Las Vegas has no shortage of entertainment but one of the most popular show to watch is the Mirage Casino's Volcano Show that is free to the public. The show is a "must see" event for every visitor to Las Vegas and I always make sure to see it every time that I have been to Las Vegas. The show takes palace seven days a week at 8, 9, 10 and 11PM unless there happens to be high winds and lasts for four and a half minutes.
Prior to the start of the show, the fountain is beautiful and makes for a nice tropical setting with palm trees, and water flowing over natural rocks into a pond.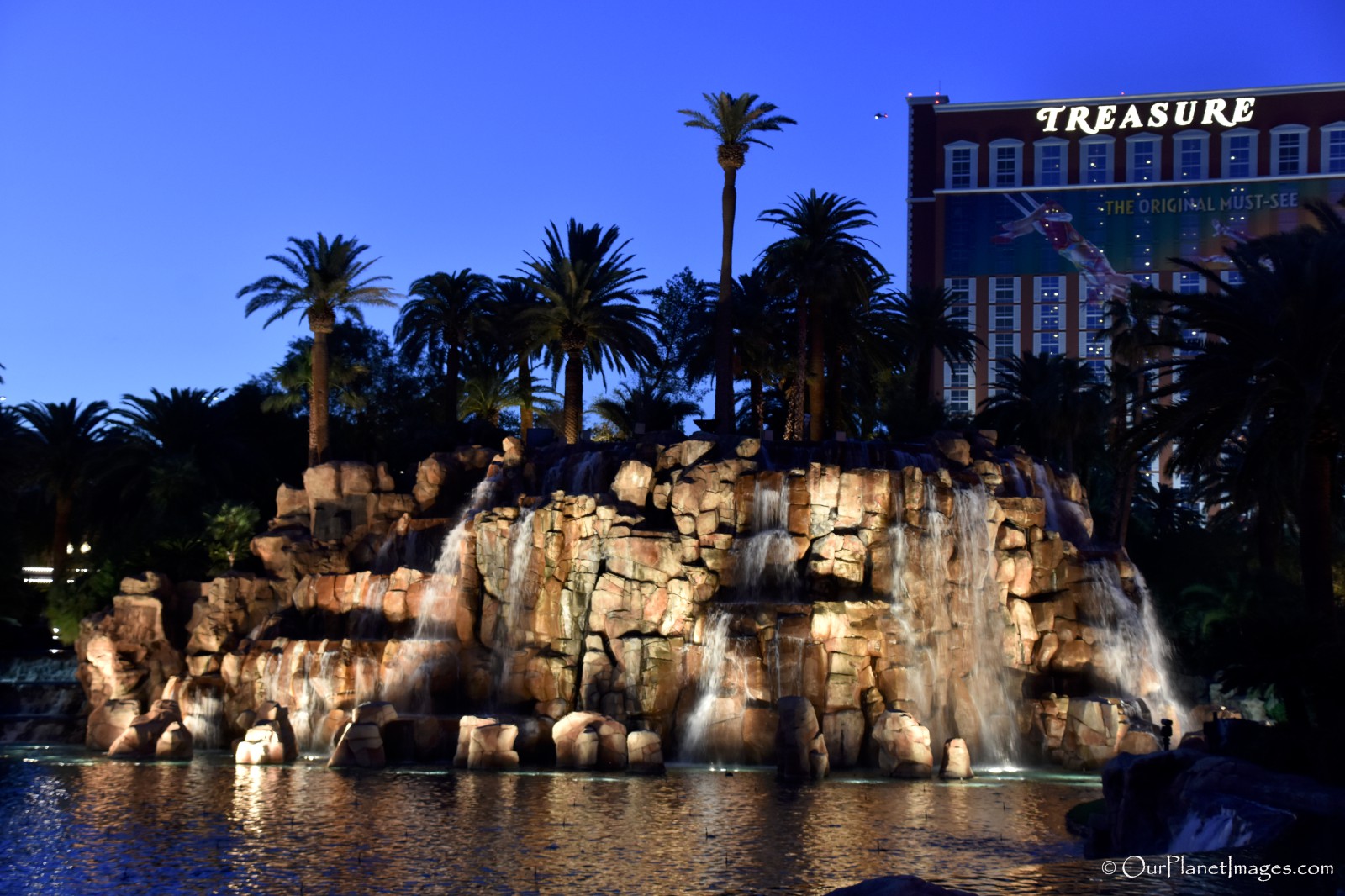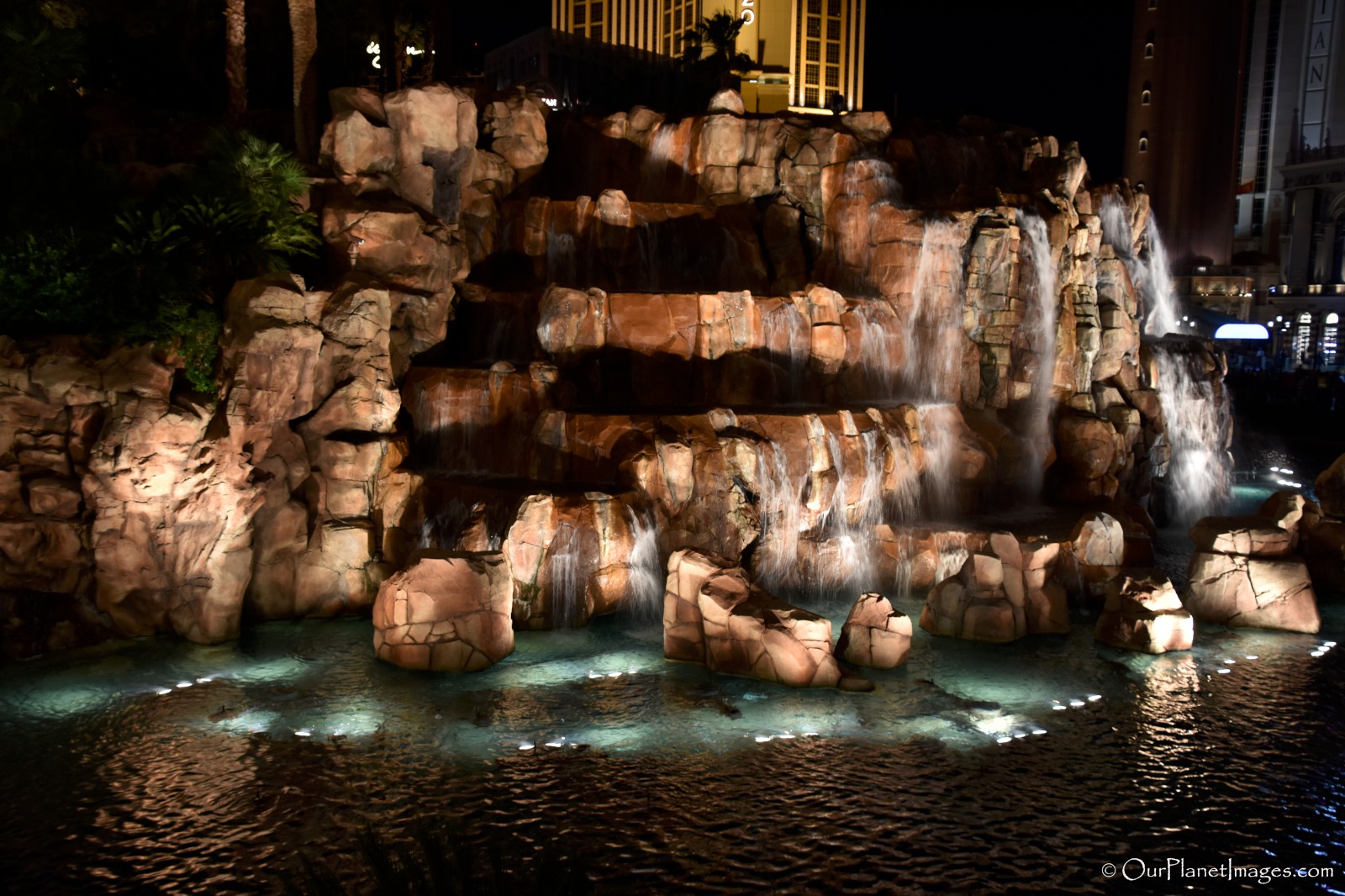 The show starts with reddish orange smoke coming out of the top of the volcano making the impression that hot lava is near the top of the volcano.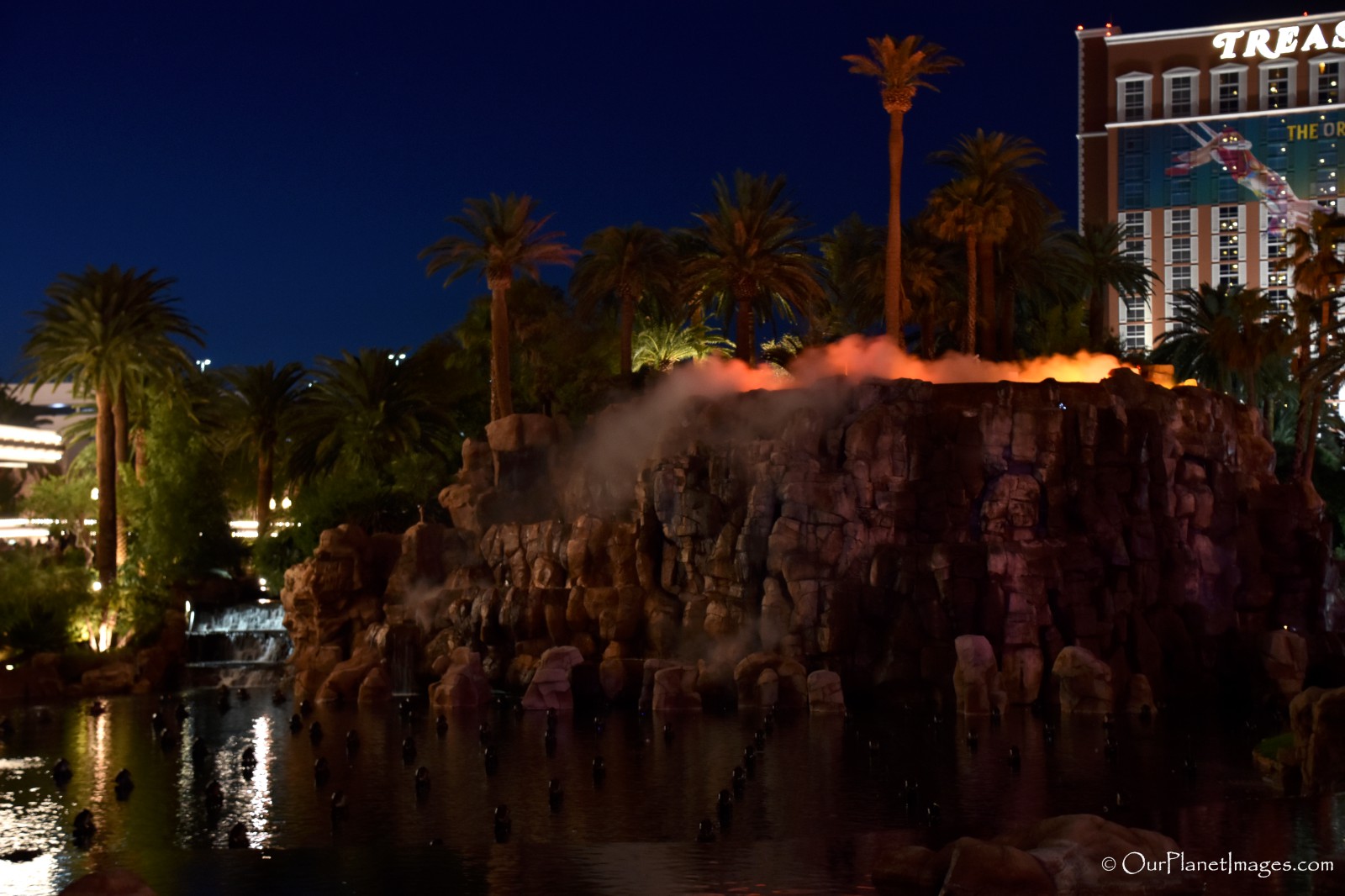 Then reddish orange water begins shooting out of the top of the volcano simulating hot lava and signaling that an eruption is about to happen. The water that is shot out of the volcano can reach up to 120 feet into the air.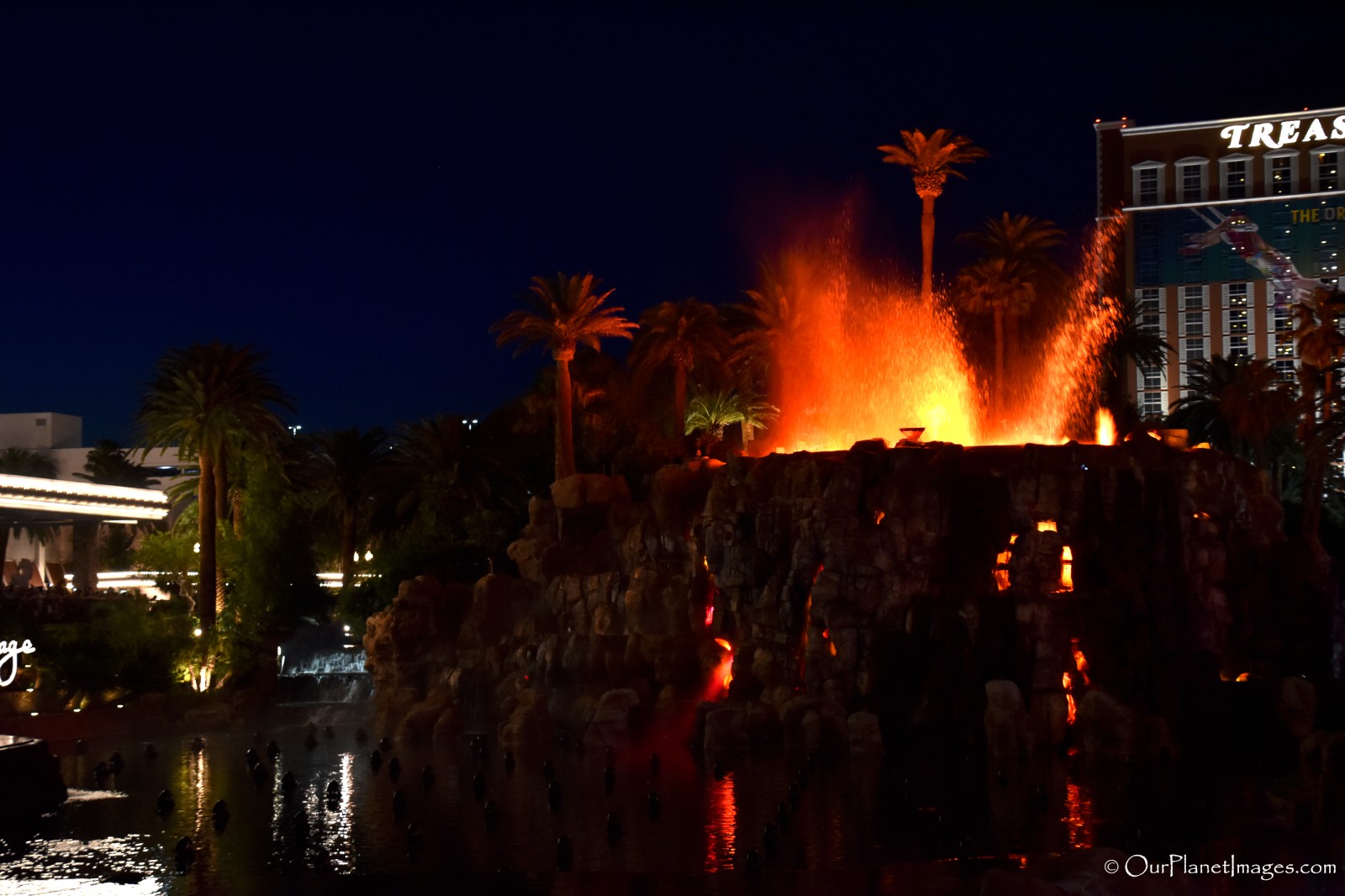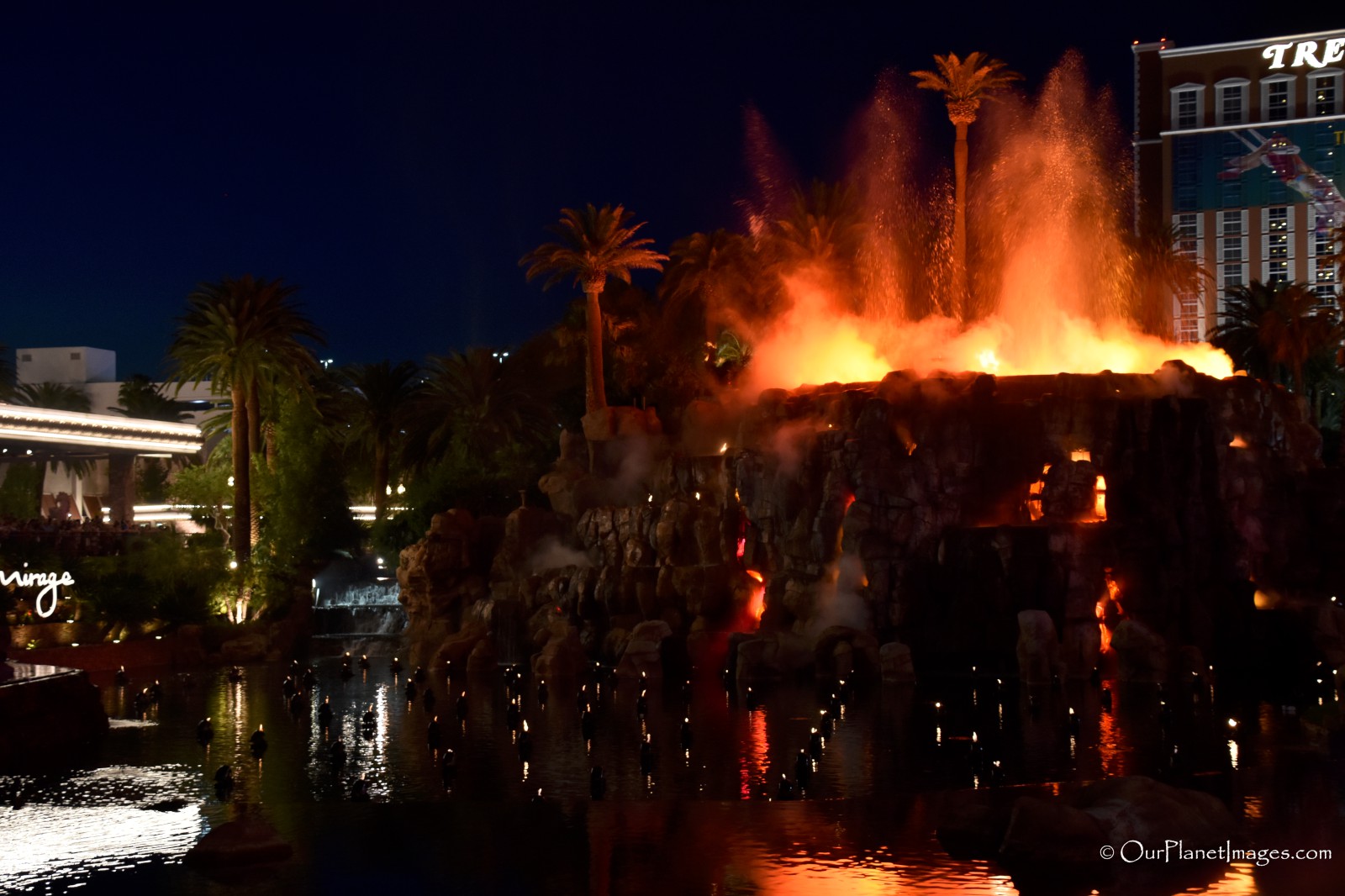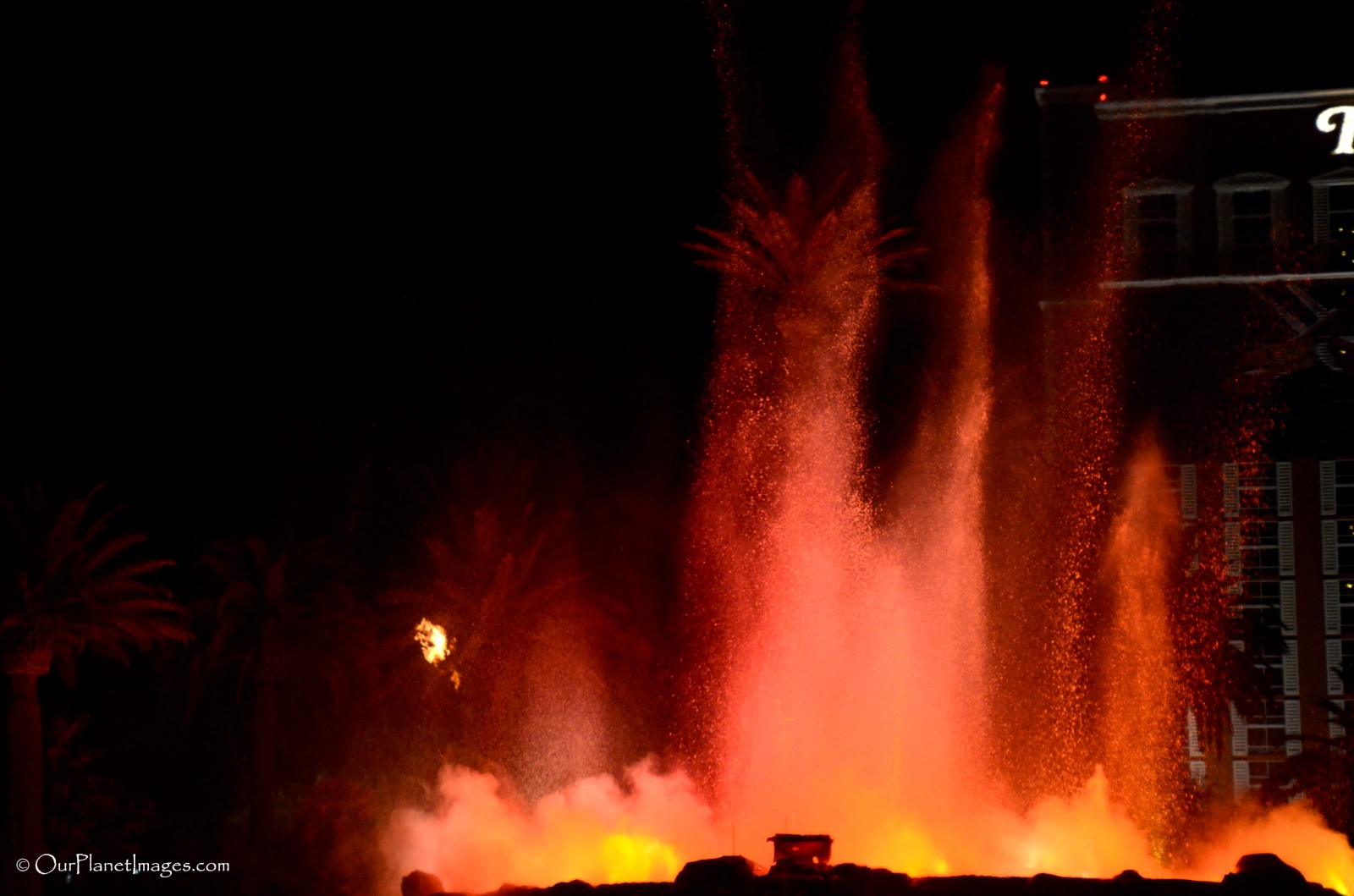 Fire starts jumping out of the top of the volcano and then the volcano erupts with smoke, water and fire all pouring out of the volcano and flowing into the lagoon.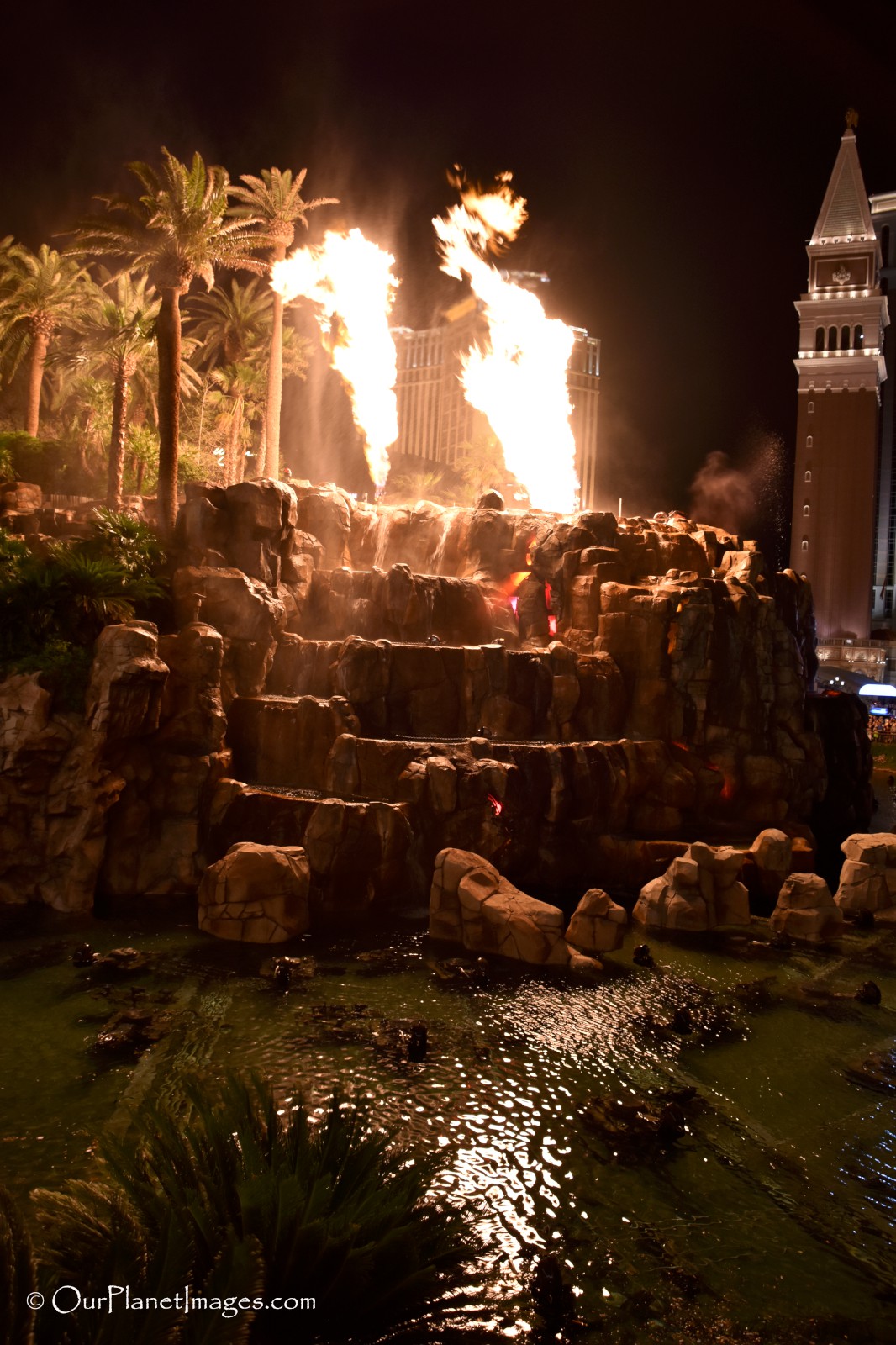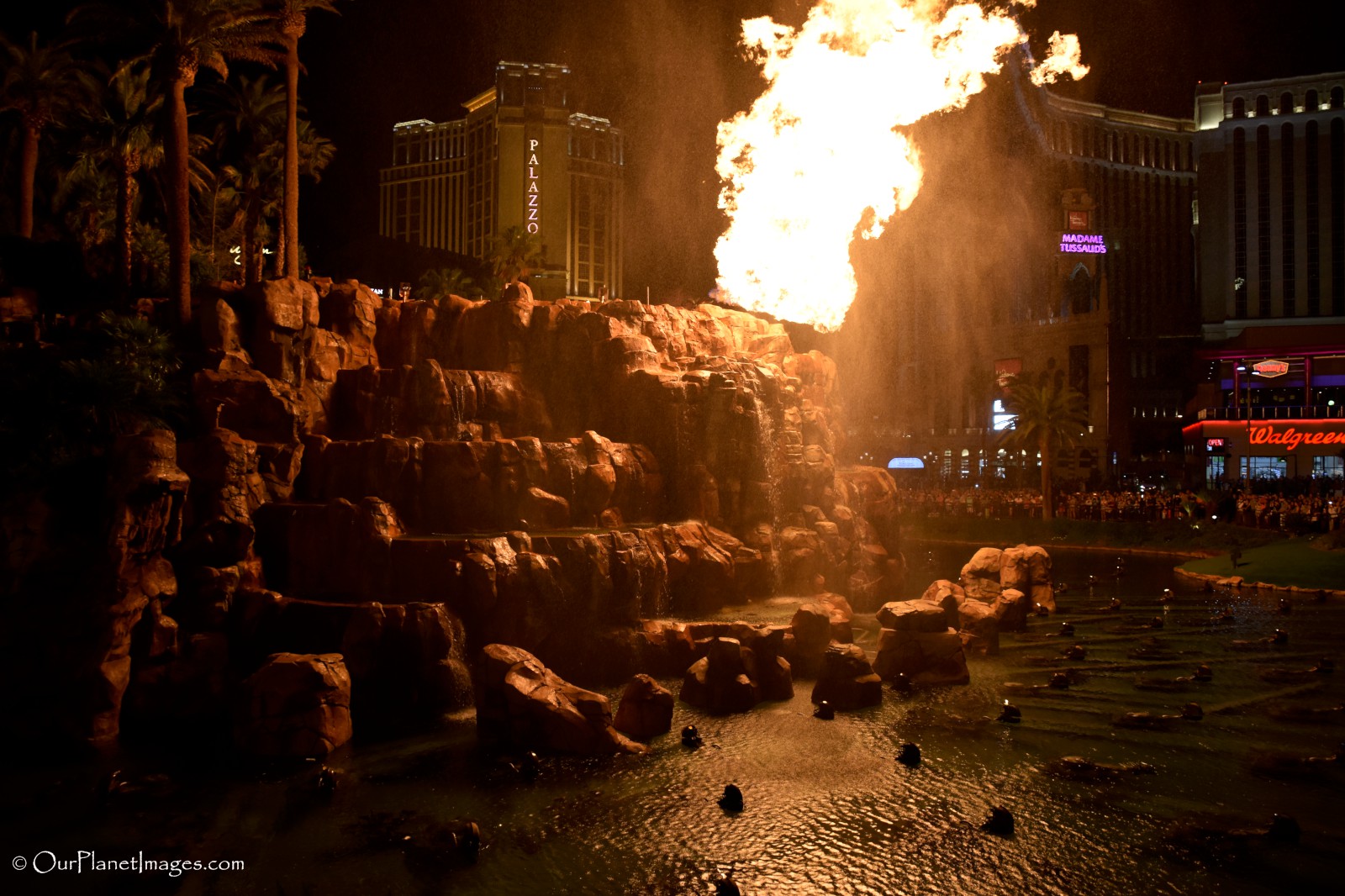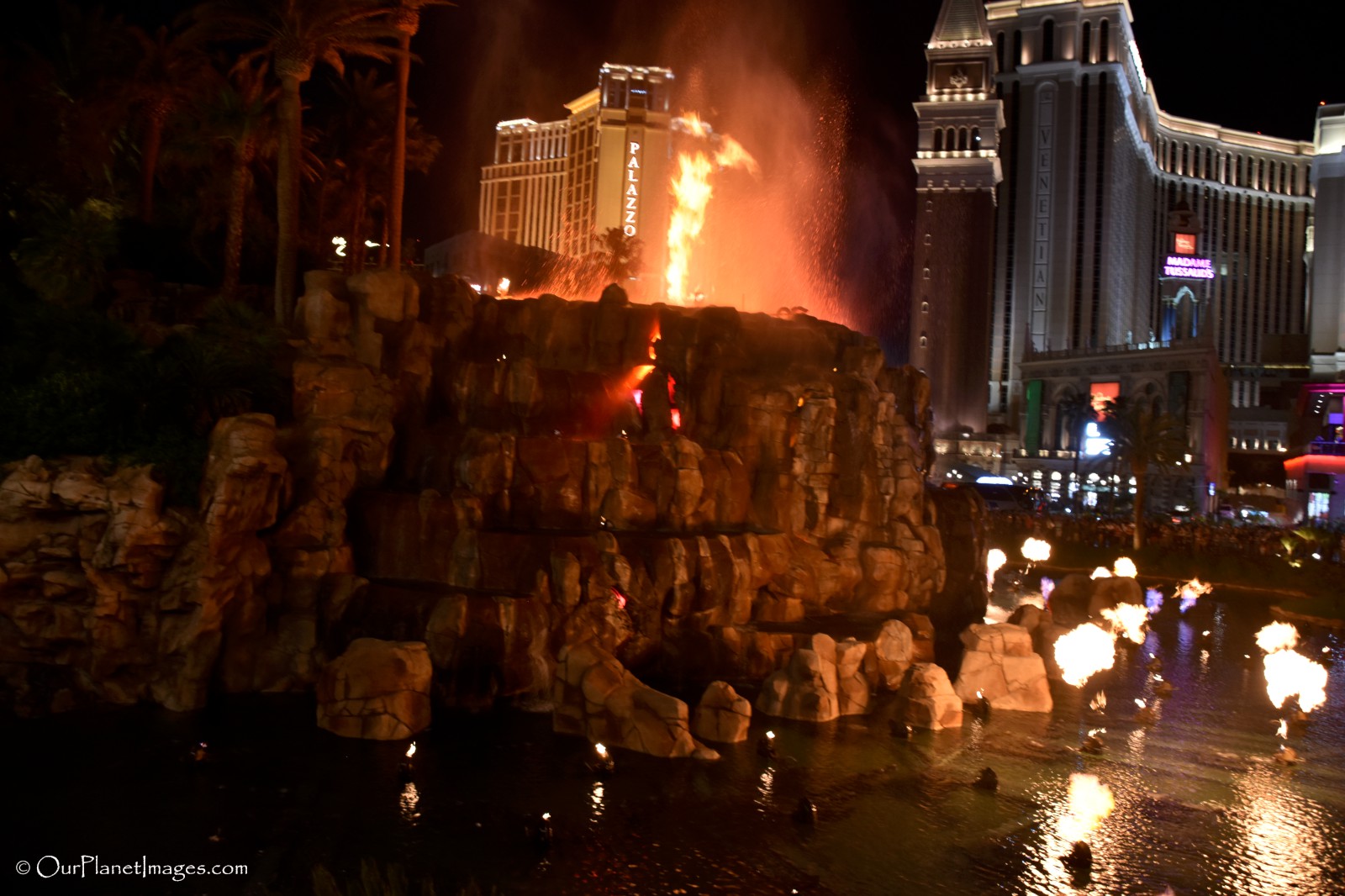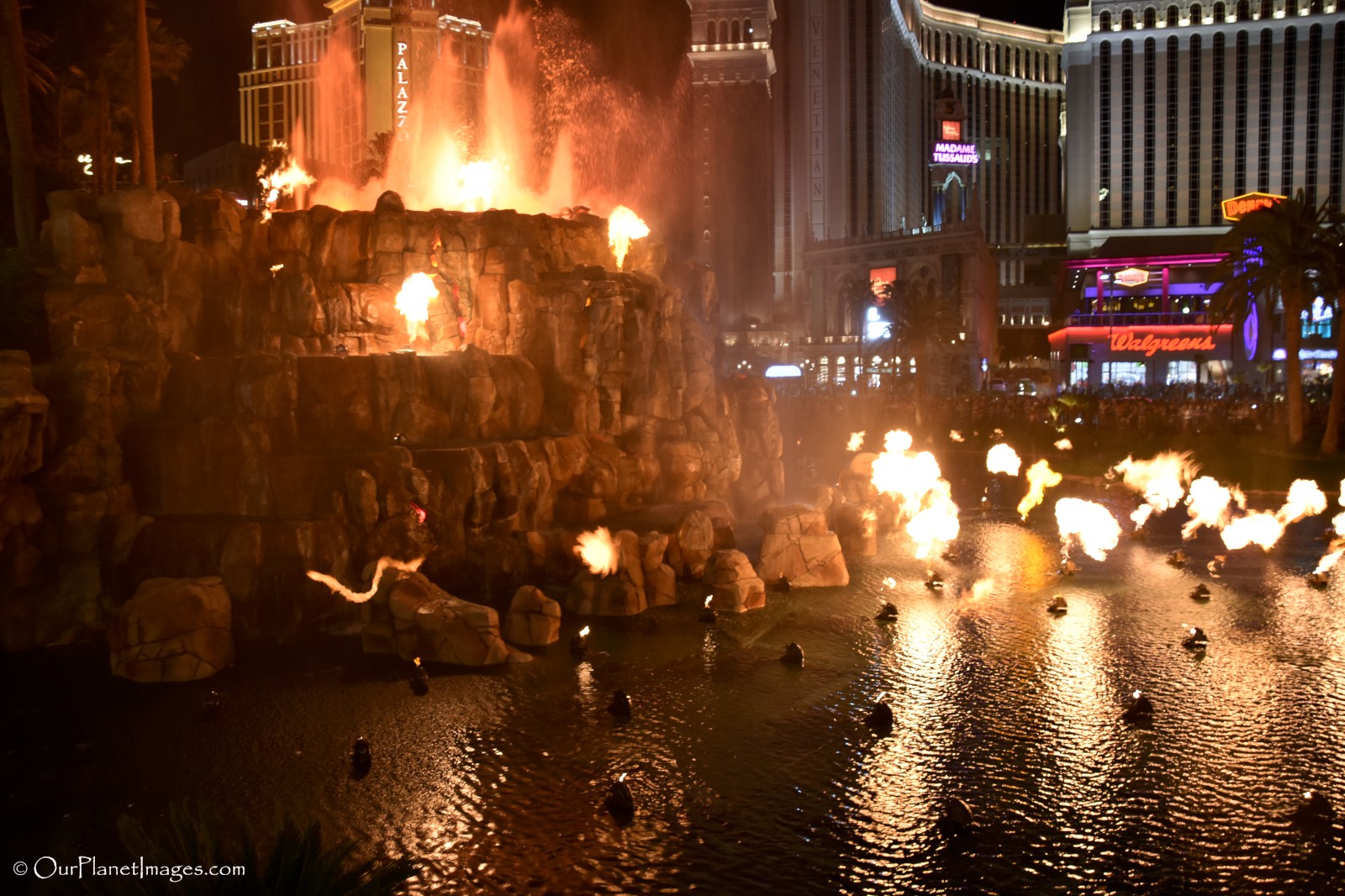 The lagoon then catches on fire as 120 natural gas jets shoots flames of fire out of the water and into the air. At times it looks like the water surface of entire lagoon is burning.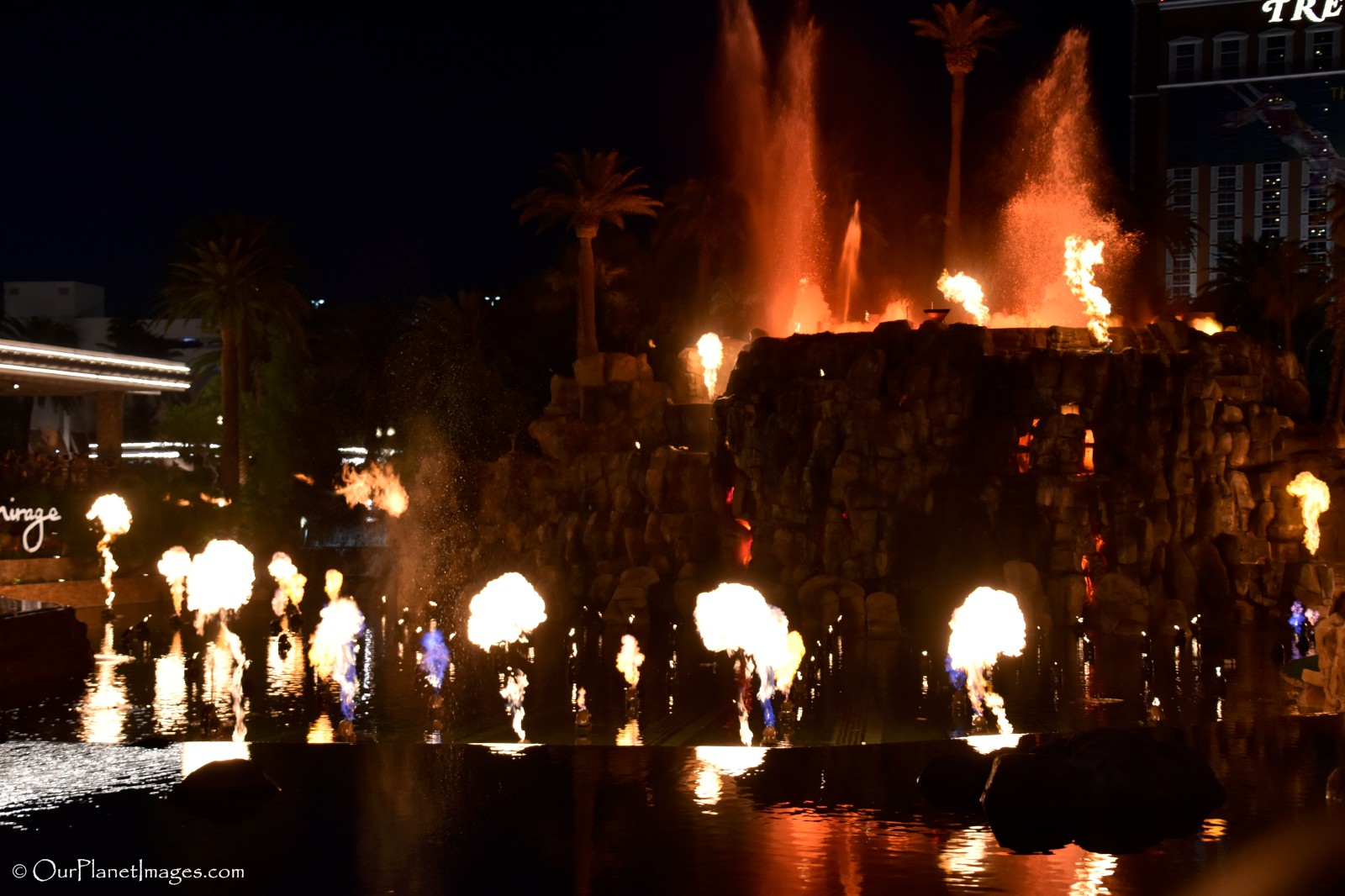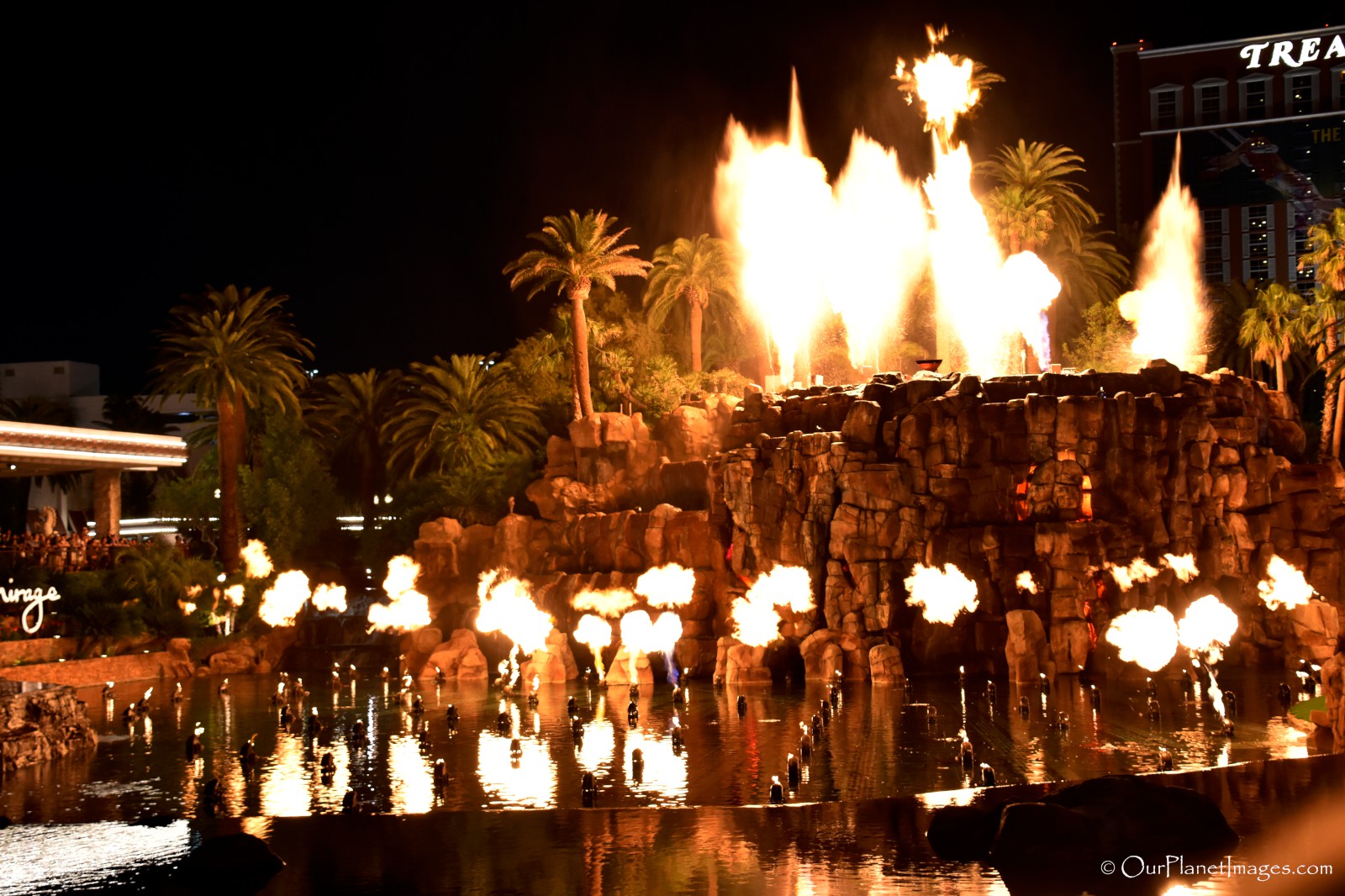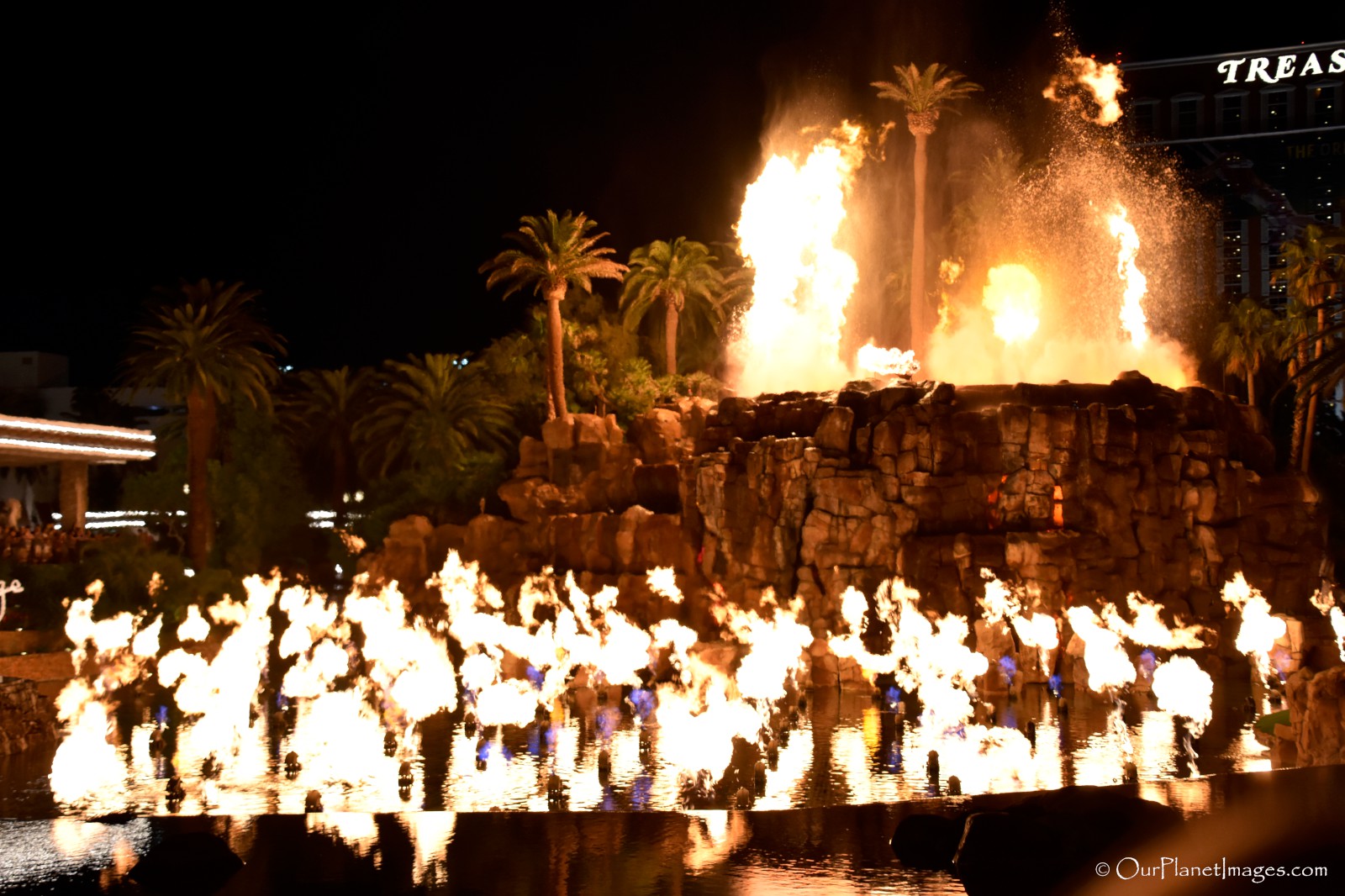 One of the things that I like the most about Las Vegas is that it has a constant energy and excitement. The volcano show at the Mirage Casino provides an added shot of energy and excitement to the Vegas Strip.
The combination of fire jumping into the air and shooting water makes the volcano show a choreographed dancing fire show similar to the dancing fountain at the Bellagio Casino but the use of fire makes the volcano show feel more daring.
The volcano show is unique because there aren't many fire shows that I know about. The only other fire shows that I have seen is at the Crown Casino in Melbourne, Australia and the Dragon Bridge in Da Nang, Vietnam. These shows are not as spectacular as the Mirage Volcano Show.
My recommendation is to arrive early if you want to have a nice view of the show because it is a popular show and if you get there too close to the show time you might have a view similar to the photo below. Getting there a few minutes early can make a big difference in the quality of your experience.
There are lots of things to see and do in Las Vegas but seeing the Mirage Casino's Volcano Show is a must see activity for visiting Las Vegas. It is one of Vegas' iconic symbols and it shouldn't be missed!