If there is one must see sight in Bangkok it would be the Grand Palace. The Grand Palace was built in 1782 and was the home of the Thai King, the Royal court and the administrative seat of government for 150 years.
The Grand Palace is one of the most impressive places that I have visited. The palace is surrounded by a wall but as the photo above shows the majesty of the palace can be seen before ever entering the palace walls.
After entering the palace walls, the first thing that you will notice are the guardians of the temple. The guardians are large statues positioned on each side of each of the wall entrances with scary faces carrying a weapon. The guardian statues are like everything in the palace. They are covered with intricate details from head to toe.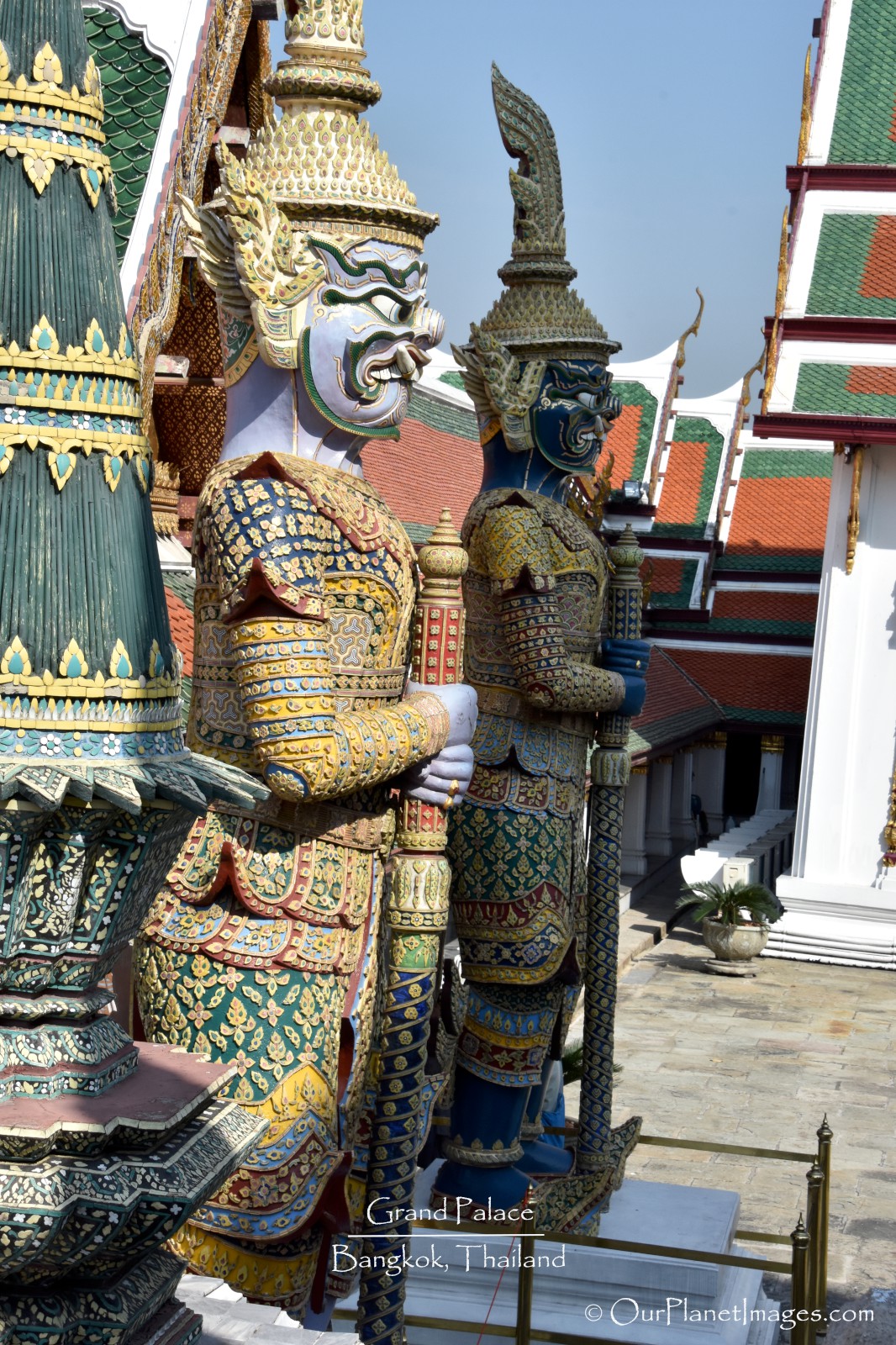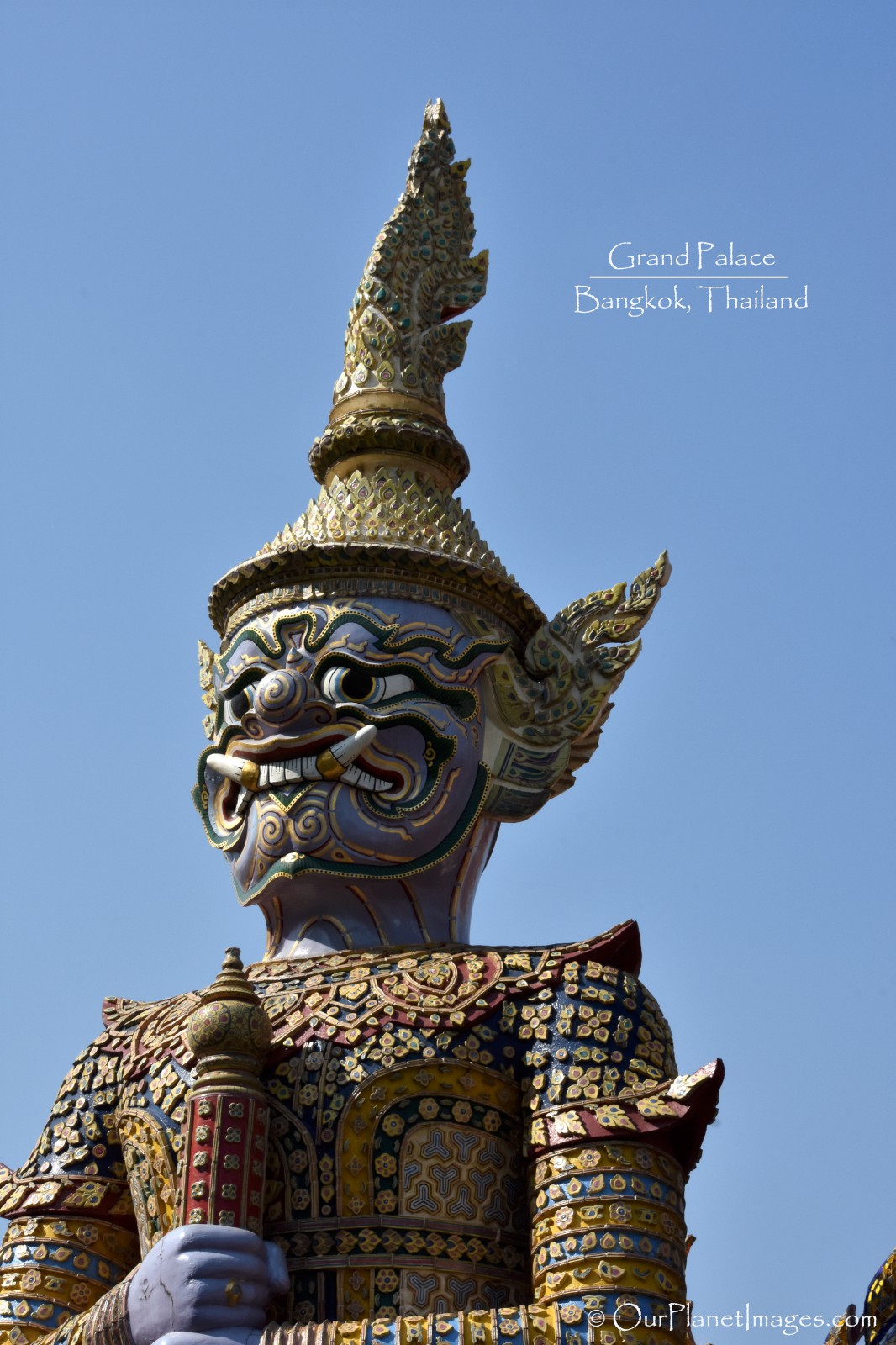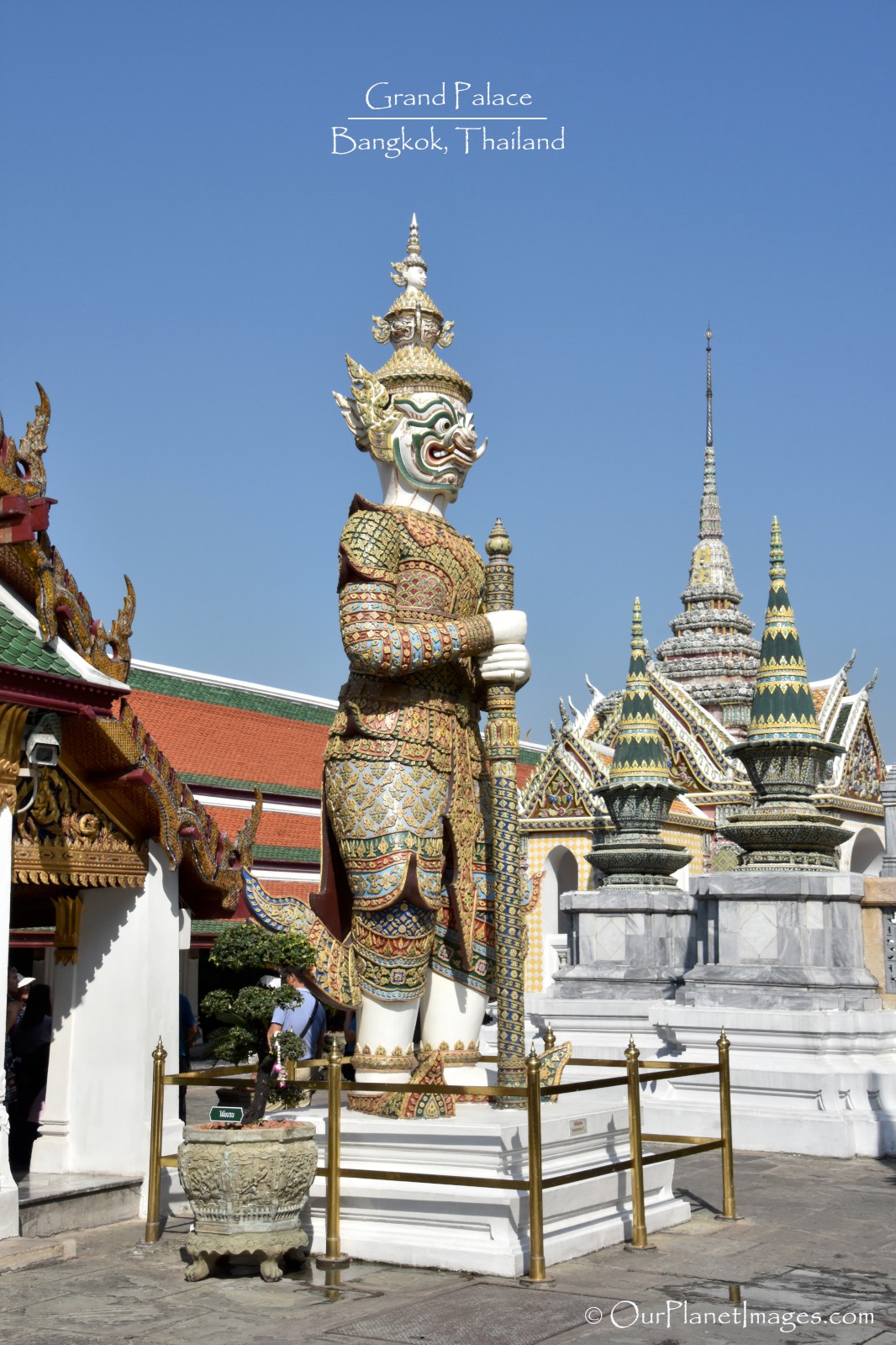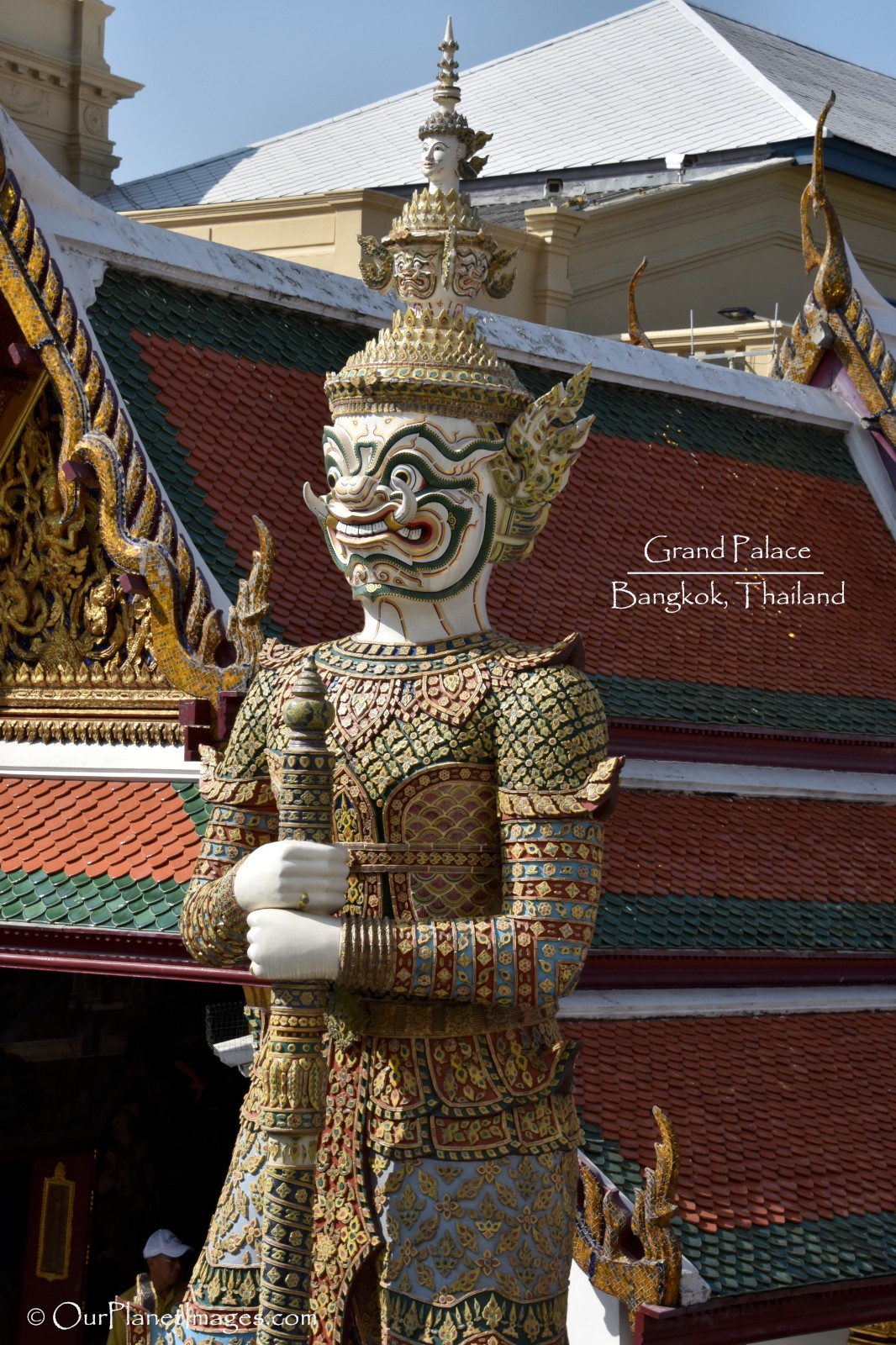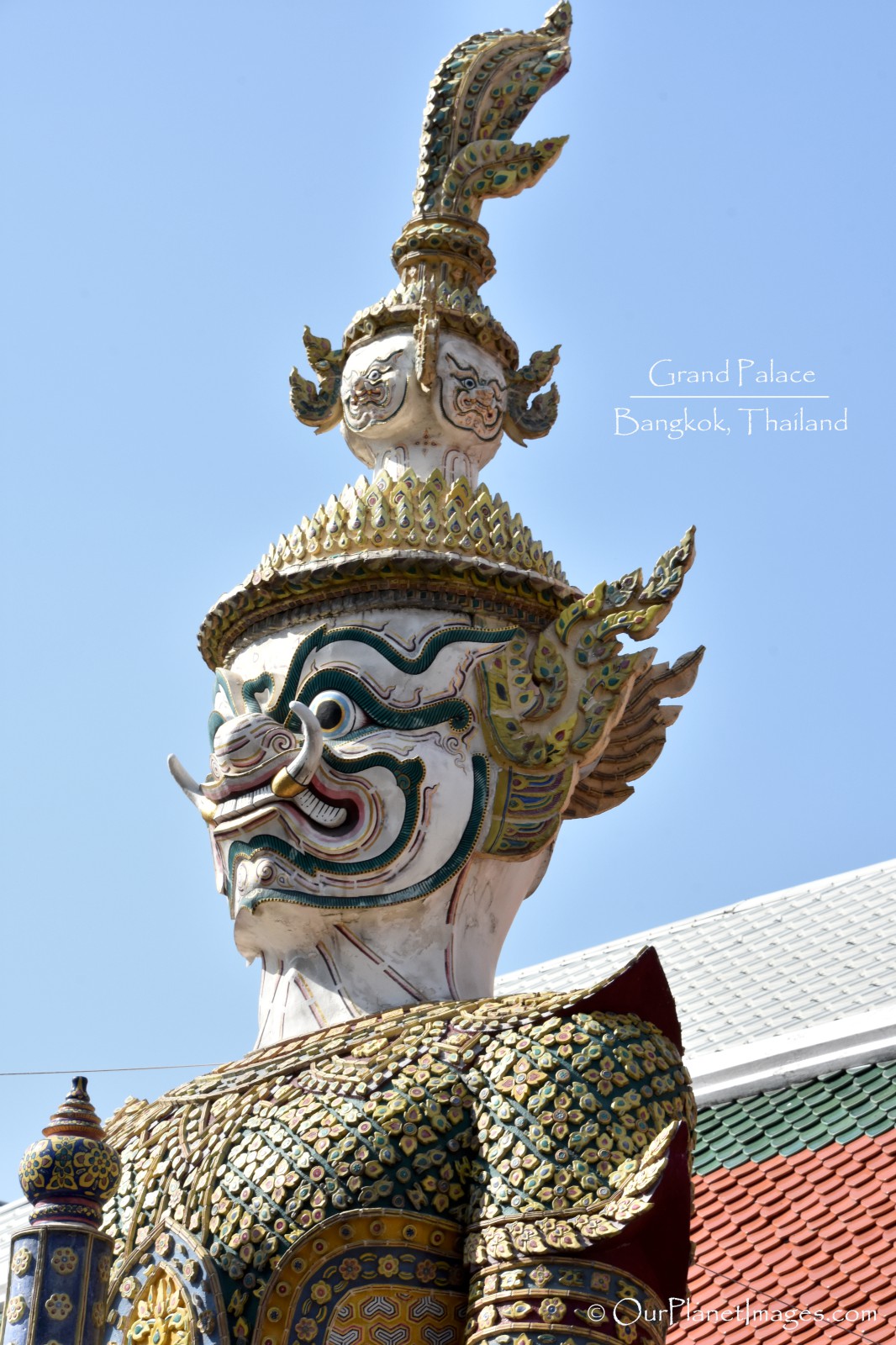 Once you have safely passed through the guardians of the temple, then you will notice all of the large stupas. Some are simple in design but you will find yourself fixated on them because they are entirely covered with gold leaf.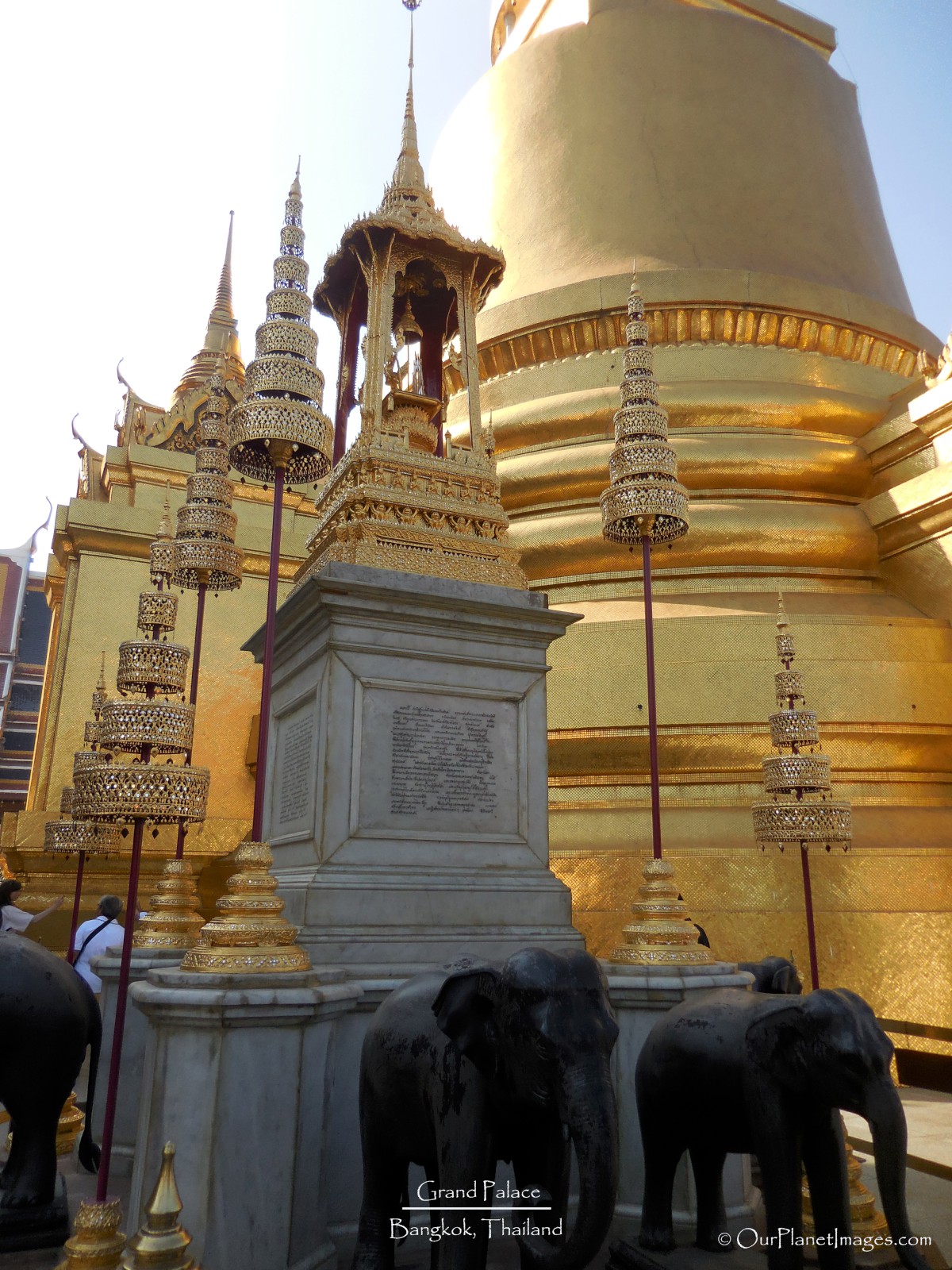 Other stupas are amazing with the incredible amount of detailed craftsmanship and beautiful colors.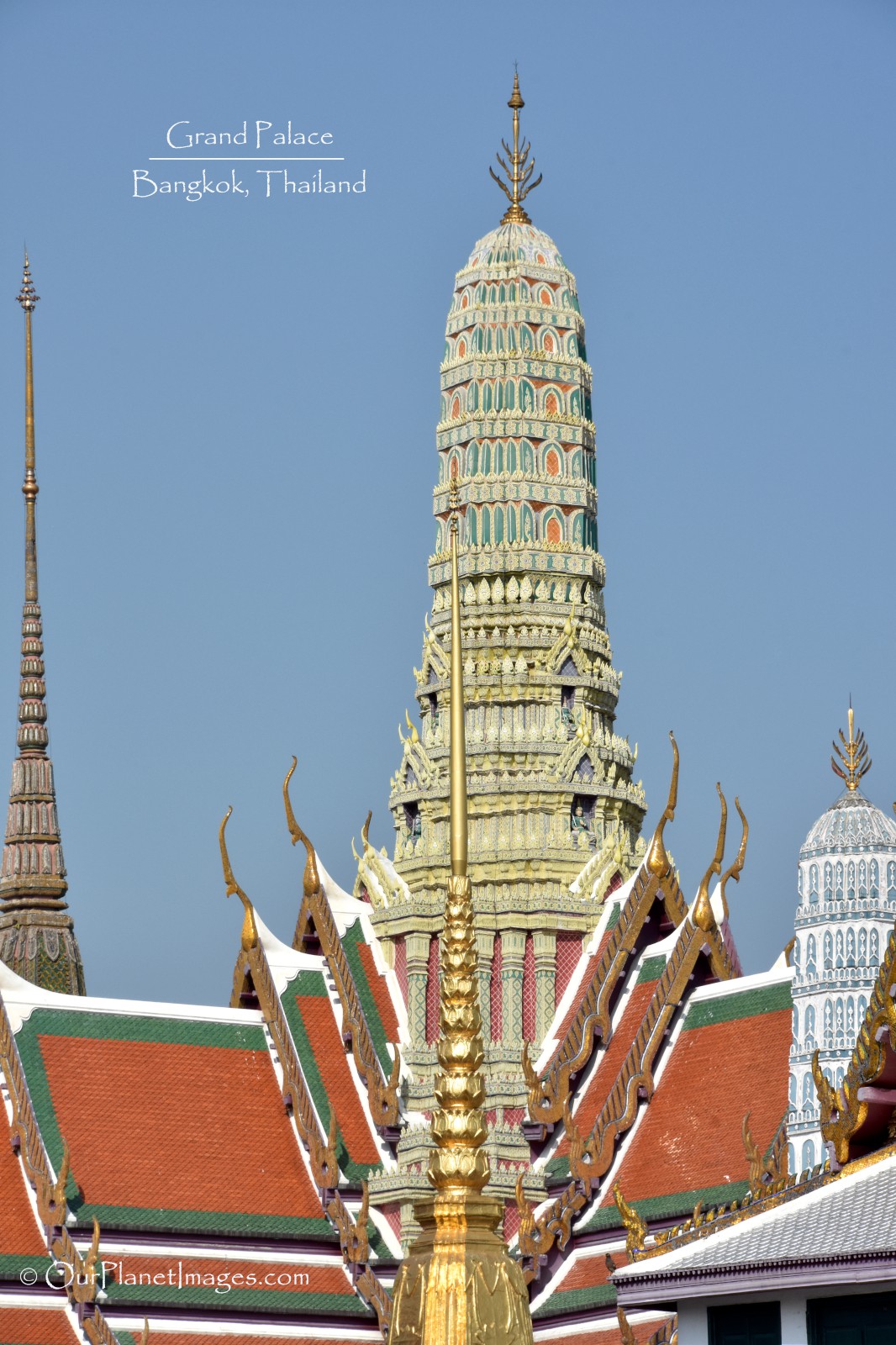 Then there are some stupas that combine the simple design that is covered with gold leaf and are decorated with statues that are detailed with colorful designs.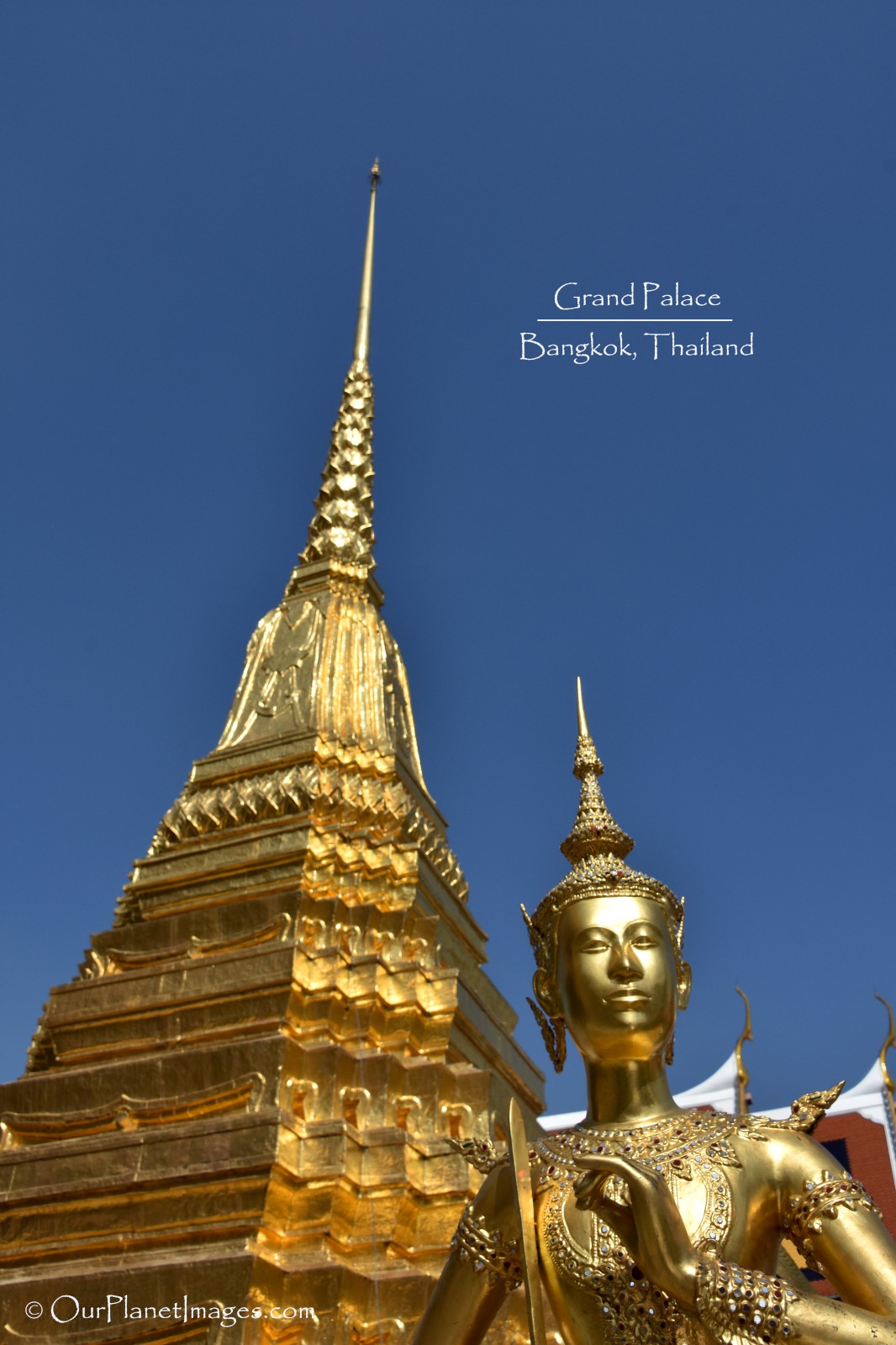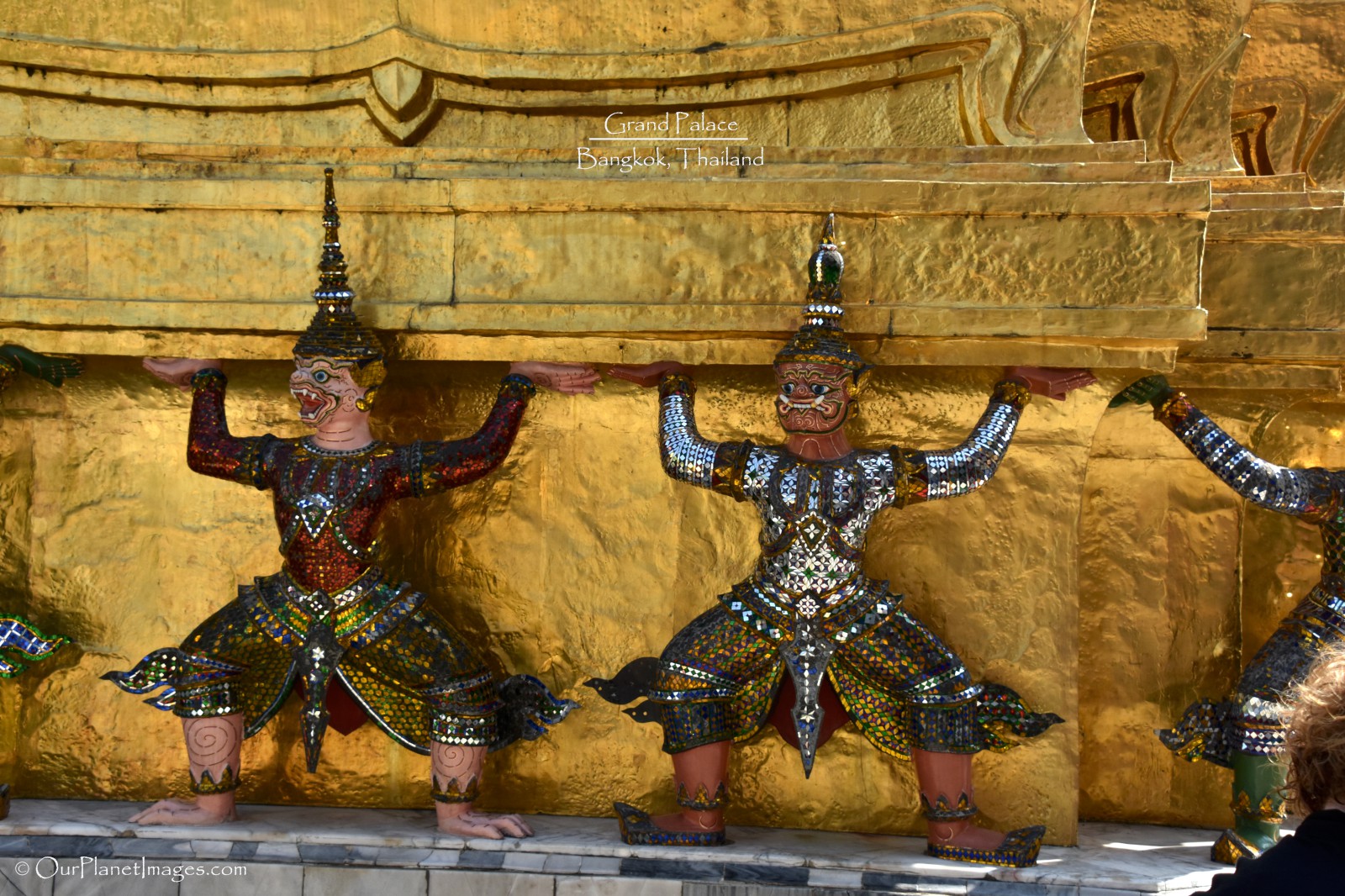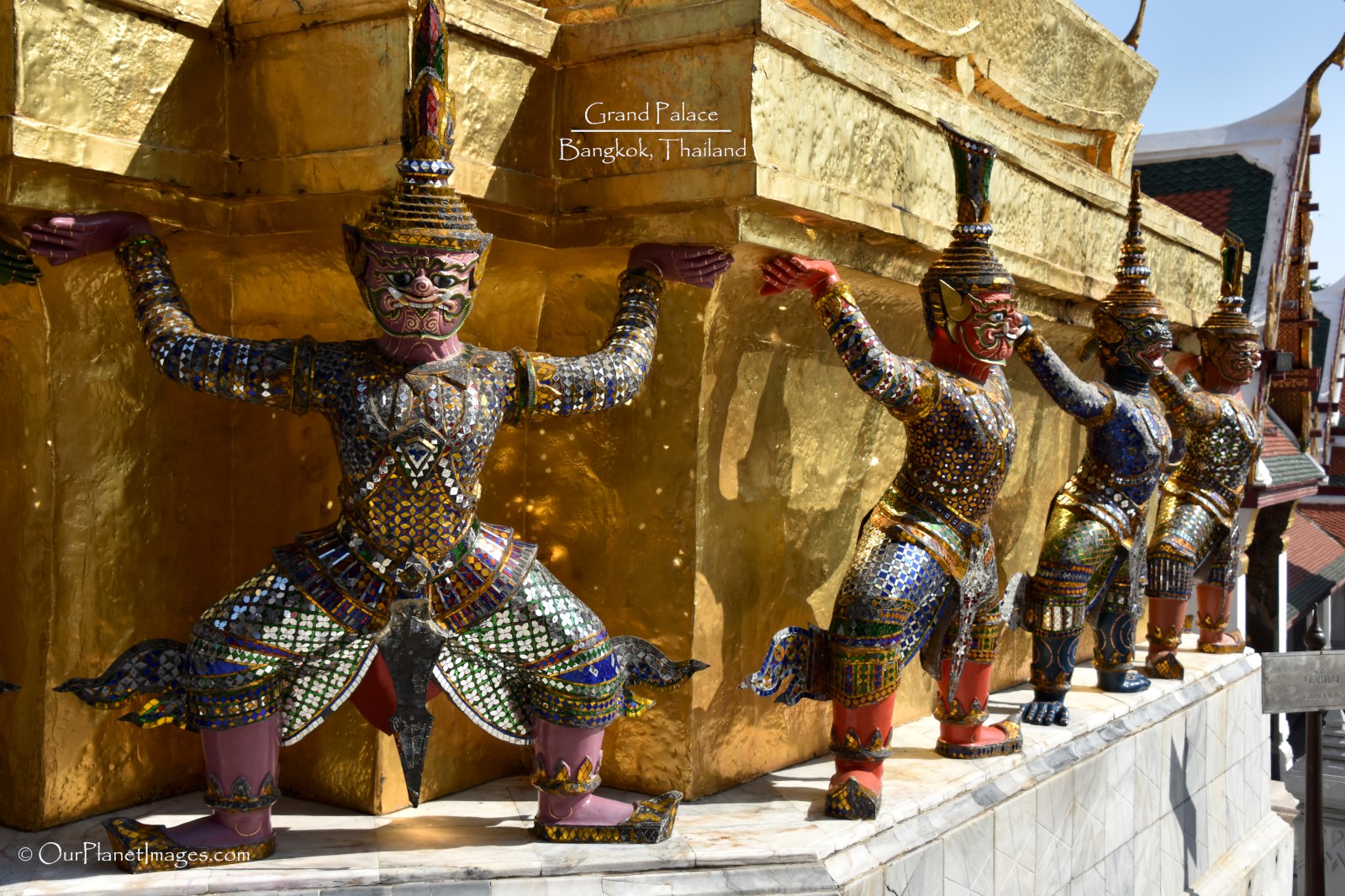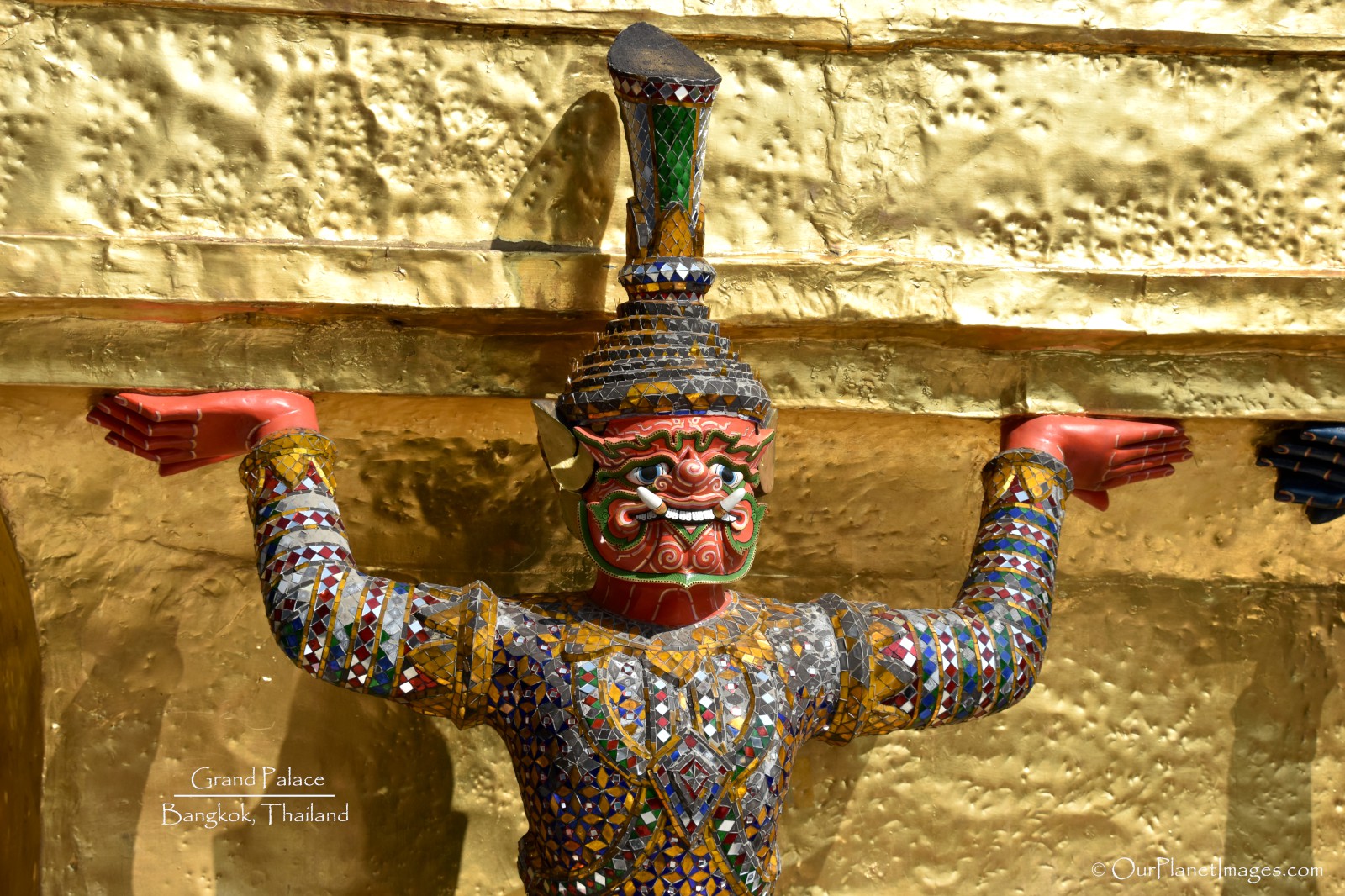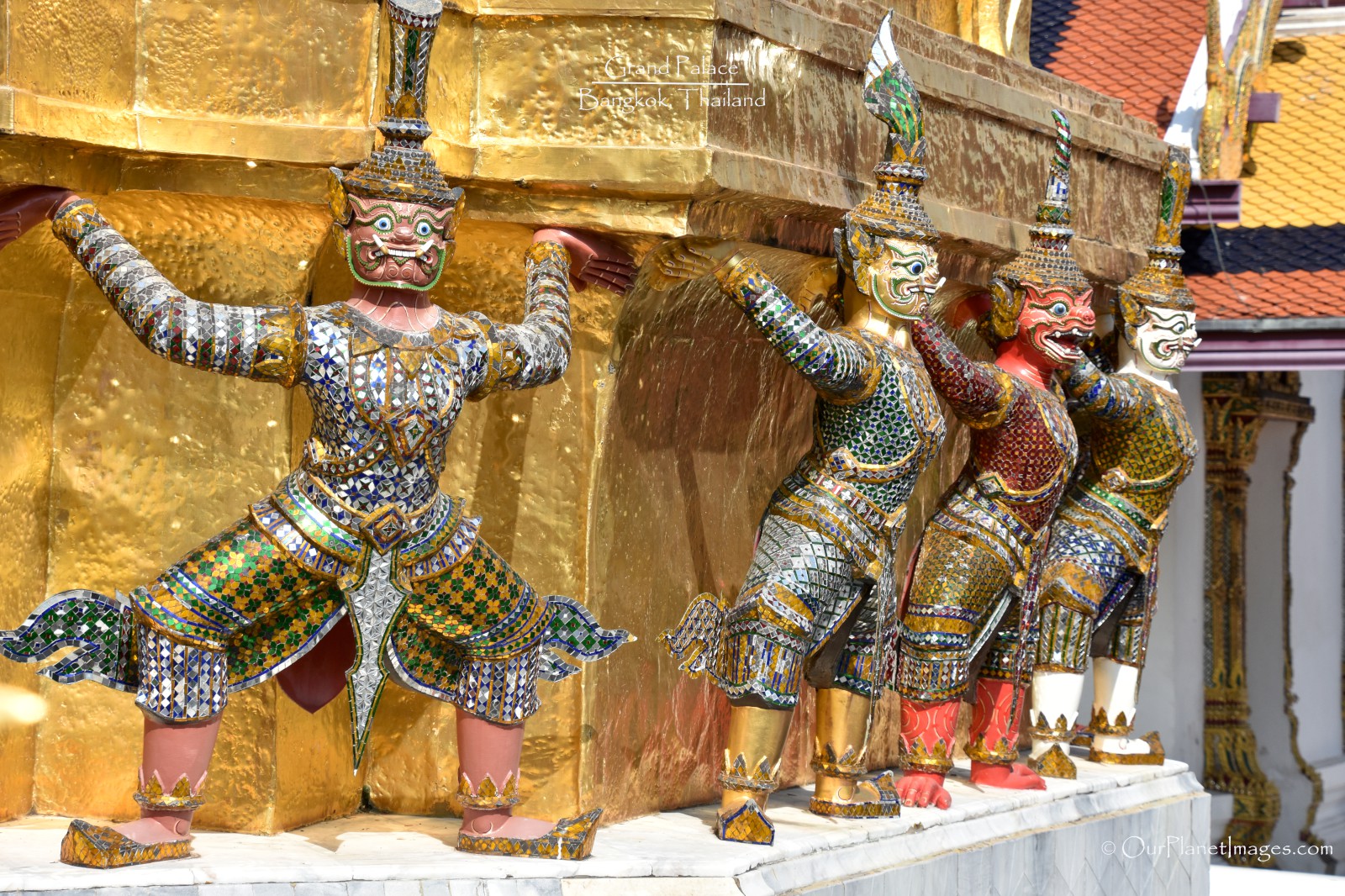 As I wandered from building to building there are many statues outside the buildings that look like something that came from a Steven Spielberg movie. Some statues are covered with gold and colored glass and others are made entirely of brass but all of them are scary looking and gave me the feeling that they are something that Indiana Jones would find just before he encountered something bad.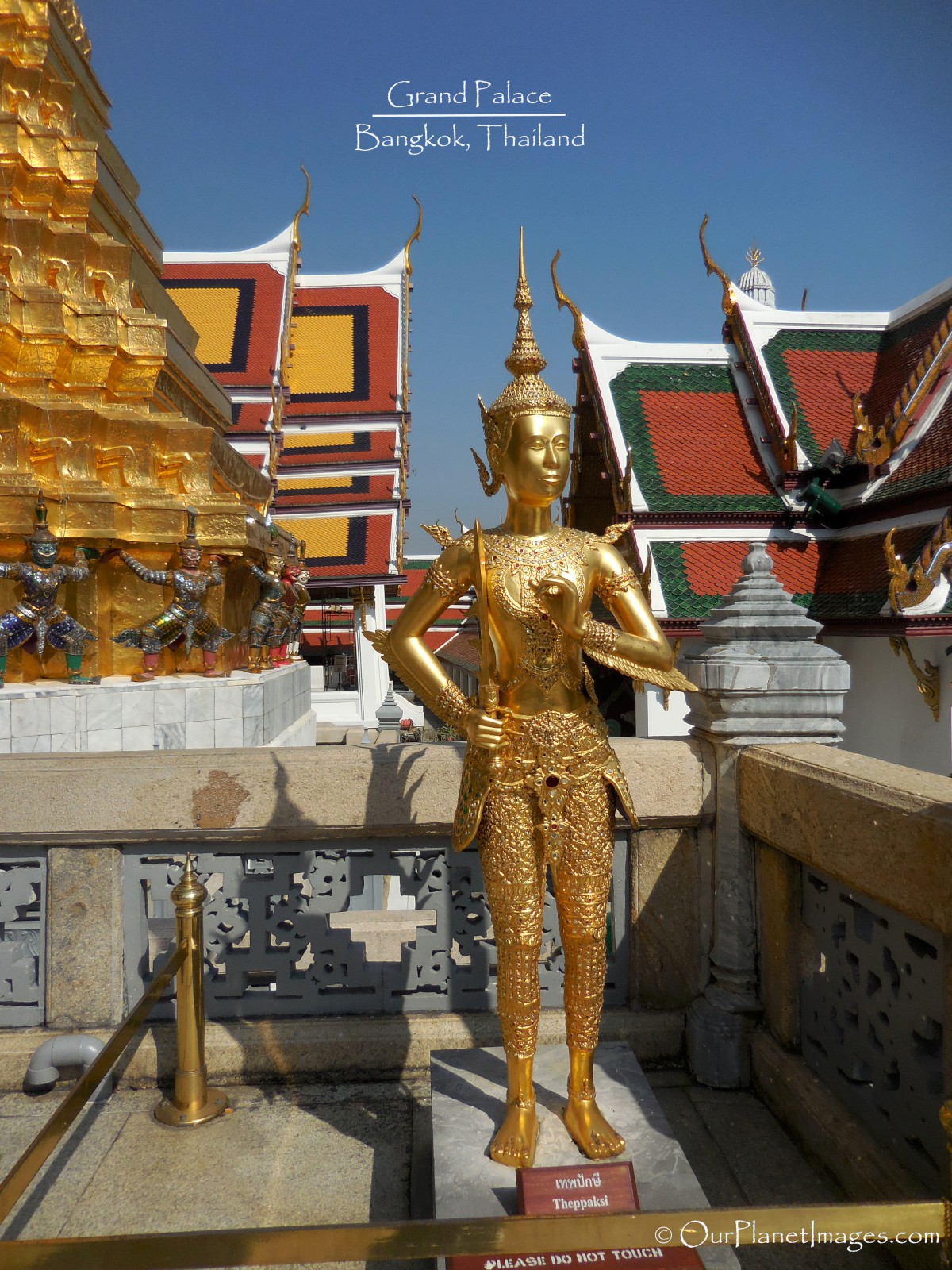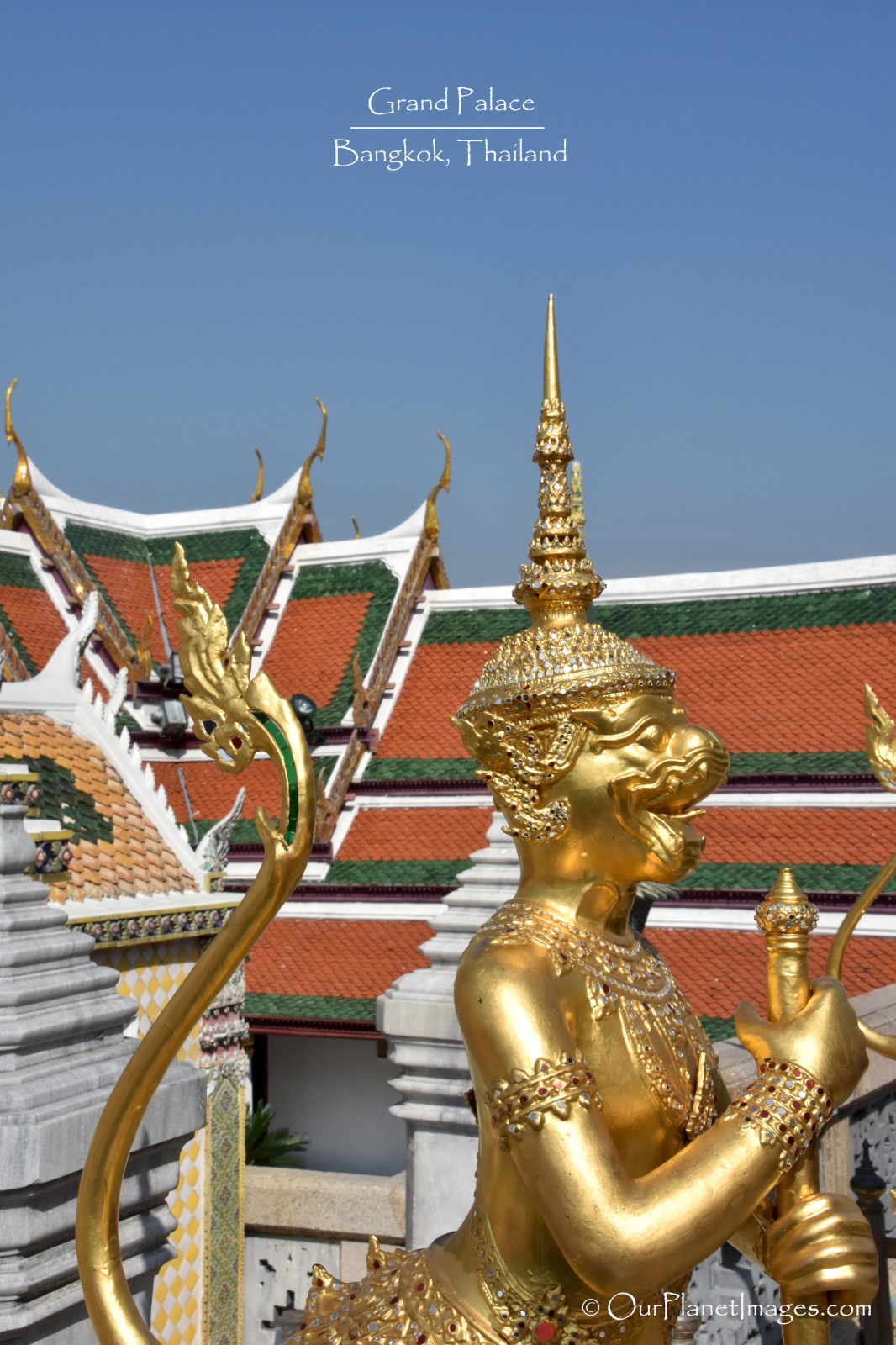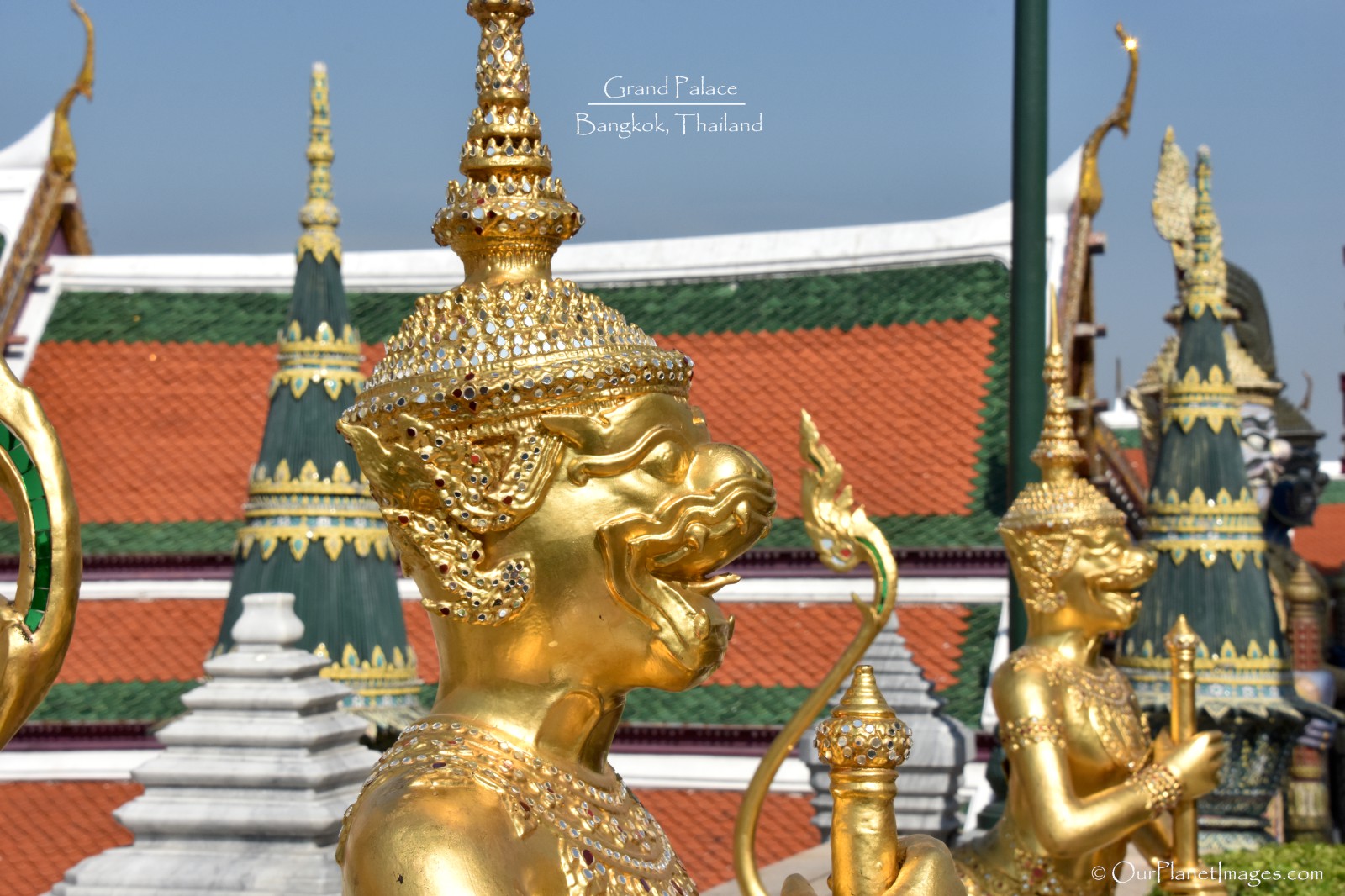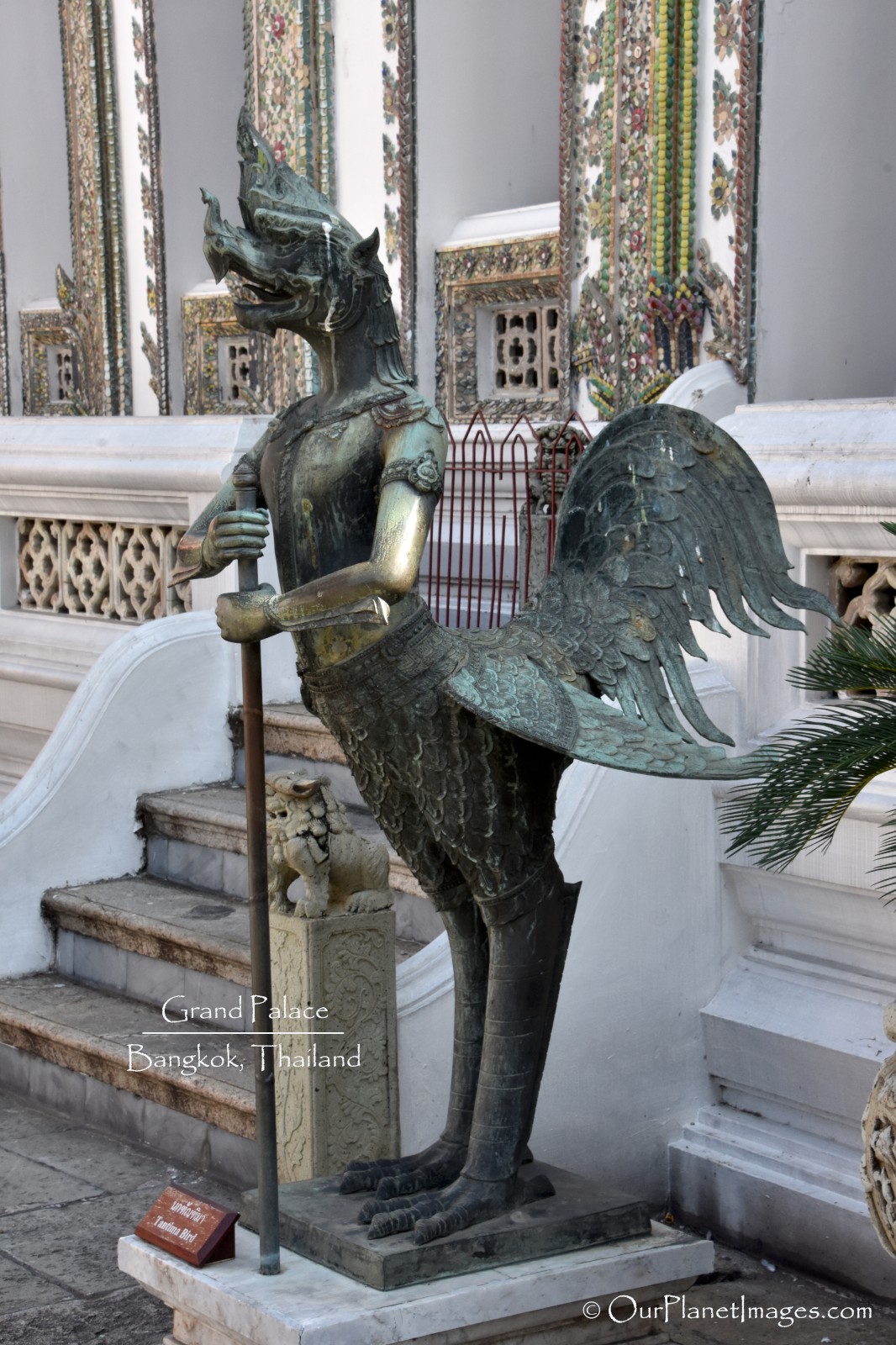 It seems like everywhere you look there are amazing and unusual details to take in. Even the roofs of the buildings are tiled with multi-colored tile designs and the ends of the roofs are capped with golden patterns and tip off with long golden flame.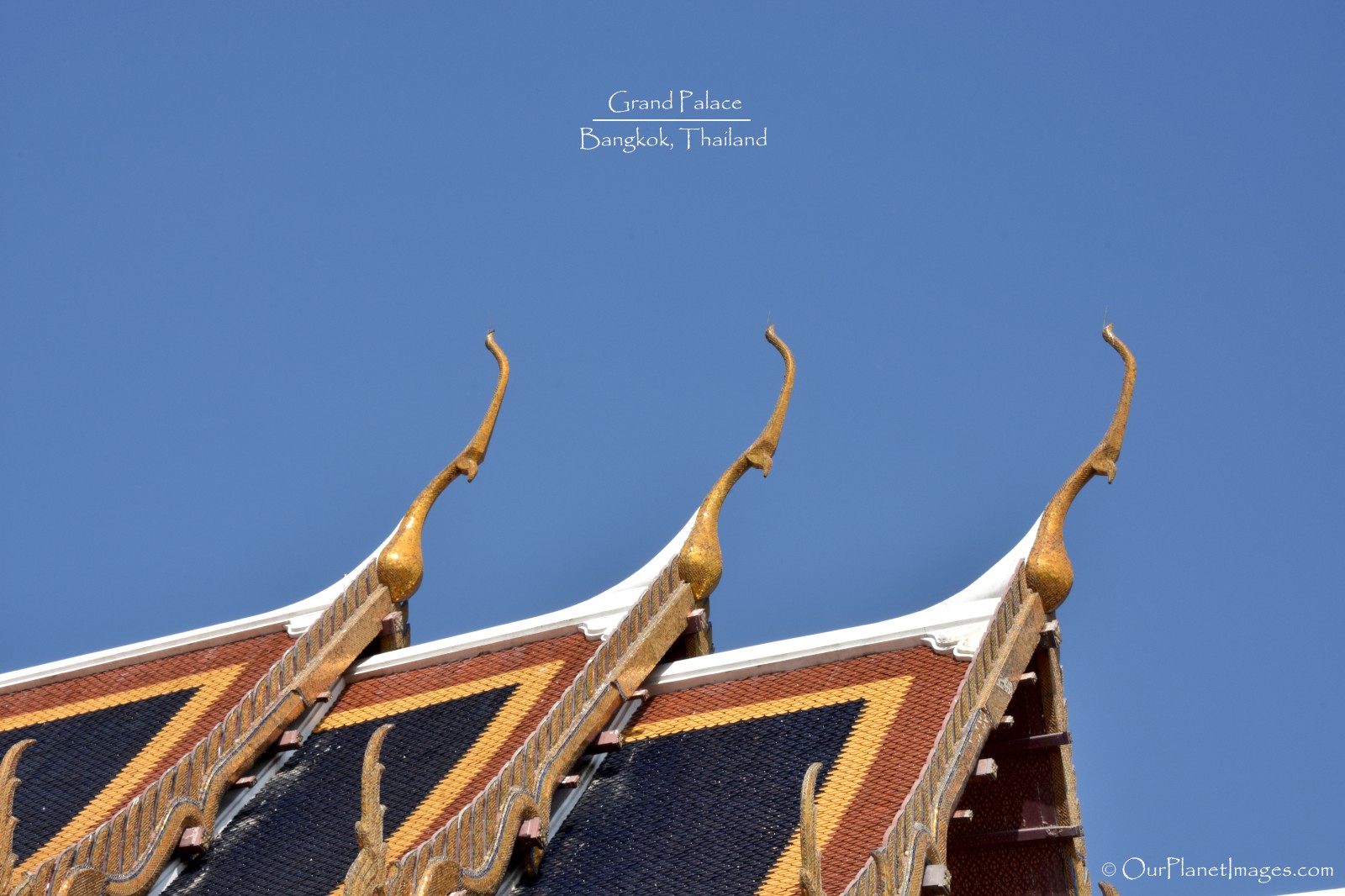 There are so many thing to see that it is really impossible to absorb everything in one visit. For me, the things that made the most lasting impressions are:
1) The stupas: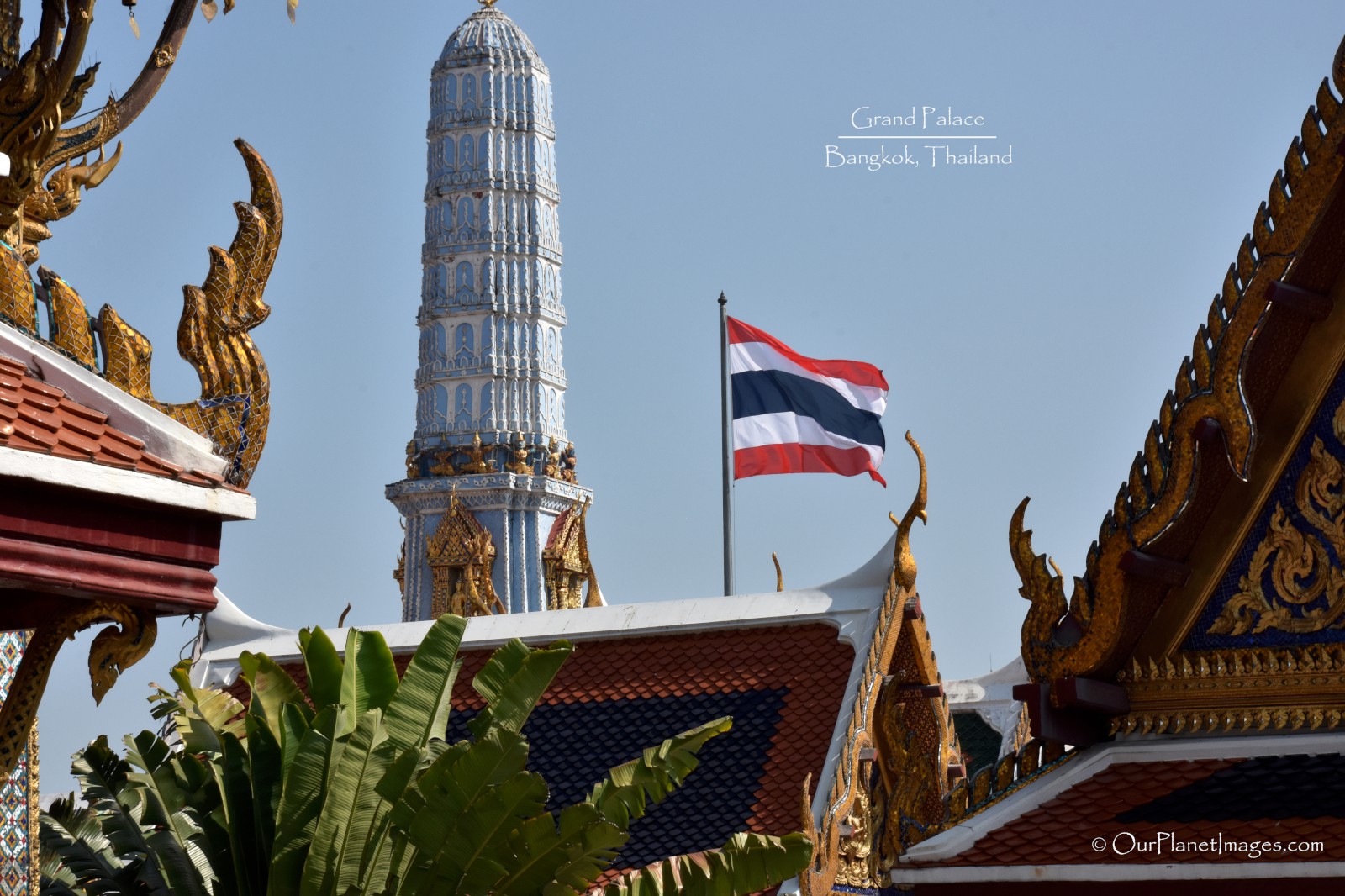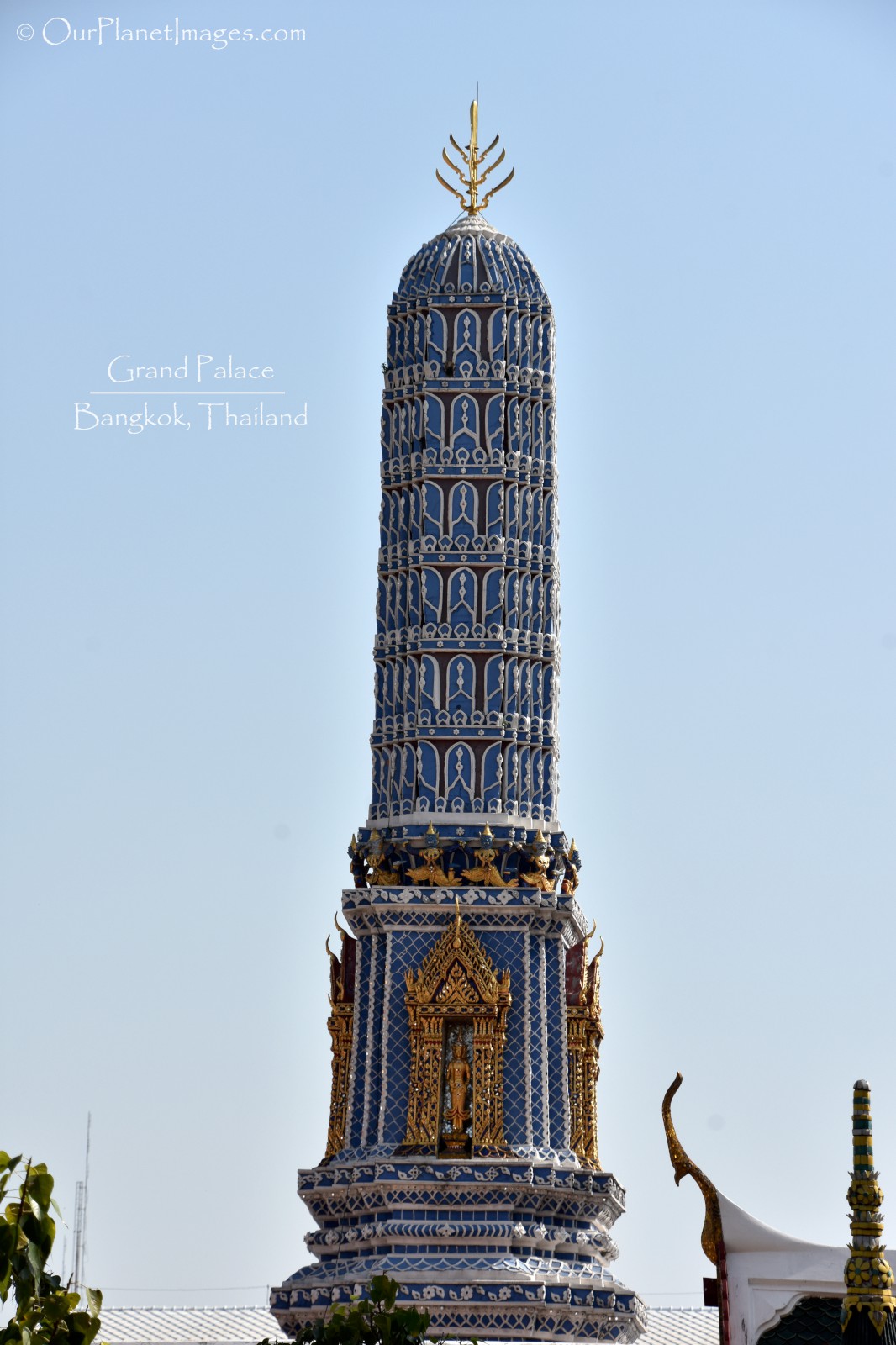 2) The amazing details:
3) The unique architecture:
Everything in the Grand Palace is amazing. The stupas and buildings are bigger than you can imagine but all of the small details on everything is done beautifully. The Grand Palace is worthy of its name and it is without a doubt one of the most impressive places that I have visited.