The White Pass and Yukon Route Railway starts in Skagway, Alaska and travels to Whitehorse, Yukon Territory in Canada. Today the train stops at Carcross YT because the tracks to Whitehorse are inactive.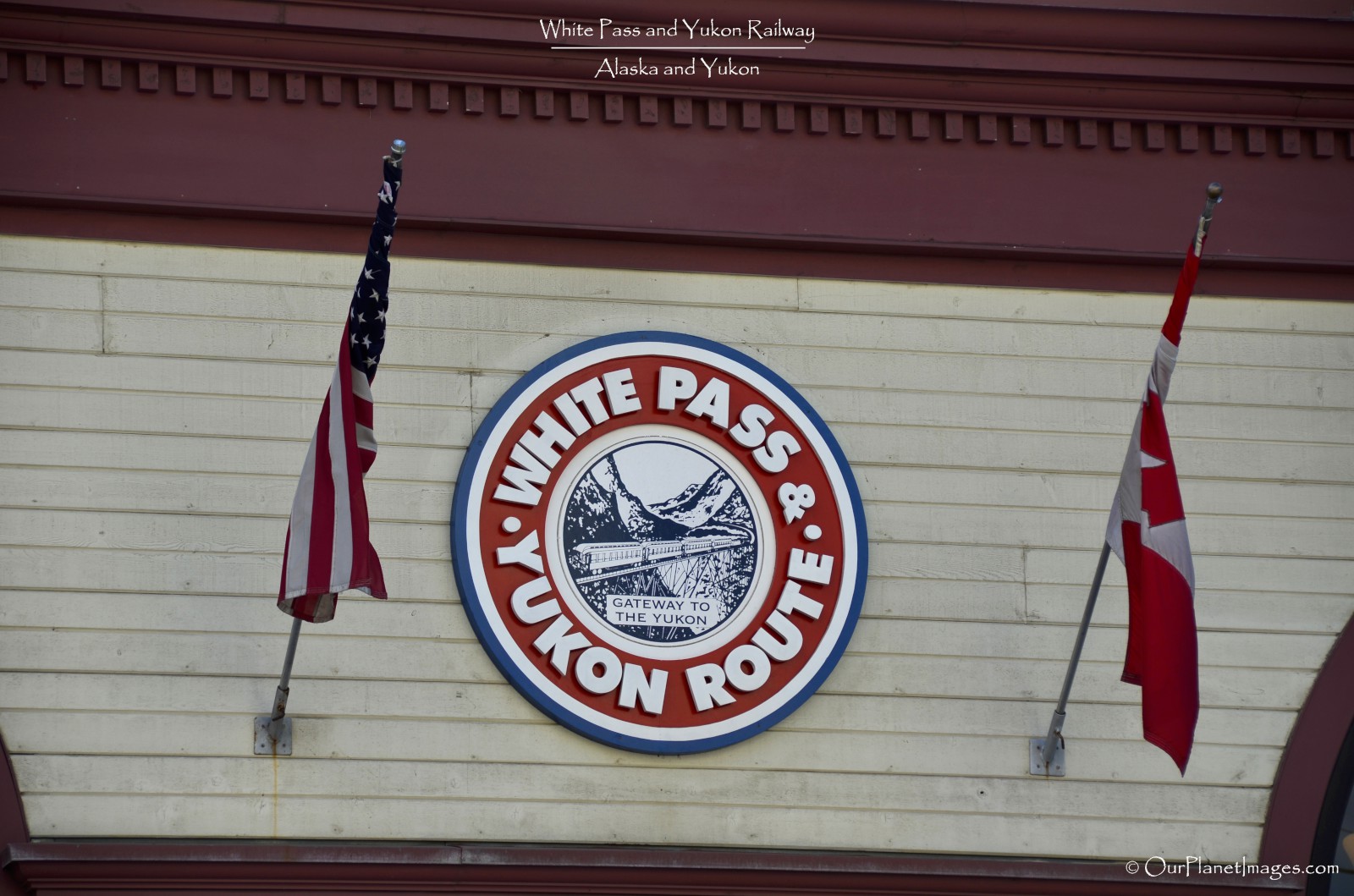 The White Pass and Yukon Route Railway is a narrow gauge (36 inch wide) railway that was built between 1898 and 1900 during the Klondike Gold Rush. The railway is one of the steepest railroads in North America. It begins at sea level in Skagway and climbs nearly 3,000 feet/914 meters in only a distance of 20 miles/32 km when it reaches the summit of White Pass.
The trip from Skagway to Carcross YT and back lasts for 2.5 hours. This route is called "The Scenic Railway of the World" and truly is a beautiful trip. The highlights of the route includes wonderful mountain panoramas, gorges, waterfalls, tunnels, railway bridges and rivers.
Seeing a train traveling across beautiful landscape seems to create a sensation of adventure and there is plenty of opportunities to see both the engines and passenger cars as there are lots of twists and turns along the route.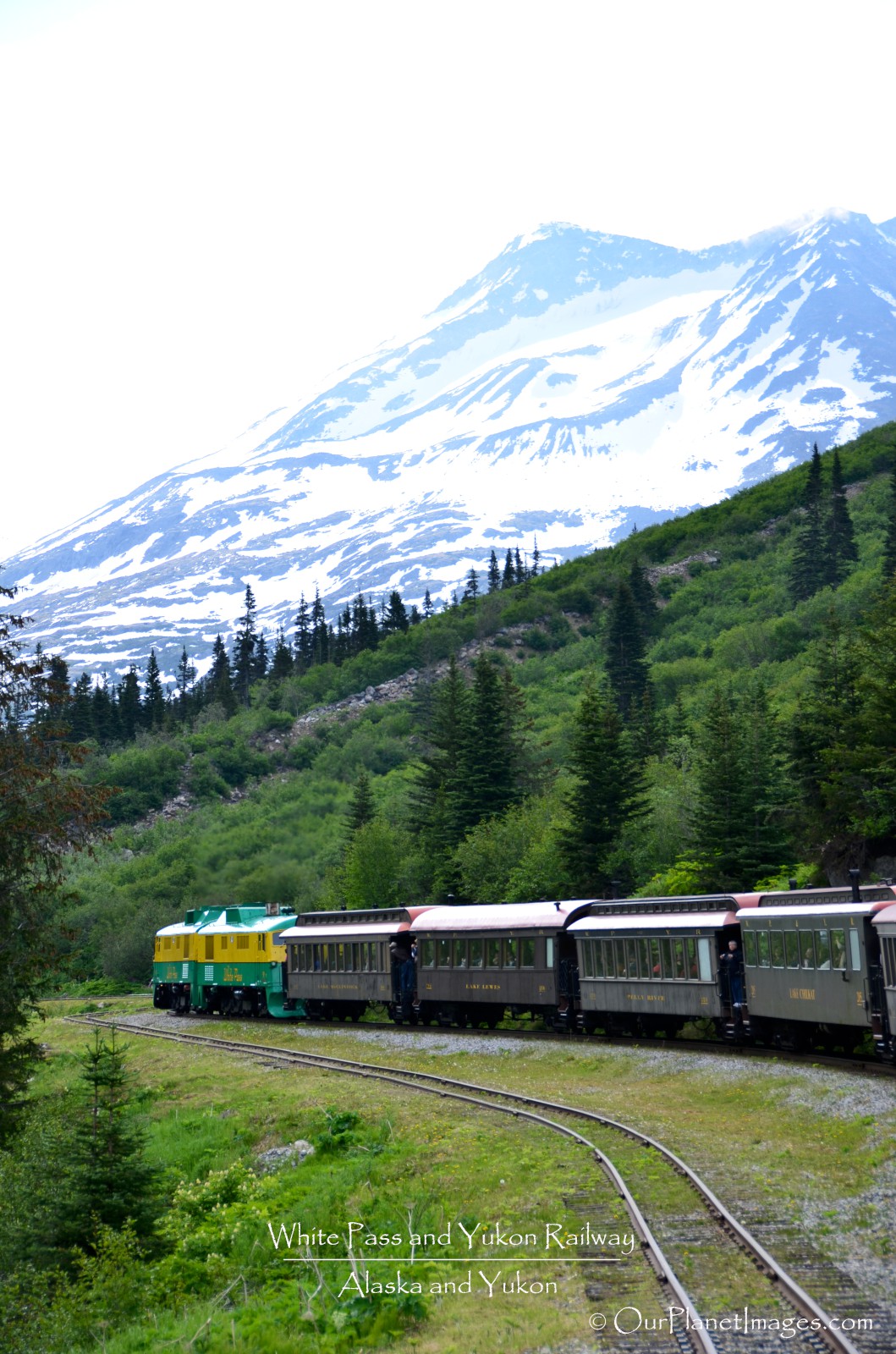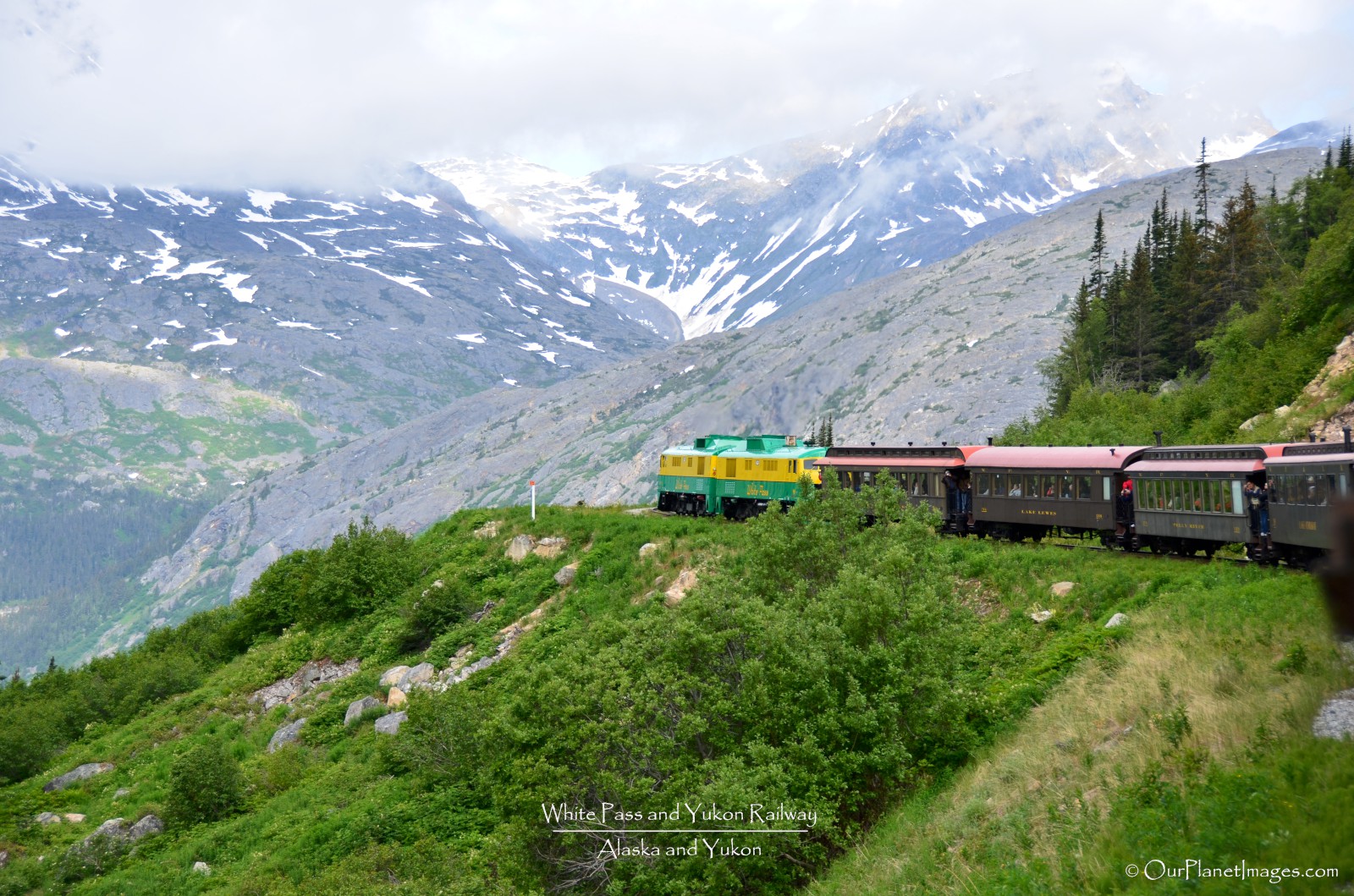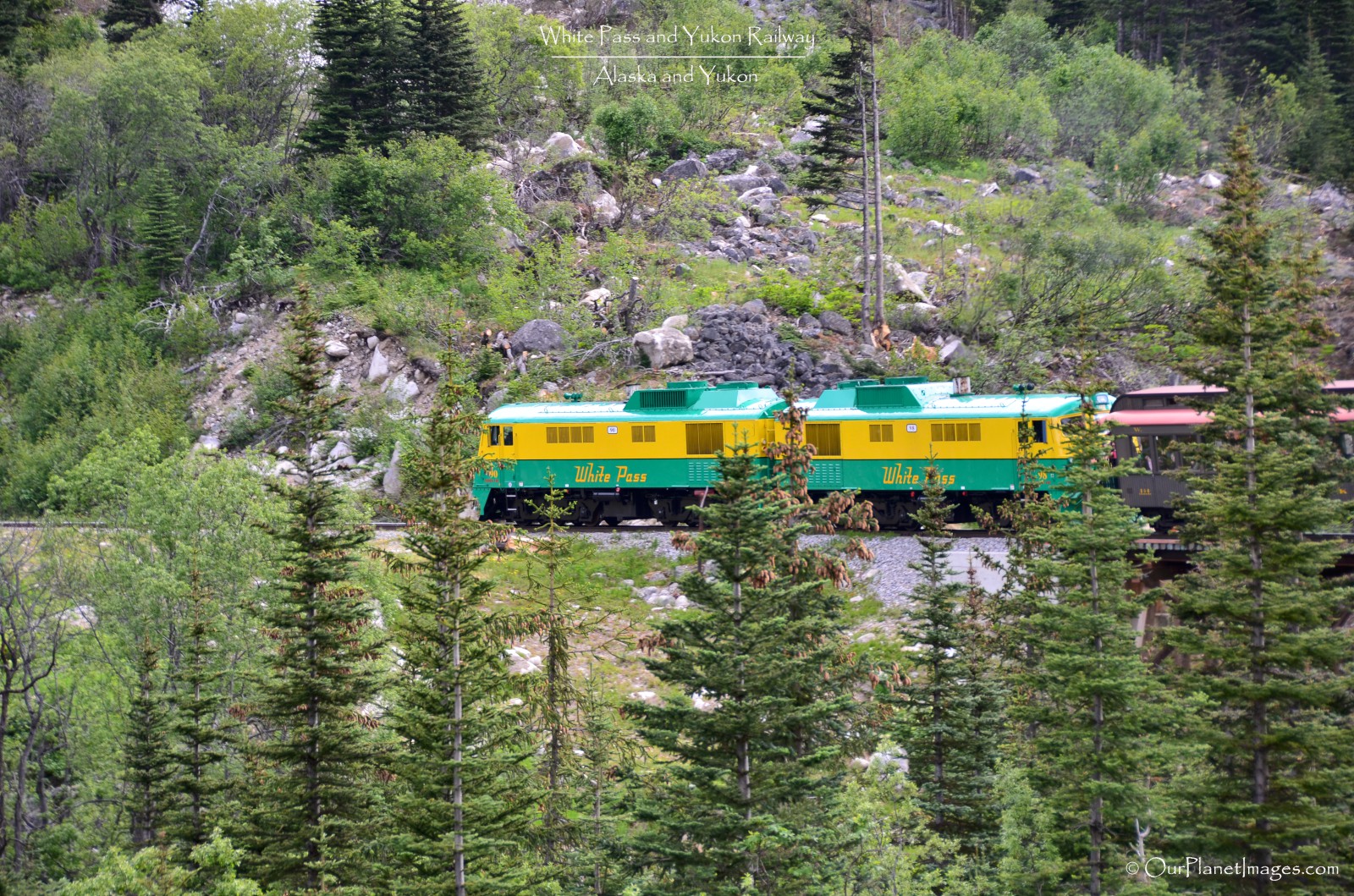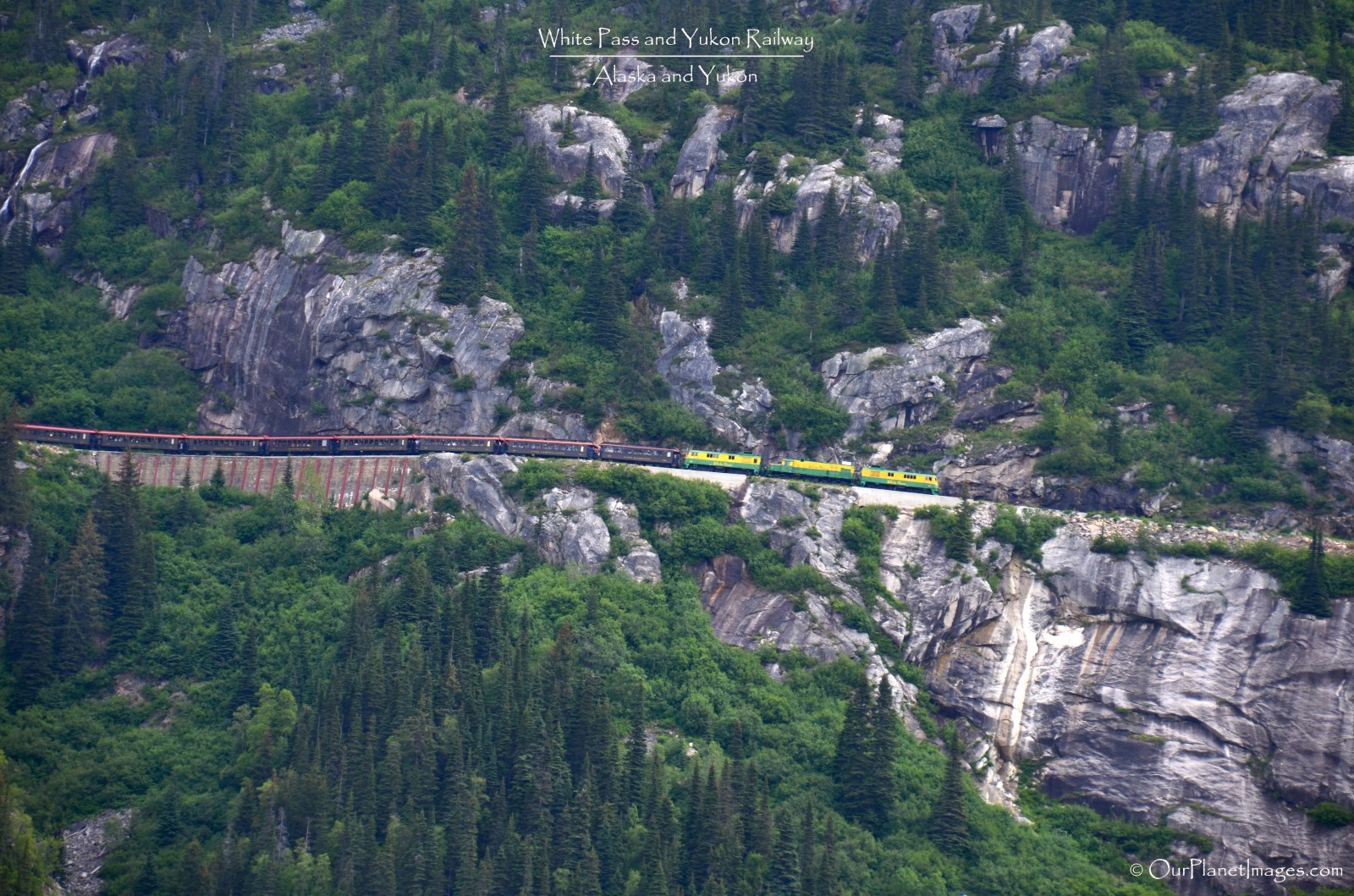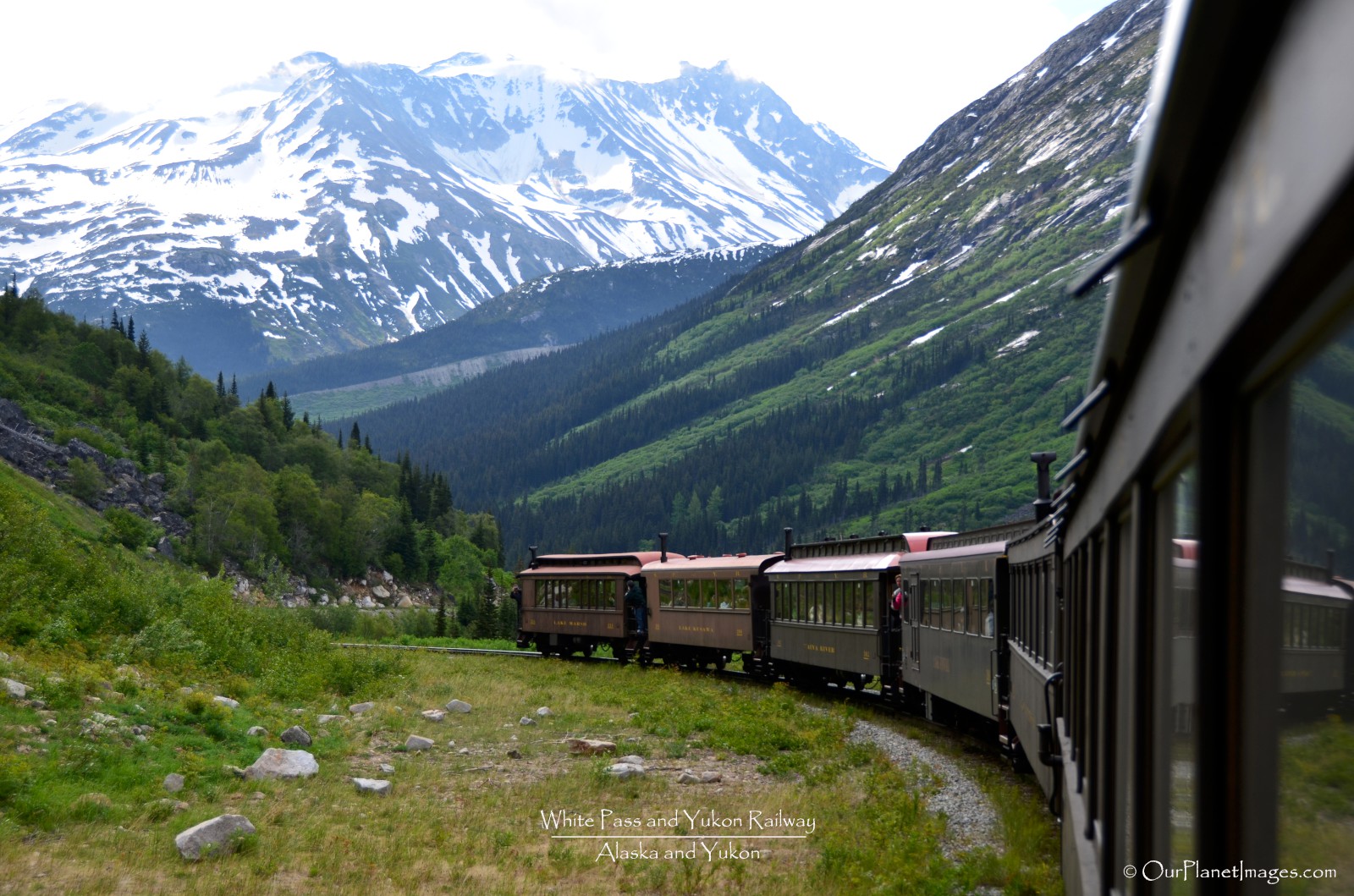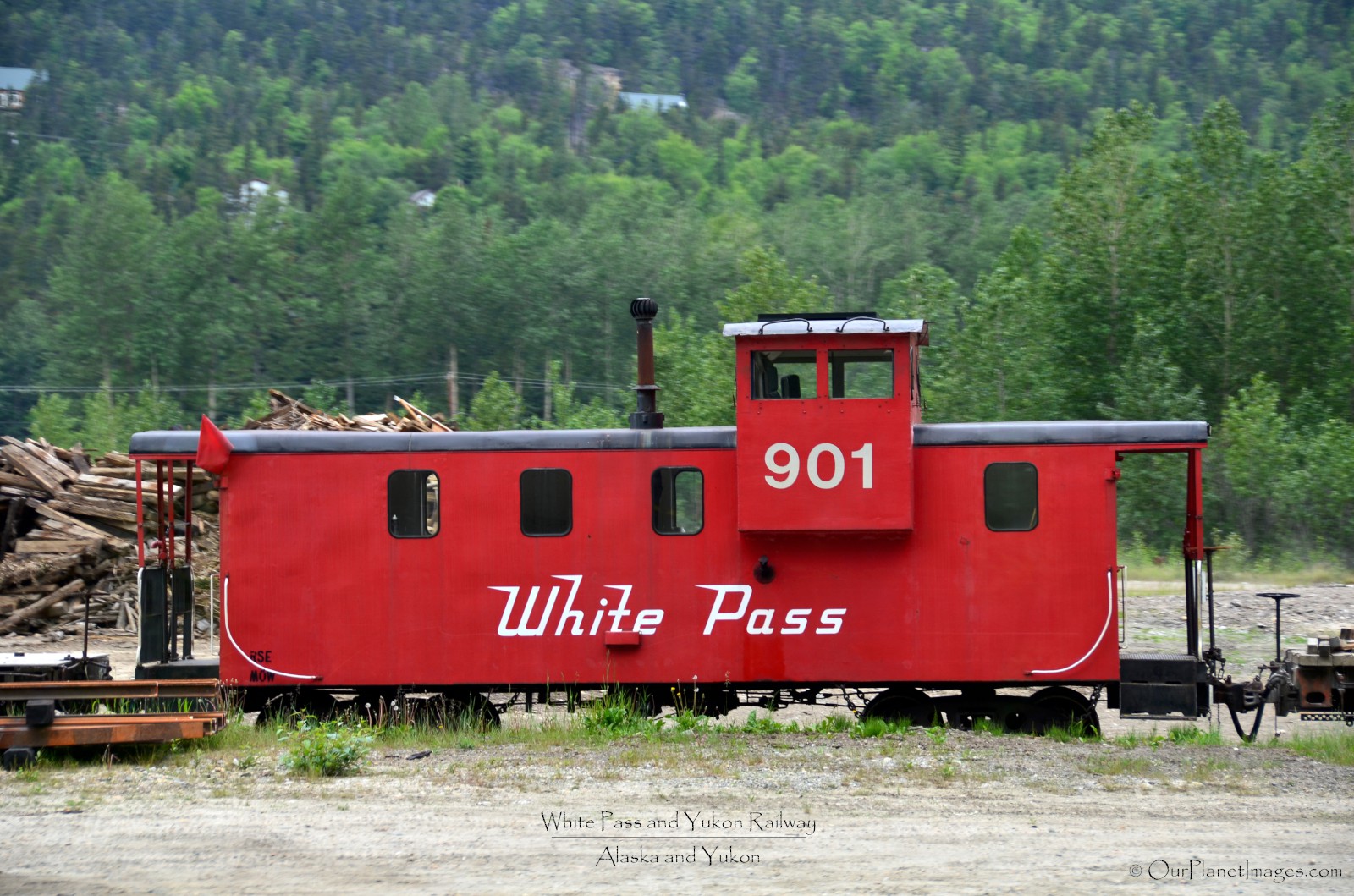 This part of the country is anything but flat which means that the railway is required to pass over gorges and through mountains using bridges and tunnels.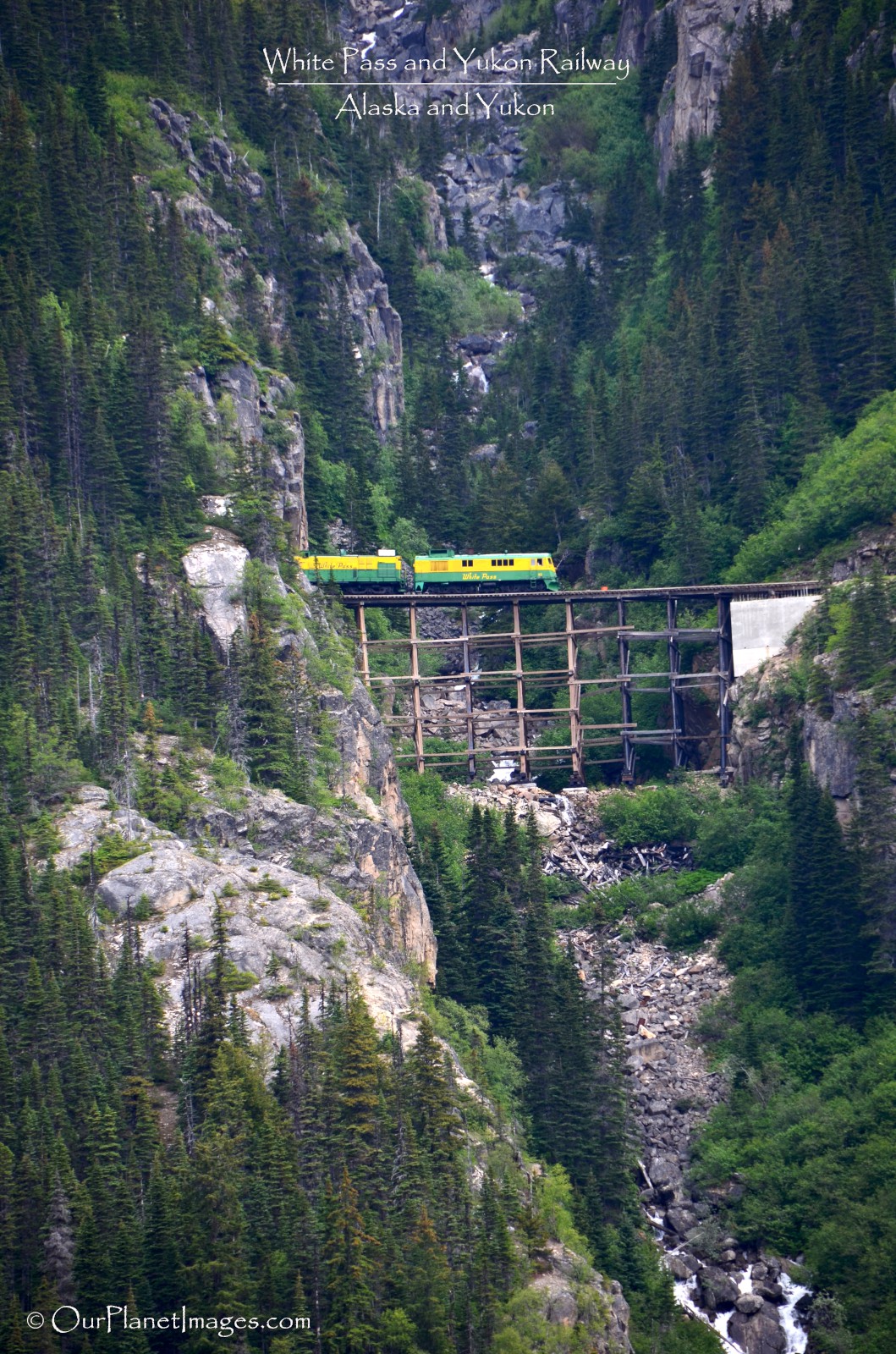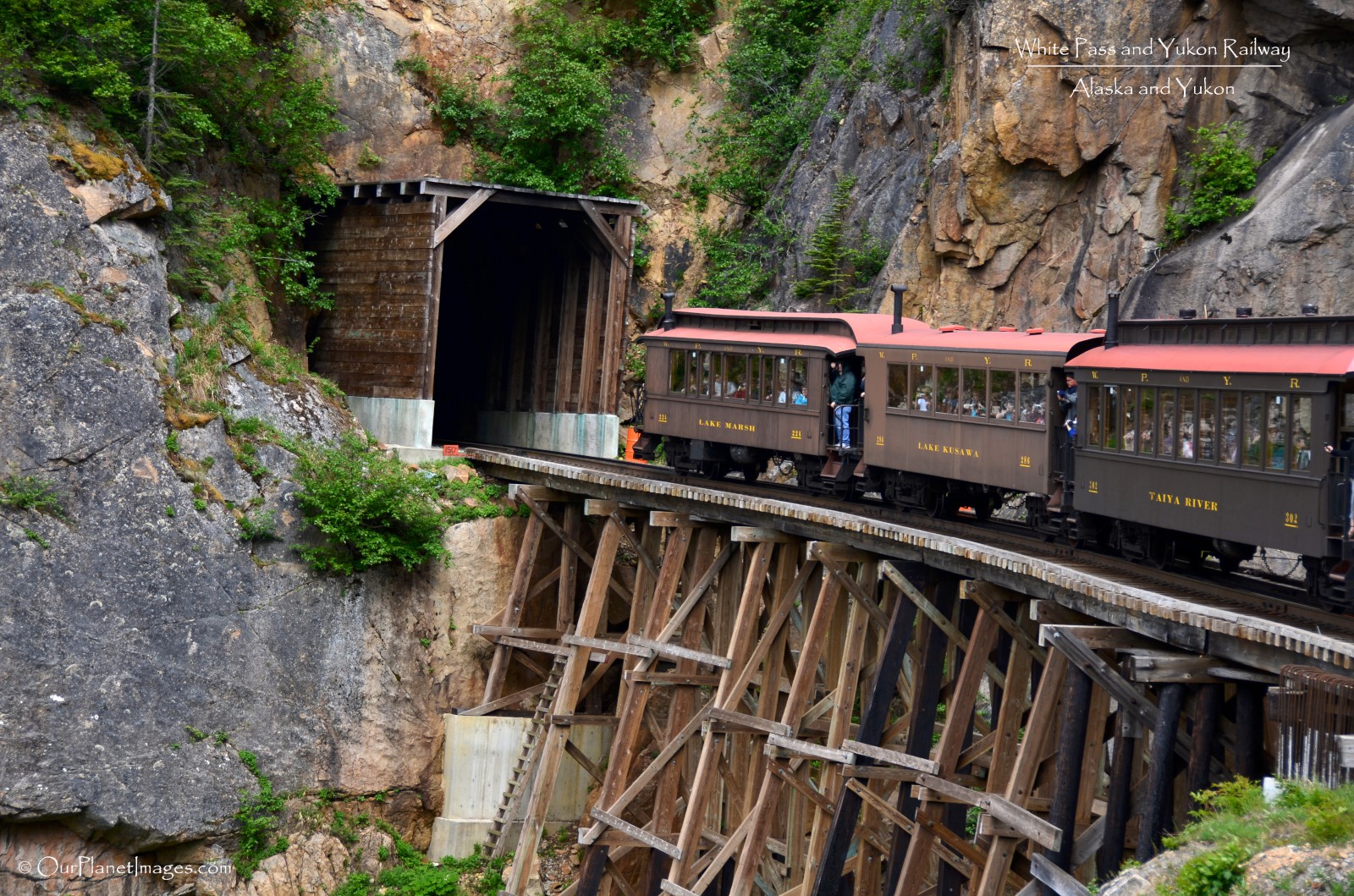 Some of the bridges are currently being used and some look like they have been abandoned a long time ago. I found it interesting to see old railways had been modernized with metal and concrete bridges but some of the bridges are still completely wooden.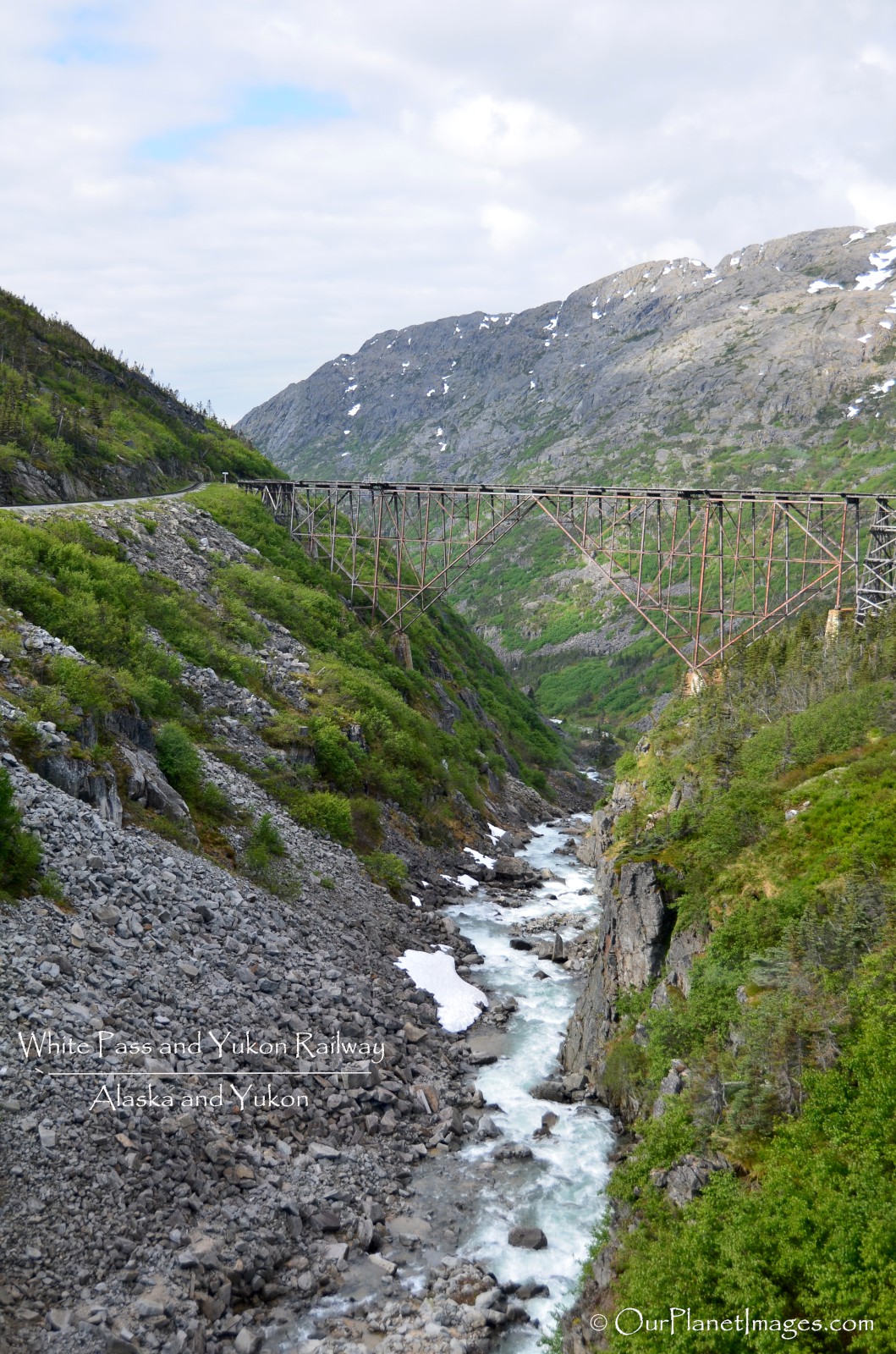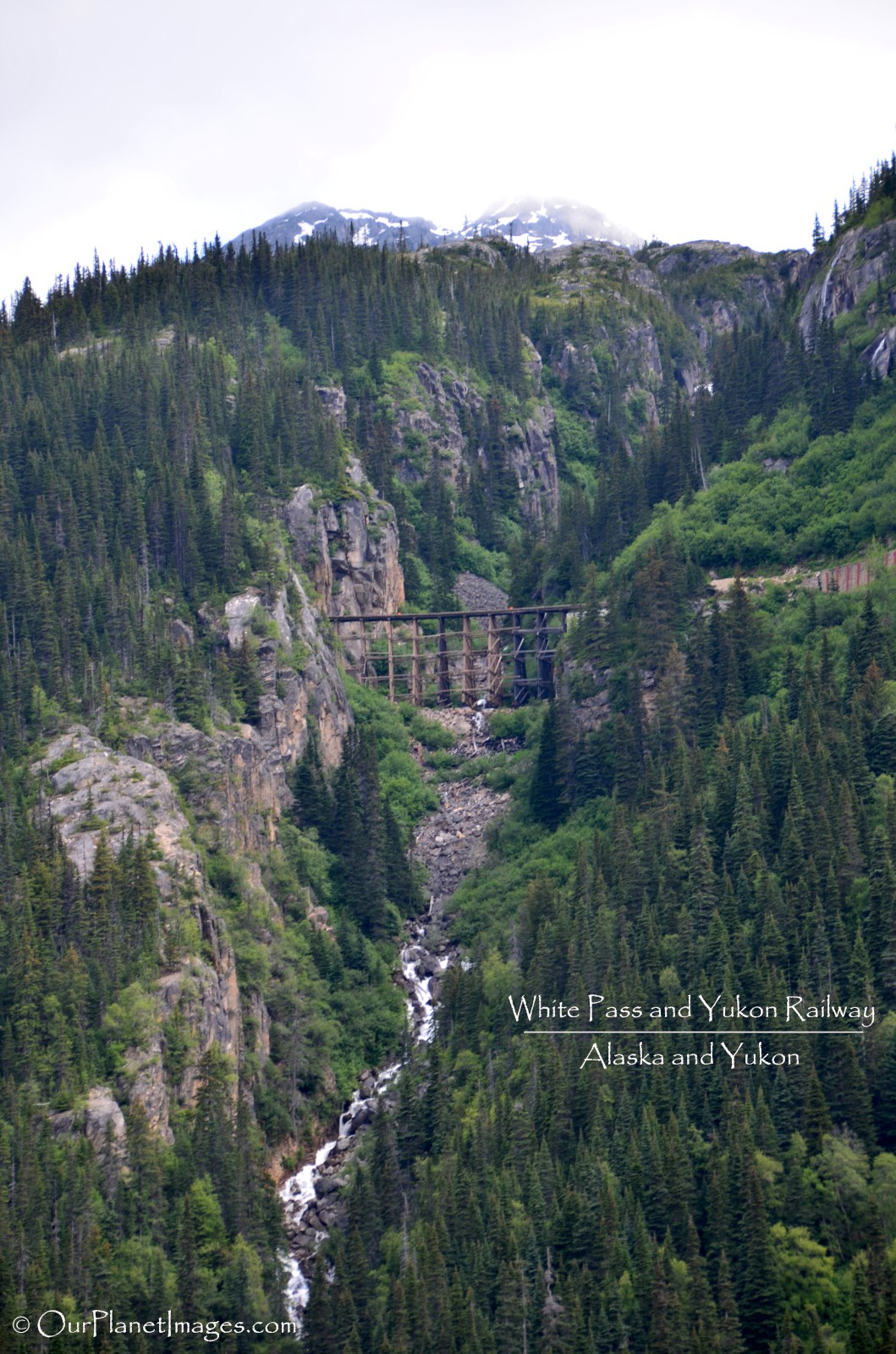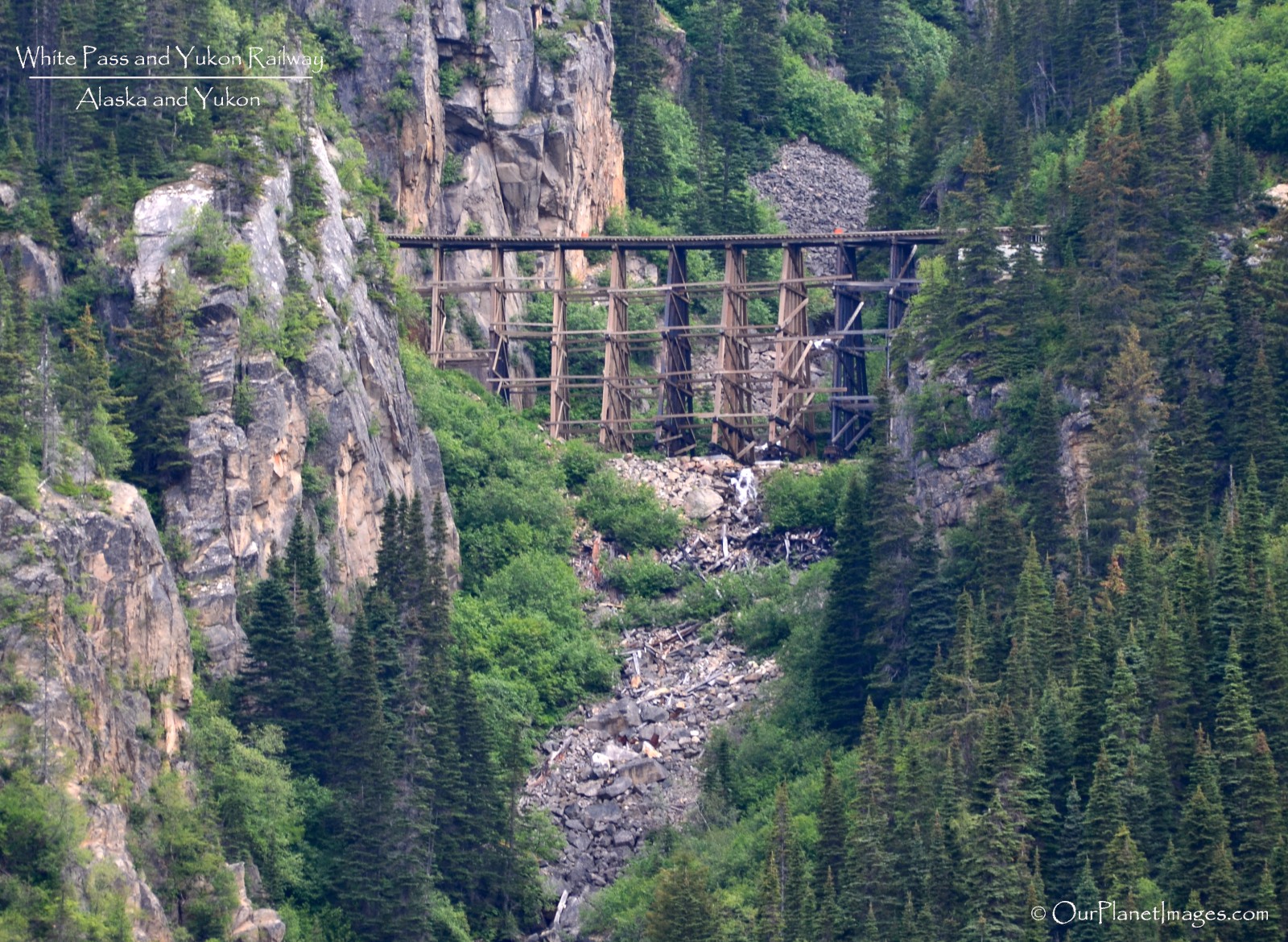 The highlight of the trip is unquestionably the scenery and it is everywhere that you look. It has everything that you could expect from the Pacific Northwest including forest covered mountains, snow covered mountain tops, rugged rocky terrain and pristine clear ponds and lakes. The scenery is spectacular and the only way to explain it is with pictures.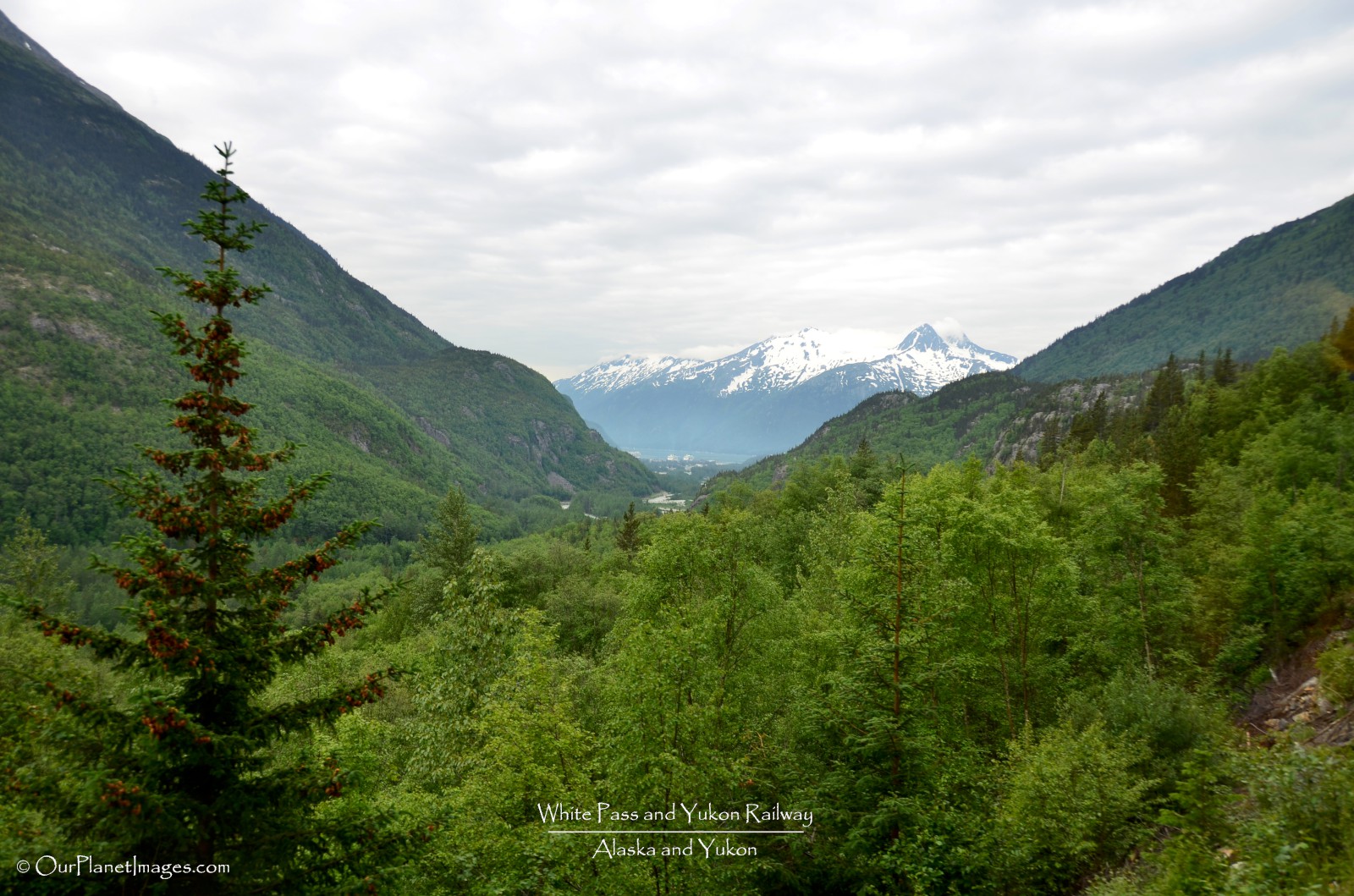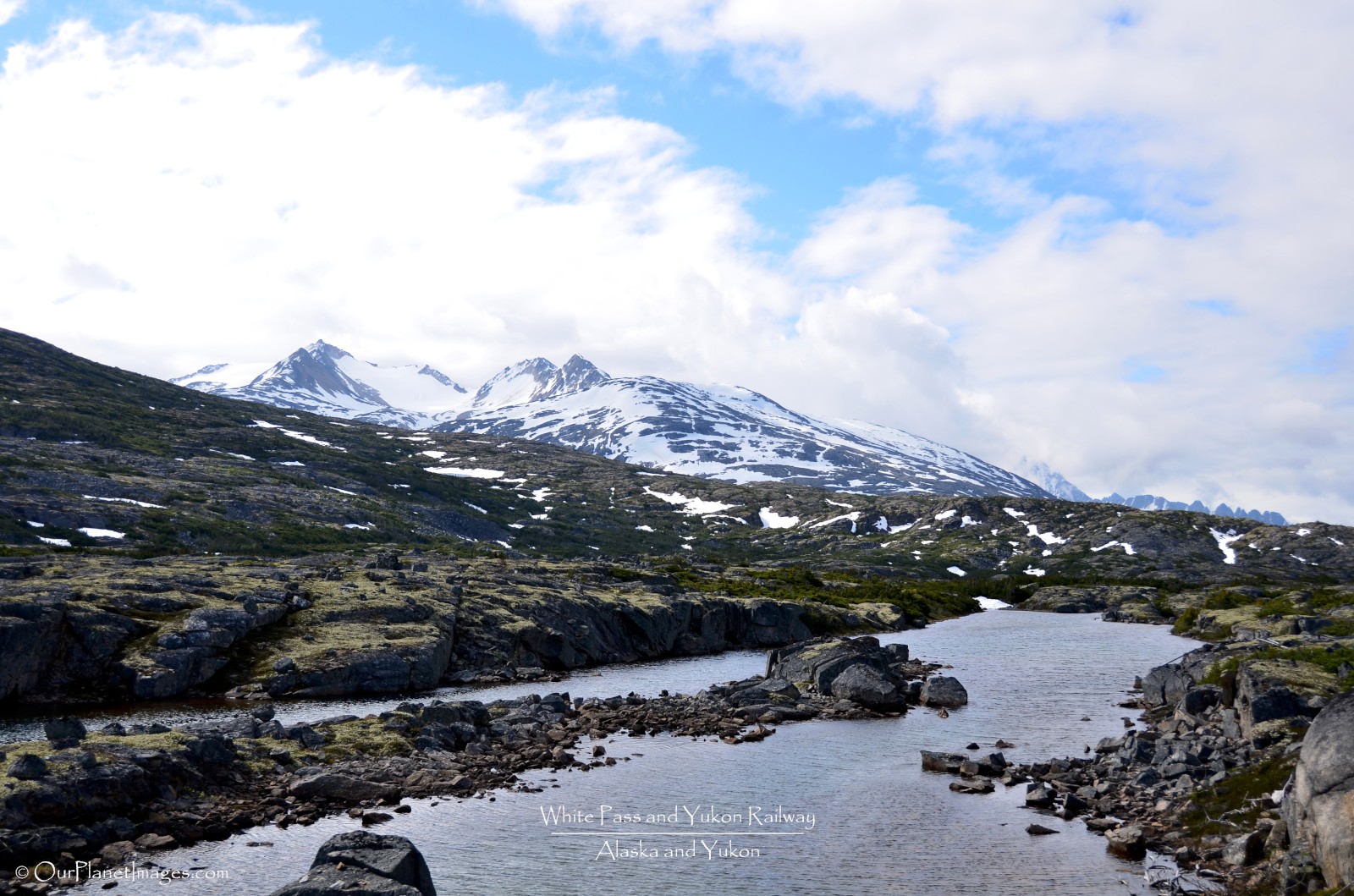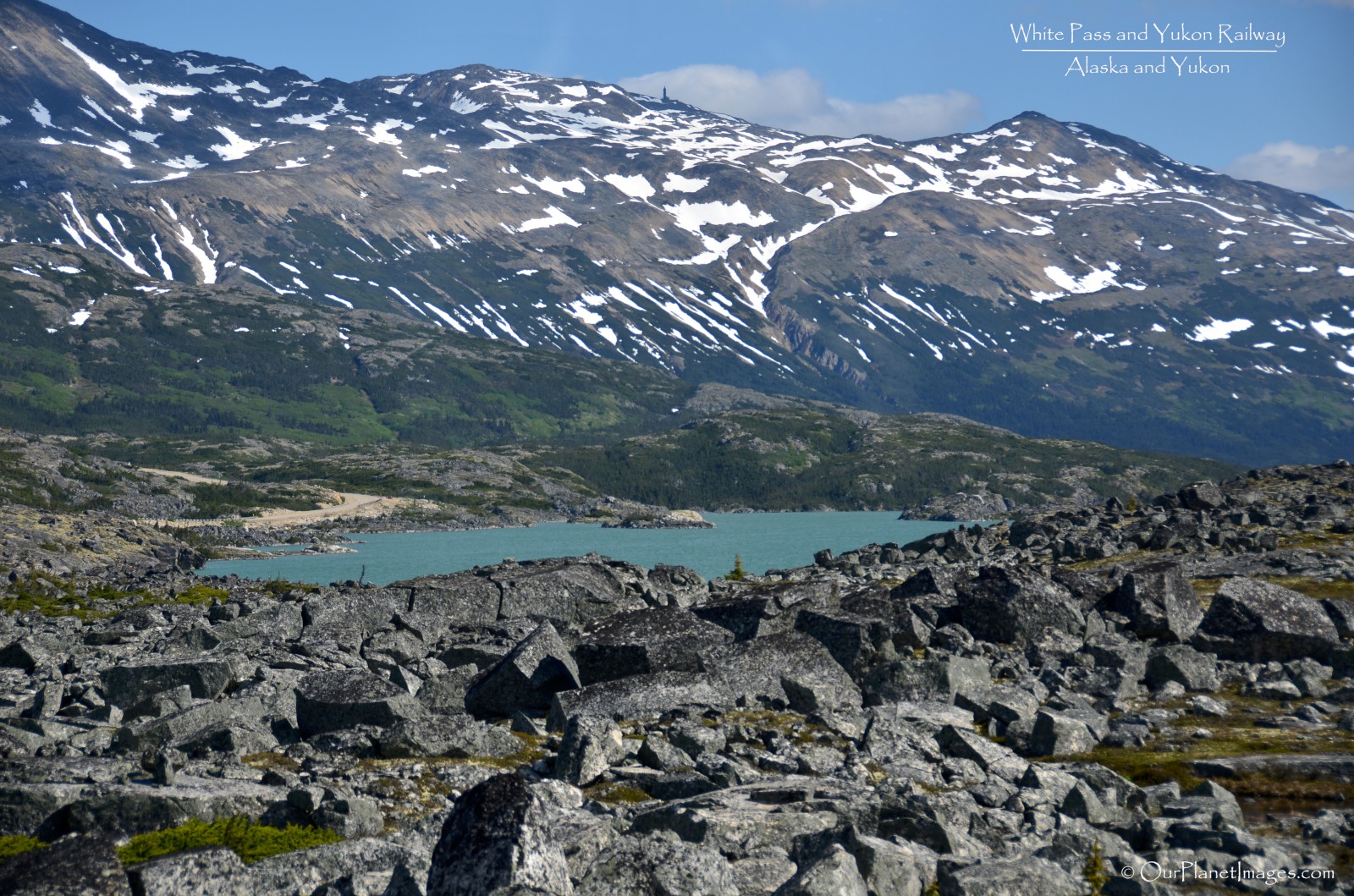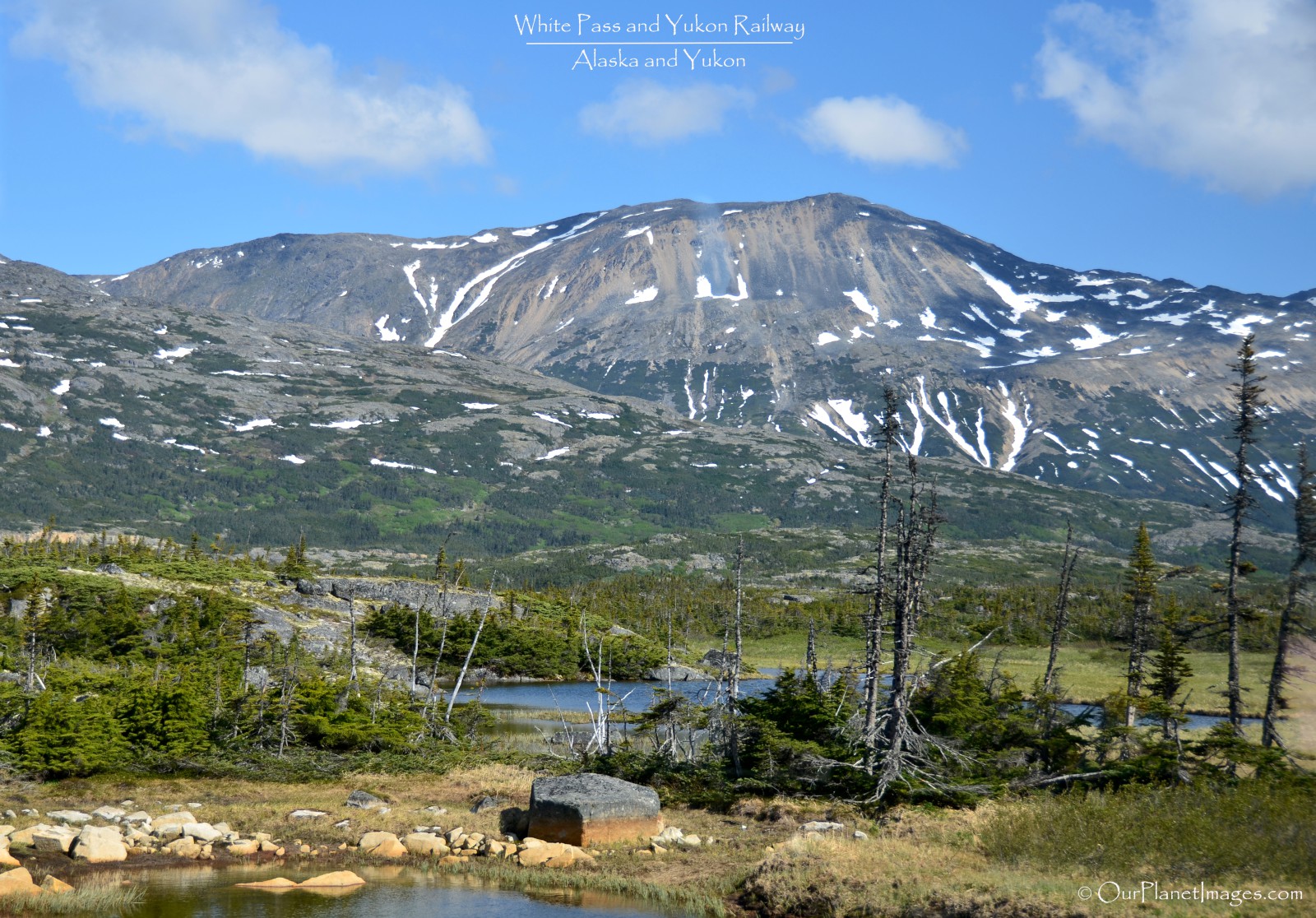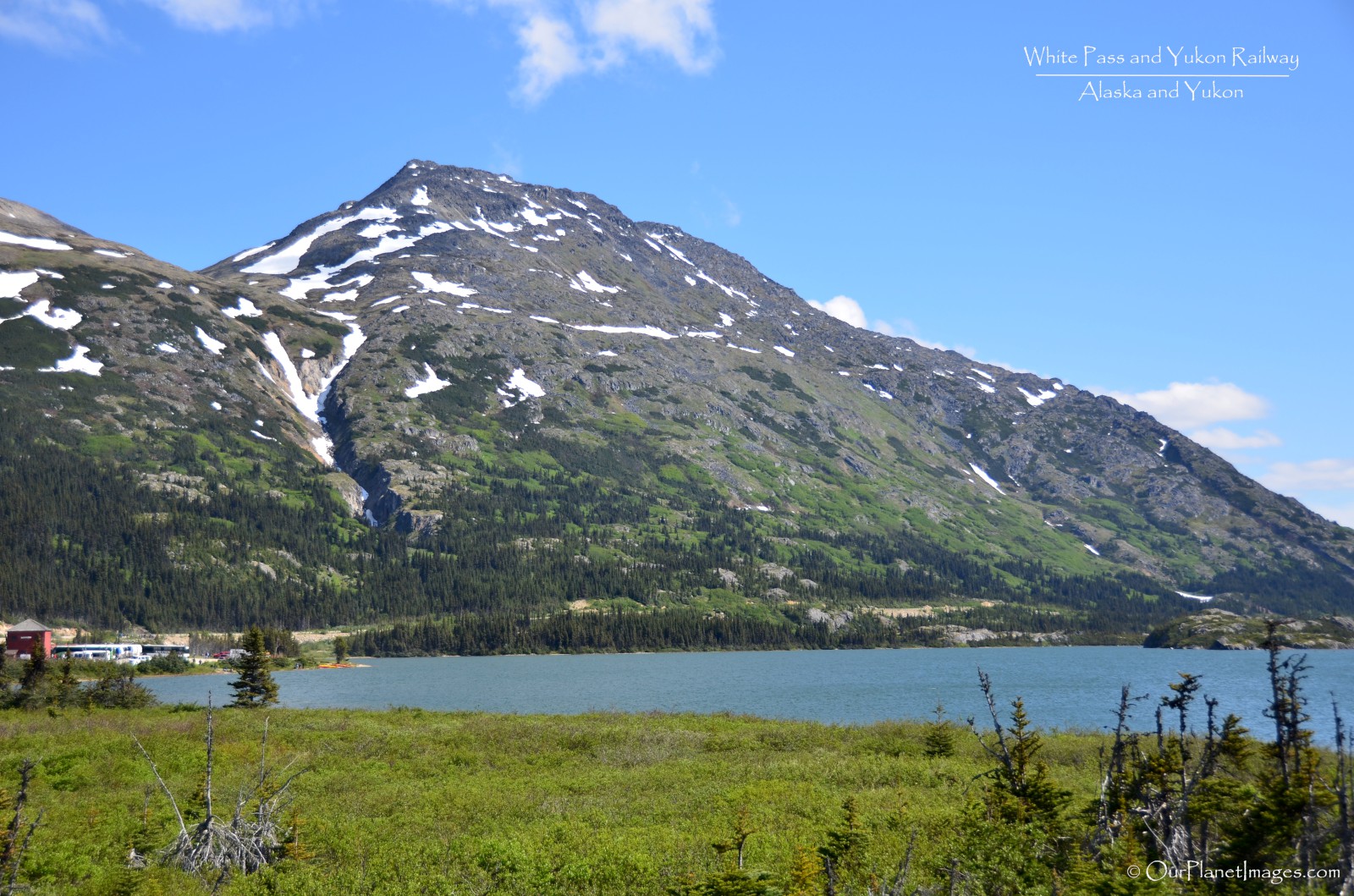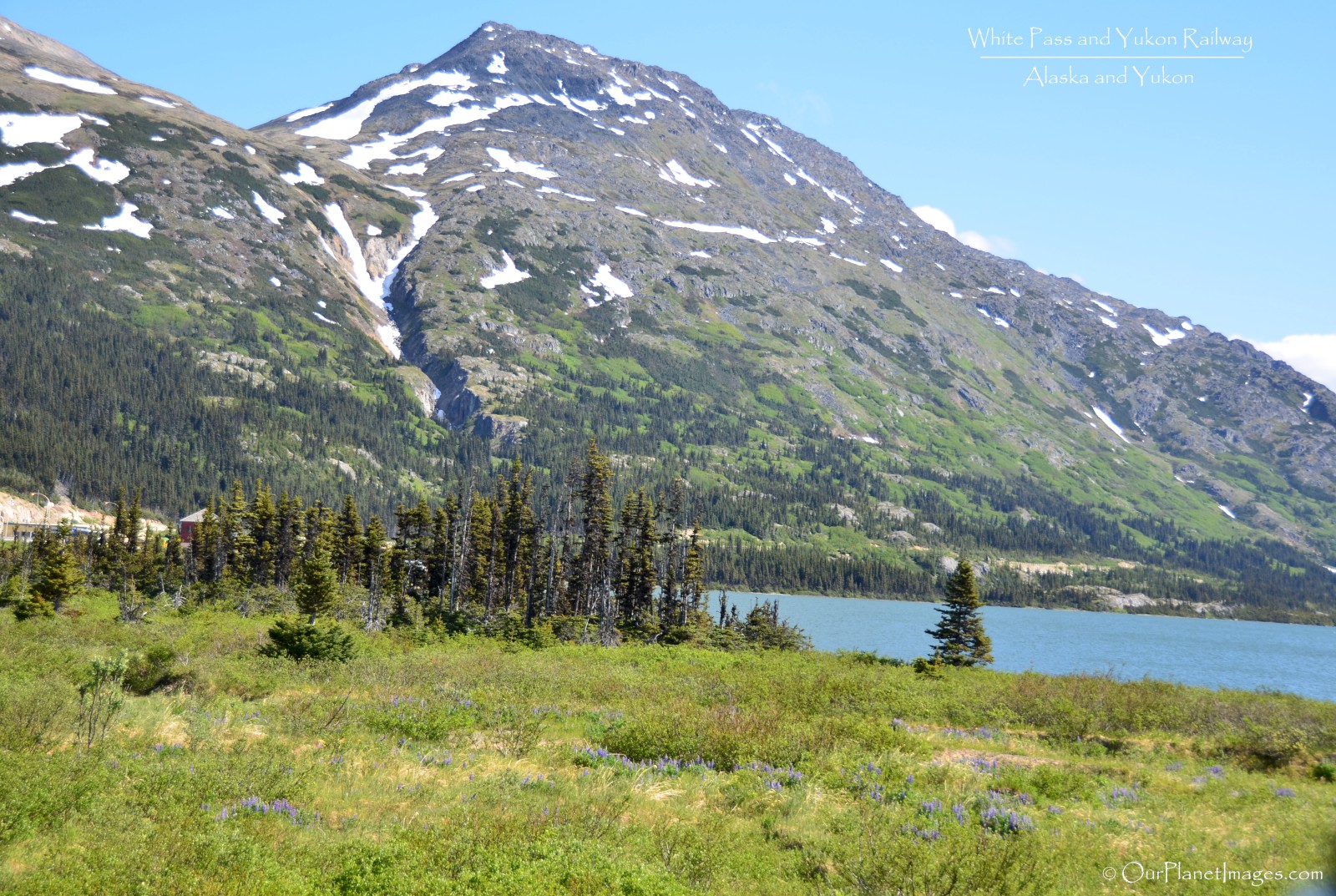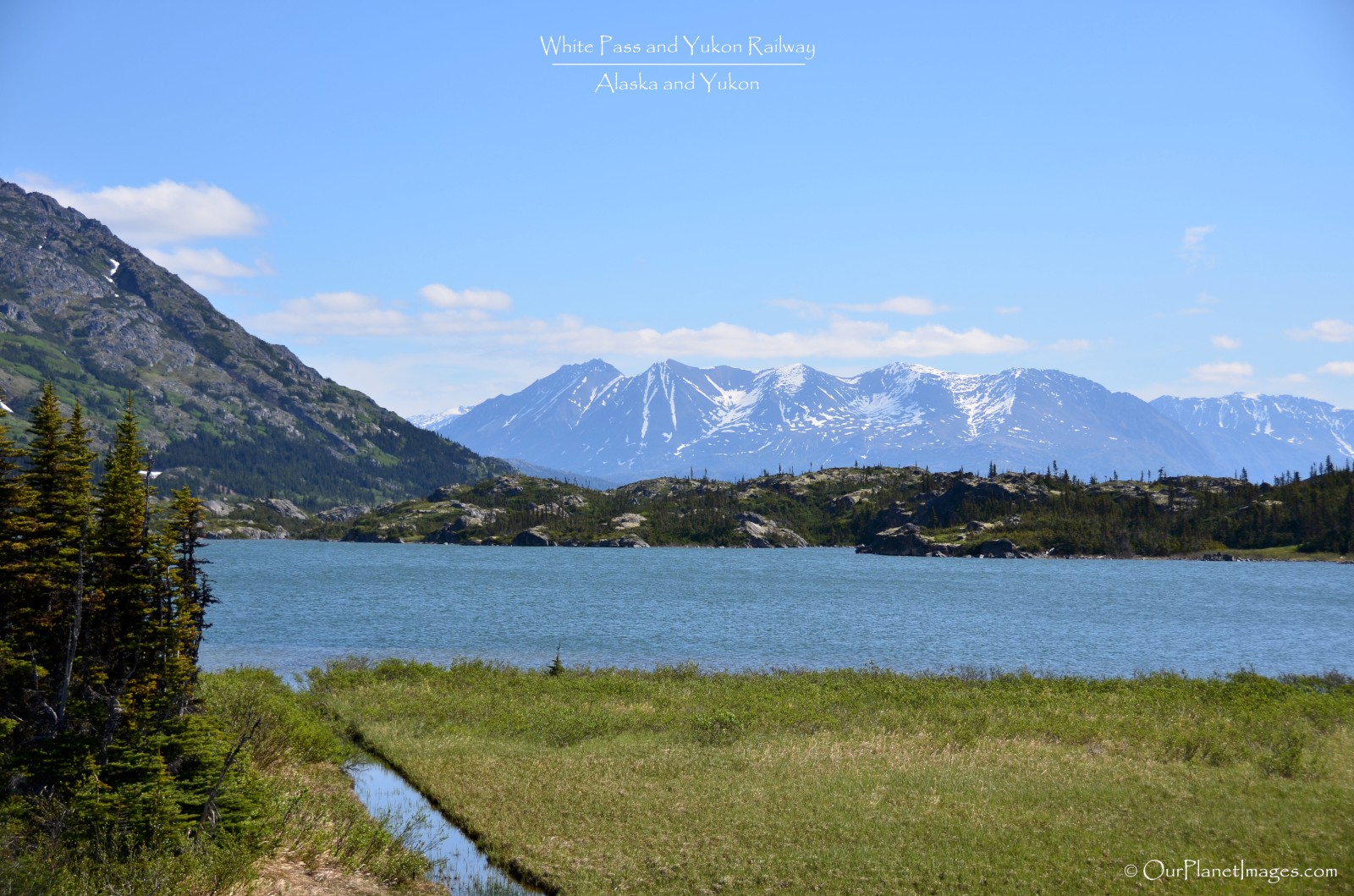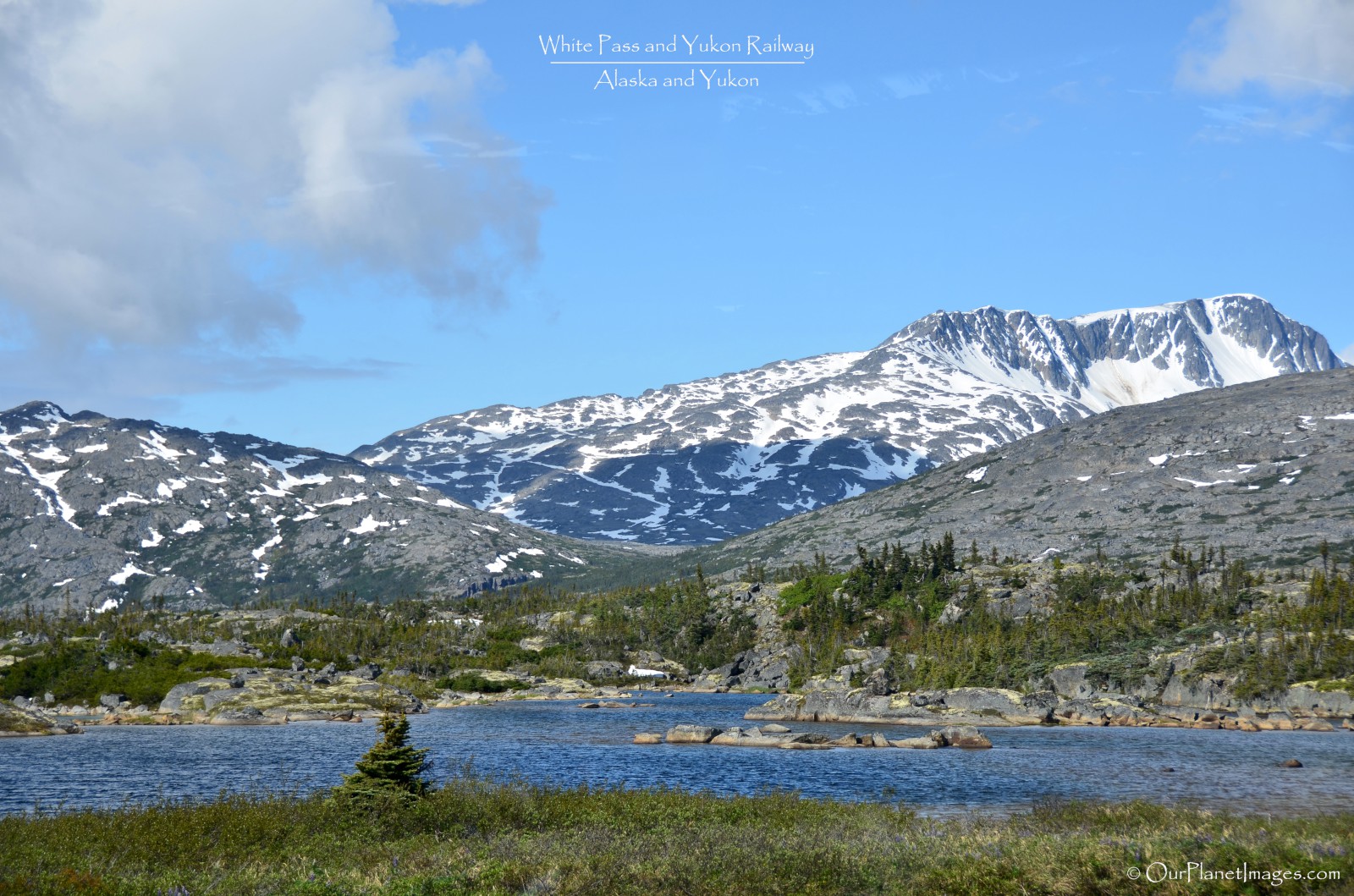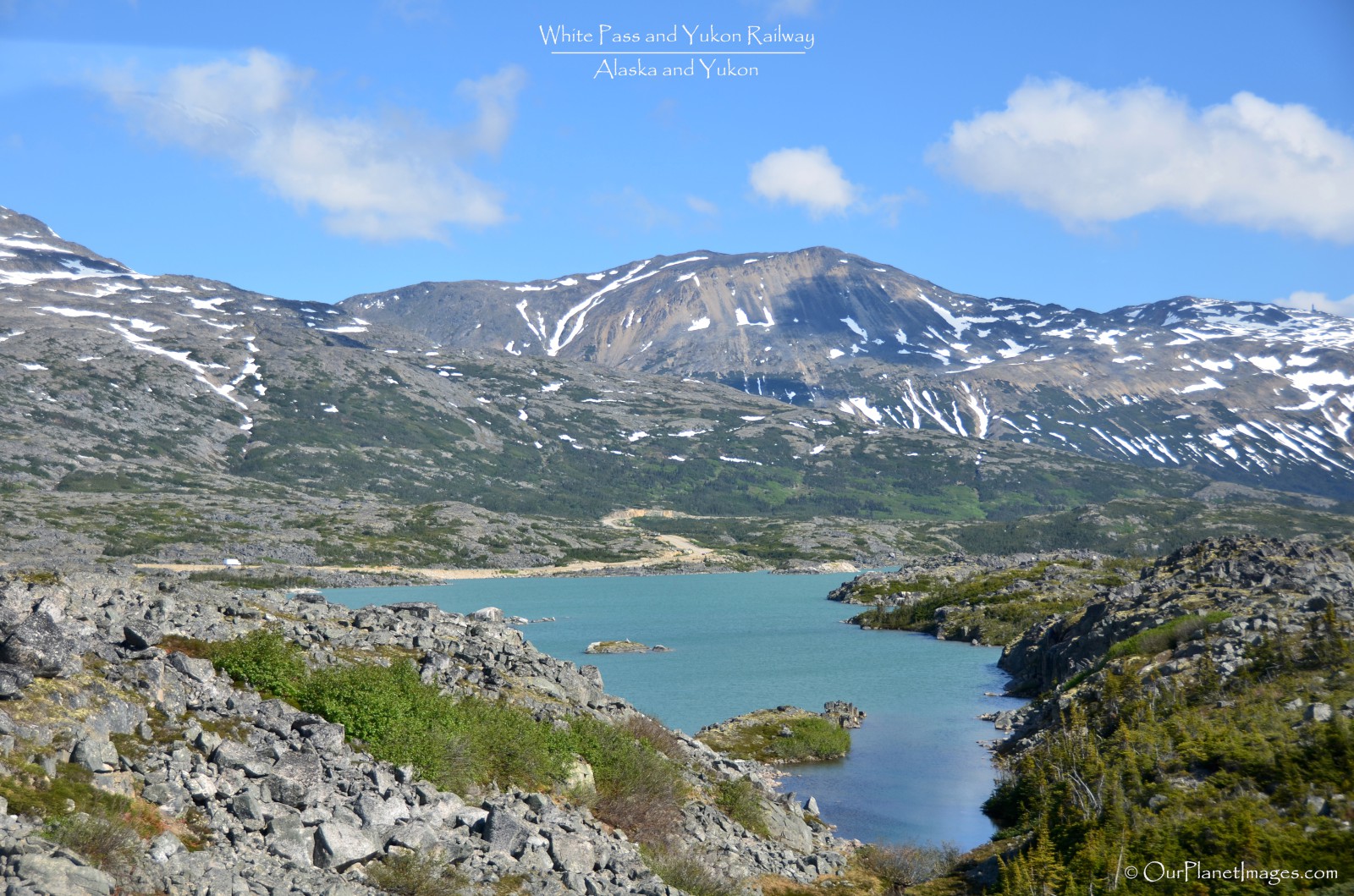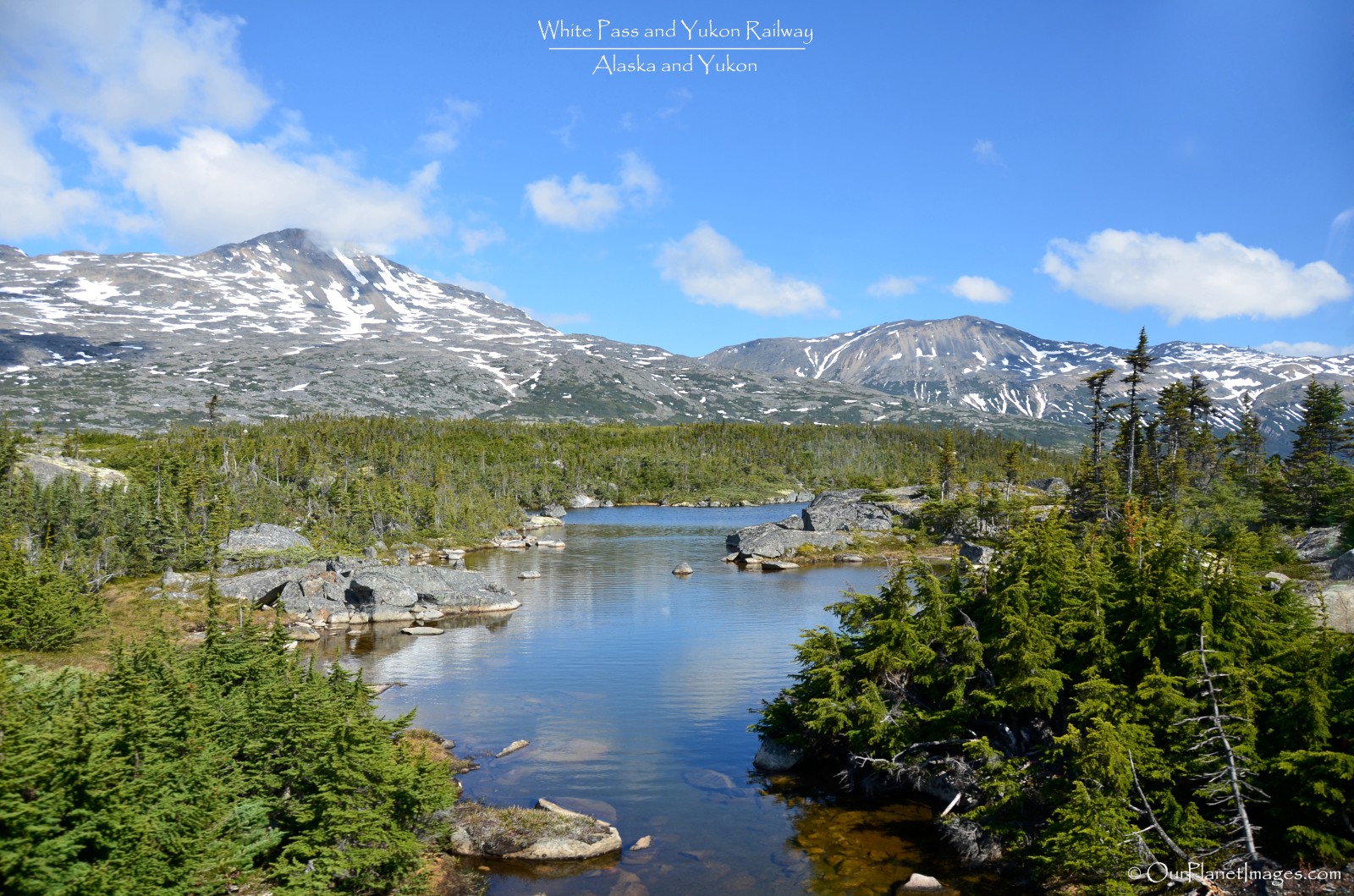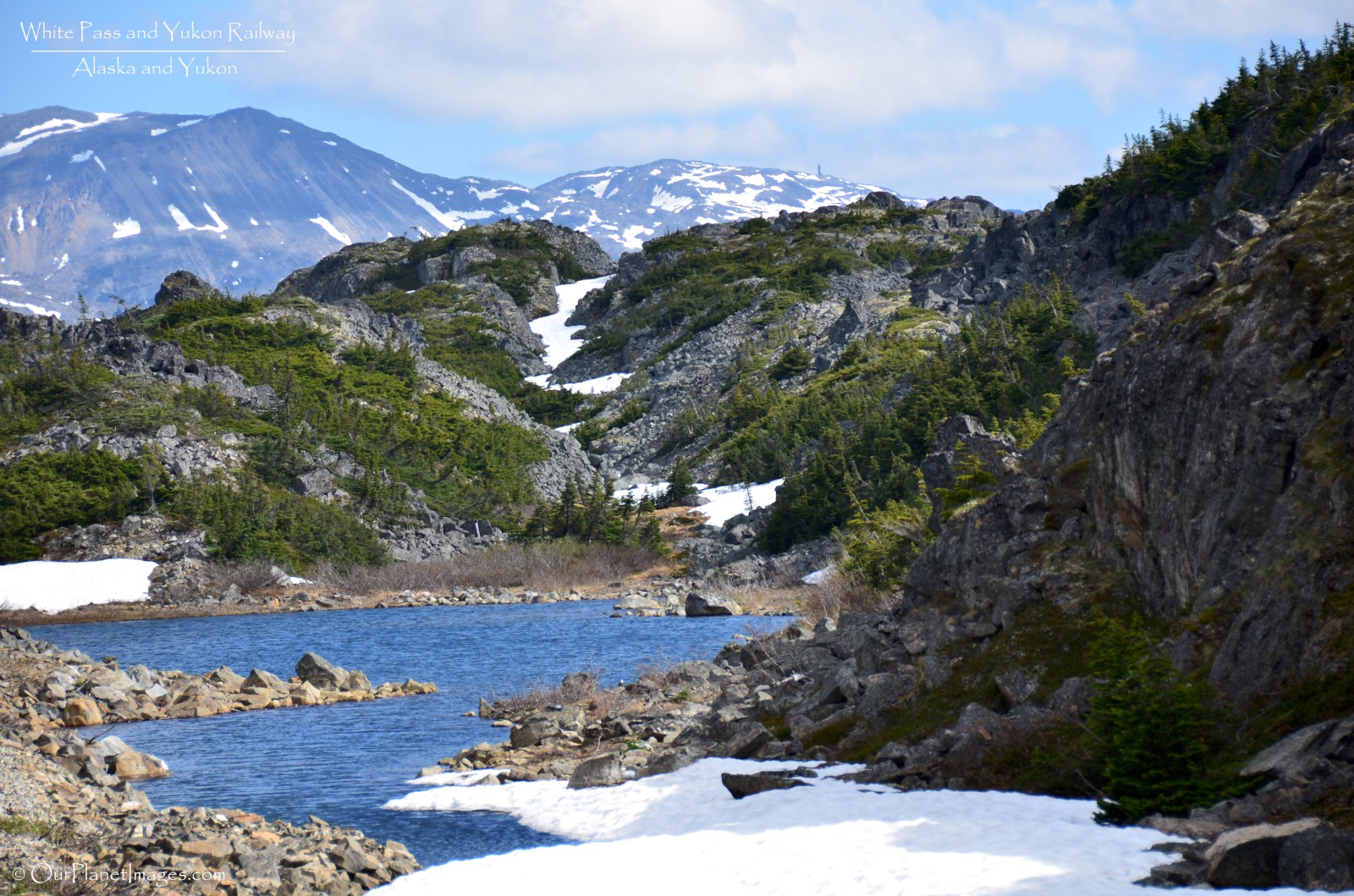 In addition to the beautiful mountain scenery, there are several rivers and streams being fed from the runoff of melting snow.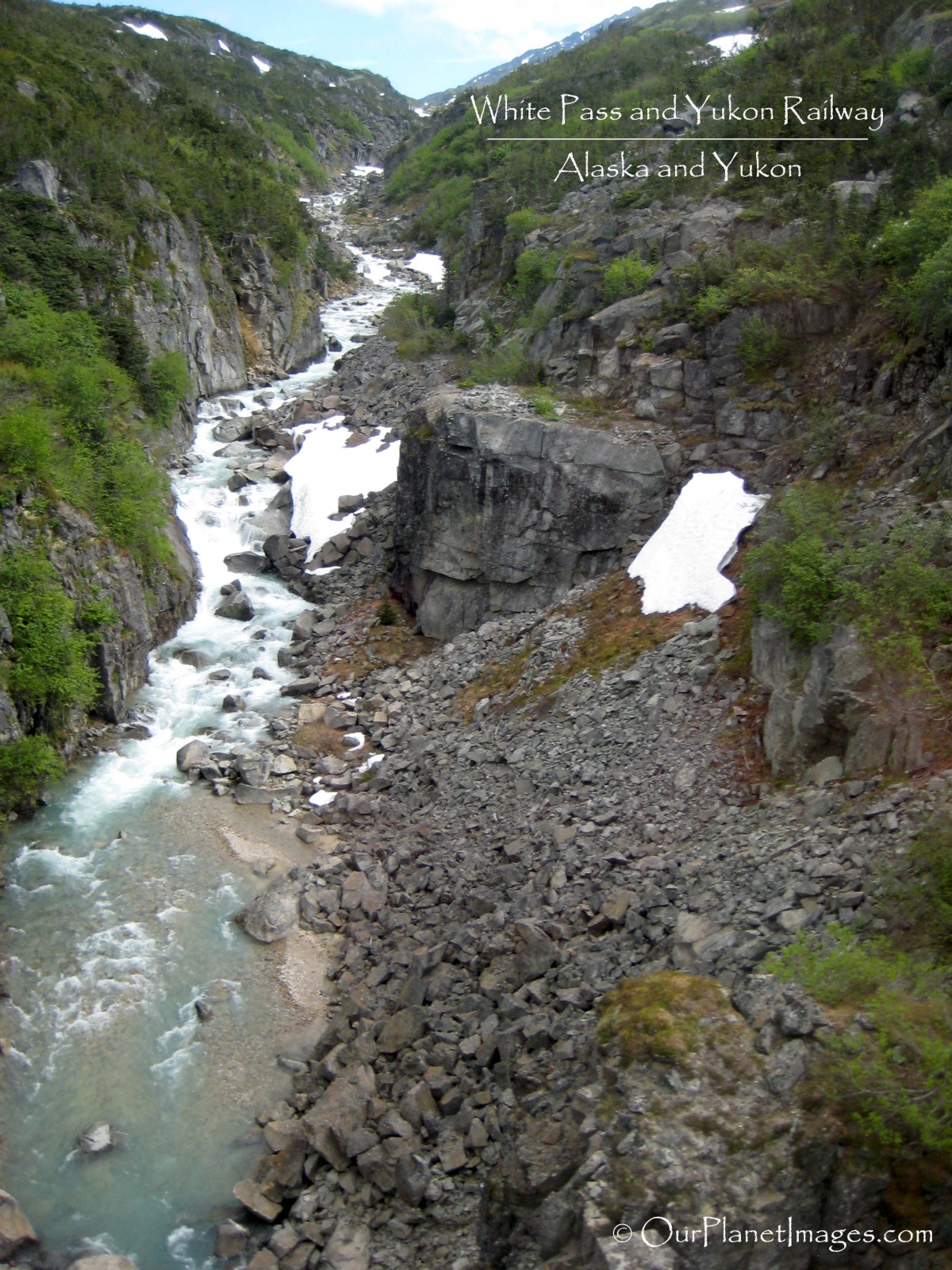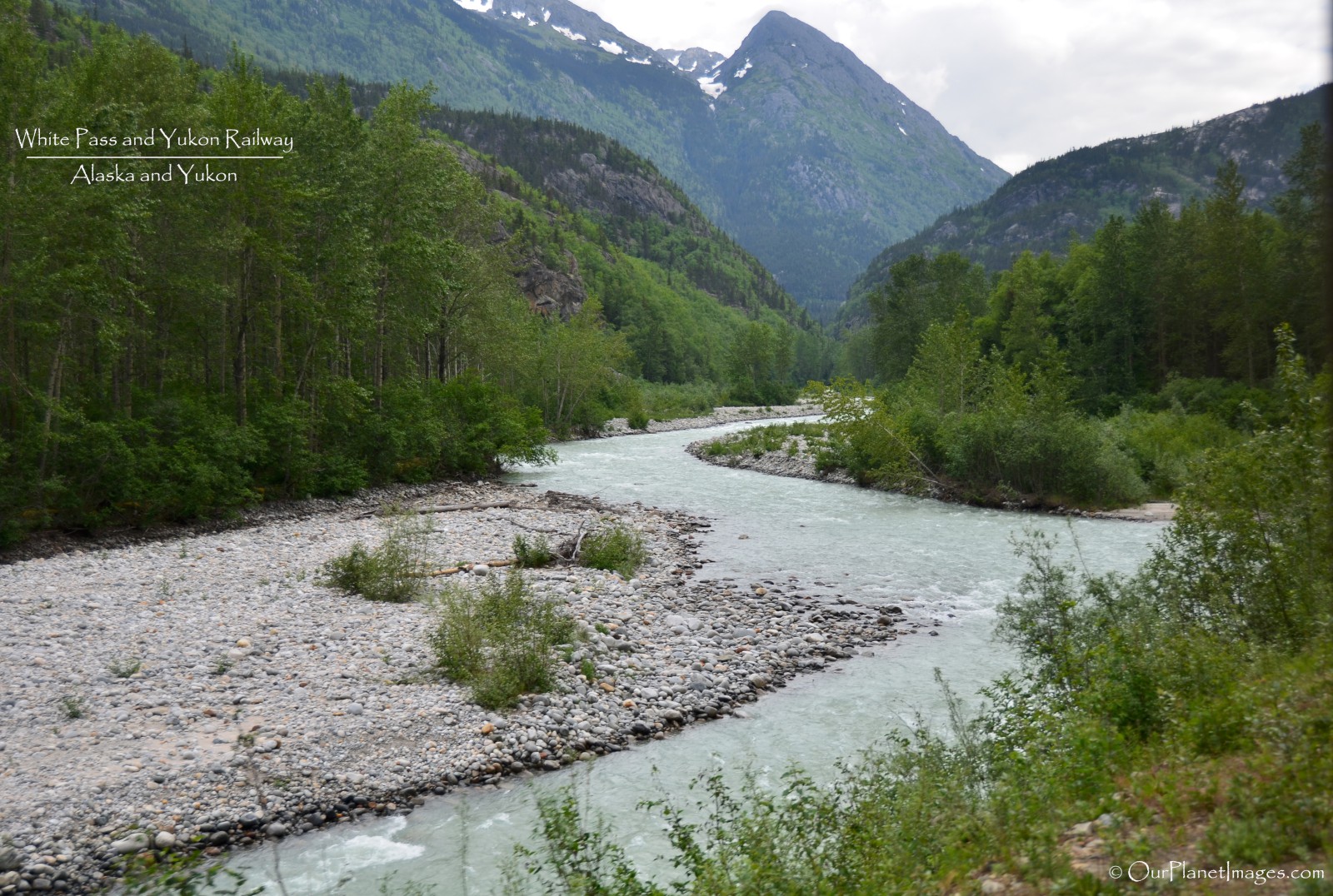 On many of my travels I find myself watching the scenery passing by and there always seems to be something that I find interesting and I can't really understand why it was built or its purpose and this trip was no exception. The next two photos fall under that category.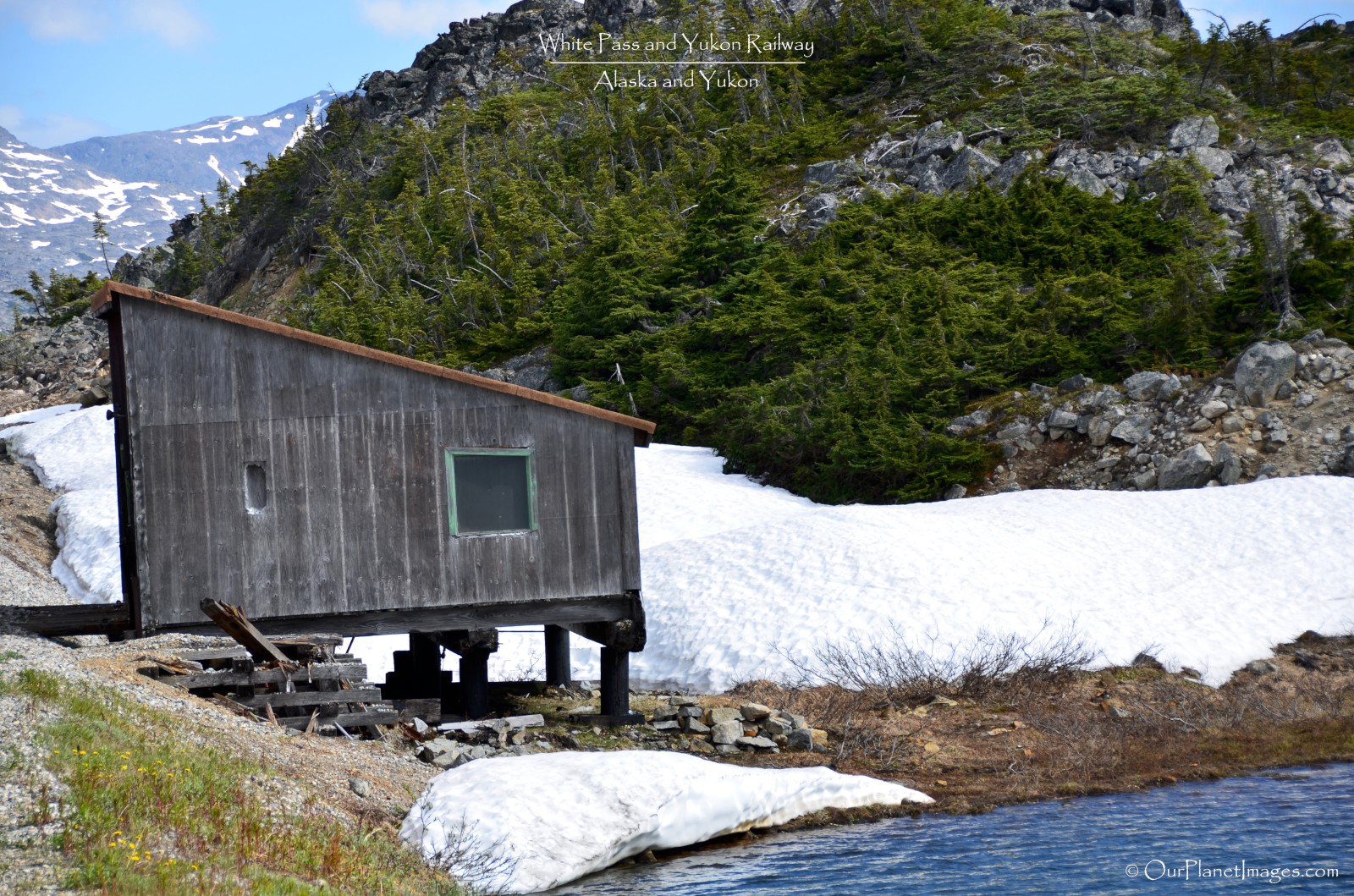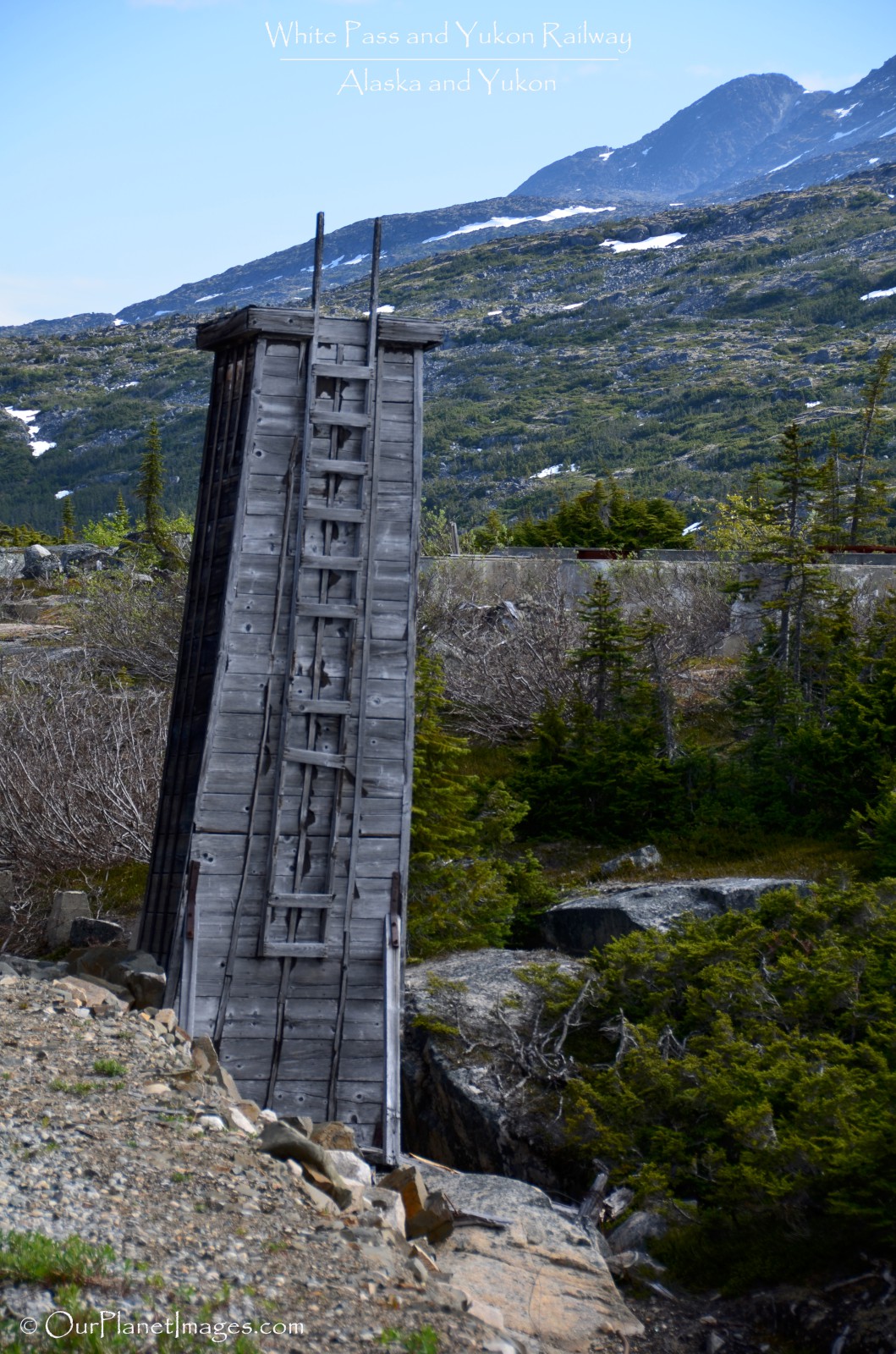 Anywhere I go, I enjoy seeing the big picture but I always look for the details. On this trip the scenery is big and can't be ignored, it is amazing but when you are awestruck by the magnificence of big picture don't overlook some of the details. There were lots of places where I noticed wildflower and I included one photo as an example.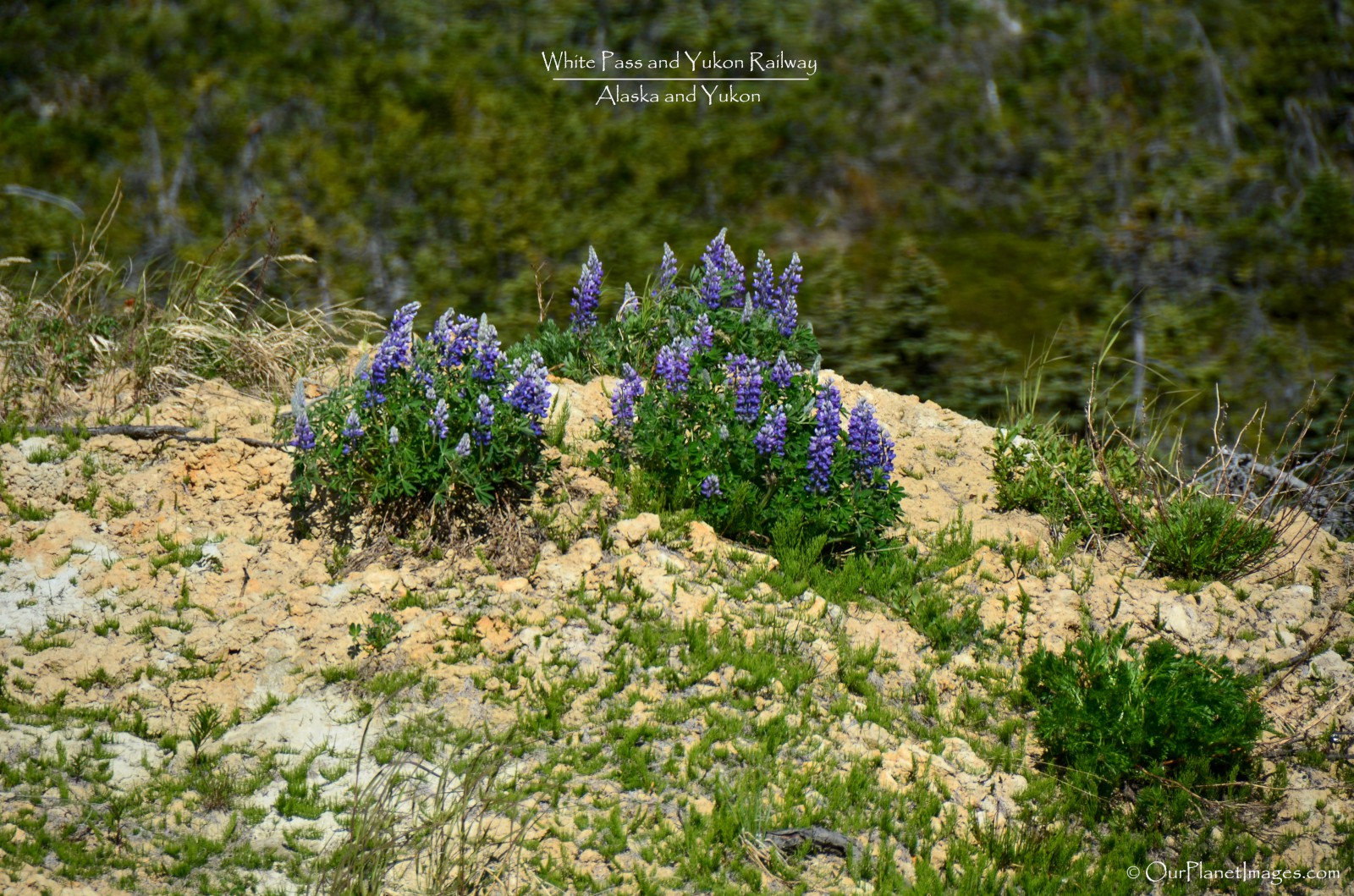 Any time I get a chance to be in nature I always keep an eye out for wildlife even if I am riding on a train. You never know what you might be able to see. If you are lucky you may even see a bear!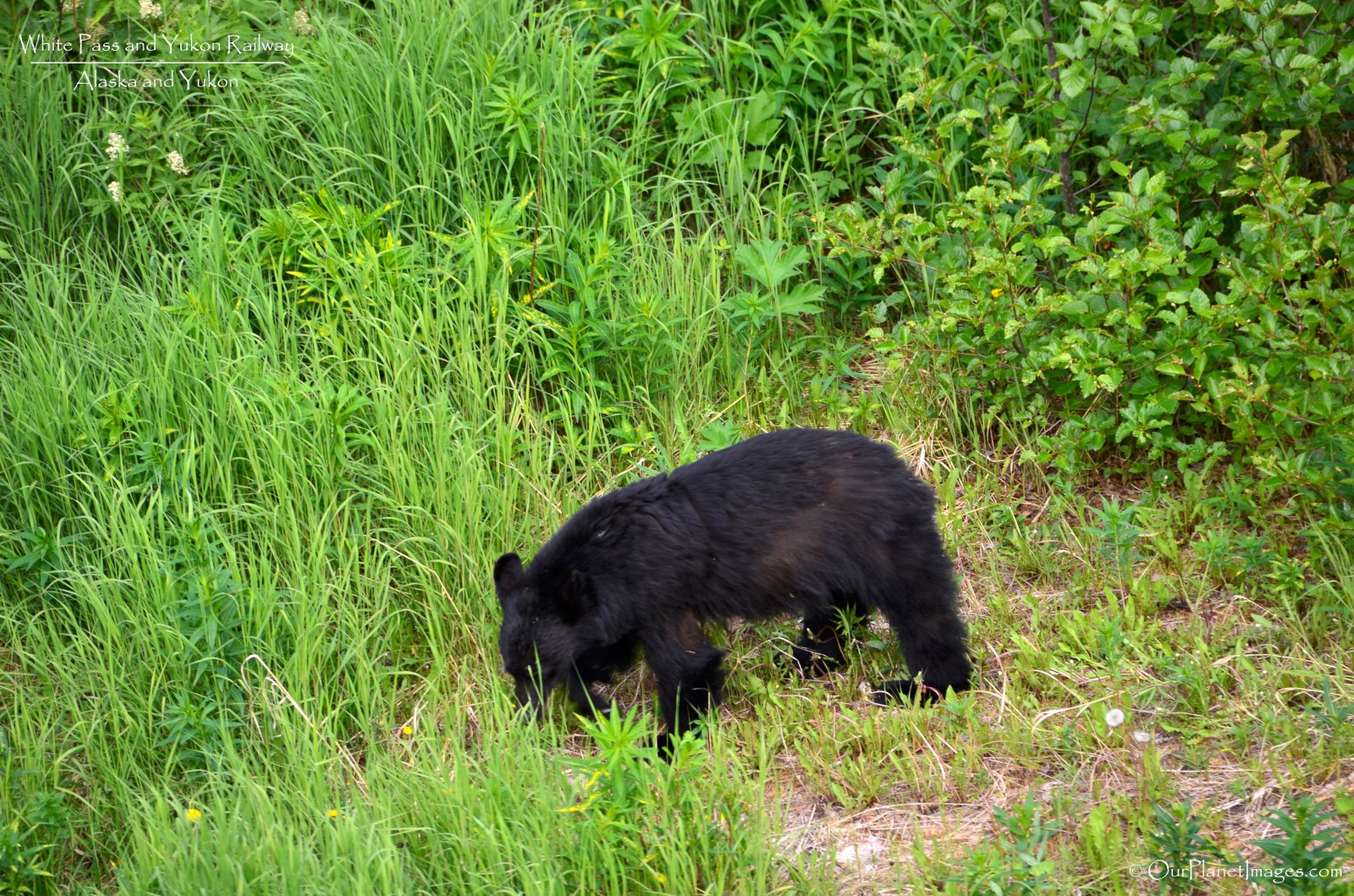 I enjoy using trains and buses as transportation when I travel. It is a great way to see more of a state or country when traveling between destinations. I think it lets me get a better understanding of the places that I visit than I do when I fly to each destination.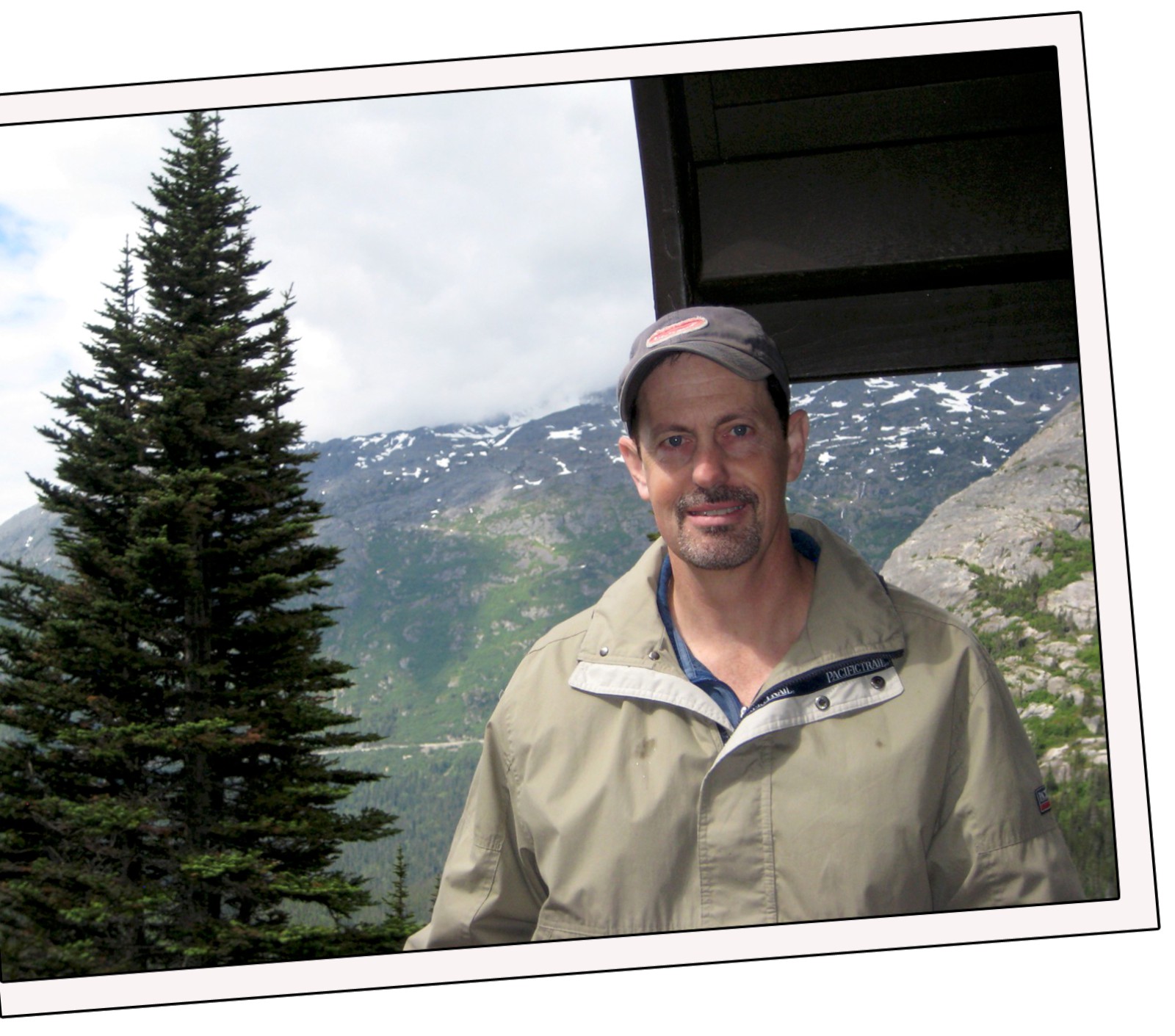 The White Pass and Yukon Route Railway is a nice relaxing ride that gave me the opportunity to see some spectacular scenery. The passenger cars are vintage but comfortable. It is easy to move between cars and there are terraces between the cars that allow you to stand and get some fresh air and really nice views.
The total trip lasts for 2.5 hours which is the perfect time. The scenery is beautiful but the passenger cars are not made for long distance travel. Any shorter trip would not allow you to see enough of this beautiful part of the world.
Traveling is not always about the destinations that we visit. Sometimes how we get there can be the best part of the trip!