The CN Tower is located in Toronto, Canada. It is 553.3 meters (1,815 ft.) tall which is the third tallest tower in the world and the tallest in North America. Its name "CN" originally referred to Canadian National, the railway company that built the tower in 1976.
The CN Tower is the defining building in the Toronto skyline dwarfing all of the other buildings making them look small in comparison.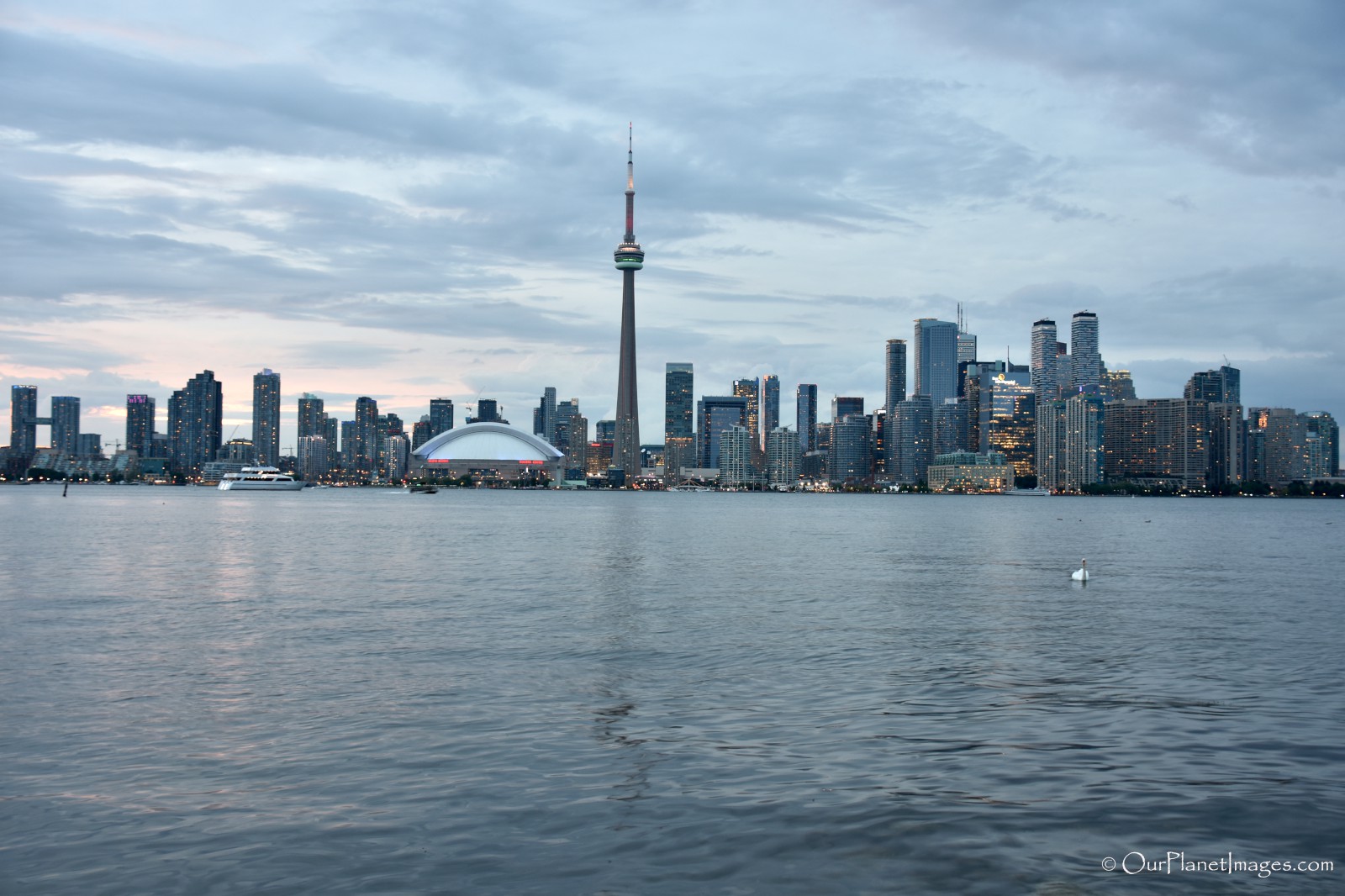 The view of CN Tower from a distance shows how big this tower is compared to the surrounding buildings but even inside the city center it is difficult to be in a position where this building can't be seen. The next three photos were taken from three different positions in the CBD. These photo spots are:
Bobbie Rosenfeld Park
Near the Rogers Center
China town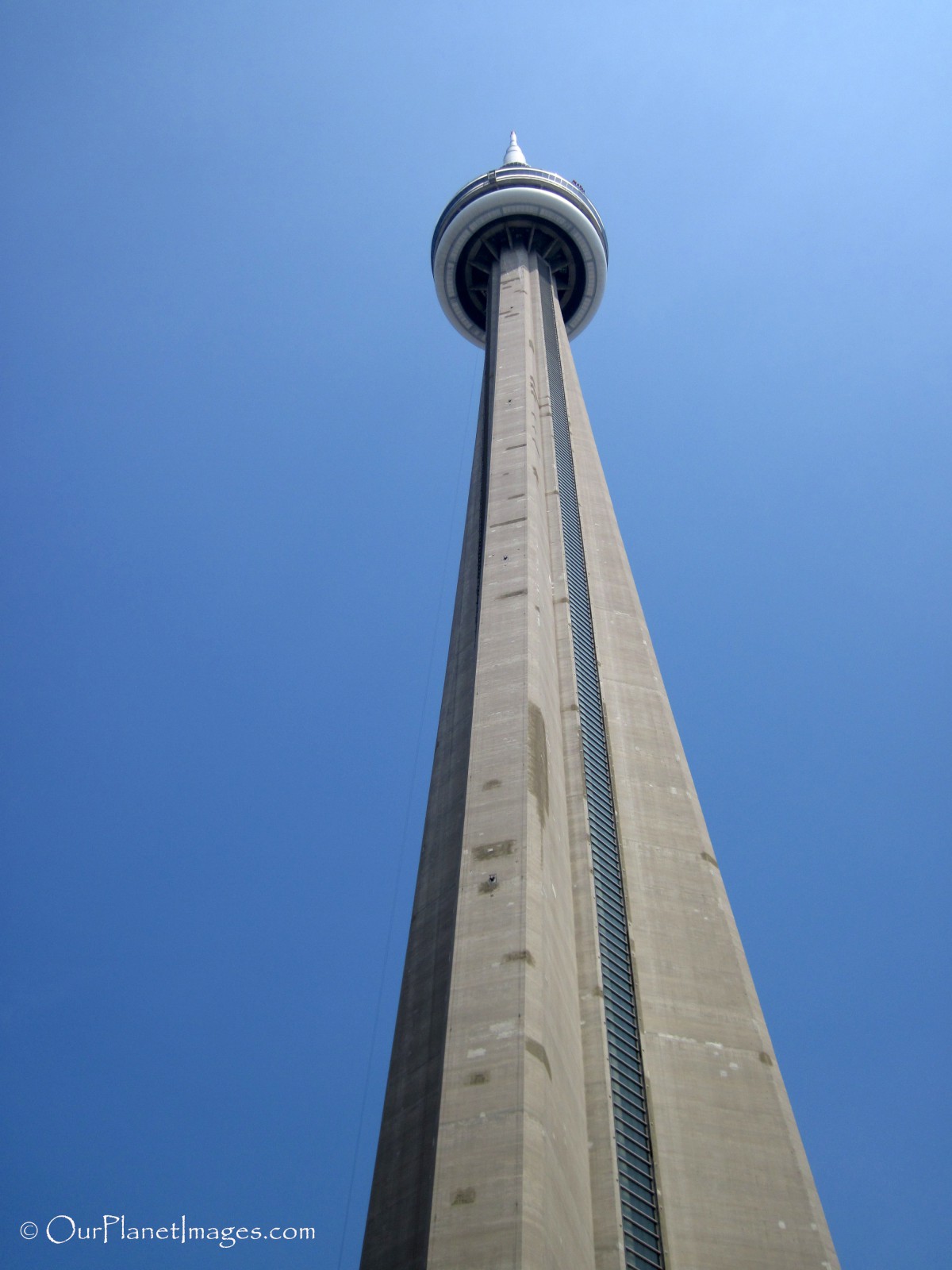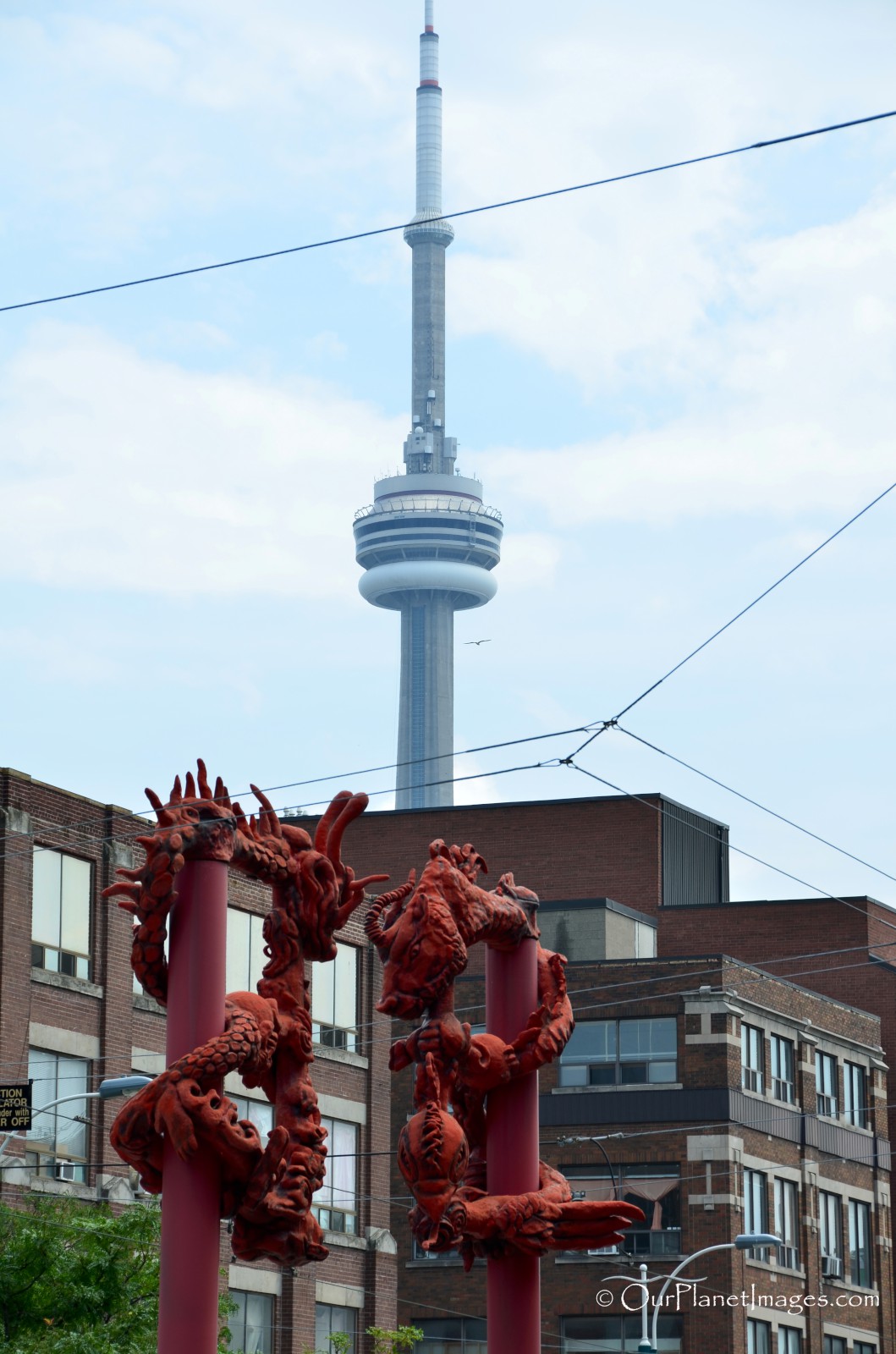 One of the best feature of any tower is the view from the lookout level. The lookout level of the CN Tower is 346m (1,136 Ft) high and gives a 360 degree view of Toronto and Lake Ontario with floor to ceiling window walls.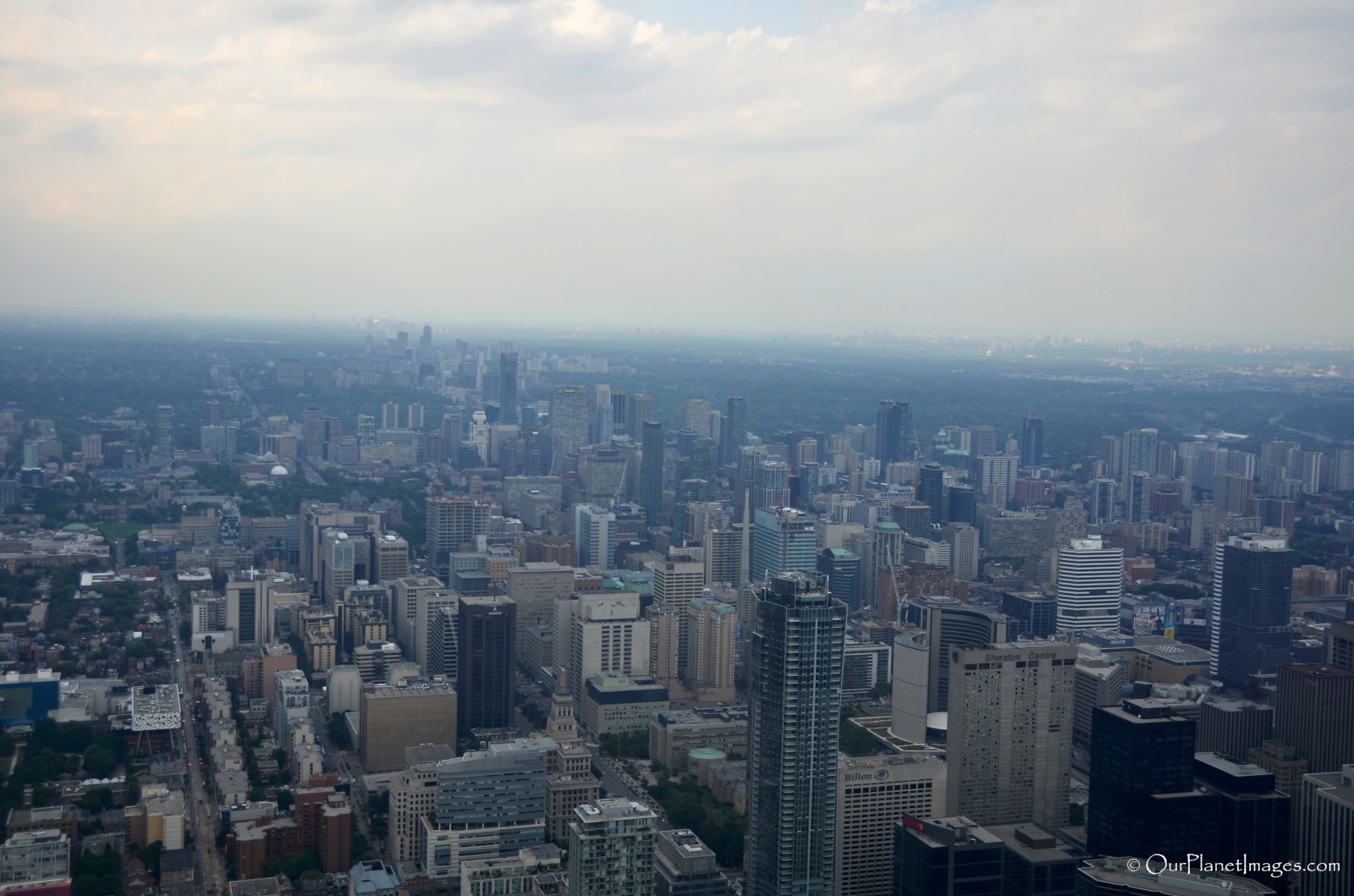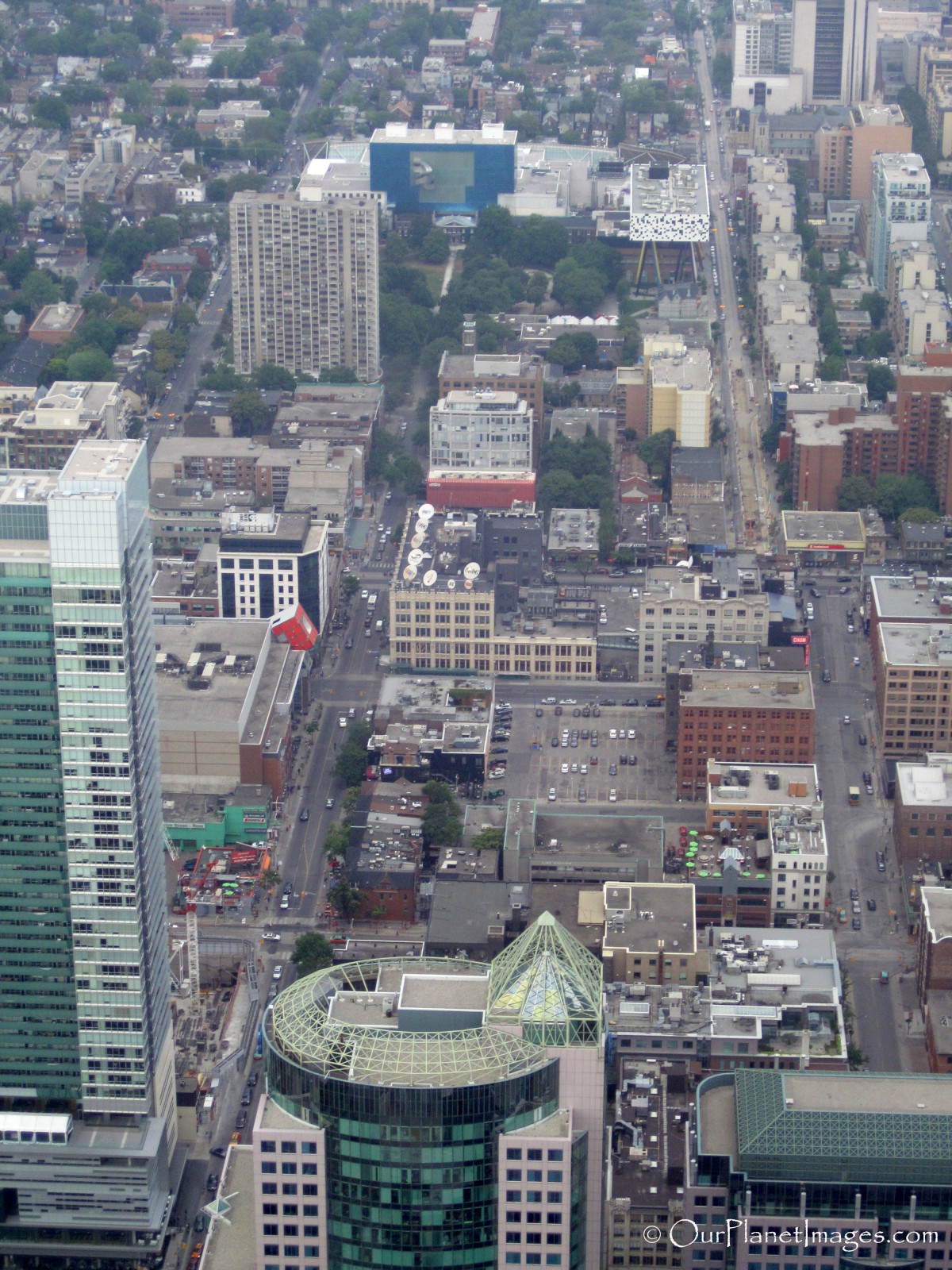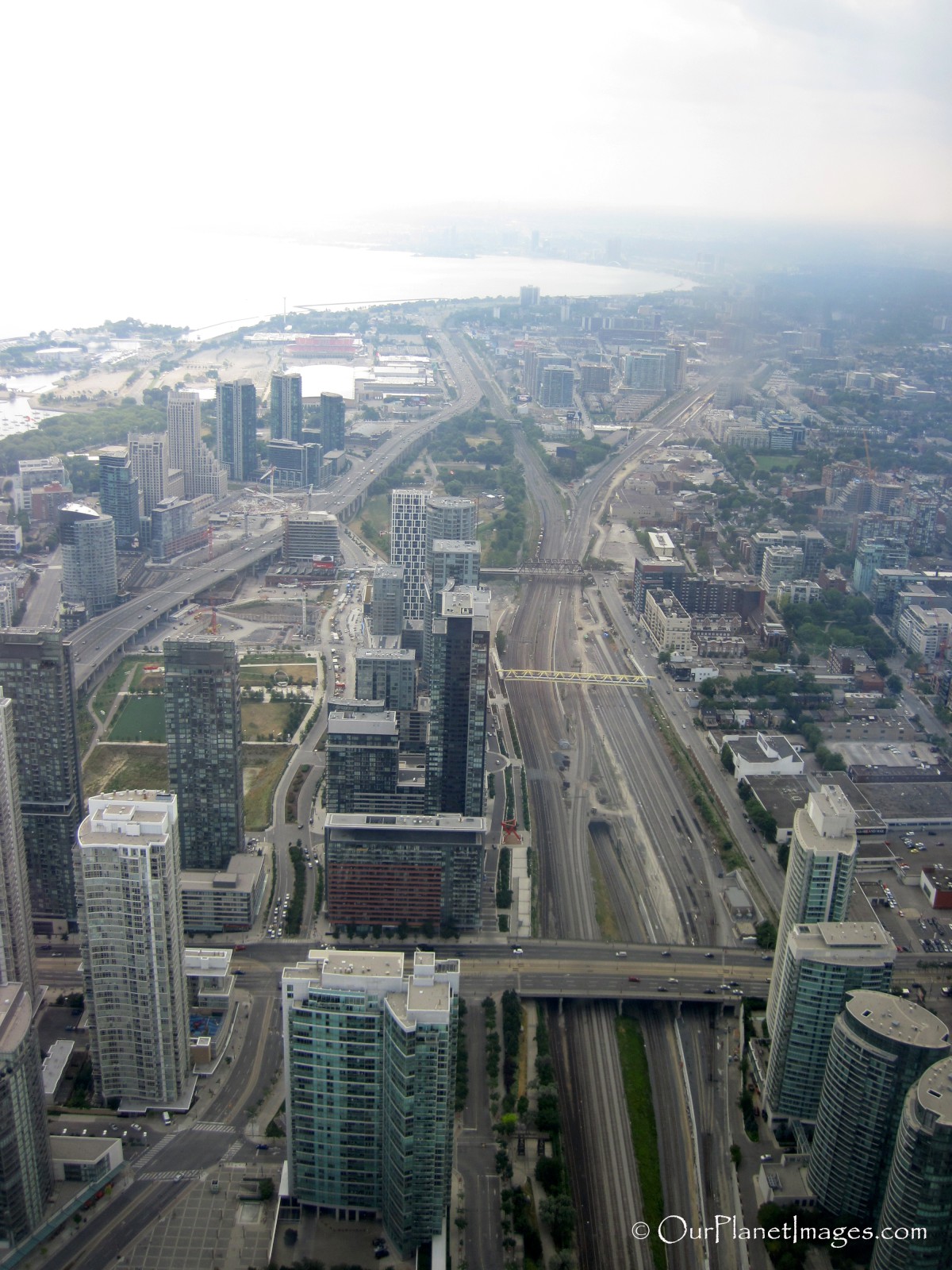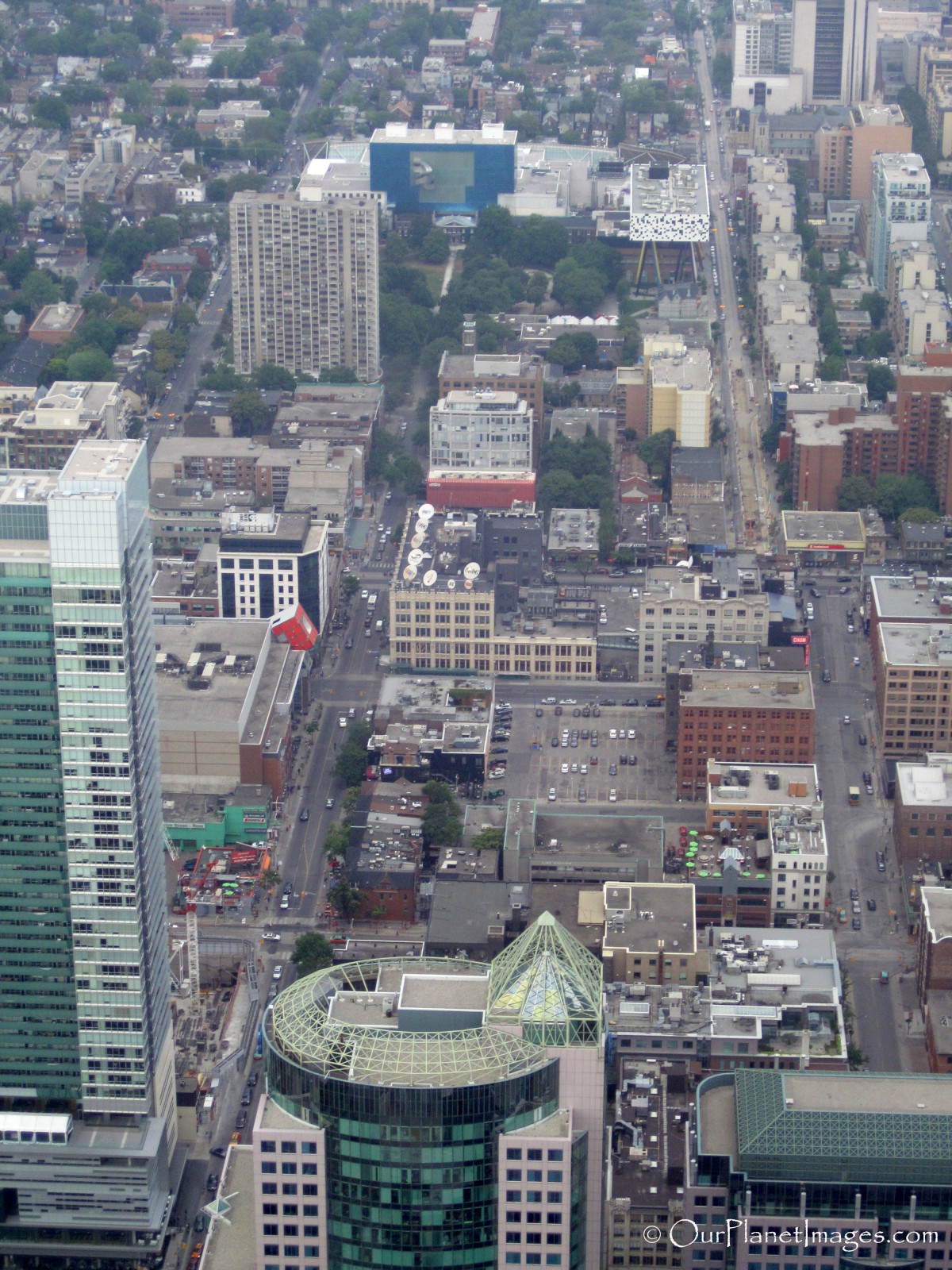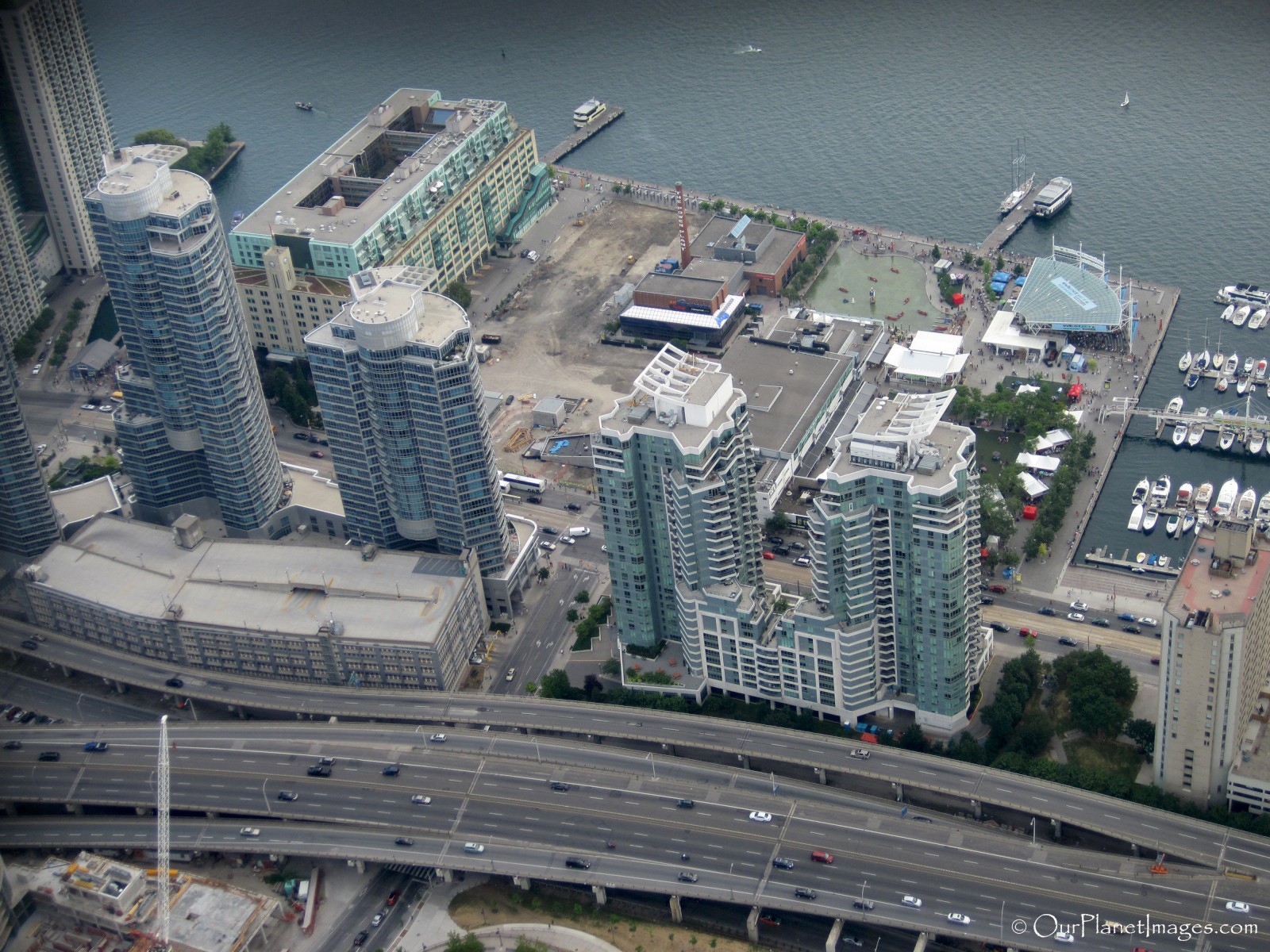 In 1994 the world's first glass floor was added allowing for a 342m (1,122 ft.) view straight down. The glass is 2.5" thick and is designed for having fun on it. People are allowed to walk on it, crawl on it, sit on it and even jump on it. It won' break! In Canadian terms, they say that it can withstand the weight of 35 moose.
Knowing that something is safe doesn't take away the feeling of walking on a clear surface and looking straight down for over 1000 feet.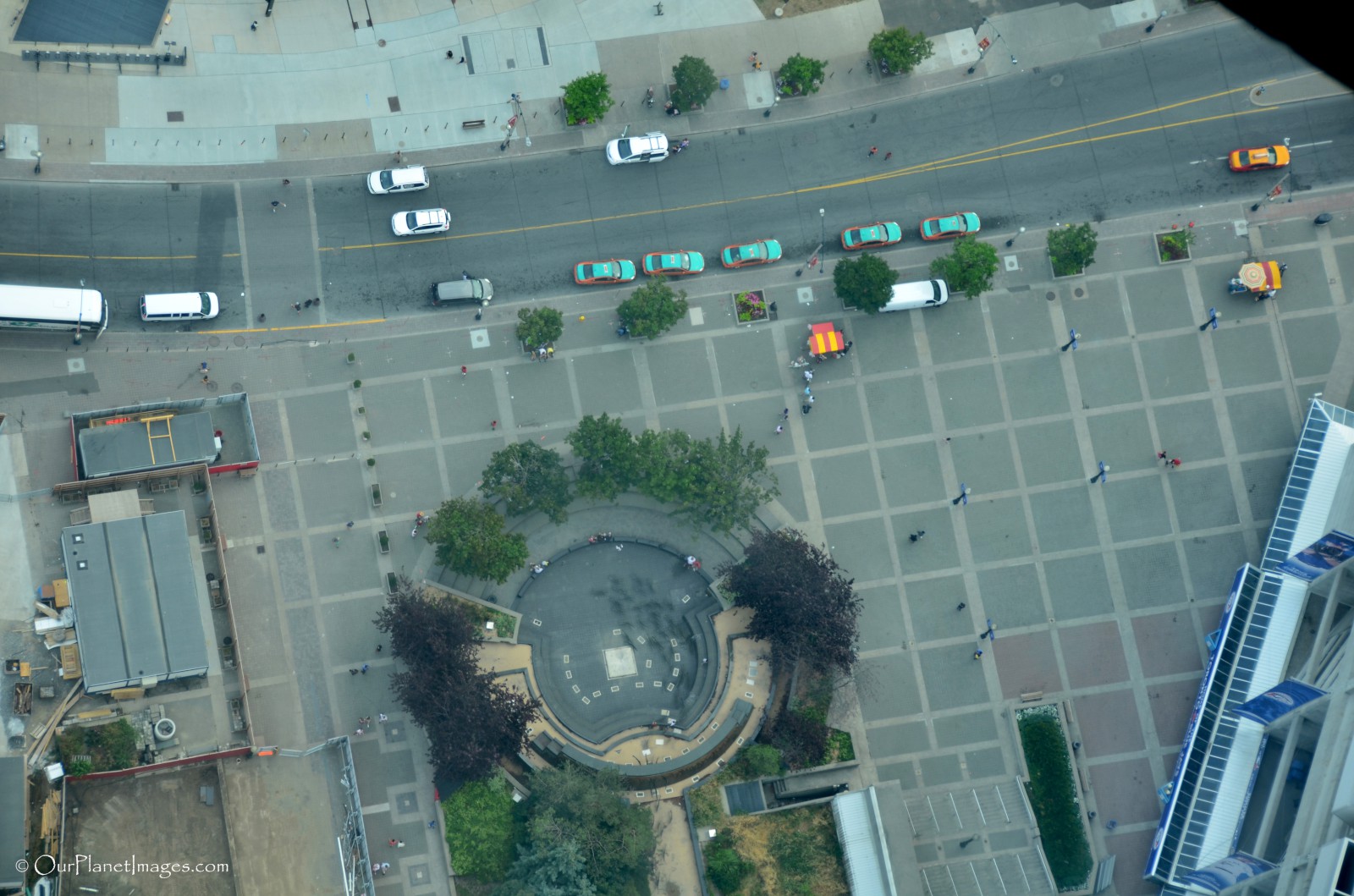 If you like to live life on the edge then the CN Tower might be the place for you. Literally, The CN Tower's EdgeWalk is the world's highest full circle hands-free walk at a height of 356m (1168 ft.) above the ground. If you really feel brave, try leaning over the edge!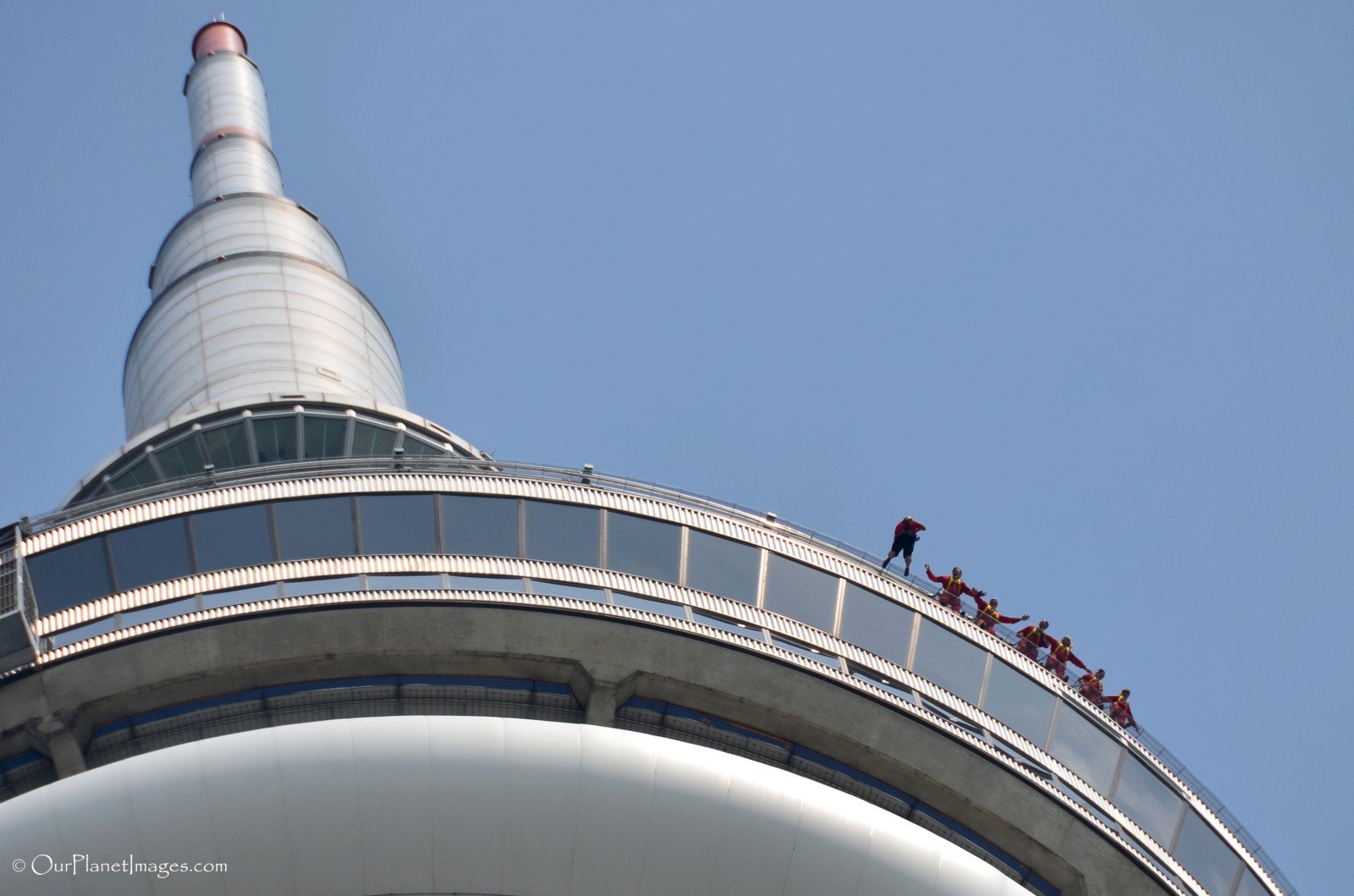 For me, I like the view from a distance at night. After dark, the tower changes colors in sections. The lookout level, four section above the lookout level and two sections below the lookout level randomly change colors. The tower changing colors can be seen in the next three photos.