Sungnyemun Gate (also known as Namdaemun Gate) is located in central Seoul and is designated as the National Treasure of South Korea in 1962. The name Namdaemun means Gate of Exalted Ceremonies.
Sungnyemun Gate is one of the four Great Gates of Seoul, the Heunginjimun Gate is the only other surviving gate. Construction on the gate started in 1395 and was completed in 1398.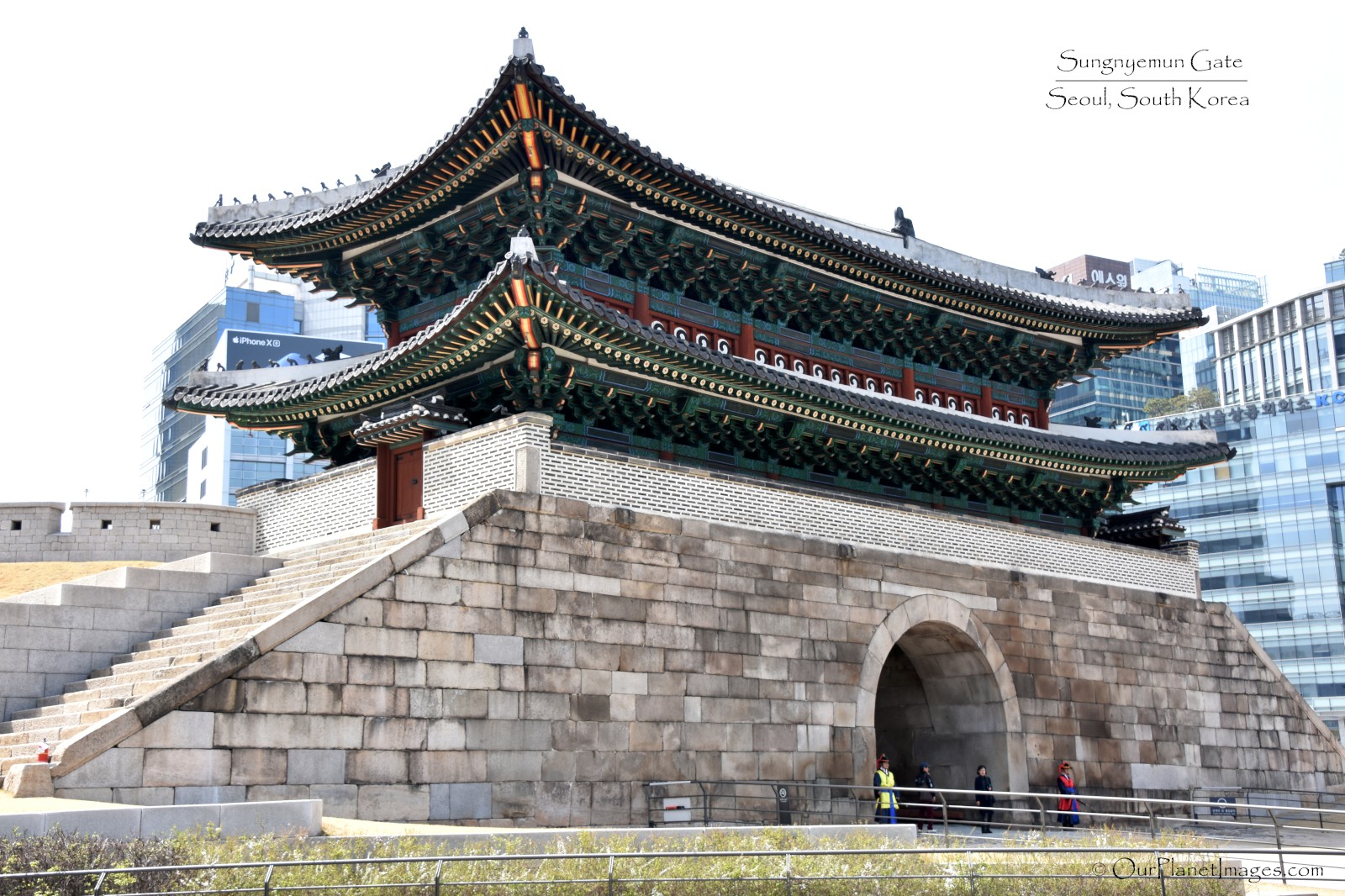 In 1907 the surrounding walls were torn down to help with the expansion and modernization of Seoul and to help with the traffic problems caused by the wall. A small portion of the wall still stands on each side of the gate which is seen in the photo below.
The gate is the largest city gate with a two story wooden structure on top of the arched entrance into the city. The gate is Seoul's oldest wooden structure and has impressive details that can be seen in the following photos.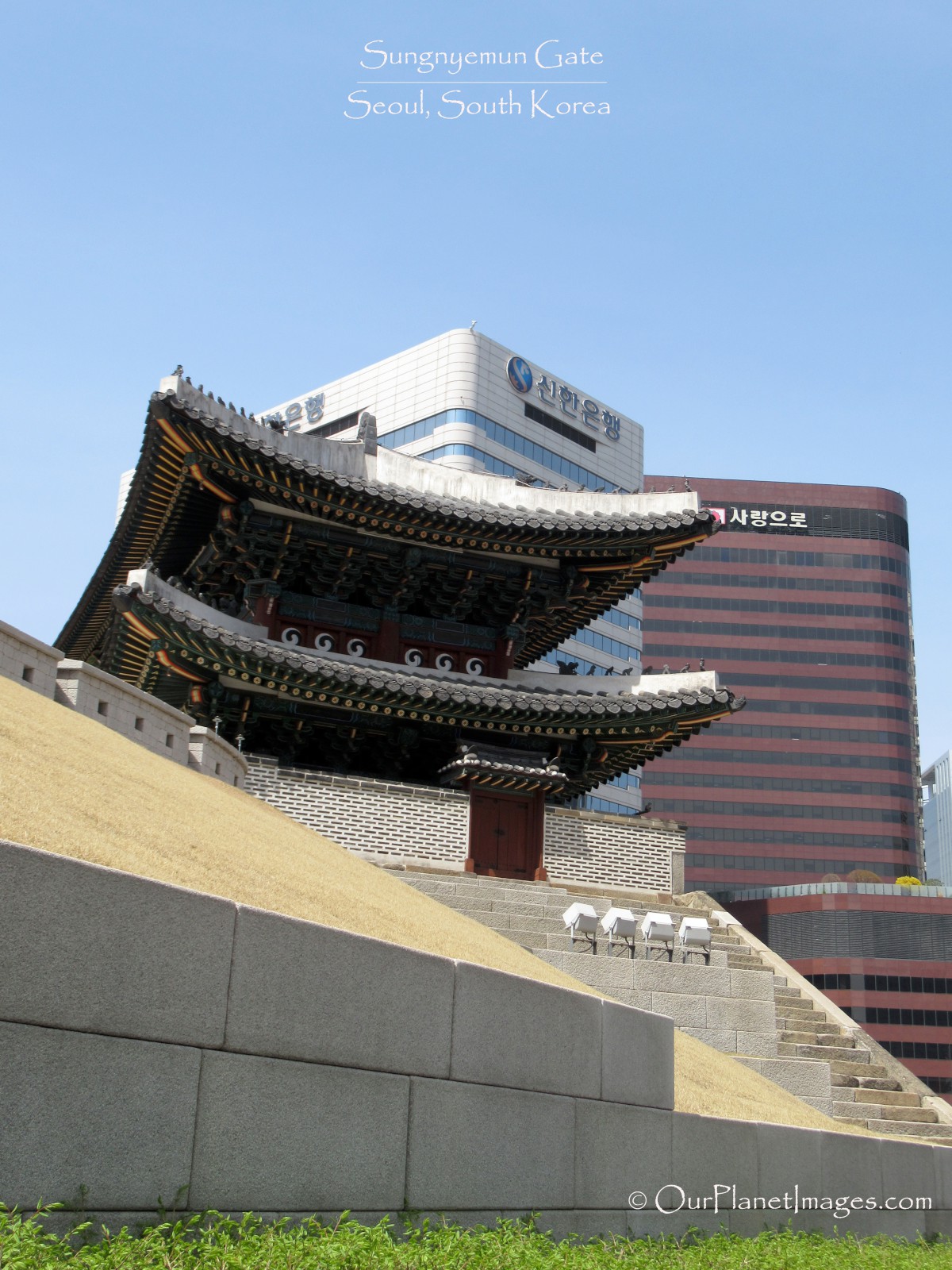 The gate was used to greet important foreign visitors, allow people into and out of the city and to protect the city from invaders. At night the gate is lit and makes a beautiful monument for the city.