I always enjoy seeing hummingbirds! They are amazing to watch as they are hovering over a flower when they are eating the flower's nectar.
The White-Chested Emerald Hummingbird is a pretty humming bird. The emerald color on its back is bright when it is in the sunlight and the white on its chest makes for a nice contrast when they are darting from flower to flower.
There is not a lot of information known about these hummingbirds. They are commonly seen in Trinidad but are not as easily seen in South America.
I really like the details of the tiny feathers on the chest and head in the next few pictures. The following two photos were taken when there was a light rain and the raindrop streak can be seen in the background.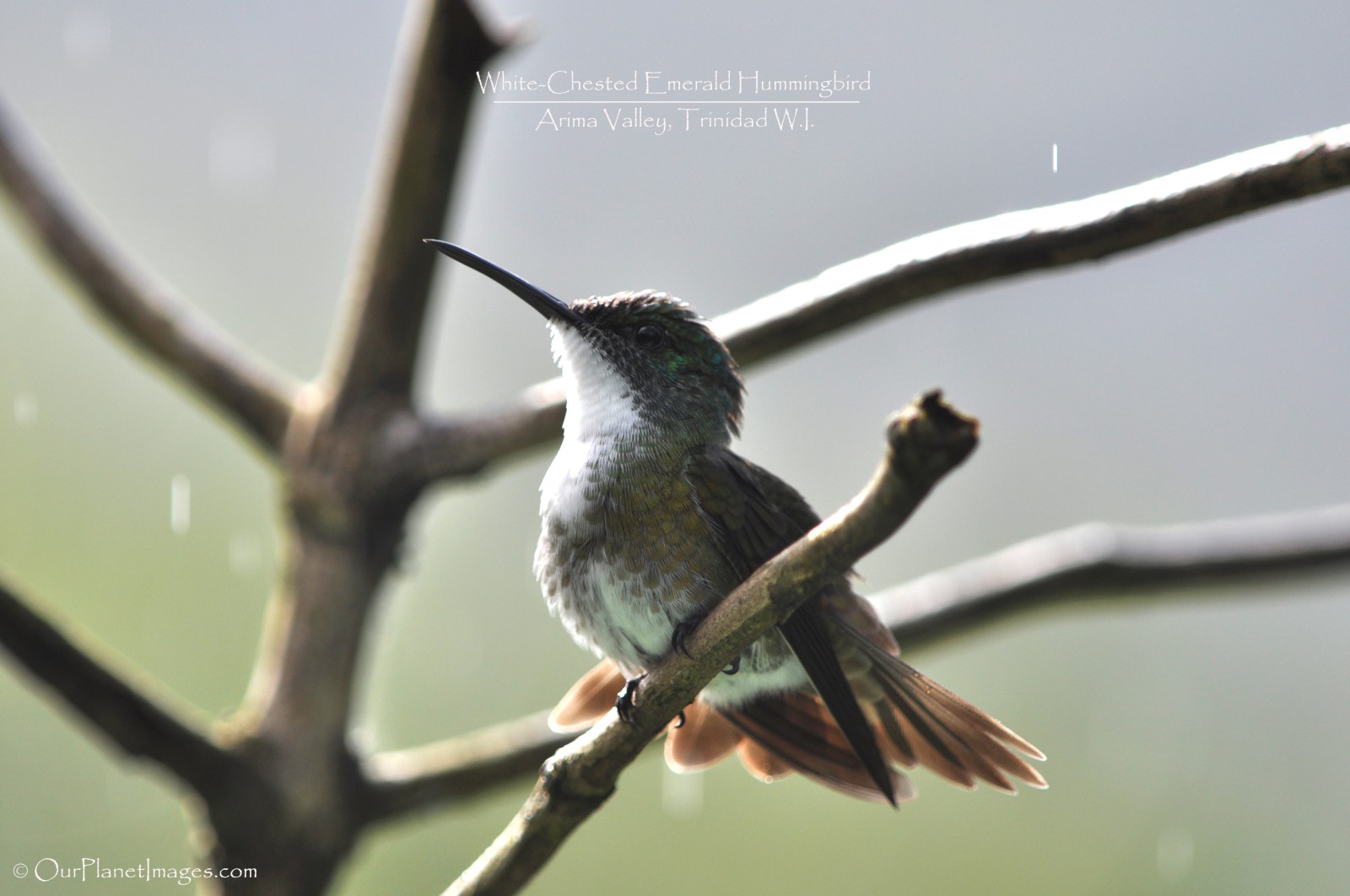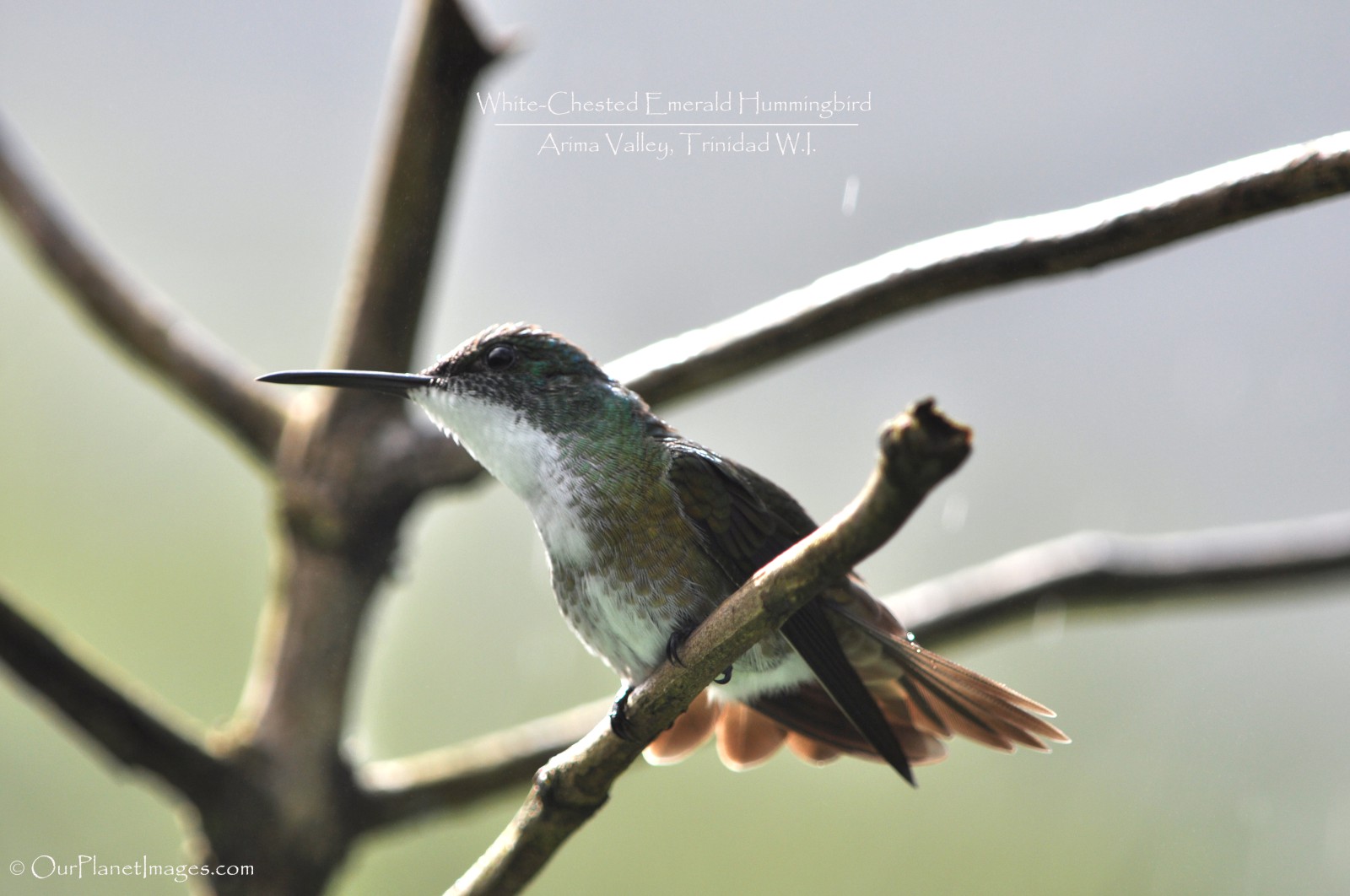 The two pictures below reveal how colorful this hummingbird is when it is in the sunlight.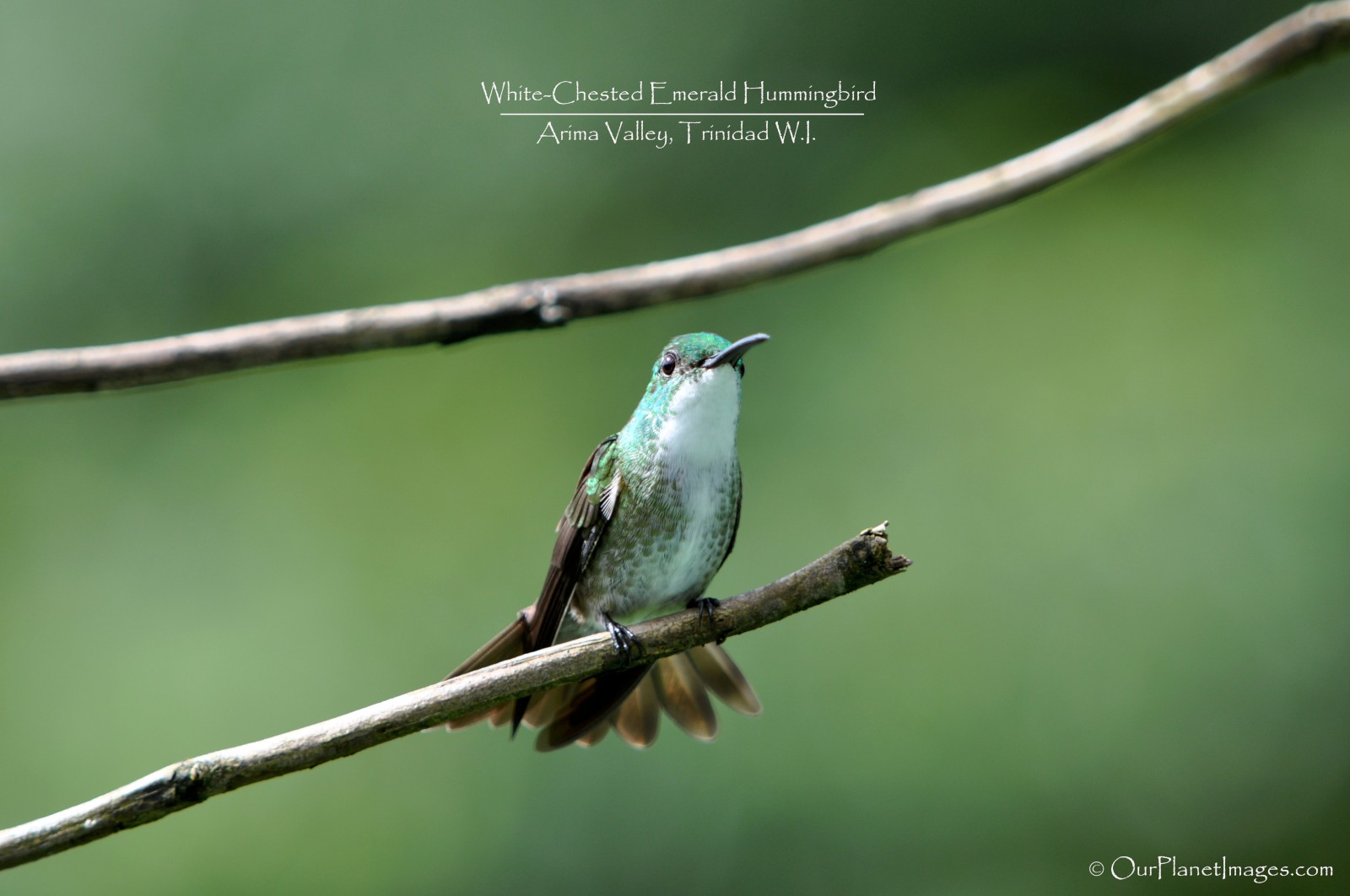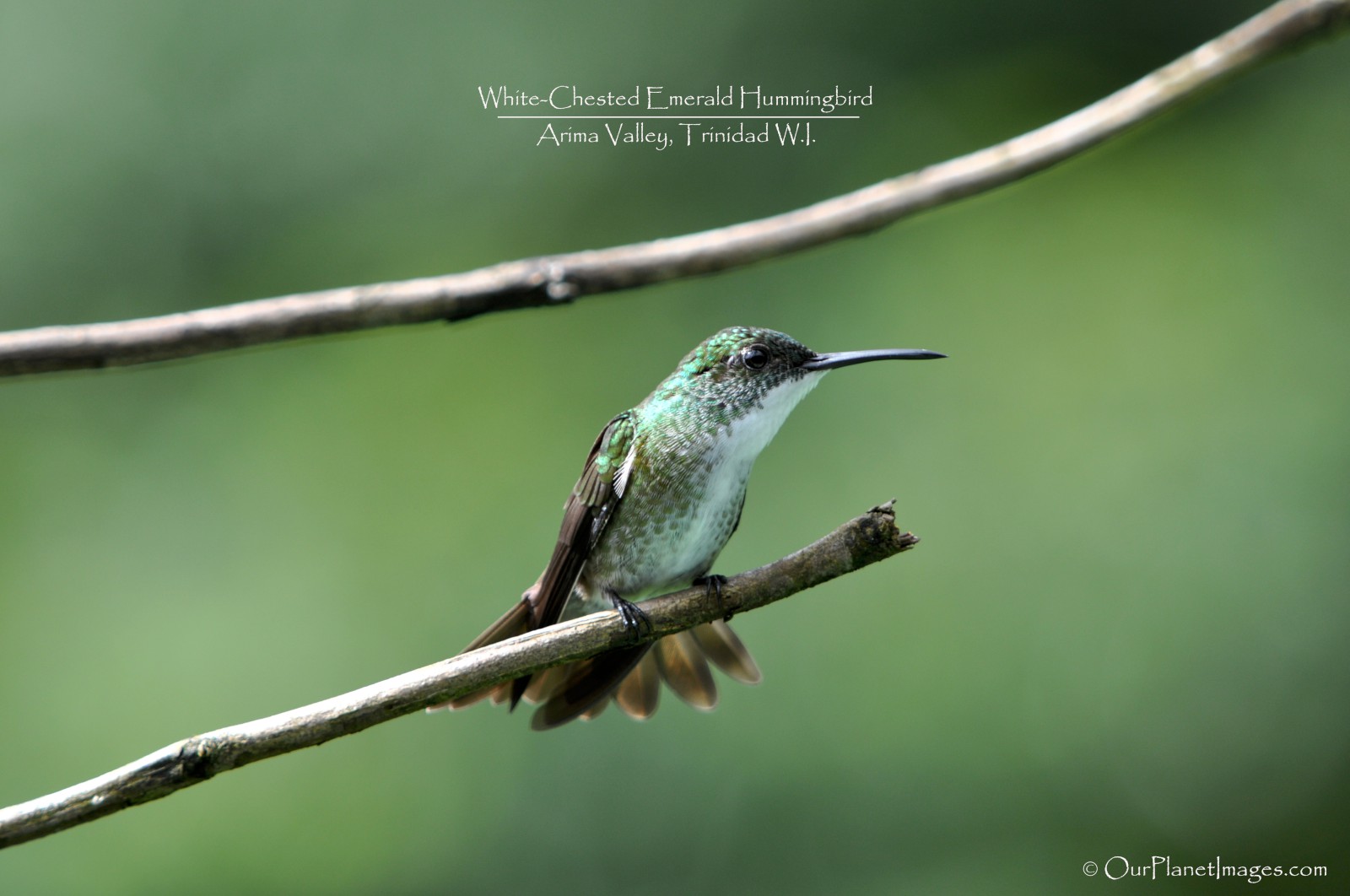 I like the photo above because it shows a nice view of the beak and how it is perfectly made for going deep into a flower to get the nectar out of the flower.
About this Bird
Family: Hummingbird
Size: about 4 to 6 grams. approximately 9 to 10 cm
Location: Lives in the rainforest in northeastern part of South America and in Trinidad.
Diet: They eat mostly nectar from flowers of large trees.