The Crested Oropendola also known as the Corn Bird is a larger size bird that is about the size of a black bird which we commonly see in the city. The reason that I compared them to the black bird is because they are from the same family as our black bird. Corn Birds can be seen alone or in small groups but they live in small colonies of 15 to 30 with a dominate male.
One of the features that I like the most about these birds is the bright blue eyes which are shown in the next set of photos. Their eyes really stand out against their black body and their eyes have a dramatic effect alongside the yellow of their tail feathers and beak.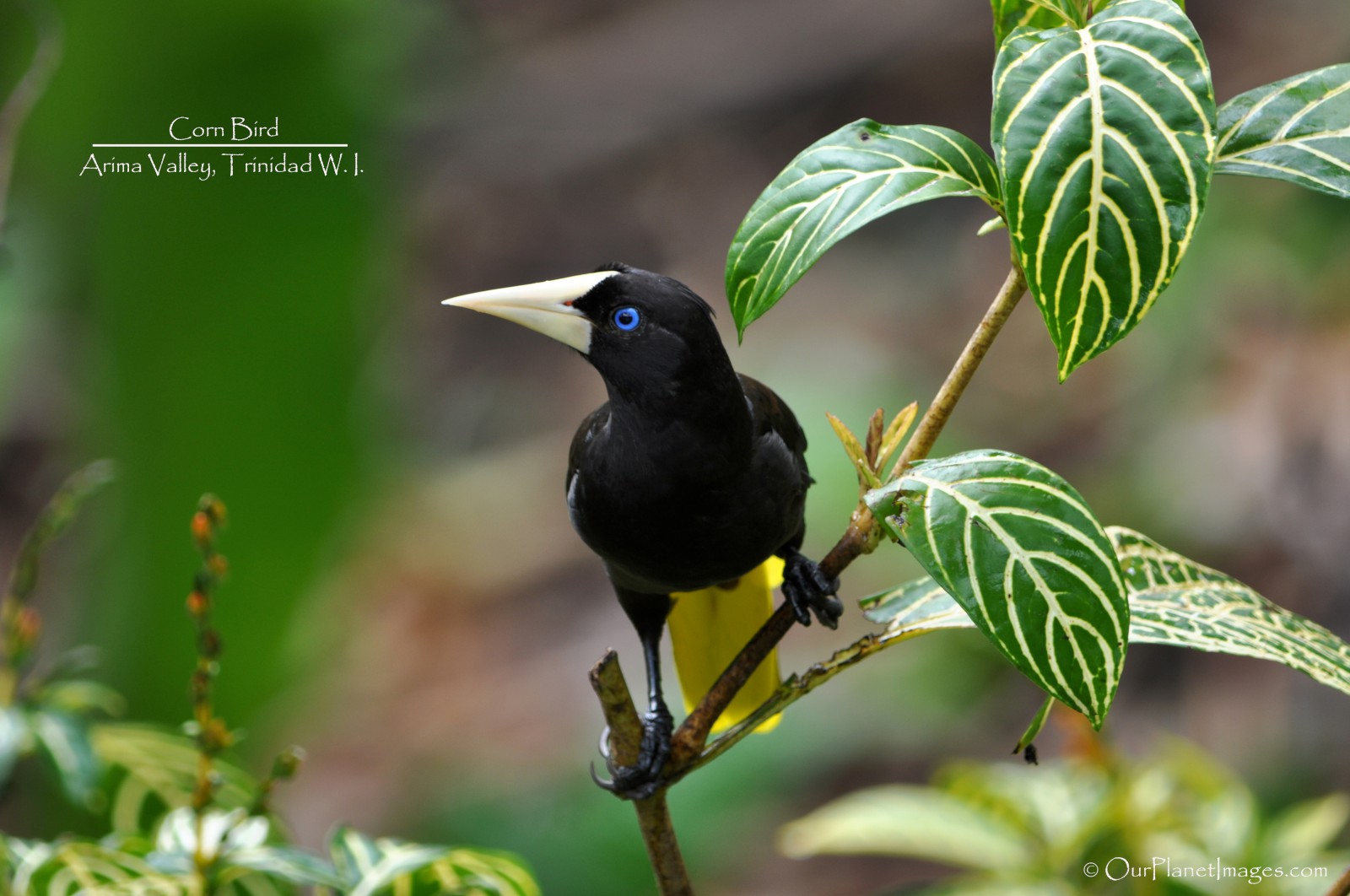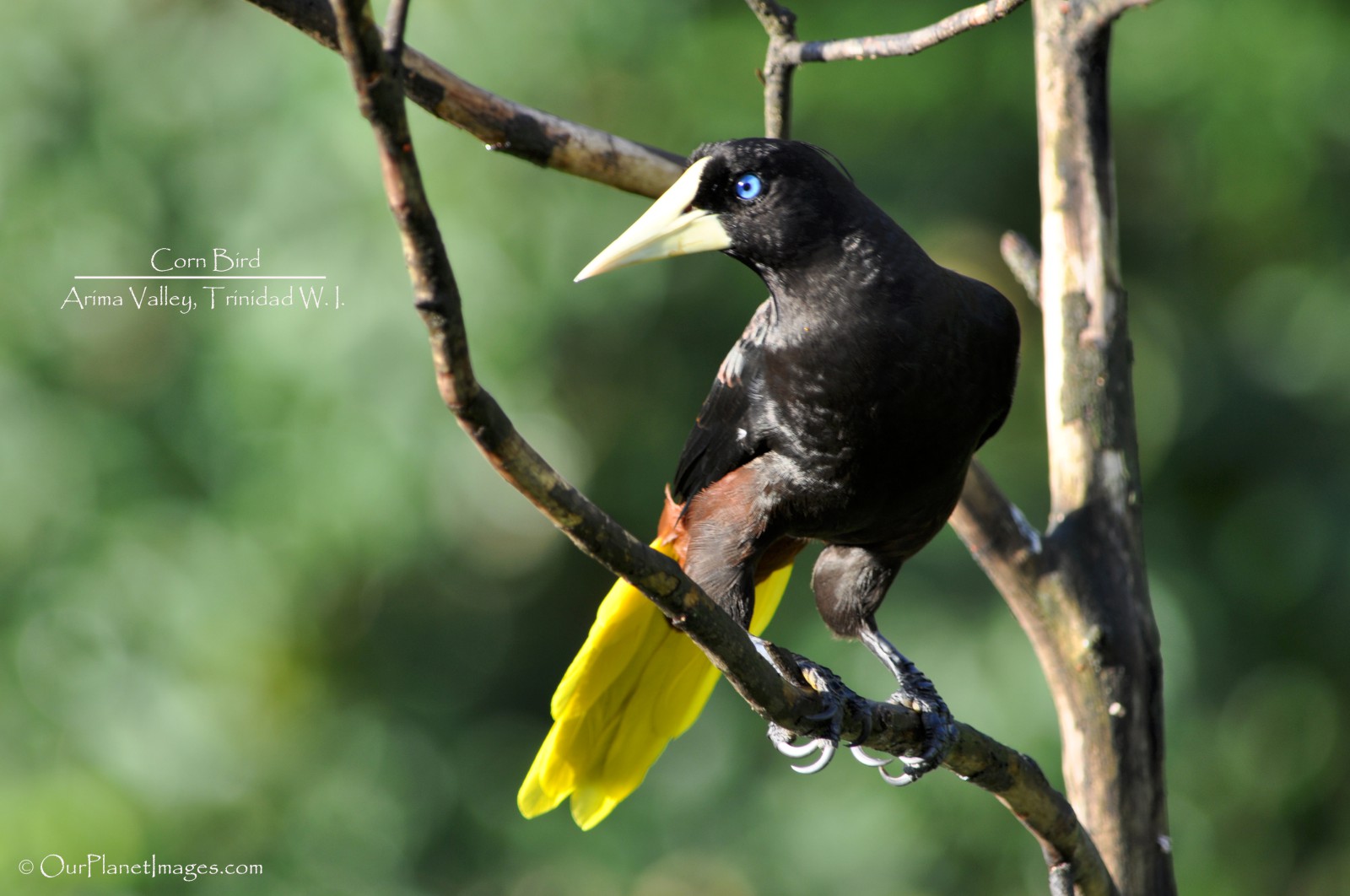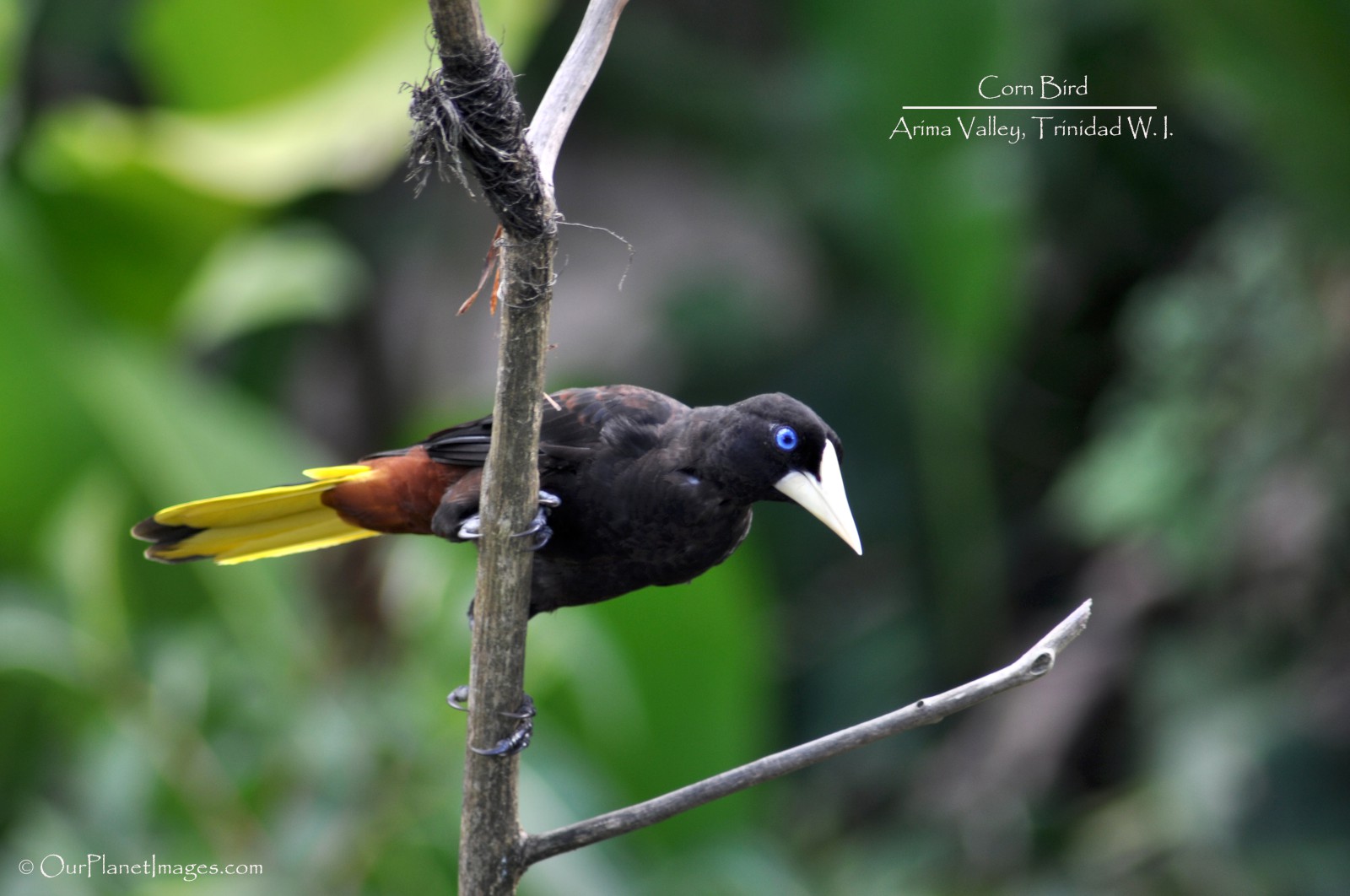 The following picture is one of my favorites because I took this photo while it was raining. The raindrops almost look like snowflakes and the photo has a winter feel because the Corn Bird is in a dead tree.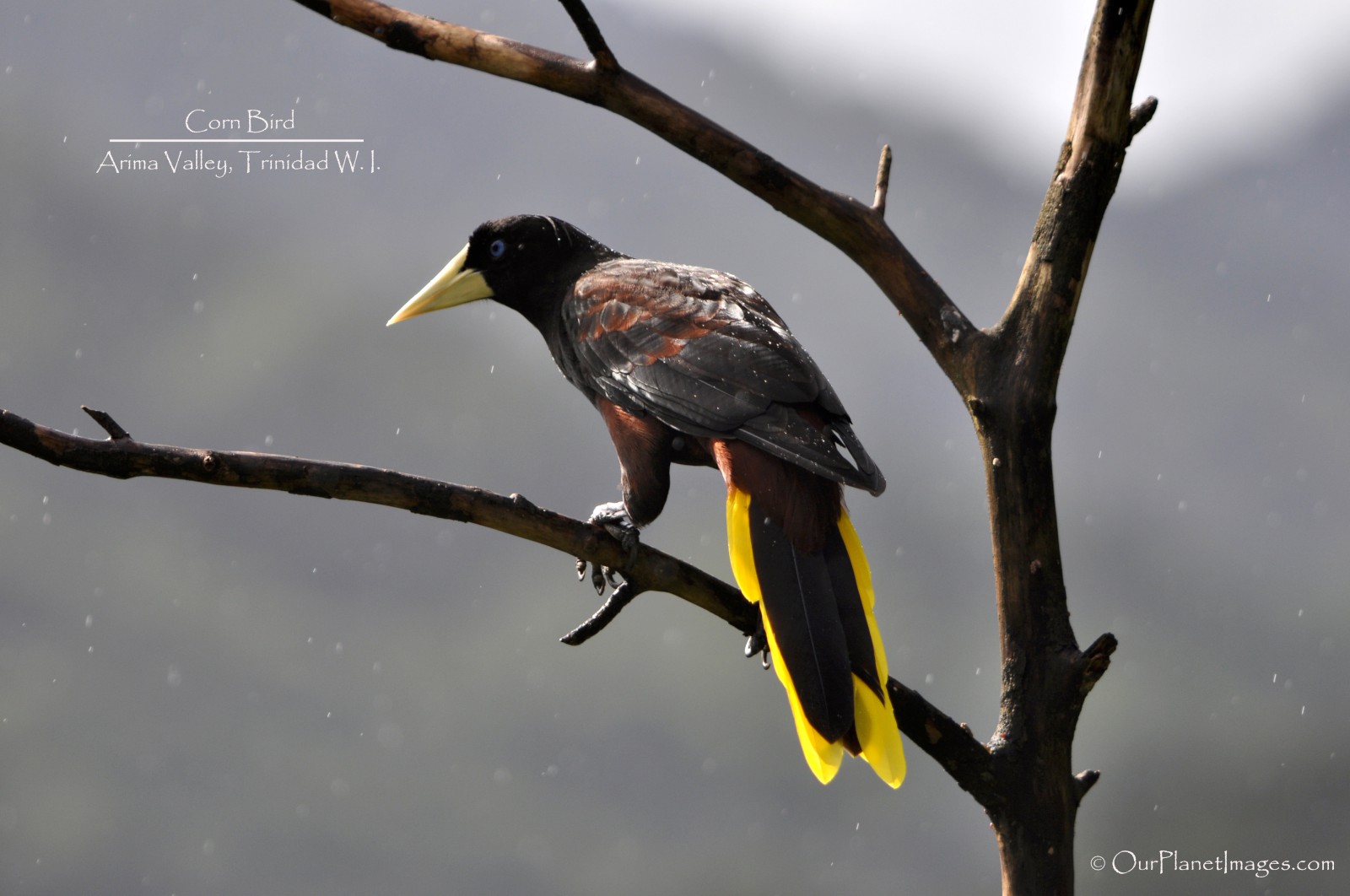 One of the most unique things about these birds are their nests. Their nests hang suspended from tree limbs and sway in the wind. The photo below is one of the Corn Bird nests that I saw in Trinidad but I also saw these nests in Panama.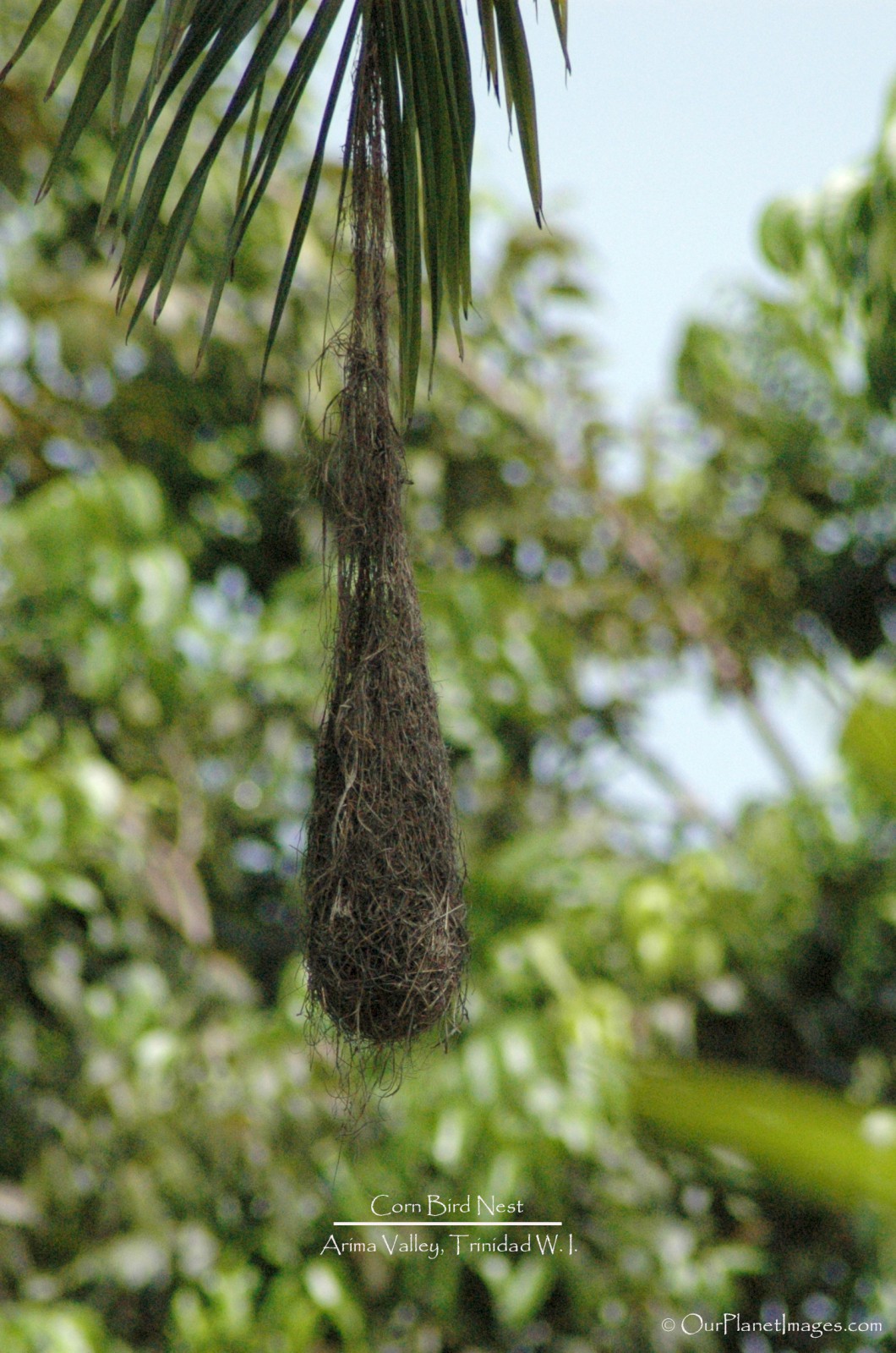 About this Bird
Family: Blackbird
Location: Forest edges and clearings of lowland South America east of the Andes from Panama to Northern Argentina and Trinidad.
Size: 17 inches and weighs less than 10 ounces.
Diet: Fruit, Insects and nectar