Sometimes I will see a building that is iconic in its architecture. The Port of Spain Performing Arts Center is one of those buildings. My first thought when I saw this building is that it is a futuristic version of the Sydney Opera House. While the Sydney Opera House was designed to resemble a ship's sails, the Port of Spain Performing Arts Center was designed to resemble Trinidad and Tobago's national flower, the Chaconia (a wild forest flower also known as a "Wild Poinsettia" and the "Pride of Trinidad and Tobago").
The Performing Arts Center is located on the edge of the Queen's Park Savannah, Port of Spain's largest park and the center of recreation for the city.
This is a truly beautiful building, in the evening you can look down on it from a distance and it shines out like an alien space ship that just draws you to it. You just can't resist the allure of this building. You must get closer and check it out.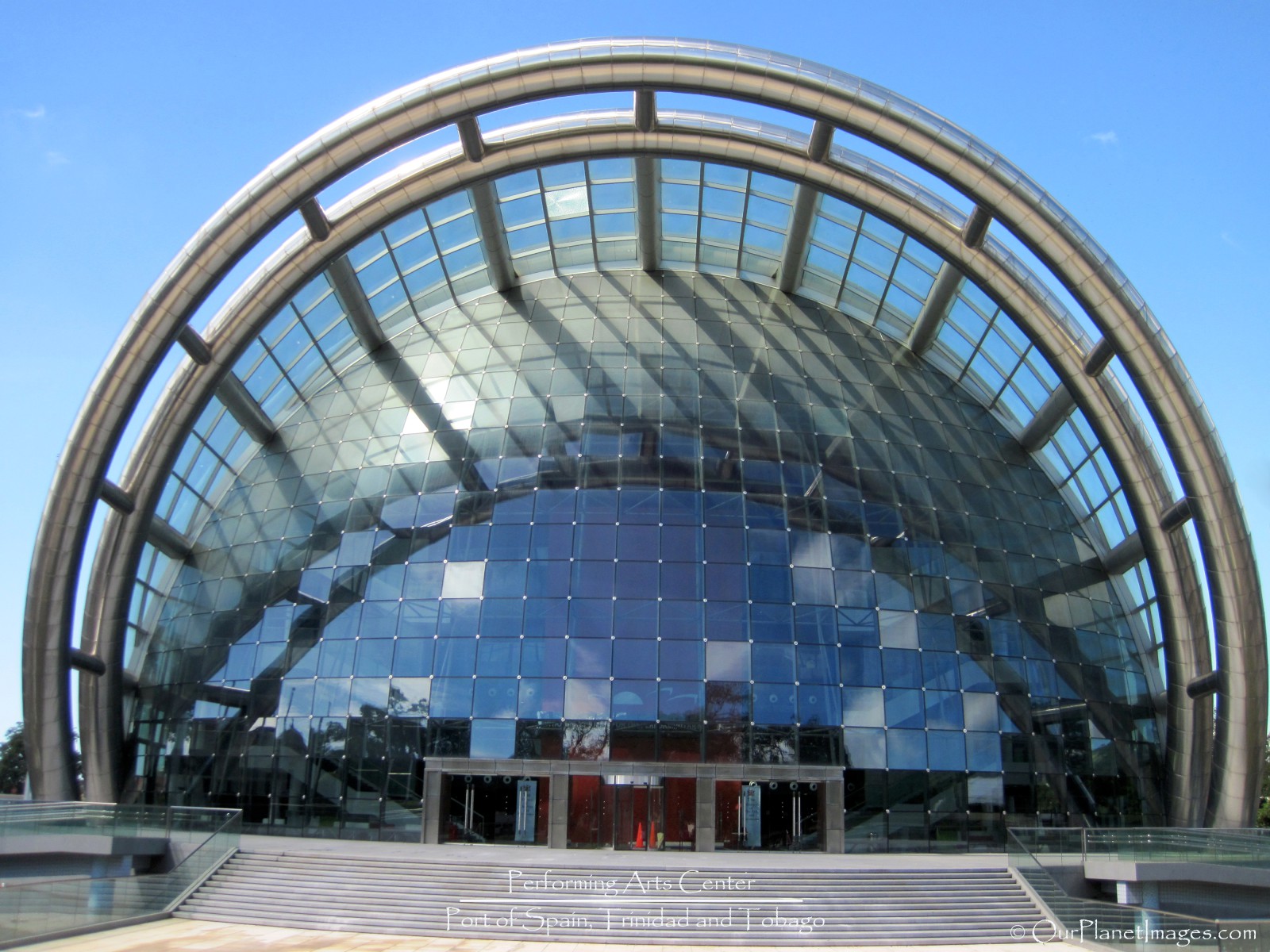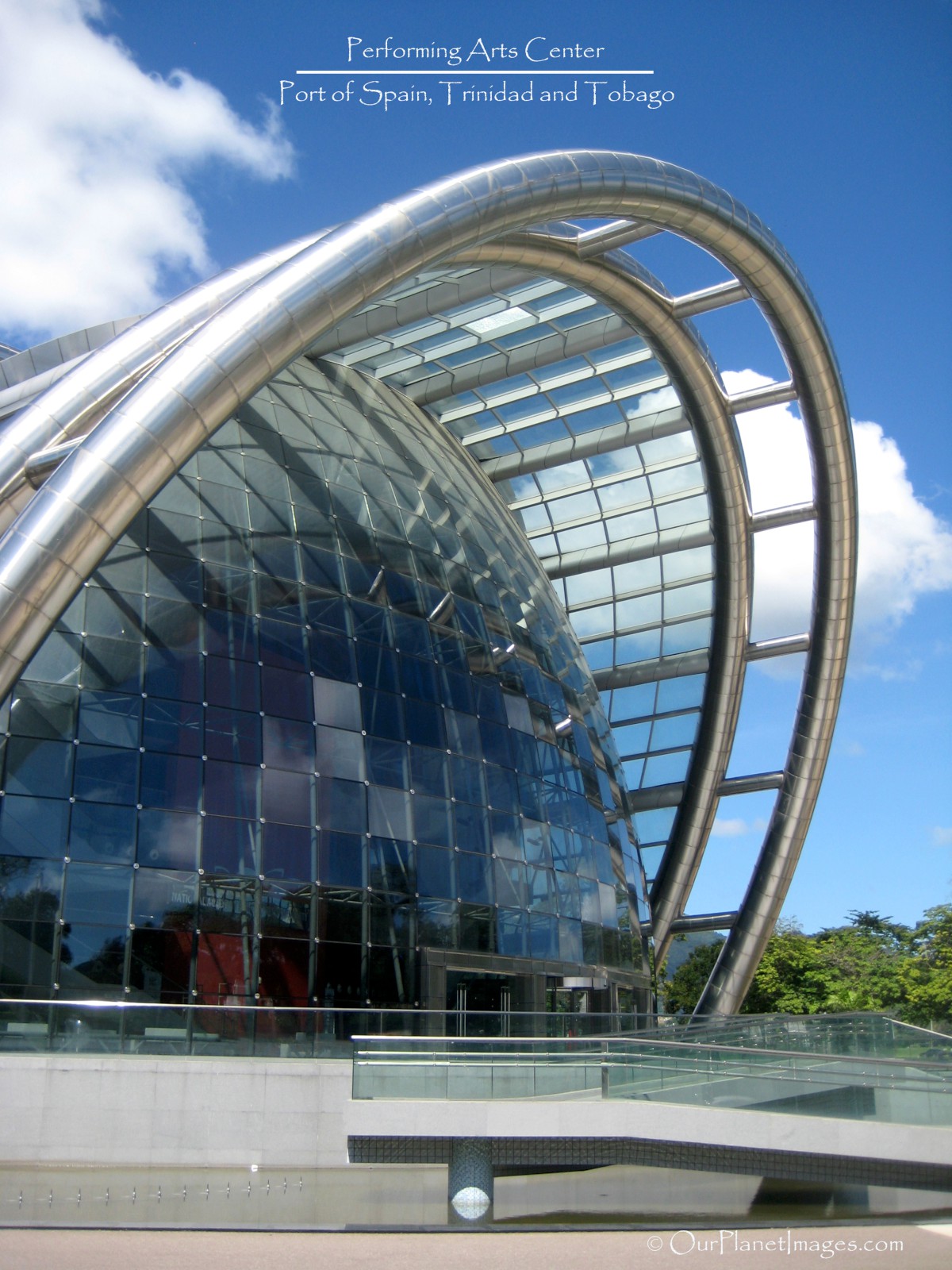 During the day, you can walk around the building and admire the details of the building up close. The curved stainless steel arches are sleek and modern but the square windows inside the arches complement the frame of the steel arches. The view of the second picture makes me feel like the eye of an insect is looking at me.
By day or by night the Port of Spain Performing Art Center is a beautiful architectural achievement and it is a building like no other.