The Tenerife Auditorium is located in the city of Santa Cruz on the island of Tenerife in the Canary Islands of Spain. It opened in 2003 and is home to the Tenerife Symphony Orchestra. The building has two performing halls. A 1616 seat auditorium and a 422 seat chamber music hall.
The distinctive feature of the building is the 58 meter high curved arch that reaches across the entire building. The auditorium is located on the sea wall and many people think the arch looks like a crashing wave while others think it looks like a sliver of the moon. My first impression was that it looked like a ram's horn.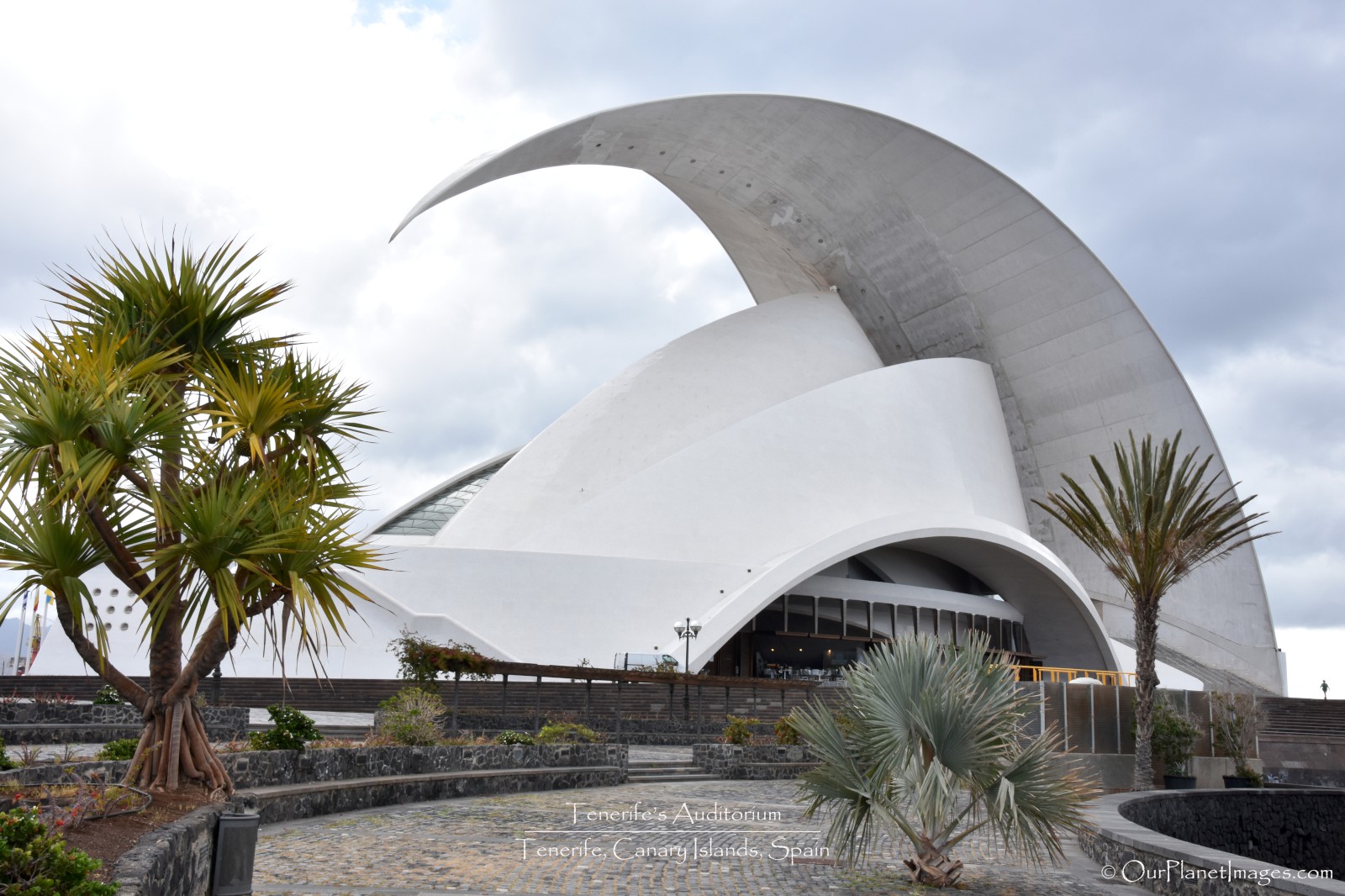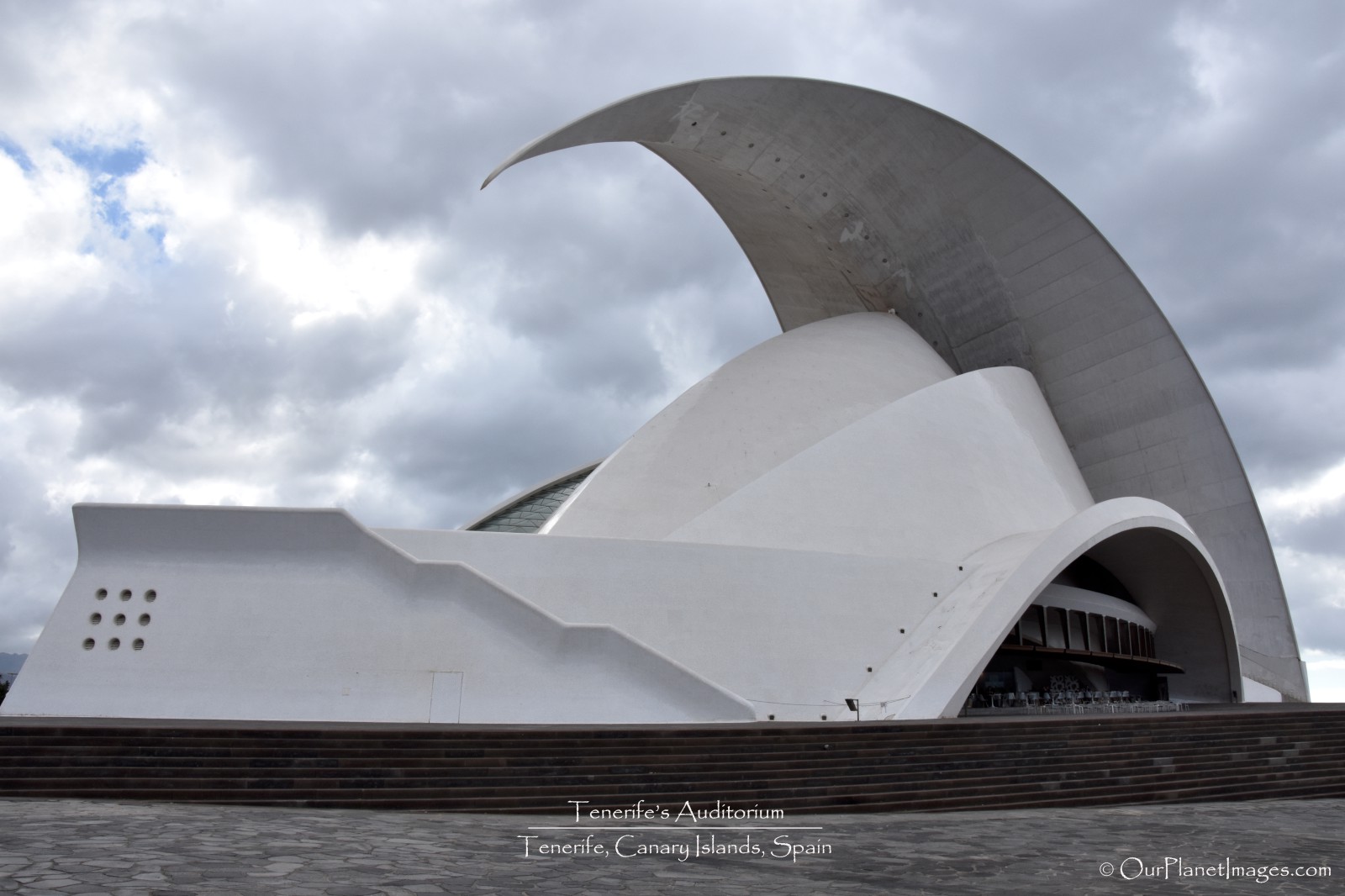 On each side of the building are seating terraces. One provides a city view of modern city of Santa Cruz and the other provides a sea view of the Atlantic Ocean. The Atlantic Ocean terrace shown below is where many people come to enjoy having a snack or cup of coffee and enjoy the view.
From a distance the building looks like it is painted white but a close up look reveals that it is actually made from thousands of pieces of broken white tiles. Seeing this broken tile architecture instantly reminded me of style that Gaudi used on Park Guell and Casa Batllo in Barcelona.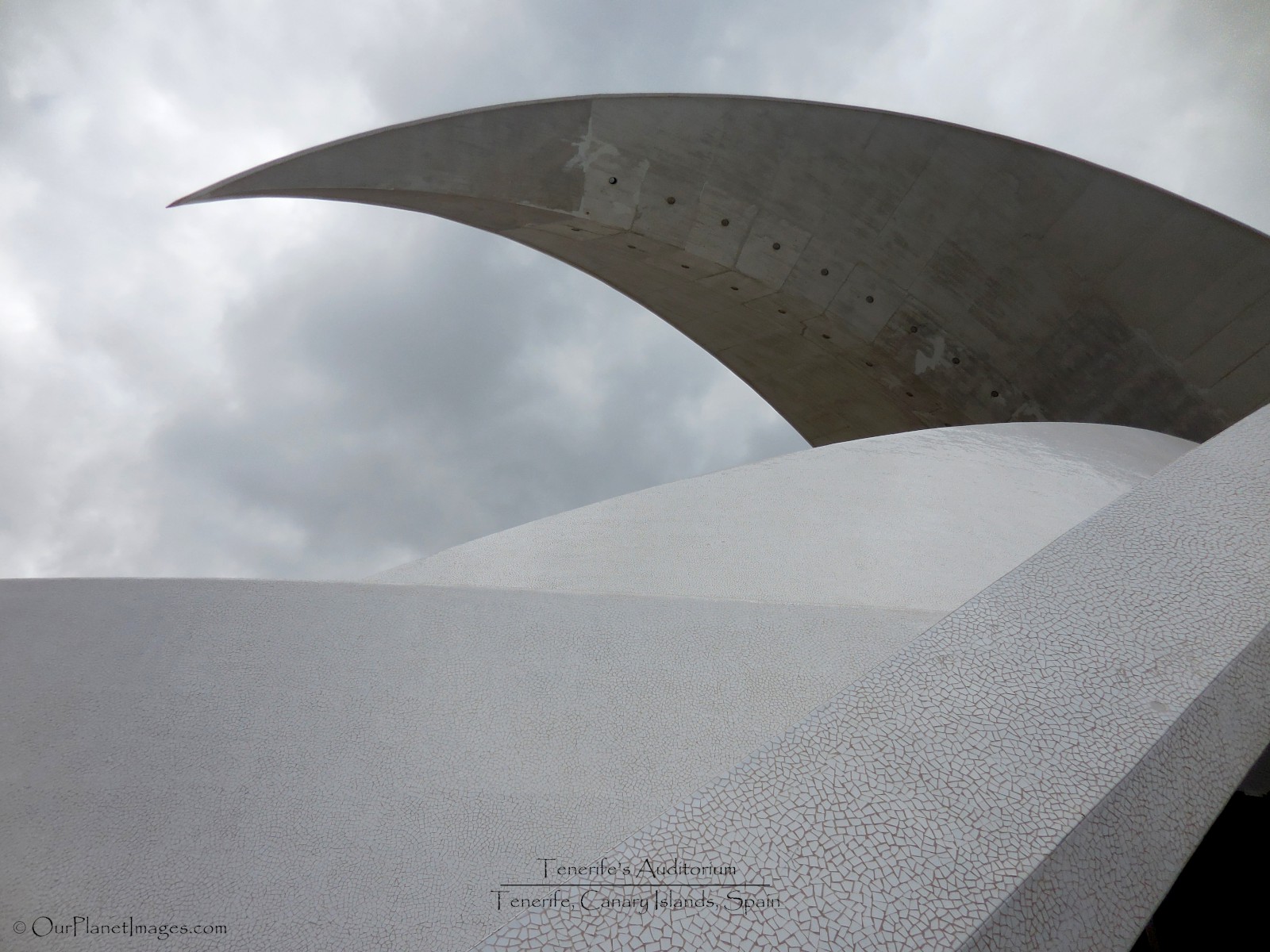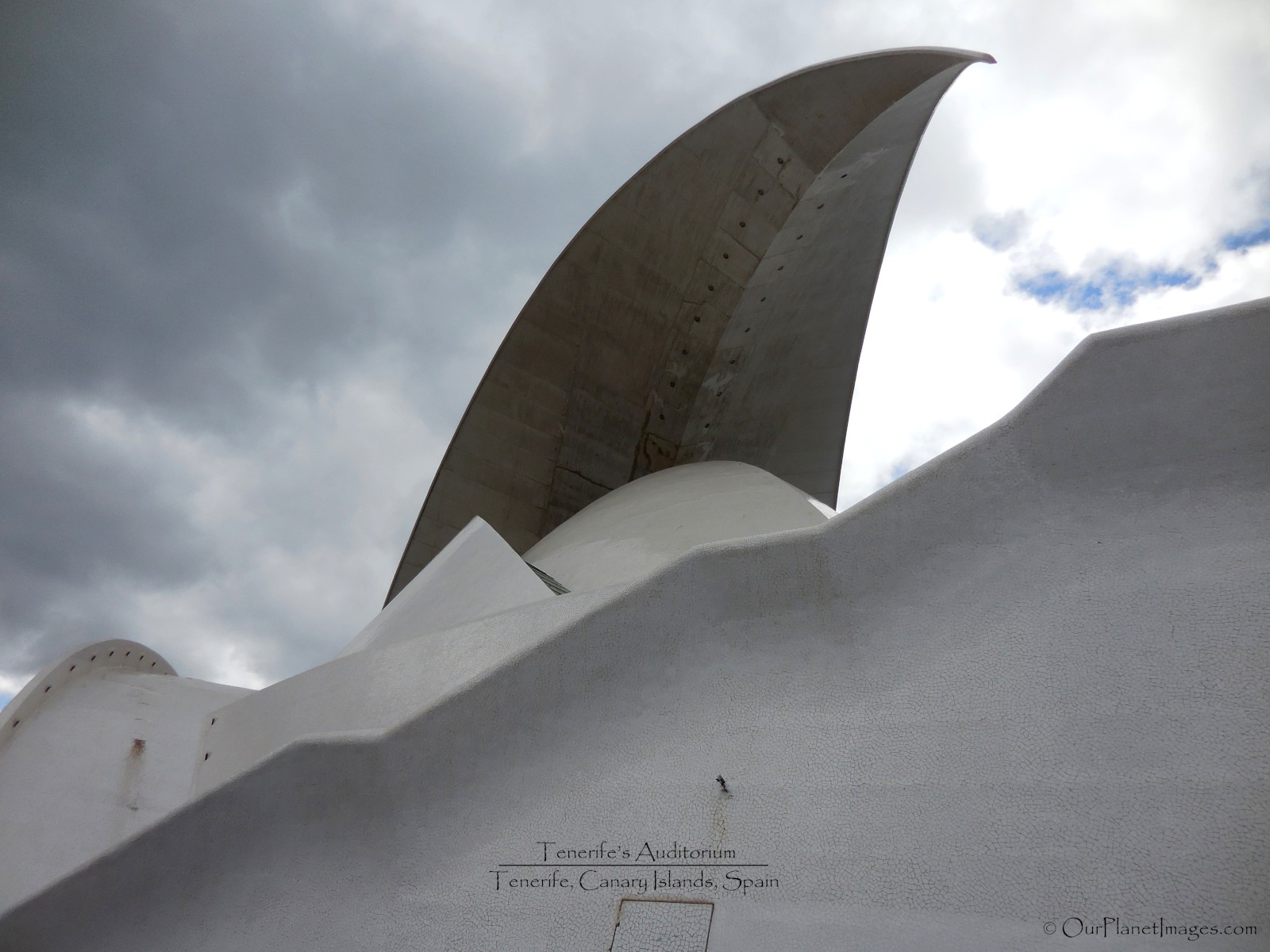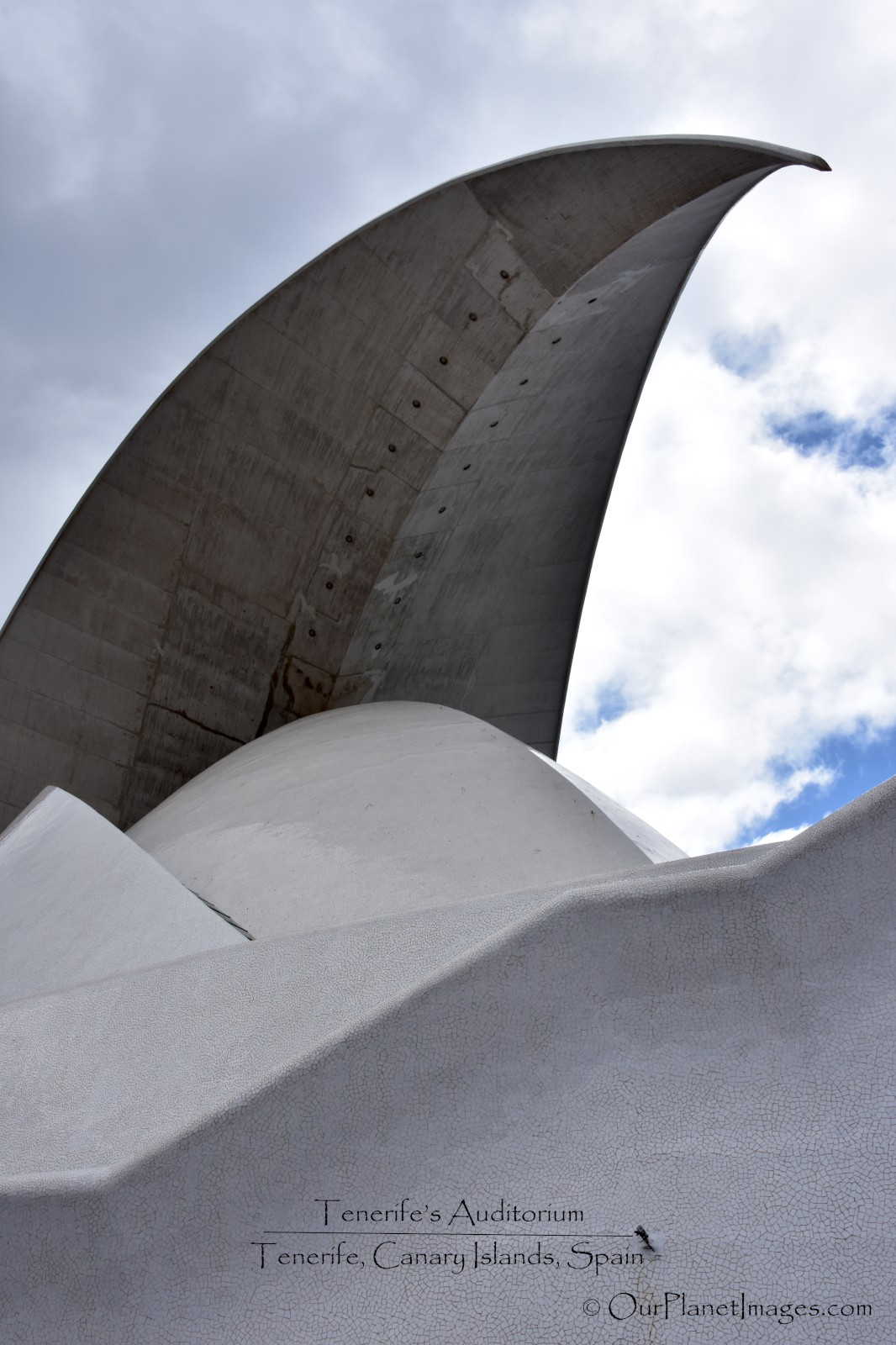 The dominating feature of the building is the curved arch but walking around the building provides other perspectives that are appealing. Some of these are shown below.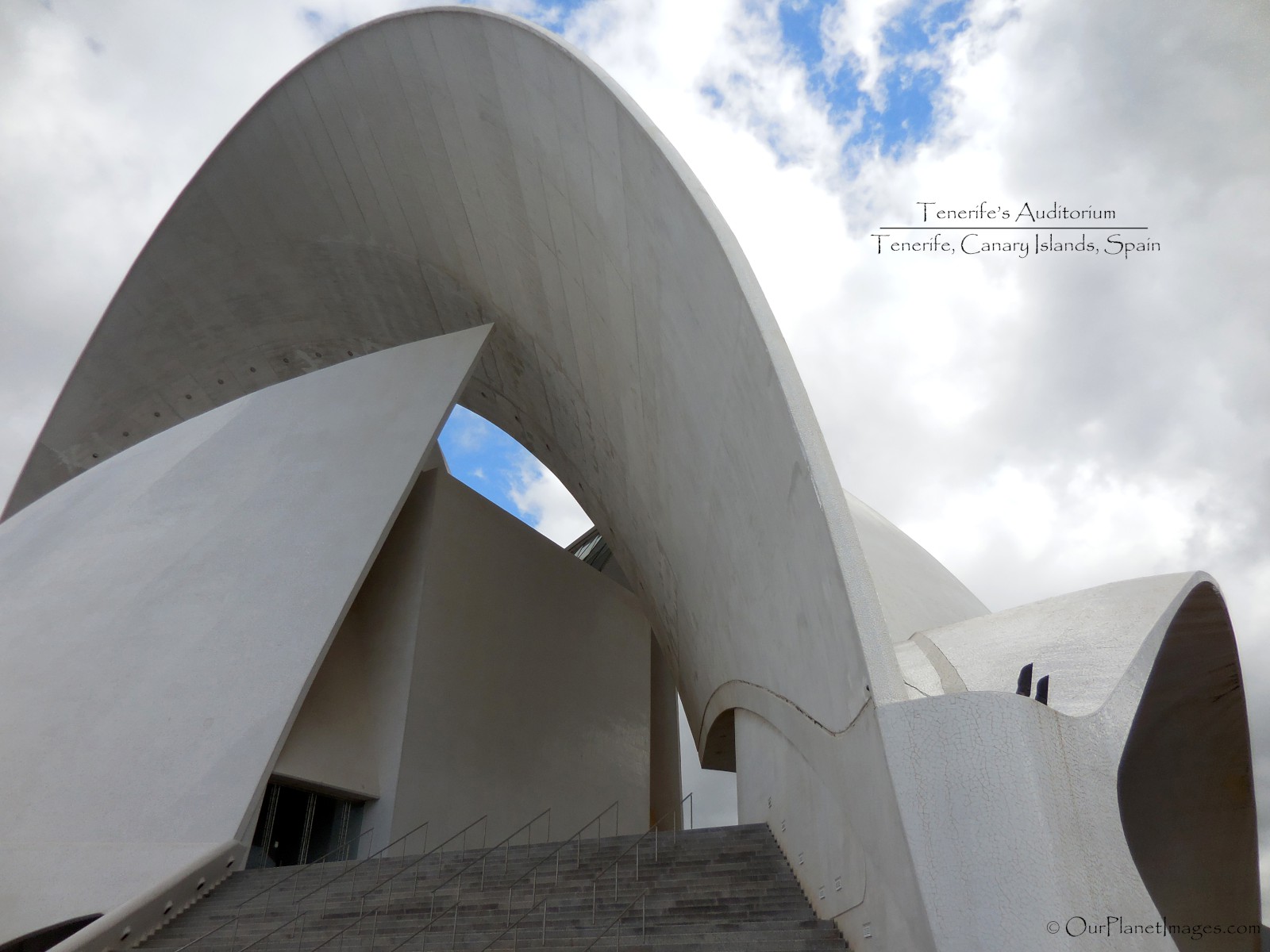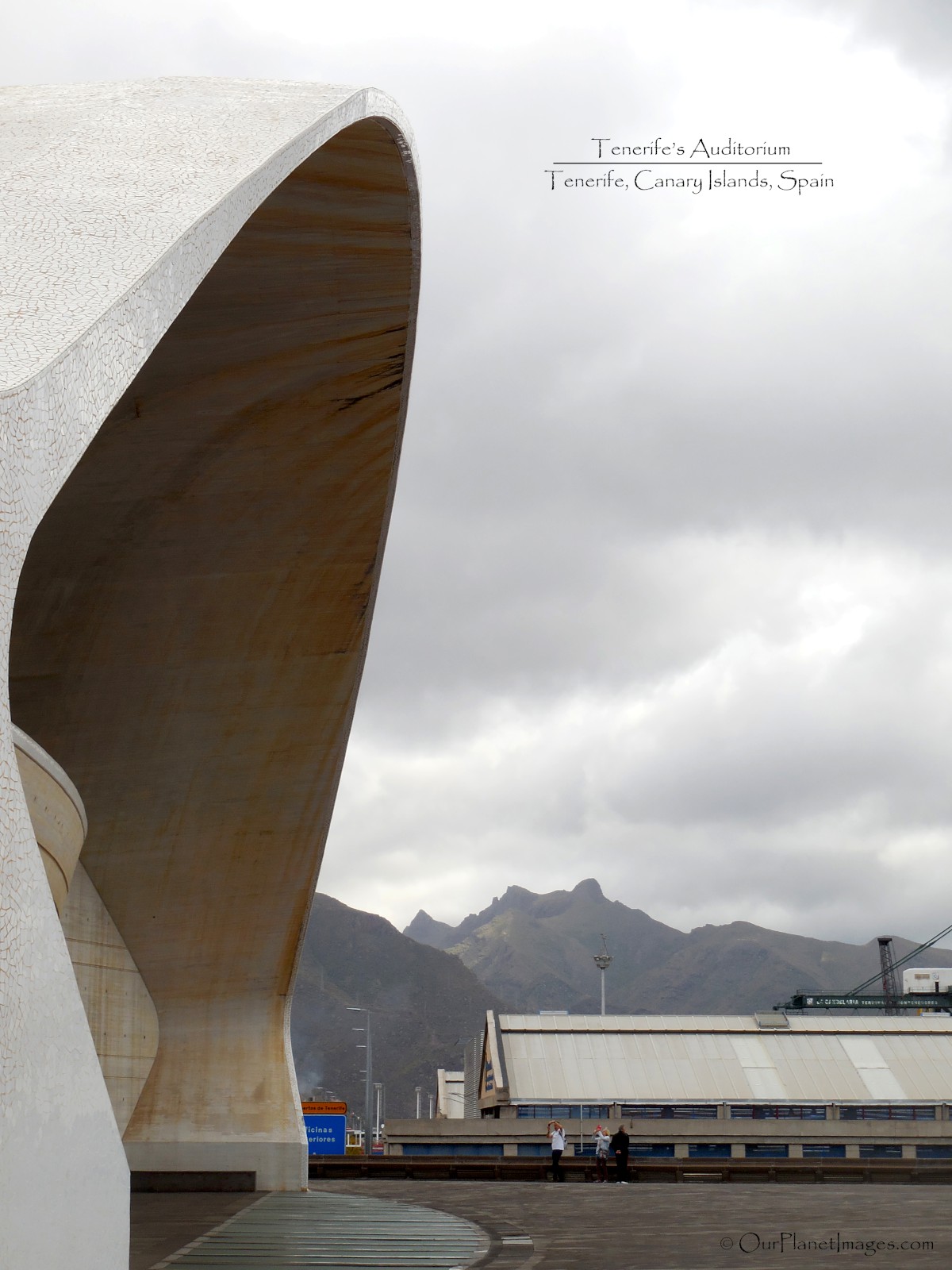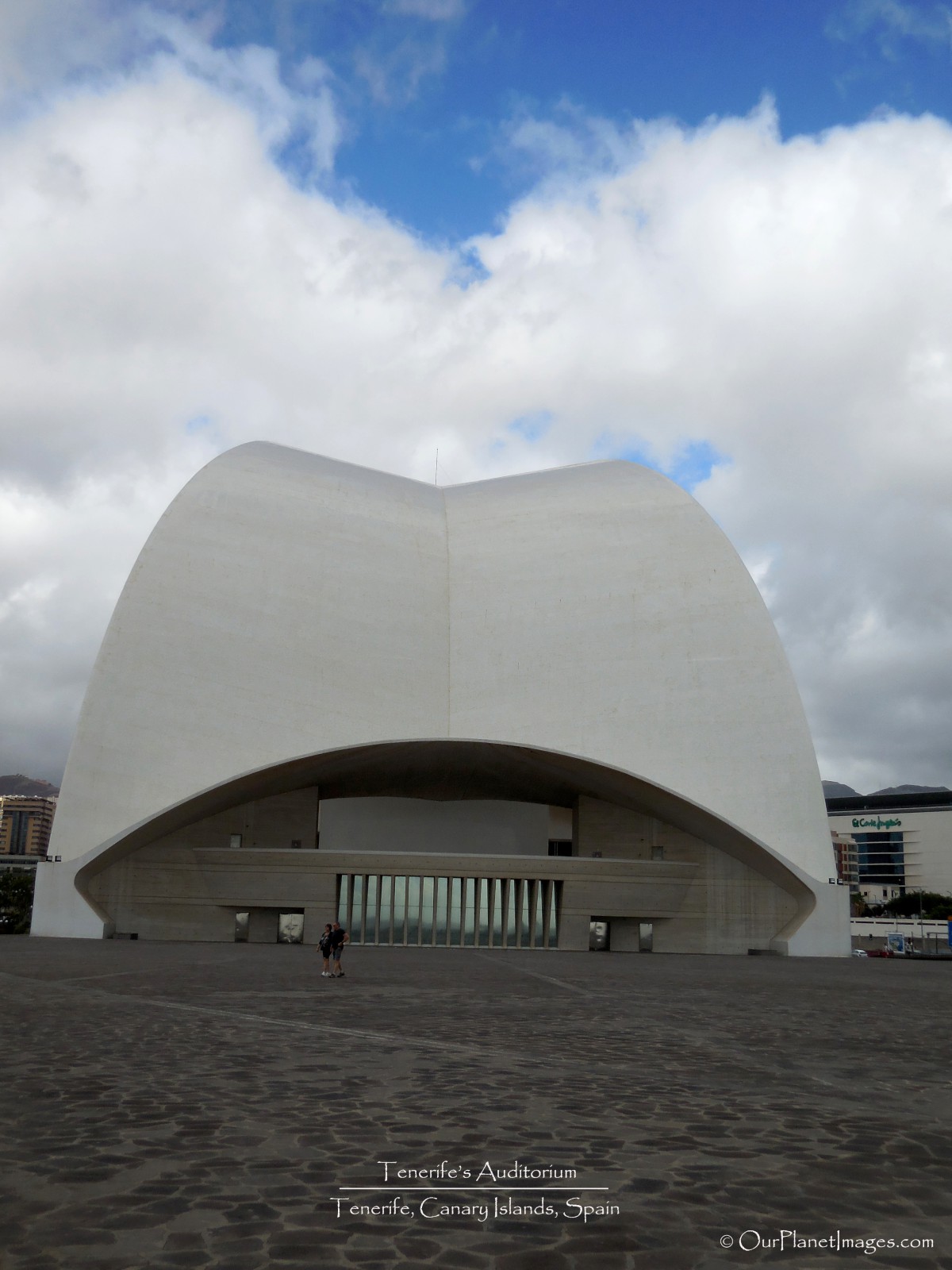 In a small park next to the Tenerife Auditorium is a sculpture titled Tribute to Santa Cruz" which was created by famous Canary Island sculpture Cesar Manrique. The sculpture is 15 meters tall and the interior stainless steel portions rotate when the wind blows.
Discovering the Tenerife Auditorium was an unexpected find for me. I was not aware of this building before my arrival on the island of Tenerife but it is one of the more unique architectural buildings that I have seen. The final two photos are views of the building from the city of Santa Cruz.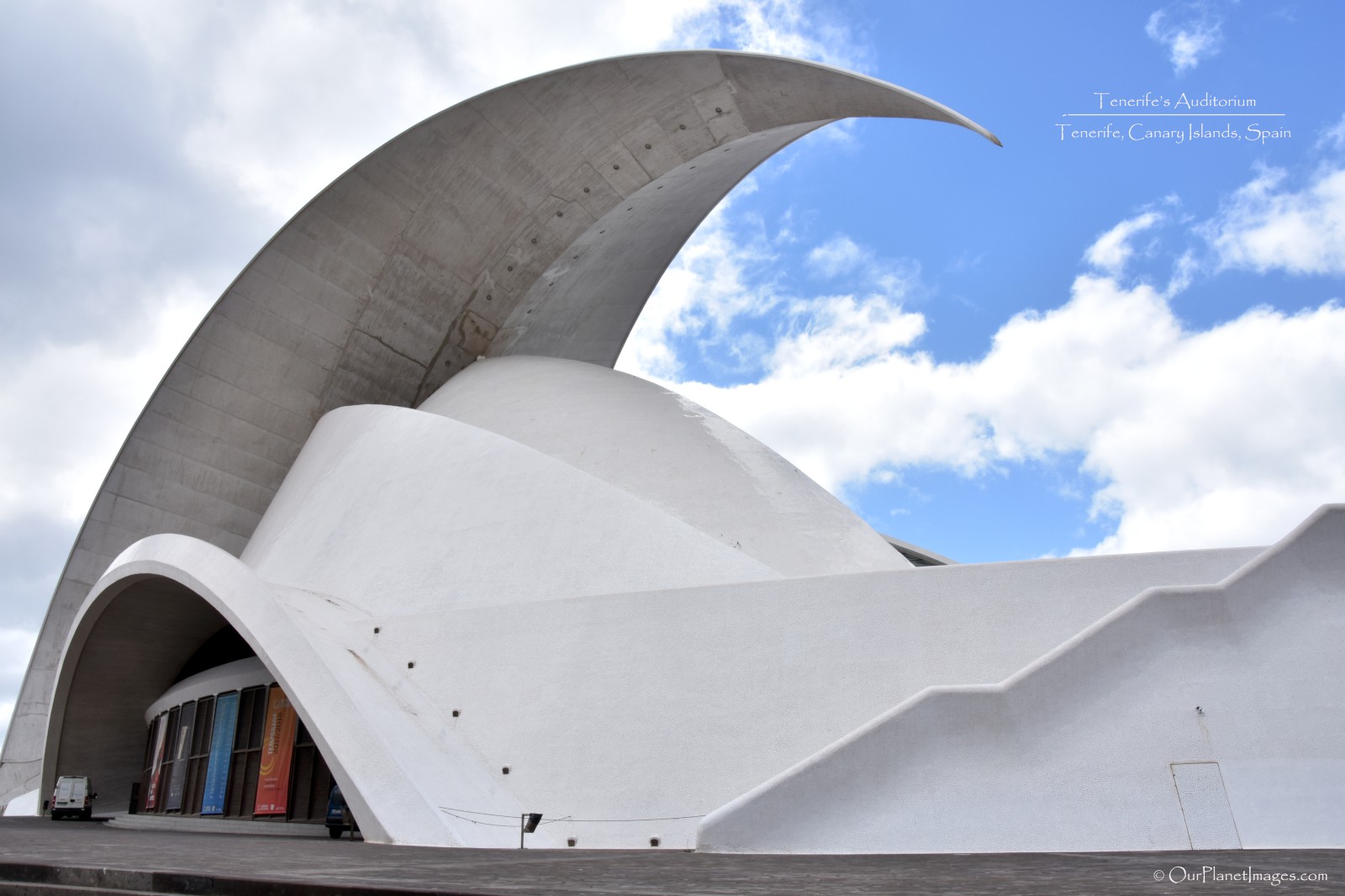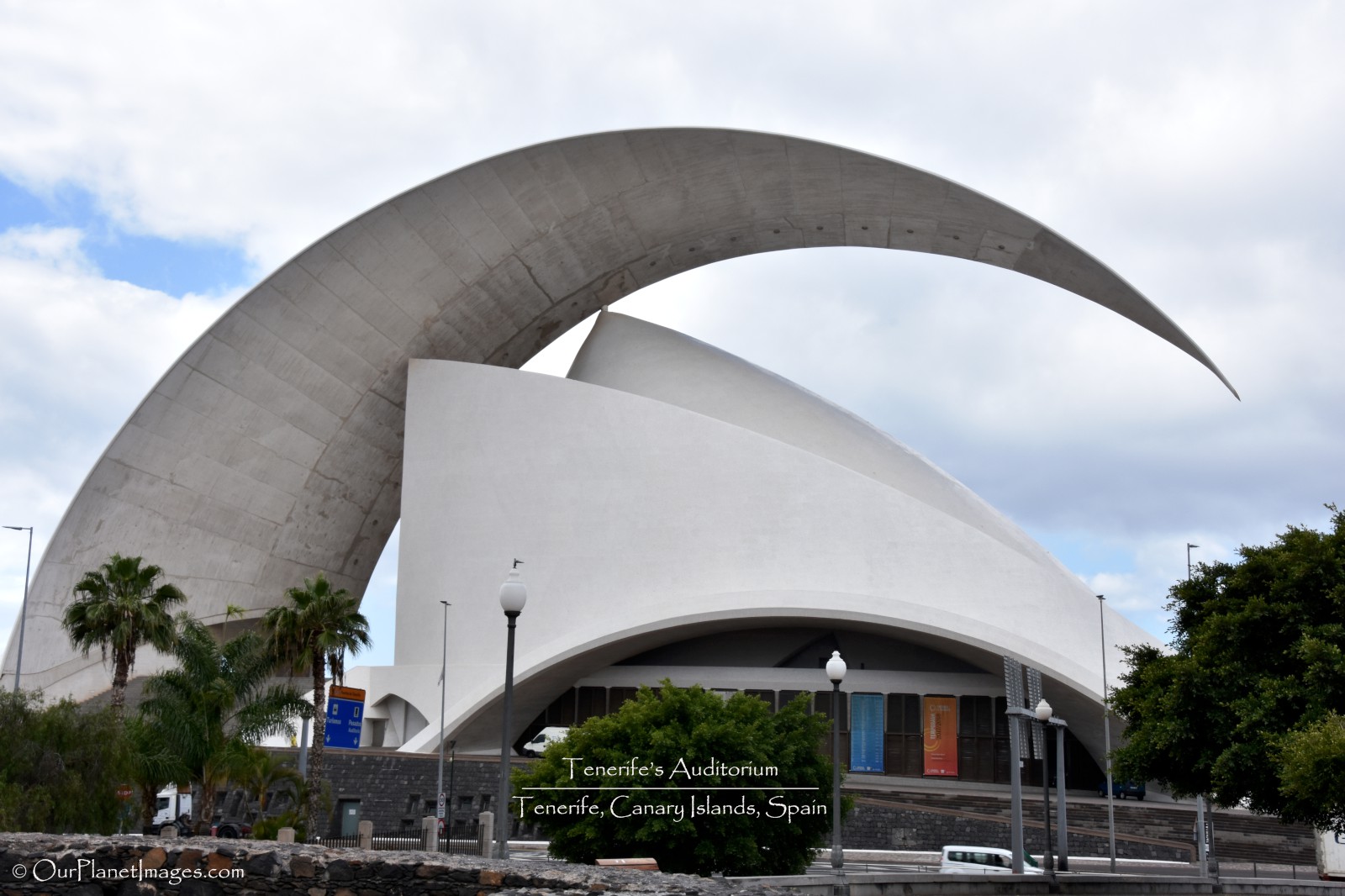 I am always a big fan of modern architecture and I also appreciate it even more when the design incorporates part of the local culture. This building capture both of those by including the broken tile style used by Gaudi.