The Dragon Carp Fountain is located on the east bank of the Han River between the Dragon Bridge and the Han River Bridge in Da Nang, Vietnam. The statue is 7.5 meters (25 ft.) high, weighs 200 tons and is made from white marble.
During the day the fountain is turned off but it is still an attractive statue with well-defined detailed carving of the dragon's head on the body of a fish.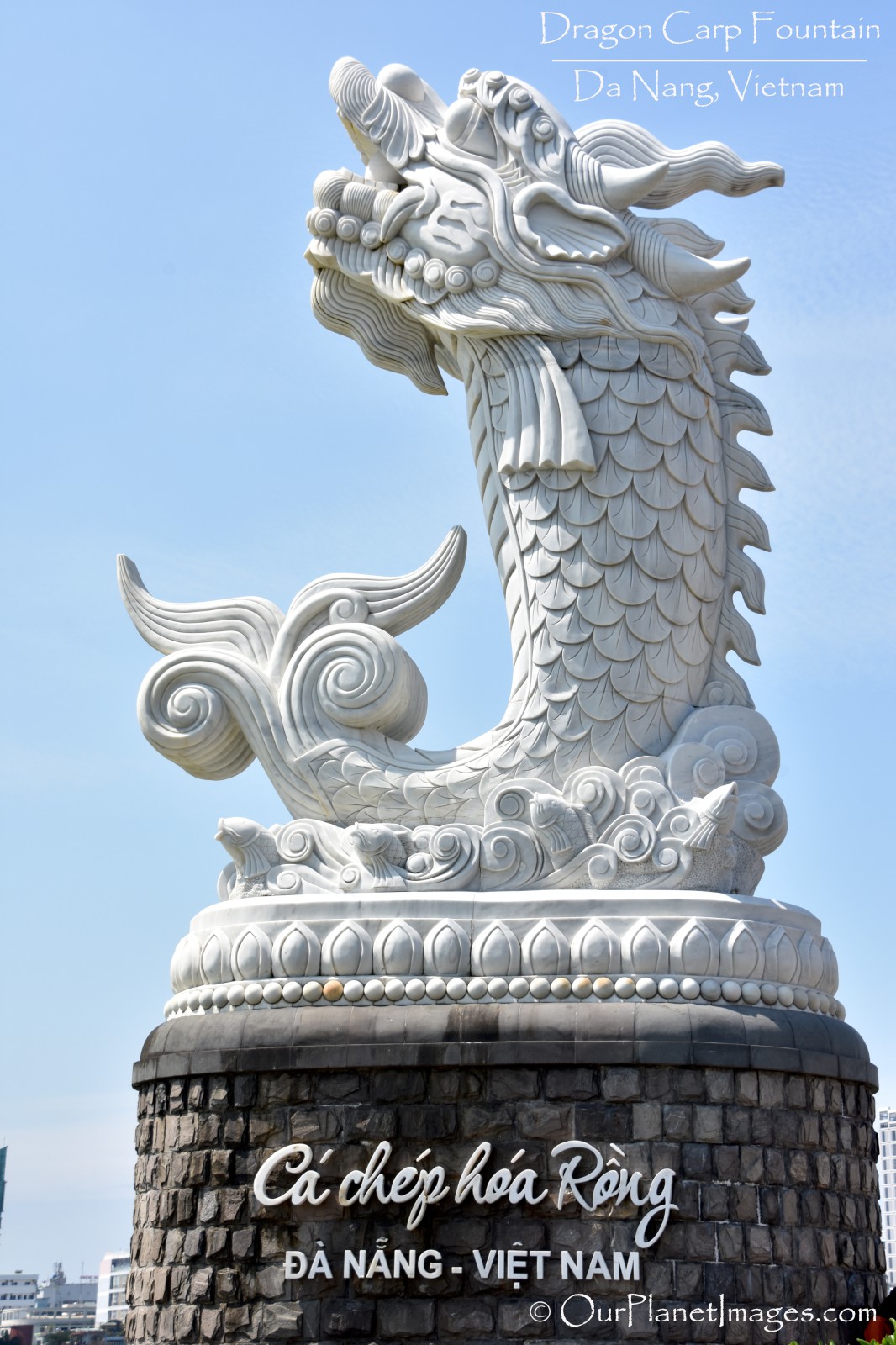 During the heat of the day there are not many people in the area around the Dragon Carp but once the sun begins to set the area becomes more popular and by dusk when lights come on then the crowds start forming.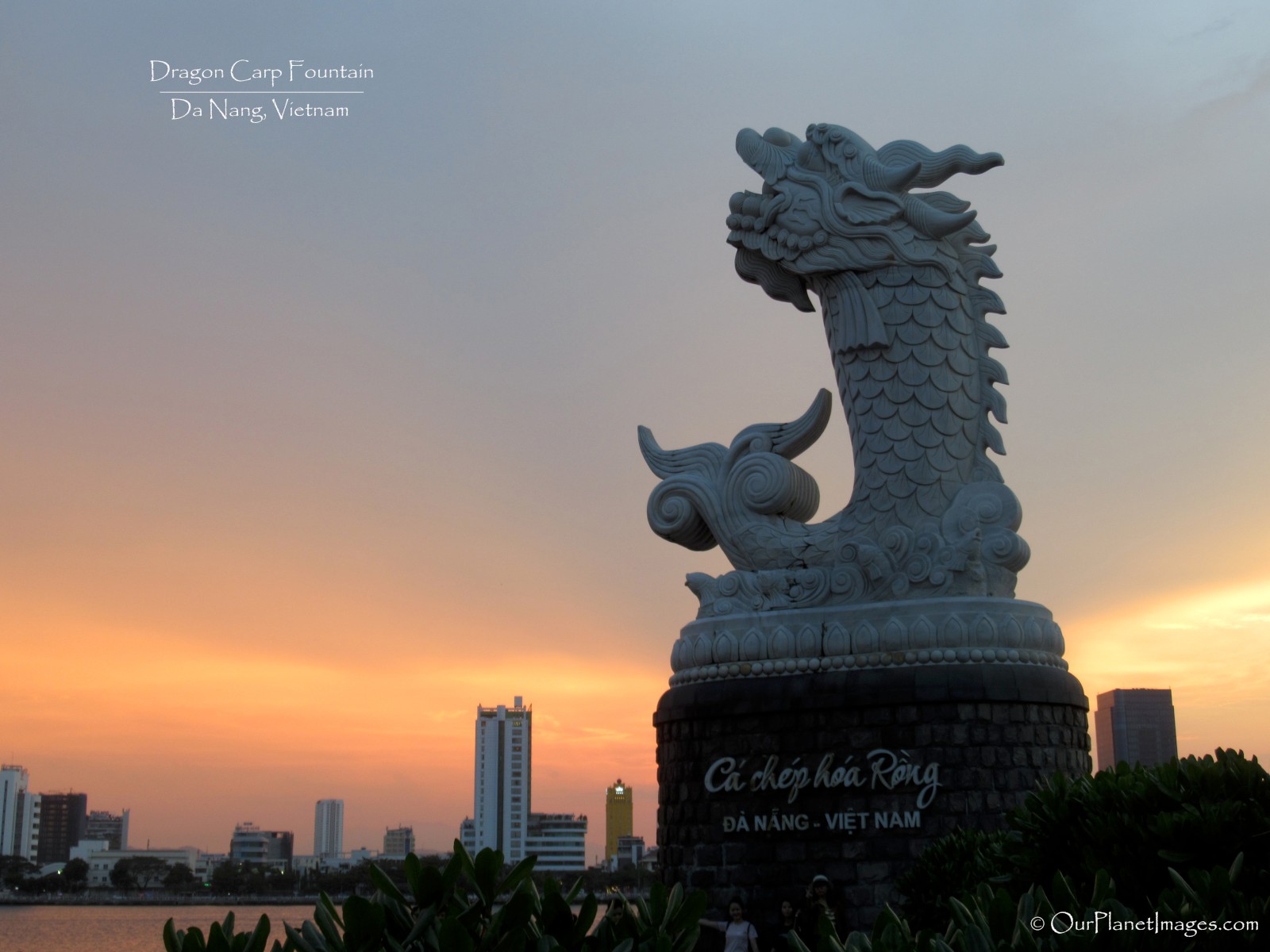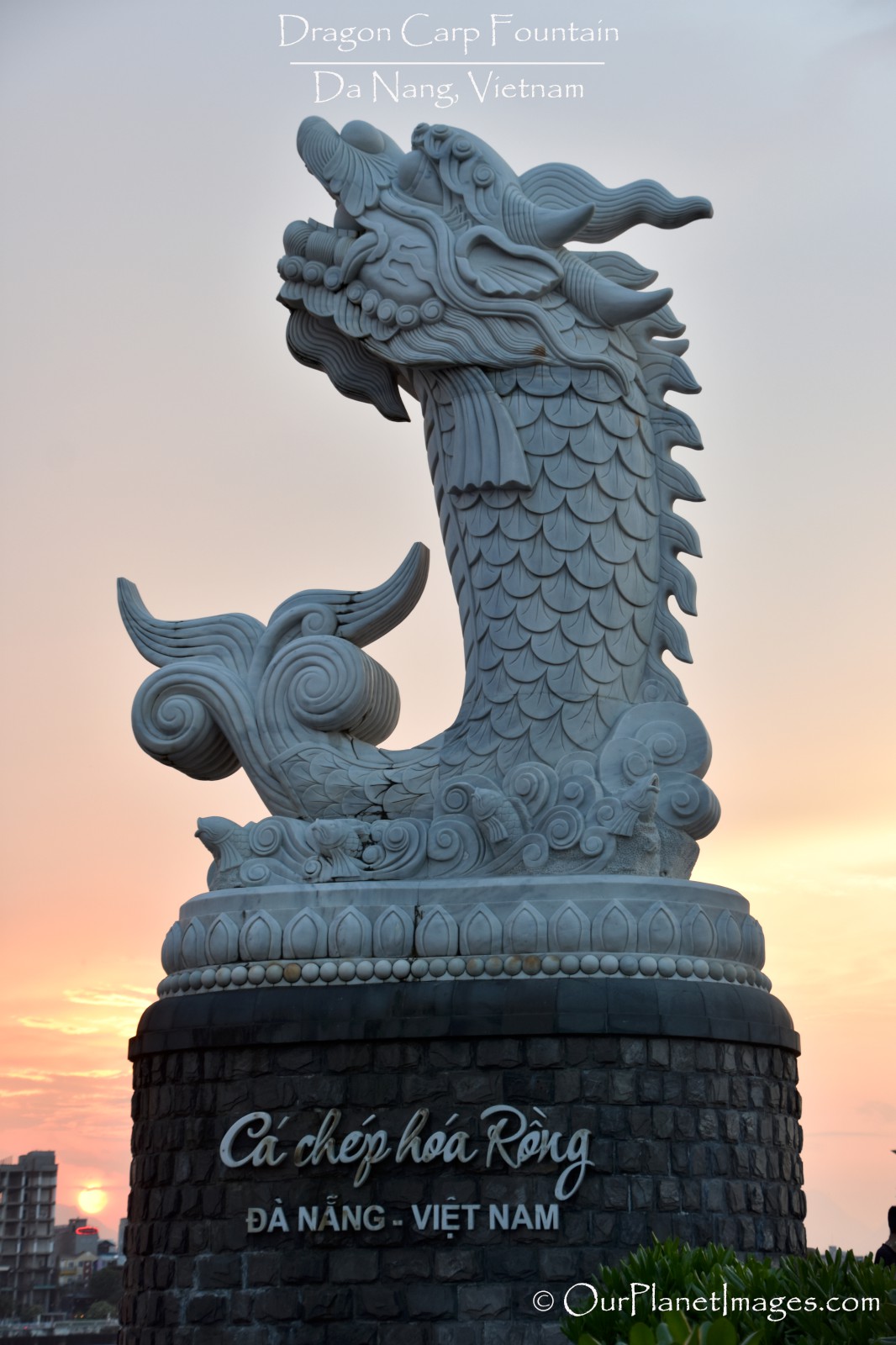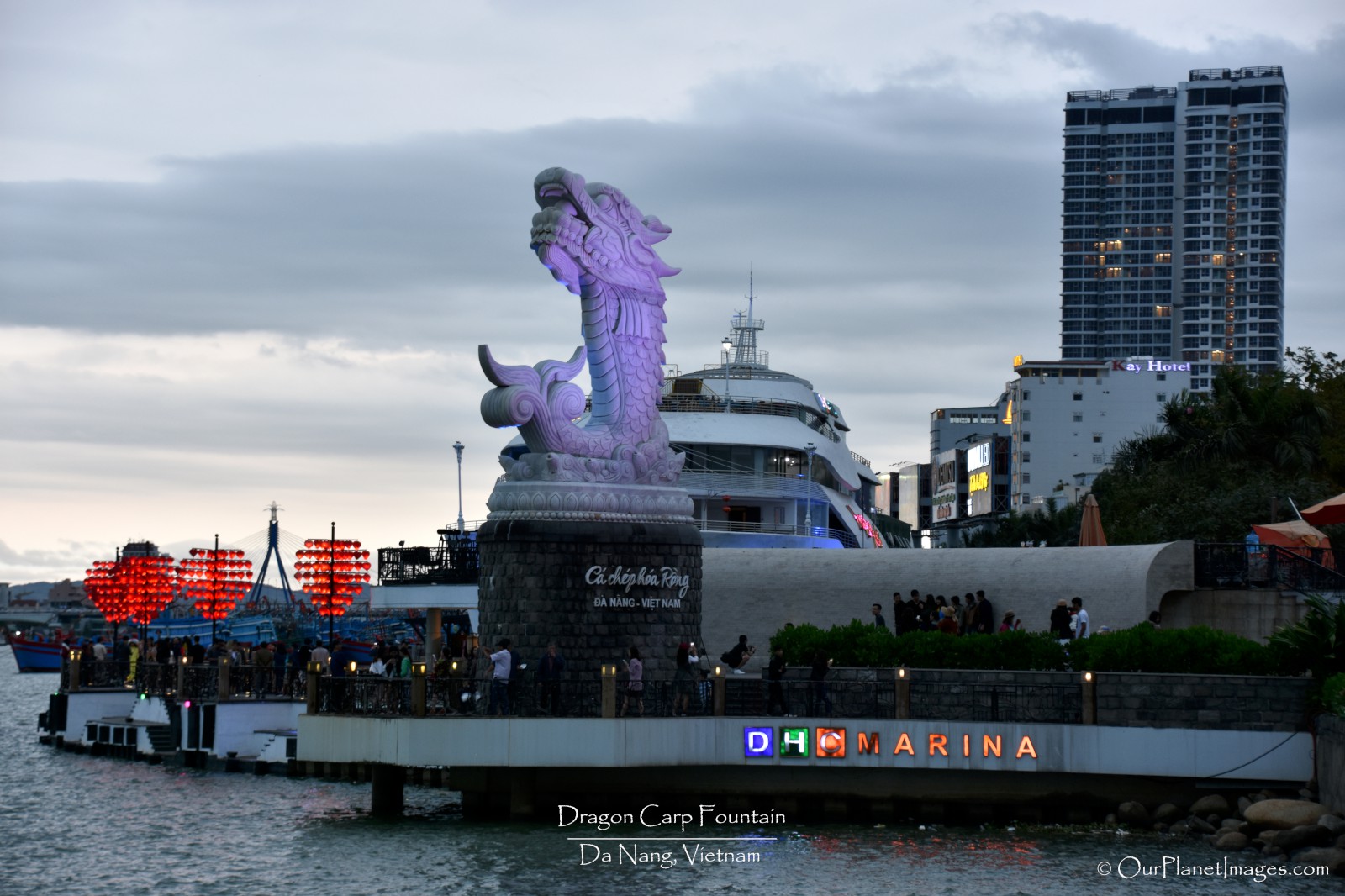 After dark the fountain comes on and the Dragon Carp is lit with a rainbow of colors. The colors lighting the Dragon Carp changes between blue, green, pink, red, white and yellow. The different color are shown in the following photos.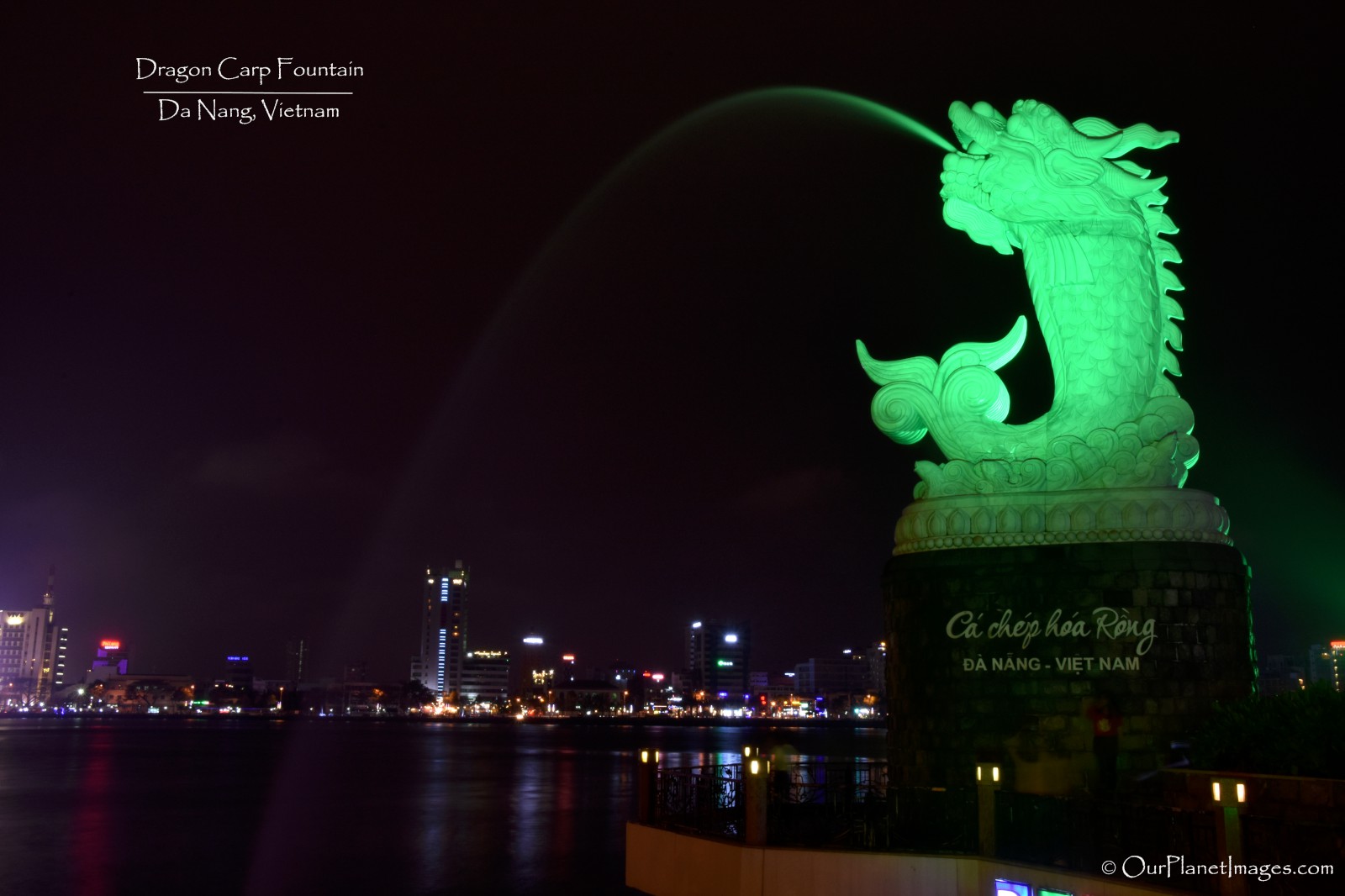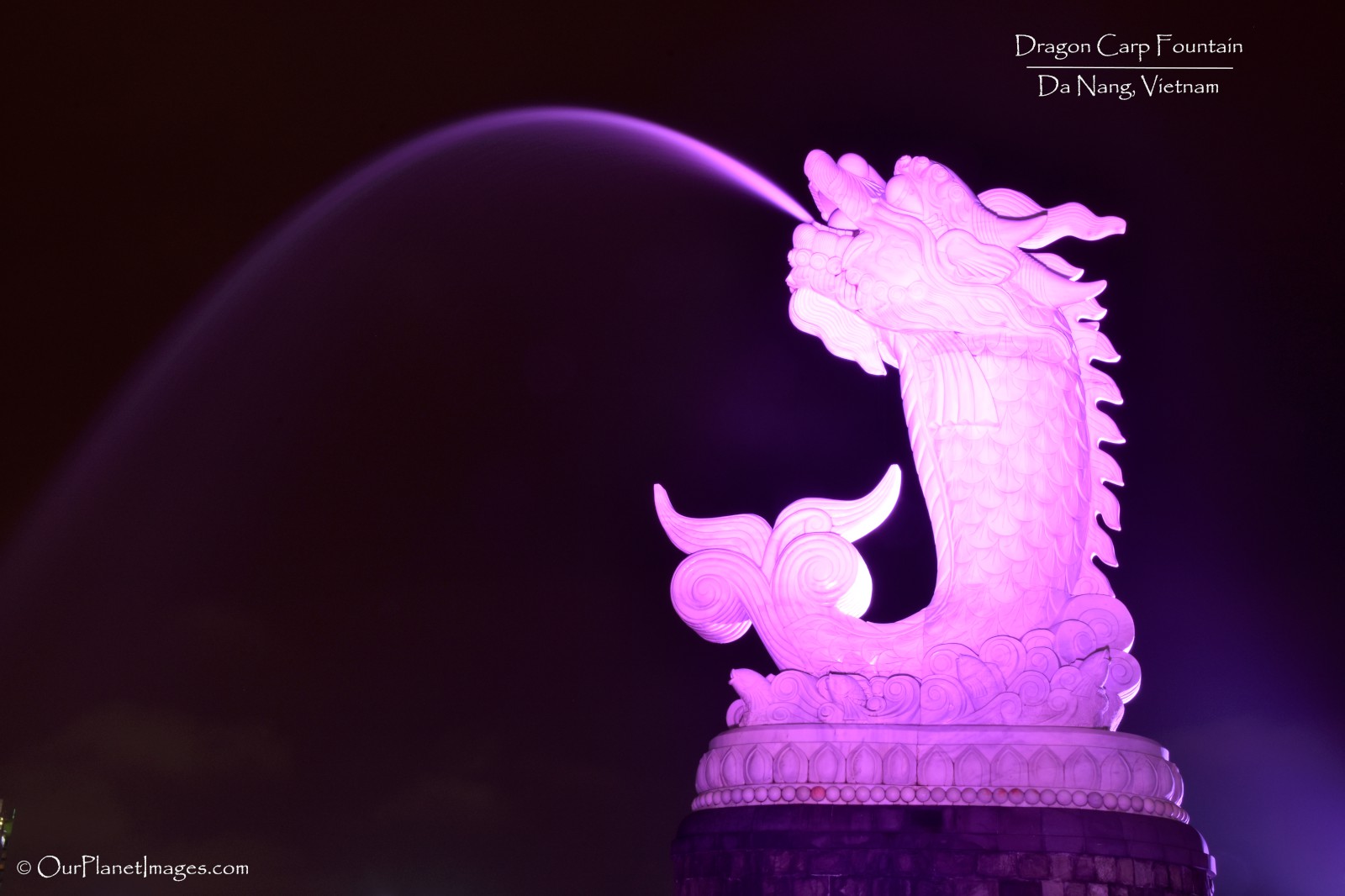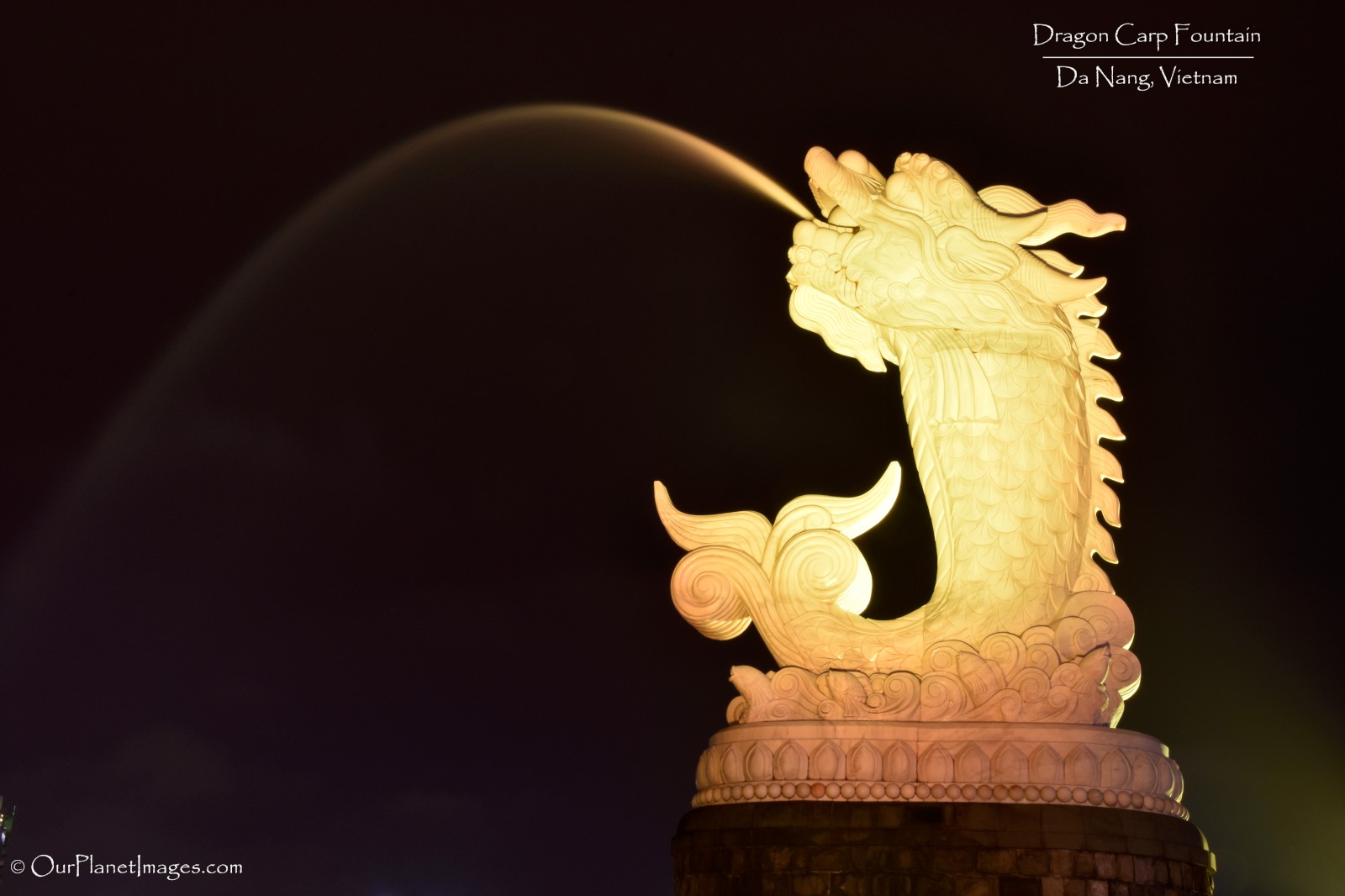 On the other side of the Dragon Carp is the Love Bridge and the Han River Bridge. The Love Bridge is lit with red hearts and the Han River Bridge is lit with continuously changing colors which can be seen in the background of the next three photos.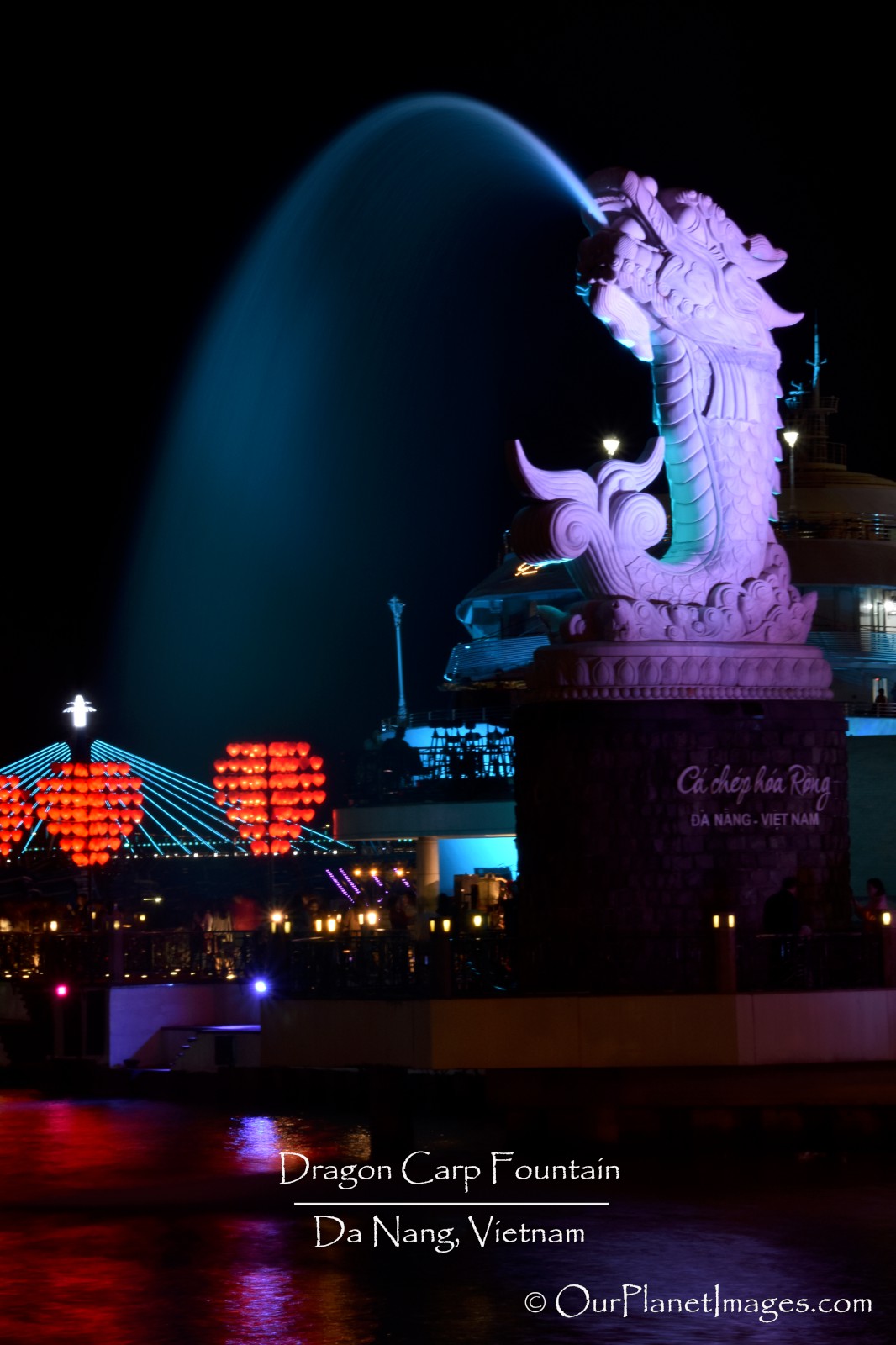 The Love Bridge makes a beautiful setting for the Dragon Carp Fountain with the red hearts in the foreground and the changing color of the Dragon Carp in the background.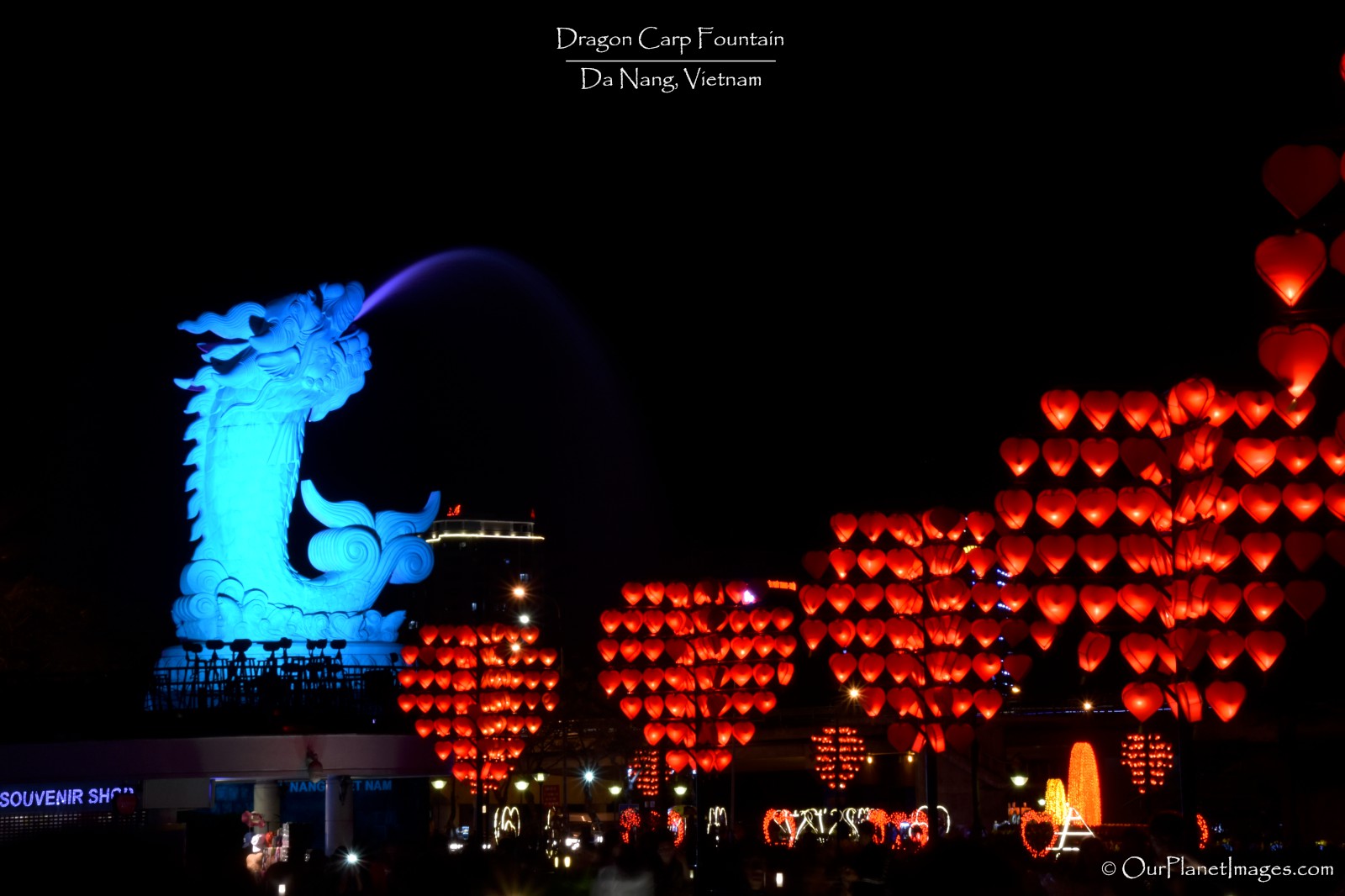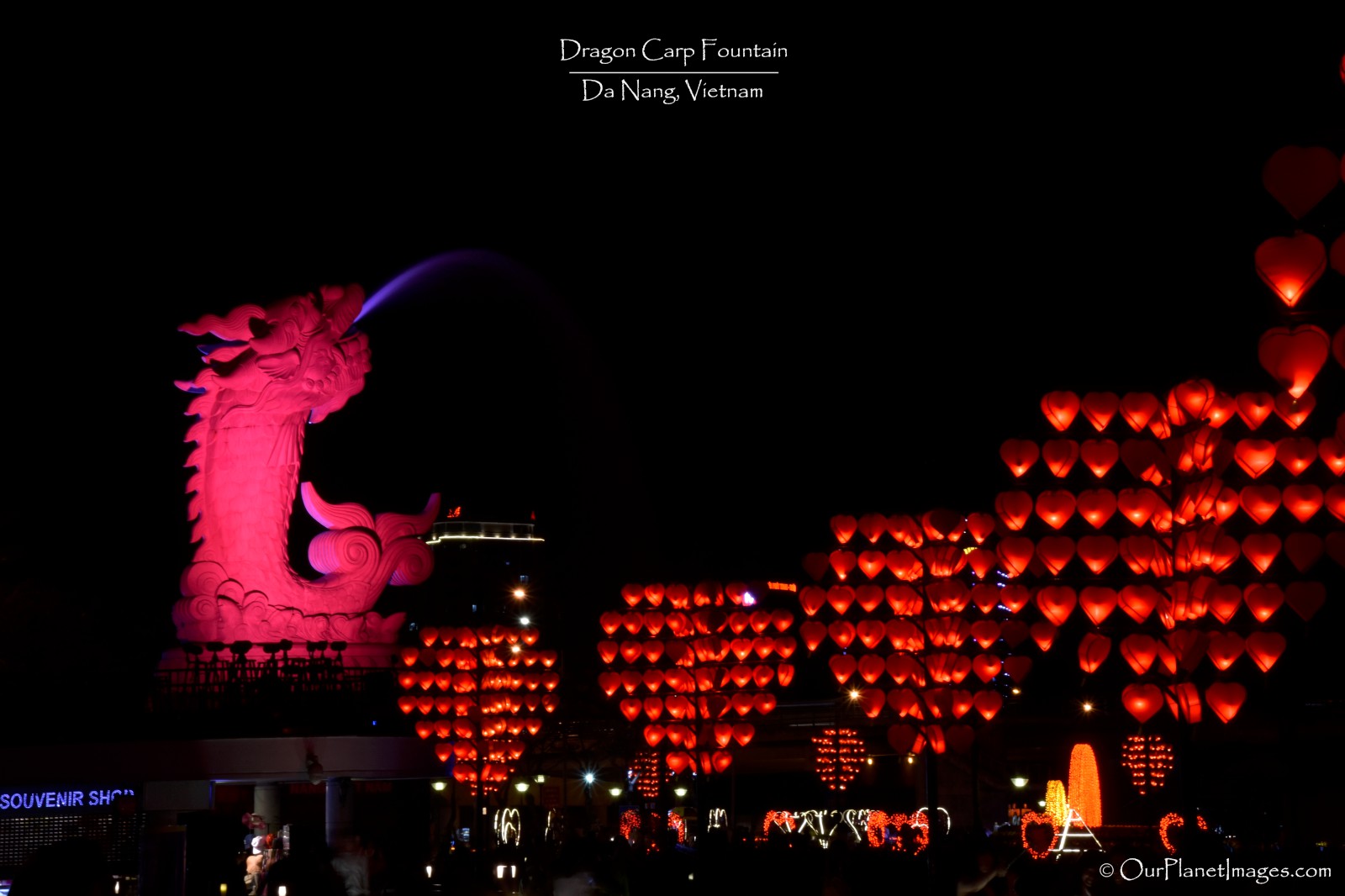 My closing photo is of the Dragon Carp Fountain lit in pink with the red hearts of the Love Bridge in the foreground and the city lights of Da Nang in the background across the Han River.
Night time along the Han River really is a nice atmosphere!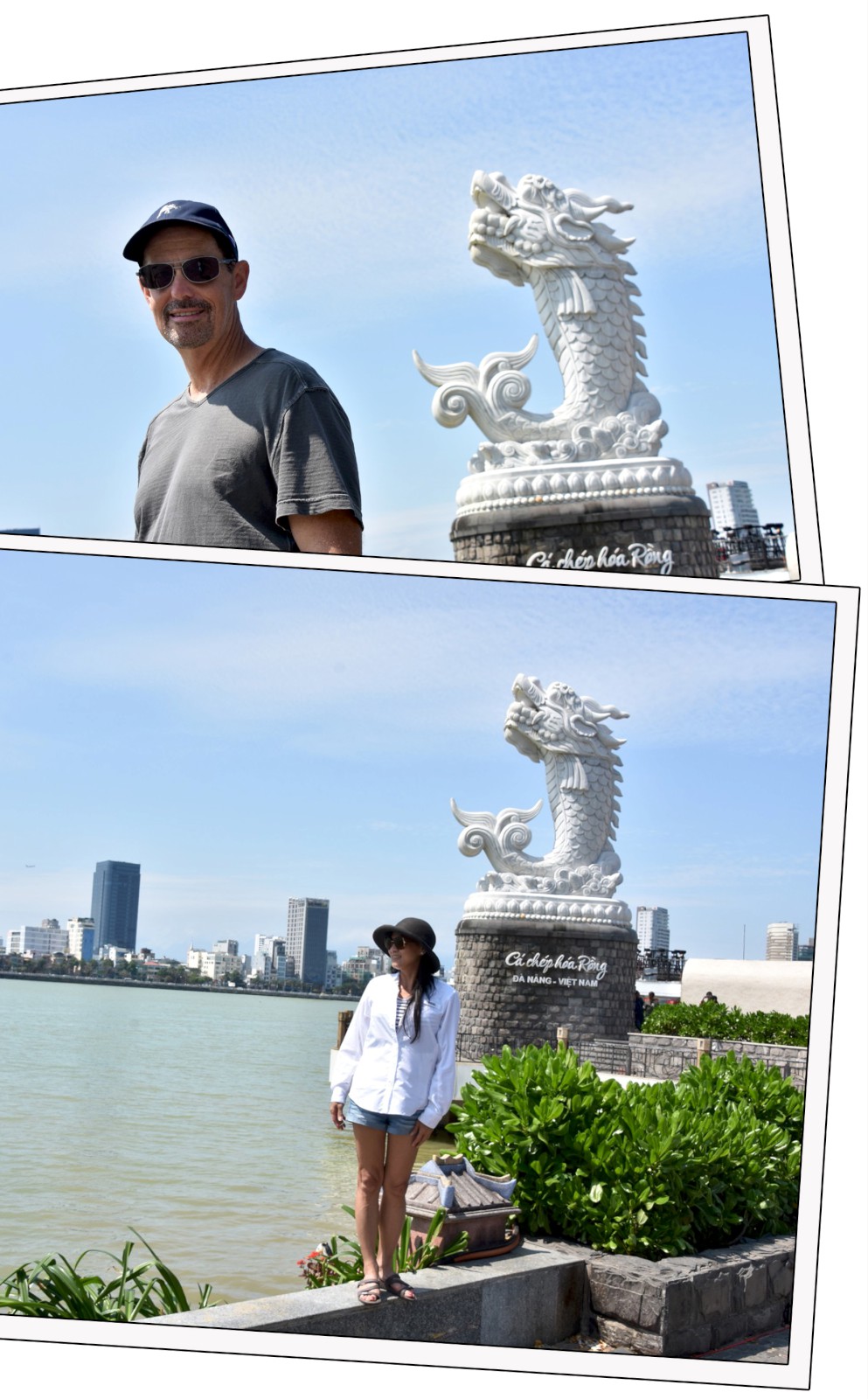 One of my favorite travel activities is being in a new place and relaxing while I enjoy watching a colorful night time production.
In addition to the Dragon Carp Fountain, Da Nang has several landmarks along the Han River that are colorfully lit at night creating a really pleasant riverside atmosphere.
On both sides of the river near the Dragon Carp there are lots of restaurants and coffee shops that make it easy to stop in and have dinner while walking along the river.
There are many things to see and do in Da Nang but make sure to see the Dragon Carp Fountain at night then spend the evening in the area having dinner and then go to a coffee shop.