The Merlion Fountain is one of the iconic symbols of Singapore and is easily the most popular tourist attraction for visitors to Singapore.
The Merlion received its name from a combination of "mer" meaning sea and lion. This is appropriate for Singapore because of its origin of being a fishing village called Temasek meaning "sea town" in Javanese and its original name of Singapore meaning "lion city".
The Merlion Fountain is located at the mouth of the Singapore River where it meets Marina Bay. The fountain sits on the edge of the water in front of the Central Business District (CBD) which provides an iconic identity for the Singapore Skyline. Even at night the Merlion Fountain becomes the focal point of the city's CBD.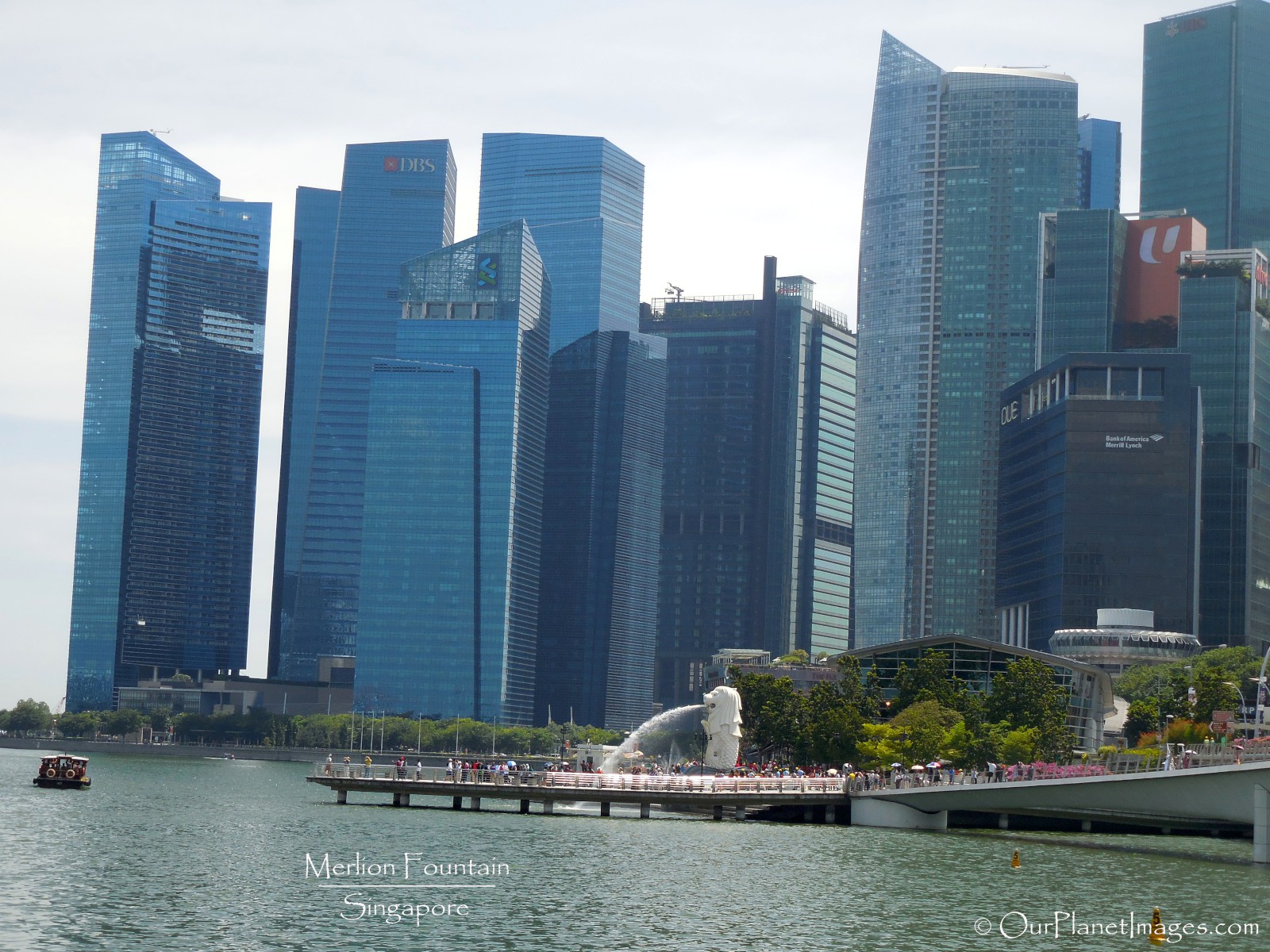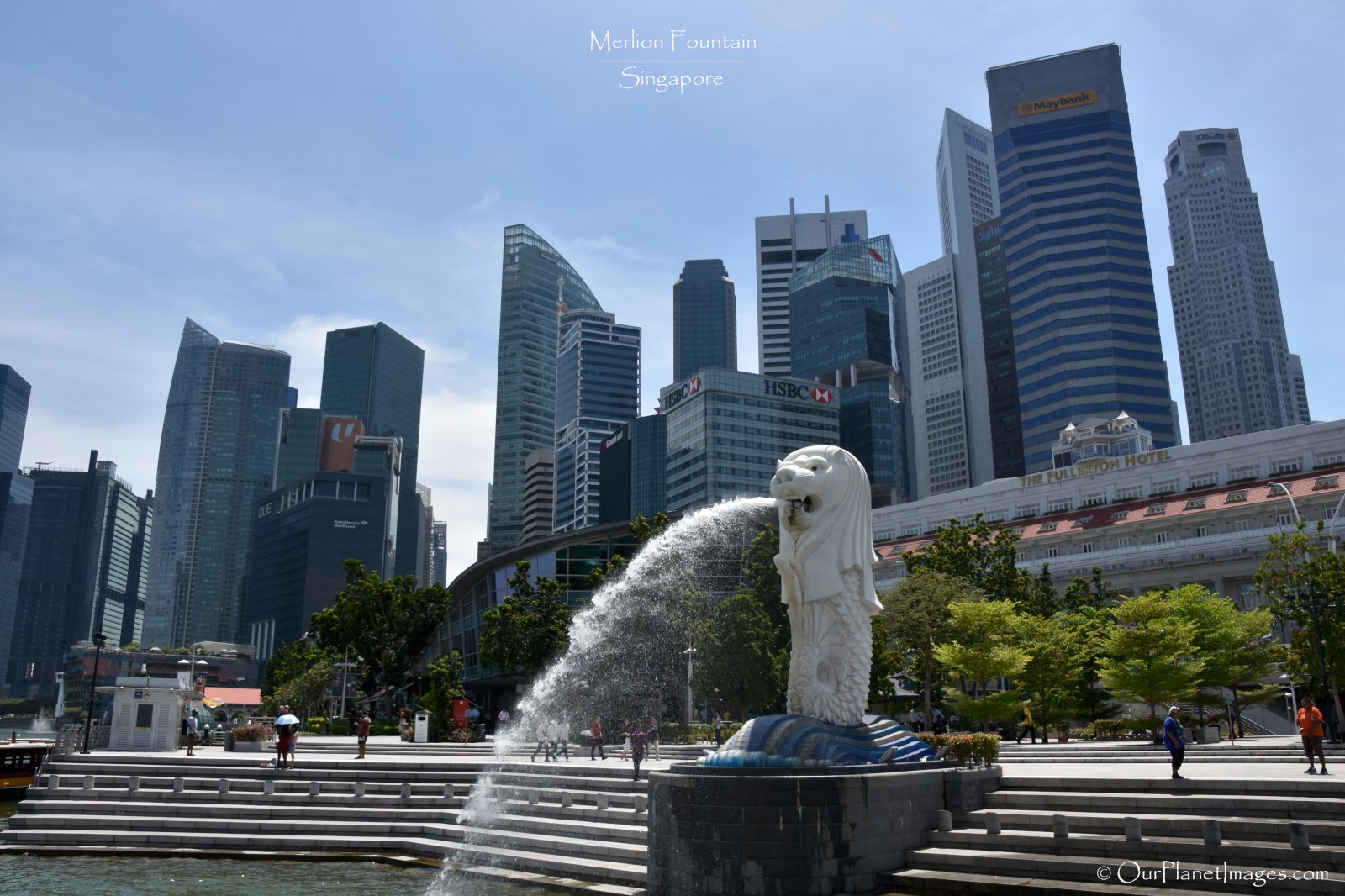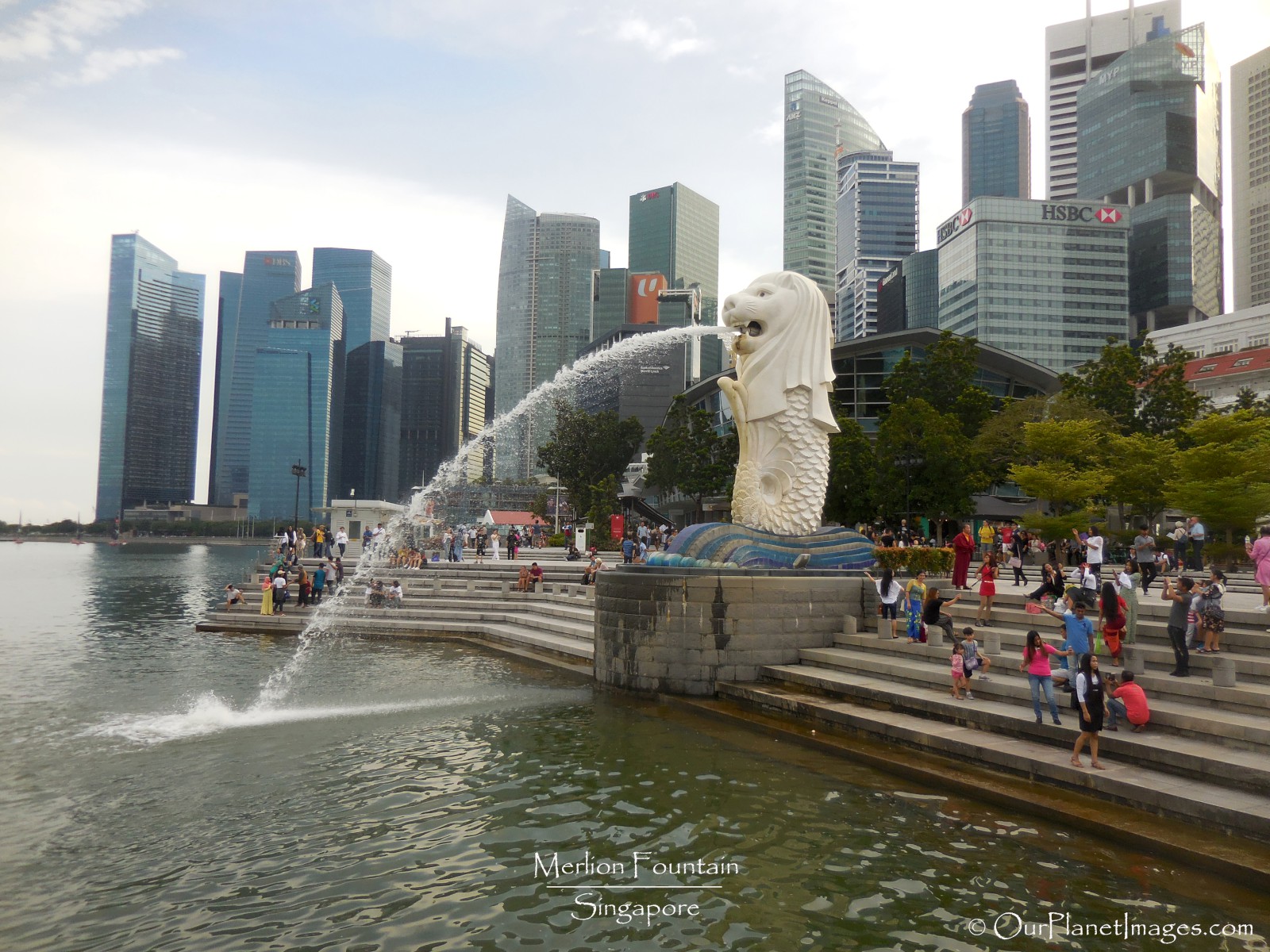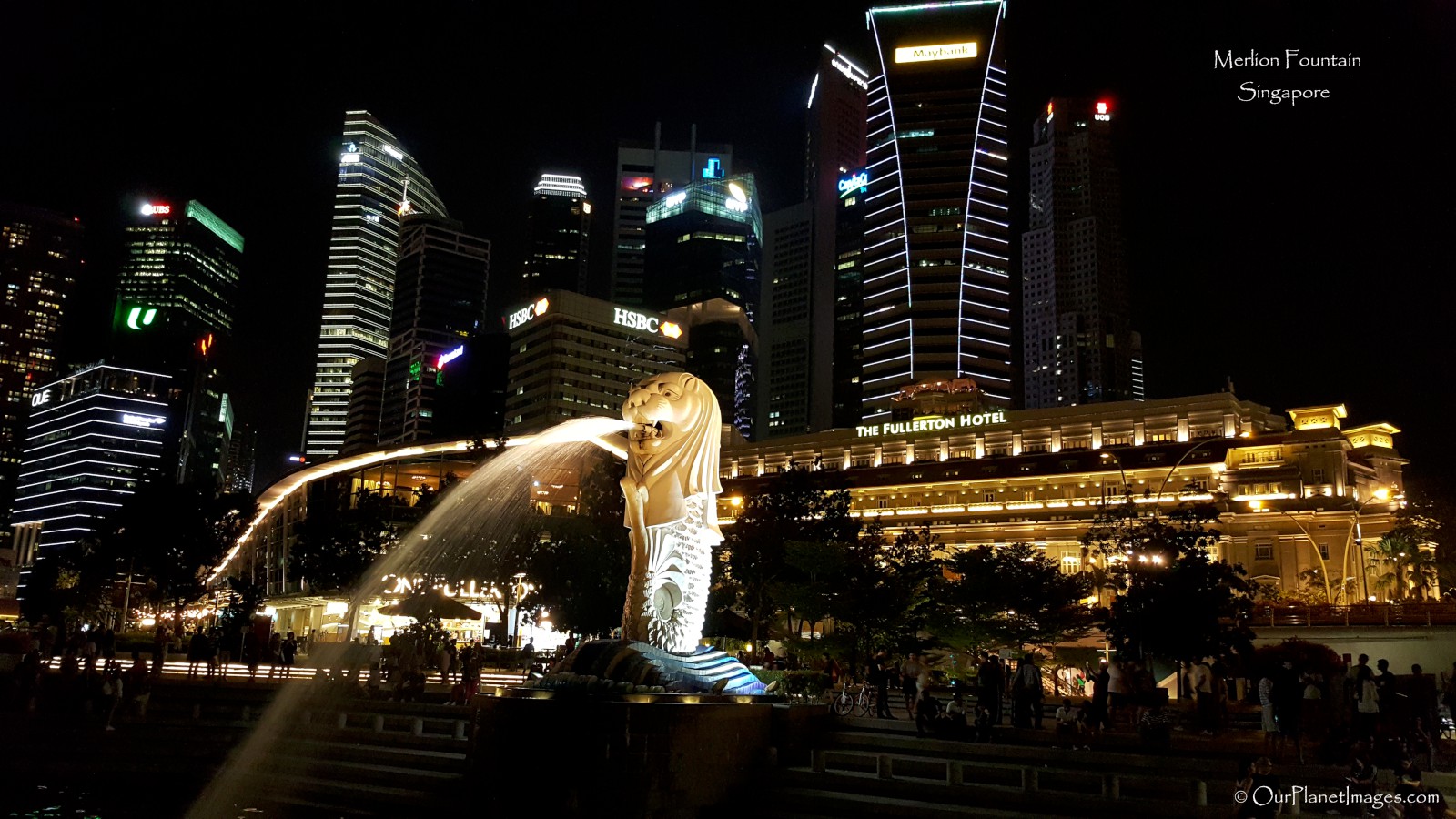 The best view of the Merlion and the CBD is from a jetty that extends into Marina Bay but it is possible to get wet from the mist of the fountain if the wind is blowing strong.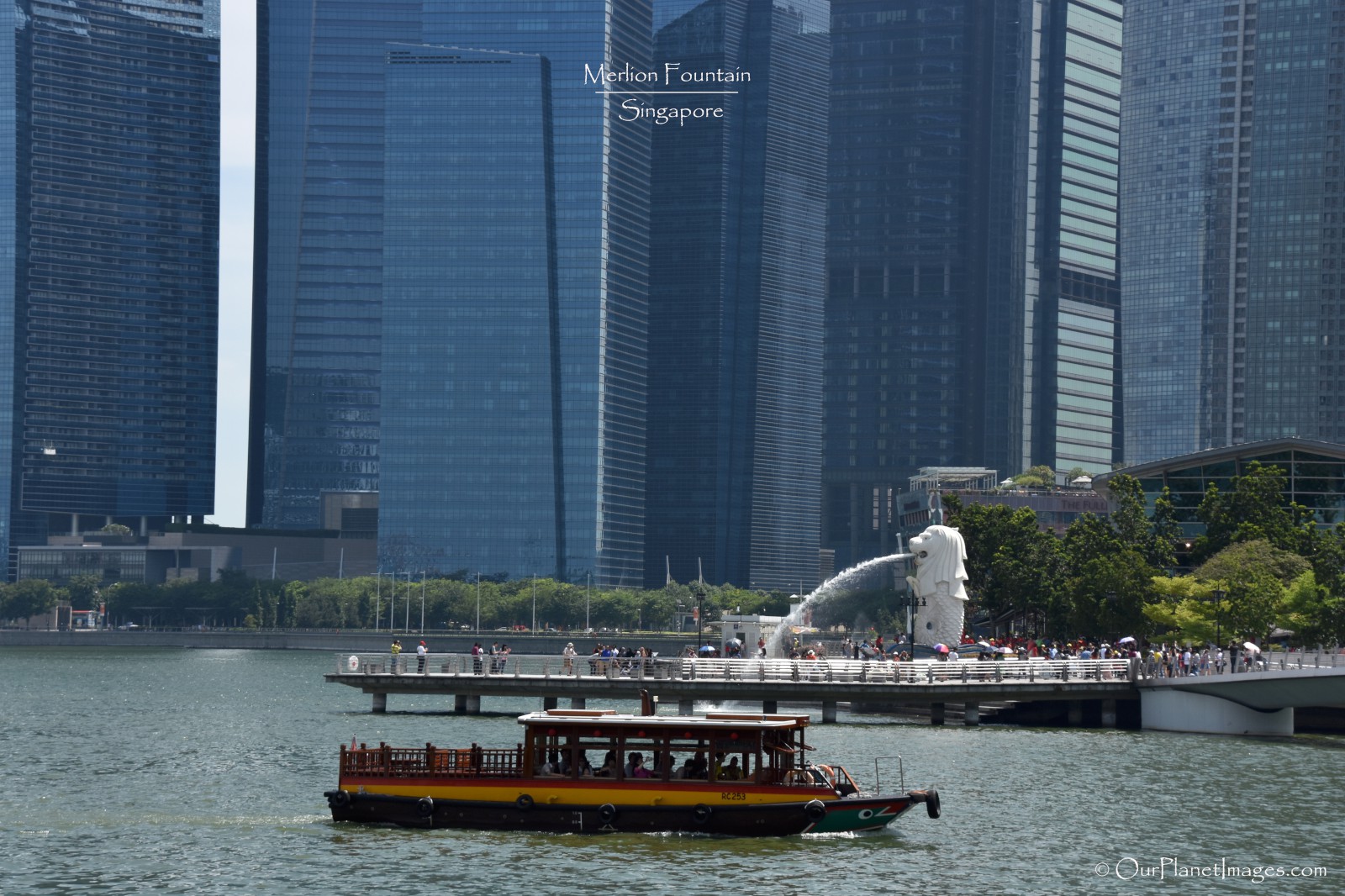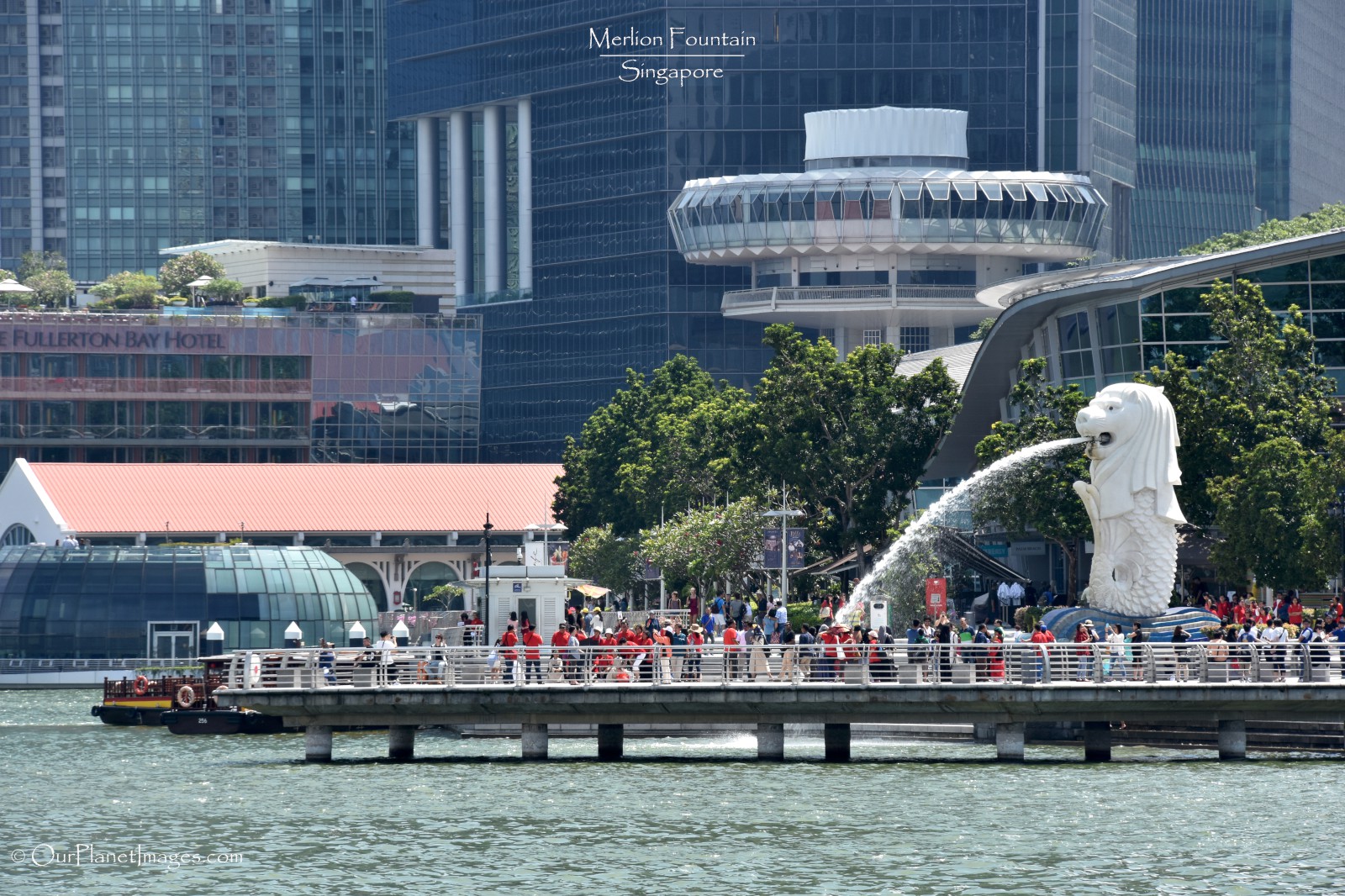 The Merlion Fountain is 8.6 meters tall and weighs 70 tons. It has a constant stream of water shooting out of the mouth of the lion and into Marina Bay.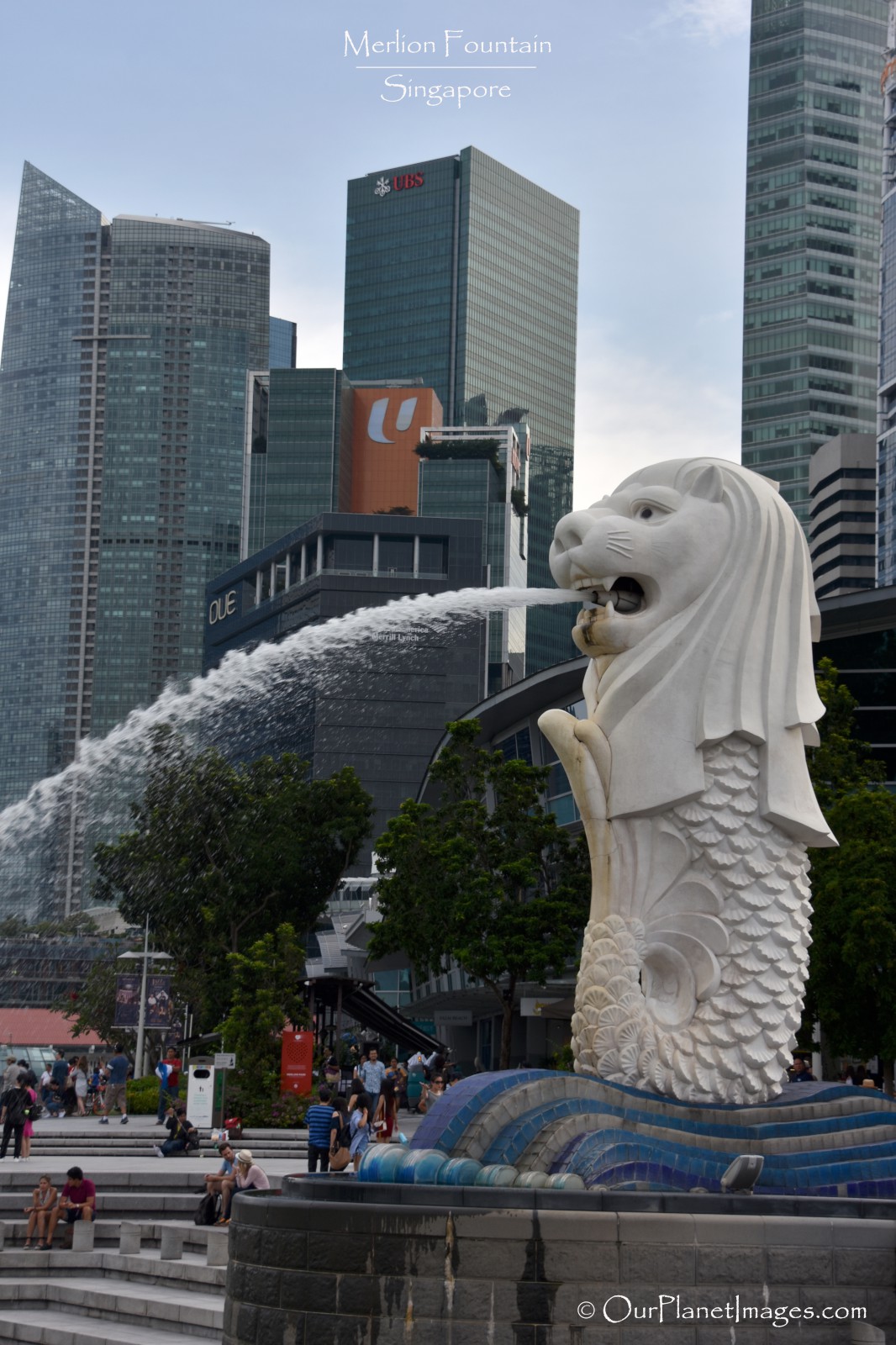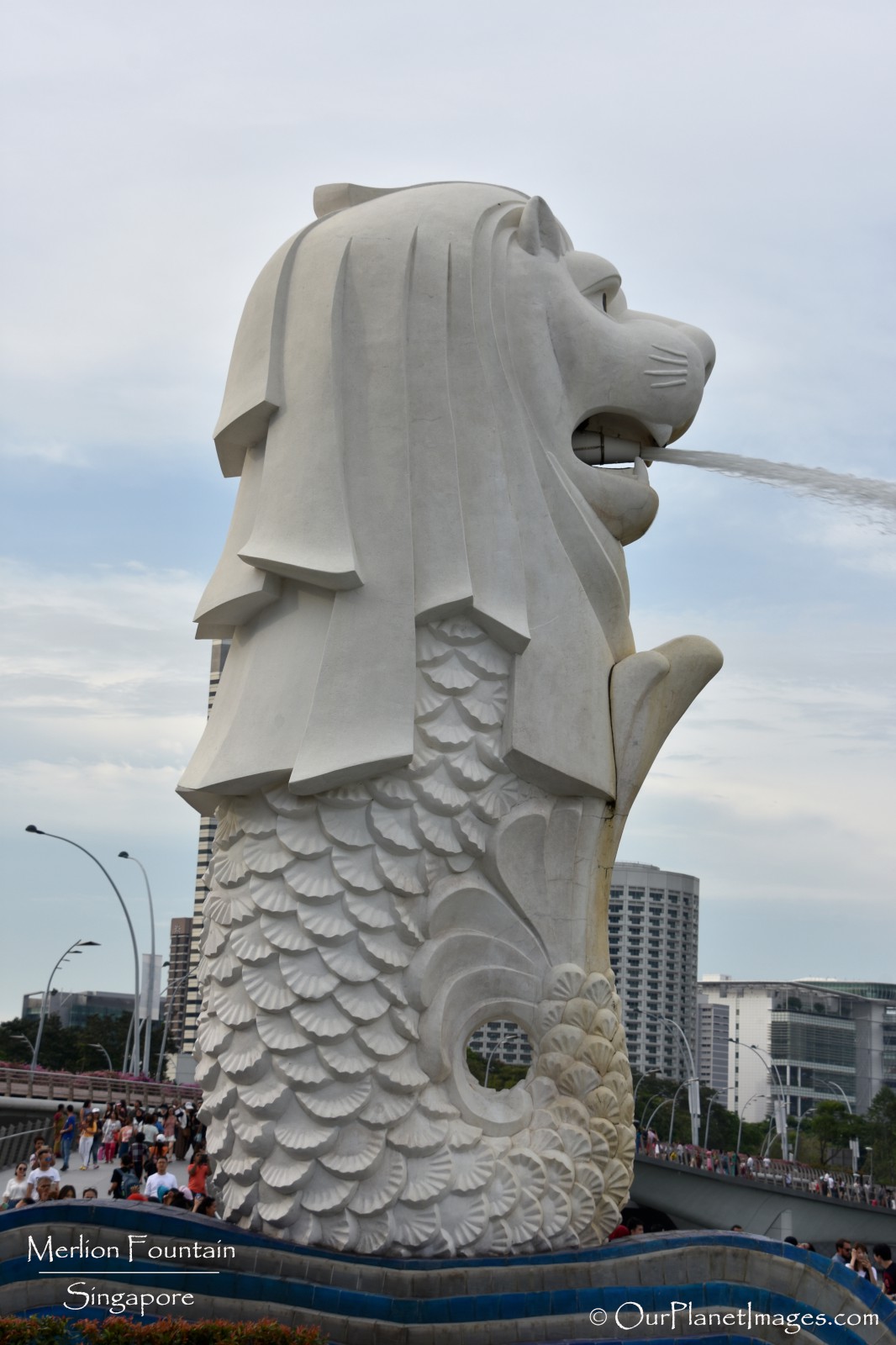 At night when the city's buildings light up the Merlion Fountain is also lit making it even more eye-catching than it is during the day.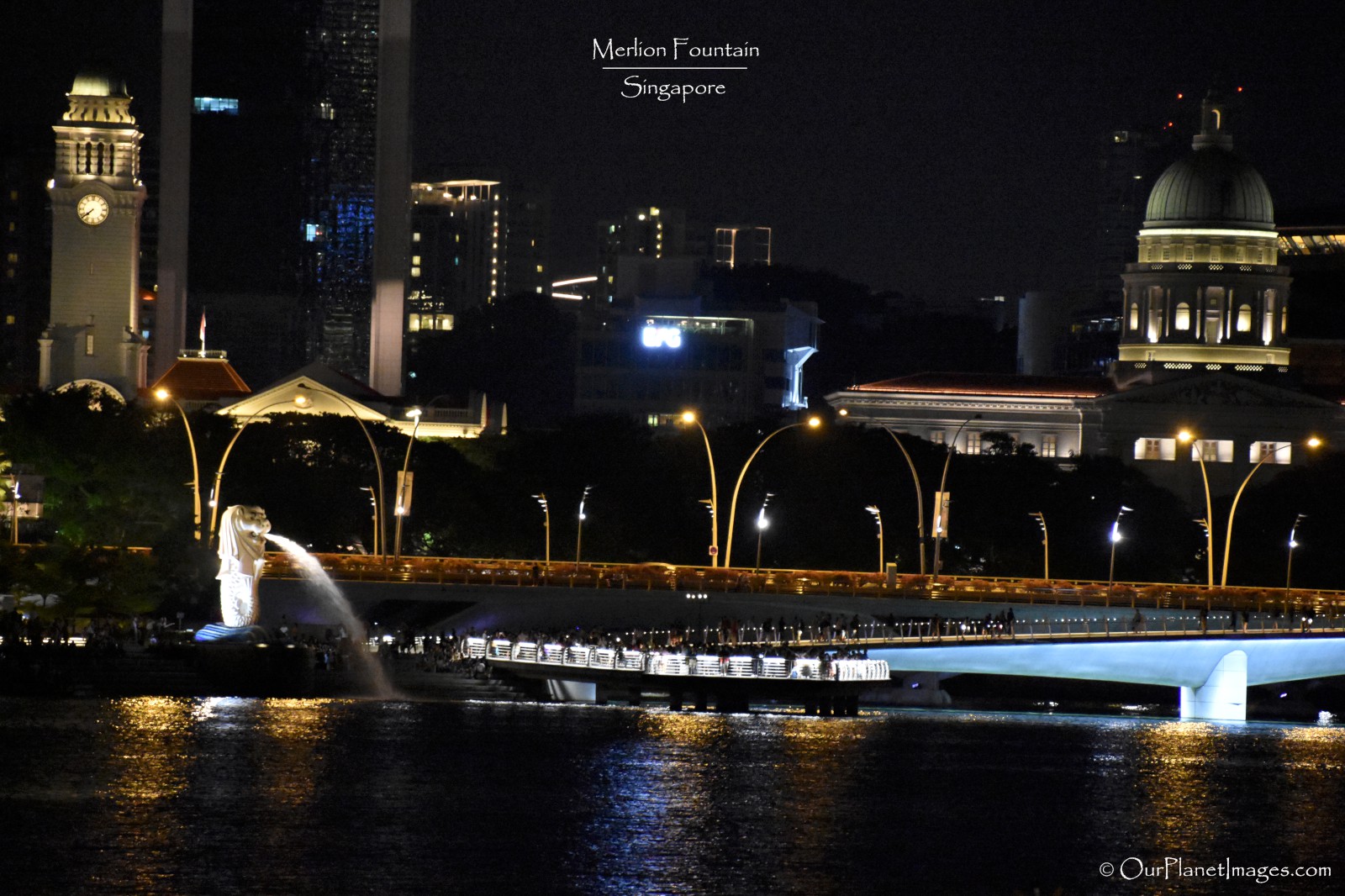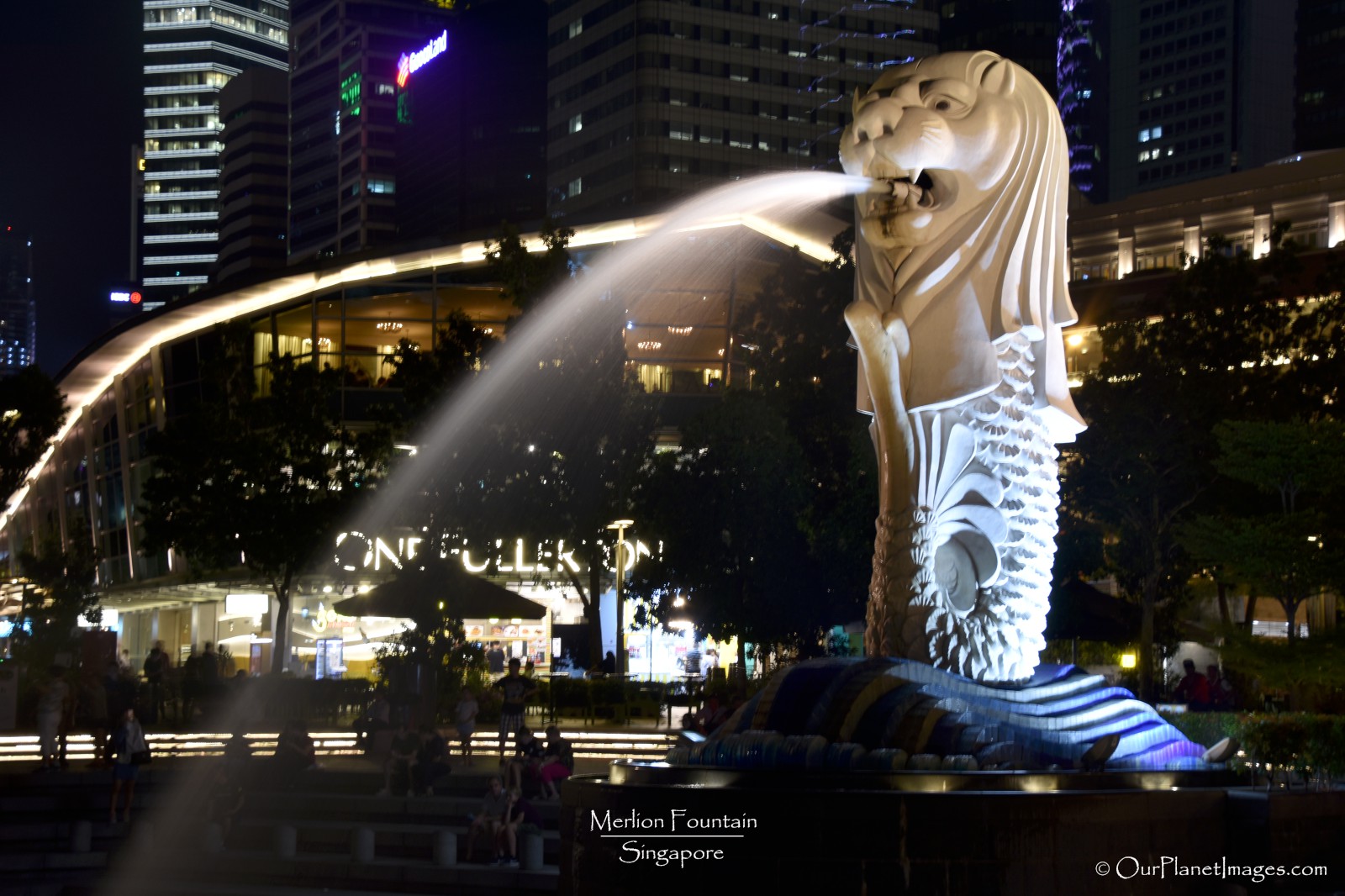 The best time to visit the Merlion Fountain would be in the early morning or late in the evening when it is not crowded. Additionally, Singapore can be hot so it will be cooler in the morning and at night.
Did you know that there are five sanctioned Merlion statues in Singapore?
The other four are:
The Sentosa Island Merlion which is the tallest at 37 meters high and has two viewing deck. The first is on the ninth floor which looks out of the Merlion's mouth and the second is on top of its head.
The smallest Merlion is also a fountain and is a 2 meter mosaic statue standing behind the main Merlion fountain that is known as the Merlion Cub.
The other two statues are both 3 meters high located on Mount Faber's point and at the tourism court.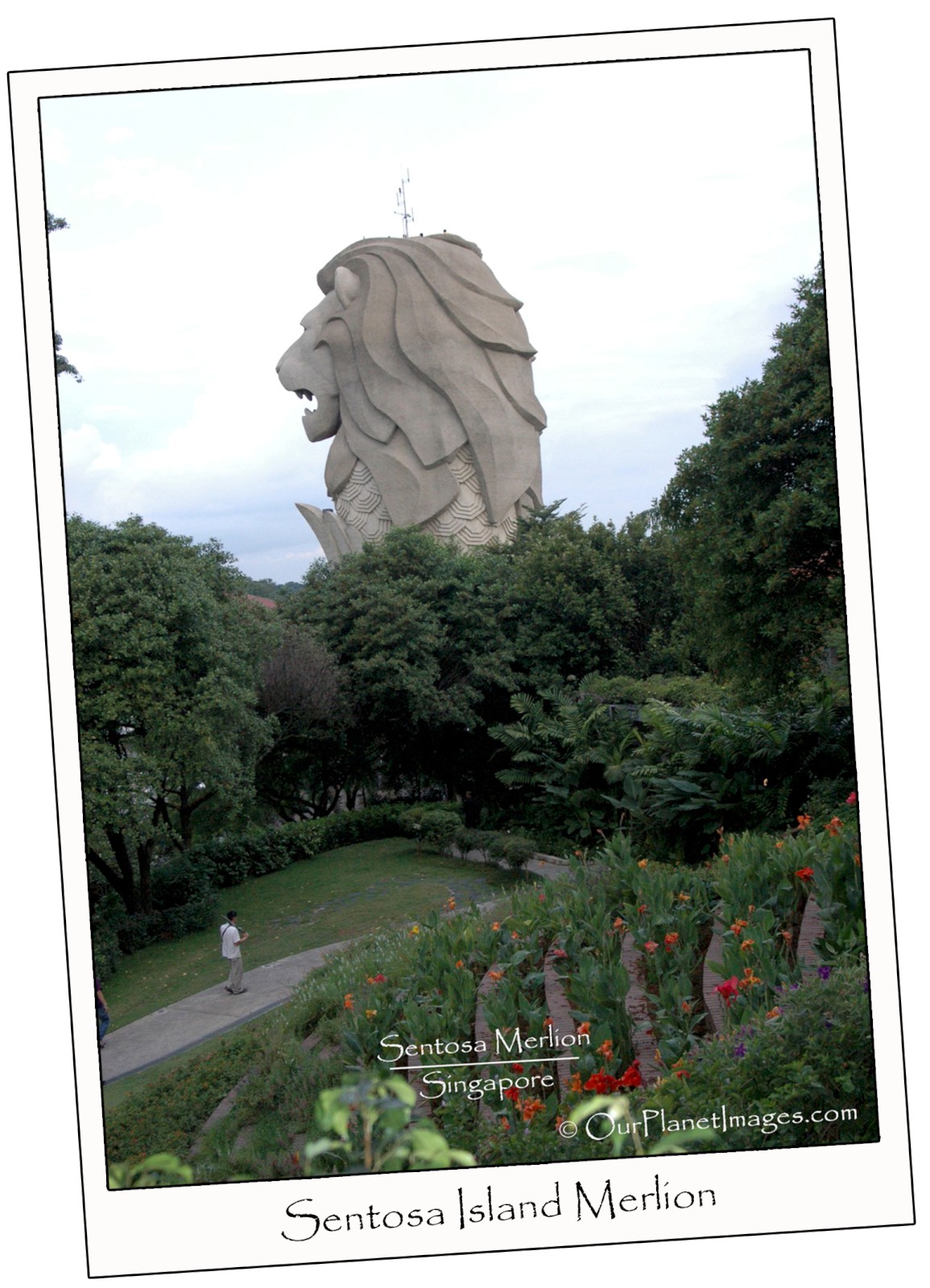 I have seen three of the five statues including the main Merlion Fountain, the Merlion Cub and the Sentosa Island Merlion. Visiting the Merlion Fountain is nice anytime. I like going in the morning because it is less crowded but my favorite time is late at night after the crowds from the laser light show at the Marina Bay Sands and the Garden Rhapsody Show at the Garden by the Bay have cleared away.