Retiro Park is an approximately 300 acre urban green space in the center of Madrid, Spain. The park was built in the 17th century but was not opened to the public until 1868 and is Madrid's version of New York's Central Park.
The park is dominated by trees in all directions but is packed with attractions which include monuments, galleries, statues and lakes. In addition to the attractions the park is designed for activities that range from yoga, roller blading, puppet shows for children, fortune tellers and food stands.
The most popular attraction is a man-made lake set in front of the massive columns and statue of Alfonso XII. Locals and tourist rent rowboats to paddle around the on the lake while other visitors enjoy feeding the resident ducks and carp (fish) that live in the lake.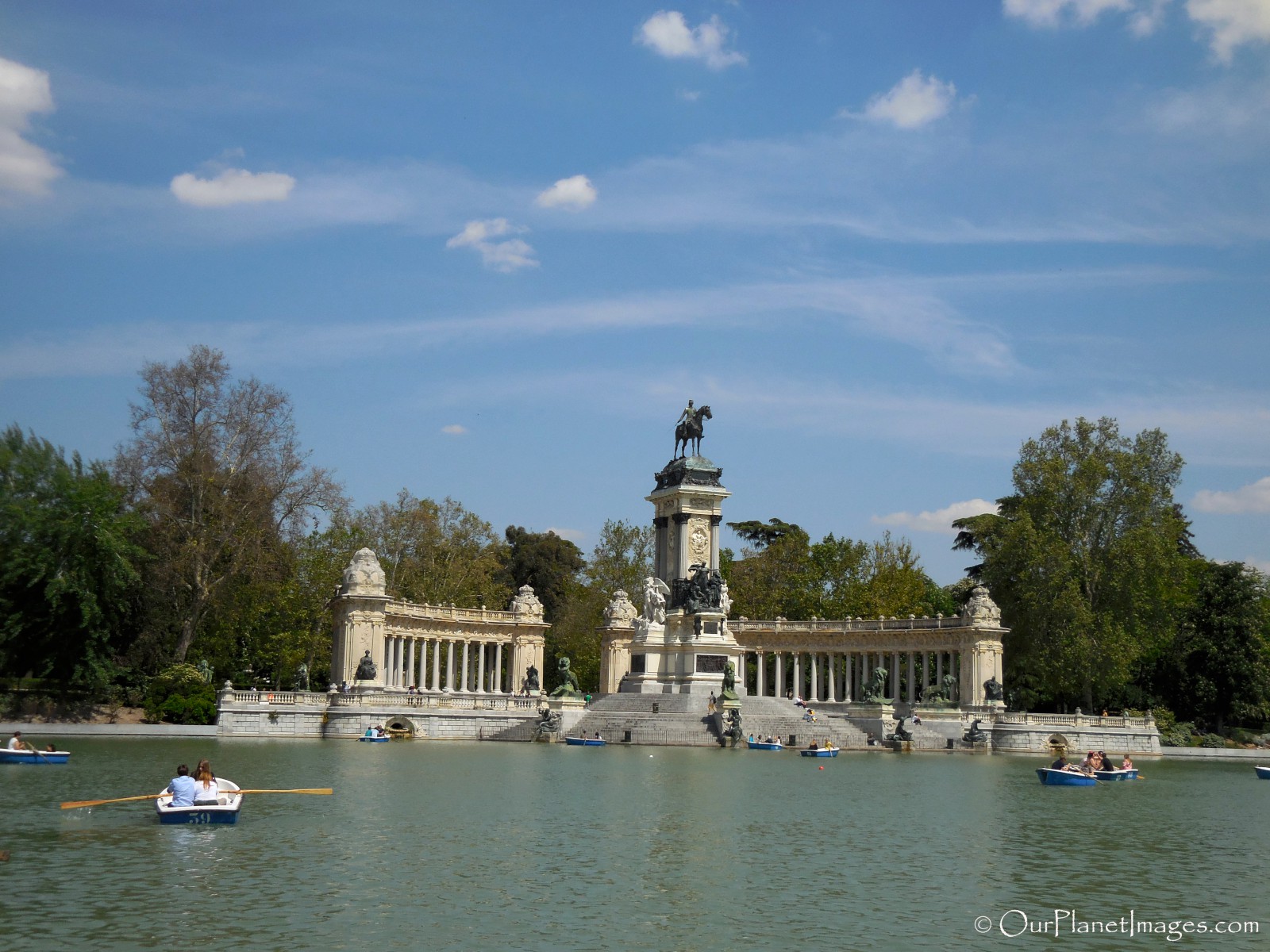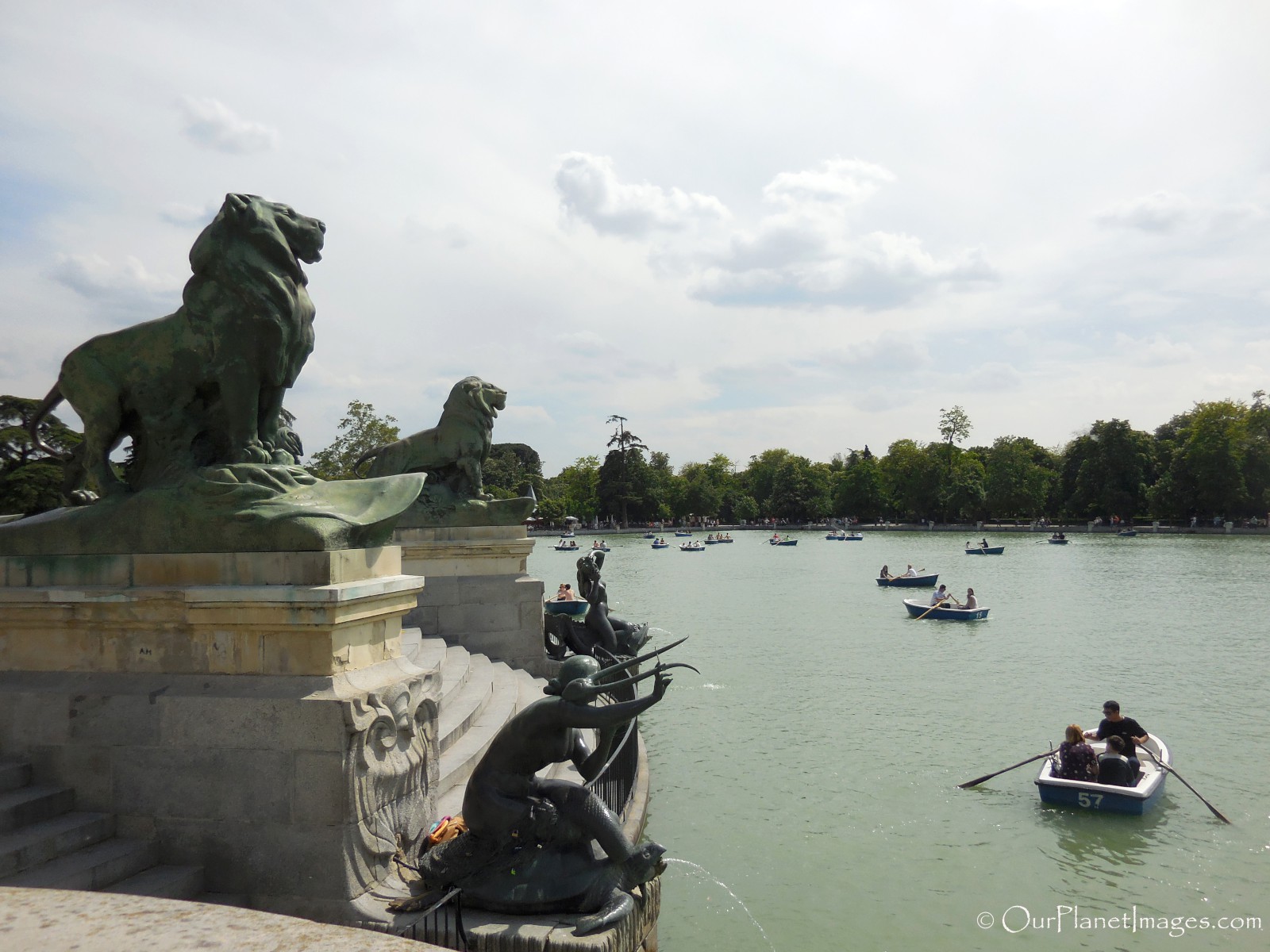 The monument to King Alfonso XII is an enormous monument on the edge of the lake. The king's statue is located in the center of a semi-circle of columns that makes for an impressive back drop for the lake.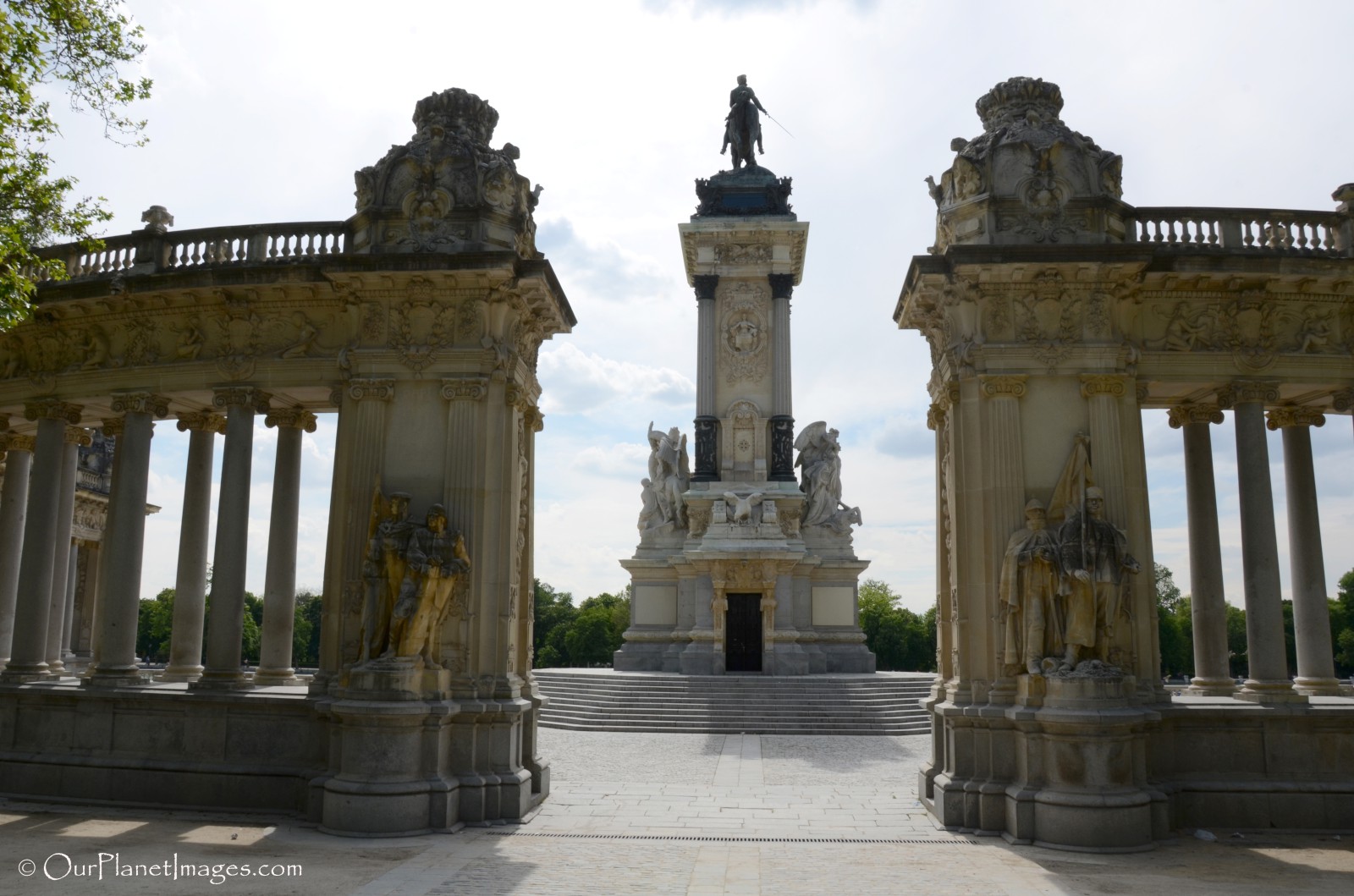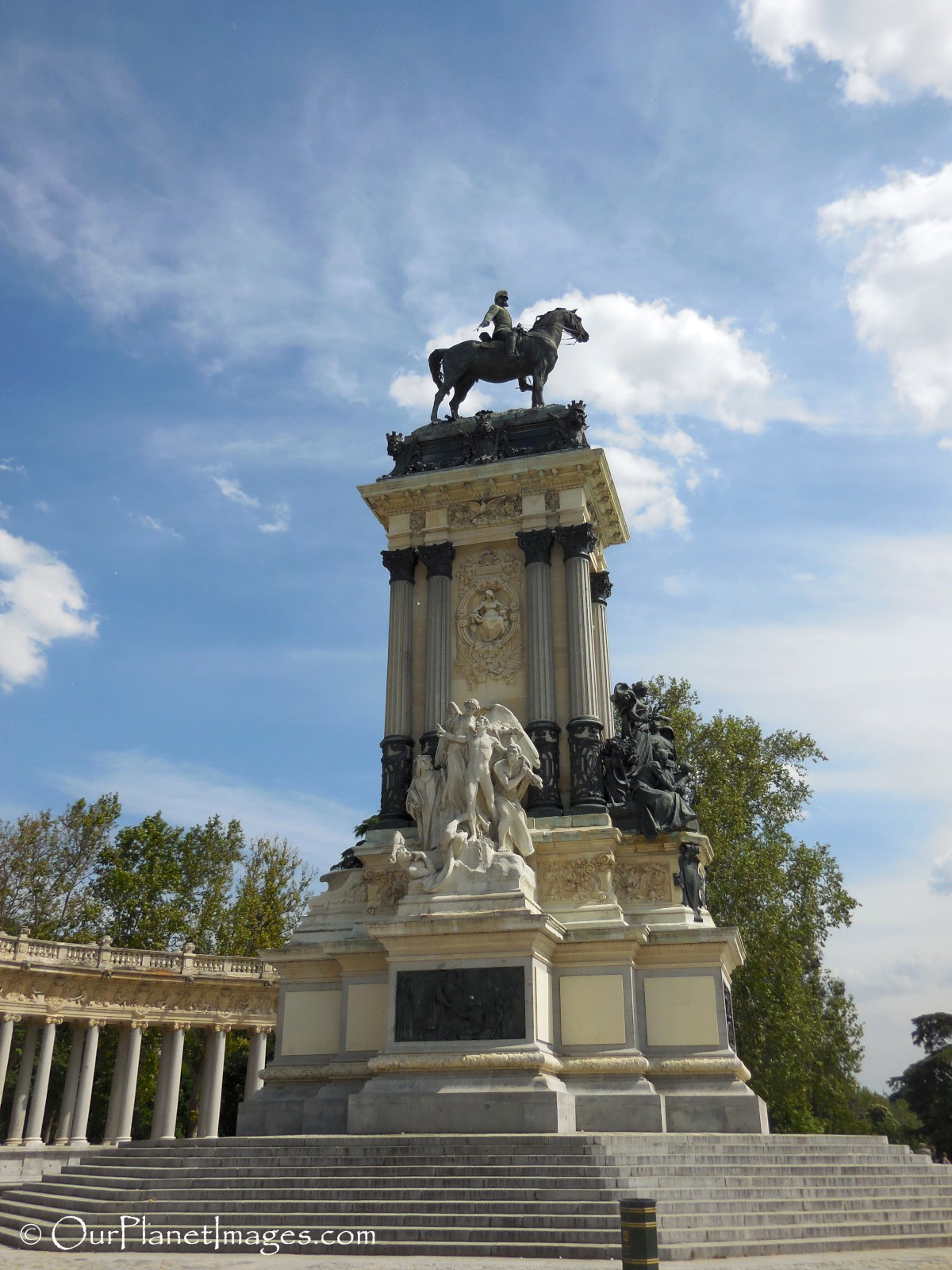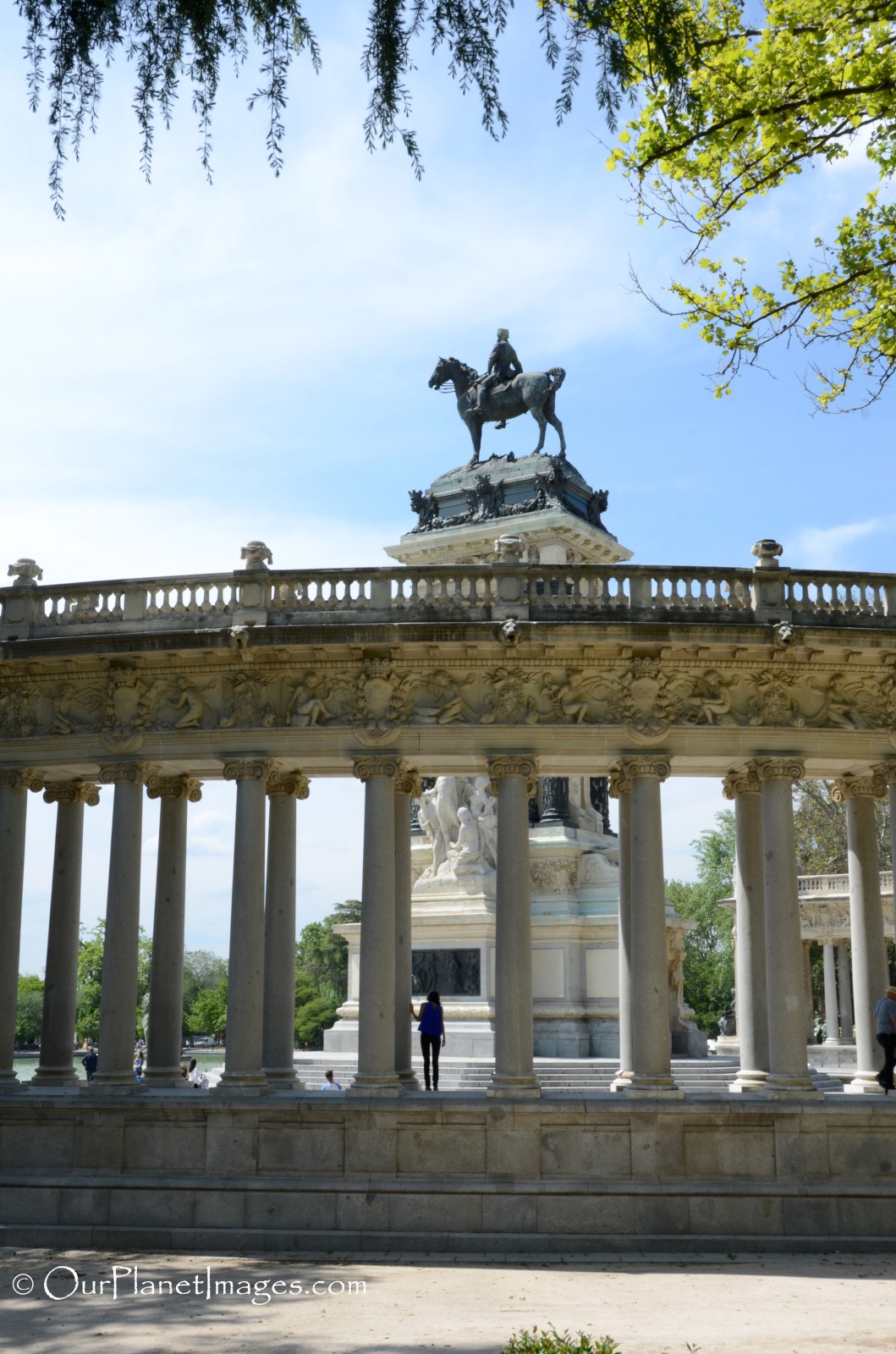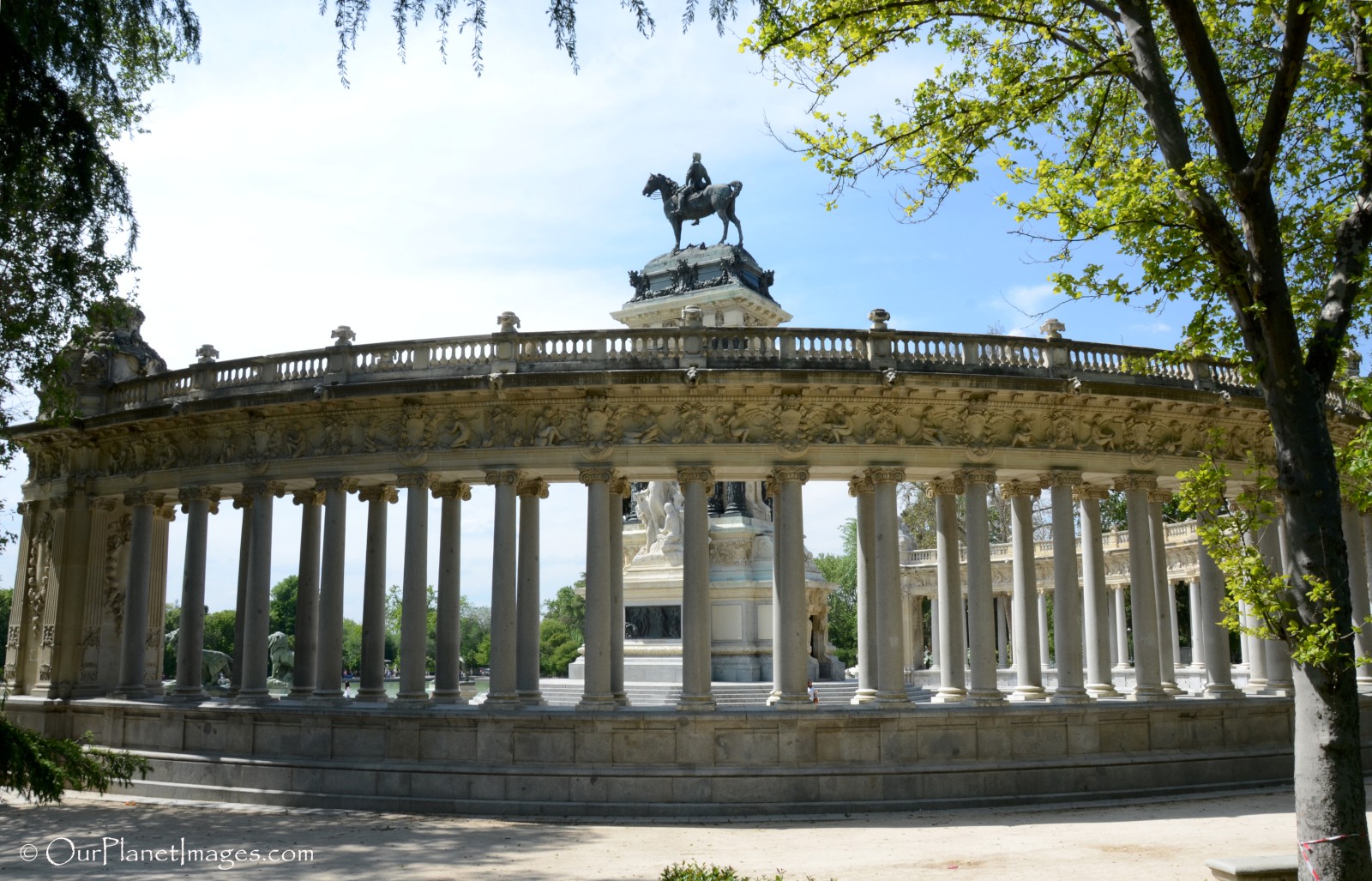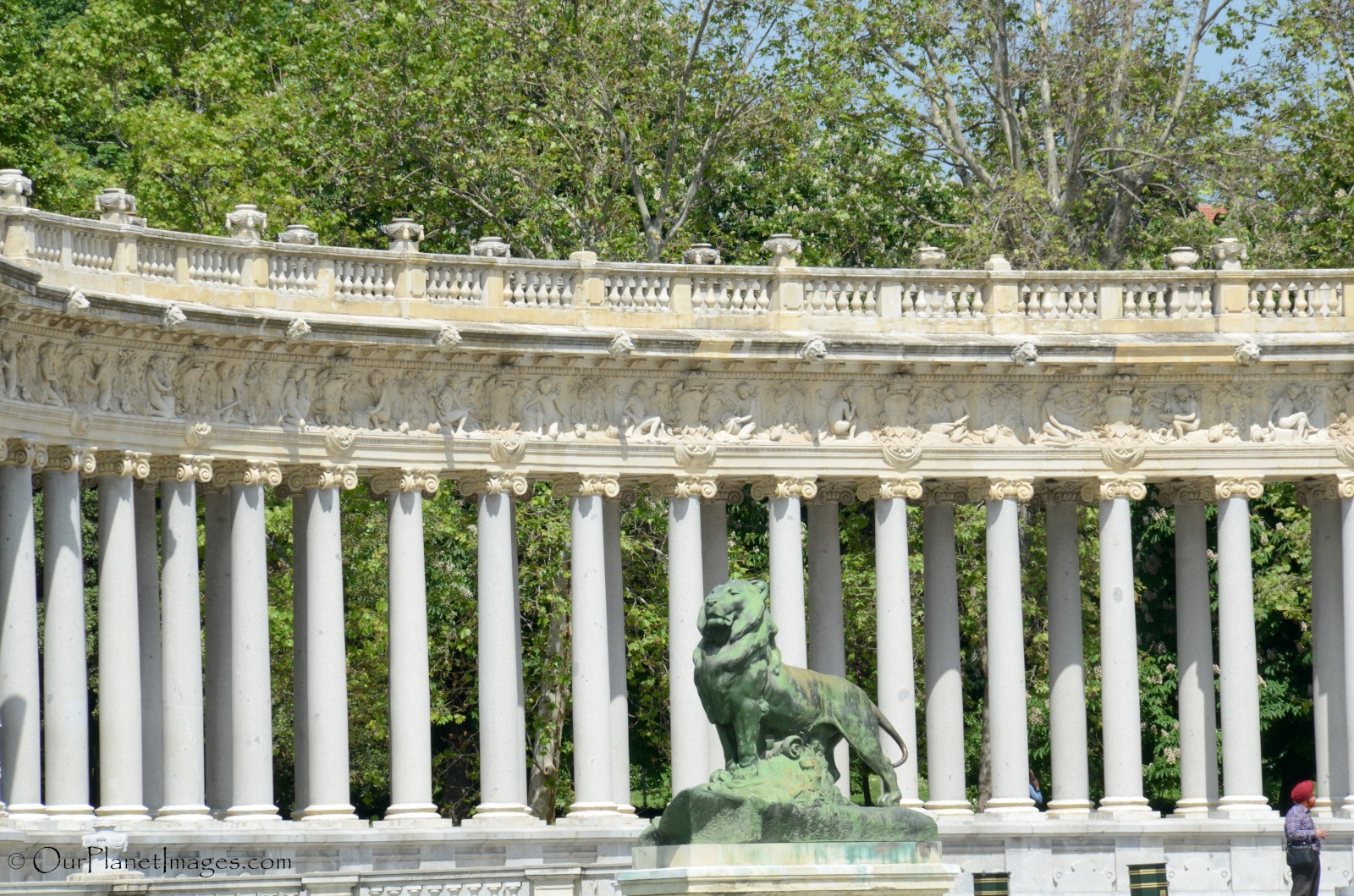 The park has several small plazas that feature fountains and other interesting attractions.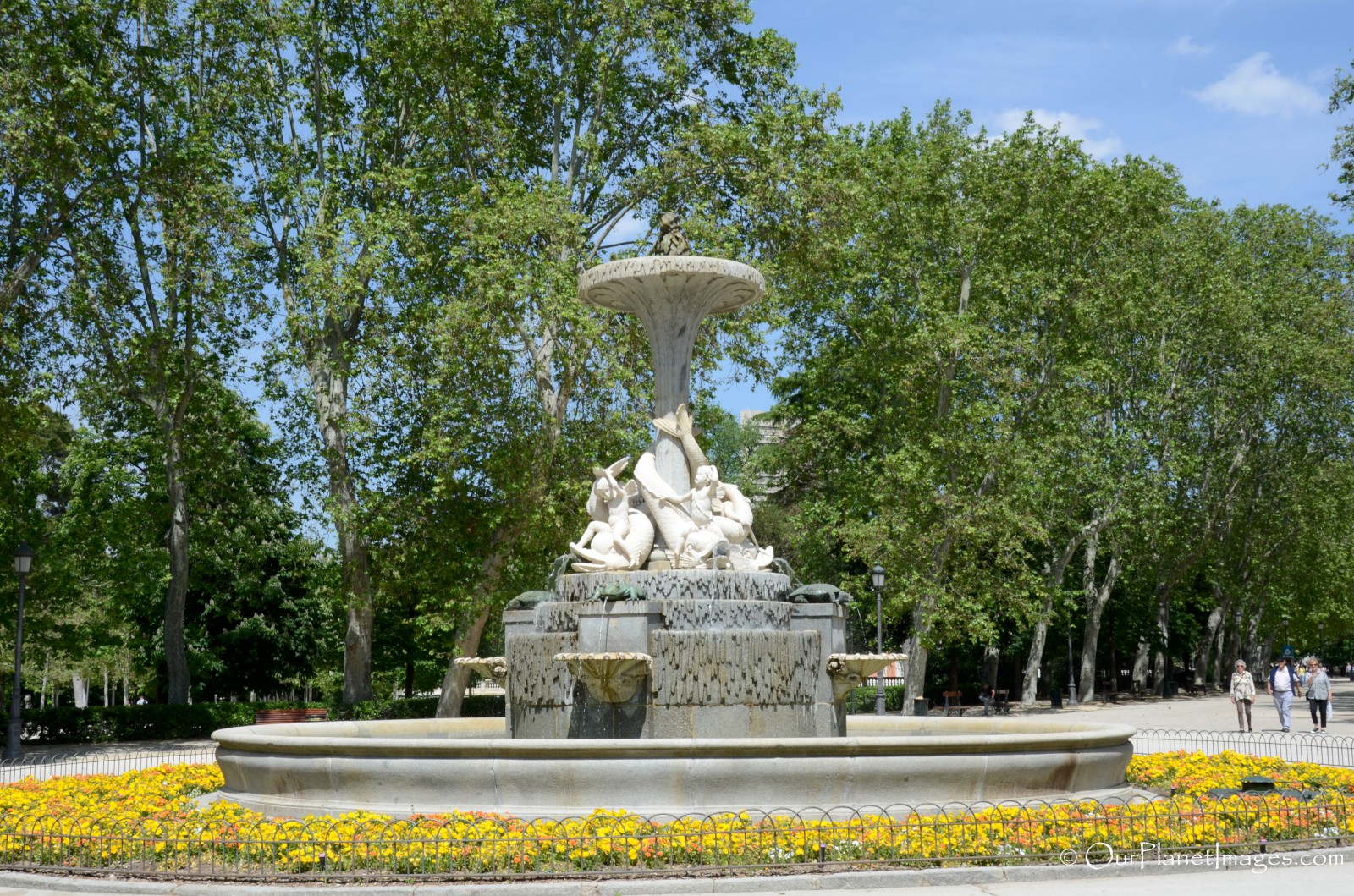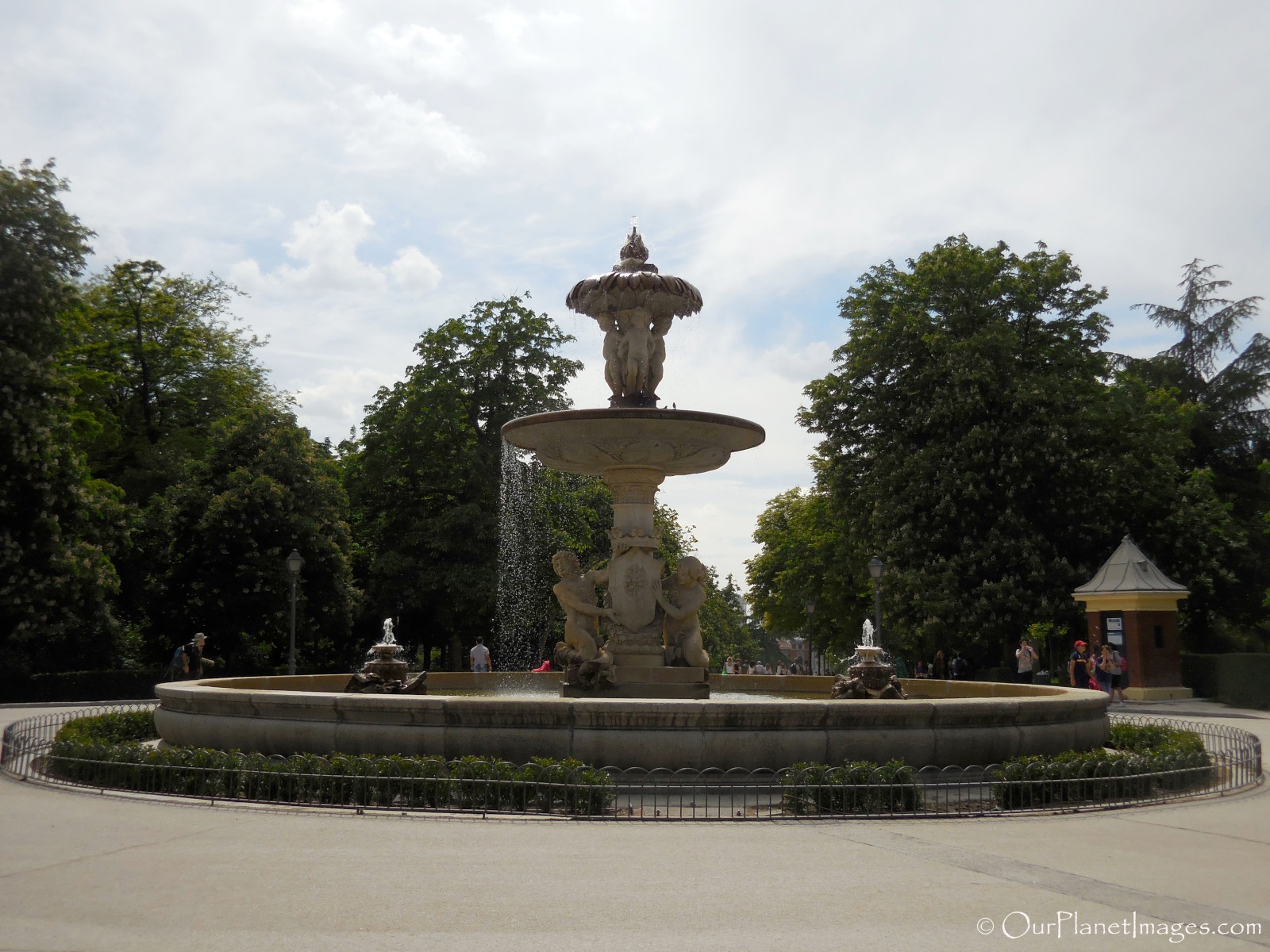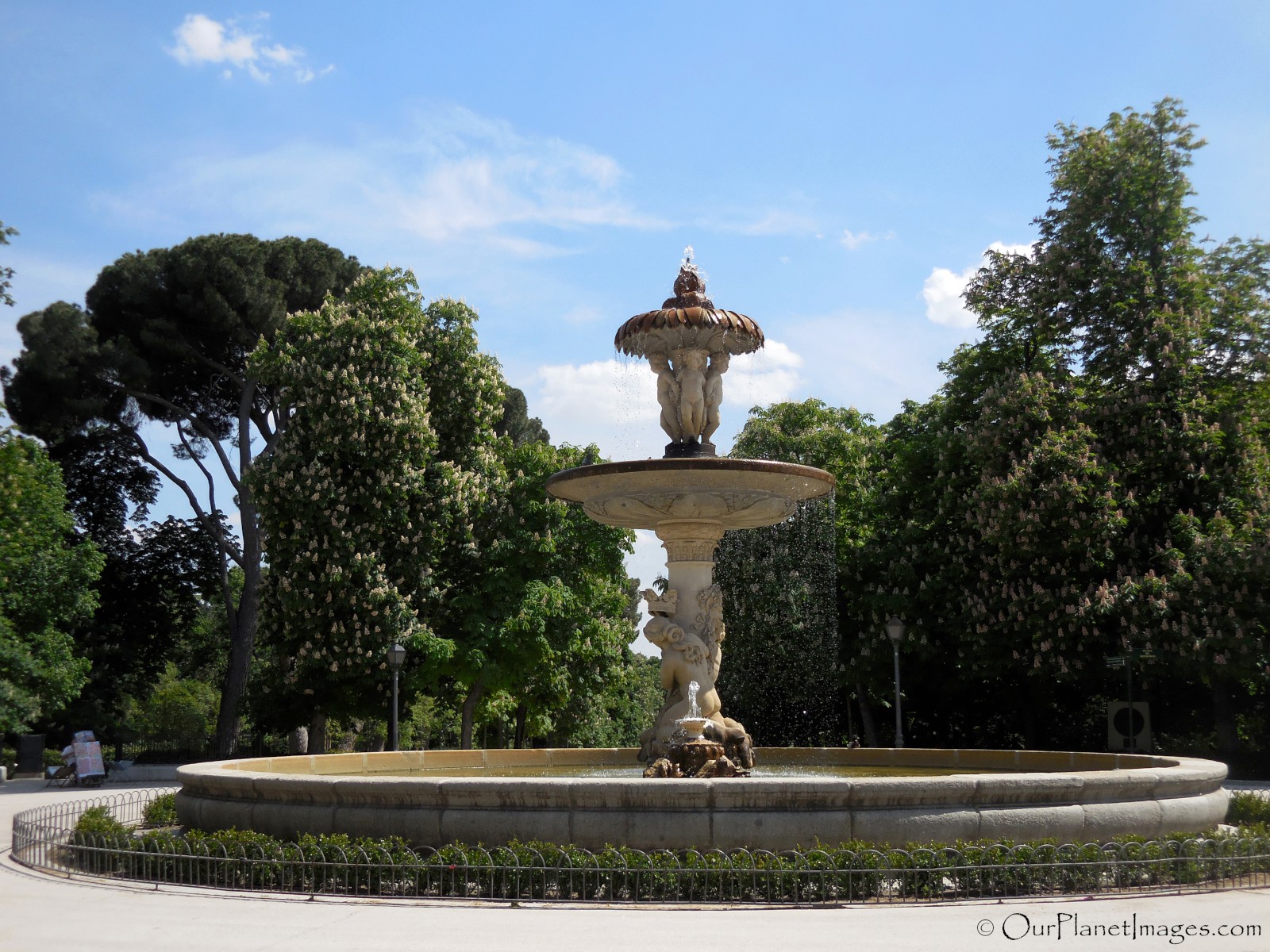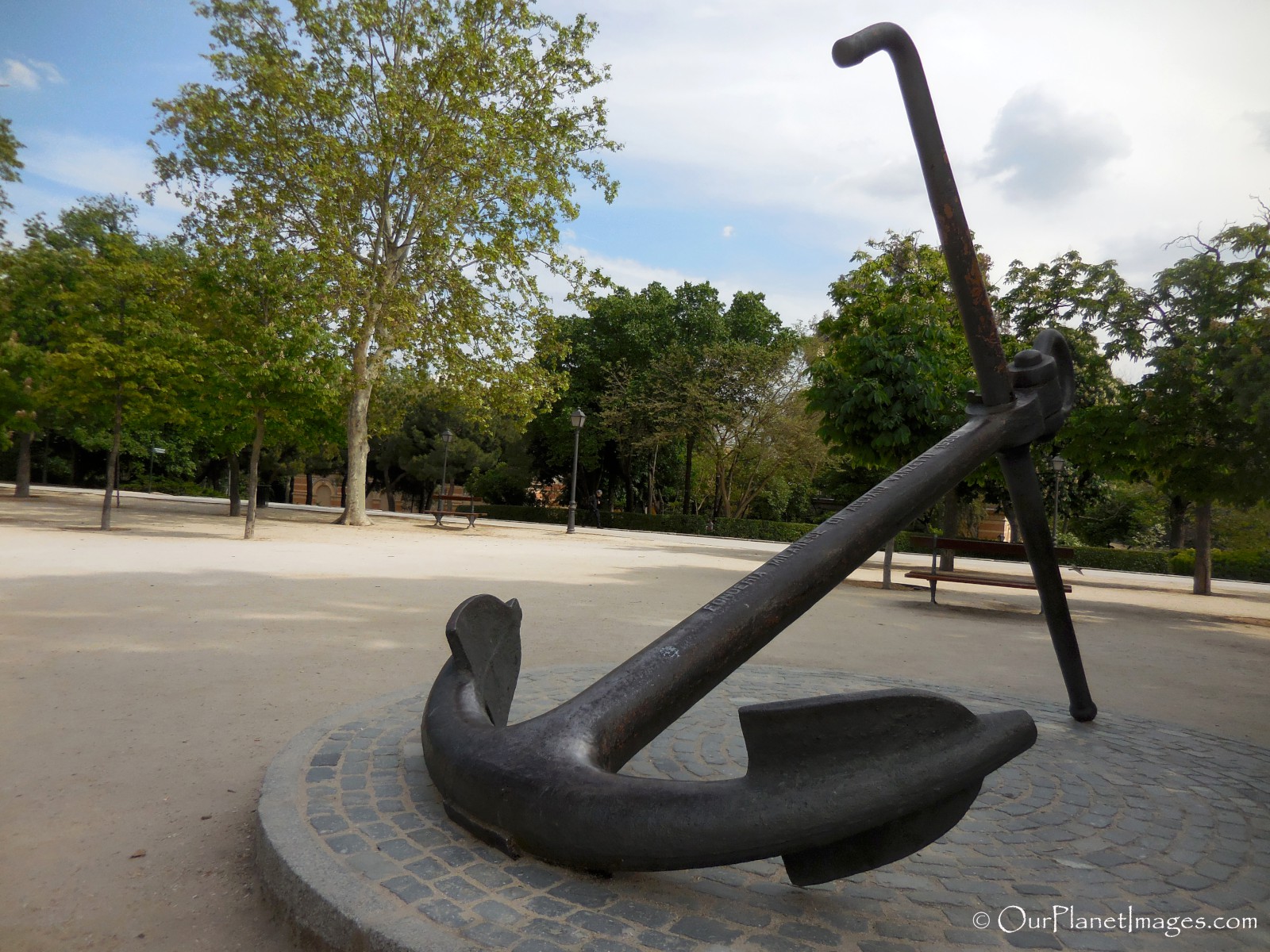 The park is busy with activities for people to enjoy but it is large enough that it is easy find places for a quite relaxing walk through the trees.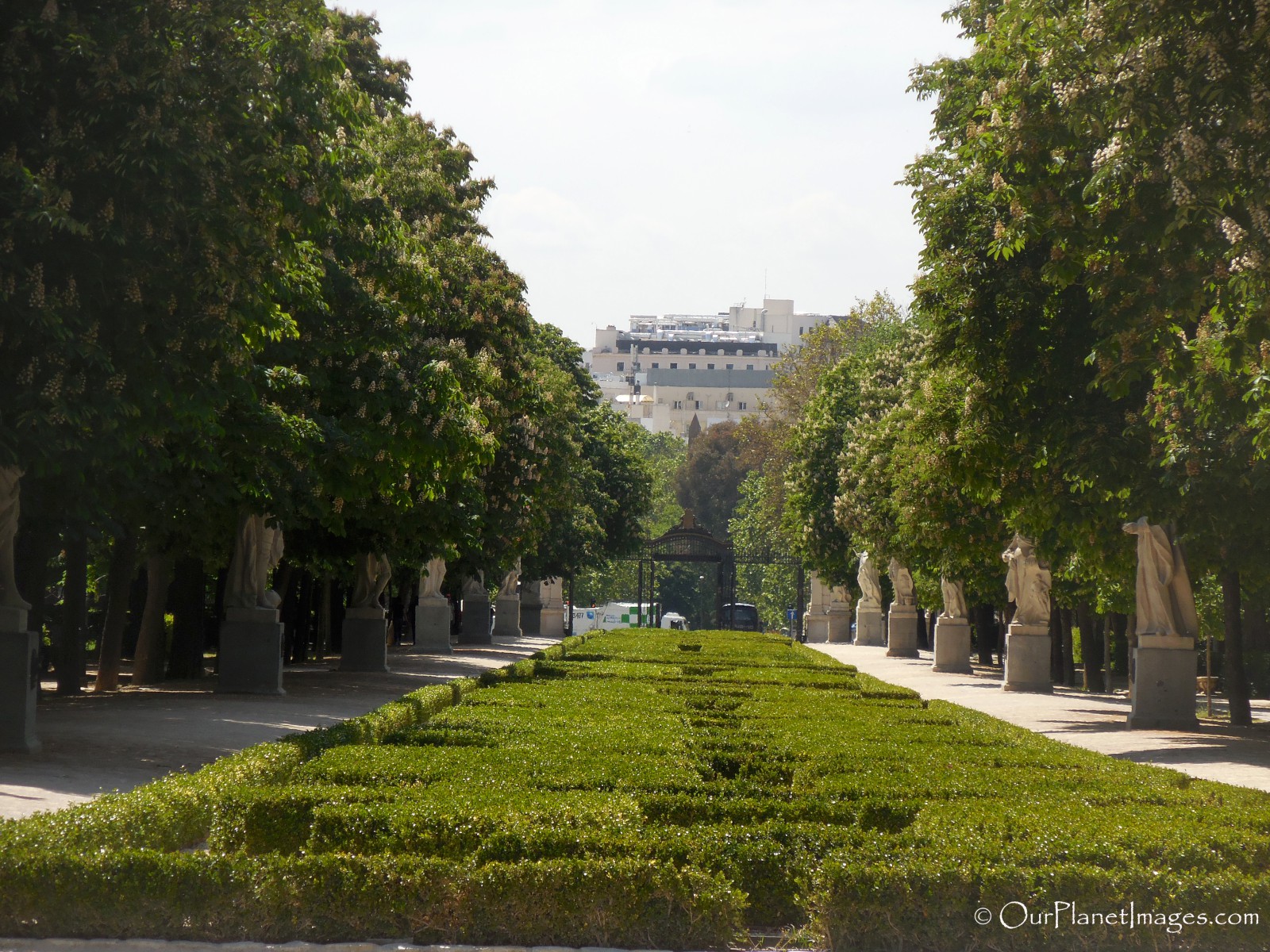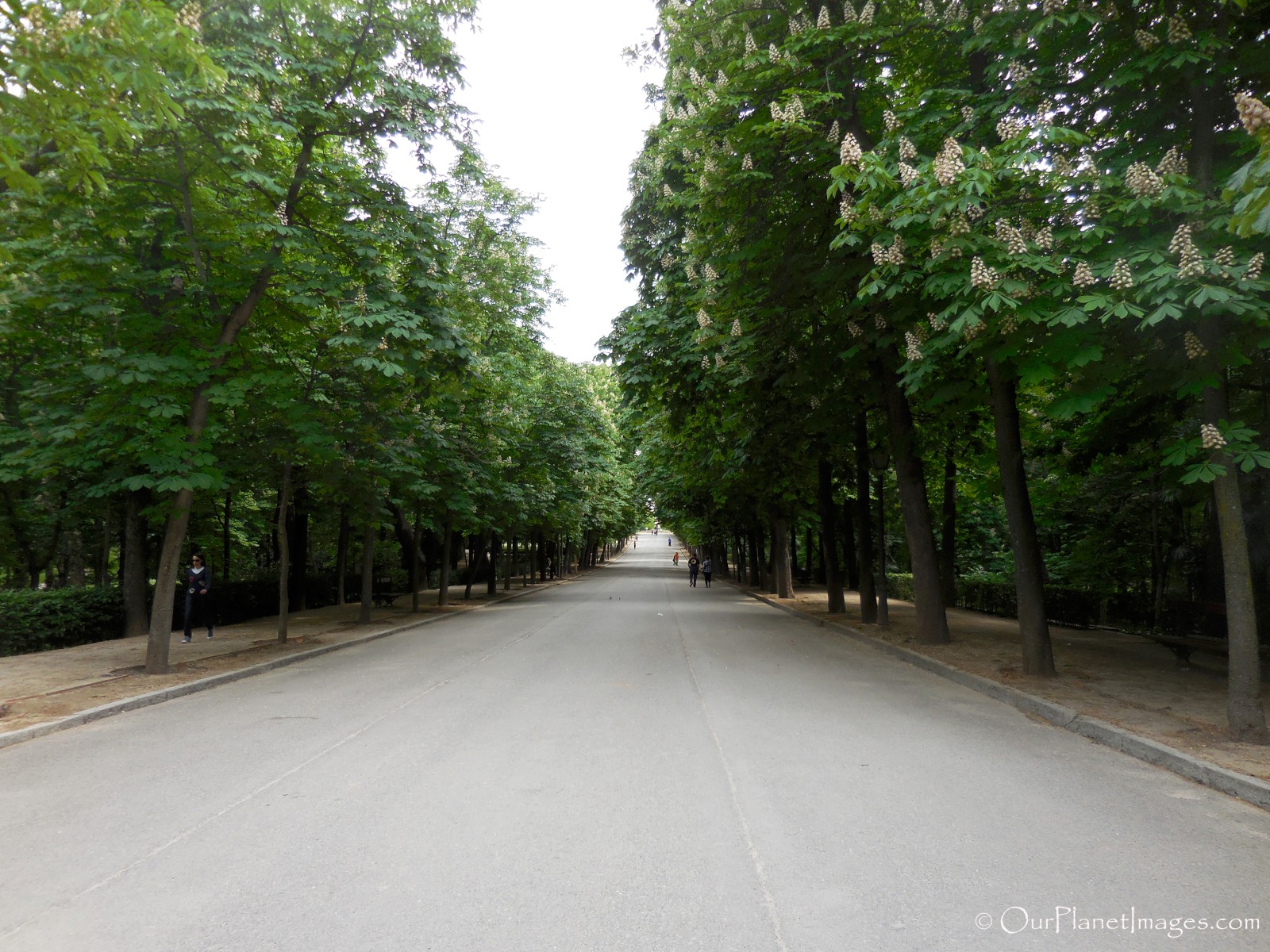 Retiro Park is a nice urban park located in the heart of Madrid. The park is a popular place for locals and tourists with lots of activities but the park is loaded with mature trees that provides a separation between active areas which provides the feeling that the park is not busy.
The monument to King Alfonso XII is an impressive monument and the large lake is a fun place to people watch, feed the duck/fish or to join the locals by renting a rowboat.
The park has lots of space to take a peaceful walk or to sit on a park bench and listen to the running water from a fountain if you need some down time to relax.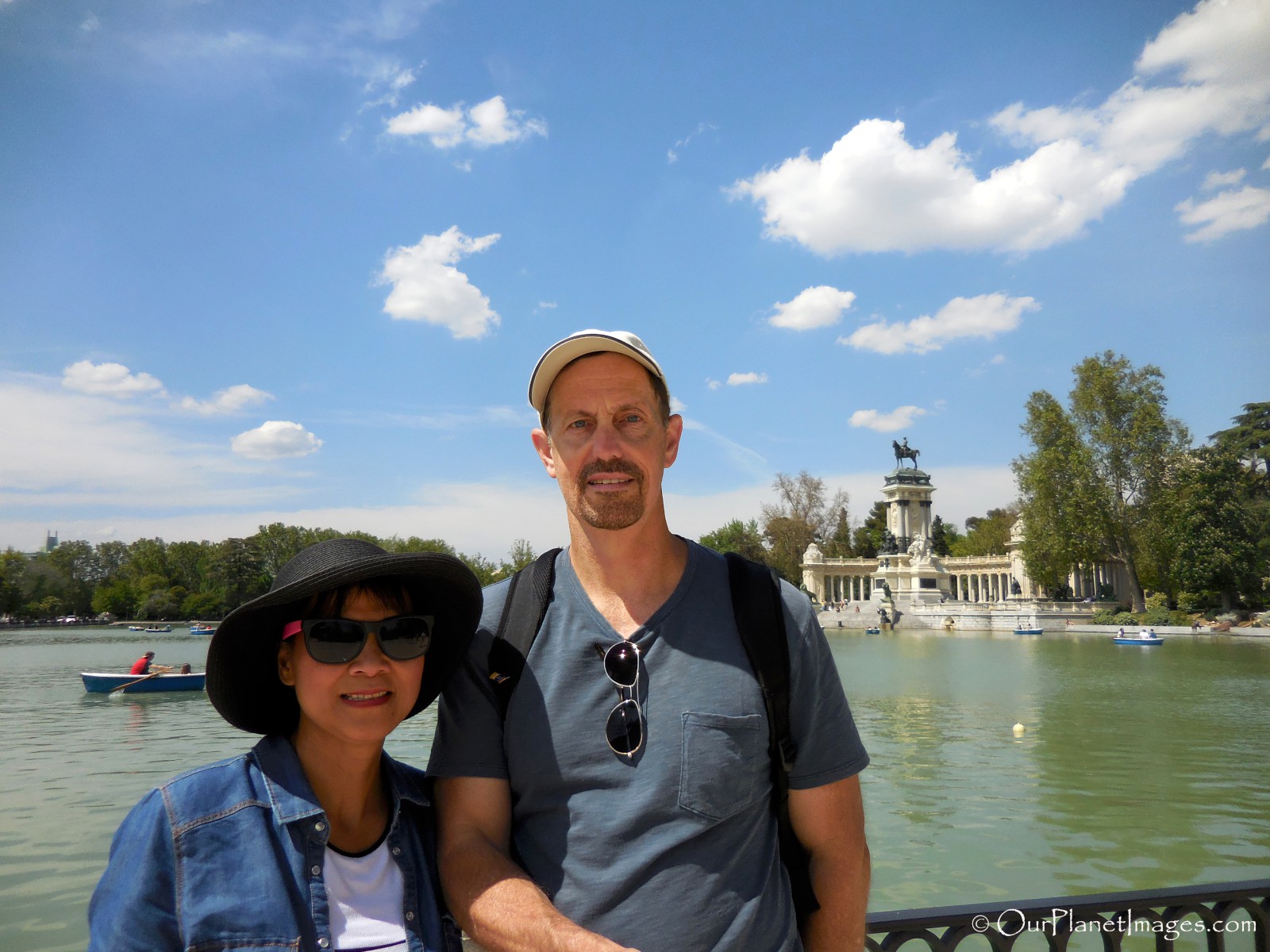 I have visited many of the world's largest cities because most popular tourist attractions are located in or near large cities. I almost always spend time is those city's urban parks because I like to take a break from the frantic city pace and enjoy some relaxing time between planned activities.
Travel is not always about the things that you can see or do. I think it is important to find a place to absorb the feeling of being in locations that I visit.