The Burj Al Arab is one of Dubai's most famous tourist landmarks and is often placed in the top five of the world's most iconic hotels. Its distinctive sail-shaped silhouette is more than a stunning hotel, it is a symbol of modern Dubai.
The hotel was opened in 1999 and was built on a triangular man-made island reclaimed from the sea. The island is only 920 feet from the beach and is connected to the mainland with a private bridge. The hotel stands 1053 feet above sea level and is the 3rd tallest hotel in the world and provides panoramic view of the Arabian Gulf.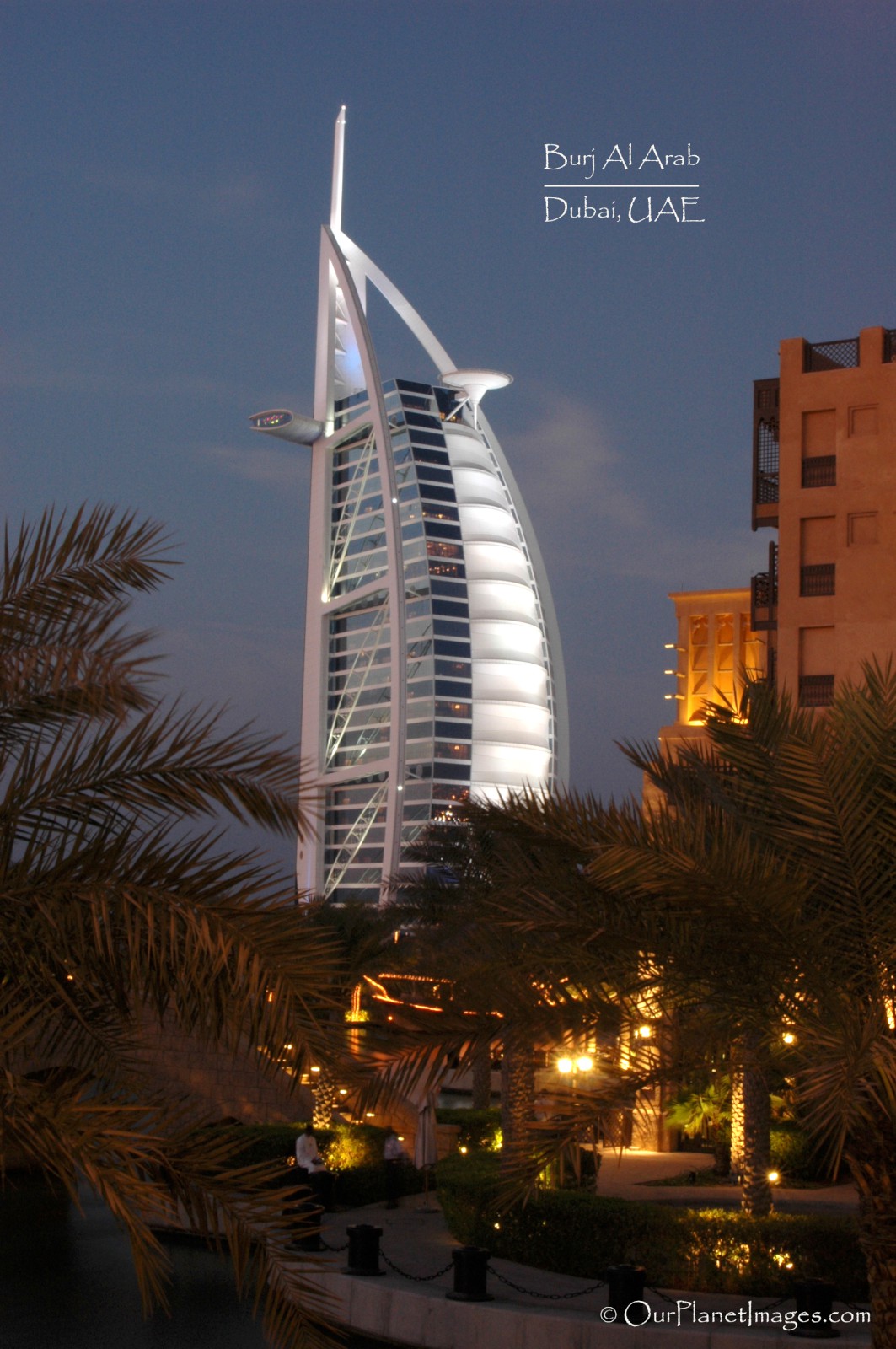 The Burj Al Arab has been call the worlds only 7 star hotel.
Despite its size, the Burj Al Arab holds only 28 double story floors which accommodate 202 bedroom suites. The smallest suit is 1,820 square feet and the largest is 8,400 square feet.
There are 142 one bedroom deluxe suites, 28 two bedroom deluxe suites, 18 panoramic suites, 4 club suites, 6 diplomatic suites, 2 presidential suites and 2 royal suites.
The cost of staying in a suite begins at $1,000 per night and increases to over $15,000 per night. The royal suite is the most expensive at $24,000 per night.
The hotel has 60 reception desk, one on each floor and the staff to suite ratio is 8 to 1which is one of the highest in the world.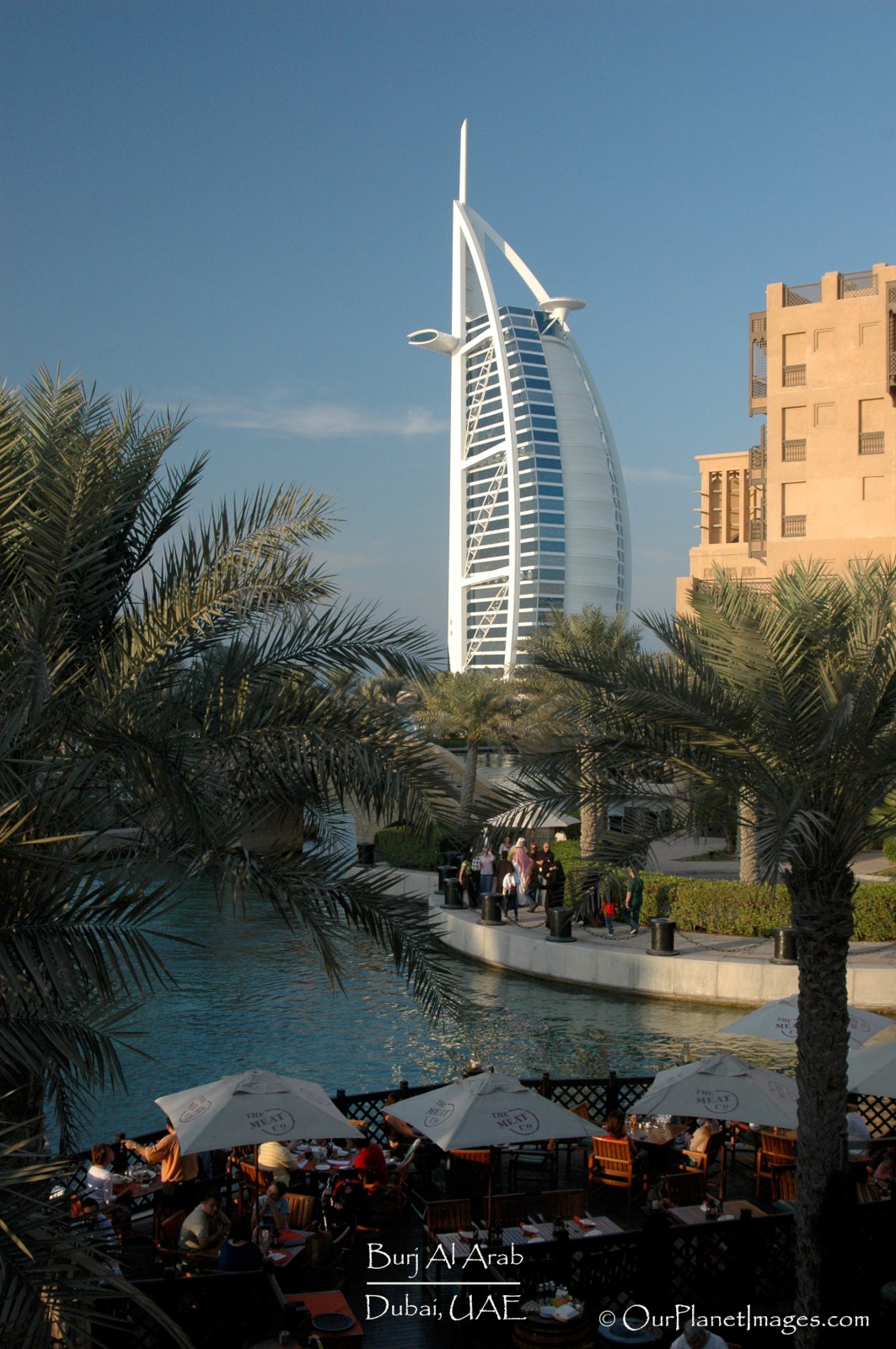 After reading those fact, it probably goes without saying that I have never been in the Burj Al Arab but even from the outside it is impressive to see. At night the colors change and provide for a beautiful setting to have dinner at the Souk Madinat Jumeirah. The pictures in this post were taken from the Souk Madinat Jumeirah and show that the Burj Al Arab truly is a beautiful building by or by night.