The Madinat Jumeirah complex is located in Dubai, United Arab Emirates. It consists of a couple of luxury resorts, restaurants, cafes and the shopping center is built in the traditional Arabic style. The shopping center known as the Souk Madinat Jumeirah is a recreation of a traditional souk with narrow walkways and relaxing courtyards.
One of the most notable characteristics of the Arabic style architecture is all of the wind catchers at the high points of the buildings. Wind catchers are the open air cube structures with wooden poles on the corners. They are located at the highest point of the building to catch the cooler air and funnel it down to the living area of the building.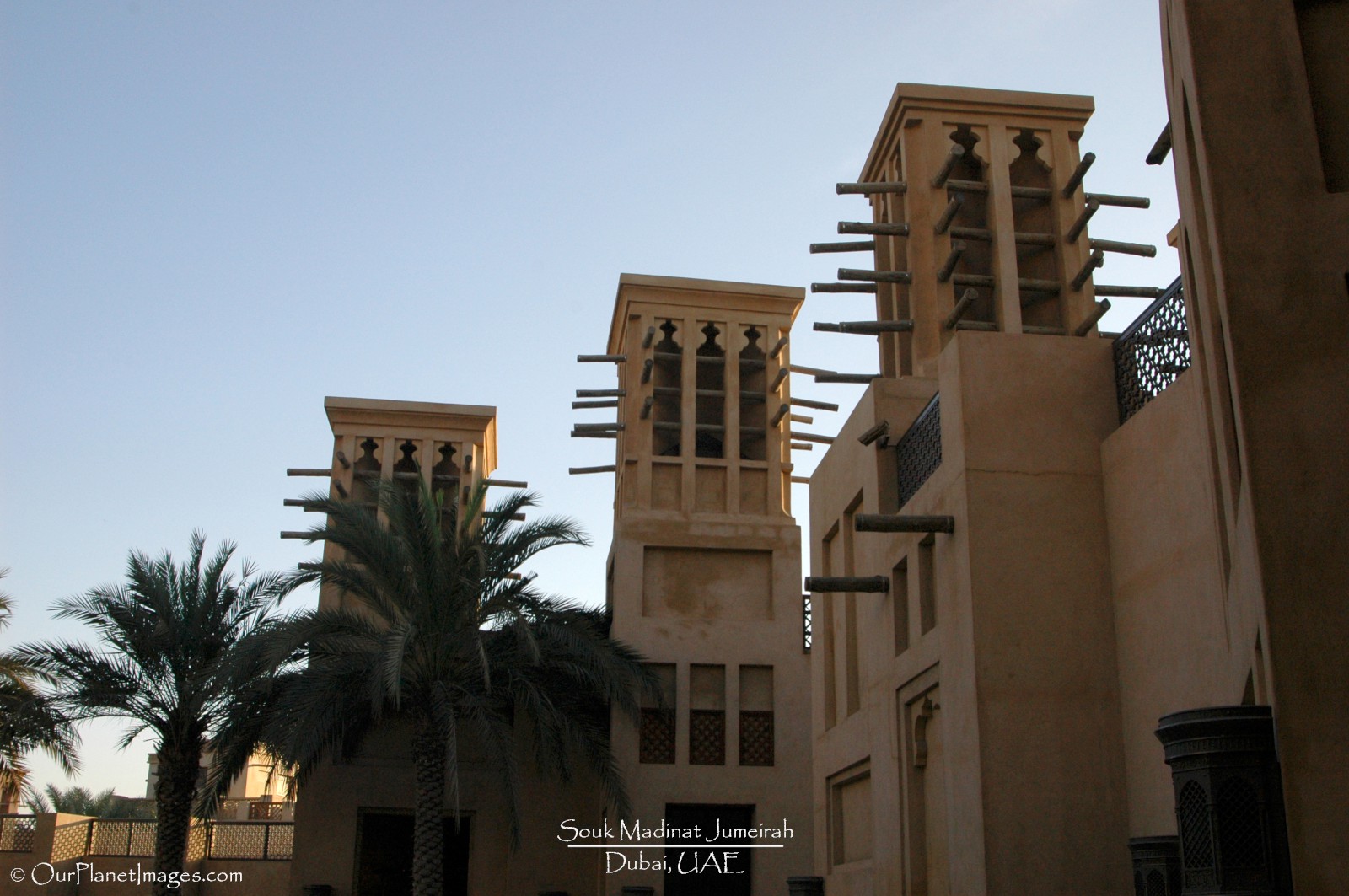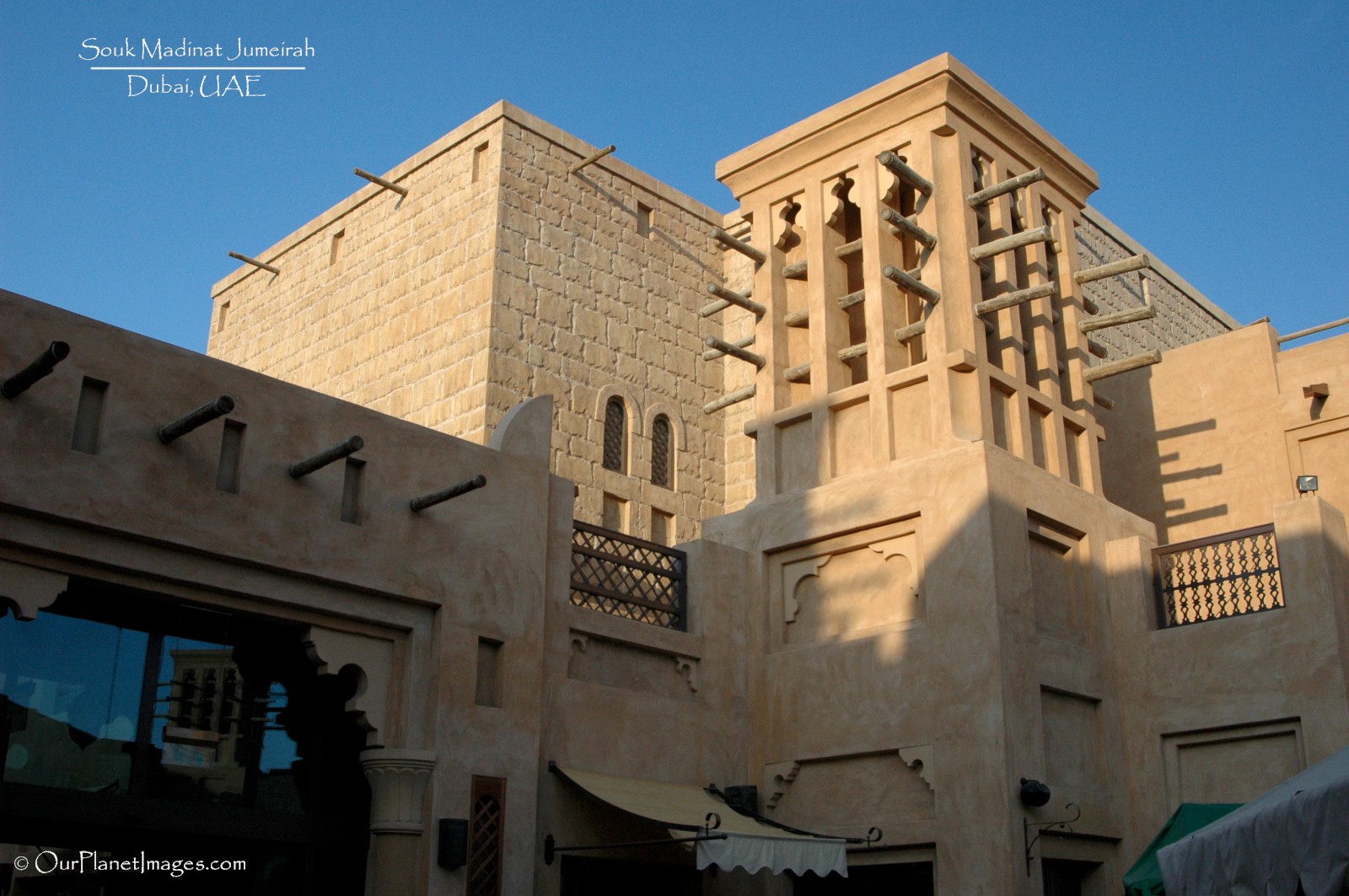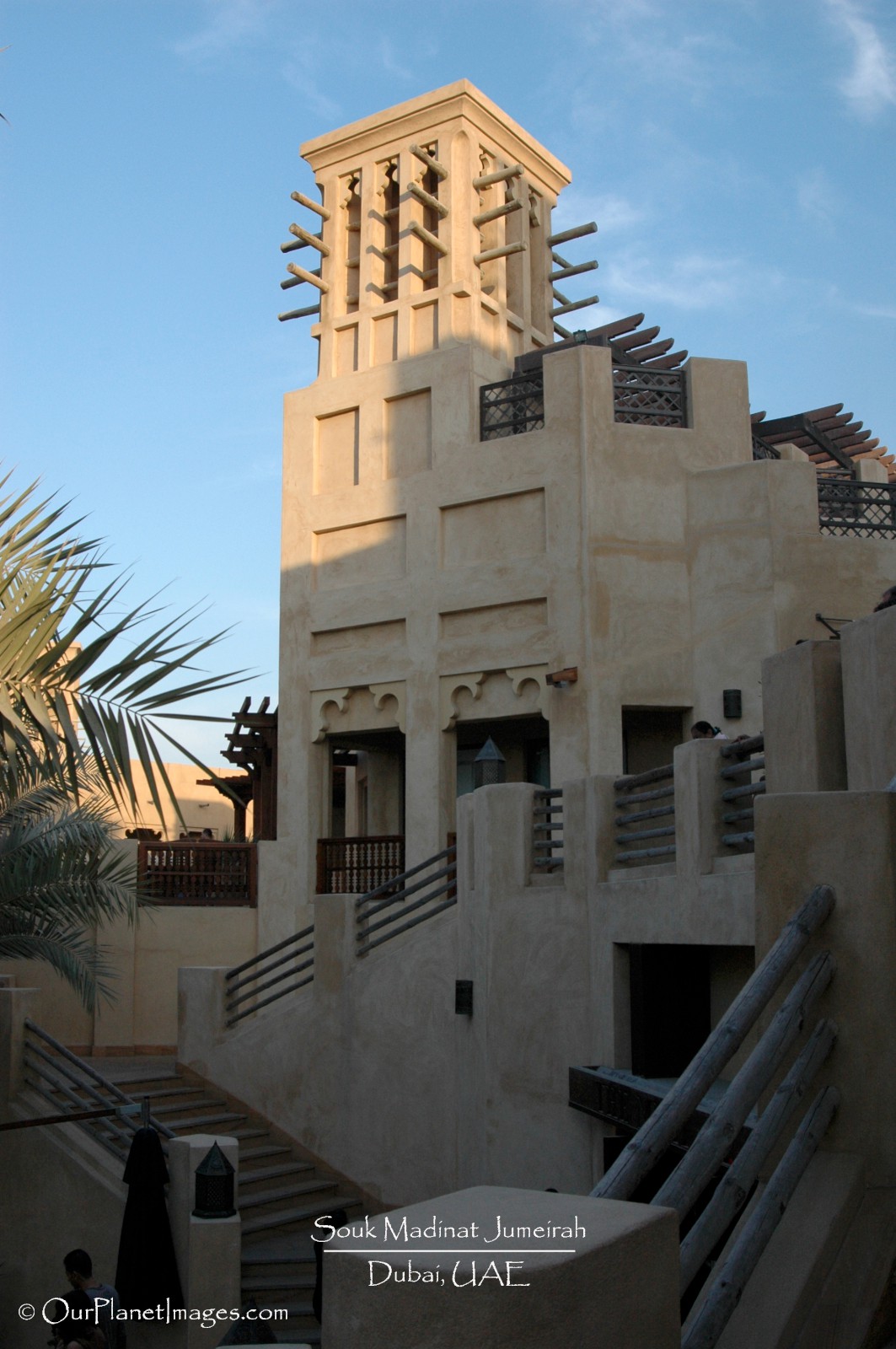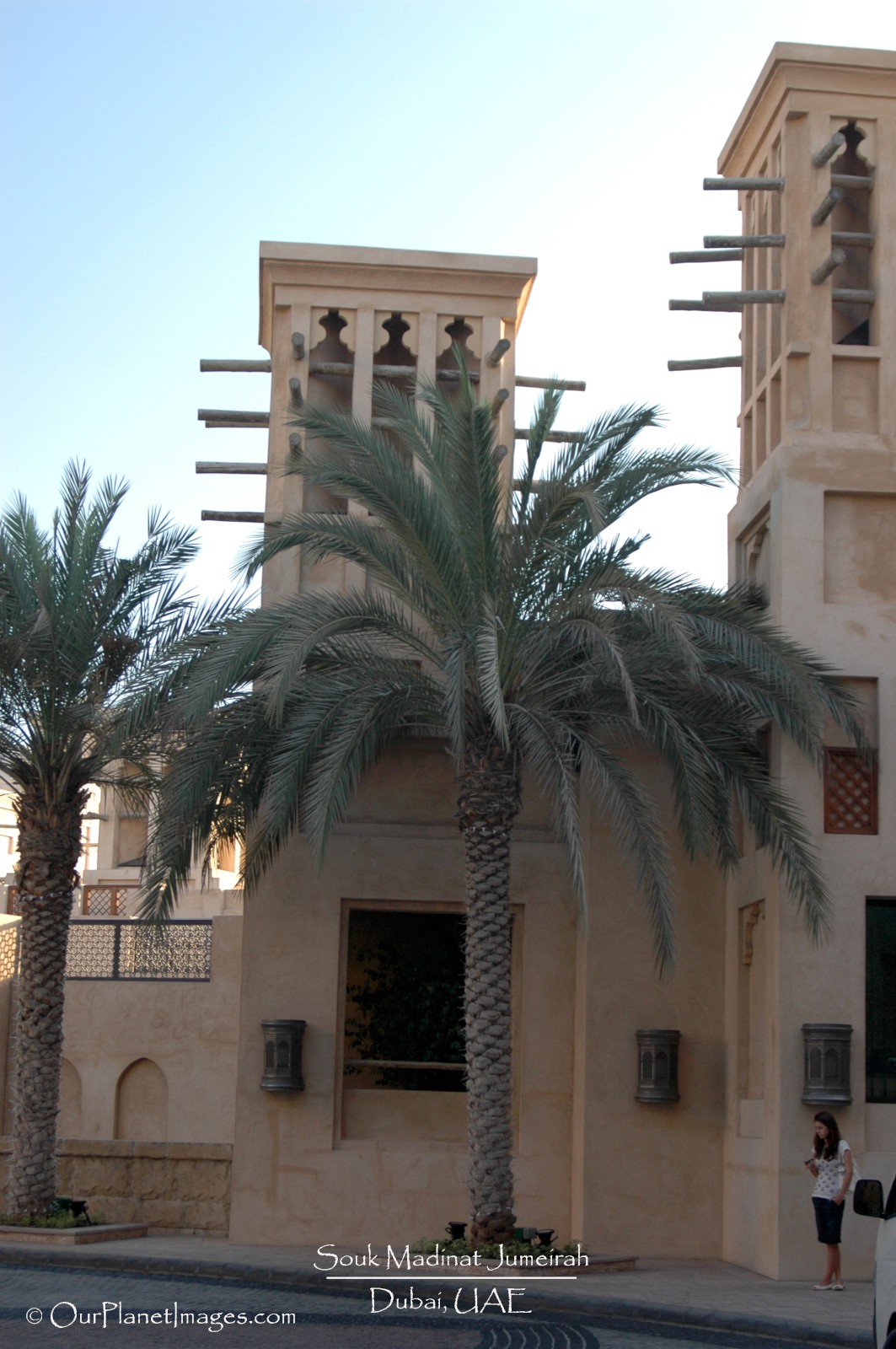 The Madinat Jumeirah complex is the largest resort in Dubai and covers an area of 40 hectares (100 acres). The complex is interconnected by 3km of waterways that are lined by sidewalks and lush manicured gardens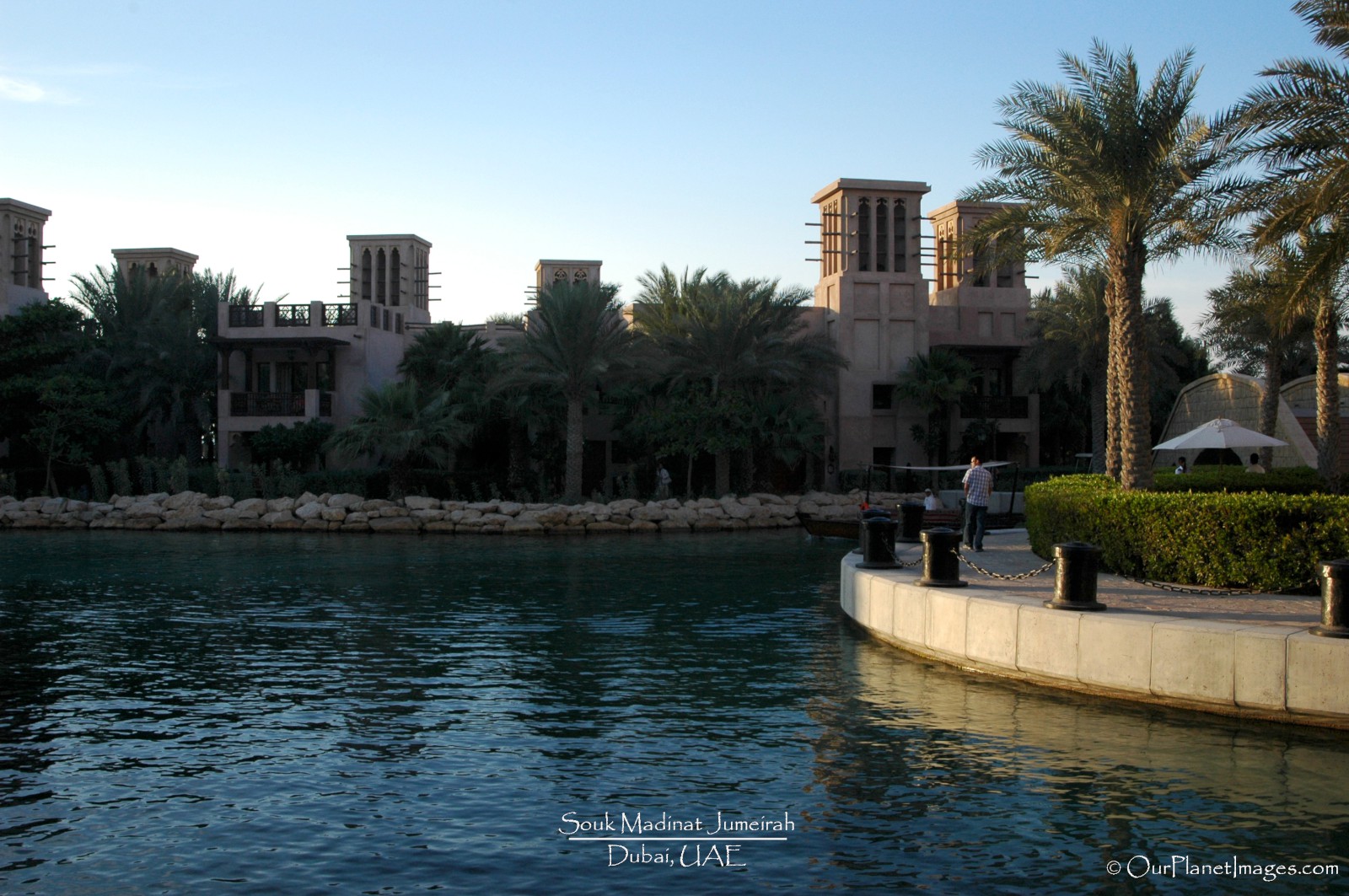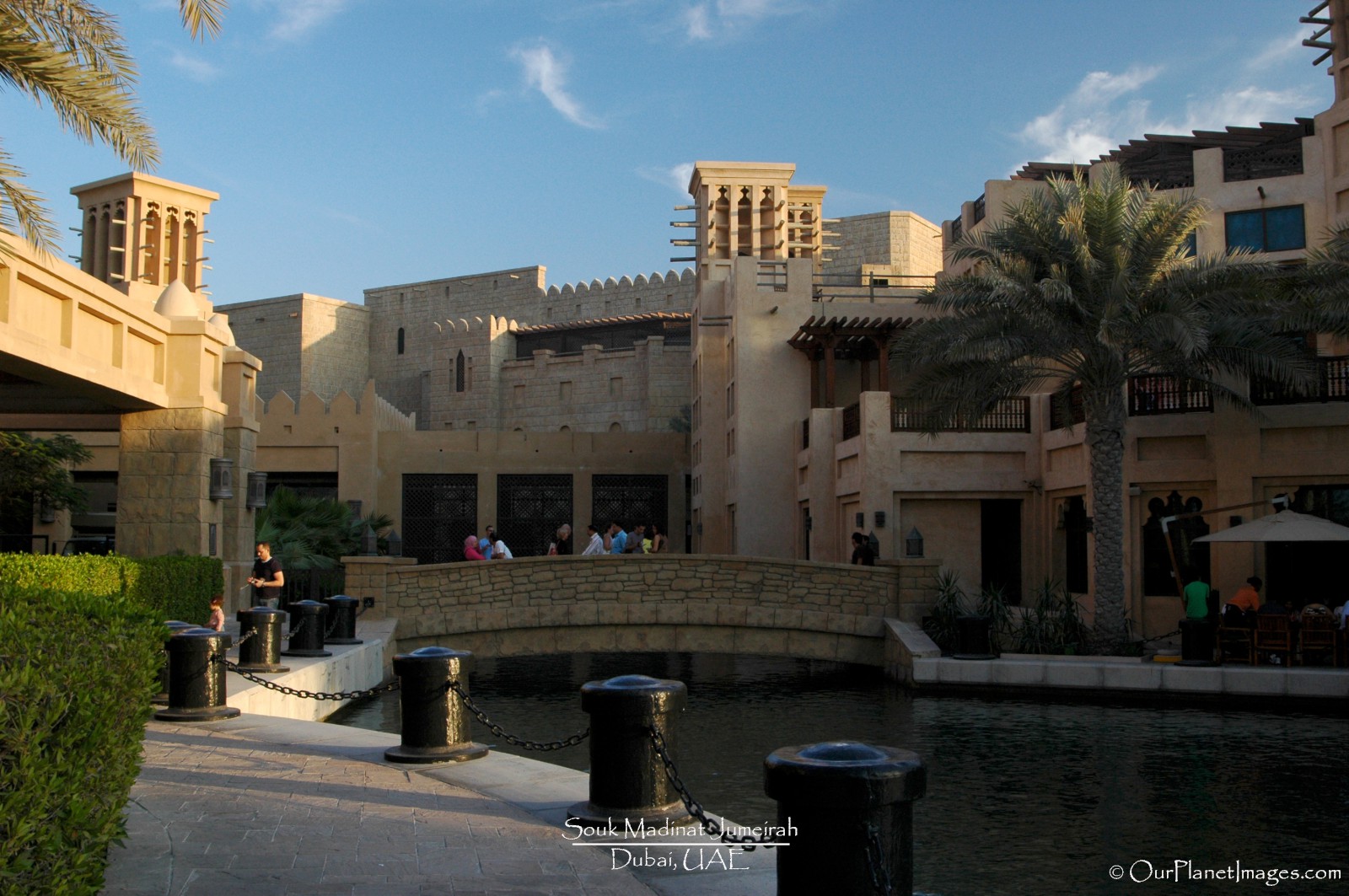 One way to see the entire complex is on an Abra Boat (traditional Emirati boat) tour that winds through the market on the waterway for about 20 minutes. The traditional boats really fit into the setting of the Arabic style of the market and seeing the boats cruise along the canal enhances the experience of being at the resort.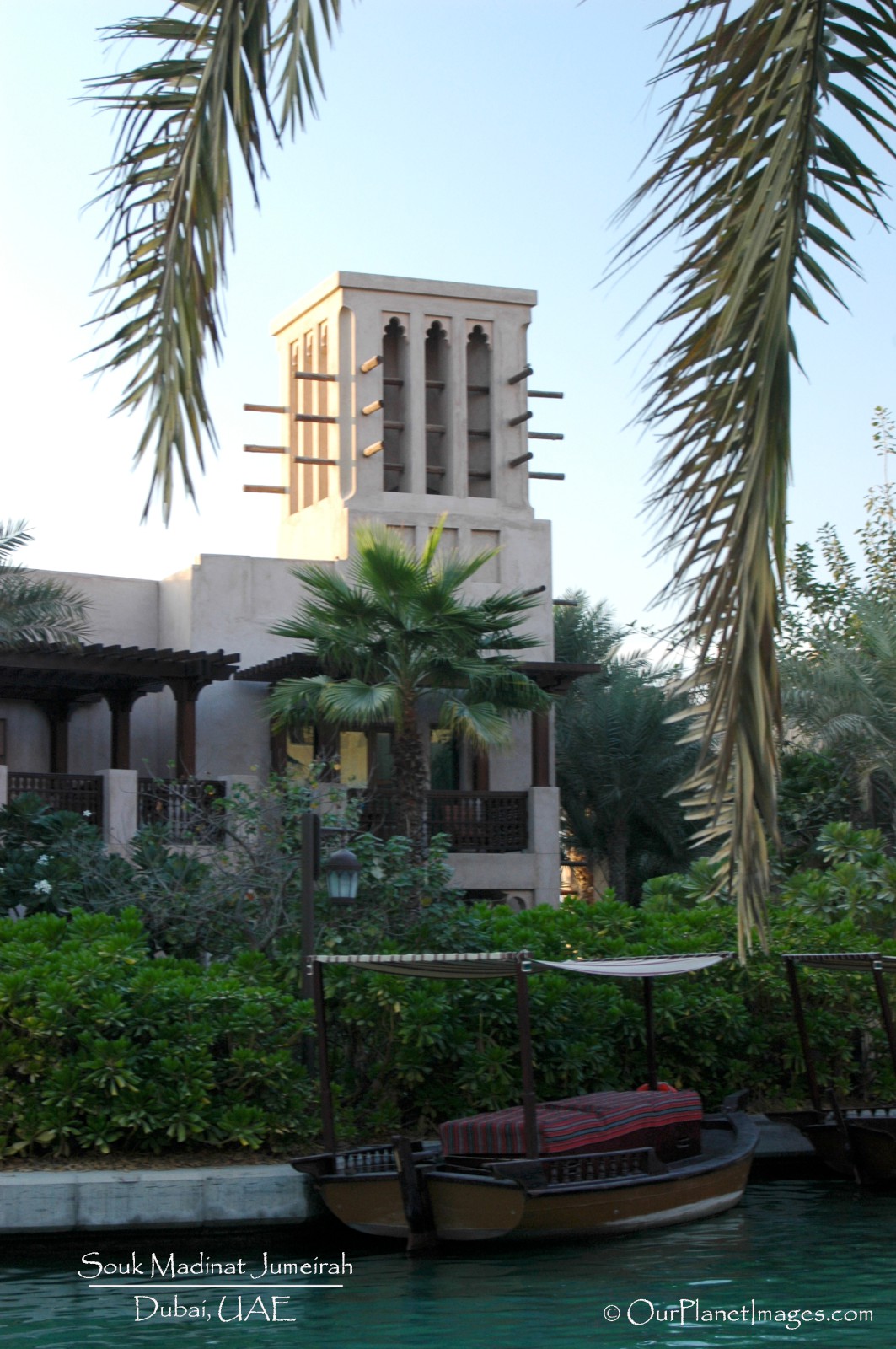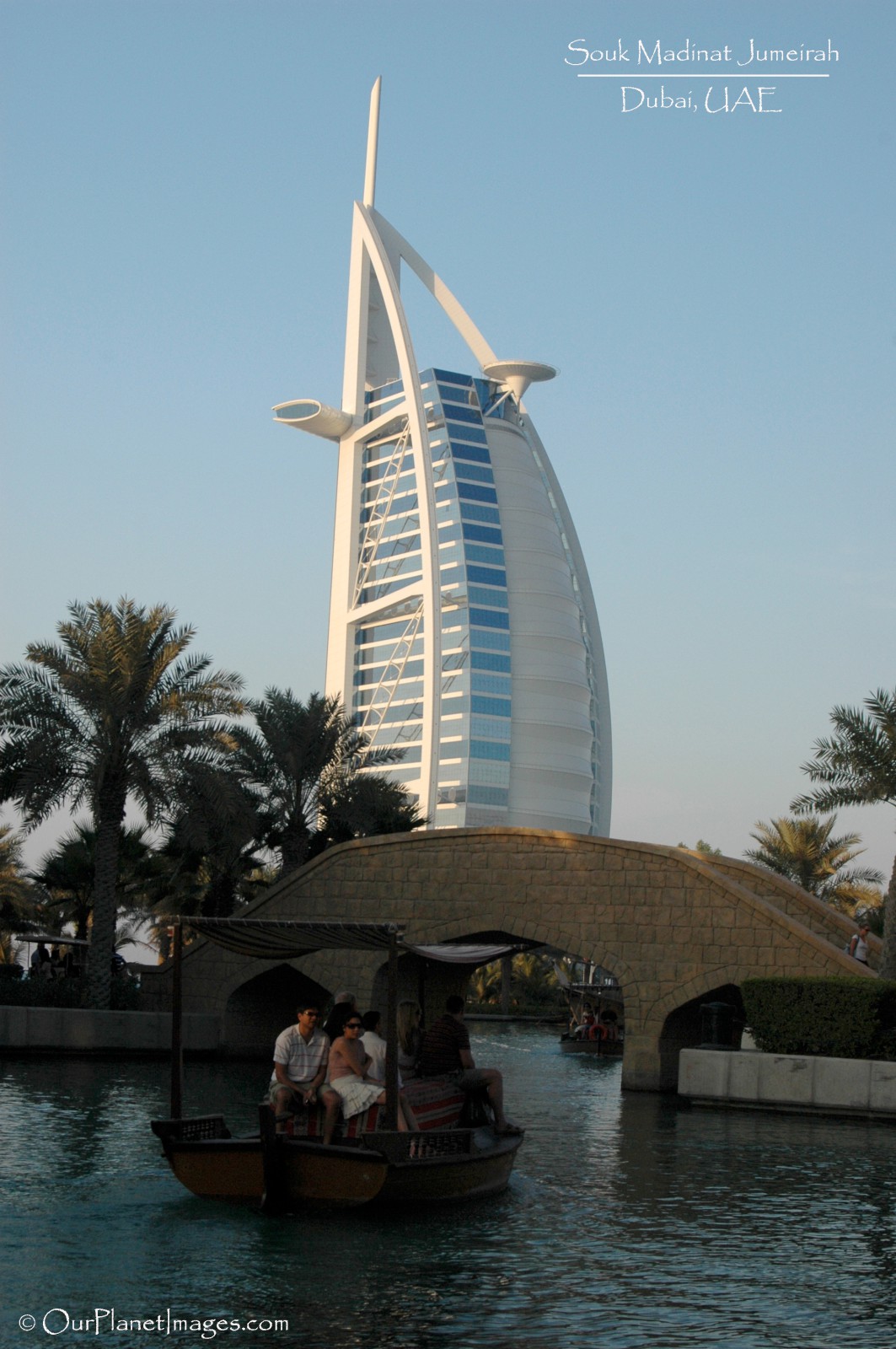 The Souk Madinat Jumeirah is set in the style of an Arabian bazaar with vendors selling goods from carts, stands and stalls under ornate hanging lanterns and dark stained carved wood. The setting might be of a traditional souk but this is not the place to expect low price bargains. The shops here sell boutique brands, jewelry, luxurious fashion and souvenir gifts.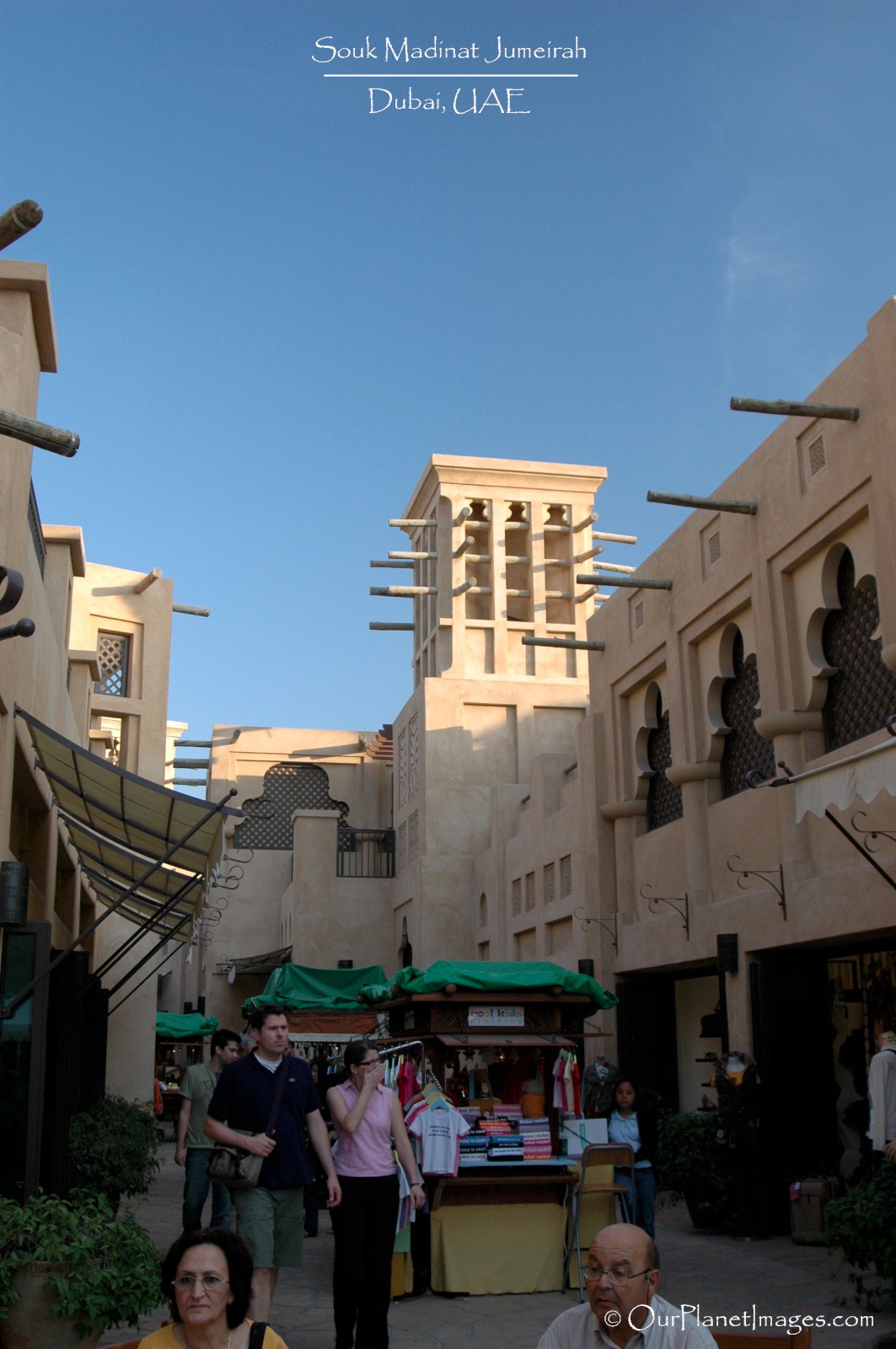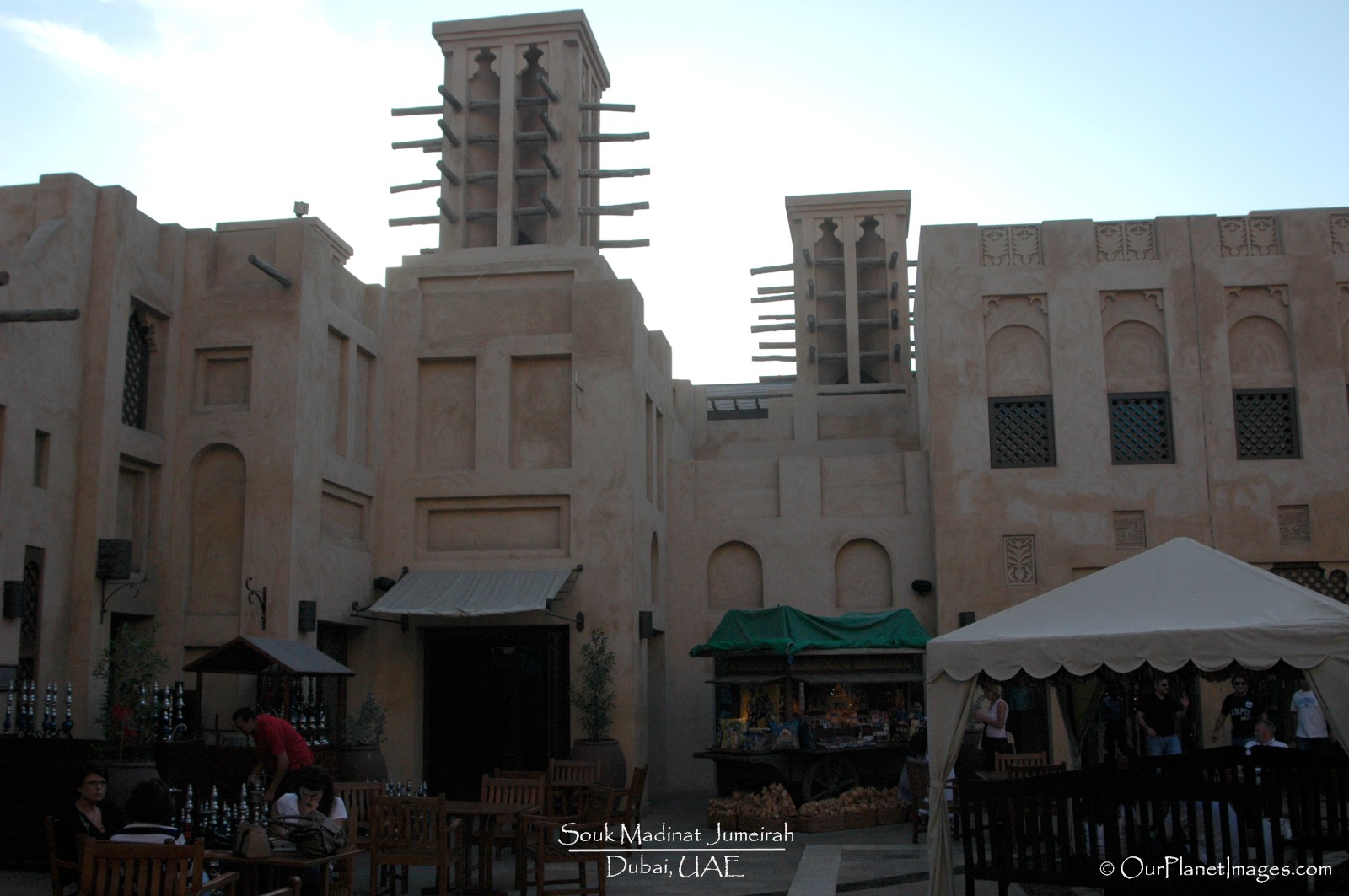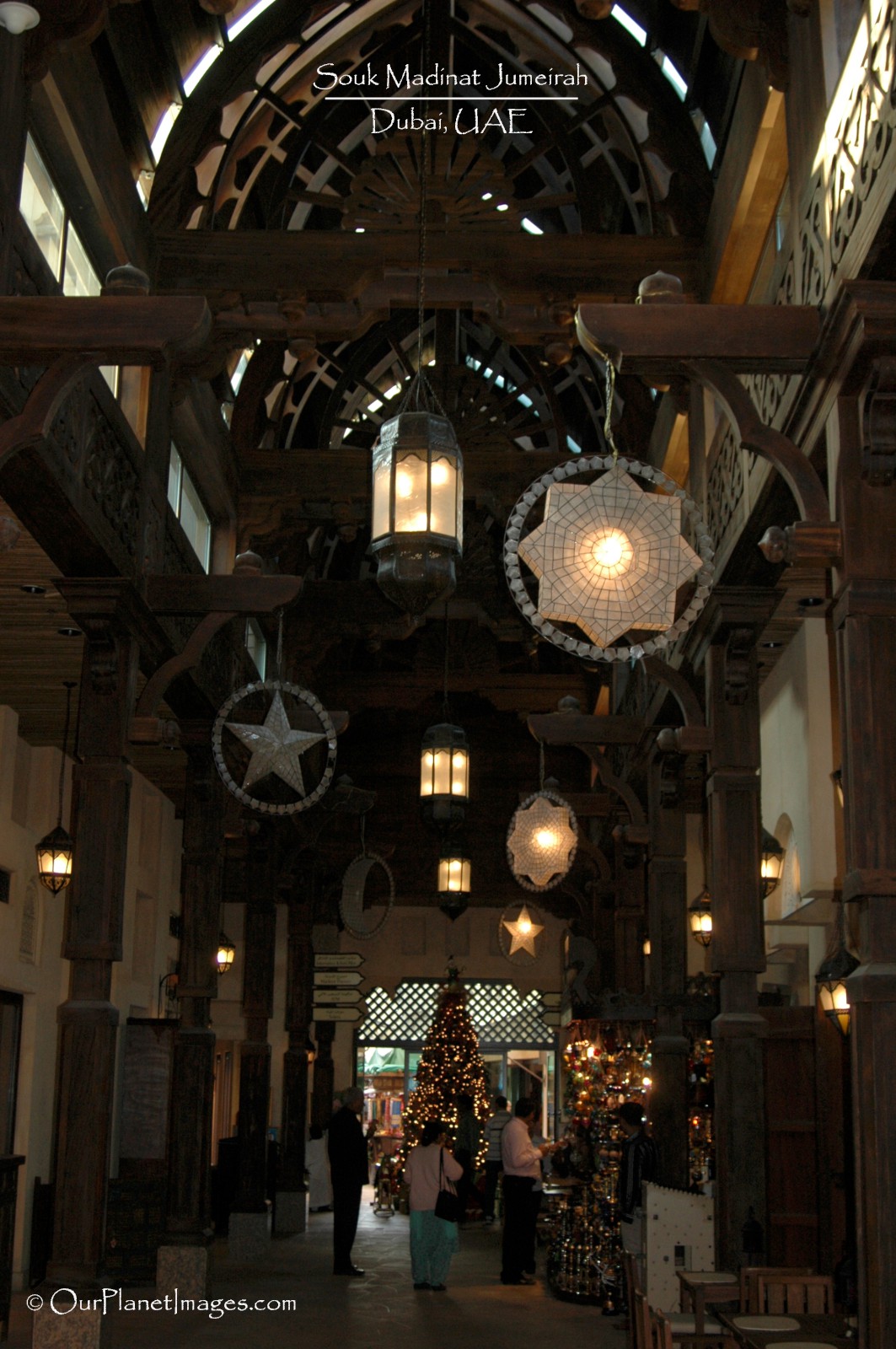 The Souk Madinat Jumeirah has over 25 restaurants serving cuisines from all over the globe with wonderful views of the Arabian architecture and many restaurants have open air terraces with fantastic views of the Burj Al Arab. No matter the setting, having dinner at the Souk Madinat Jumeirah will be a memorable event.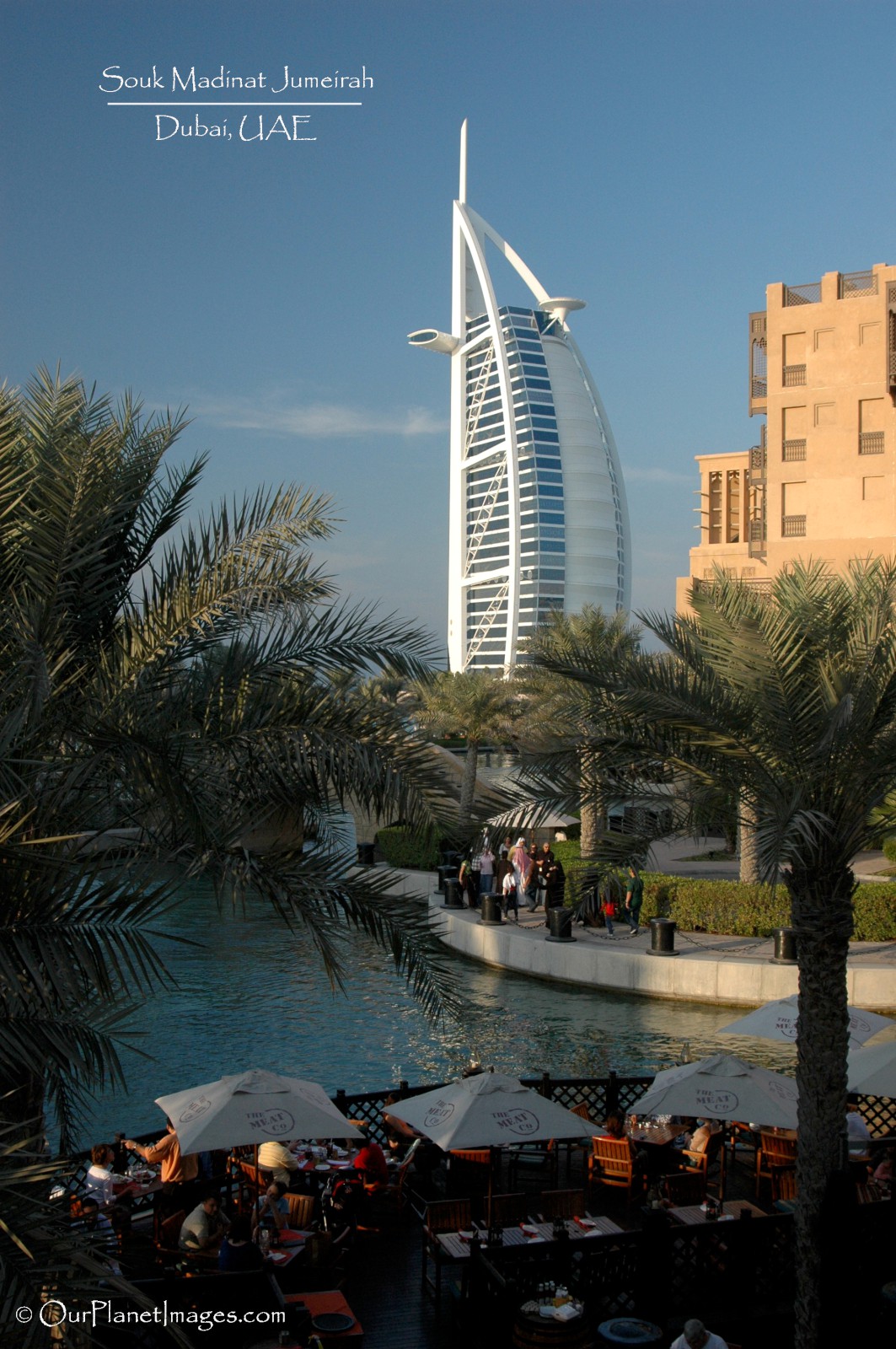 After dinner is a great time to walk around the resort complex. The lighting on the on the buildings changes the mood of the architecture and the reflections off the canals provides a completely different atmosphere than during the day.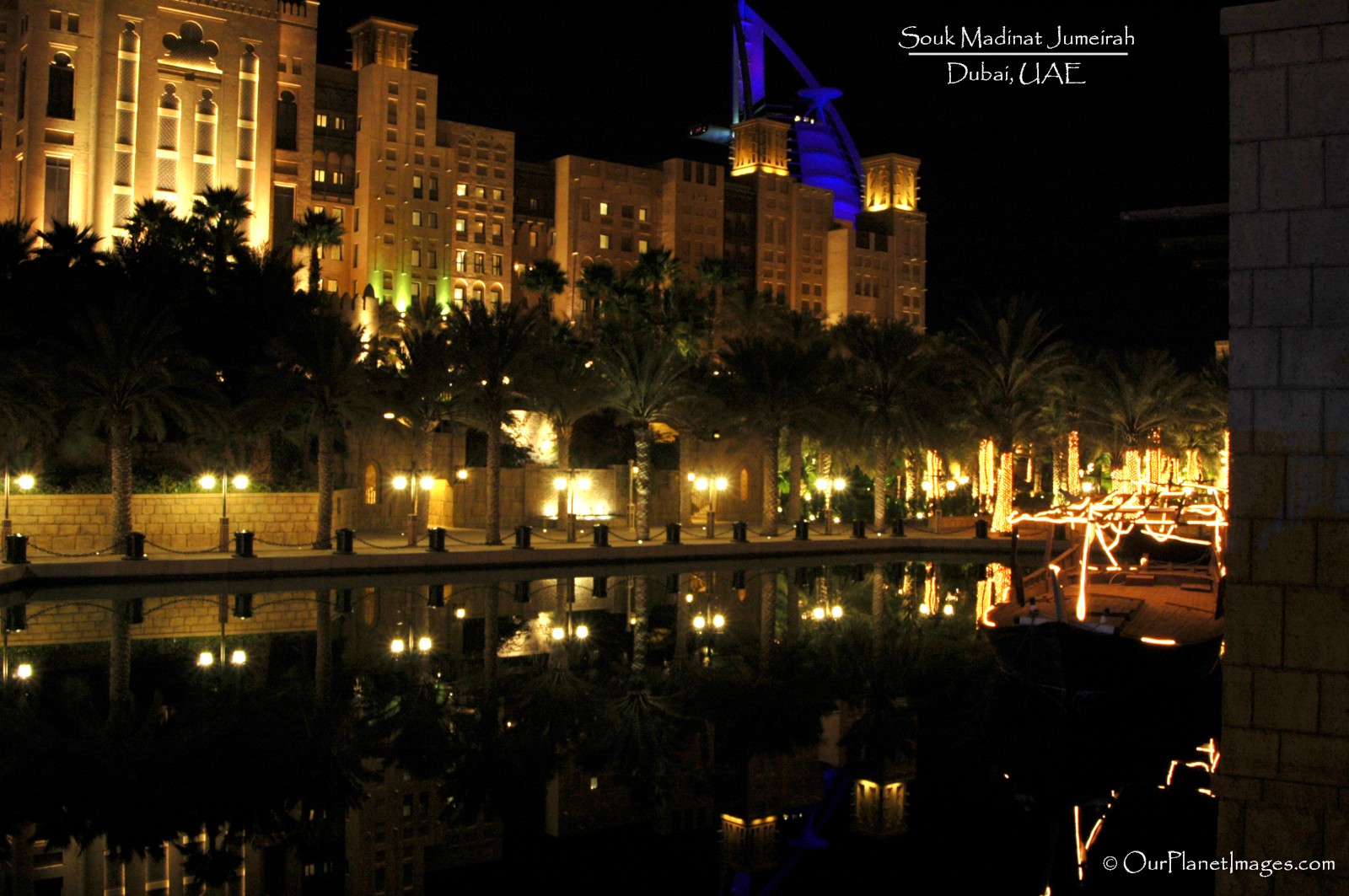 When you're planning a trip to Dubai, make sure to include an evening at the Souk Madinat Jumeirah!