Ha Long Bay is a beautiful natural wonder in northeastern Vietnam and is my #1 "must see" place when visiting Vietnam. The bay is best known for its many small lush green islands rising up from the calm turquoise water. The bay covers an area of 1500 sqkm (579 sq. miles) and over 1,600 limestone islands are spread throughout the bay.
Most people may not know much about Ha Long Bay but there is a good chance that most people have seen it without knowing it. Ha Long Bay has been featured in many movies but the most famous movies that have been filmed in Ha Long Bay are:
• James Bond – Tomorrow Never Dies
• Pan (2015)
• Kong: Skull Island (2017)
The beauty of Ha Long Bay is really hard to describe and seeing a few pictures doesn't capture the magnitude of the seemingly never ending number of islands and that these small islands are much bigger than they initially seems. It is almost impossible to show how spectacular Ha Long Bay is but the best way that I know is through lots of photos. Make sure to notice how small the boats look in some of these photos.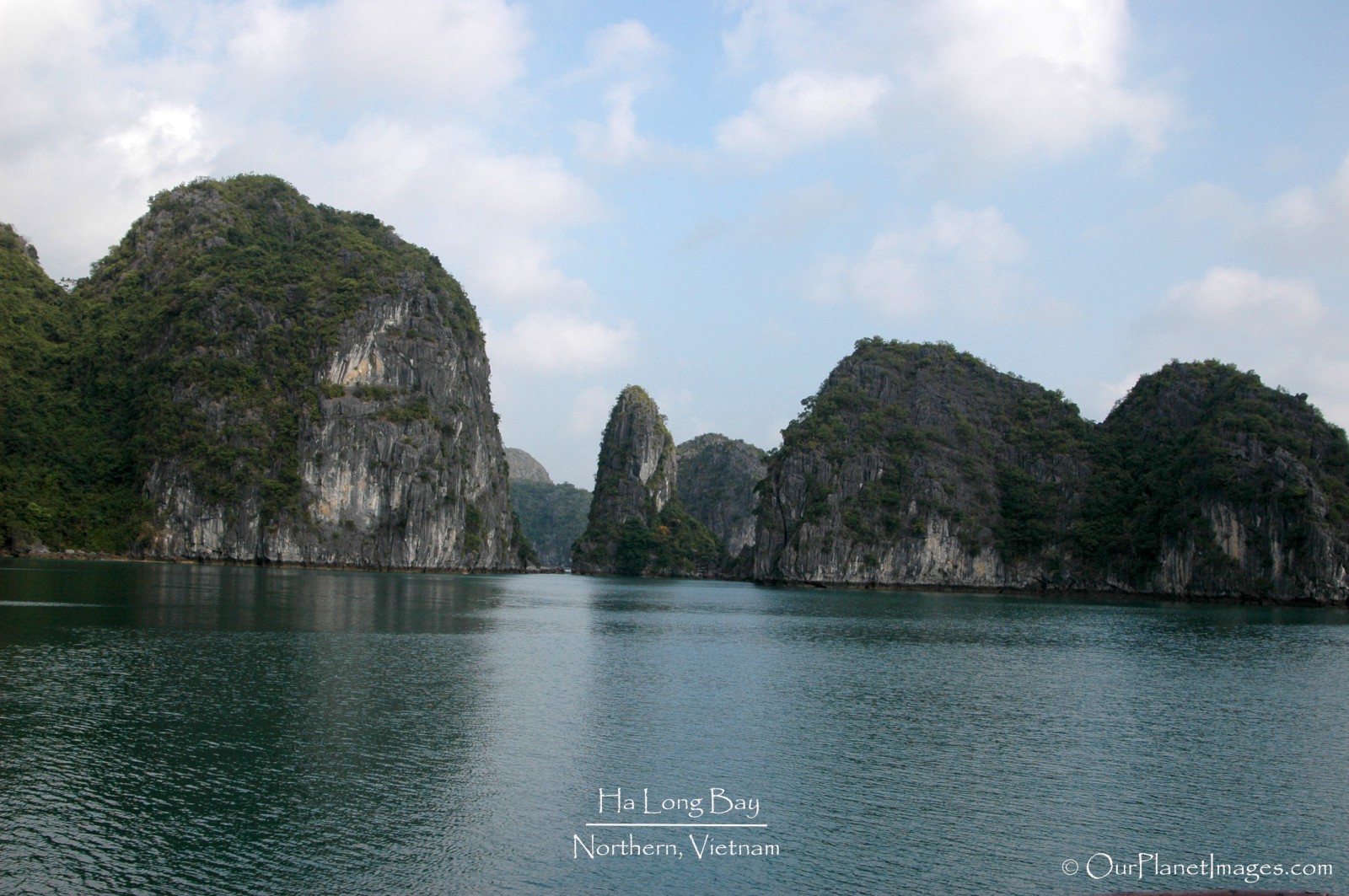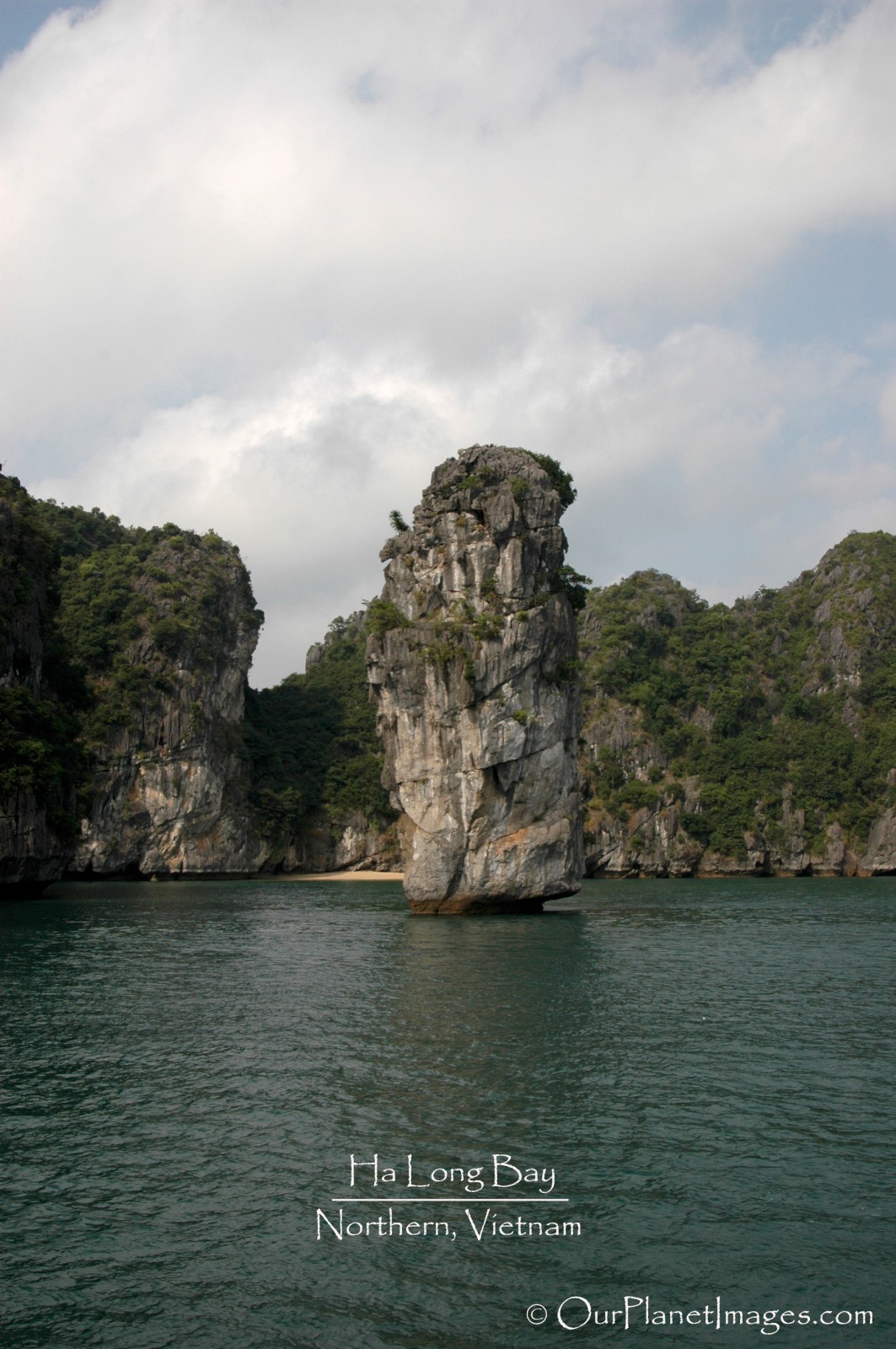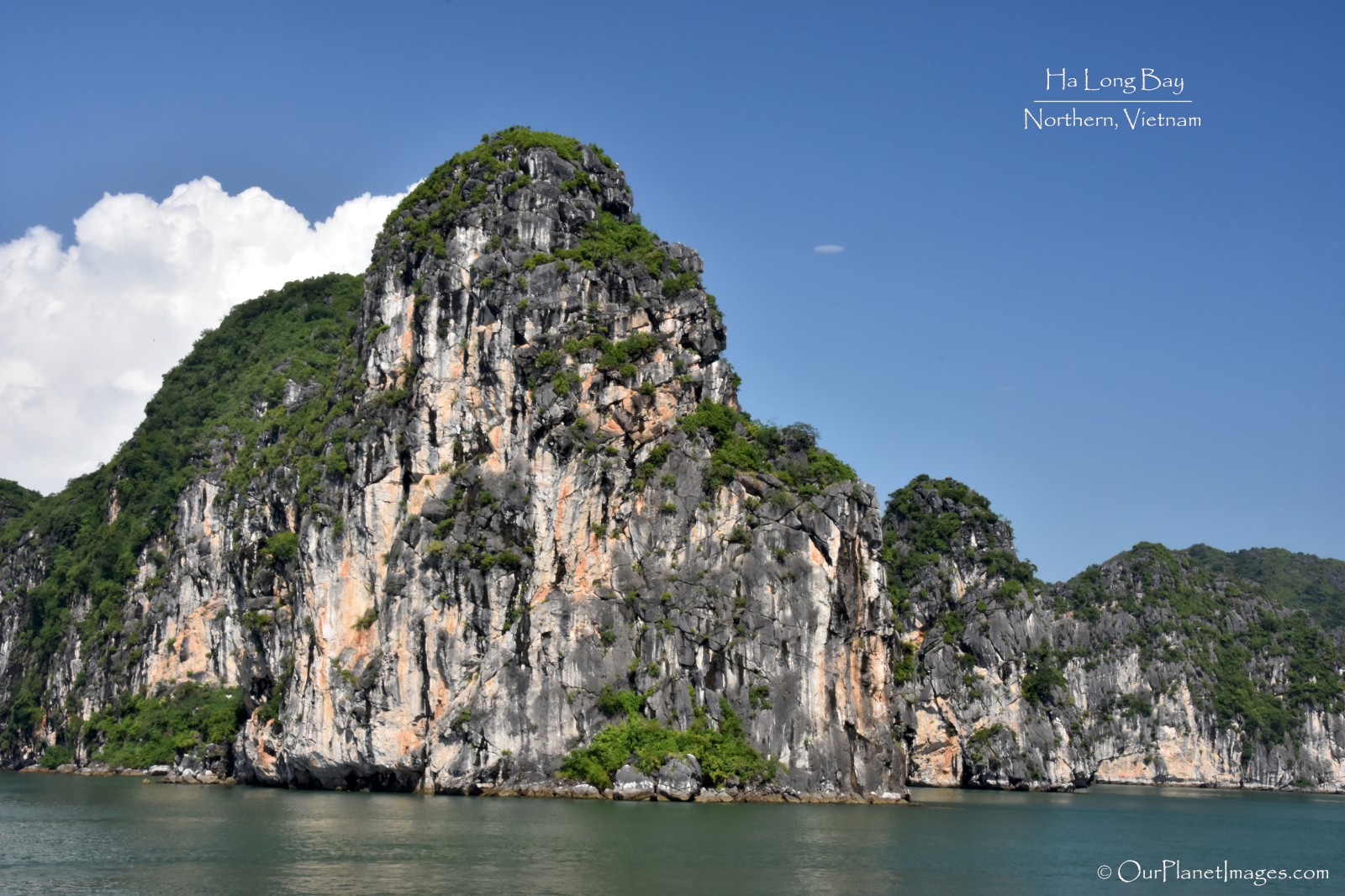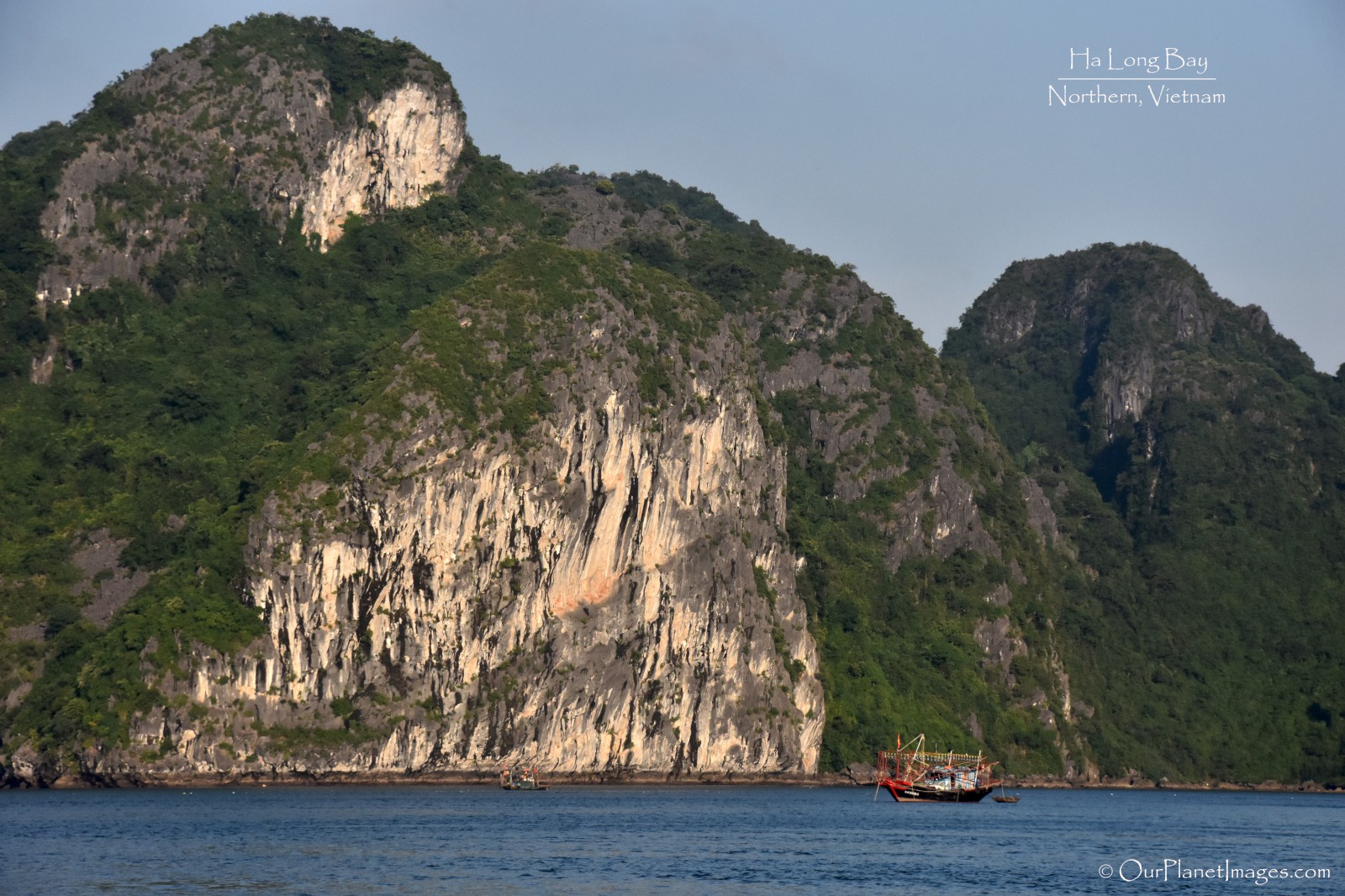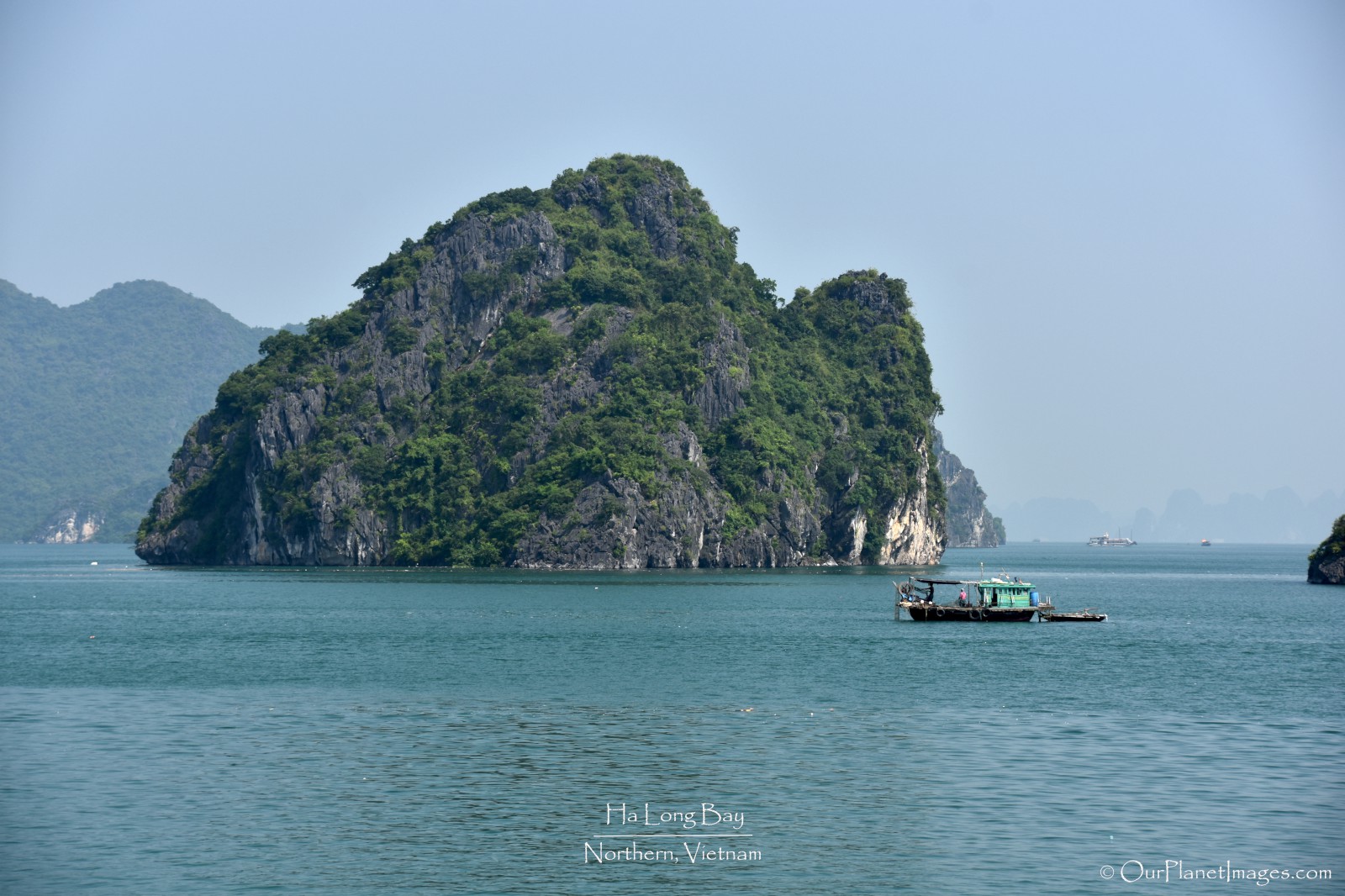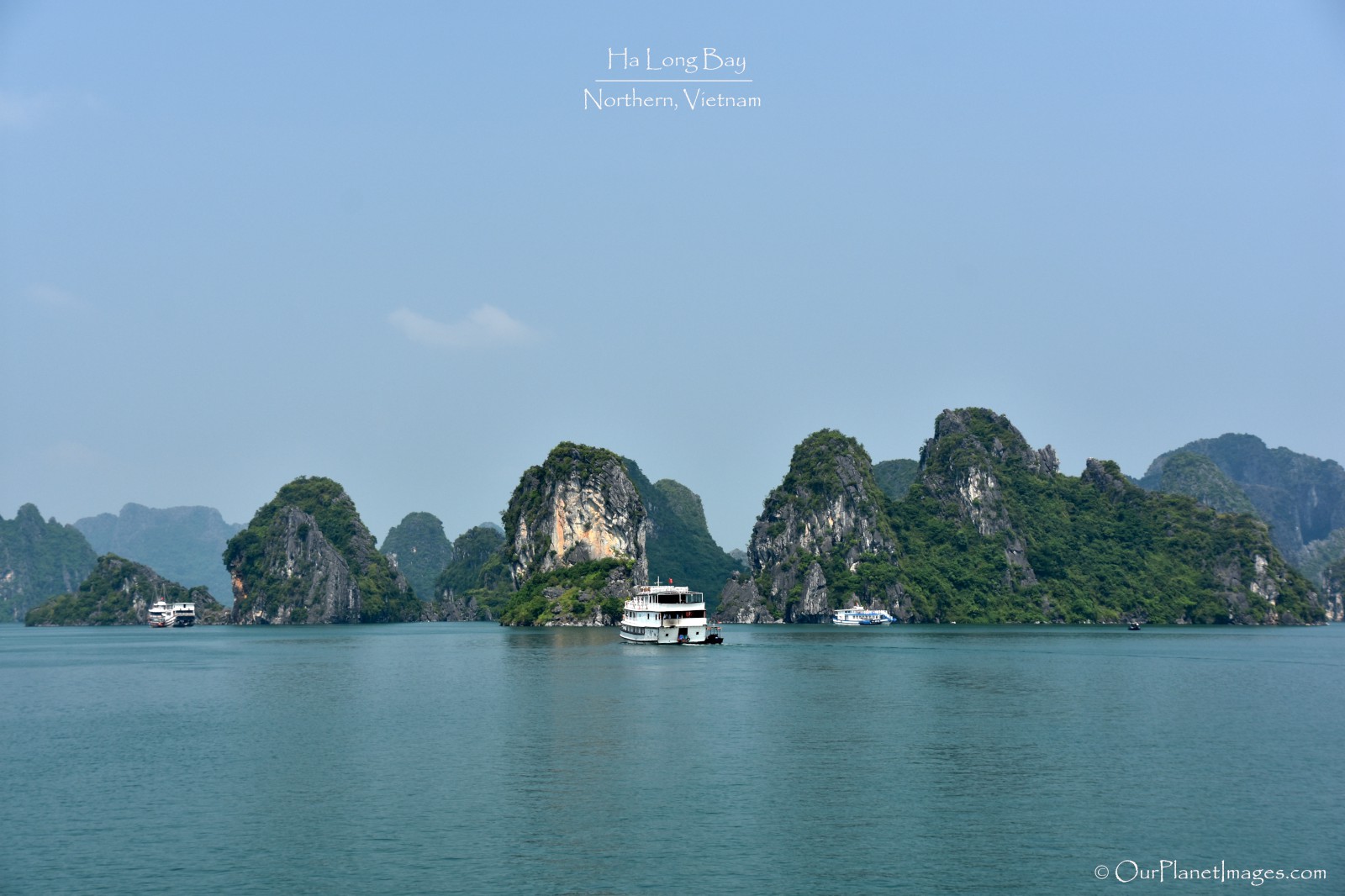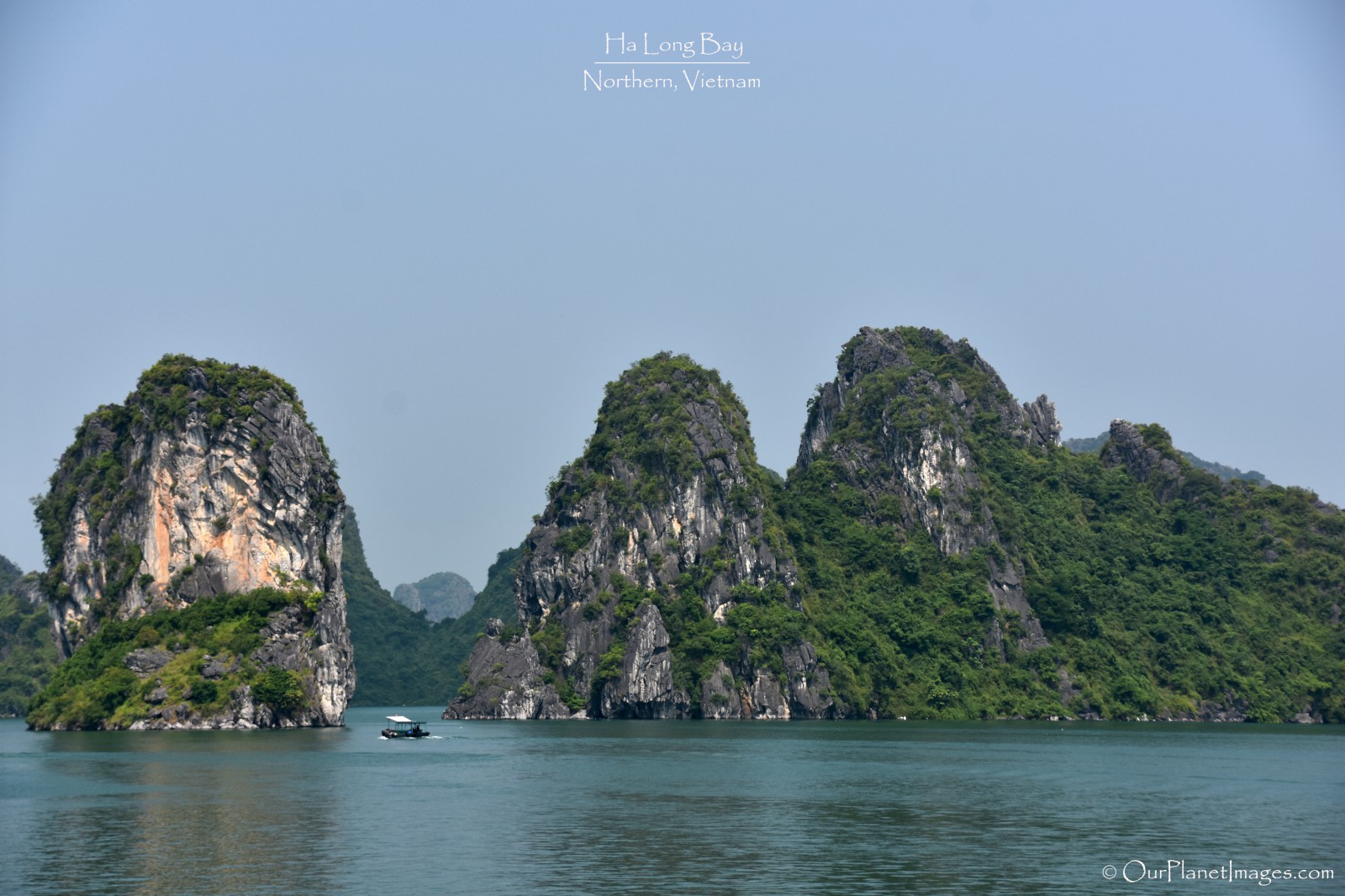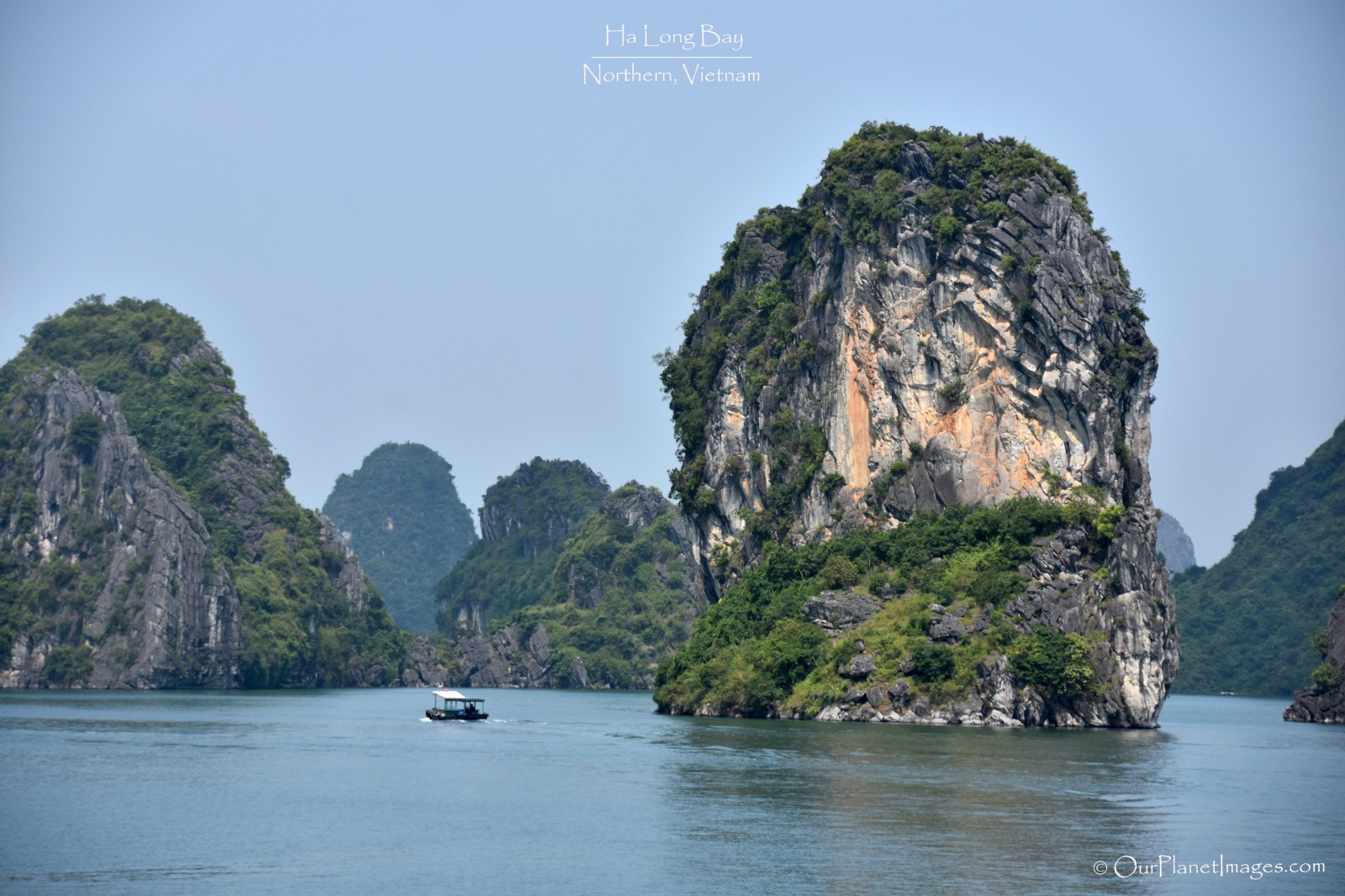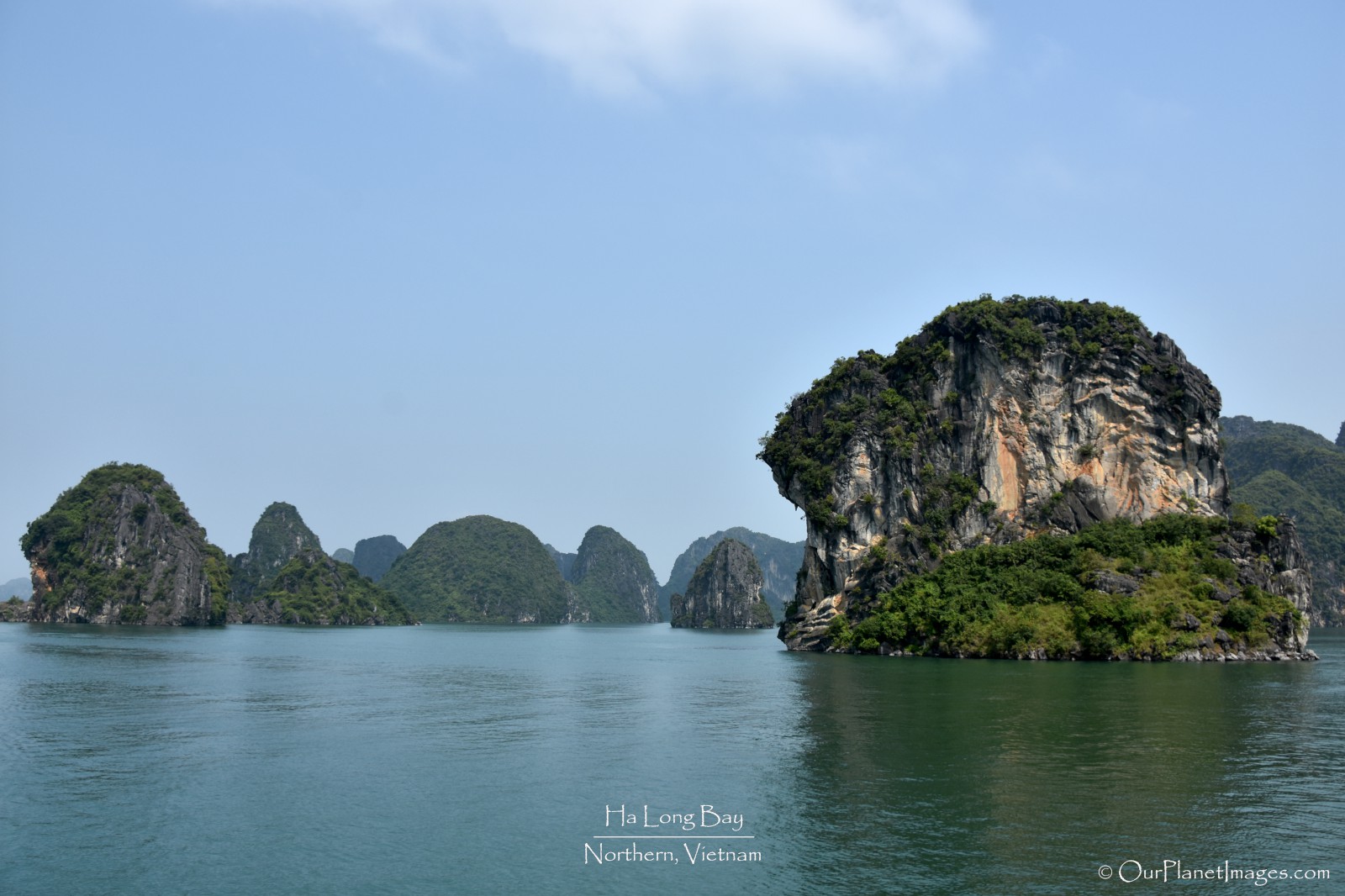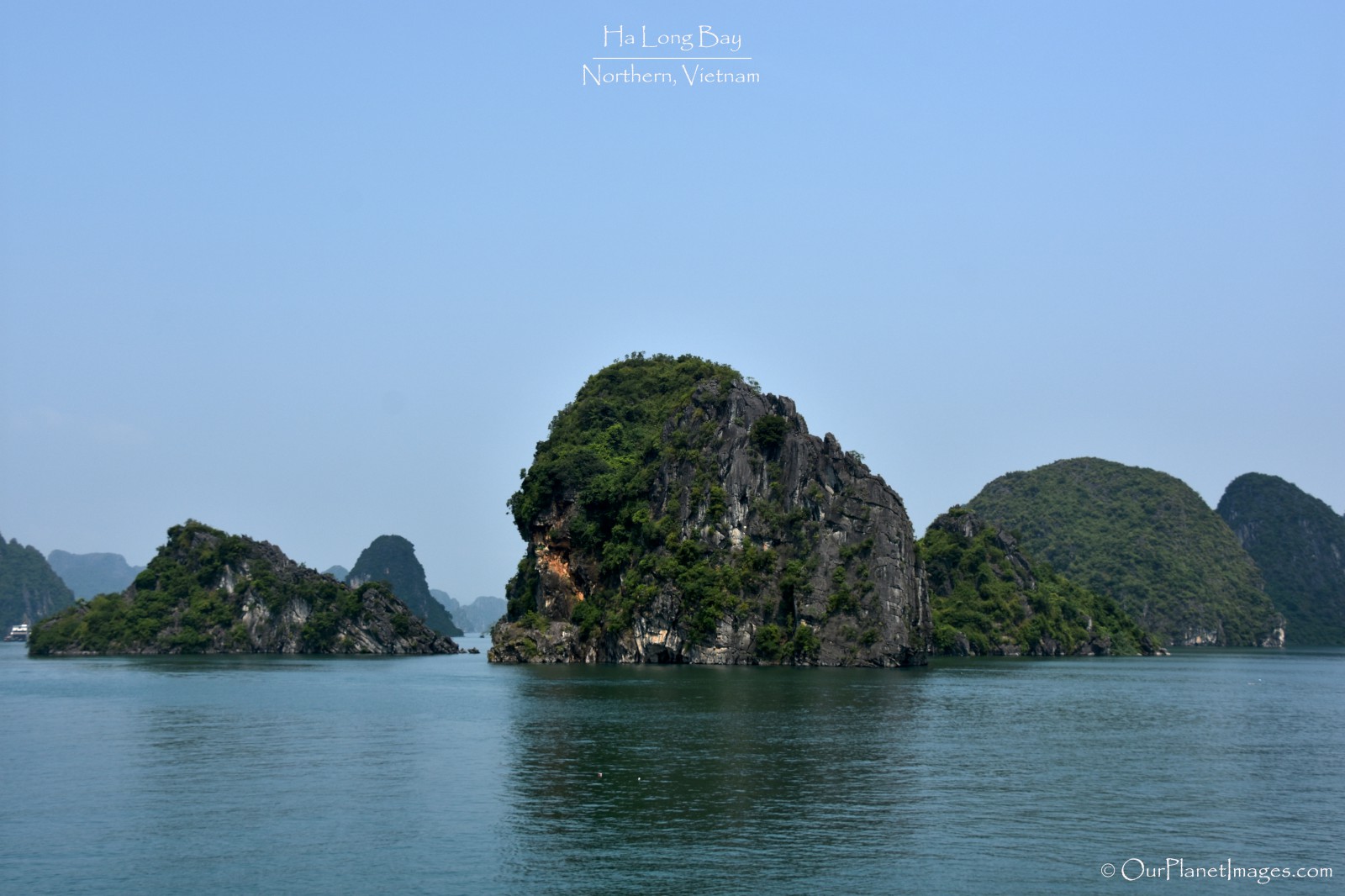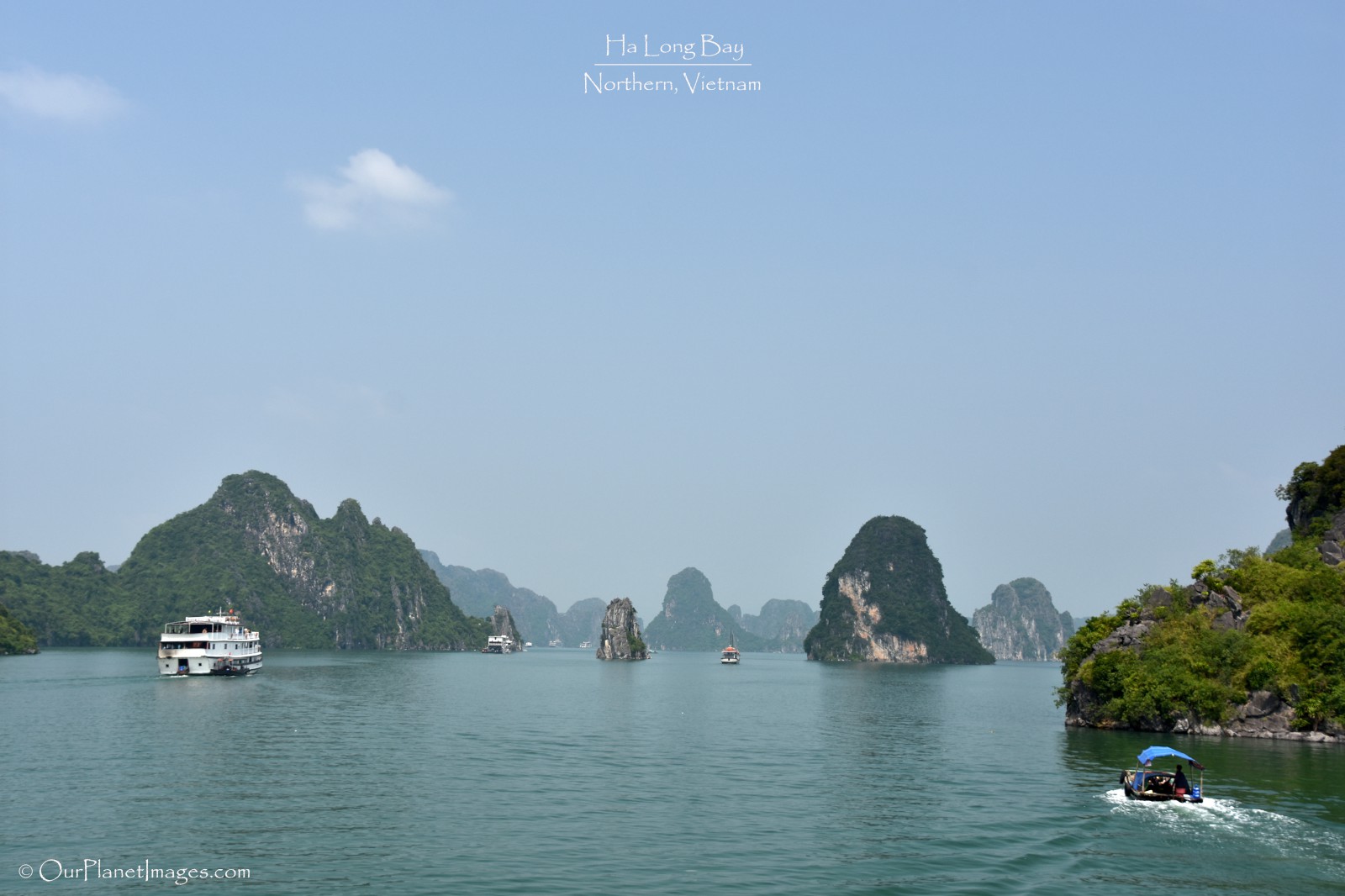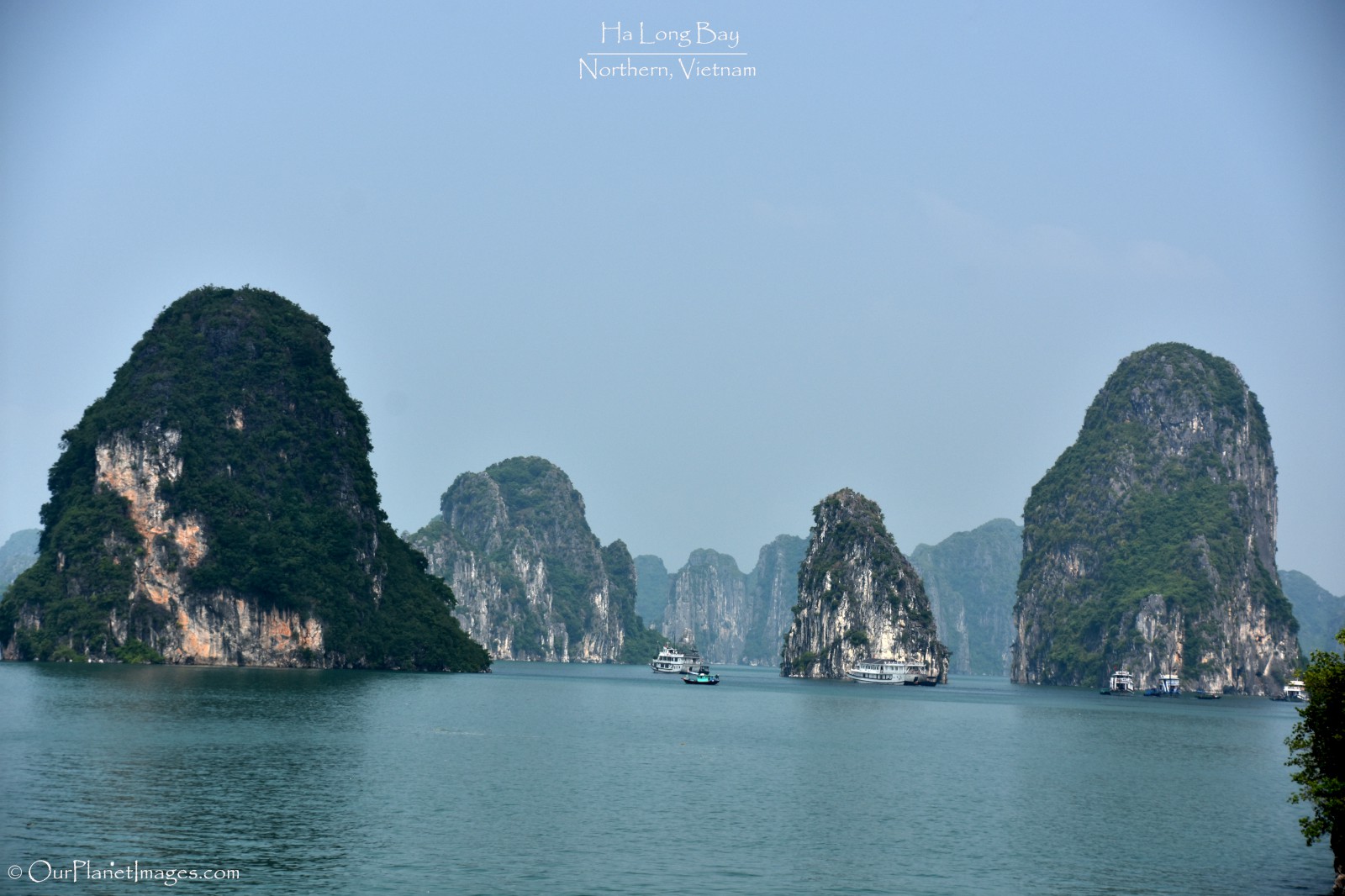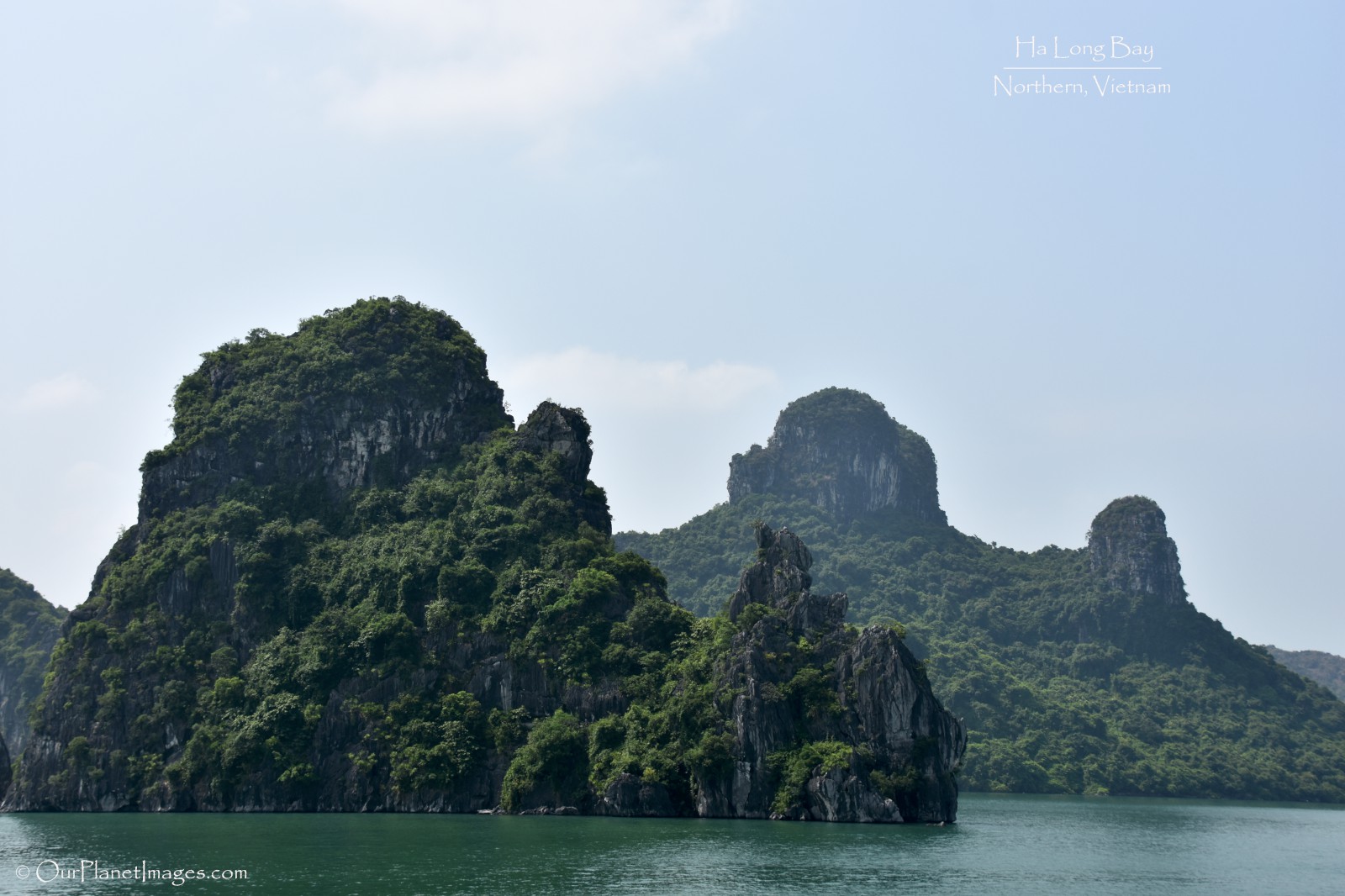 Of course, there are many boats throughout Ha Long Bay. The majority of the boats are fishing boats and tourist boats. I will feature the fishing boats in part 2 of Ha Long Bay so I will only focus the tourist boats in this post.
The two most popular ways to experience Ha Long Bay is on a day trip from Hanoi or on a two day overnight stay on a boat. My recommendation is to stay overnight giving you the opportunity to see more of this beautiful natural wonder.
The tourist boats in Ha Long Bay can be very basic or extremely high end depending on the type of experience that you want. I have actually been on both types. My first time on Ha Long Bay was on a boat like the one in the following pictures and my second trip was like the boats in the next set of photos.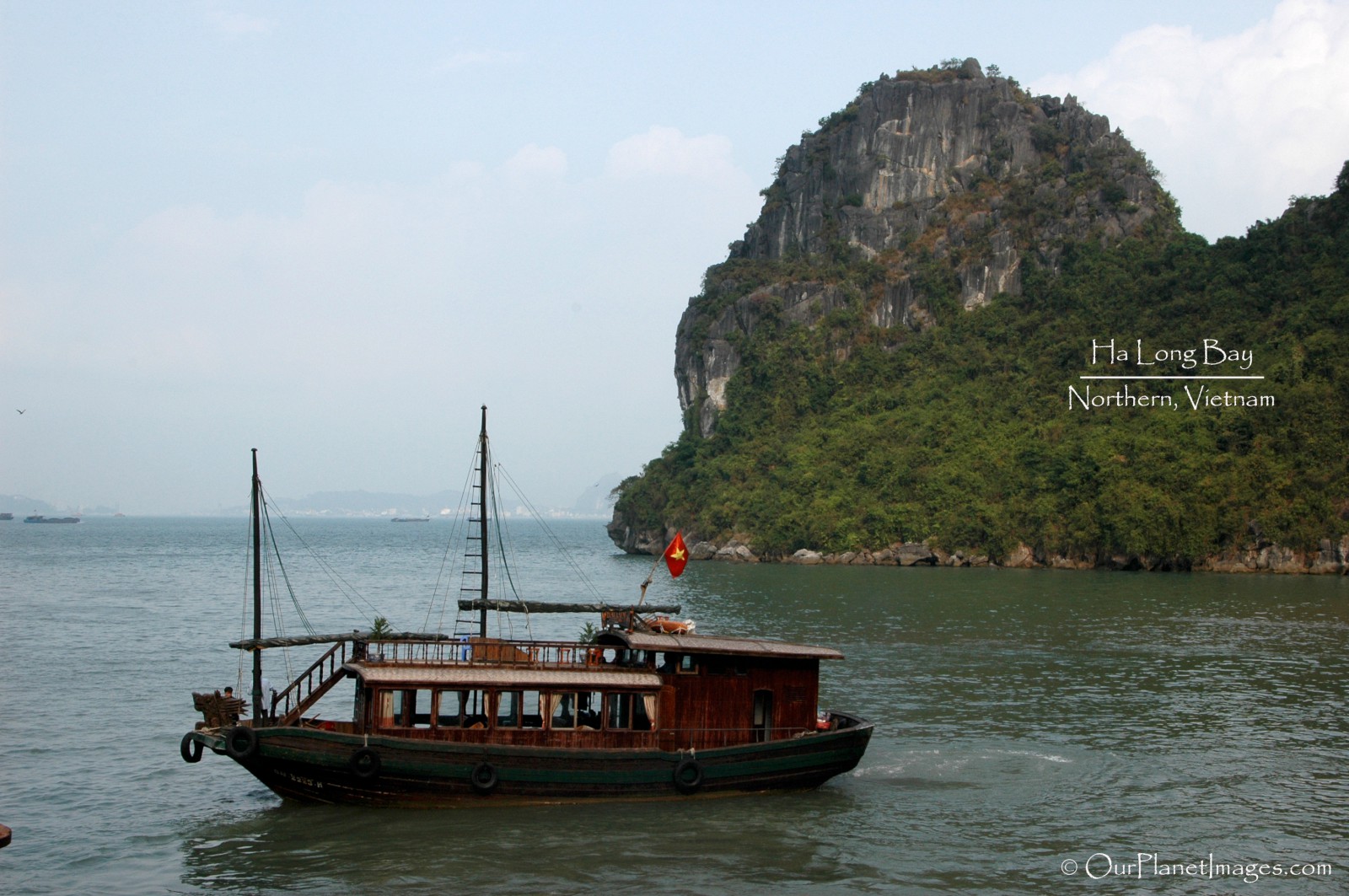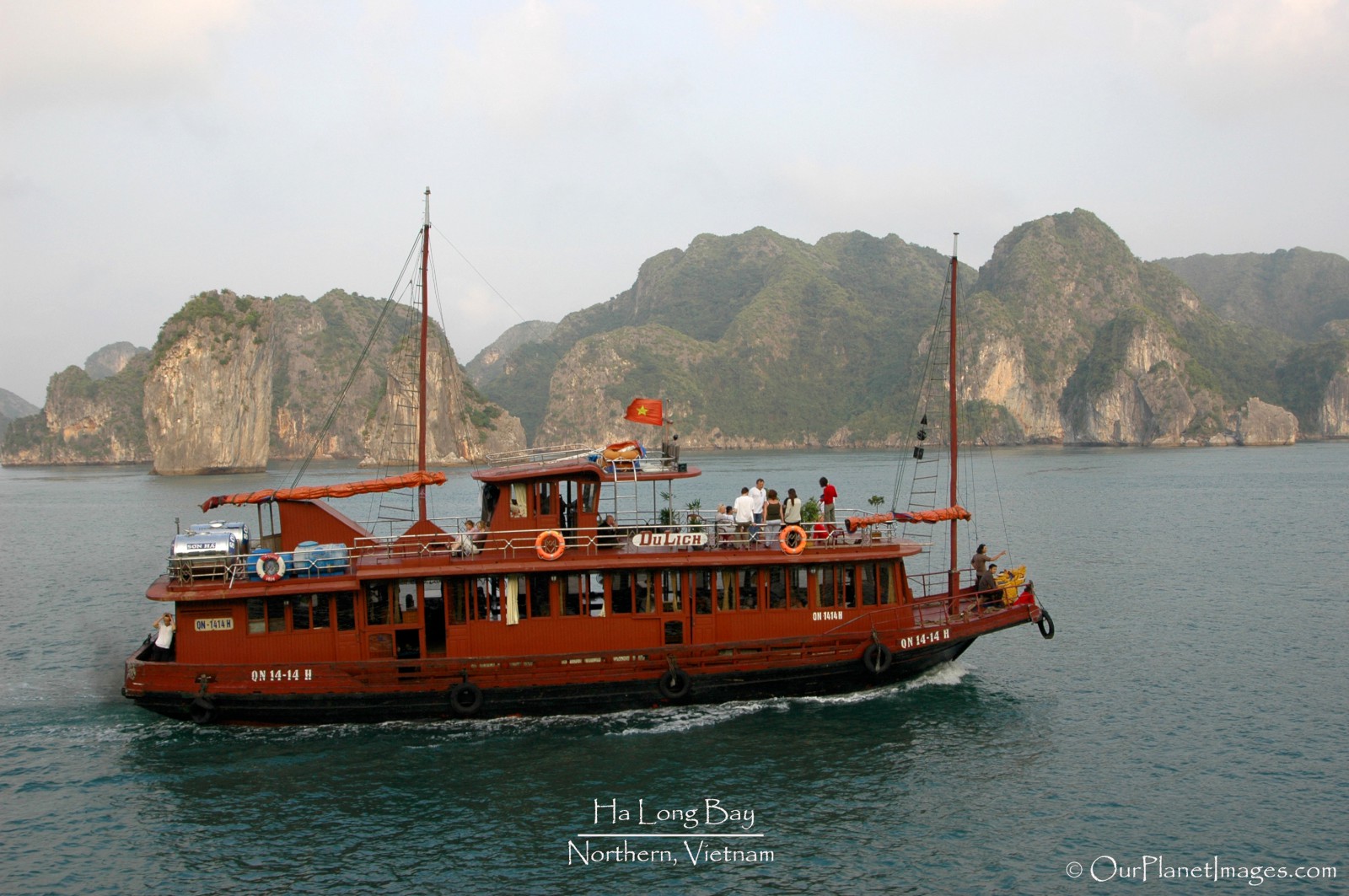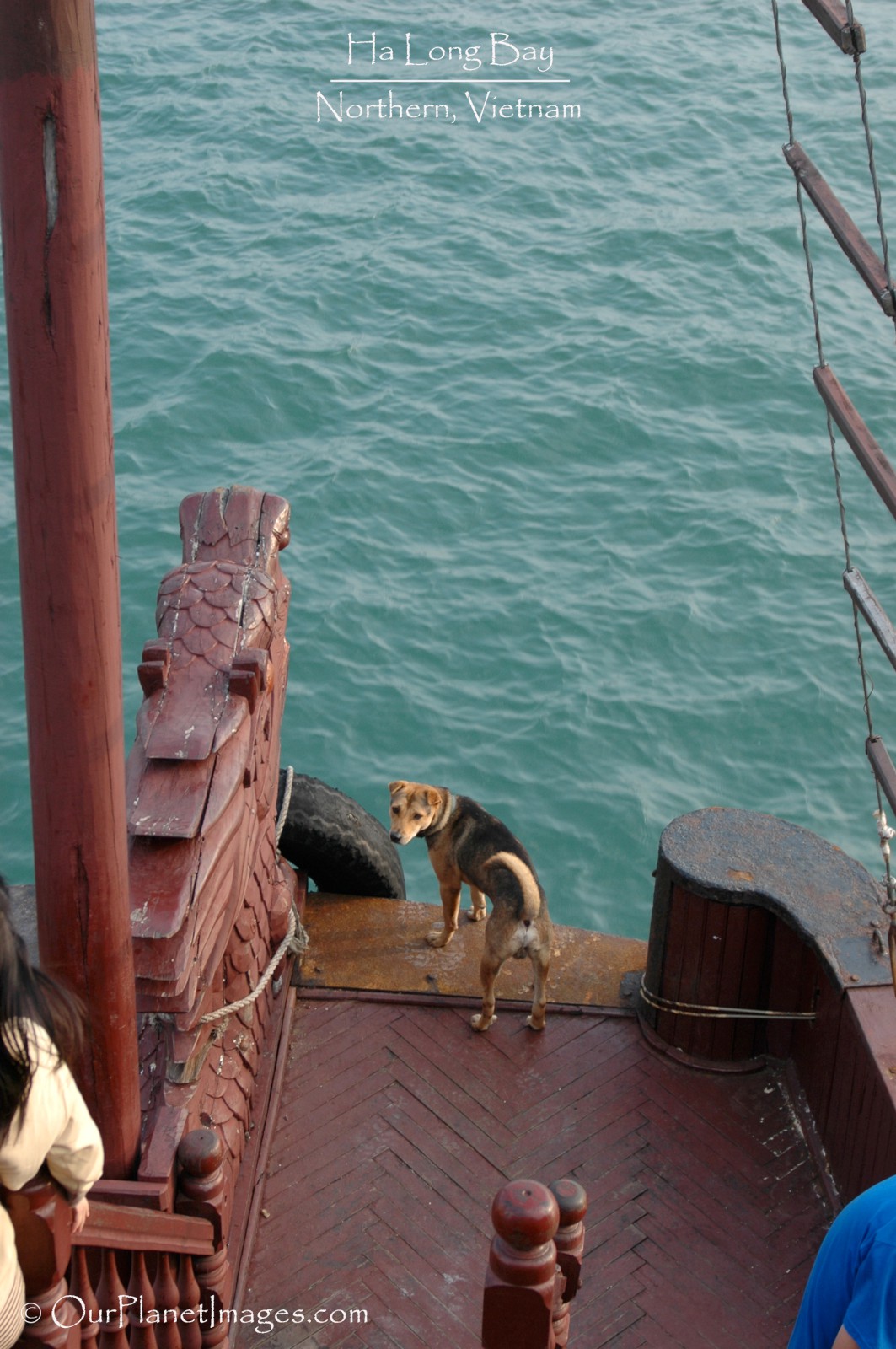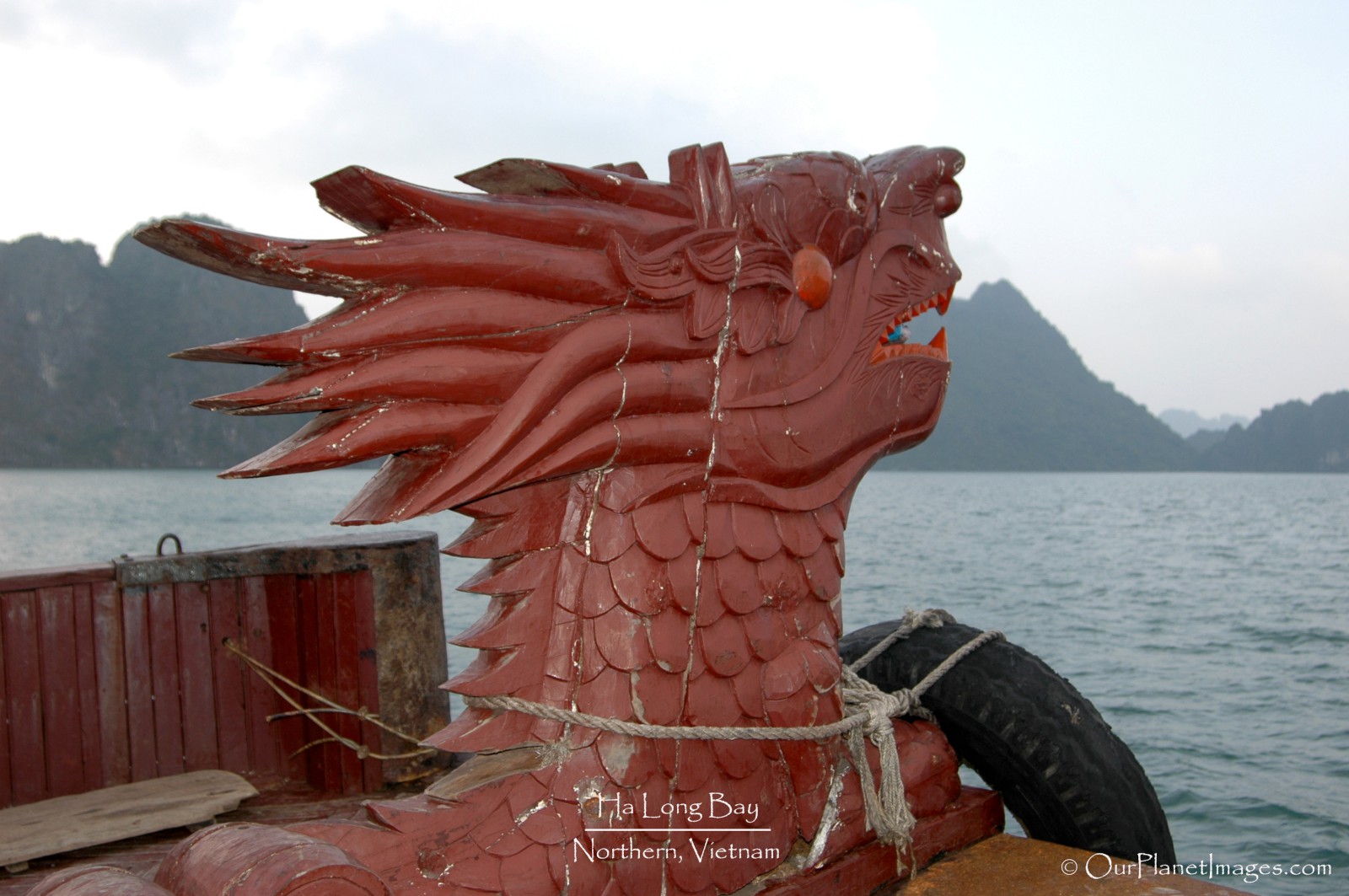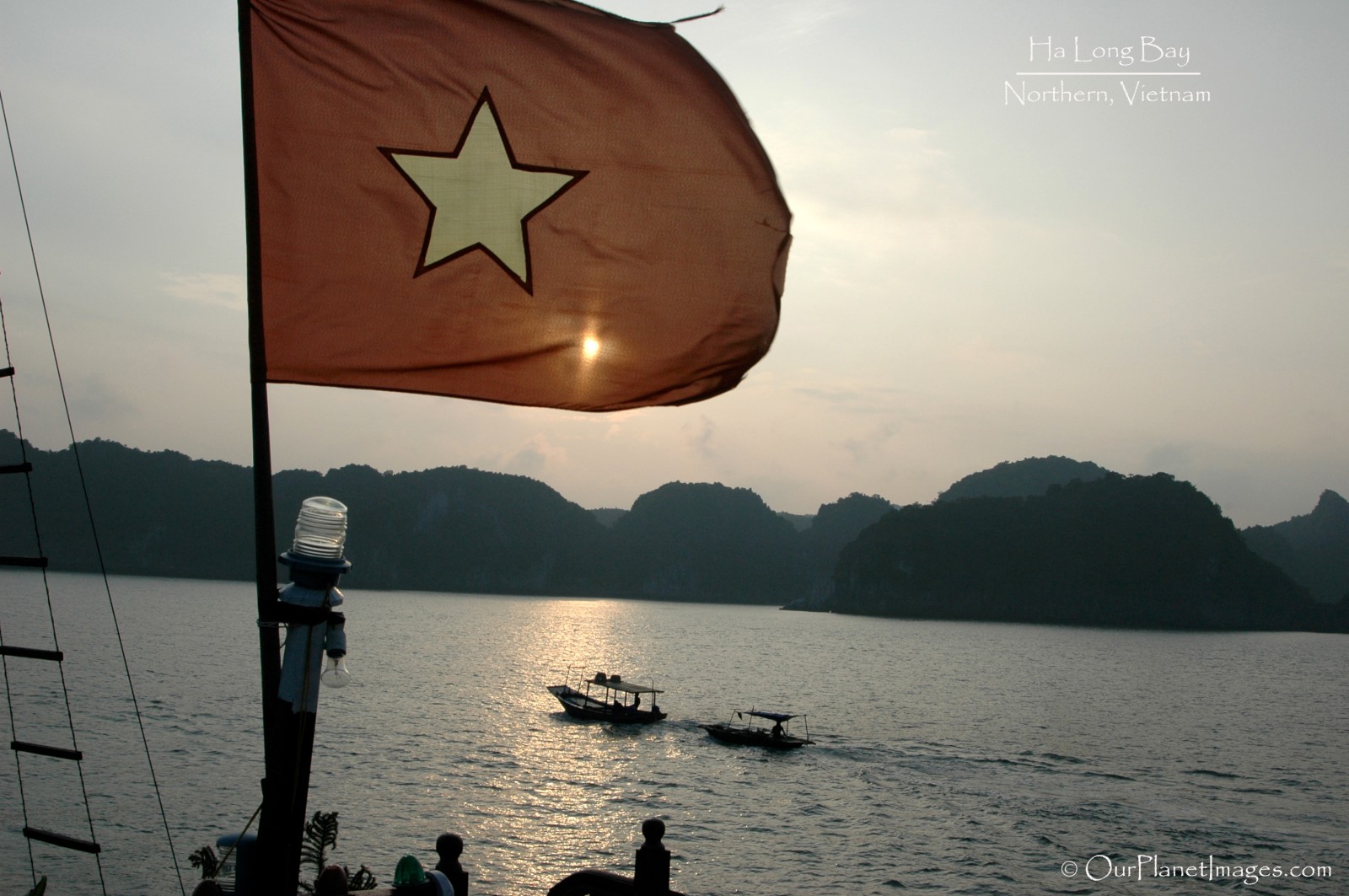 There is more to do in Ha Long Bay than just ride around on a boat and look at the beautiful scenery. Many of the boats allow time for water activities like swimming, canoeing or windsurfing but there are also places on the islands to see some hidden natural wonders.
Some of the islands have hiking trails that lets you get off the boat and really experience the islands themselves. Ti Top Island has a trail that goes to the top of the island where you can get breathtaking 360 panoramic views of Ha Long Bay. The view from the top of Ti Top Island is seen in the photo below.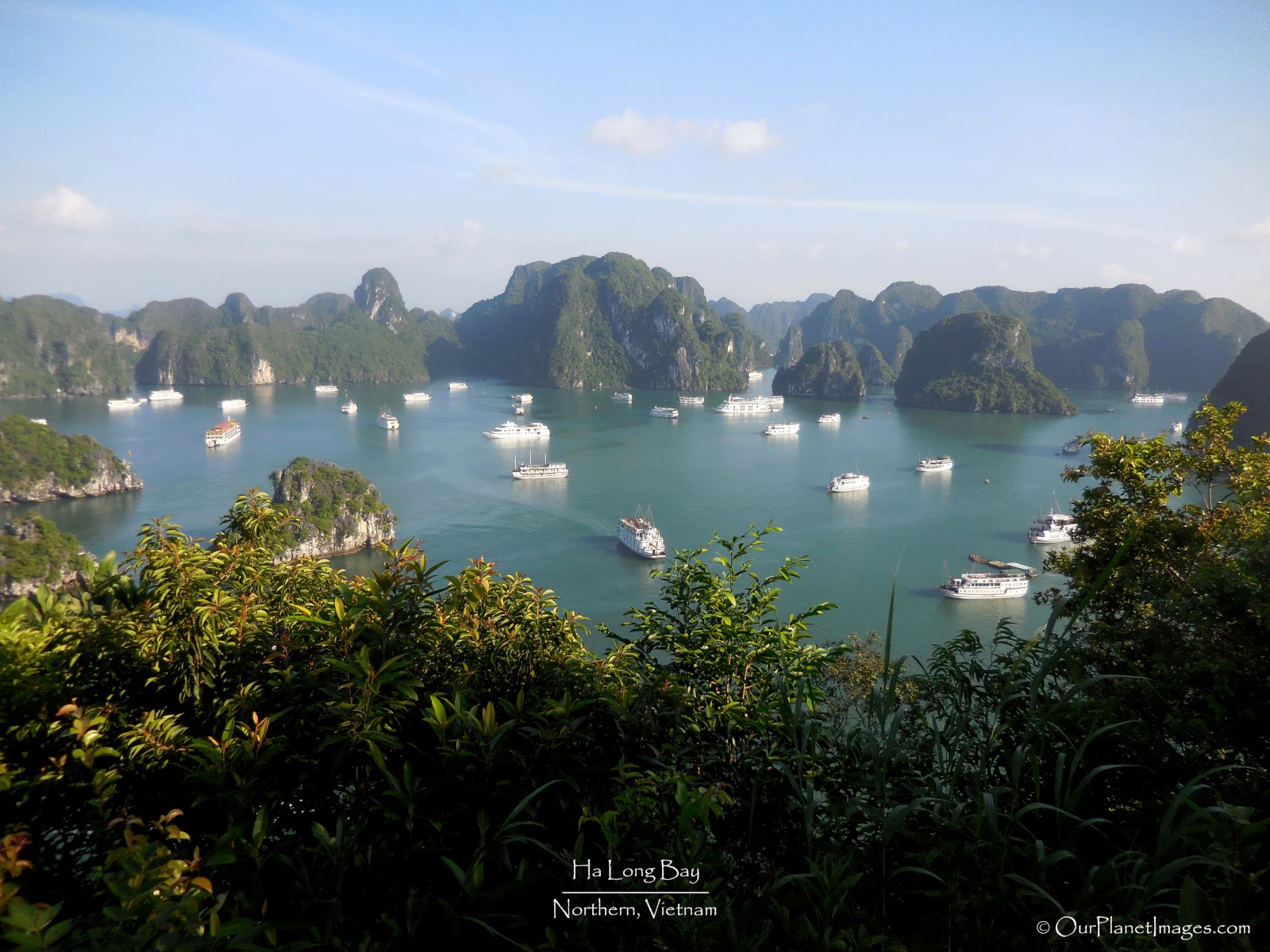 Some of the islands have caves that can be explored. I have been to two caves in Ha Long Bay but the one that I felt was the best was Sung Sot Cave. I have previously issued a post on this cave and there is a link to that post at the bottom of this post. The two photos below were taken from the entrance of the Sung Sot Cave.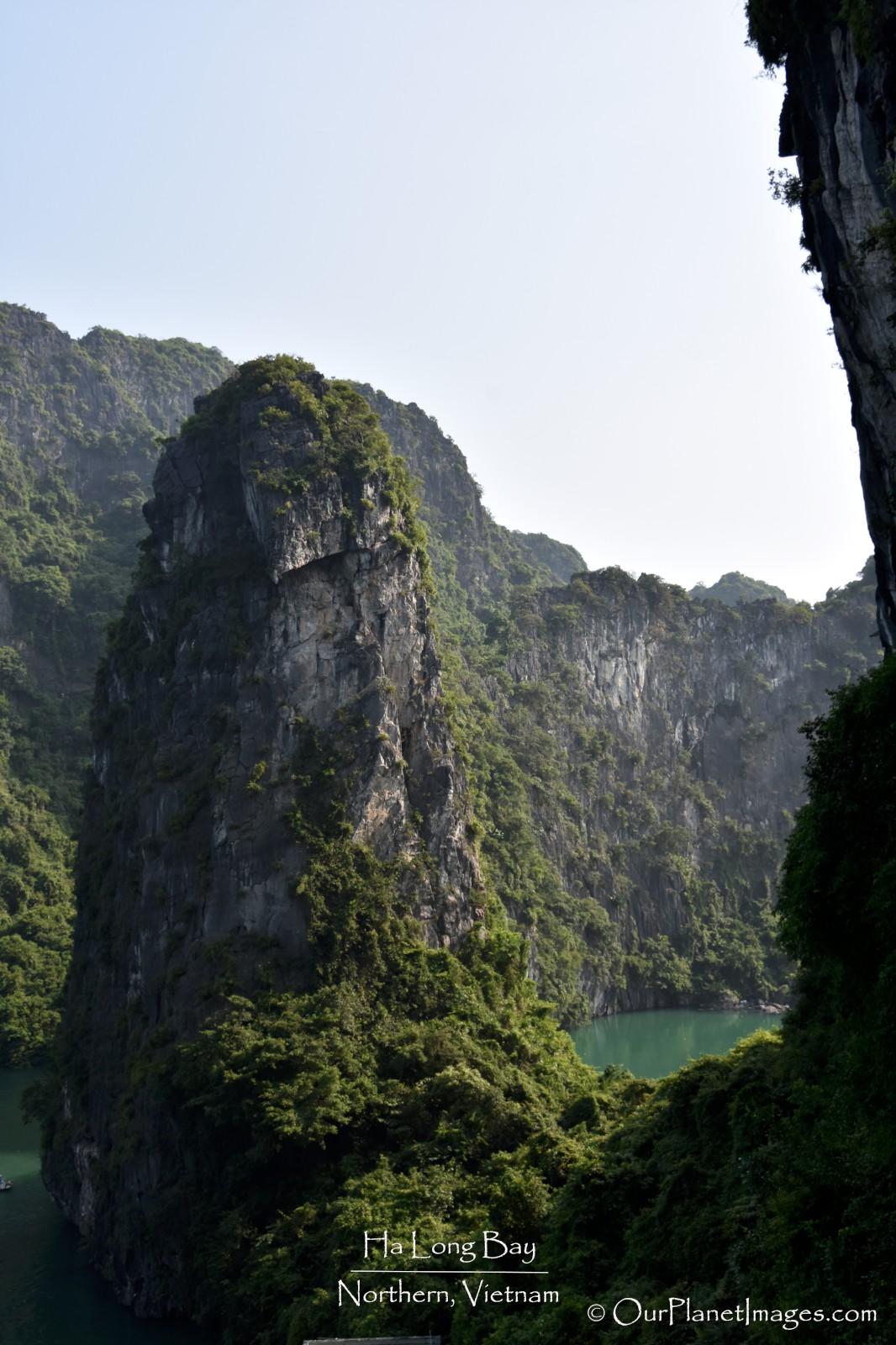 Ha Long Bay is beautiful during the day but it is one of those places where there are unforgettable sunrises and sunsets. The two times that I have been to Ha Long Bay I have seen amazing sunsets and the second trip I also witnessed and amazing sunrise. The photos below are from those special times on Ha Long Bay.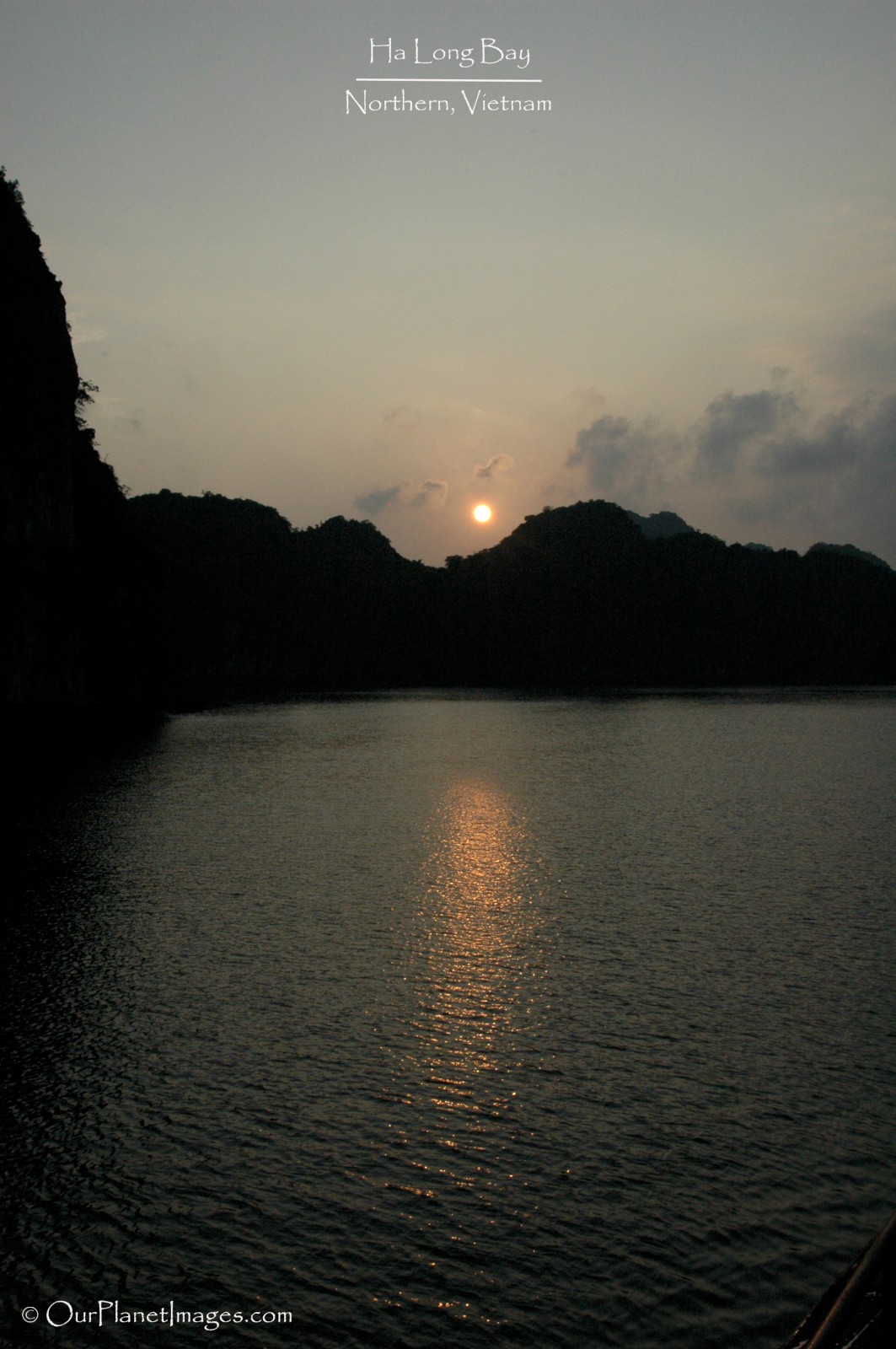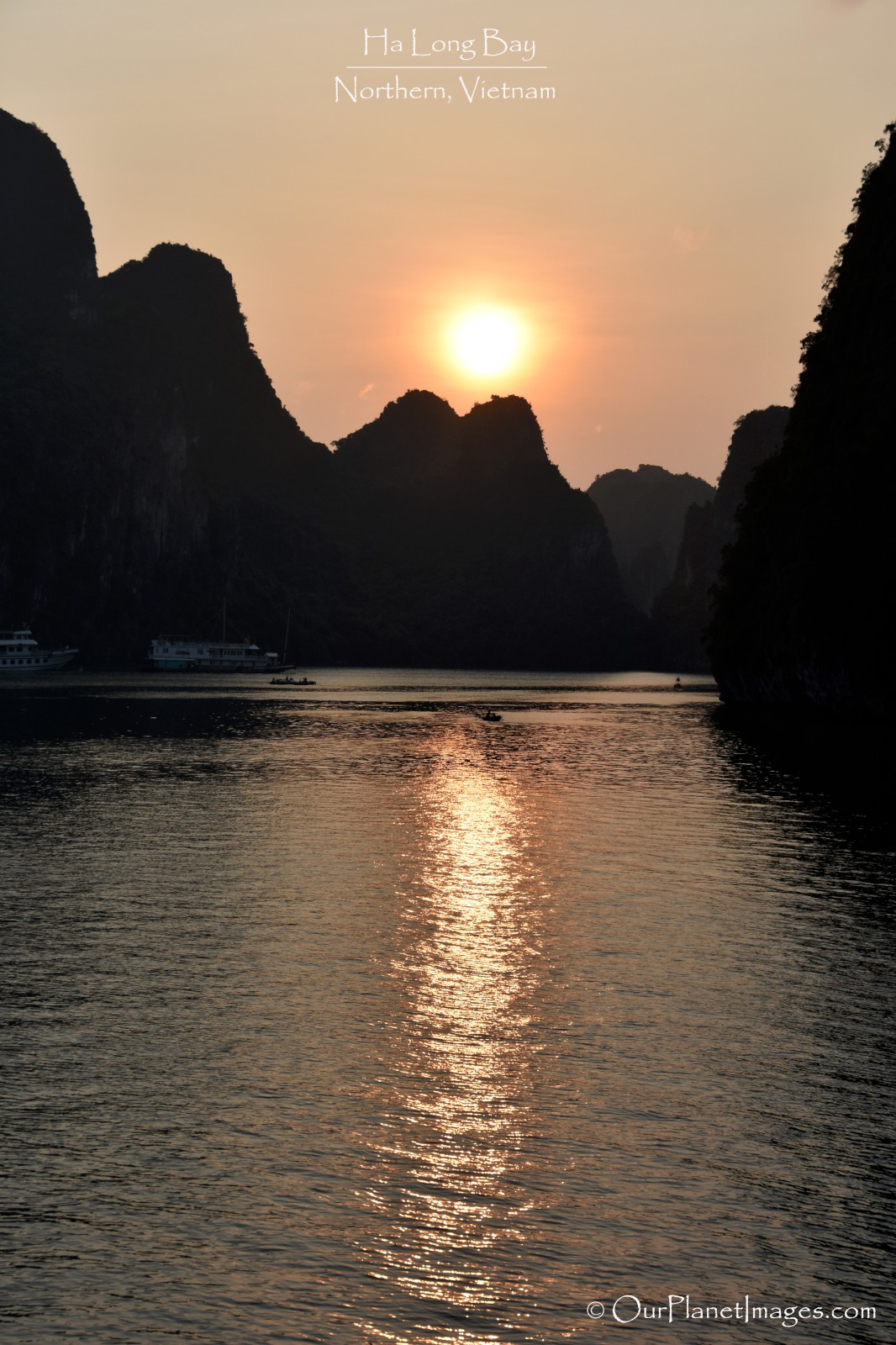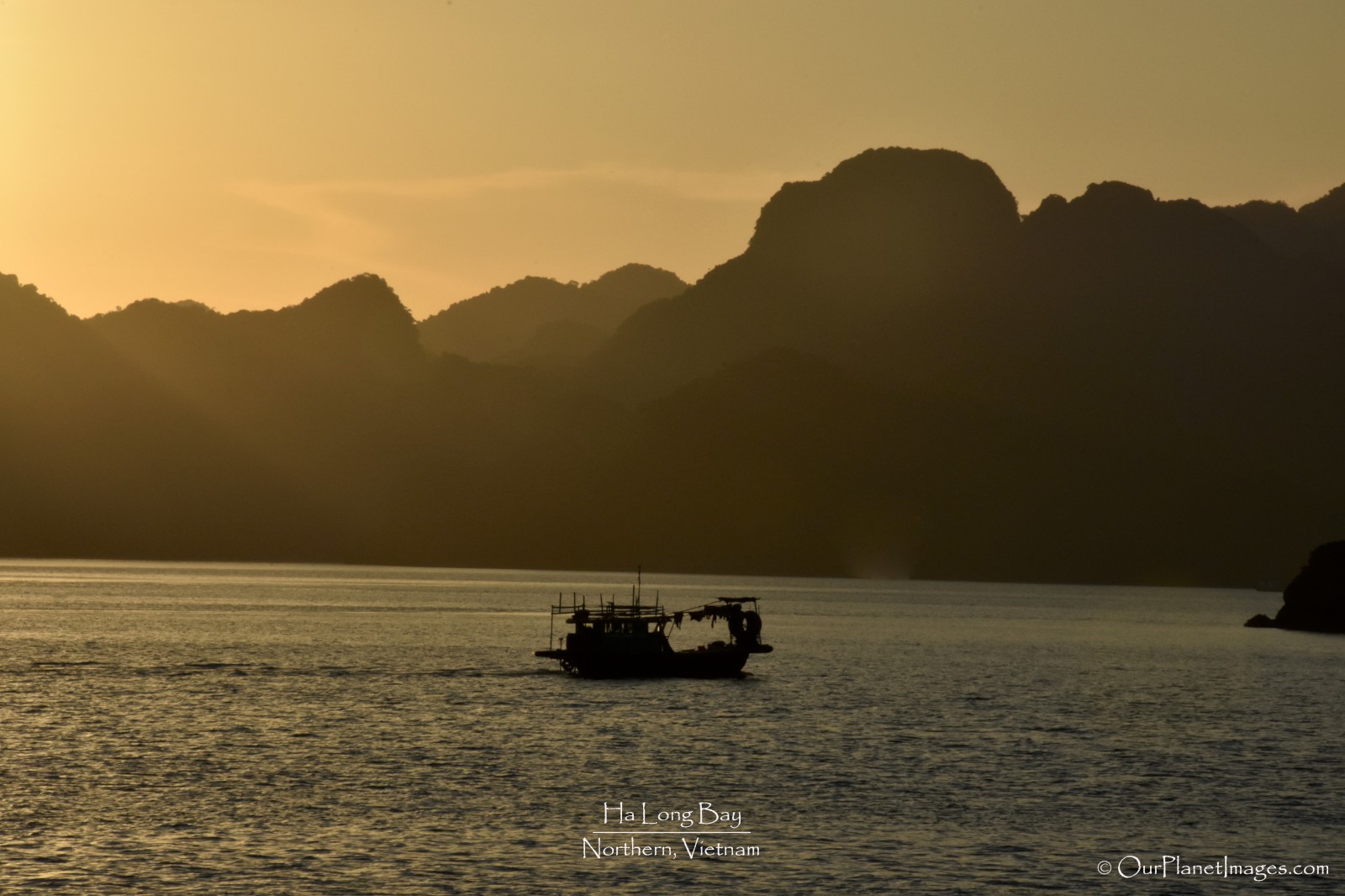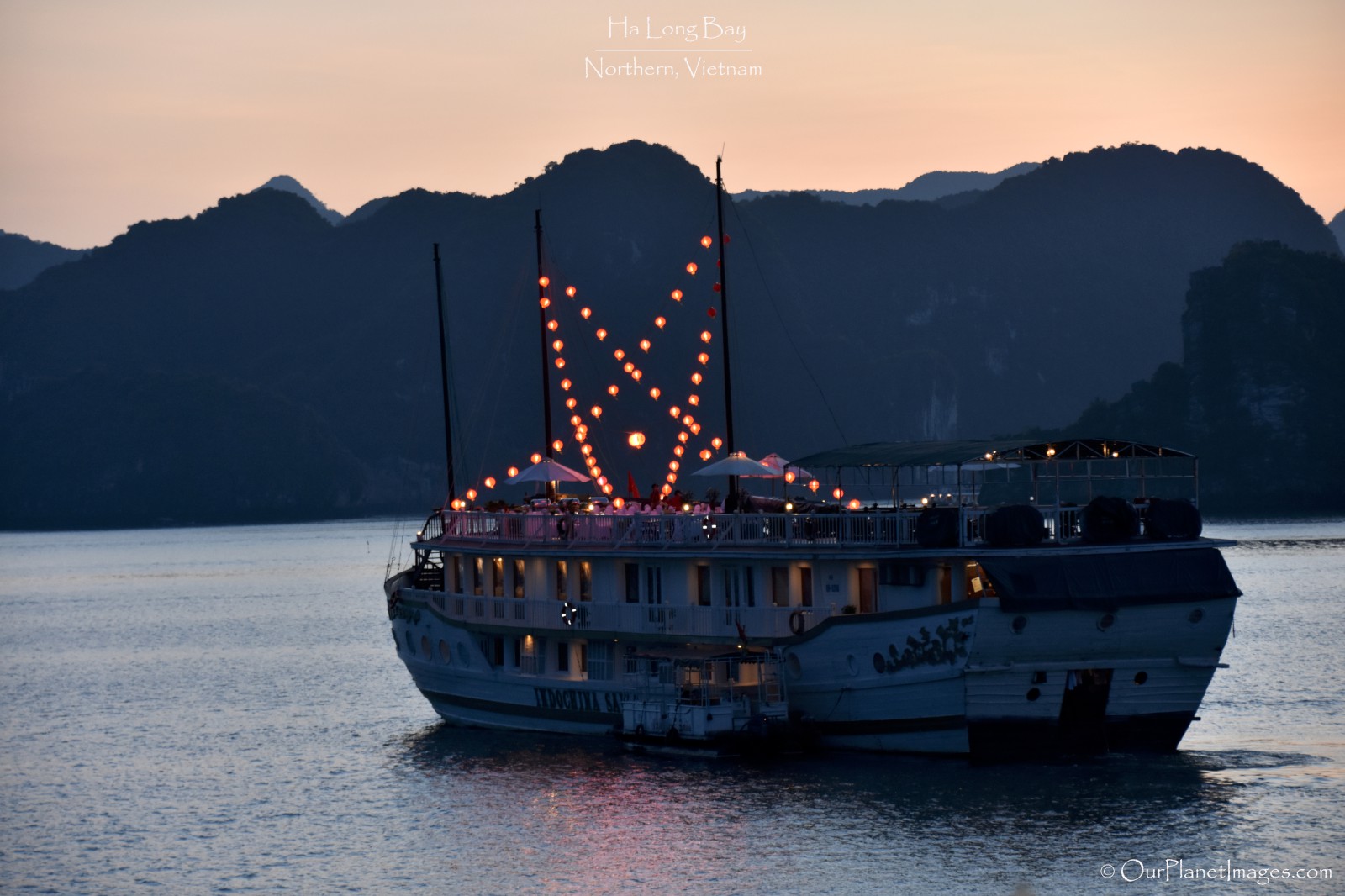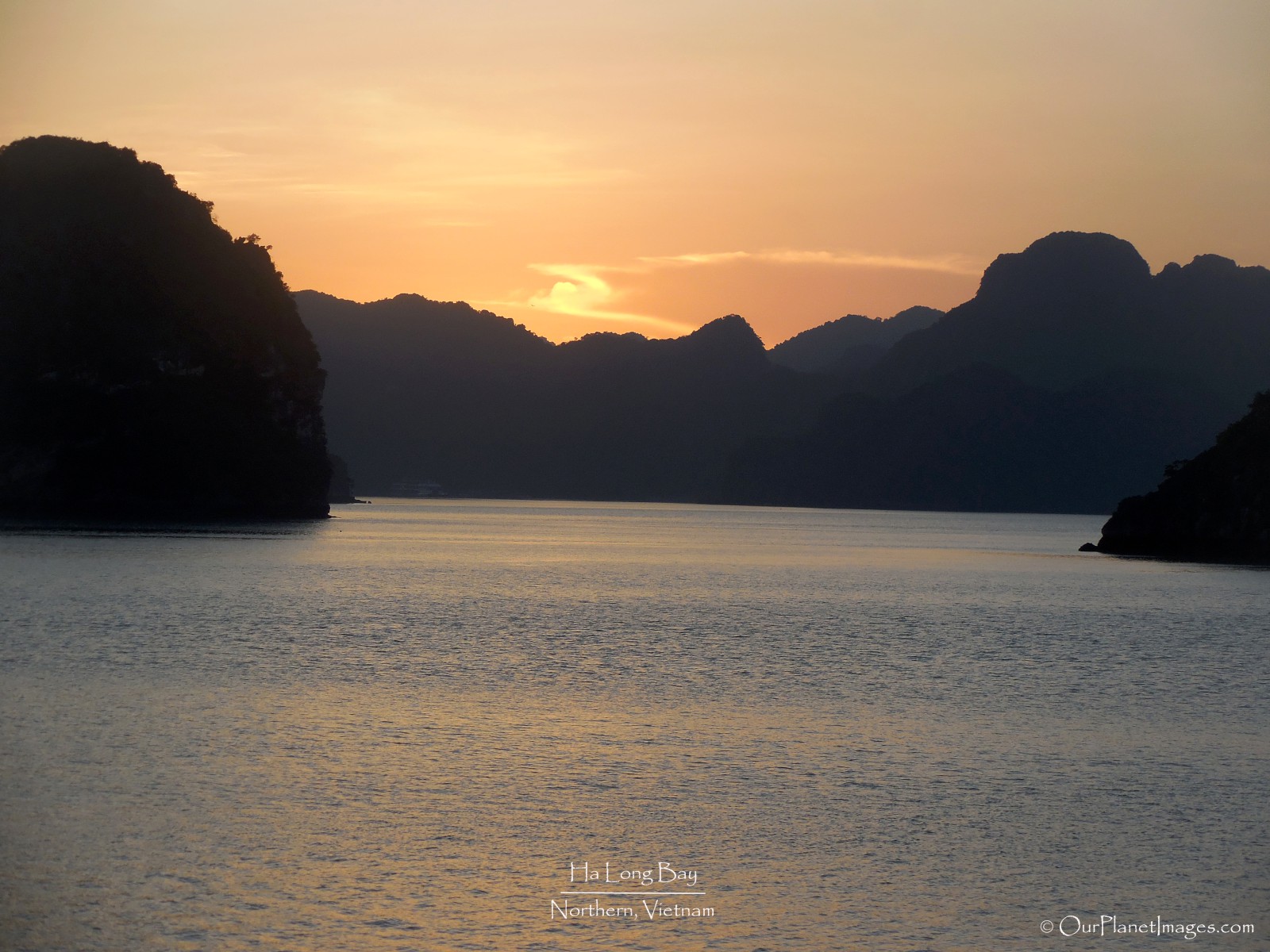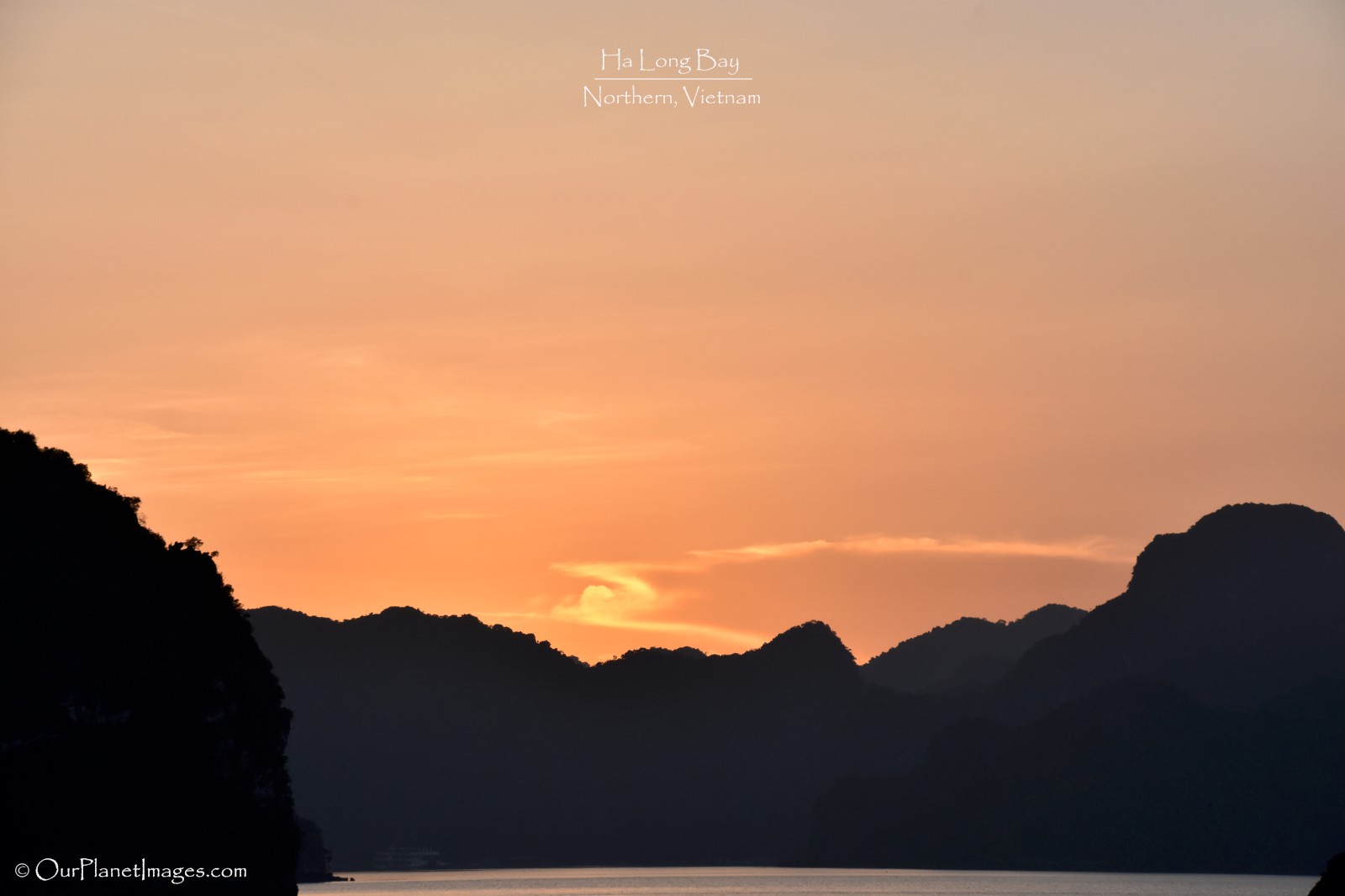 Ha Long Bay is one of those places that will exceed your expectations. The bay is larger than imagined, there are more islands than seem possible, the islands are small for islands but they are still big and their unique shapes make them mysterious. There is really no way to appreciate a natural wonder like this without seeing it for yourself and once you have seen it, you will want to go back and see it again!
Ha Long Bay is a very special place. The conical limestone hills that have created small islands are a unique type formation that is only found in a few locations. I only know of three other places with this type of formations. One is located in Phang Nga Bay in Thailand, the other two are located inland with a river flowing through the hills. These two locations are in Ninh Binh, Vietnam and Guilin, China. I will feature these other location in future posts.
Sailing through Ha Long Bay's dreamy seascape made me feel like I was passing through the land of the lost or a mysterious place where I was looking to see what would emerge as we passed by each island.
Many places in Vietnam are busy and hectic but visiting Ha Long Bay is a place where you can step away from the busy lifestyle and enjoy a relaxing day or two while seeing one of earth's most unique natural wonders.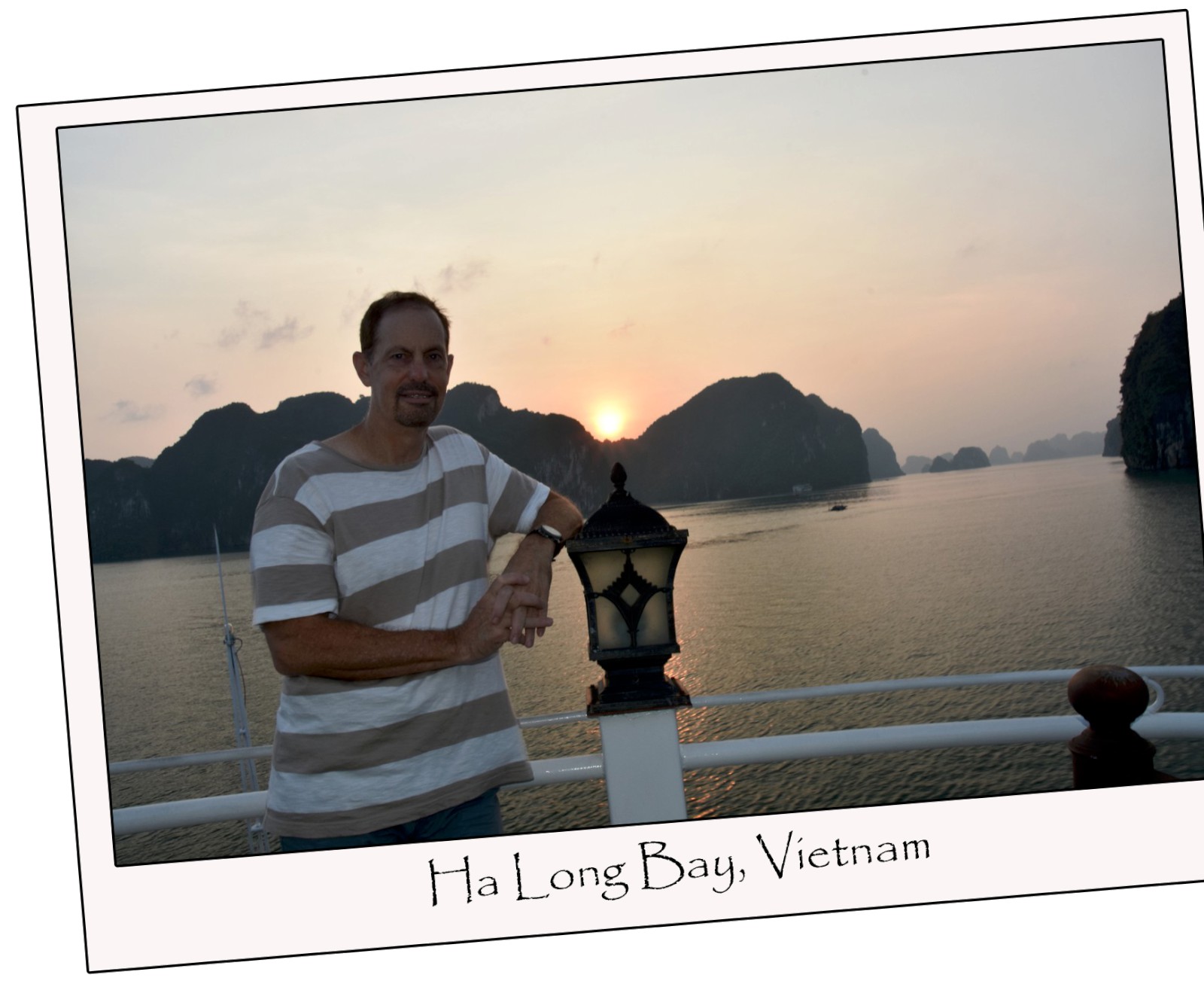 Seeing Ha Long Bay is an experience that will make a lifelong impression. Sailing past so many unusually shaped beautiful islands on the calm waters is something that can't be found in many place on earth. The sunrises and sunsets passing through the small islands with the sun reflecting off the water are as beautiful as anywhere that I have seen!
If Ha Long Bay is not on your bucket list then it should be. I think it should be on the list of top 100 on earth!