The Twelve Apostles are located on the Great Ocean Road of the south coast of Australia near Port Campbell. There are many fantastic and beautiful things to see on along the Great Ocean Road but "The Twelve Apostles" is by far the highlight of the Great Ocean Road.
Seeing "The Twelve Apostles" is one of my favorite nature experiences. The Twelve Apostles truly is a spectacular site to visit. Everything about the site is amazing. The ocean is aqua blue, the beach and the apostle stacks are golden, the cliffs are dramatically larger than you could imagine and when the sun lights it all up everything, it is spectacular!
It is amazing how clear the water is and when the waves come ashore the white of the waves up against the blue water and golden sand it is like nature is just showing off.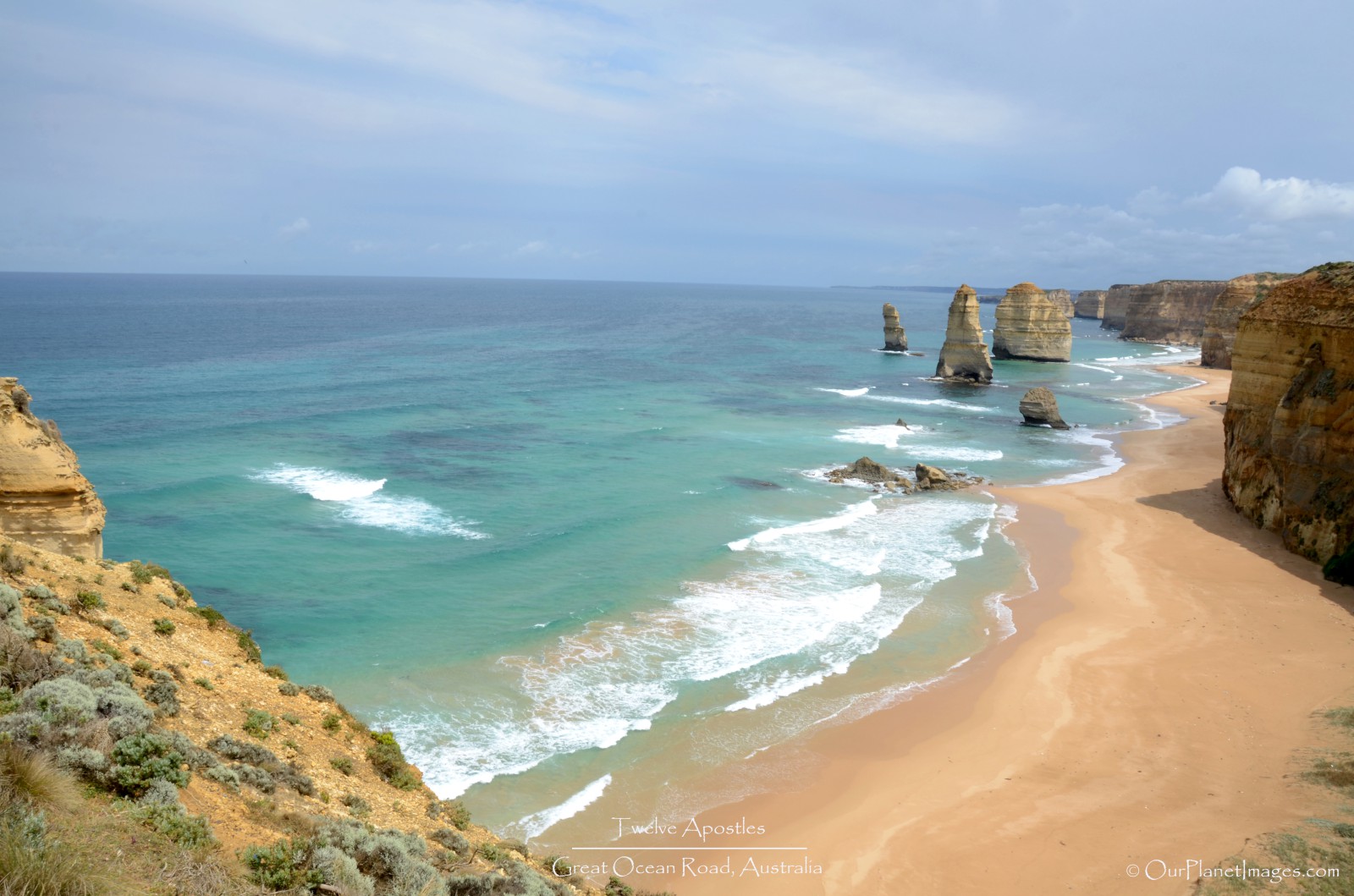 The Twelve Apostles are raw nature. They are rugged and you can see the power and forces that created the Apostle stacks. The terrain on land is also harsh. There are small shrubs and grasses but nothing that provides shelter from the sun or wind coming off the ocean. When you experience all of the elements and combine them with the beauty of this natural wonder then you can really appreciate everything you are seeing.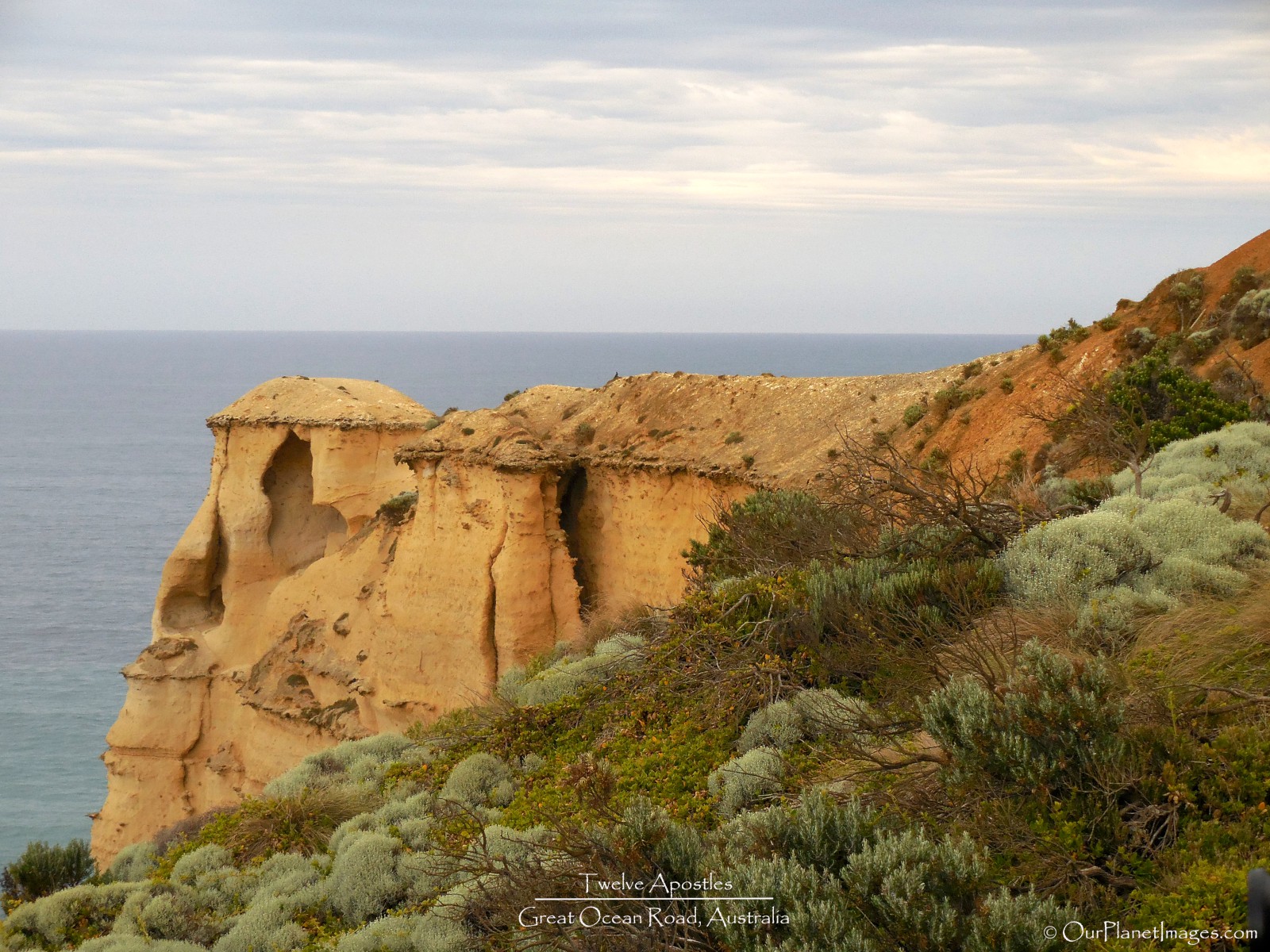 The picture above and below let you see the type of vegetation that is on this portion of the coastline.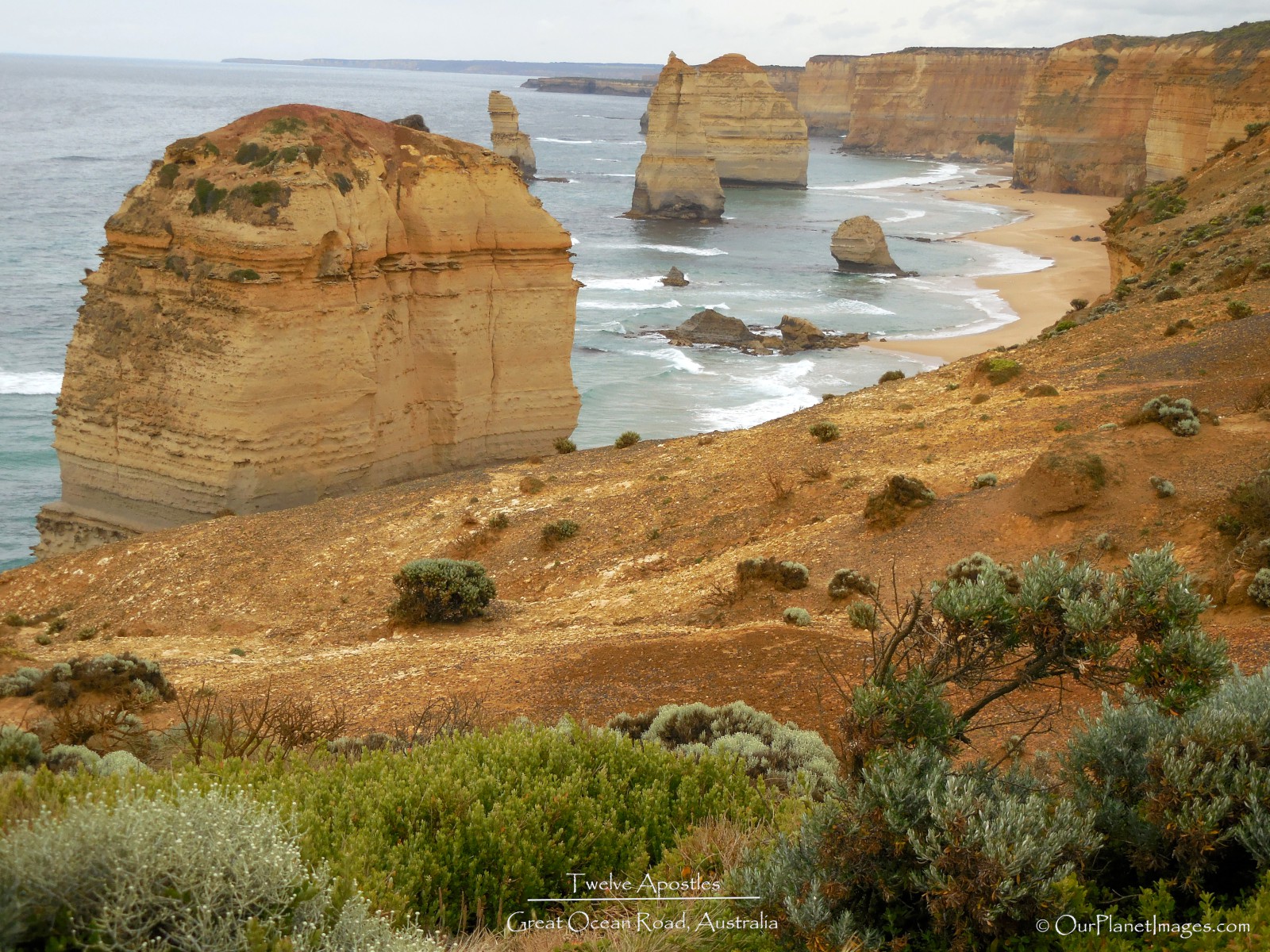 Being at the Twelve Apostles is almost too big to describe. The cliffs are approximately 150 feet high making people walking on the beach appear to be small debris from the ocean. As I stood on the beach and looked out at the endless ocean, looked at the towering Apostles statues and looked up at the massive cliffs, my thought was that this must be a beach for giants.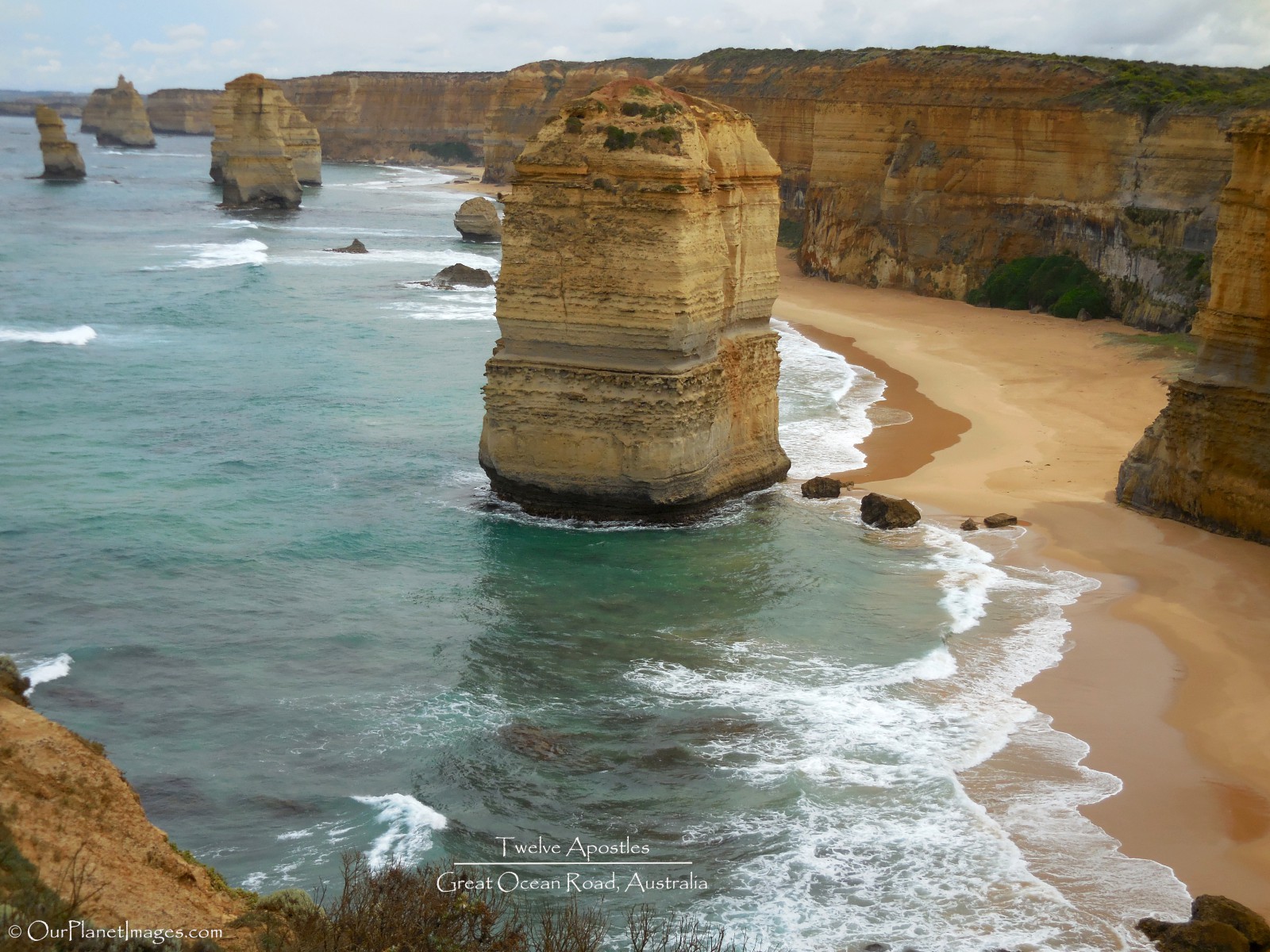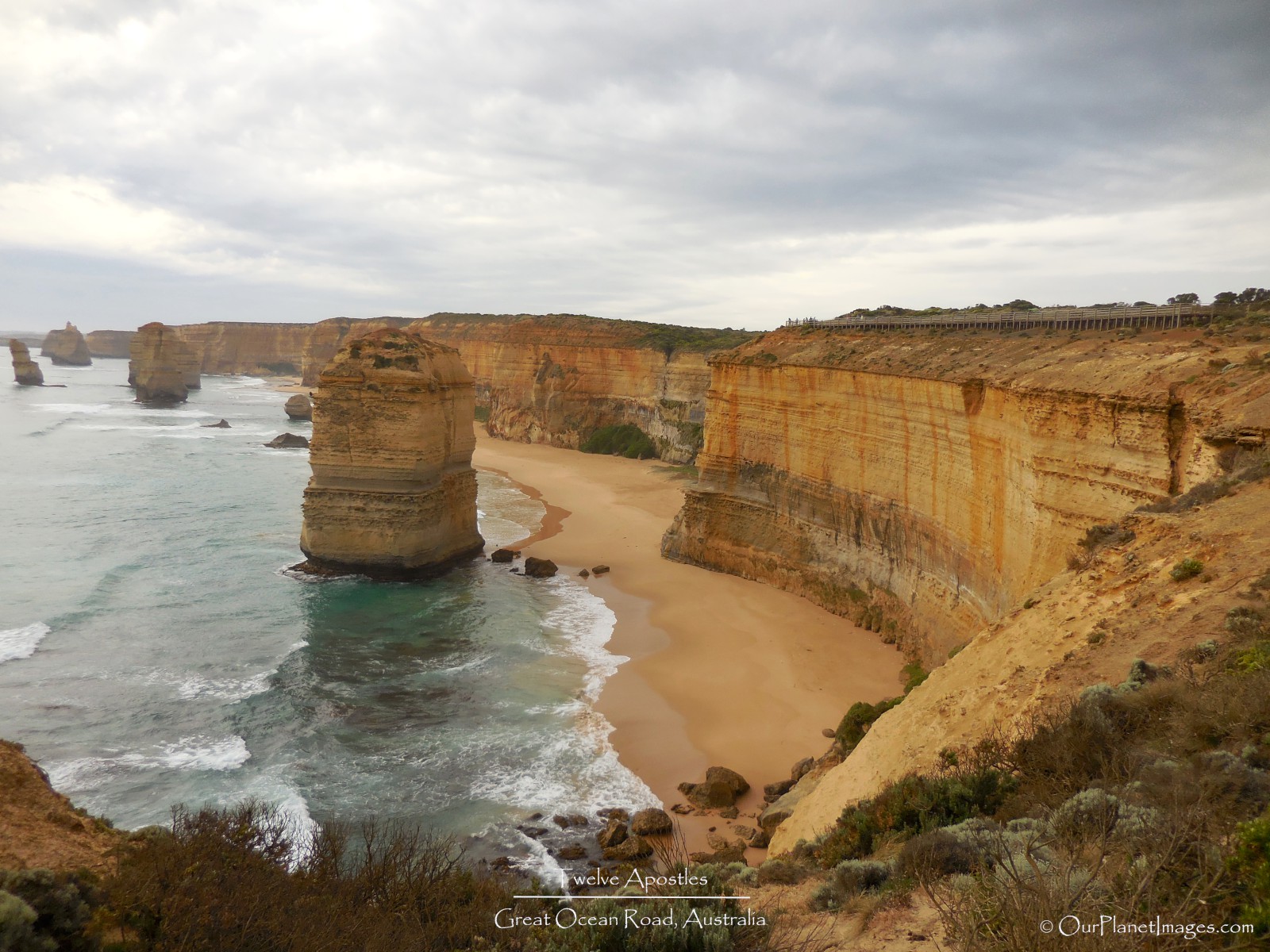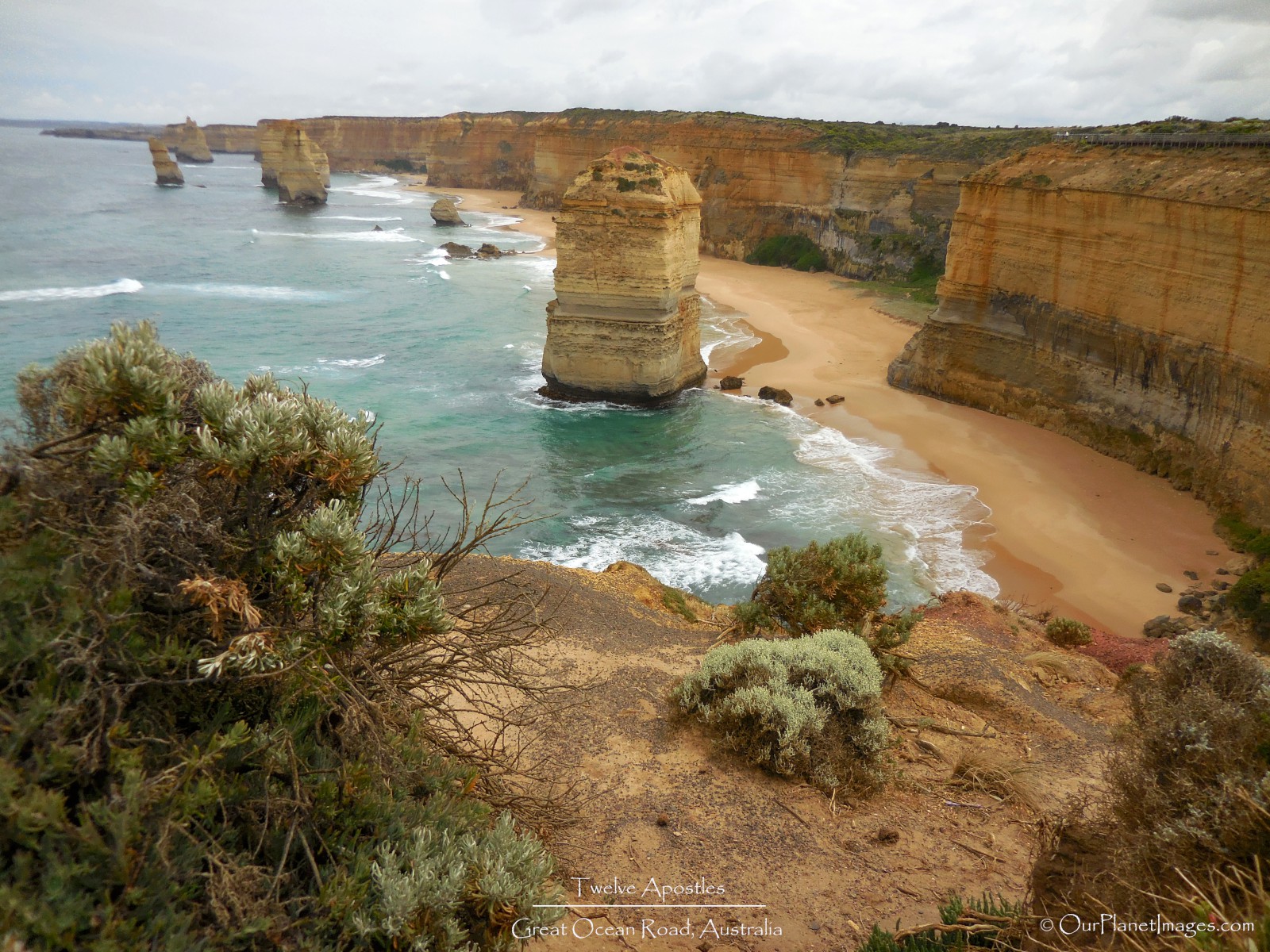 I stopped to see the Twelve Apostles in the evening on the way to Port Campbell and in the morning on the way to Melbourne. One thing that was very noticeable was how the lighting really changes the look of the cliffs and the stacks. Some lighting makes their color rich and golden while other lighting changes the color to a lighter tan.
The pictures above and below really shows the contrast in colors as the lighting from the position of the sun and the overcast of clouds.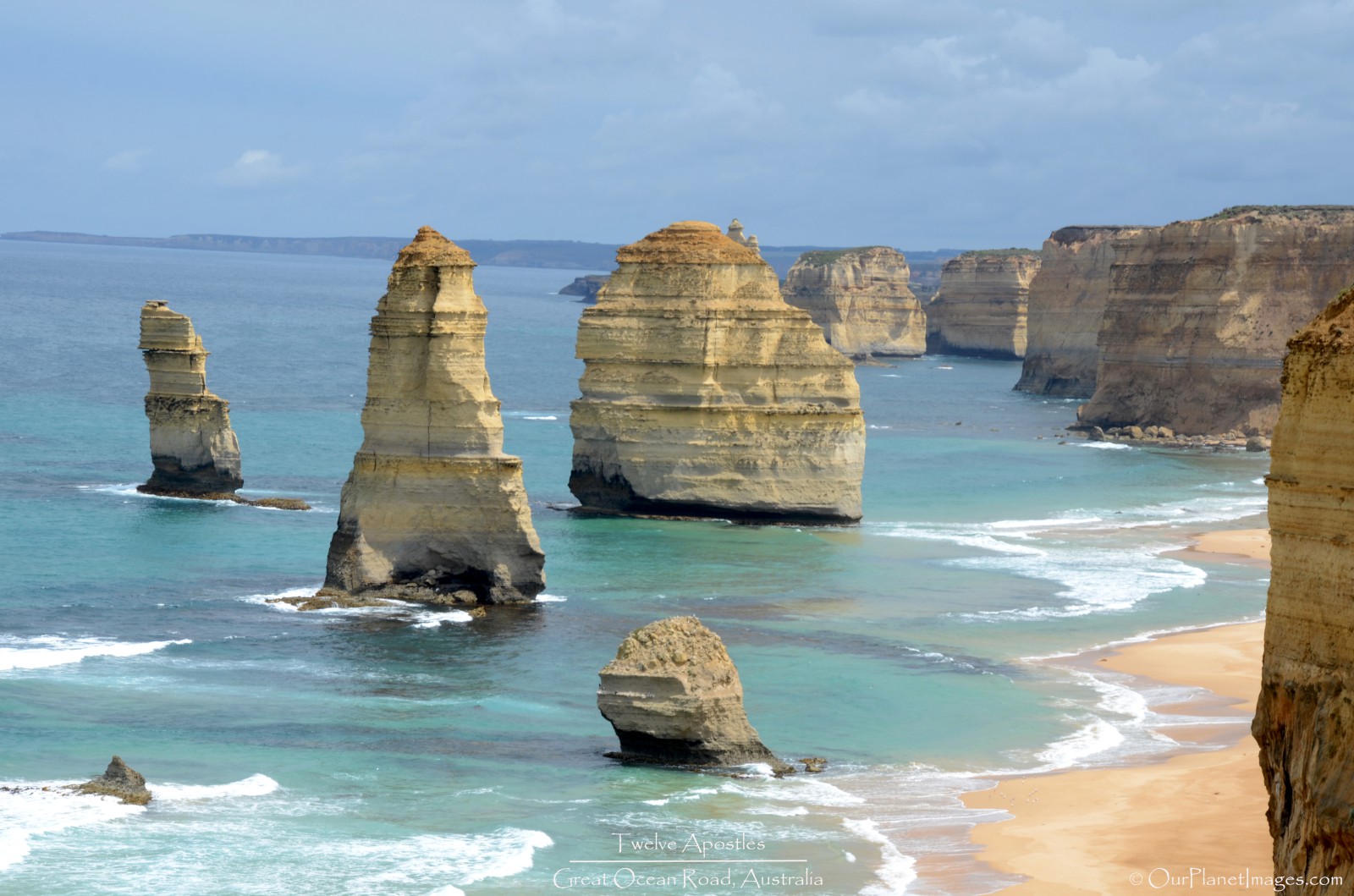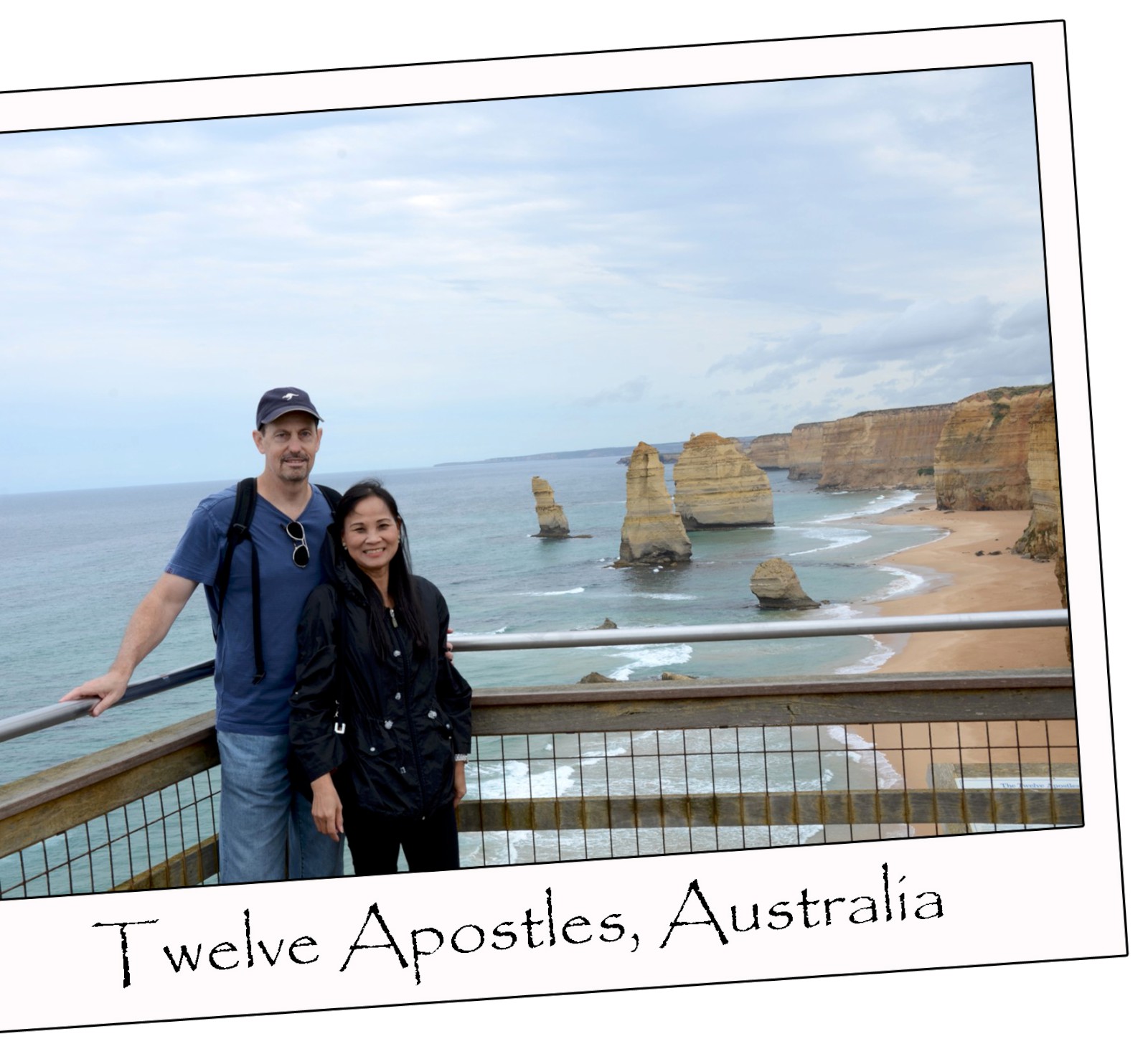 During my visit to the Twelve Apostles, I couldn't help but think of the words from Lee Ann Womack' song "I hope you dance". Part of the song says "I hope you still feel small when you stand beside the ocean". I certainly felt small but I also felt grateful. Grateful to be able to experience this amazing natural wonder.
I had desired to see the Twelve Apostles for many years and being able to stand and experience the magnitude and the beauty will be a memory that I will not soon forget.