The Great Ocean Road in Australia is famous for the Twelve Apostles but there are more unusual rock formations that are just as interesting as the Twelve Apostles. Just 2.5 miles past the Twelve Apostles is a site known as the Loch Ard Gorge and the Razorback.
These two formations can be seen from the same stop on the Great Ocean Road.
Loch Ard Gorge
Loch Ard Gorge is named after the Loch Ard Shipwreck of 1878. The ship sailed from England bound for Melbourne, Australia. Just a short distance from reaching Melbourne, the ship ran aground on a foggy night and only two of the 54 passengers survived. A sailor named Tom rescued a passenger named Eva. The two pillars standing in the middle of the gorge are officially named Tom and Eva.
This gorge is one of several gorges in this area and the cliffs along the coast are a continuation of the cliffs at the Twelve Apostles site. The inlet gorges make for a nice protected area from the sometimes rough waters of the Great Australian Bright (Sea). The land along the coast is rugged with only small drought hardy plants with shallow roots being able to survive in the harsh environment.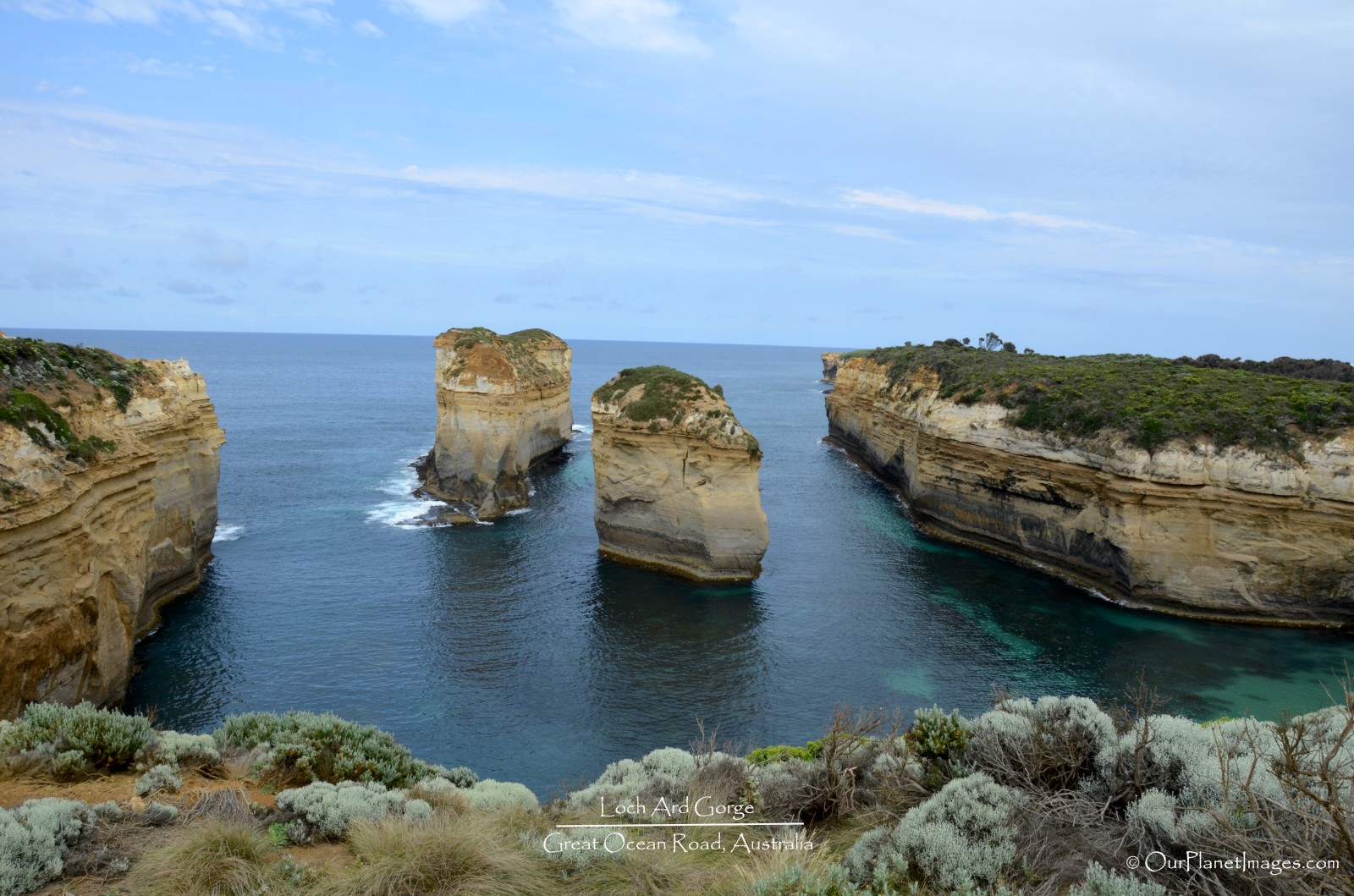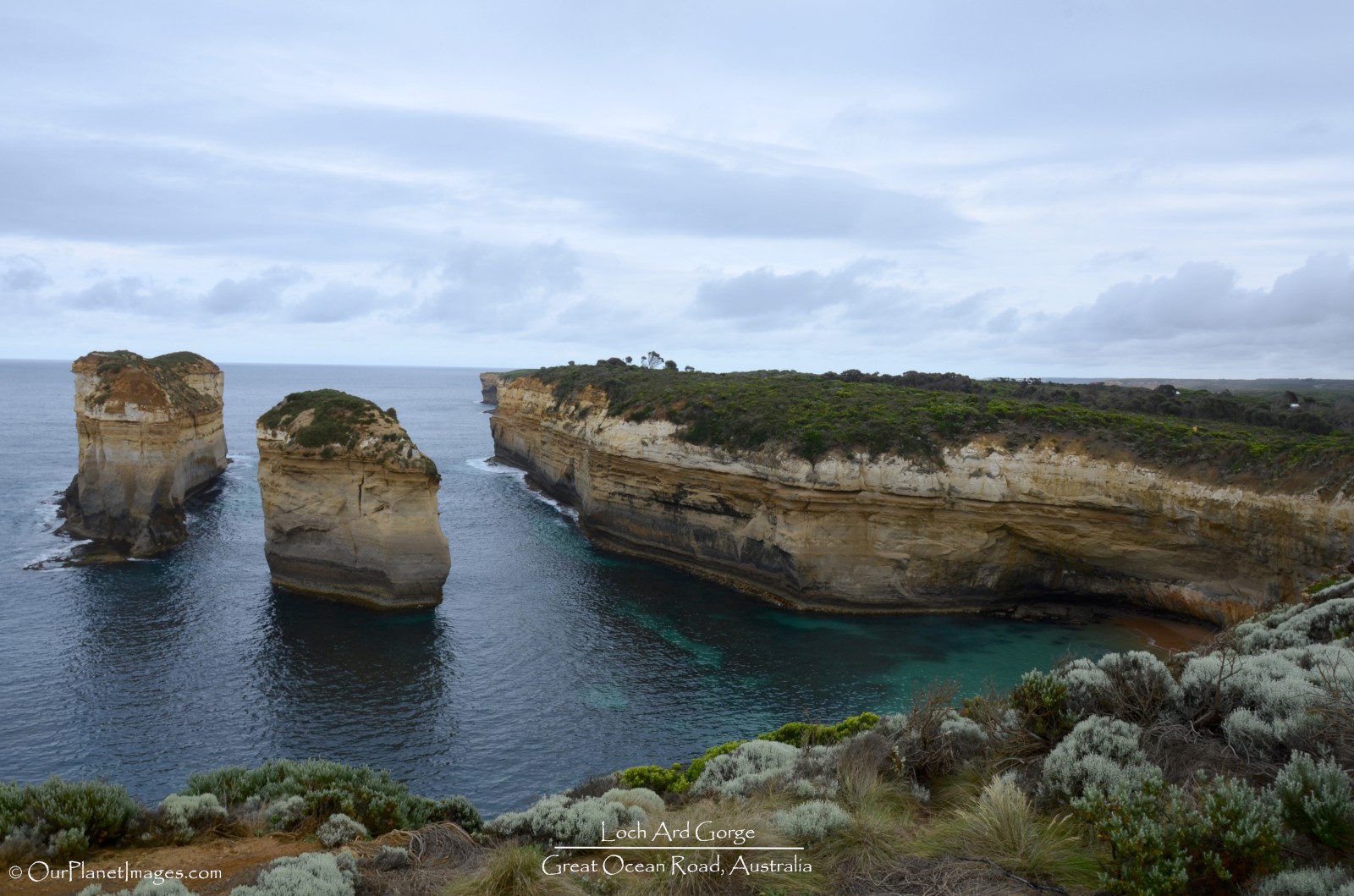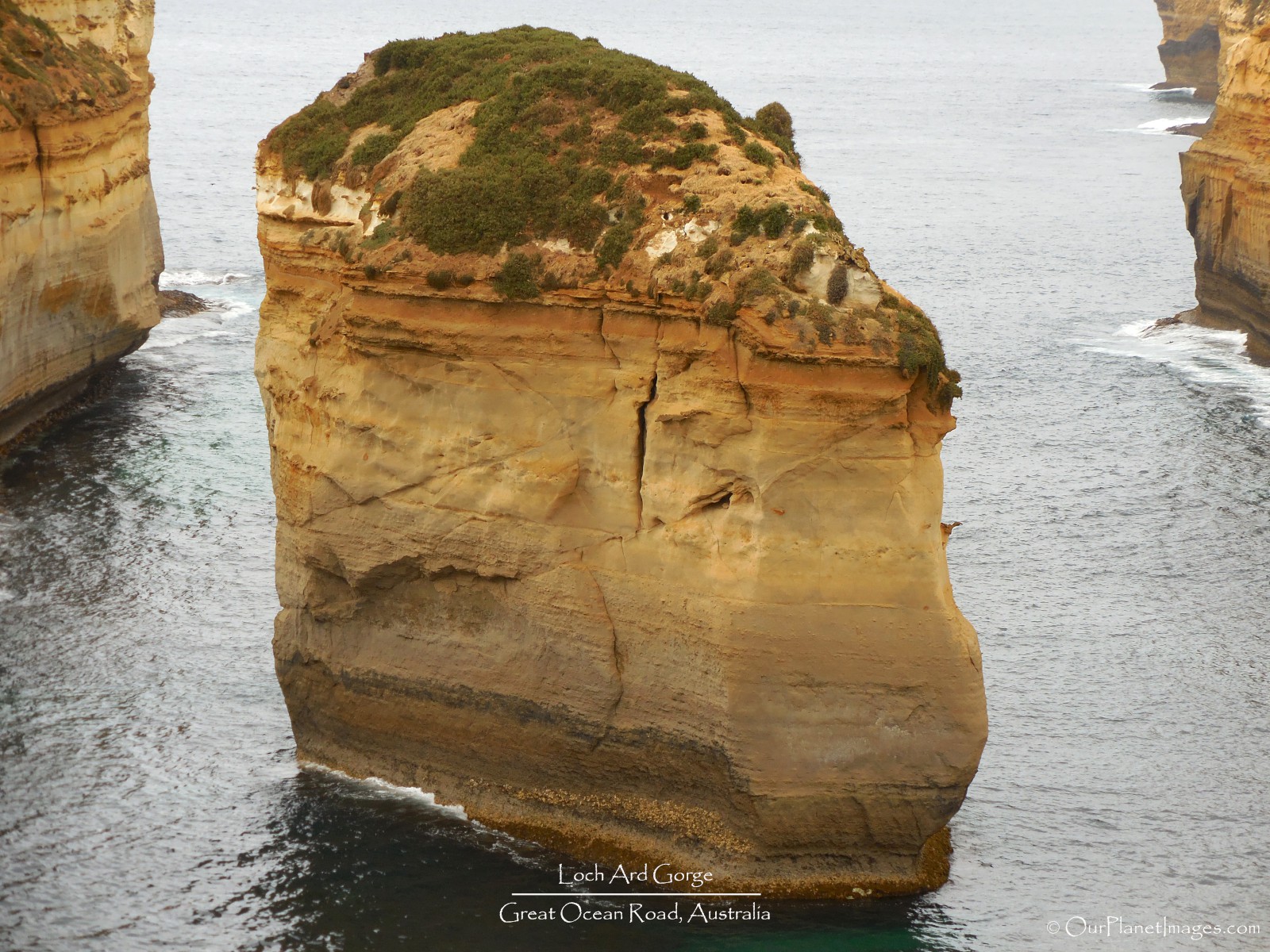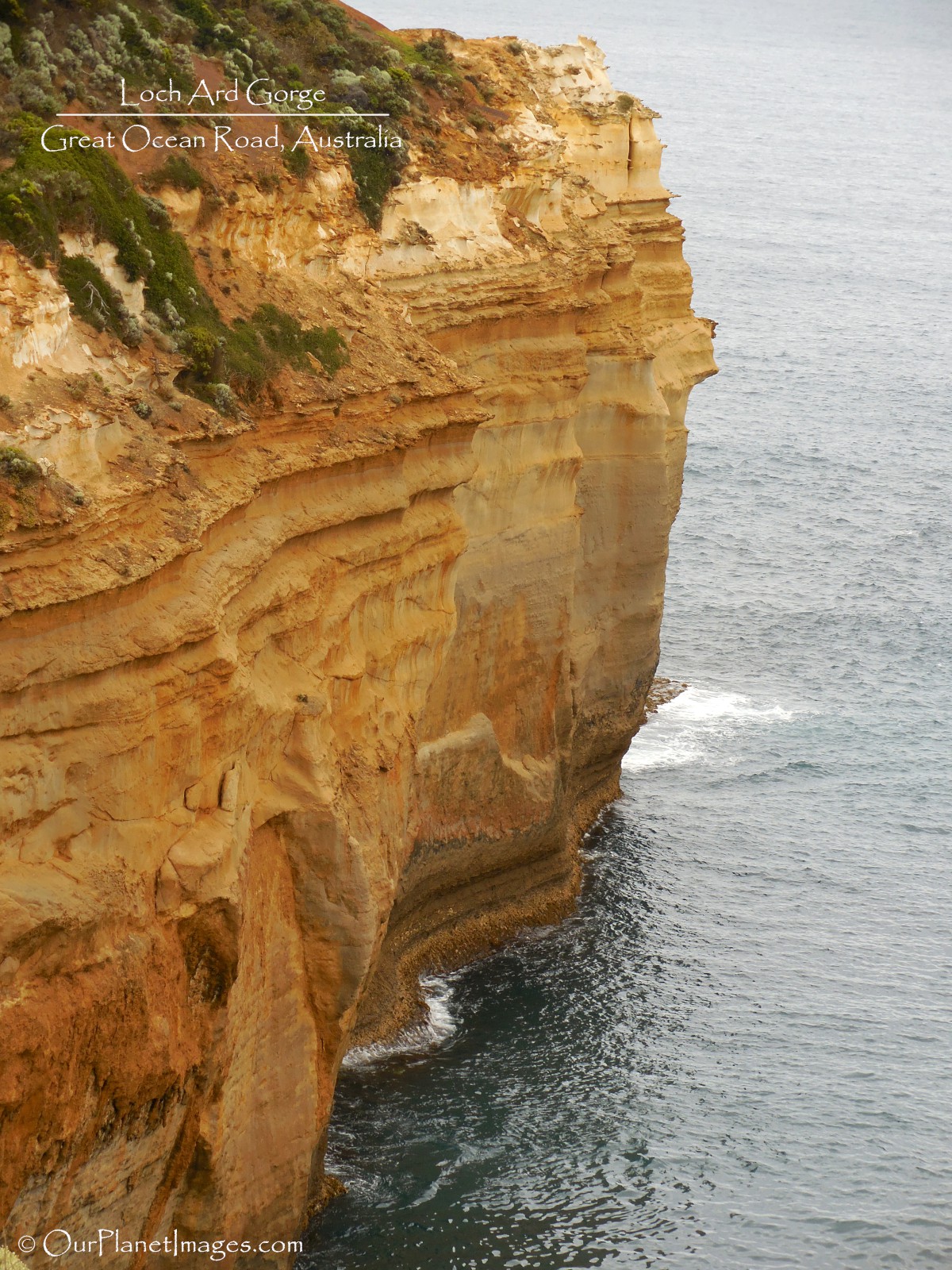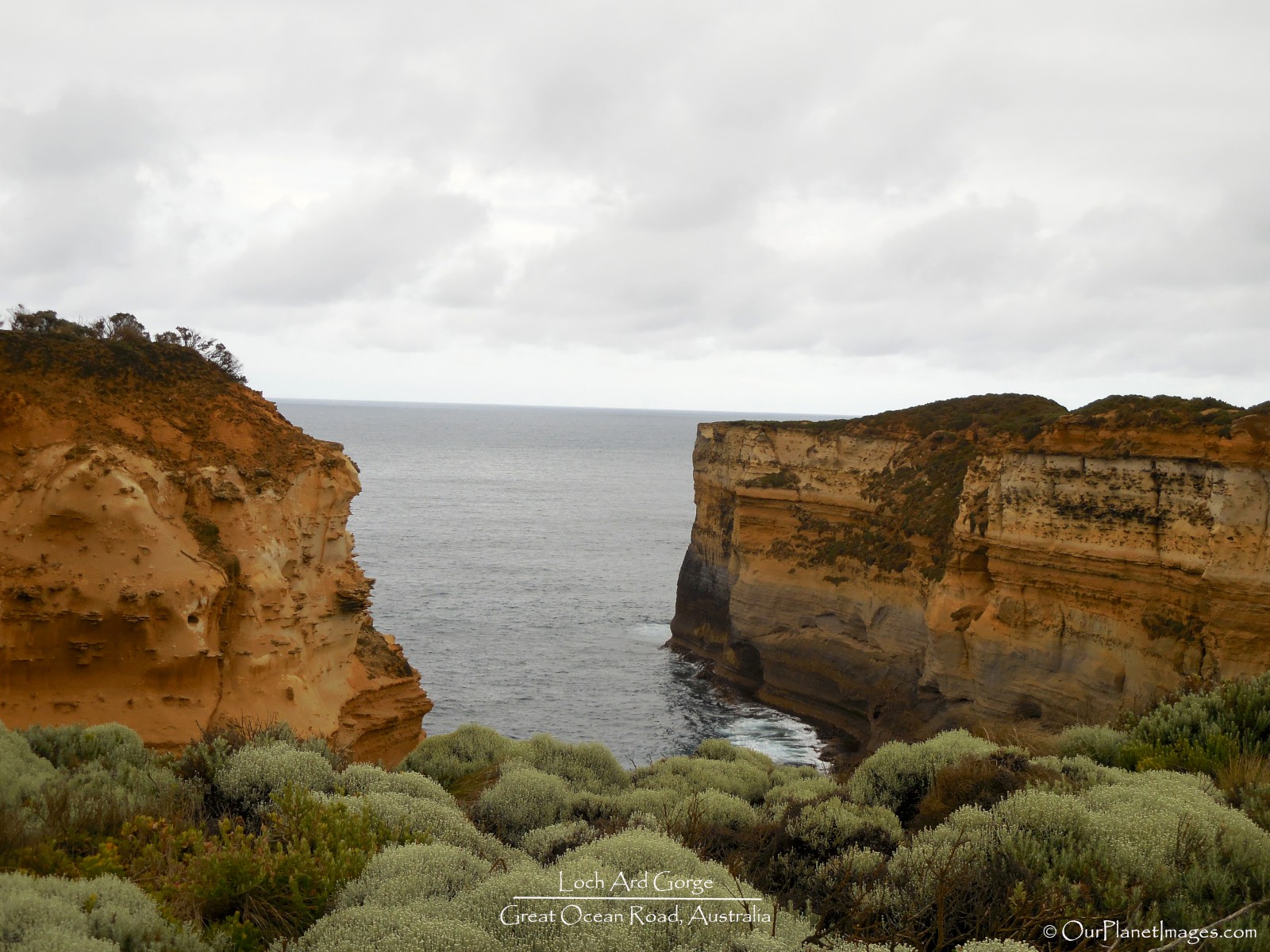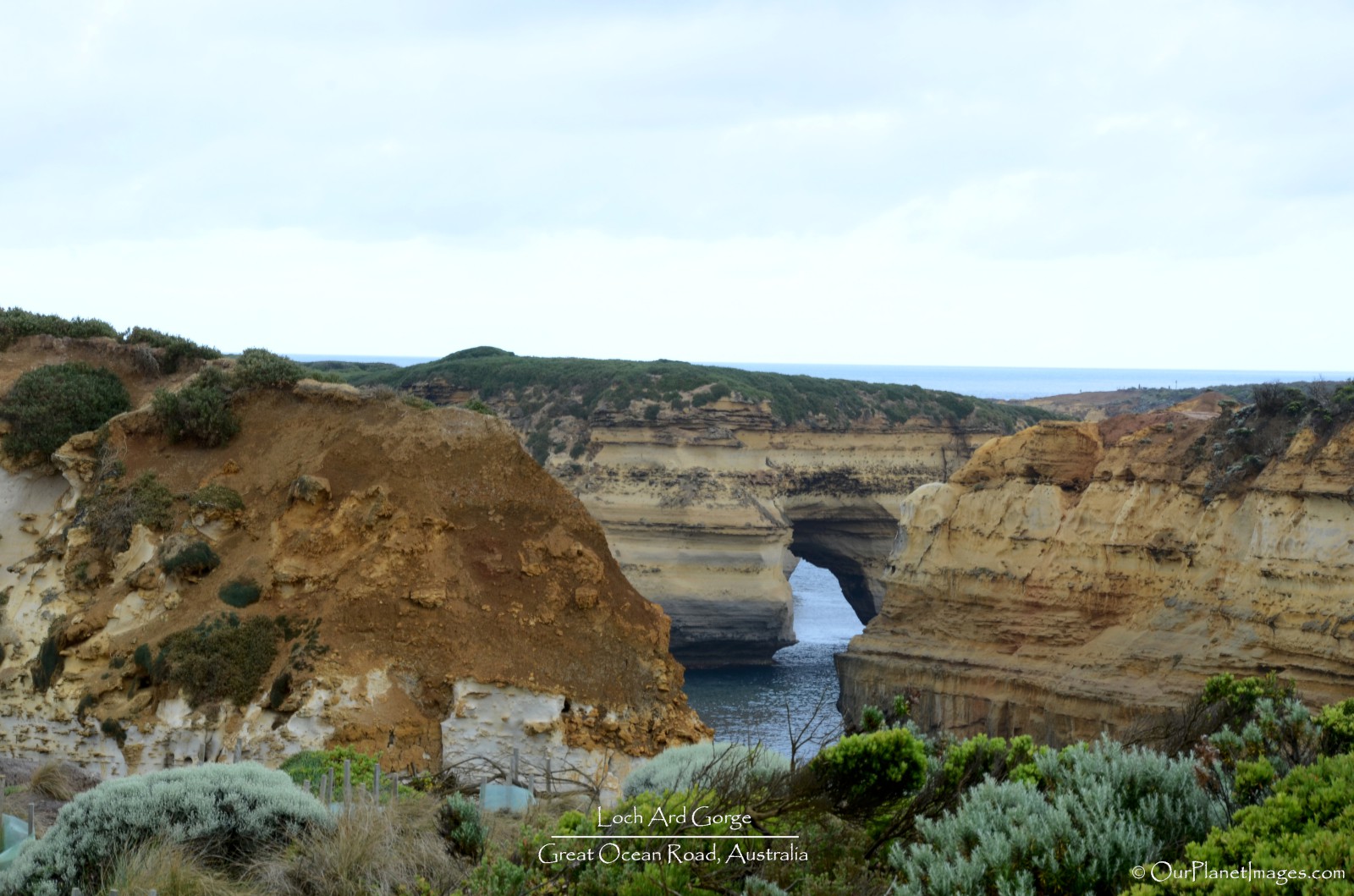 The Razorback
The Razorback is a long thin stack rock with sharp edges and bumps along its back. These edges along the top of the formation are caused by windblown ocean spray that hardens some surfaces and erodes away the softer areas leaving an uneven surface. These uneven surfaces are seen in detail in the photos below.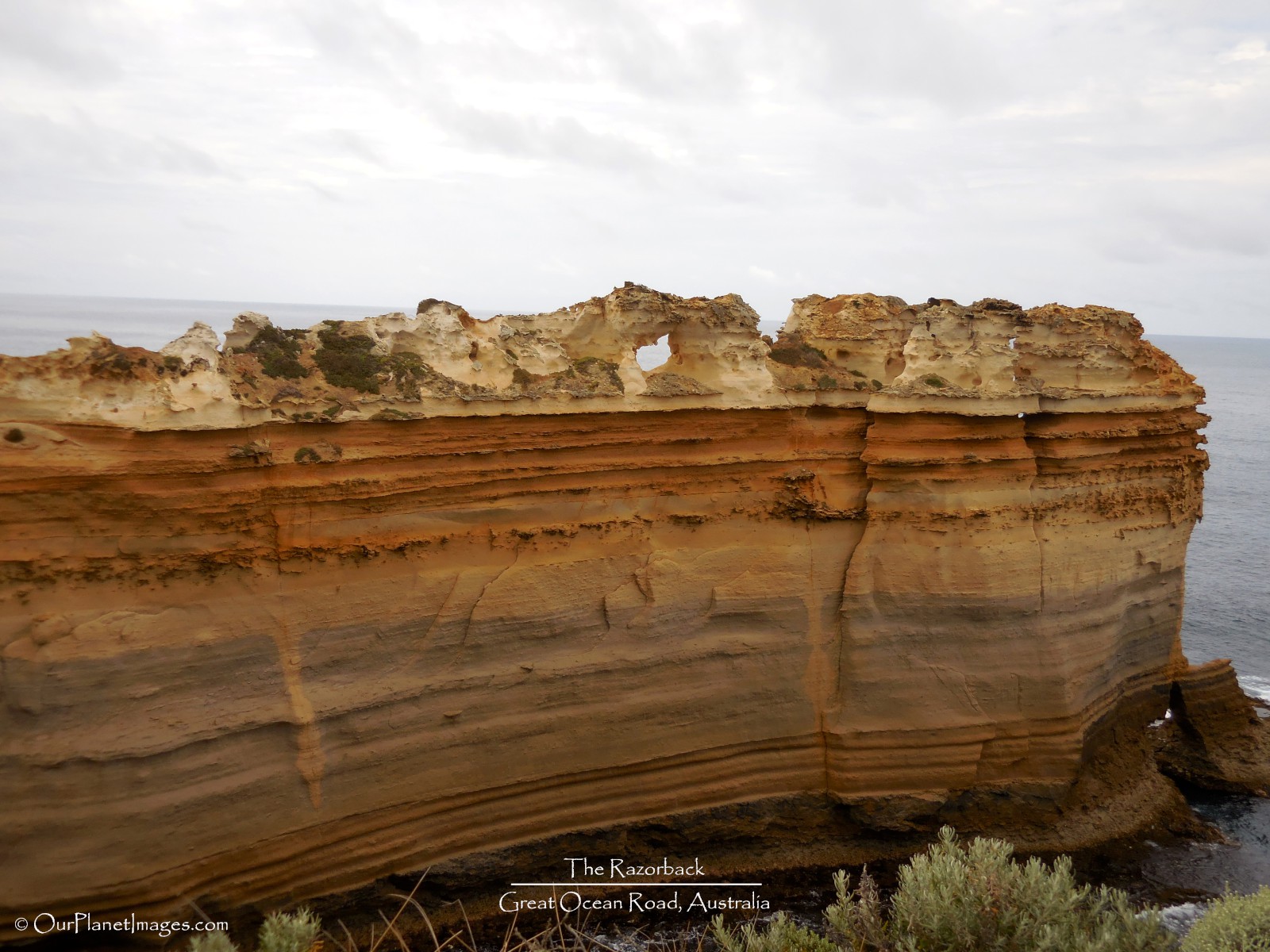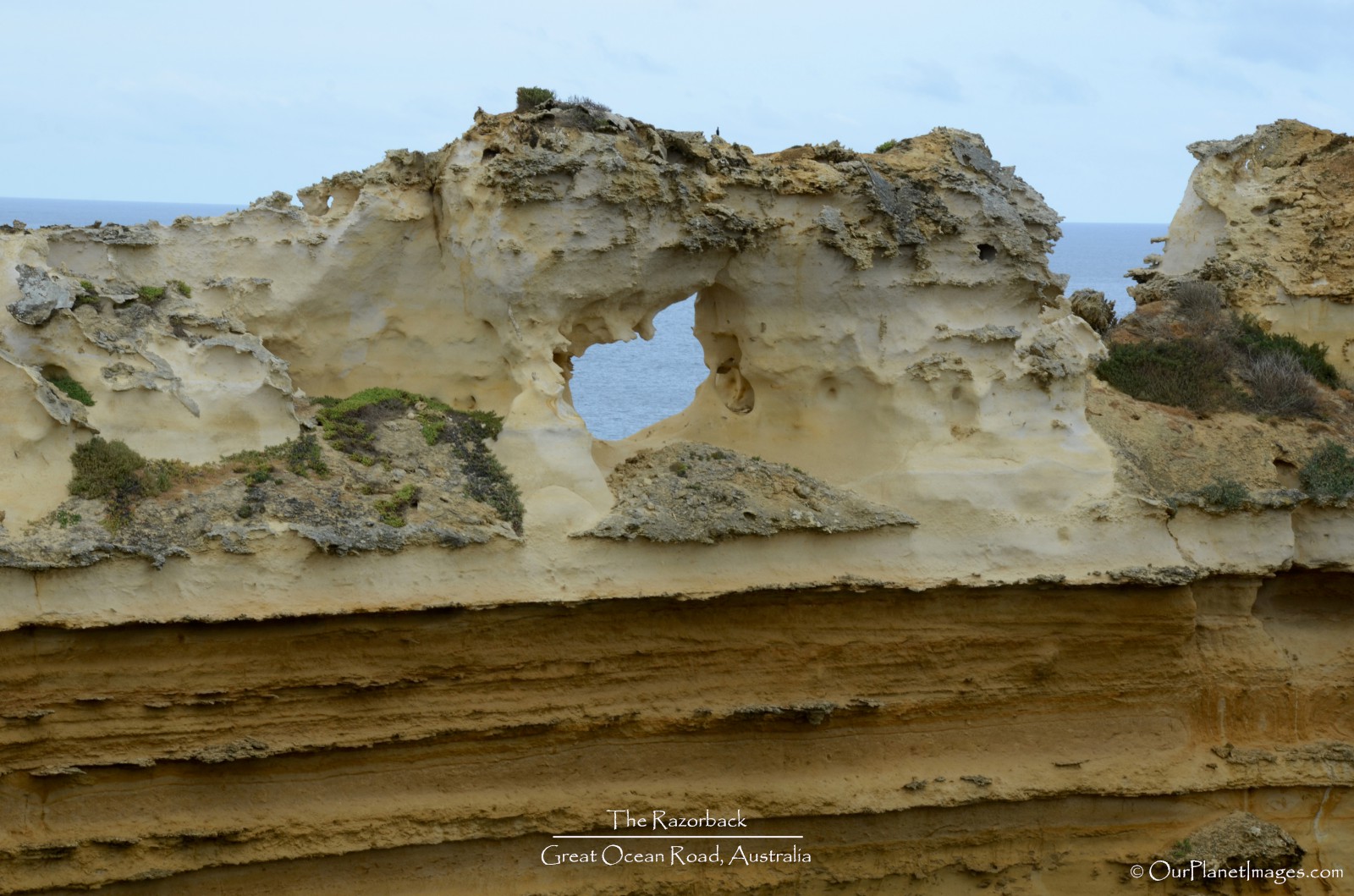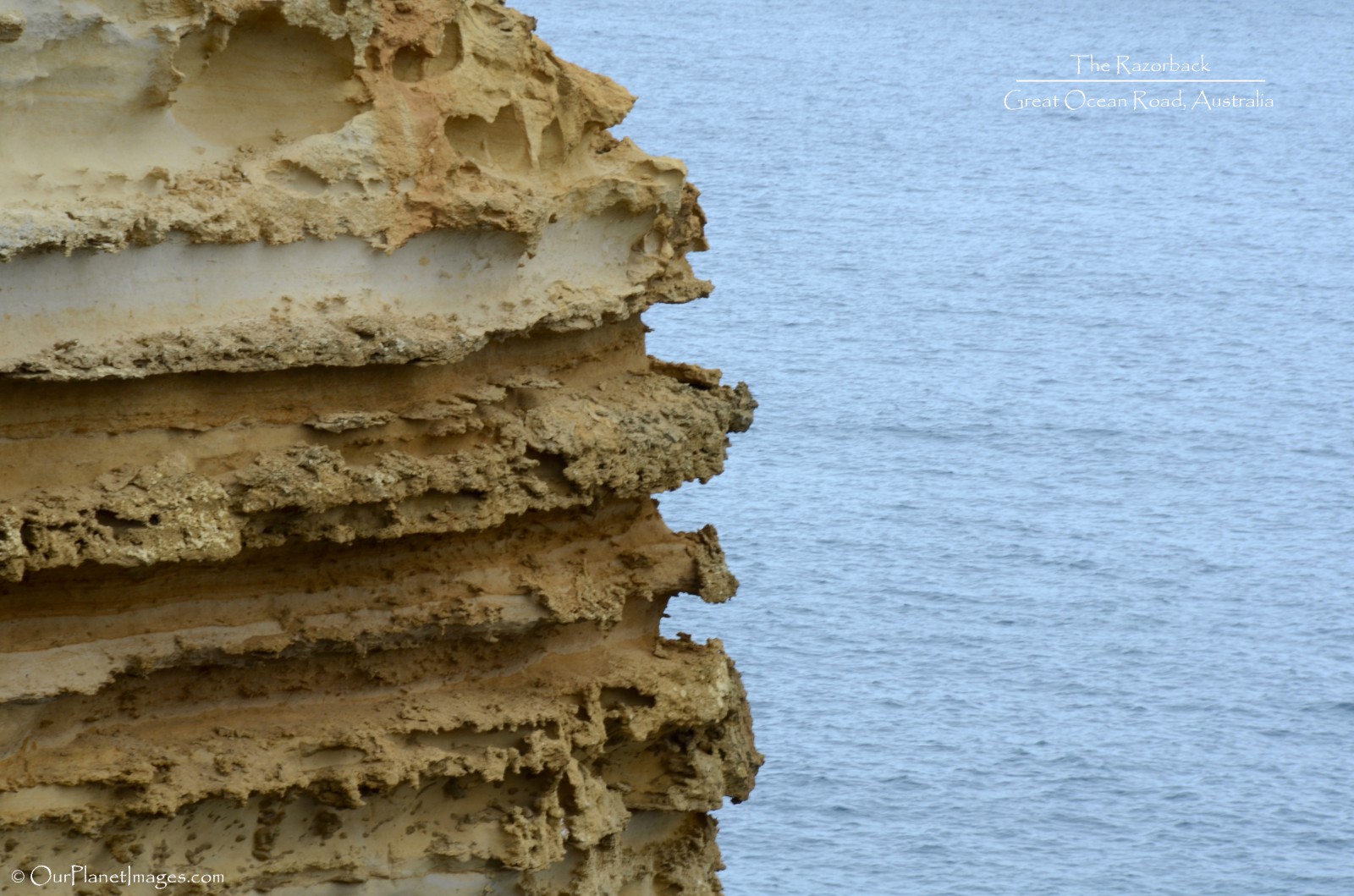 The bottom of the stack rocks near the ocean are worn smooth from wave energy. It seems amazing that water can wear down rocks but these rocks are being hit with waves every 14 seconds so there is a lot of erosion over a year, a century or a thousand years!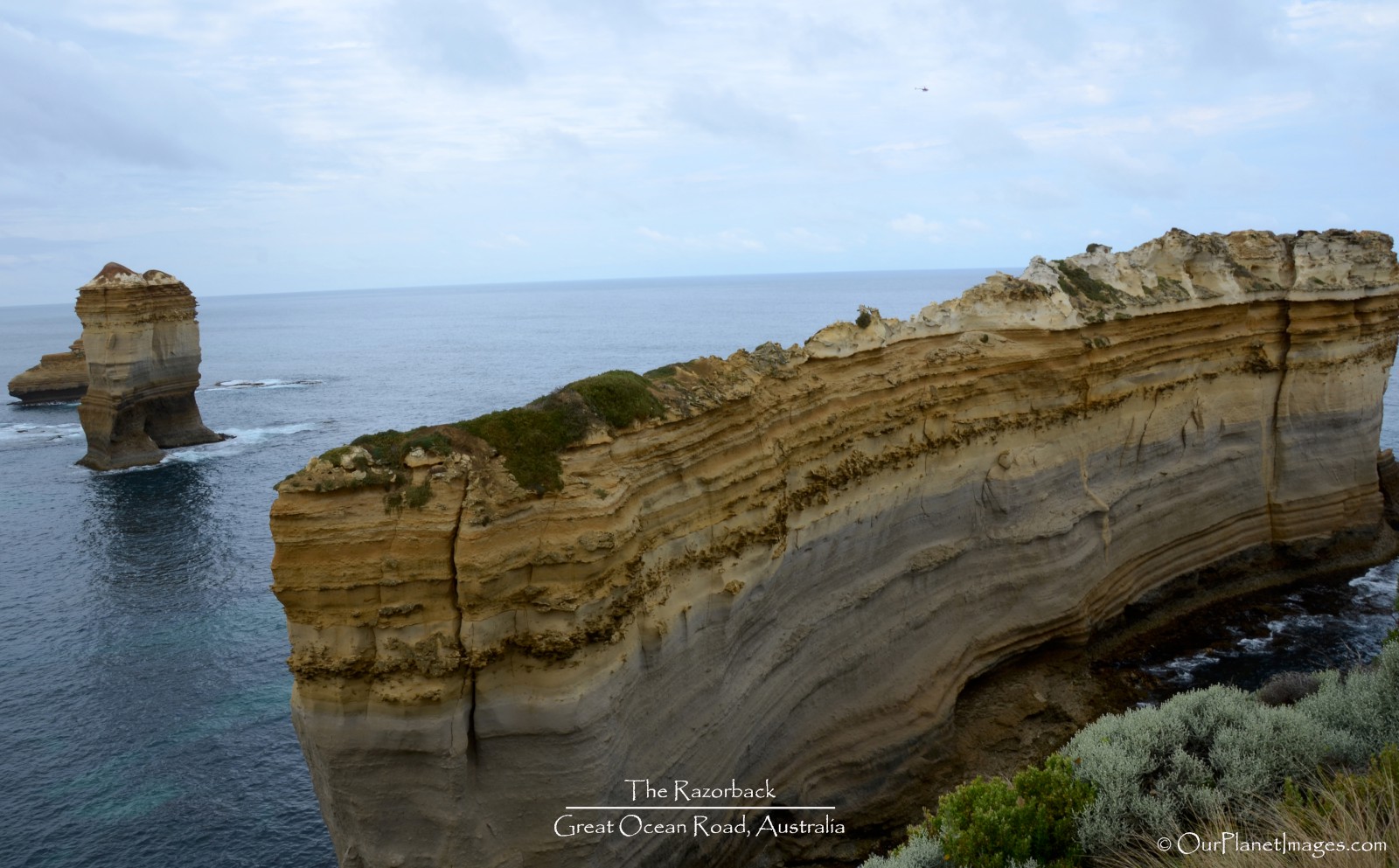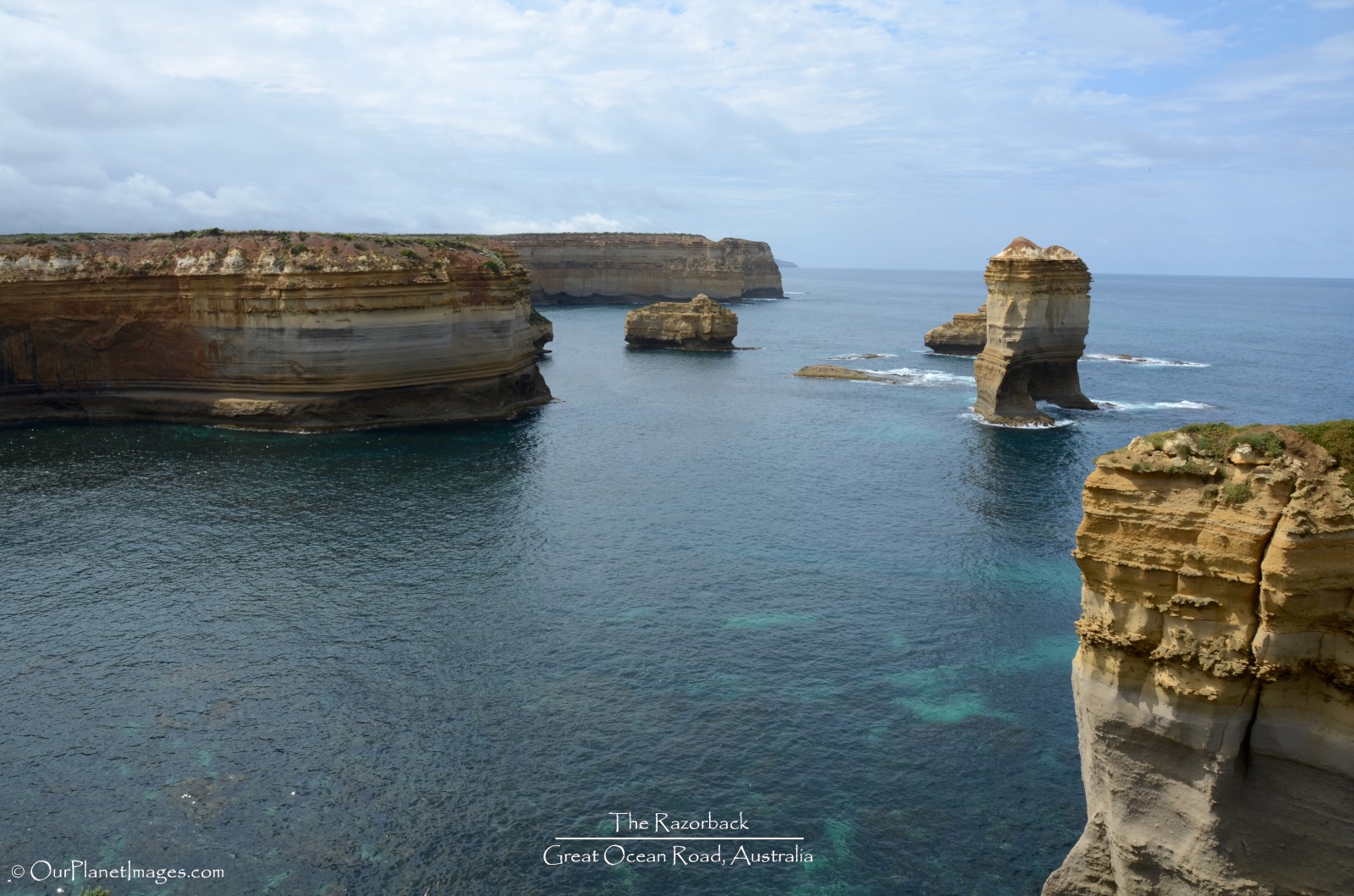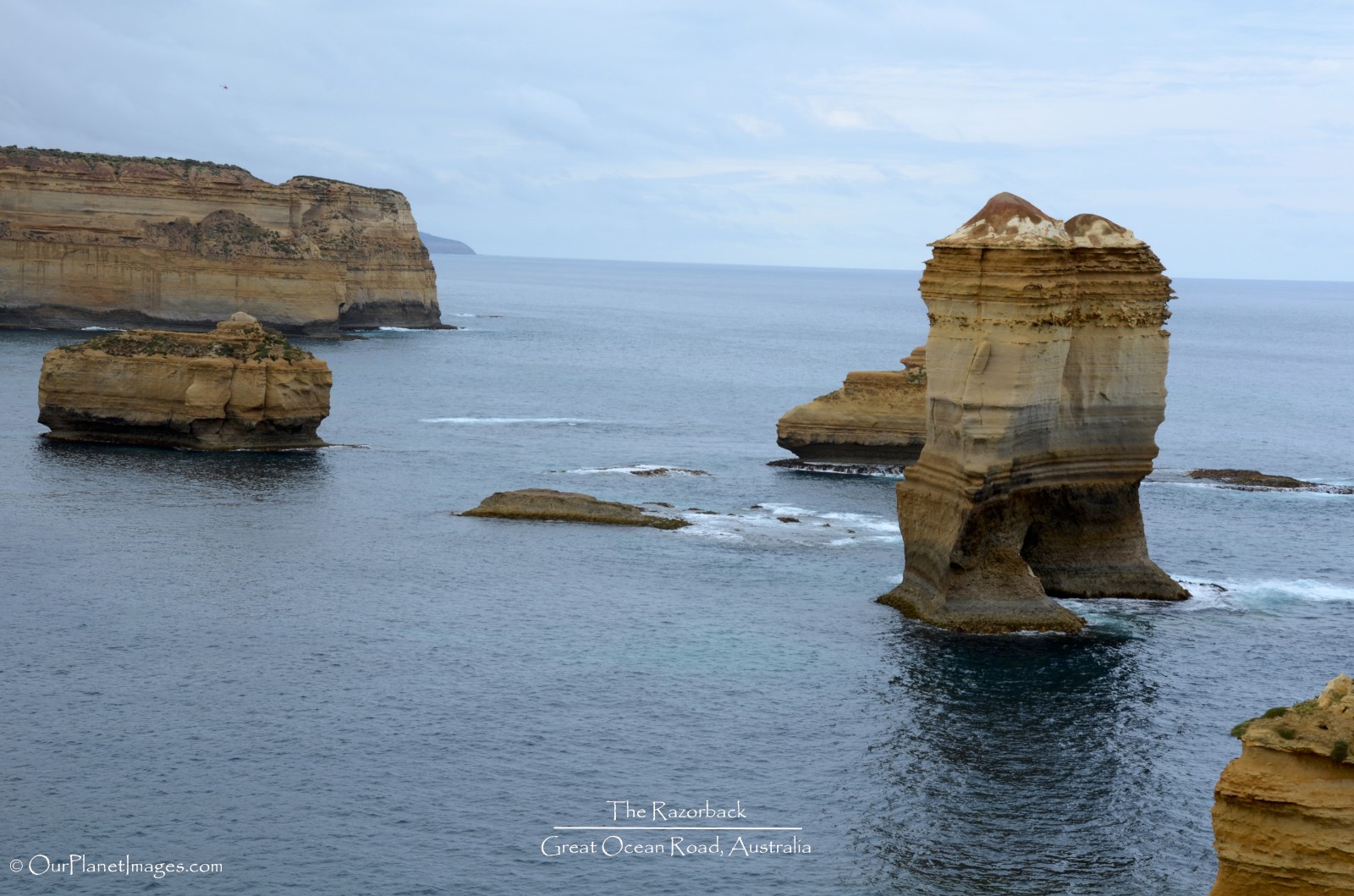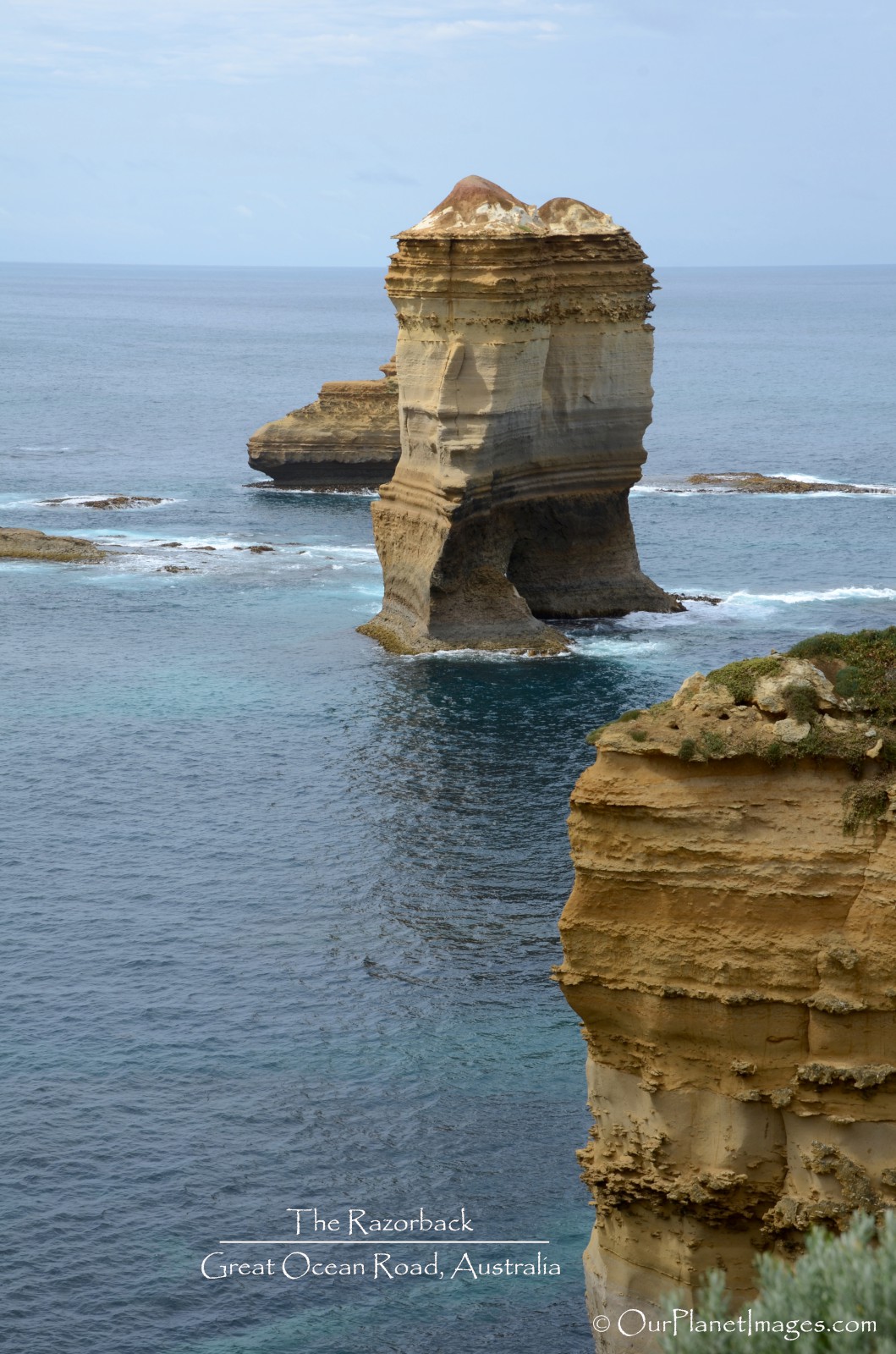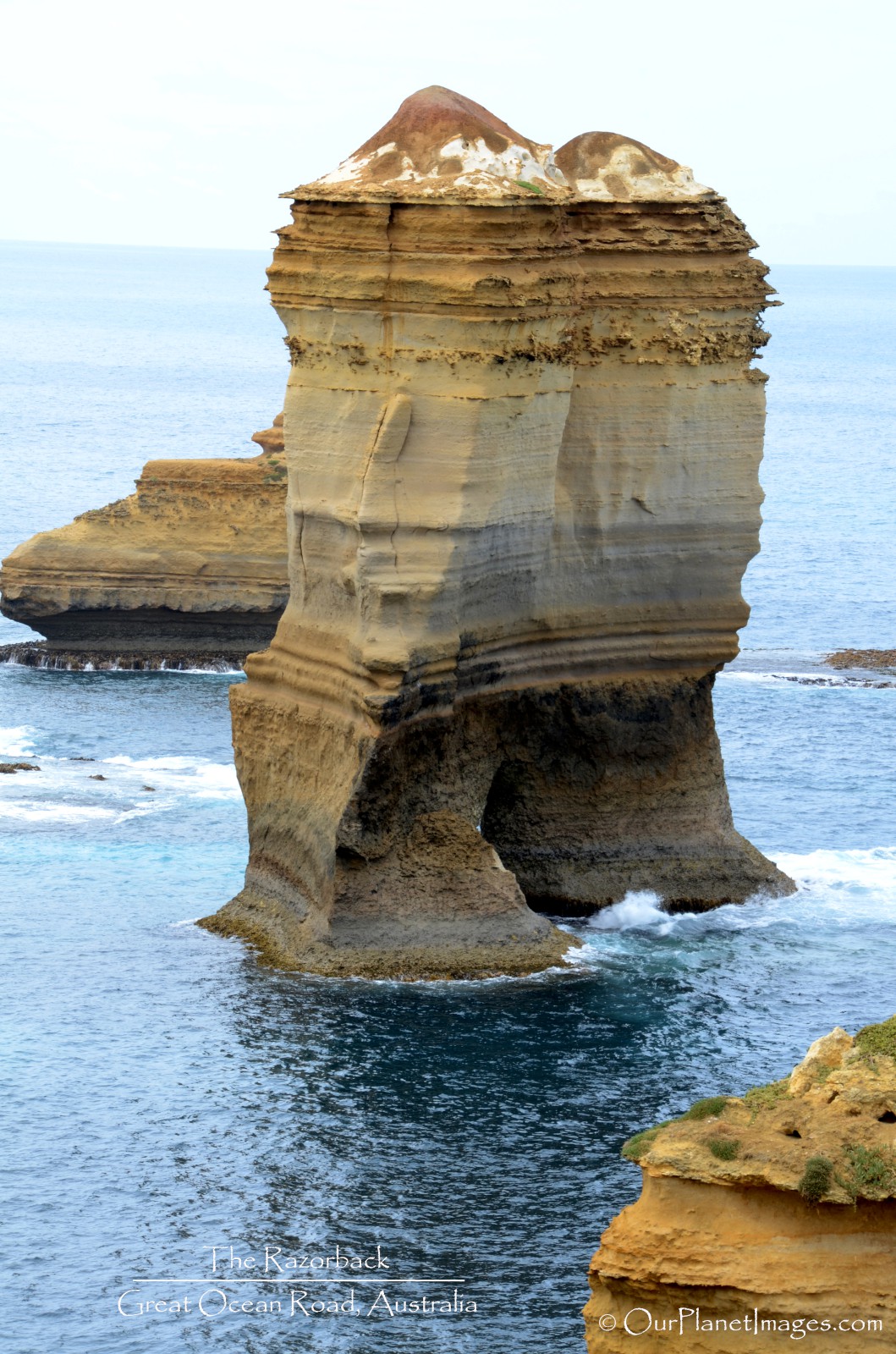 The Dust on My Shoes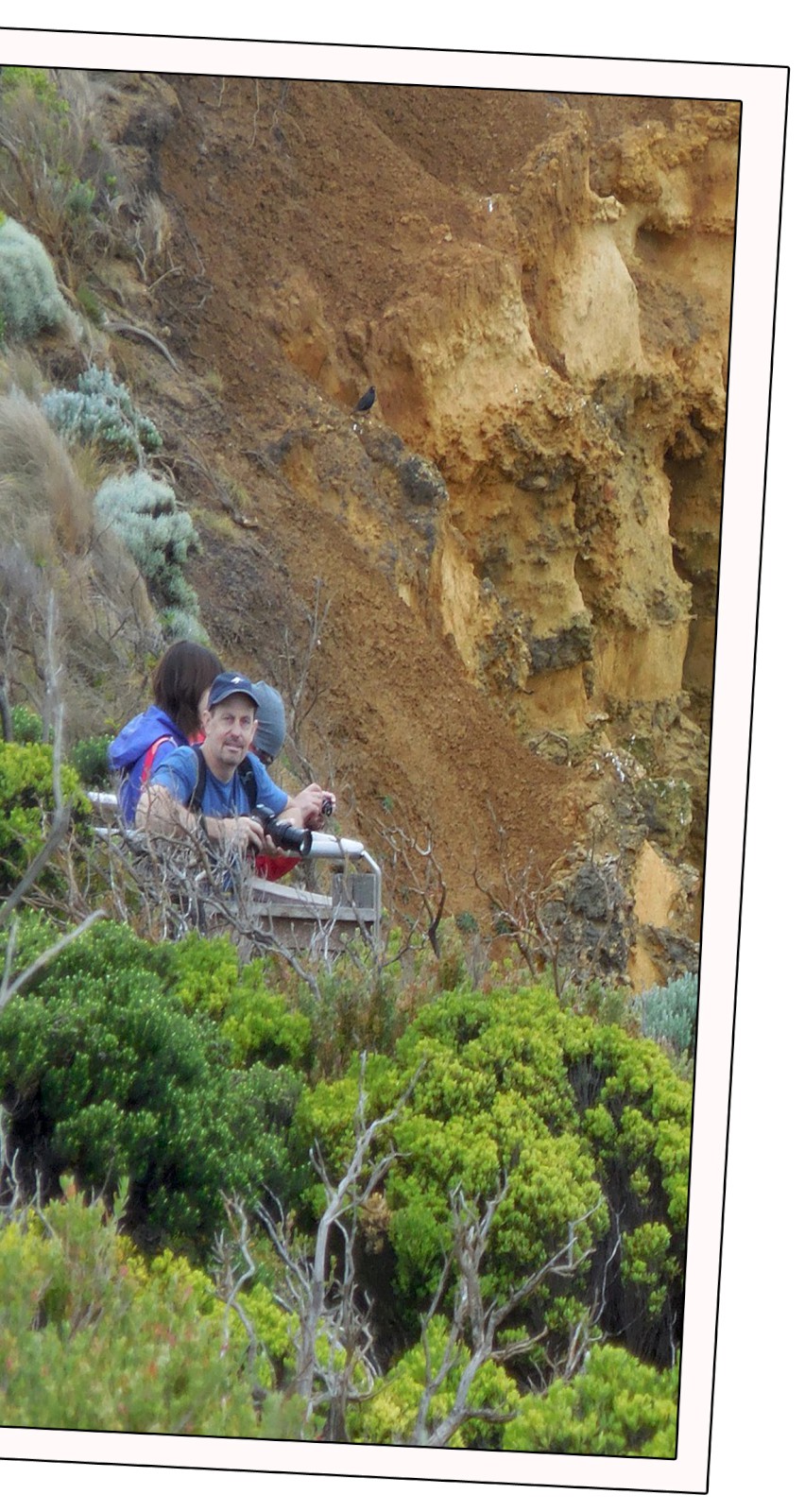 Loch Ard Gorge is a beautiful calm harbor along a rugged coastline. Everything around the gorge gave me the feeling of a very tough environment and the name of the gorge is in memory of a shipwreck tragedy but in the middle of the gorge stands two surviving stack rocks that have been protected by the calmness provided by the gorge. The two surviving stack rocks are named after the two surviving crew members of the shipwreck.
The lesson for me from this story is:
"Surviving the tough times may only be possible by finding a calm harbor until the storm passes."