The Arenal Volcano is an active volcano in north-western Costa Rica about 200 miles northwest of San Jose. The volcano is 5,358 feet high and is conically shaped with a crater of 460 feet in diameter. The volcano last erupted in 2010 but smoke continually comes out of the crater.
While the volcano does have smoke continually coming out to the top, you will need to be lucky to see it. The top of volcano is almost always covered with clouds. The clouds will move some but when I thought the cloud was going to clear from the volcano it would back up and regain its grip on the volcano. The photos in this post were taken in a 15 minute period just after dawn. Sometimes it pays off to get up early because after that 15 minutes the clouds formed and never left for the rest of the day. I have been to the Arenal Volcano twice (3 days each time) and I have been lucky to see the top both times but I know people that have been there for a week and never saw the top.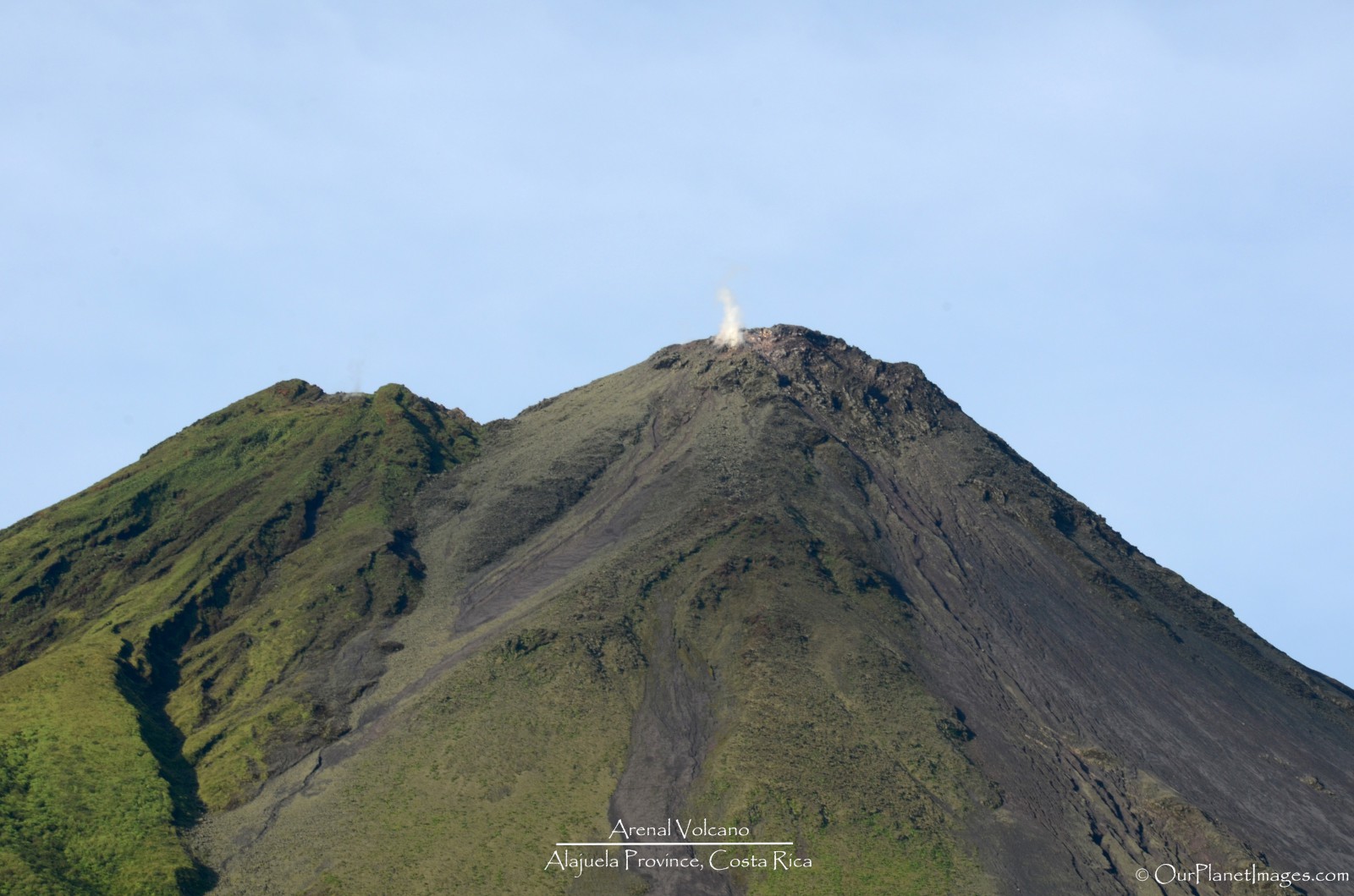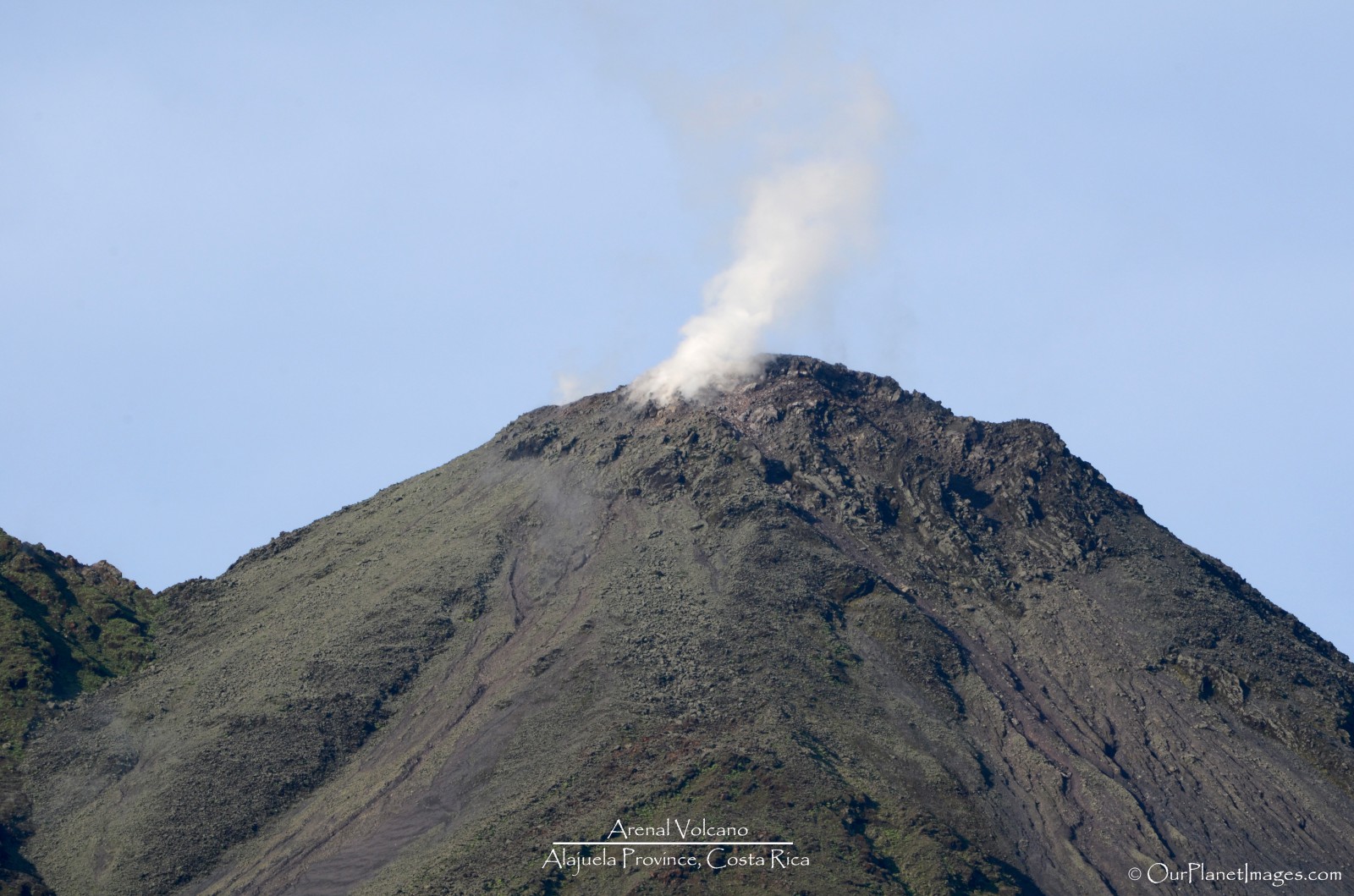 While seeing the entire view of the Arenal Volcano is the main goal for going to Arenal, there are lots of other nice things to see and do around the volcano. Being in Central America, the volcano is in the middle of the rain forest and is home to lots of tropical wildlife like birds, monkeys and insects. Rain forest are one of my favorite places to be in nature. The rain forest are full of life. Everywhere I look there is something beautiful to see. There is amazing plant life, beautiful tropical birds and butterflies and if I am lucky I will see some animals.
The photos below were taken just a few minutes after the photos above. These photos show how fast the clouds move in and cover the top of the volcano.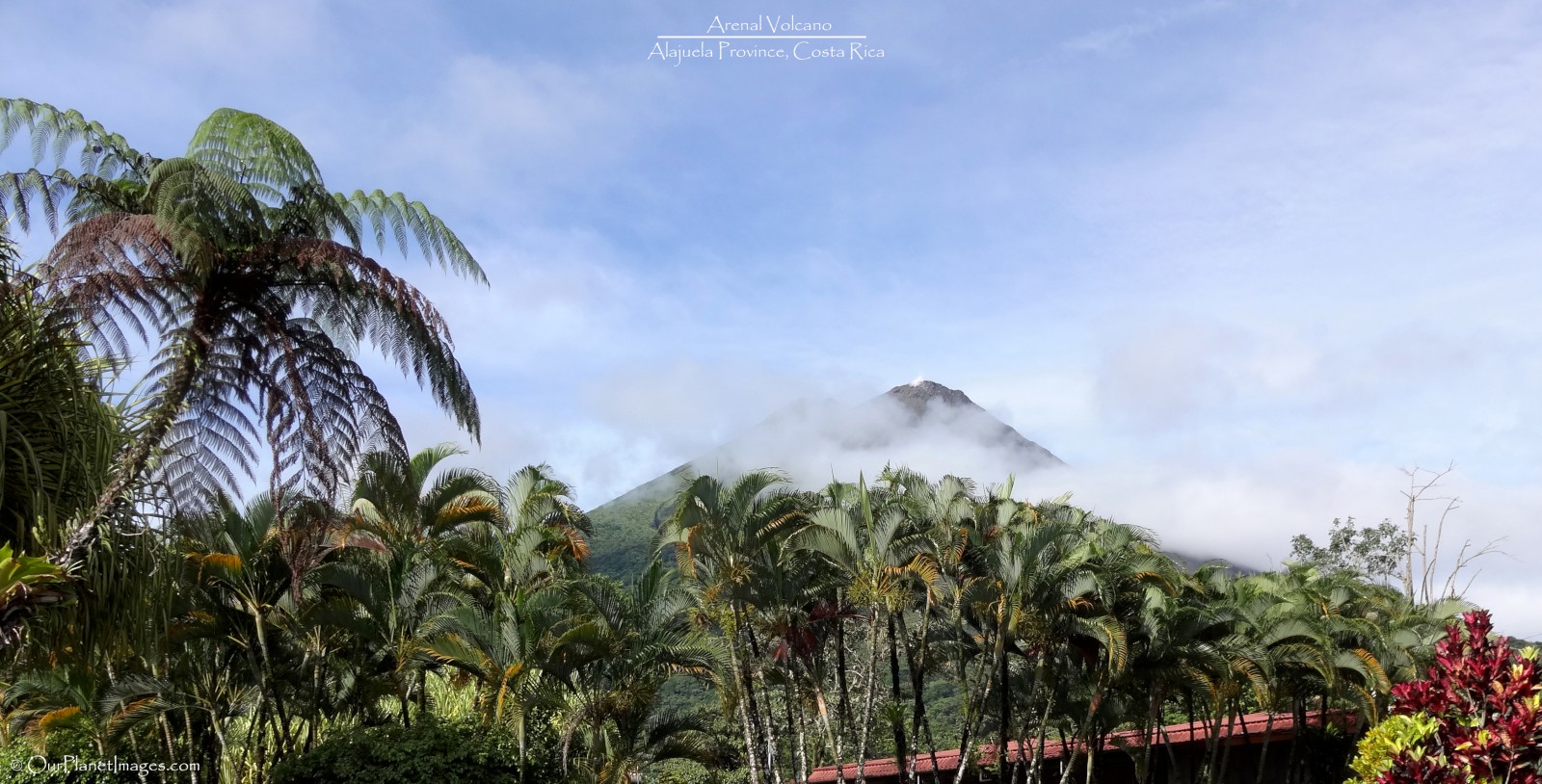 Volcanoes can be one of nature's extreme violence and is potentially deadly but their eruptions are rare. When they are in their normal state they are usually beautiful places to visit and provide a home for lots of amazing flora and fauna.