The Bitexco Financial Tower (also known as the Lotus Tower) is located in District 1 of Ho Chi Minh City. The building stands 262 meters high (68 stories) and houses offices, shops, restaurants and a movie theater.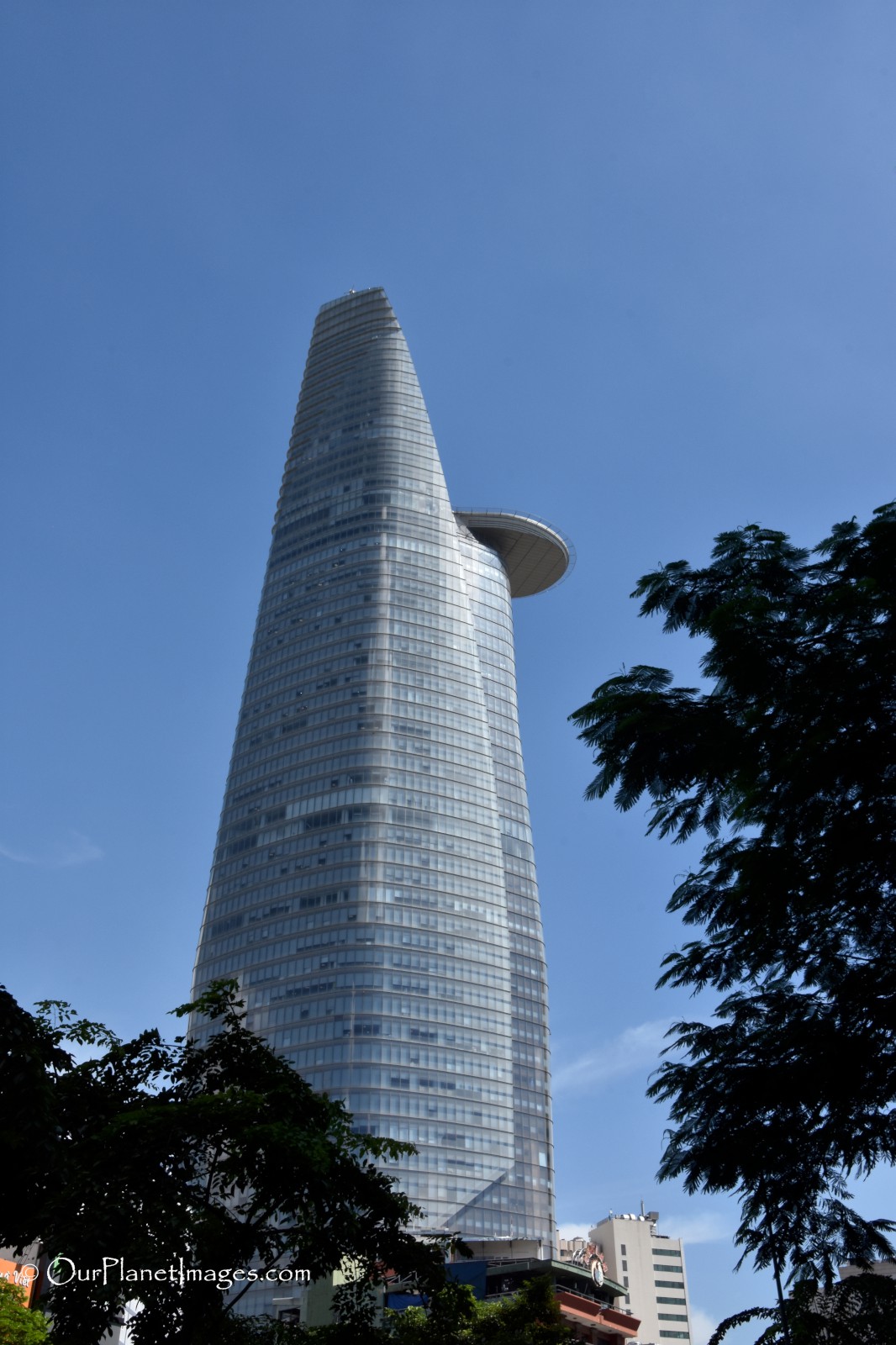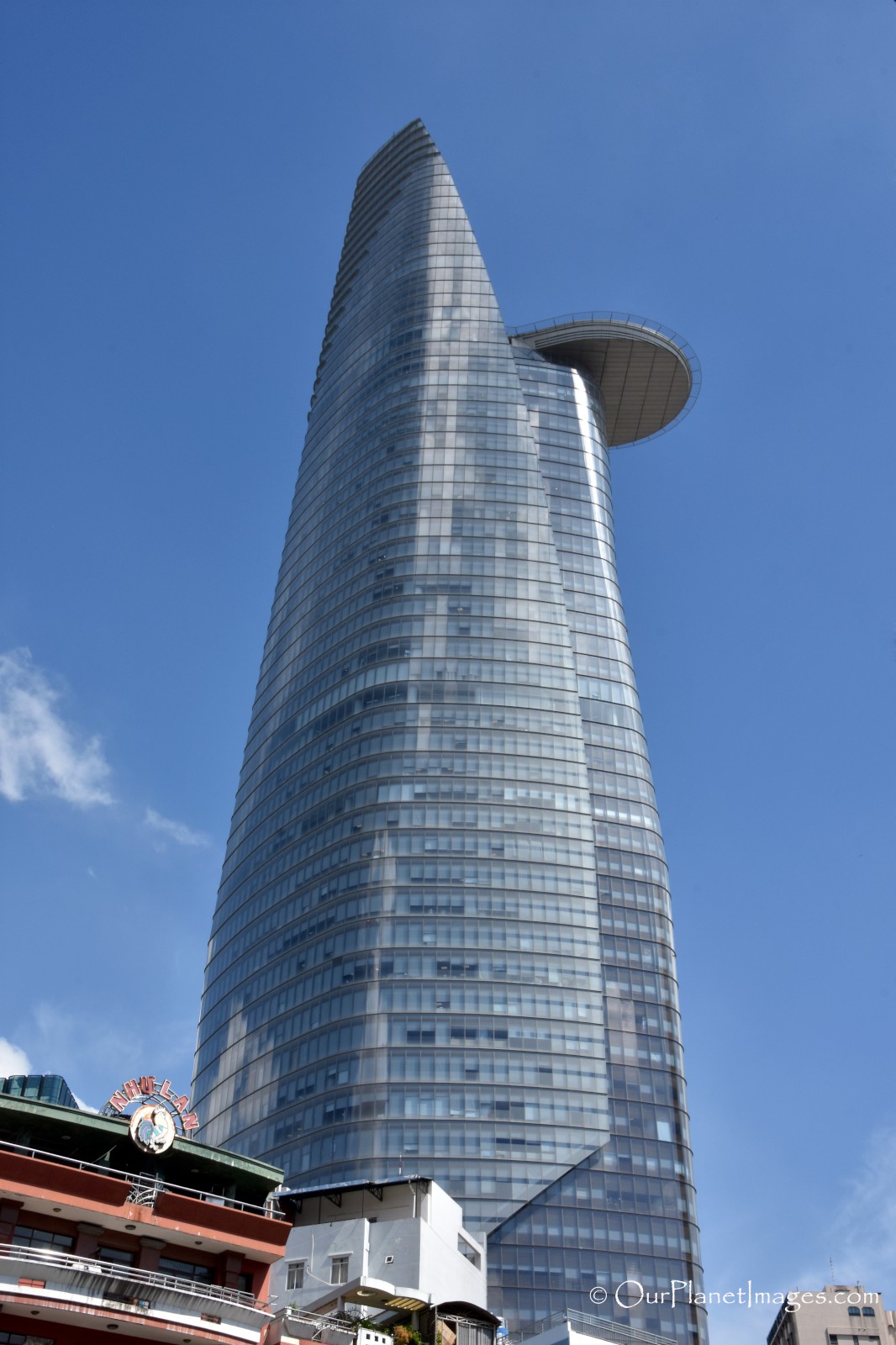 The Bitexco Financial Tower is the second tallest building in Vietnam and is the defining building for the Saigon Skyline. The tower is characterized by a distinctive helipad cantilevered out from the 55th floor while the building continues to rise above.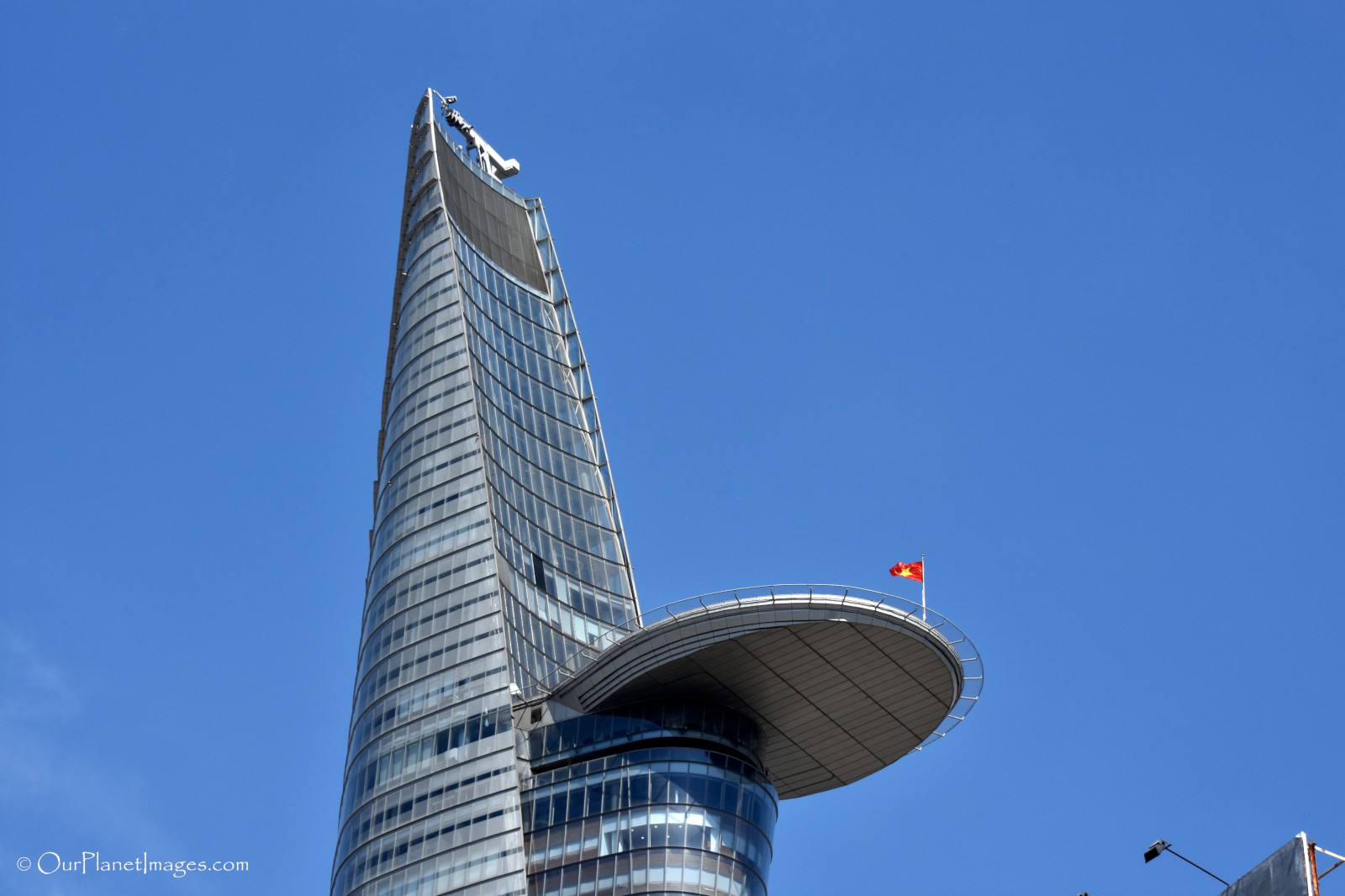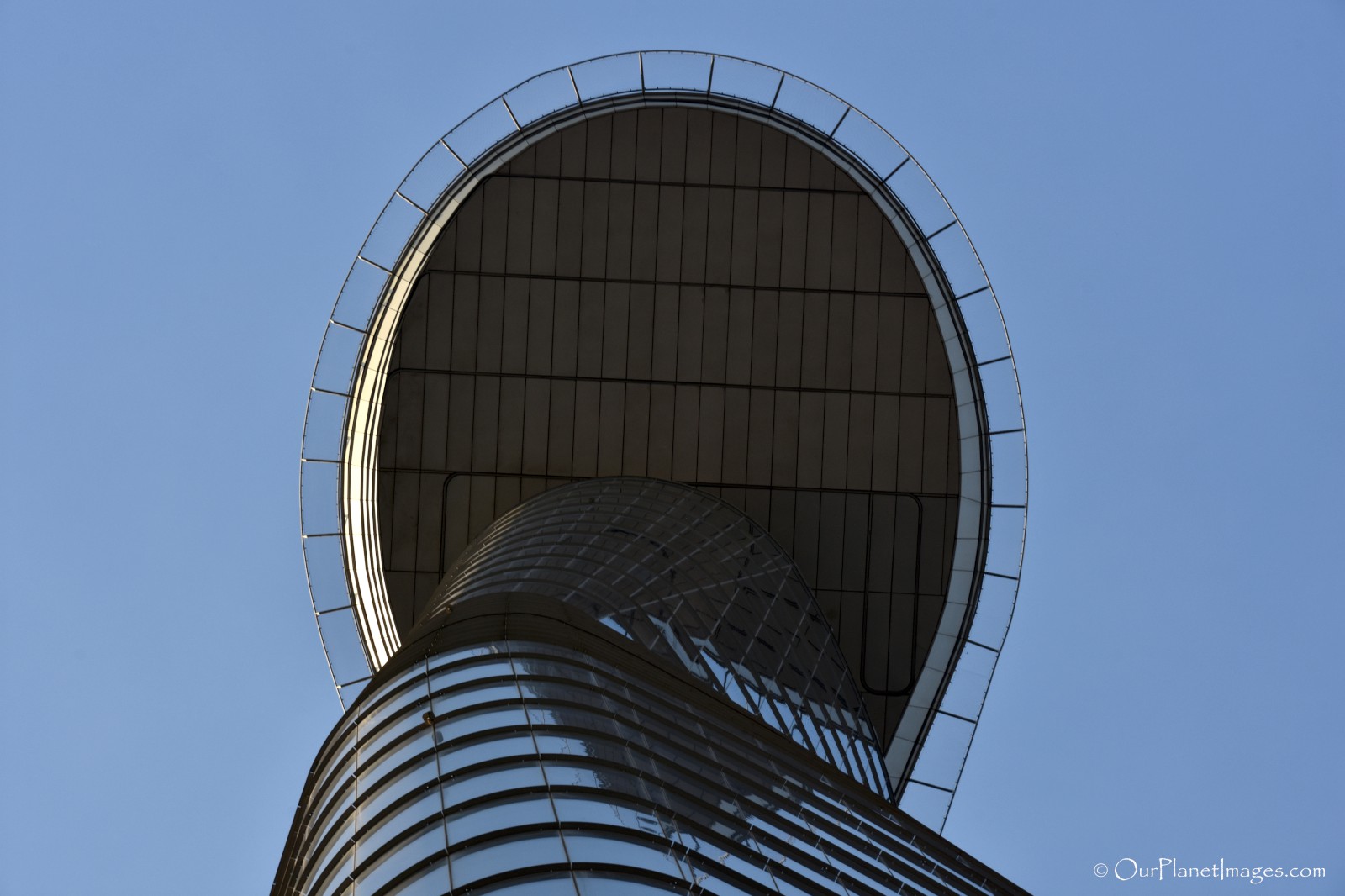 This unique design has led the tower to be ranked the 5th most iconic building in the world.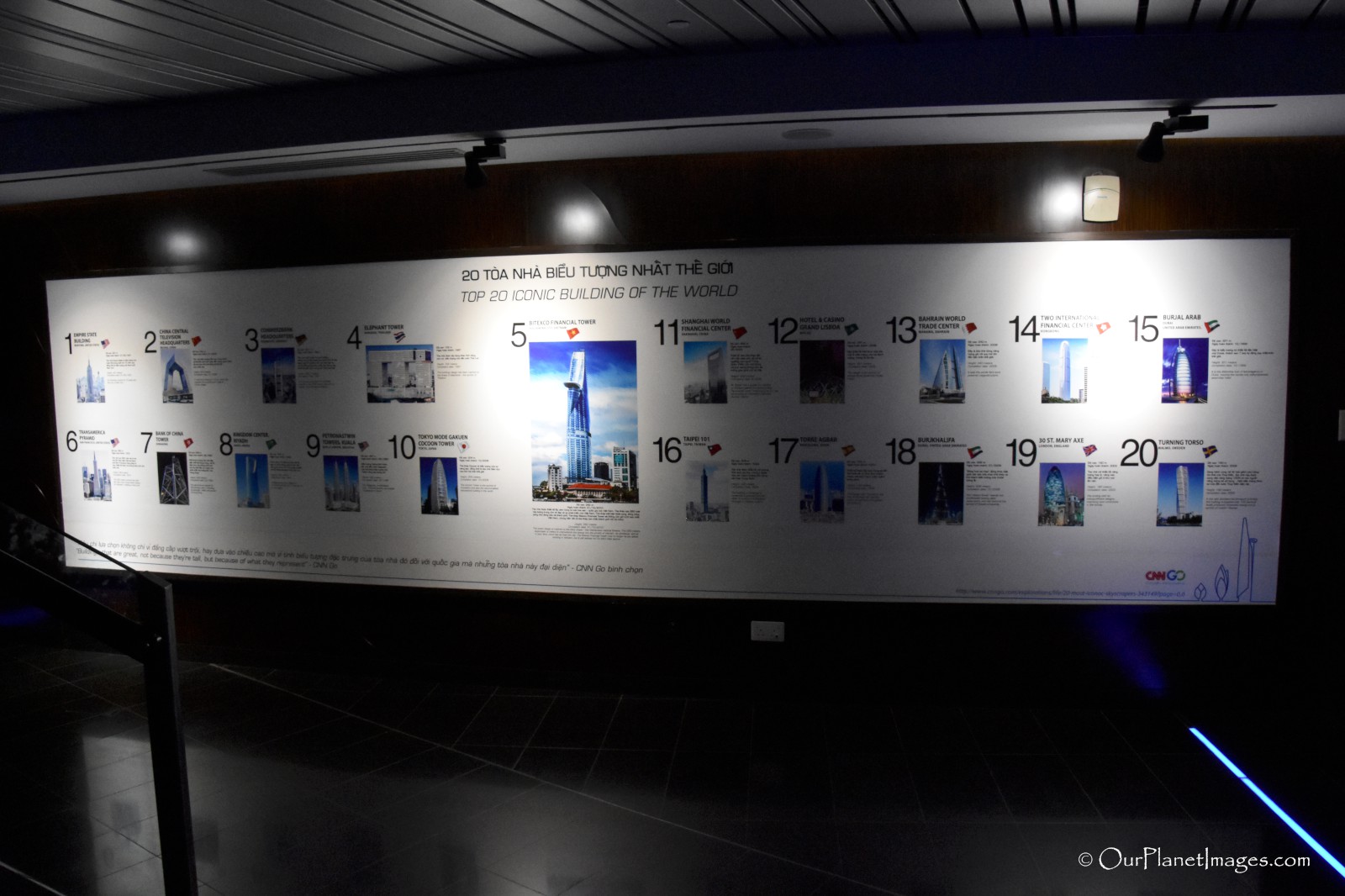 There is a public observation deck (Sky Deck the topic of my next post) on the 49th floor which offers 360 views of the city. The tower is the location of a unique race where competitors race from the ground floor lobby to the Sky Deck. The race covers 178 meters and the current record is 4 minutes and 51 seconds.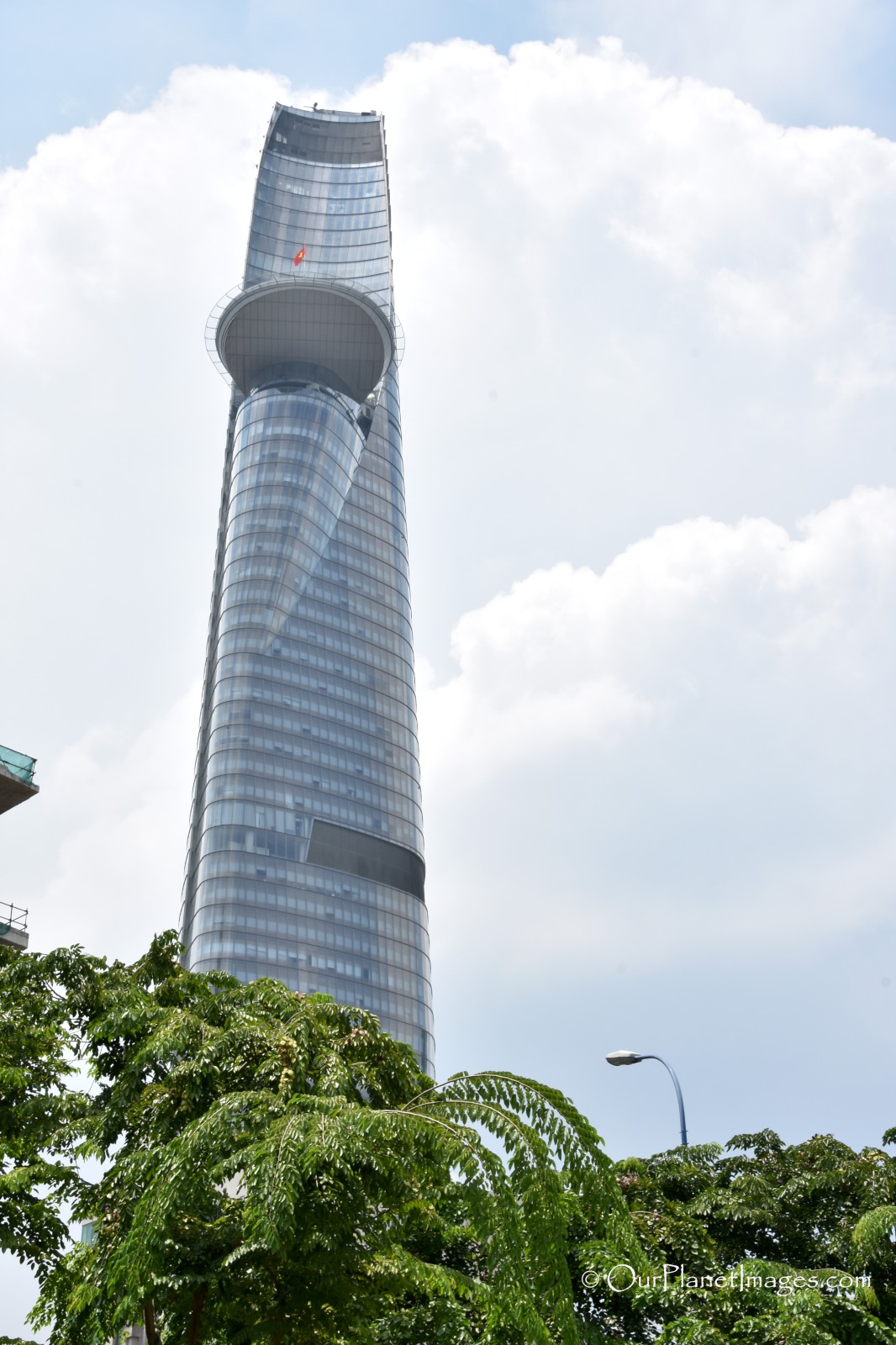 The building is very near Nguyen Hue Street (a popular walking street) and it can easily be seen from almost anywhere along this street but I wanted to conclude with two unusual photos taken of the tower from Nguyen Hue Street using a reflection of another building.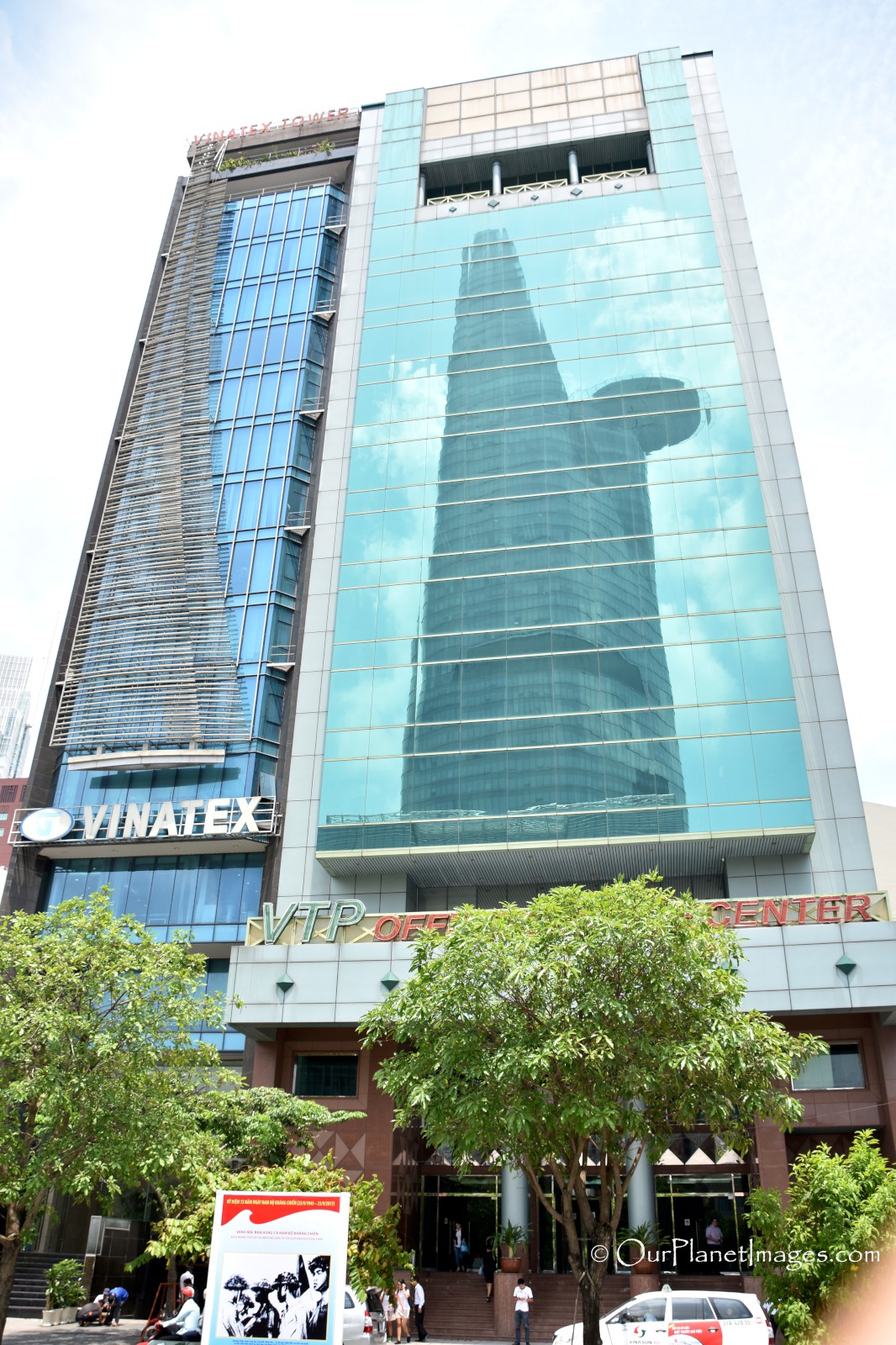 I am a fan of skylines that have a defining building. The Bitexco Financial Tower is the defining building for the Saigon Skyline. The cantilevered helicopter landing platform makes this building standout from any other building that I have seen.
Architecturally, the building is unique and beautiful but there is a four story high end shopping mall inside and a movie theater. I enjoy going to a movie in a foreign country if I am staying in a city long enough for me to work it in. I did see a movie in the Bitexco Theater and it was a lot of fun.
My next post will be on the Sky Deck located in this building. I would highly recommend going to the Sky Deck when visiting Ho Chi Minh City but my suggestion would be to use the elevator and not try to climb the 178 meters using the stairs.