Ben Thanh Market is Vietnam's largest market and is located in District 1 in Ho Chi Minh City. The main entrance is the south entrance where the clock tower is located.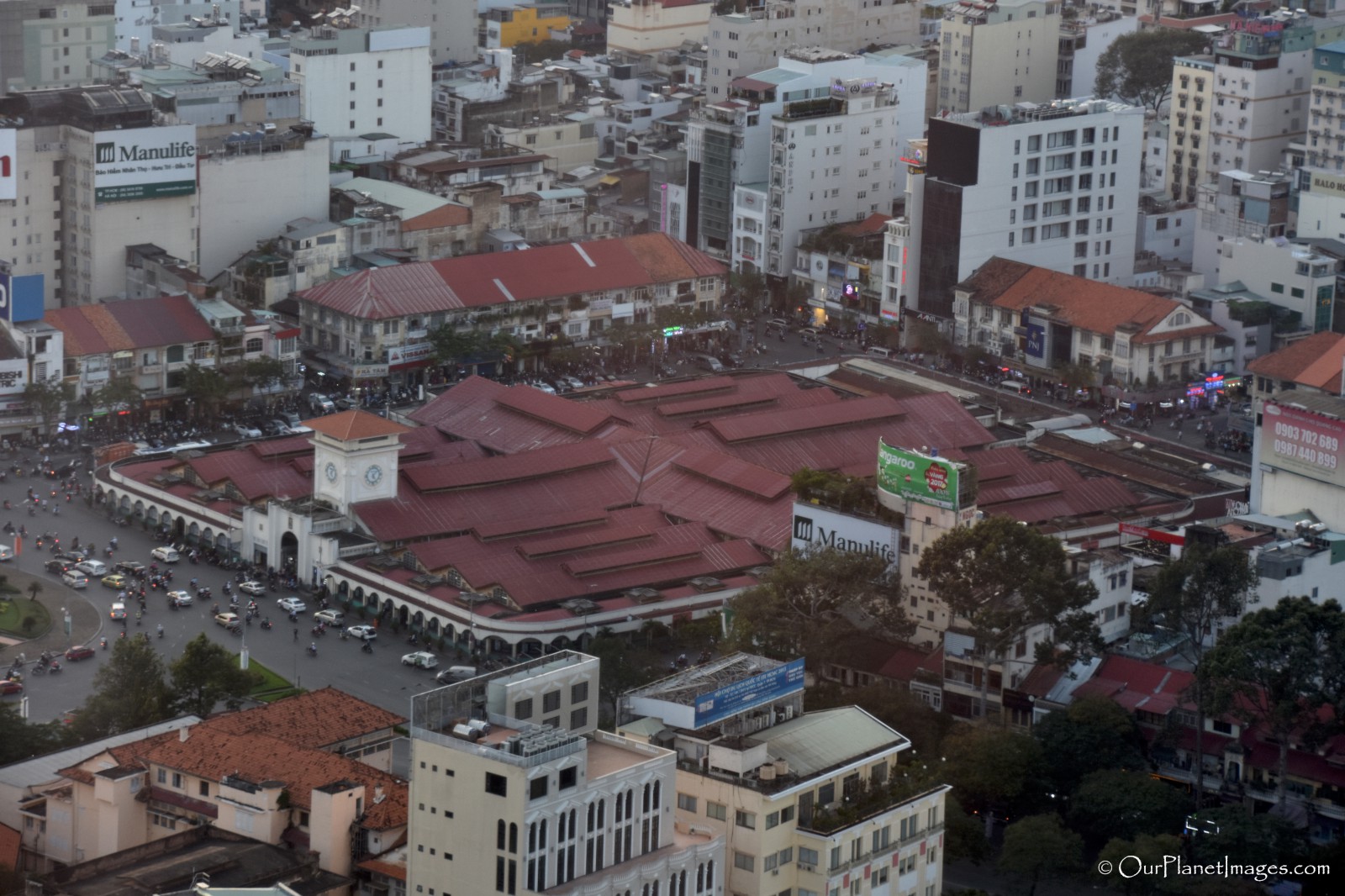 Entering the market can be a little intimidating as it is full of products being sold from wall to wall. The market is over 13,000 square meters (140,000 sq. ft.) with approximately 3000 stalls. Even though it is a large market it is relatively easy to navigate. Each vendor specializes in a certain type of product from electronics, clothes, jewelry, luggage and food. Many of the vendors selling similar products are grouped together so all you need to do is to find the area for the category that you are looking.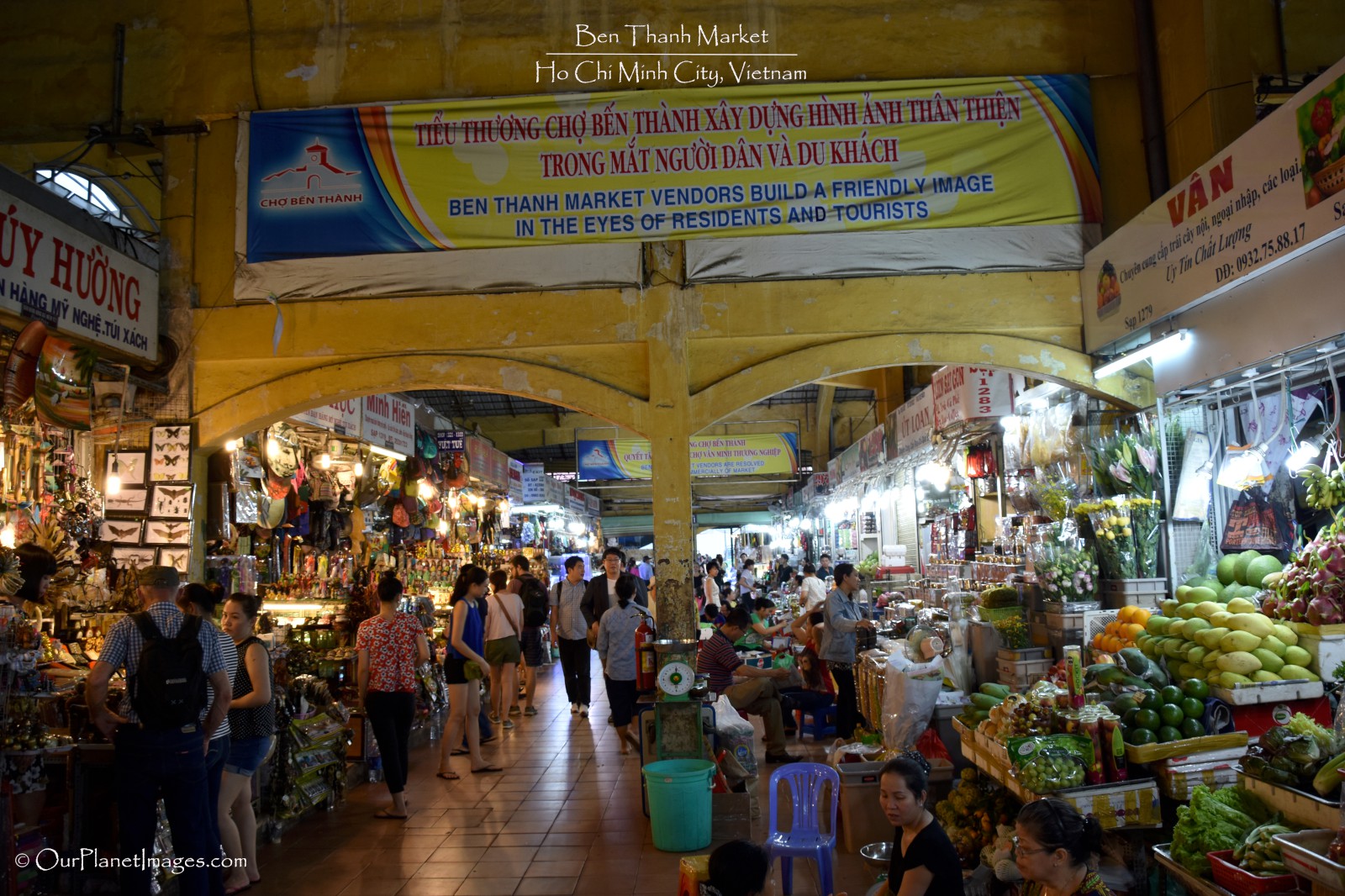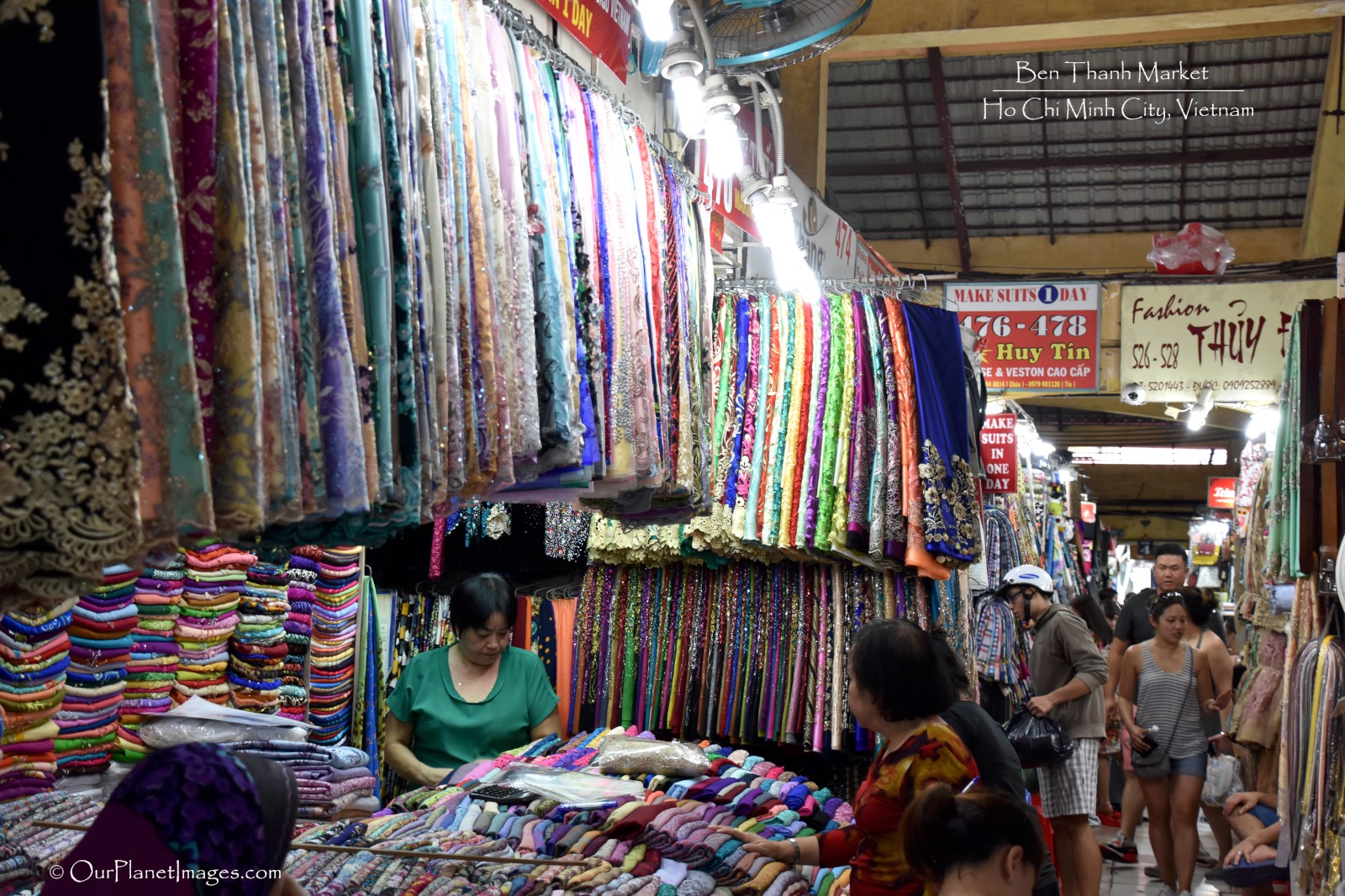 A large area of the market is dedicated to selling food which ranges from fresh fruits to dried products. Of course, there are places selling Vietnam's famous coffee and the filter that will allow you to make your own Vietnamese coffee when you get home.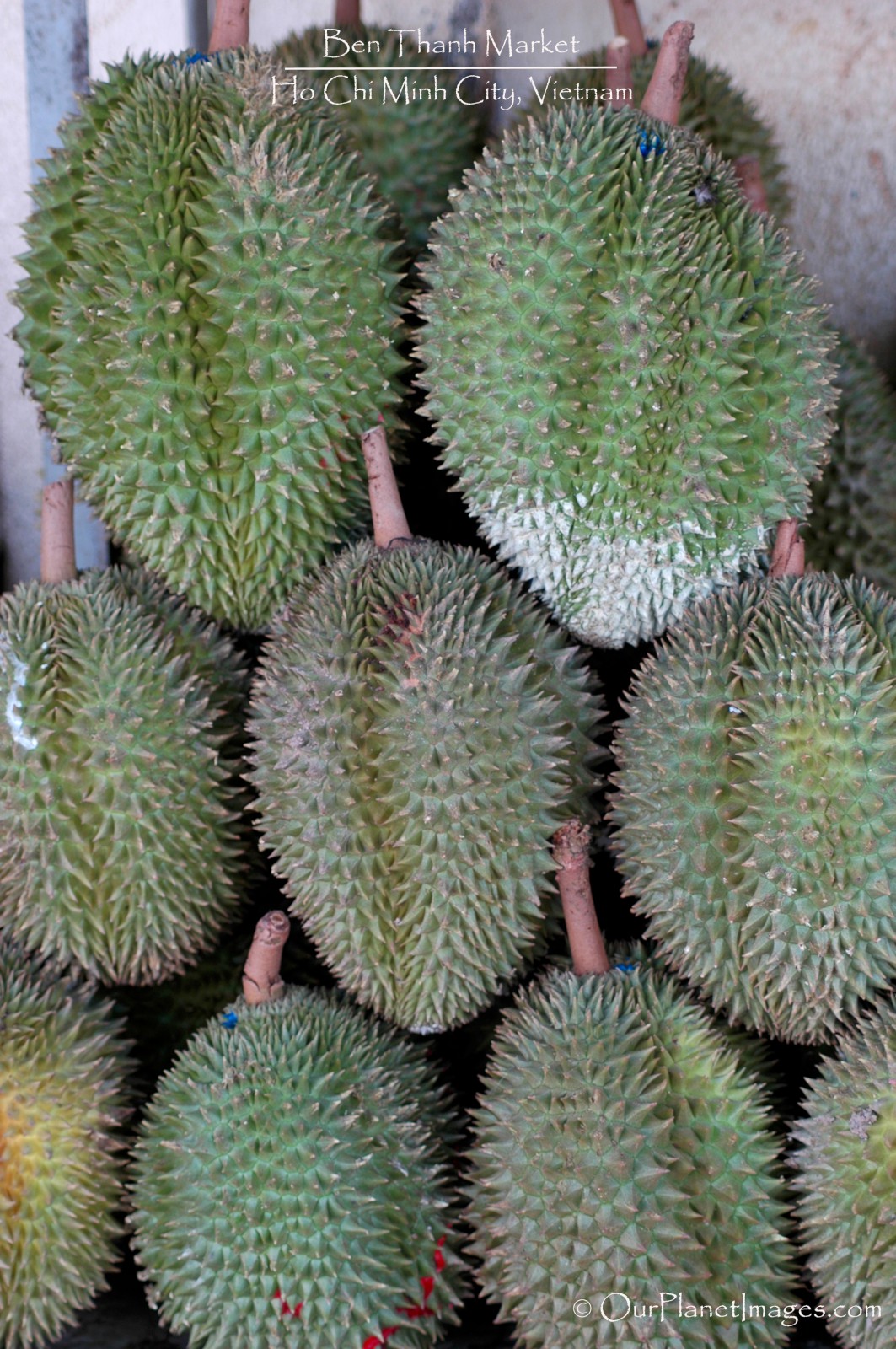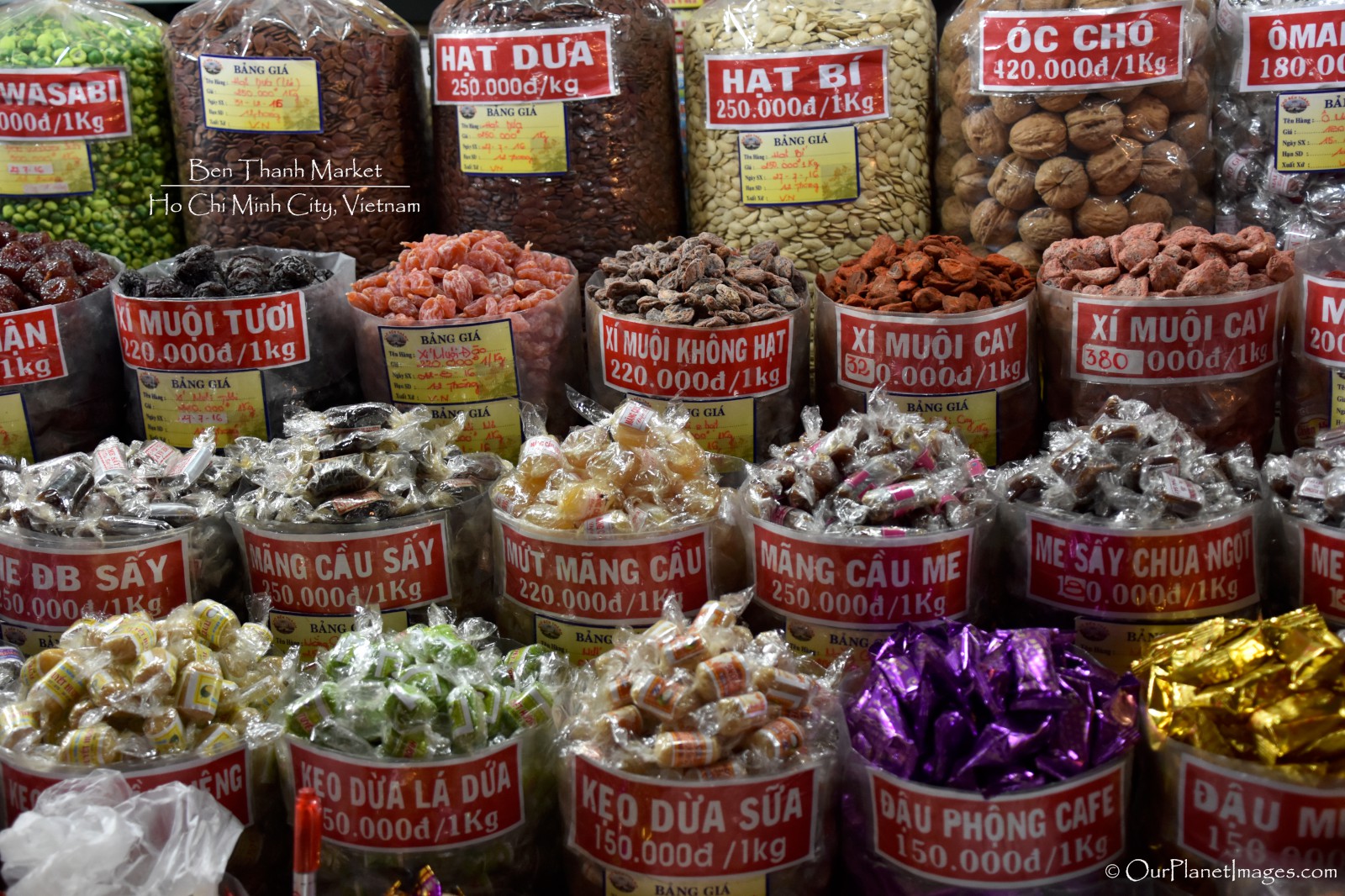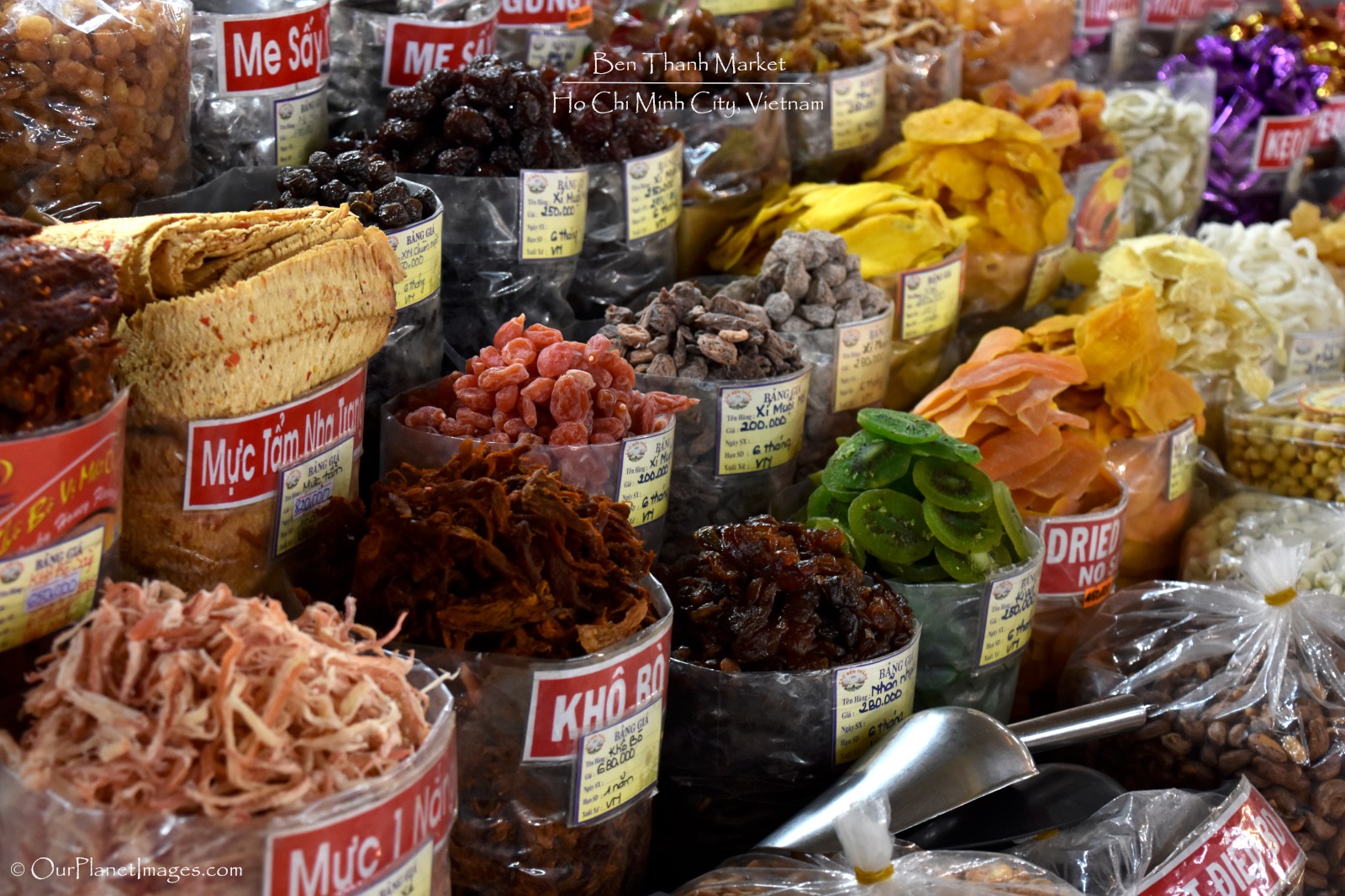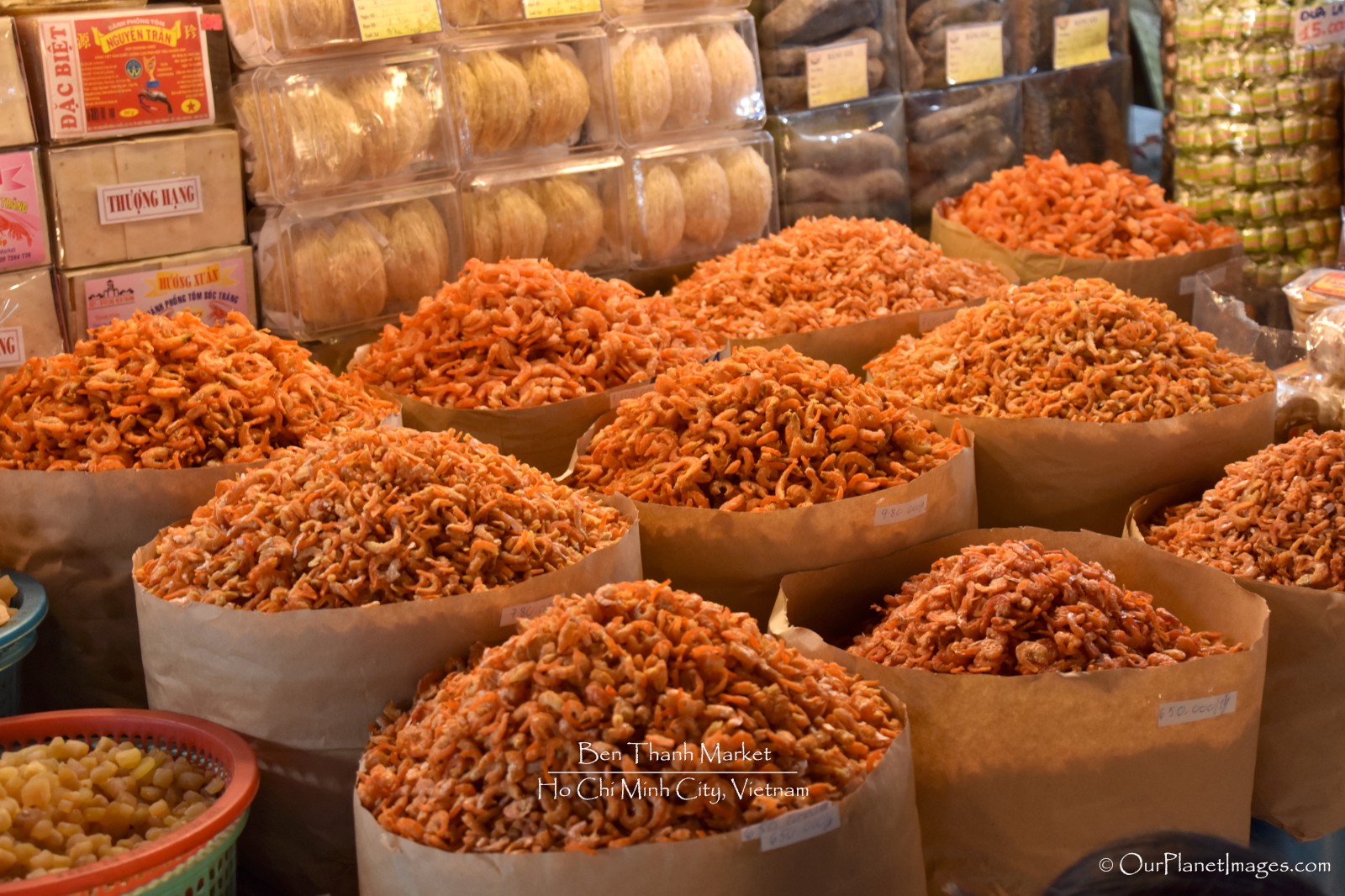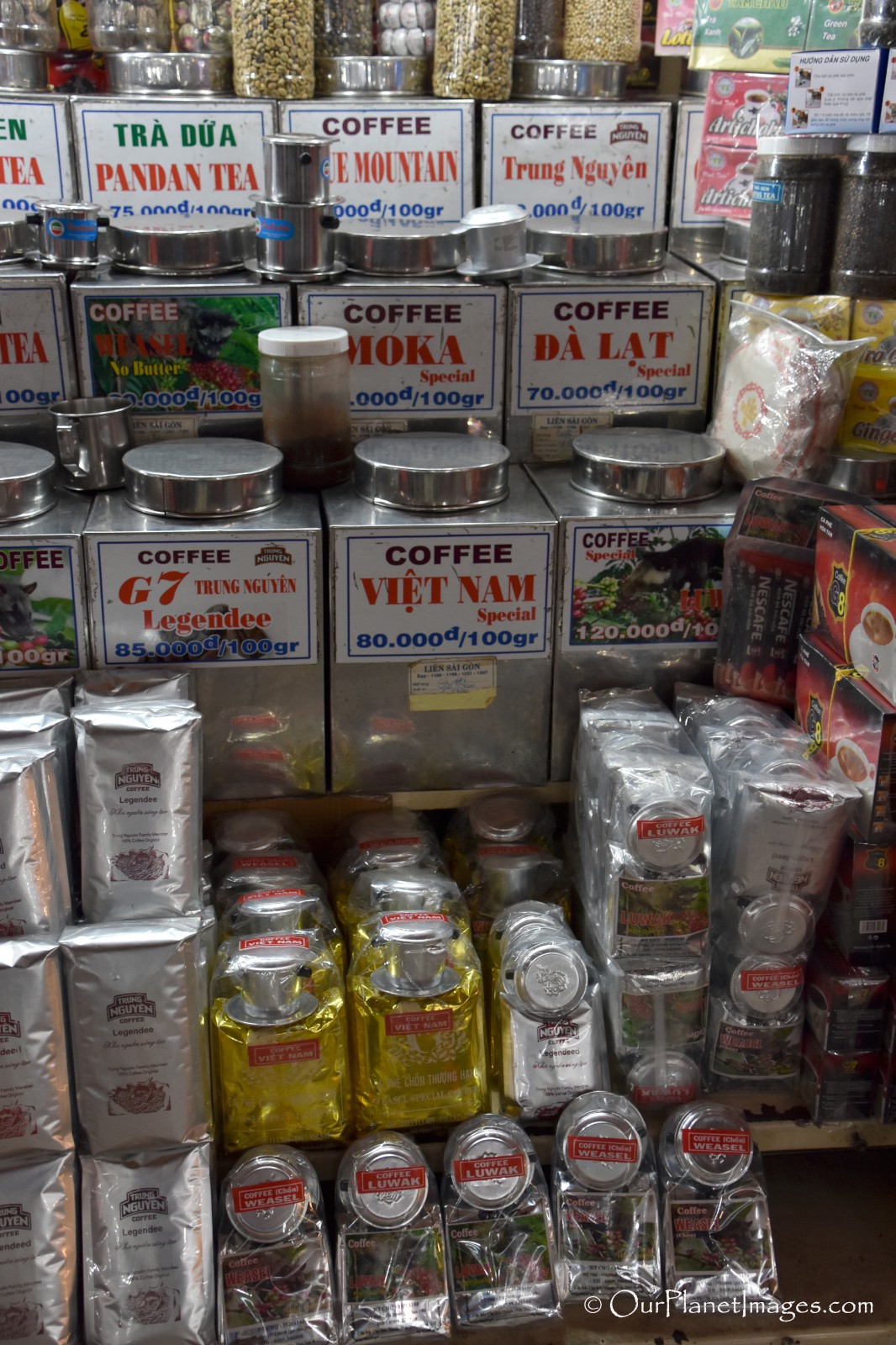 Much of the market sells products to the local residents but there are plenty of stalls that sell souvenirs for tourists ranging from t-shirts, hats and items that will remind you of your time in Vietnam.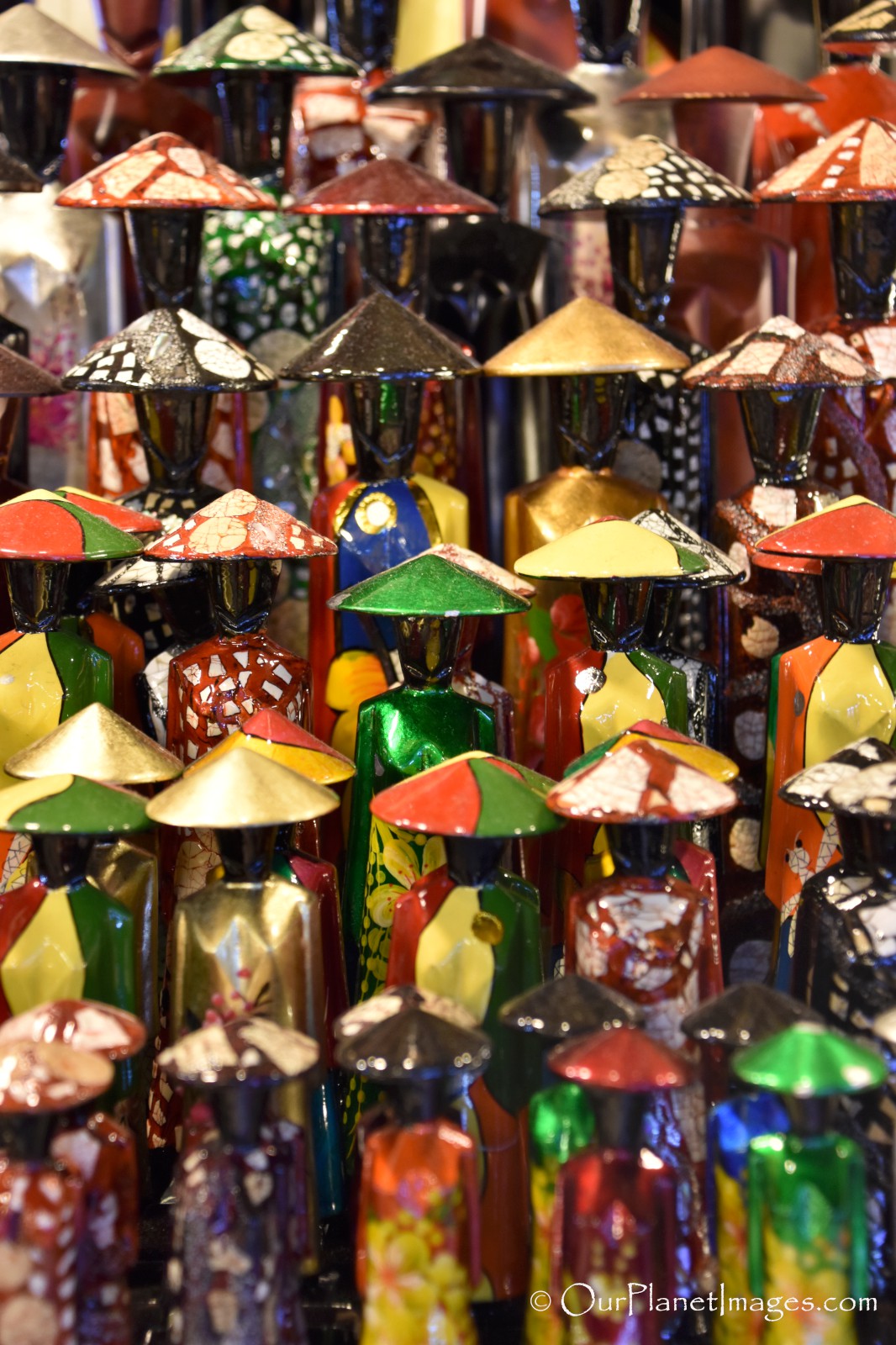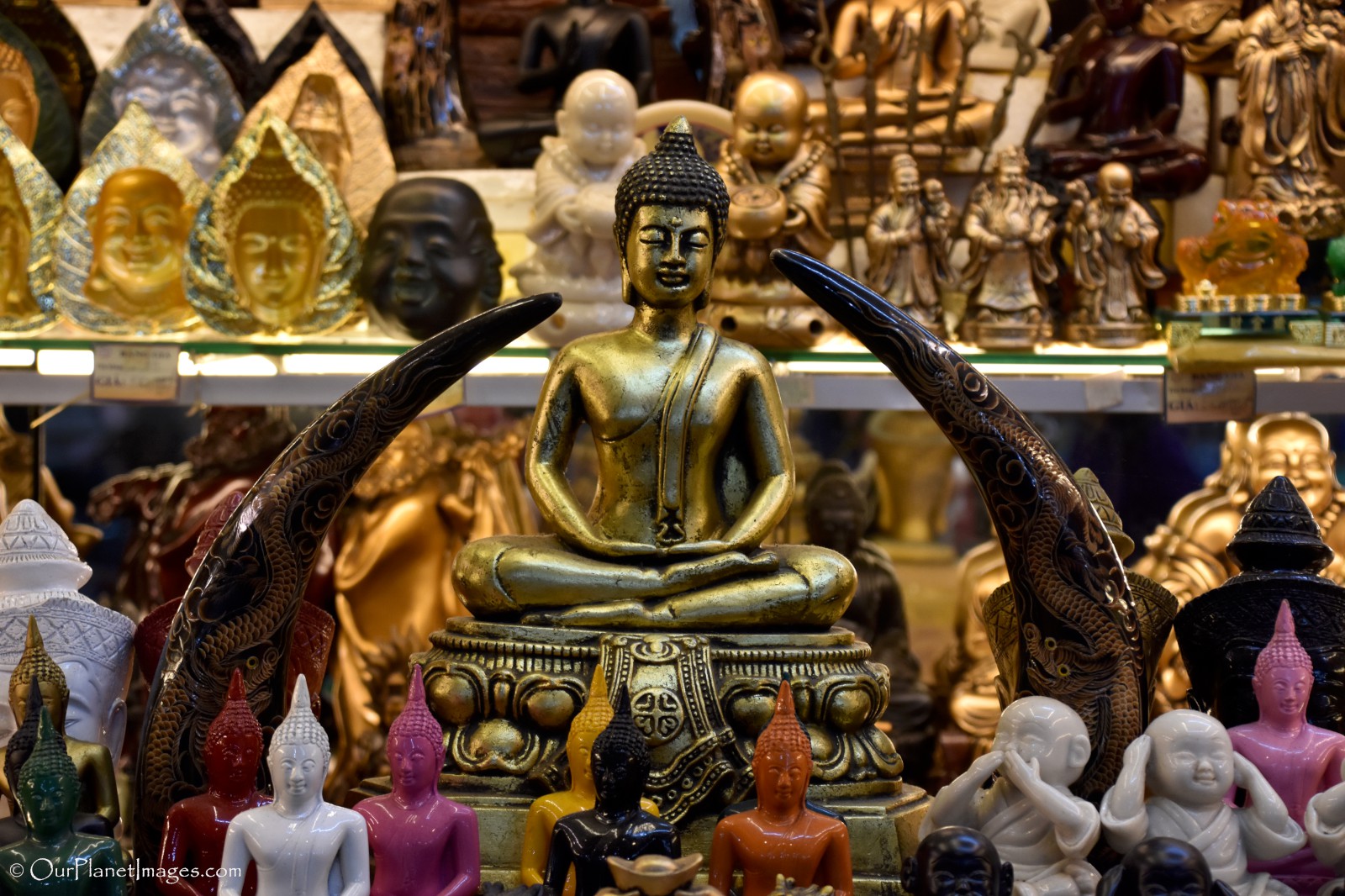 An Asian market wouldn't be complete without a food court area and the Ben Thanh Market has a food court area that is primarily dedicated to Vietnamese food. The difference in this food court from an American style food court is that there are stools at each restaurant to eat at the counter directly where the food is made.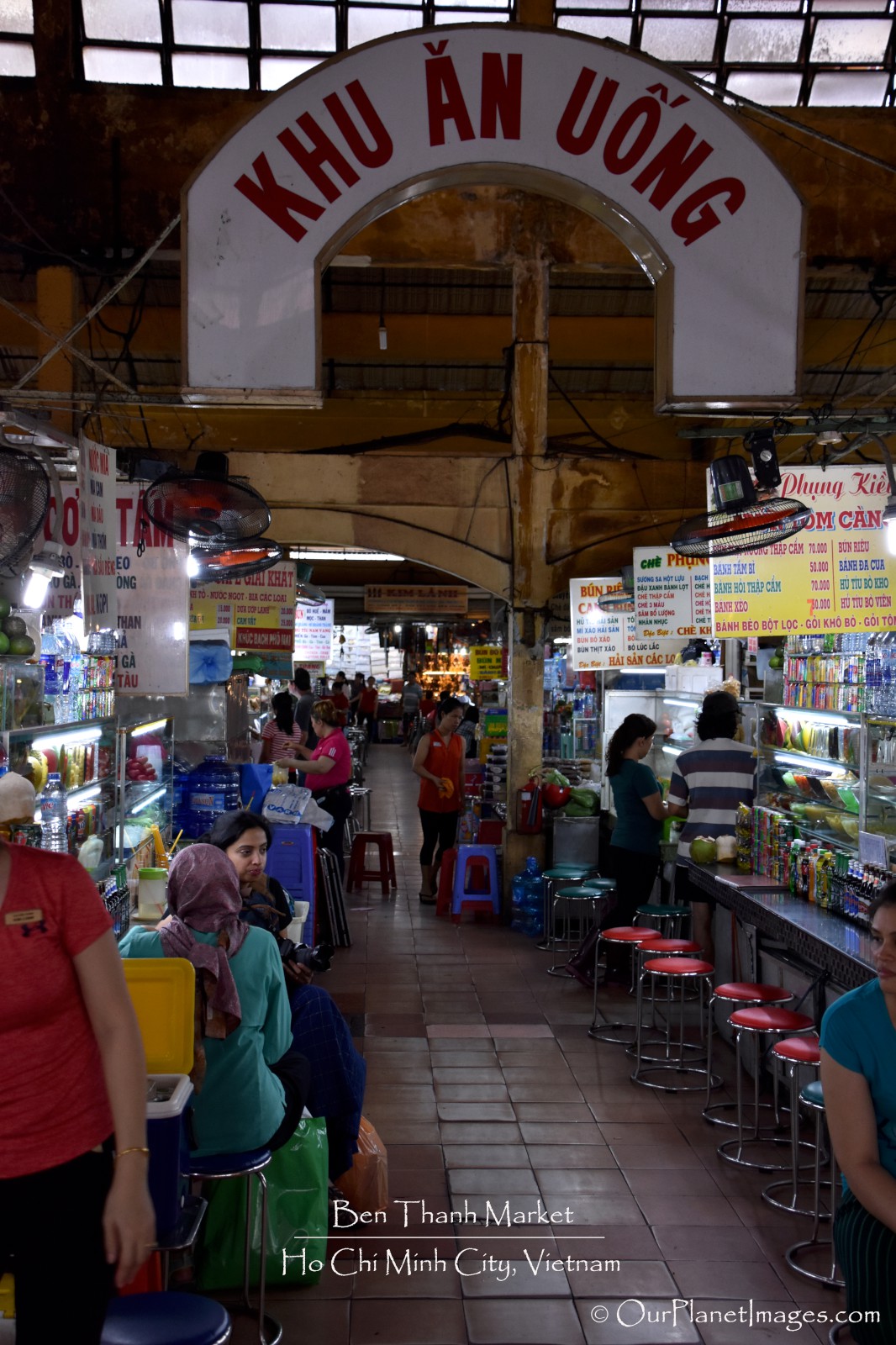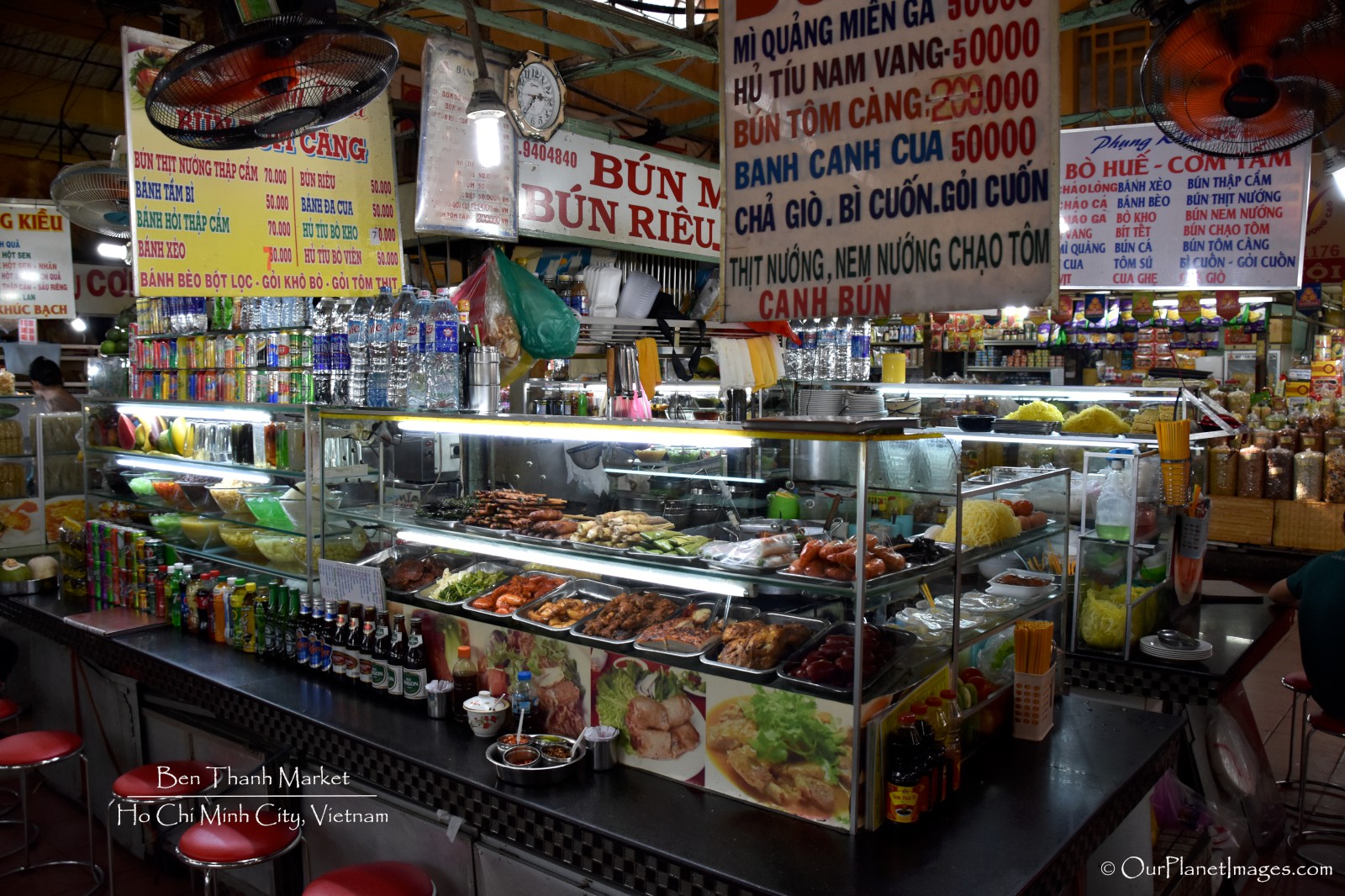 Ben Thanh Market is large and it can take time to navigate through the market so there are places around the outside of the market that will allow people to get fruits and other items without spending the time to go inside the market. There are also people selling products from baskets that they bring to the area like a portable farmers market.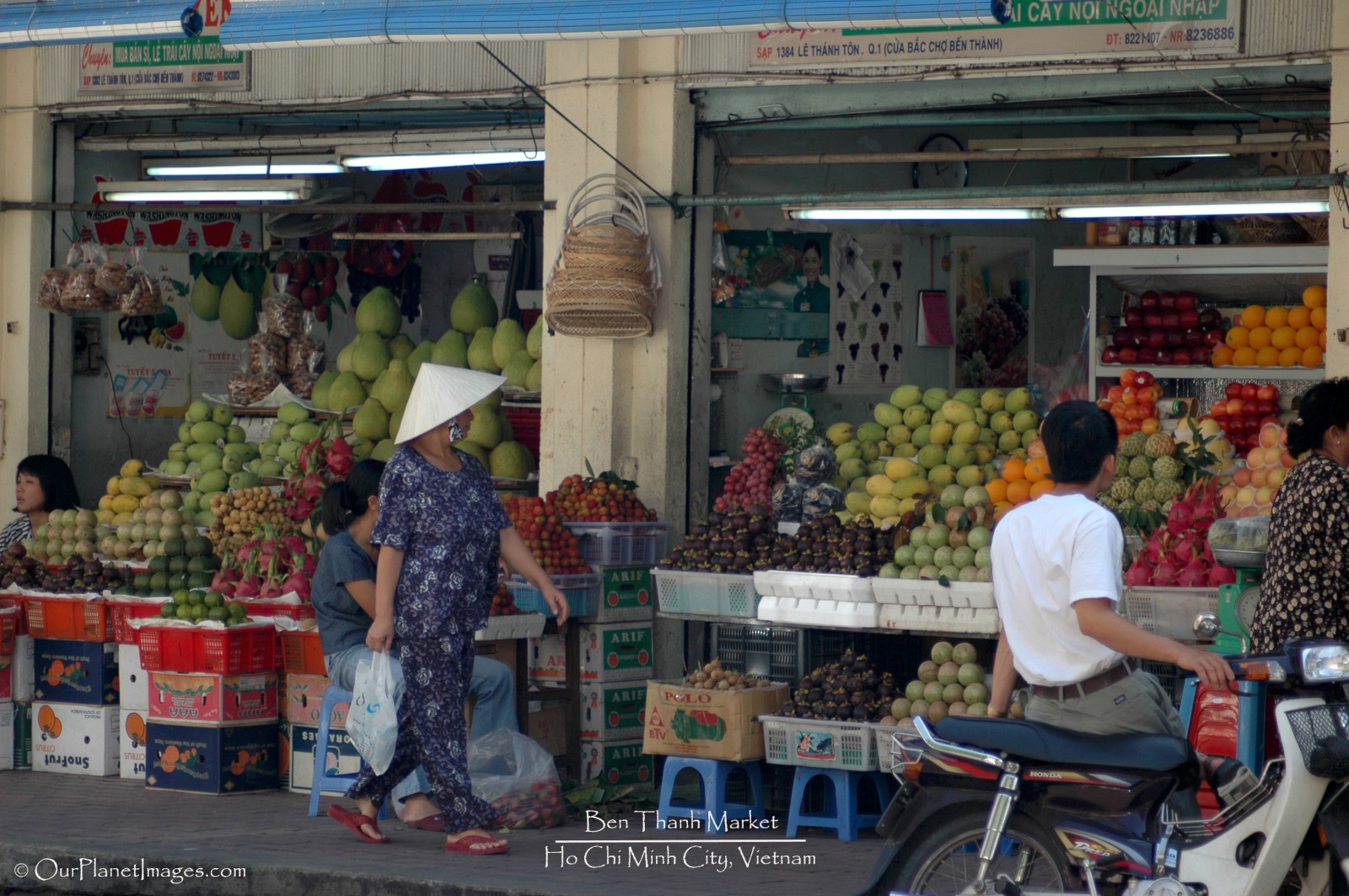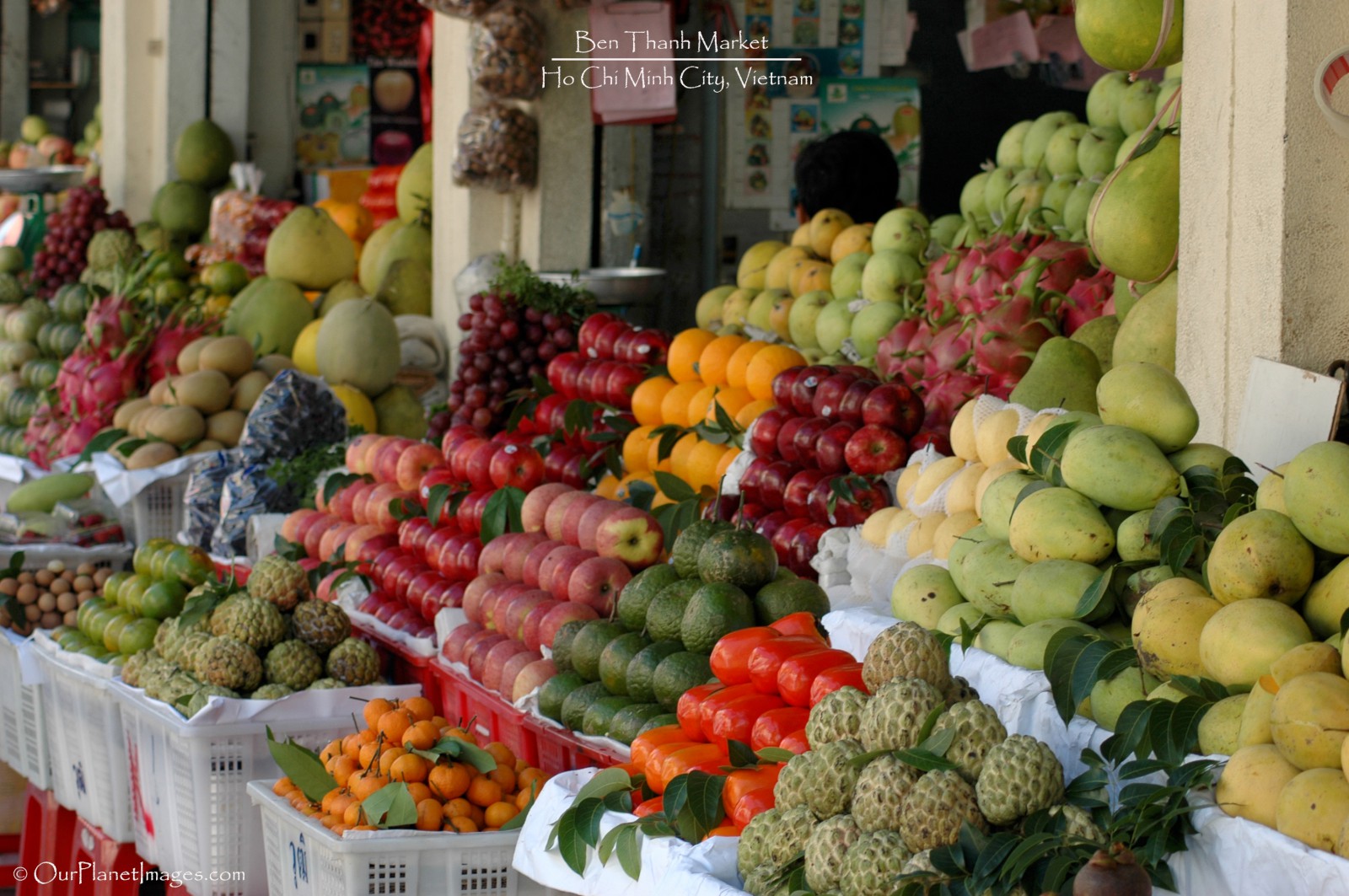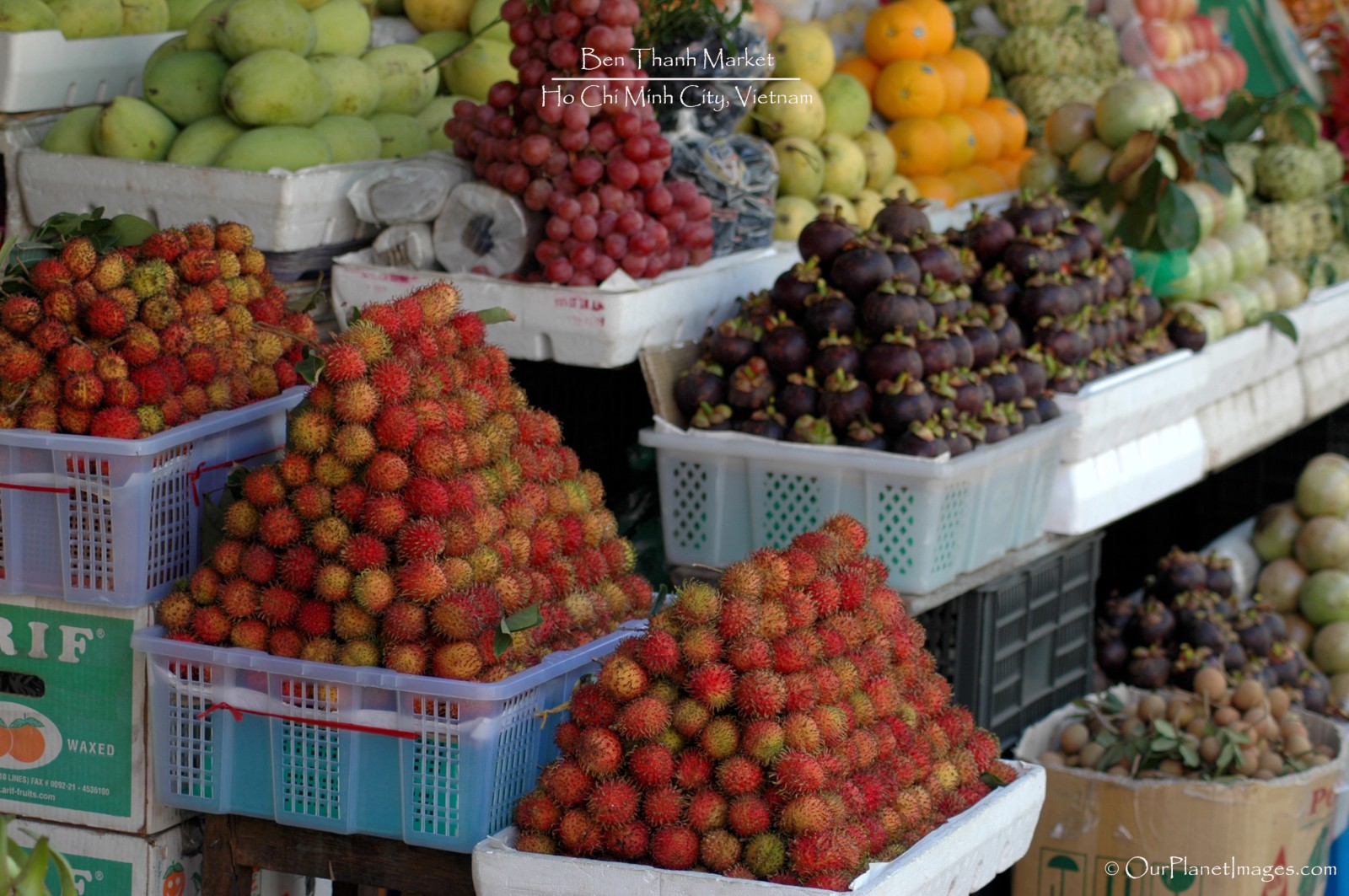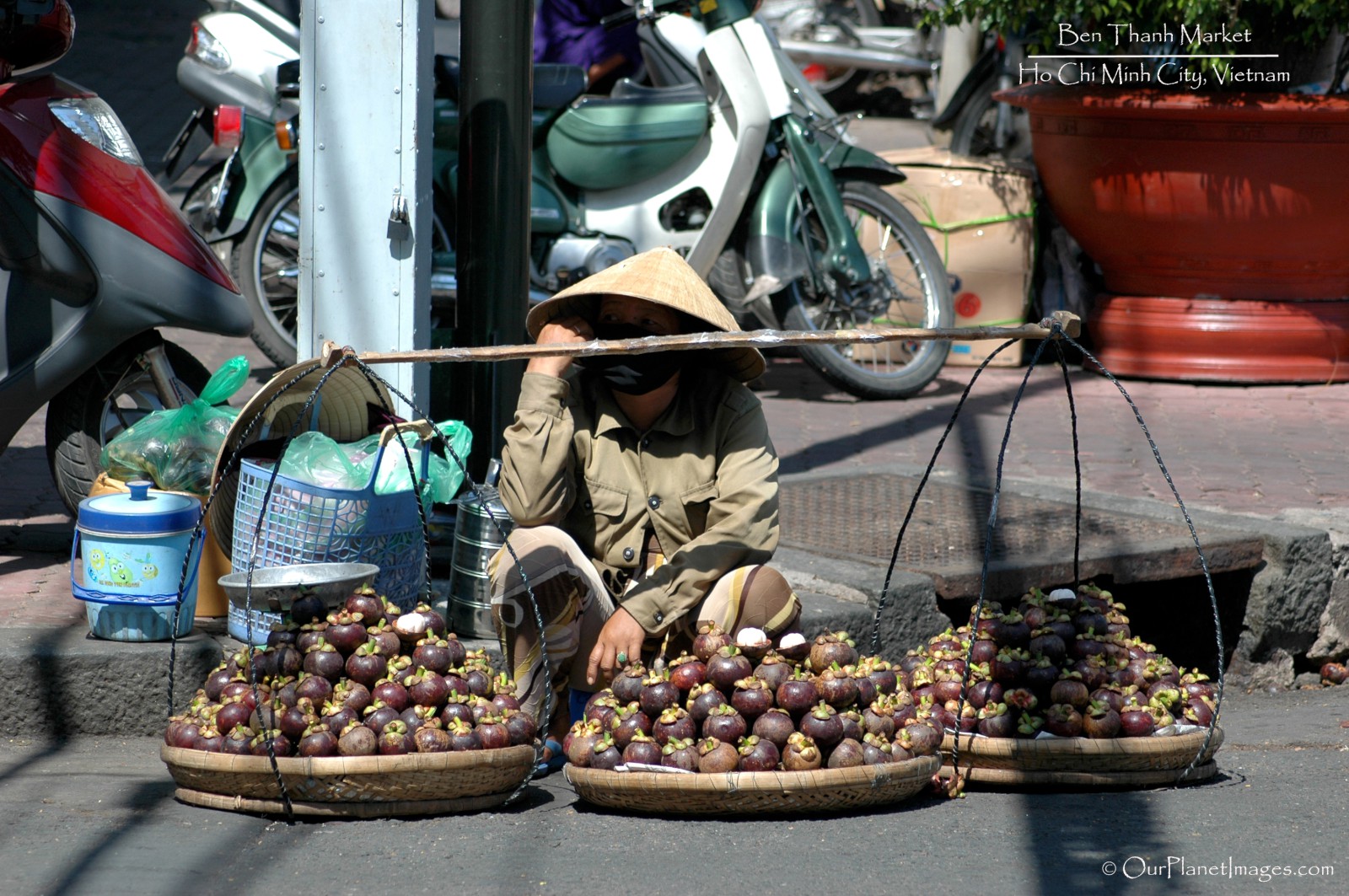 Ben Thanh Market is open from 6:00 AM to 6:00 PM but that doesn't mean that everything shuts down at 6:00 PM. The Ben Thanh Night Market is an open air market just outside the main market complex where vendors set up portable stalls that are open from 6:00 PM until around 10:00 PM.
The night market has a completely different atmosphere to it than the main complex. It has a lot of energy and it has a similar vibe that is common to night market in other Asian countries.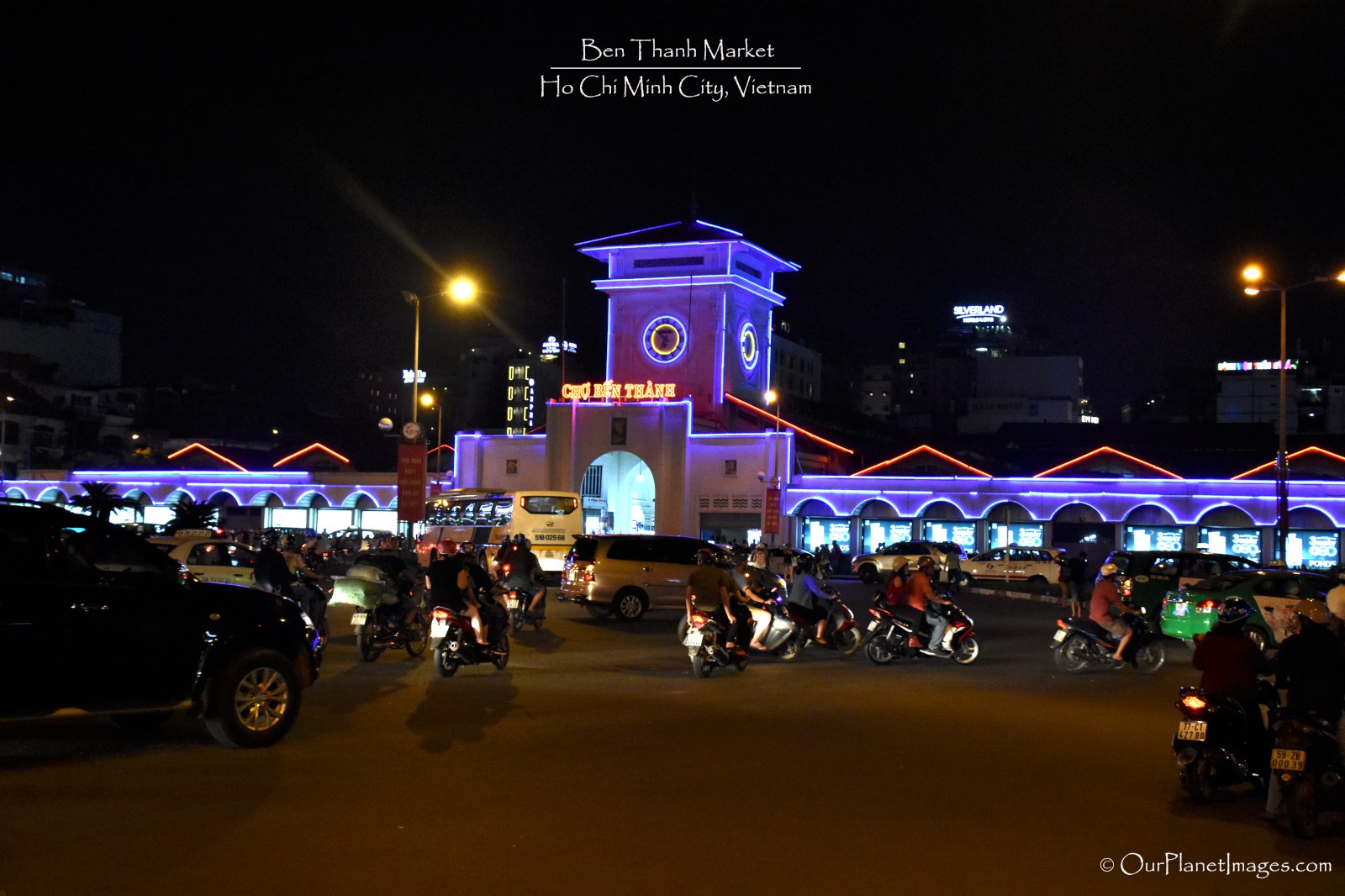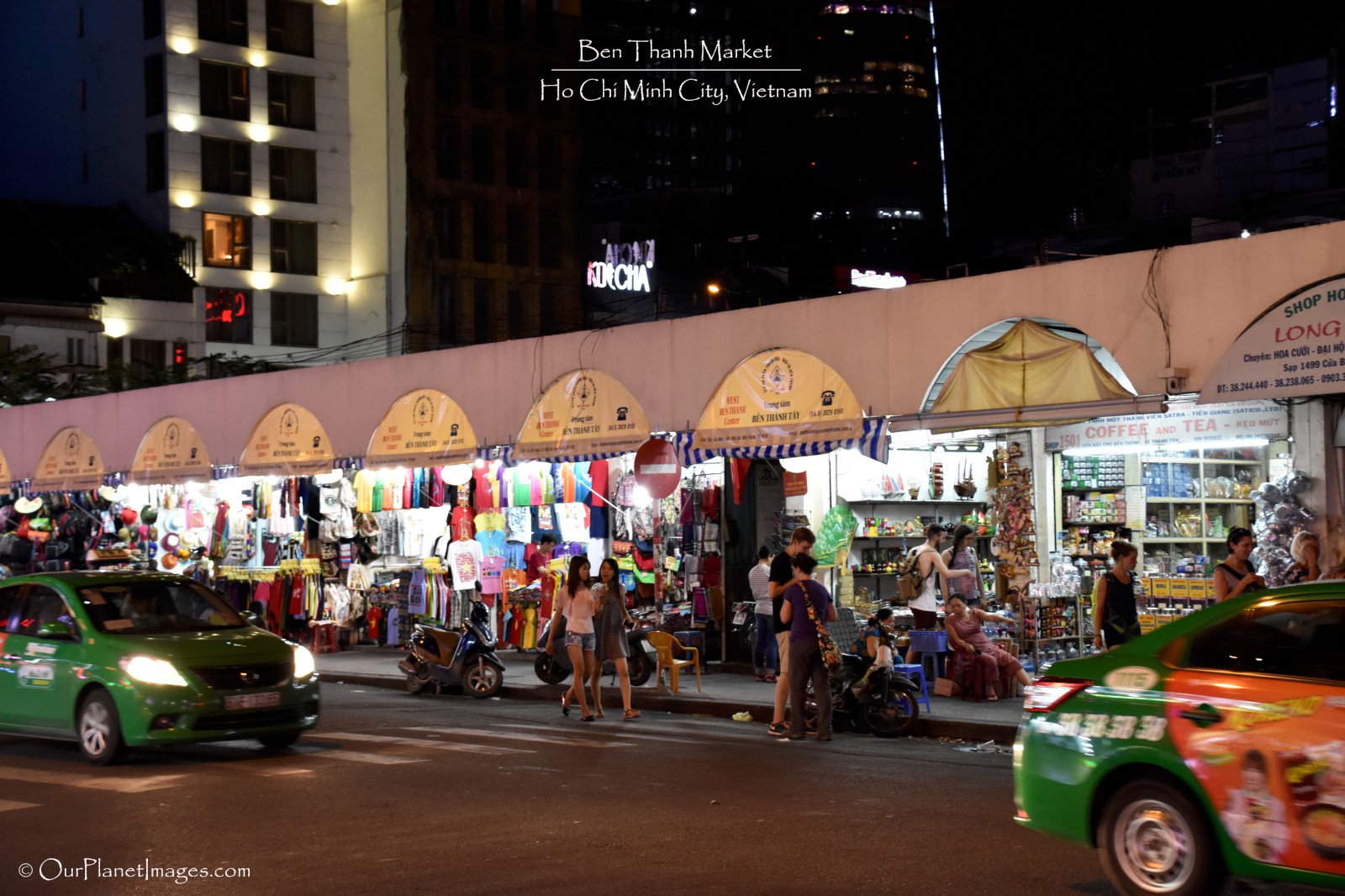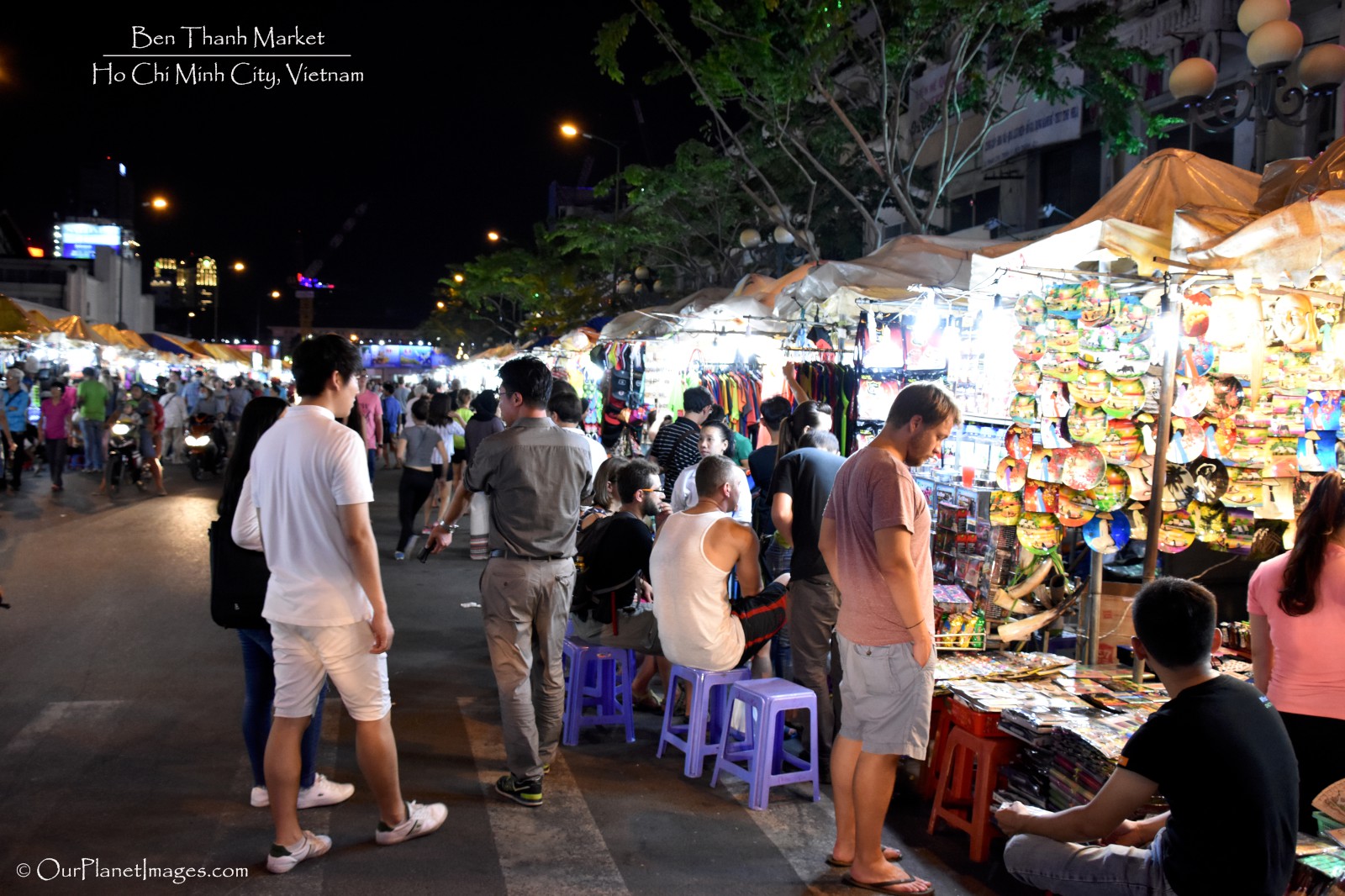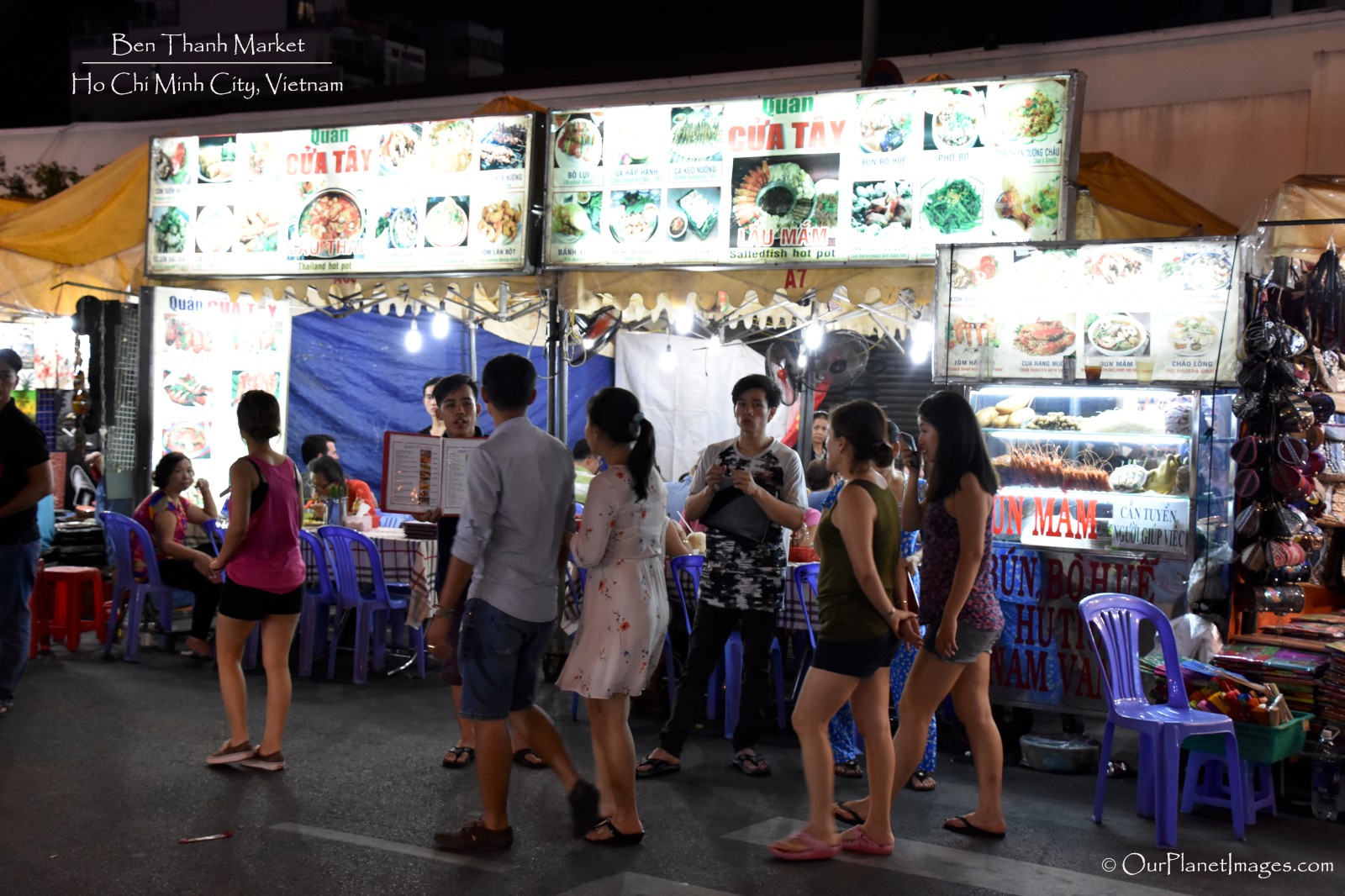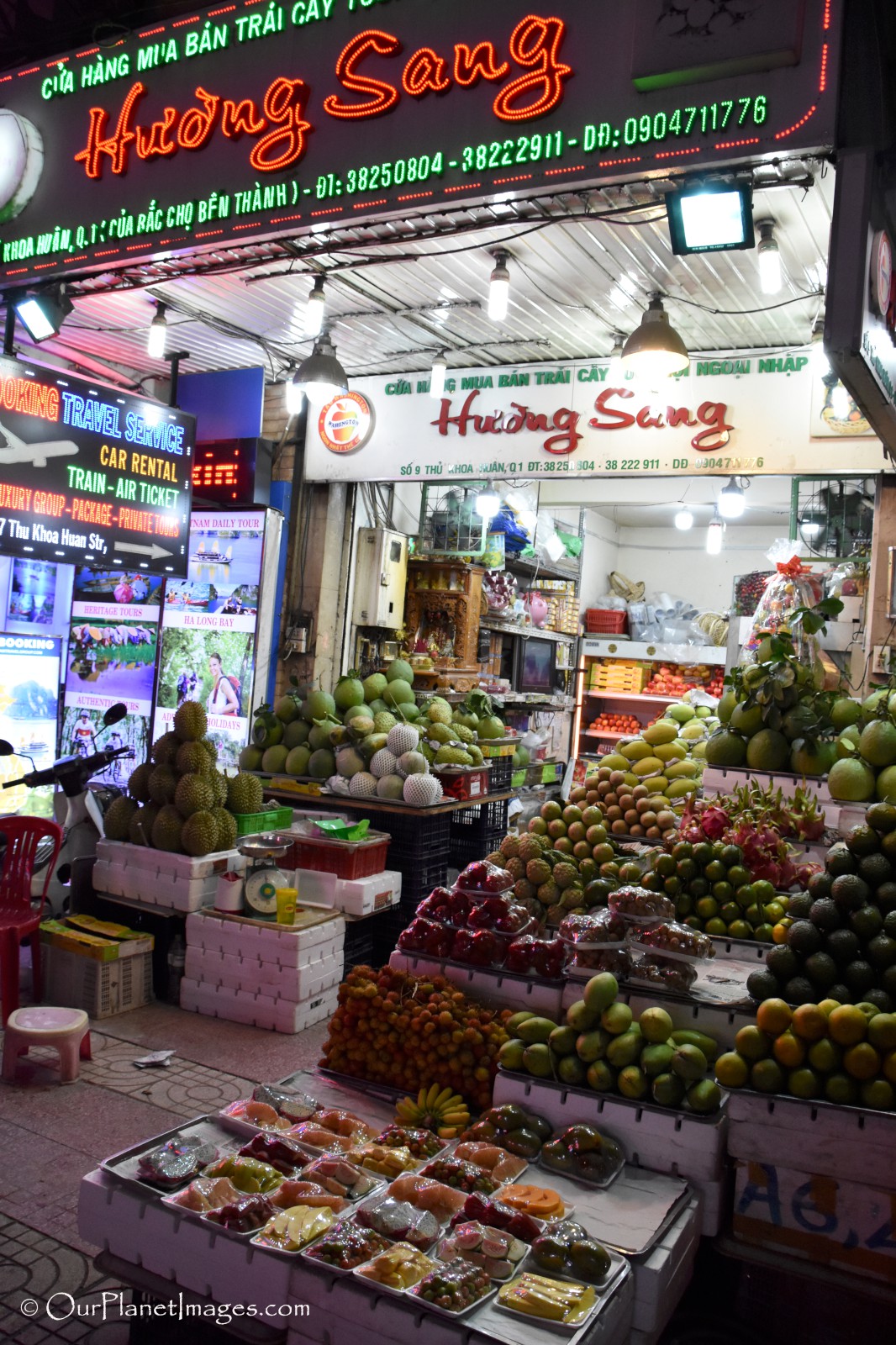 Ben Thanh Market is one of the "must-do" activities when visiting Ho Chi Minh City even if you're not into shopping. It is a major tourist attraction and it does get very busy but it is less crowded early in the morning.
The market is huge so don't be surprised by how long it take to weave through the narrow aisles. Plan to stay for at least an hour but take your time and look around. It is hard to go through the market without finding something that you will find interesting.