Anh Sao Bridge also known as Starlight Crescent Bridge is located in District 7 of Ho Chi Minh City, Vietnam. This part of the city is international, commercial and financial district of Ho Chi Minh City. The bridge is a pedestrian bridge that crosses over a canal that connects Crescent Mall and Ho Ban Nguyet Park.
The bridge is 170 m (560 ft.) long and 8.3 m (27 ft.) wide crescent moon shaped modern bridge that matches the modern style of this part of the city.
The highlight of the bridge is after dark then the fountain comes on and the colored lights accentuate the falling water but the bridge is also attractive during the daytime.
During the day the crescent shape combined with the curved metal exterior gives the bridge a futuristic modern appearance.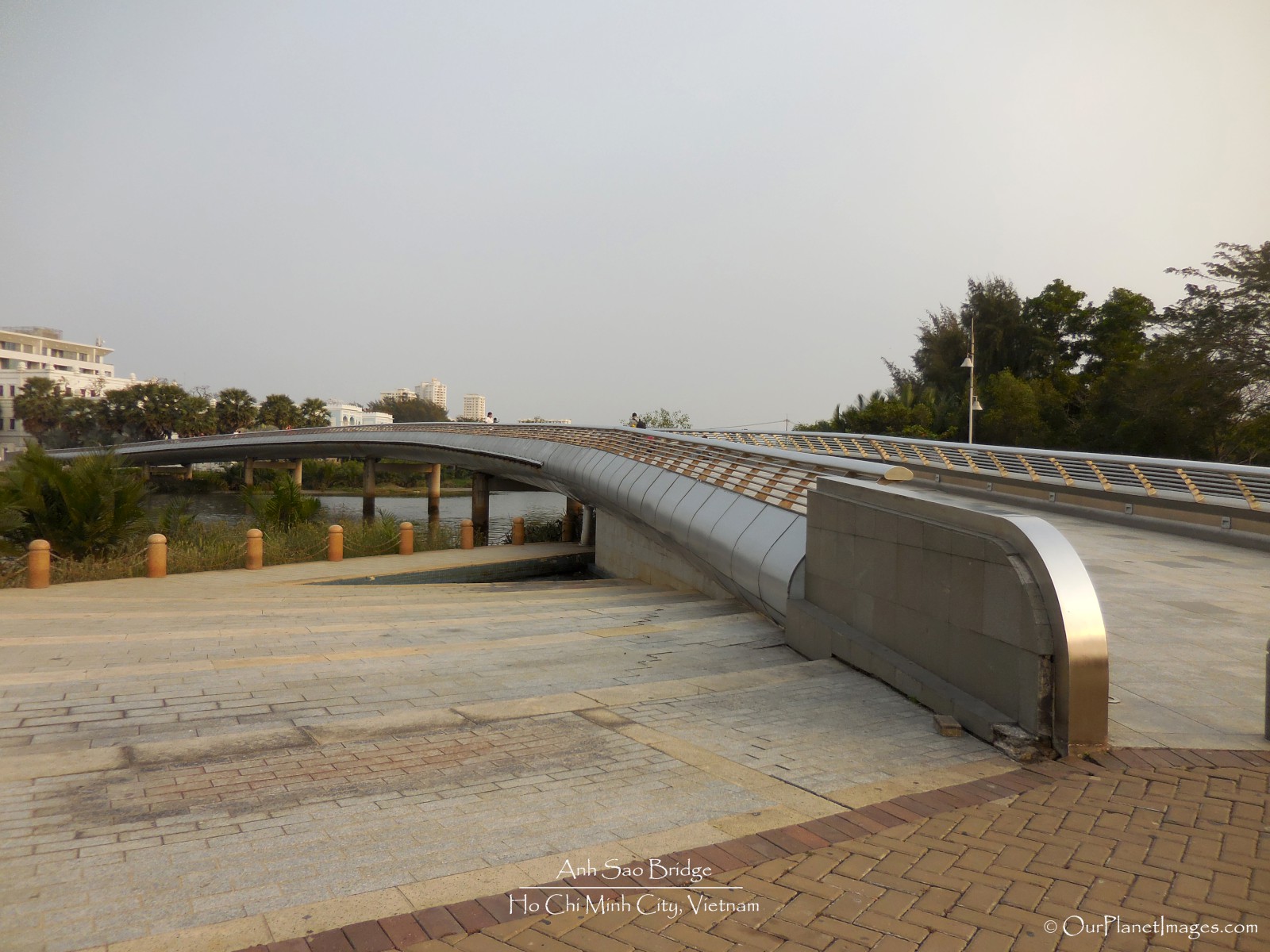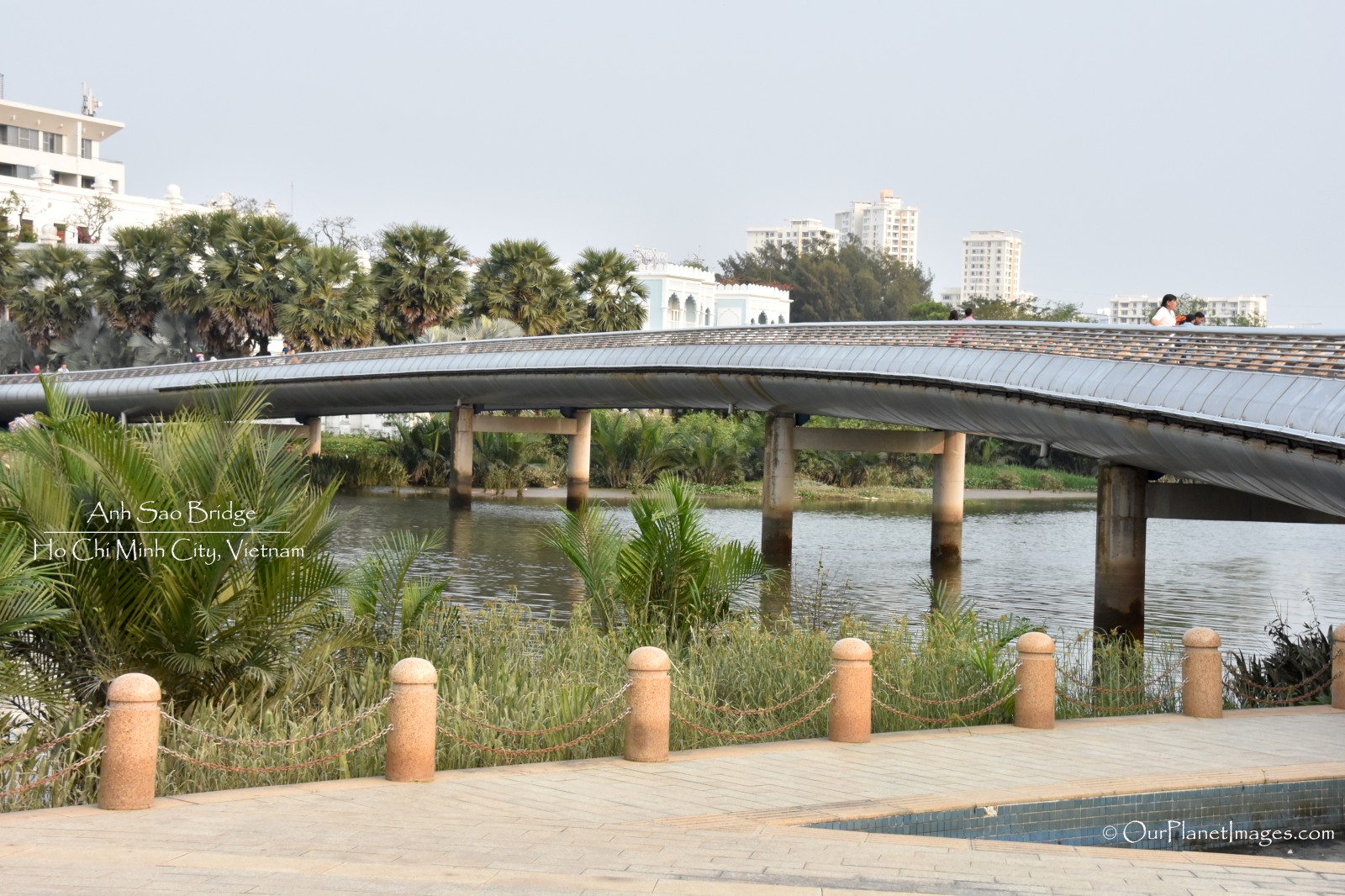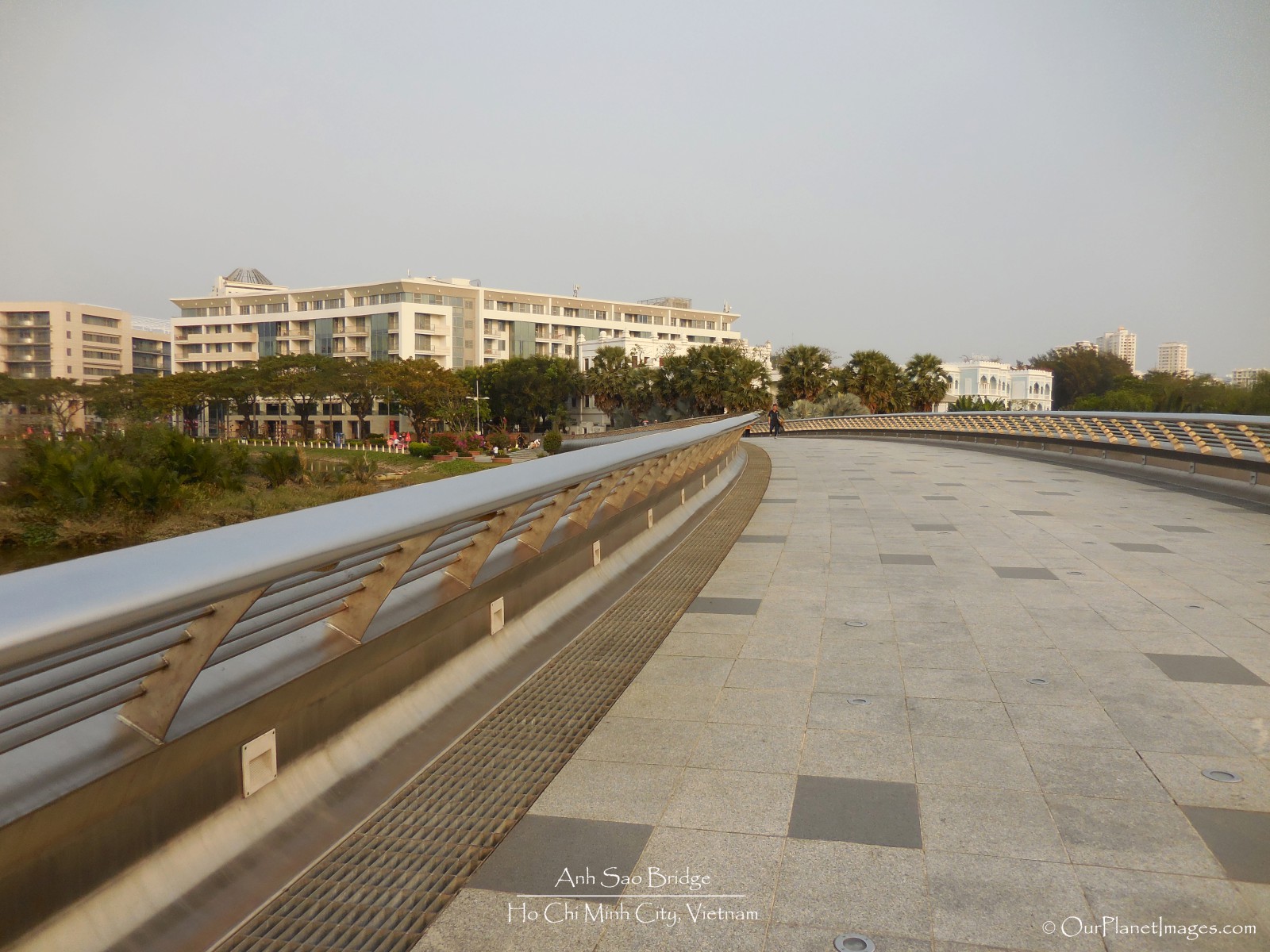 The night time display starts at 6:30 PM and lasts until 10:00 PM on Thursday through Sunday nights. The colors of the waterfall are constantly changing and seem to have an endless presentation of color combinations. Sometimes the color of the waterfall is a solid color but even then there are several different colors that are featured.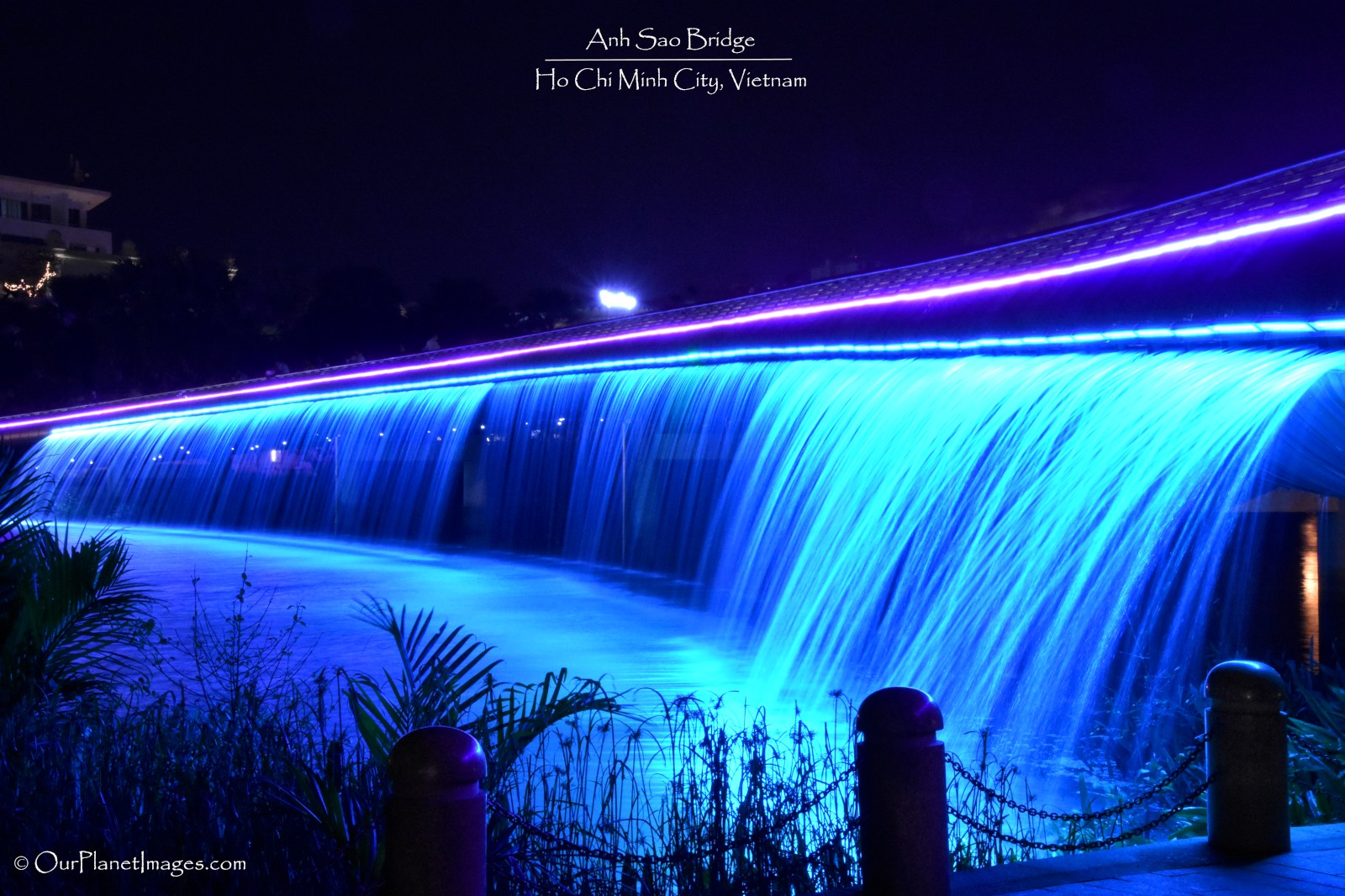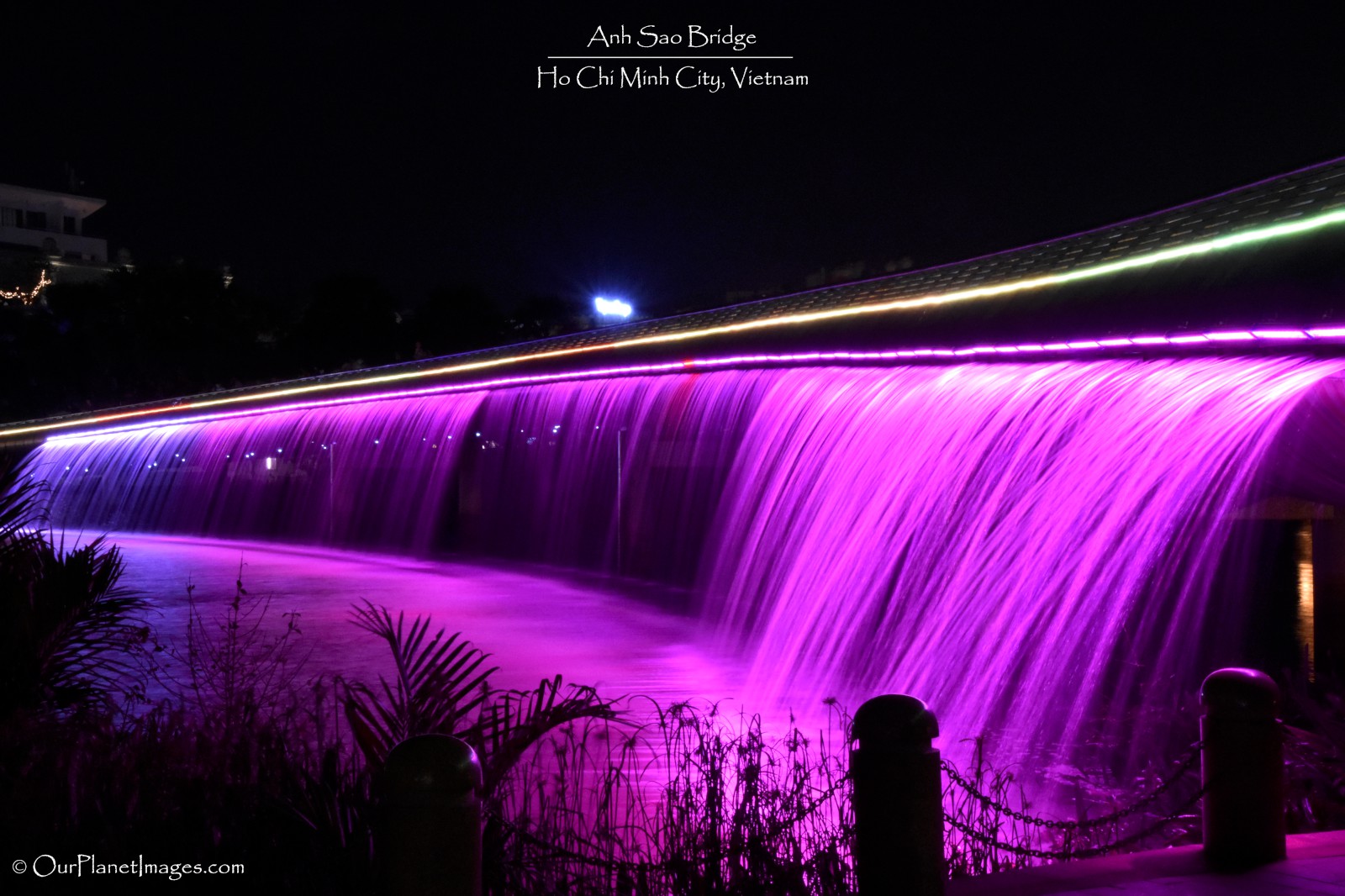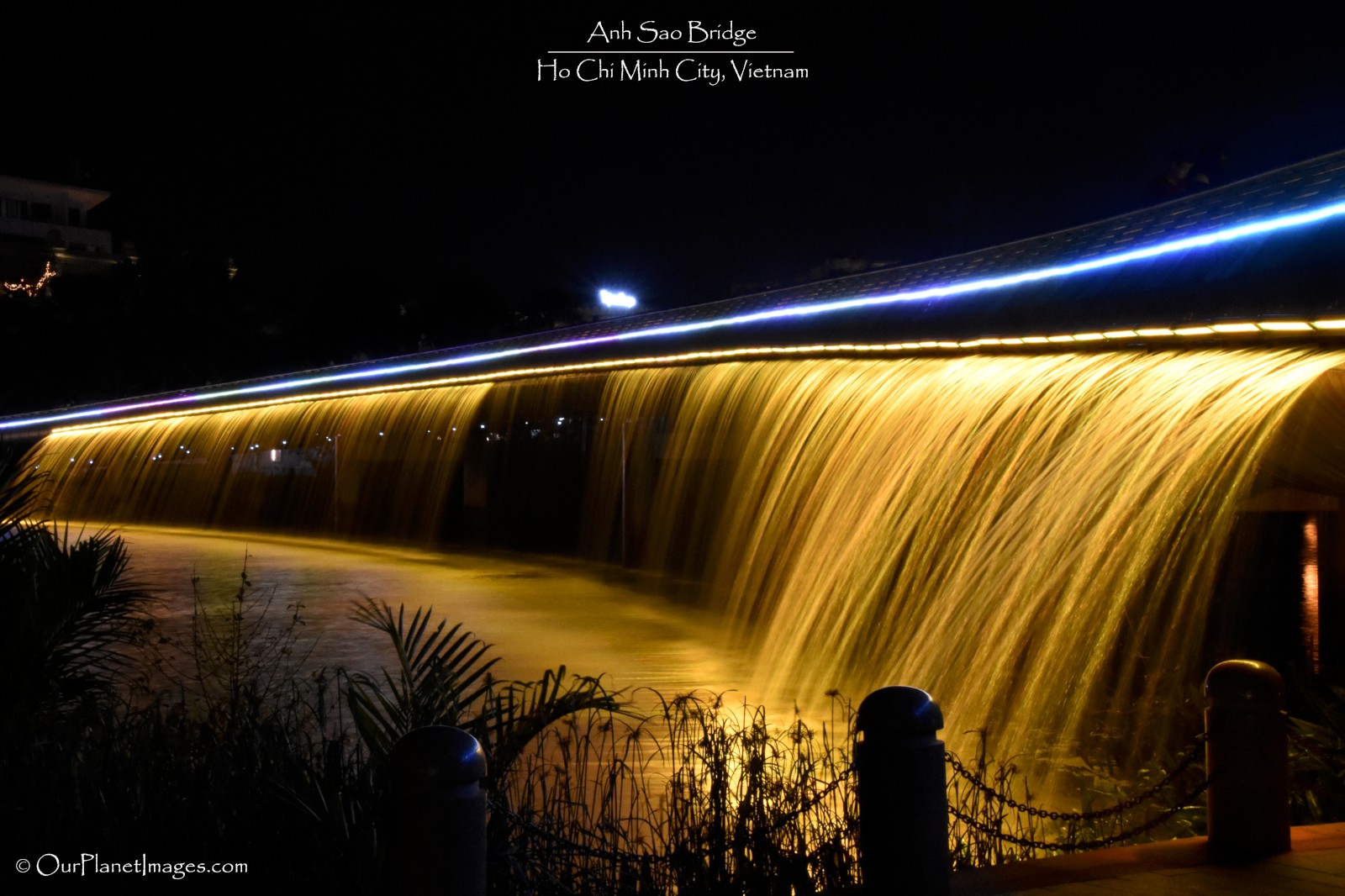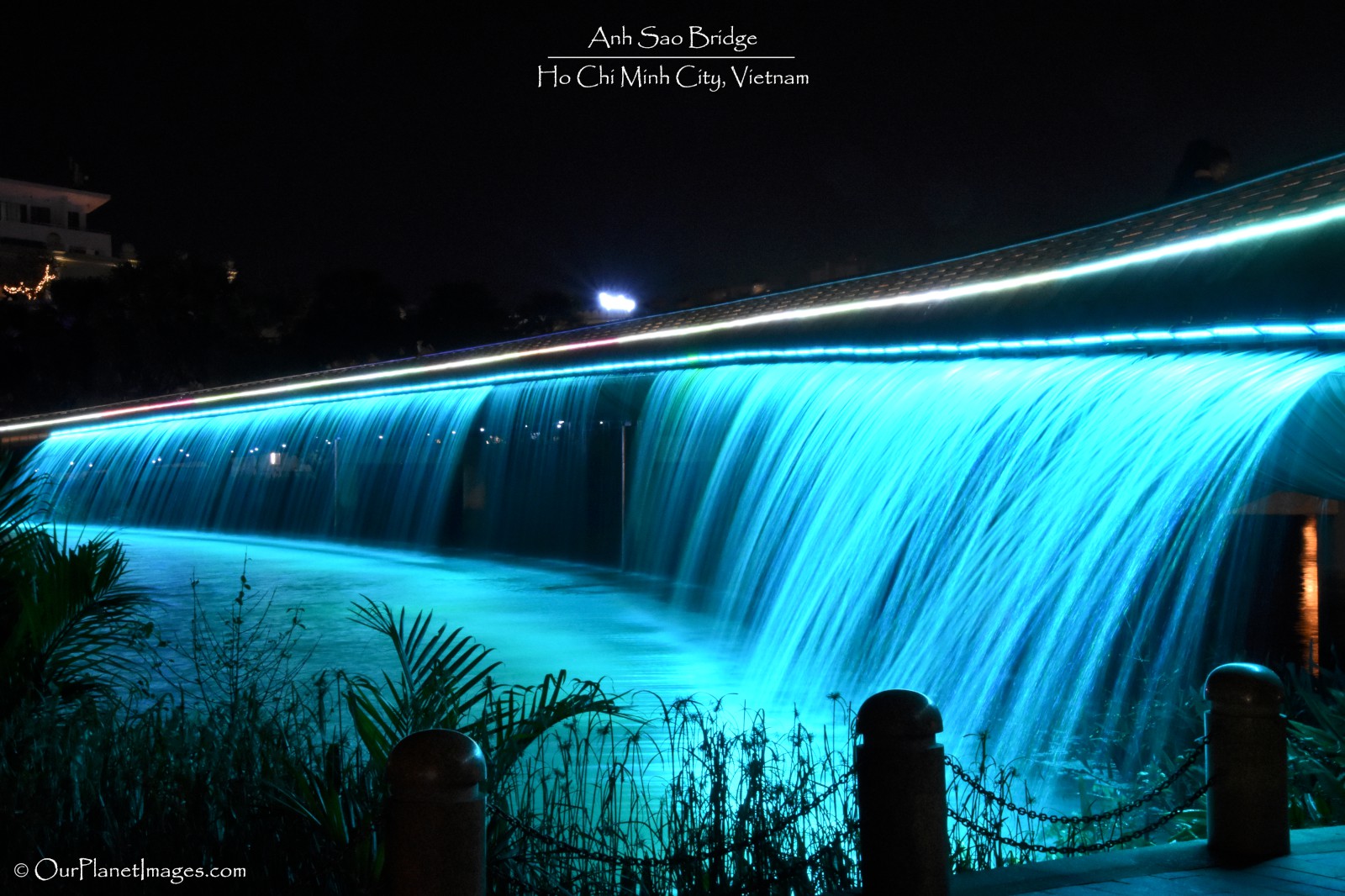 Other times the colors of the waterfall varies across the bridge but the colors seem to be all within the same color palette.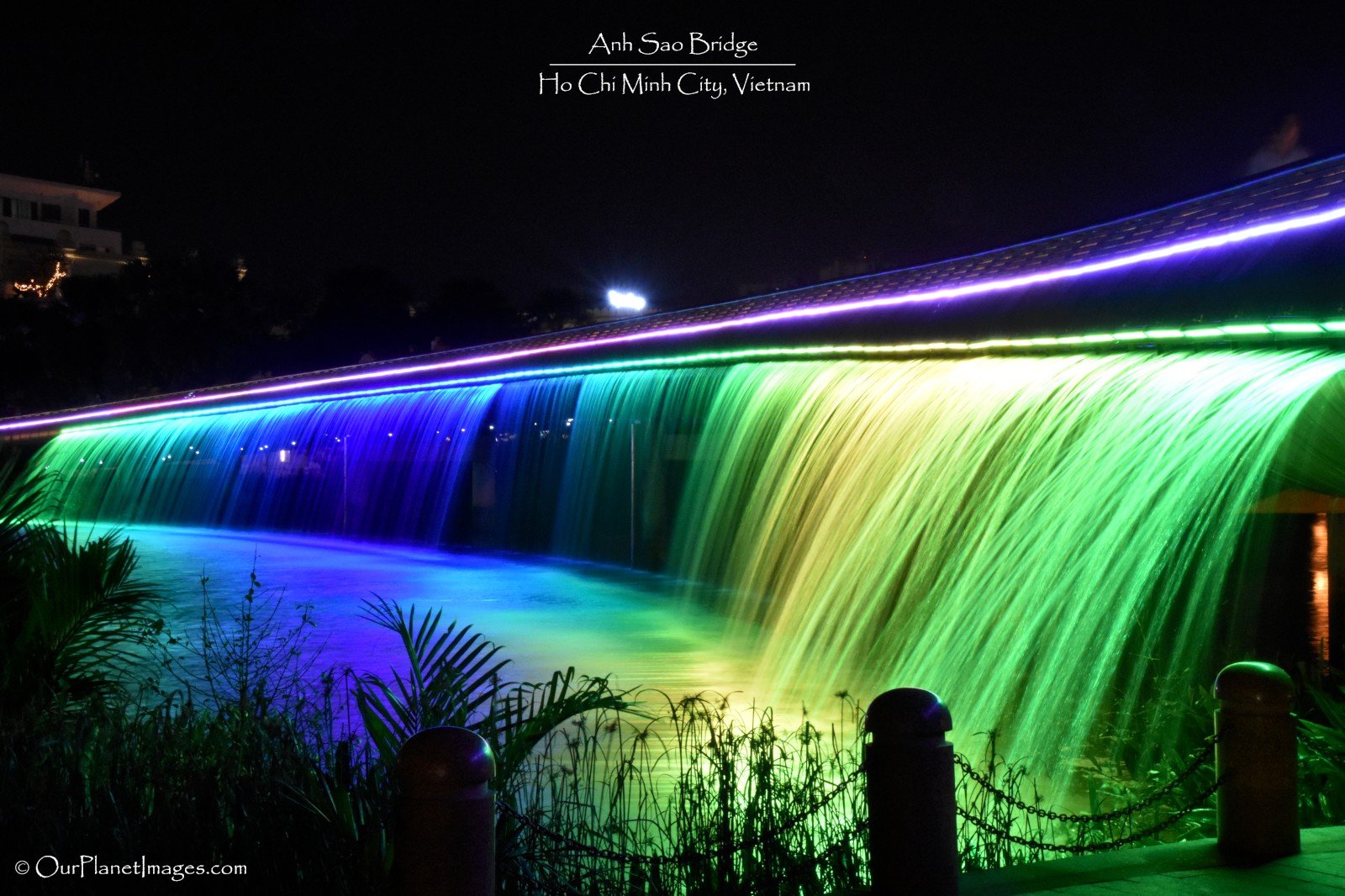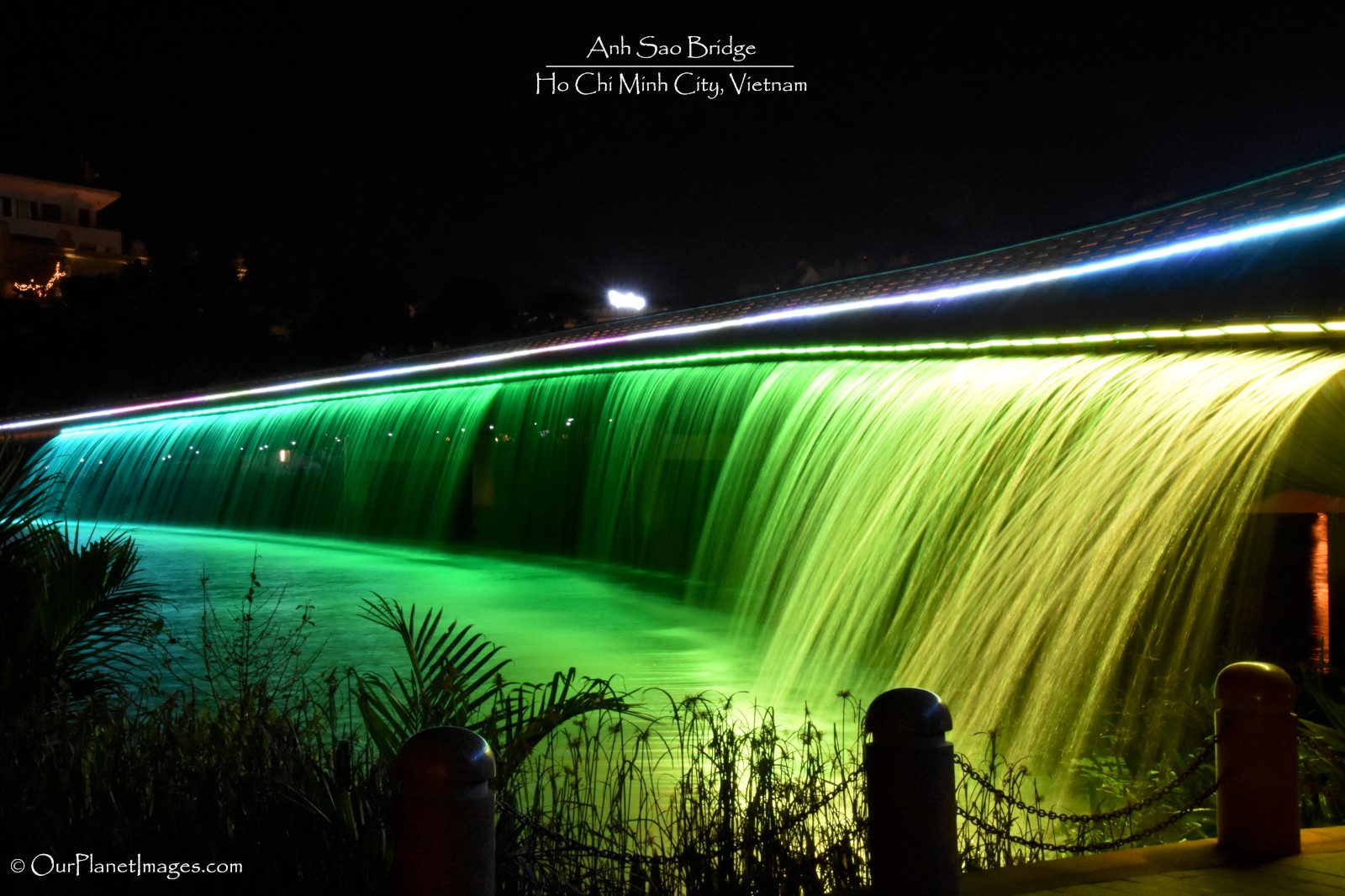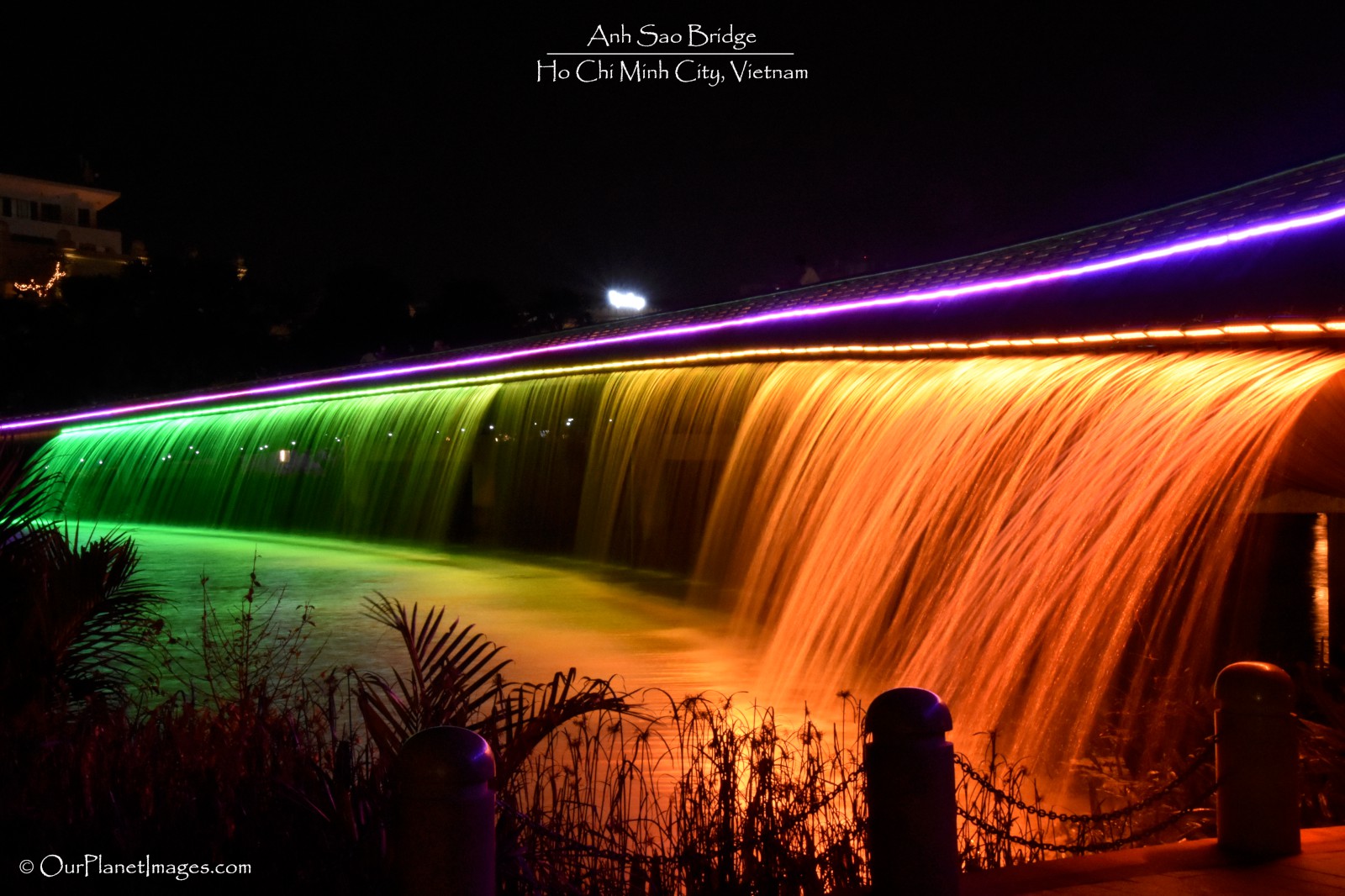 Most of the time the colors of the waterfall look more like a rainbow of colors but even then the rainbow of colors can be just a few colors ranging from 4 or 5 colors like the photos below.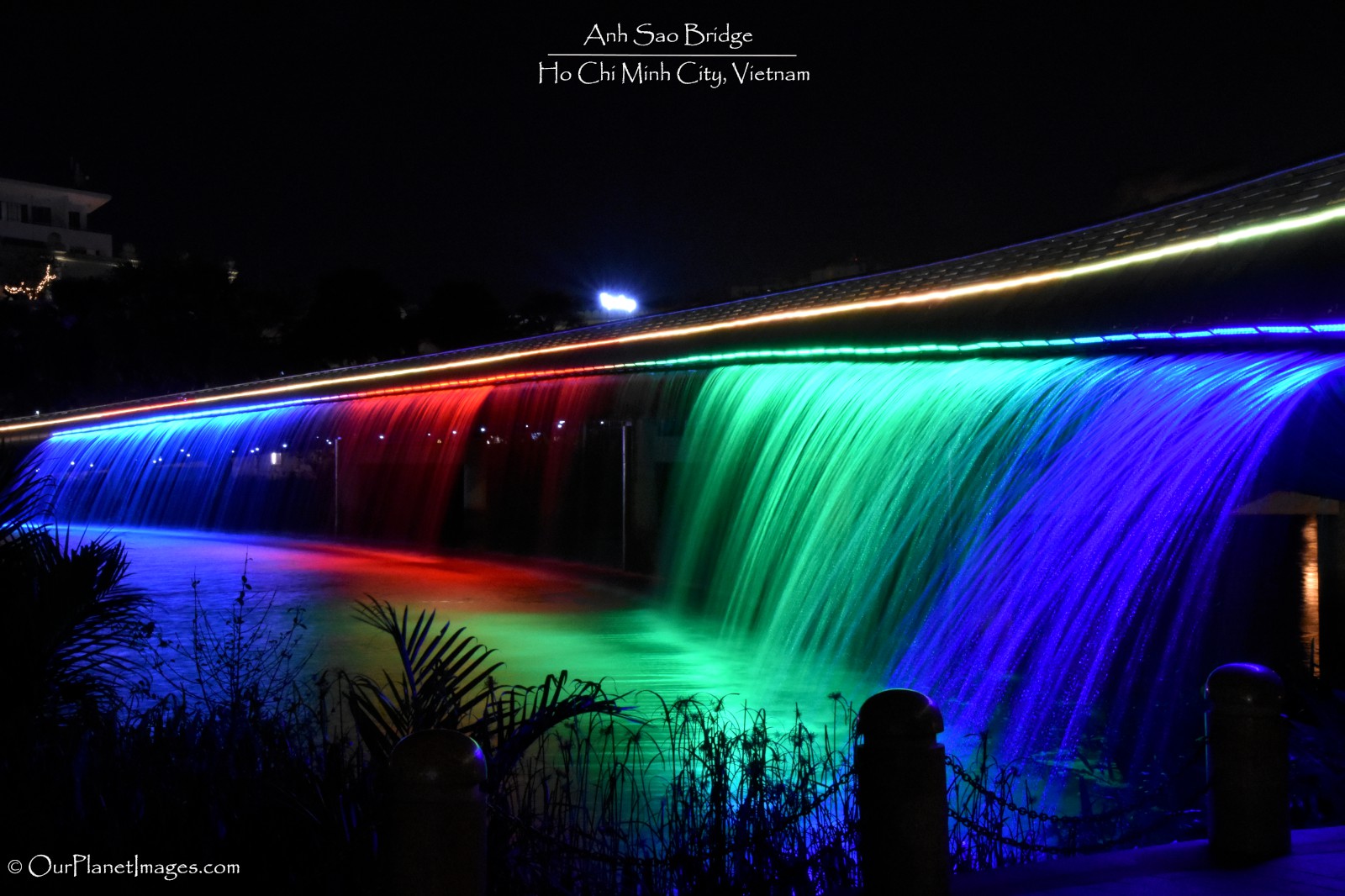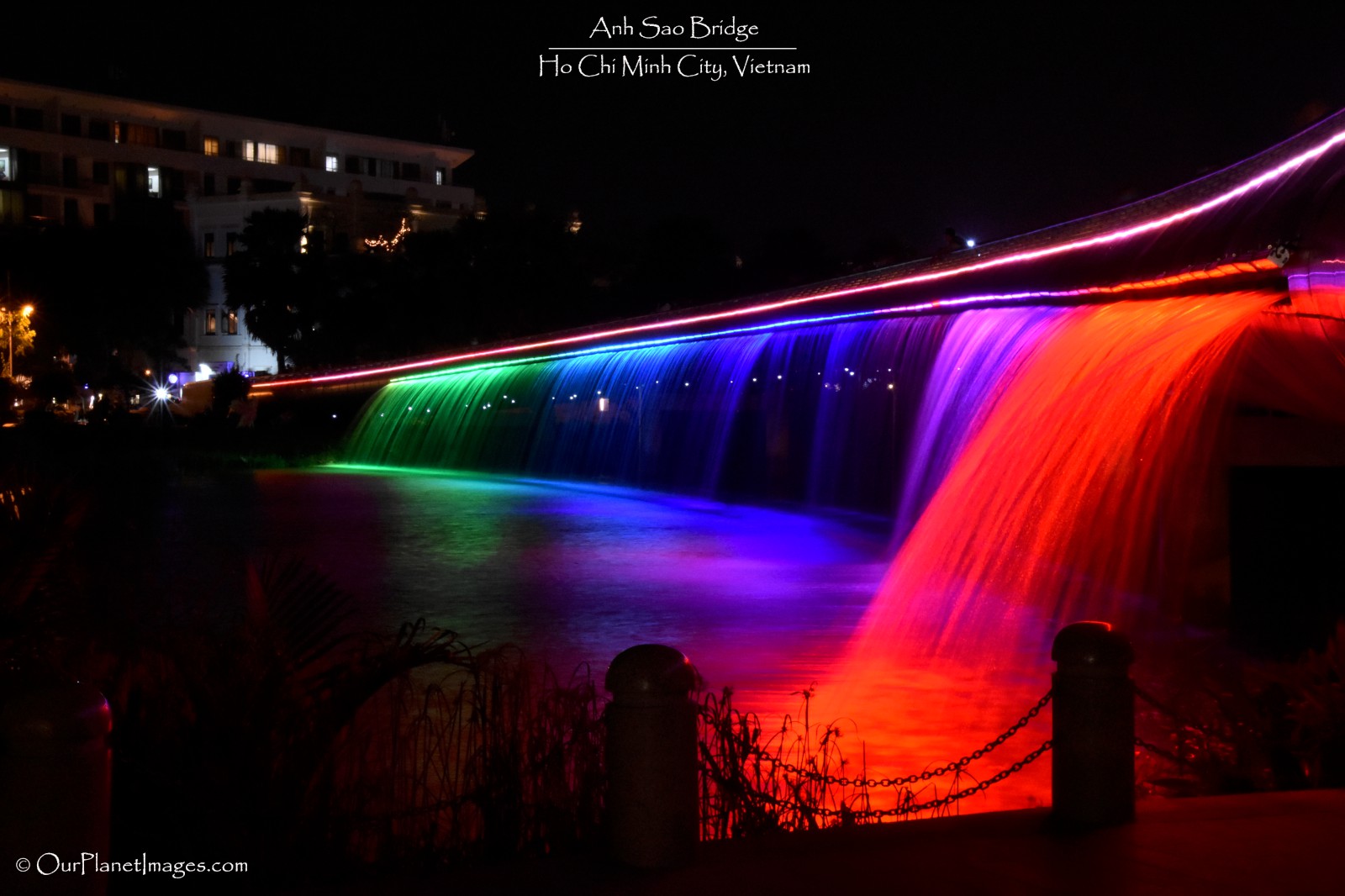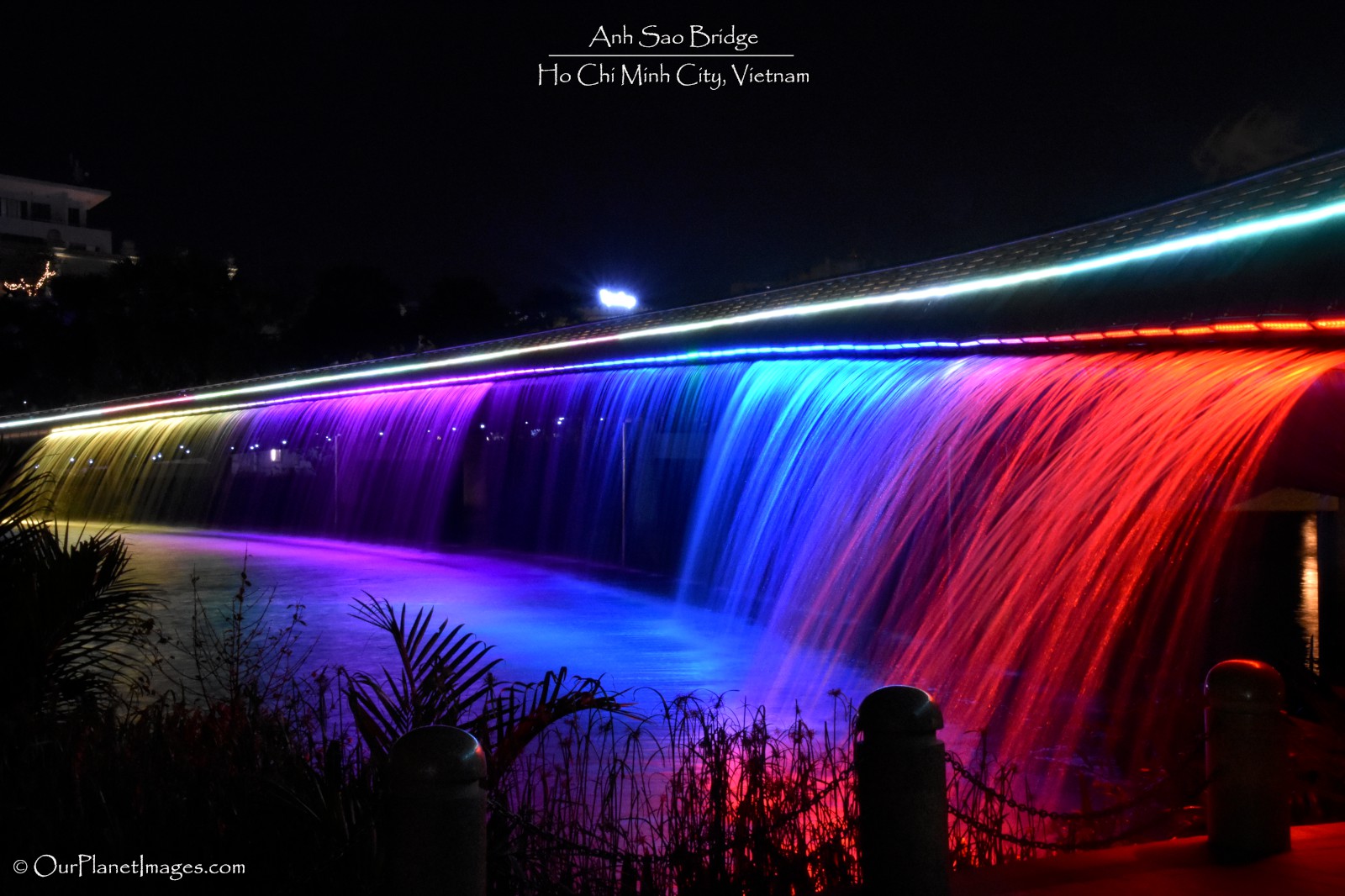 The rainbow of colors on the waterfall can have many more colors across the bridge with as many as 8 or 10 colors at a single time as shown in the next set of photos.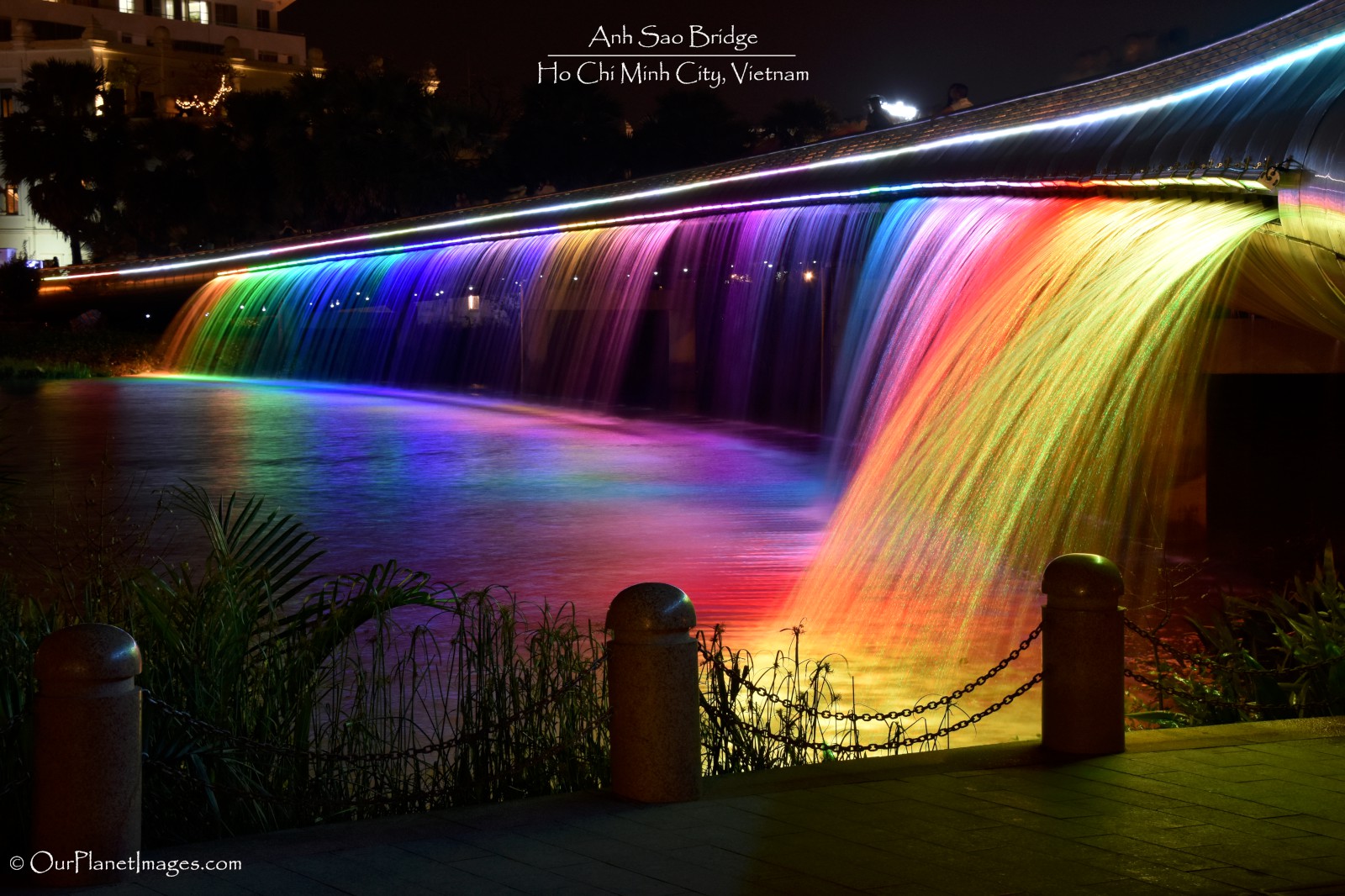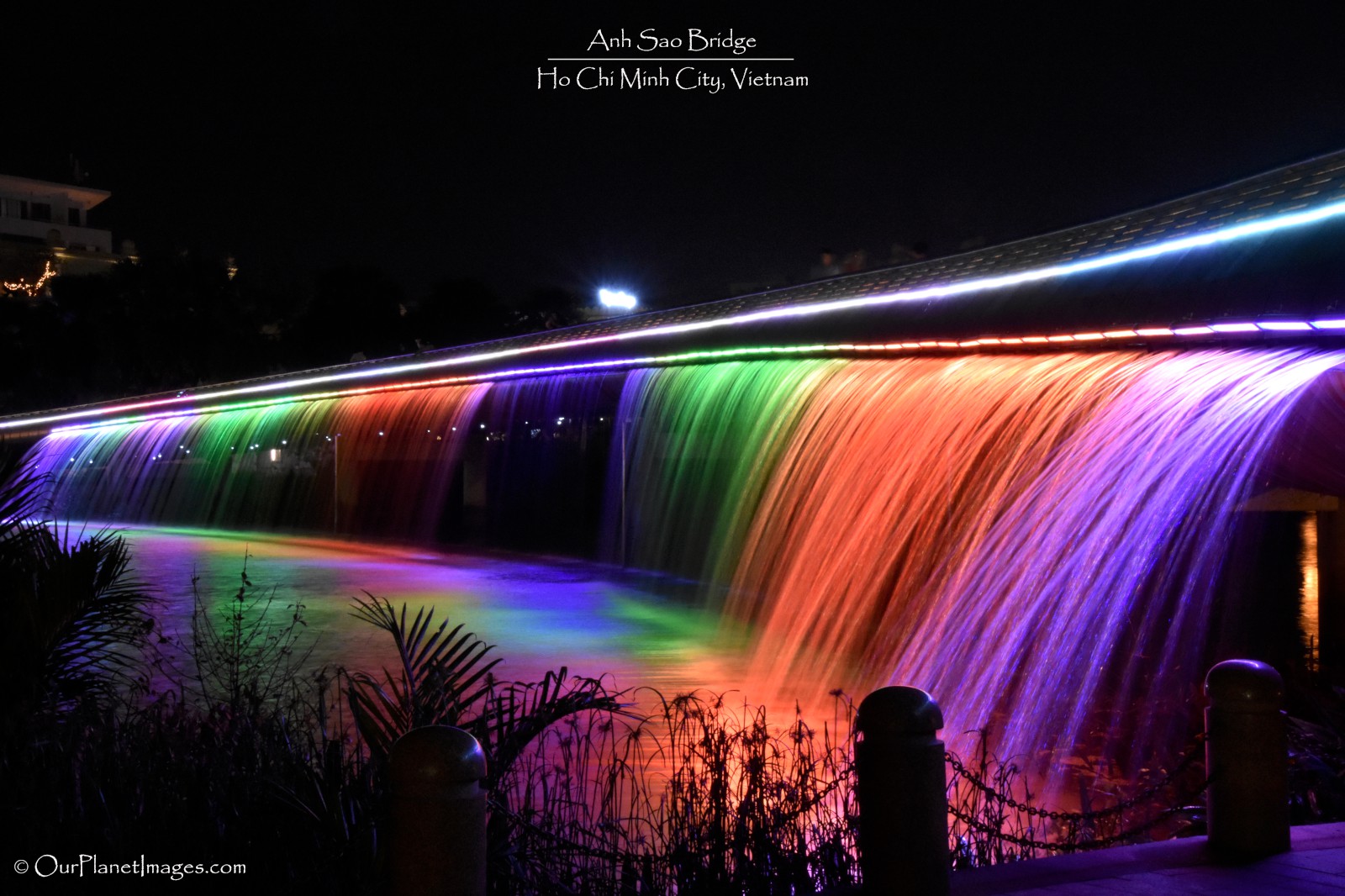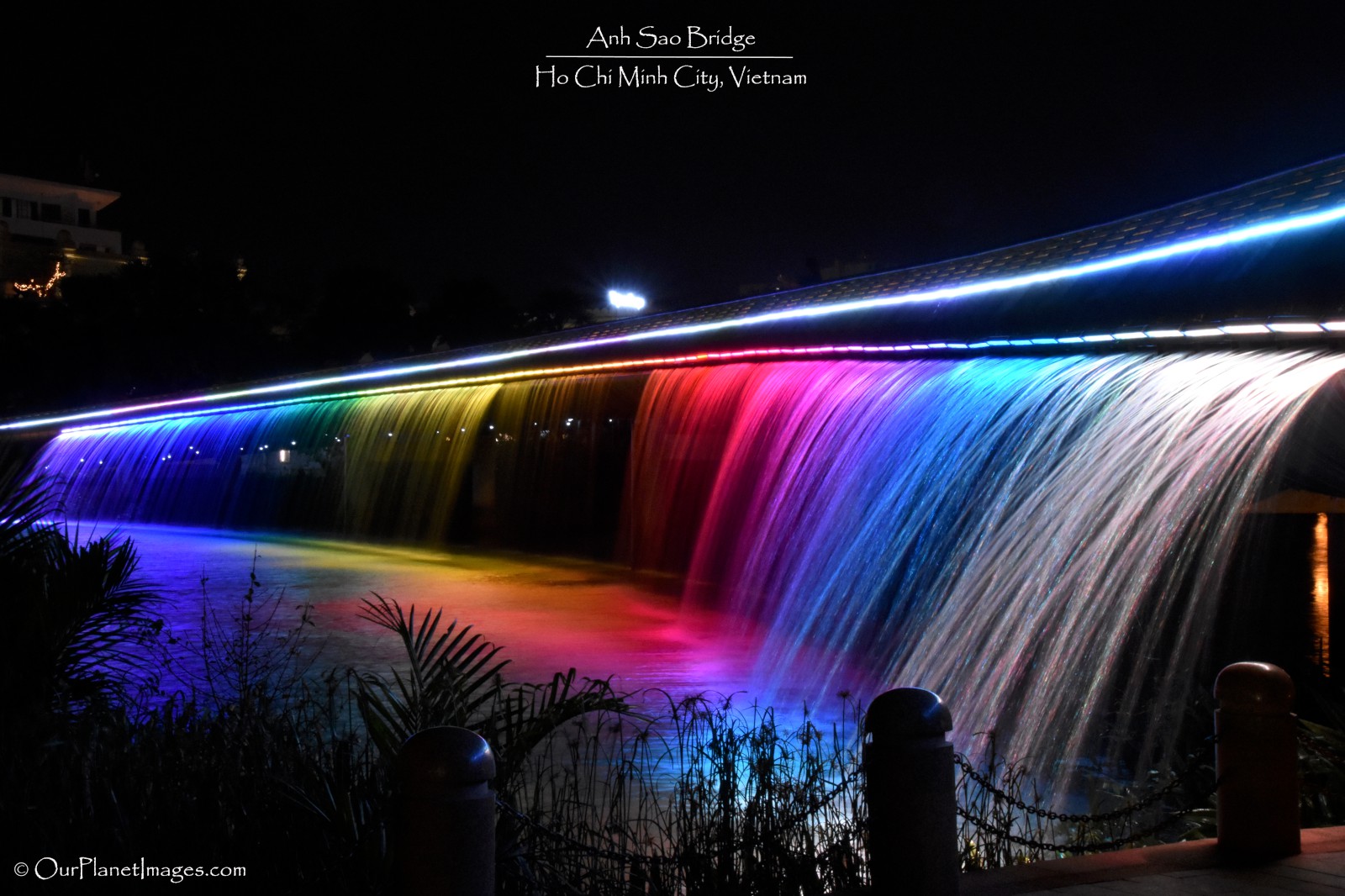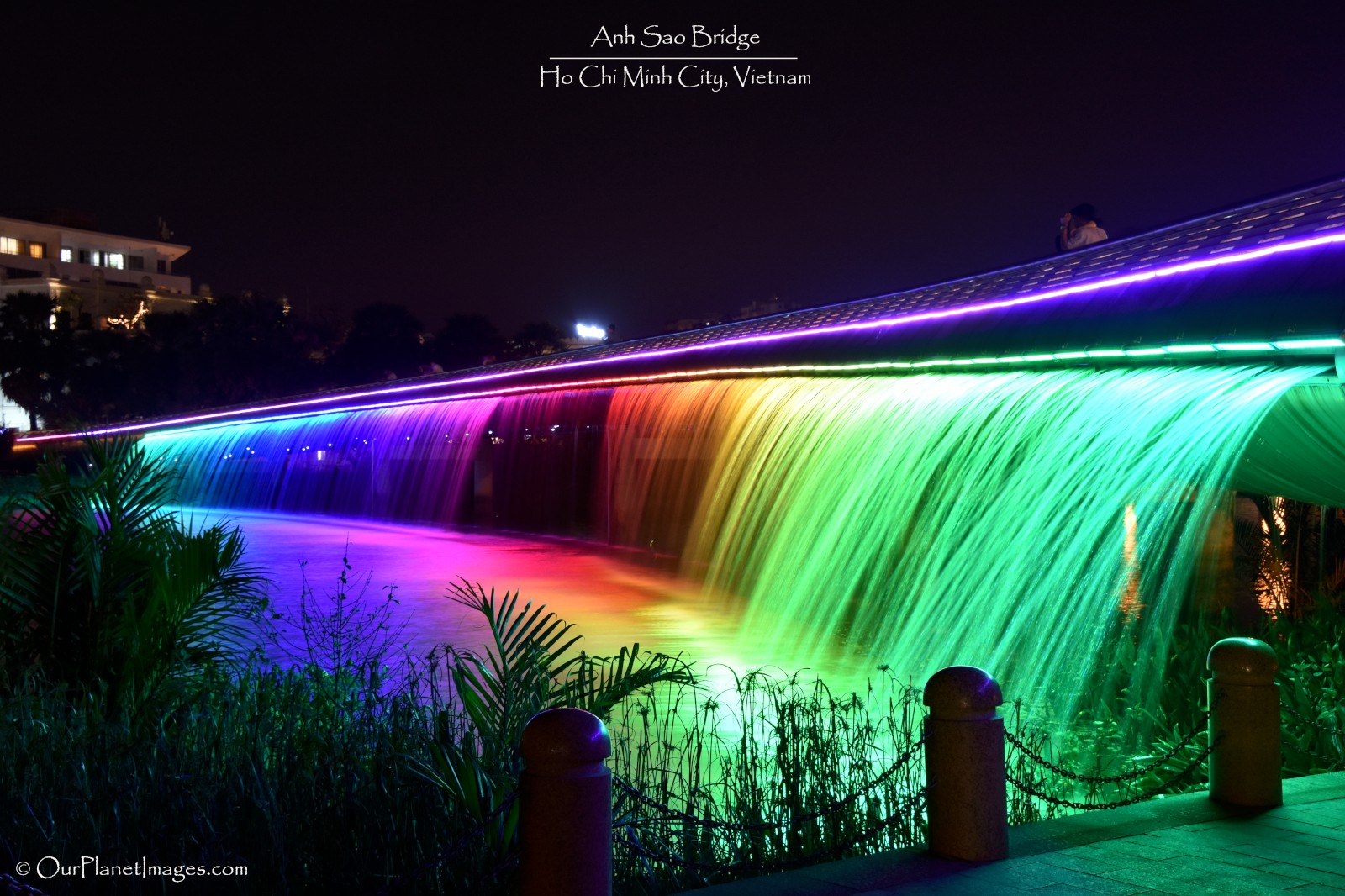 It is hard for me to say which of the different color combinations that I like the most because I think they are all really nice but I think the solid colors make for a nice effect.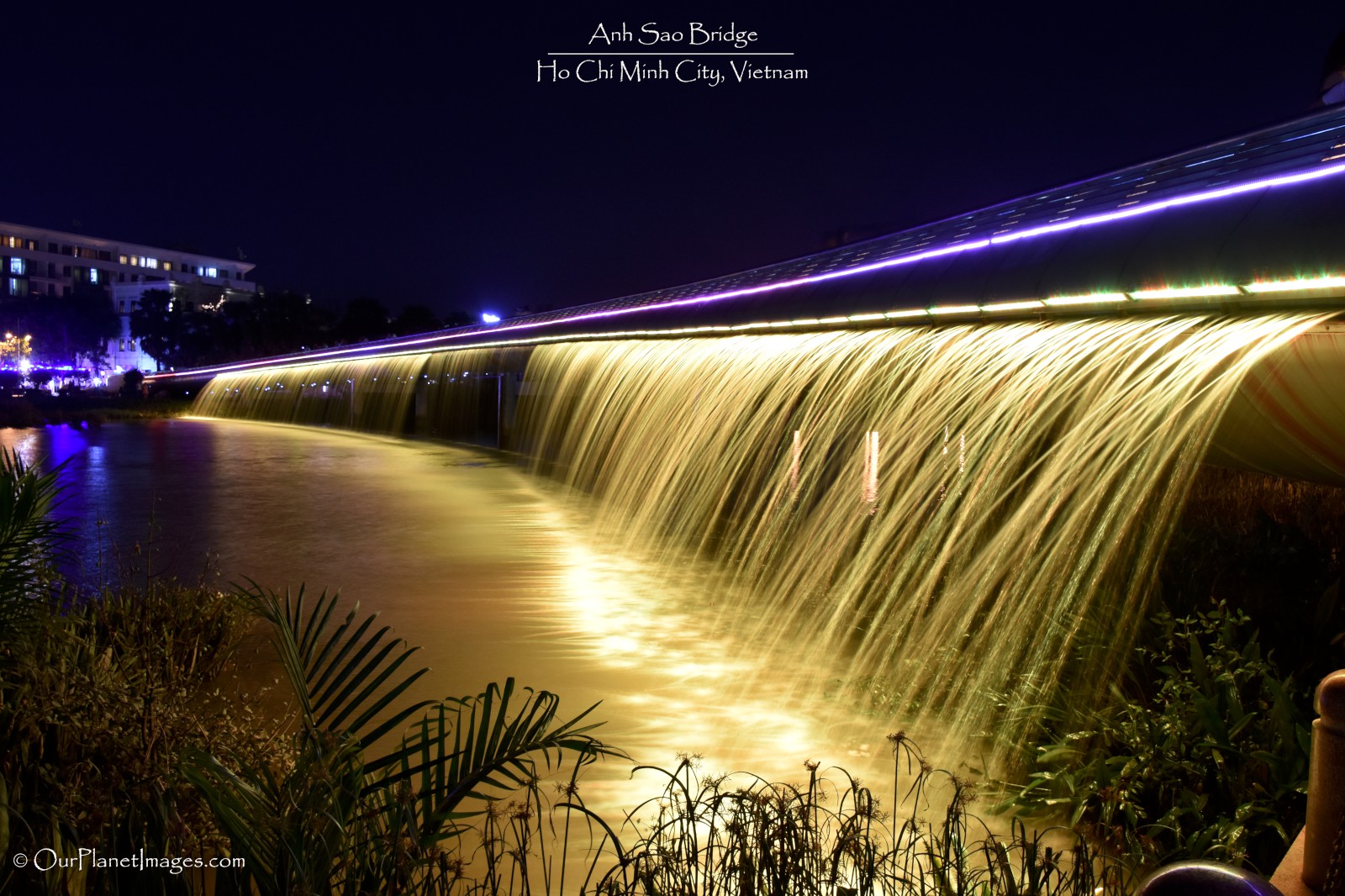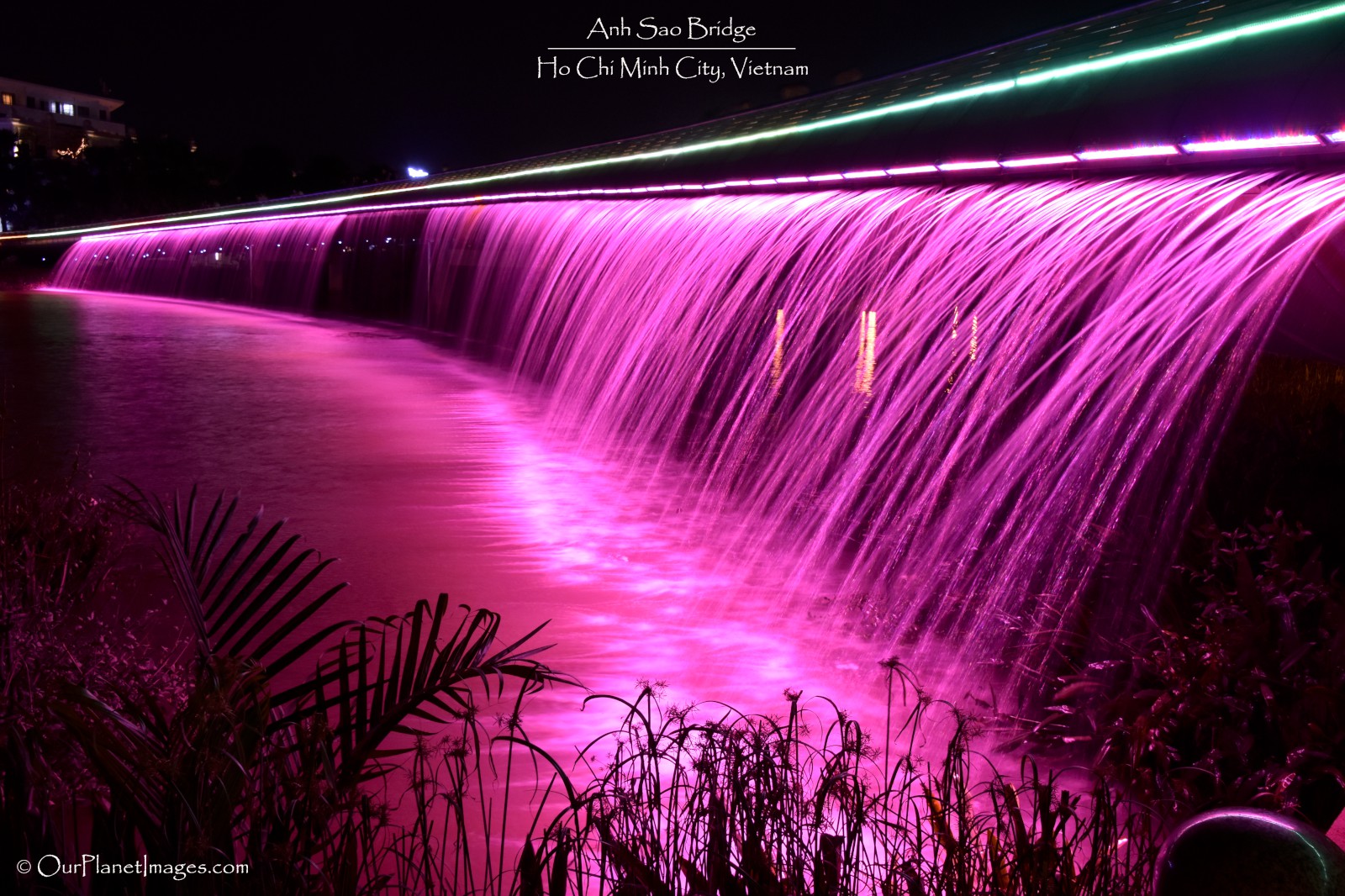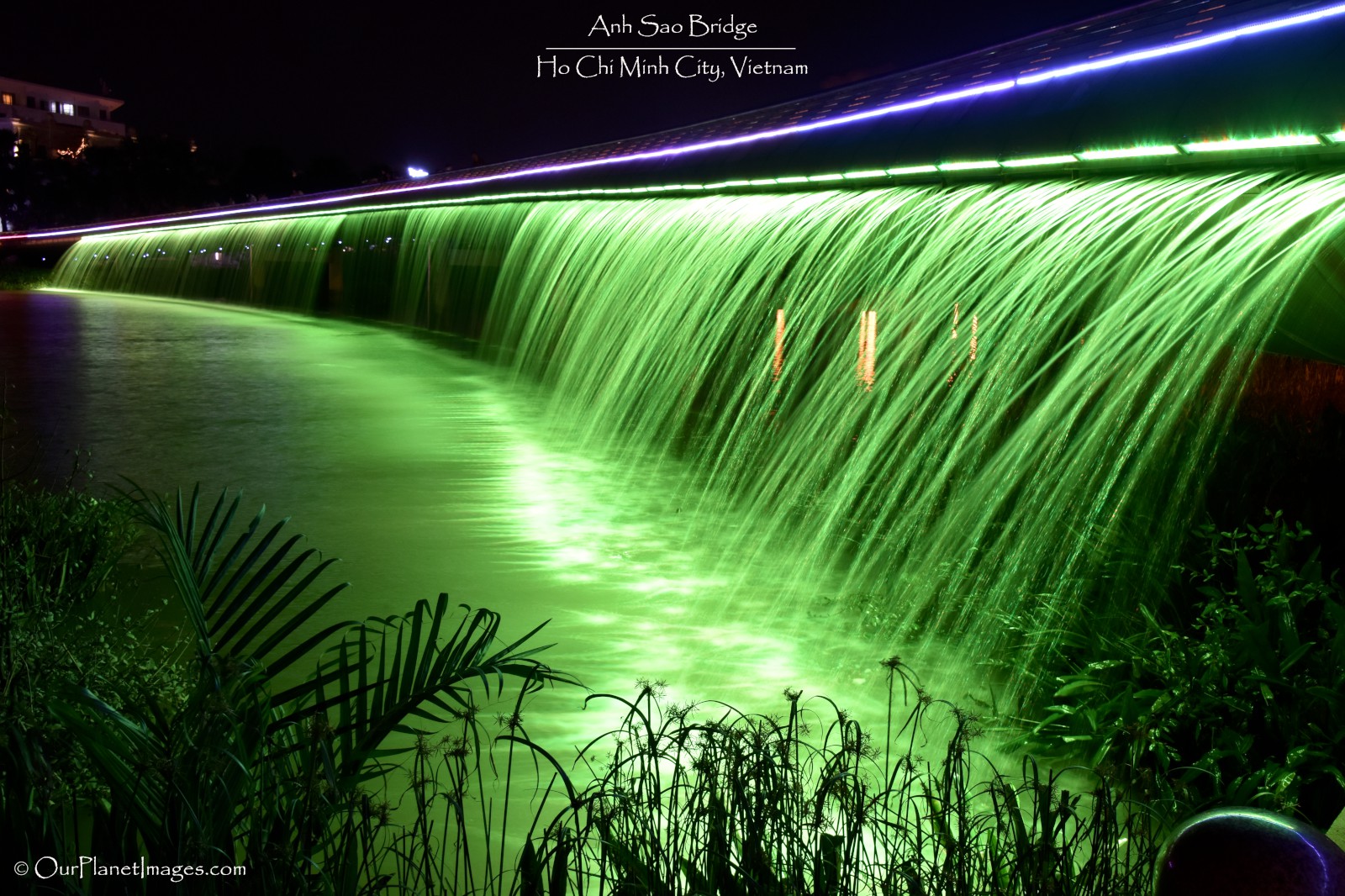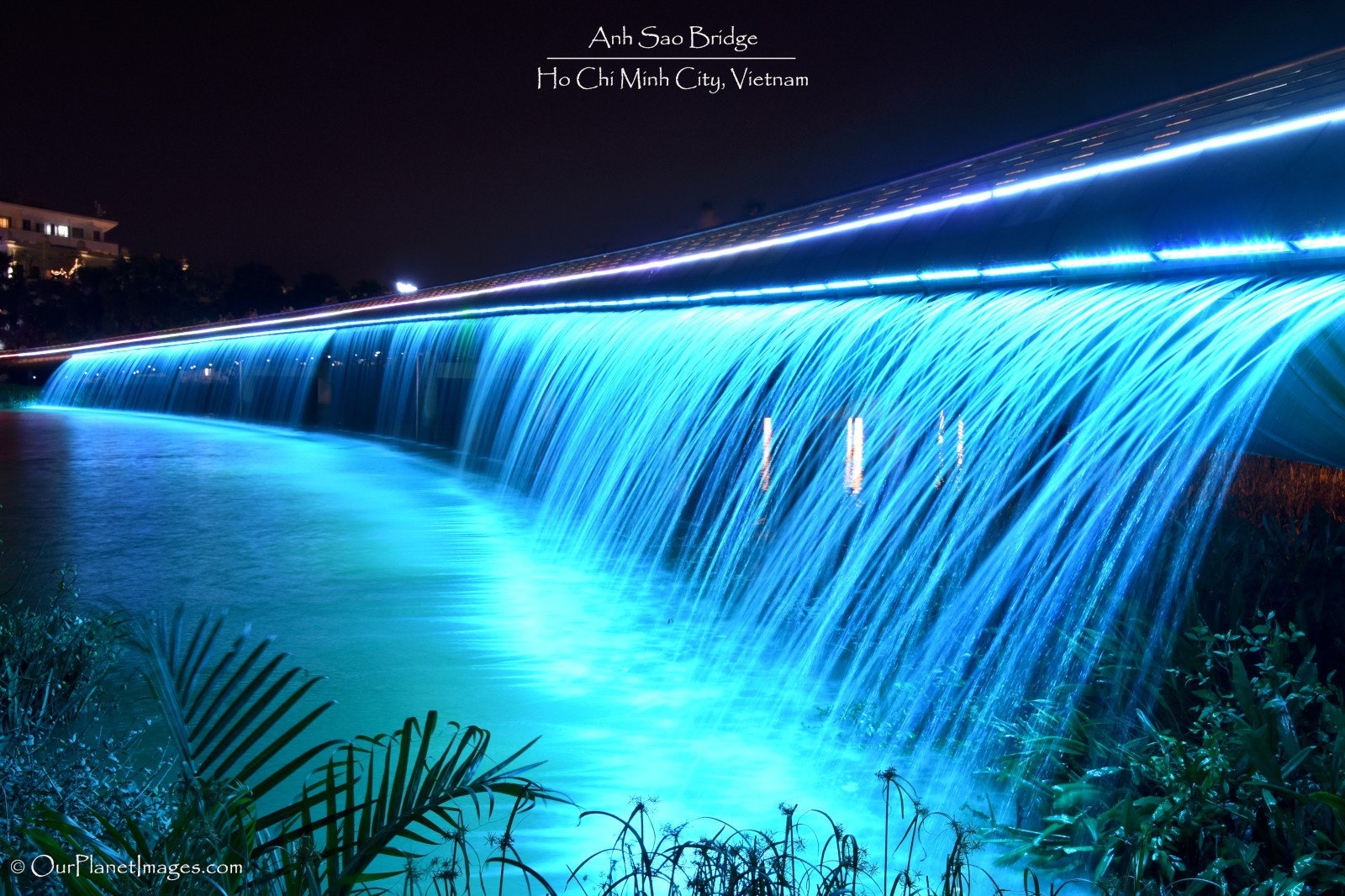 I think the Anh Sao Bridge is one of the most modern and beautiful pedestrian bridges in Vietnam.
The bridge is in a modern part of Ho Chi Minh City and the area is popular with the younger people, especially couple. The entire area is a nice place to go to enjoy an evening. Ho Ban Nguyet Park has a large green space to relax before dark, the area around Crescent Mall has many restaurants with an option to eat alfresco and of course the Anh Sao Bridge is beautiful at night with places to sit and enjoy watching the waterfall change colors.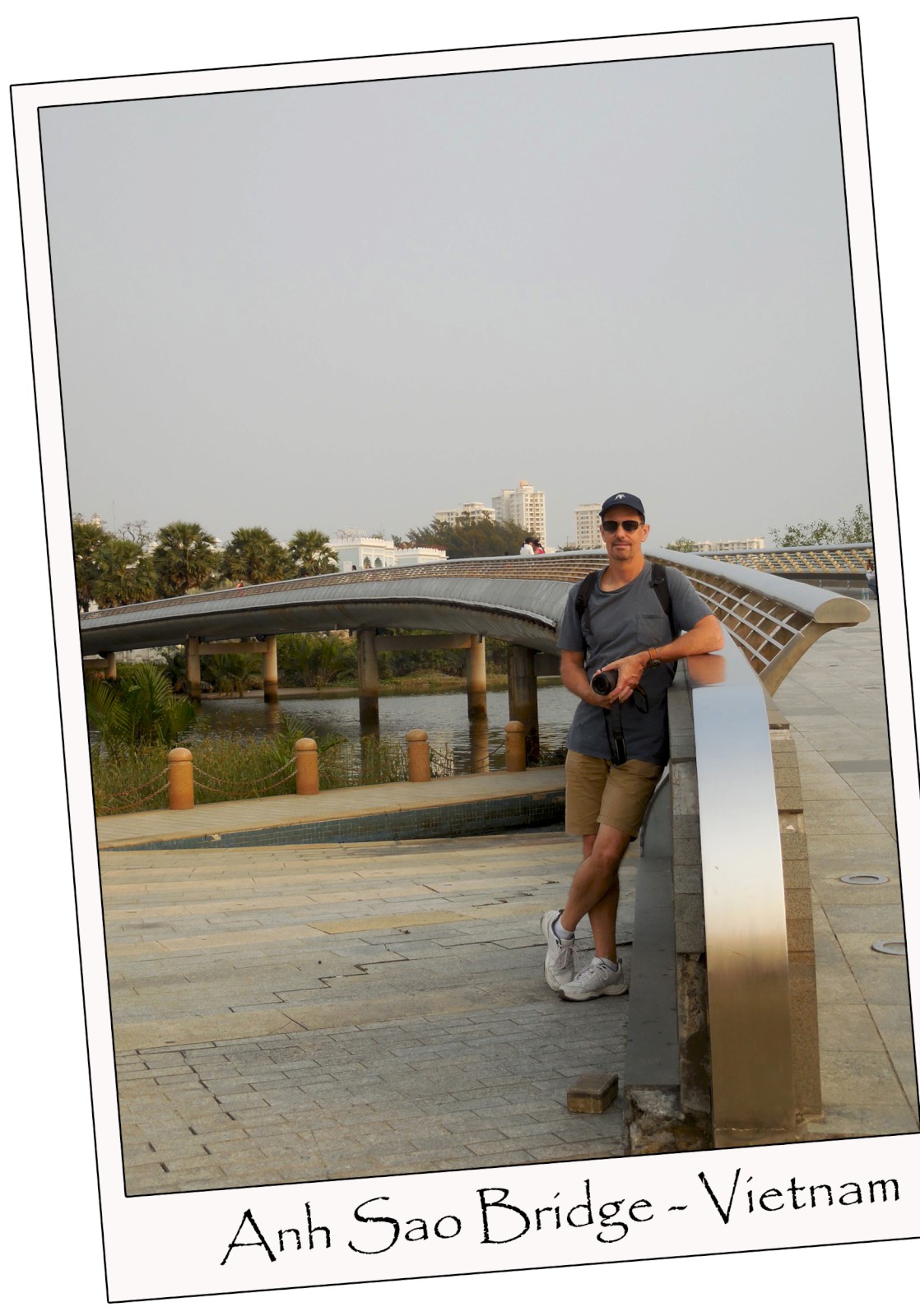 Most visitors to Ho Chi Minh City spend all of their time at the tourist places but the Ahn Sao Bridge is a nice change of pace from the busy streets and tourist environment.
Related Posts