Ngoc Hoang Temple is also known as the "Jade Emperor Pagoda", the "The Luck Sea Temple" or "Tortoise Pagoda". The temple is a Taoist Pagoda located in District 1 of Ho Chi Minh City, Viet Nam. It was built by the Chinese Community in 1909 but being in this temple it feels like it is much older. It gave me the feeling that it is centuries old.
When you enter the temple, a large pillar with Chinese writing and decorations greets you before you enter the main hall.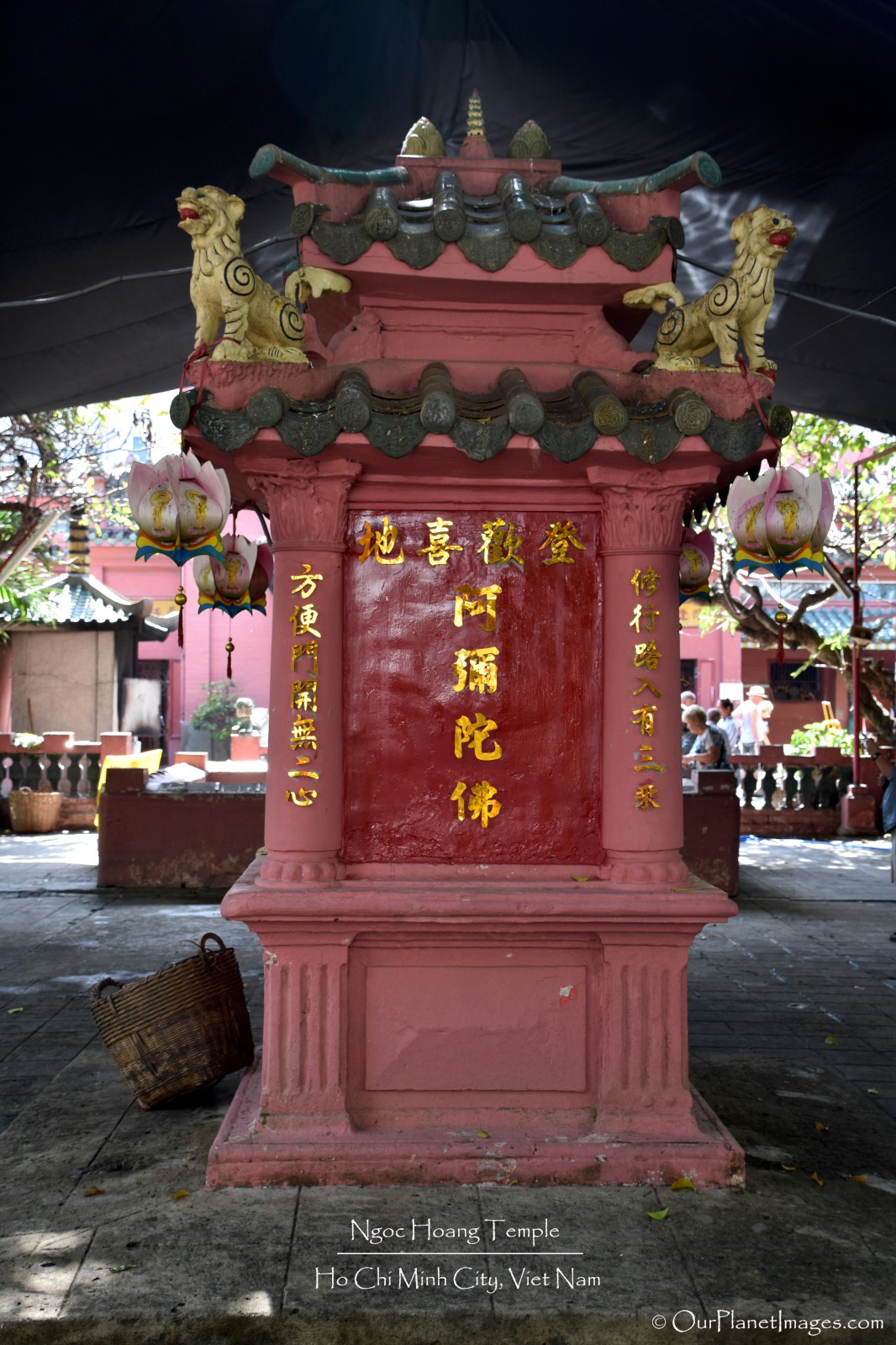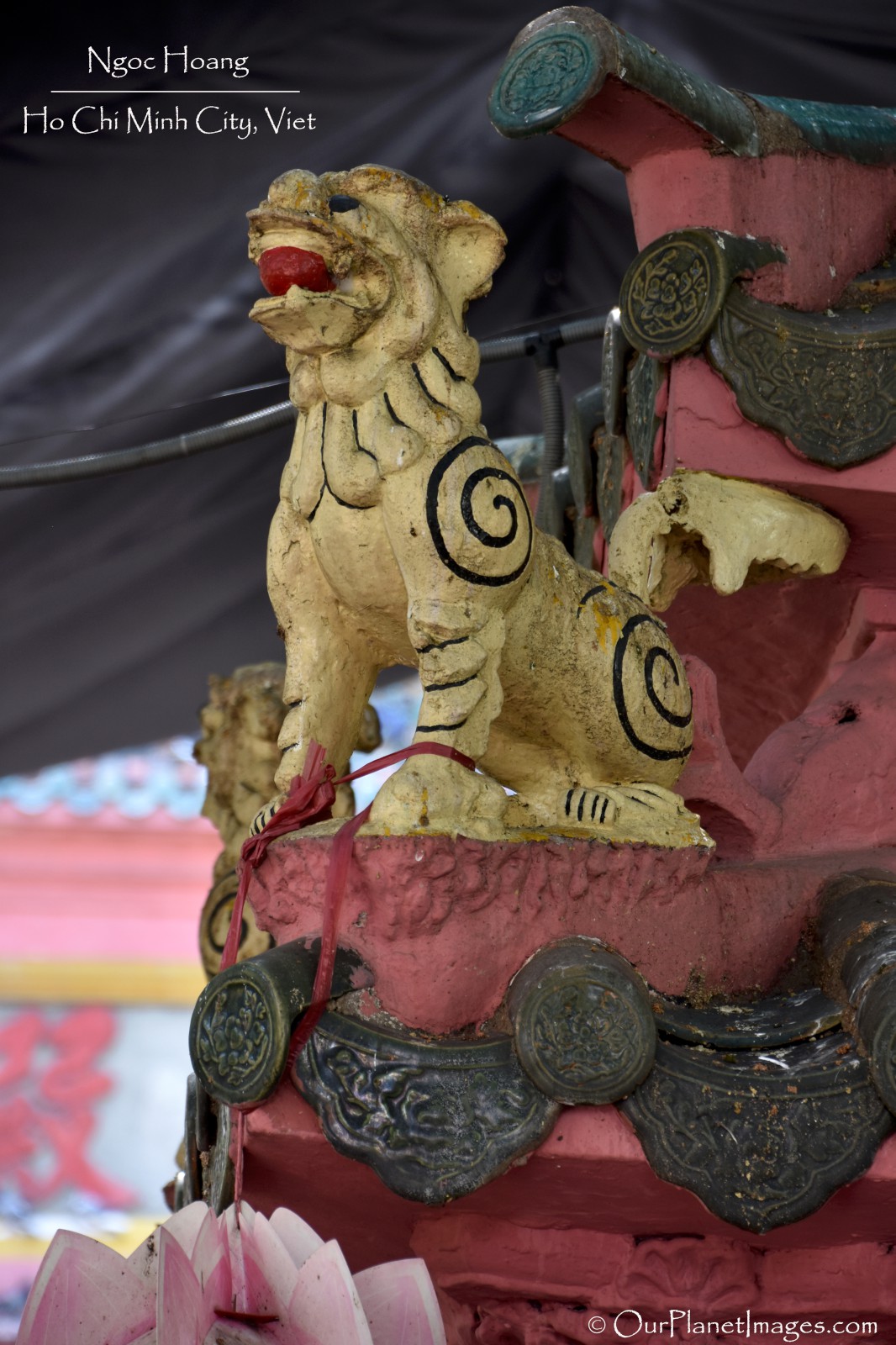 A sculpture of the Jade Emperor is in the center of the main hall. There are sculptures on both sides of the Jade Emperor sculpture and inscription boards with names of the Chinese community. The photos below are pictures of the main hall.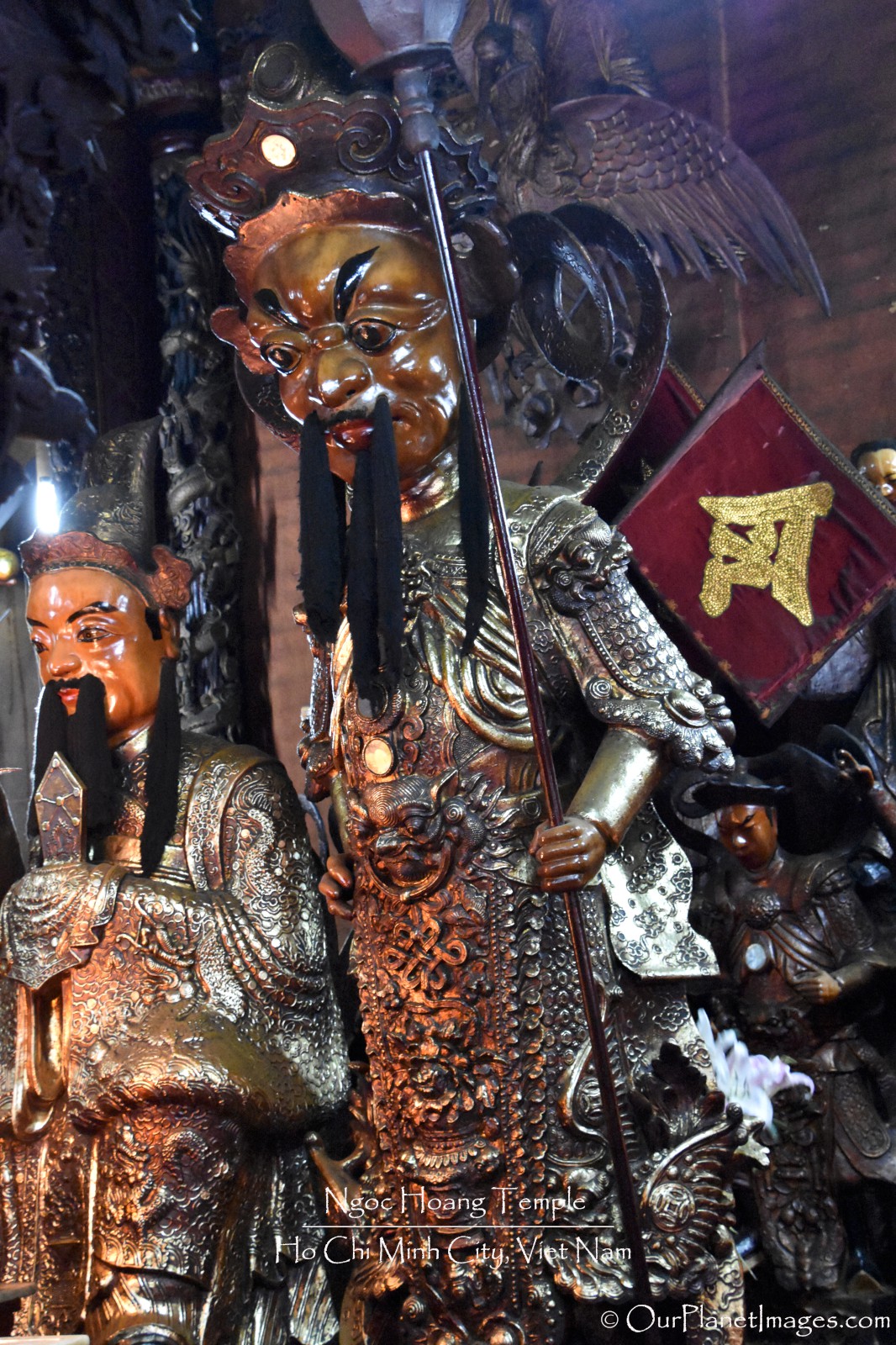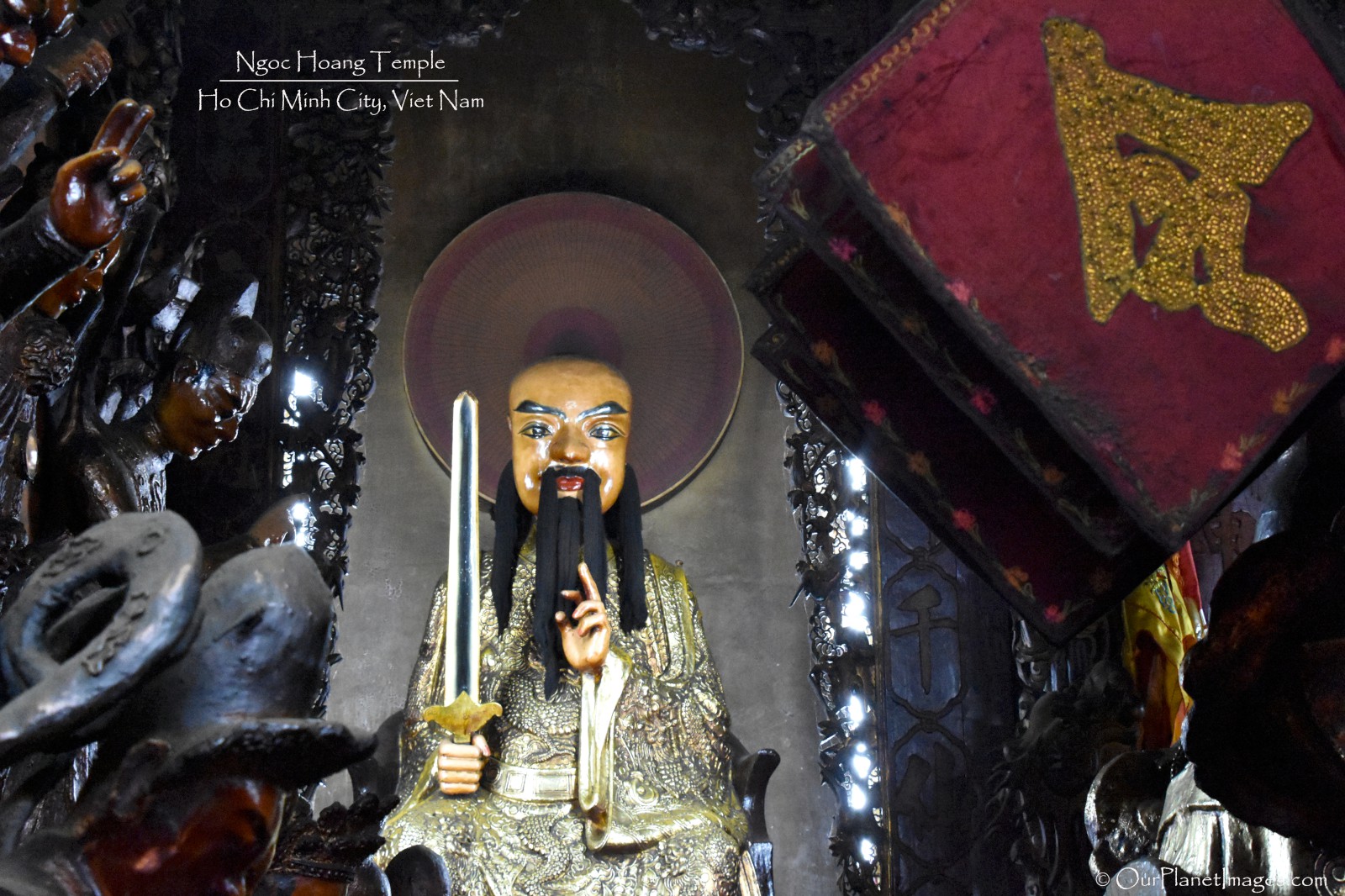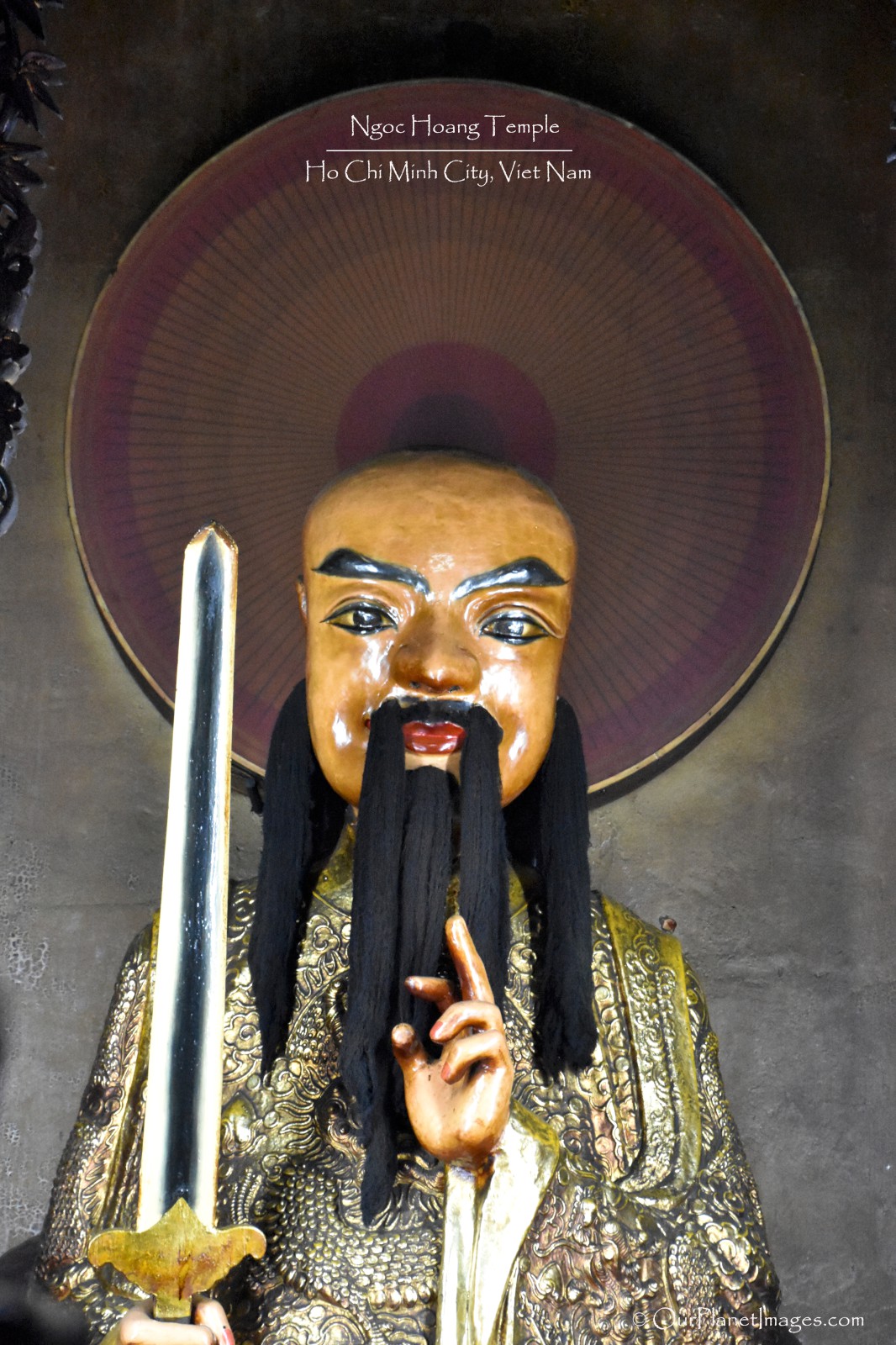 There are other rooms on both sides of the main hall that contain smaller shrines and are highlighted with Chinese writing. The photos below are pictures of the side rooms.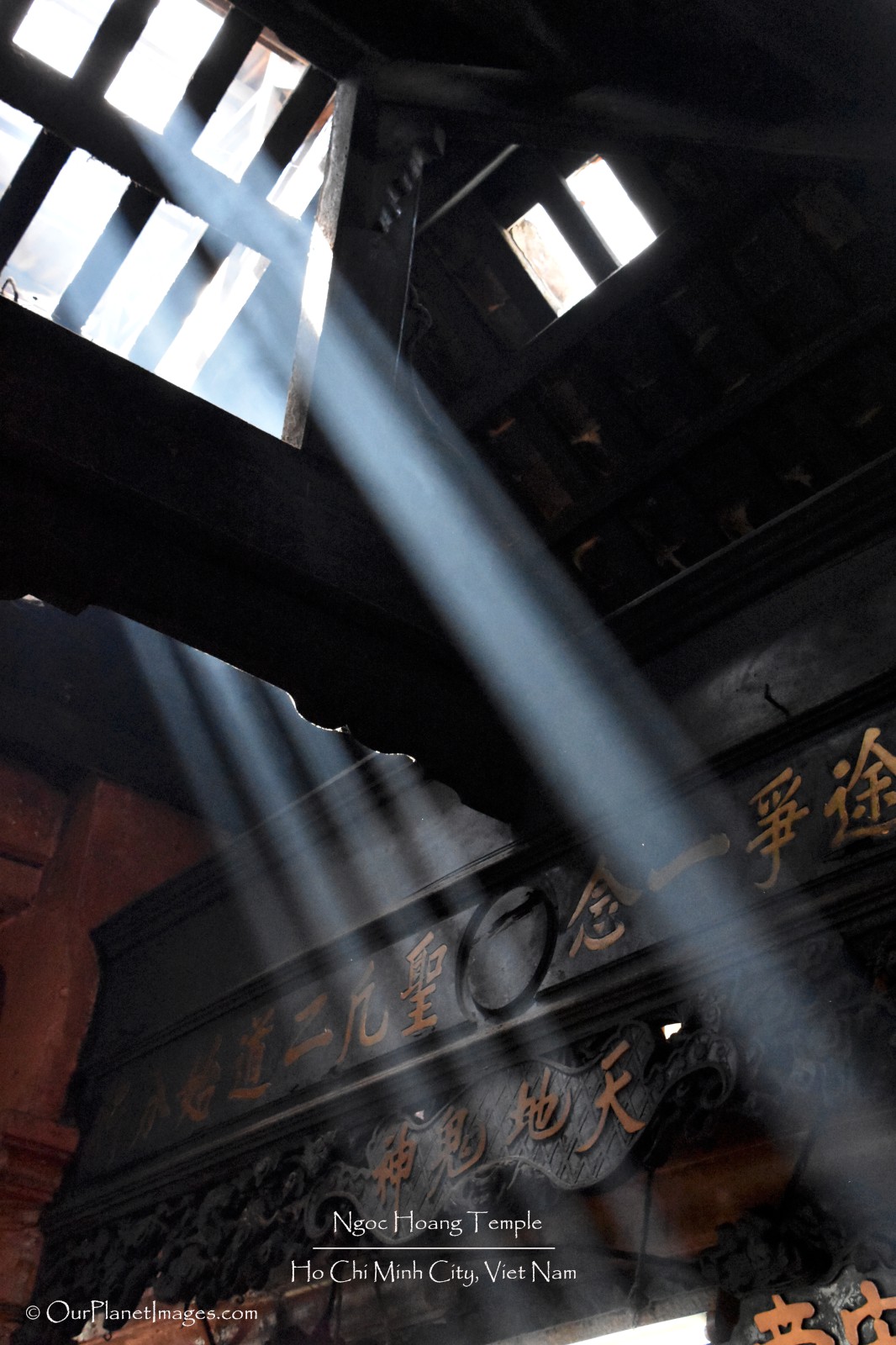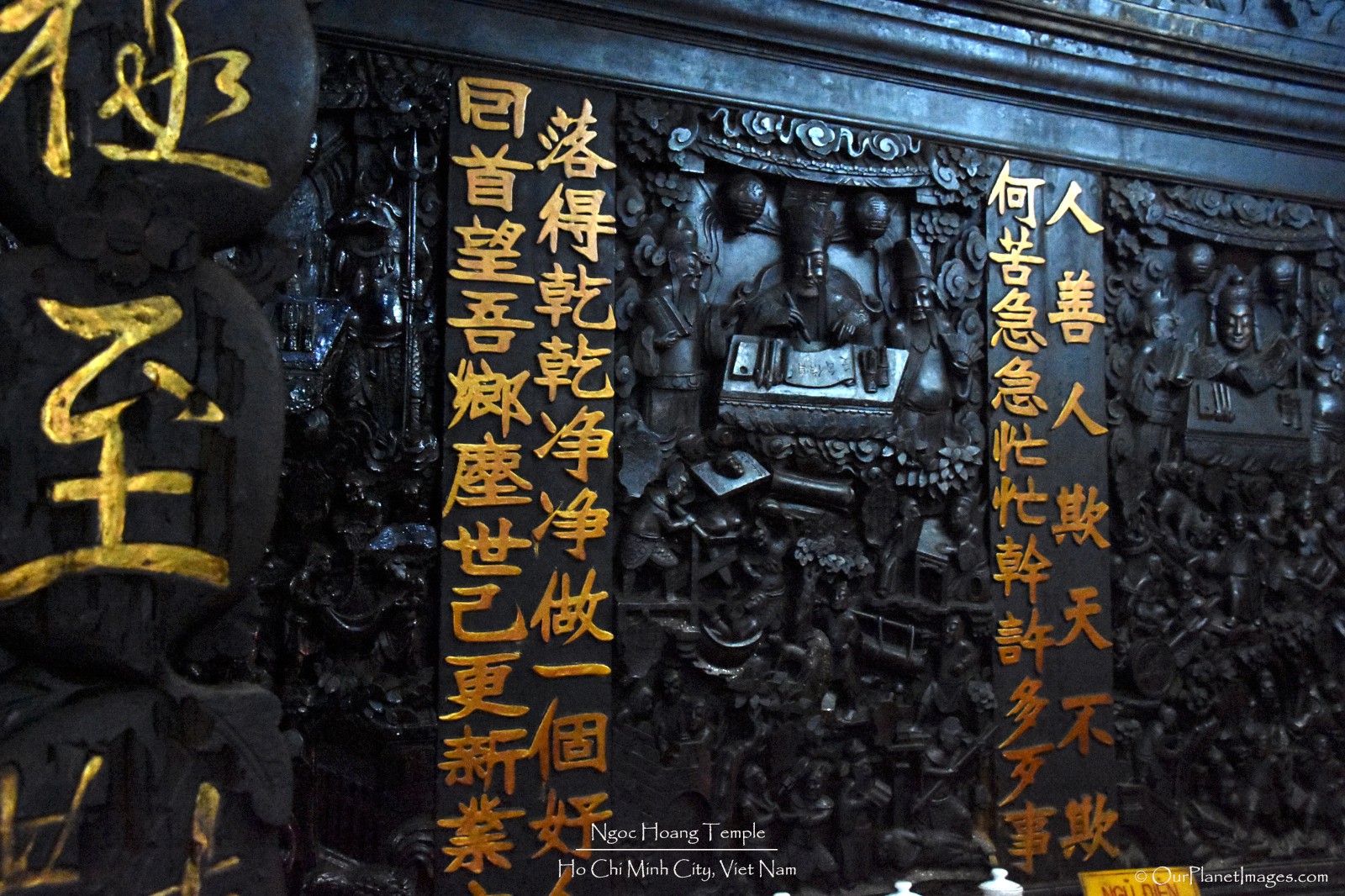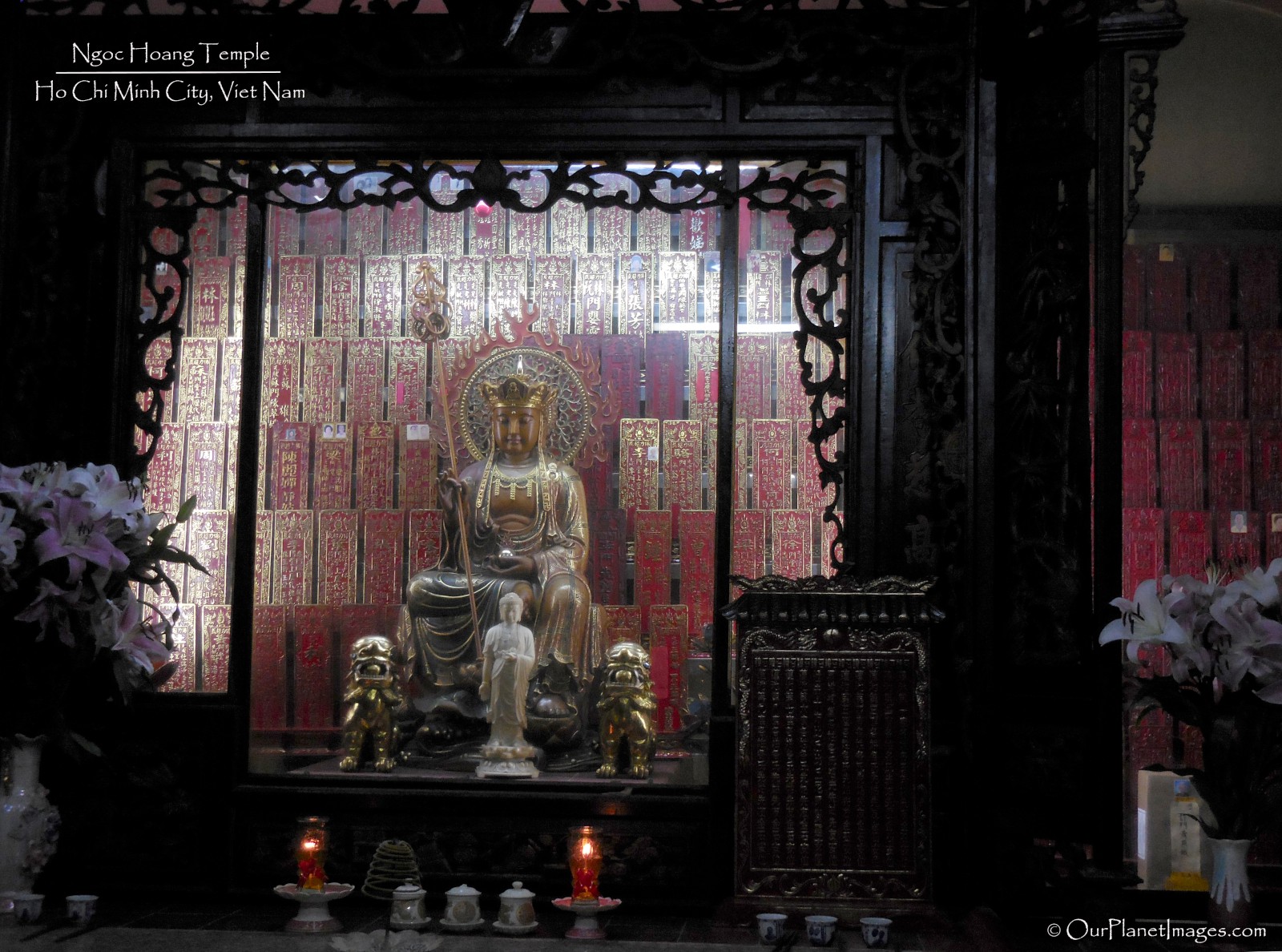 I really don't know much details about this temple and anything that I say would not provide enough information to help you understand the photos in this post. What I will say is that while I was walking through the temple it was interesting to see all of the sculptures and other details within the temple.
Seeing the beams of light penetrating the dimly lit side room with Chinese writing on the walls gave me a feeling of going back in time. When I entered this room it made me stop for a minute and try to absorb the substance of the room.
The entire temple is loaded with character. The main hall and the dimly lit side room were my favorite parts of the temple because those rooms were different than any other temple that I had seen. I would strongly recommend seeing this temple if you are in Ho Chi Minh City, I don't think that you will be disappointed.