The Byodo-in Temple was originally built in 998 AD as a retreat villa for the Fujiwara family. The temple is located in the city of Uji a short distance from Kyoto. The Byodo-in Temple is part of the Jodo sect of Buddhism and is dedicated to the worship of Amida, the cosmic Buddha of "Infinite Light". The temple has two primary features which are the Phoenix Hall and the Temple Gardens.
The Phoenix Hall
The main building was built in 1053 on a small island in the middle of a pond. This building is known as the Phoenix Hall because its architecture has a center building with two wings and there are two bronze phoenix sculptures perched on the rooftop of the center building.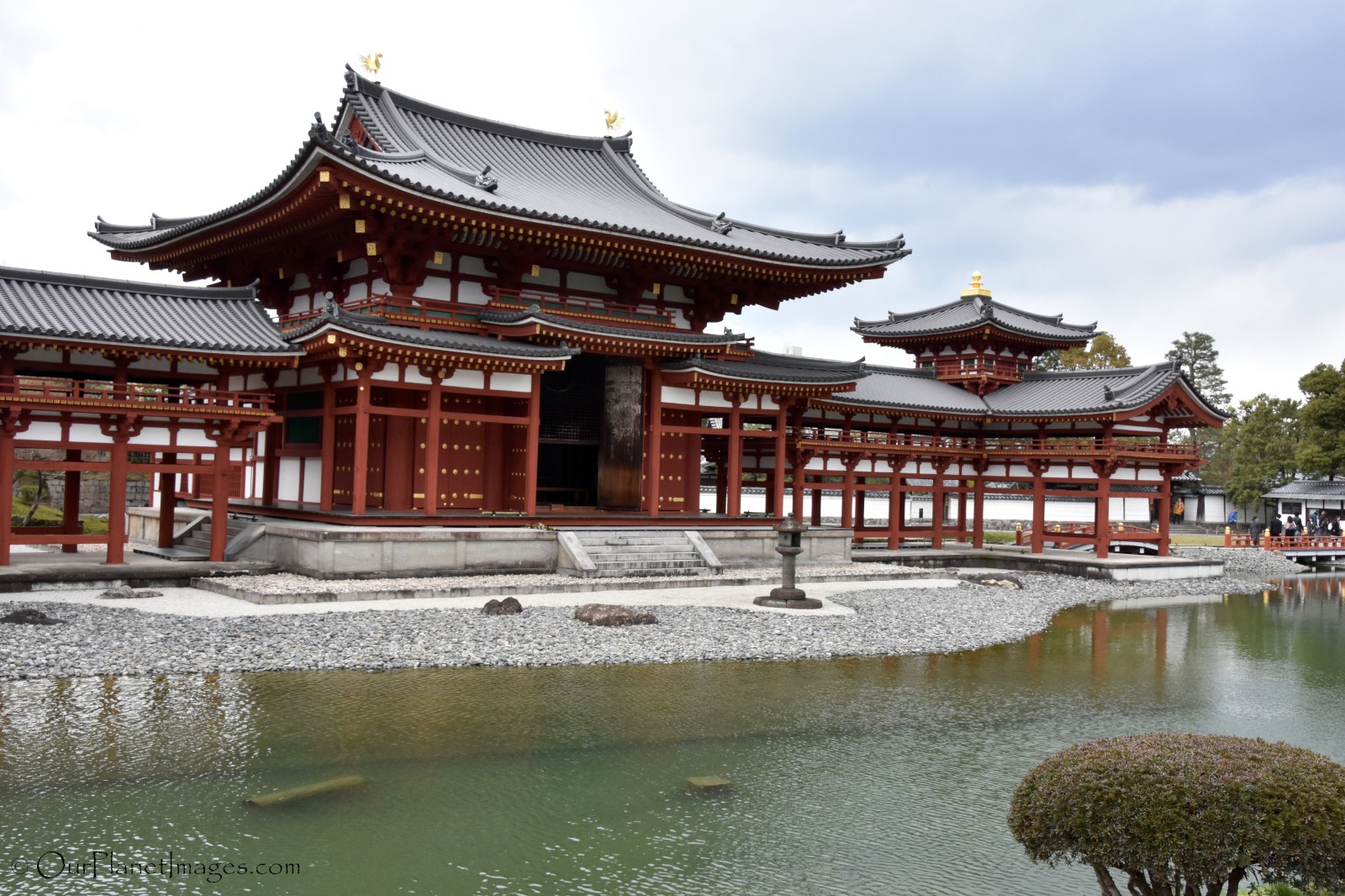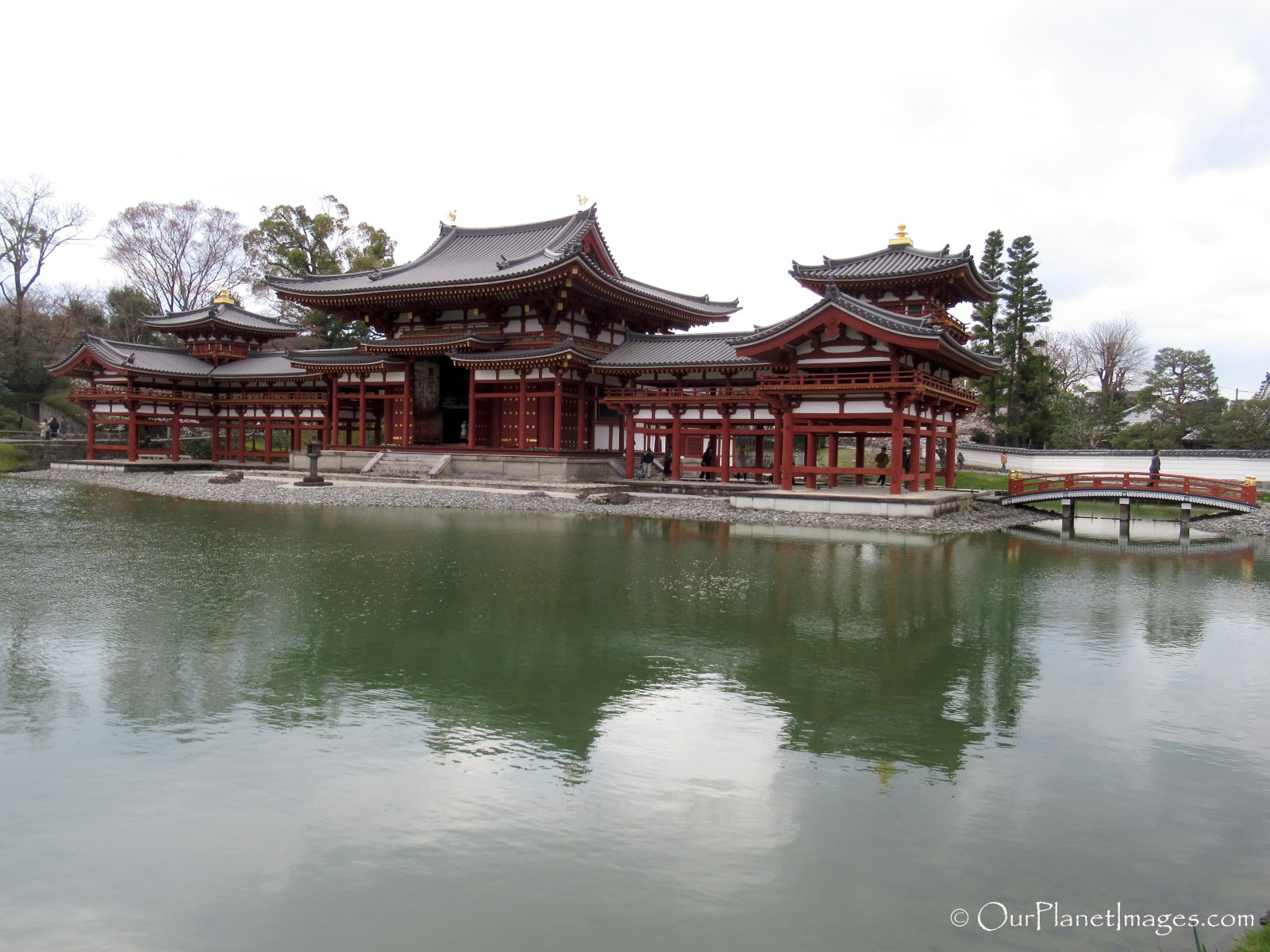 The center building houses the Amida Buddha, a 3 meter tall statue made of wood and covered in gold leaf.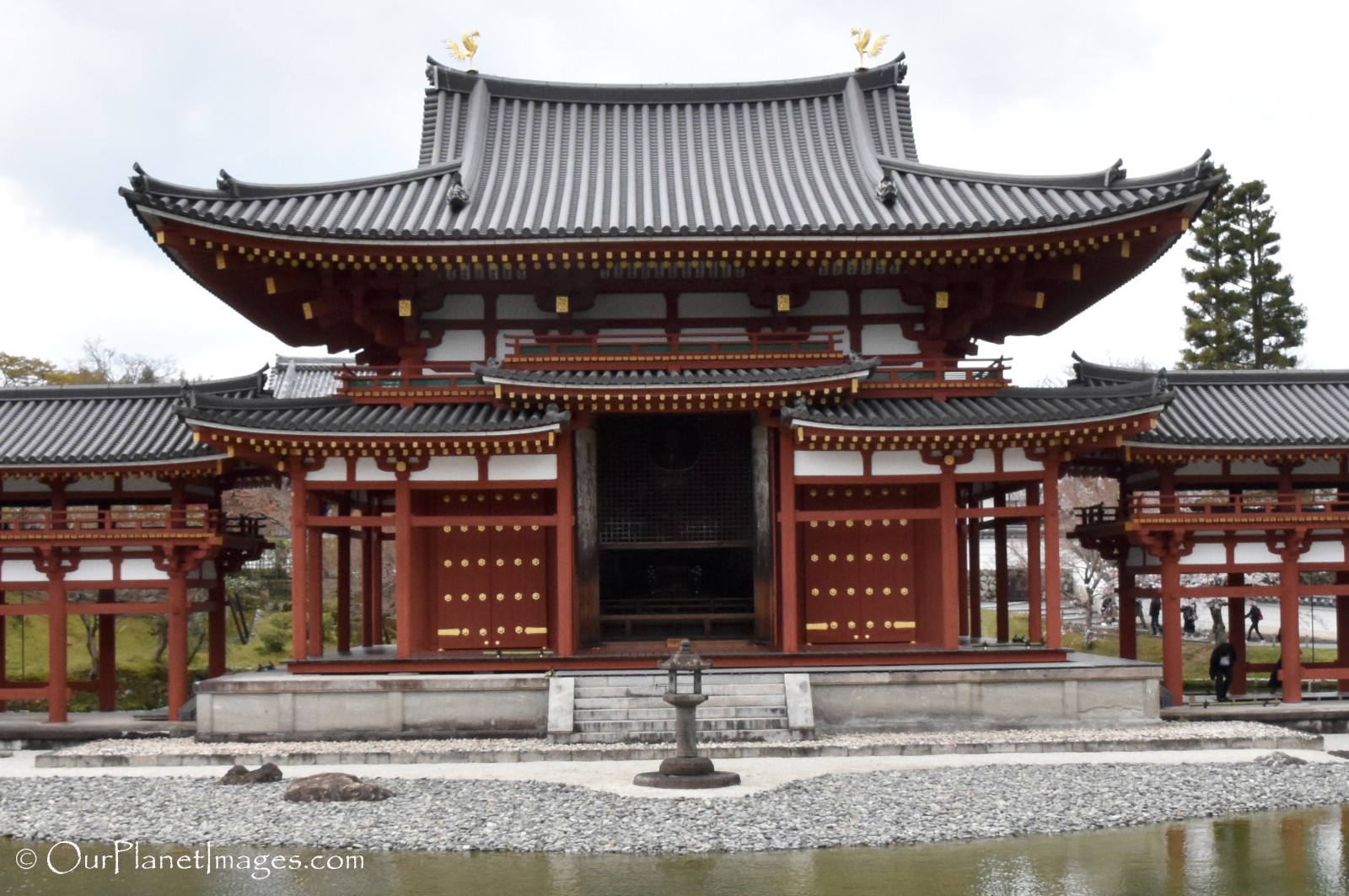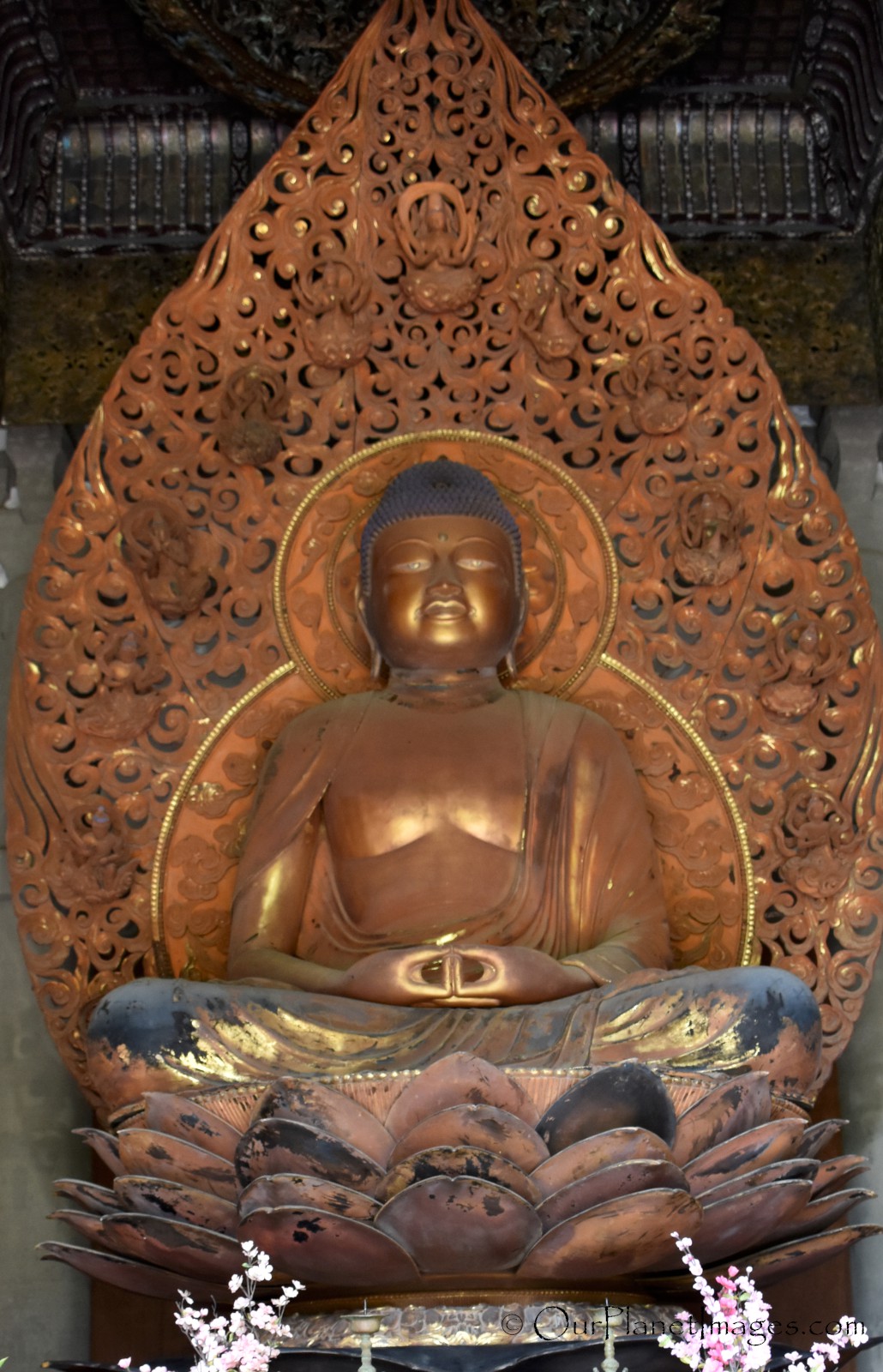 The two wings of the Phoenix Hall are symmetrical with each side having a covered corridor leading to the center building, an elevated terrace and lookout tower.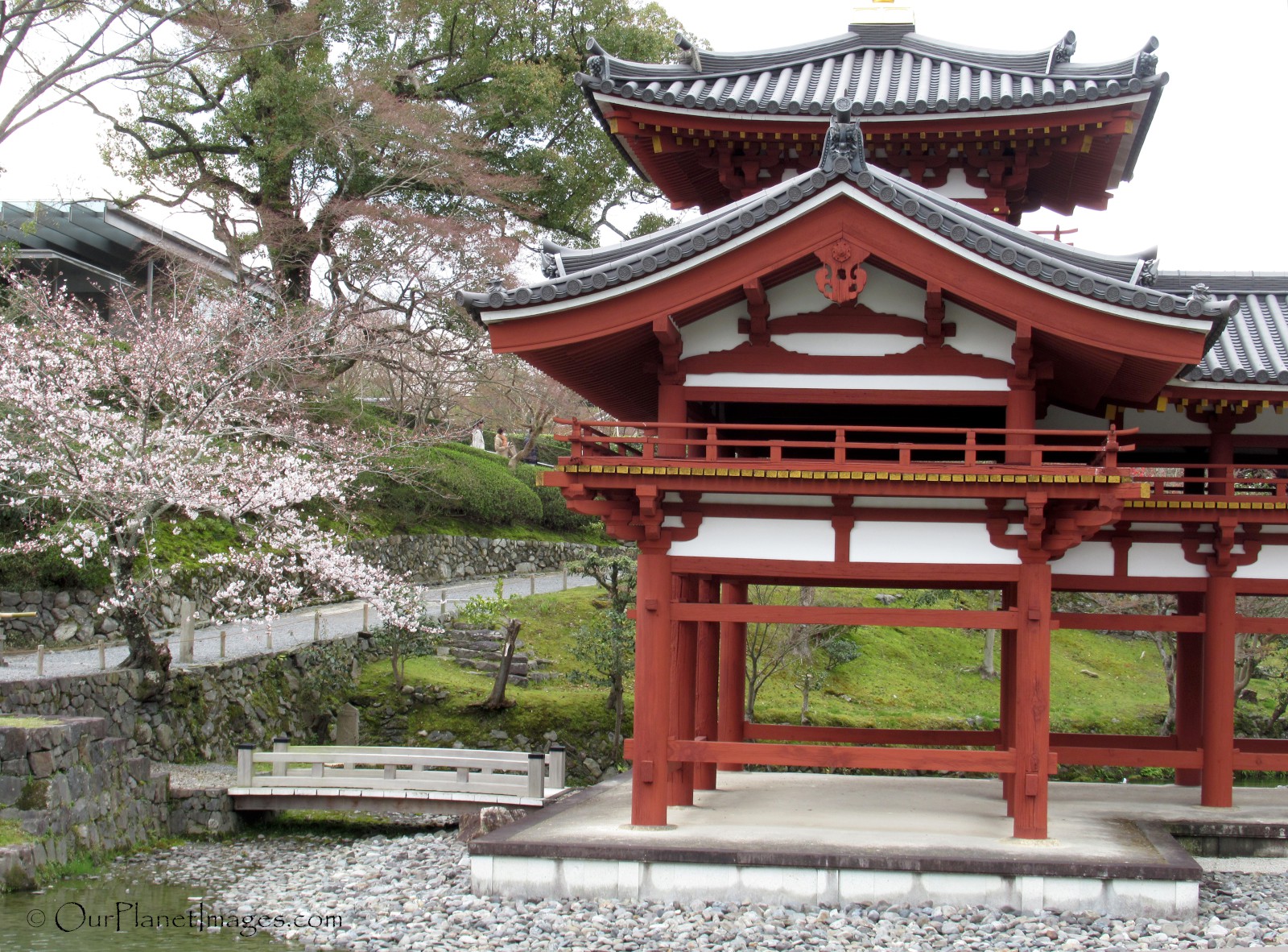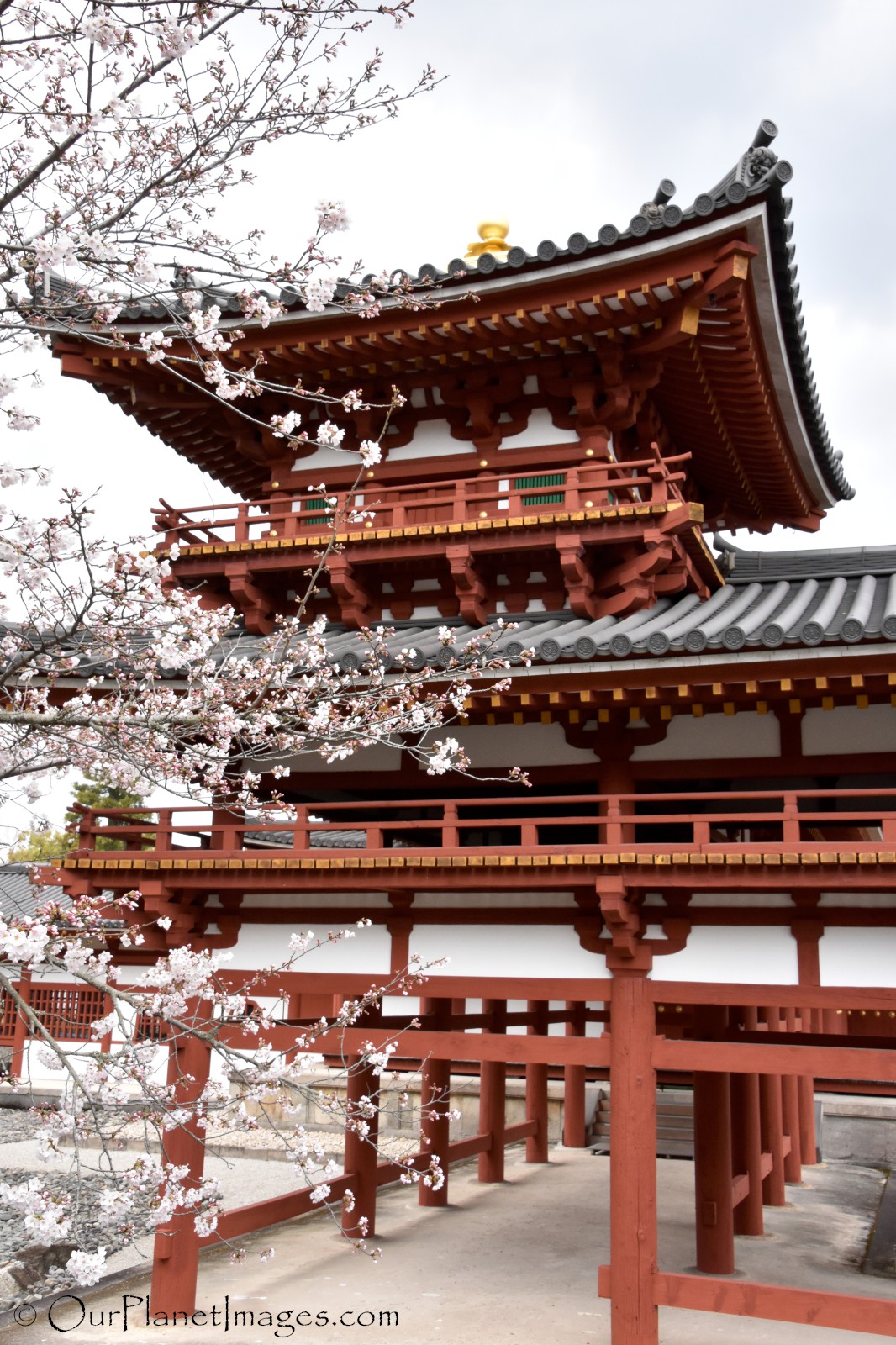 The main entrance to the Phoenix Hall is across a small arched bridge that connects the temple grounds to the island in the pond.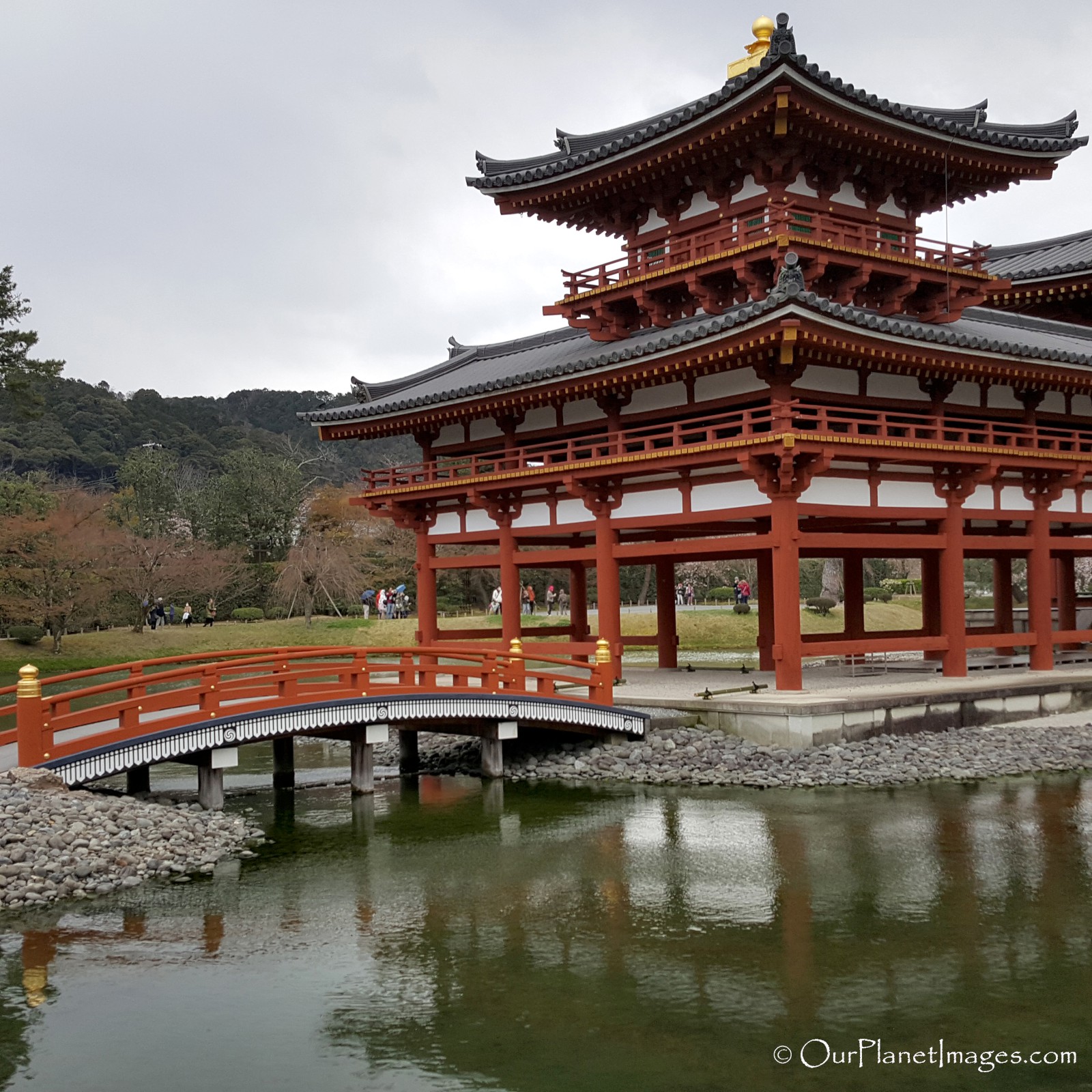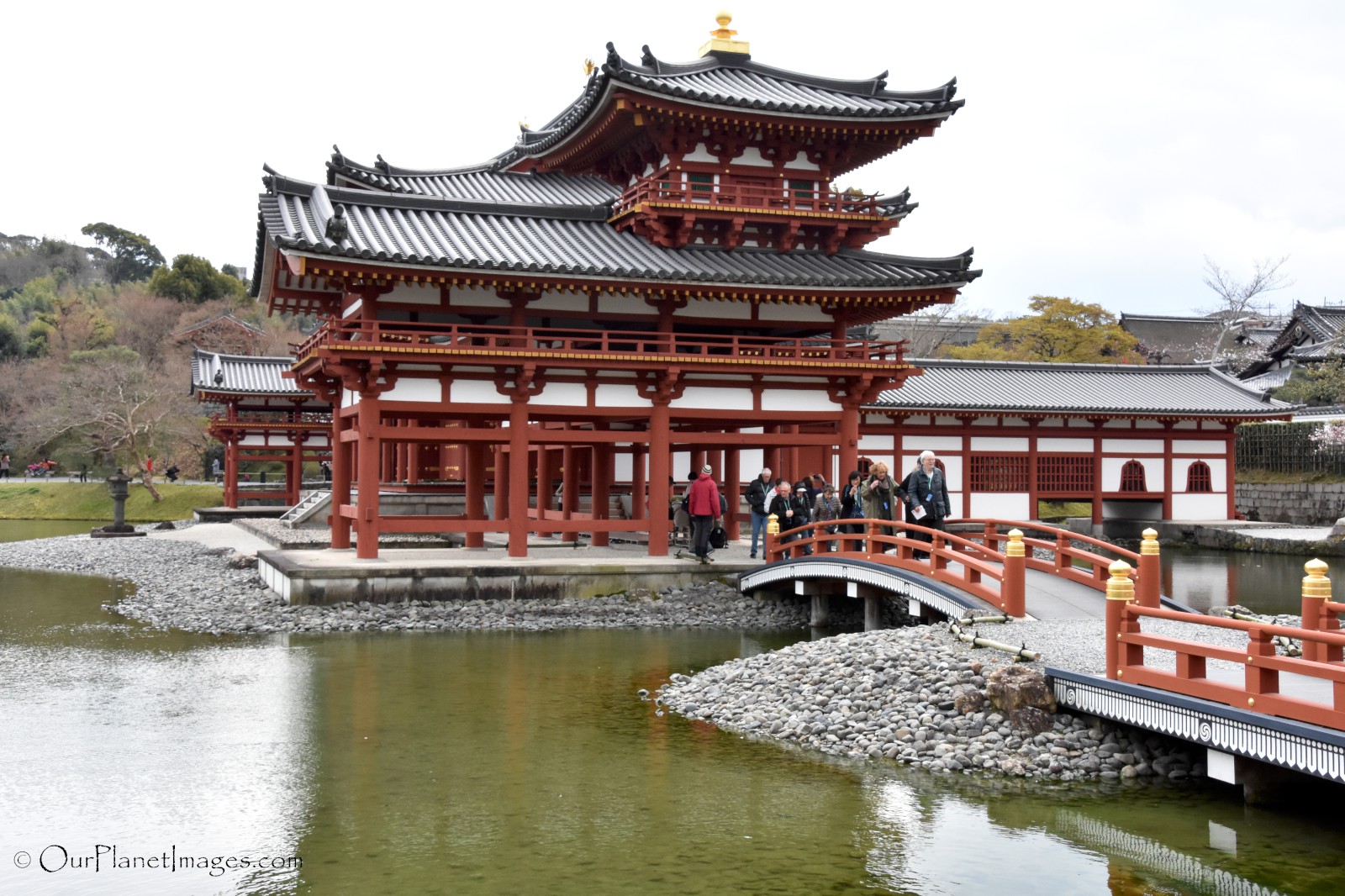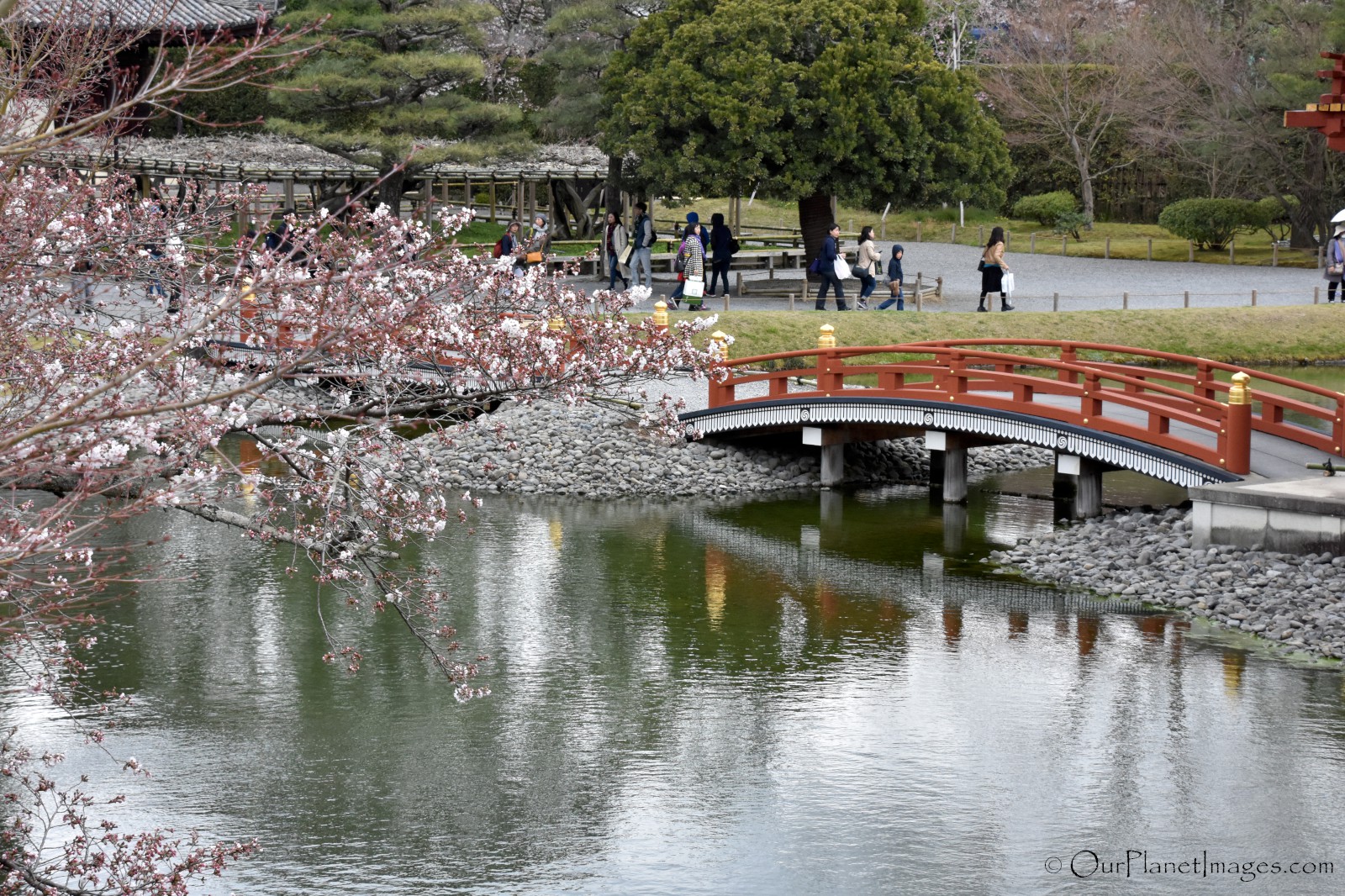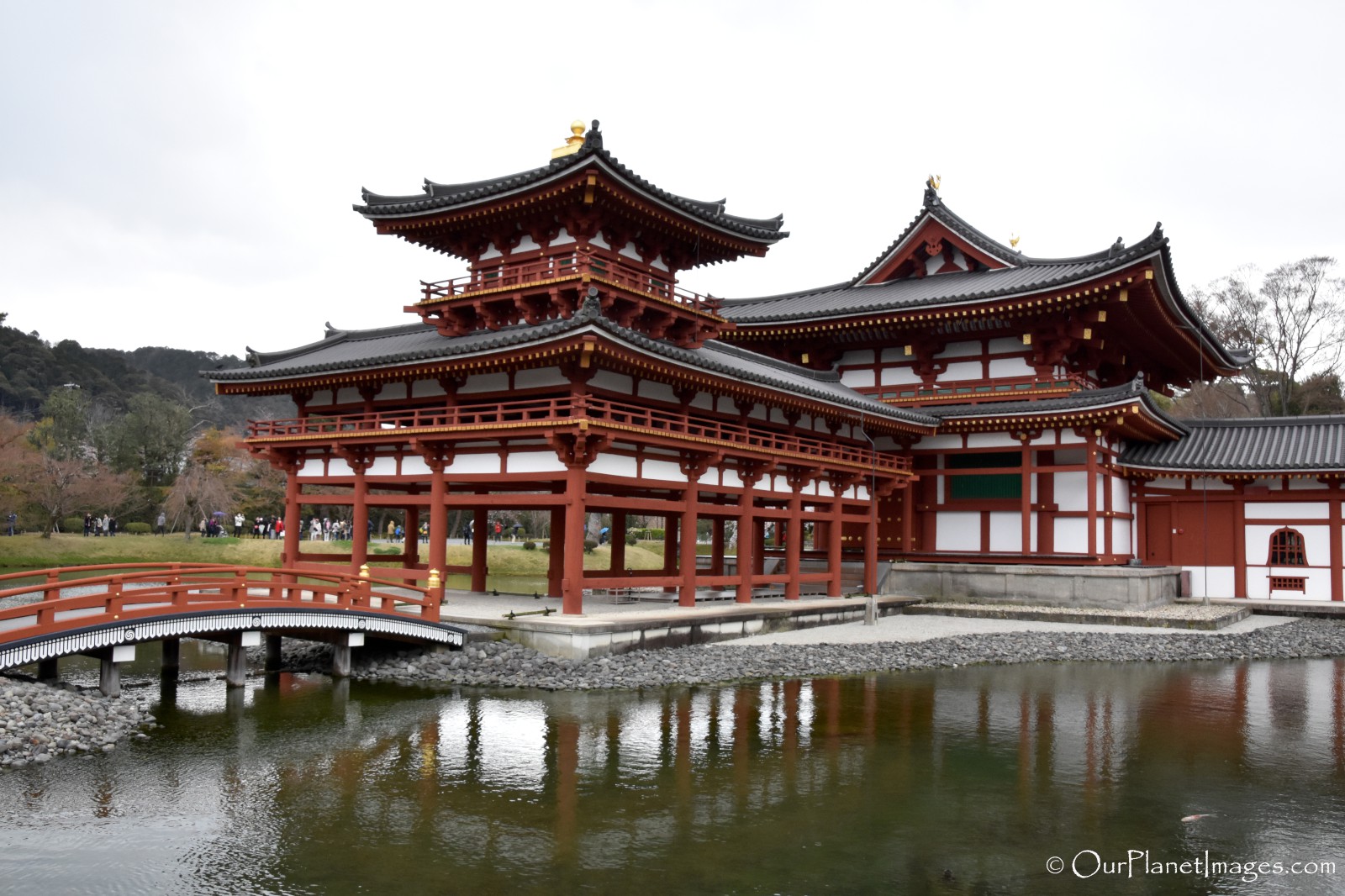 A covered passageway from the temple complex to the Phoenix Hall is located on the back side of the Phoenix Hall. This passageway goes directly into the center building and appears to be a private entrance for exclusive access only.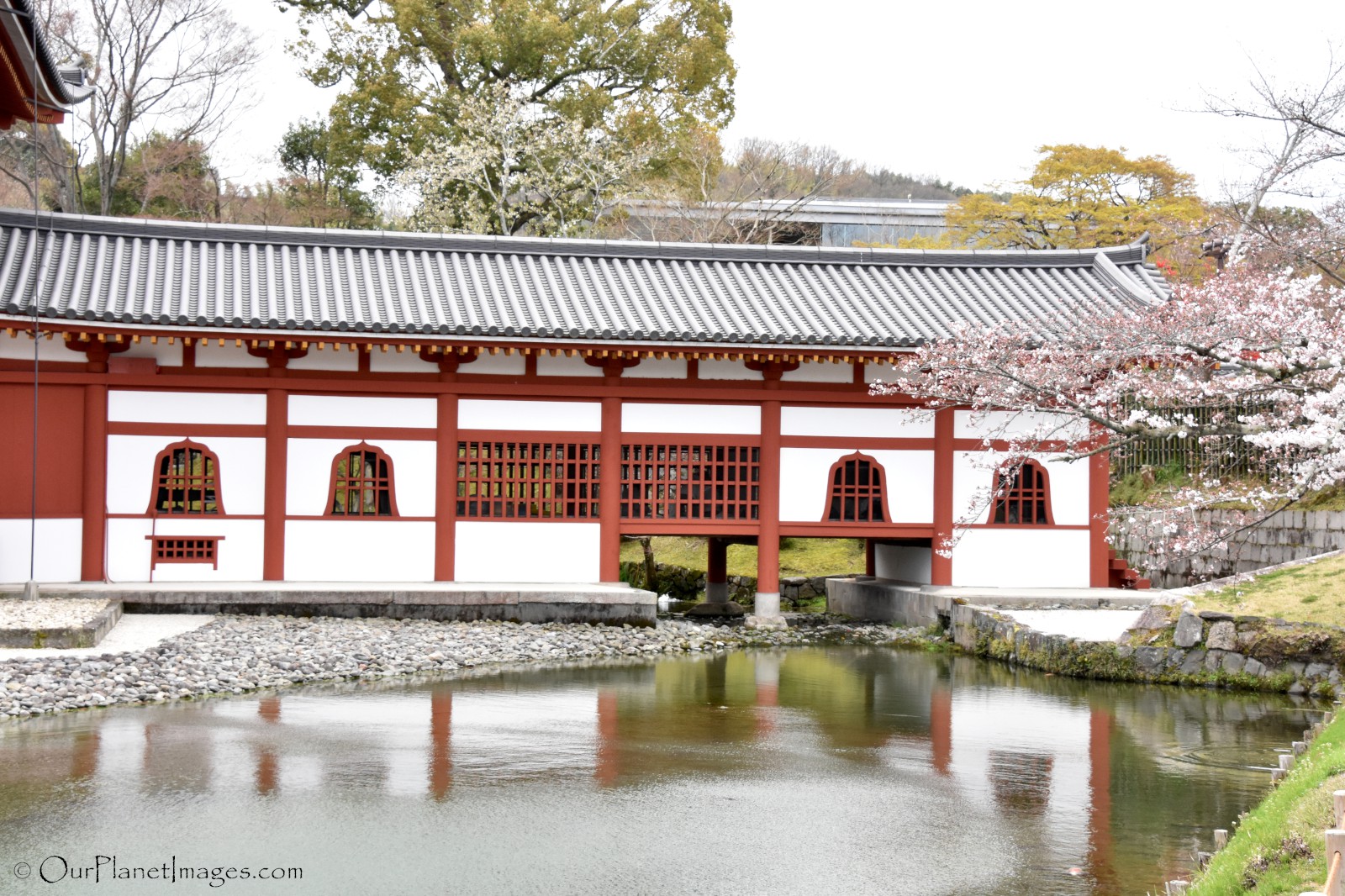 I am always intrigued by the small details that make Asian temples so impressive. The photo below is of the corner rooftop on the center building and shows how much attention to the small details has been taken on the architecture of this building.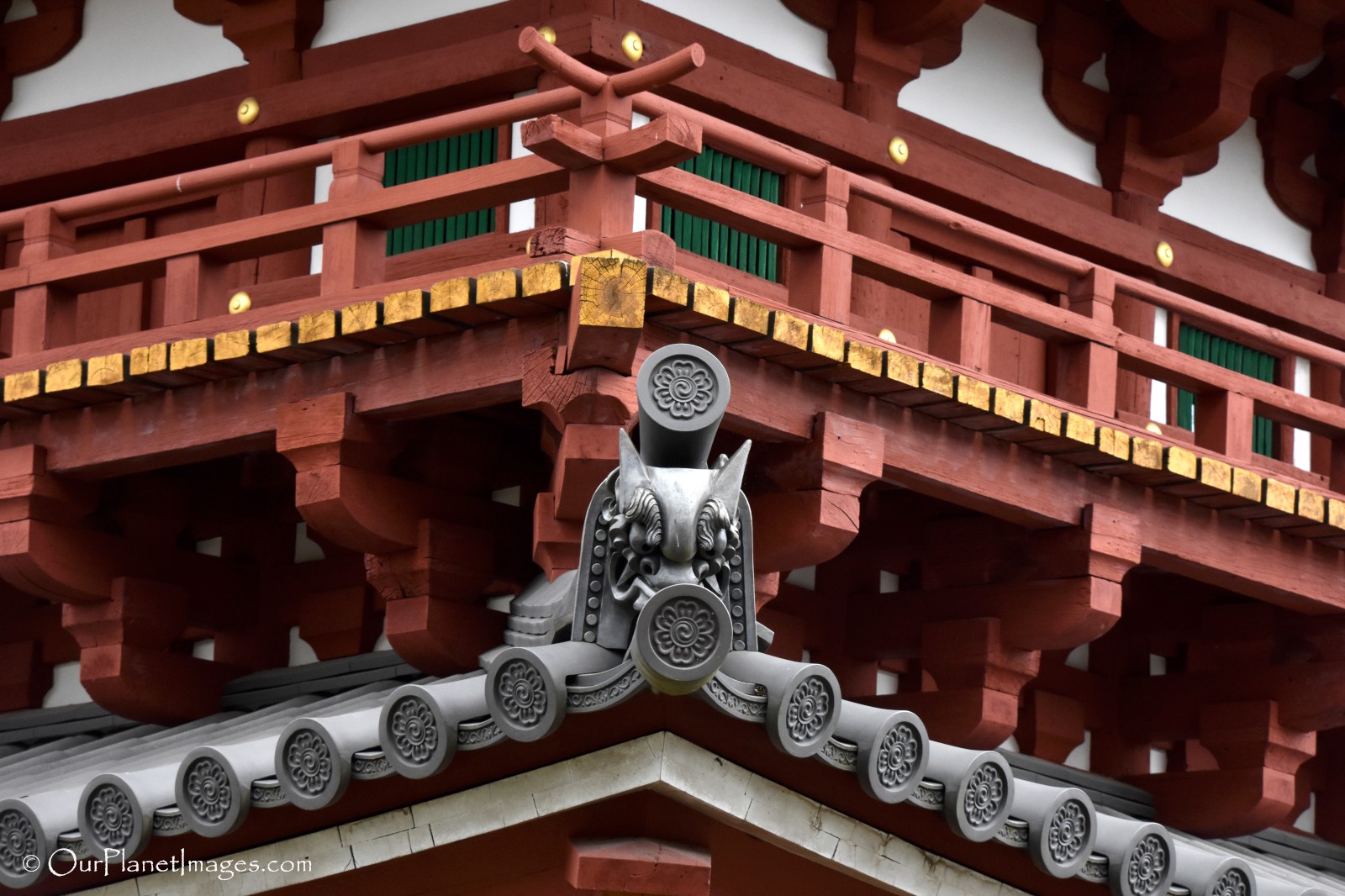 There are a few other buildings in the temple compound and of course some traditional Japanese elements that are common to Japanese temples. These are shown in the photos below.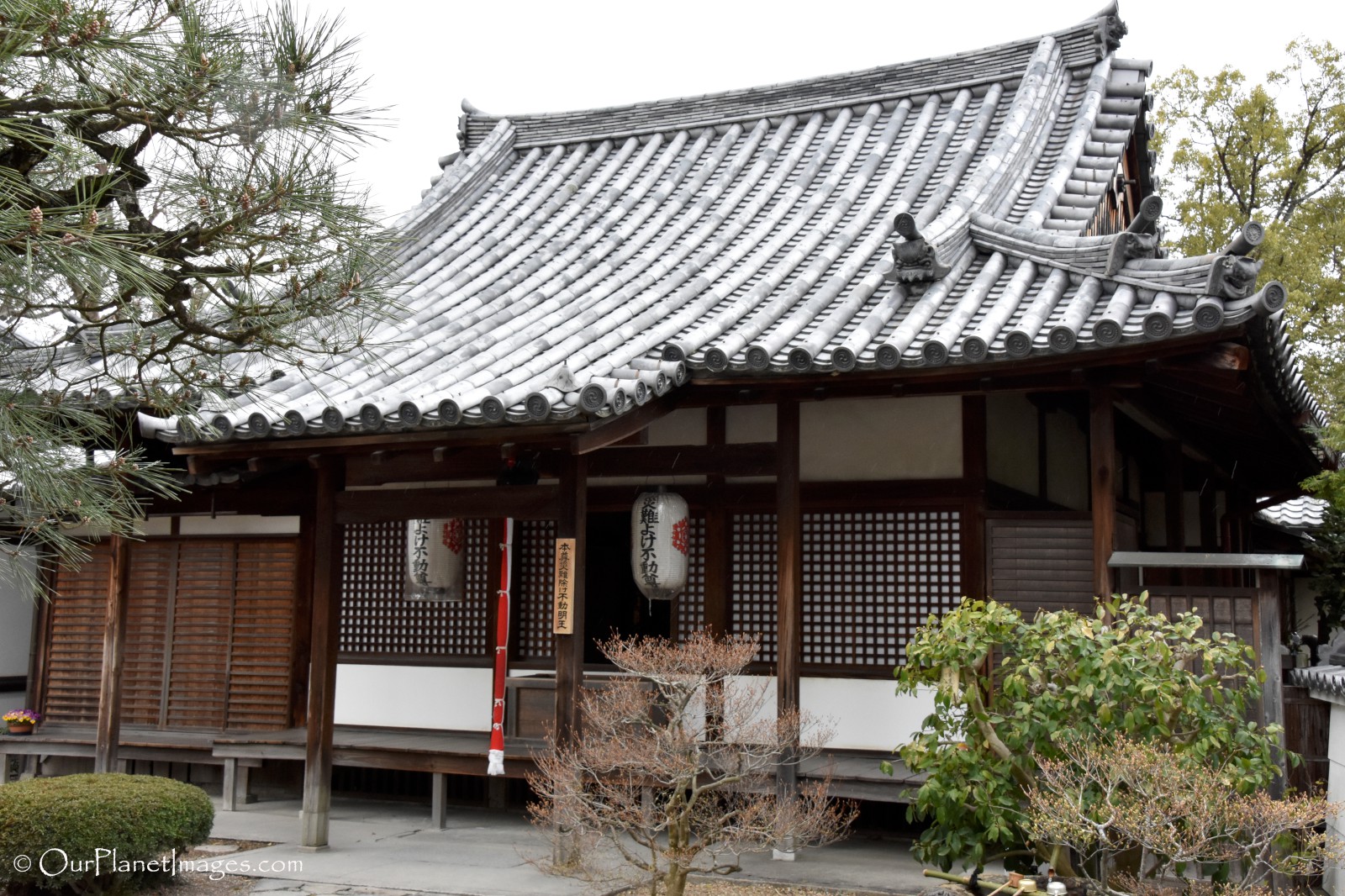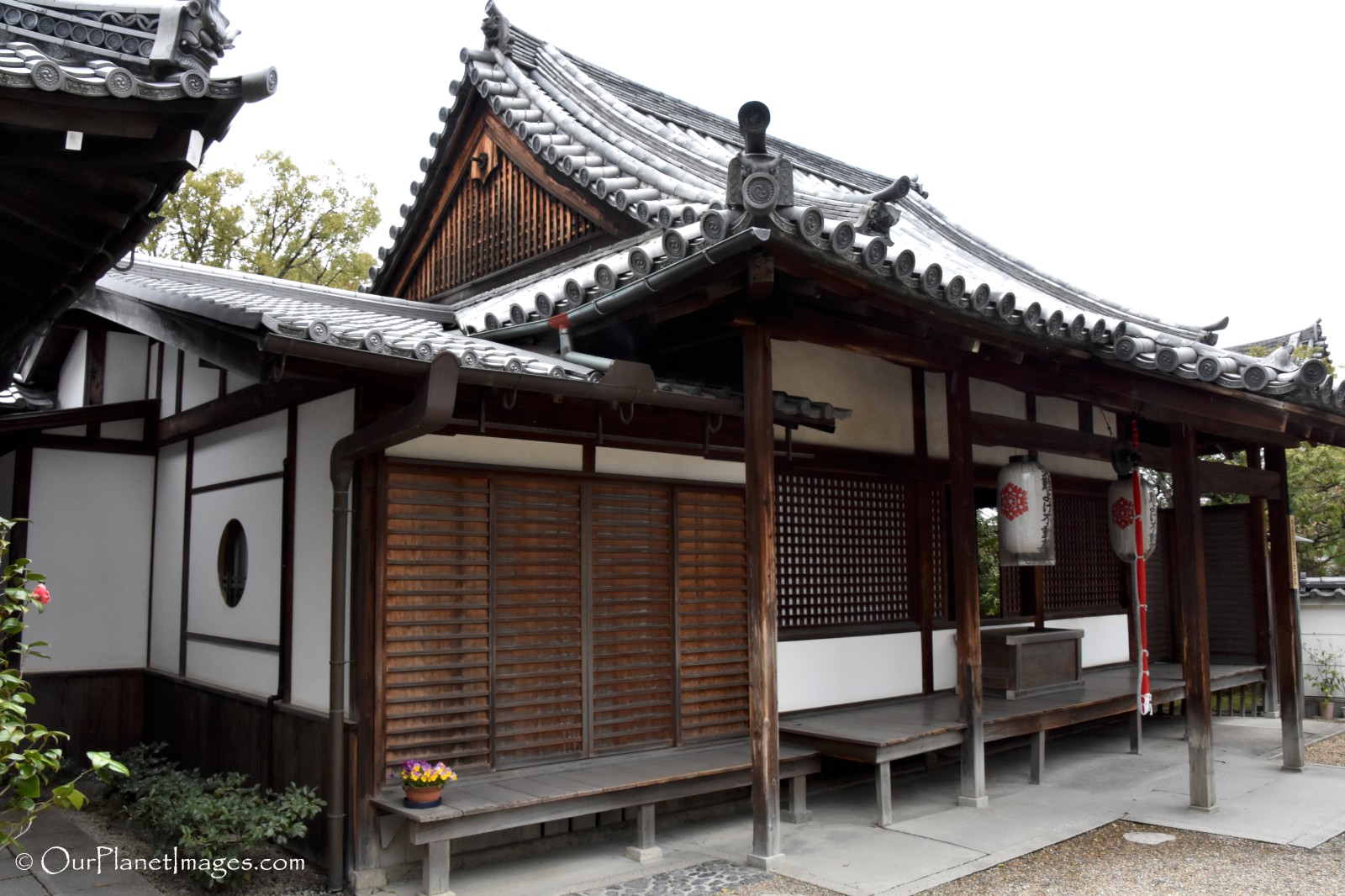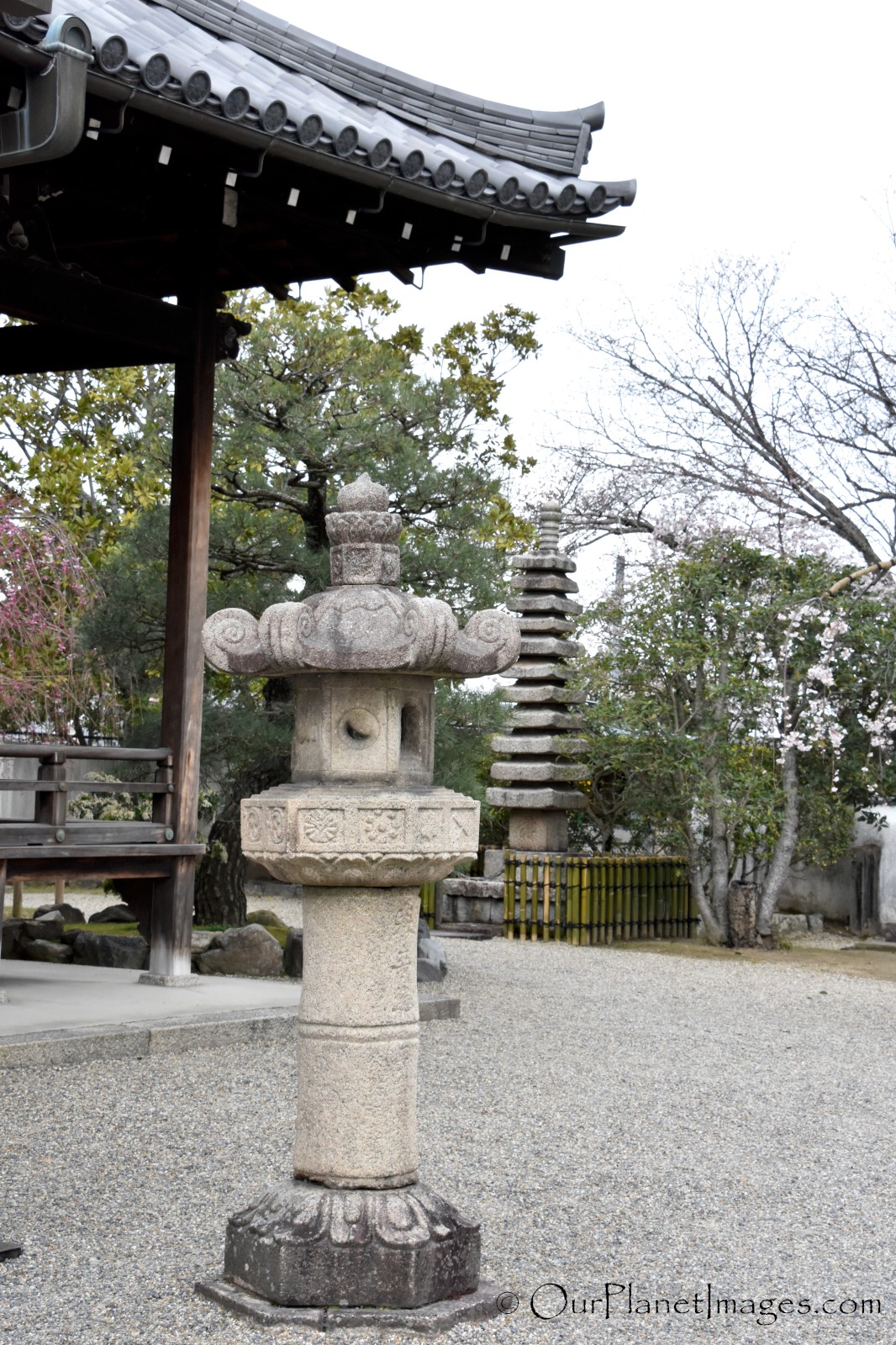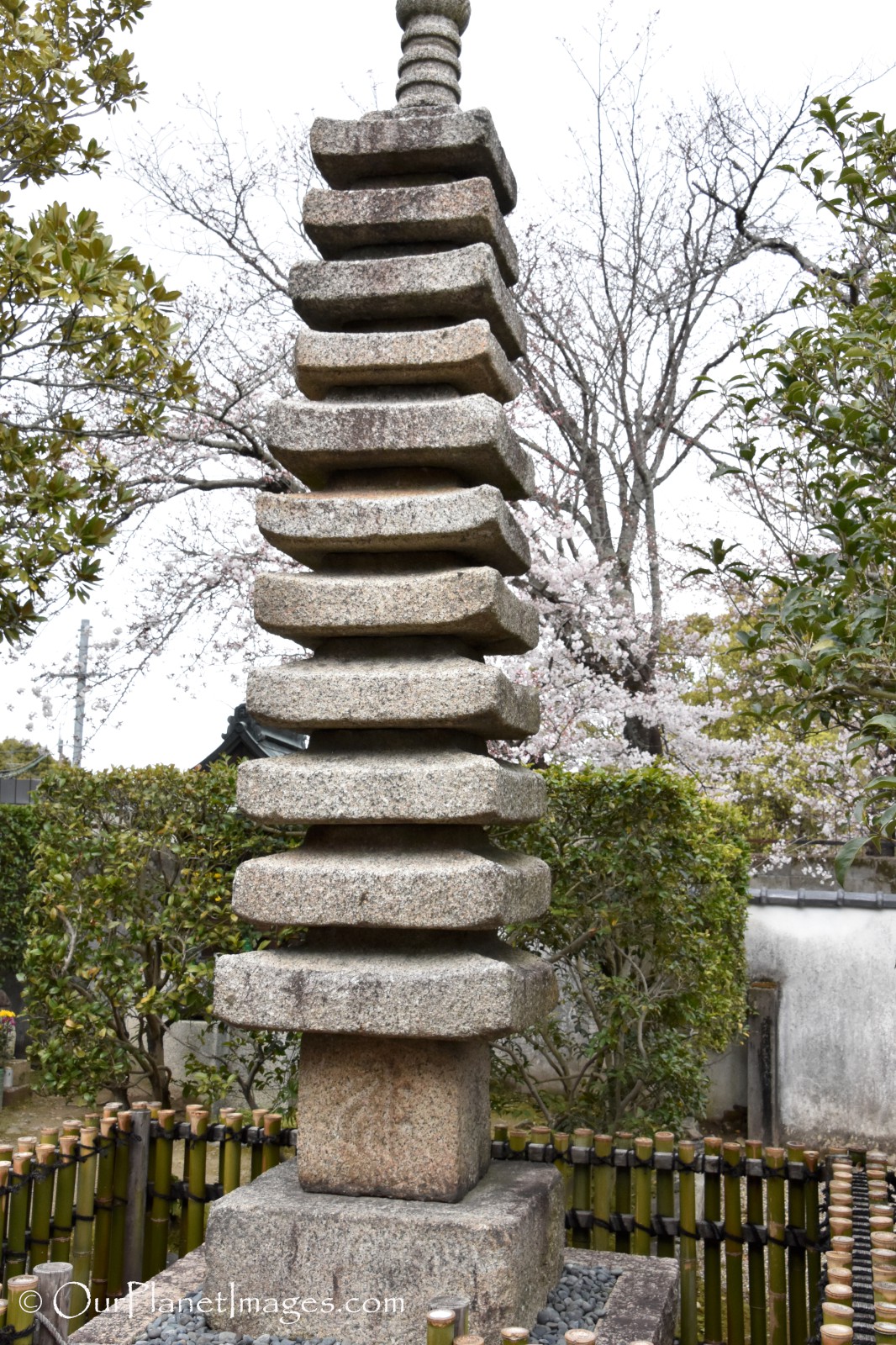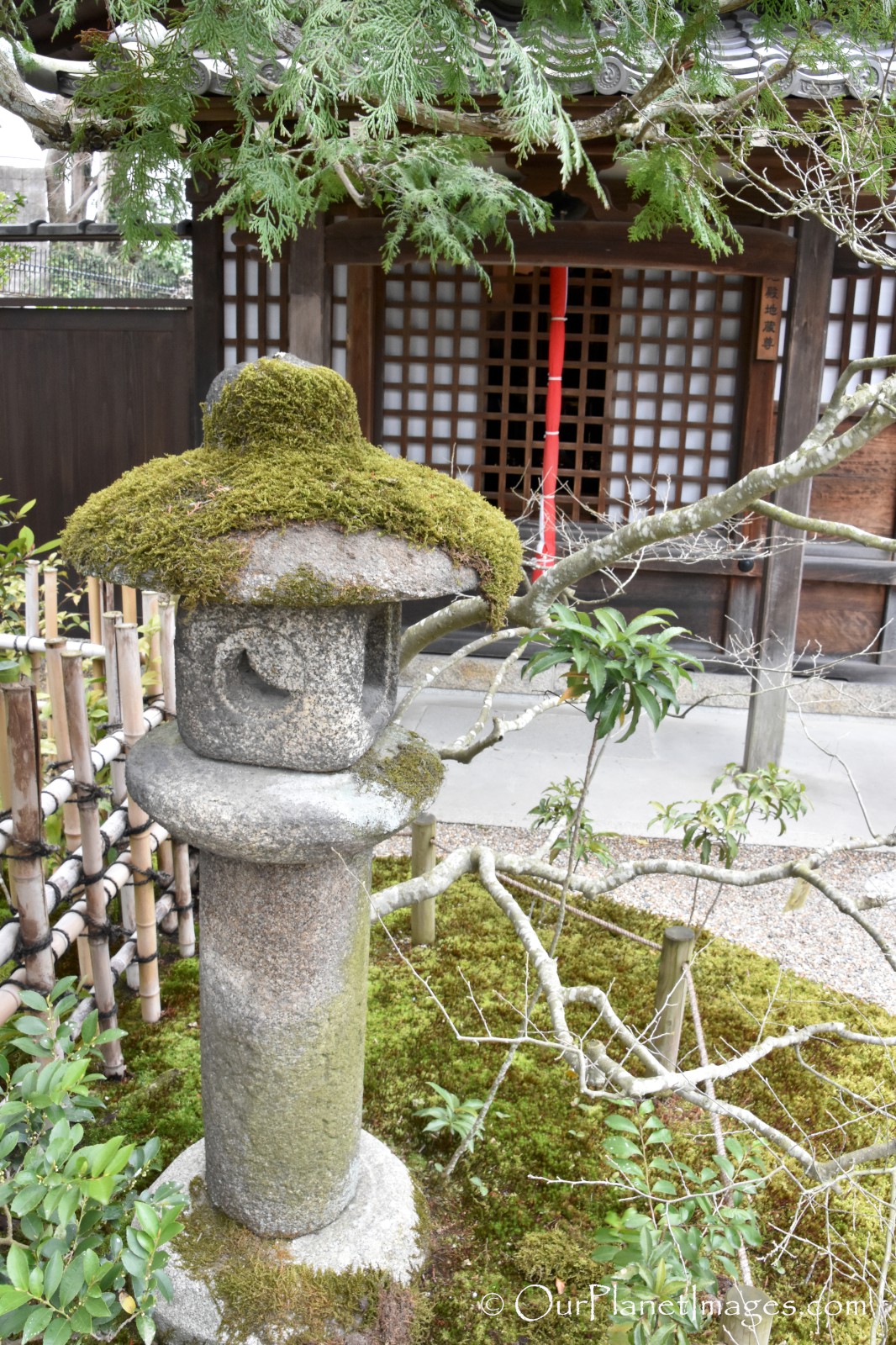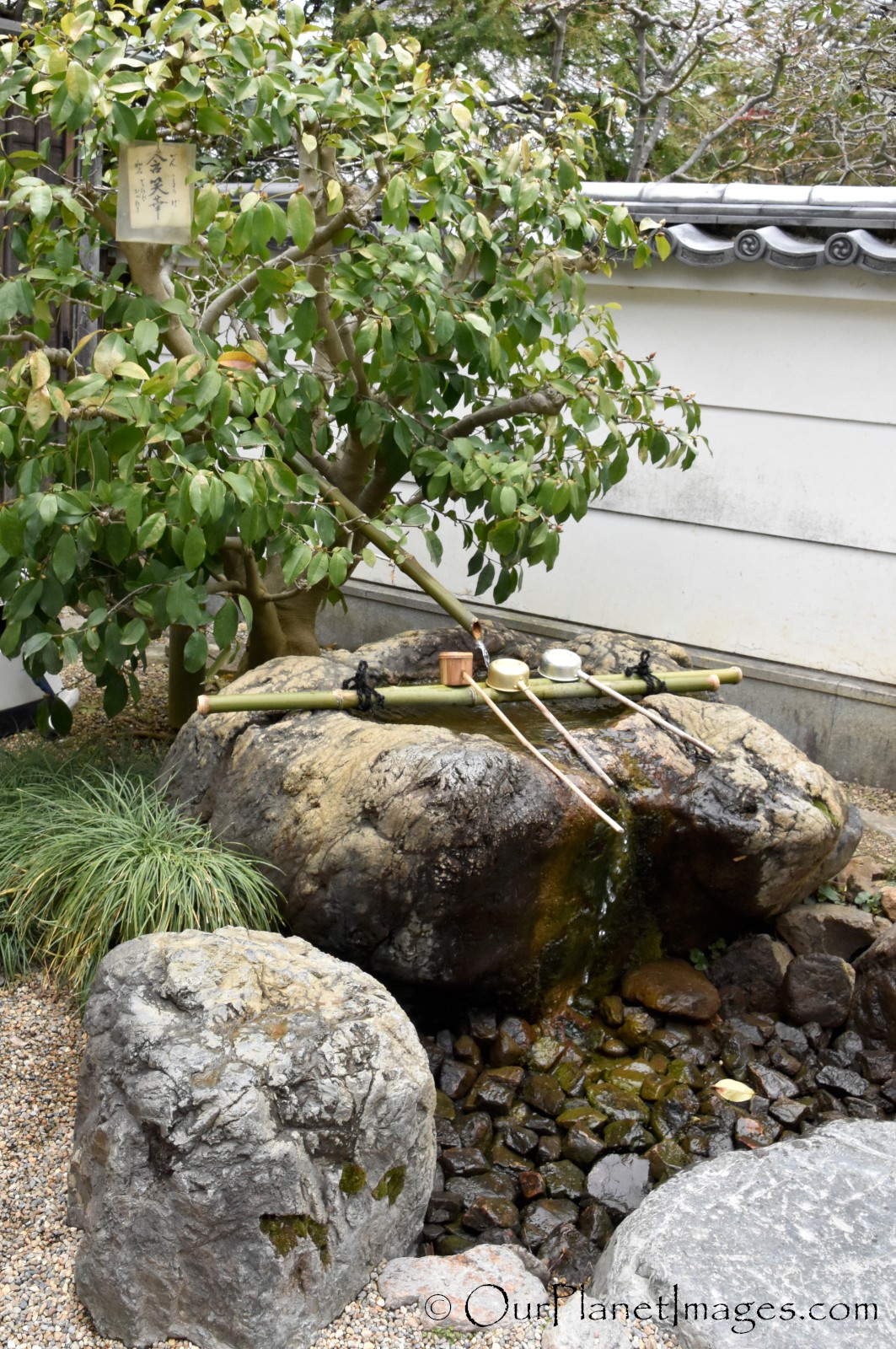 Temple Gardens
The gardens of Byodo-in are not large but they are still enjoyable. The garden area seemed very park like but being there during the cherry blossom season made the gardens and the entire complex more colorful.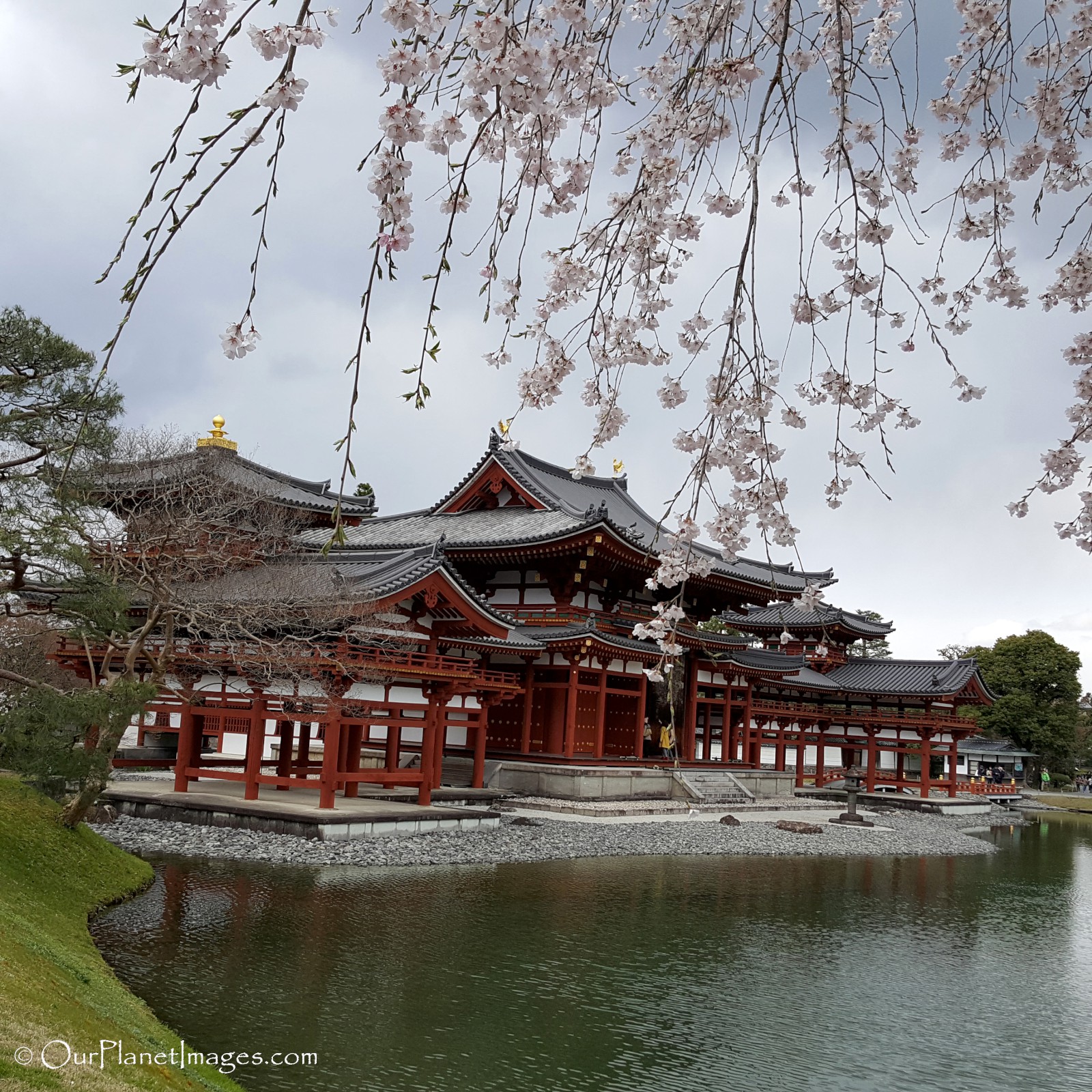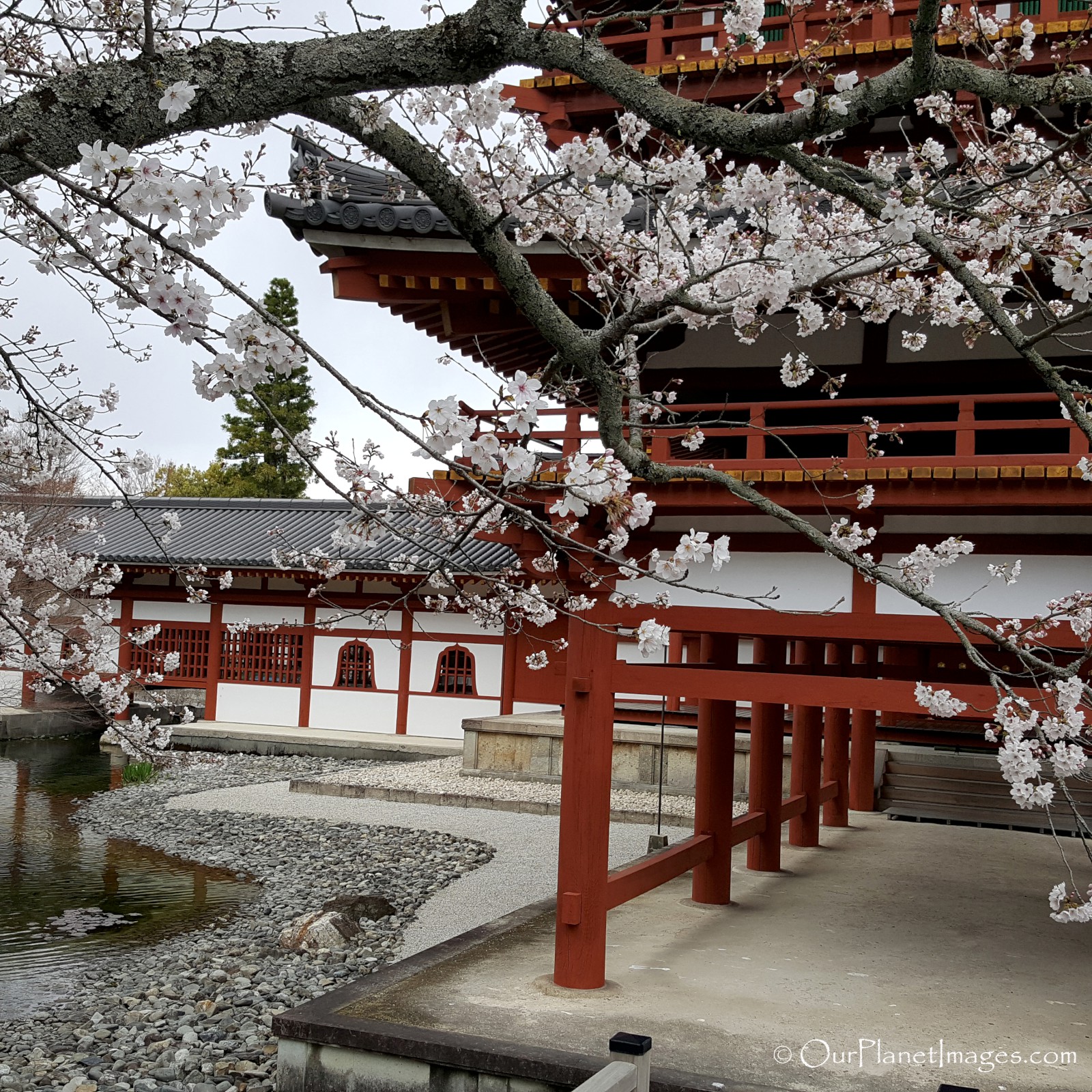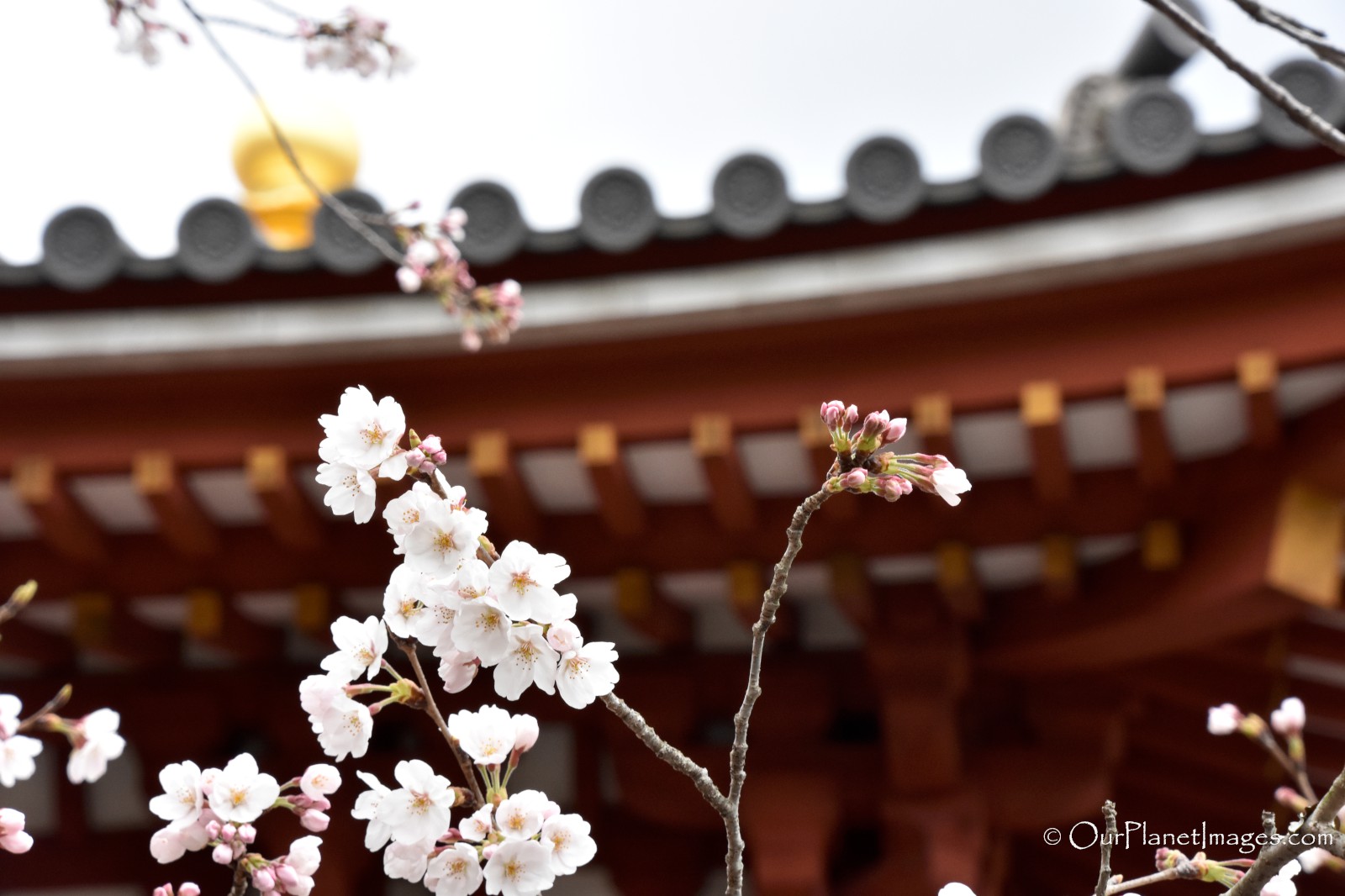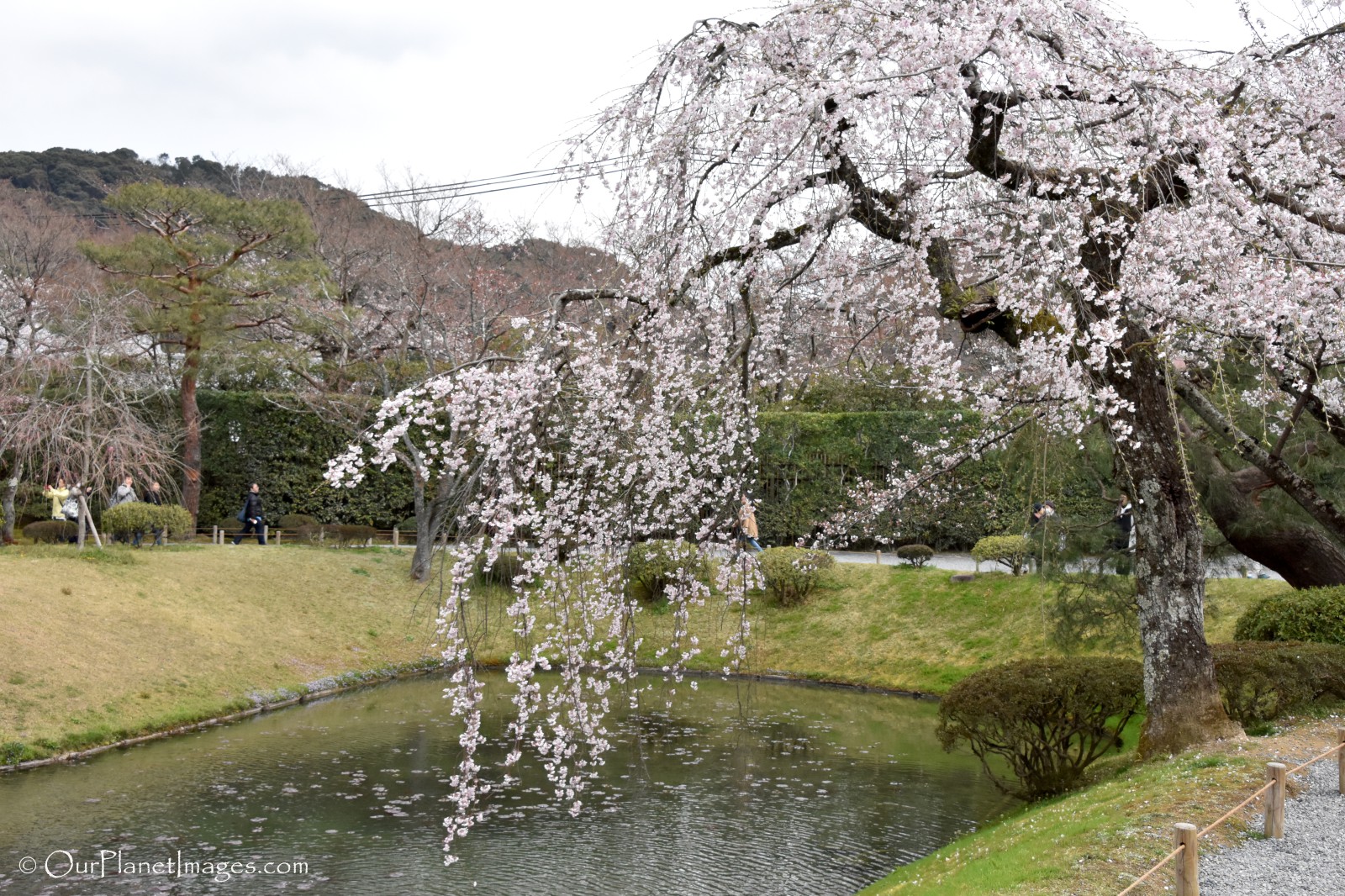 The Byodo-in Temple is small compared to some of the other temples that I have visited in Asia and it is easy to see the entire complex in about an hour.
The main feature of the temple is the Phoenix Hall. Being built in the middle of the pond with water completely surrounding it made the hall more impressive. The pond adds an element to this temple that is not found in other temples that I have visited.
When staying in Kyoto, it is easy to make a day trip to visit the sites in Nara. I would recommend stopping along the way to see the Byodo-in Temple.