The Arashiyama Bamboo forest is located on the outskirts of Kyoto, Japan. The forest is filled with thousands of bamboo trees that can grow up to 120 ft. high and some of the stalks can be up to 8 inches in diameter.
The bamboo forest is one of the most unique places that I have visited. As I looked through the forest of bamboo trees there is a seemingly never ending jungle of large bamboo tree trunks. The trunks themselves provide a different look than any other forest that I have encountered. Most tree trunks are smooth but the bamboo trunks have section lines the make a horizontal impression in addition to the normal vertical sensation. It give the forest a clean modern feel to it.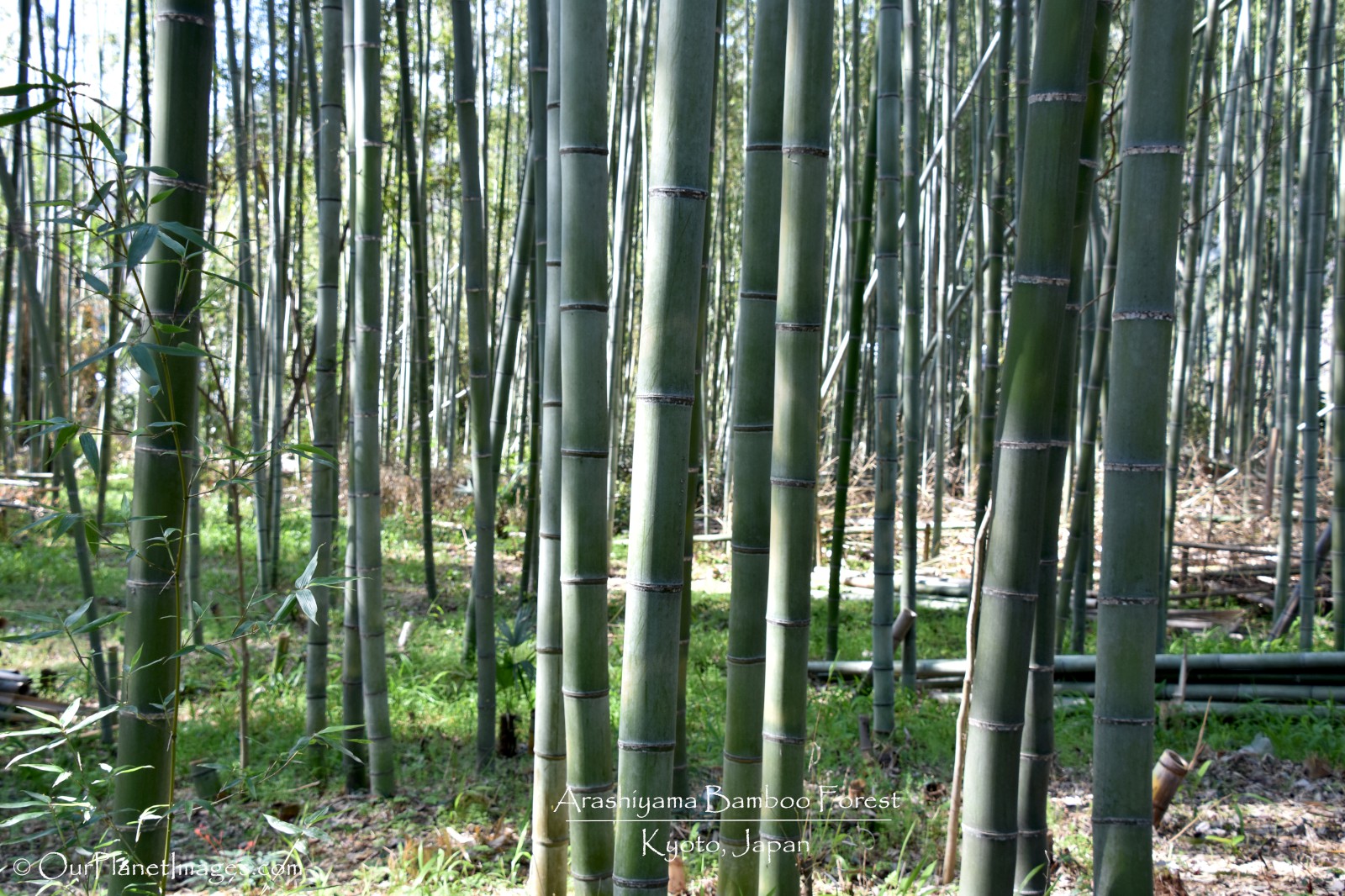 The view above is just as distinctive as looking through the forest. Looking straight up the bamboo trunks are leafless almost all of the way to the top of the tree where the foliage of all of the trees come together blocking out most of the light from the sun.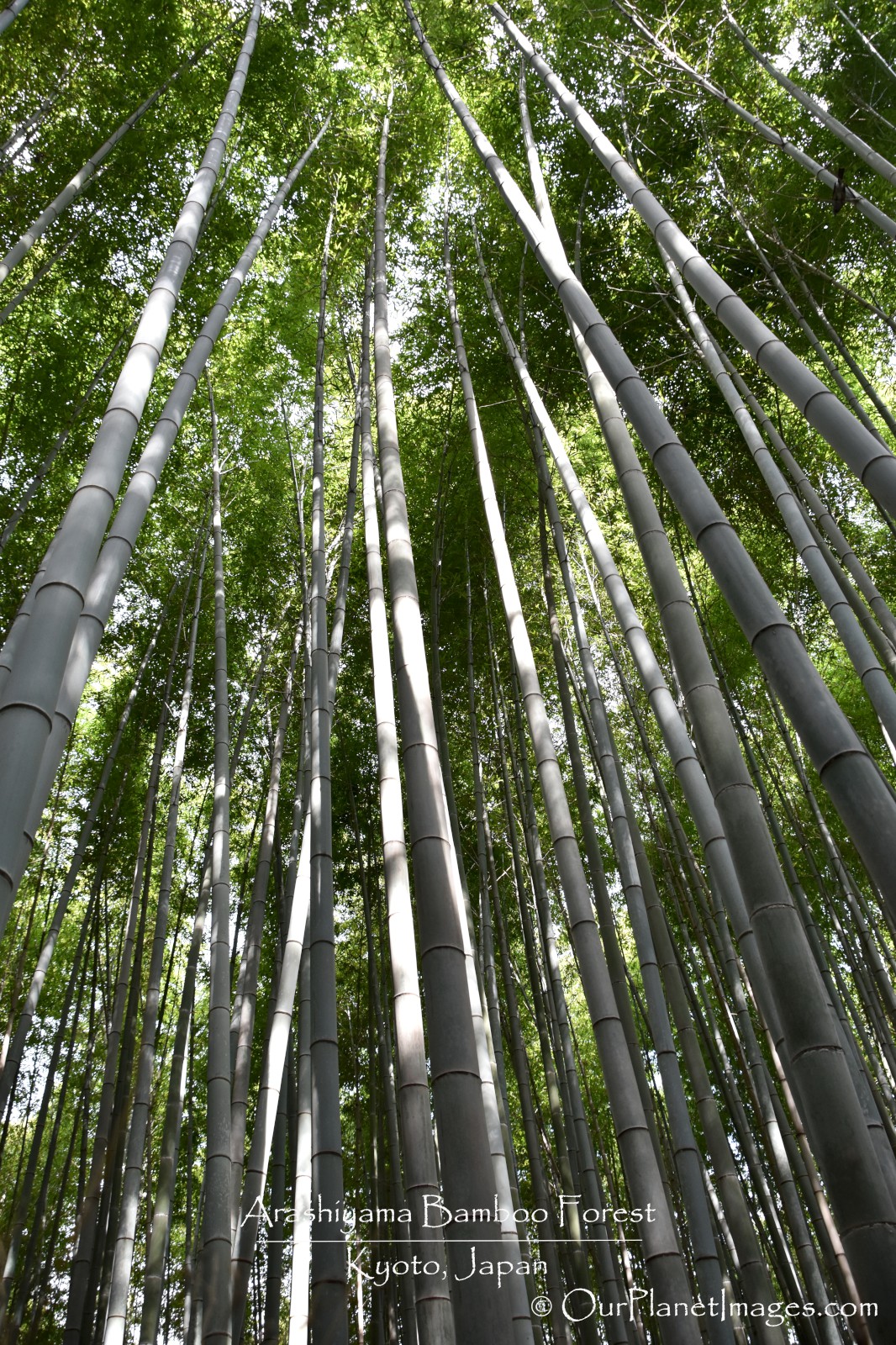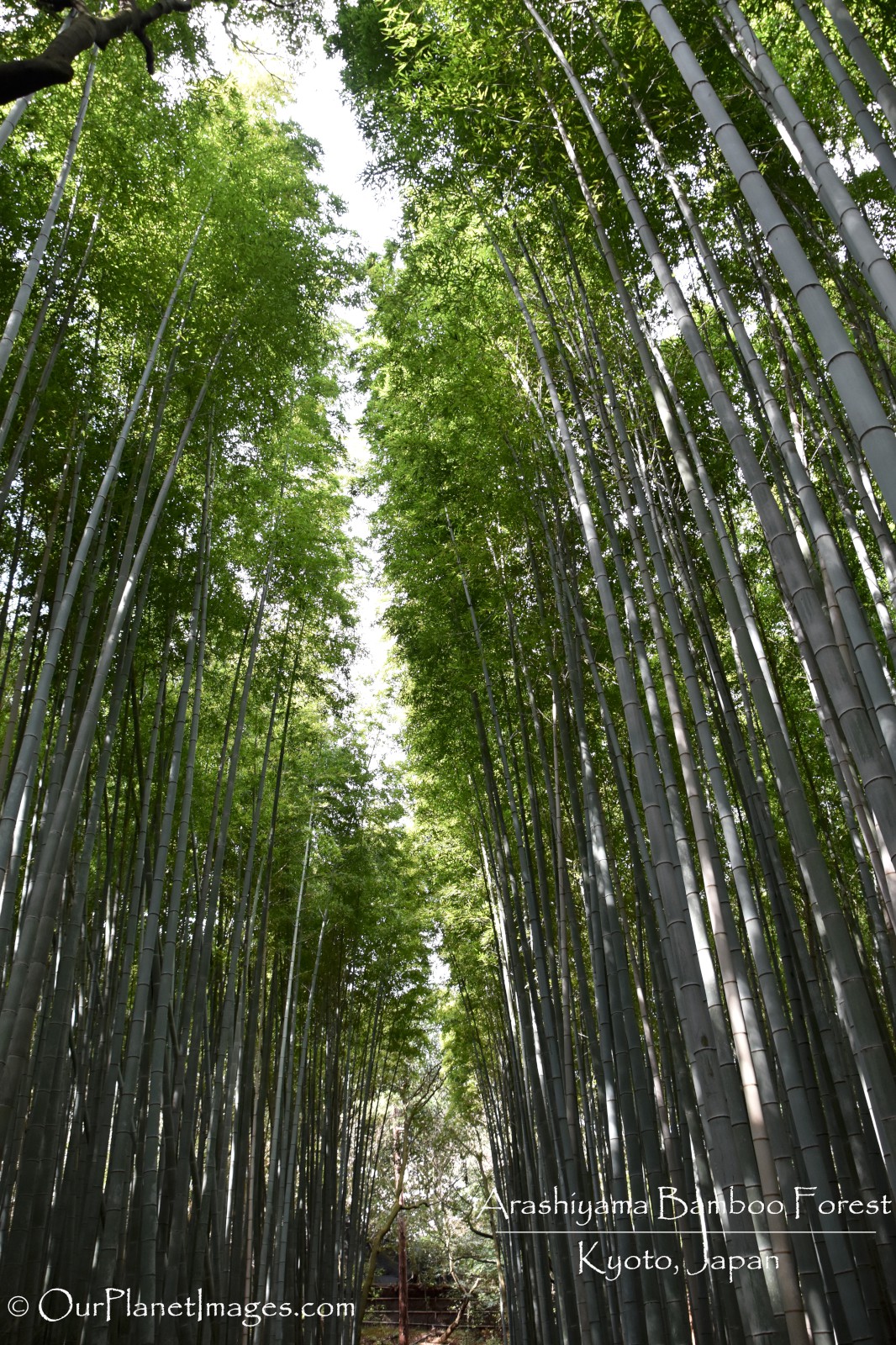 There is just one main path through the forest which leads up a gentle hill. The walk can be done in half an hour but it is such a pleasant place that I would suggest taking your time and enjoy the serenity of being completely engulfed by massive bamboo trees listening to the gentle breeze pass through the tree tops.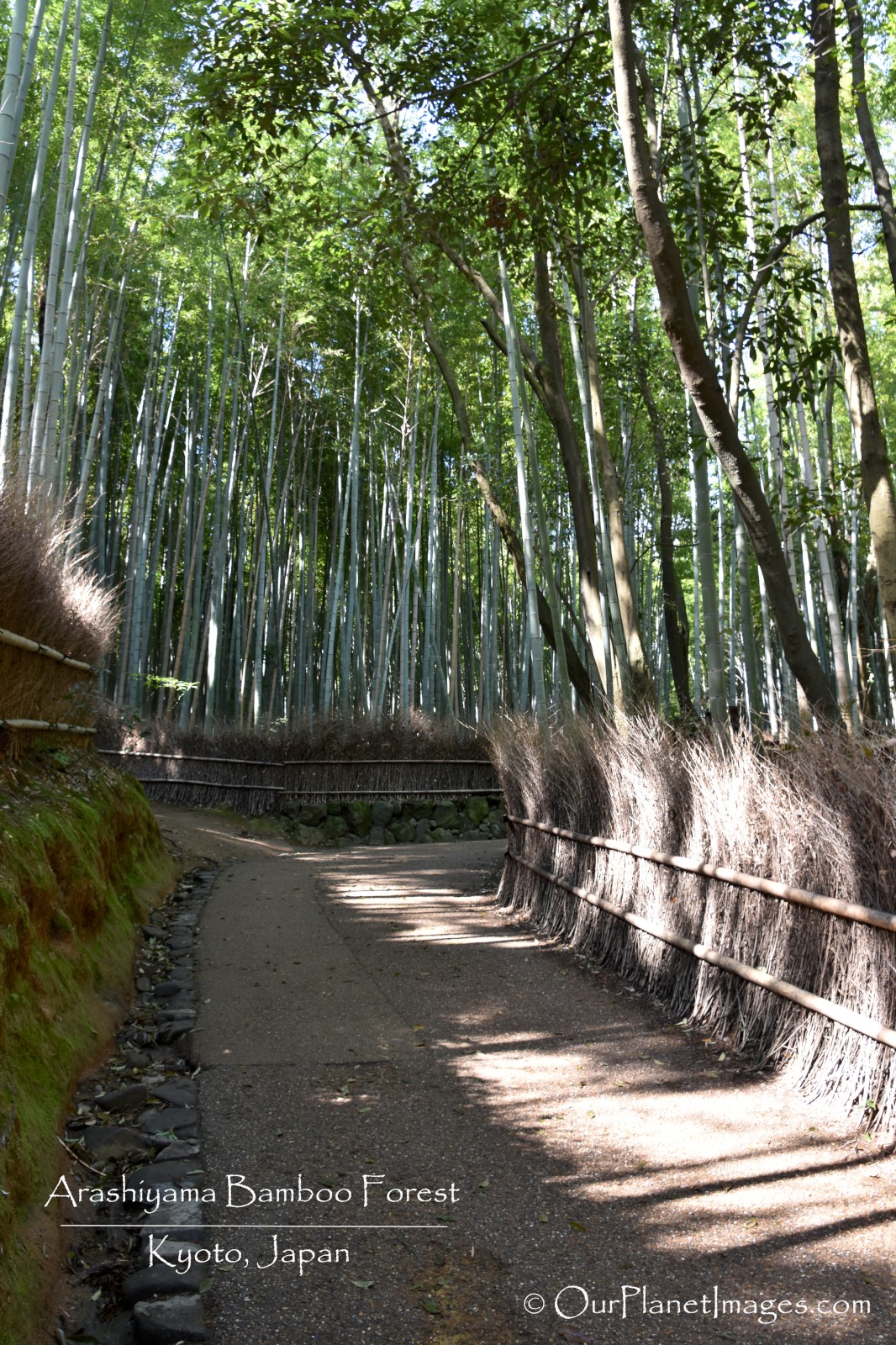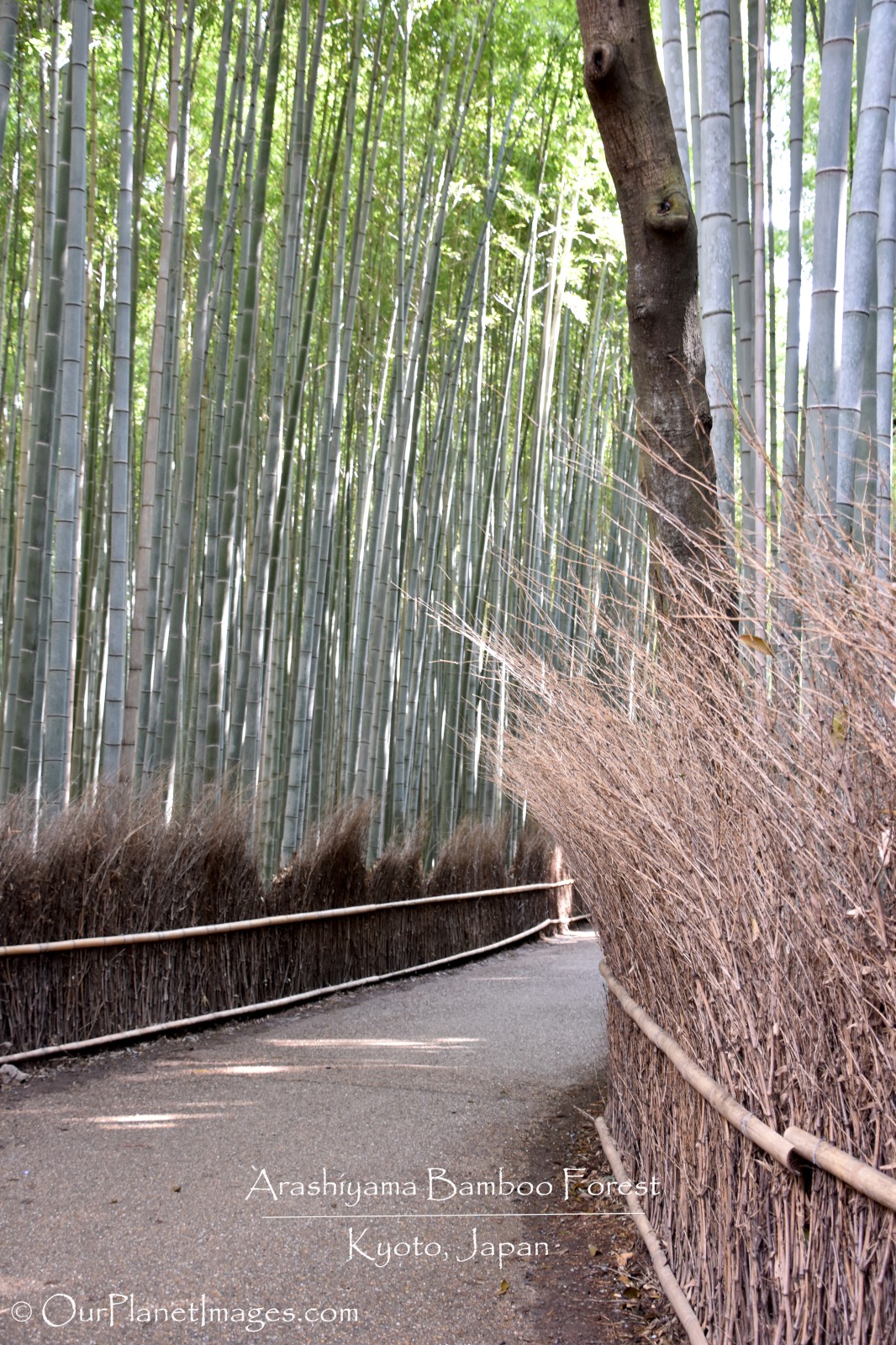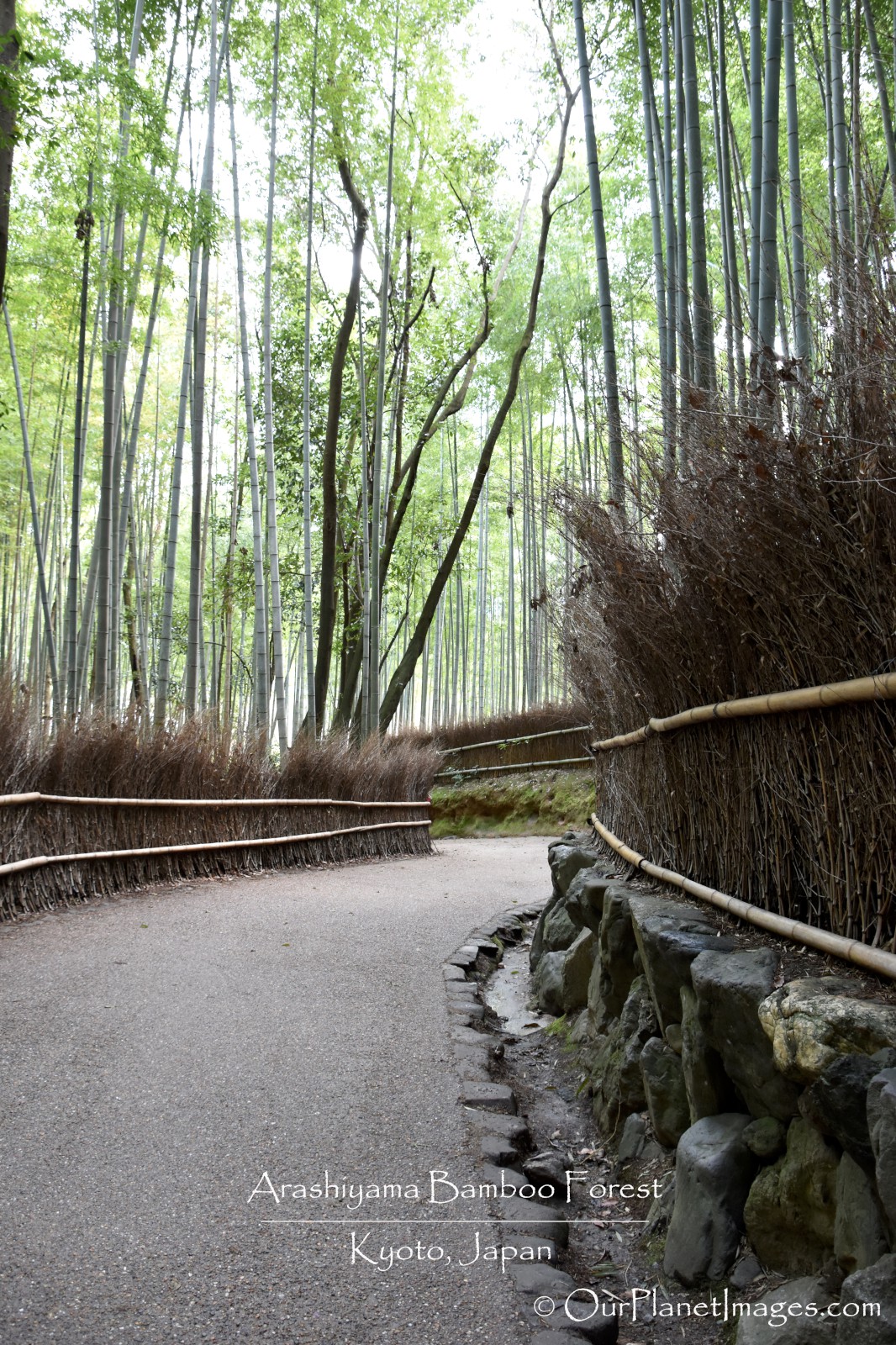 The early morning is the best time to visit. We arrived early and there was almost no one around but shortly after we arrived the tour busses started getting there and the quite calmness quickly ended. The previous photos were taken only an hour before the following photos were taken.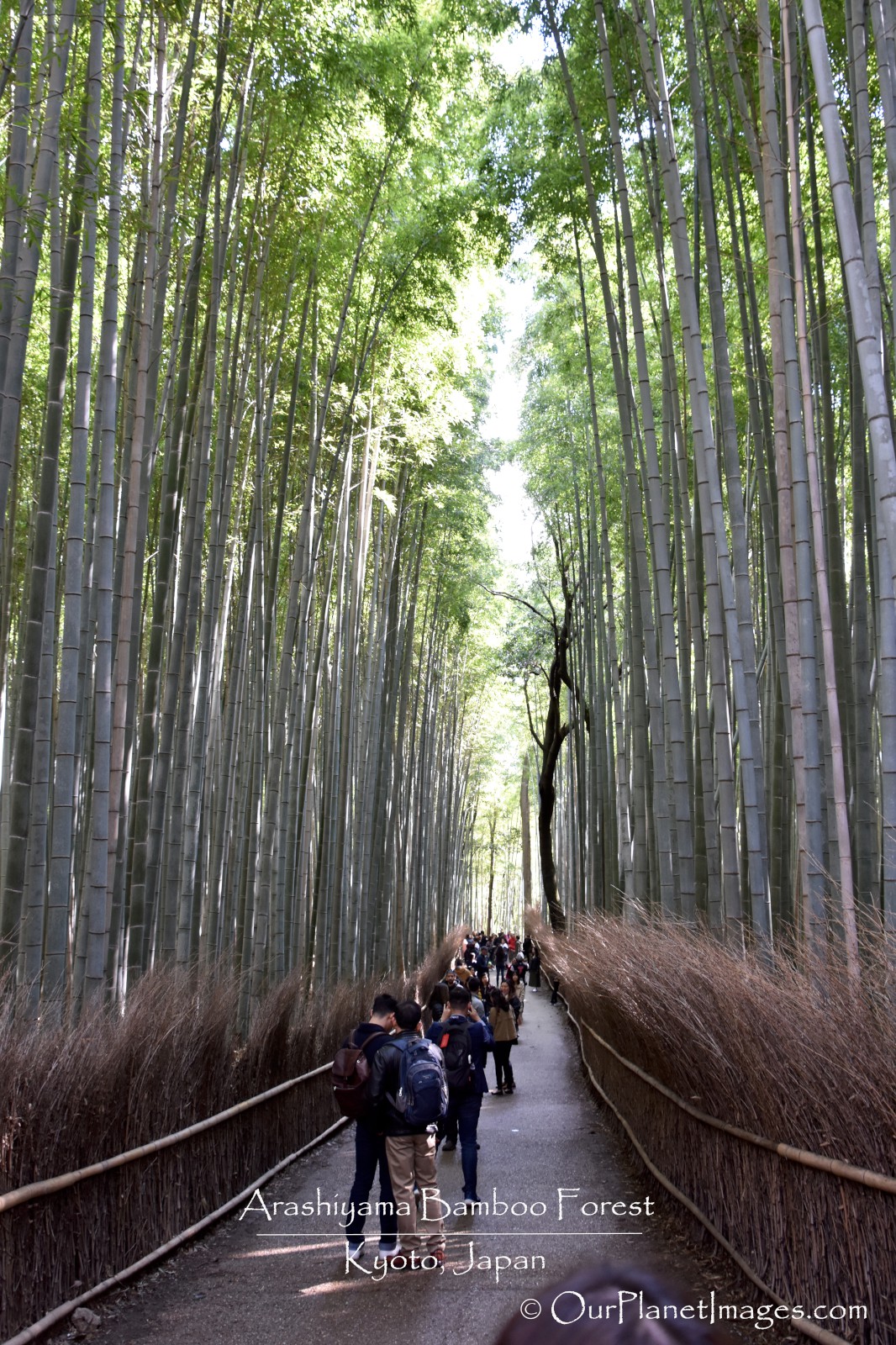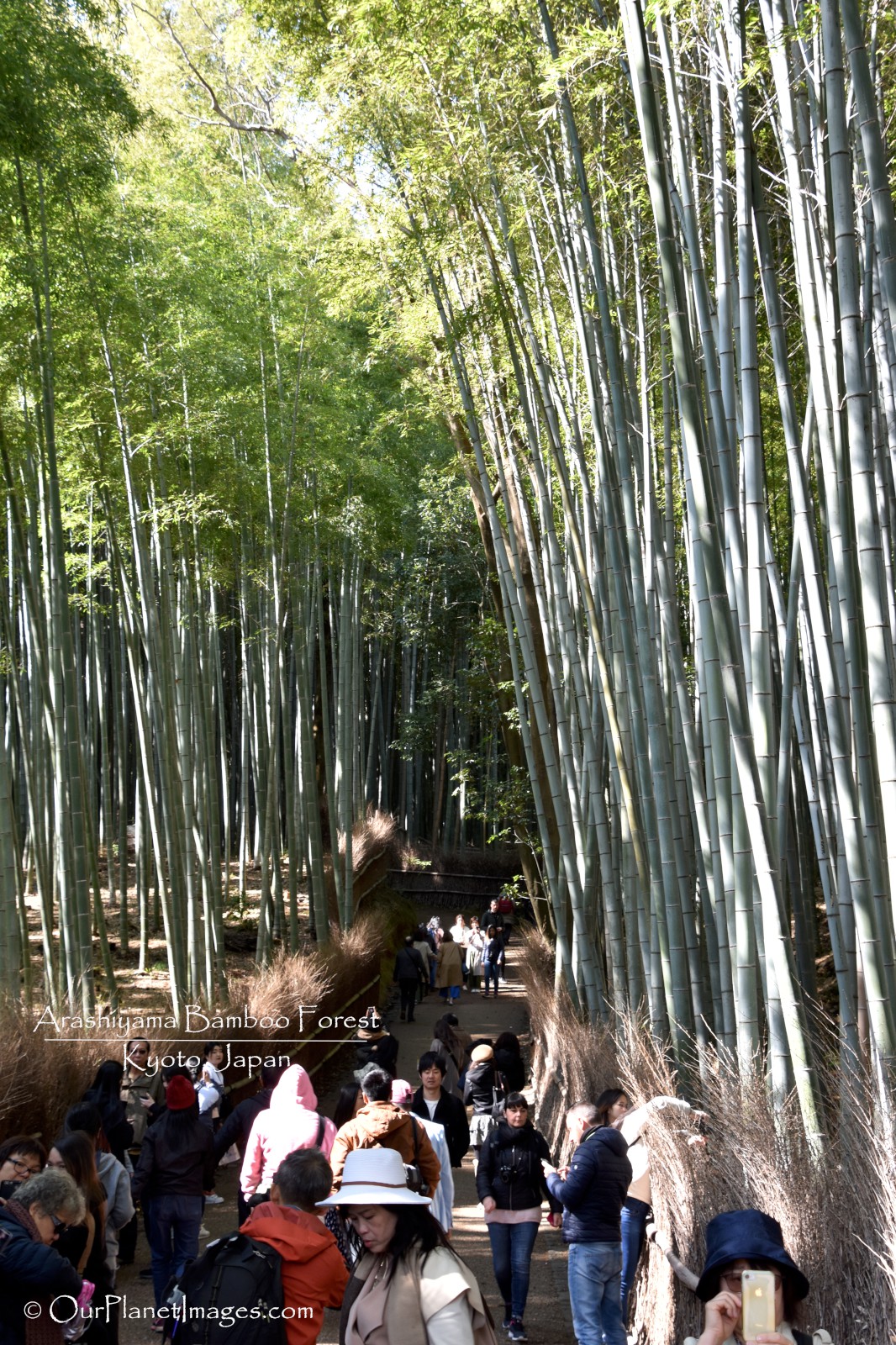 Being in the Arashiyama Bamboo Forest when it is less crowded is a completely different experience than when it is overrun with tourist.
When there is less people noise, the forest has a special charm and mystique as the towering green stalks sway in the wind. The stalks make an eerie creaking noise as they move and when they collide it sounds similar to that of bamboo wind chimes.
Standing amid these soaring bamboo trees gave me the feeling of being in another world. It really was like no other place that I have been. The dramatic effect of the bamboo is beautiful and the noise created by the gentle wind creates a calming atmosphere but one of my favorite sights was looking up and seeing slashes of light seemingly dance as it penetrated through the small gaps of the densely packed grove.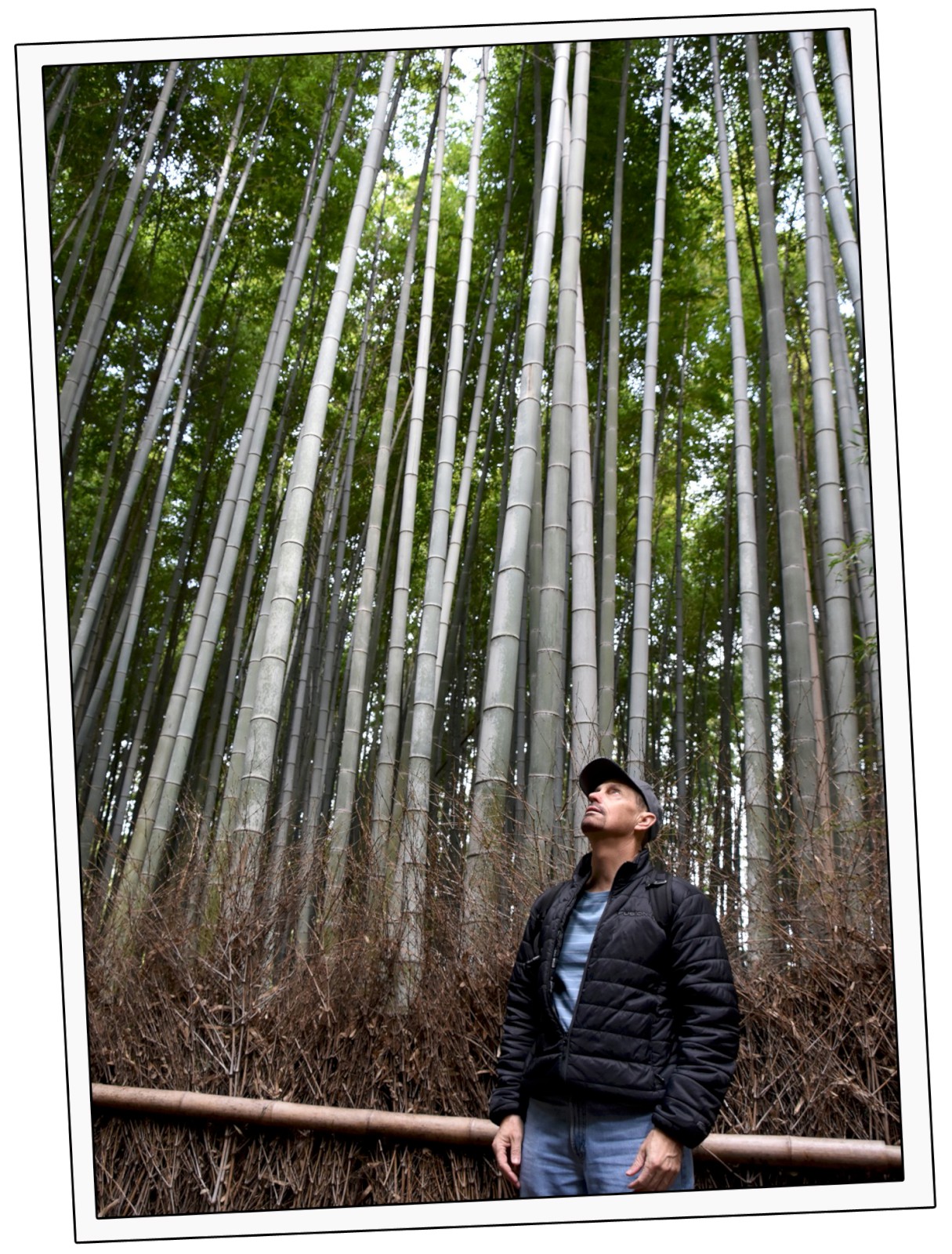 Visiting the bamboo forest is an experience that will be different from everything else that you will see in Japan.