The "Rocks of Fame" are located near the Tenerife Auditorium in the city of Santa Cruz on the island of Tenerife in the Canary Islands of Spain. I call them the "Rocks of Fame" because they reminded me of the Hollywood Walk of Fame in California.
The Rocks of Fame are a huge rock that are used as a sea wall to protect the city from the forces of the Atlantic Ocean. The protection wall was transformed into an outdoor art gallery by painting hundreds of the rocks with portraits of famous musicians.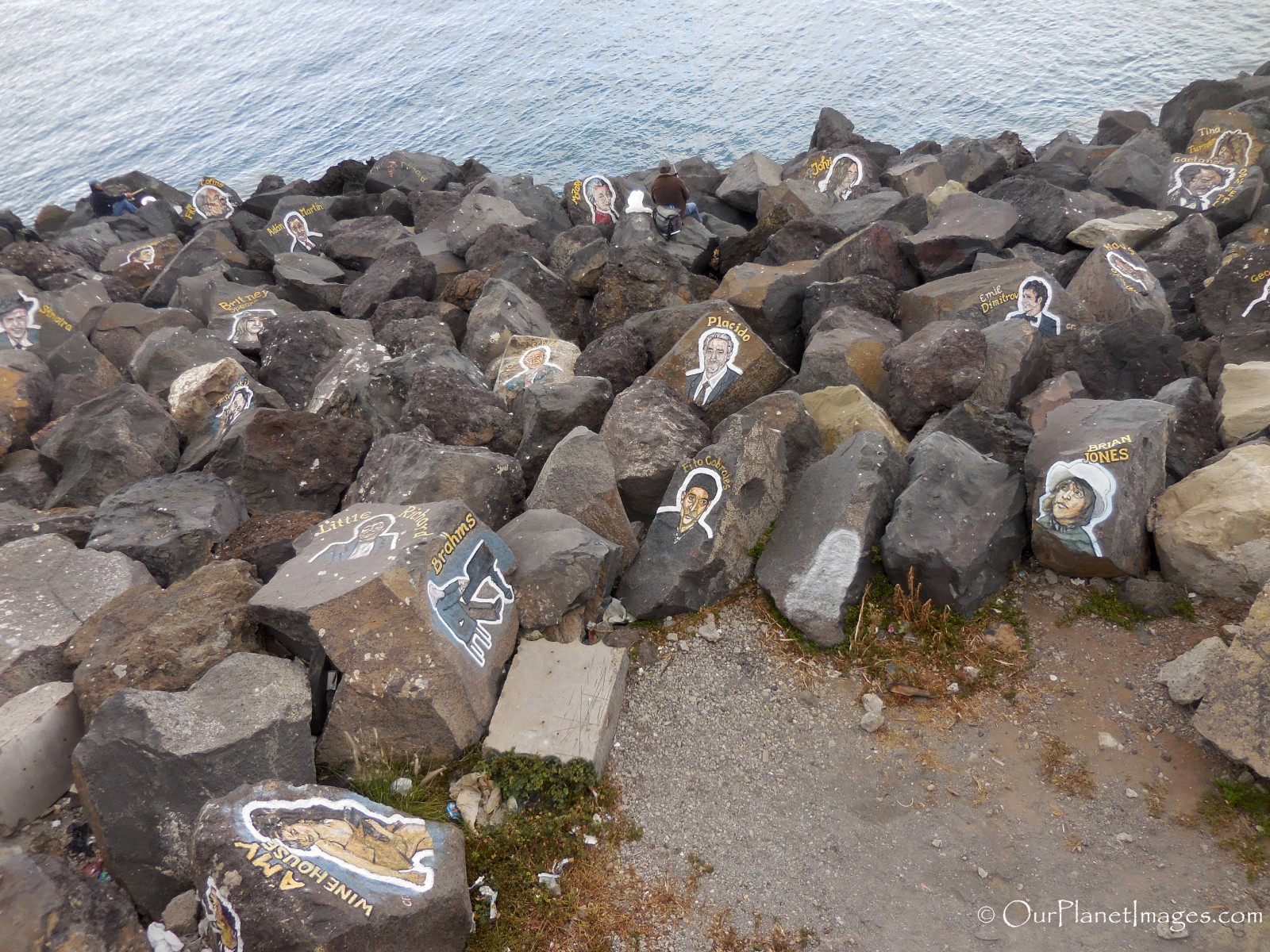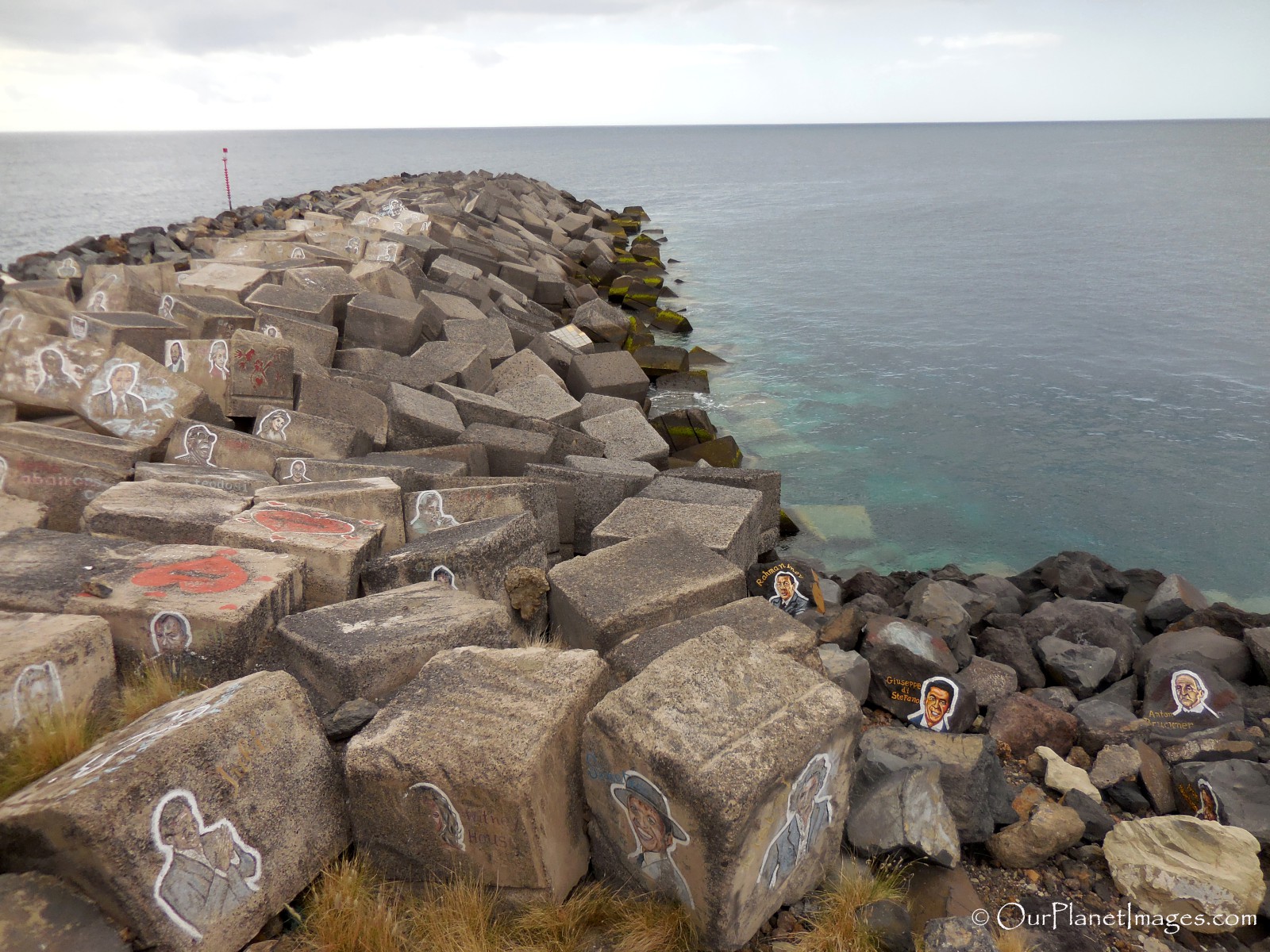 I felt that this tribute to many of the world's most famous musicians was appropriate for this location because it is next to the Tenerife Auditorium where local and visiting musicians regularly preform.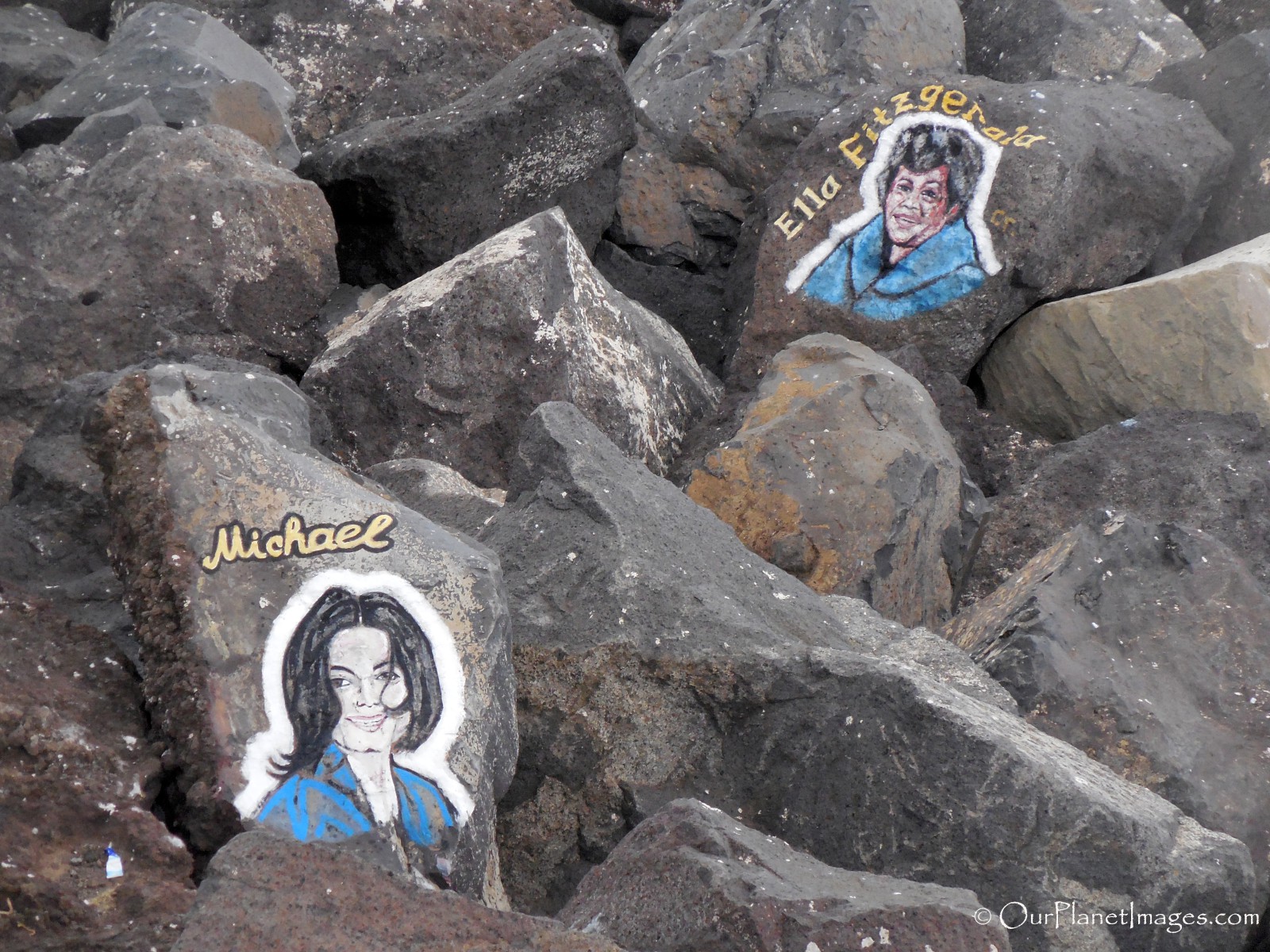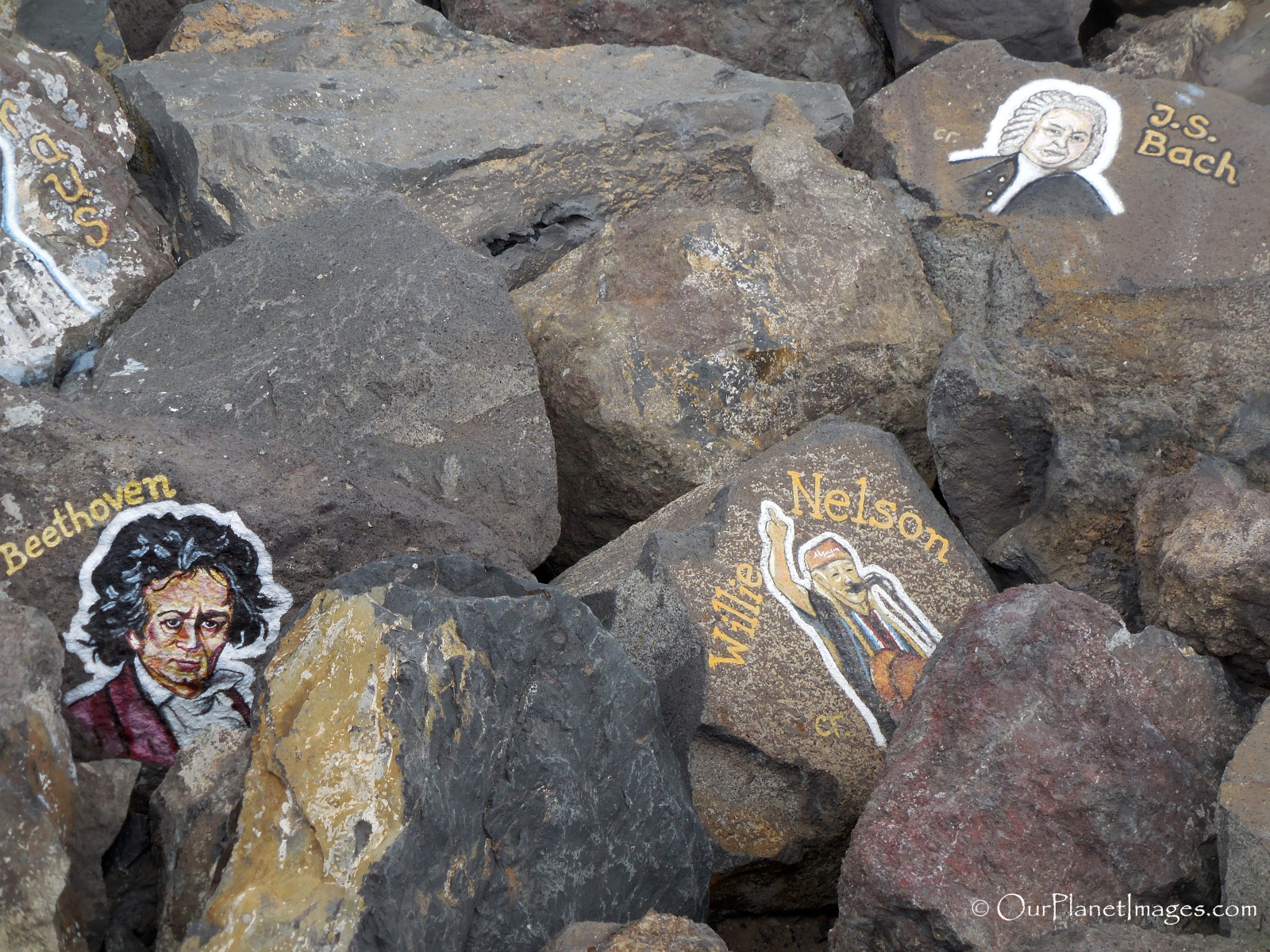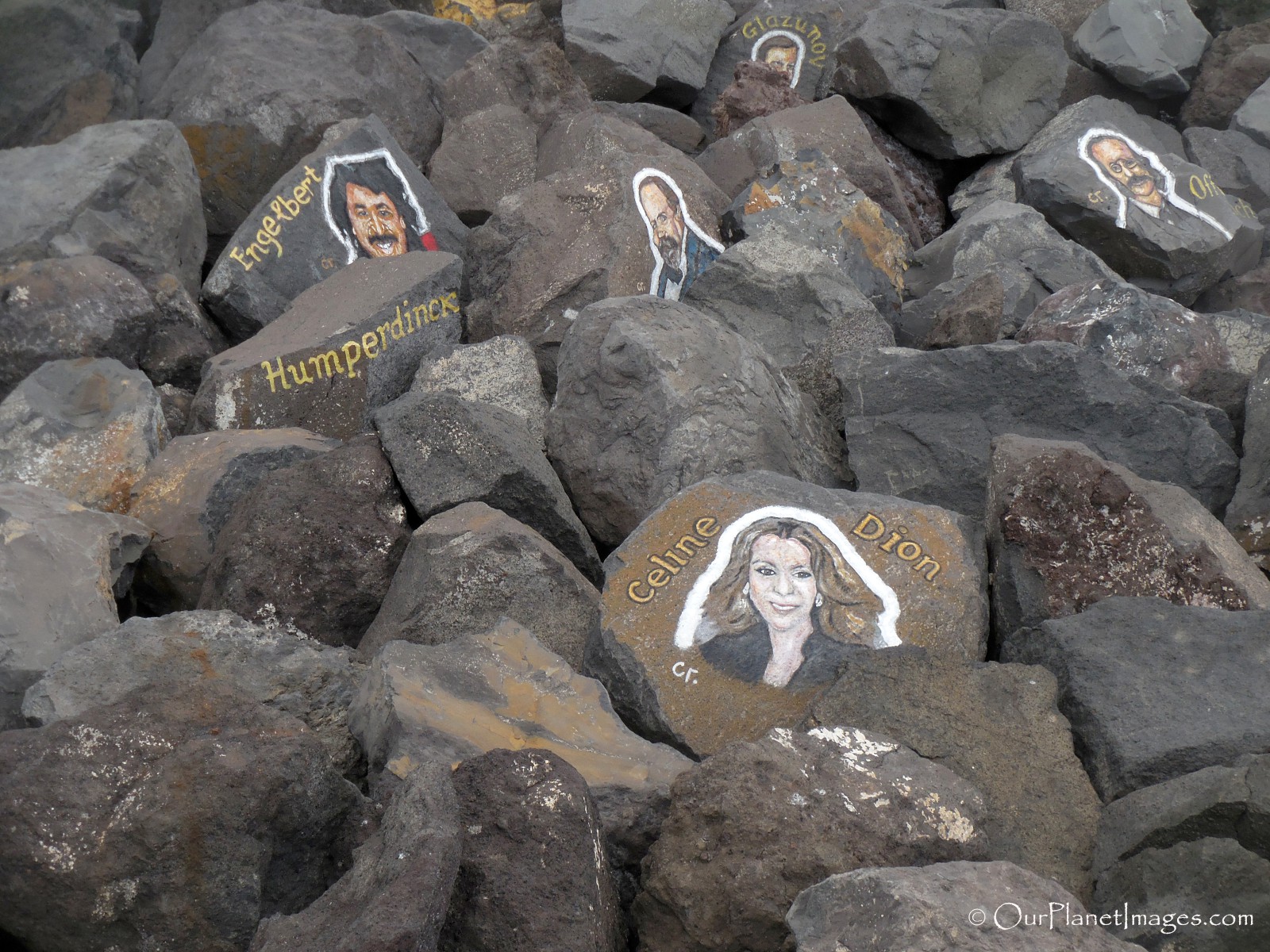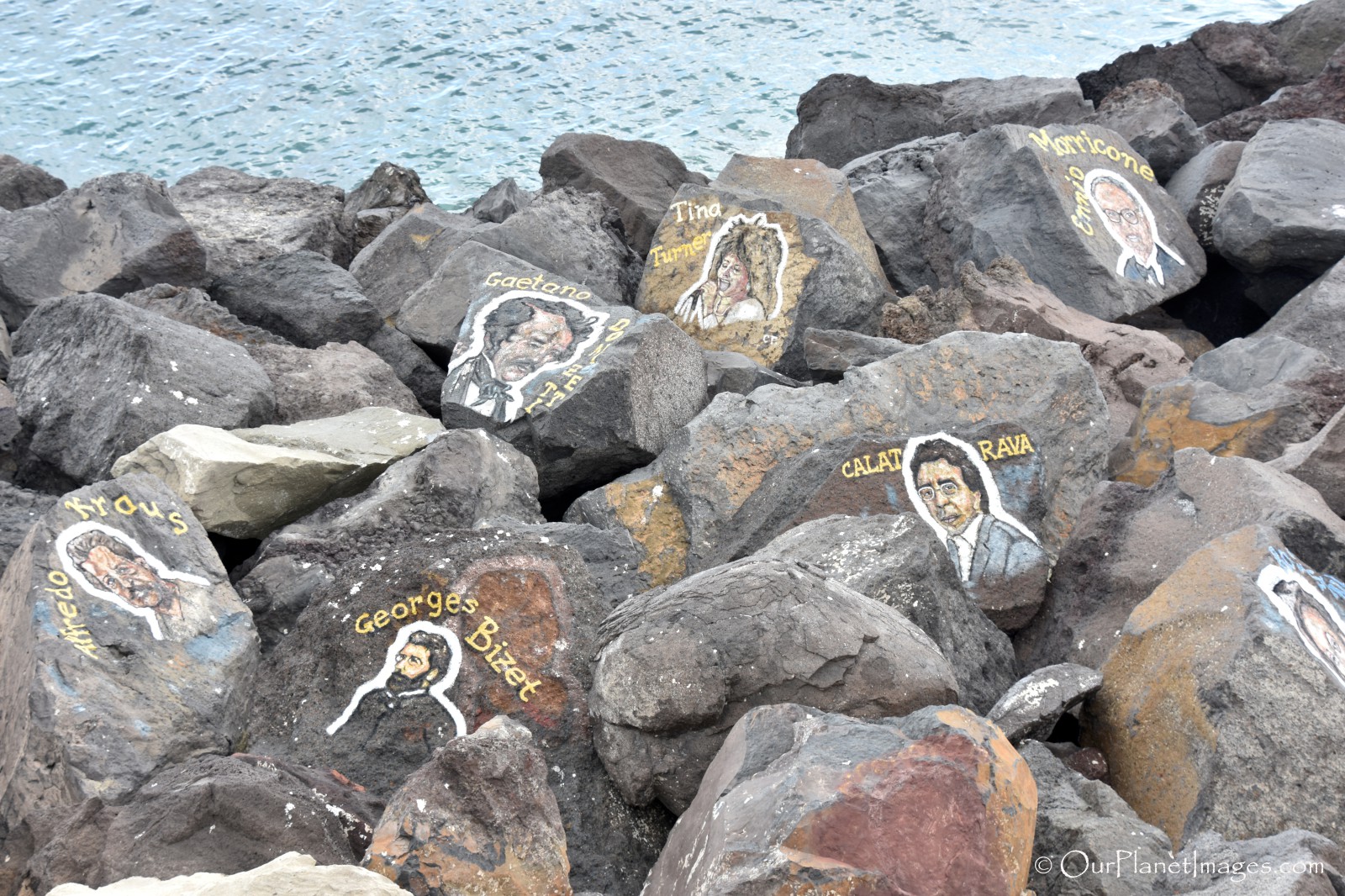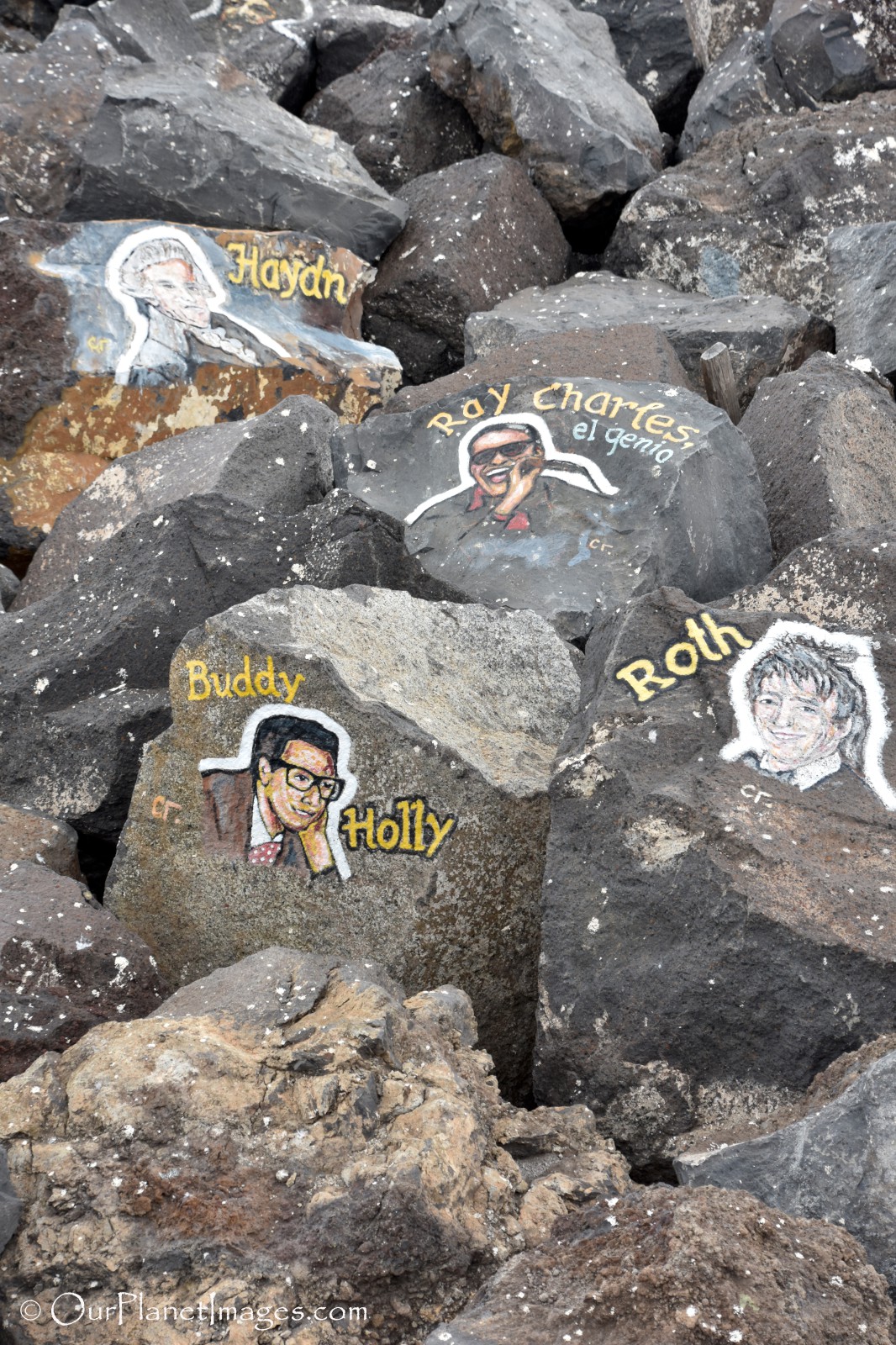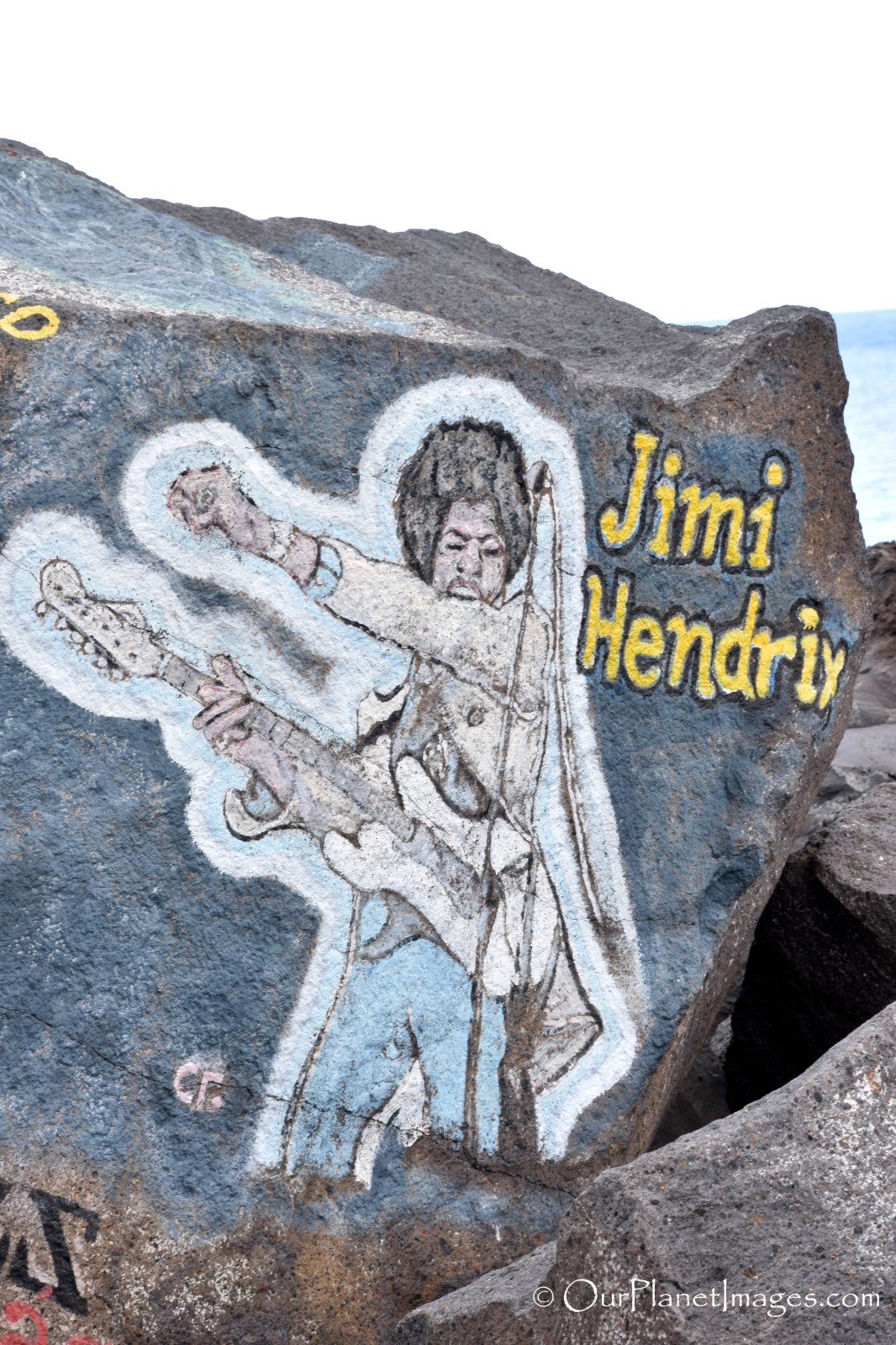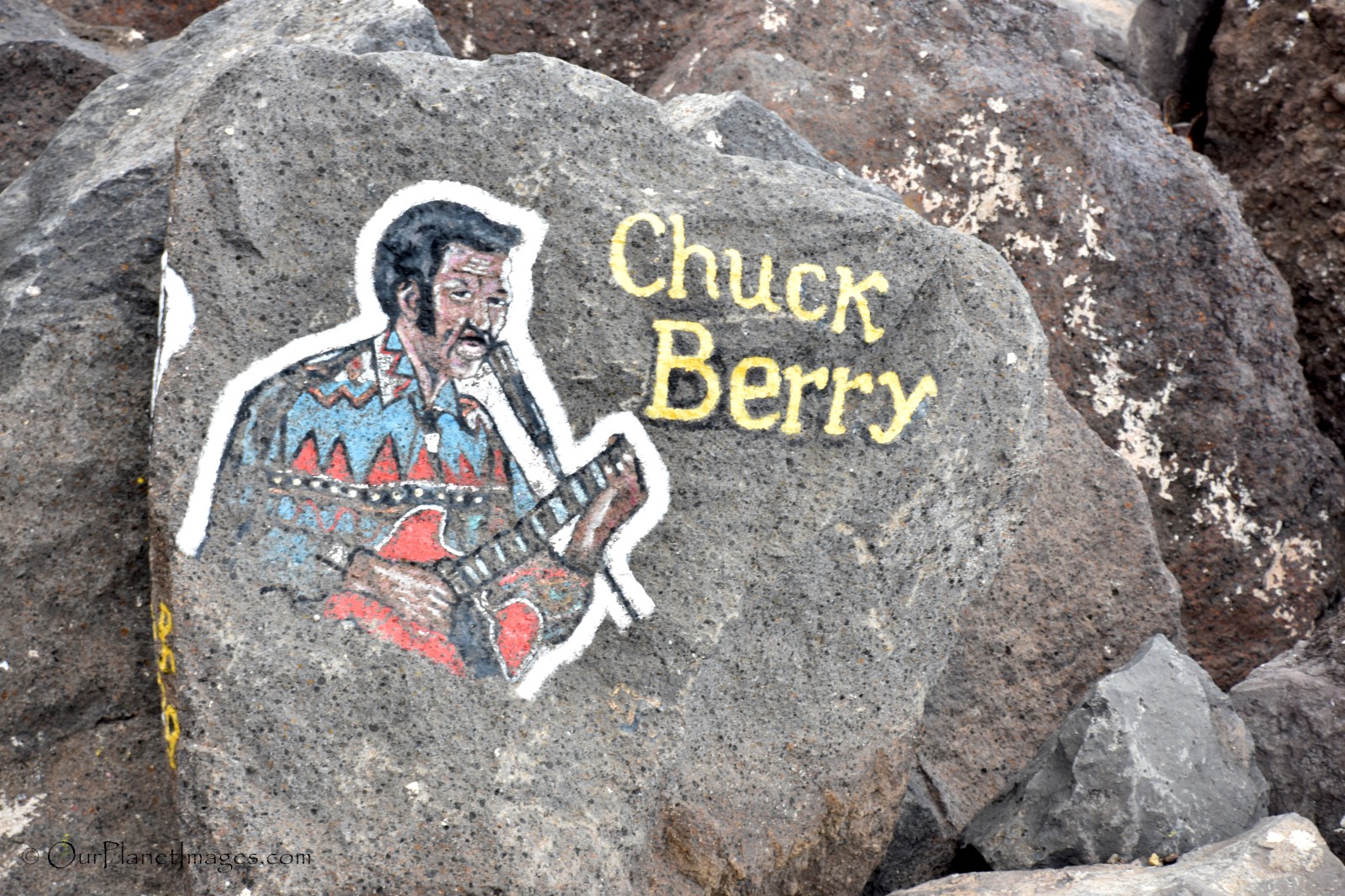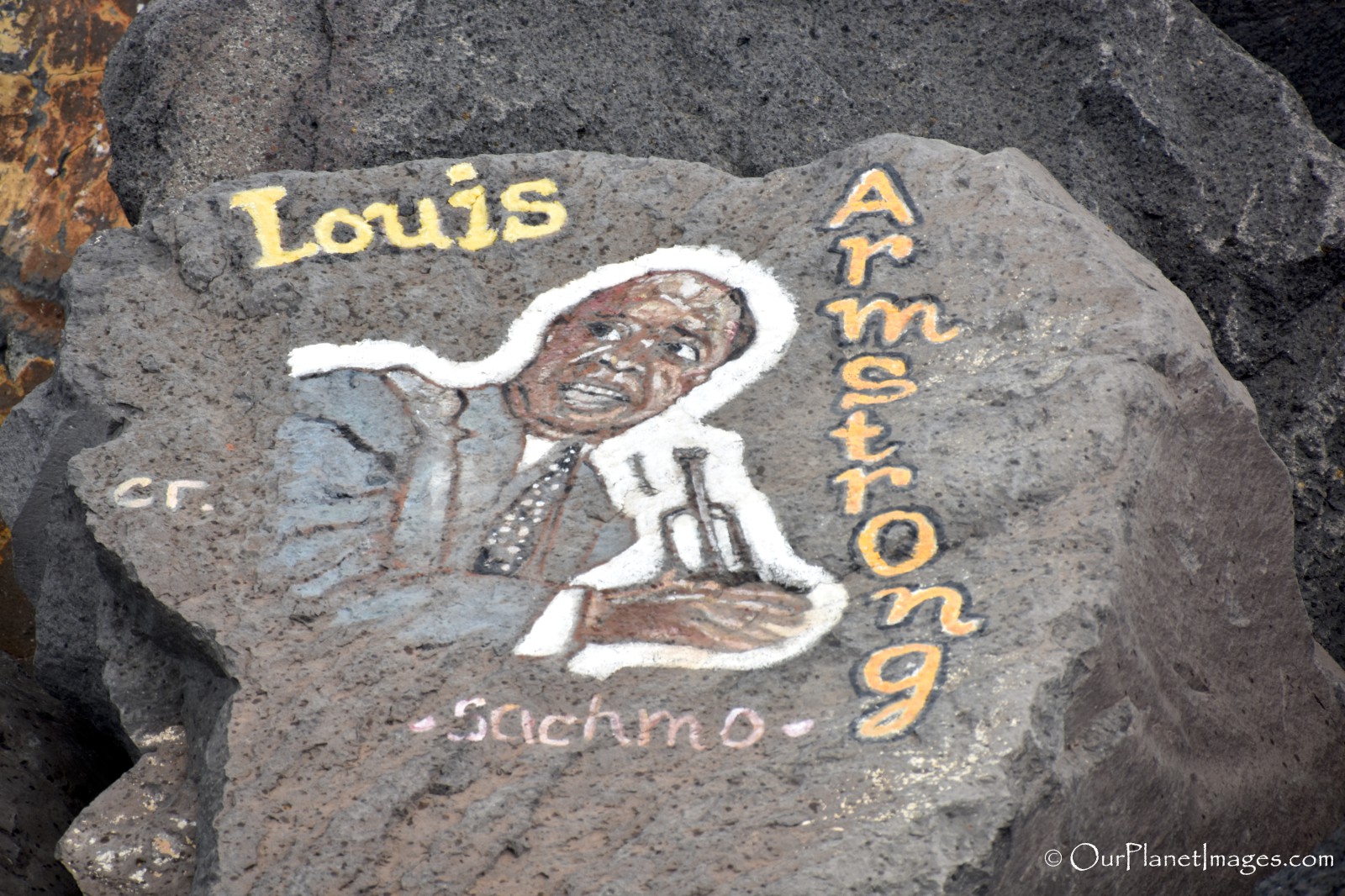 The musicians that are honored on the Rocks of Fame cover all of the music genres including Rock, Jazz, Pop, Blues, Classical, and Country. Every famous musician that you are familiar with and some that are only famous in Europe can be found on the Rocks of Fame.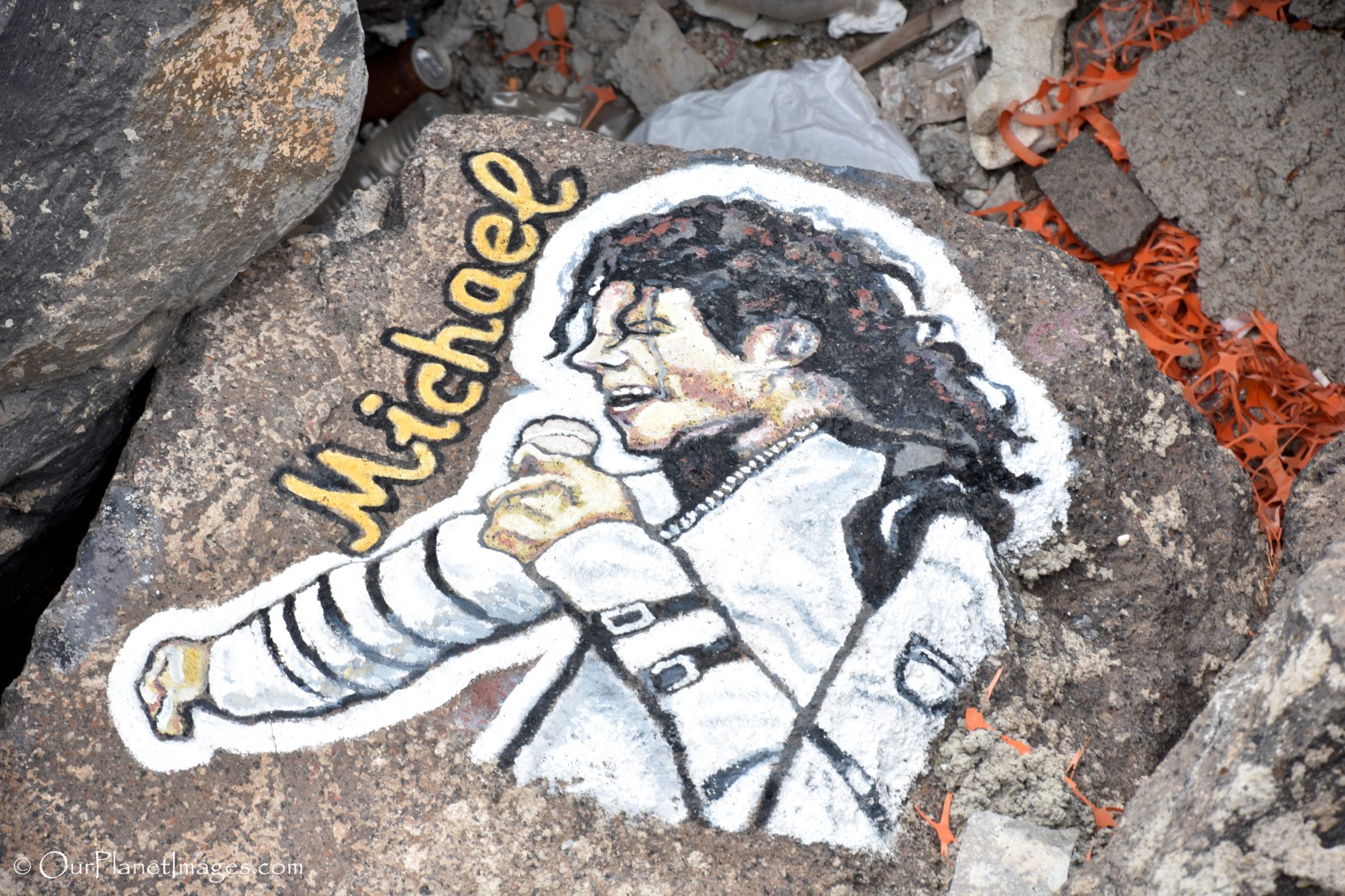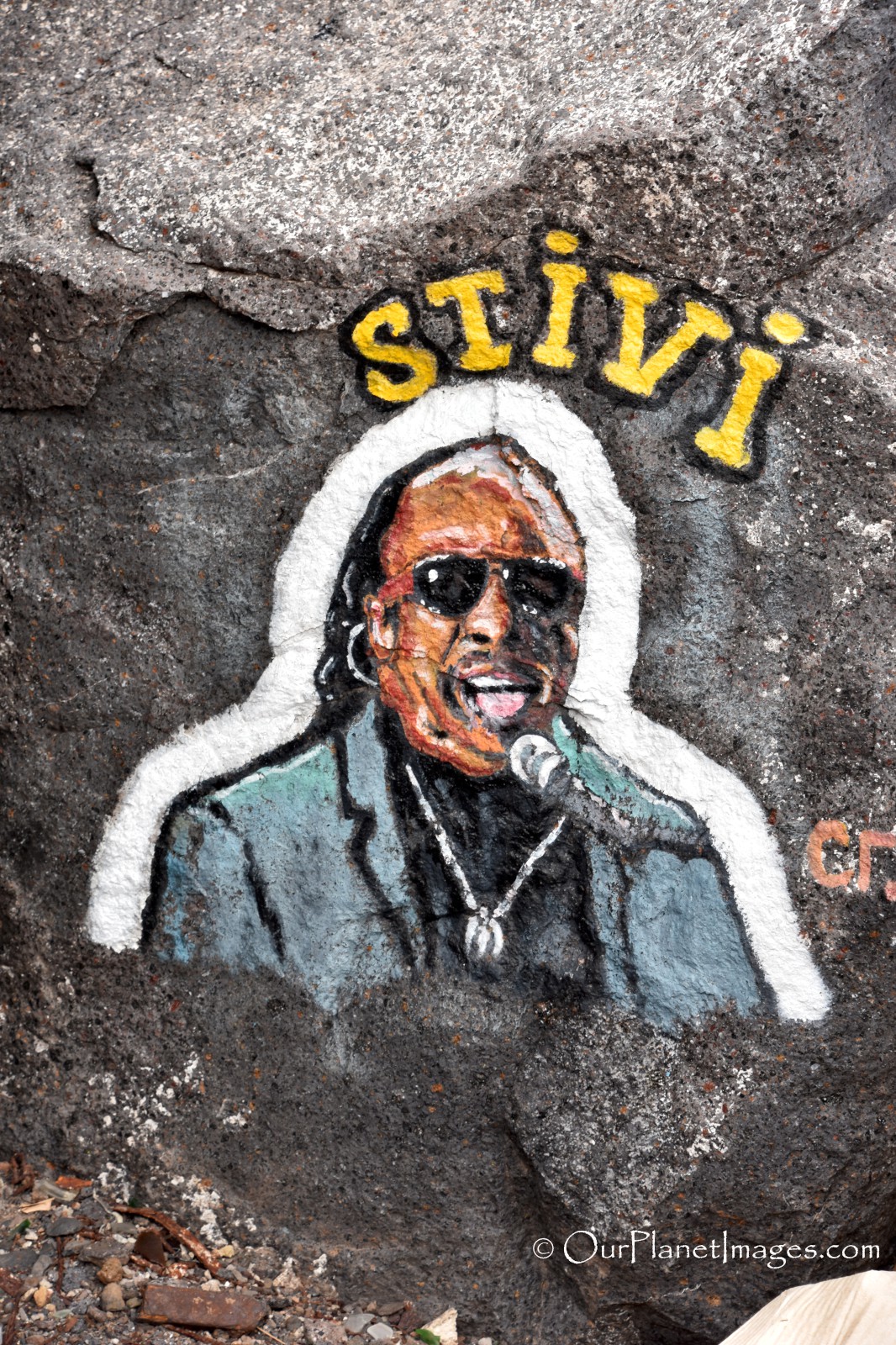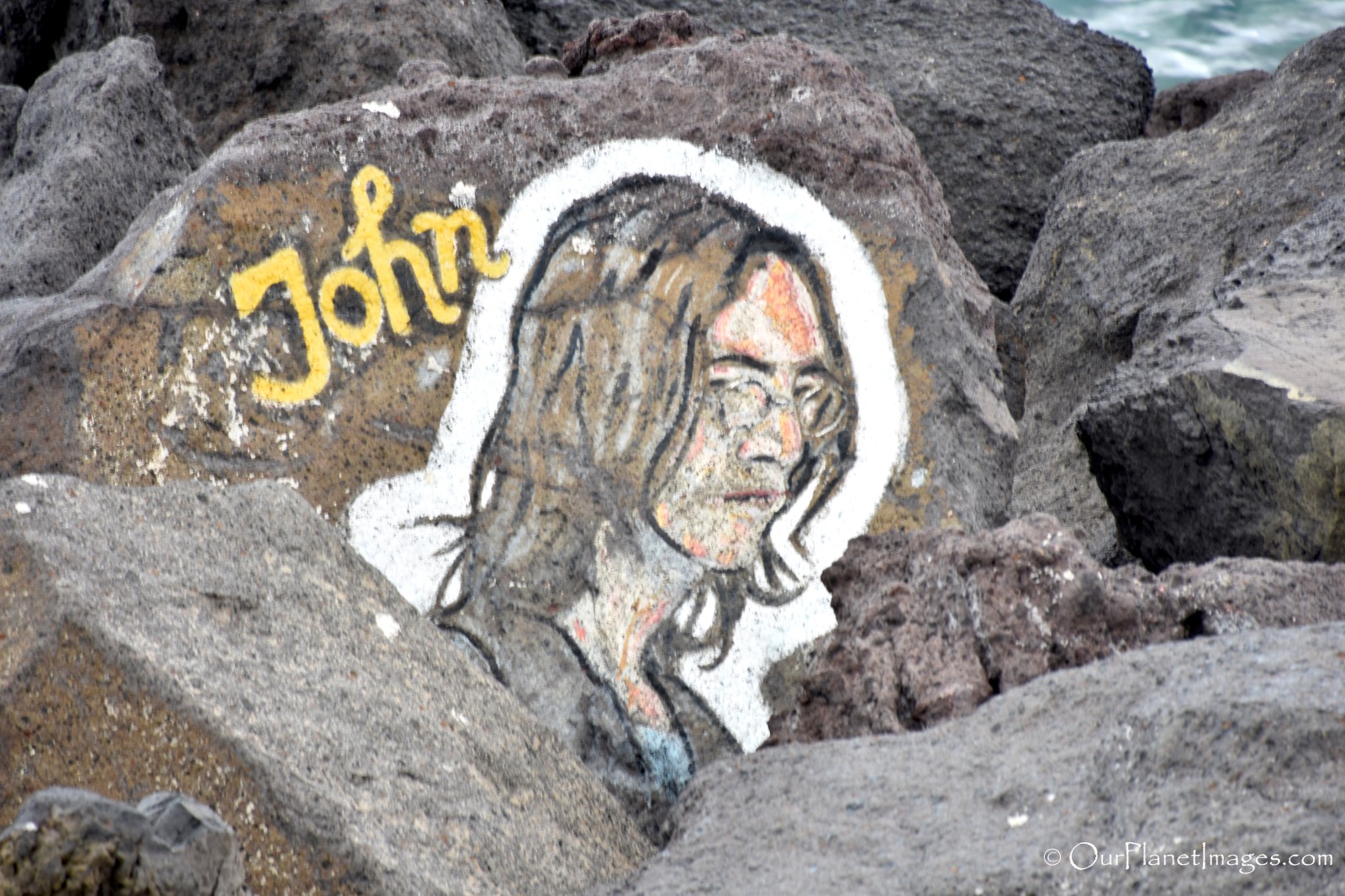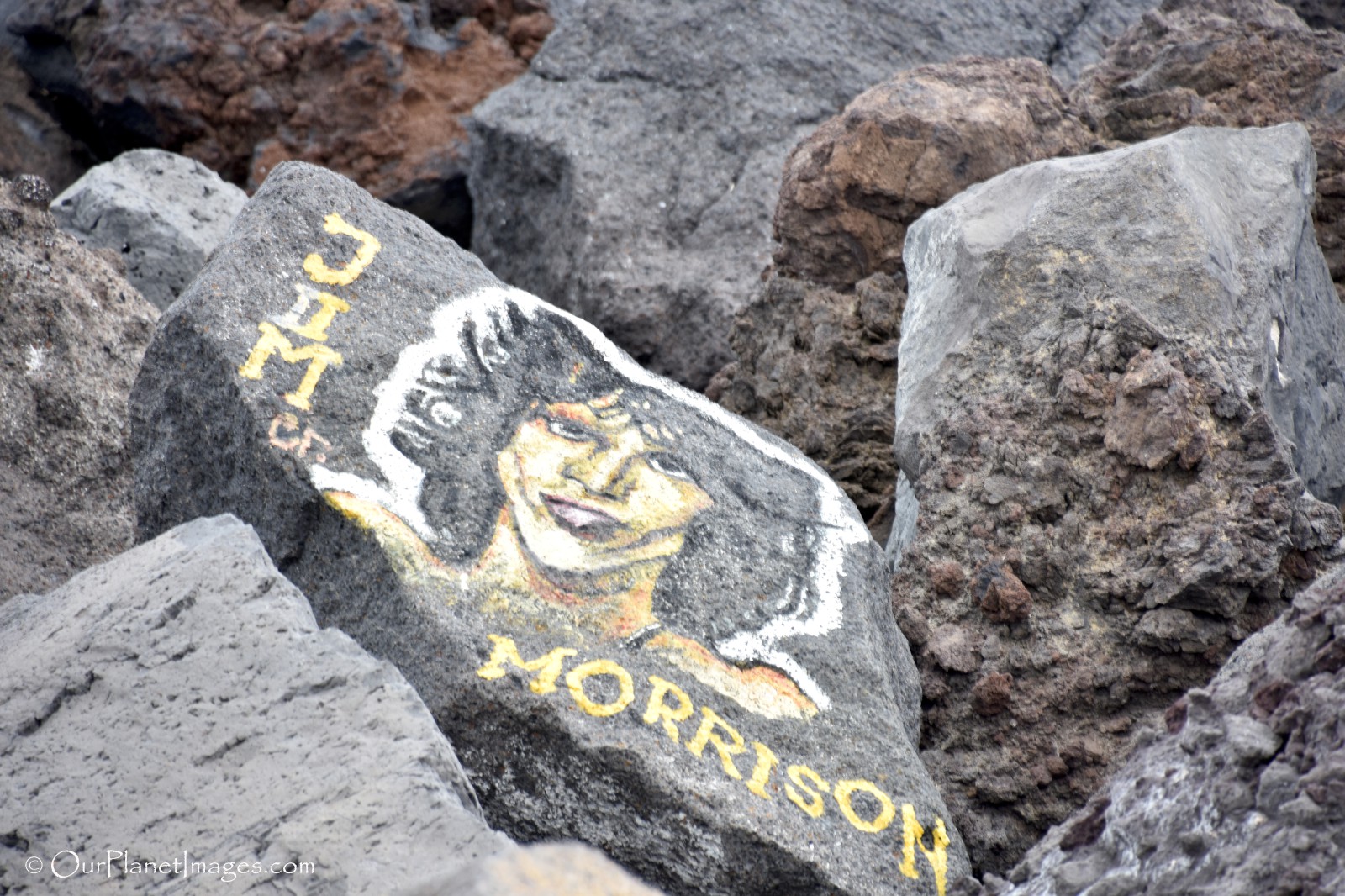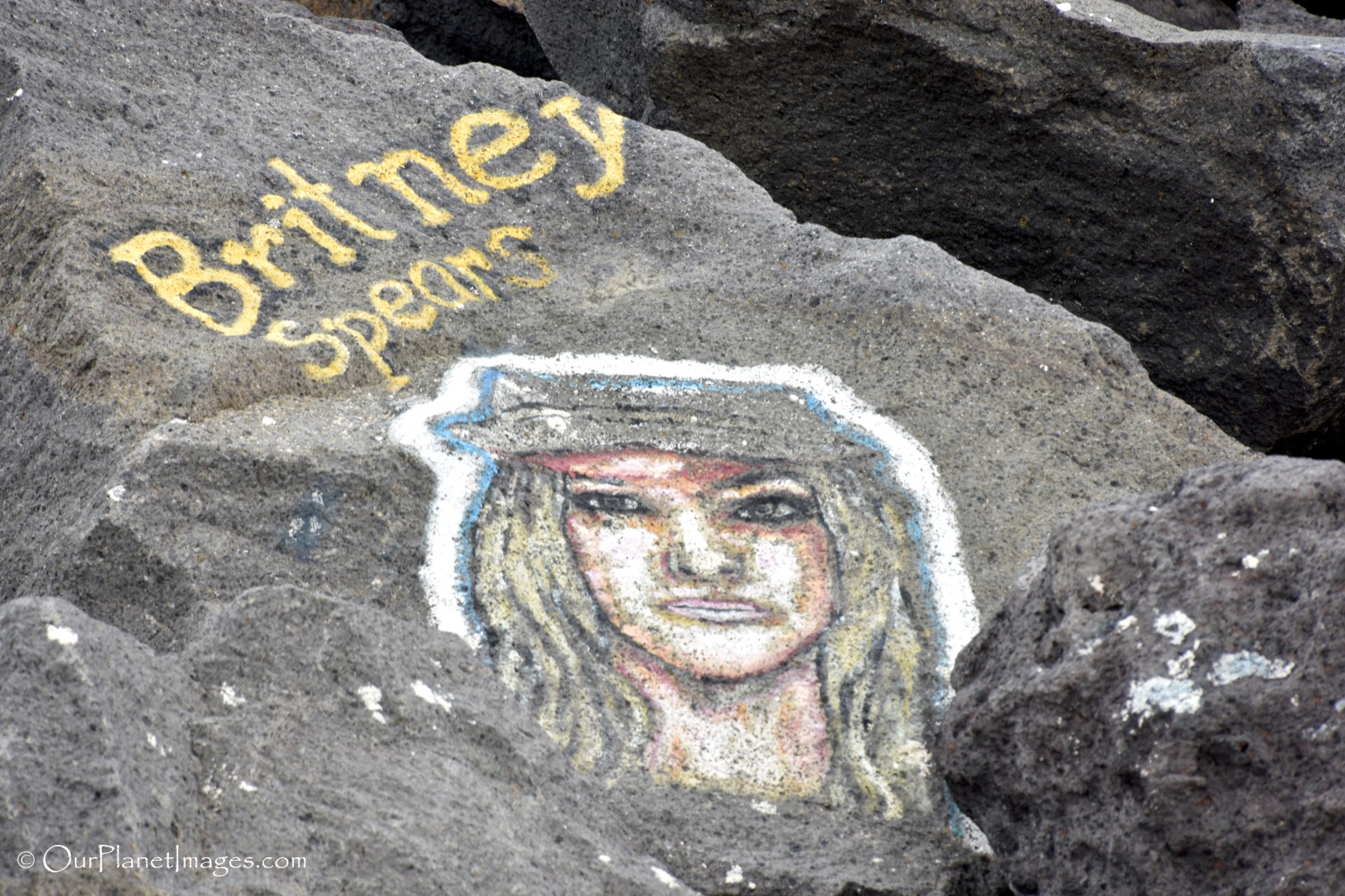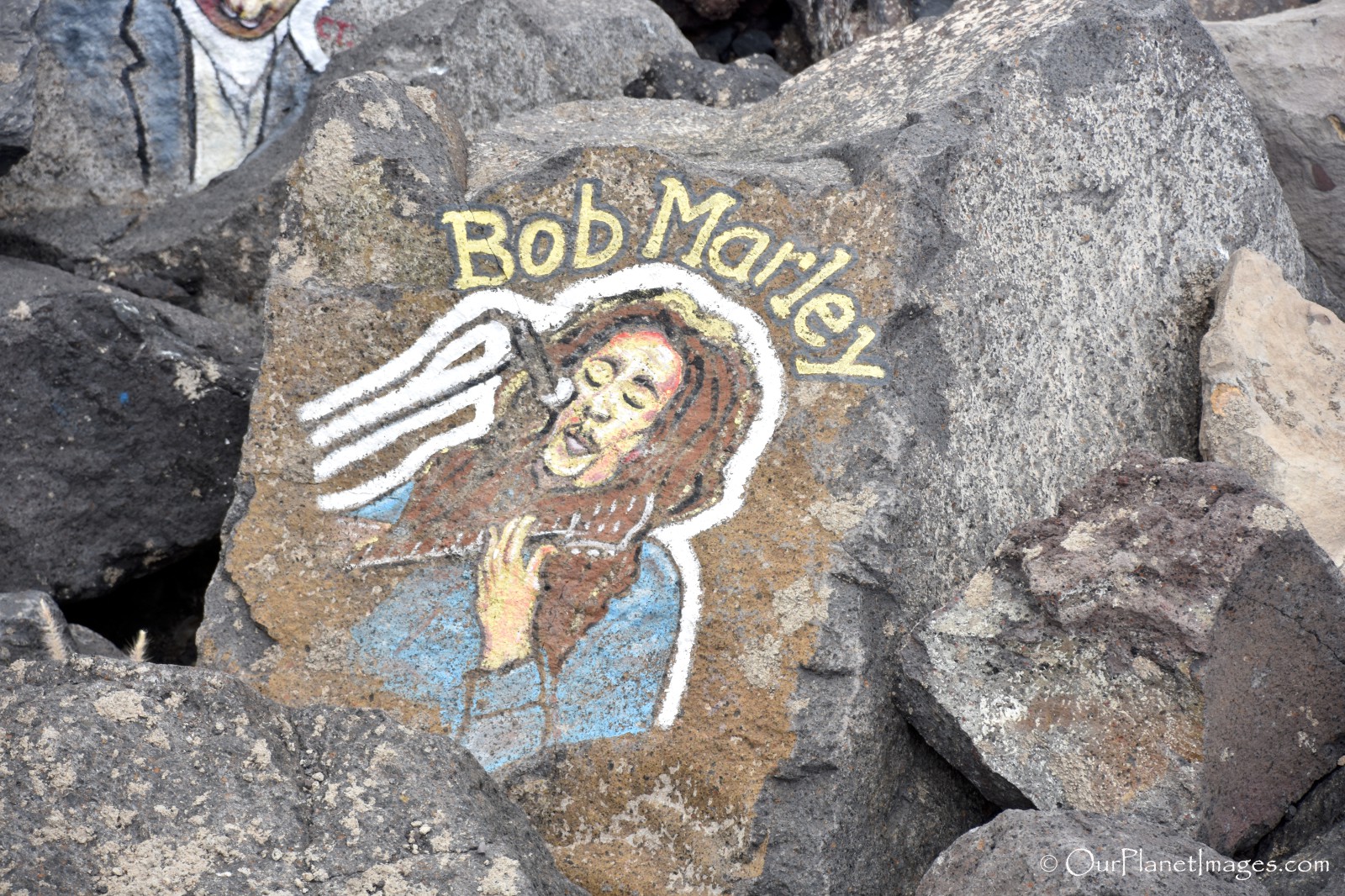 Similar to the feeling that we have while strolling along the Hollywood Walk of Fame, seeing portraits of musicians while searching through the Rocks of Fame brings back good memories of songs that we listened to and concerts that we attended.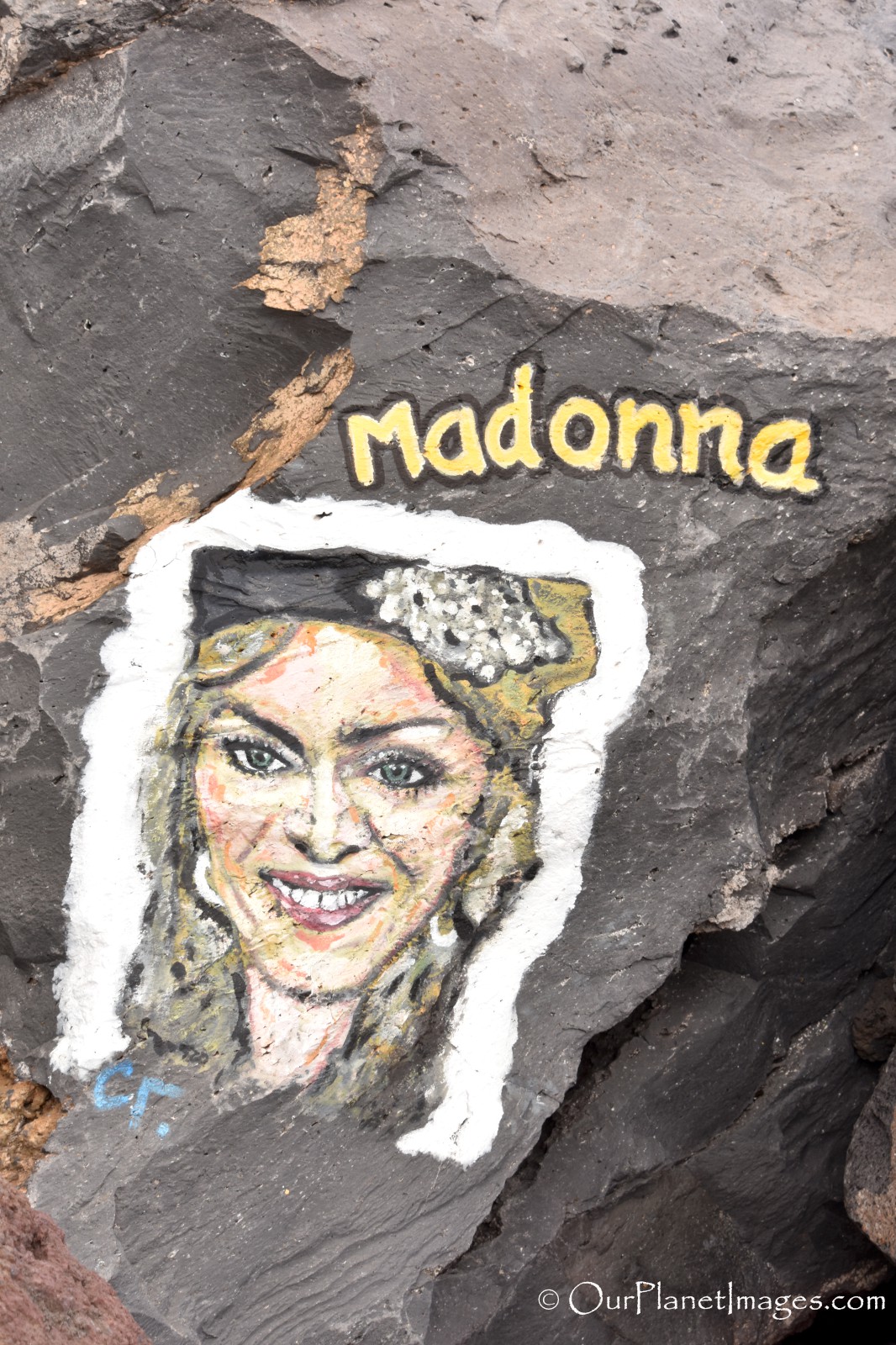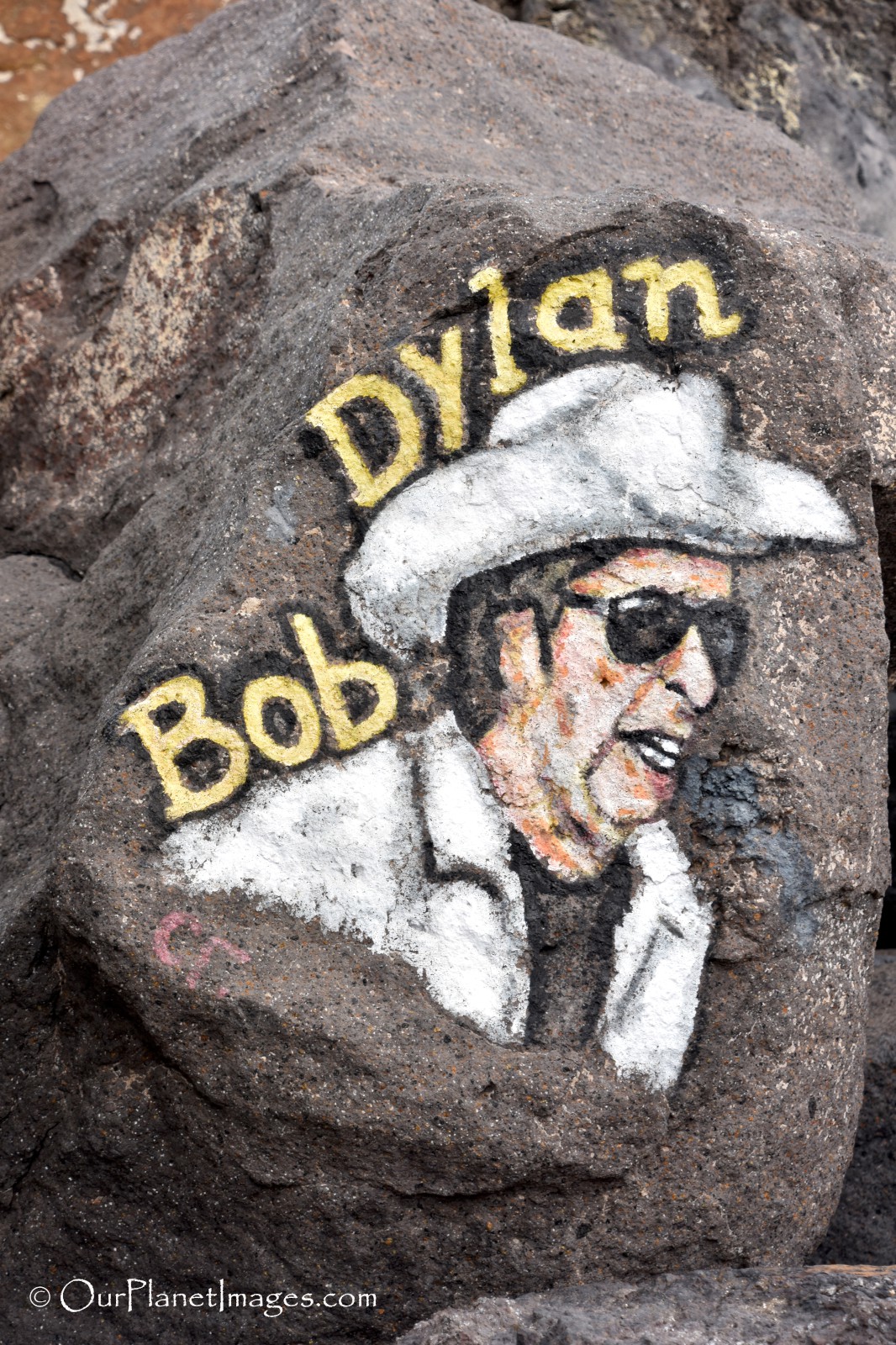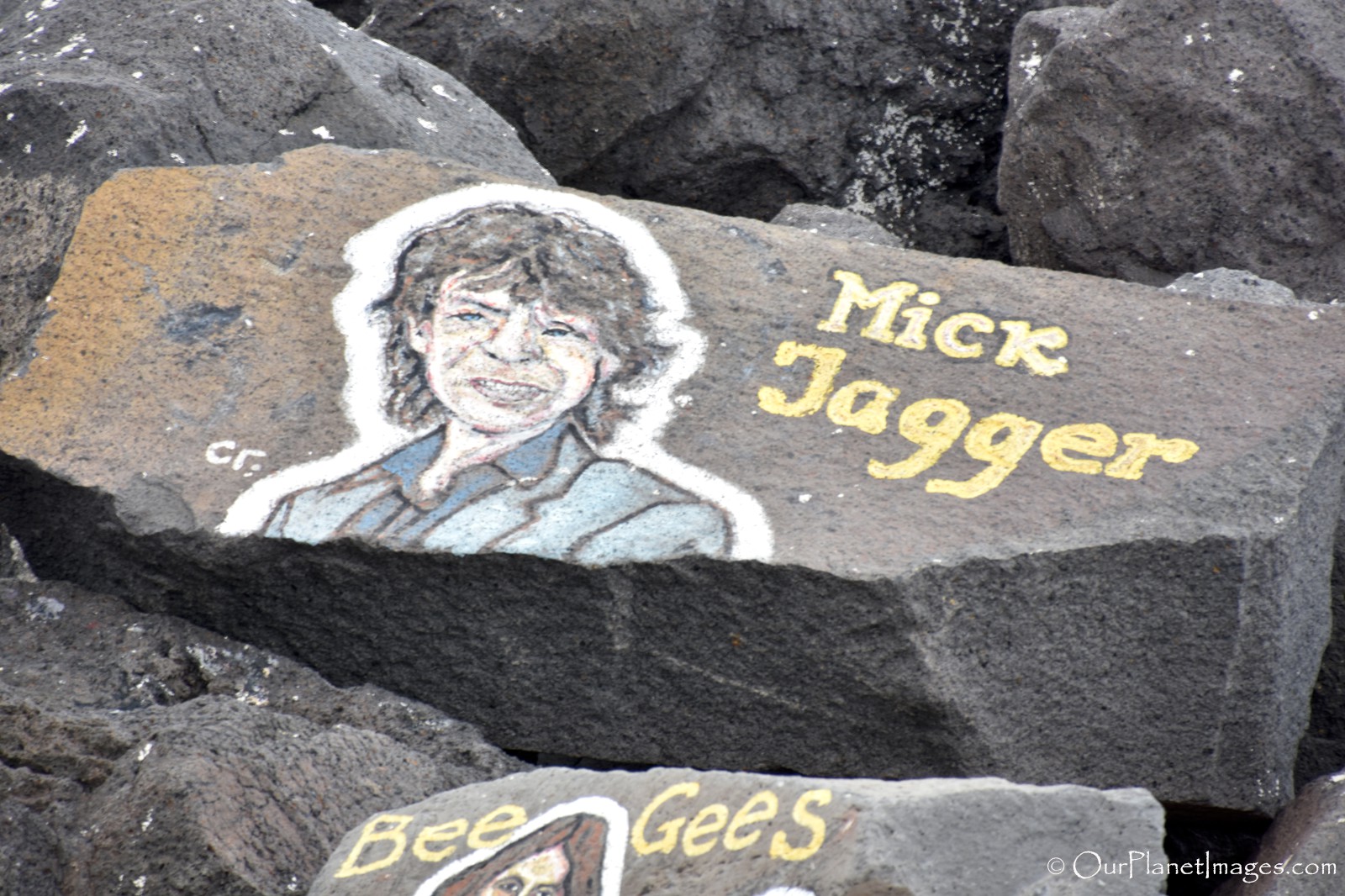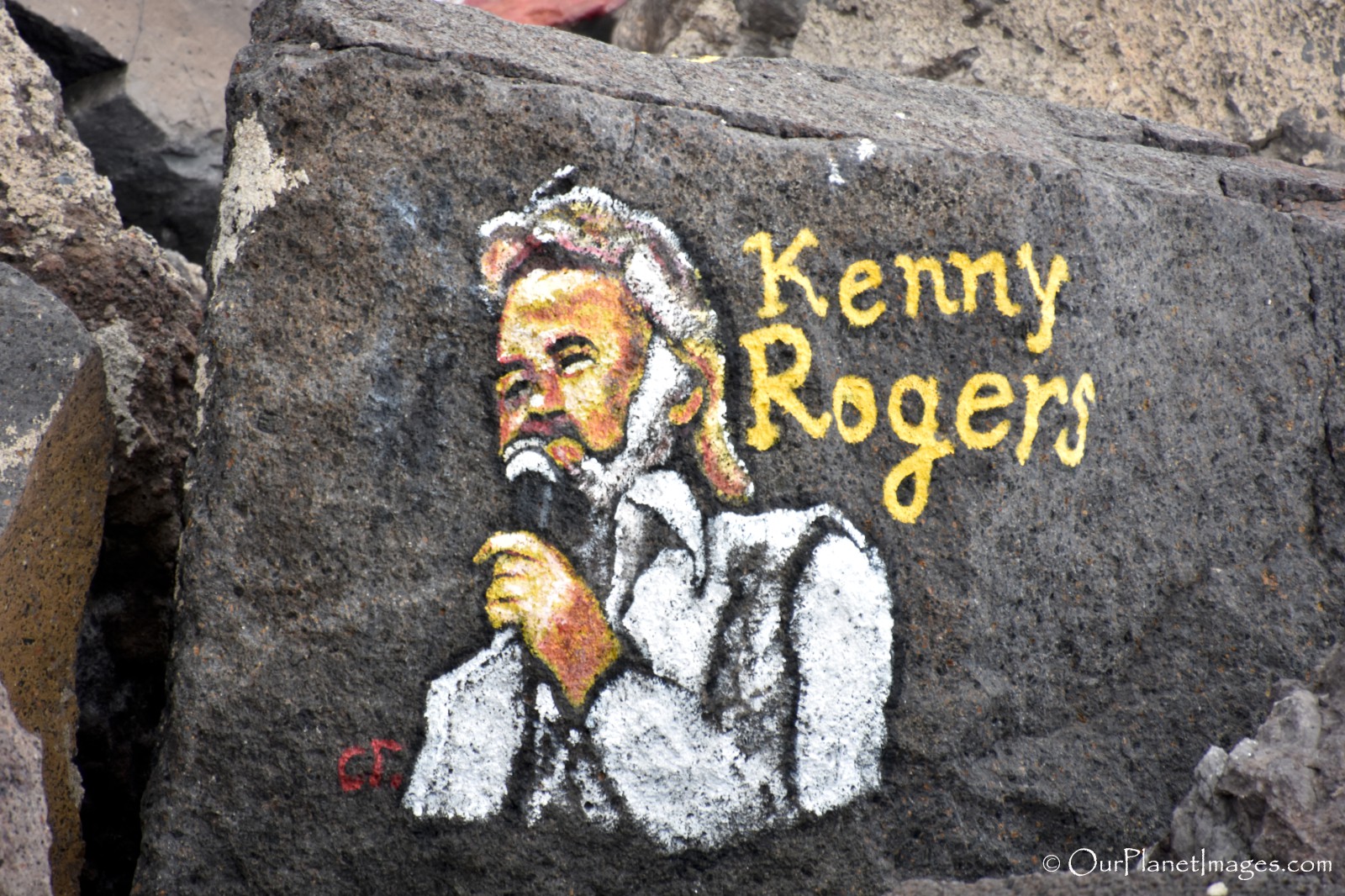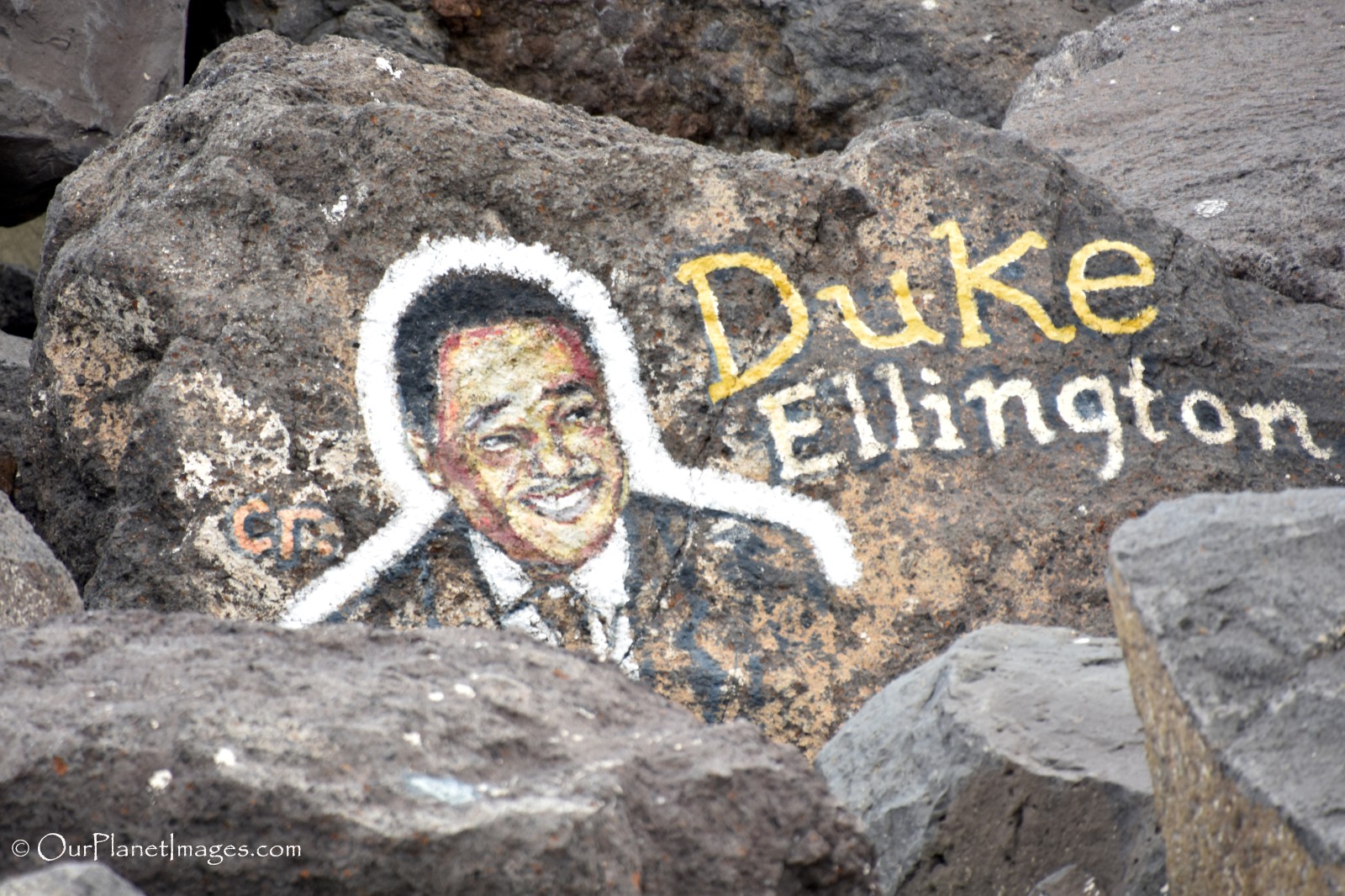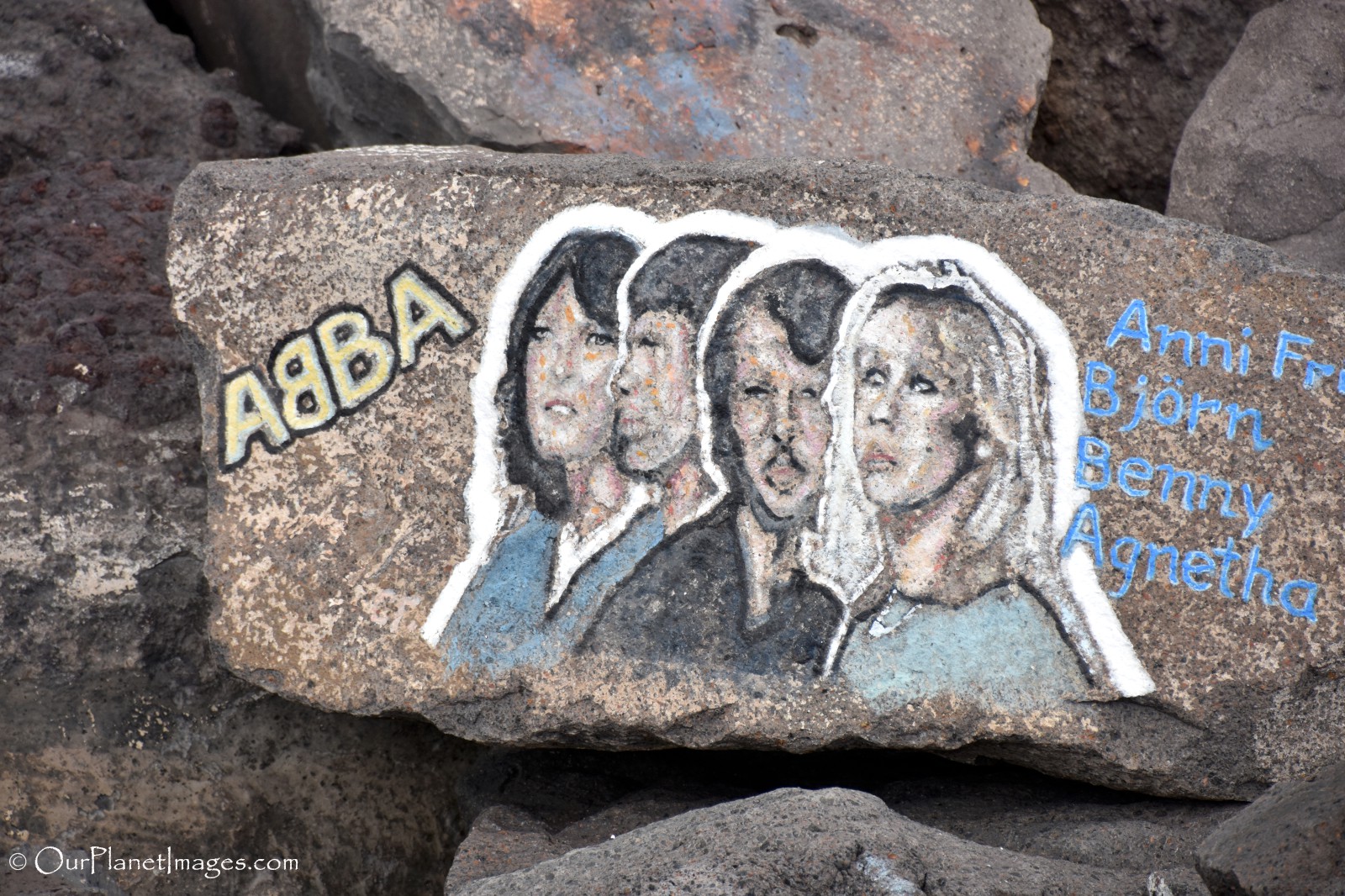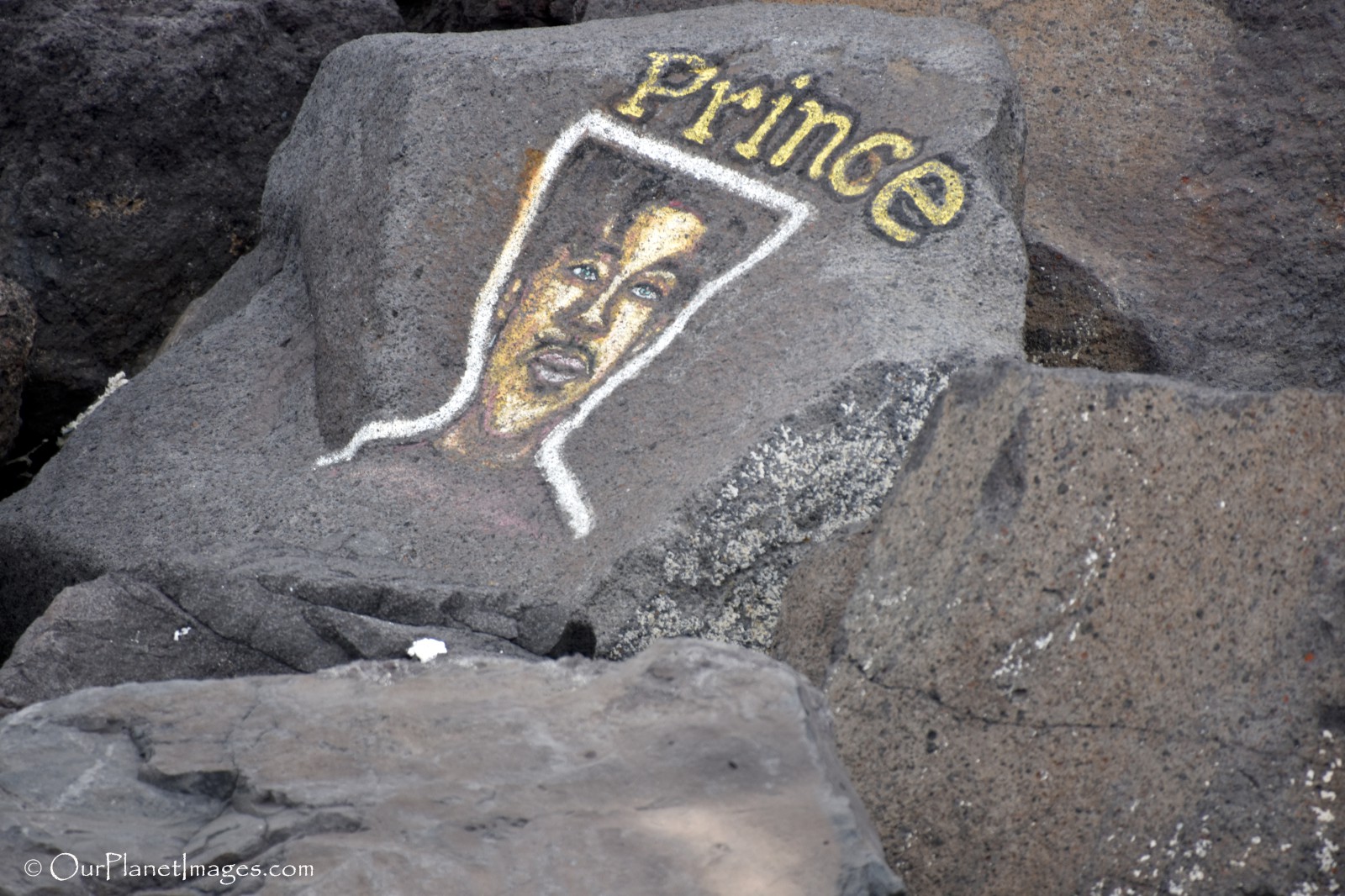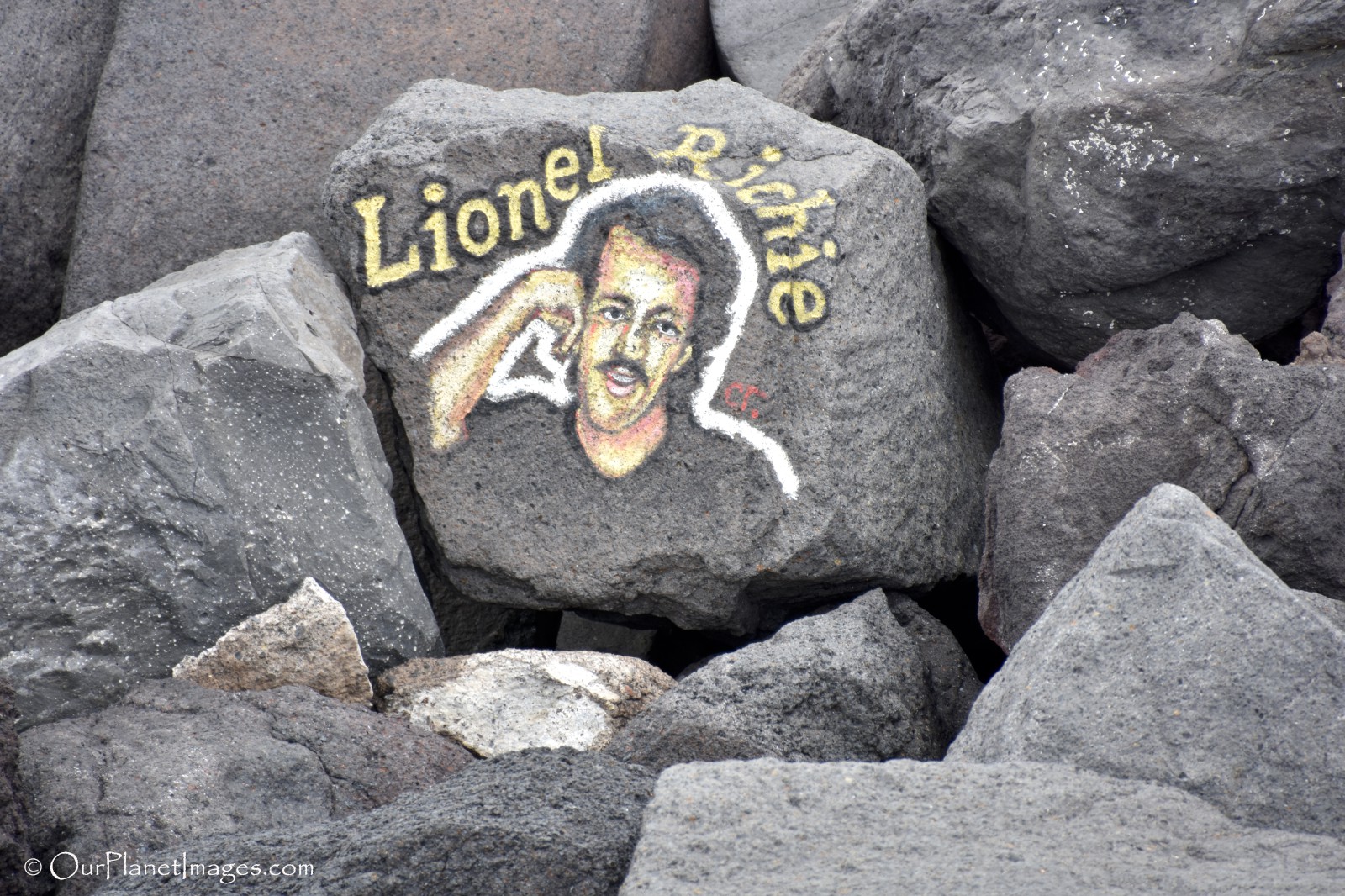 Checking out the local urban art is one of my favorite things to do while traveling. I have been surprised by how many different types of urban art that I have found.
Sometimes urban art is commissioned as a specific art exhibit but many times urban art is created on an existing structure like a wall or in this case it is on rock of a sea wall. I like to see projects like this where something that could be considered as an eye sore can be transformed into an interesting display that people enjoy visiting.
I enjoyed wandering along the Rocks of Fame and searching through the portraits to see the ones that had special meanings to me. A majority of them were entertainers that I enjoyed seeing and listening to but some brought back specific memories of events and places that have been and the people that were with me.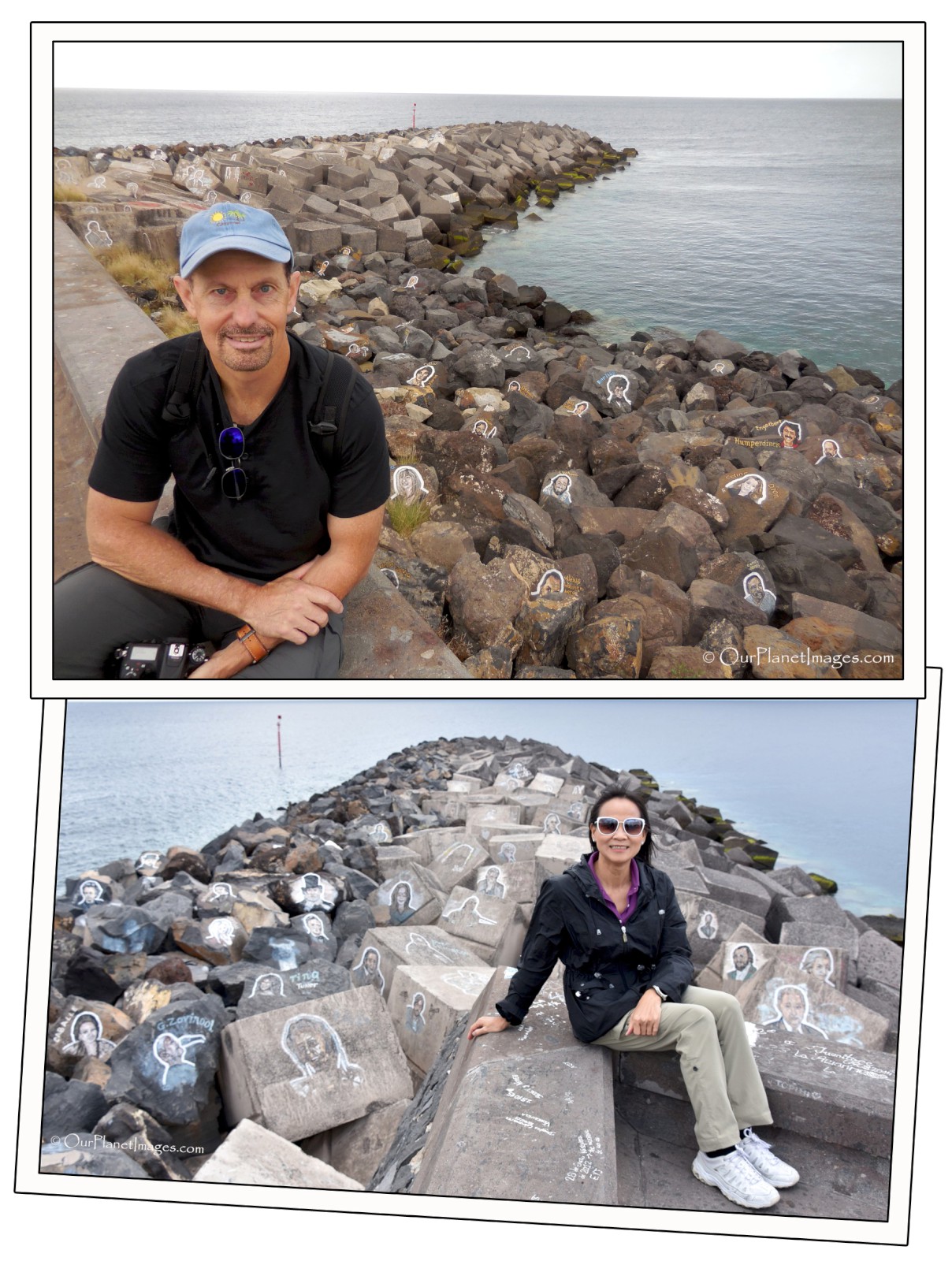 Music is an important part in most of our lives. Using music is a wonderful way to reflect back on the good times of our life!