Rainbow Bridge is a pedestrian bridge that crosses the Keelung River in Taipei, Taiwan. The bridge connects the Xinming Road in Neihu District and Raohe Street in Songshan District. Raohe Street is the location where the Raohe Night Market (one of the most famous night markets in Taipei) is located.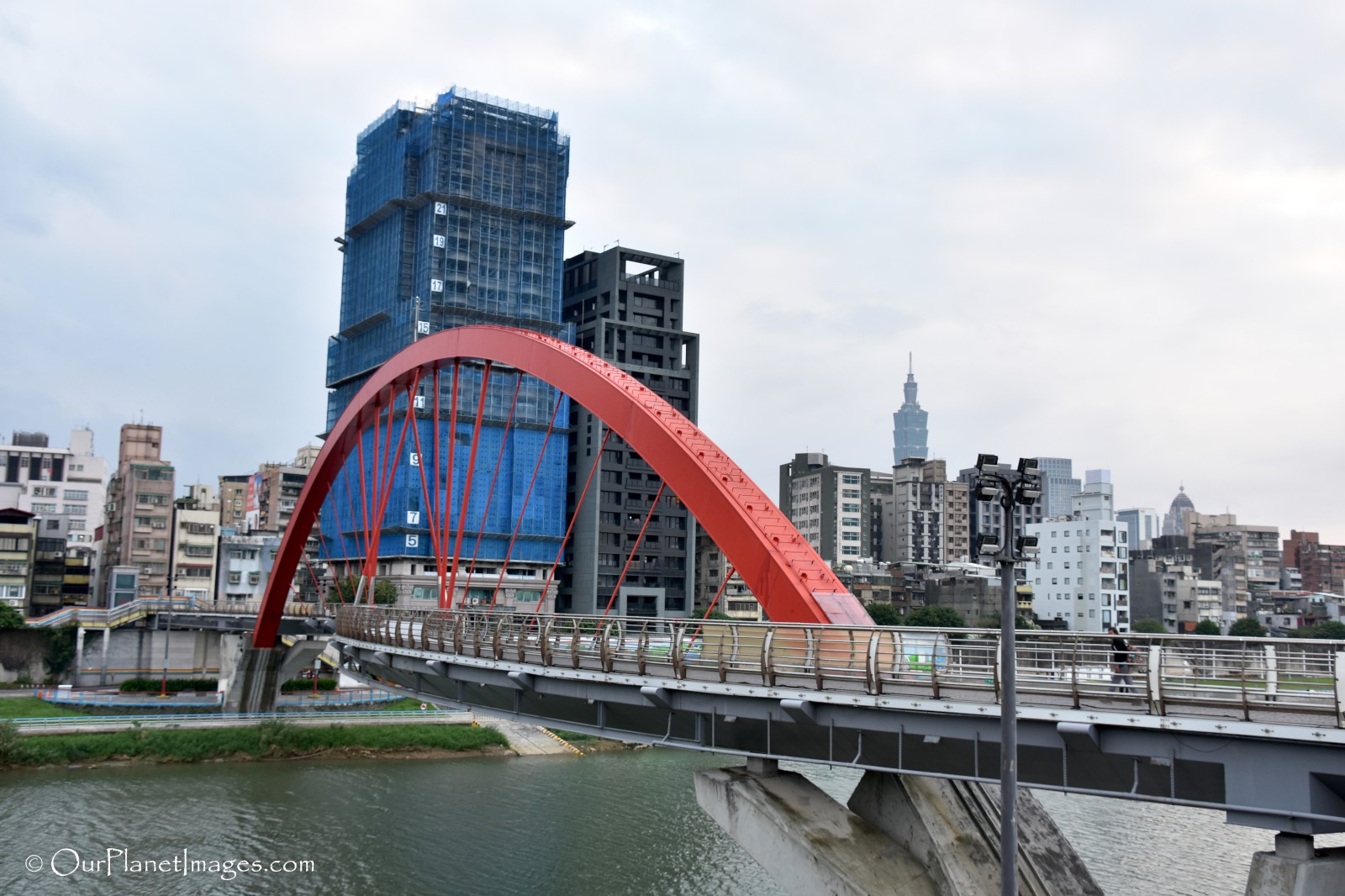 The bridge is a suspension bridge that is 167 meters (550 feet) long in a unique S-shaped walking path. The suspension arch is red with red colored suspension cable and the walking path is tiled with alternating pink and pale blue tiles.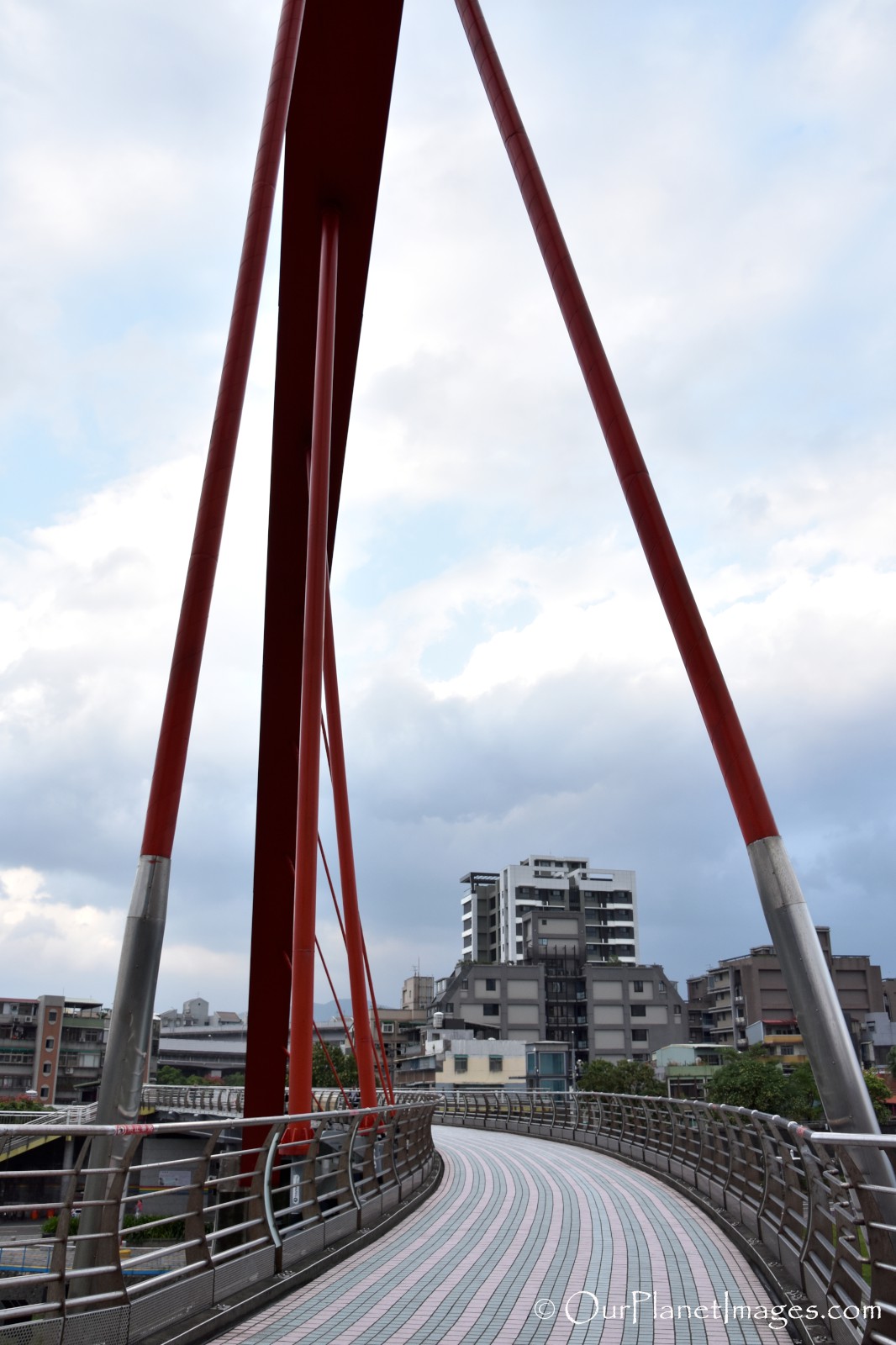 When it starts to become dark Rainbow Bridge and the high rise building of the Taipei become lit and the setting makes for a nice view of the skyline with the famous Taipei 101 building shining above the other buildings of the city.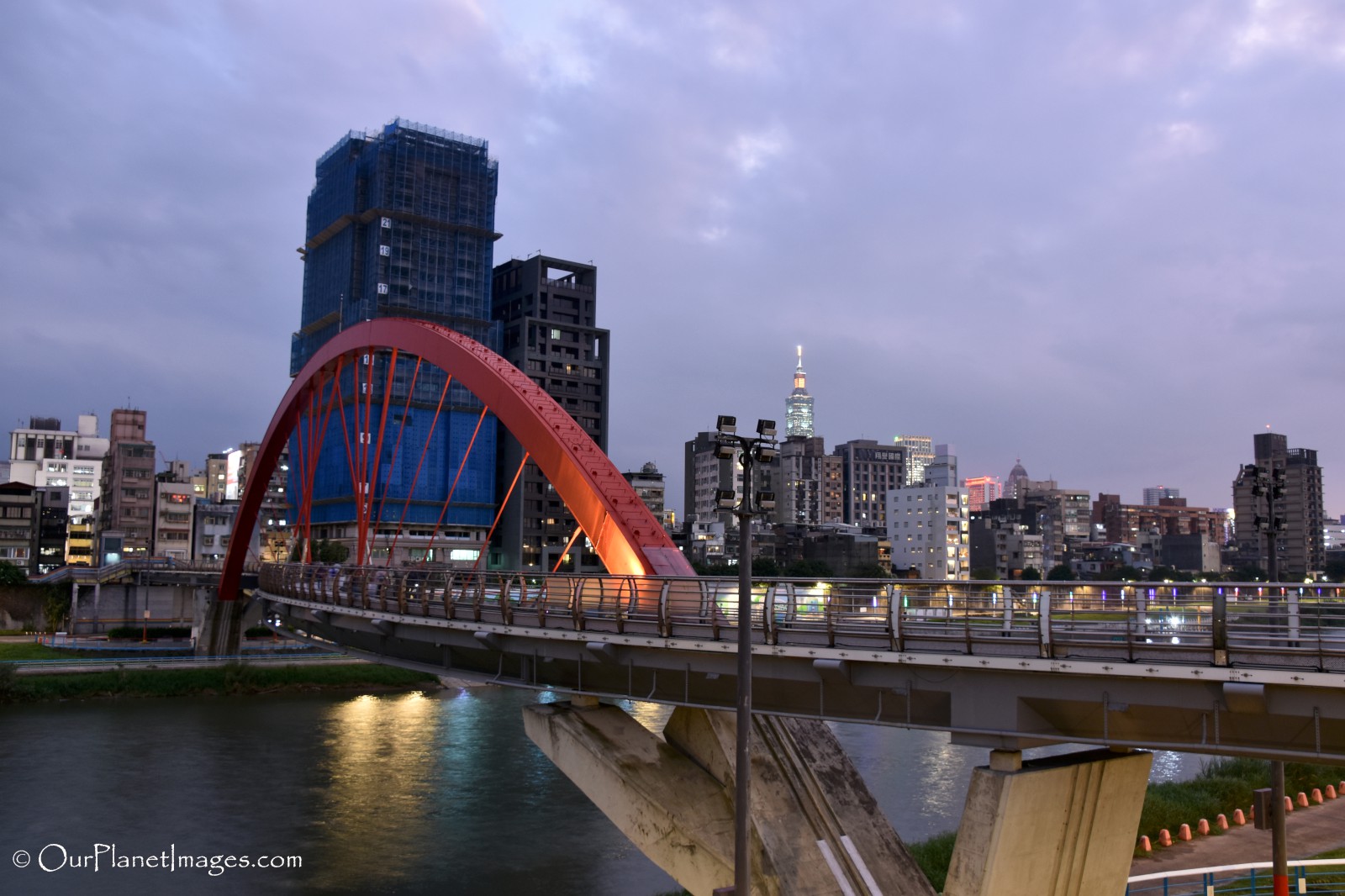 After dark Rainbow Bridge earns its name by changing into a rainbow of colors. The bridge is lit with rotating colors of red, pink, yellow, green, light blue and purple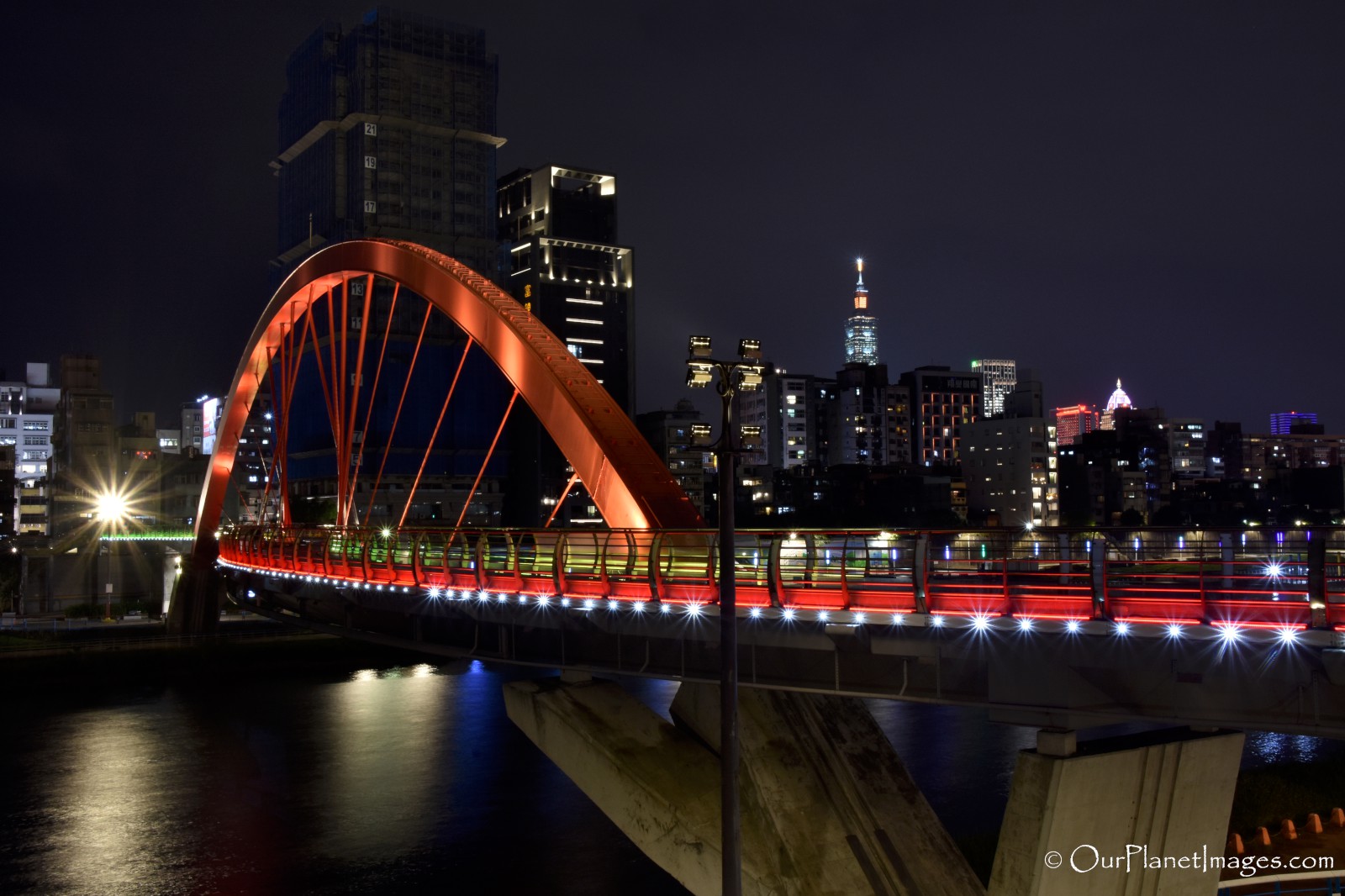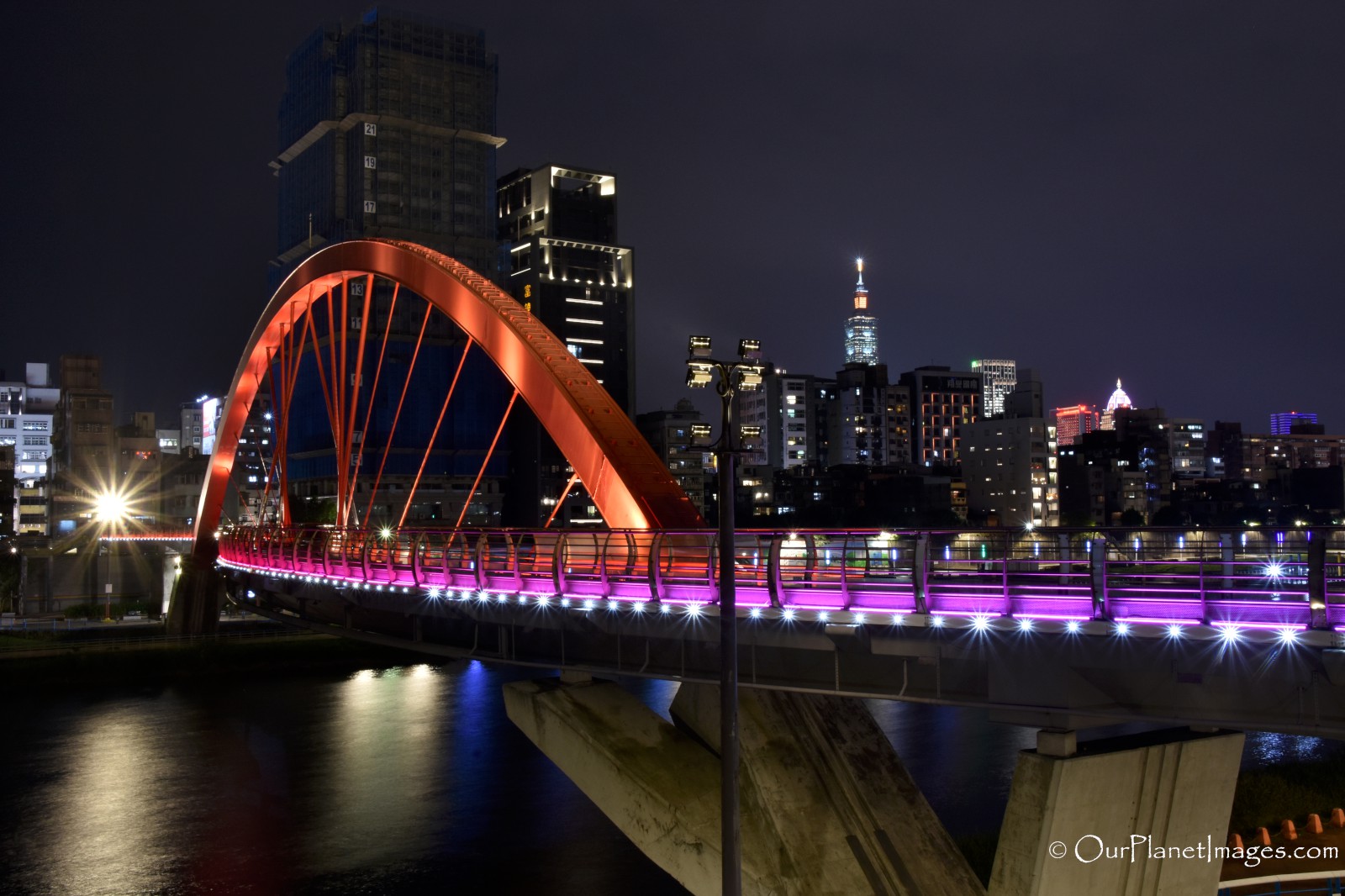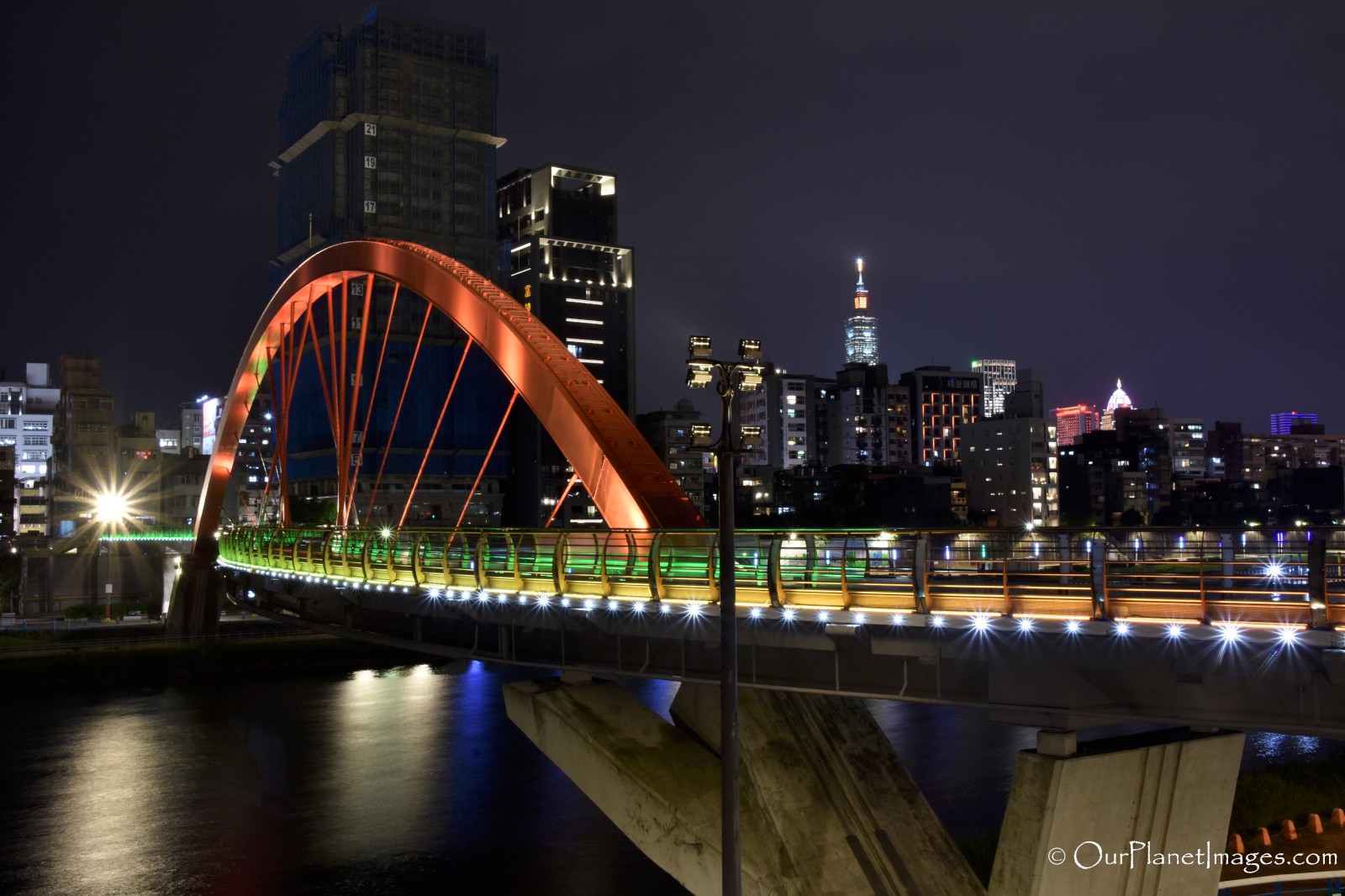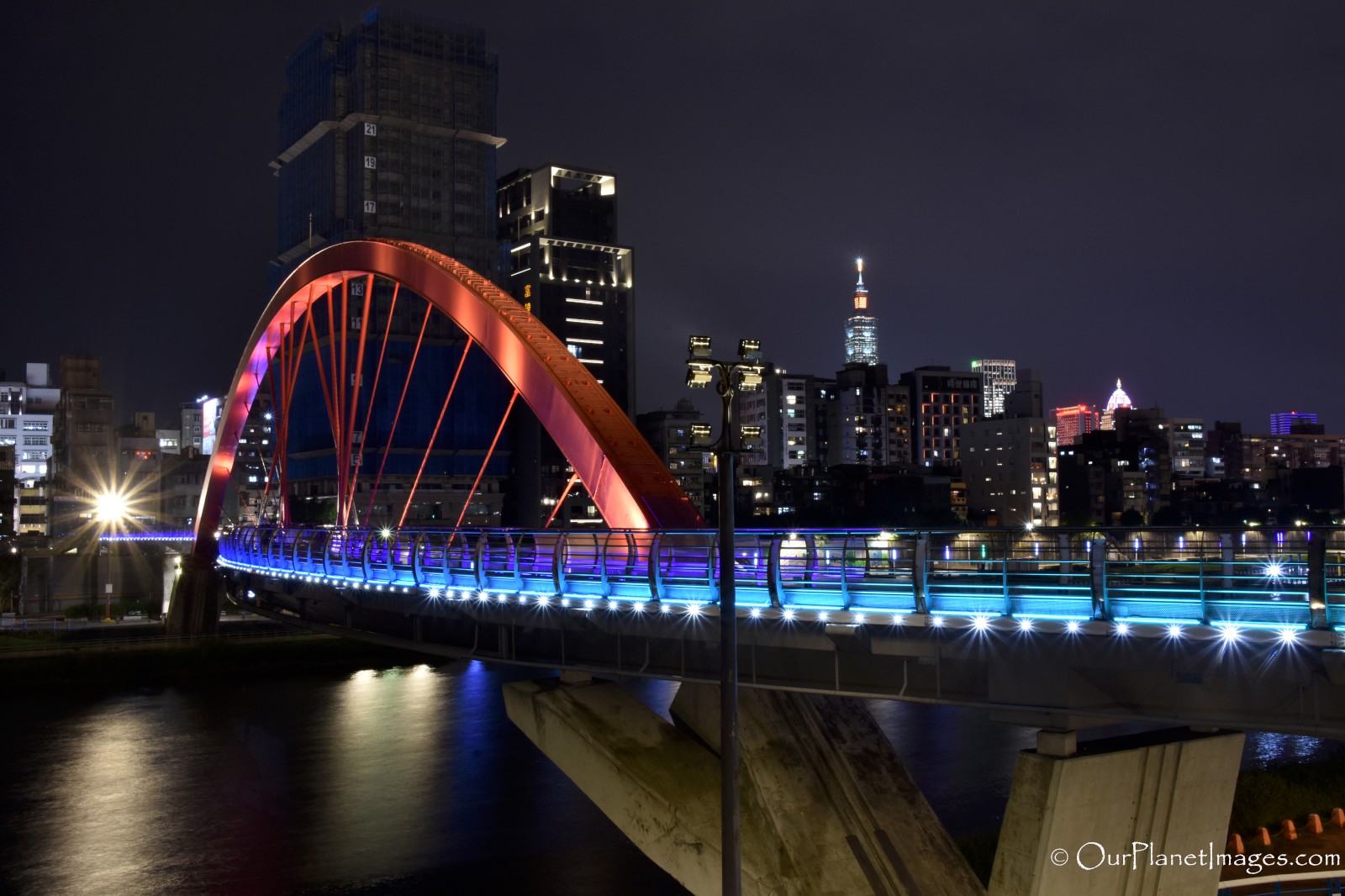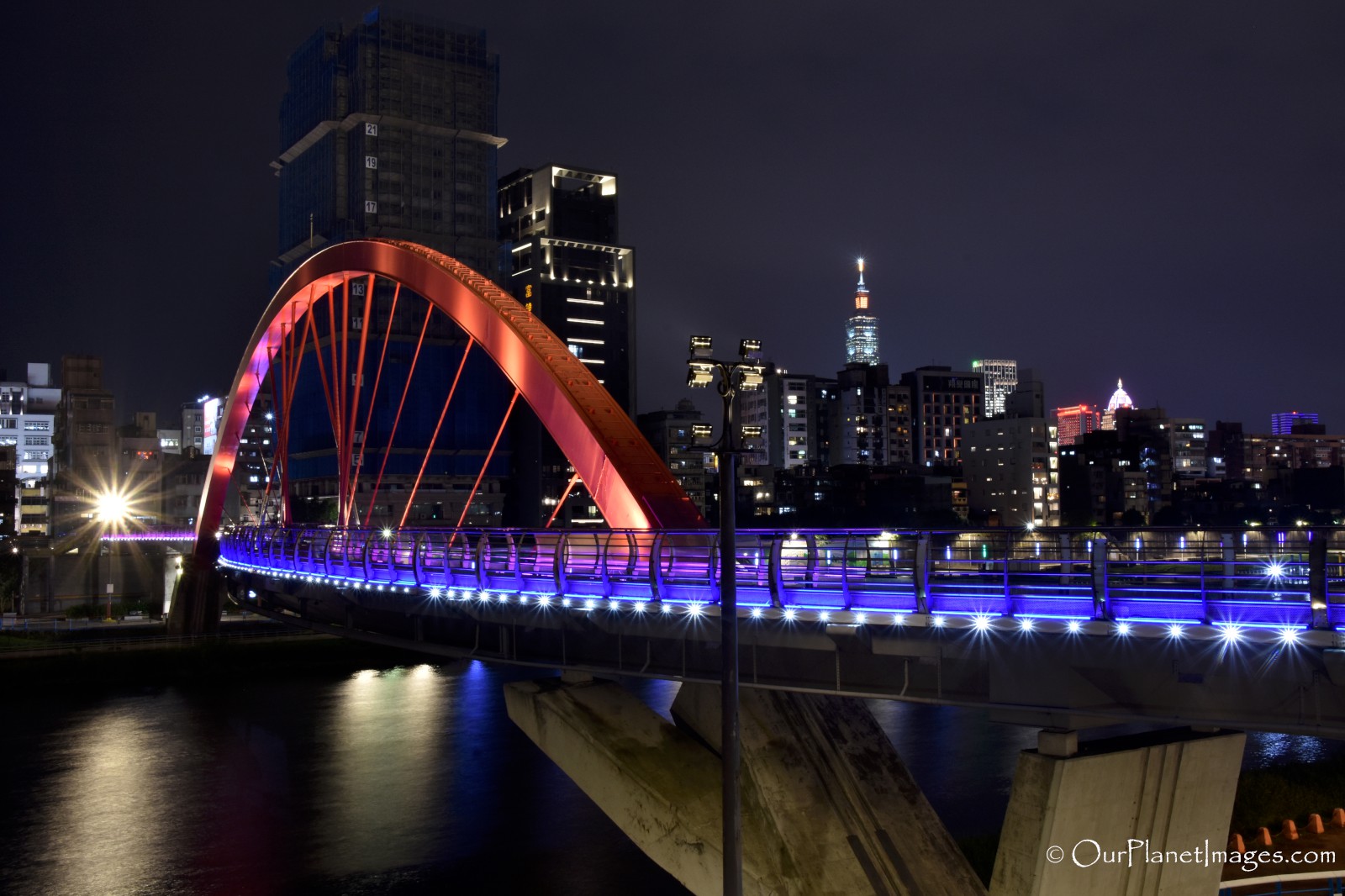 The Rainbow Bridge is one of many bridges that cross the Keelung River. The view from Rainbow Bridge allows for nice views of the First MacArthur Bridge shown in the daytime photo below and the Chengmei Bridge shown in the night time photo below.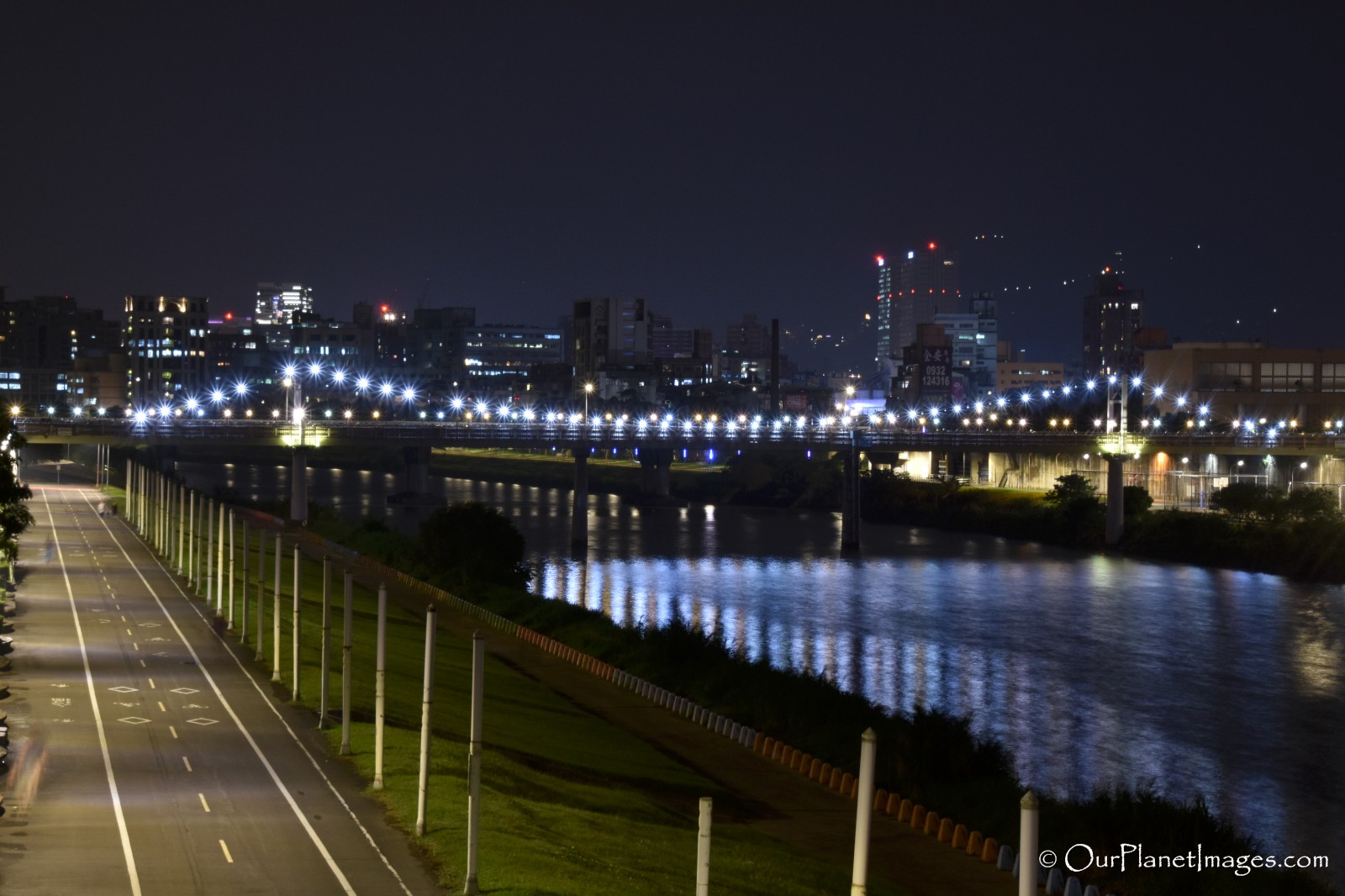 Bridges are not something that many people put on their list of places to see when they travel but many times they are near locations that are feature places to see.
Many visitors to Taipei spend a night at the Raohe Night Market and the Rainbow Bridge is an easy walk from the market so visiting the bridge while it is colorfully lit is easy to do.
The colorful lighting is what make the bridge pretty and from the right angle it makes a nice foreground for the city high rises of Taipei with the featured Taipei 101 building rising above the other buildings.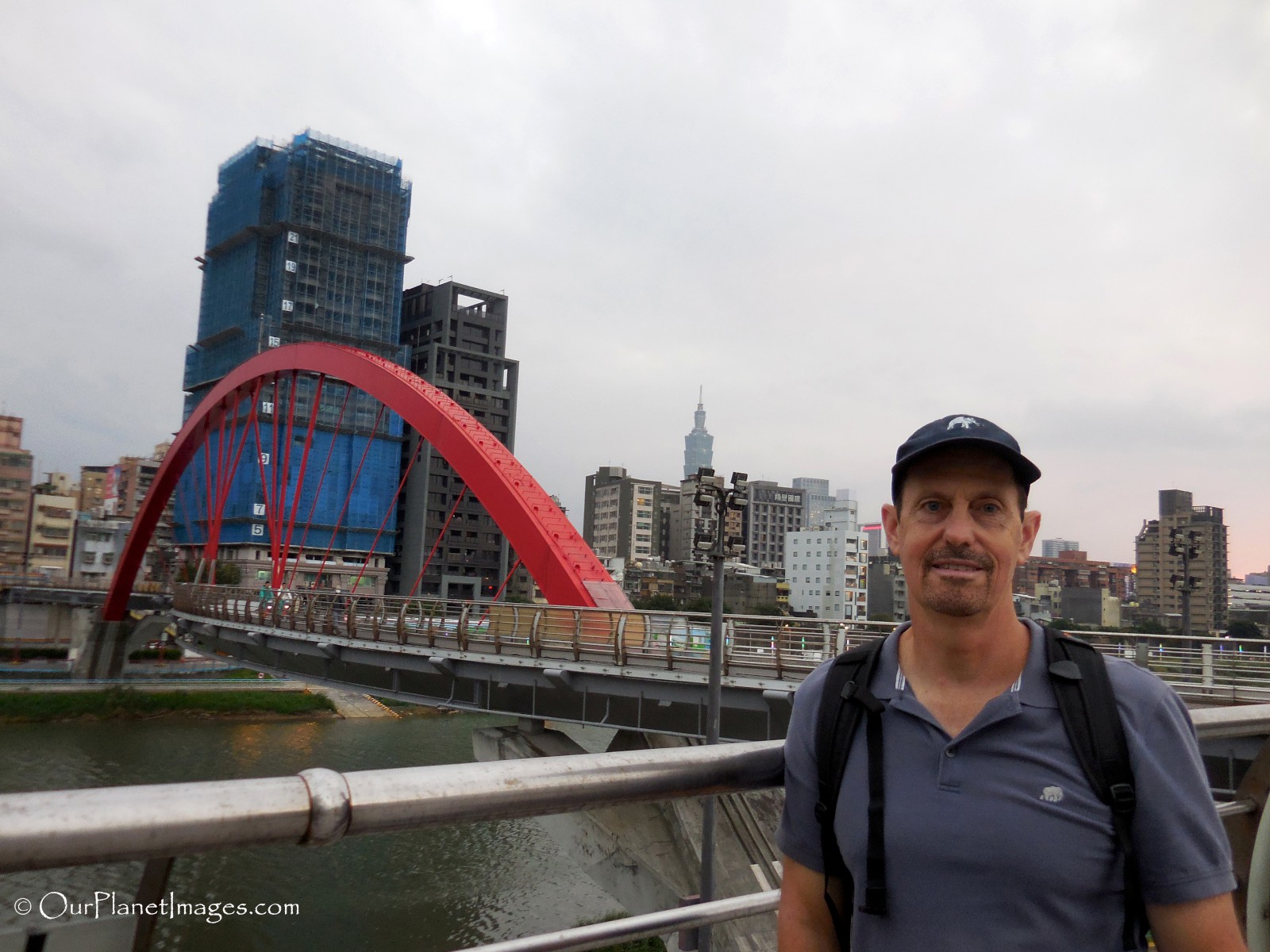 In my travels I have seen many beautiful and creatively designed pedestrian bridges. Some have very unique structural designs and others are a beautiful addition to the location. Try to take time to see pedestrian bridges in the places that you travel, they may really surprise you.