Piazza Novona is one of the most famous squares in Rome. The plaza was commissioned by Pope Innocent X and constructed in 1664 on the site of an ancient stadium for the purpose of celebrating the greatness of the Pamphillj family.
The plaza centers around three fountains with the largest fountain in the center of the plaza and the smaller two on each side near the entrances to the plaza. This fountain is known as the Four Rivers Fountain. The most striking feature of this fountain is the Egyptian style obelisk in the center of the fountain. The base of the fountain has four water streams which represents four great rivers: The Nile, the Ganges, the Danube and the Rio de la Plata. On top of each water stream is a large statue seated in strange poses portraying each of the four rivers.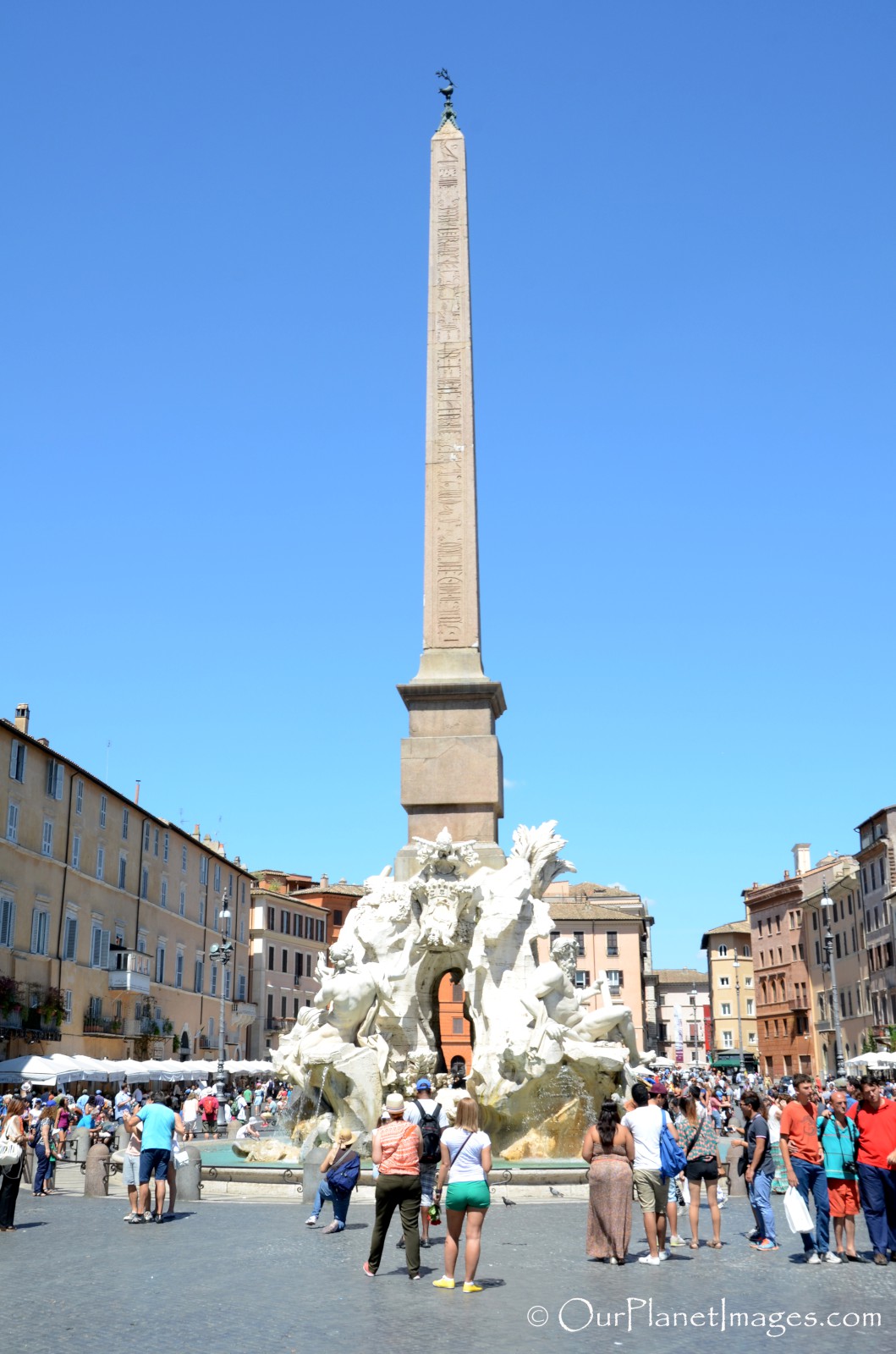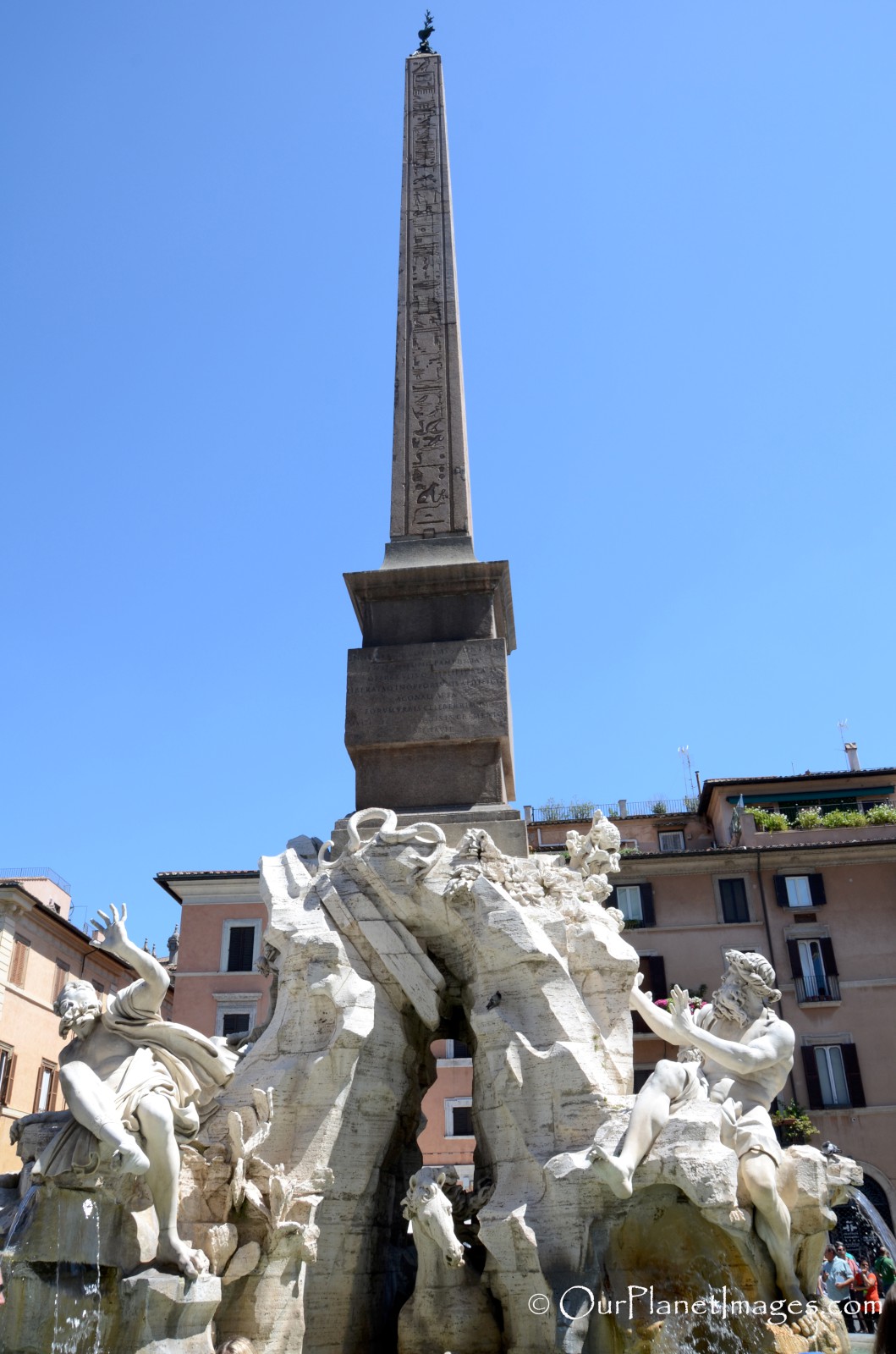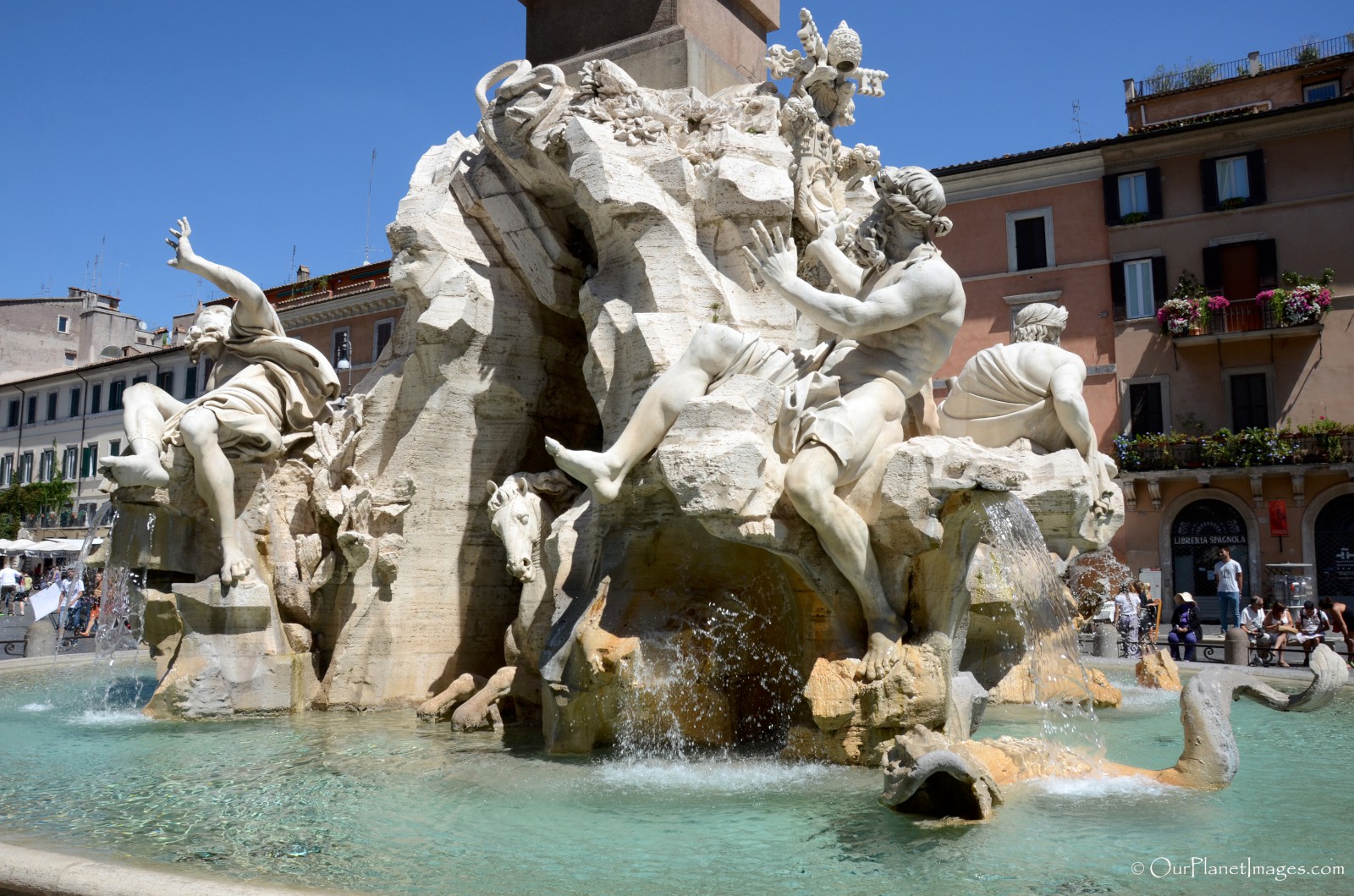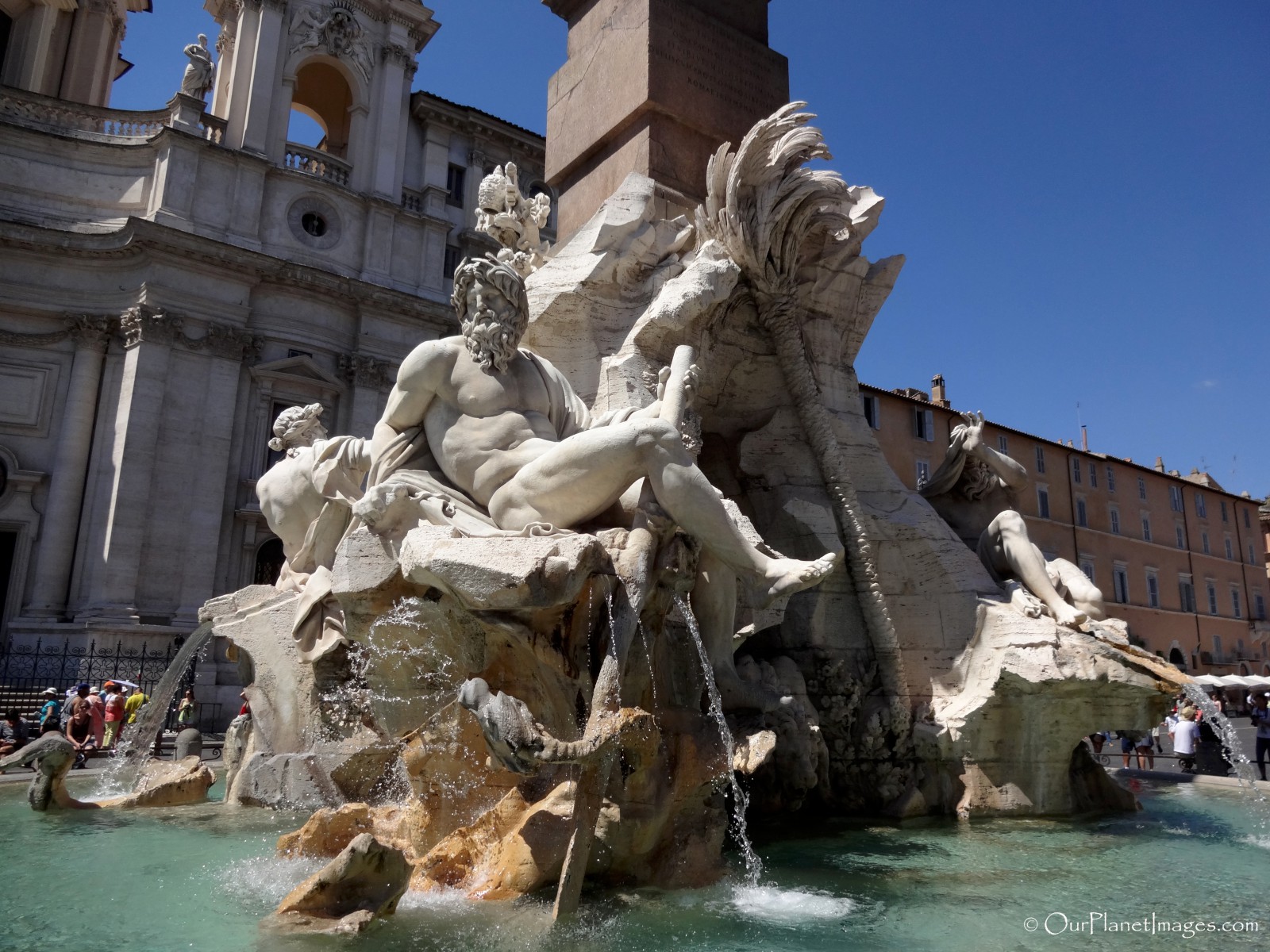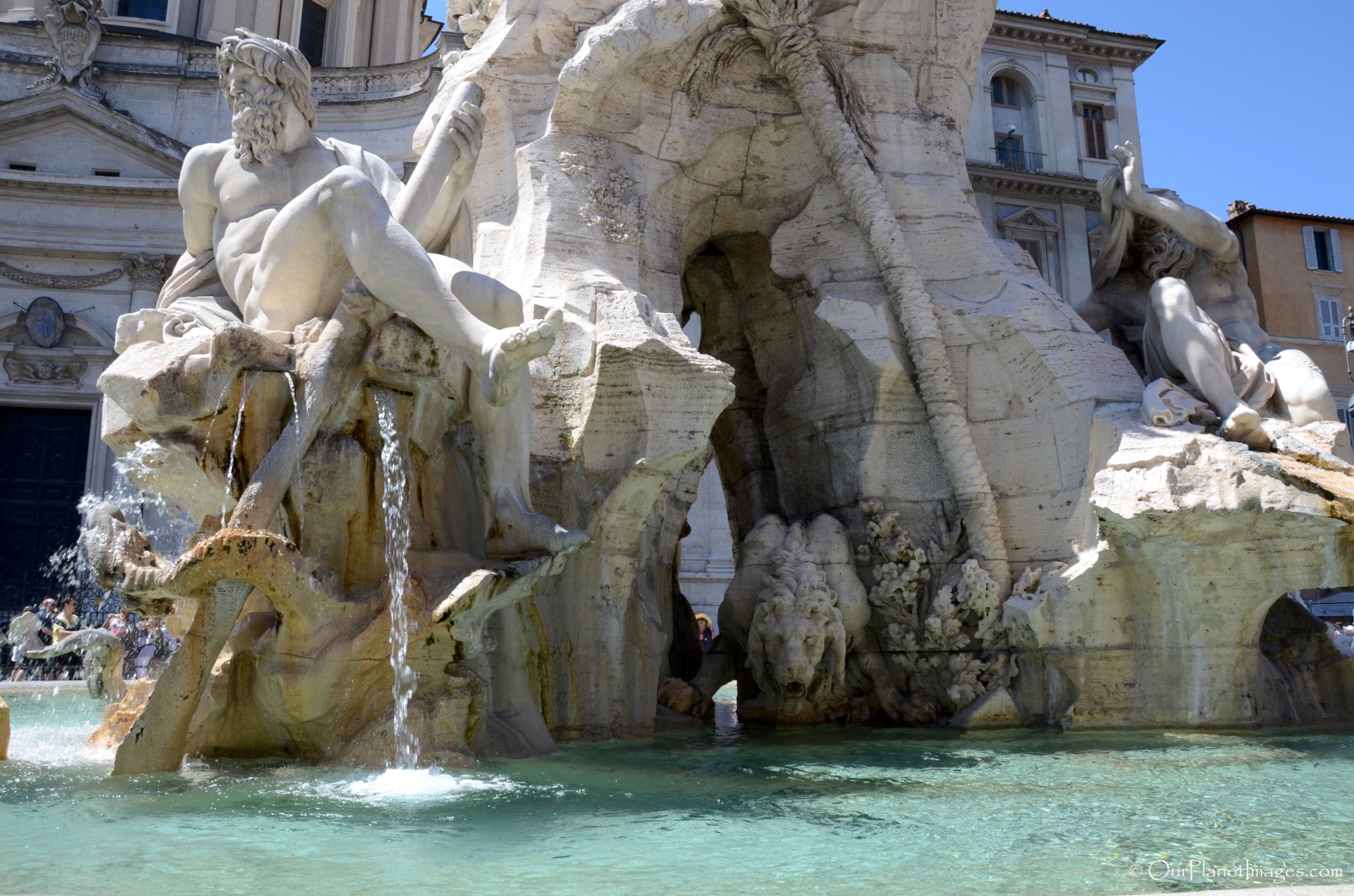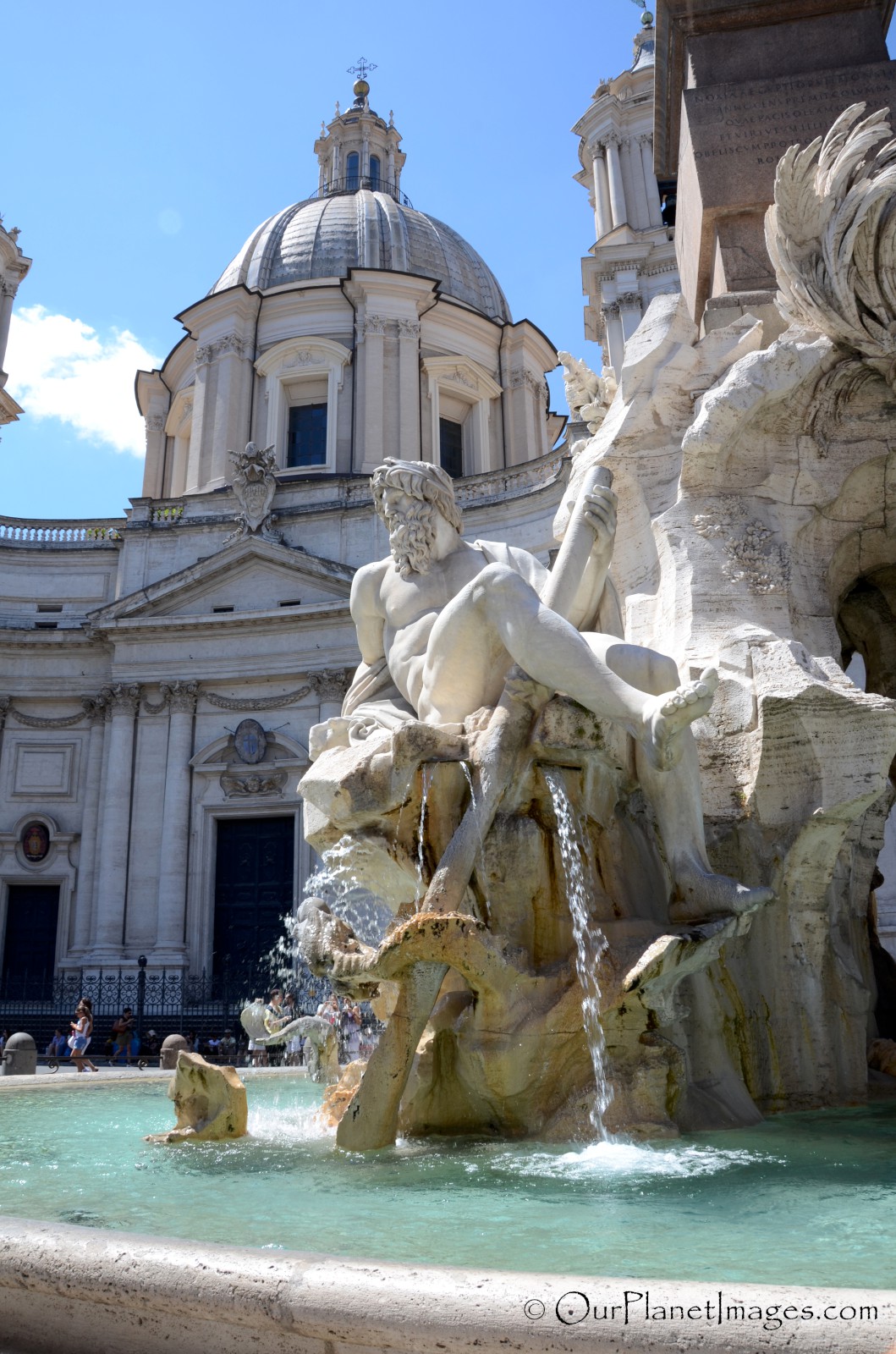 The second fountain is located on the north end of the plaza and is known as the fountain of Neptune and depicts the Roman god of water (Neptune) in battle with a large octopus. The surrounding sculptures are of mermaids, a sea horse and angels.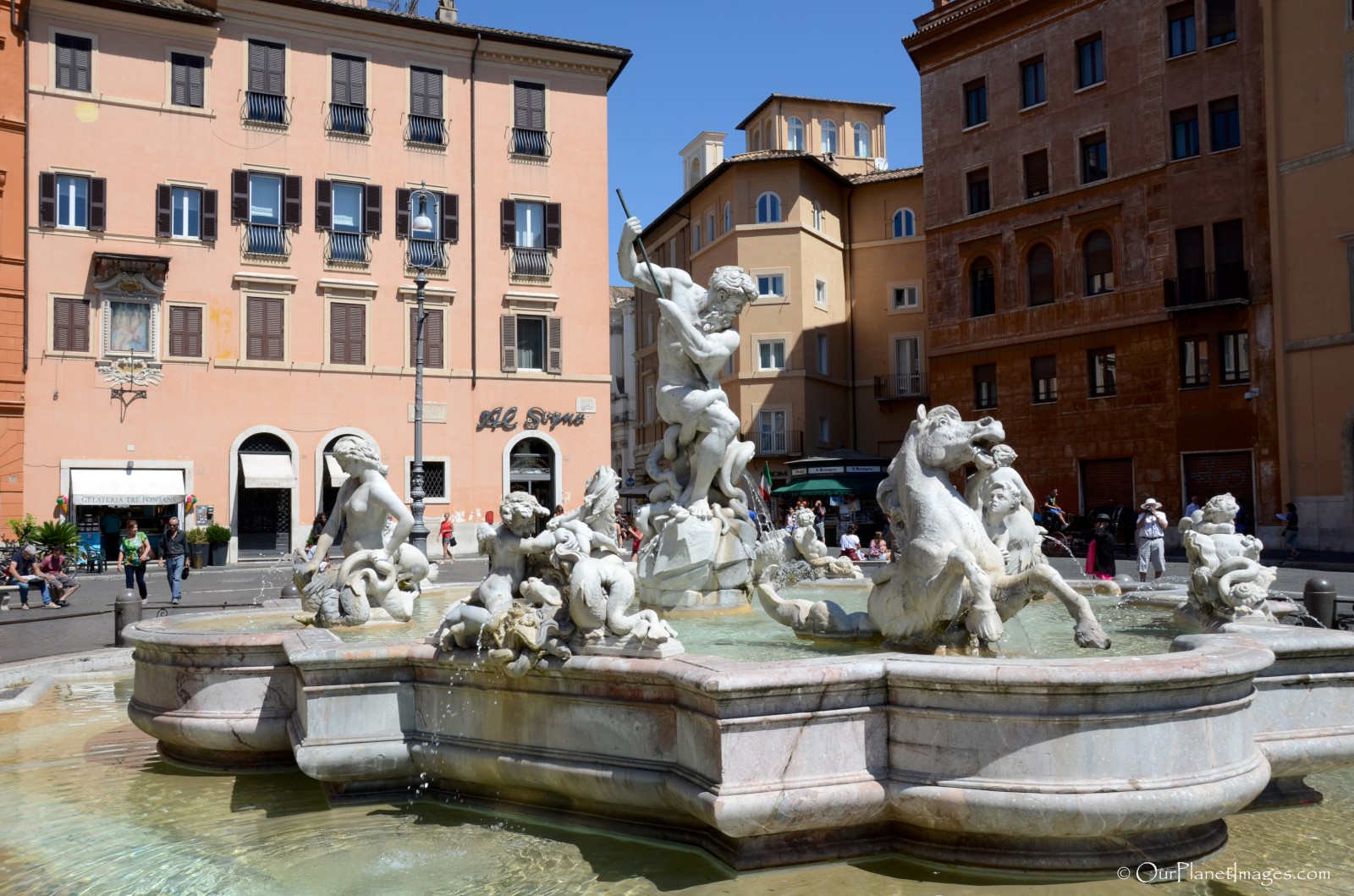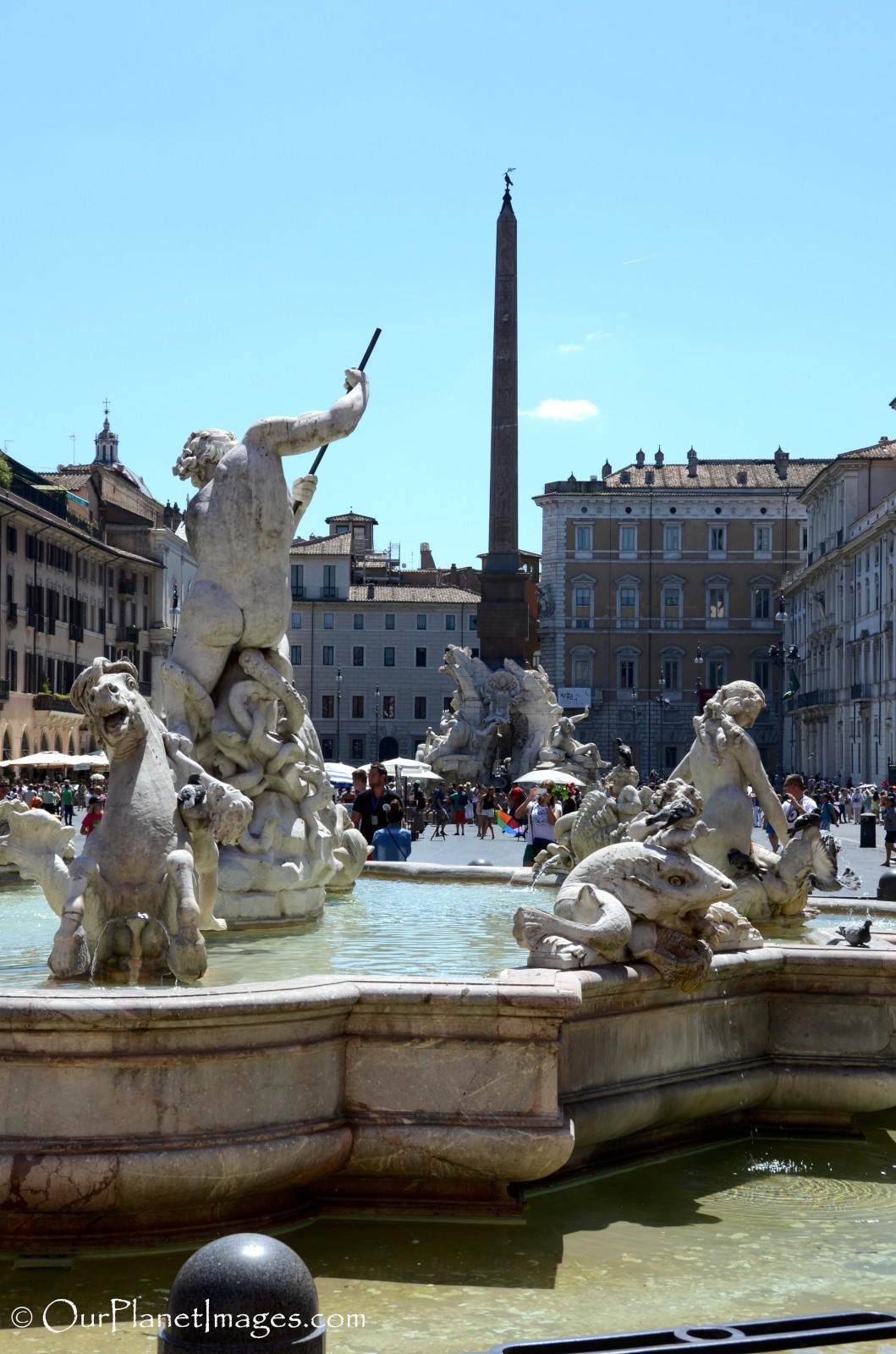 The third fountain is located on the south end of the plaza known as the fountain of the Moor. This fountain has the same shape as the fountain of Neptune but has different sculptures. The center sculpture is a moor standing on a conch shell and wrestling with a dolphin. The surrounding sculptures are four tritons and dragons.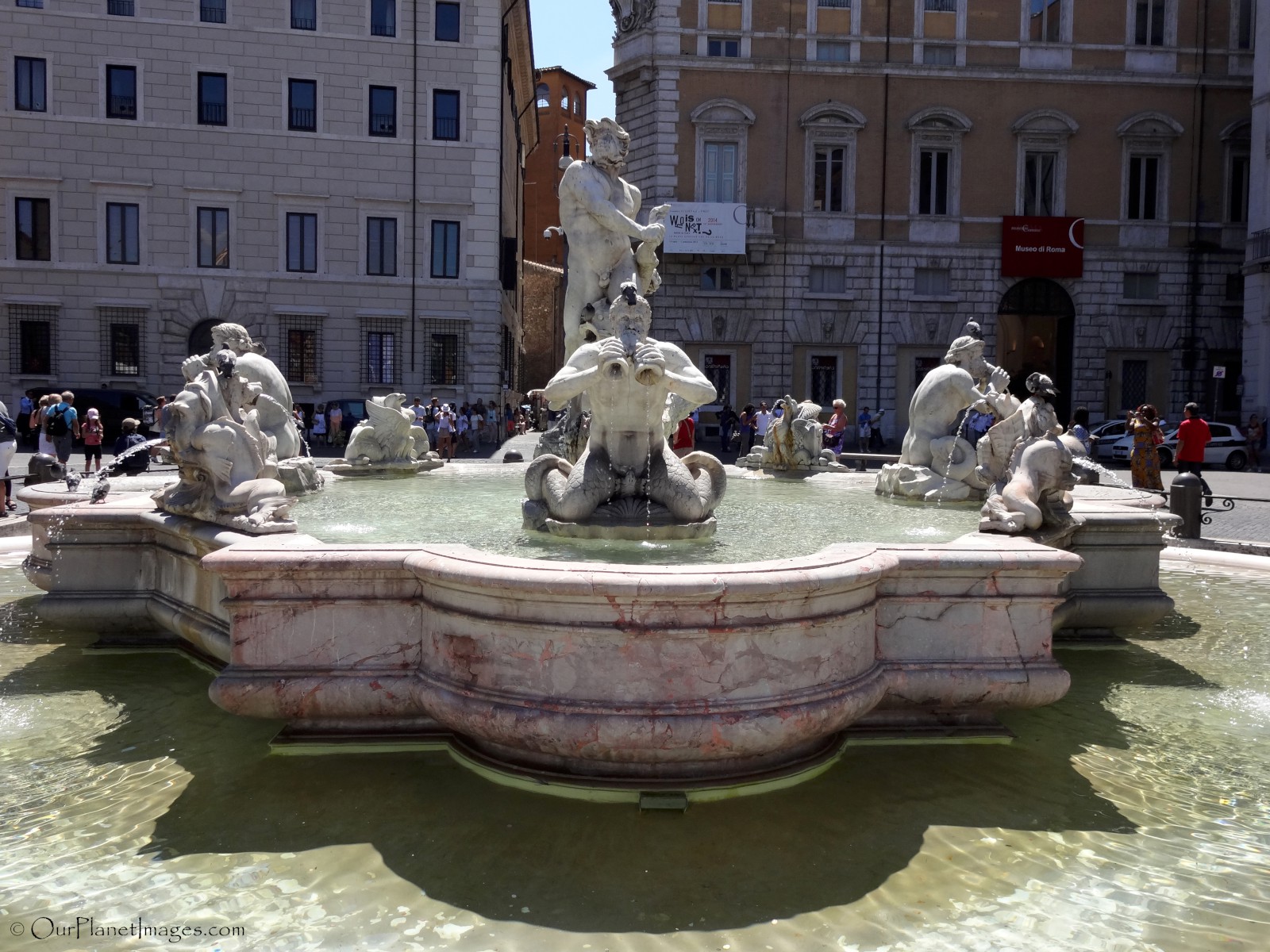 The square itself buzzing with tourists, artists, street entertainers and the perimeter is surrounded by restaurants and colorful terraces giving the plaza a lively and delightful atmosphere. The architecture of the plaza is loaded with character and many of the apartments have Juliette balconies decorated with colorful flowers.
Most of the restaurants have outdoor seating which allows the diners to have a wonderful atmosphere while enjoying their meal.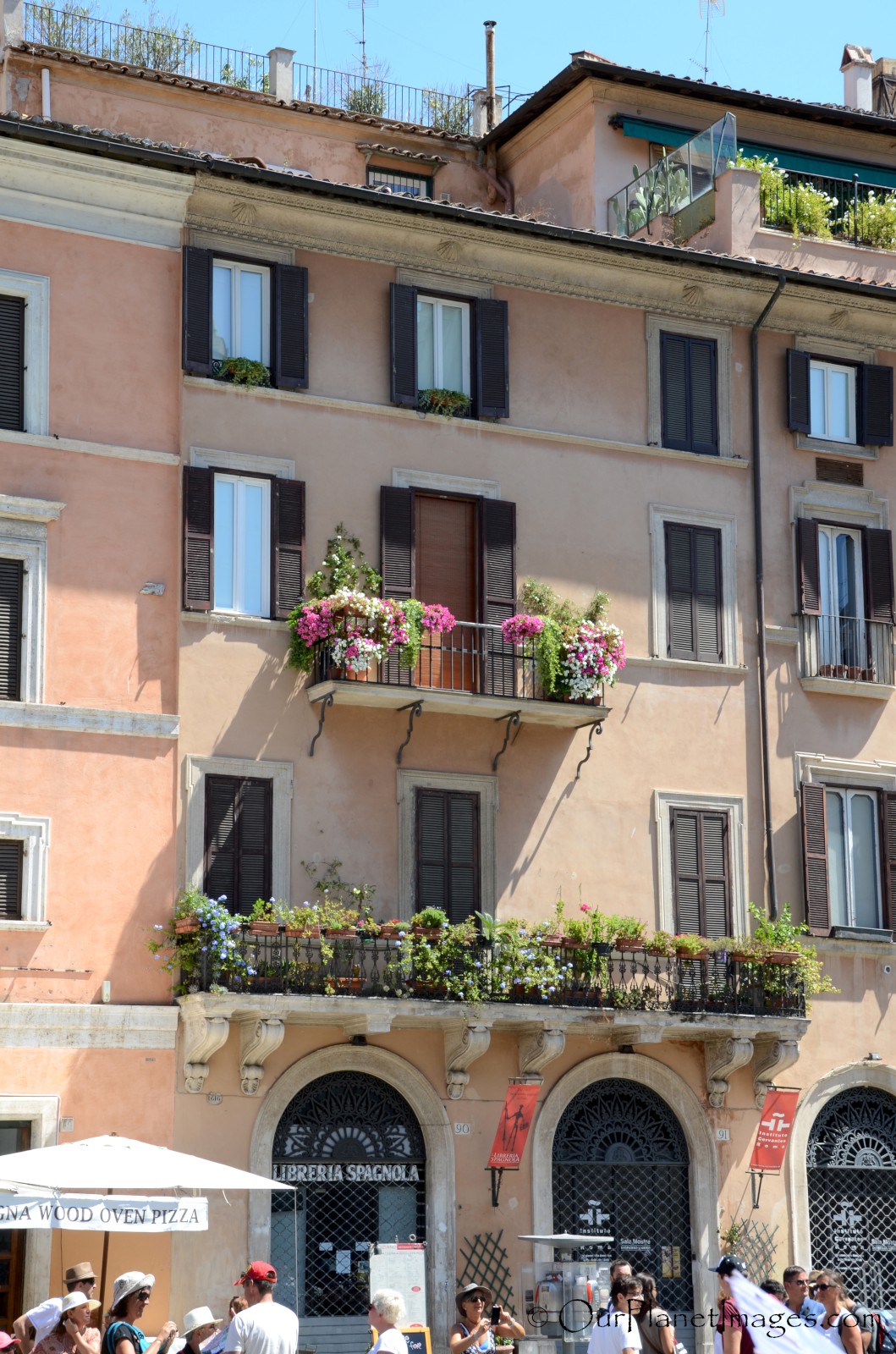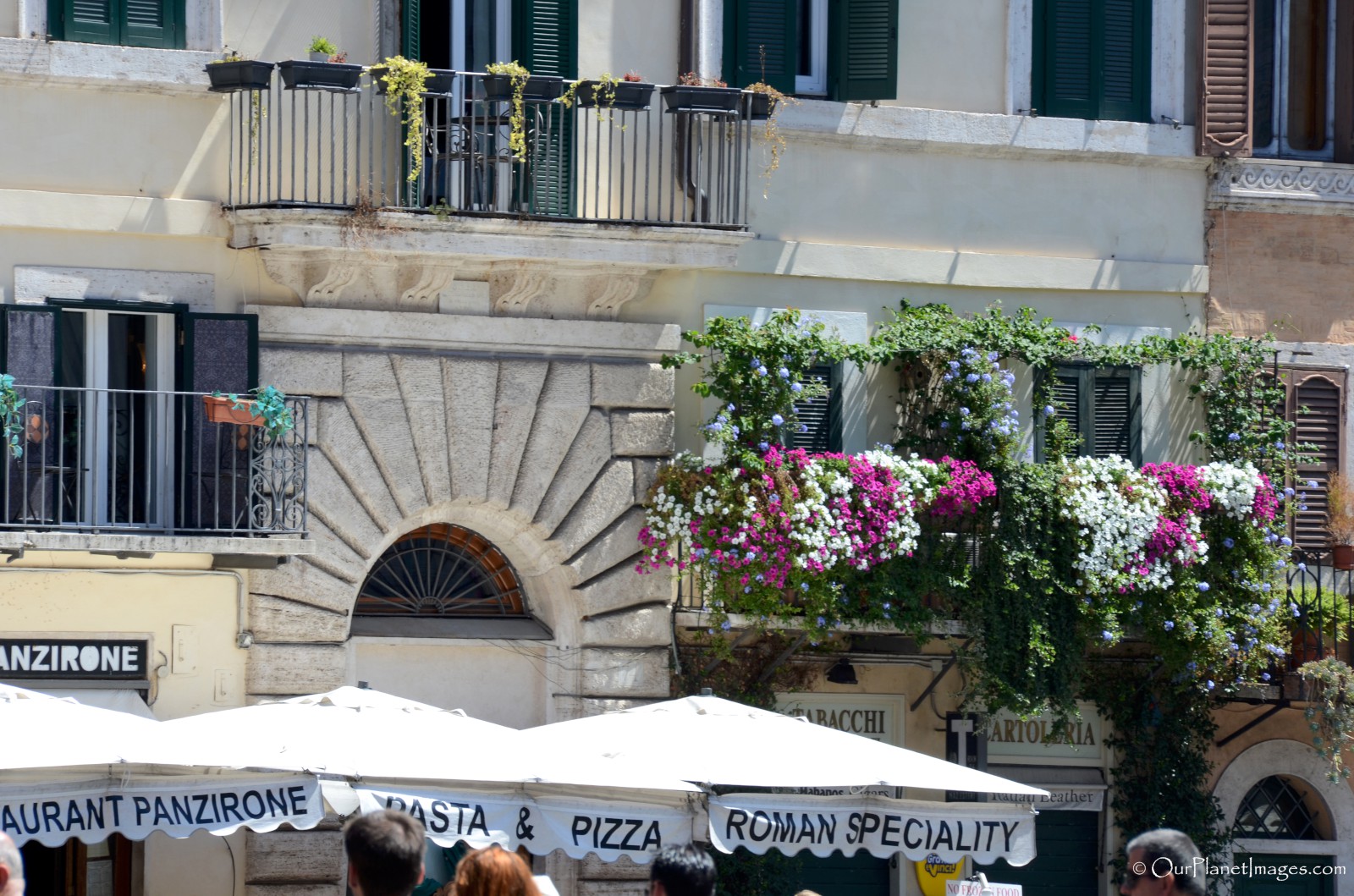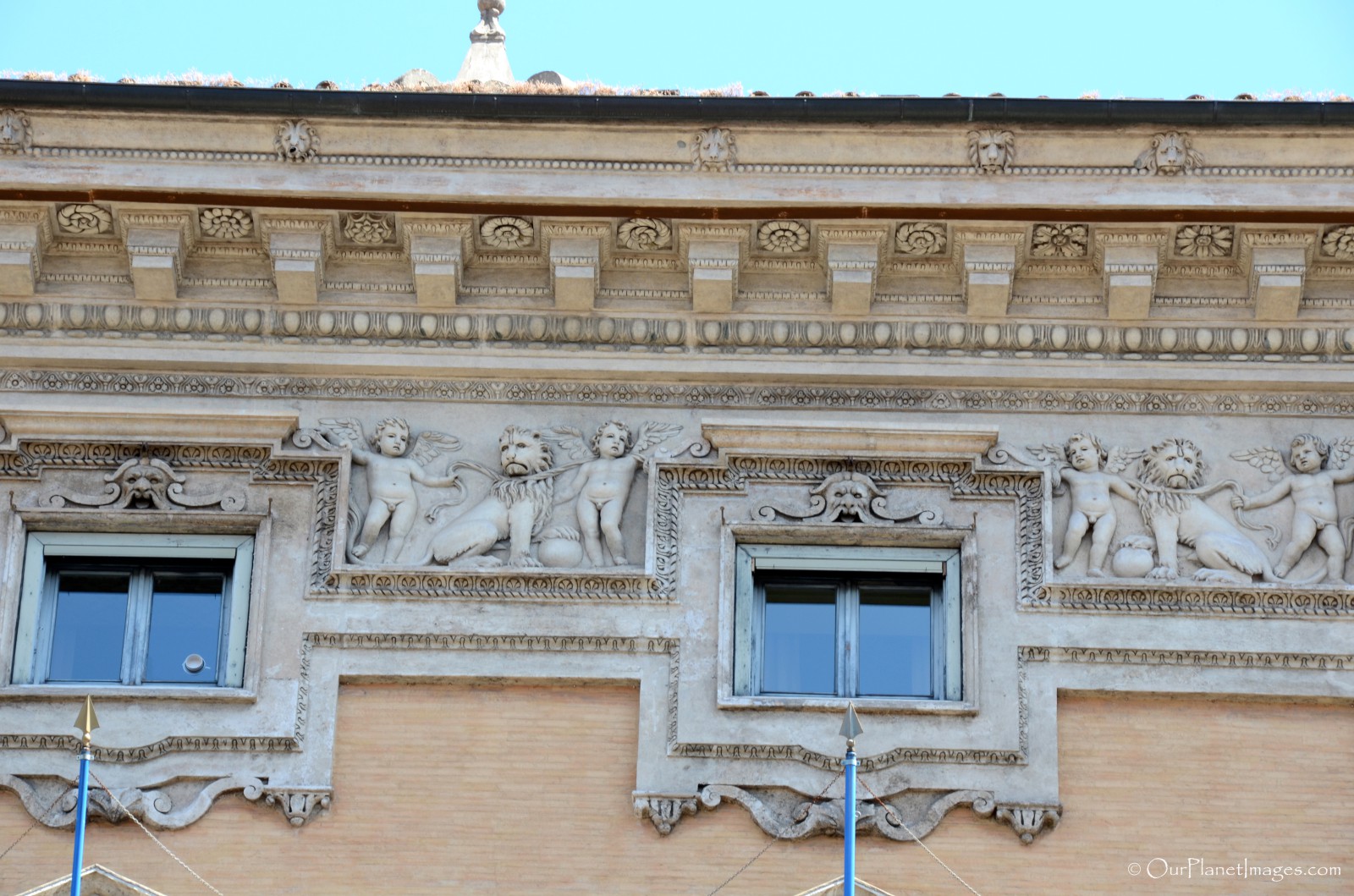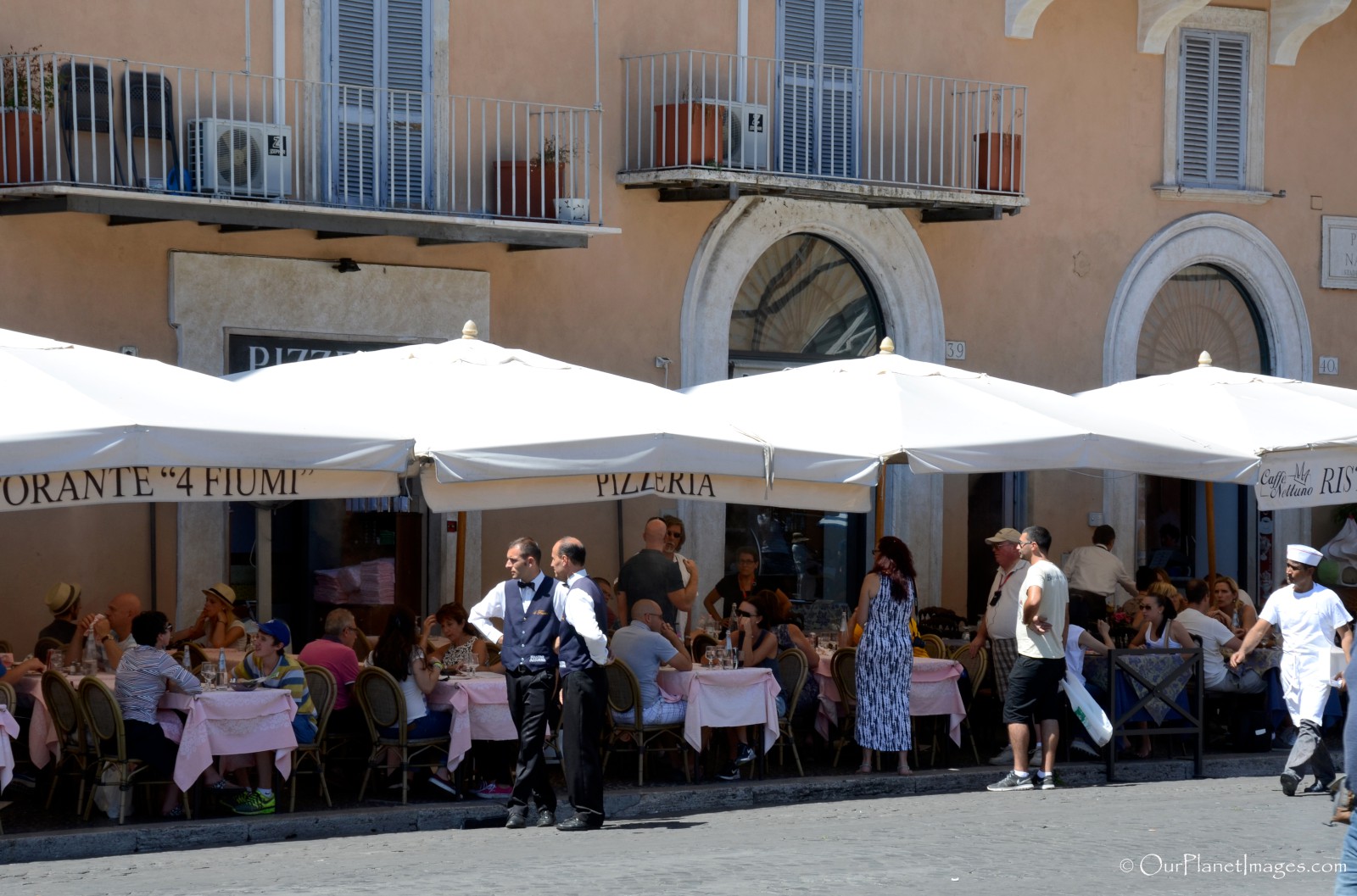 Piazza Novona has a great atmosphere for just hanging out and enjoying a cup of coffee while people watching. It is the quintessential Italian piazza with the combination of Italian architecture, lavish fountains and people dining alfresco.
The piazza is one of the most popular places for tourists and locals but it is large enough that it doesn't feel crowed.
The fountains are spectacular and are the highlight of the piazza. The sculptures in the fountains really captured my attention both from the details of the carvings and from the creativity of the artist but I felt the same way about almost all of the sculptures in Rome.
Rome is loaded with places to see and many people focus so much on seeing all of the sites that they miss out on enjoying the atmosphere of the city. Piazza Novona is a place where I felt like I was doing both.