The literal translation for the Piazza del Popolo is "The People's Square" but the name is actually derived from the poplar trees that surrounded the oval square and is the largest square in Rome. The square was built between 1811 and 1822 and its original function was for welcoming visitors who entered Rome from the north via the Flaminia road. The Flaminia road is named after Emperor Flaminius and was constructed around 220 BC making it one of the first roads ever built.
The centerpiece of the plaza is the 36 meter high obelisk. The obelisk was built in 1300 BCE and was taken from the Sun Temple of Heliopolis by Emperor Augustus to be displayed at the Circus Maximus. It is one of the largest of Rome's 13 obelisks. At the base of the obelisk are four small fountains with water coming from the mouth of an Egyptian lion that cascades down a small pyramid into a water basin. The obelisk is covered with hieroglyphics on all four sides and a cross has been added to the top.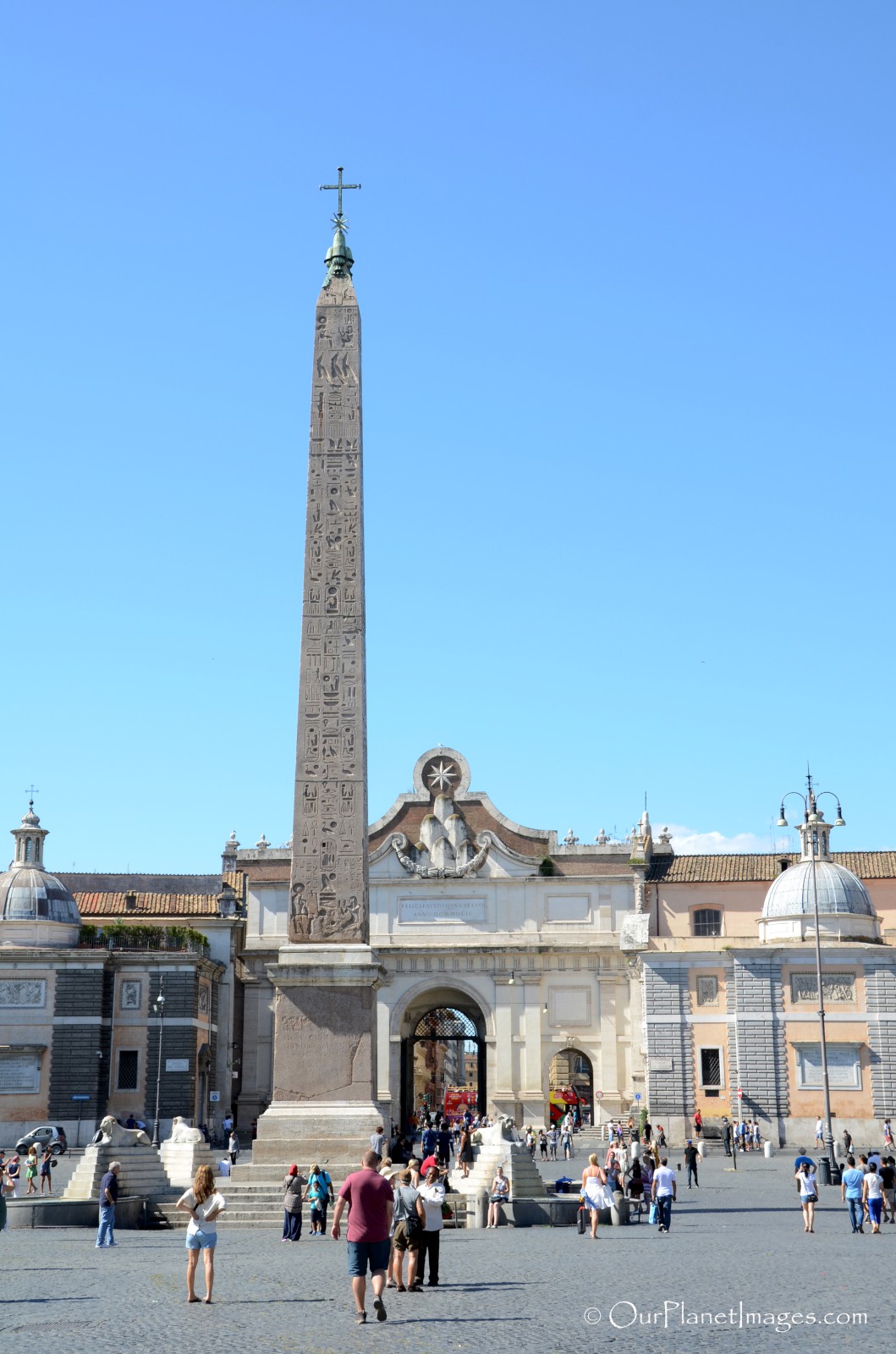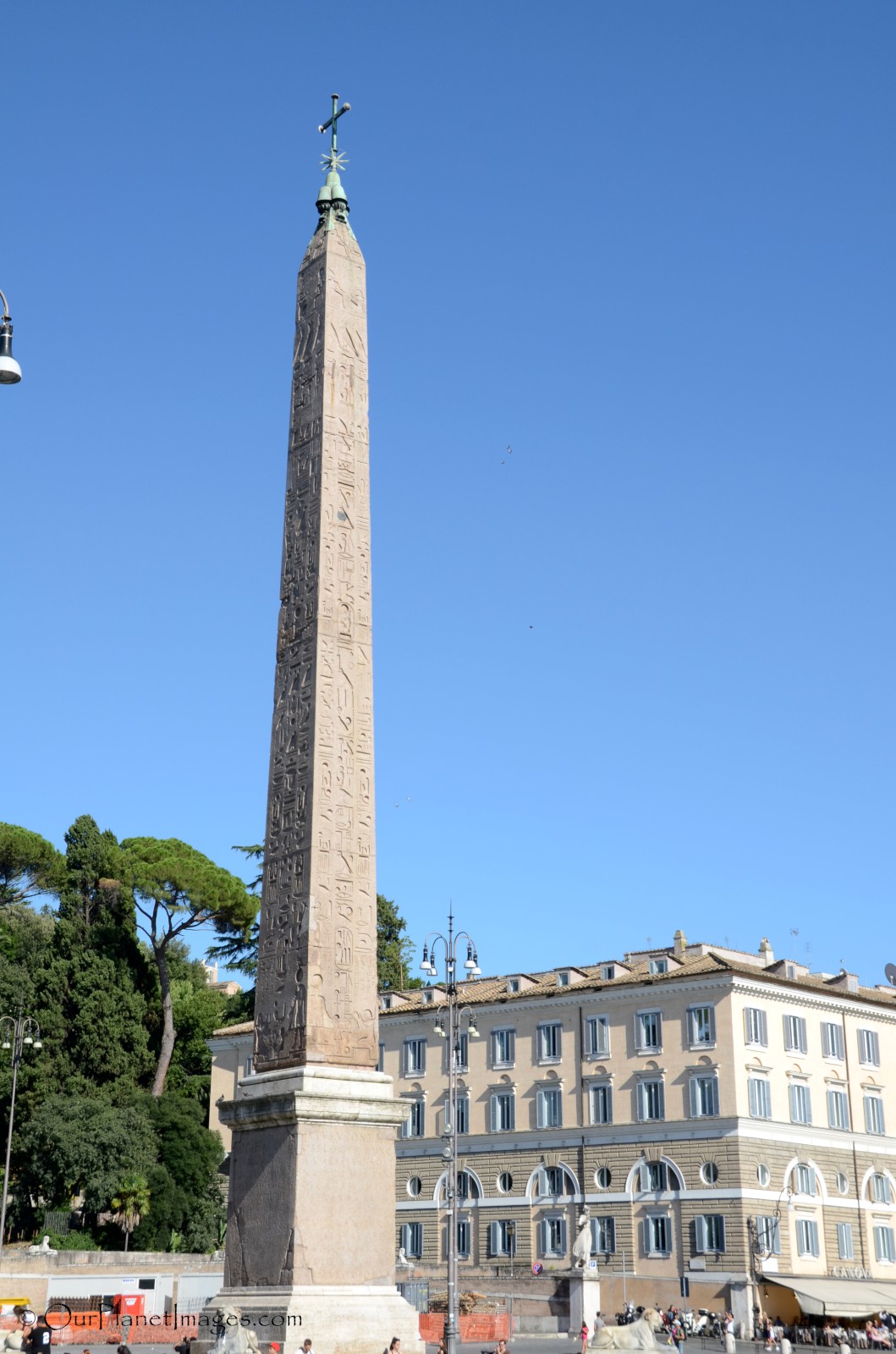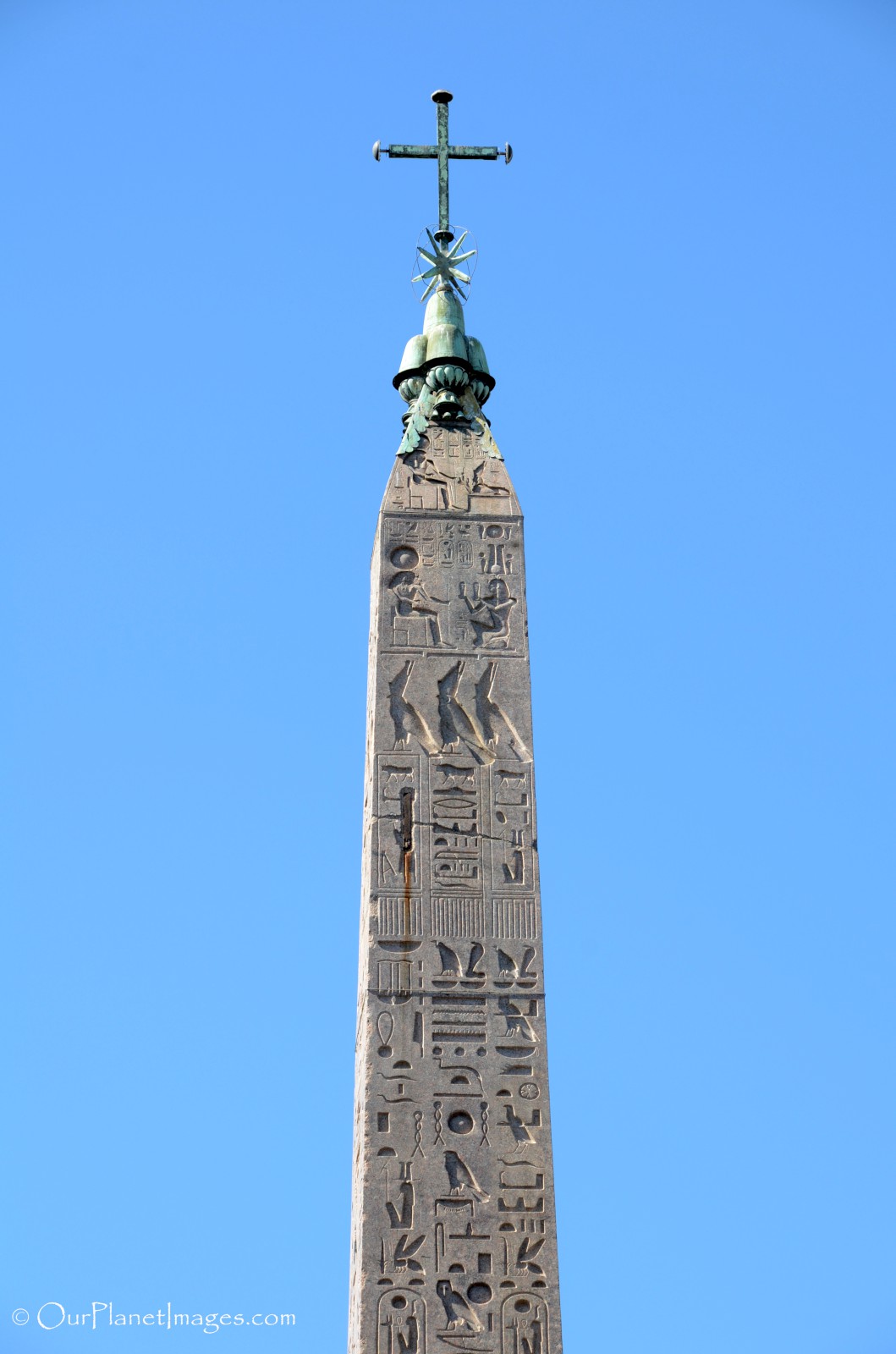 On both sides of the square are small fountains that have been built into the side wall of the square. On one side of the square is the Fountain of the Goddess of Rome centered between two columns that each have Roman armor on top and three ships in half by the column. On the other side of the square is the Fountain of Neptune accompanied by tritons.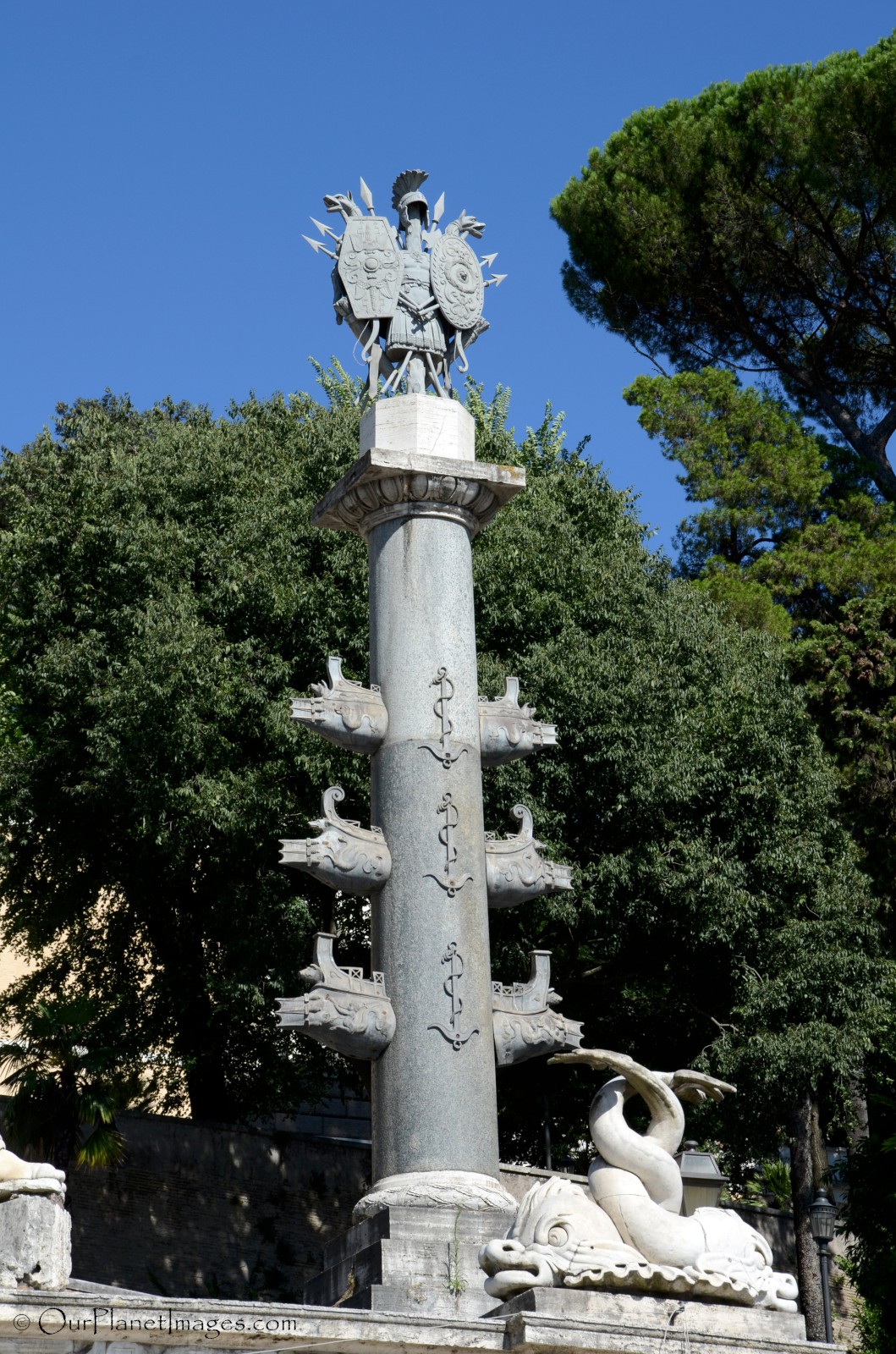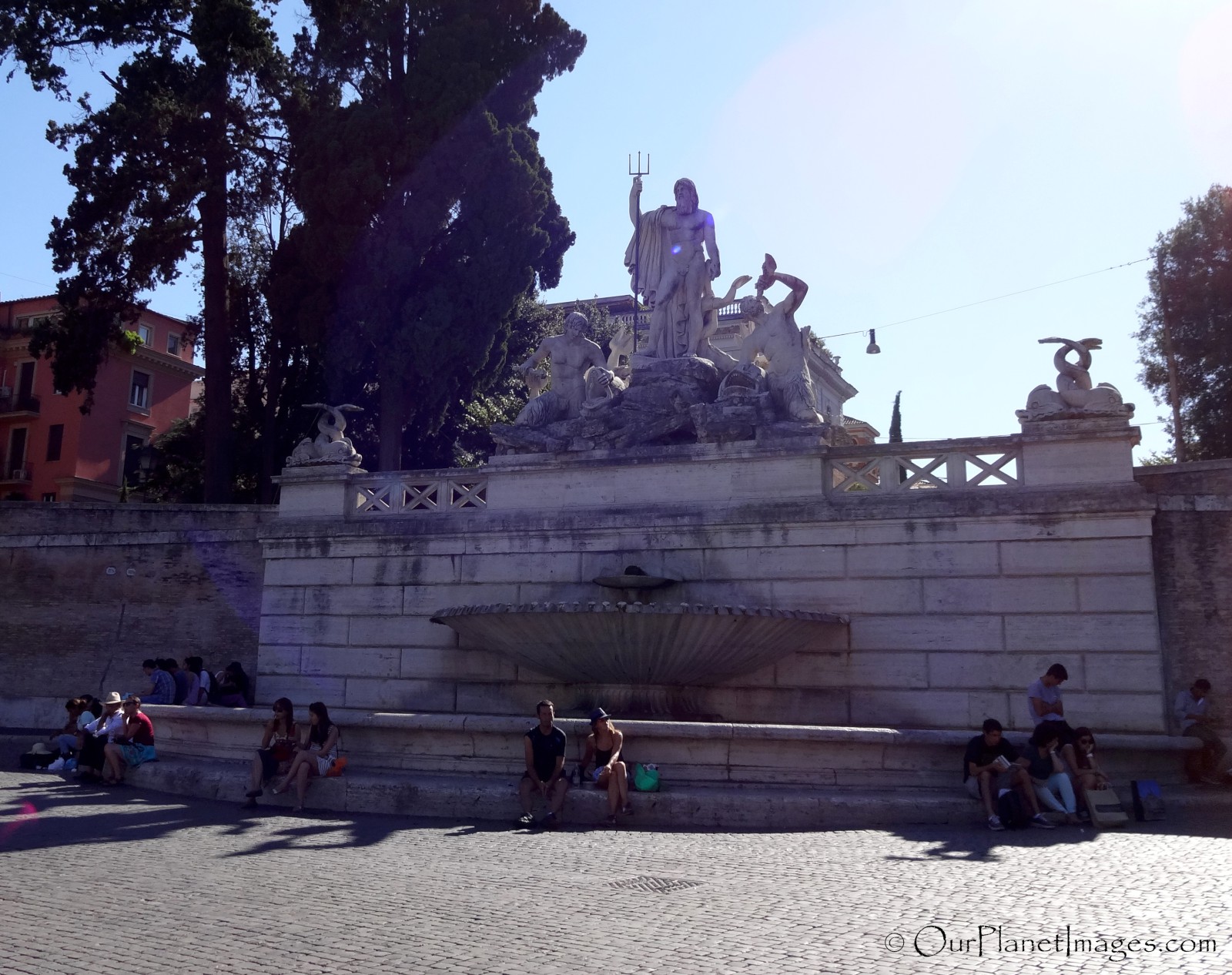 One of the more unusual sights in the square are the almost mirror image churches that are on the opposite side of the square from the entrance gate. These two churches stand side by side and are separated only be a street.
The two churches were commissioned by Pope Alexander VII. The construction of Santa Maria in Montesanto started in 1662 and was completed in 1675. When it was completed, Santa Maria dei Mirocoli was started and it was completed in 1681.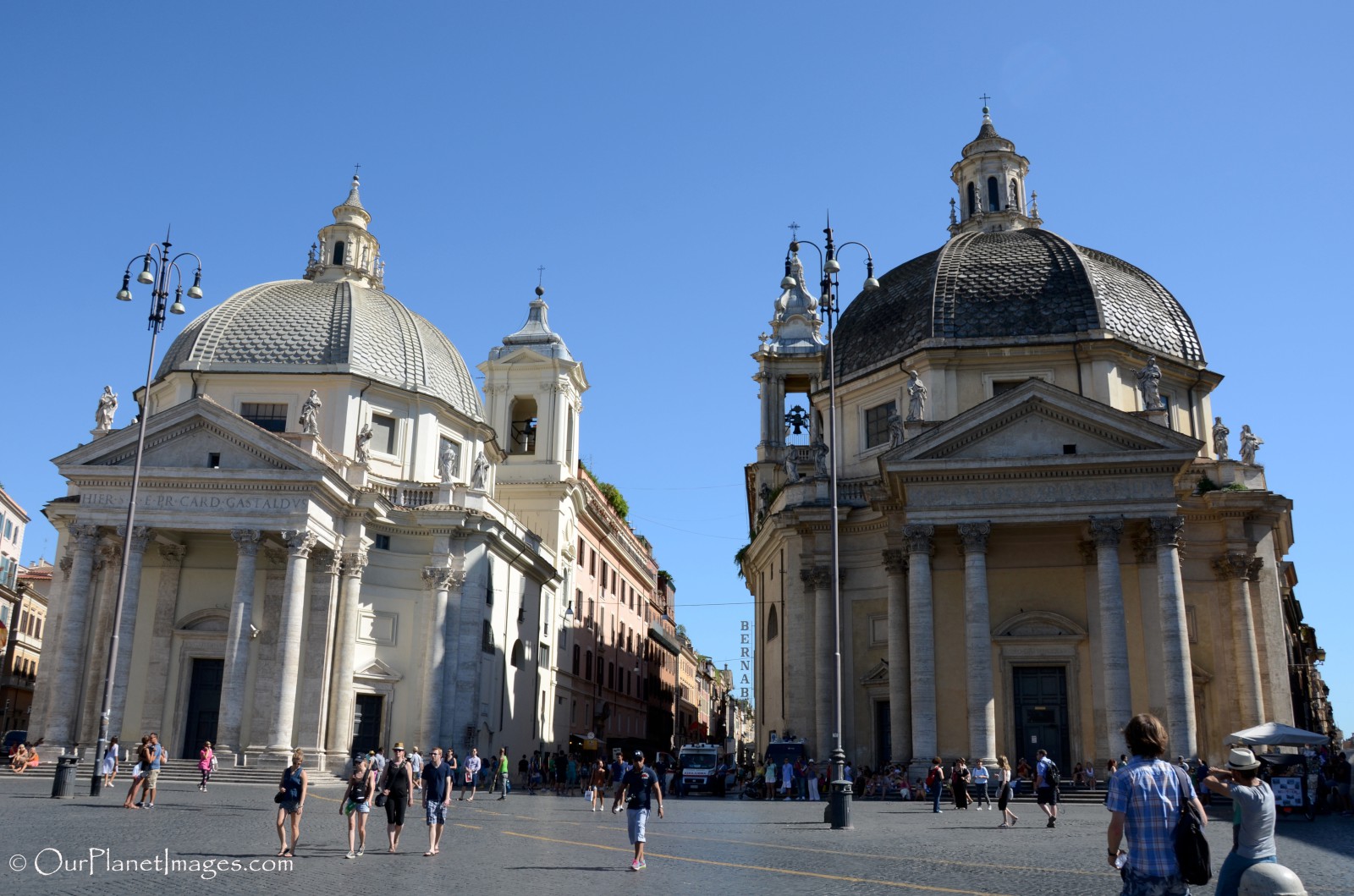 On the sides of each fountain is a curved wall that sets the boundary for the square. On top of the wall are 16 identical sphinx like statues, four on each side of both fountains. The sphinxes are evenly spaced along the wall and accentuate the Egyptian character of the plaza. At the end of the each side of the wall is a unique statue that represents the four seasons of the Piazza del Popoplo.