Frenchman's Rock is located near Penneshaw Beach on Kangaroo Island in Australia. The rock marks the location where Nicolas Baudin found freshwater when navigating the North Coast of Kangaroo Island in 1803.
Baudin released pigs into the wild to provide food for future explorers and a crew member carved details of the expedition into the rock before leaving Kangaroo Island. The carved massage etched onto the large gray flat stone said "Expedition of discovery by Commander Baudin on the Le Geographe 1803."
Today, the rock is located inside a small domed pavilion with a small memorial next to it to mark the event.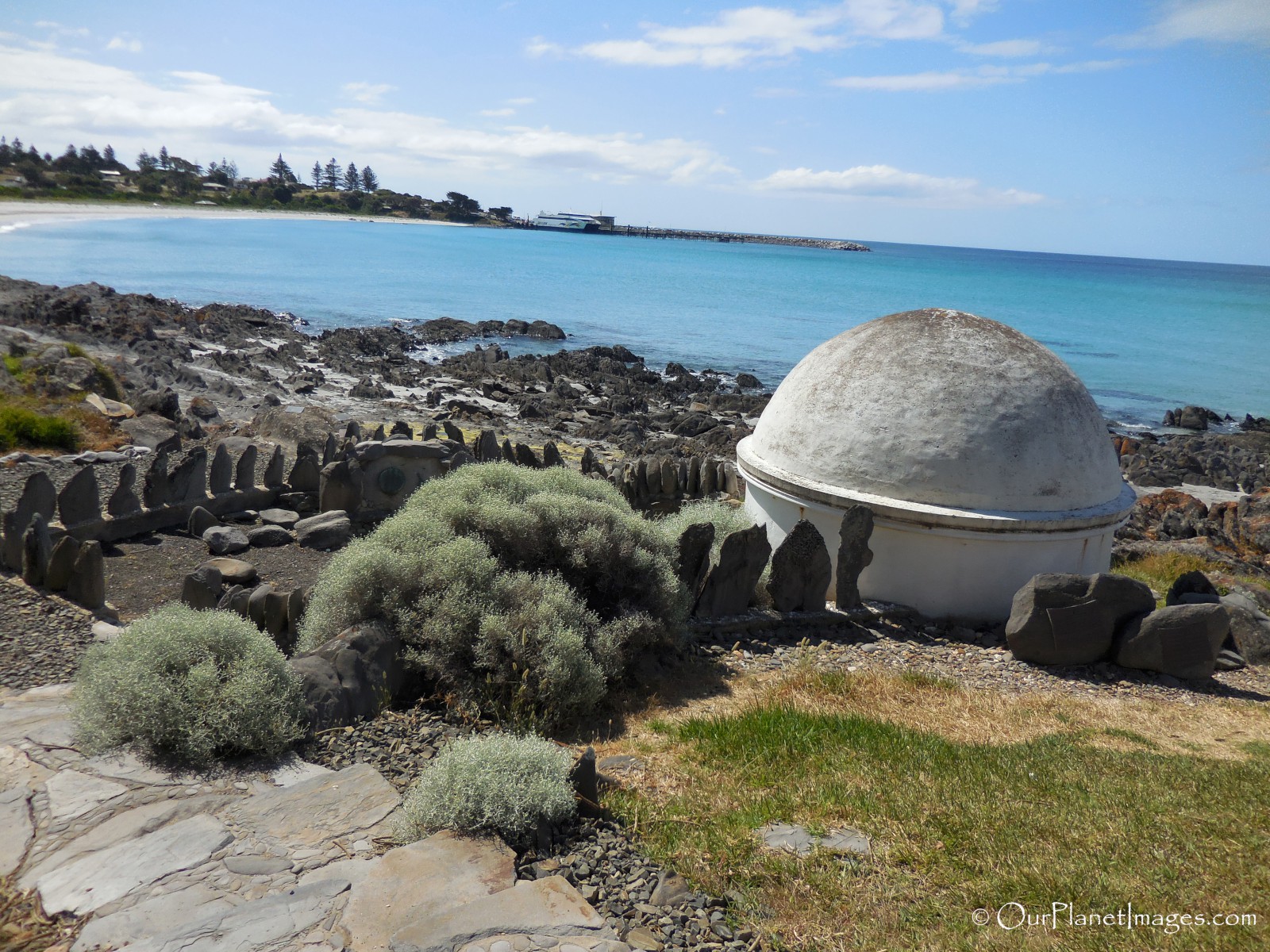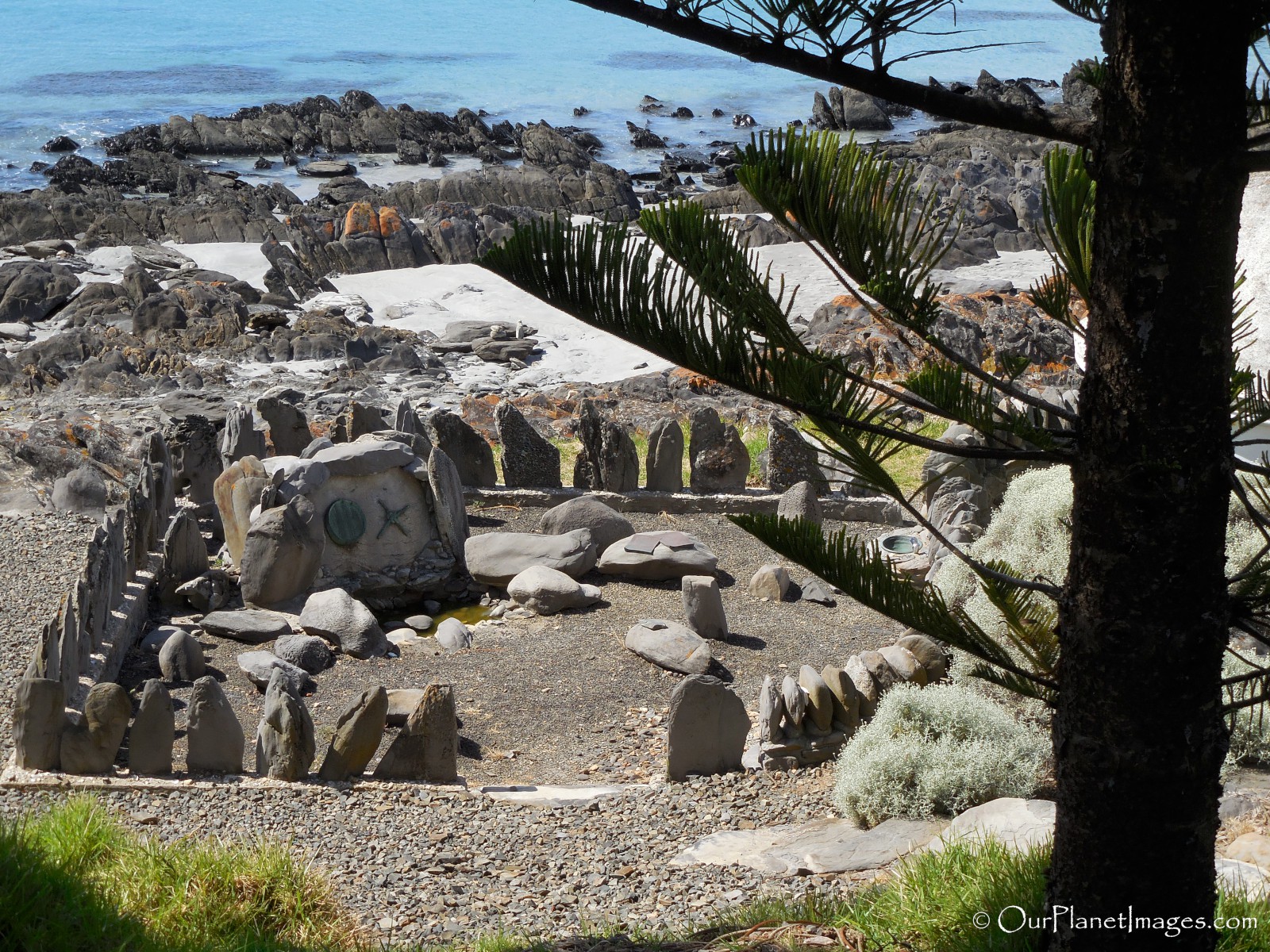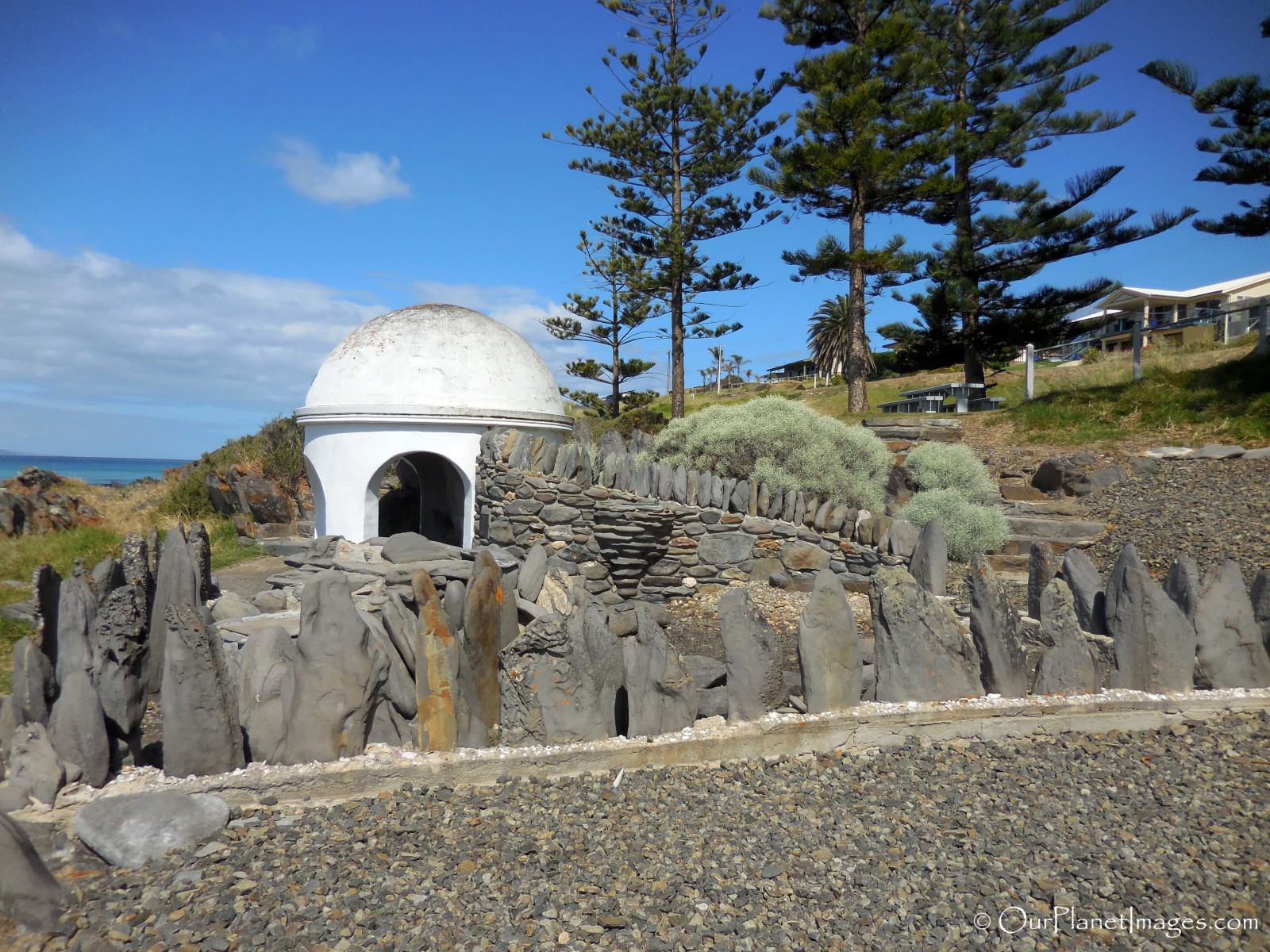 The history that is memorialized by the rock is just a small reason to visit Penneshaw Beach. The beach is beautiful, Hog Bay is really pretty and the unusual rock formations beside the beach is intriguing.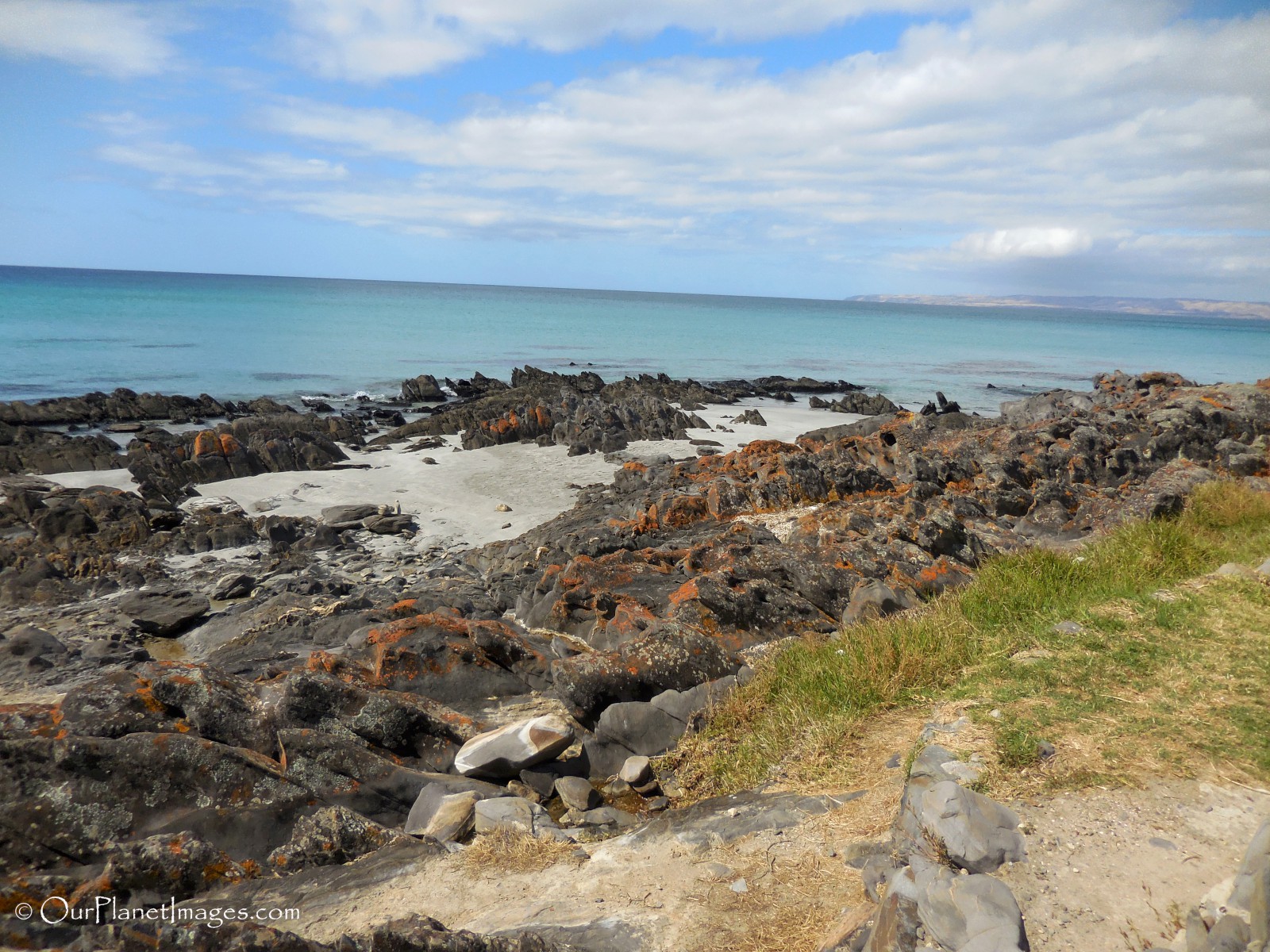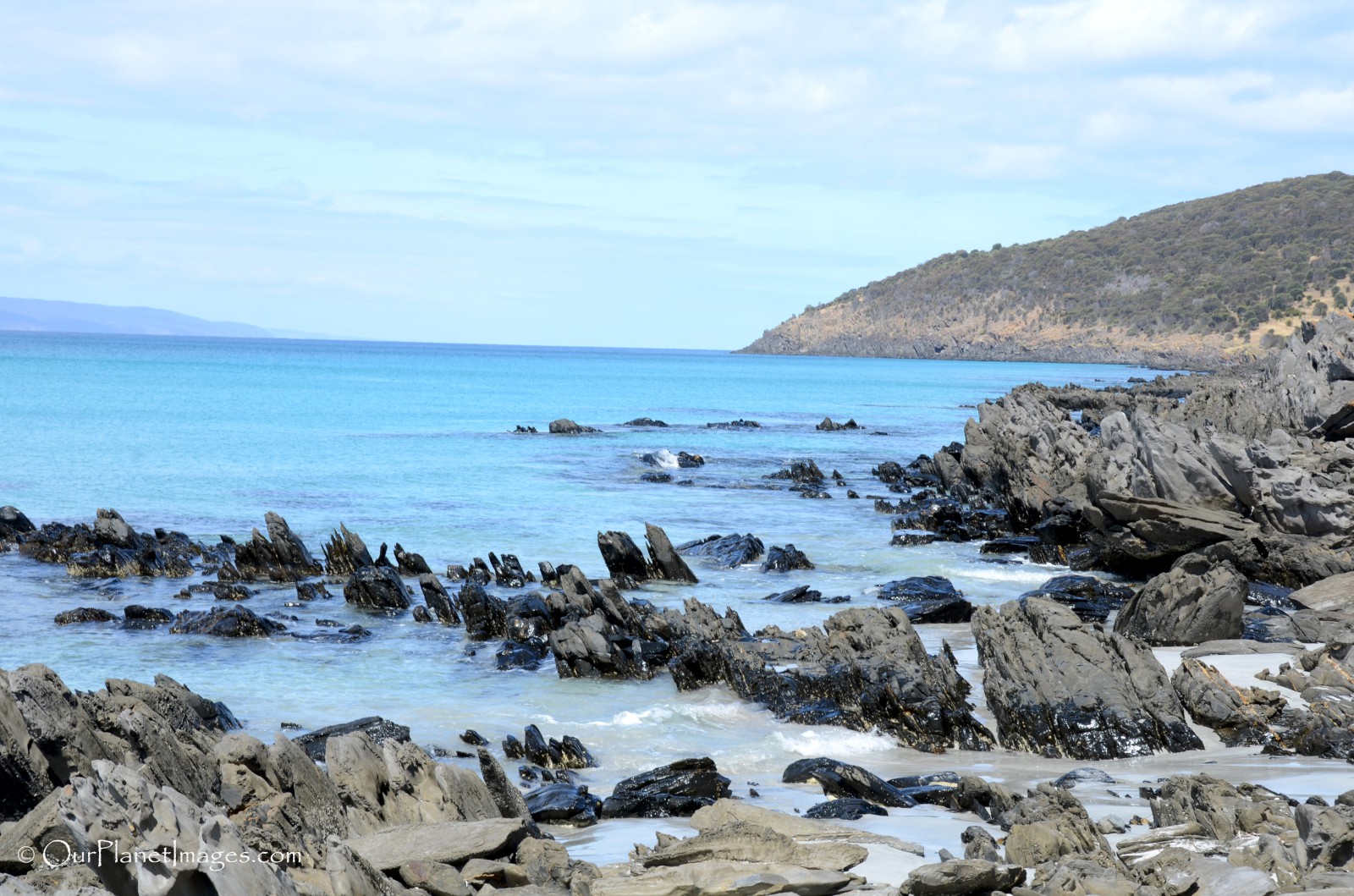 Most of the rocks near the Frenchman's Rock are spikey and some are lined in rows with wide deep cracks between sections of rocks. Wandering in this rock patch is difficult and requires being careful.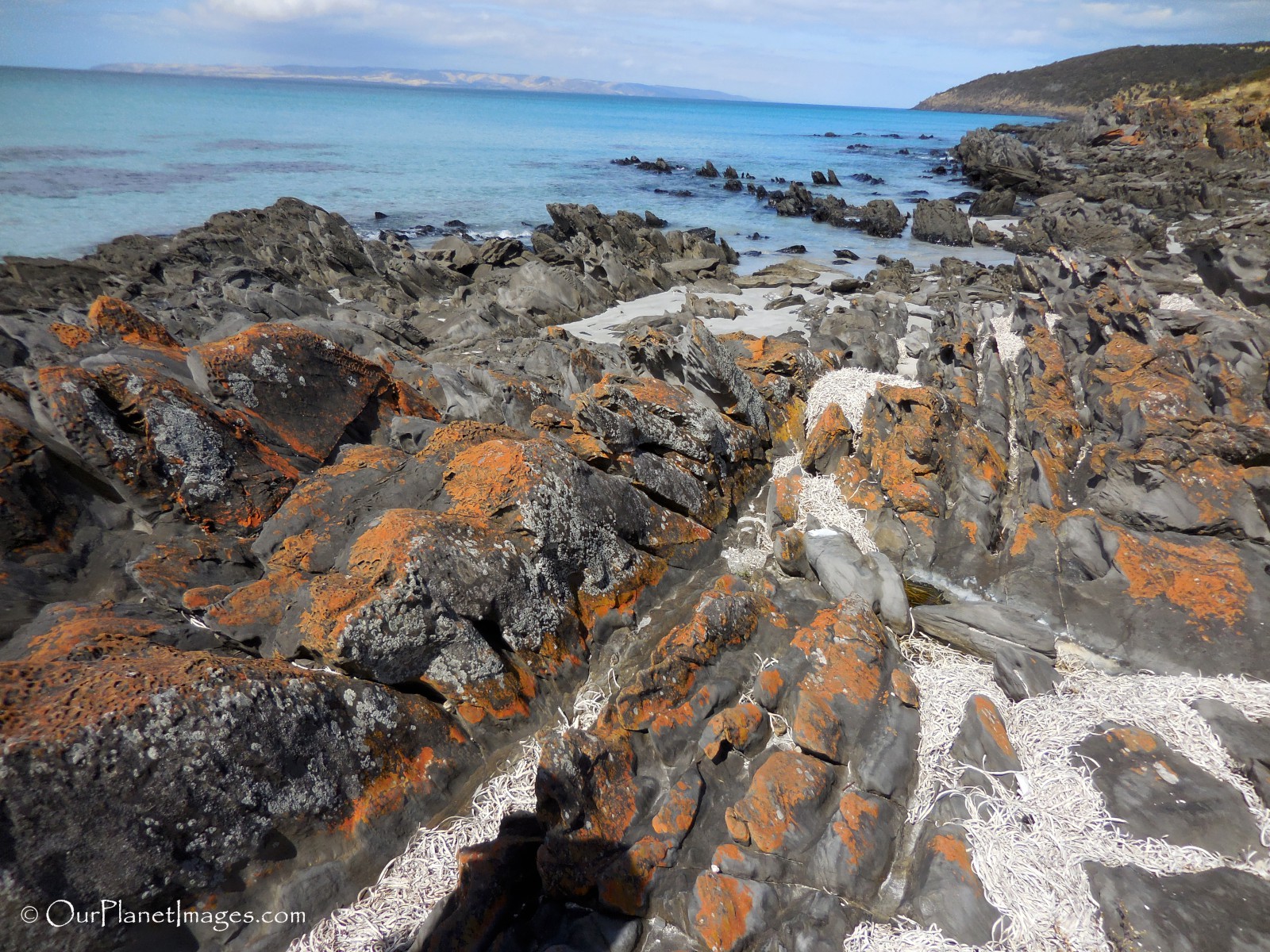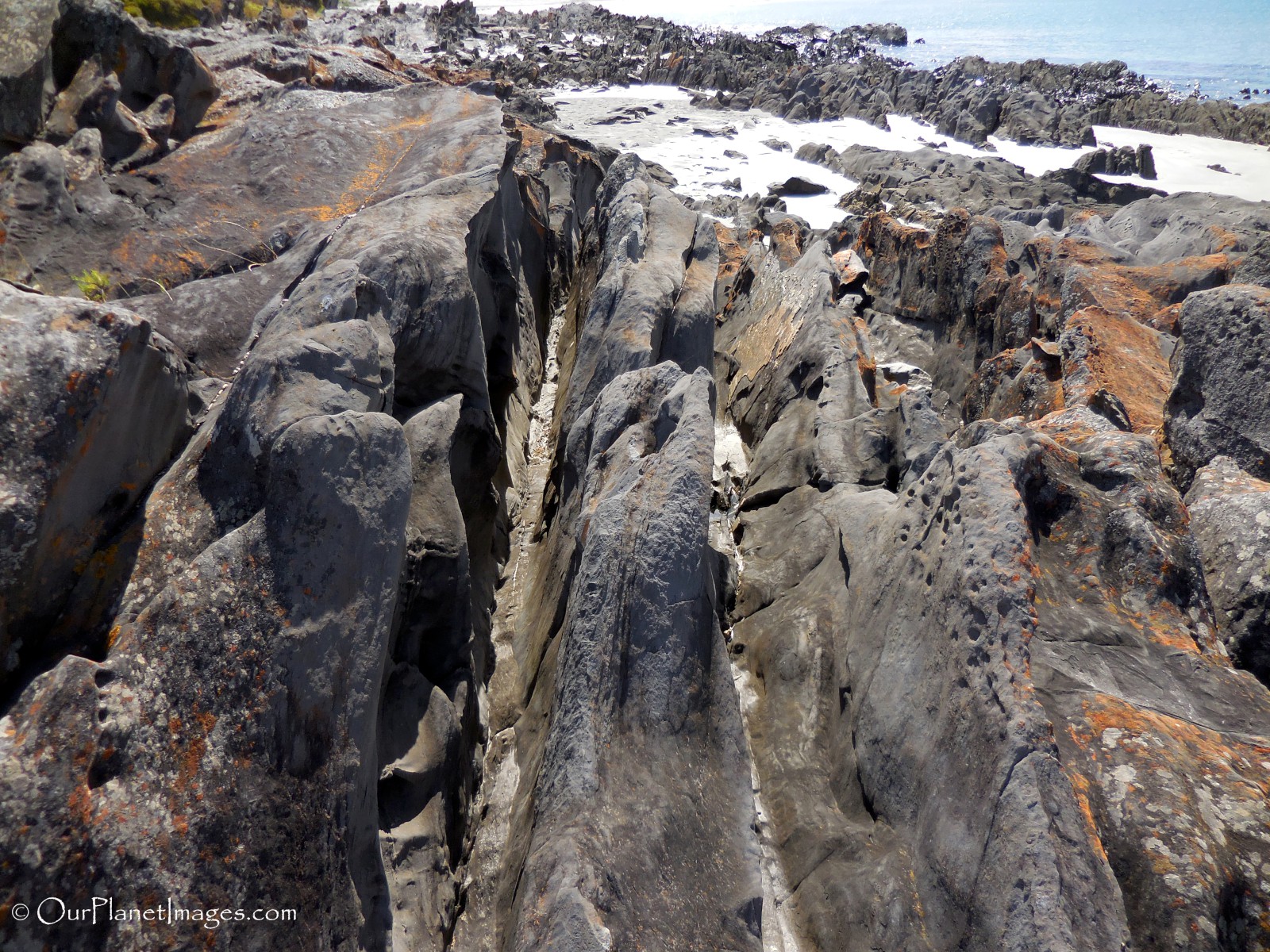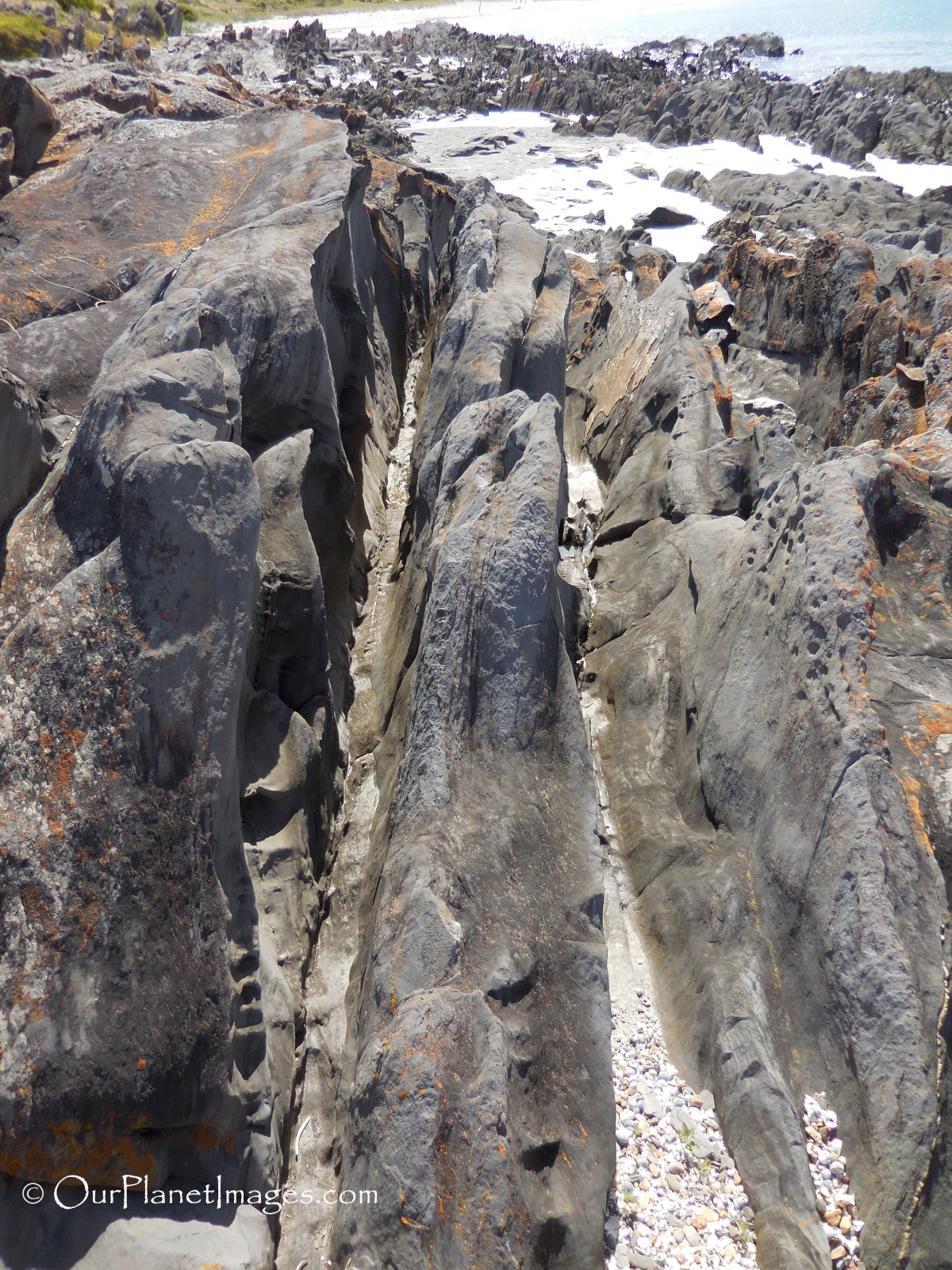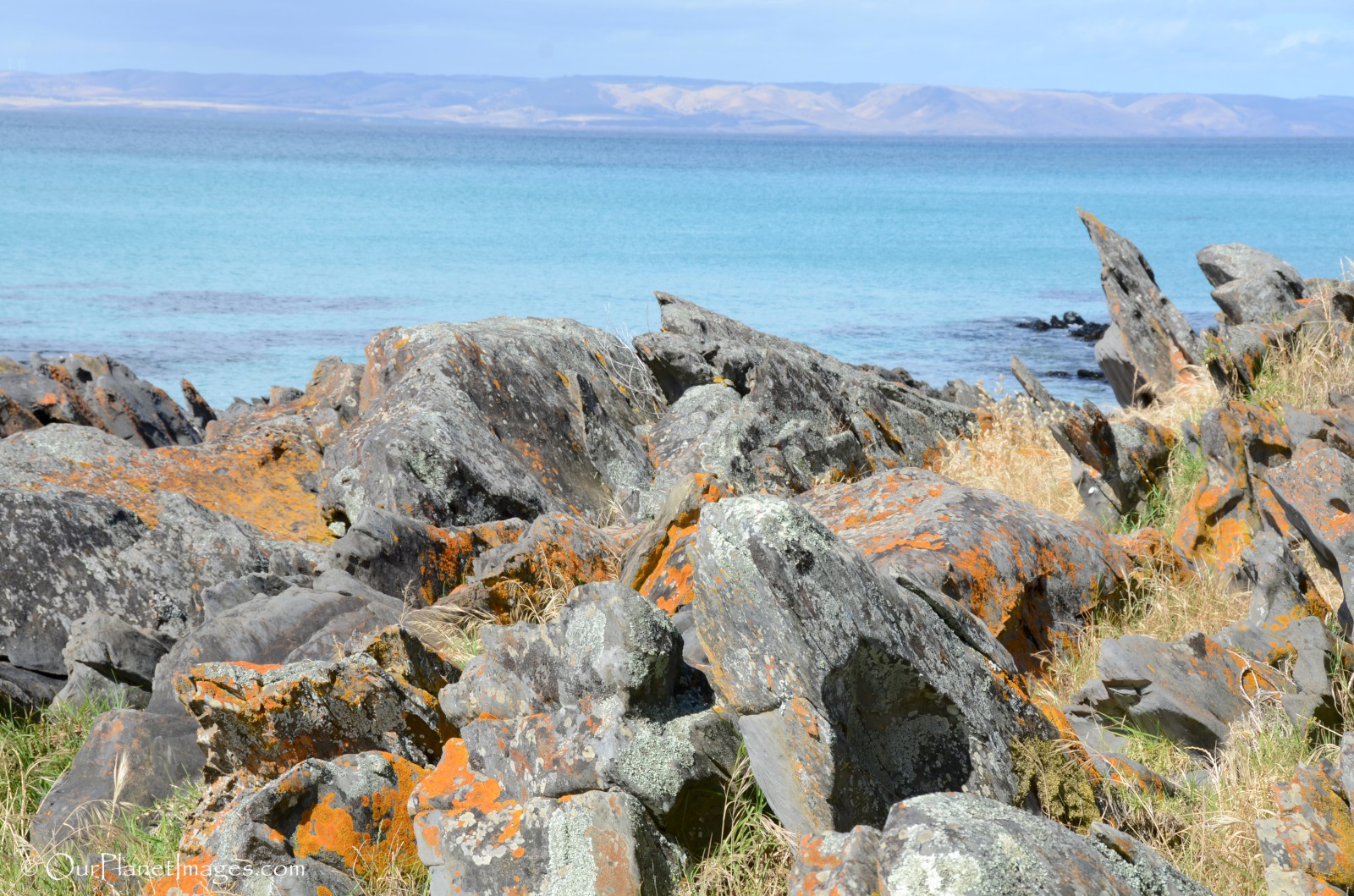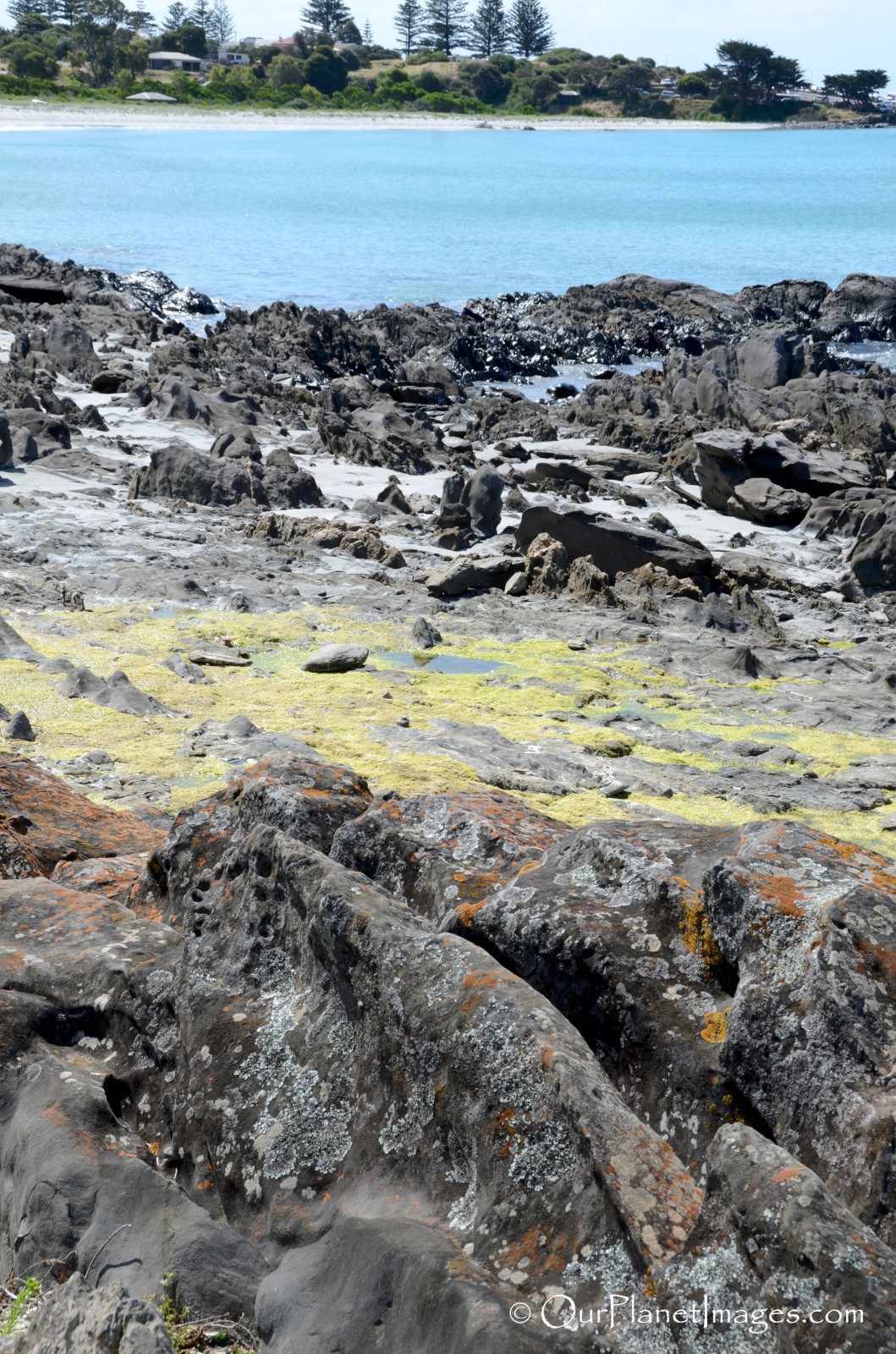 Many of the rocks are covered with orange lichen. The orange fungus adds a color pop to the charcoal gray rocks and makes for a dramatic scene up against the turquoise blue water.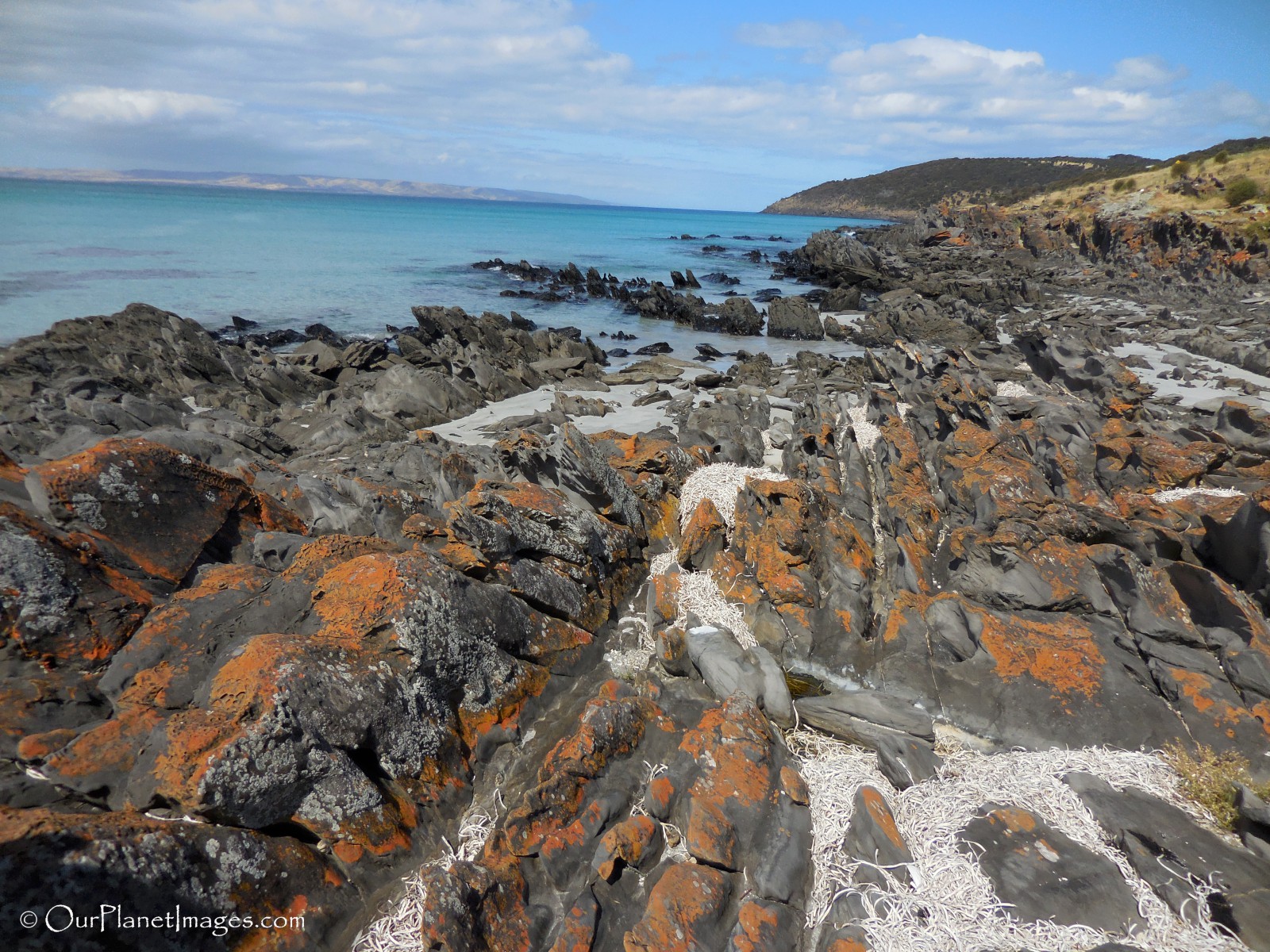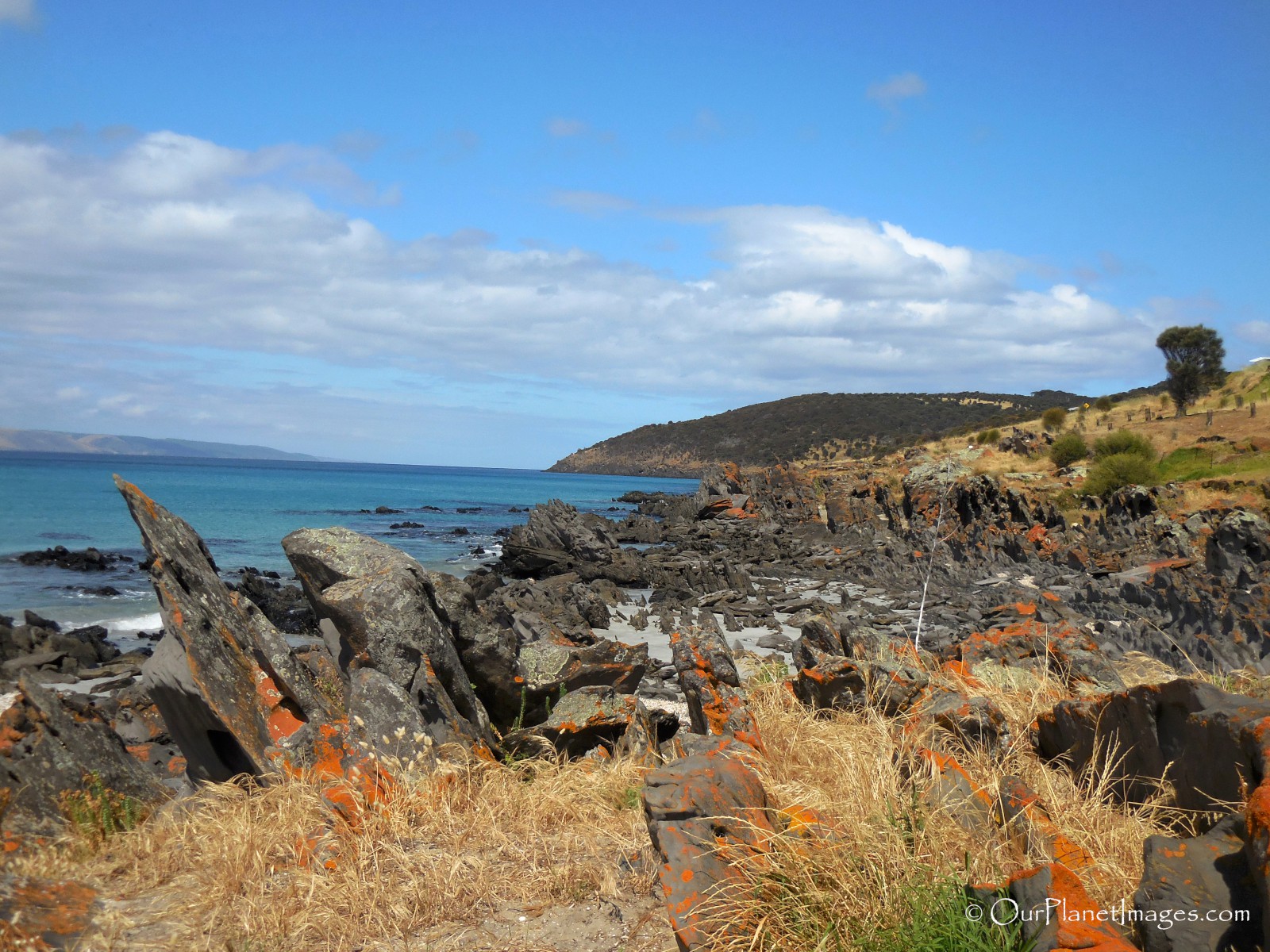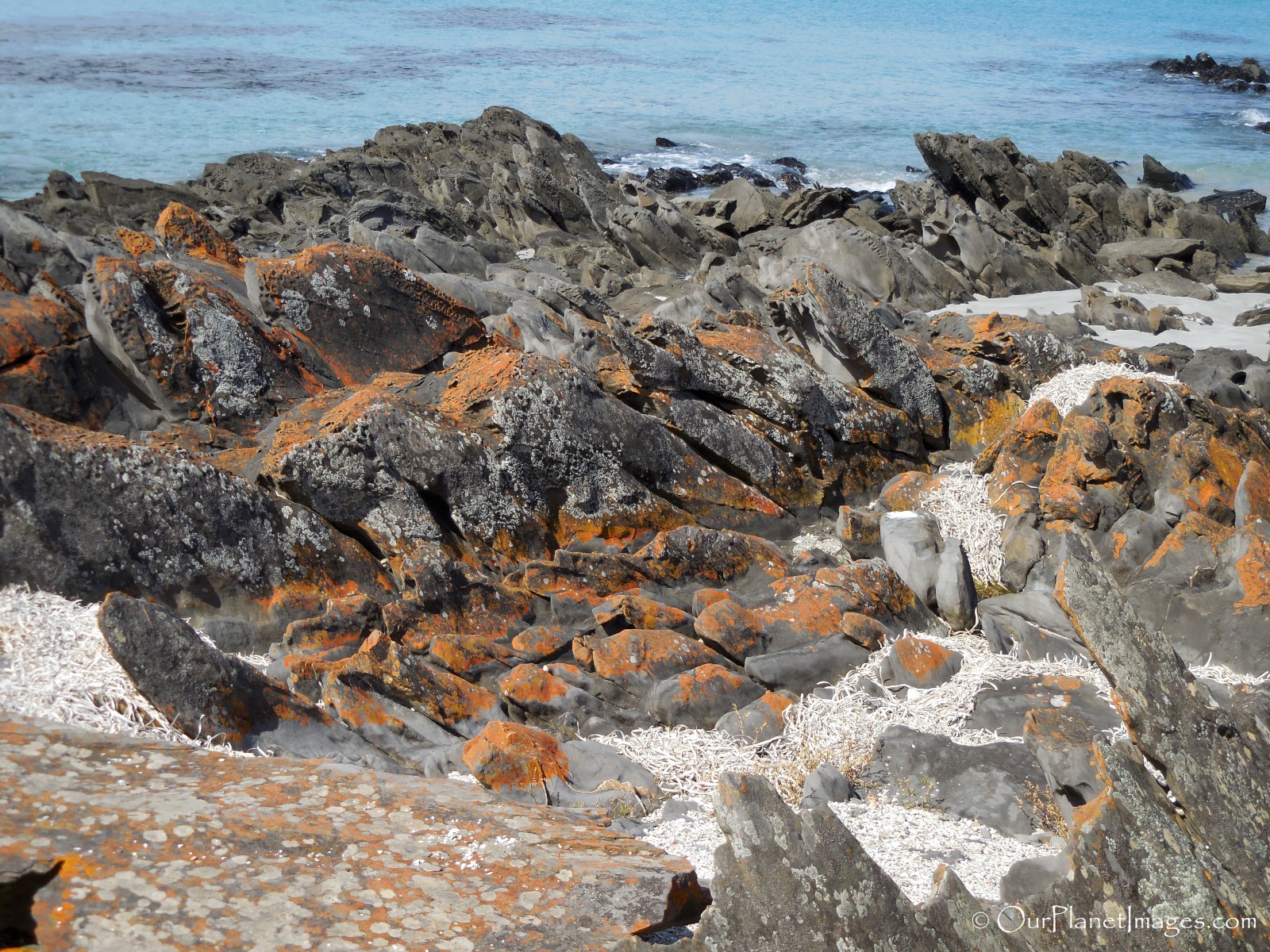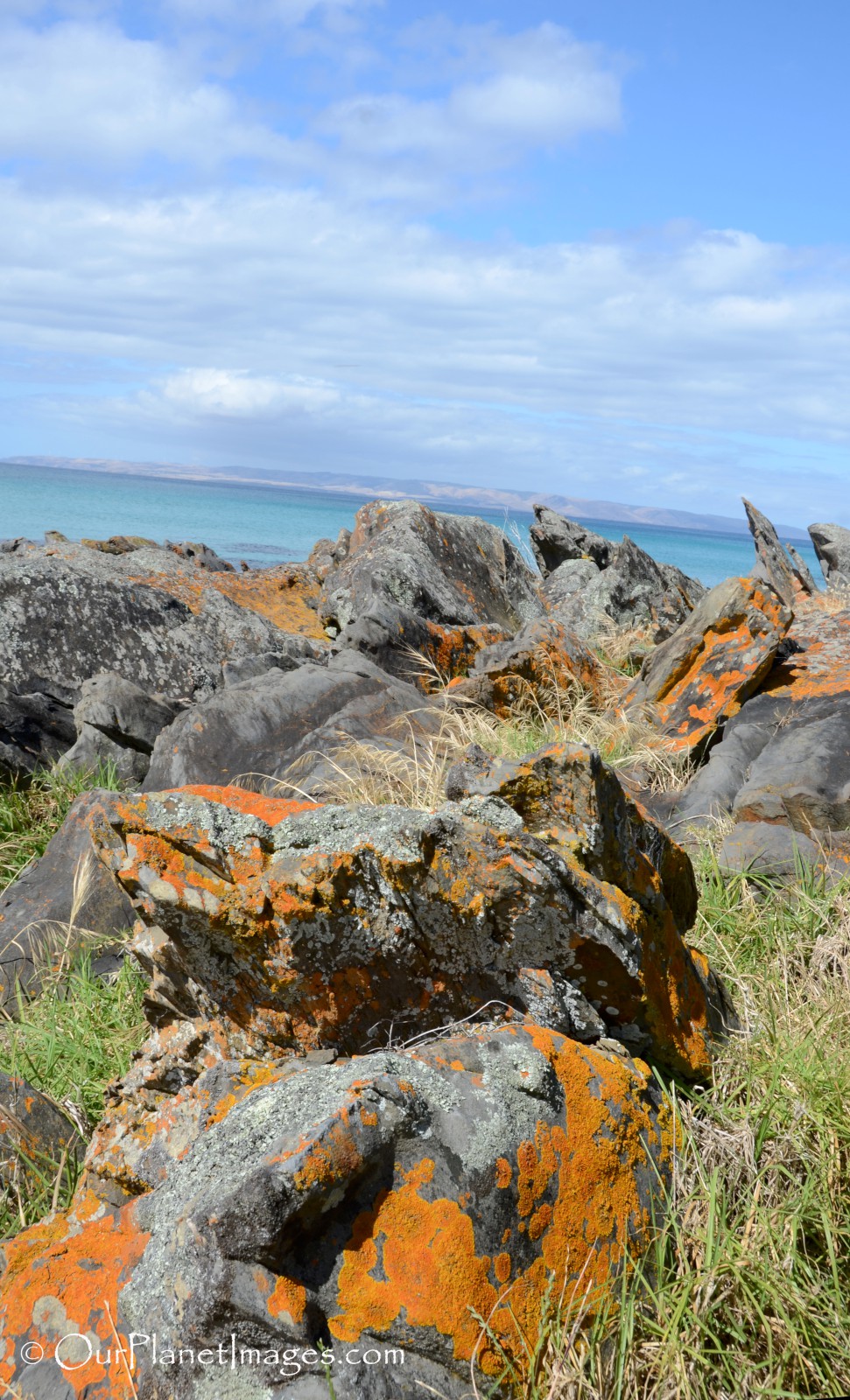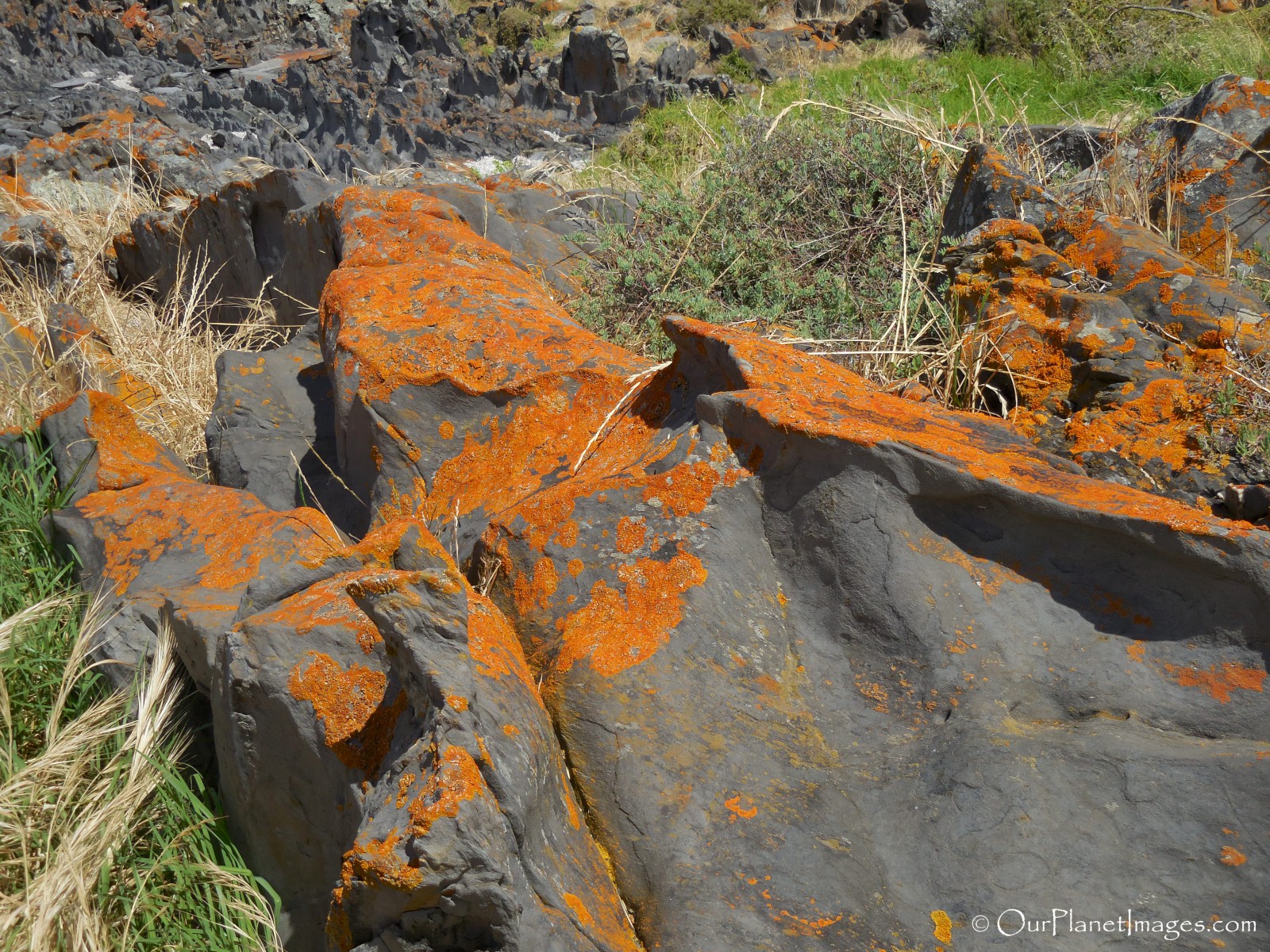 Several rocks in the area had interesting smooth holes pitted into them. These holes don't look manmade making them a mysterious formation of nature.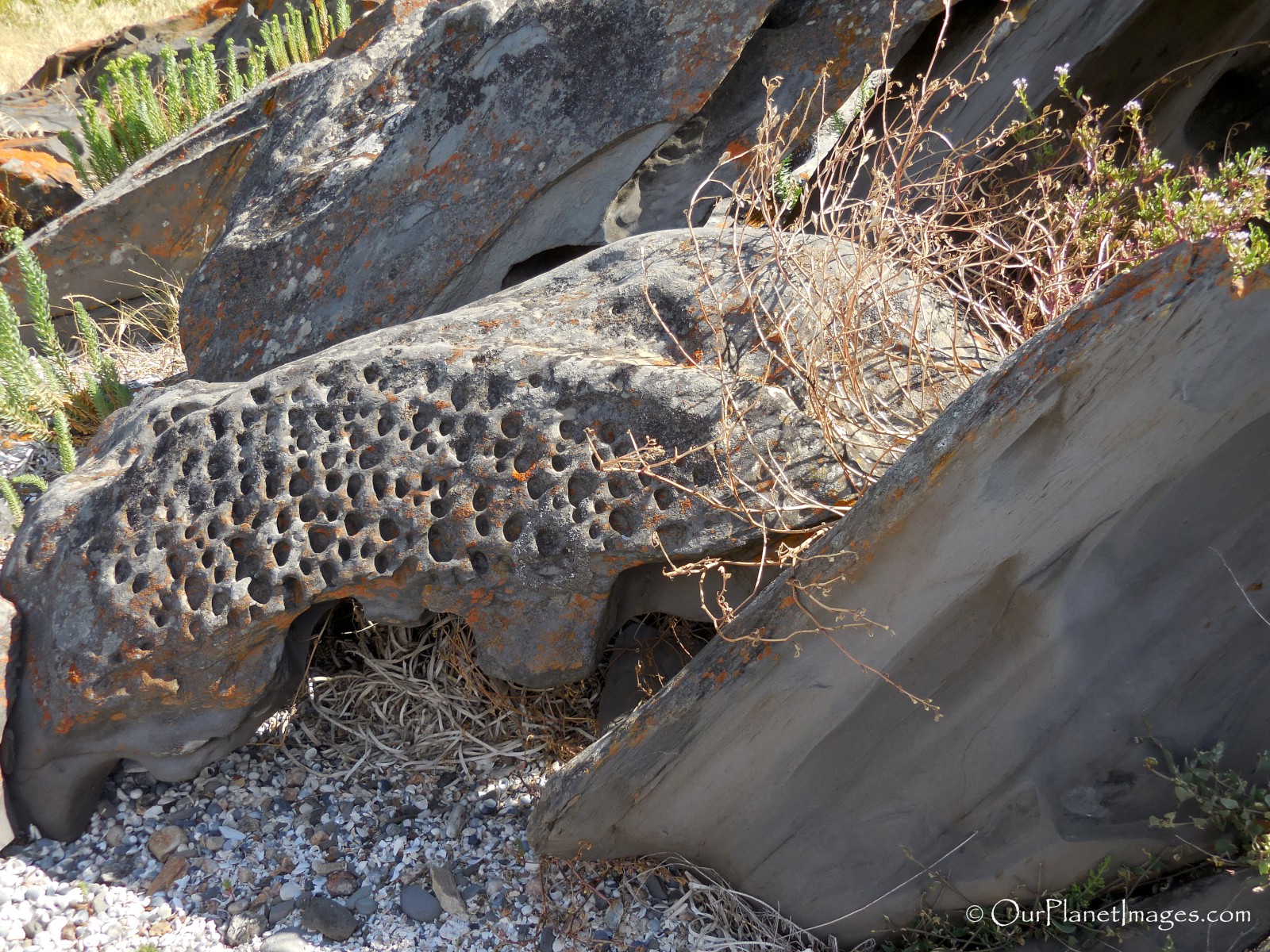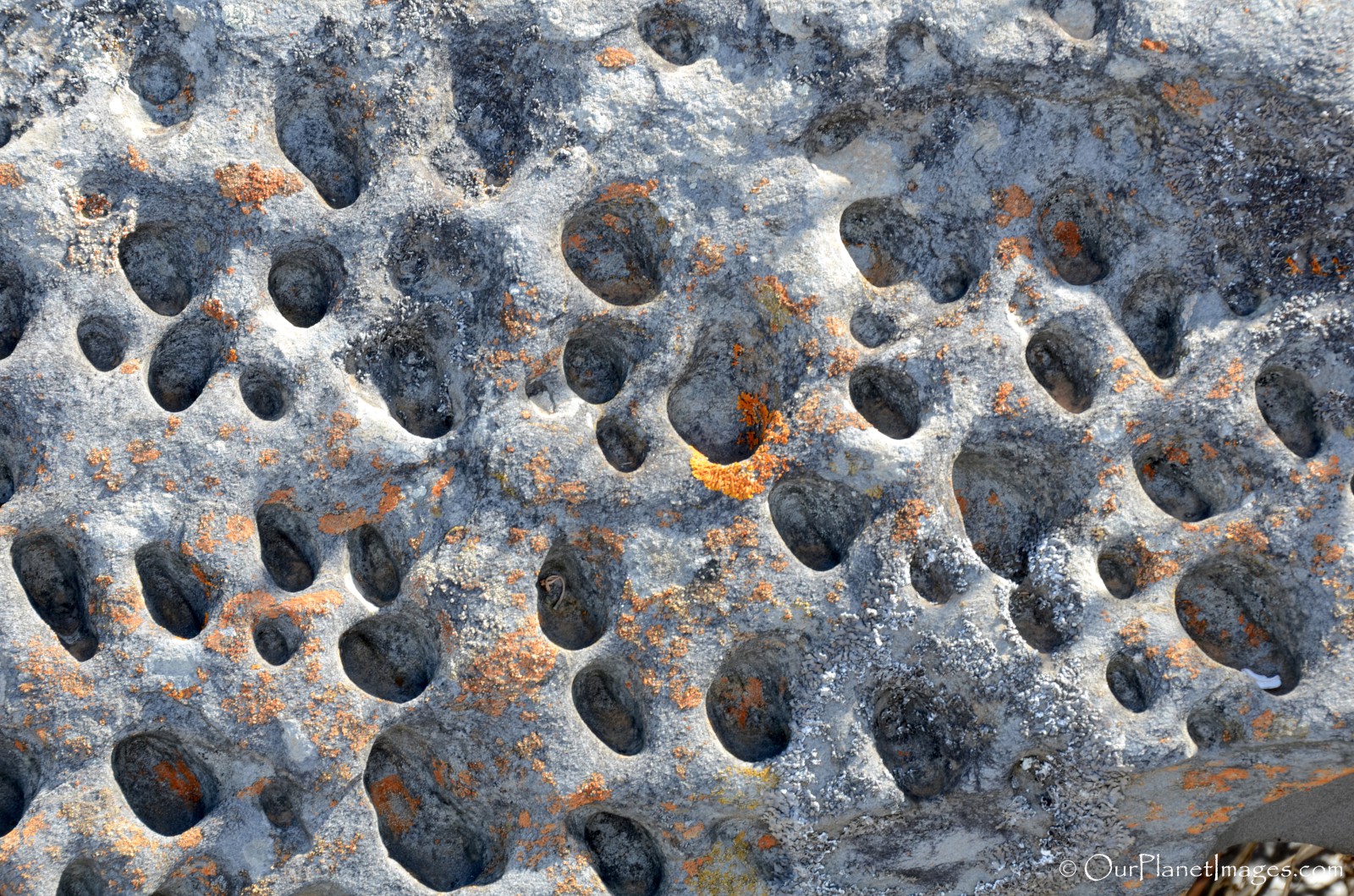 Frenchman's Rock is not on the top of most travelers list of places to visit on Kangaroo Island but visiting this site is about more than going to see a rock. It is about history and interesting nature.
I always enjoy learning local history of the places that I visit. Going to Frenchman's Rock made me feel like I was seeing the Kangaroo Island equivalent of the Plymouth Rock on the United States. The rock itself is not significant but the history that it represents is what makes seeing it worthwhile.
I am always intrigued by unusual rock formations. The unusual rock formations at Penneshaw Beach were really fascinating to me. They were jetting out of the land and water with very jagged edges and in unusual formations. I felt that the orange lichen really added to the aesthetic of the scene and made an already pretty landscape even prettier.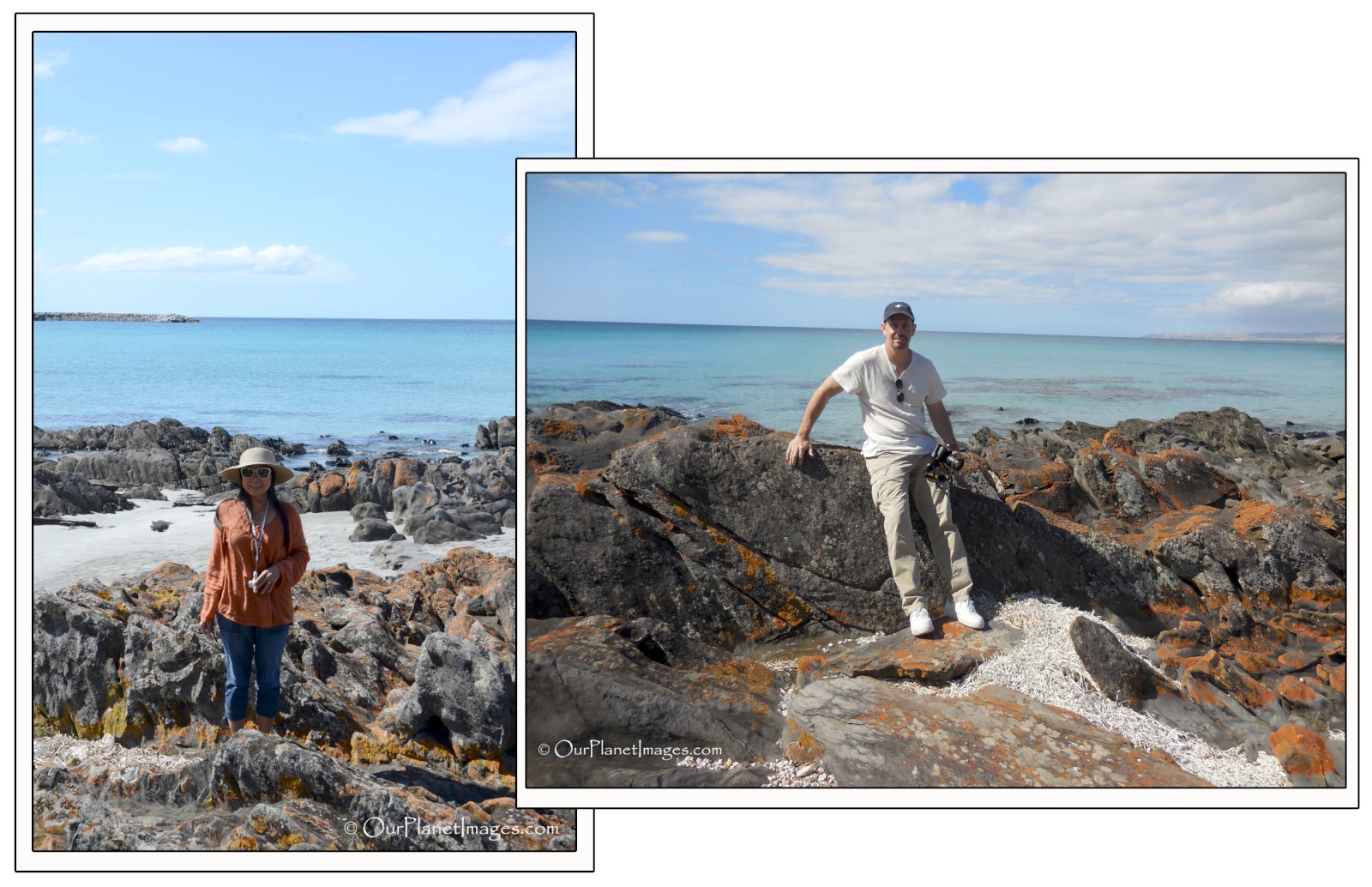 Make an effort to see some of the lesser known place when you are traveling. You never know what you may be missing out on!