Castle Saint Angelo has been a royal tomb, a prison, Pope's residence and a fort.
When I booked my trip to Rome I did not know about this Castle but it was located near my hotel and I had a few free hours that I wanted to make use of to see something. The Castle Saint Angelo is just a few block from the Vatican on the Tiber River. This fortress was built as a tomb of the Roman Emperor Hadrian but it has also been a prison and a residence of the Pope. It was used by former Popes in times of danger as they left the Vatican to the to seek safety in the fort through a covered passageway that connects the Vatican to the fort.
Castle Sant' Angelo vicinity
The area around the Castle is busy with tourist but when the sun starts to go down, the crowds will start to thin out around the Castle and the Vatican. Once the crowds are gone, walking along the Tiber River makes for a really pleasant summer evening.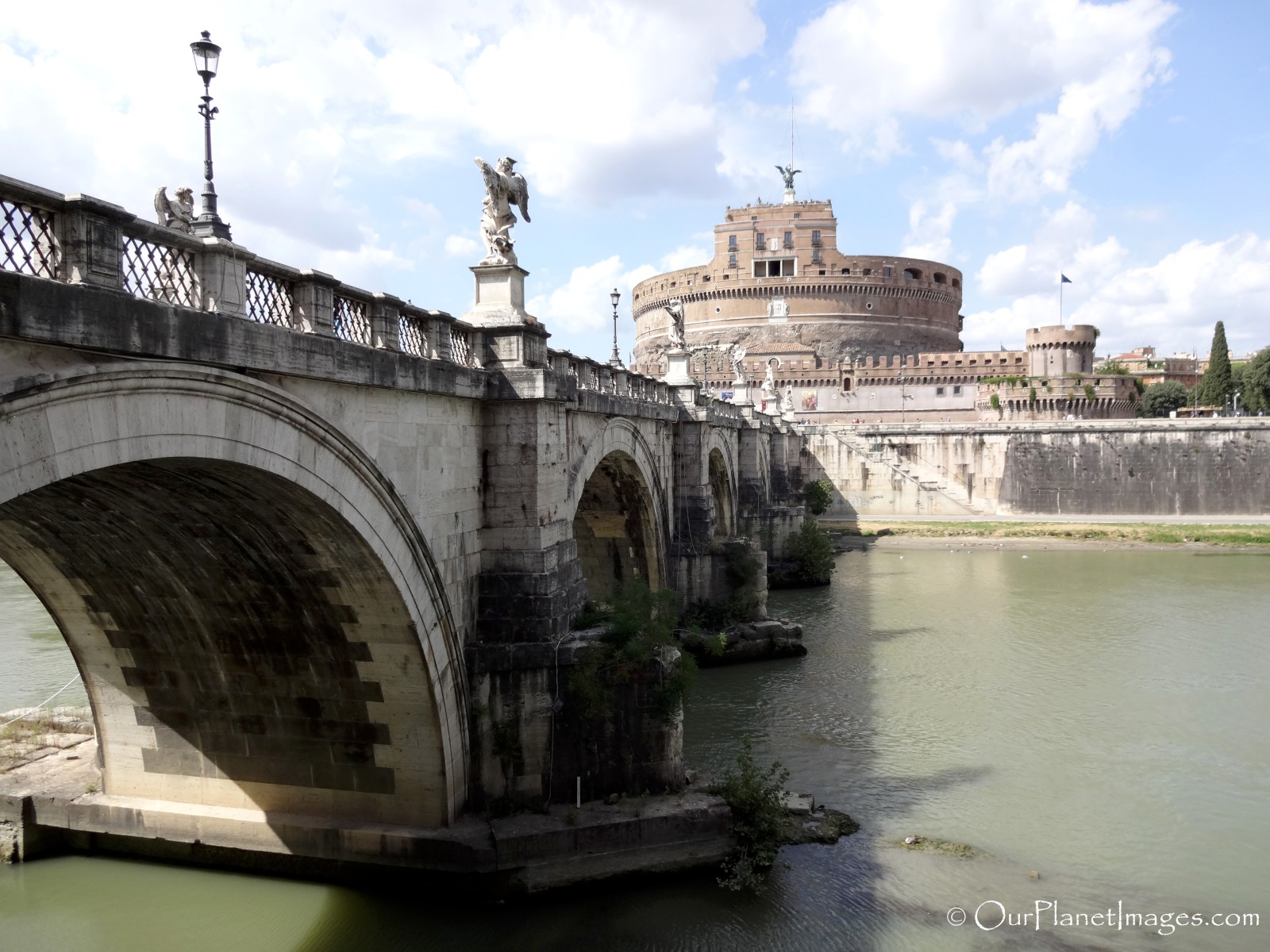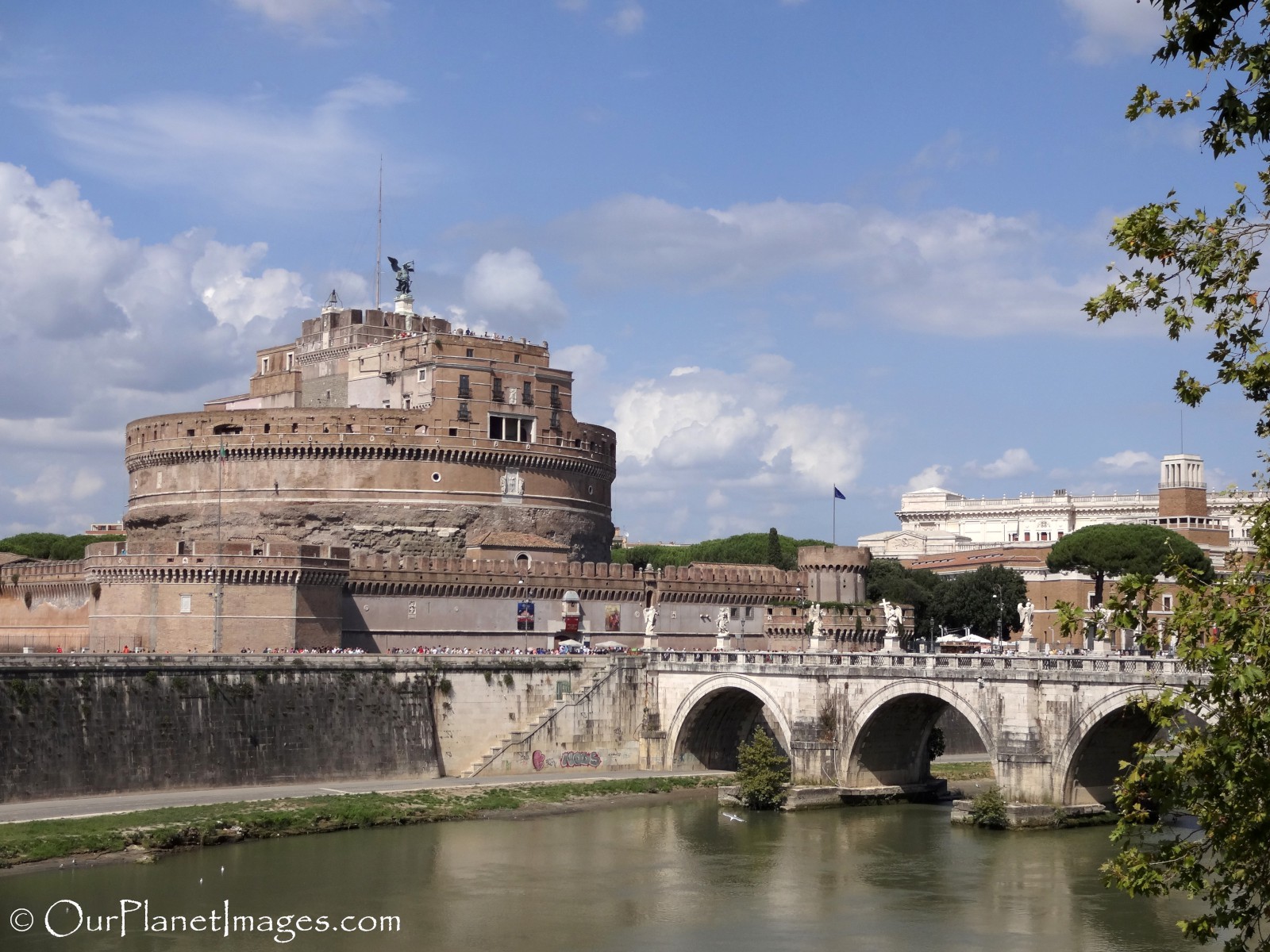 Bridge of Angels
The bridge in front of the castle is called "Bridge of Angels" and is lined on both sides with angel sculptures.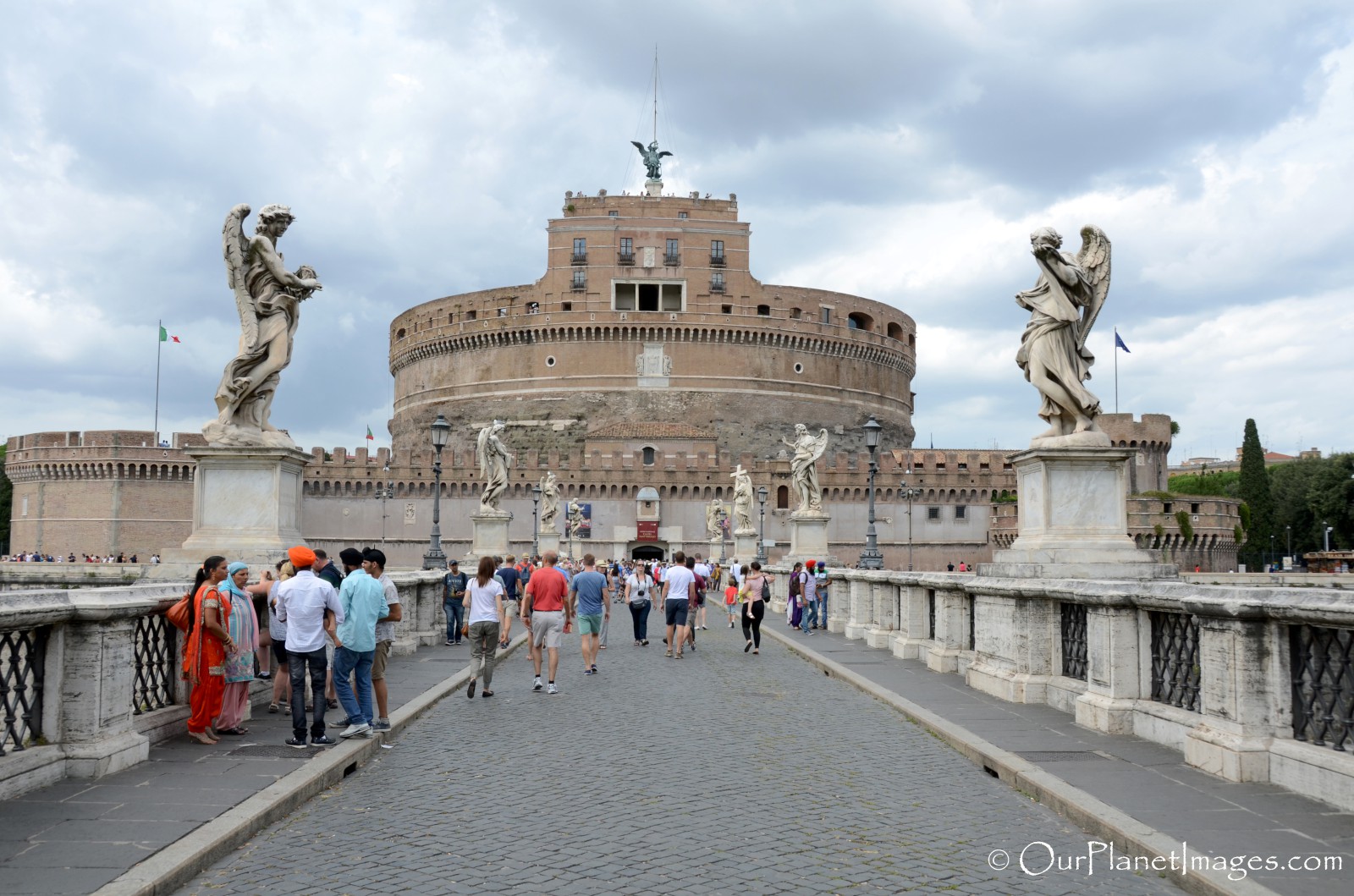 The Bridge of Angles crosses the Tiber River at the entrance to the Castel Saint Angelo making easy access into the castle.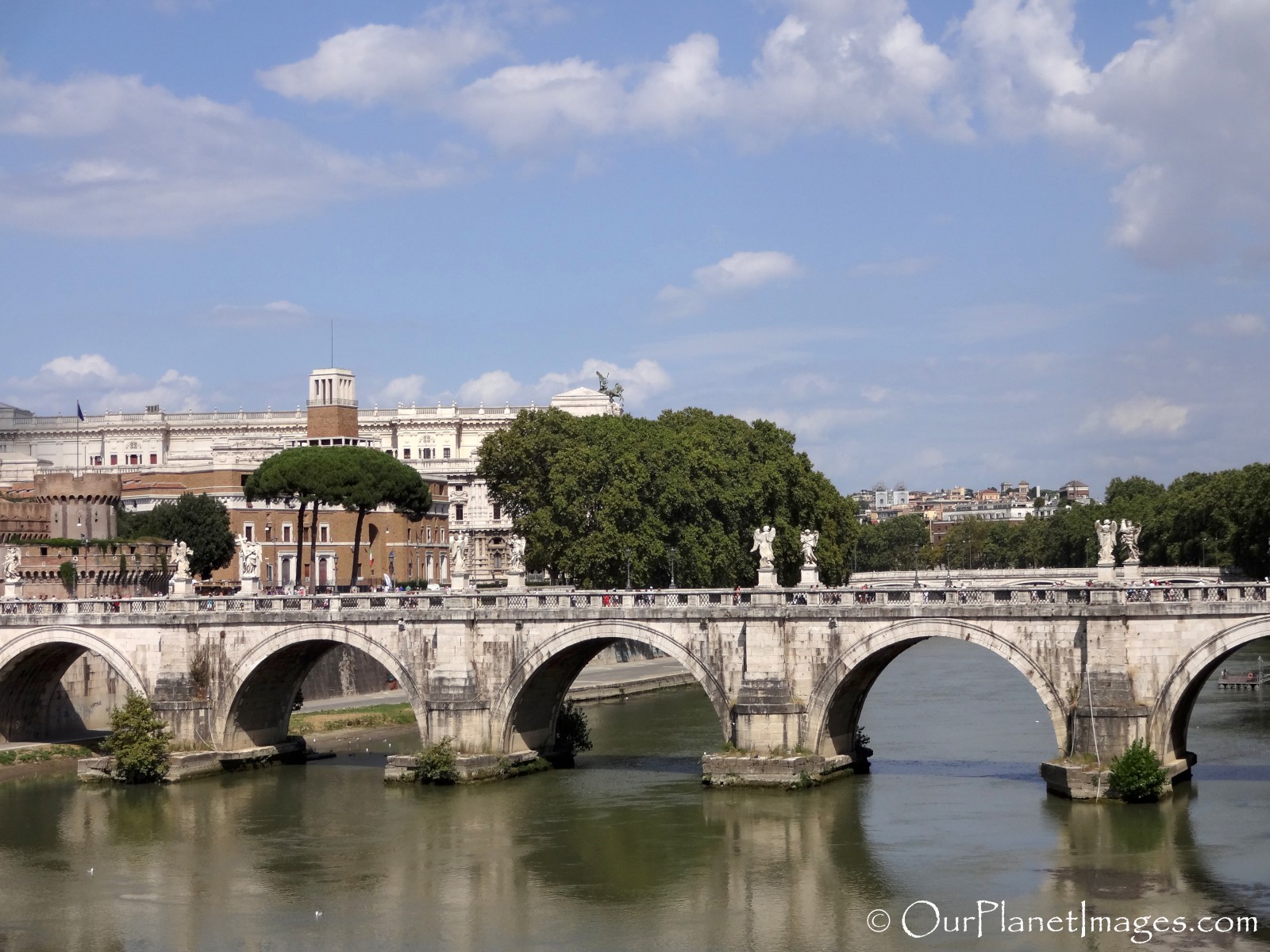 The two photos below are an example of the angle statues on the bridge of angles. When you walk along the bridge, make sure to take a close look at each angel because each angel represents a different part of the crucifixion of Christ.
The Castle Saint Angelo was one of the surprises that I discovered during my trip to Italy but it is something that I will always remember when I think about Rome.