The Split Point Lighthouse is located near town of Anglesea along the Great Ocean Road in Australia. The lighthouse was built in 1891 and overlooks Eagle Rock along the southern coast of Australia.
The elevation of the Split Point Lighthouse is 66 meters but the height of the lighthouse itself is 34 meters. Prior to the GPS era, lighthouses used a rhythmic flash that helps to identify the lighthouse and help ships to understand their position along the coast. While this signal is not required today, lighthouses still flash their rhythmic identification signal and the Split Point Lighthouse signal is a flashing white light four time per 20 seconds and it has a red sector light. The flashing light has a range of 20 nautical miles.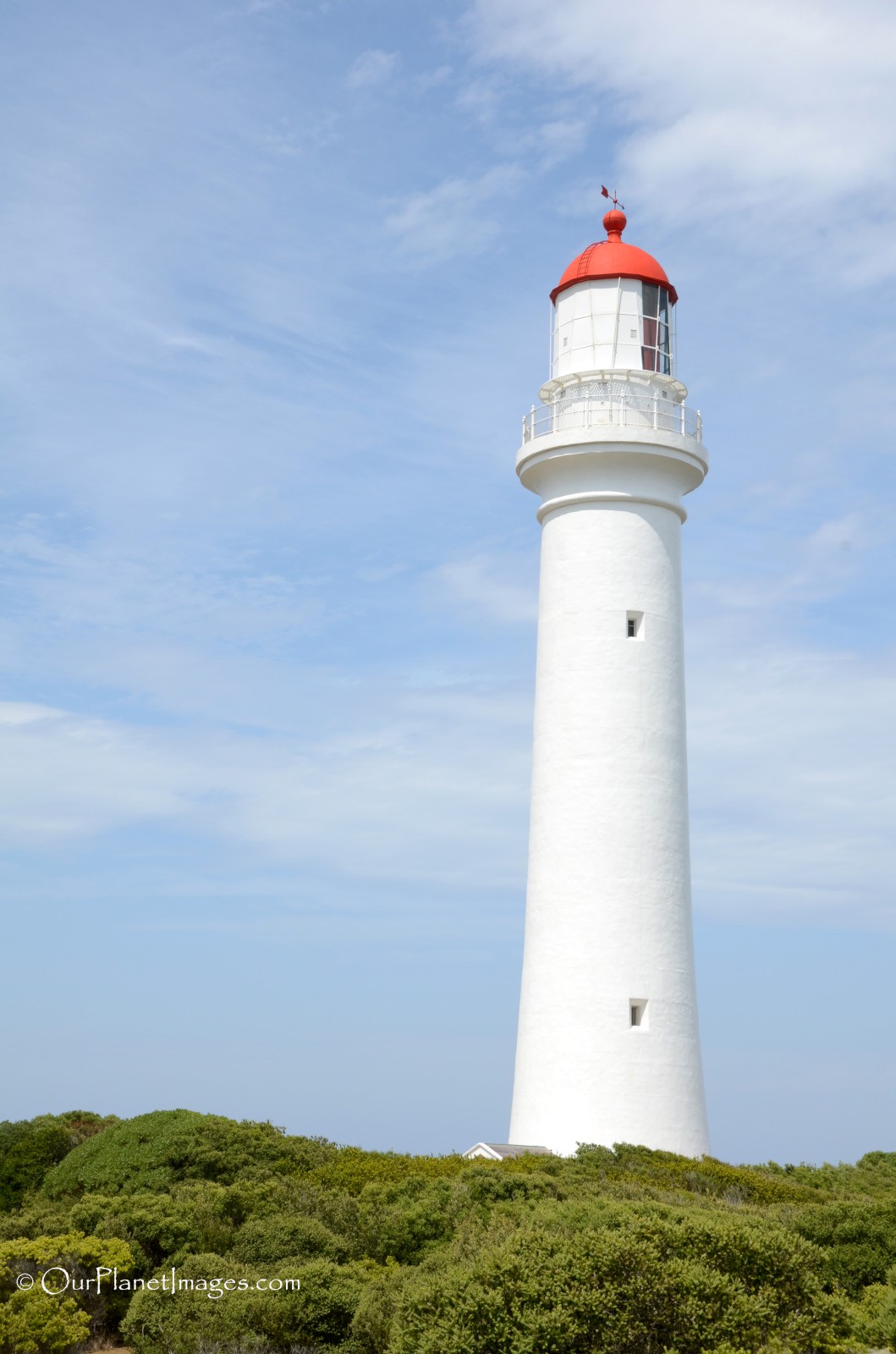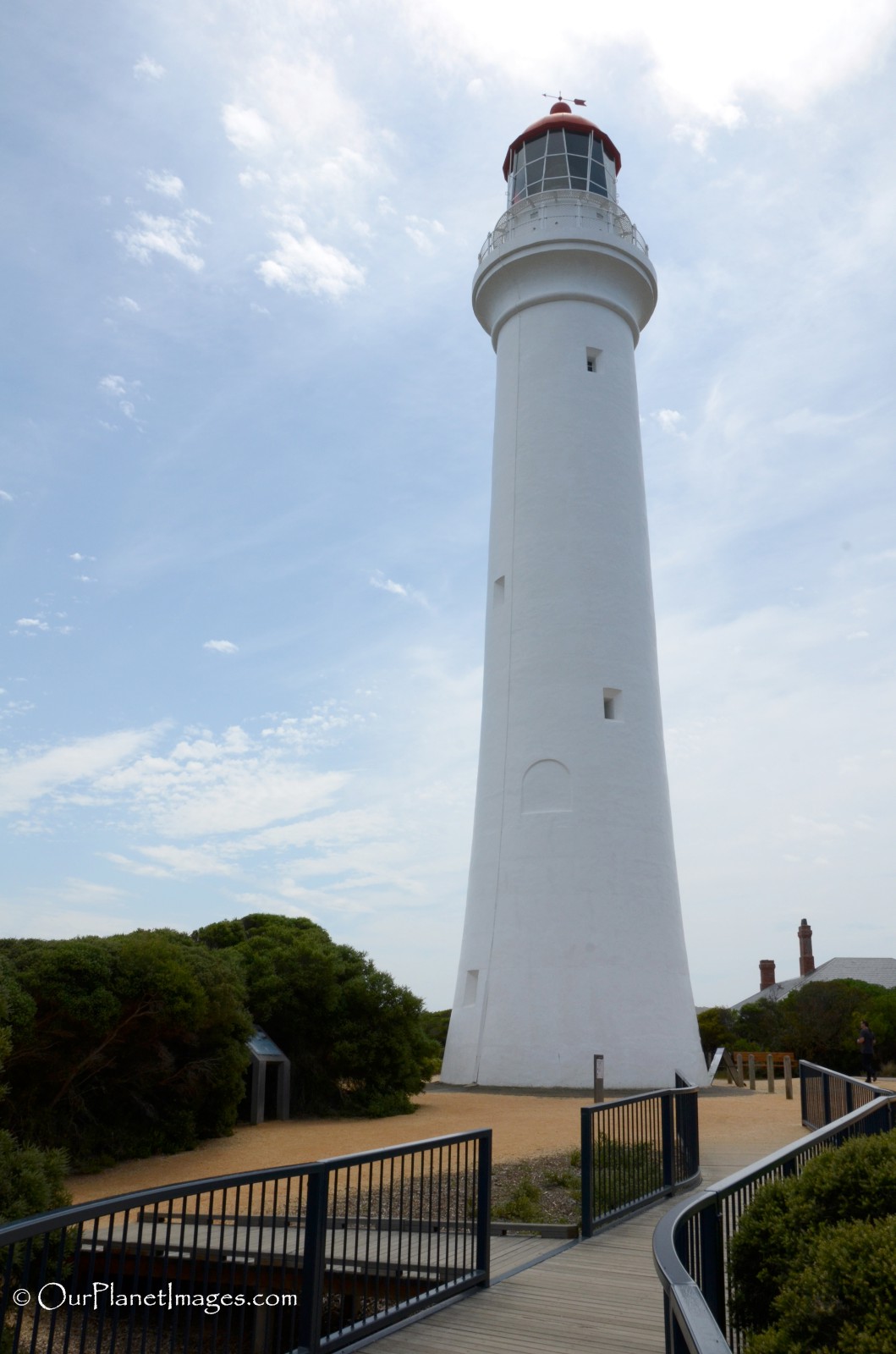 The lighthouse is a short distance off the Great Ocean Road but it can be seen from the road and there are signs with directions to the lighthouse. The area near the lighthouse is nice and I have included a few photos below of the area just before getting to the lighthouse.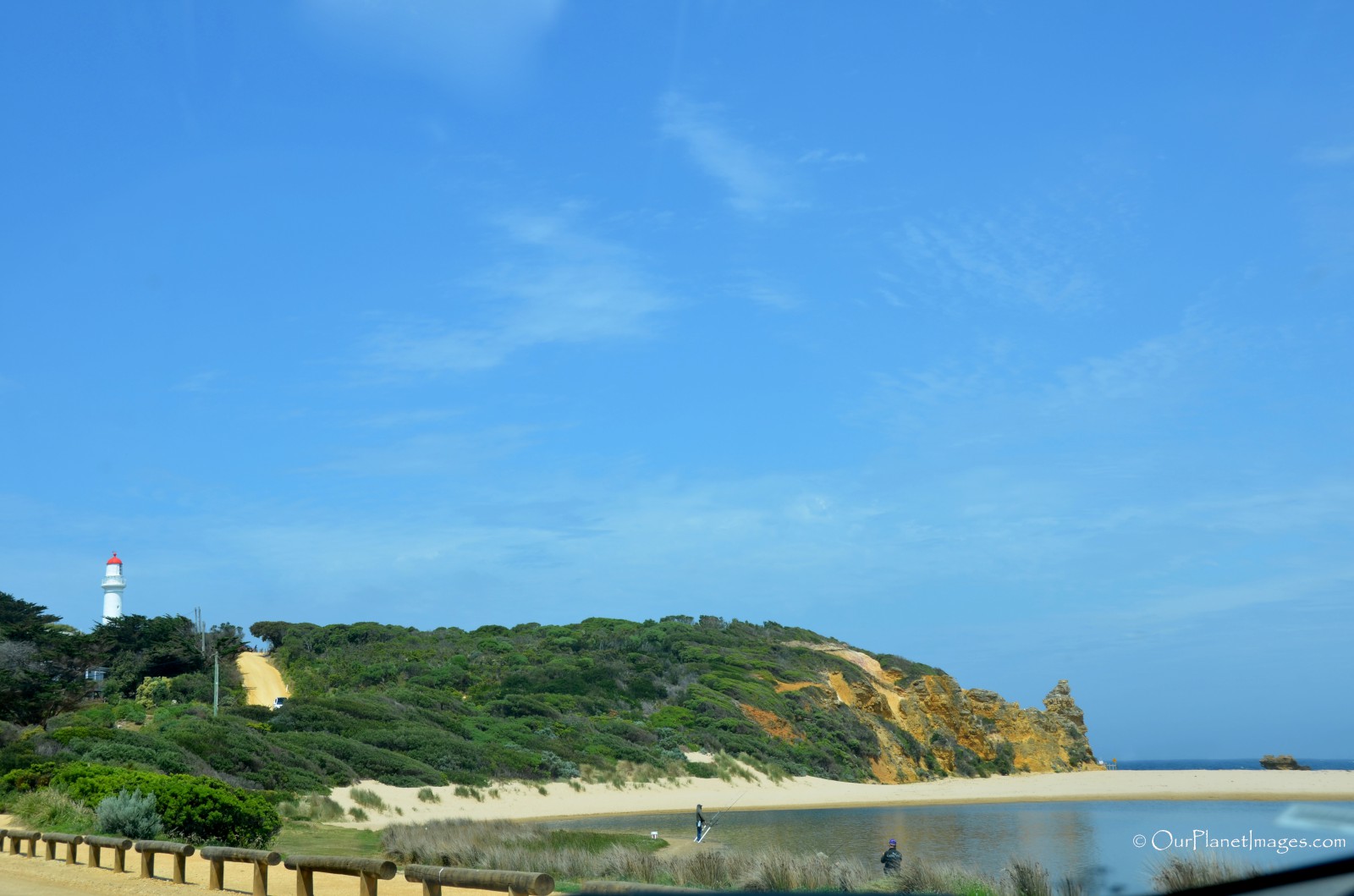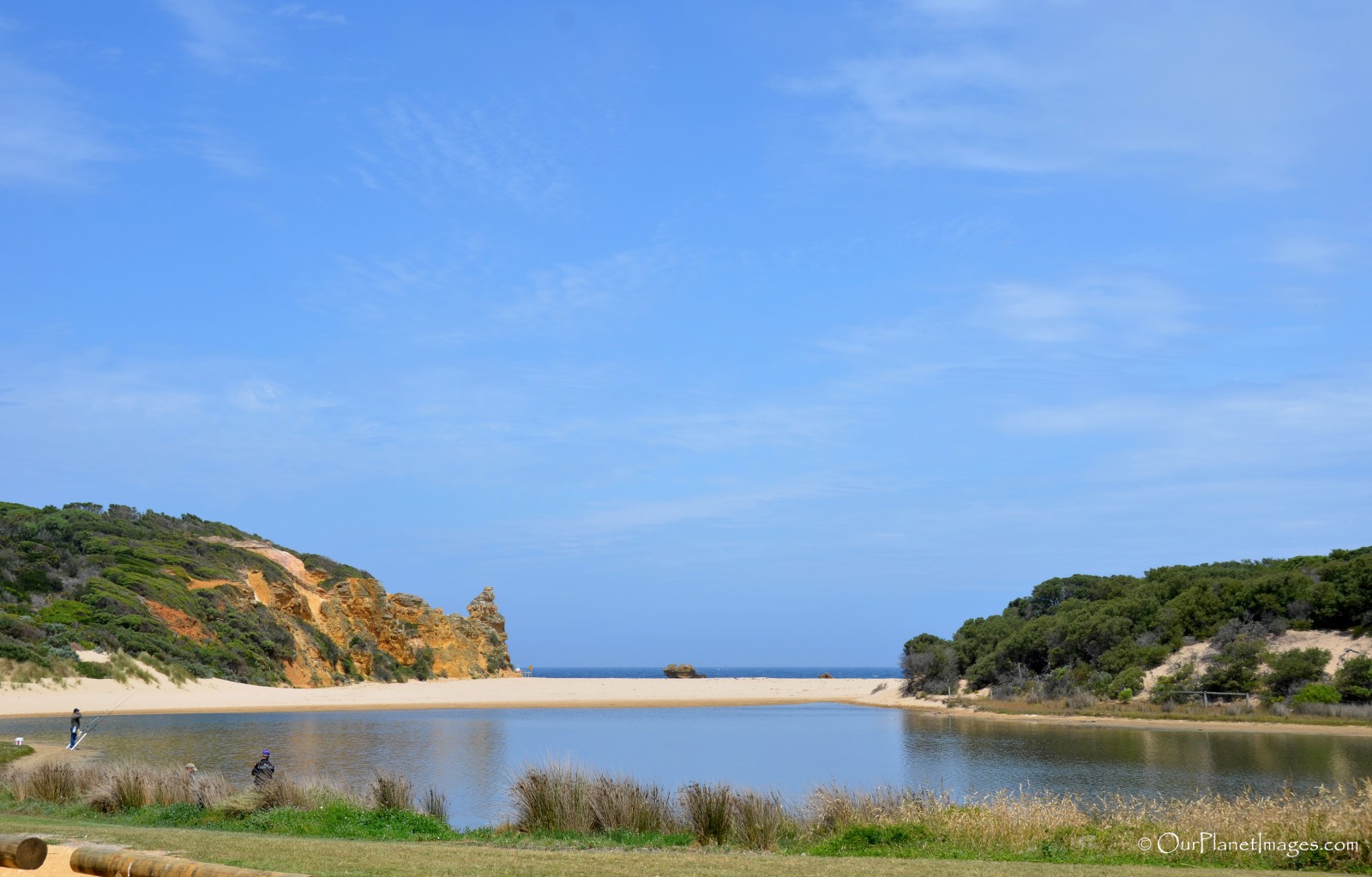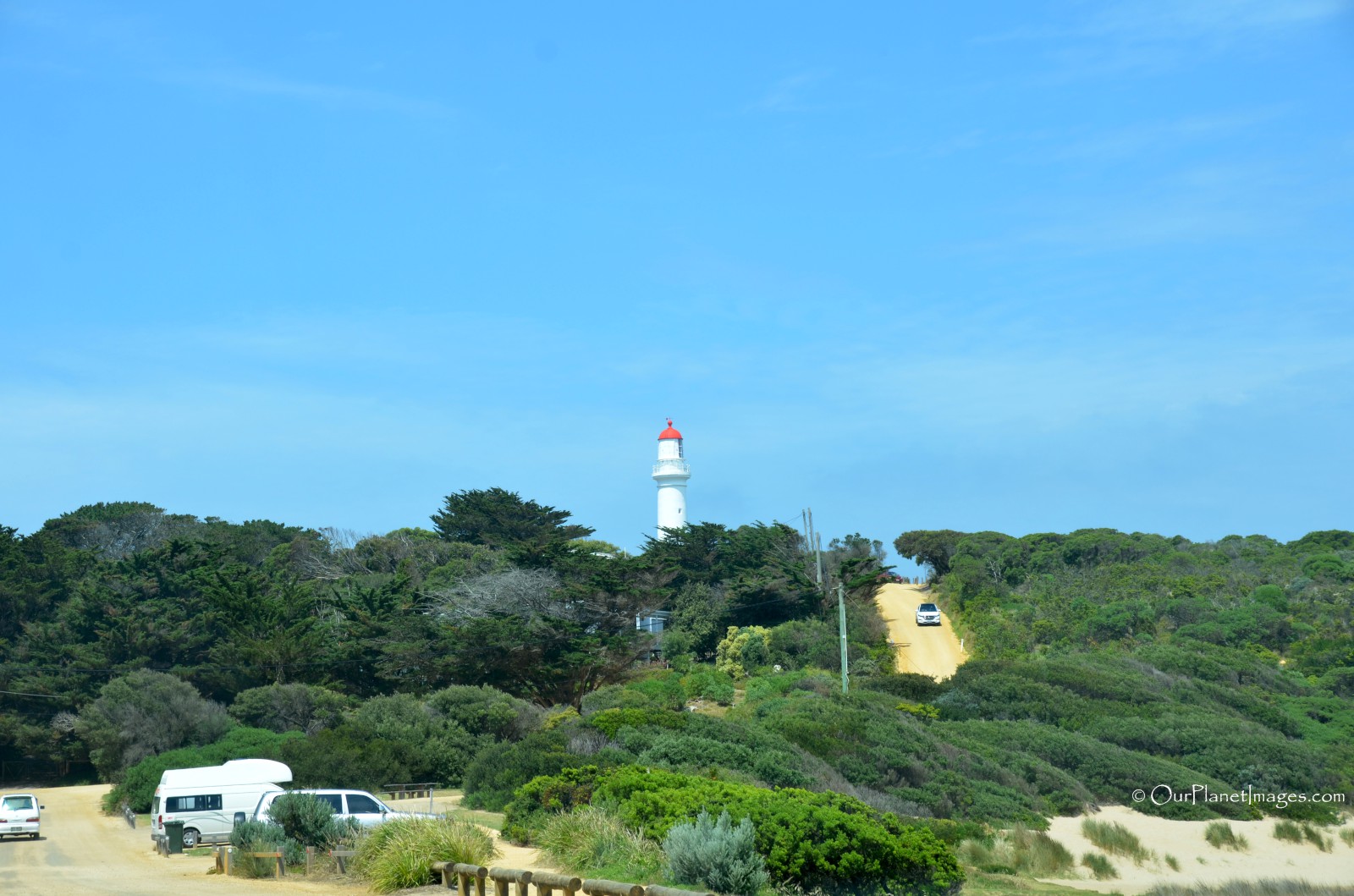 The road doesn't go all of the way to the lighthouse and there is a short trail from the parking area to the lighthouse. The trail is shown in the photo below.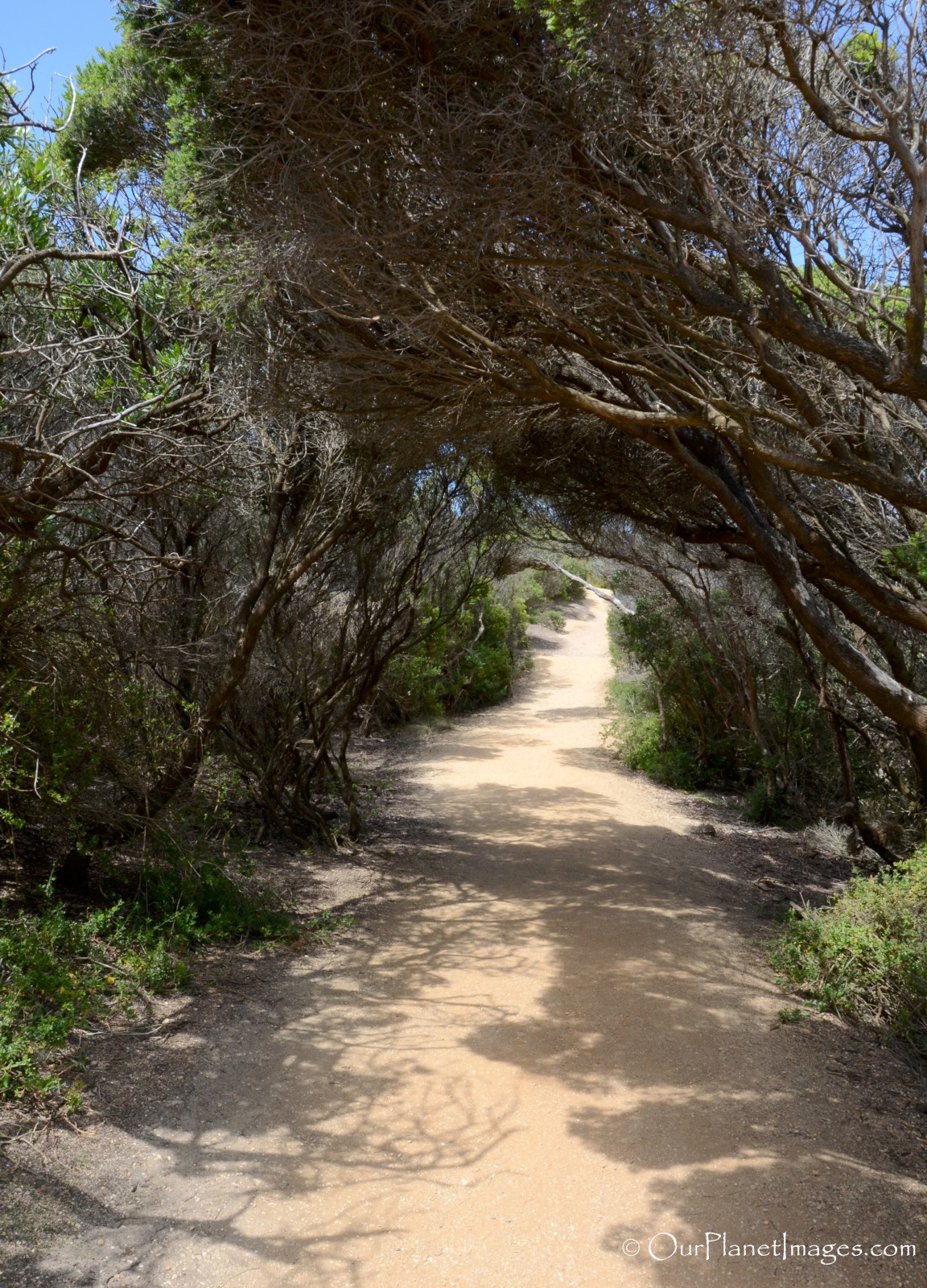 There are a couple of trails around the lighthouse that take you to lookout points. The view from these lookout points are shown below. The first photo is from eagle rock lookout point and shows Eagle Rock.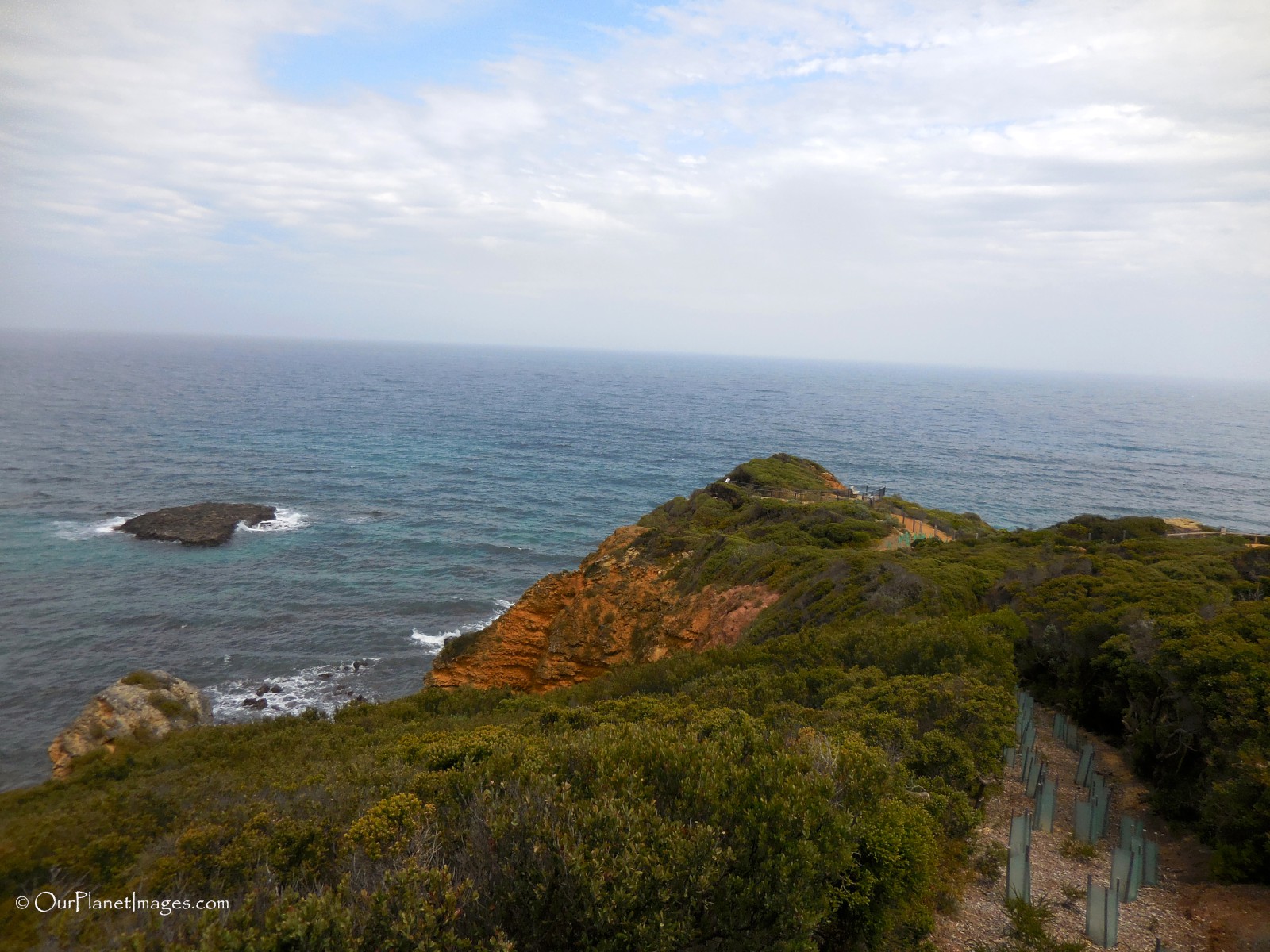 The lighthouse is white with a red cap on top and has been nicknamed the "White Queen".
The Great Ocean Road is known as one of the most scenic drives in the world. The drive along the southern coastline of Australia is wonderful but there are other attractions that are worth stopping and enjoying. The Split Point Lighthouse is a nice place to stop and see the view from the lighthouse perspective.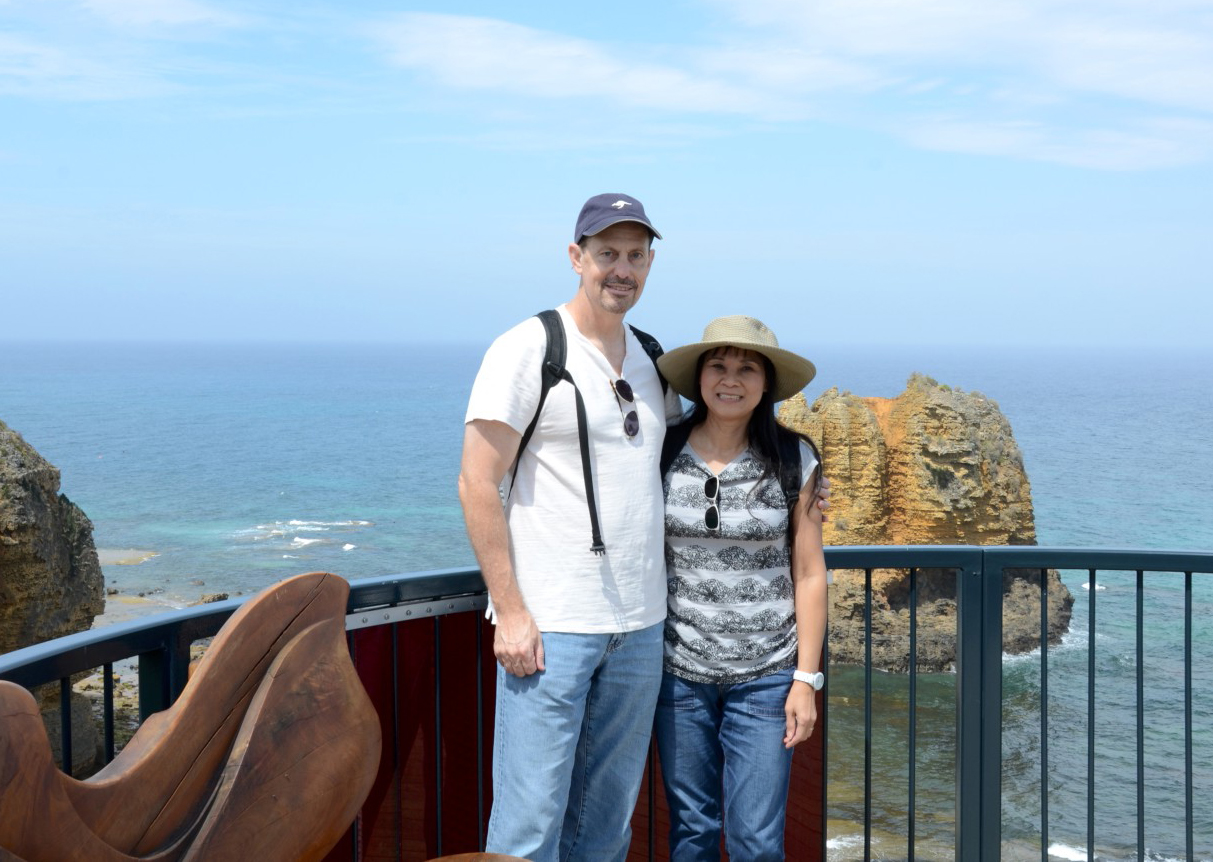 We all want to see the highly rated attractions but some of the lesser known places can be very enjoyable. Don't overlook the lesser known places because you are in a hurry to see the popular places!