The Seine River is one of France's longest rivers at 485 miles long. The river starts in the Burgundy Regions and it passes through Paris on its way to emptying into the English Channel. The focus of this post is on the portion of the river that pass through Paris.
Taking a river boat on the Seine River will give you a different perspective of Paris that you might not get by staying on the streets. Most of the famous tourist sites are within a couple of blocks of the river and are many of them are visible from the river but the river view will be much different than normal views.
As you travel down the river, one of the first things that you will notice are the houseboats that are moored on the banks of the river. Many of these boats are repurposed barges that have been converted into boathouses. Most of these are permanent residence but some of them are bed and breakfast that can be rented. Staying in a boathouse would be a great option that allows you to stay in the heart of Paris.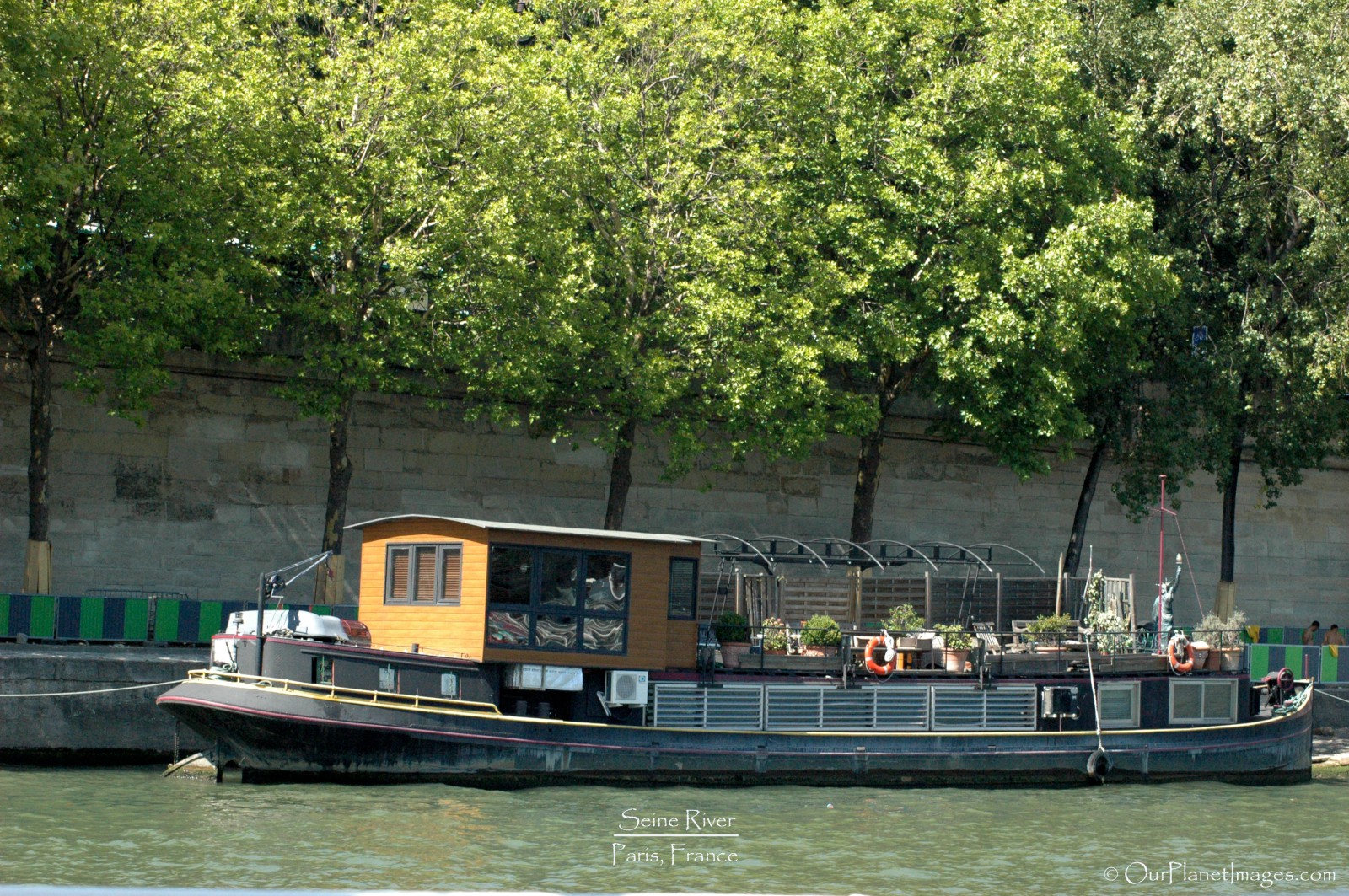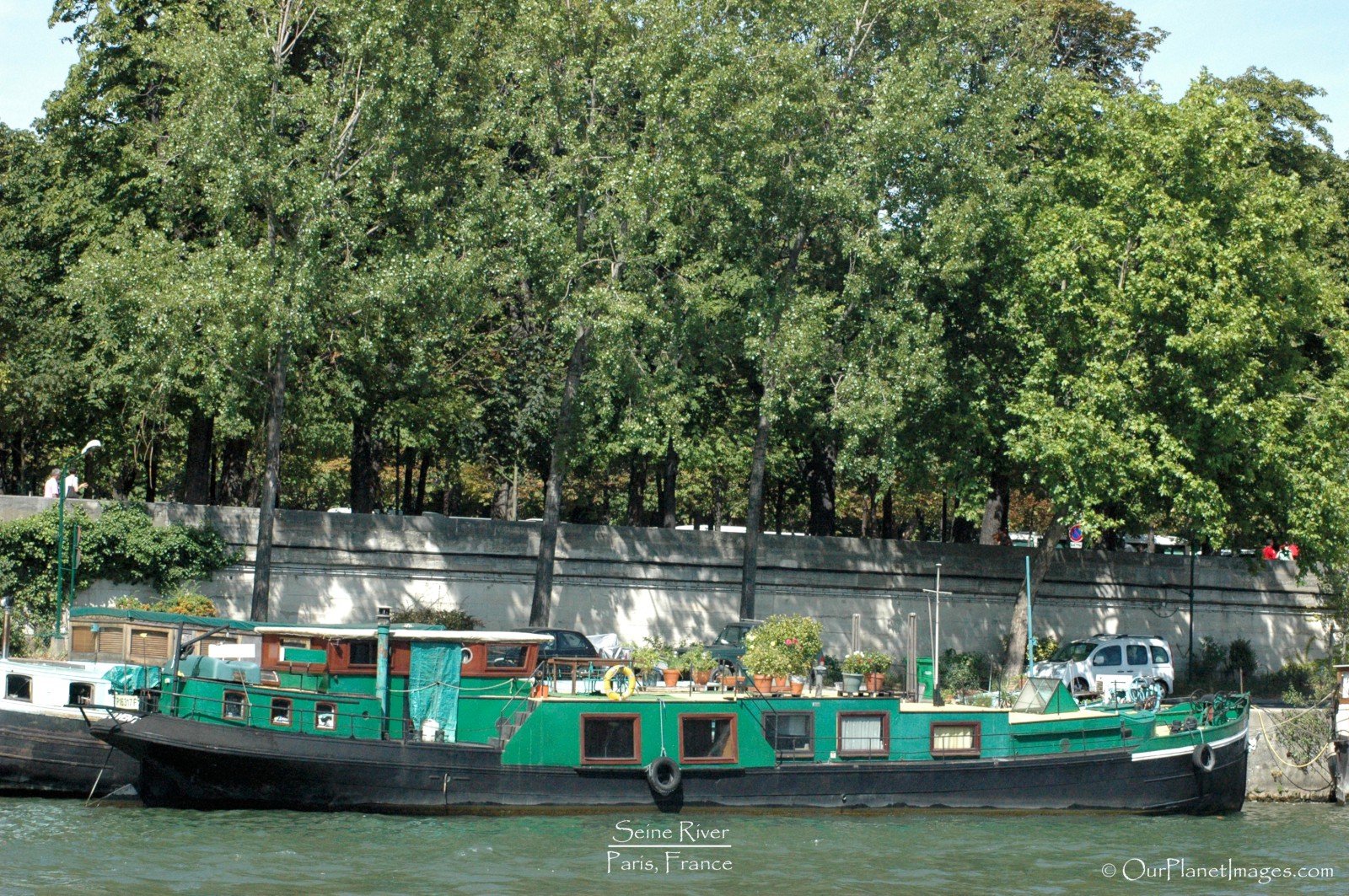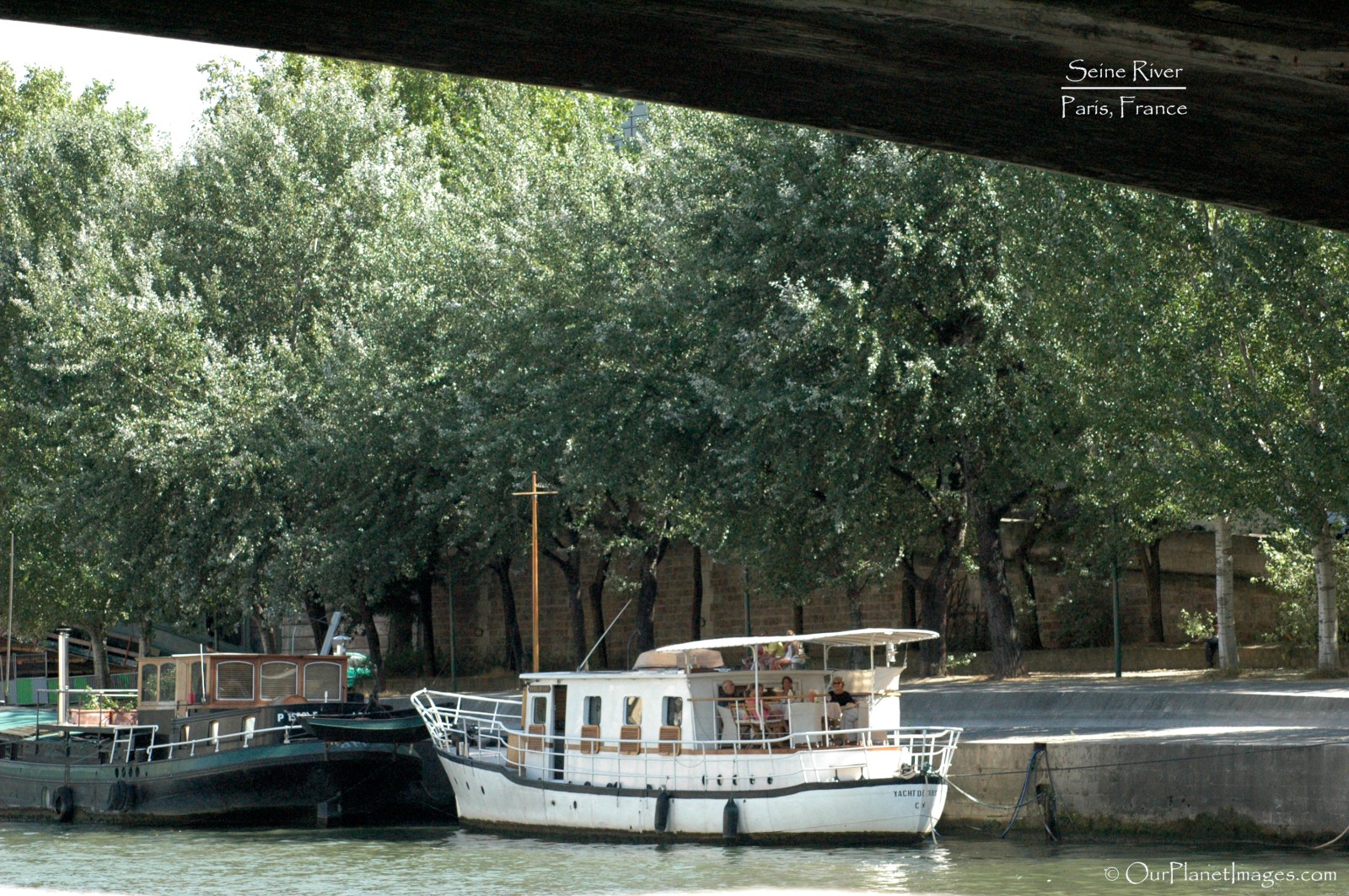 The next thing that you will notice are all of the bridges that connect the Left Bank and Right Bank of Paris. There are 37 bridges in total but as you pass beneath them you will notice that they serve as more than just a way to cross the river. Many of these bridges are elaborately decorated and are really a work of art.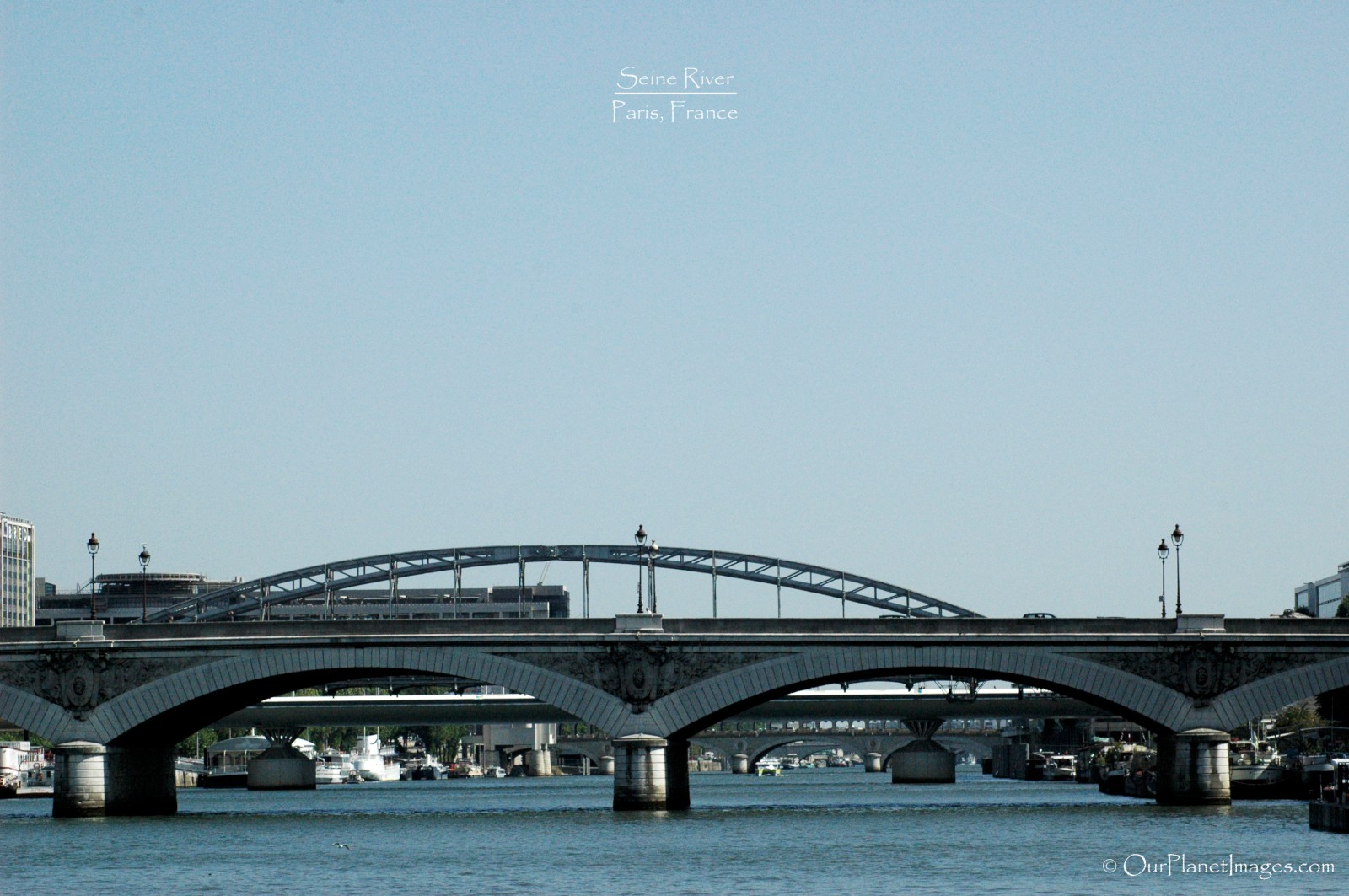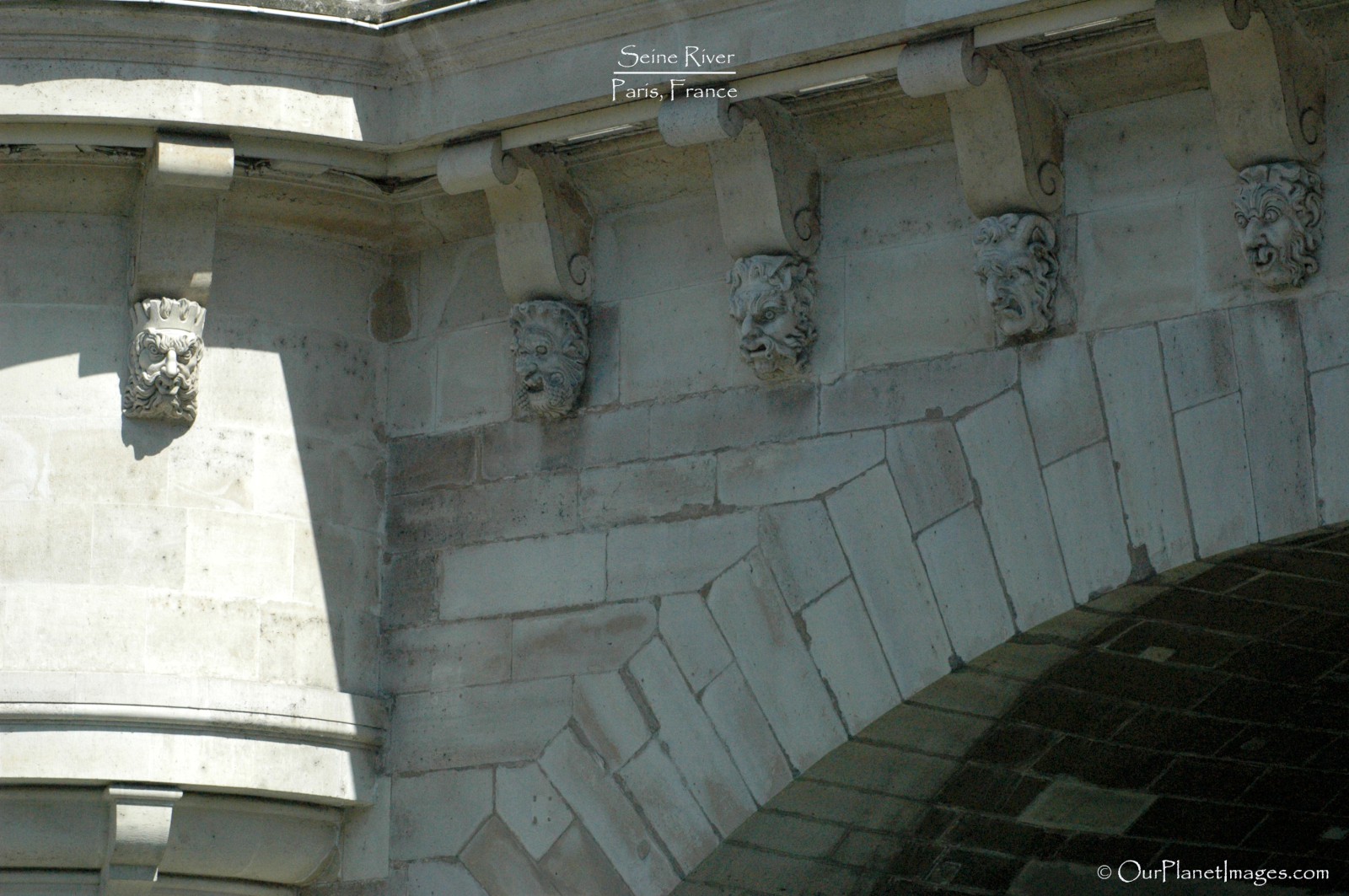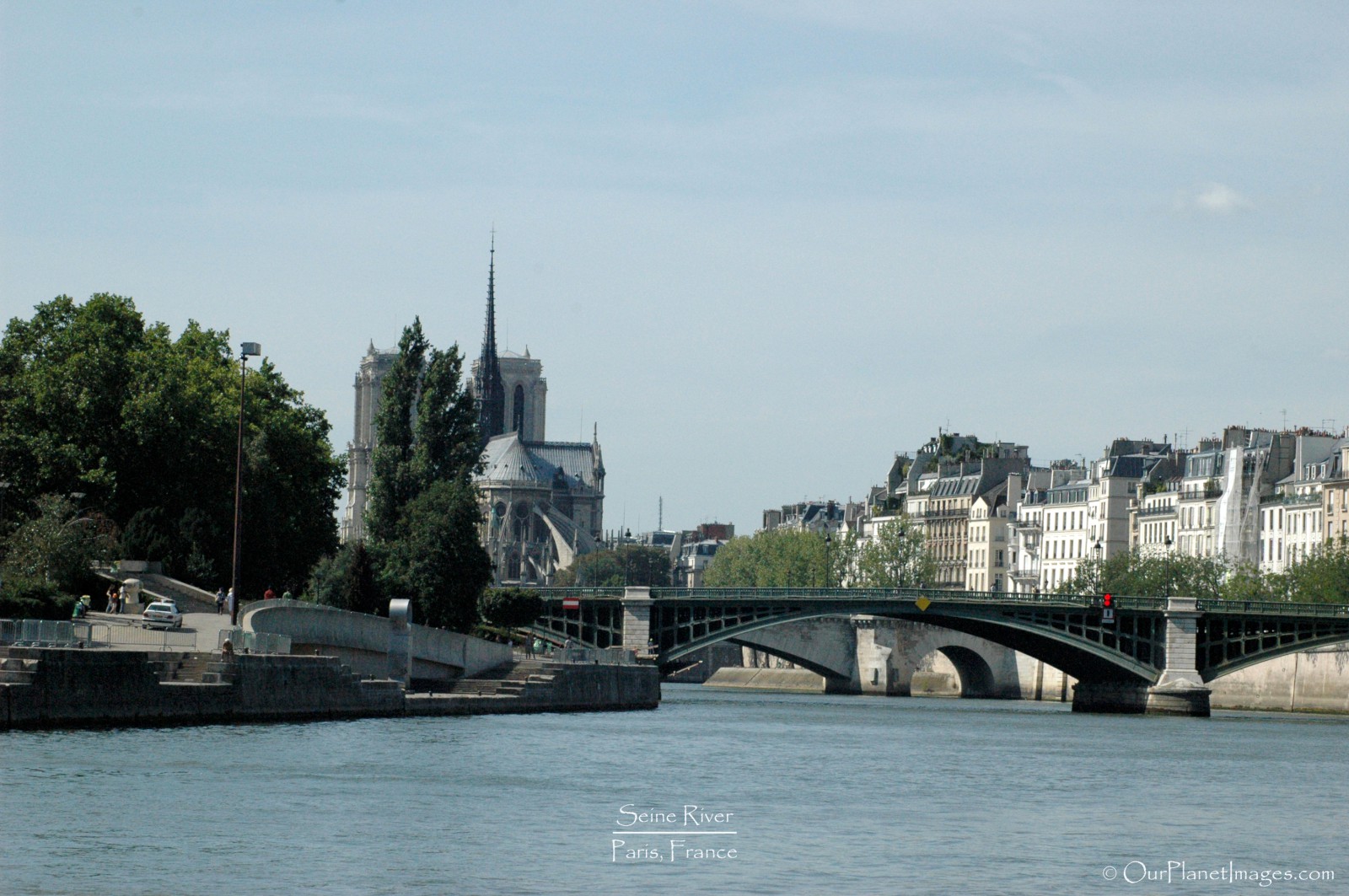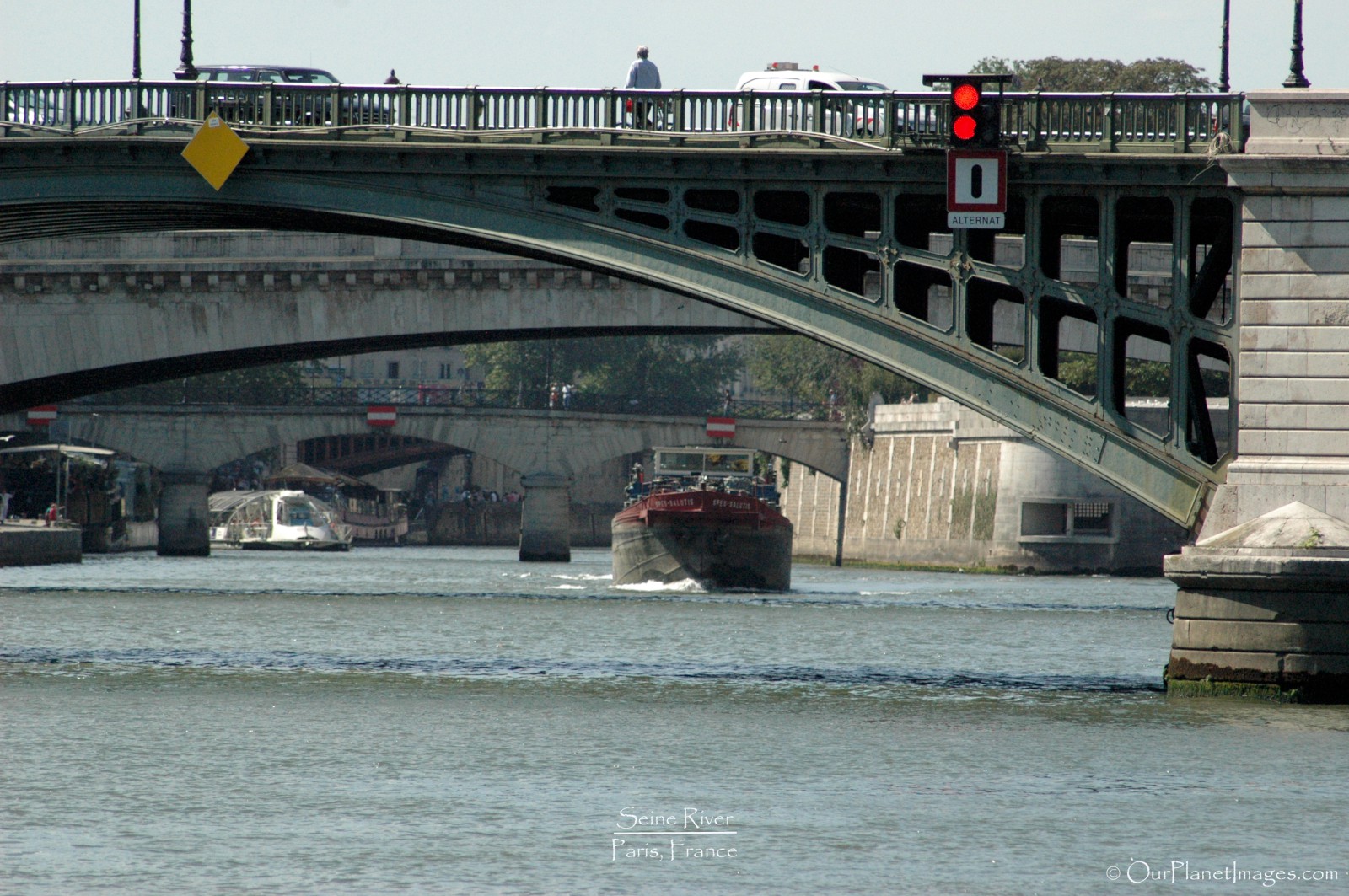 In addition to the artistically built bridges, there are also many statues and monuments that can be viewed from the river. The photos below are just a couple of those that I saw from the river.
One of the things that I like most about Paris is the late 19th century and early 20th century French Architecture. While traveling down the Seine River the French Architecture from this period is everywhere you look. It really gives you the feeling of being in Paris during that period of time.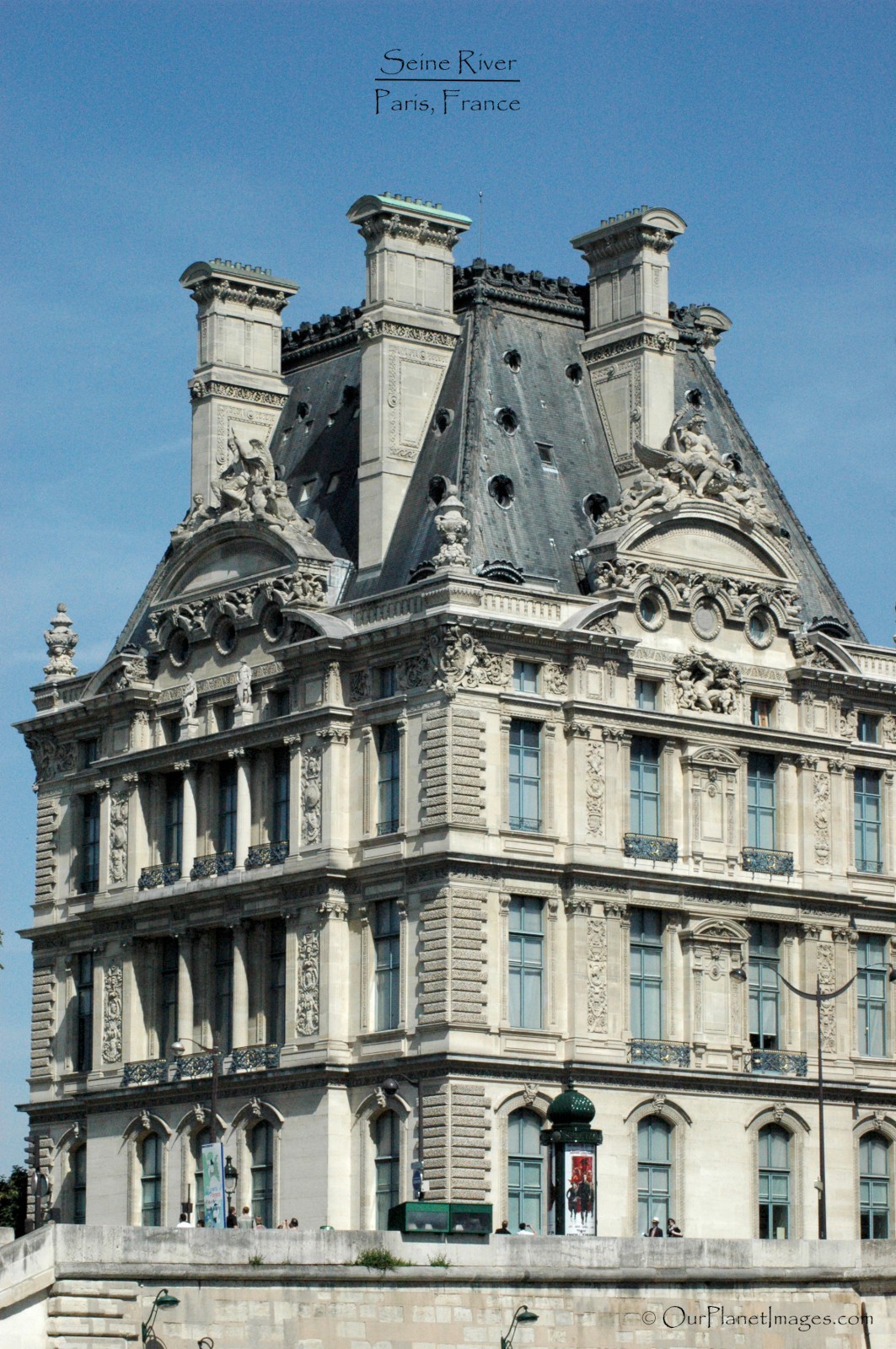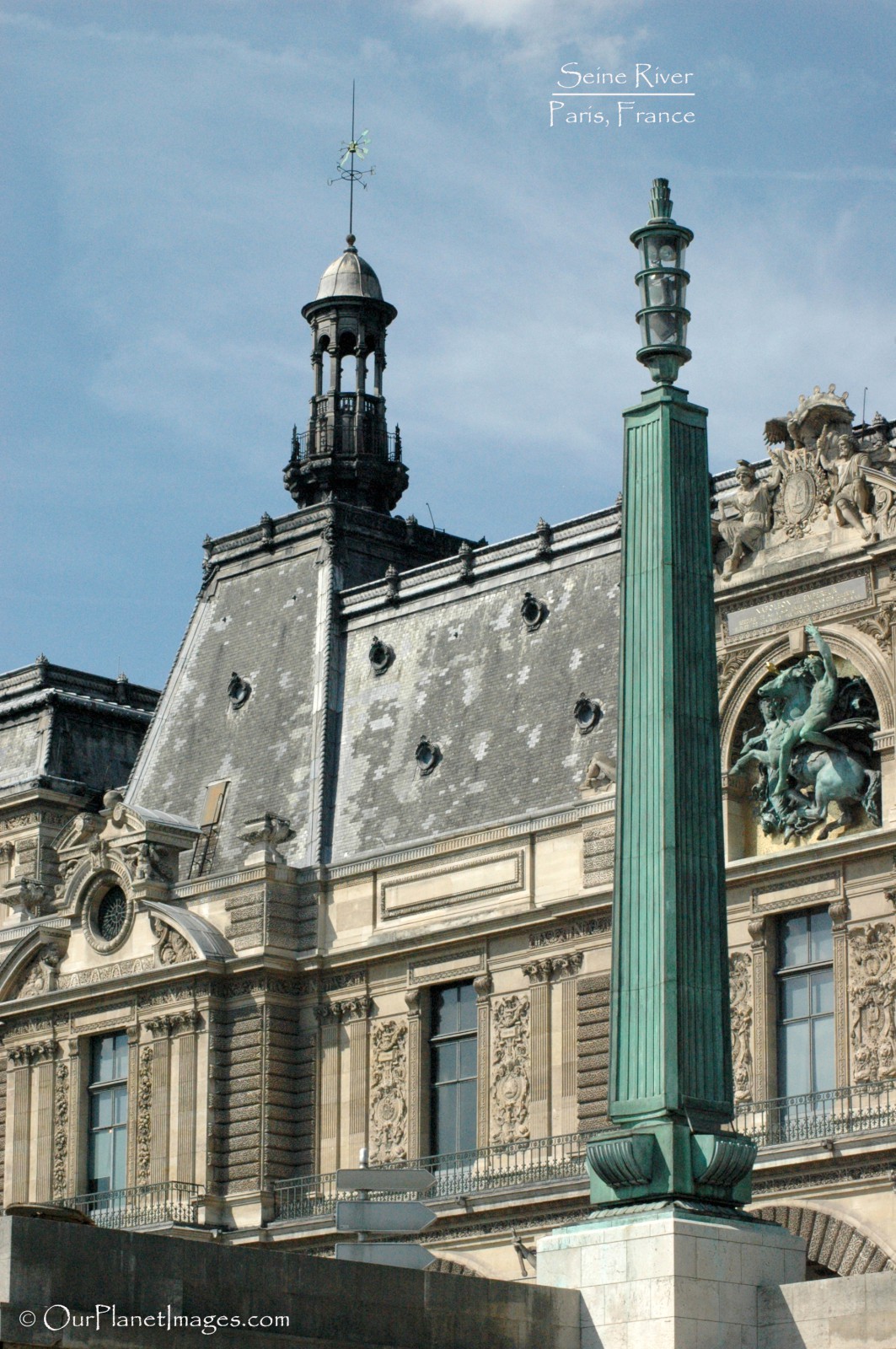 The Seine River is significantly lower than the streets. Being lower than the main city makes the view of the some of the sites hard to see at times. Sometimes only the top of the structure is visible but that actually makes traveling on the river a little more intriguing. Partial views sometimes creates a level of mystery that is exciting. The following photos are of partial views of Paris architecture with the French flag that really makes the photo convey France.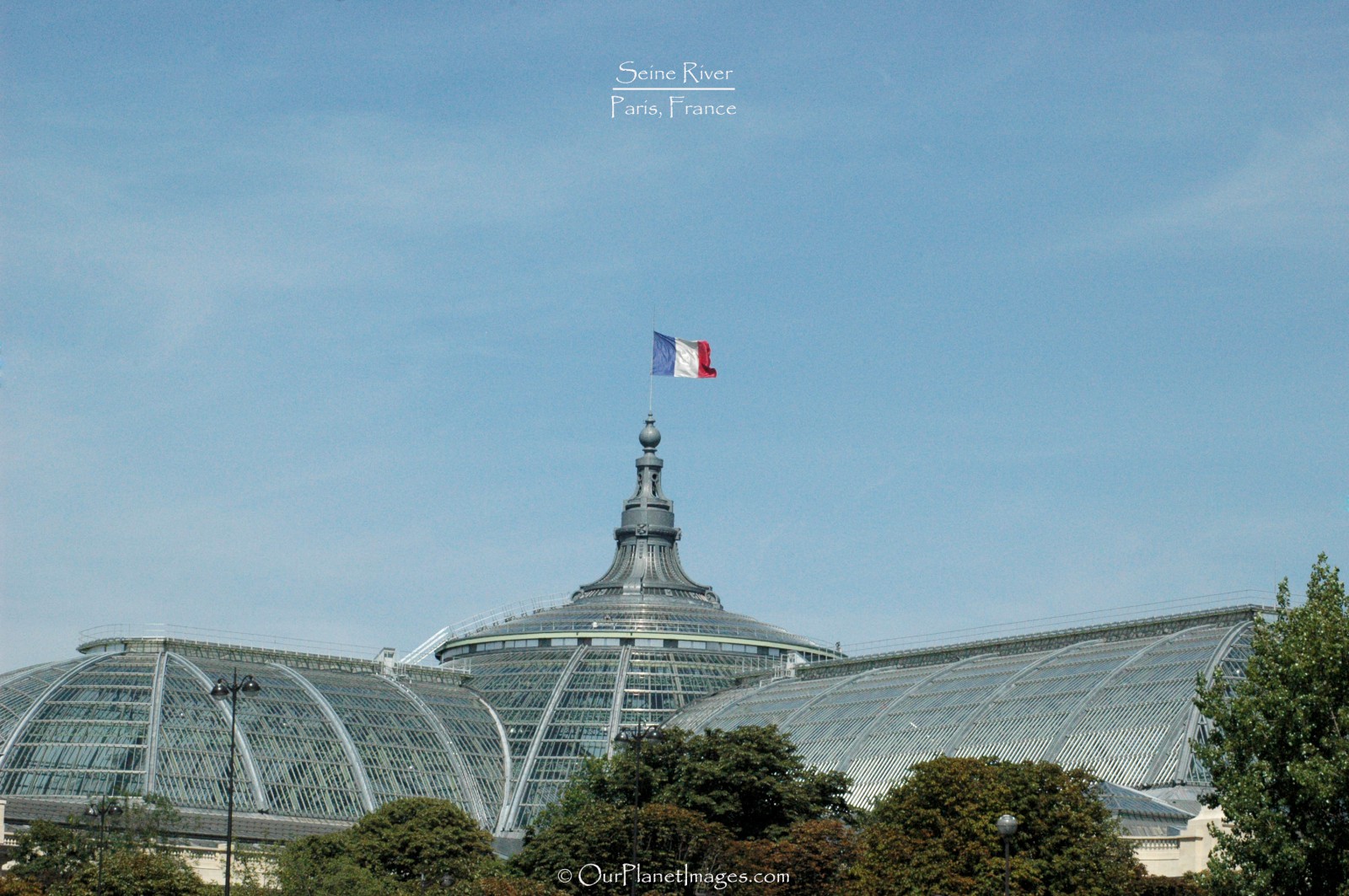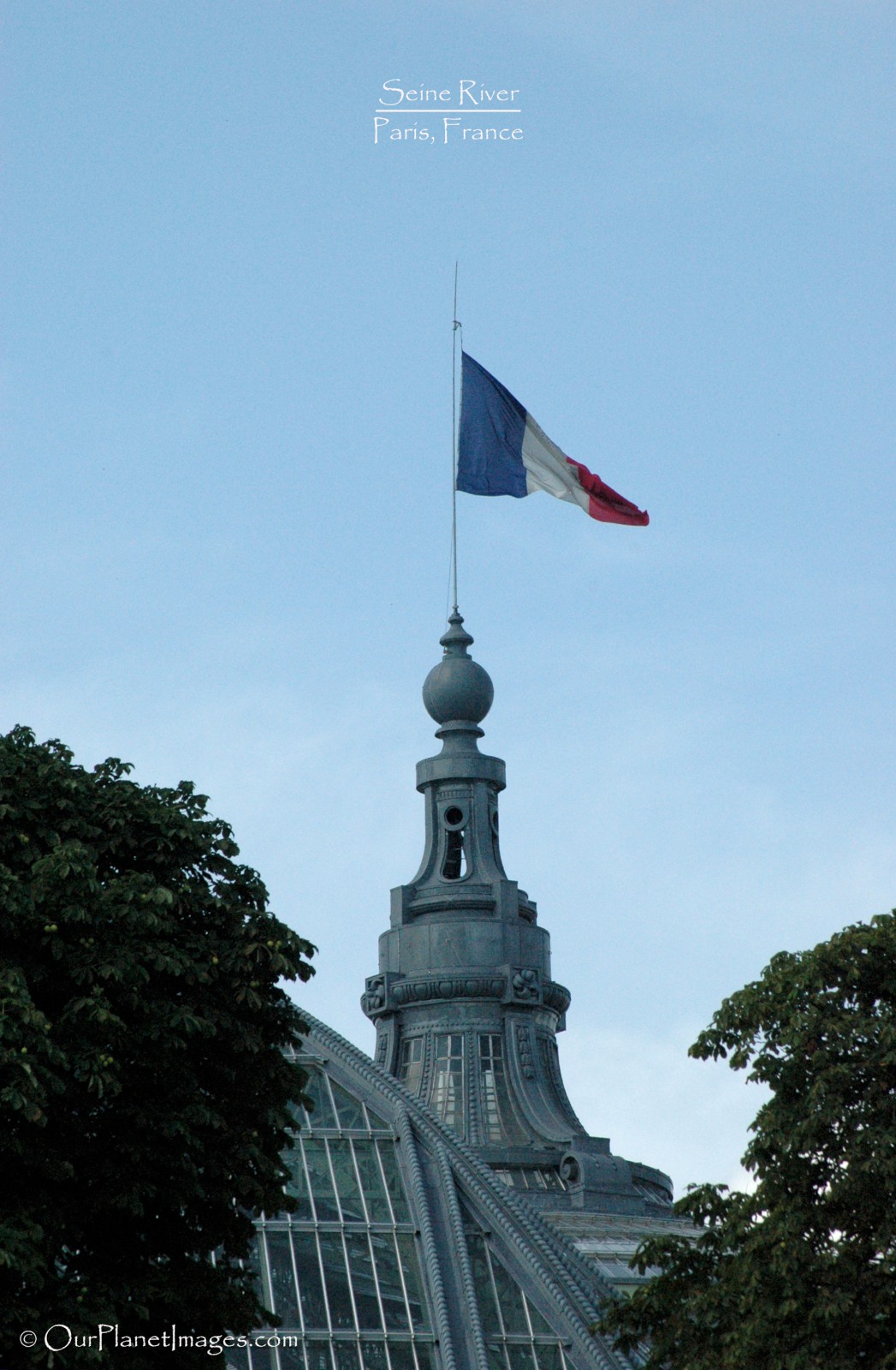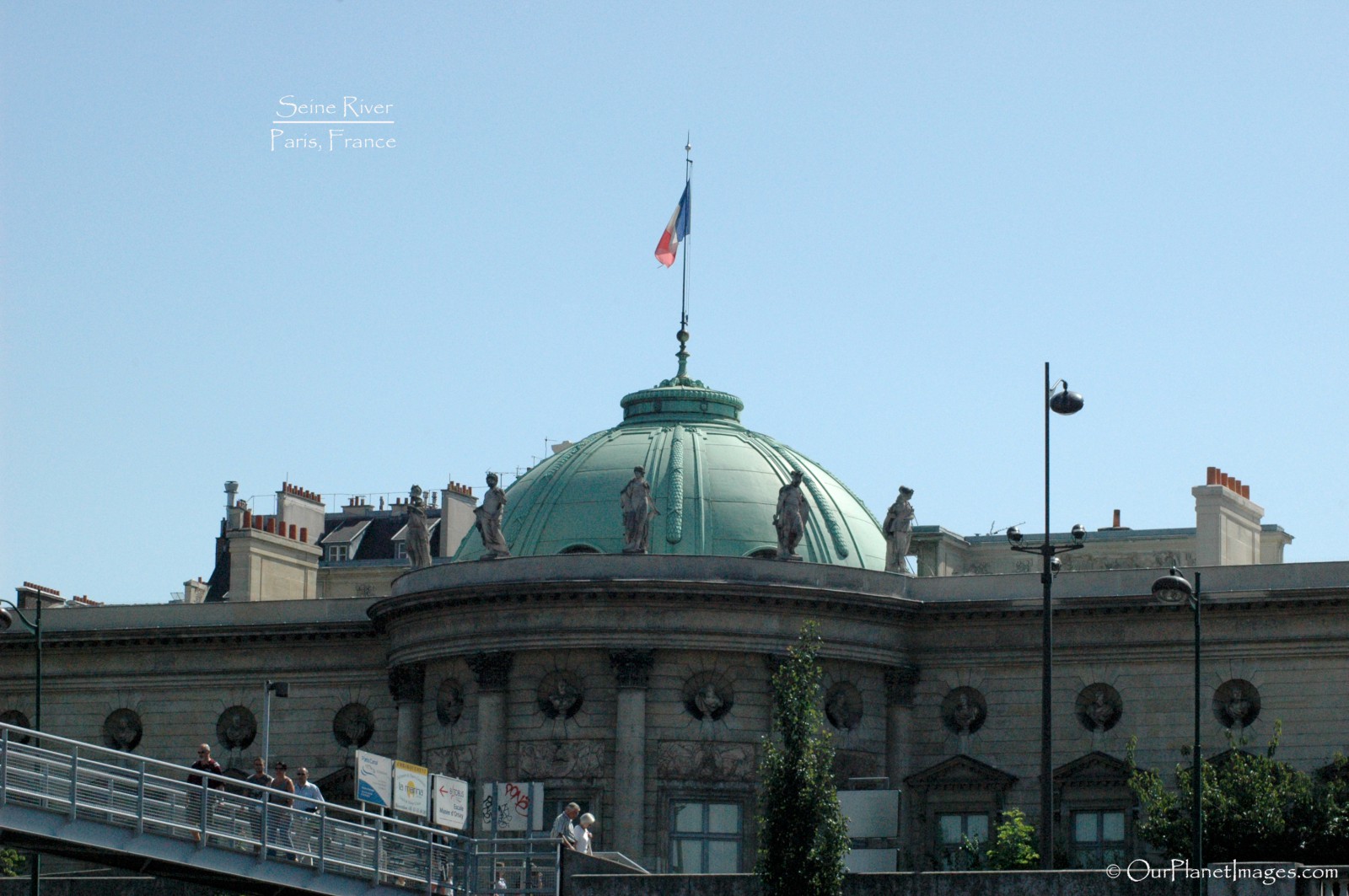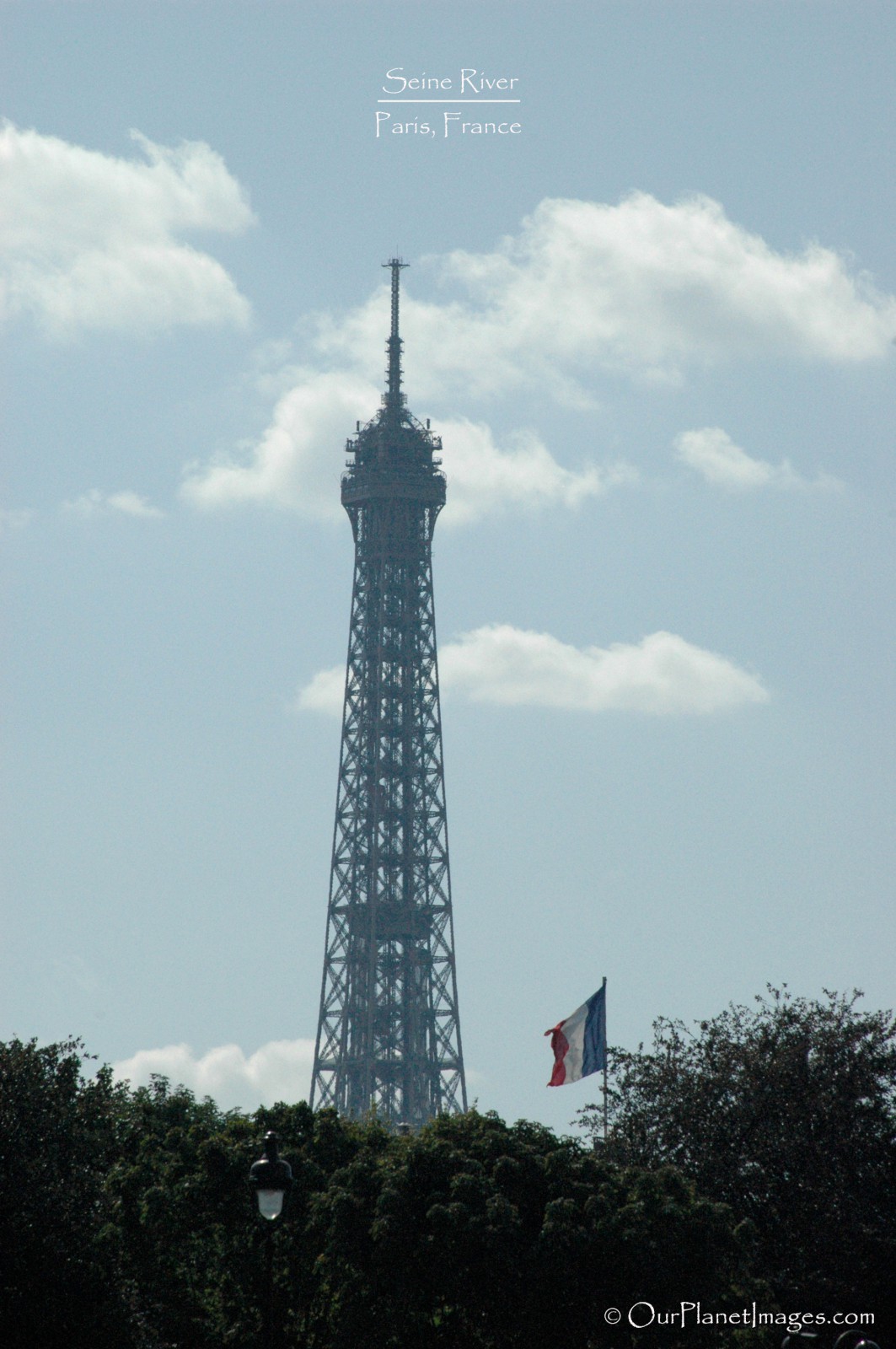 Taking a boat ride on the Seine River through the heart of Paris is wonderful experience. It's a nice relaxing way to see Paris from a new point of view.