I have always been attracted to urban art and urban art is expressed on many types of media. I have already made posts on inner city wall art and on painted doors. This is my first post on painted animals but I have seen several different painted animals in my travels.
Many cities have incorporated painted animals to bring attention to their city. Normally, the animal that is chosen is an animal that is common to the city or region. The pelicans were chosen by Seabrook because there are hundreds of Brown Pelicans that make Seabrook their home and the American White Pelicans migrate from Canada and the northern parts of the United States to spend the winter months in the area.
Seabrook Texas is a coastal city on the upper Texas coast near Galveston, Texas. Seabrook's Painted Pelicans project was chosen to boost enthusiasm for the city and to attract visitors and tourists. The painted pelicans are six and eight feet tall and are scattered along the streets of Seabrook. Currently there are 40 different pelicans that can be seen with the help of a map.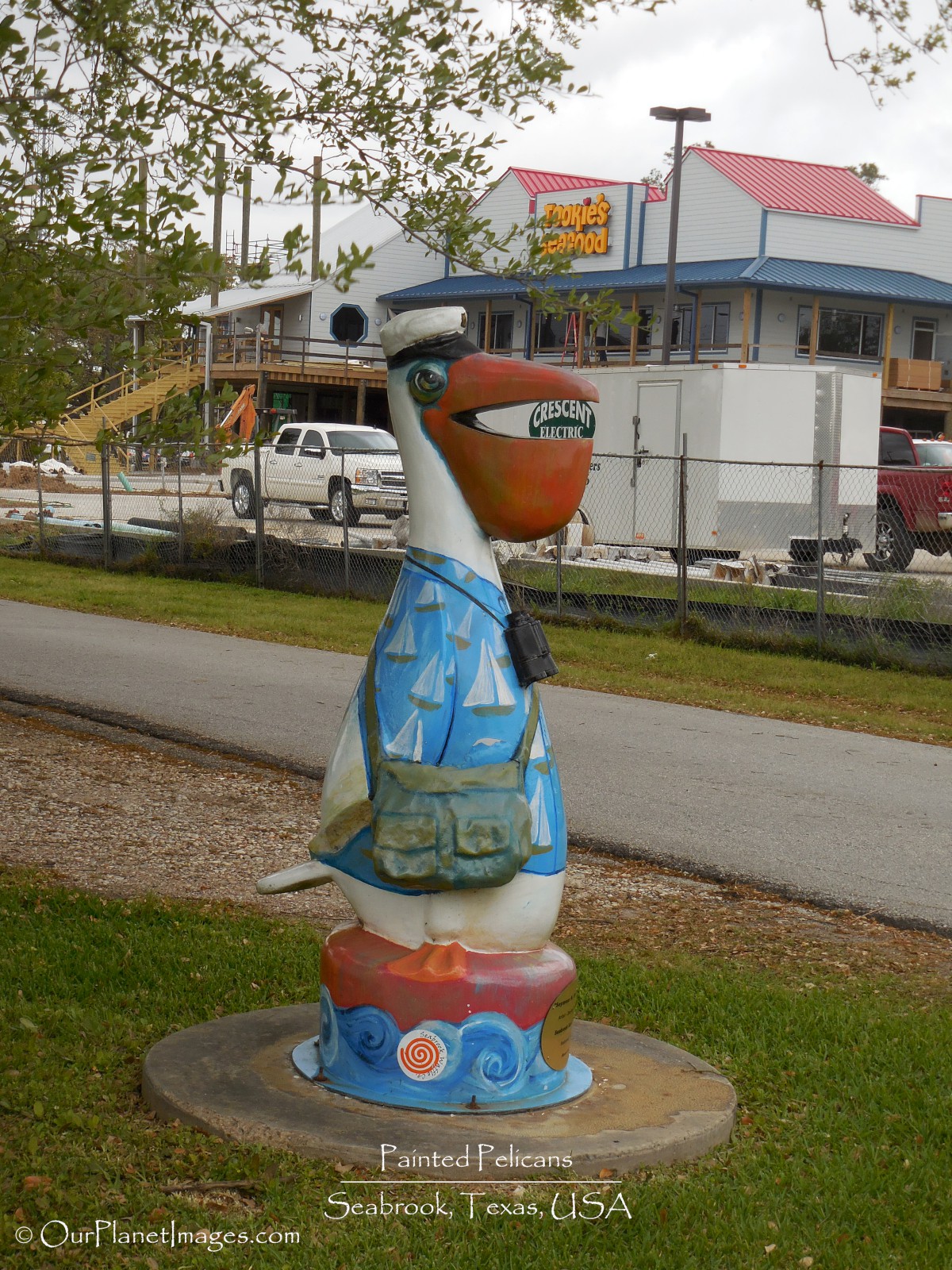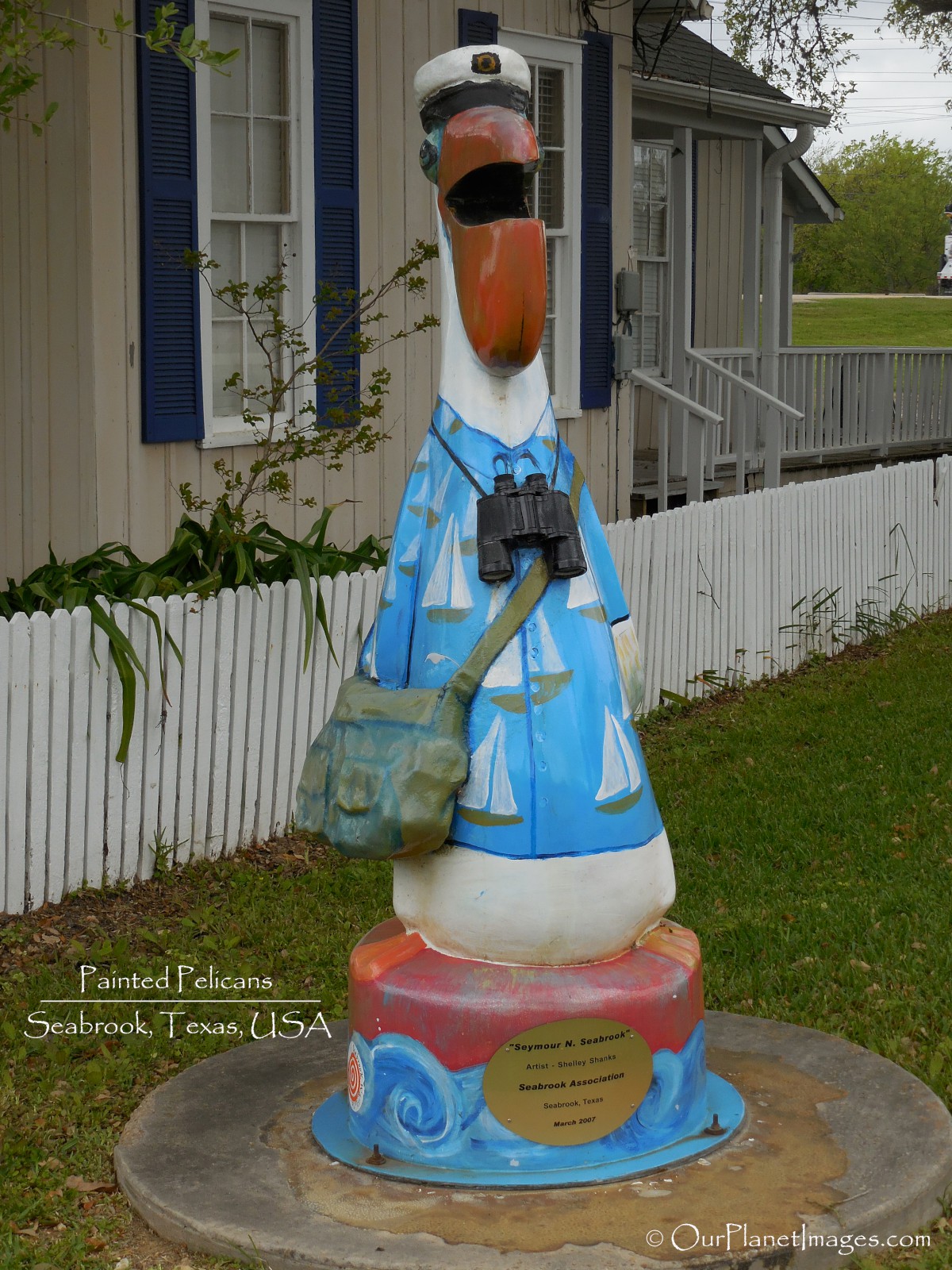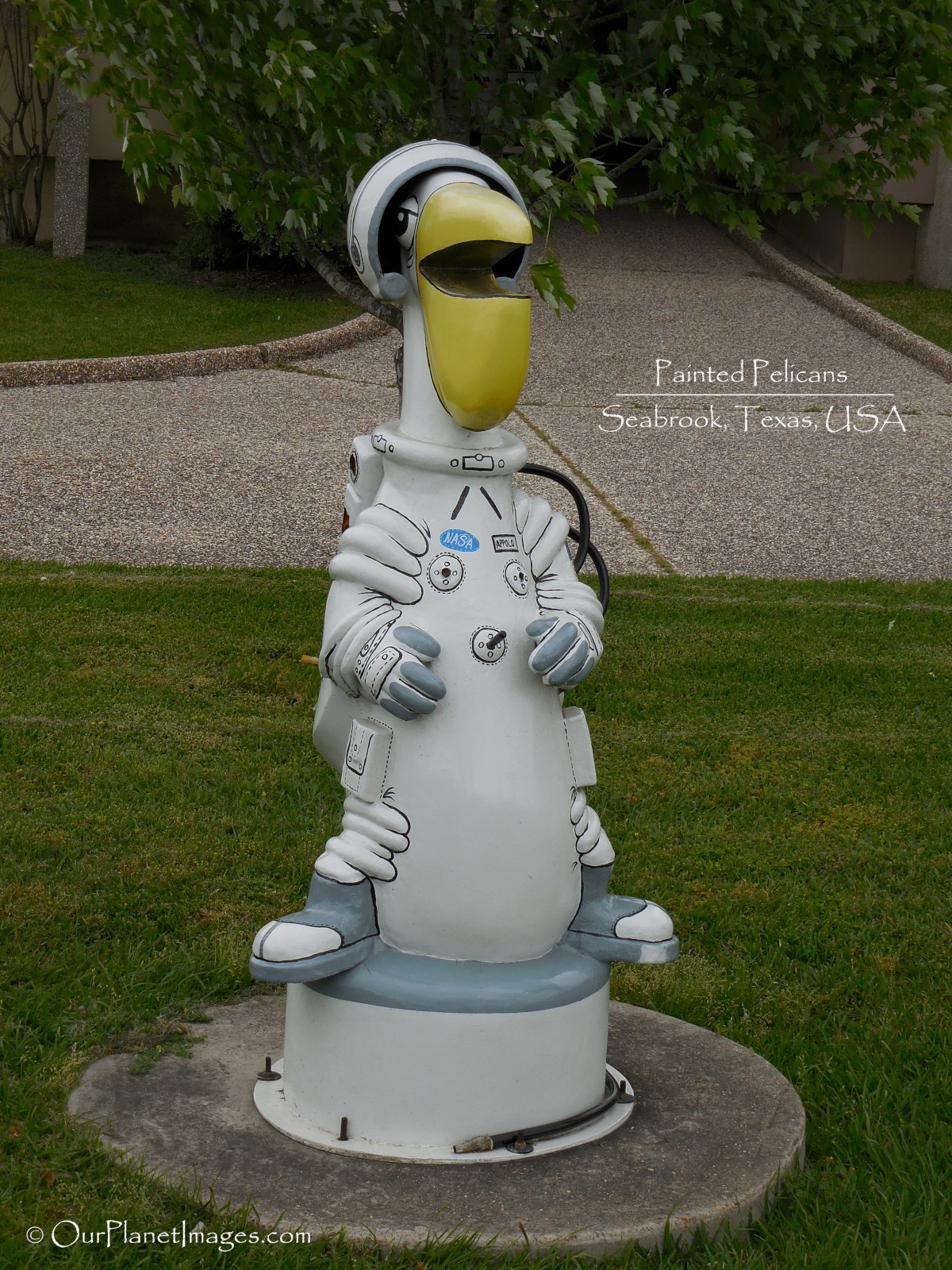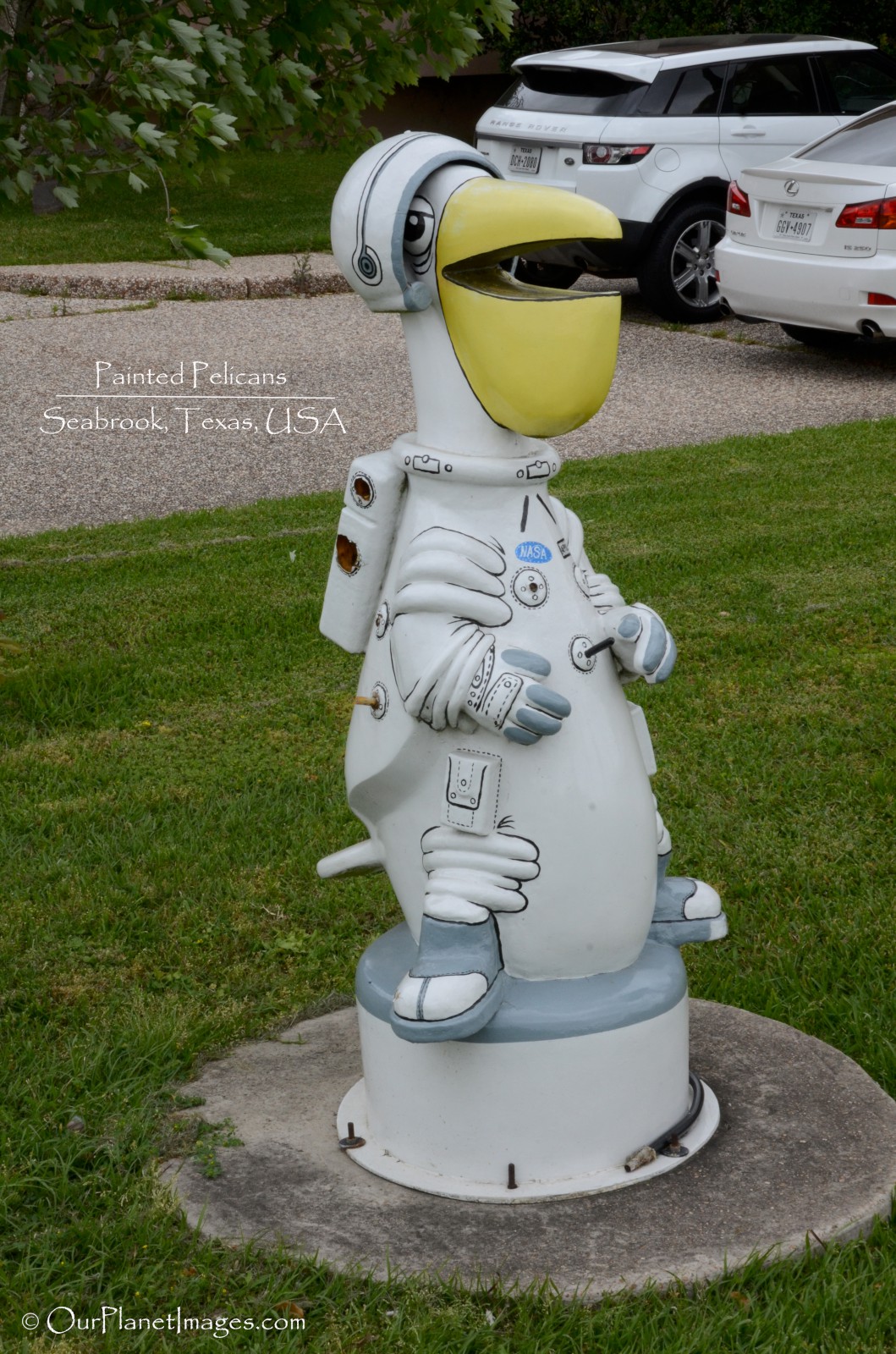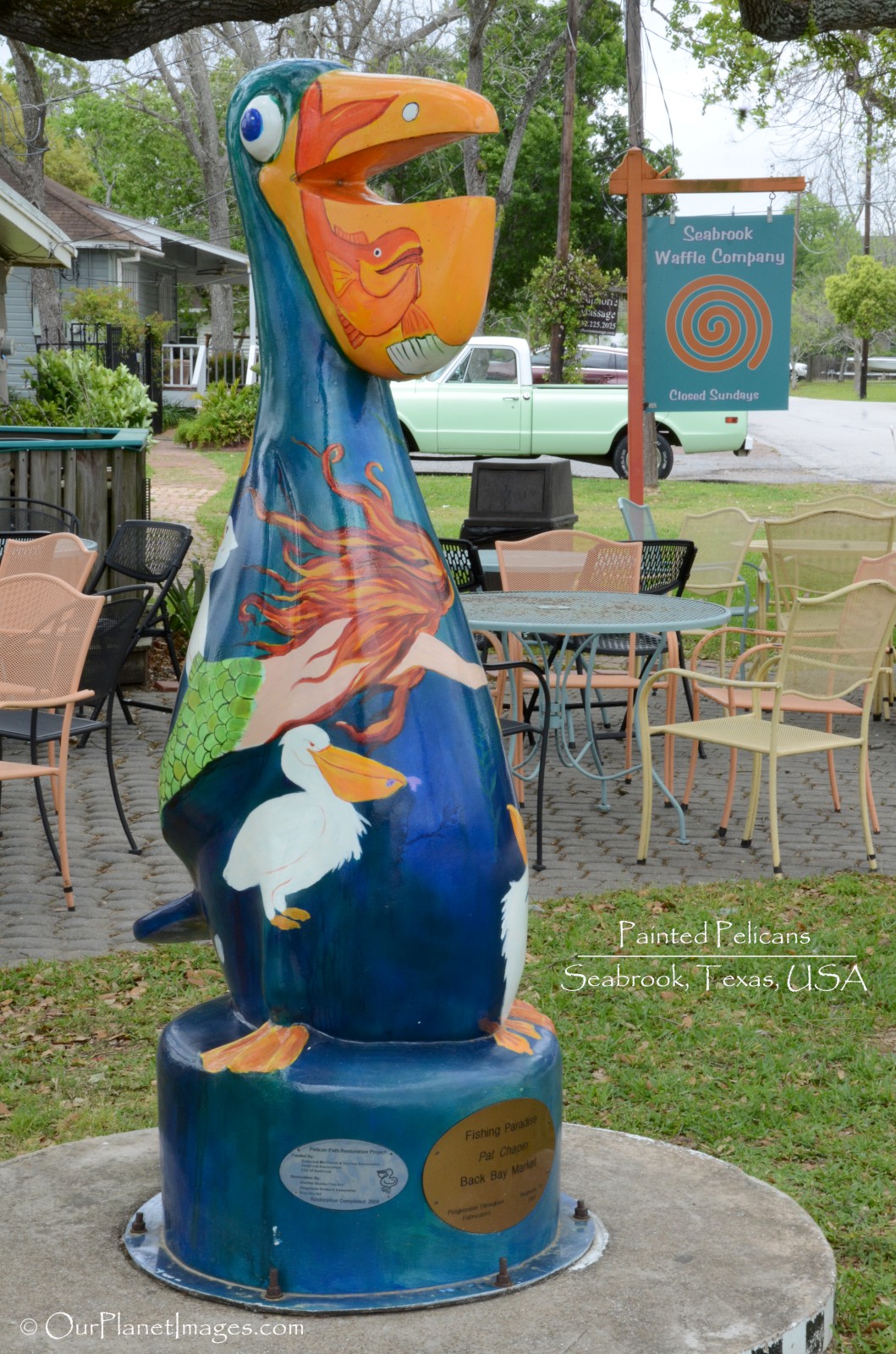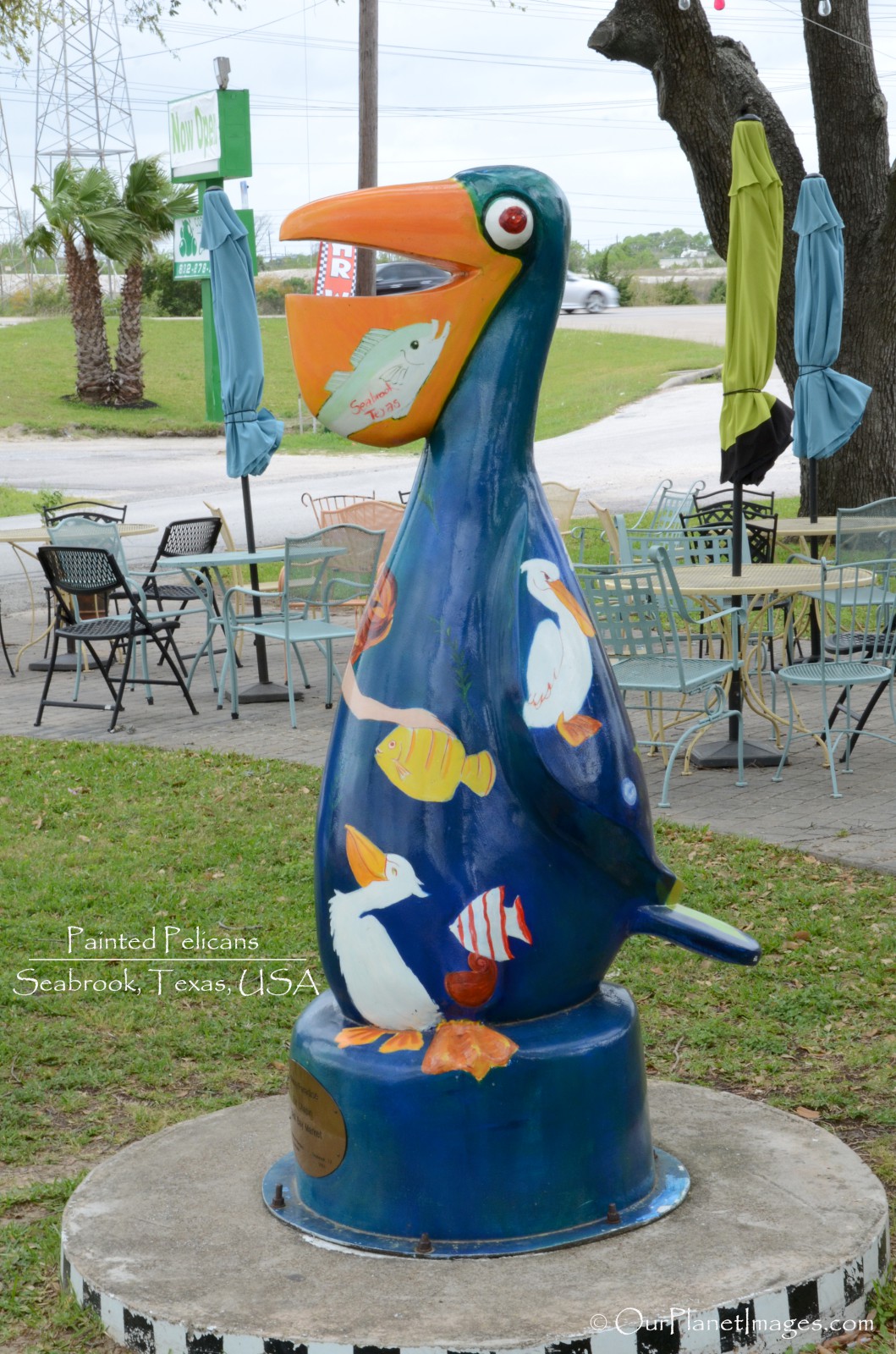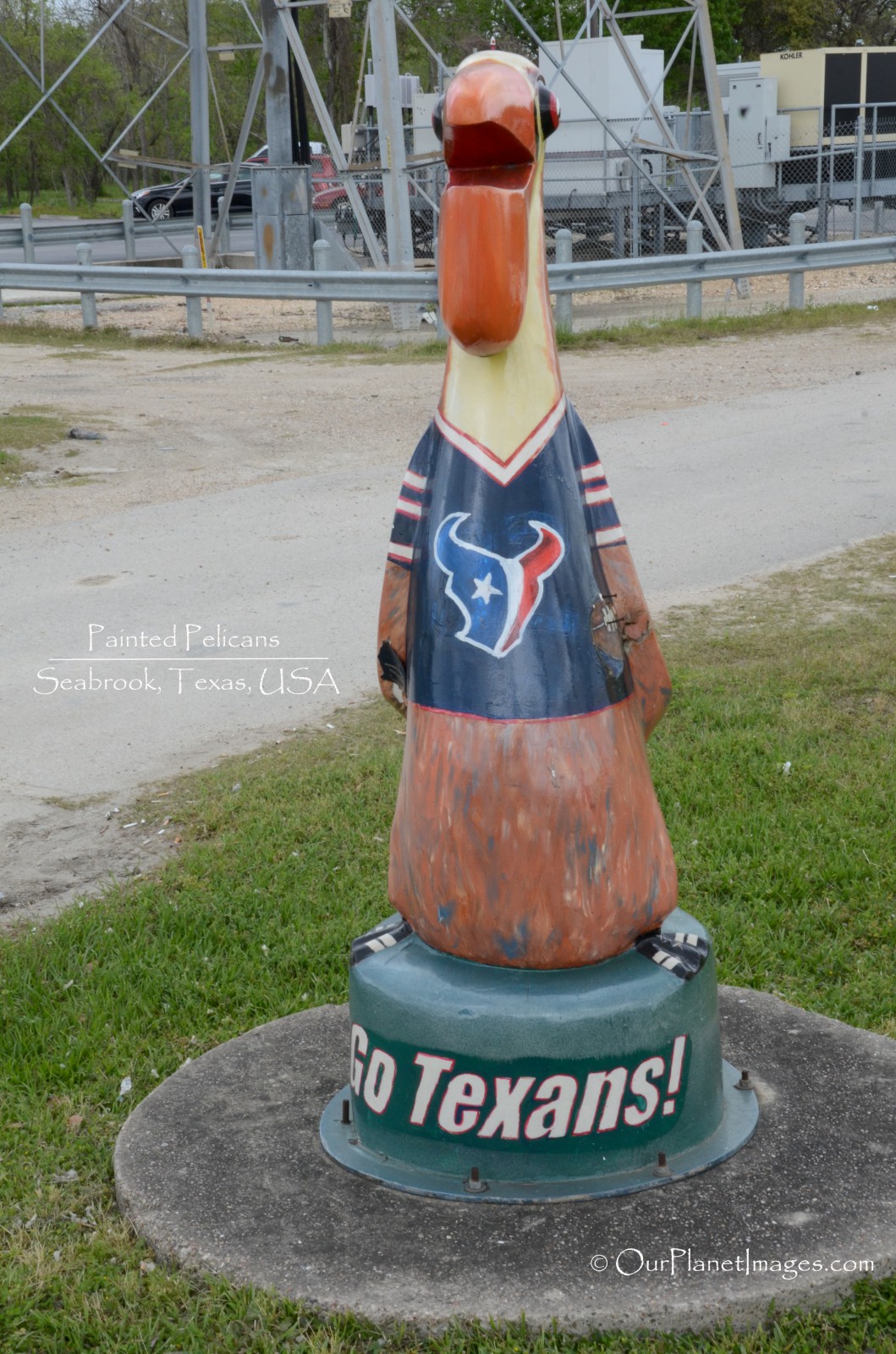 There is no formal design criteria for painting the pelicans. Some represented regional attractions such as sports and the space industry, others are focused on local businesses and some are painted by the design of the artists.
Like most urban art exhibits, there is a wide range of talent of the artists. Some of the artwork is really nice and others are less talented but all of the paintings were interesting. The photos below are just a few of the painted pelicans that can be seen on a tour of Seabrook.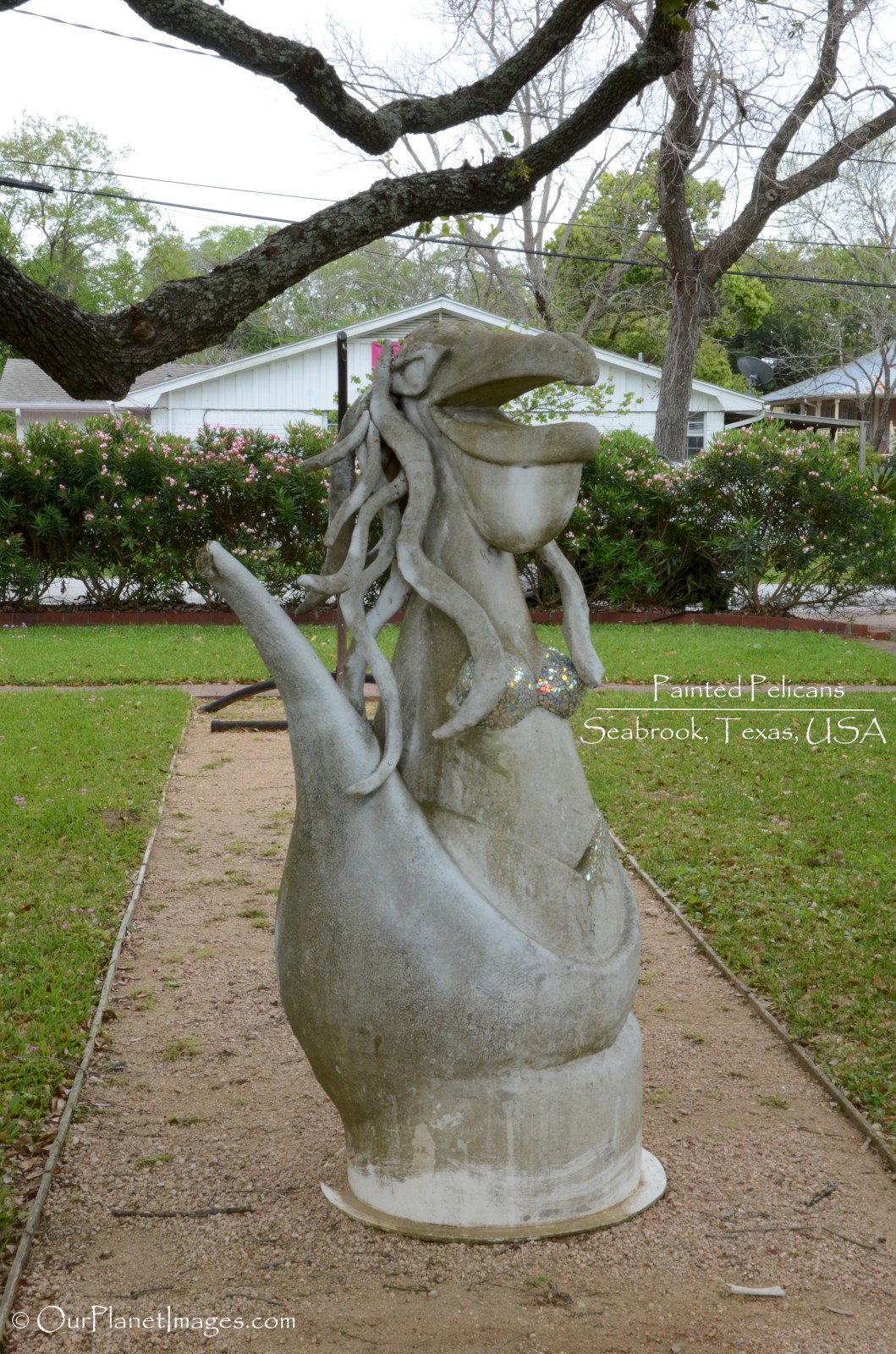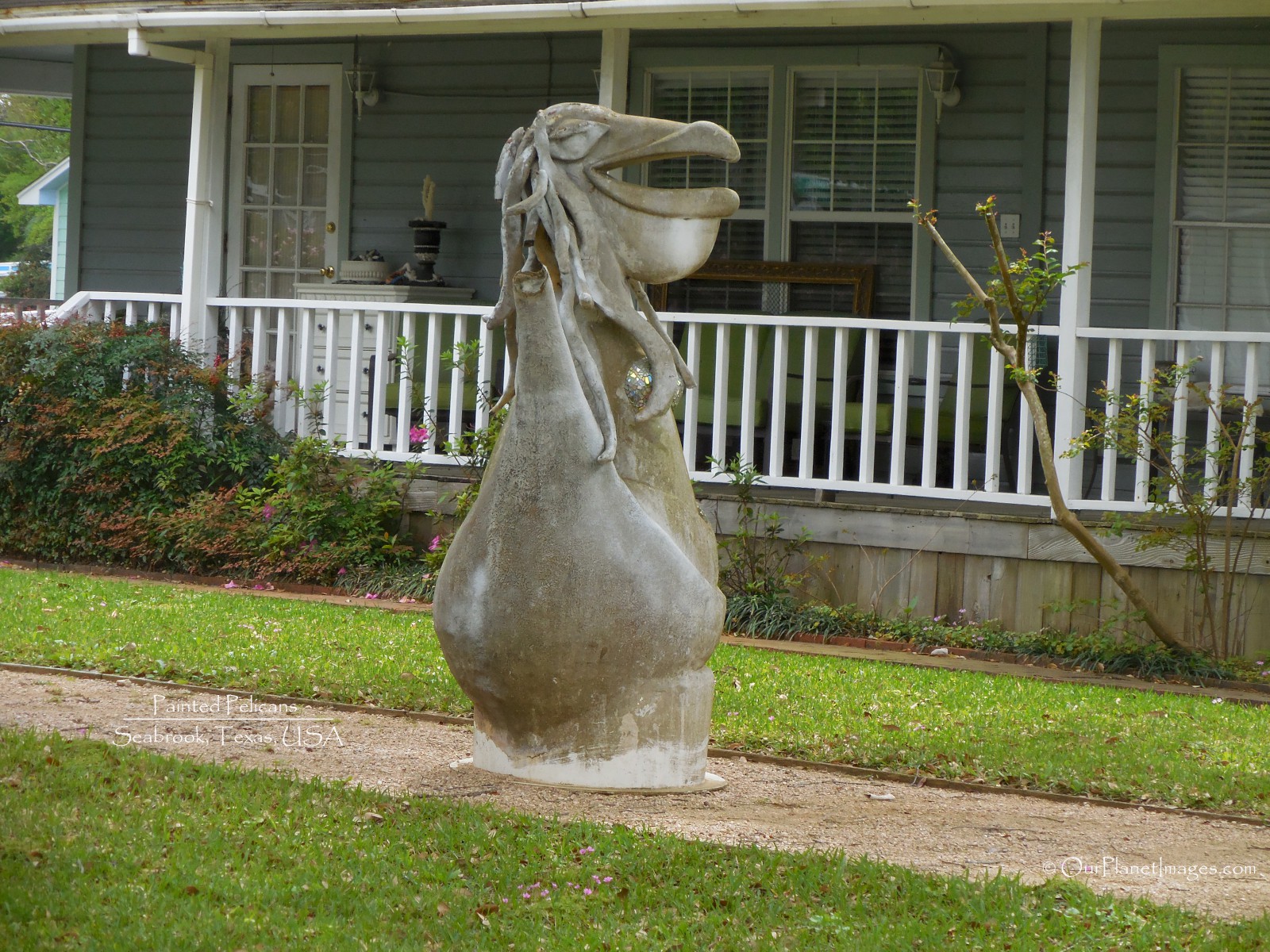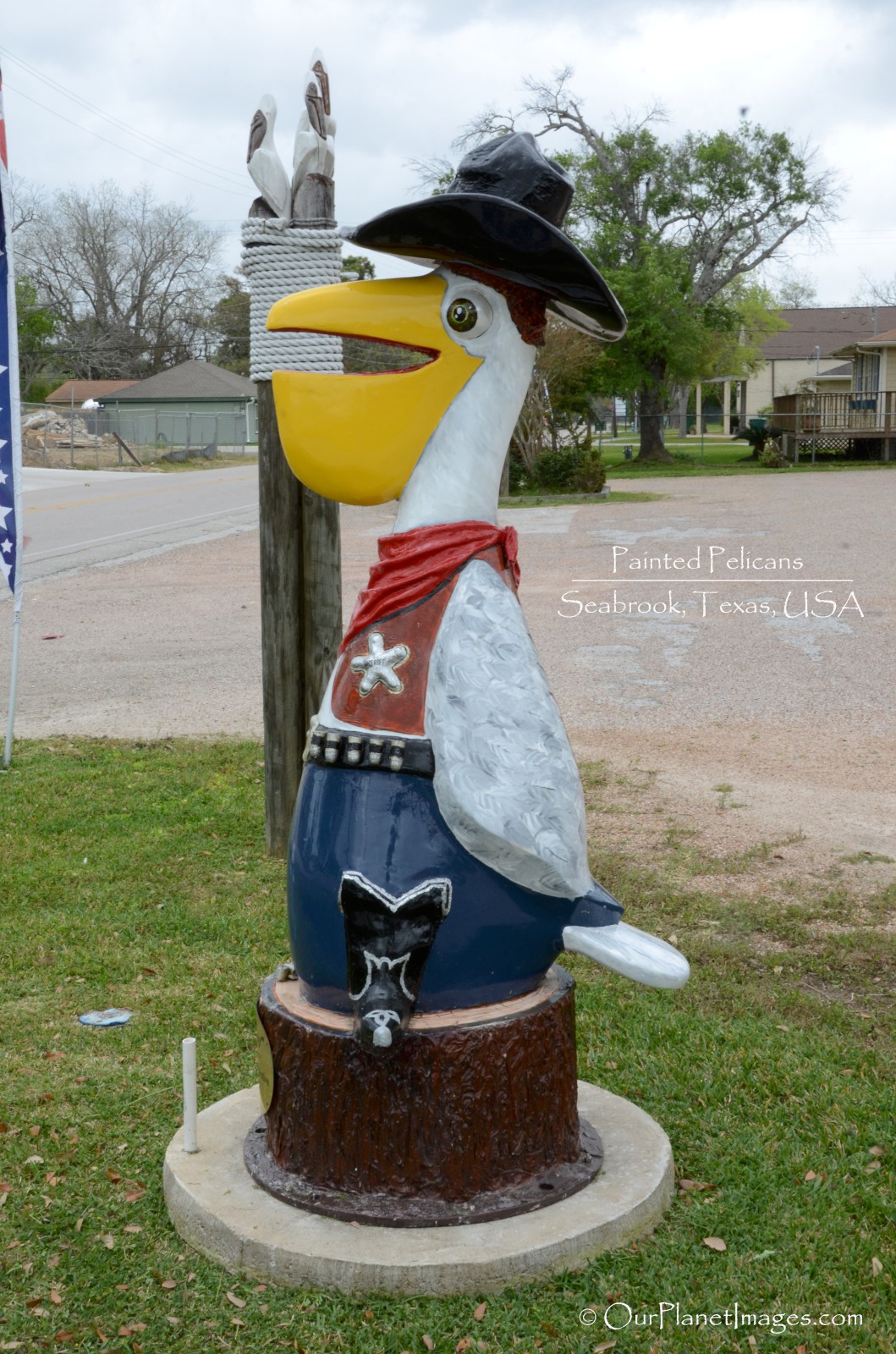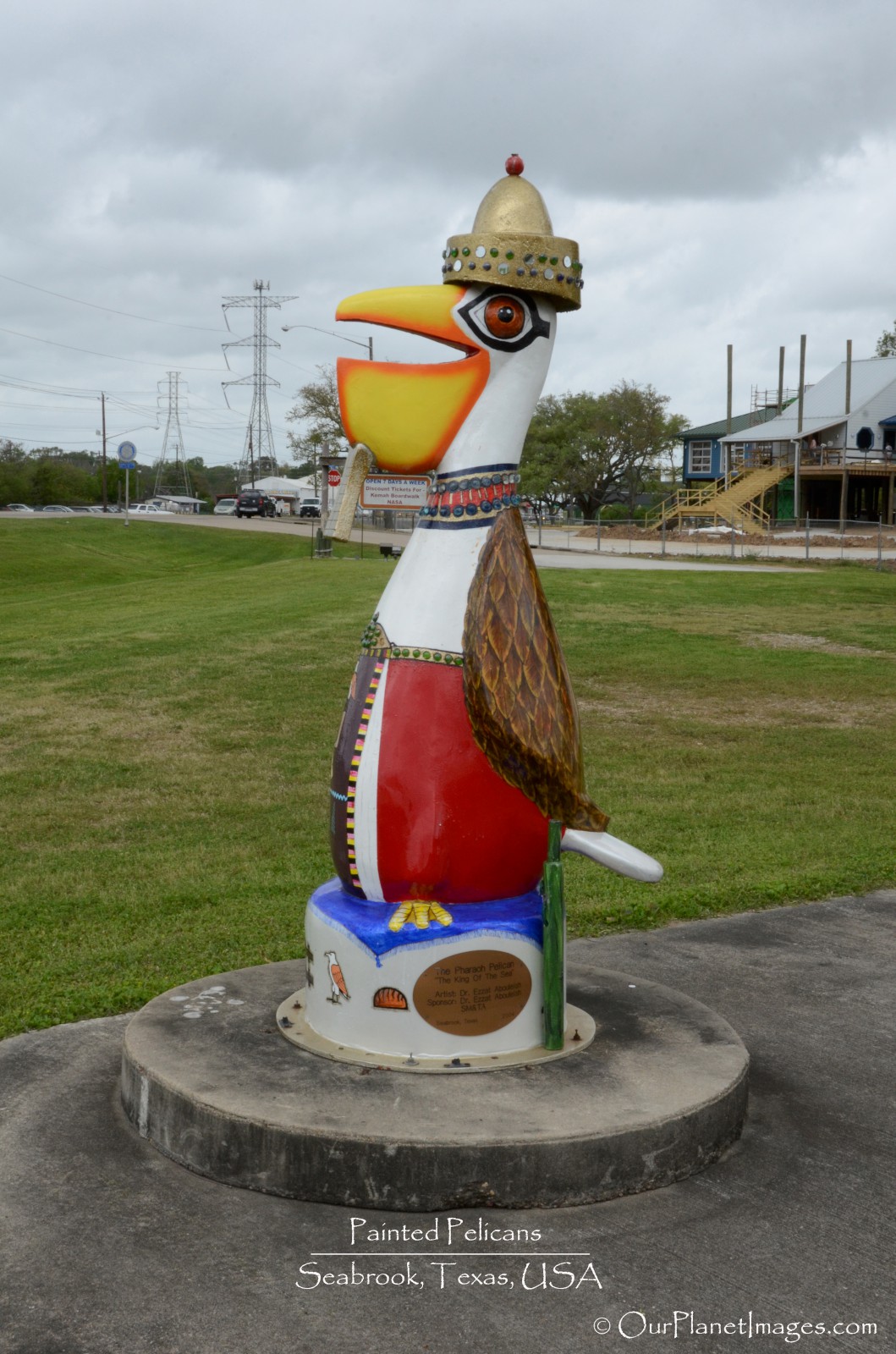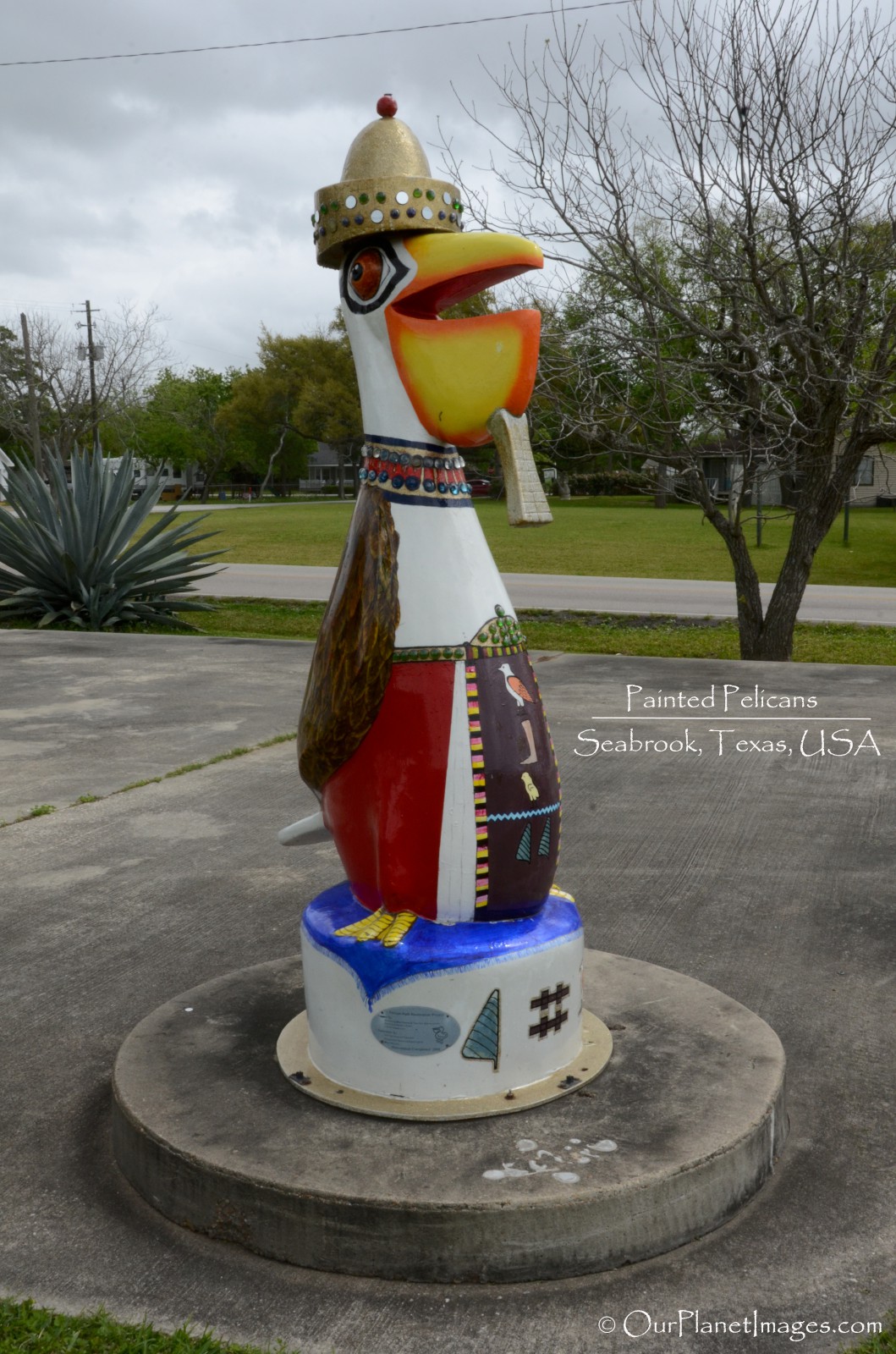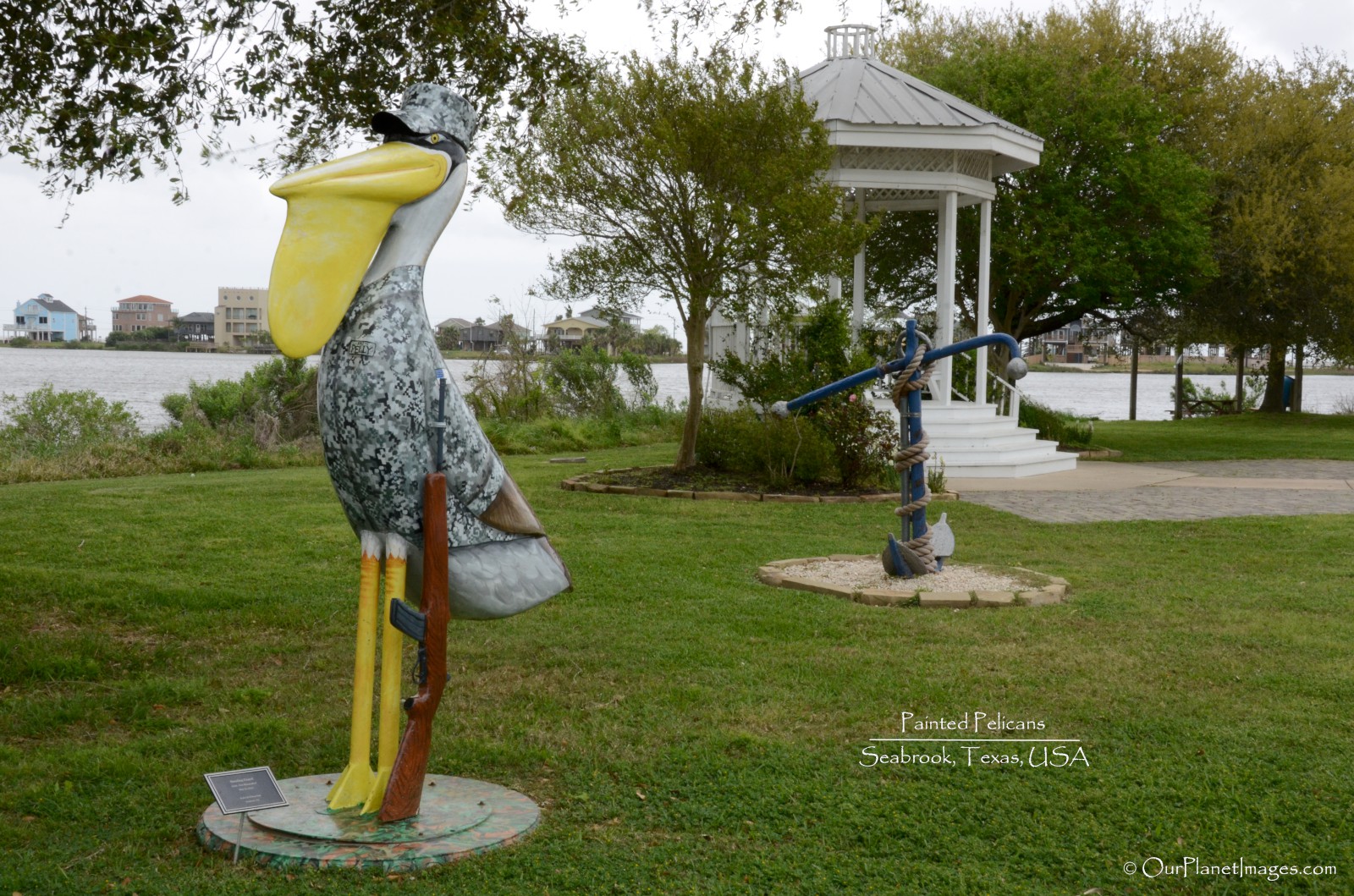 Many of the painted pelicans are distributed around town but there is a small population of pelicans at the Marcy Friday Pelican Path Park located next to the Community Center in Seabrook.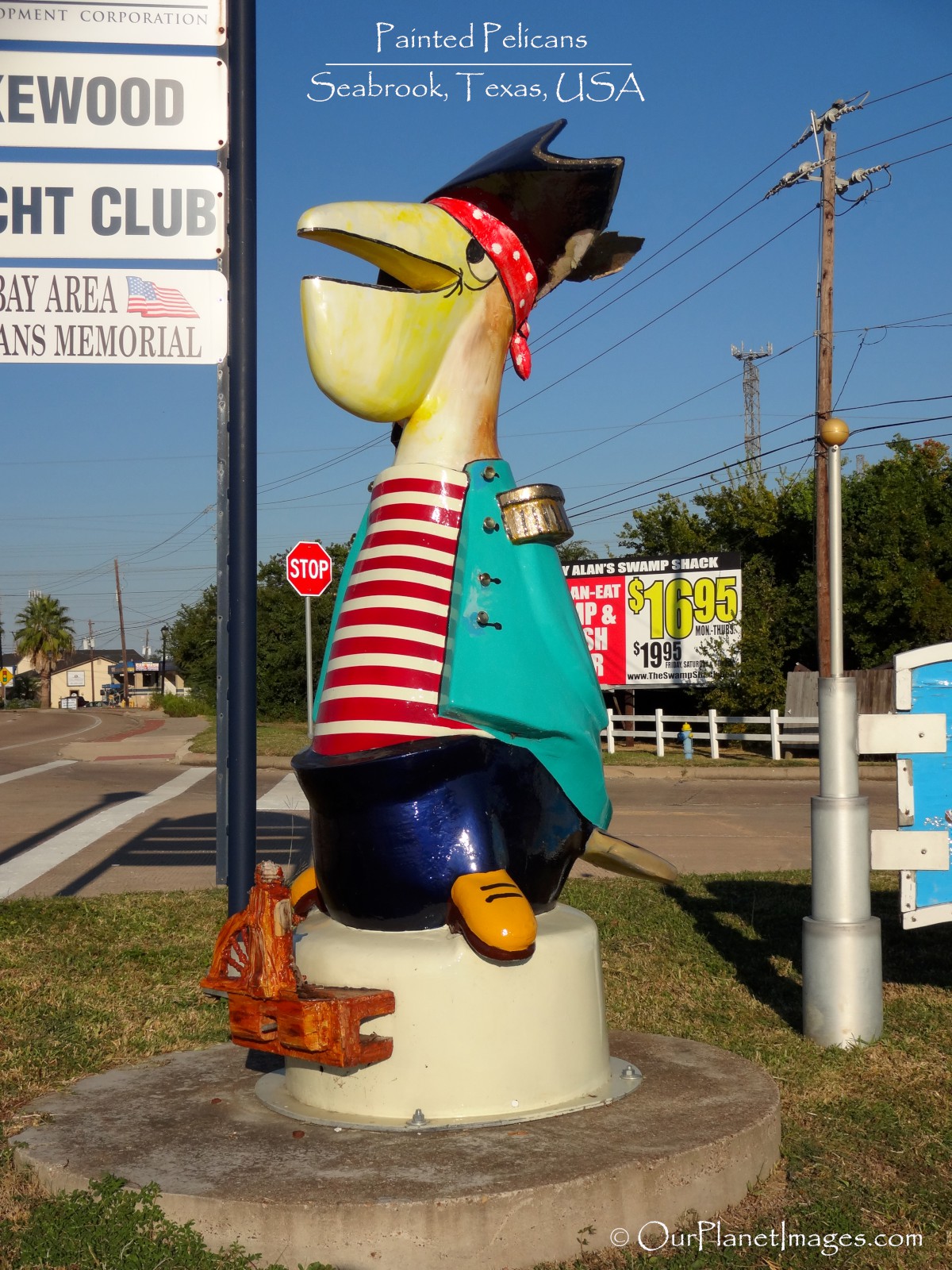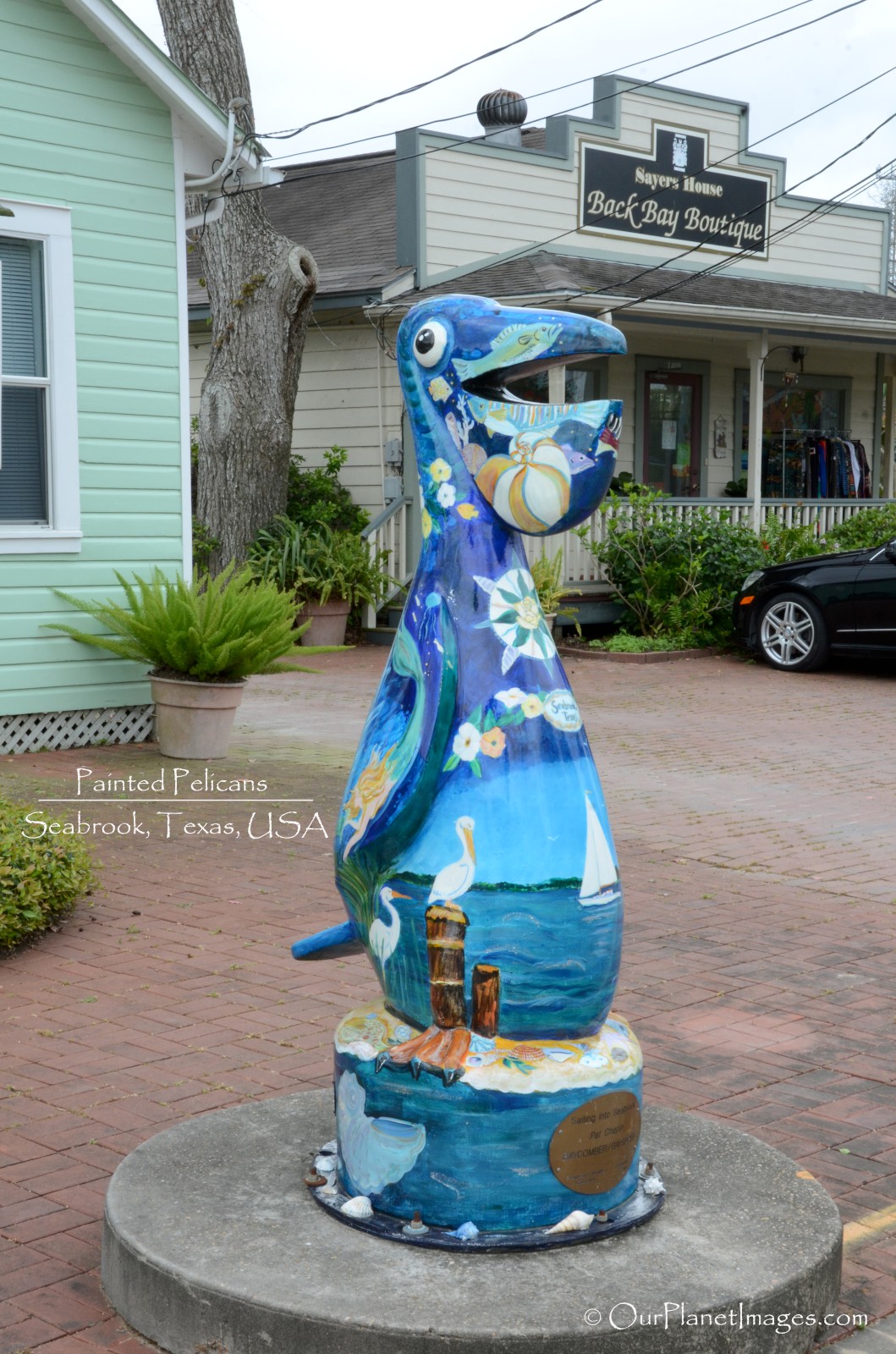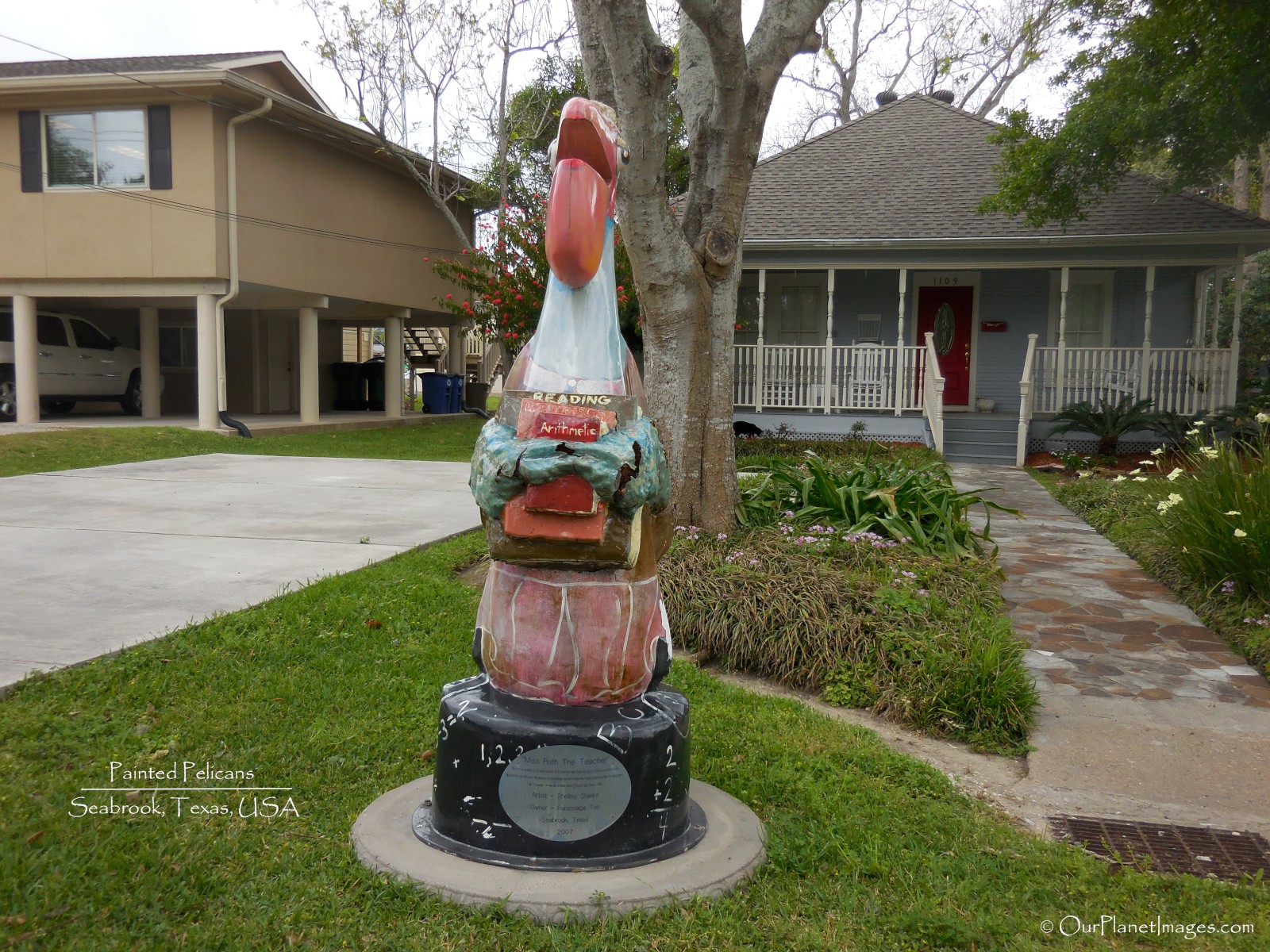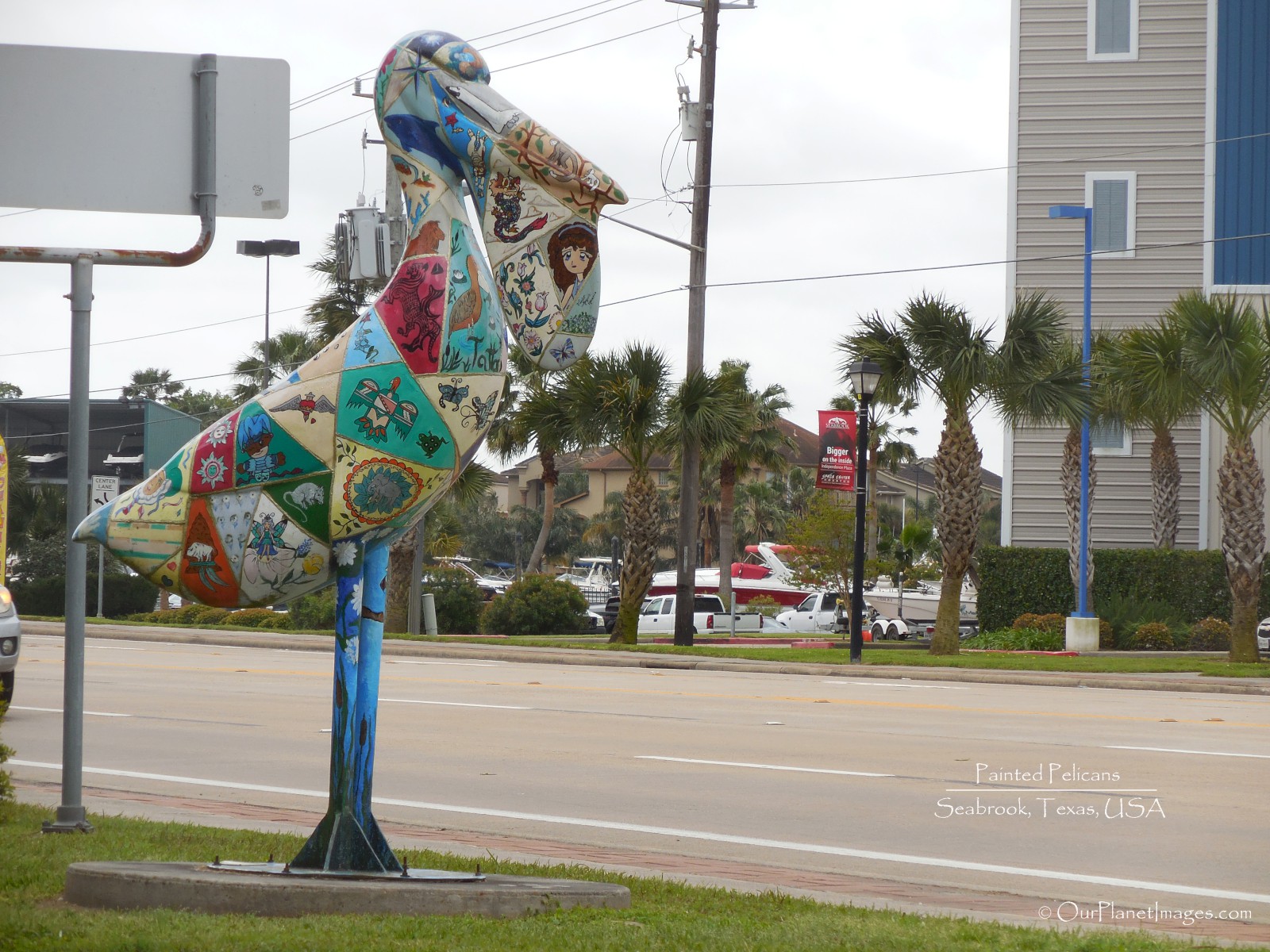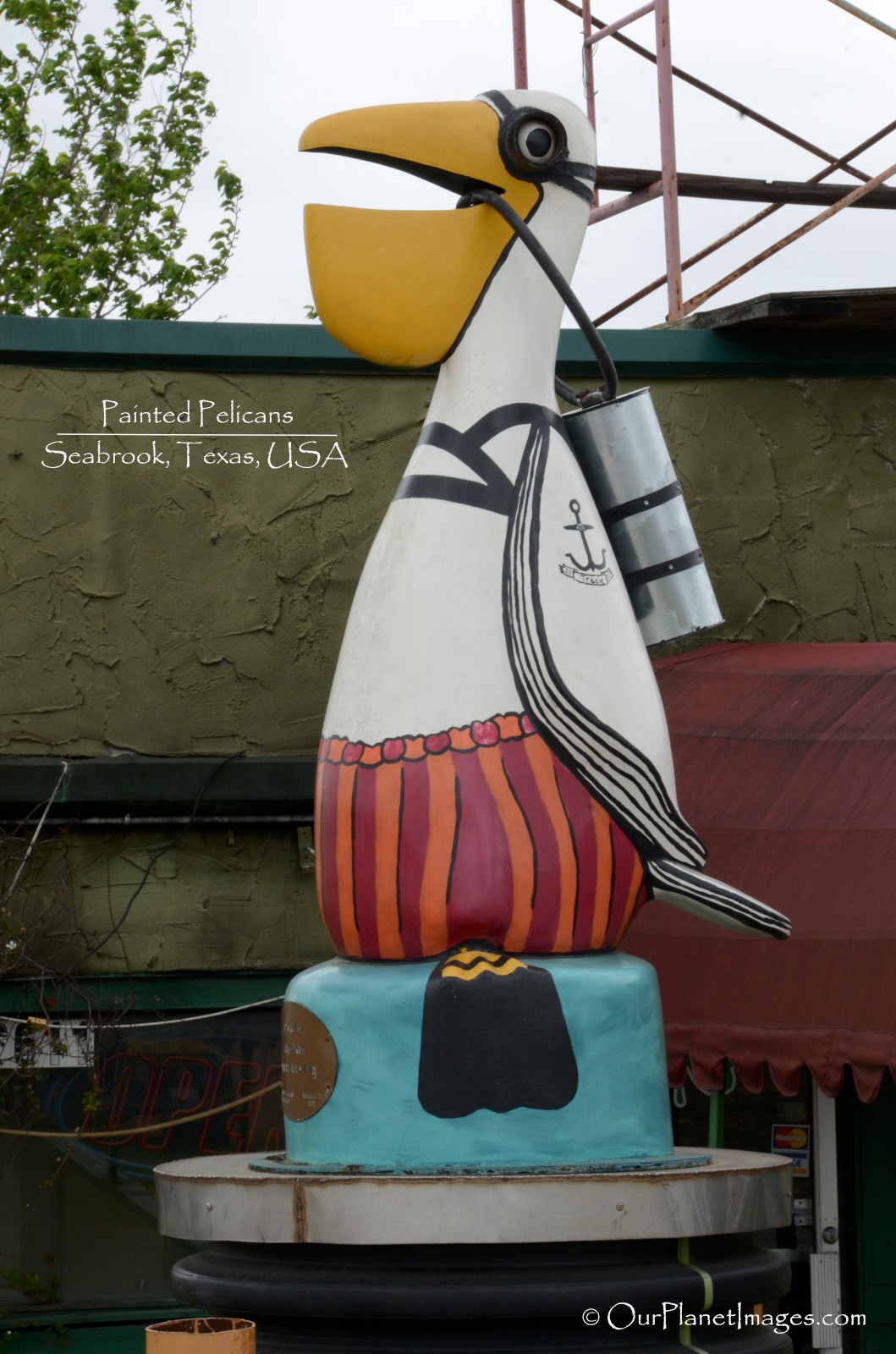 Seabrook's Painted Pelicans add to the character of the town and make for a fun activity to search the city and try to find each pelican.
All of the pelicans have been named and many of them seem to take on a personality just by the way they have been painted or named.
If you decide to go on a pelican hunt, give the pelican a hug, say "cheese" and take some fun photos!