The Royal Tasmanian Botanical Gardens are located in Hobart, Australia. The gardens covers an area of almost 35 acres and are just a short walk from the central business district of Hobart. The gardens were created along the banks of the Derwent River in 1818 and was celebrating its bicentennial in 2018 during the time of my visit.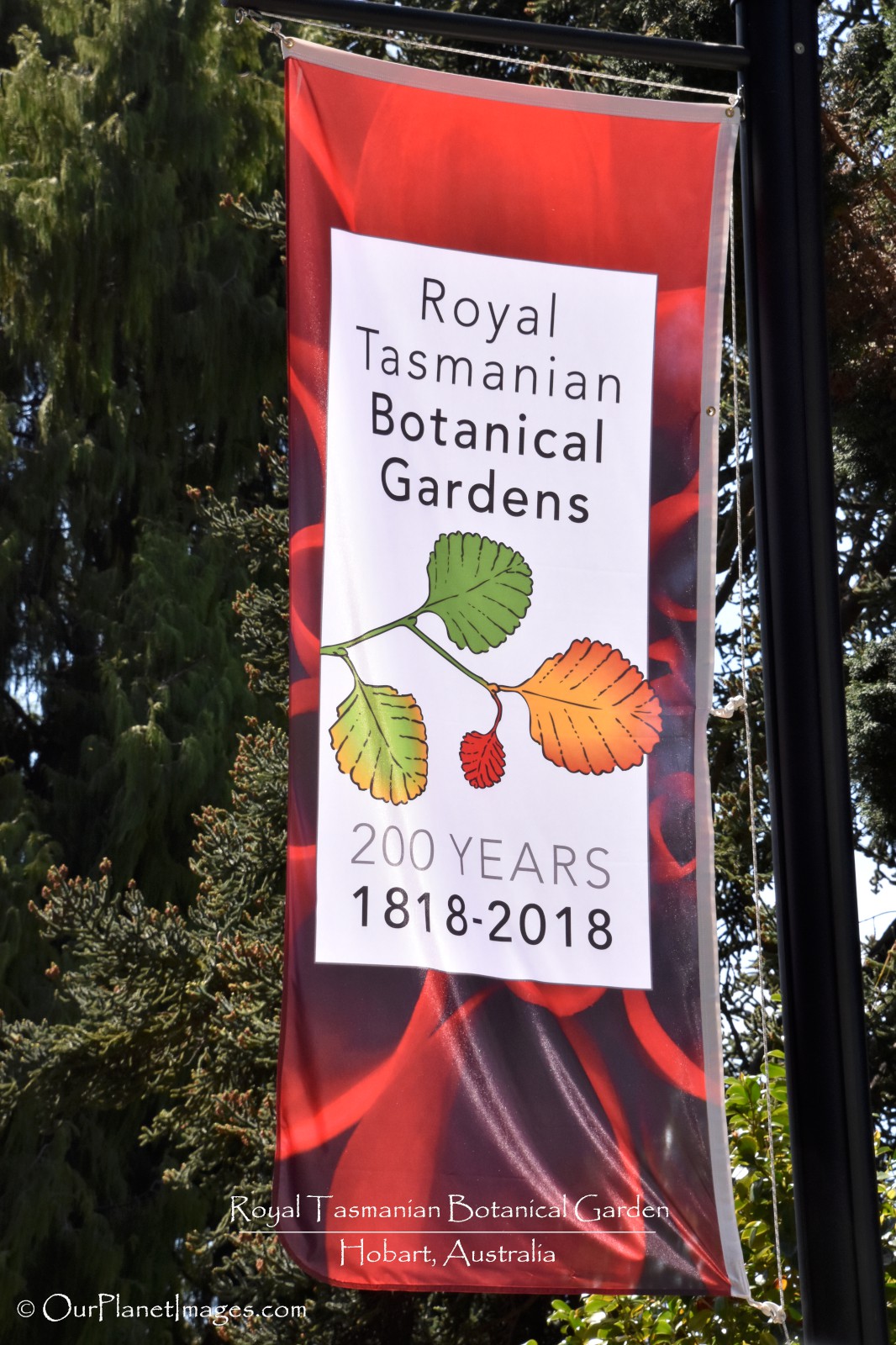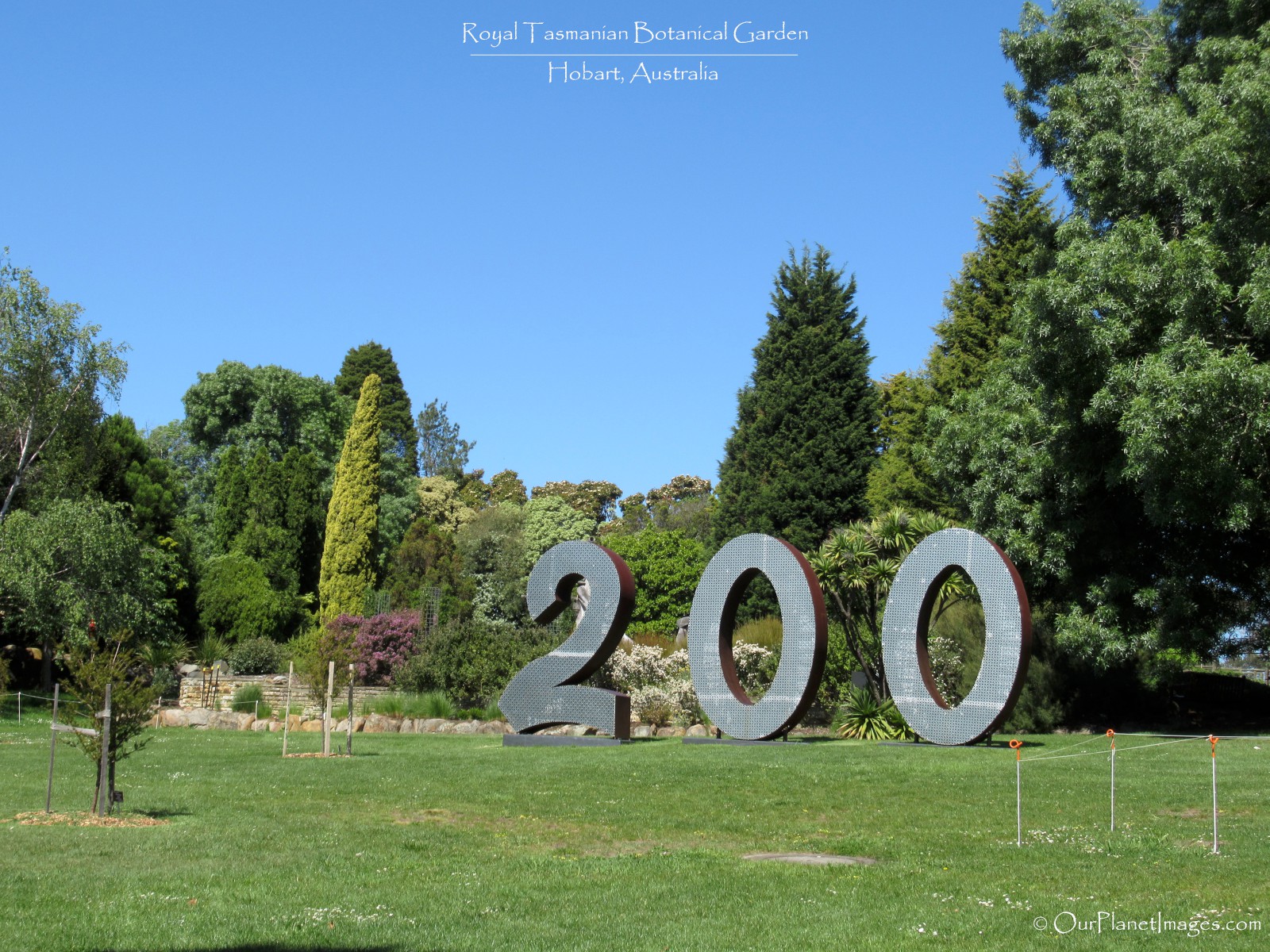 Predominant Features
There are several predominant features that are spaced across the garden with beautifully manicured spaces between that create a peaceful and relaxing environment to transition between focal points. The predominant features of the garden include:
Anniversary Arch built to celebrate the 150 year anniversary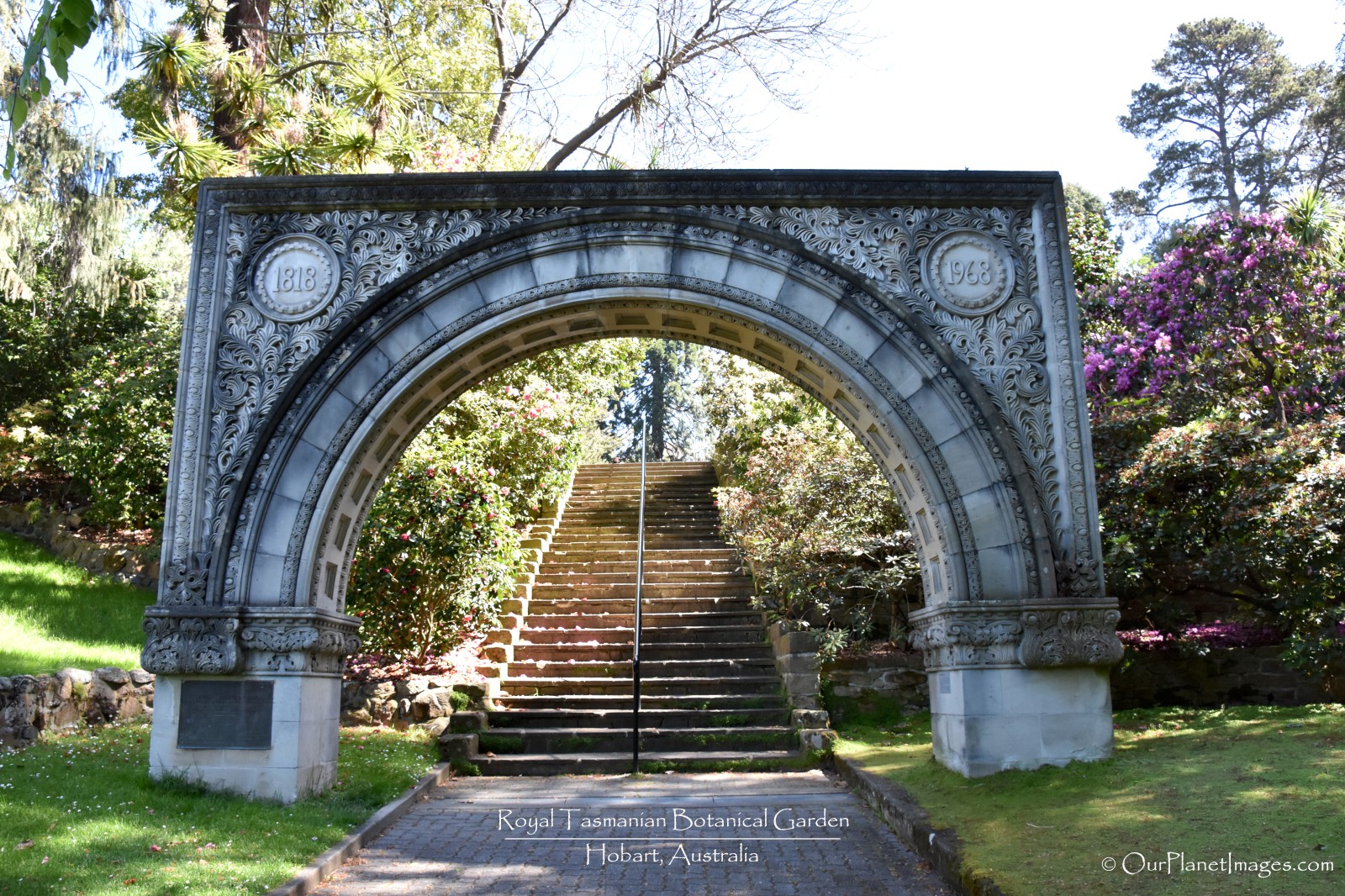 French Explorers Garden commemorates the two french ships that arrived in Tasmania on March 4th 1772.
Living arches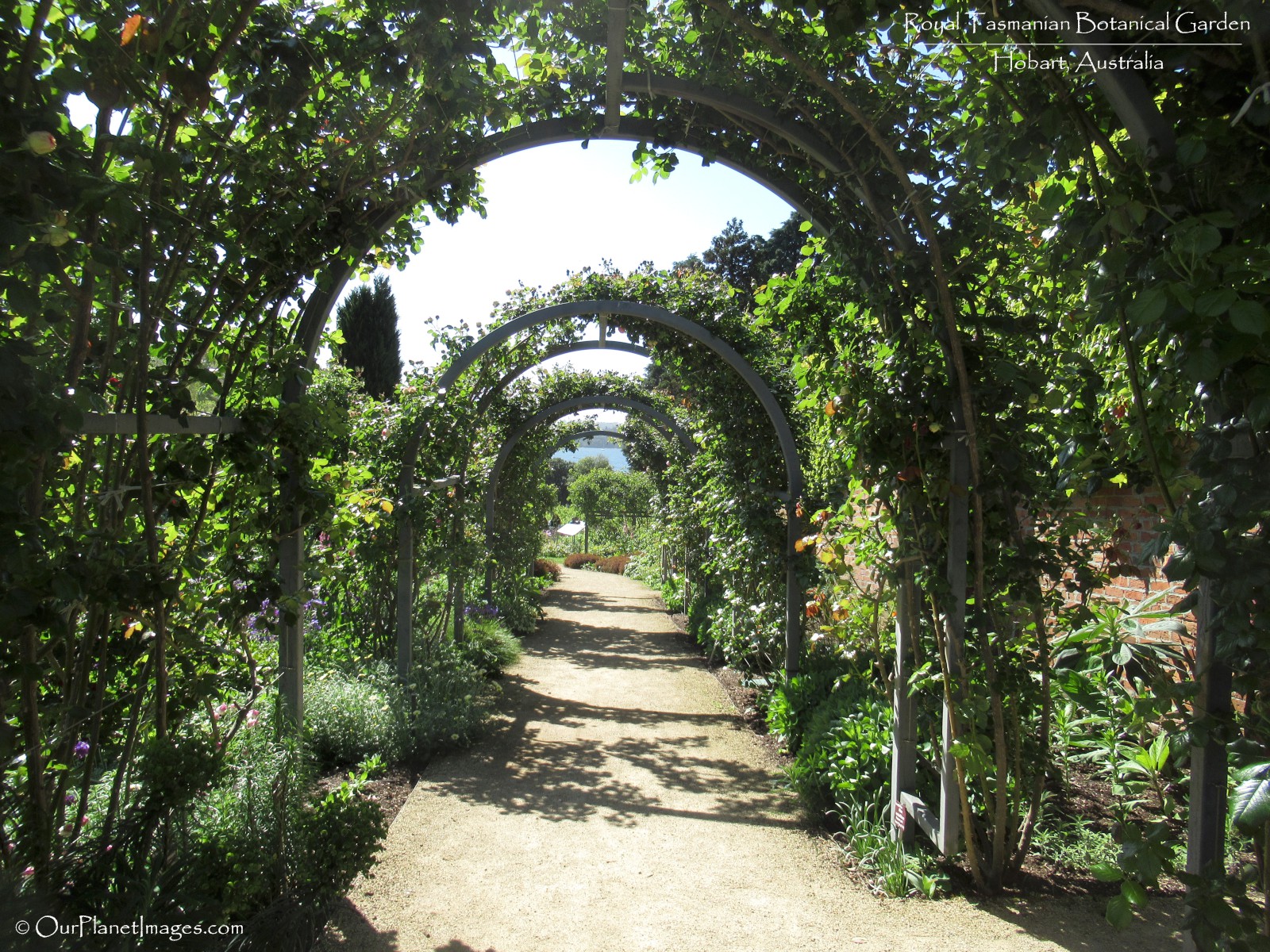 Lily Pond
Arthur's Wall and Eardley-Wilmot Wall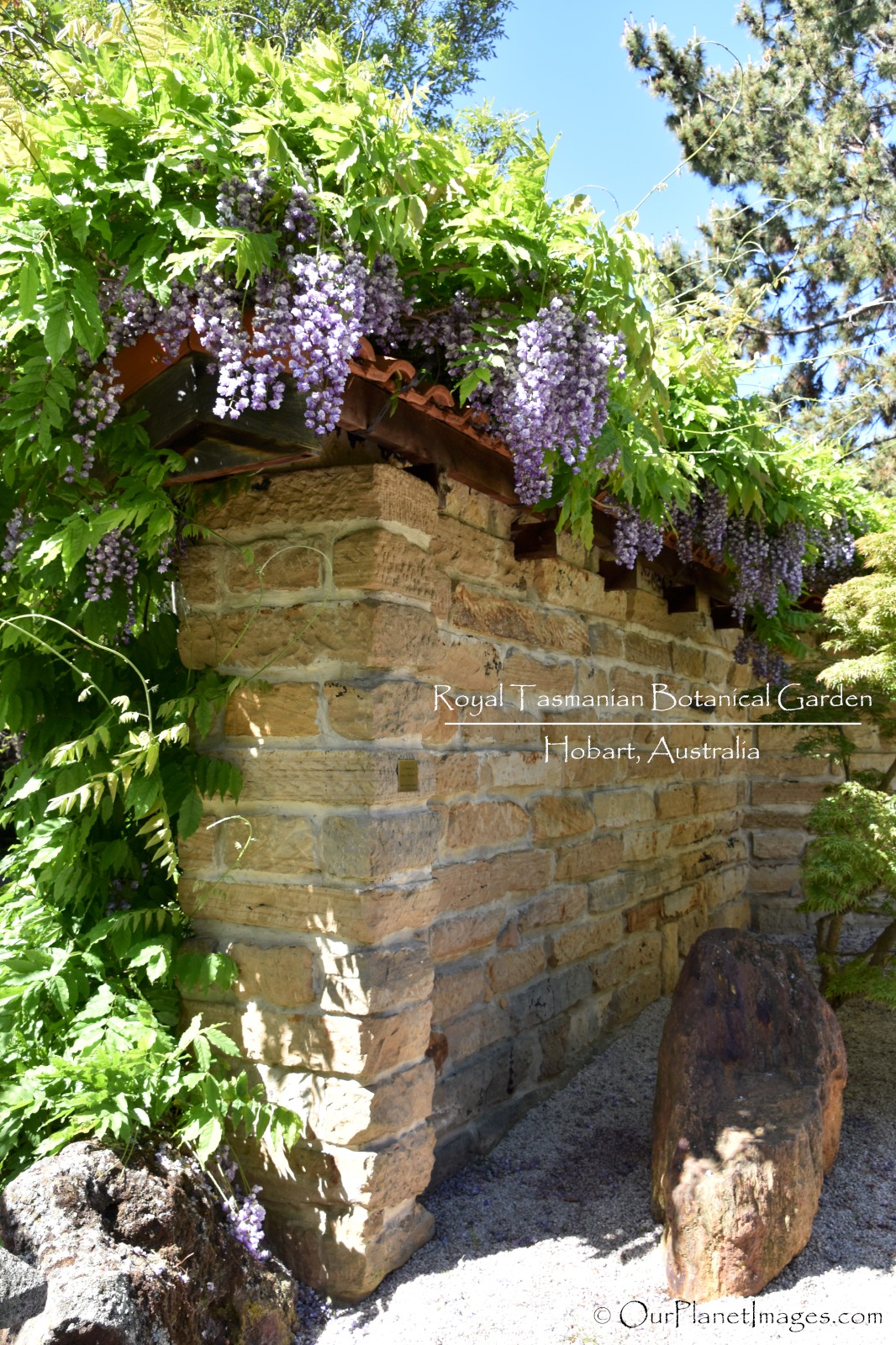 Landscaping
Beautiful flowerbeds line the roads and walking paths which are shown in the following photos.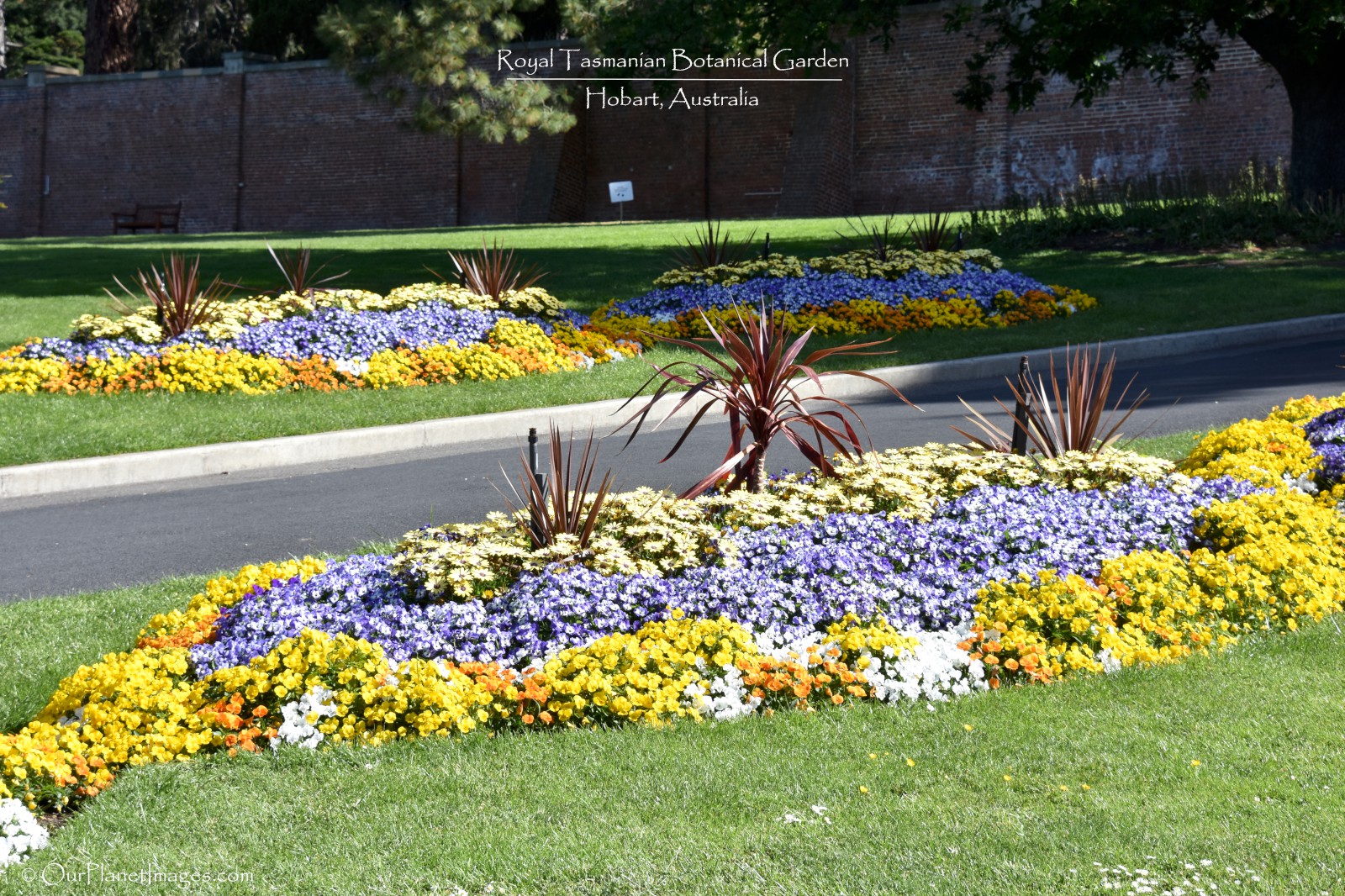 Unusual shaped trees are sprinkled around the gardens. Two examples of these are in the photos below.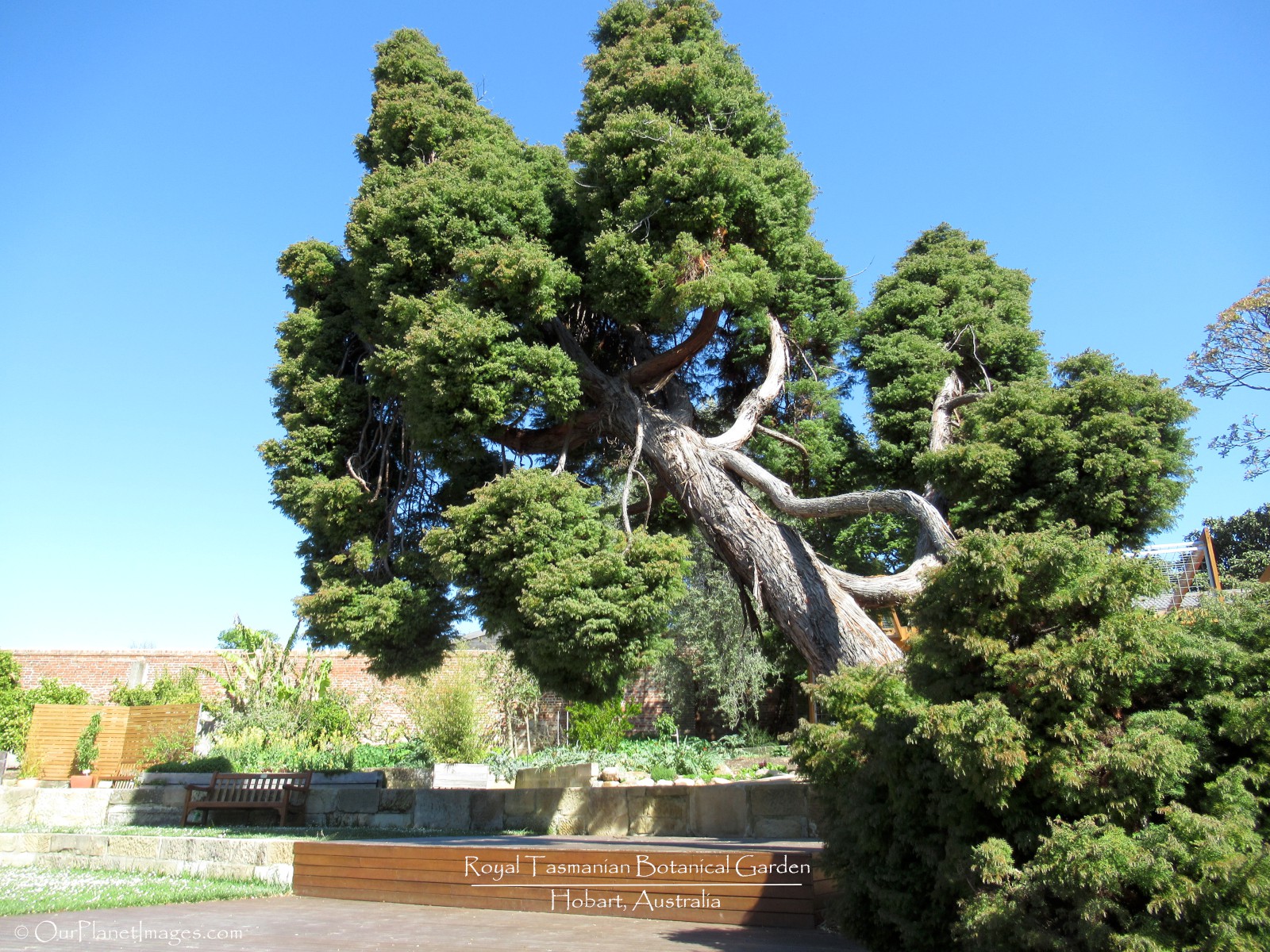 Japanese Garden
My favorite part of the park was the Japanese Garden which includes a Japanese style arched wooden bridge across a koi pond with a small waterfall, Japanese decorations and Japanese plants.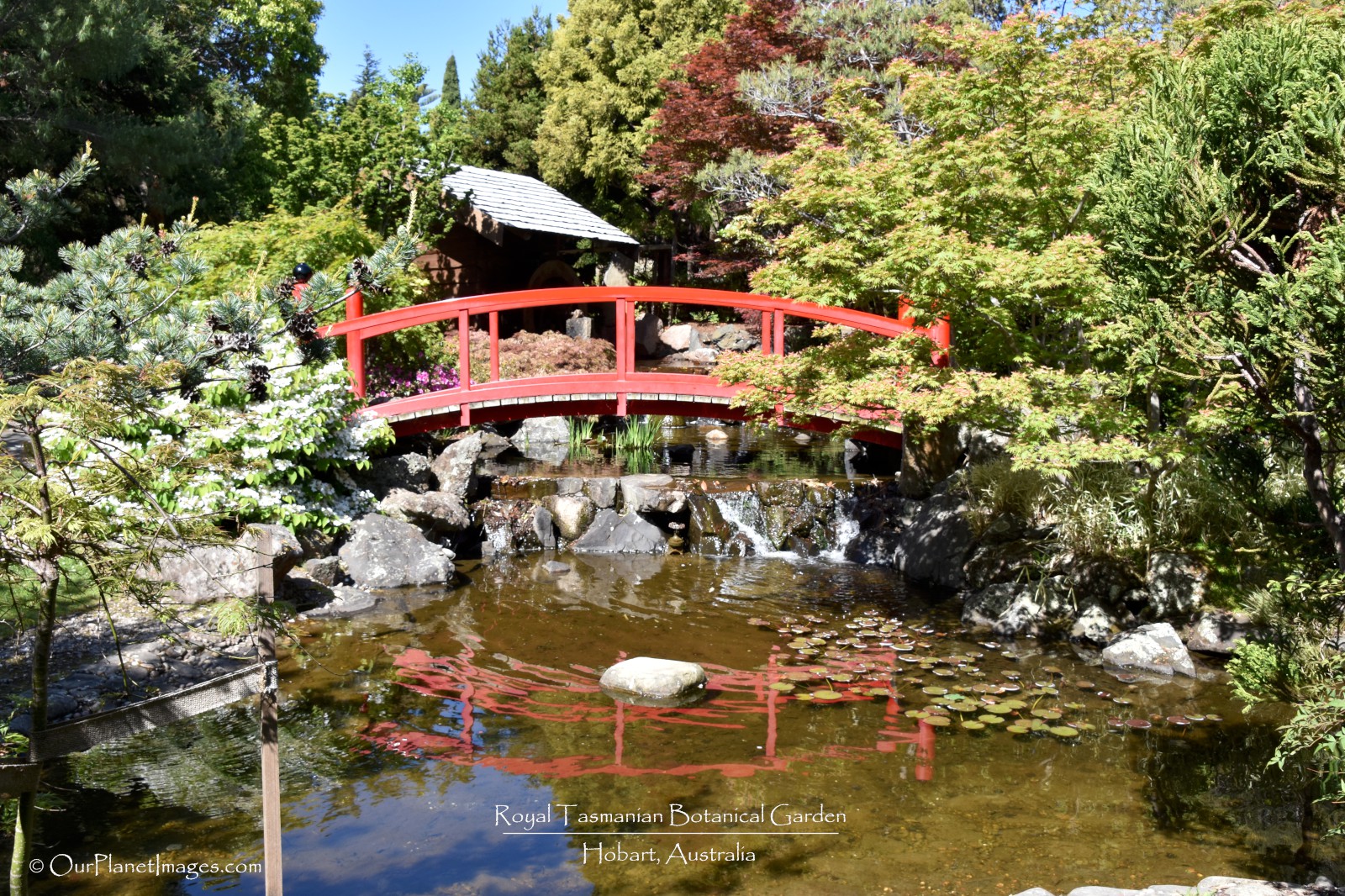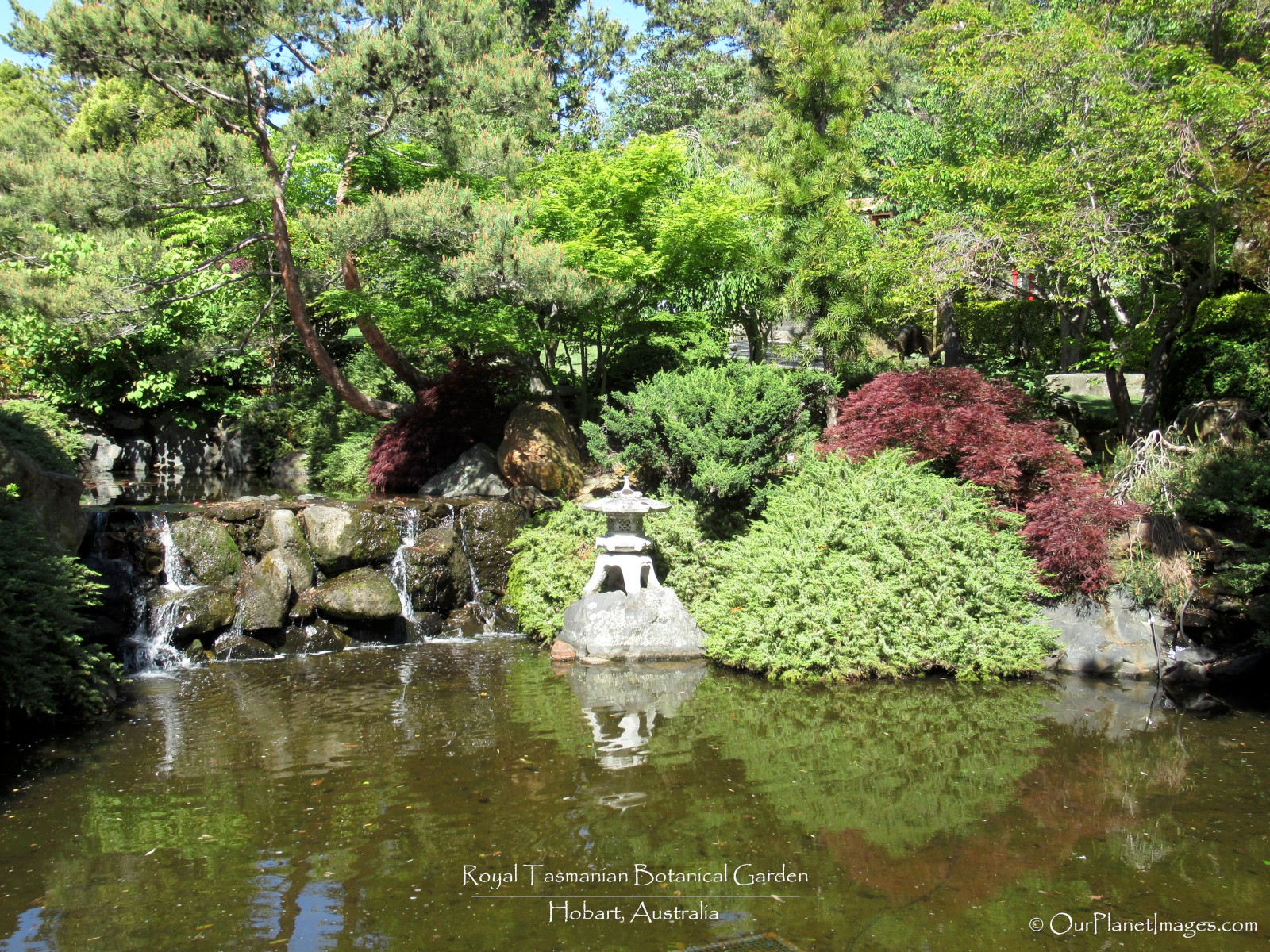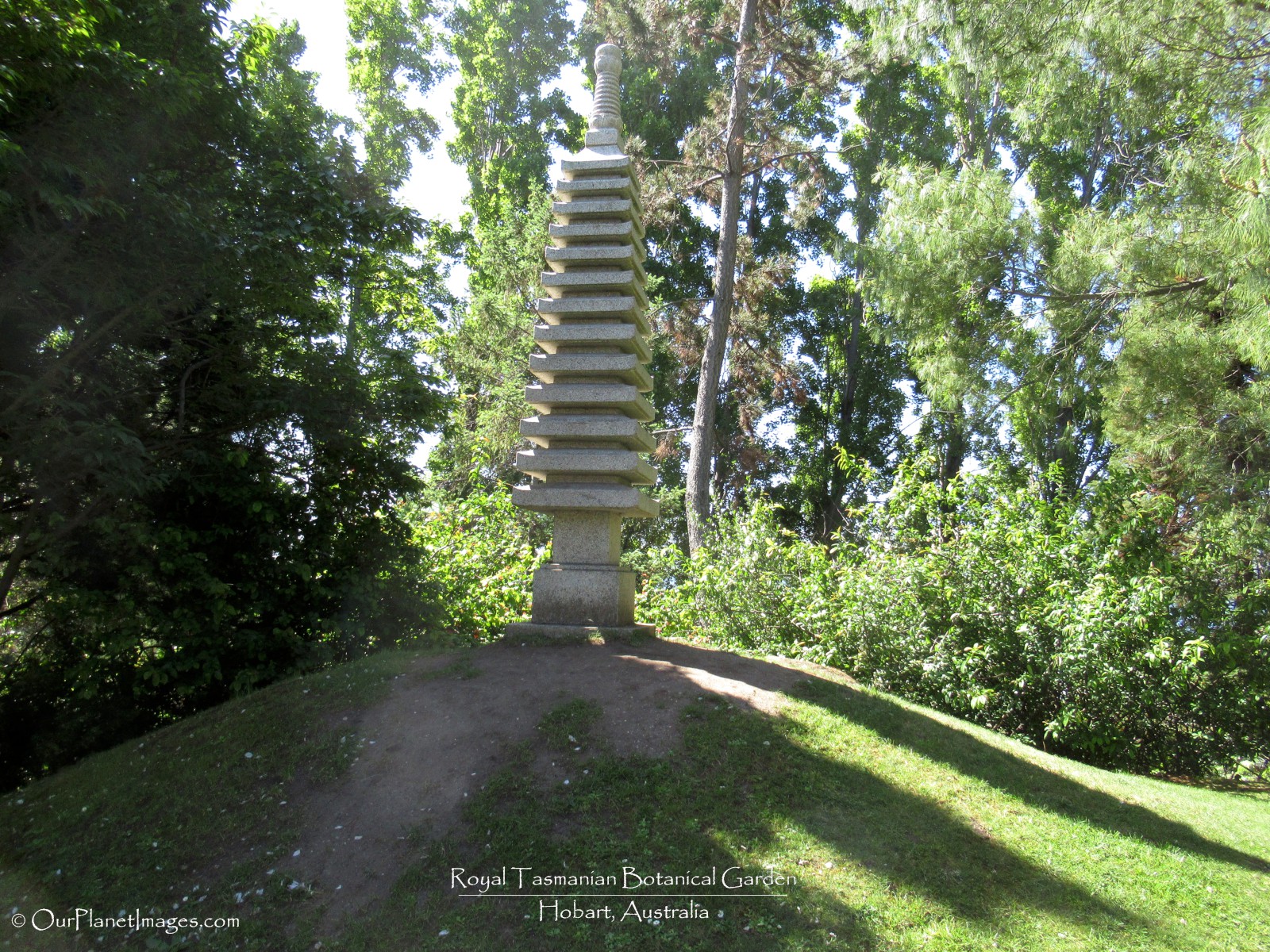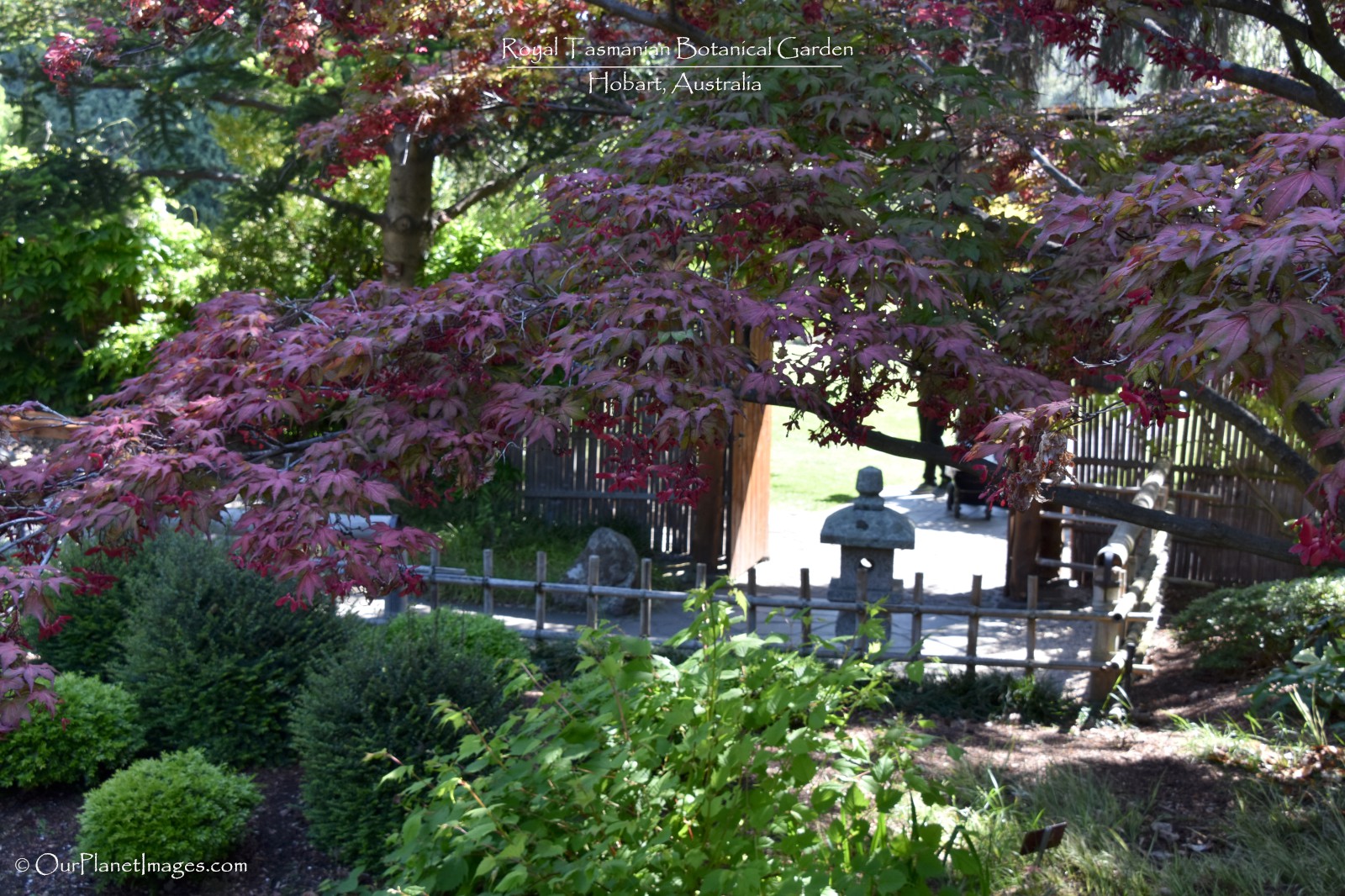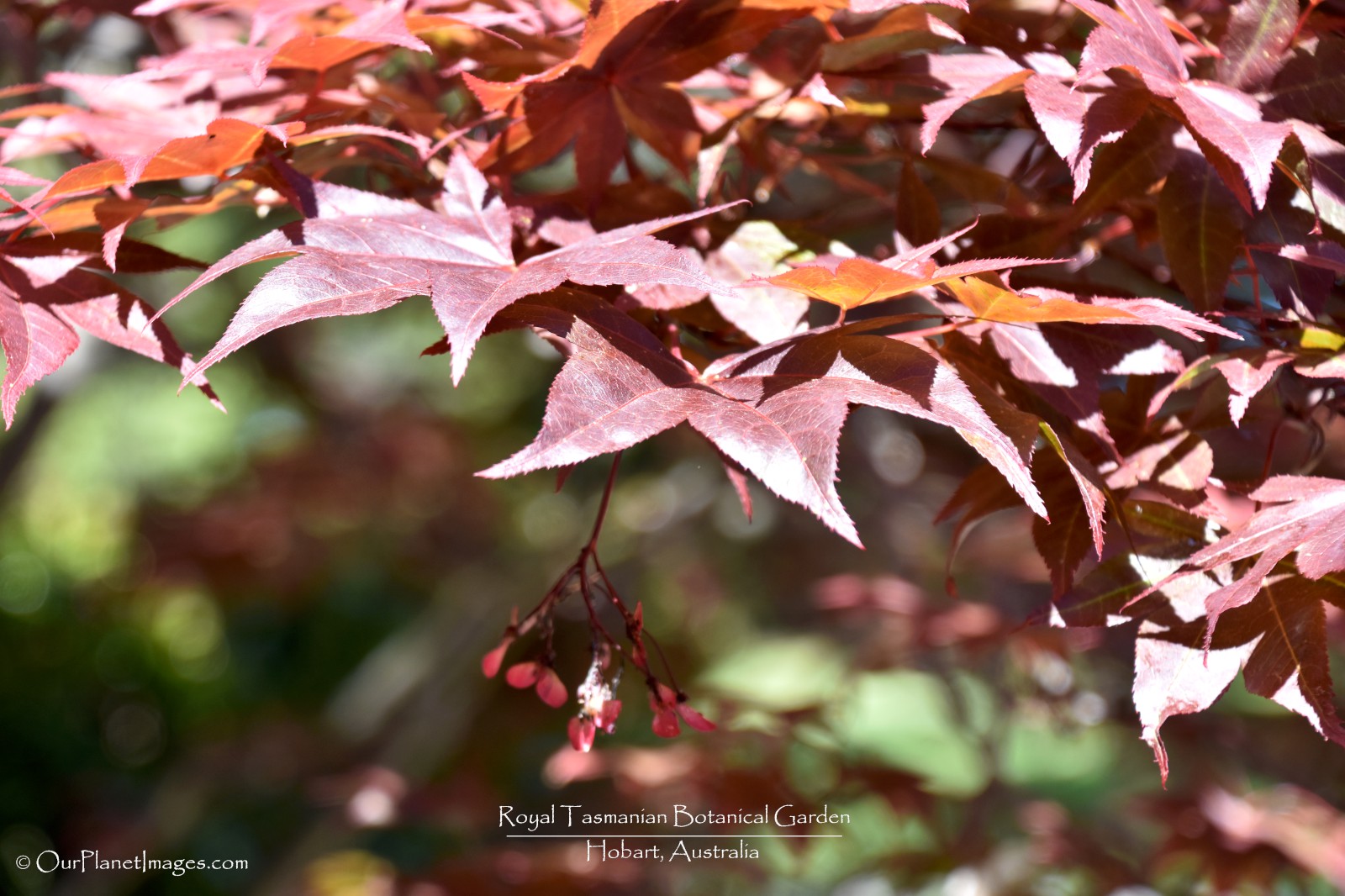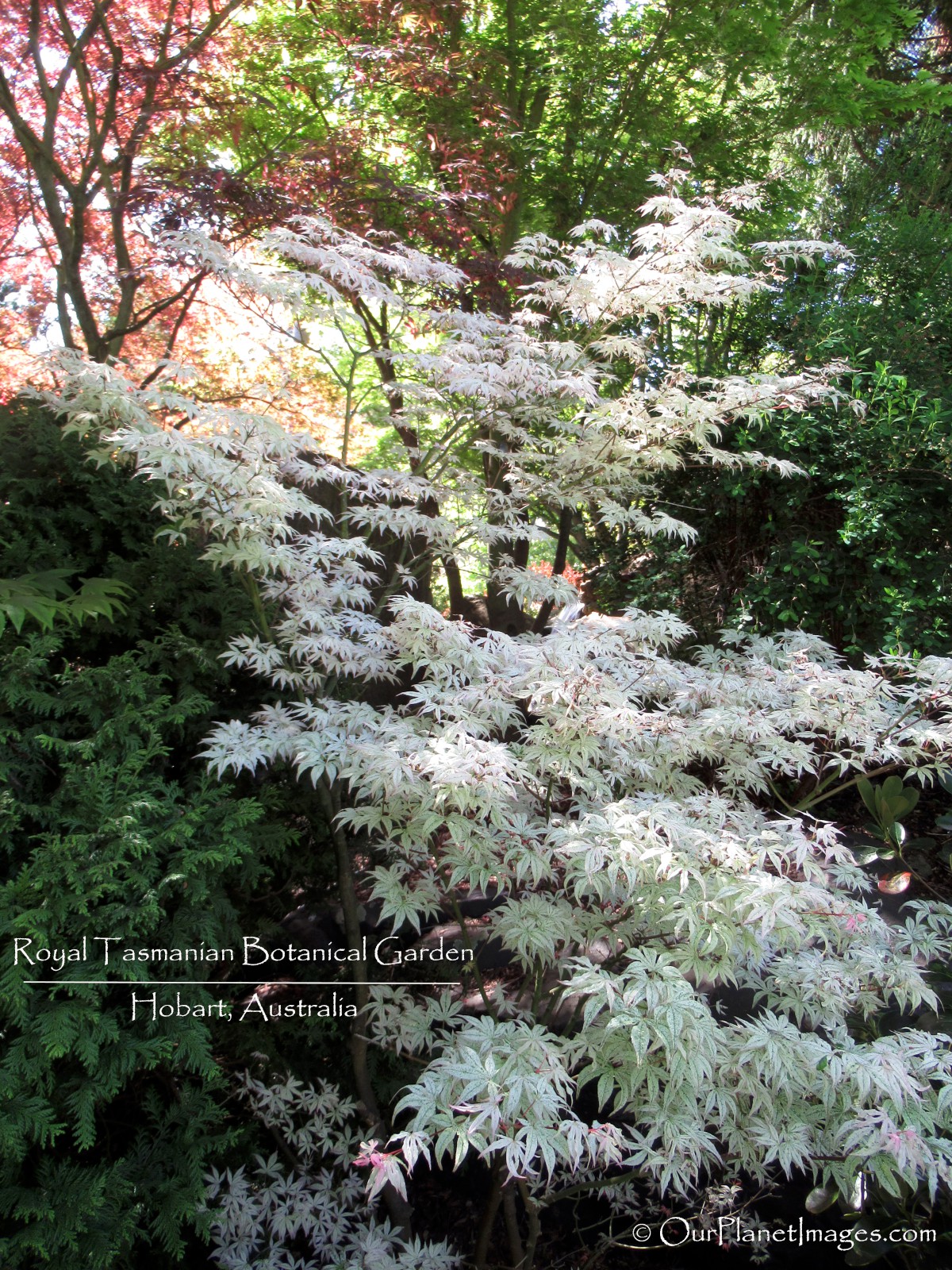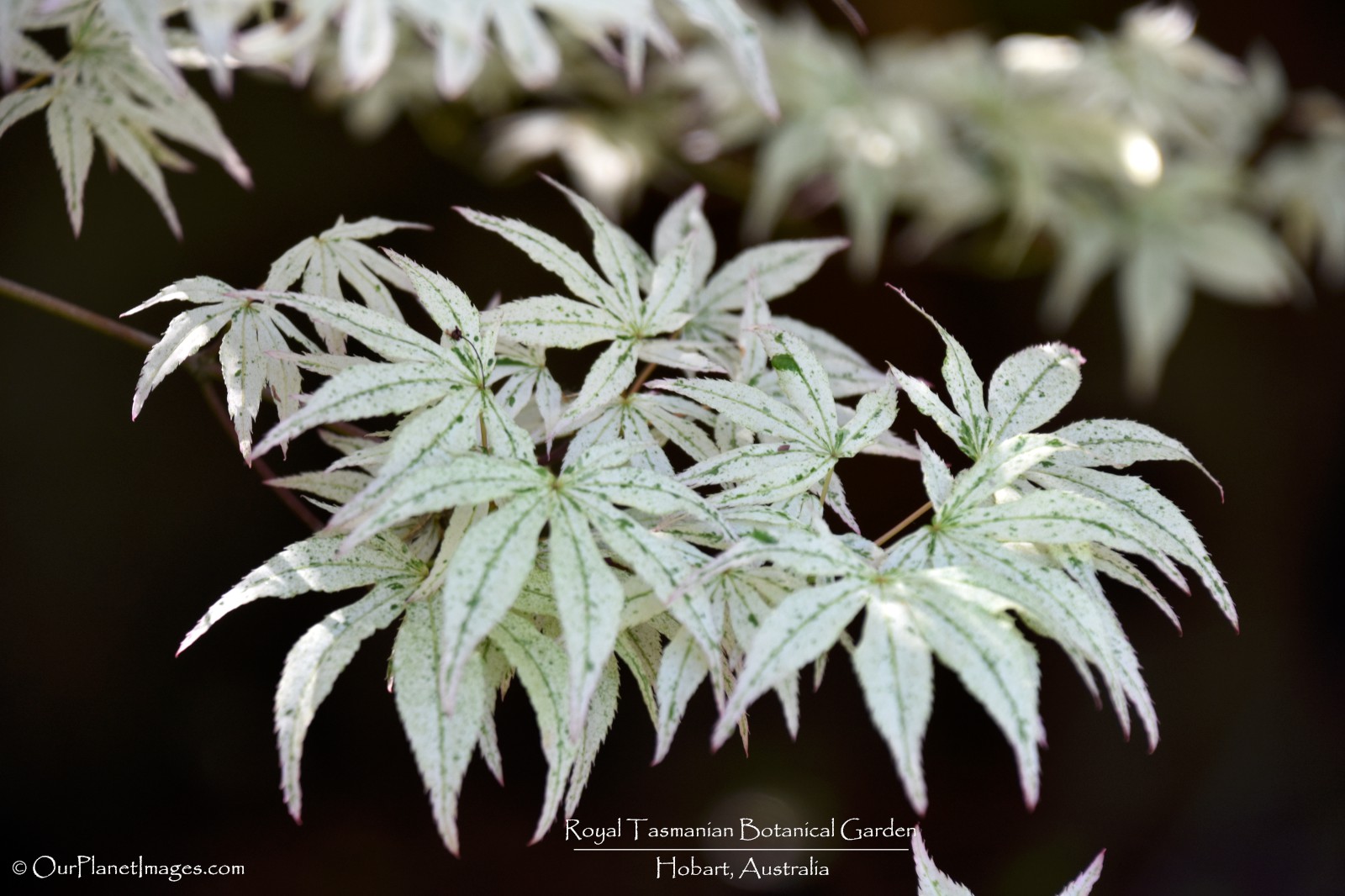 Flowers in the Garden
Of course, the highlight of the garden is all of the flowers. My visit to the garden was in the spring and the flowers were spectacular. Some of the flowers that I photographed are shown below.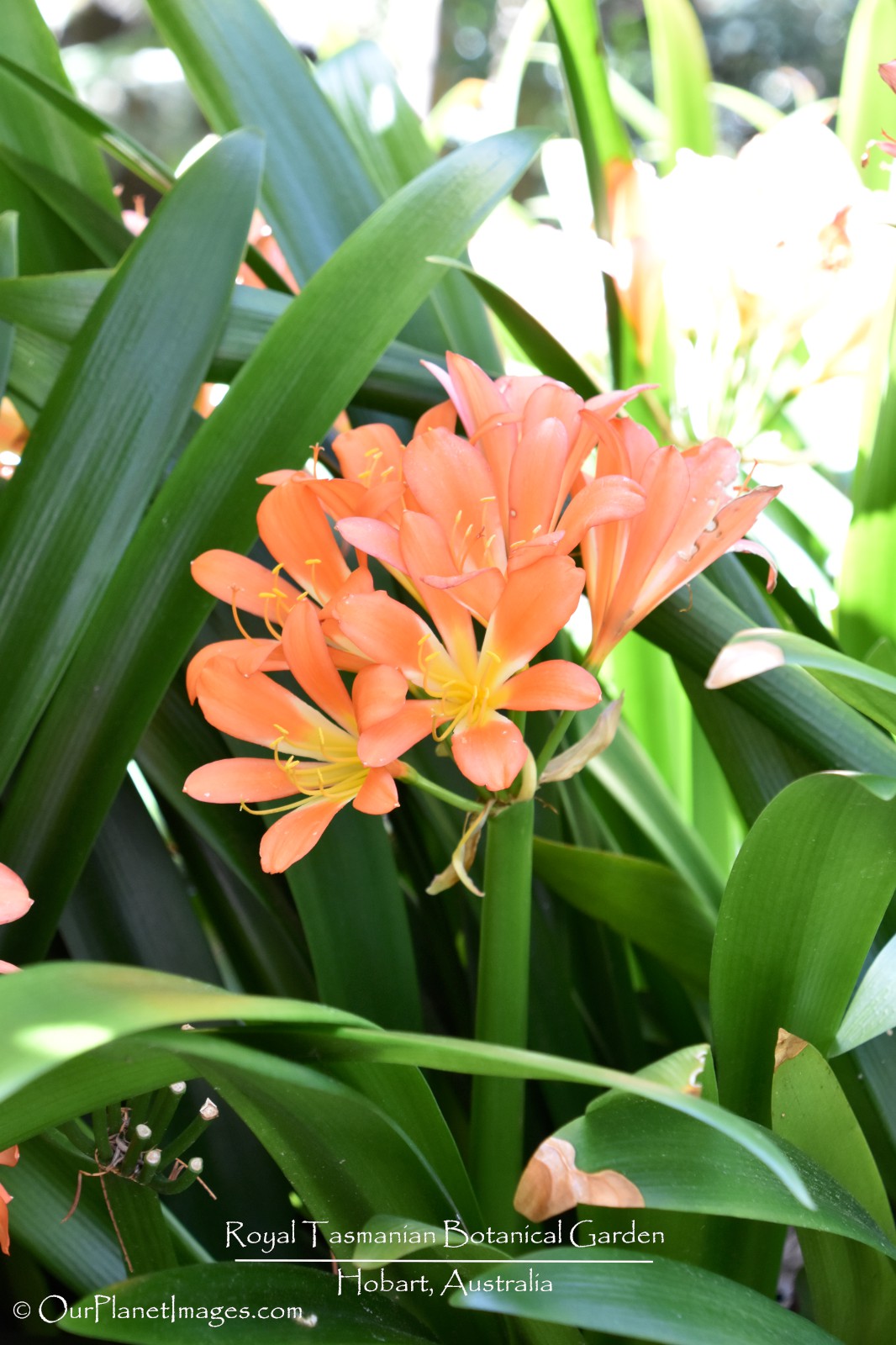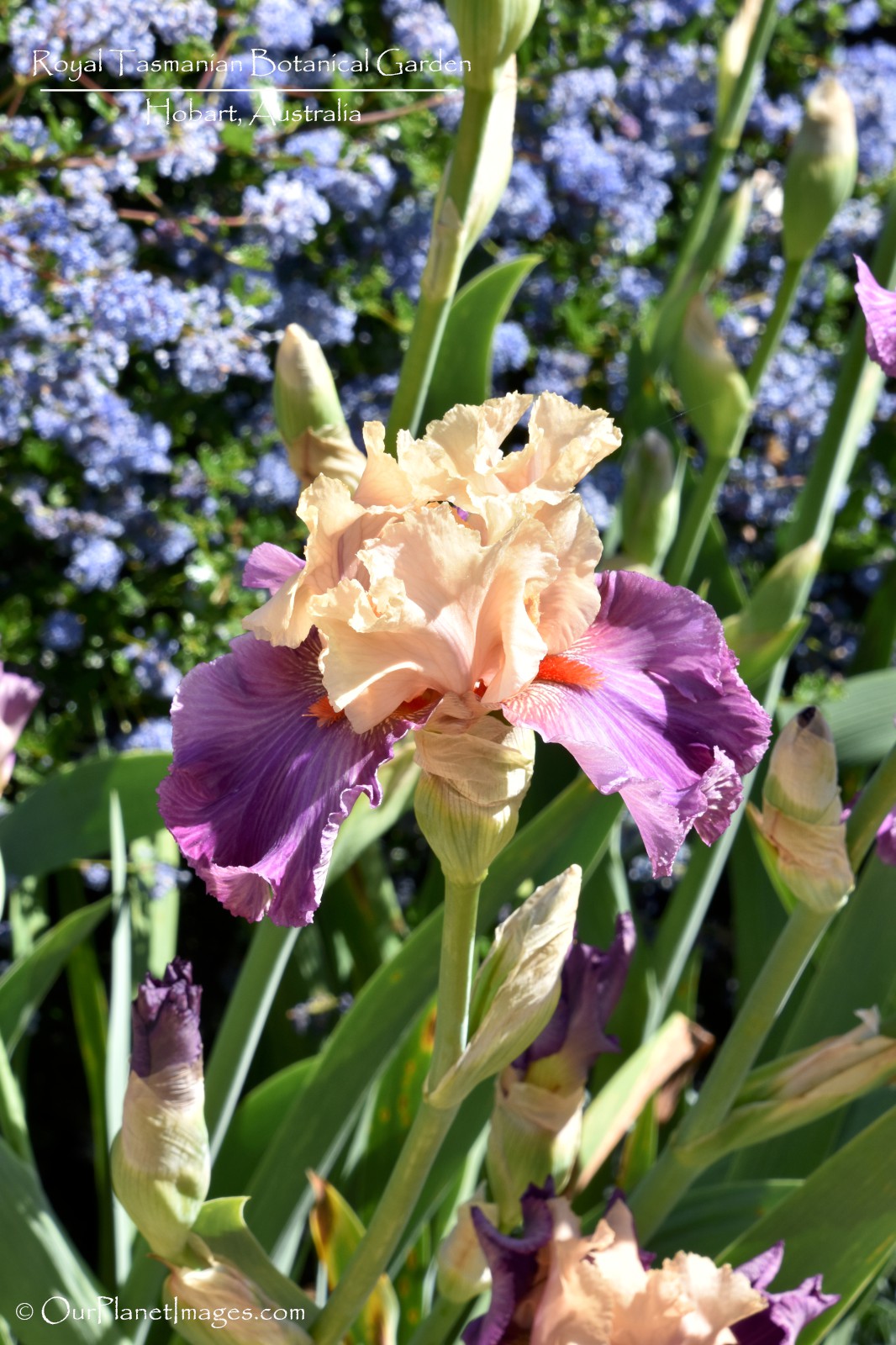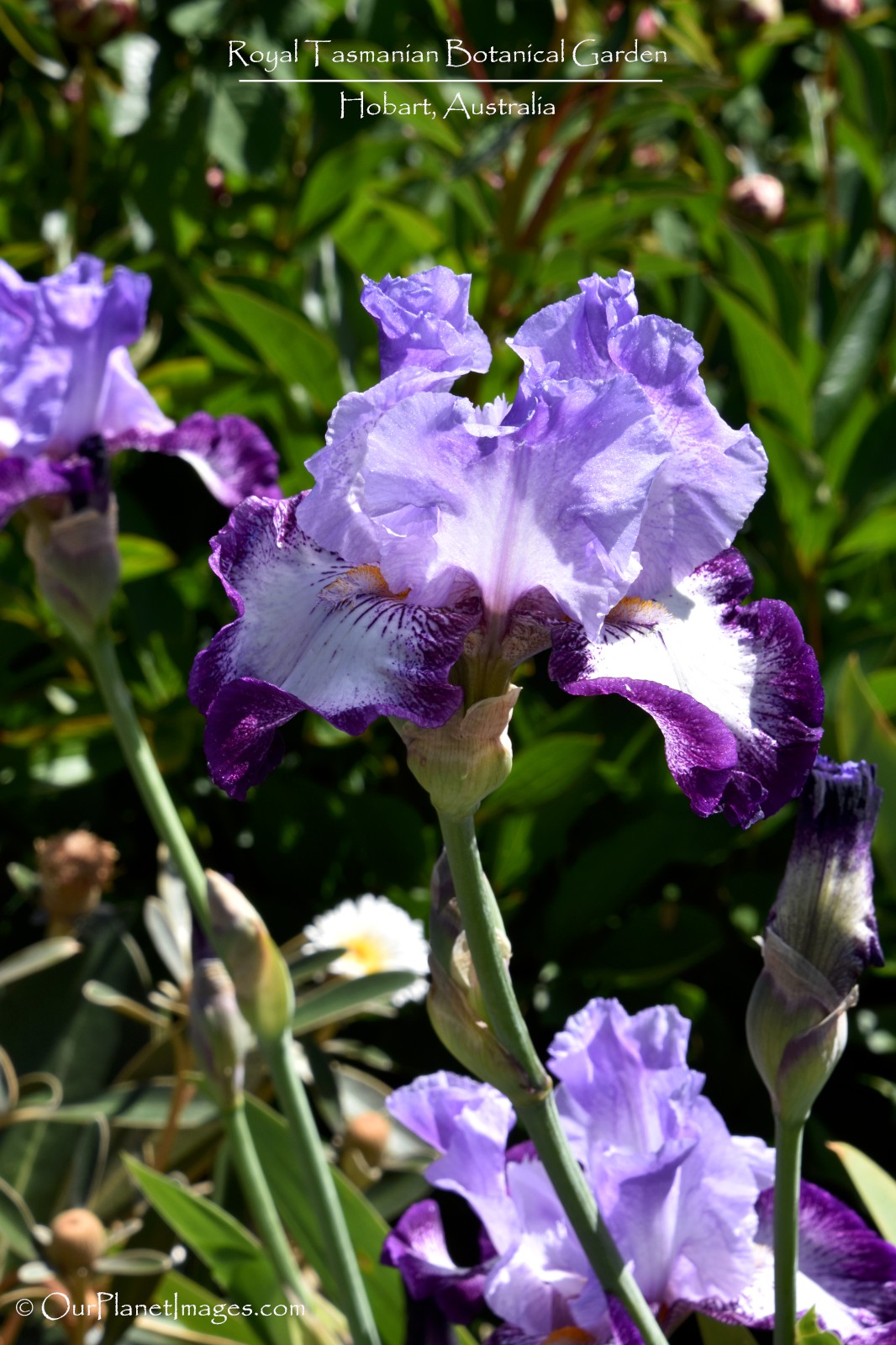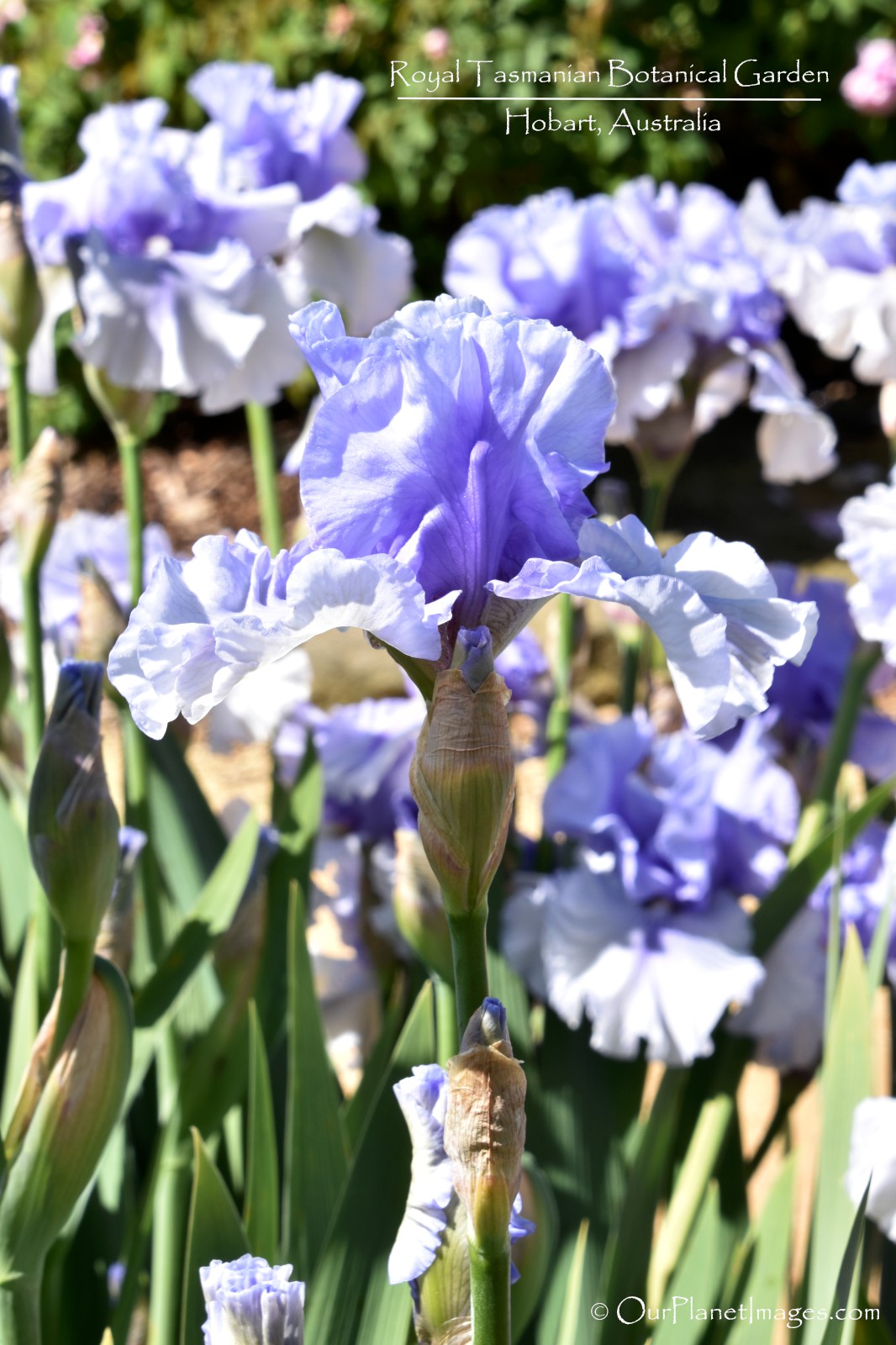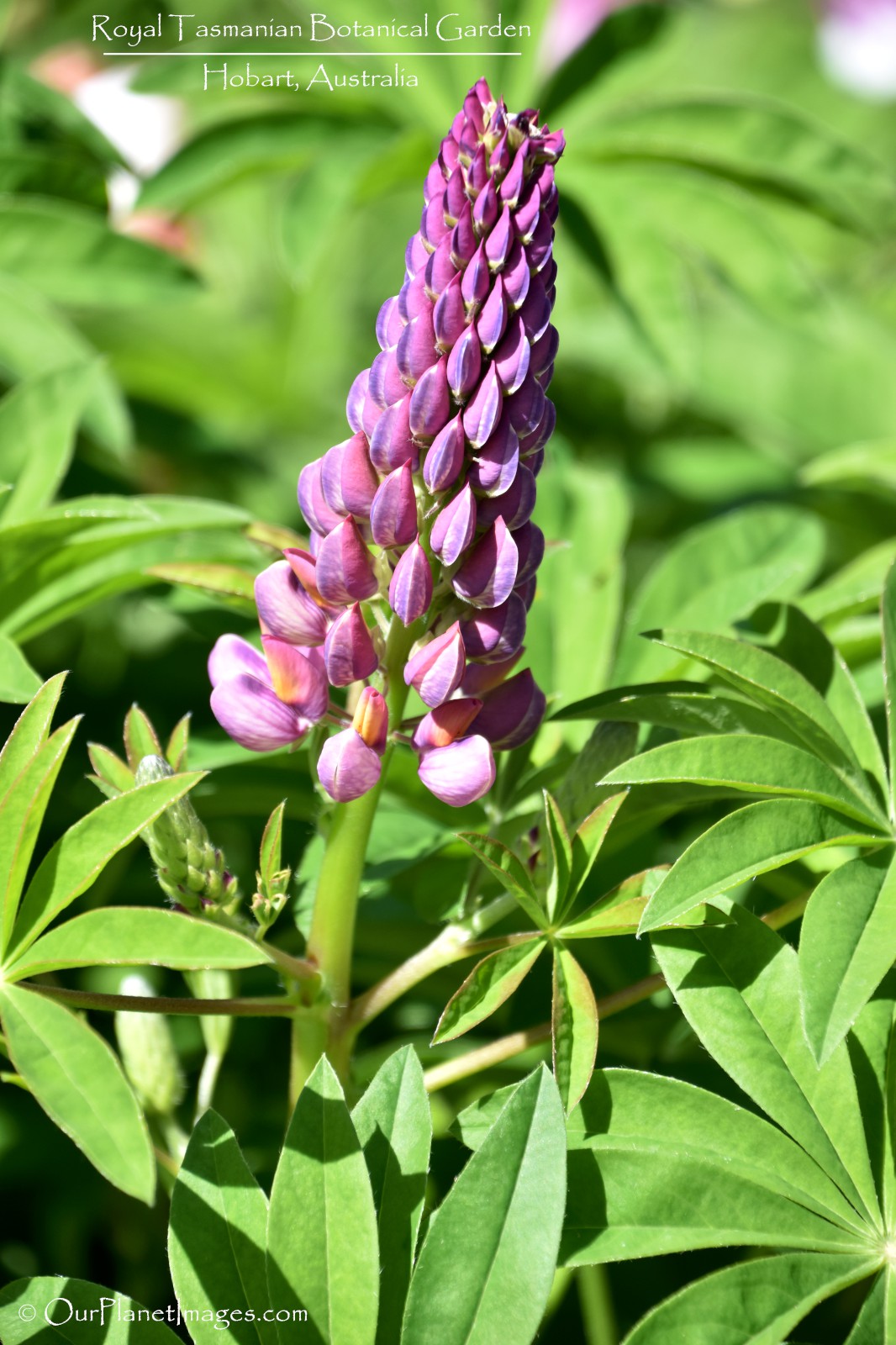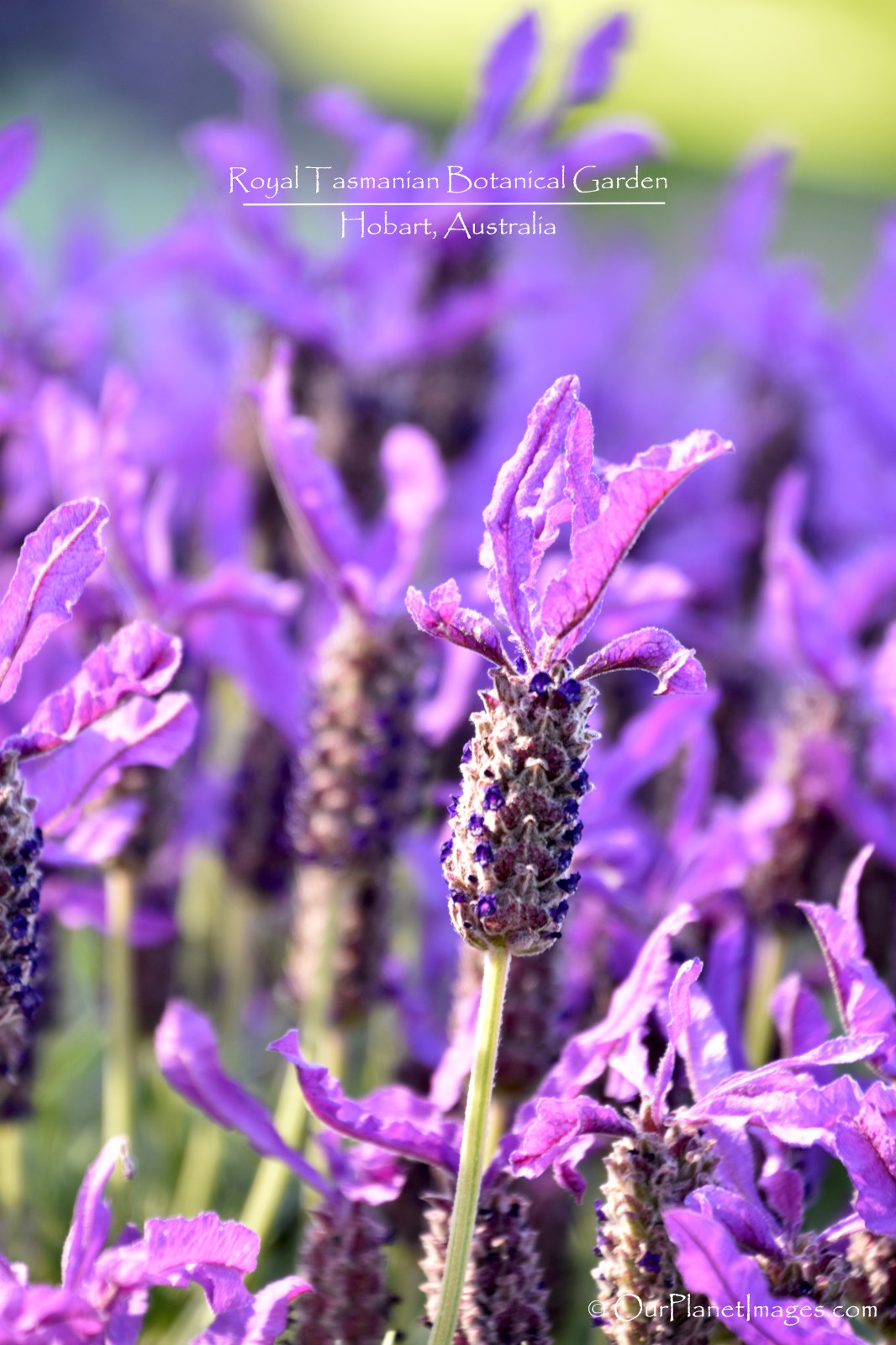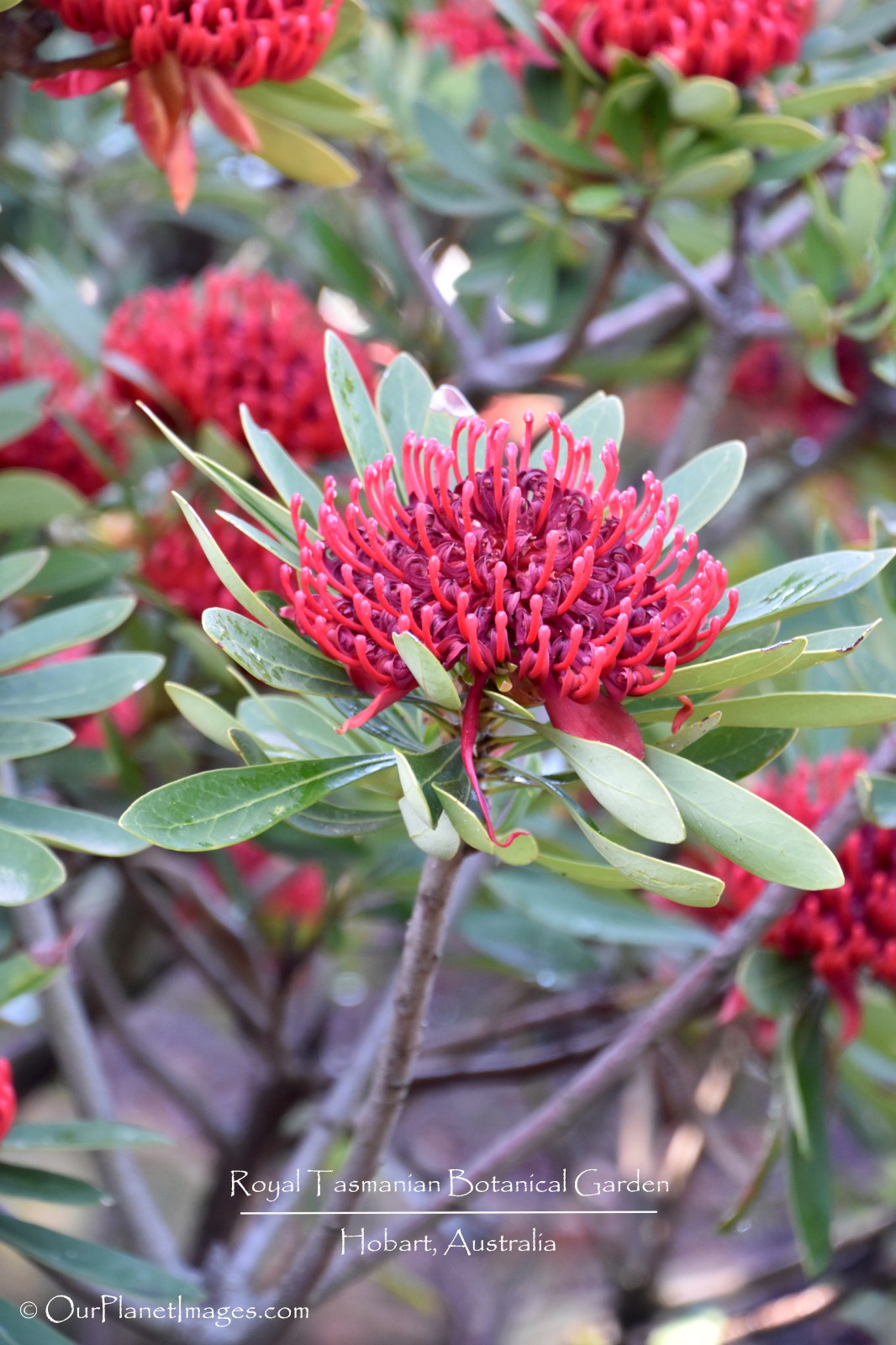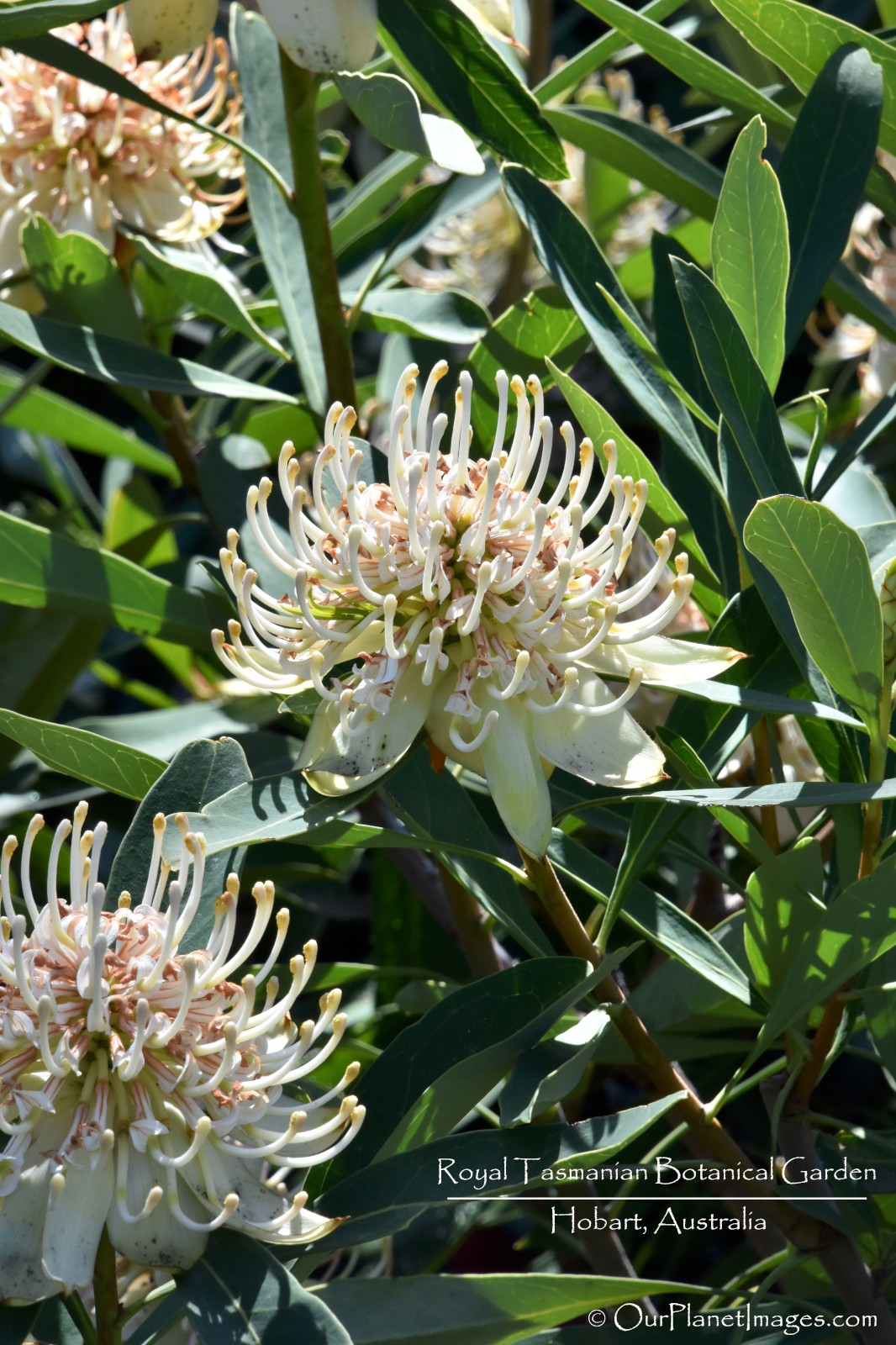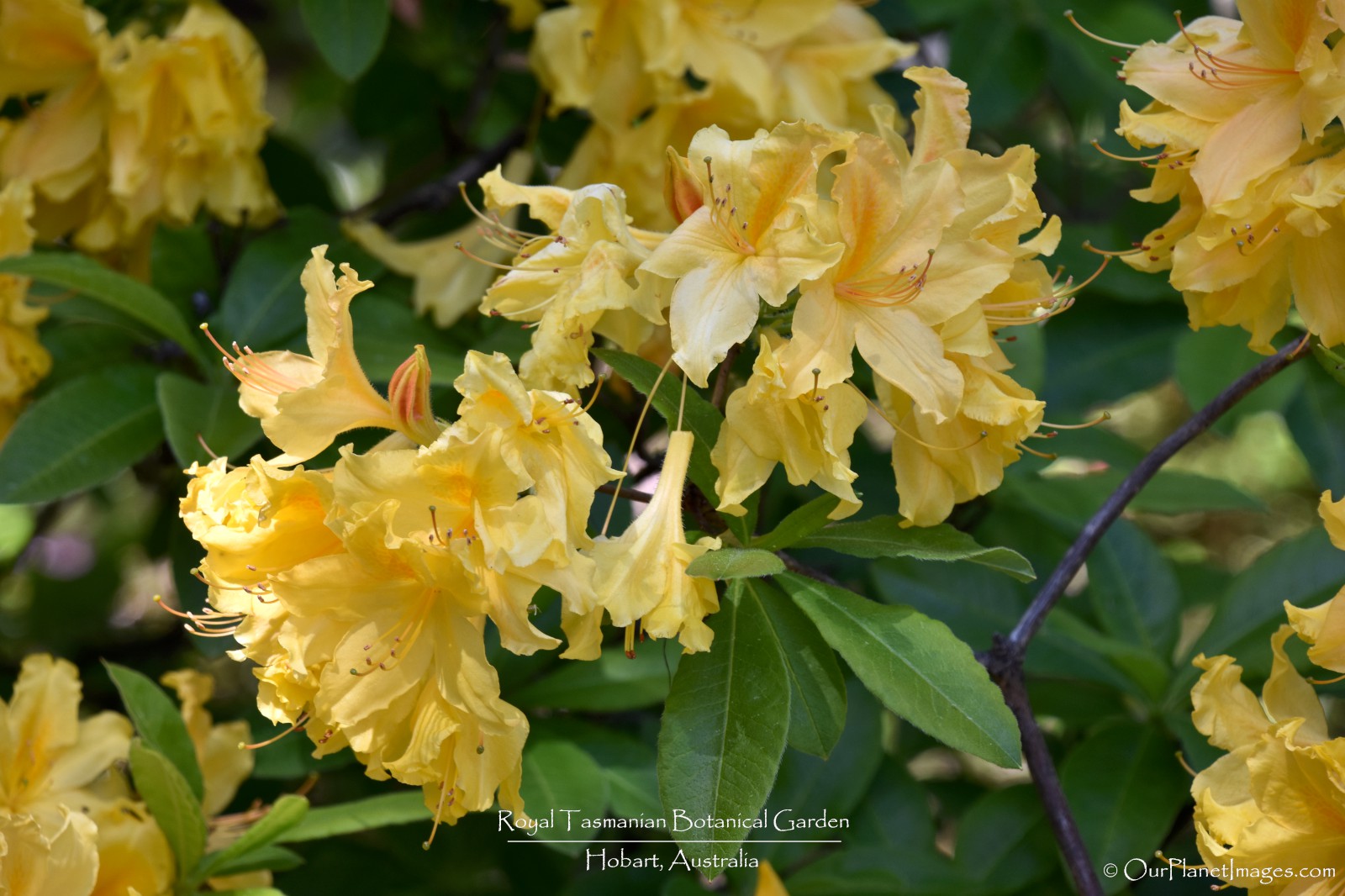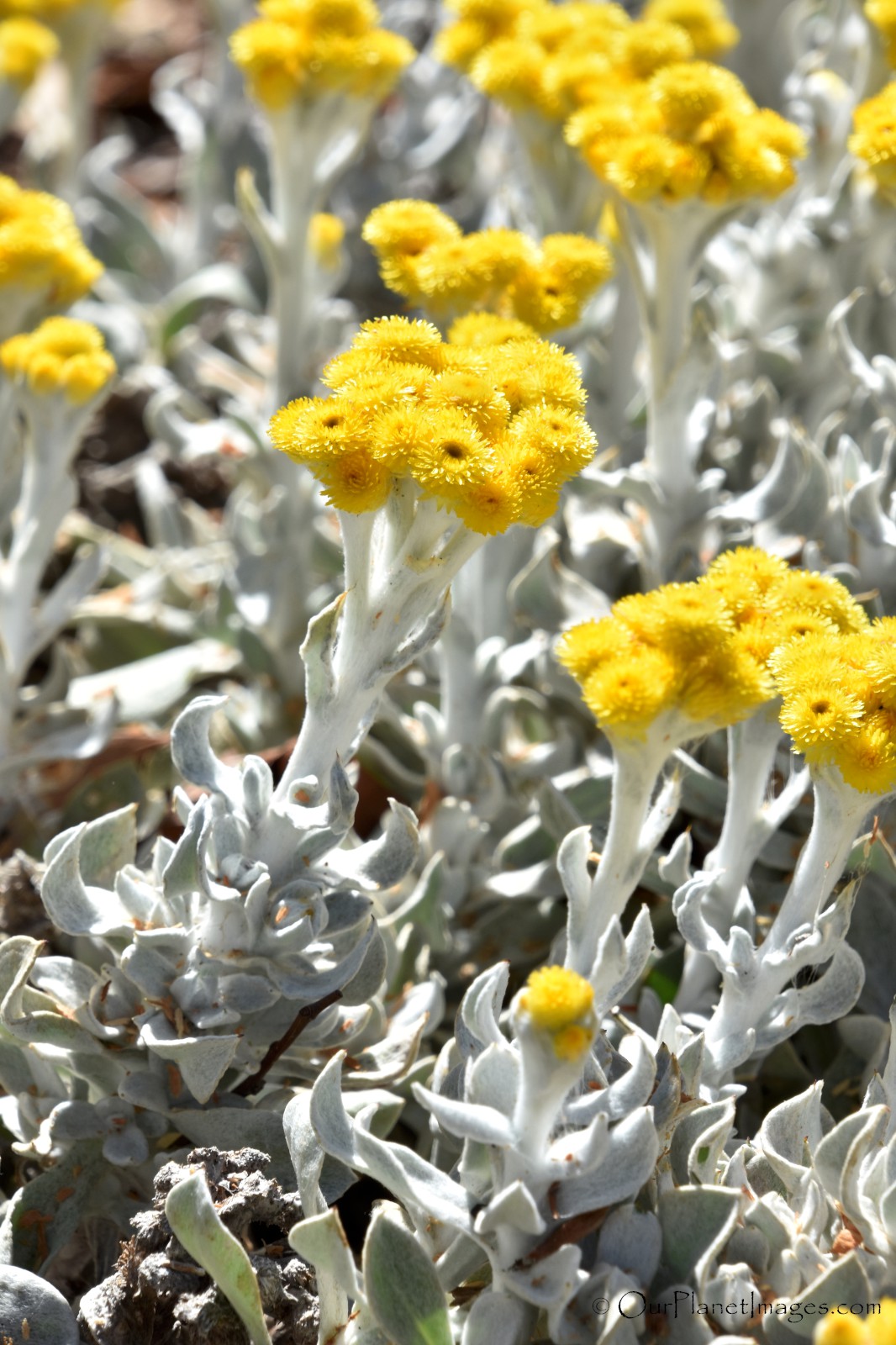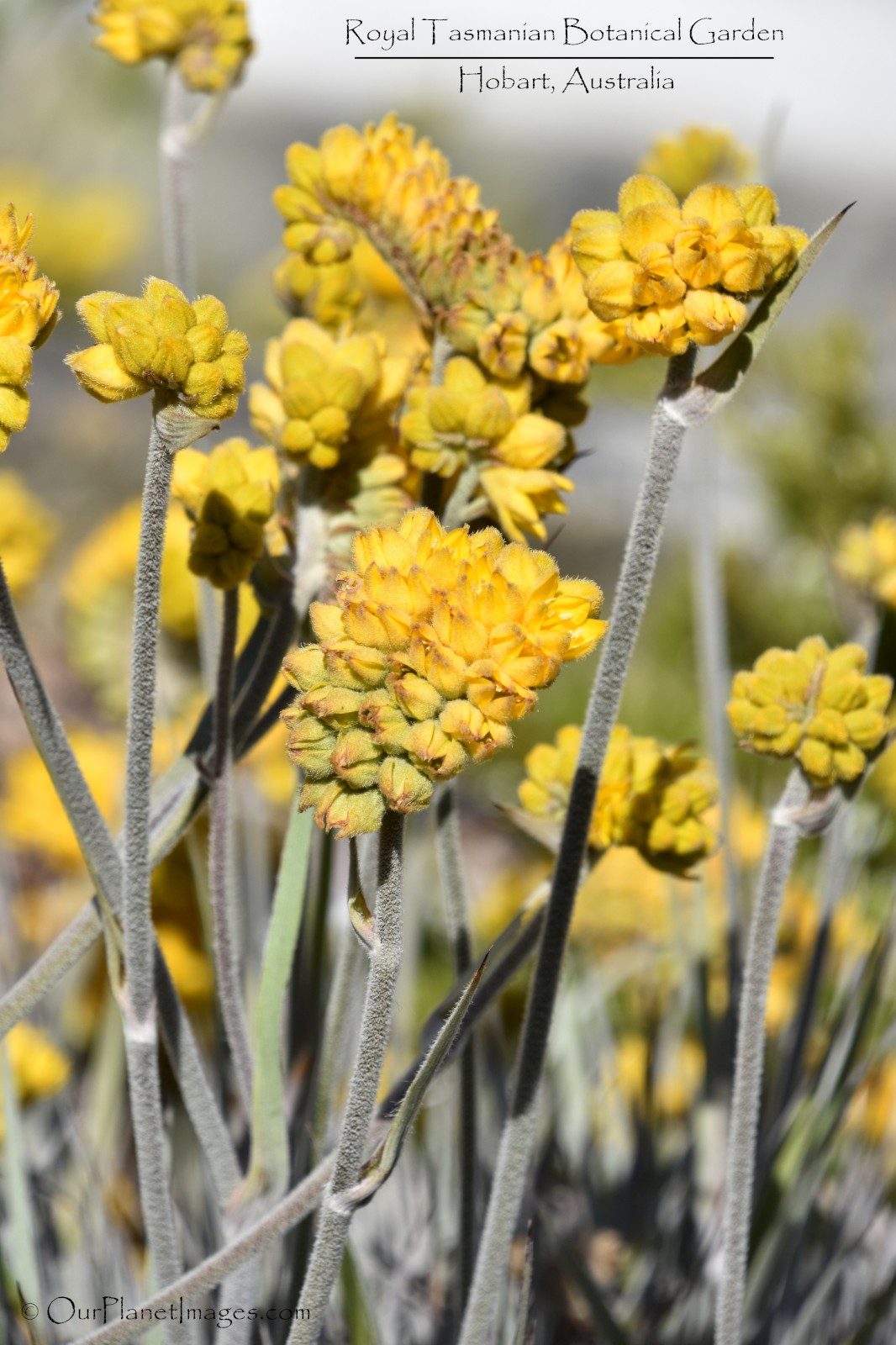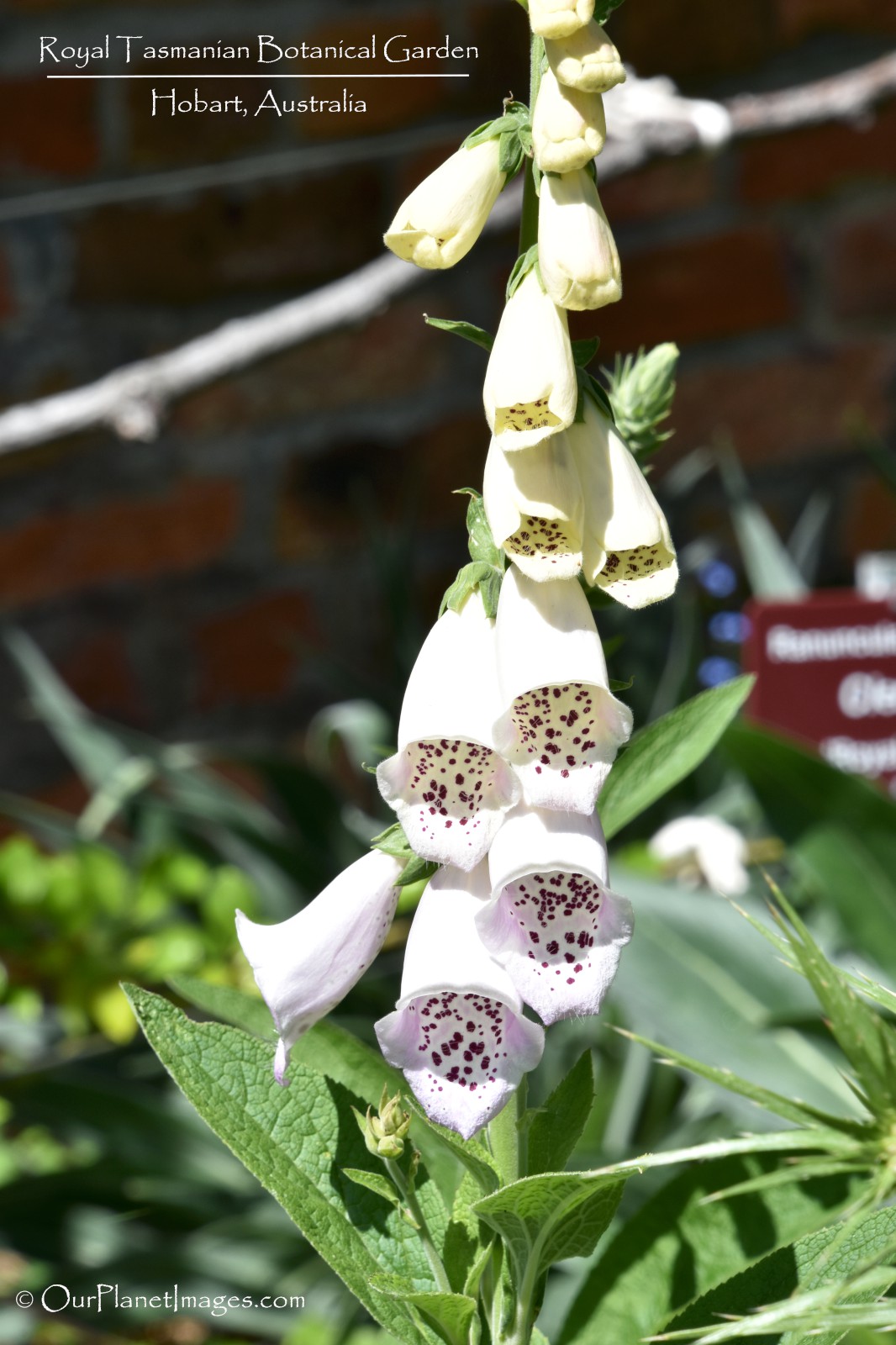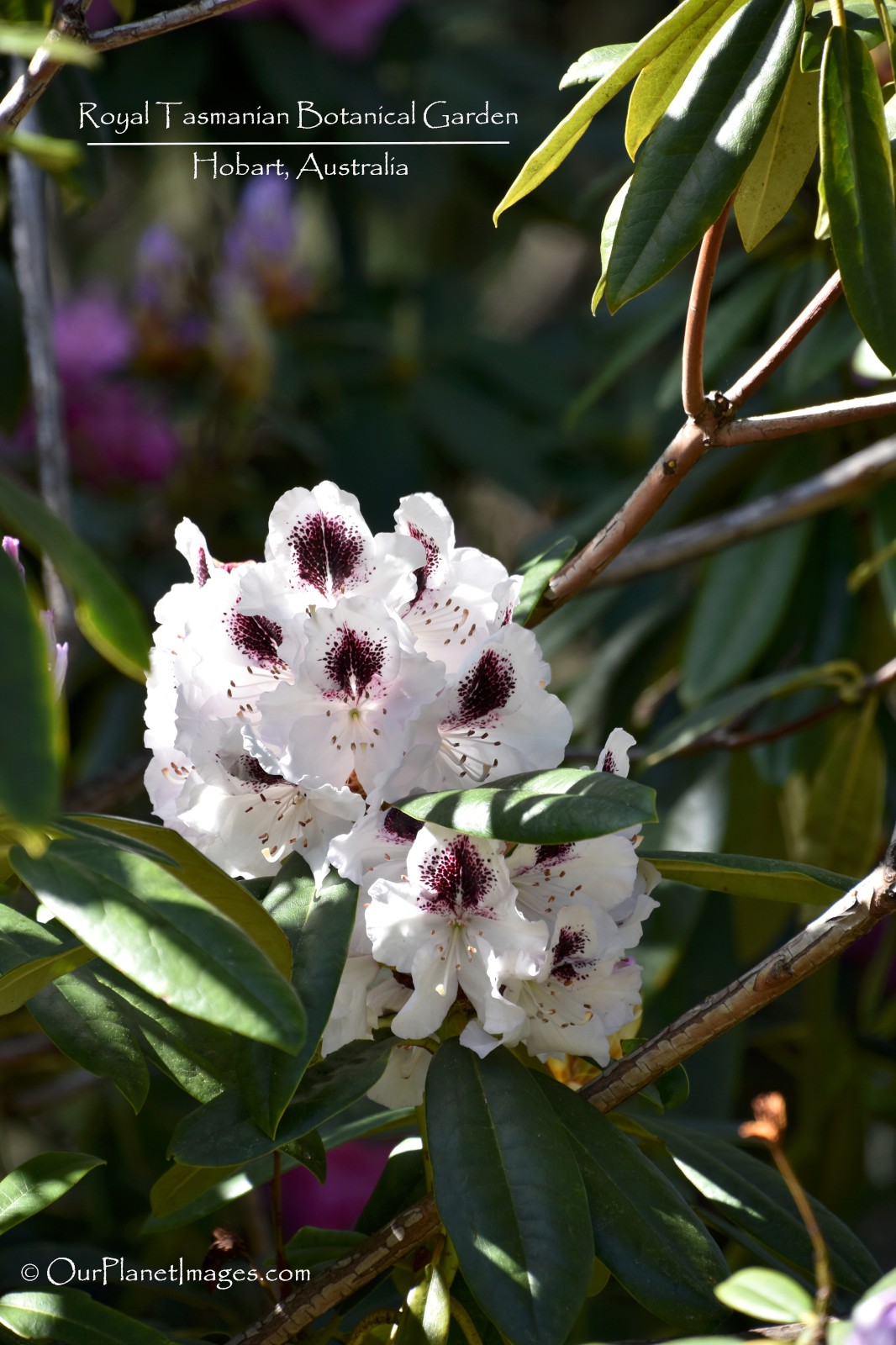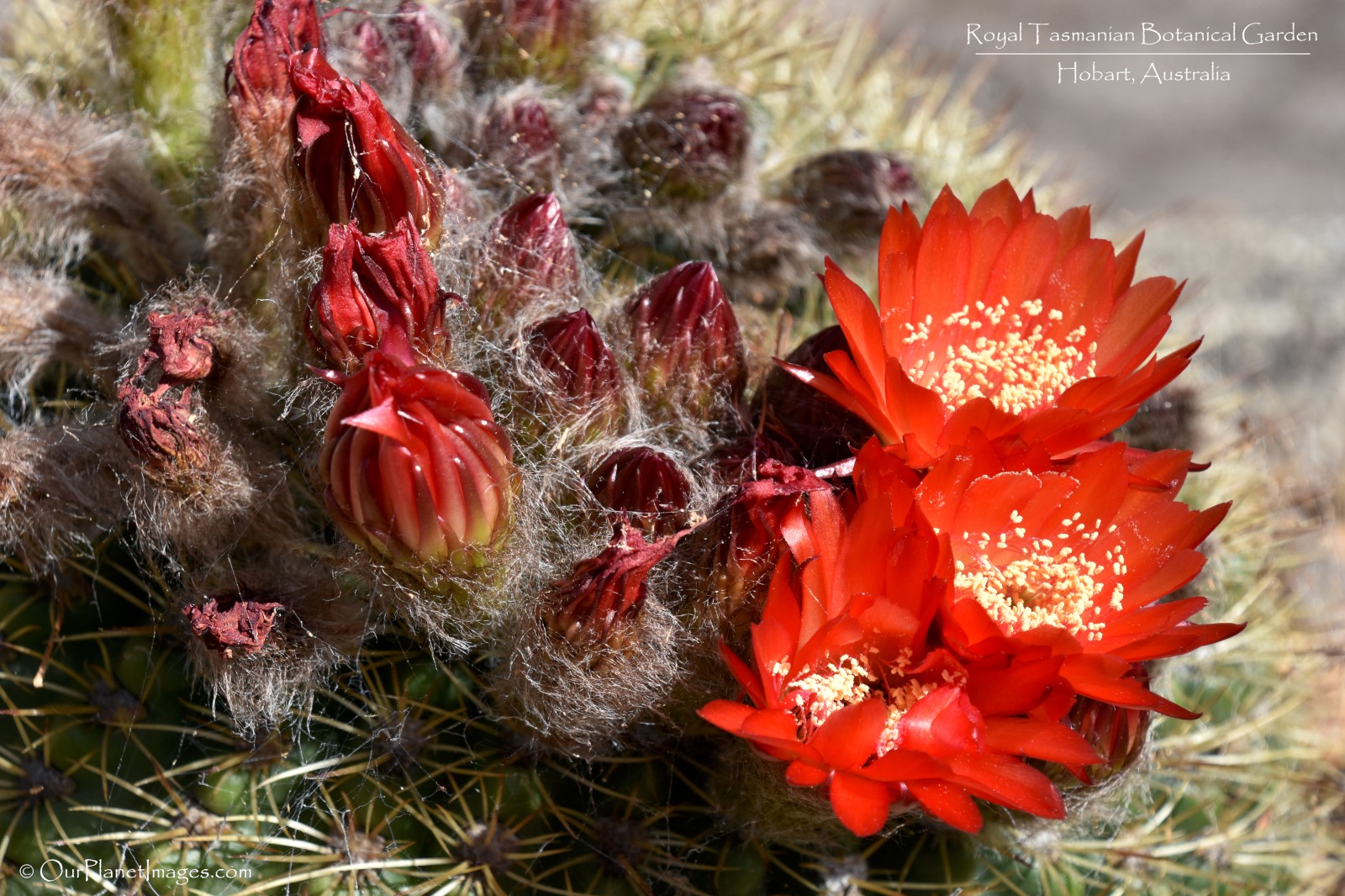 Local Visitors
The garden is popular with the local residence but not all of the local visitors are the local people. Parks are always popular with visiting birds and the Royal Tasmanian Botanical Gardens is no exception. Some of the birds that I saw in the garden are shown below.
Eastern Rosella Parrot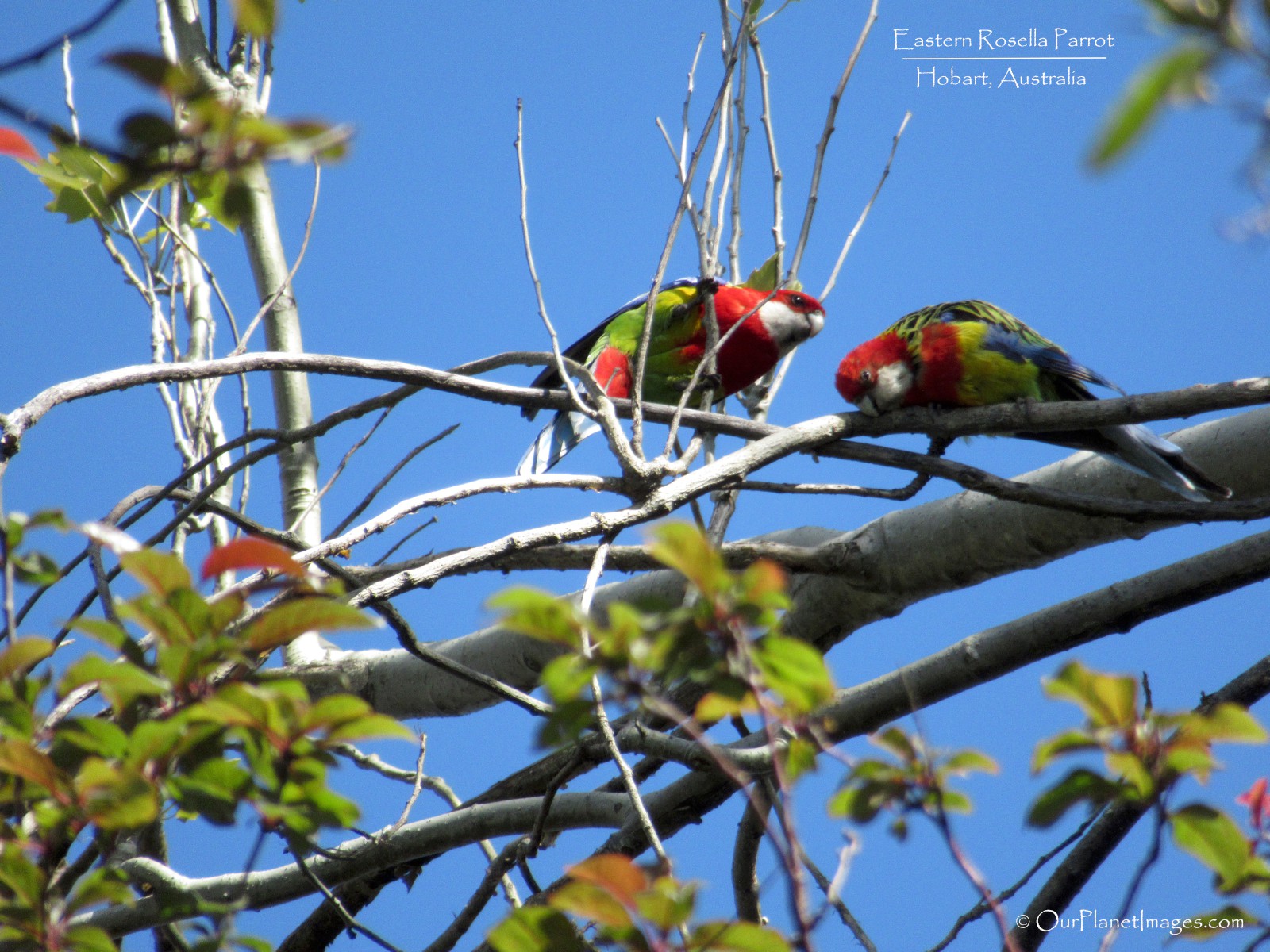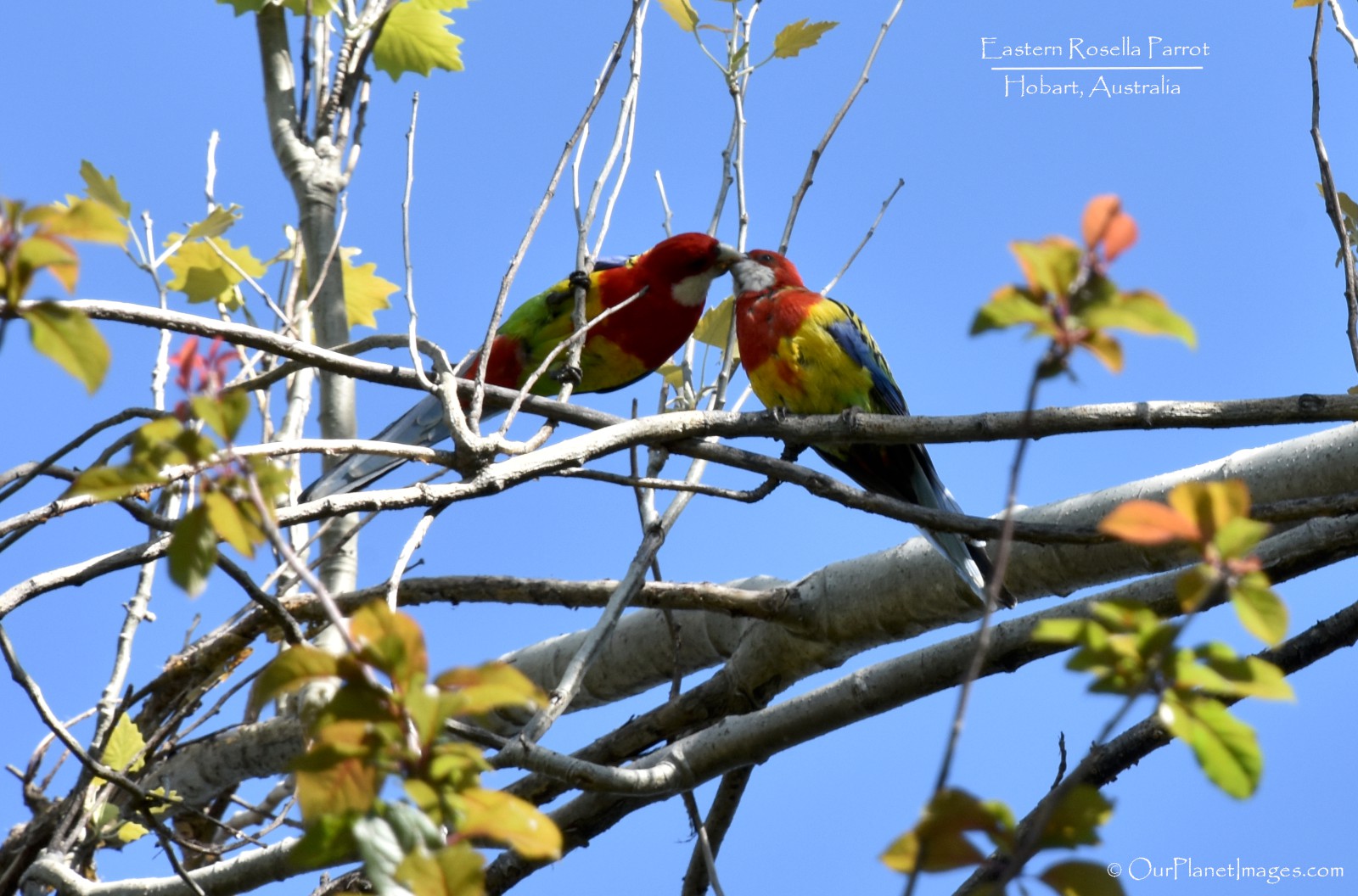 Musk Lorikeet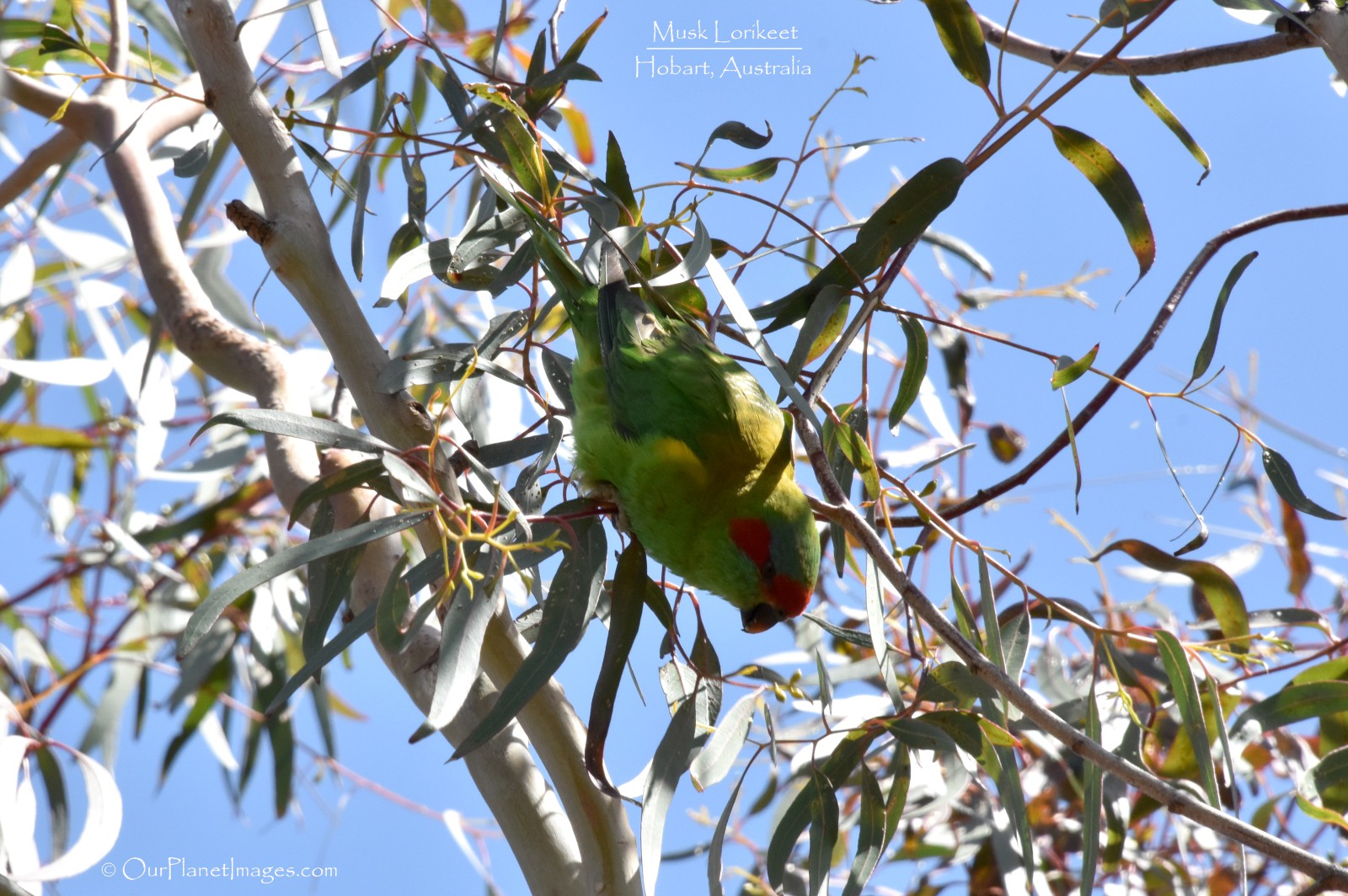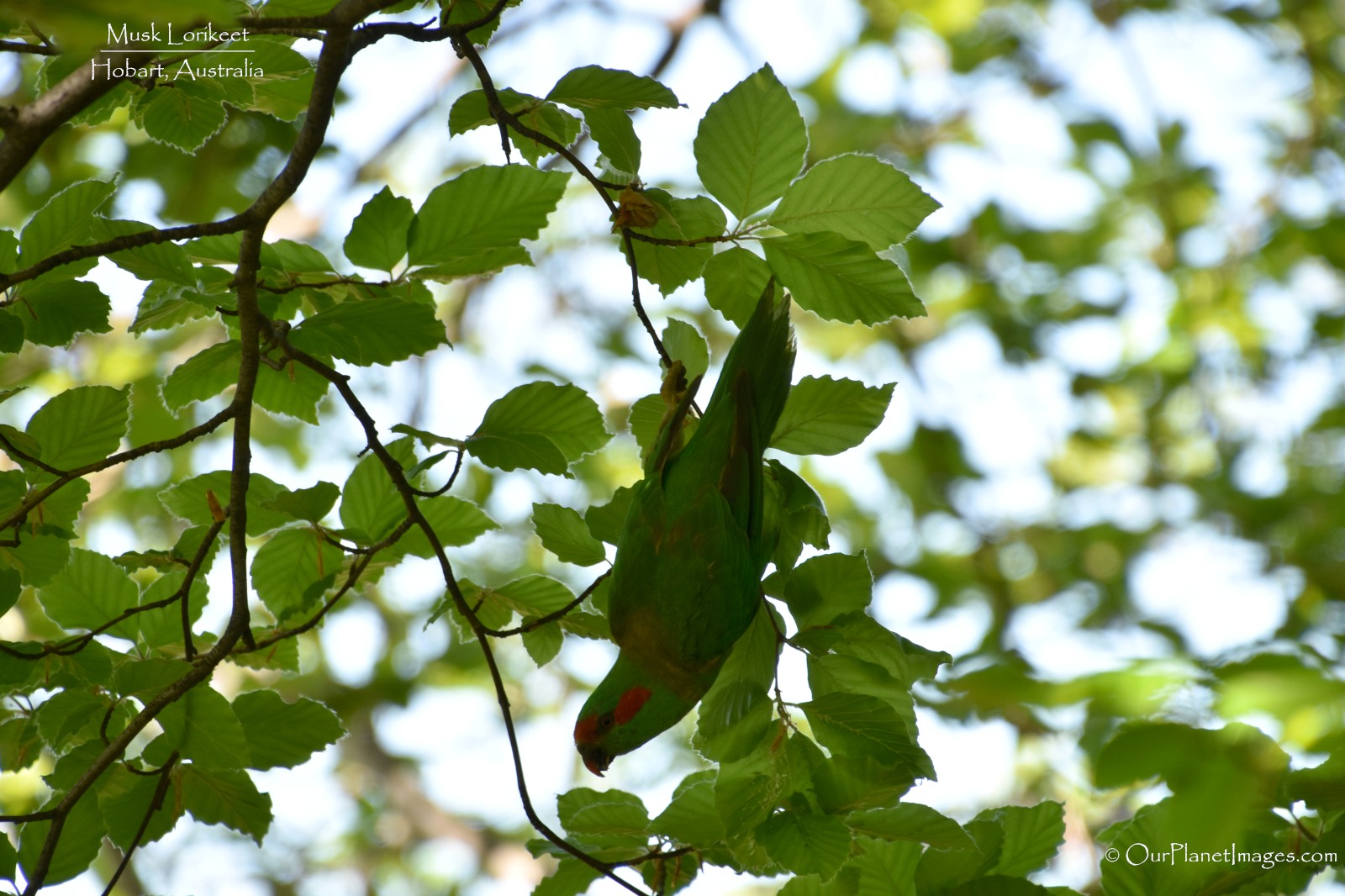 Pacific Black Duck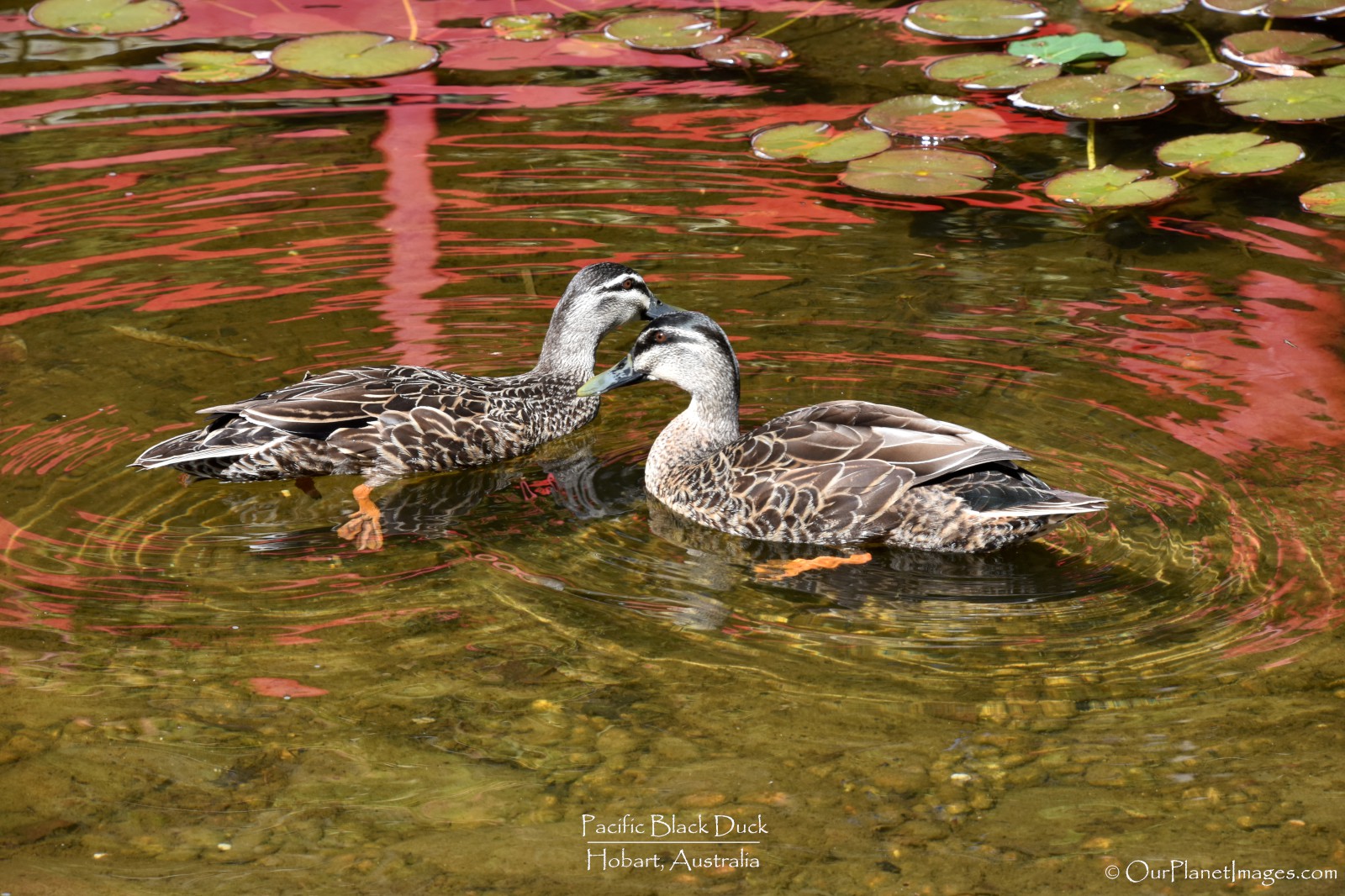 Gray Fantail Flycatcher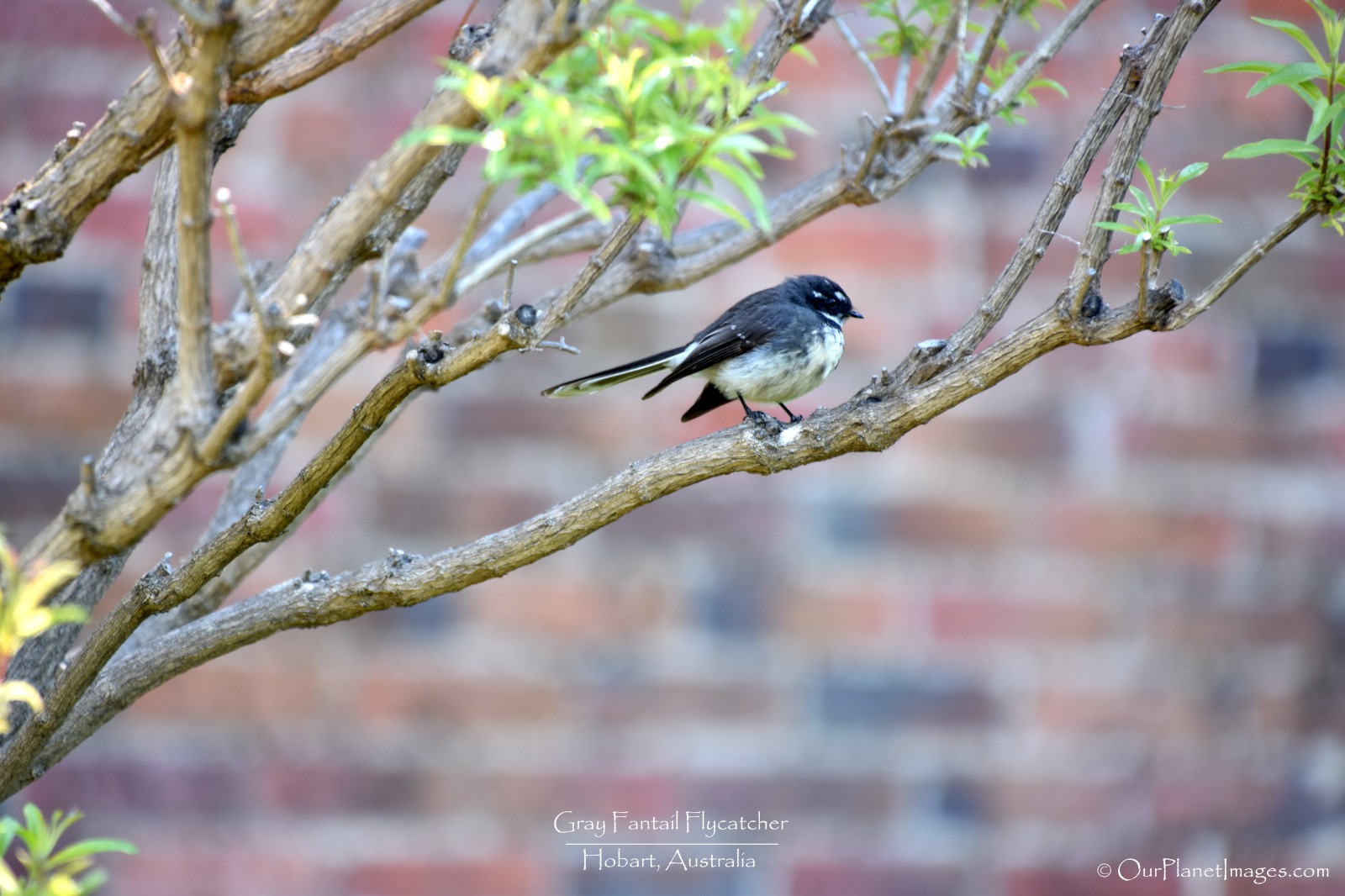 Common Blackbird (male & Female)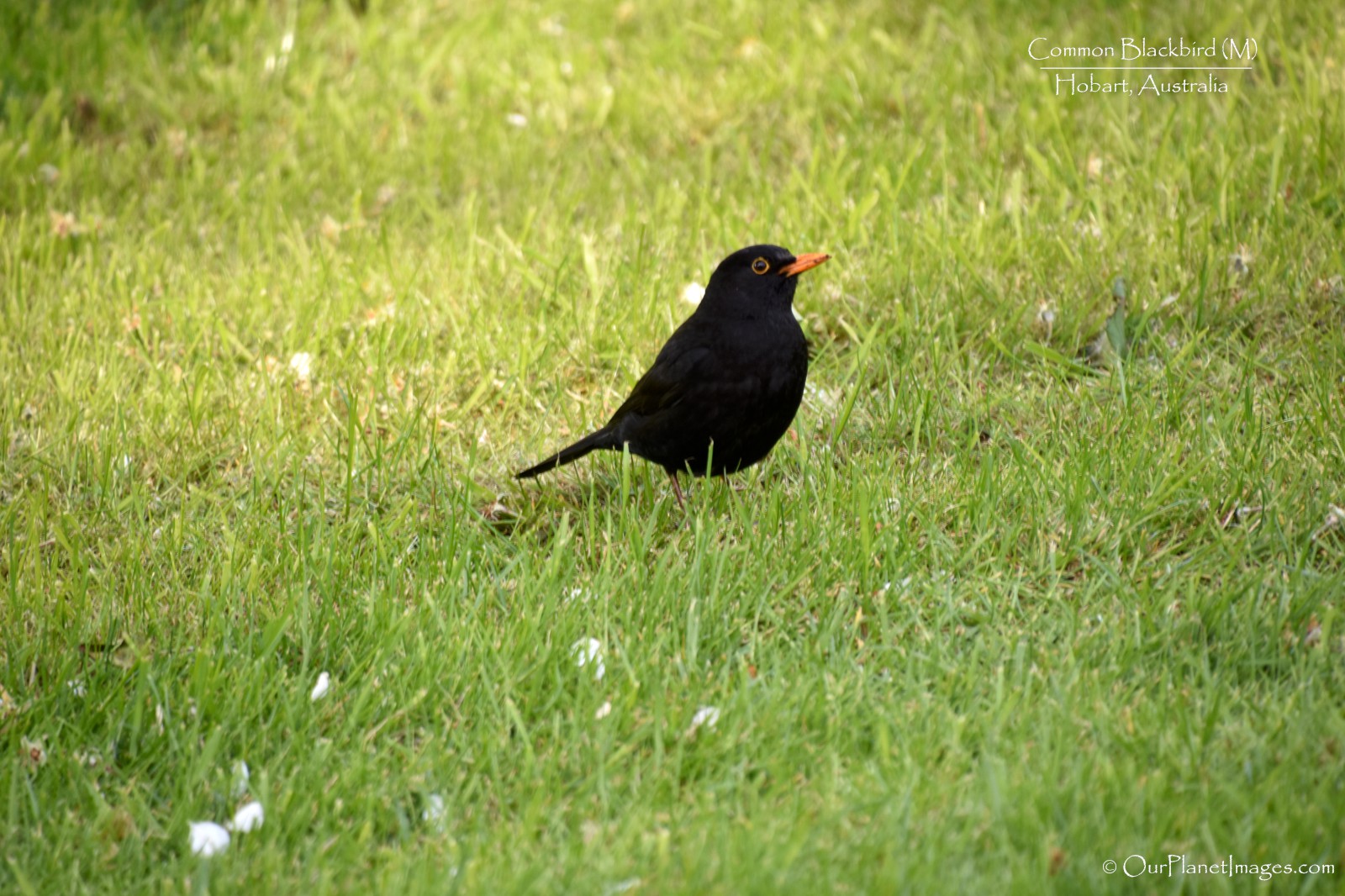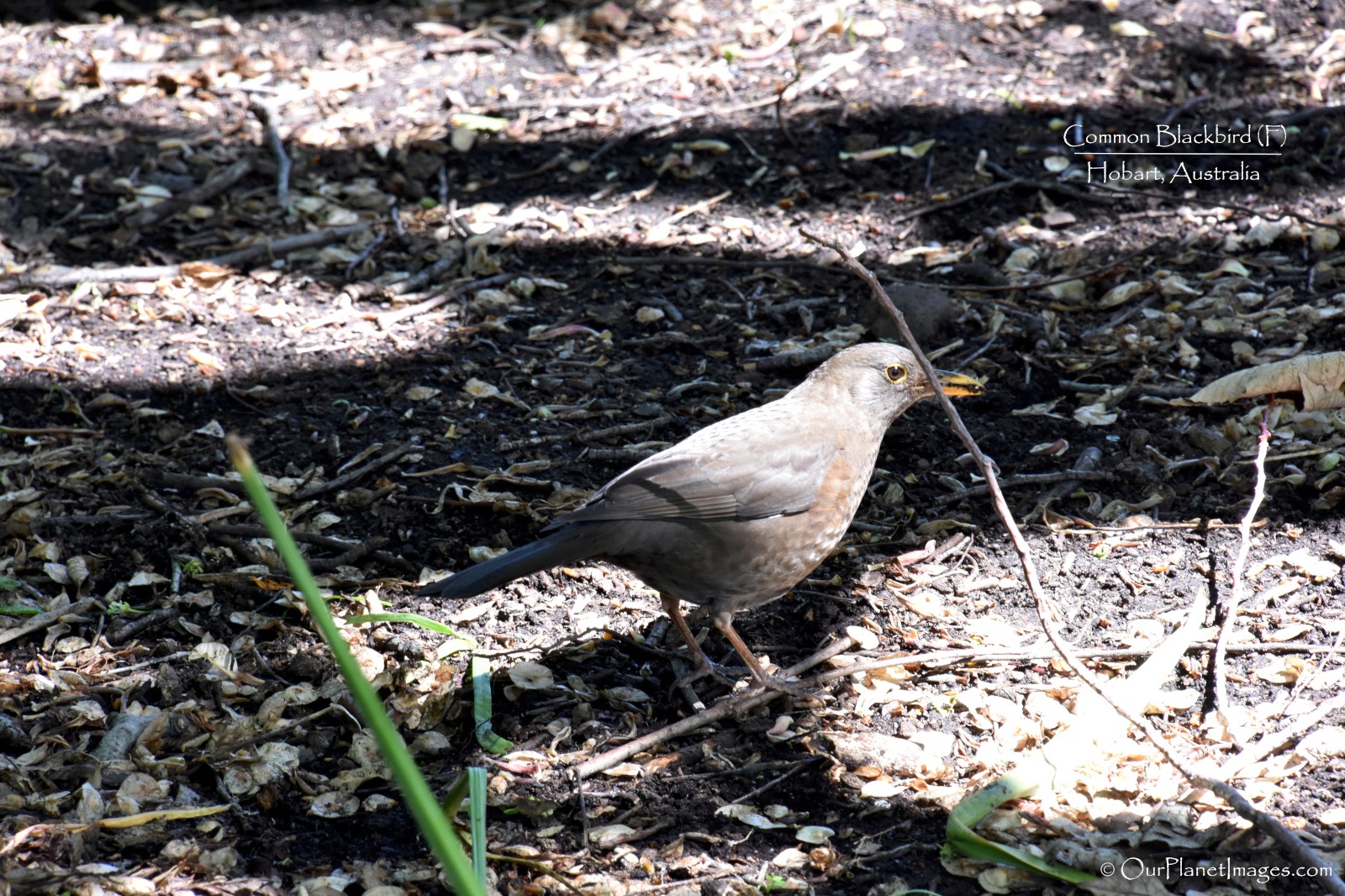 Masked Lapwing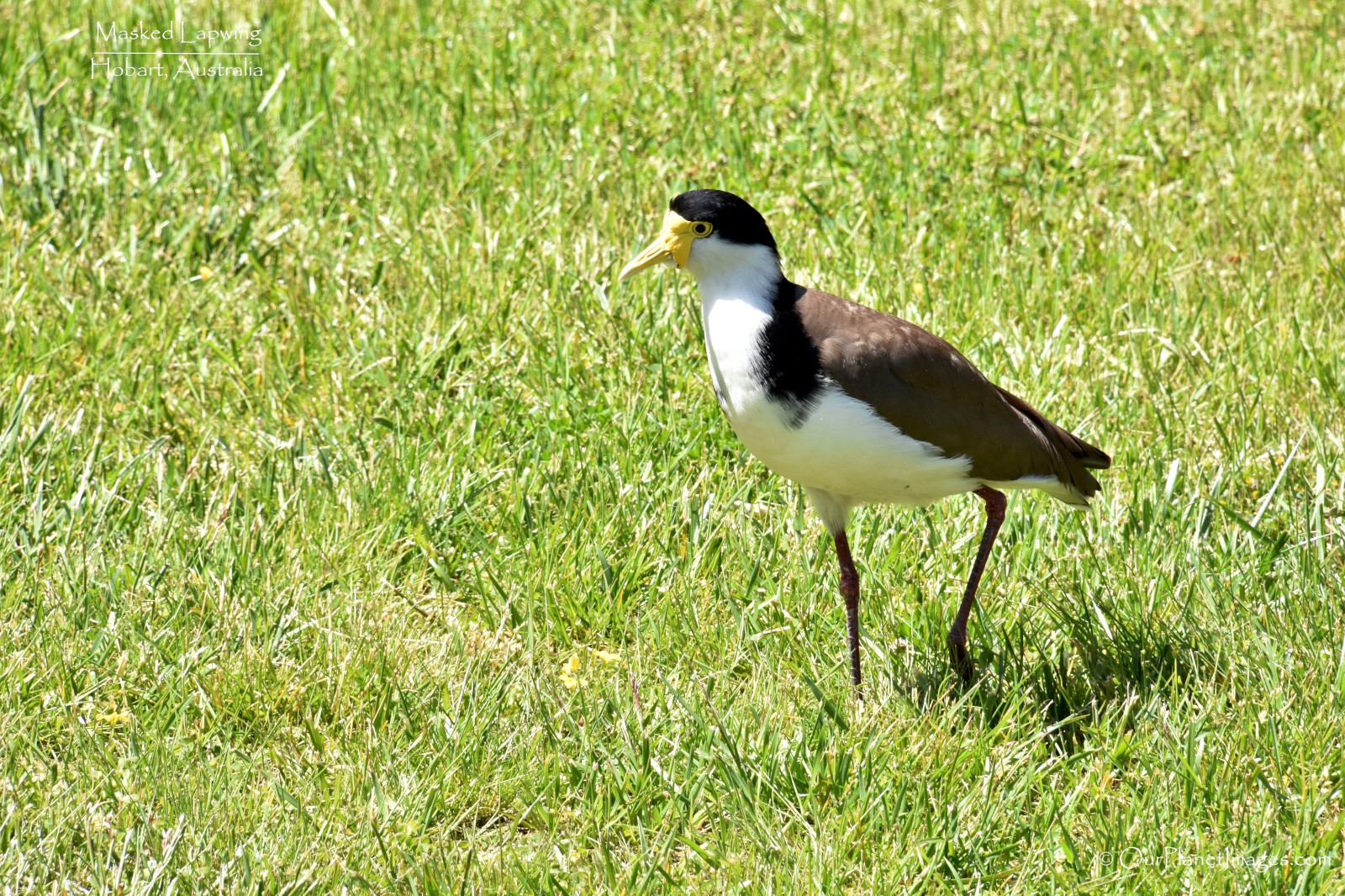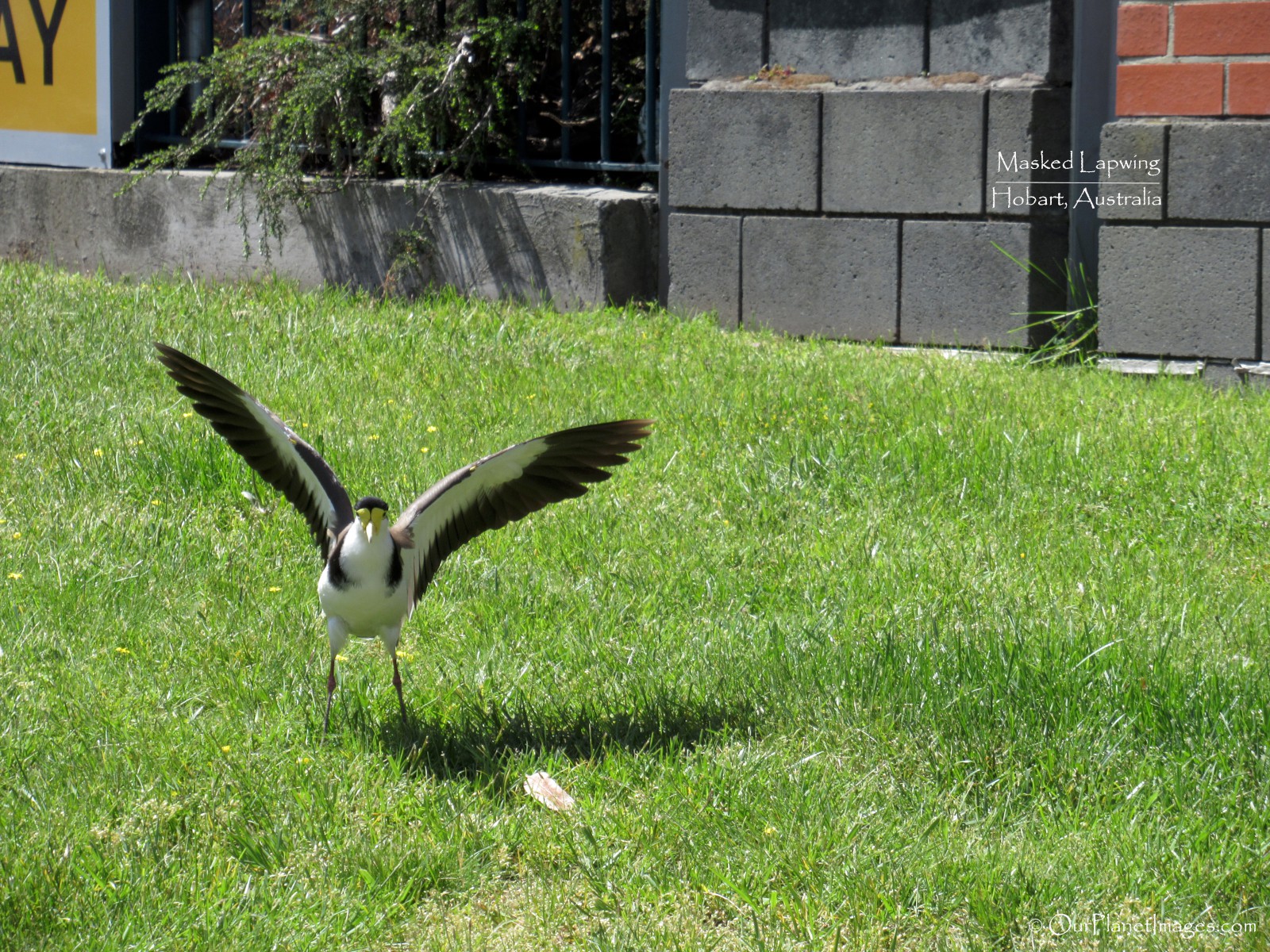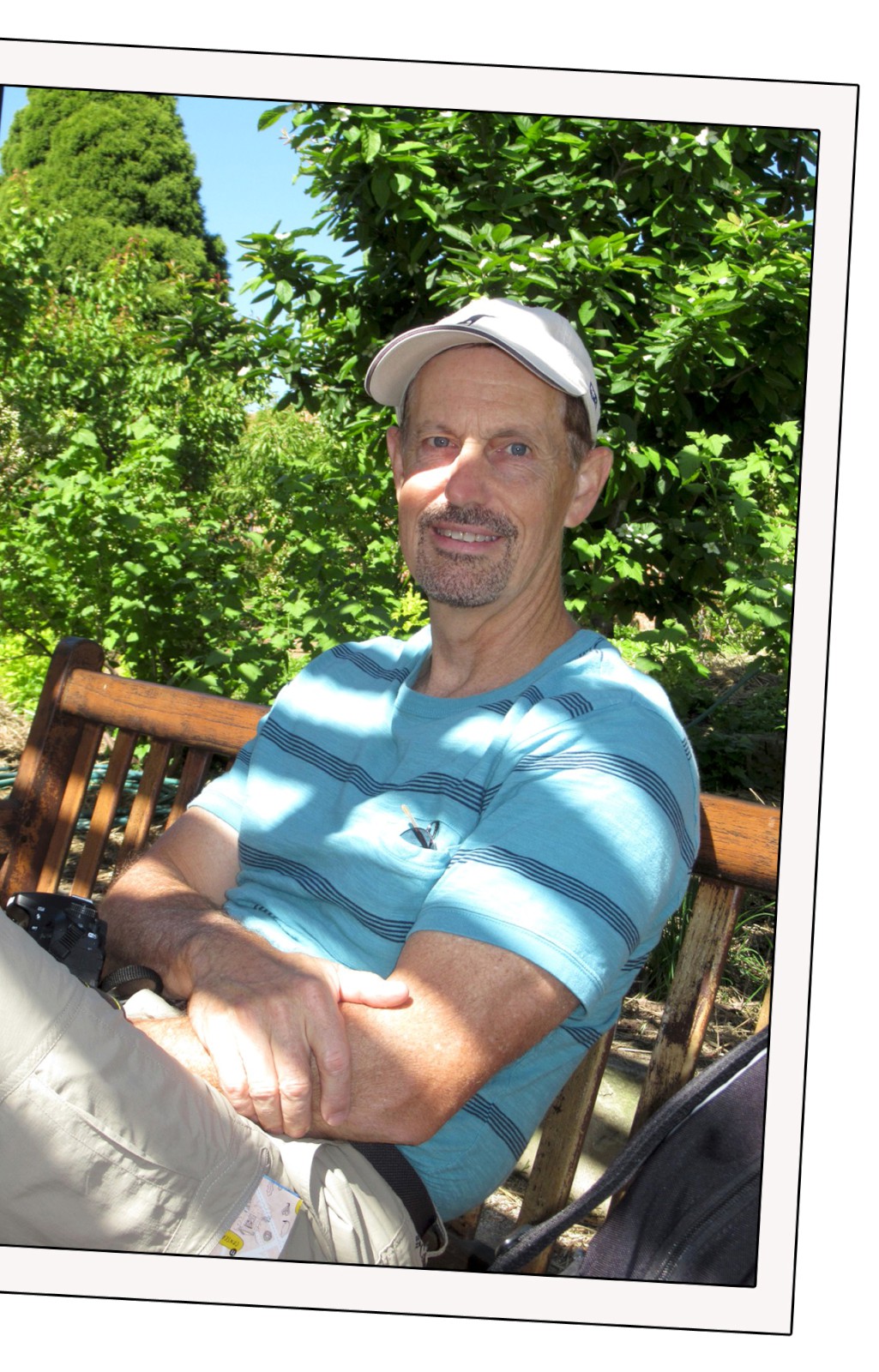 The Royal Tasmanian Botanical Garden is a beautiful garden and it is packed full of things to see. It is not the largest garden that I have visited in Australia but they have utilized their space very well.
There are major feature points within the garden and it has lots of beautiful flowering plants throughout the garden but there is still plenty of open green spaces to feel relaxing.
My visit to the Royal Tasmanian Botanical Garden was a wonderful experience. I will visit it again if I make it back to Hobart!