King's Park and Botanic Garden is located in Perth, Australia and is one of the world's largest inner city parks. The park covers 400 hectares (988 acres) and is home to over 3,000 species of Western Australia's unique flora. In addition to being a showcase for Western Australia's flora it is a popular place for picnics, outdoor activities and it has a spectacular view of the Perth Skyline.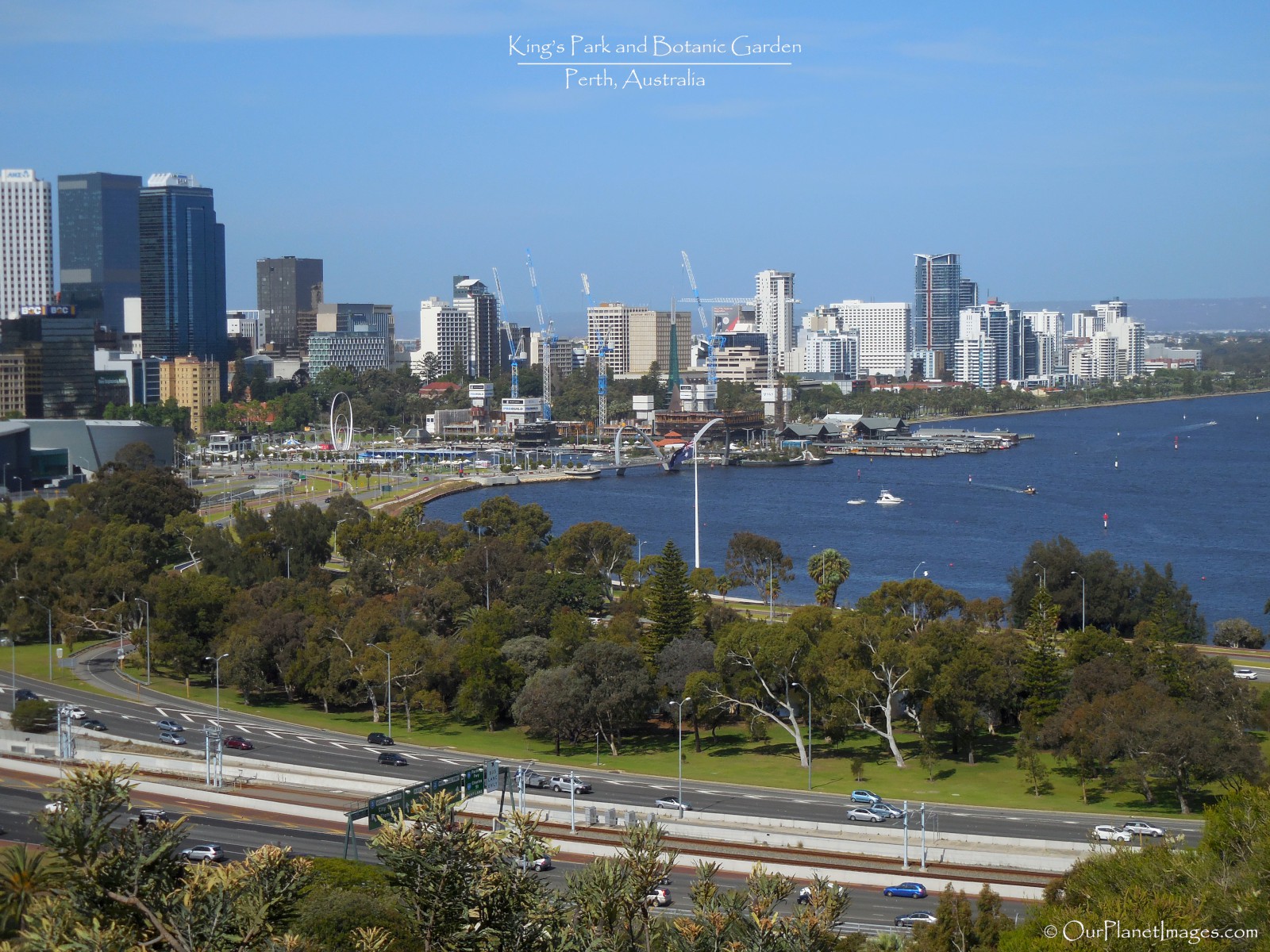 The park has several walking paths and lots of places to sit and rest. The walking areas paths pass through immaculate gardens, parklands, forests and bushland.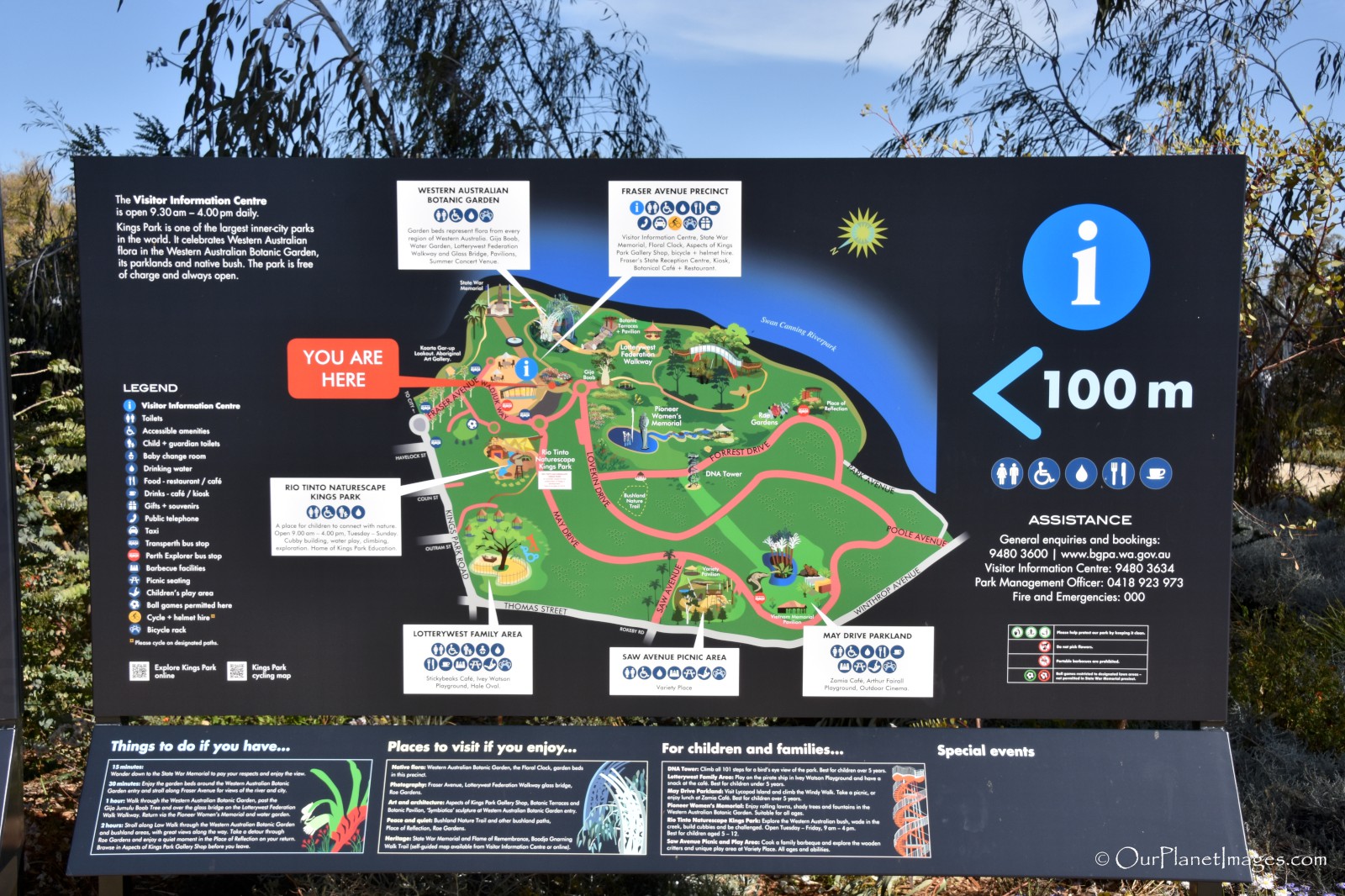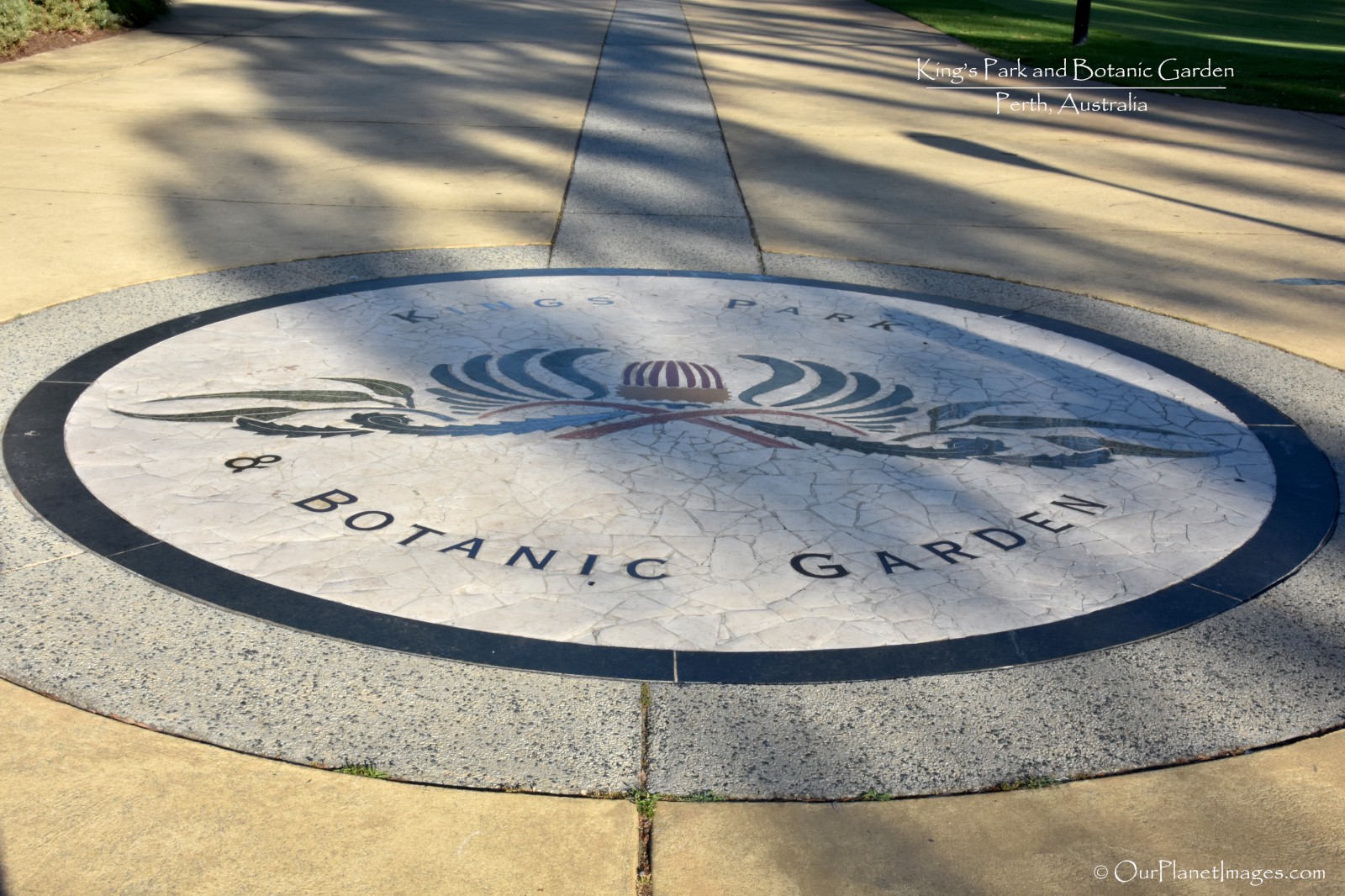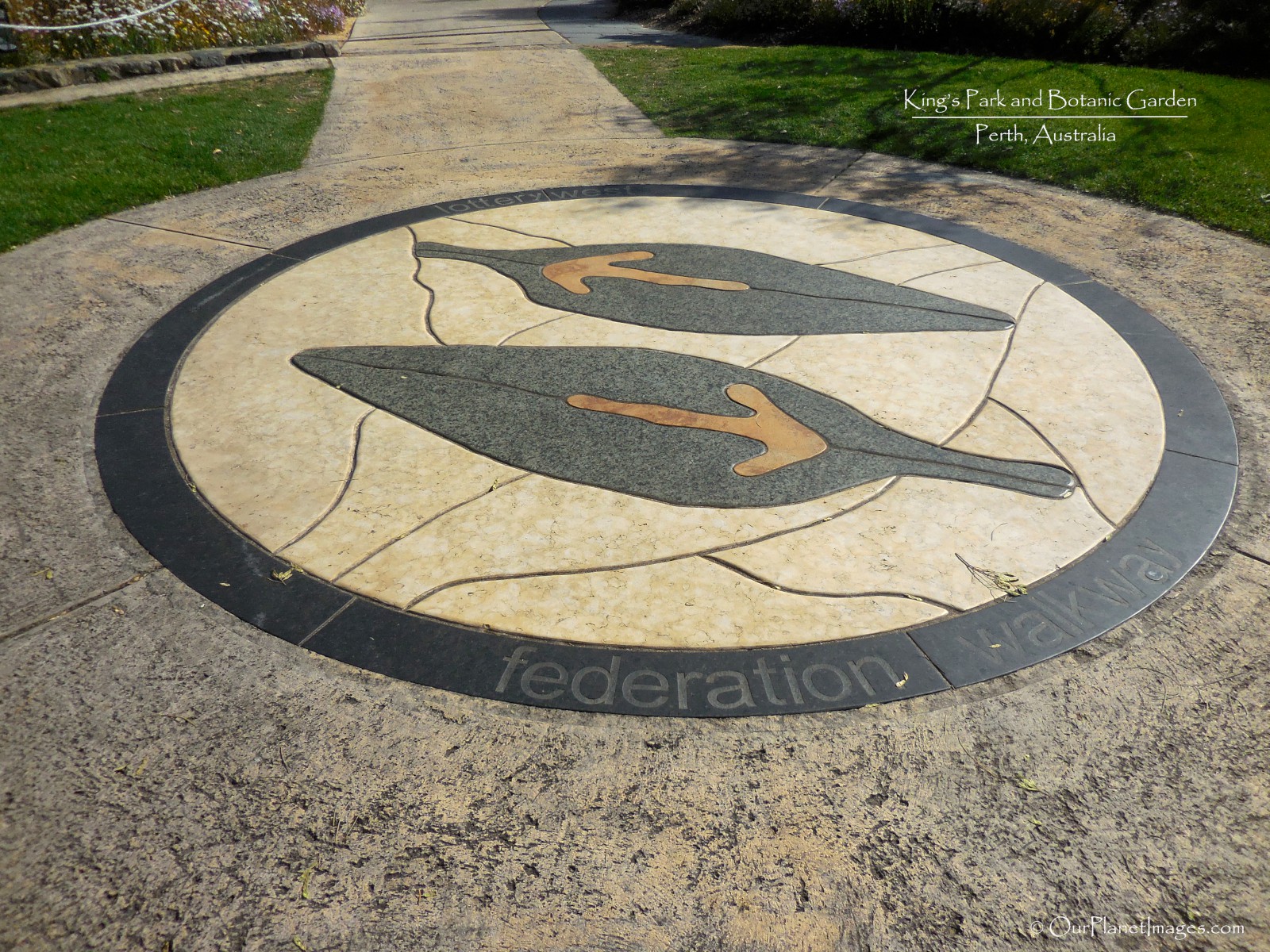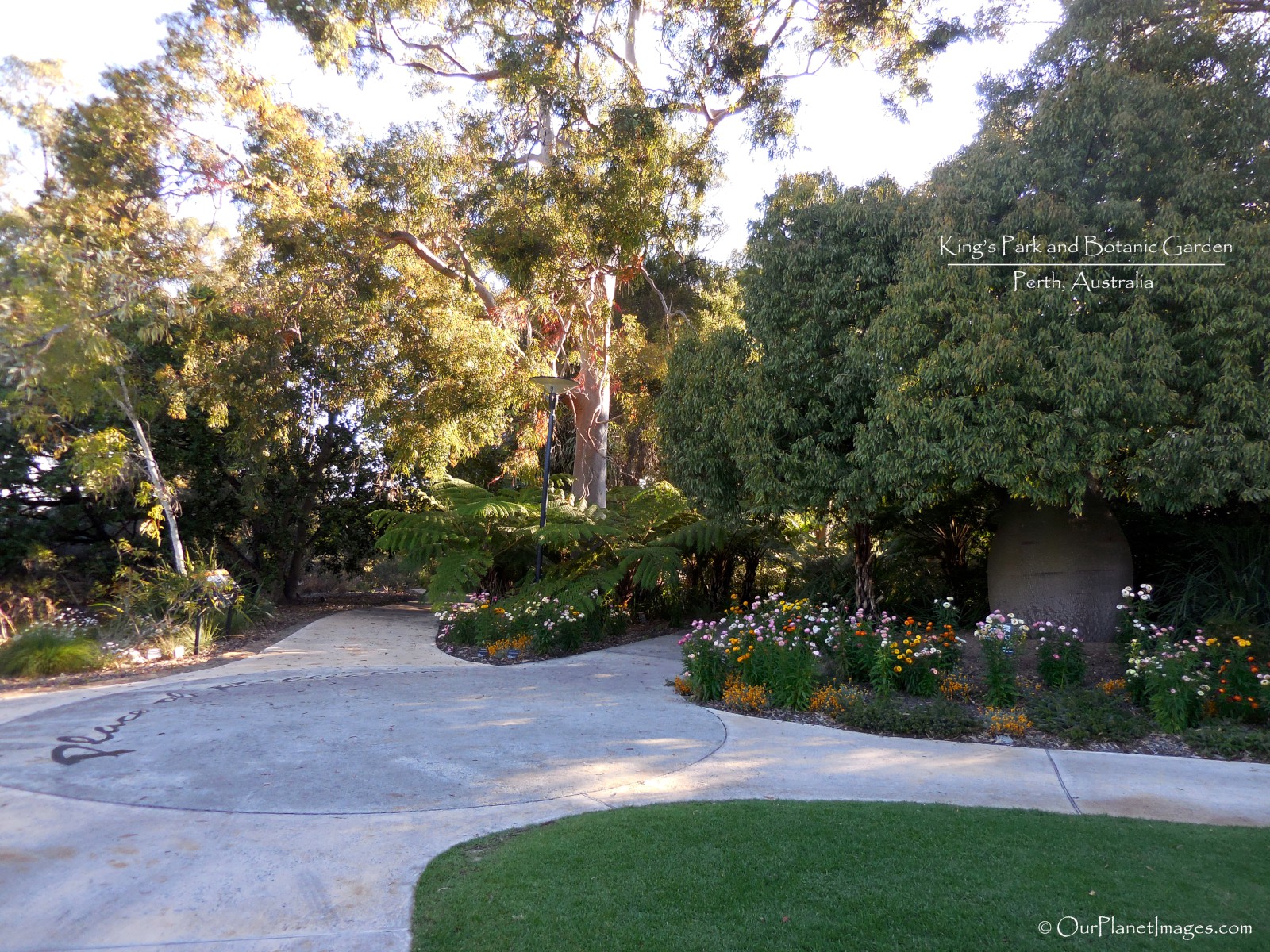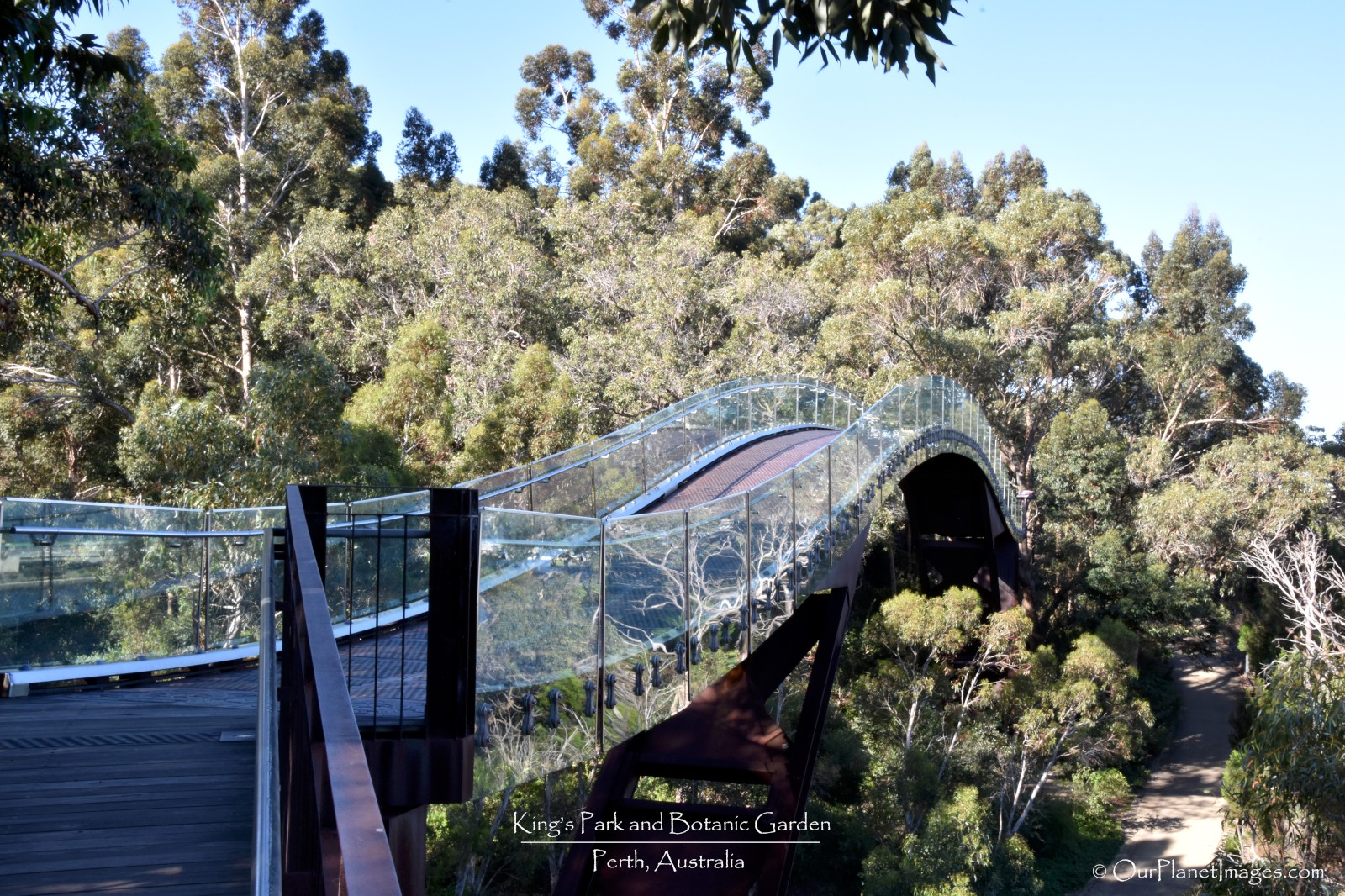 Like a lot of the Australian wildlife, some of the native trees are also unusual. Two of the most notable trees that I saw are shown in the next two photos.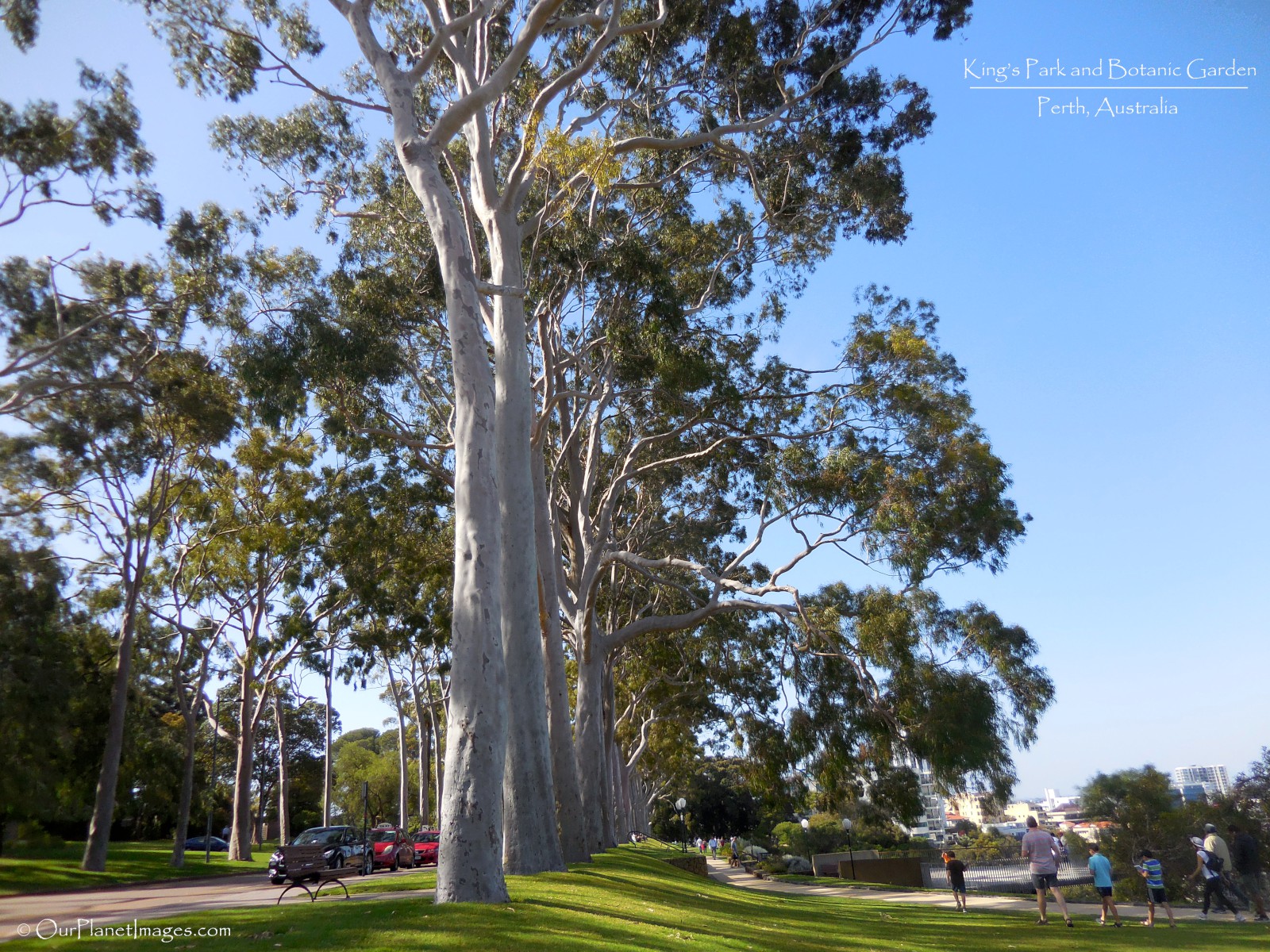 Of course, the highlight of the park is the botanic garden which features many of the native trees and flowers. Most of these are plants and flowers that I have never seen other than in my travels in Australia.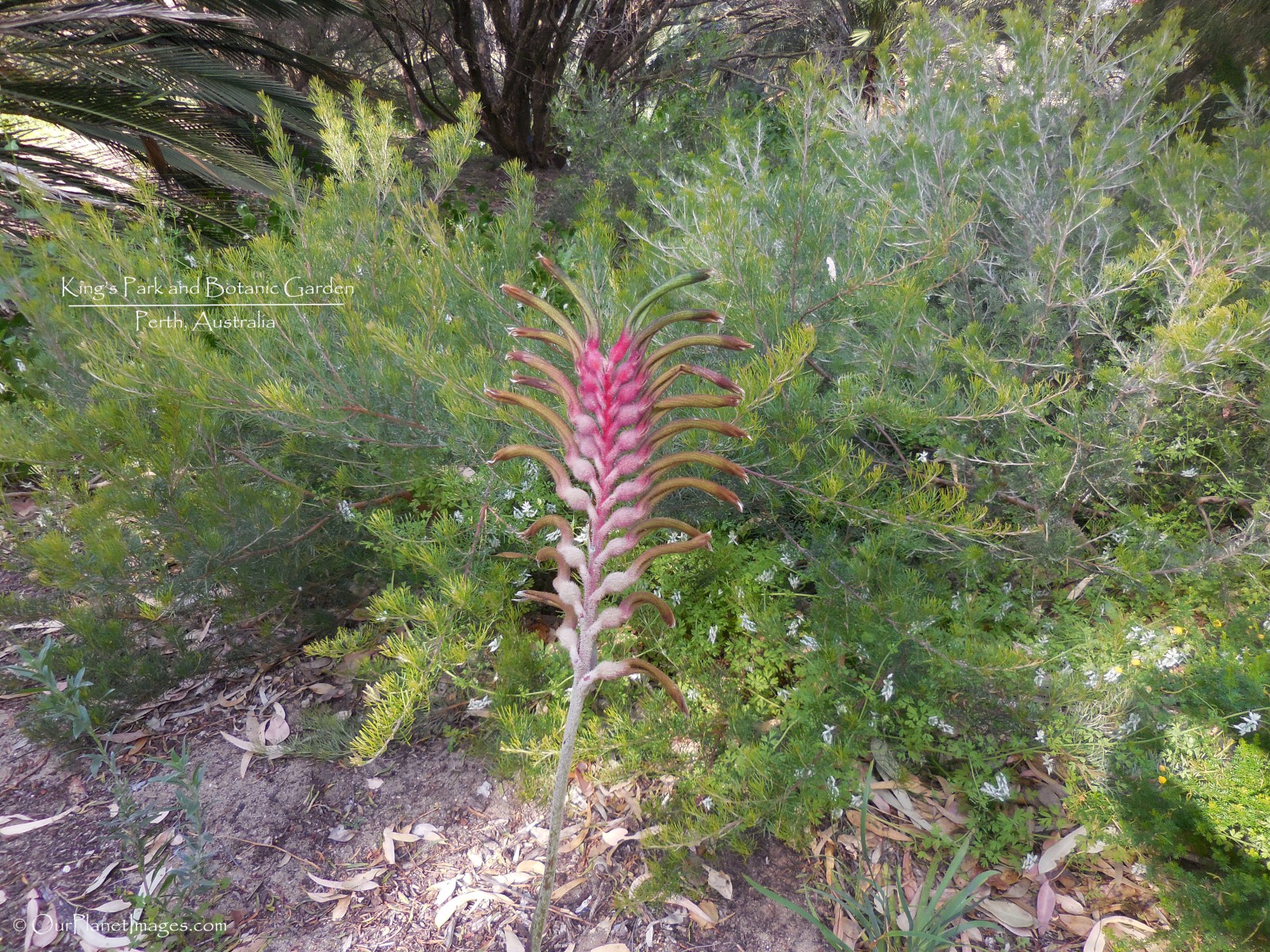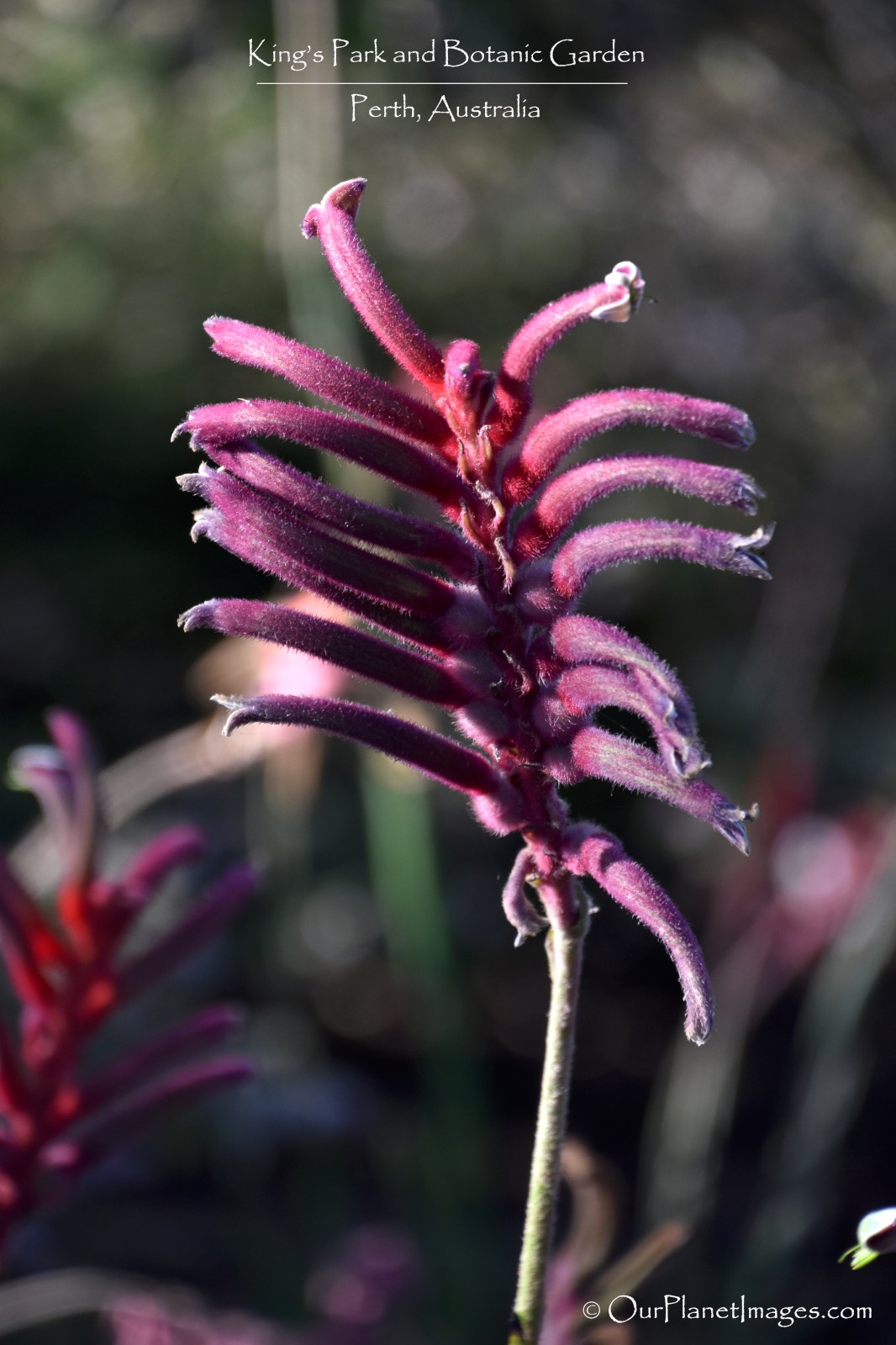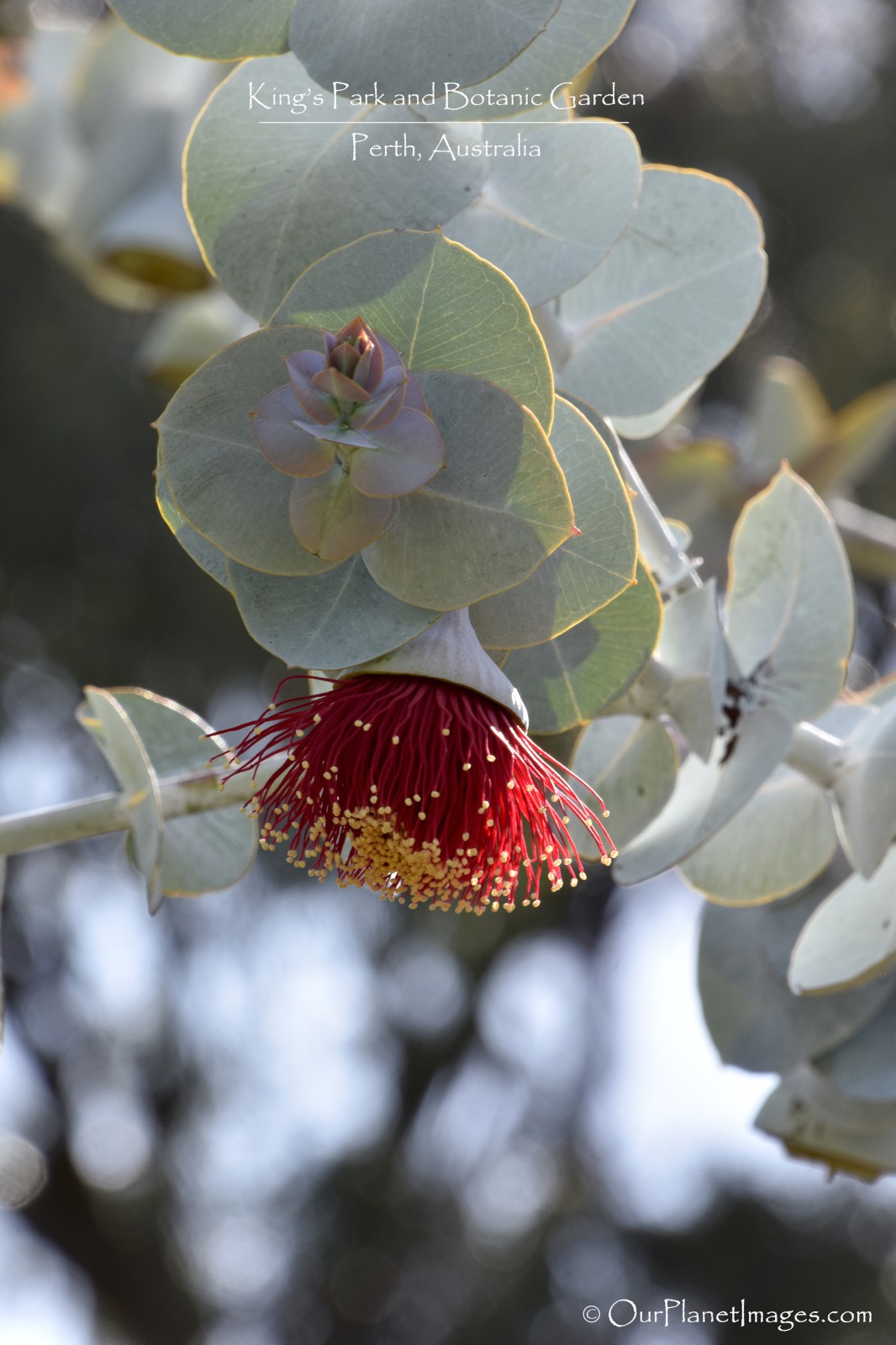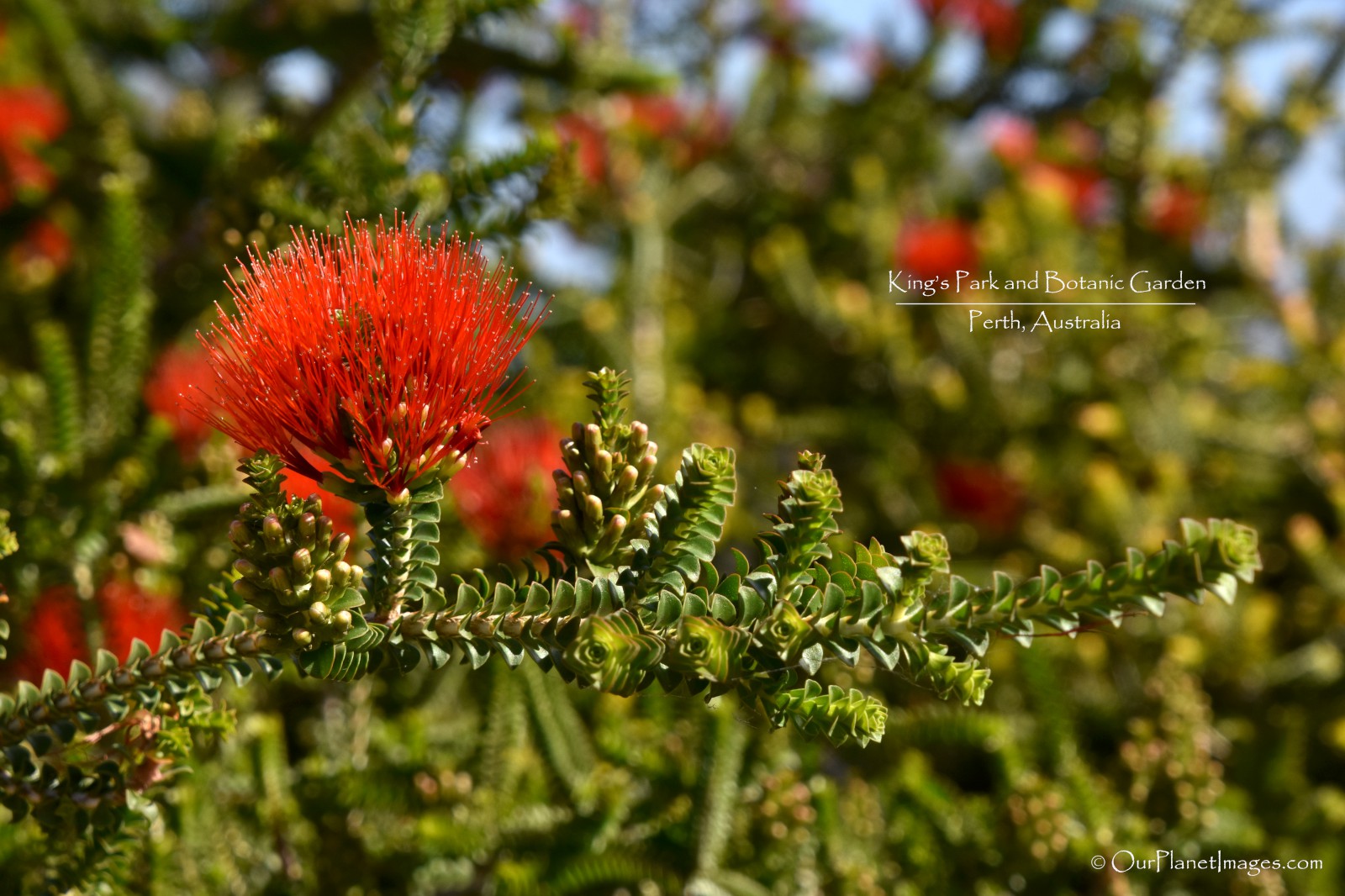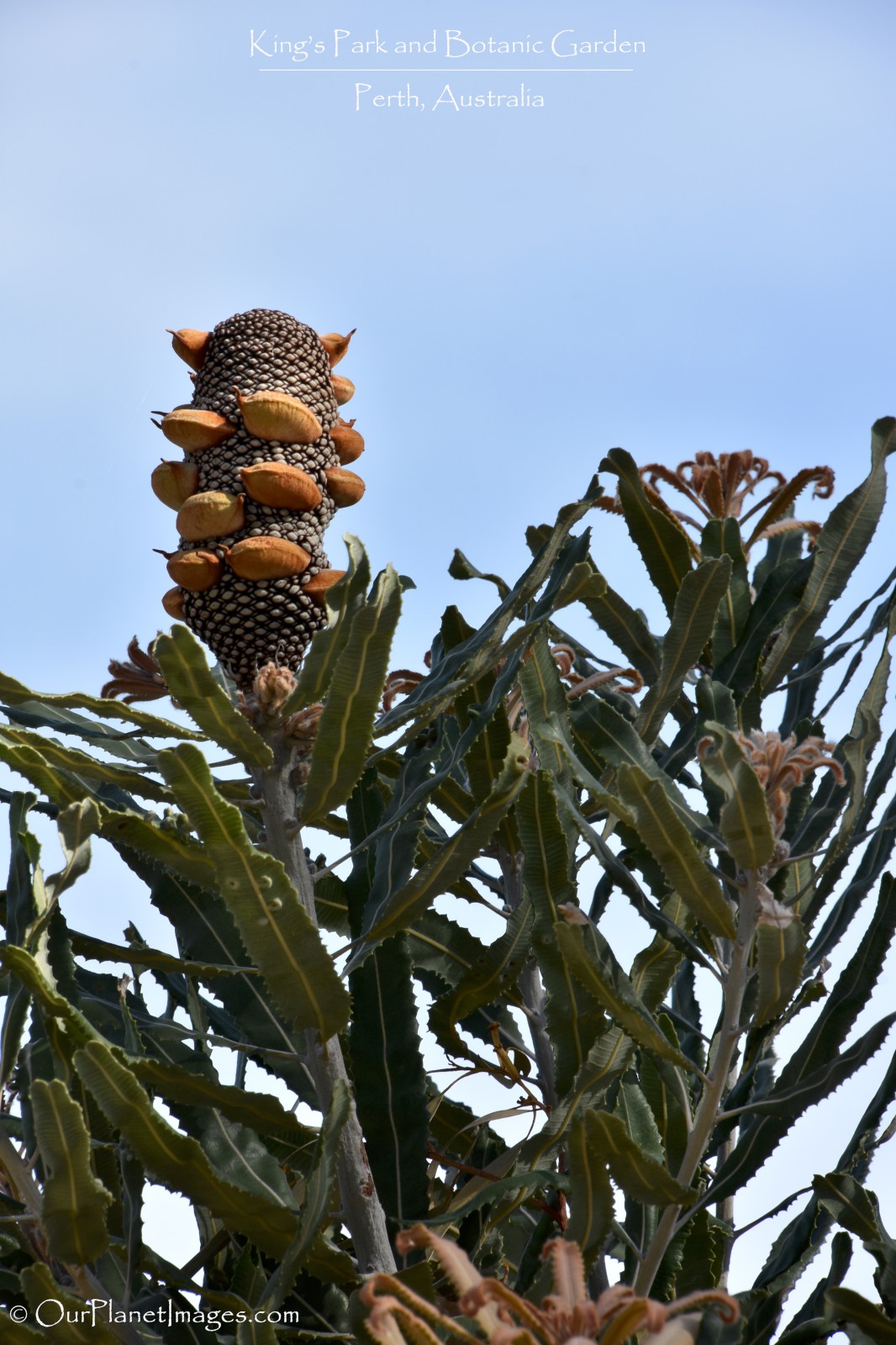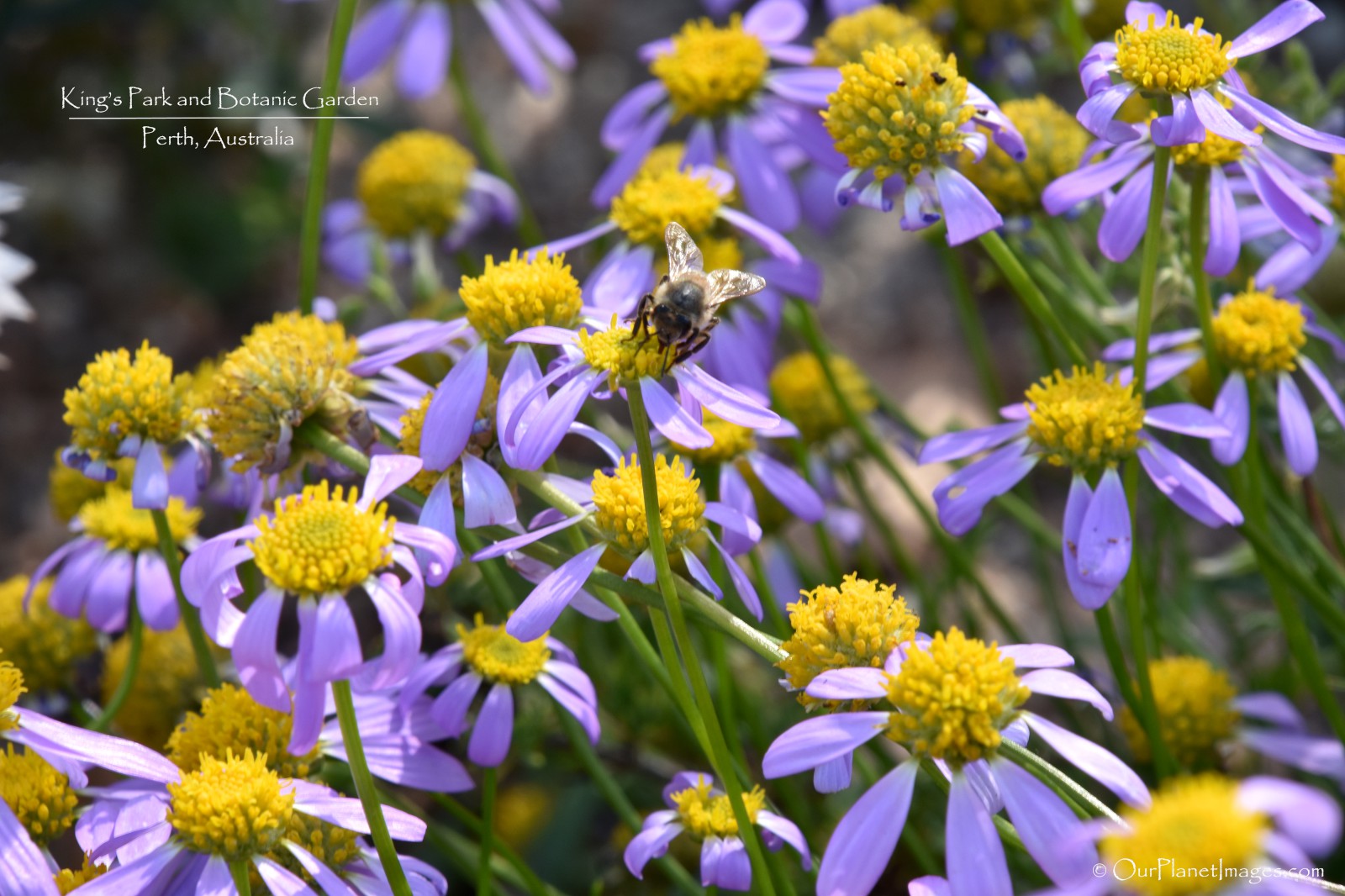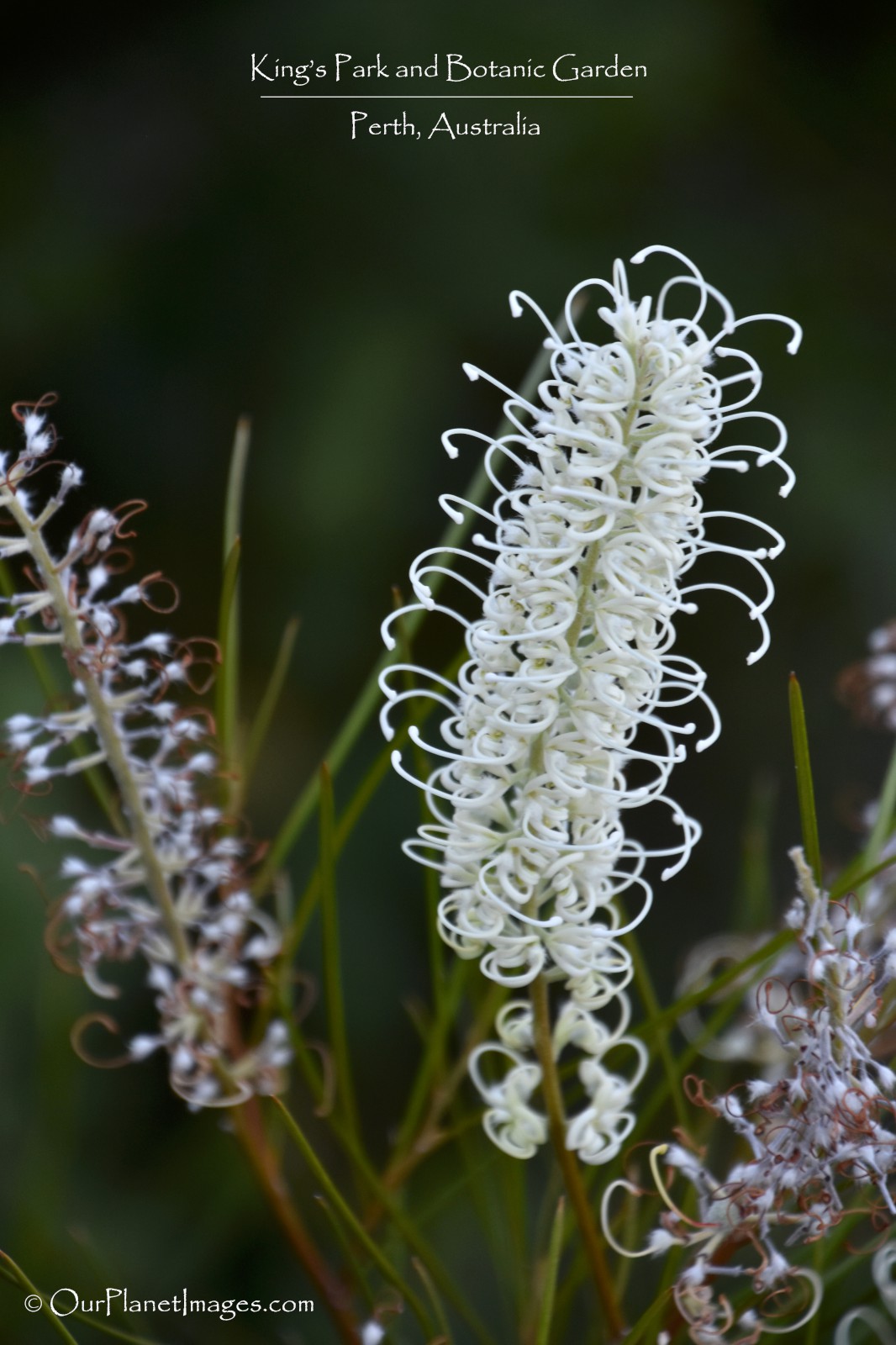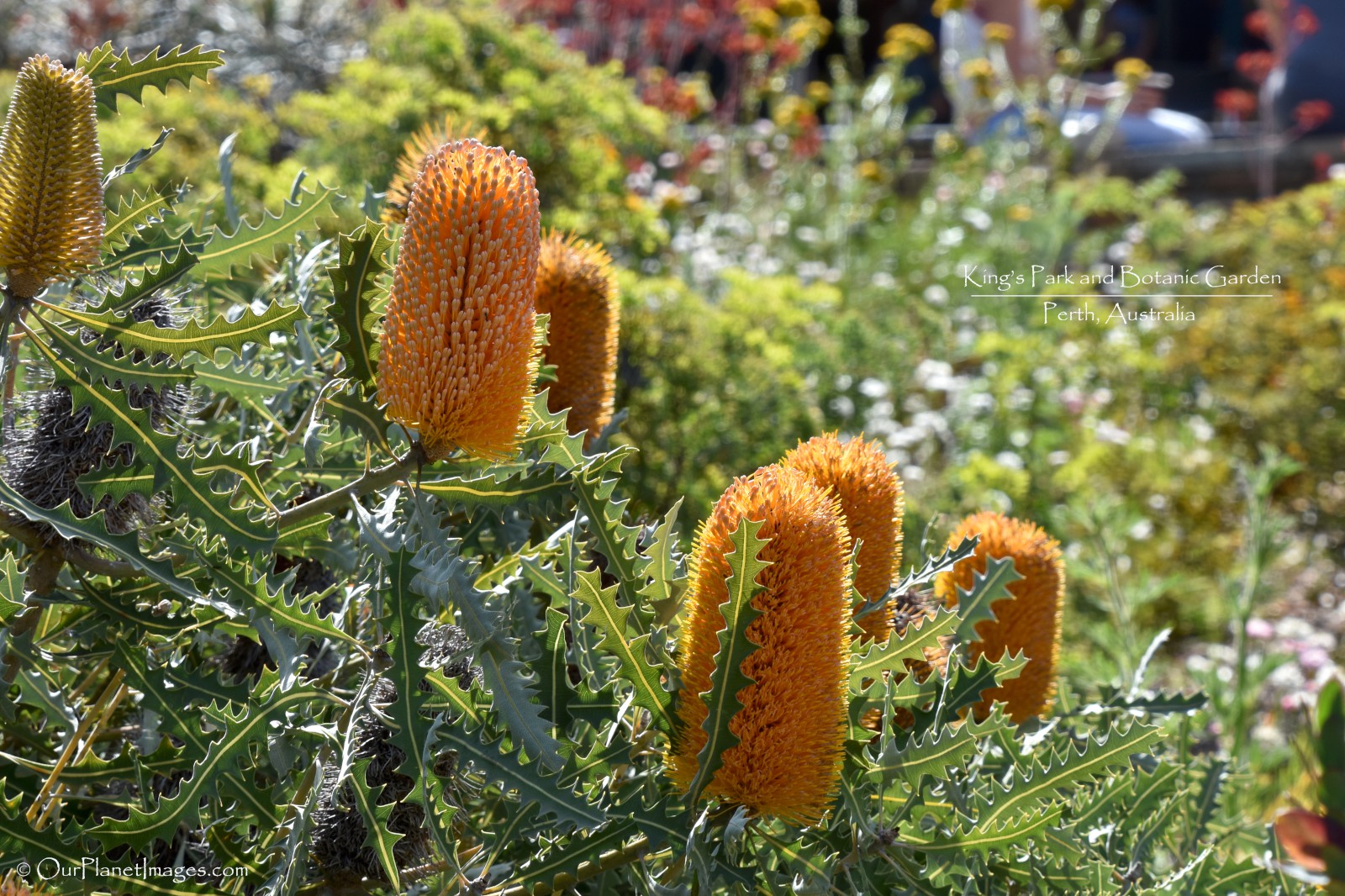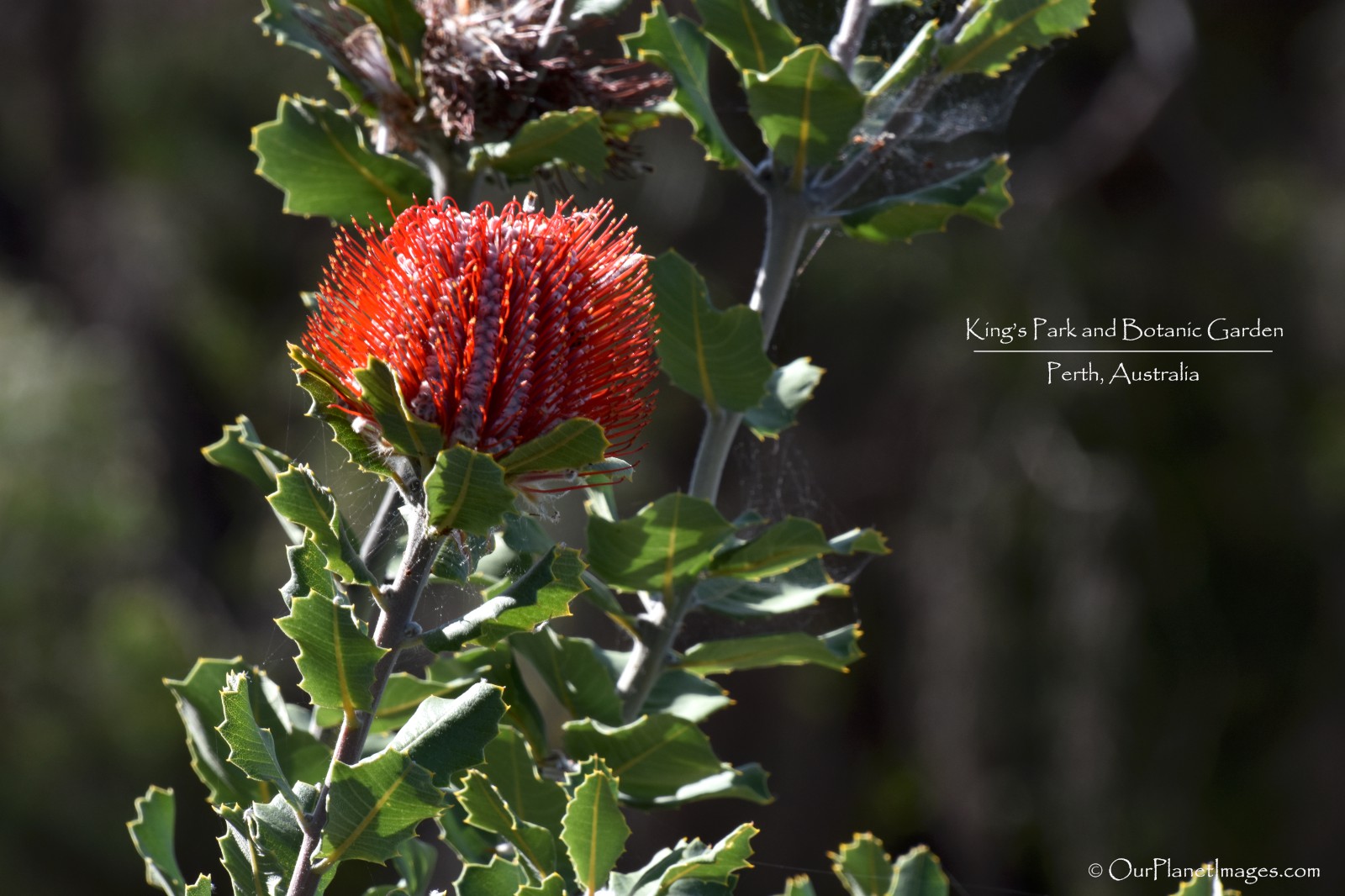 I have seen many different bird species in every park that I have been in and King's park was no exception. Some of the birds that I saw in King's park were Rainbow Lorikeets, Galah Cockatoos and Yellow Wattlebirds. (Note I saw many other bird species in Perth and the surrounding area which I will share in future posts.)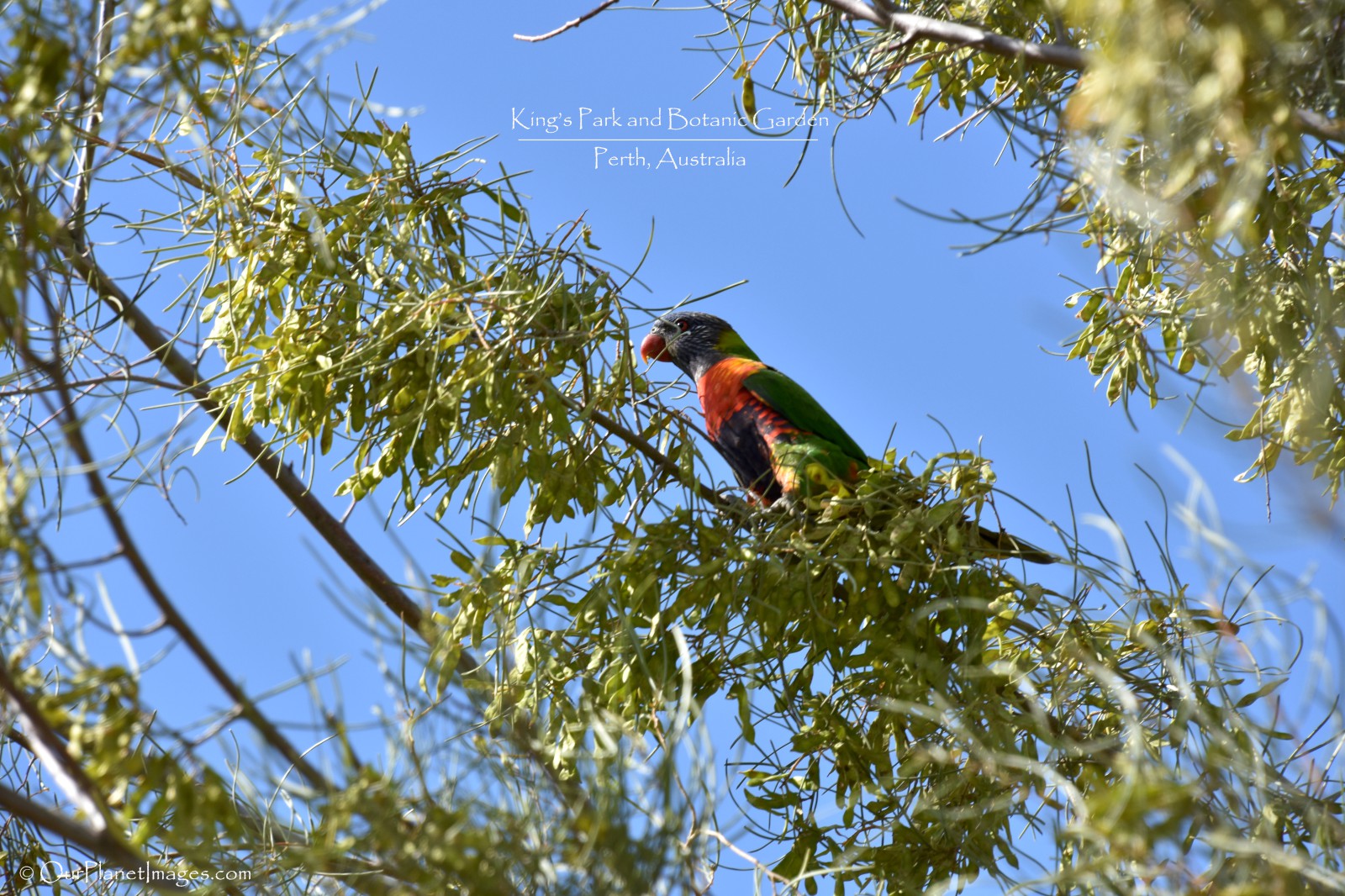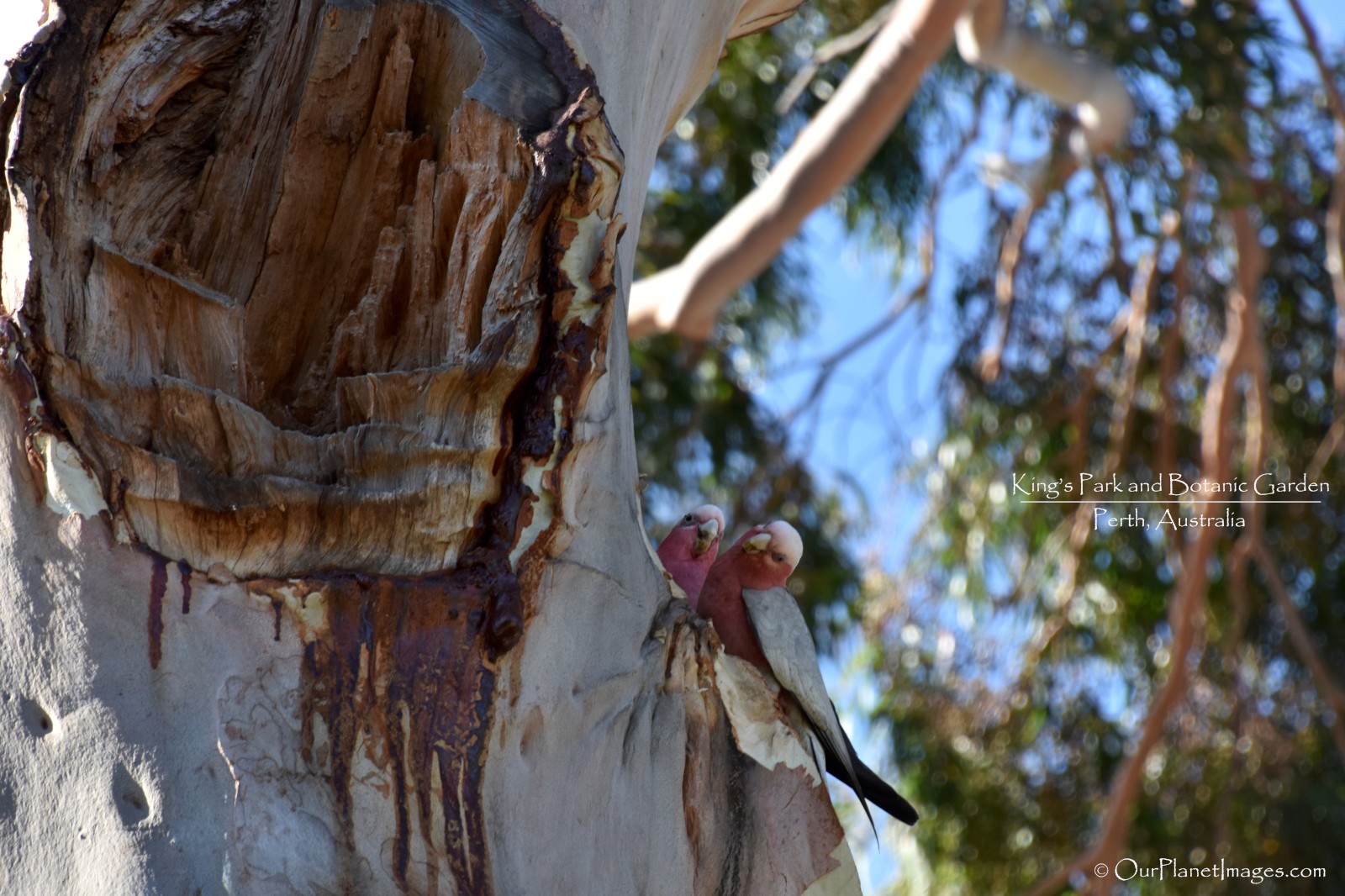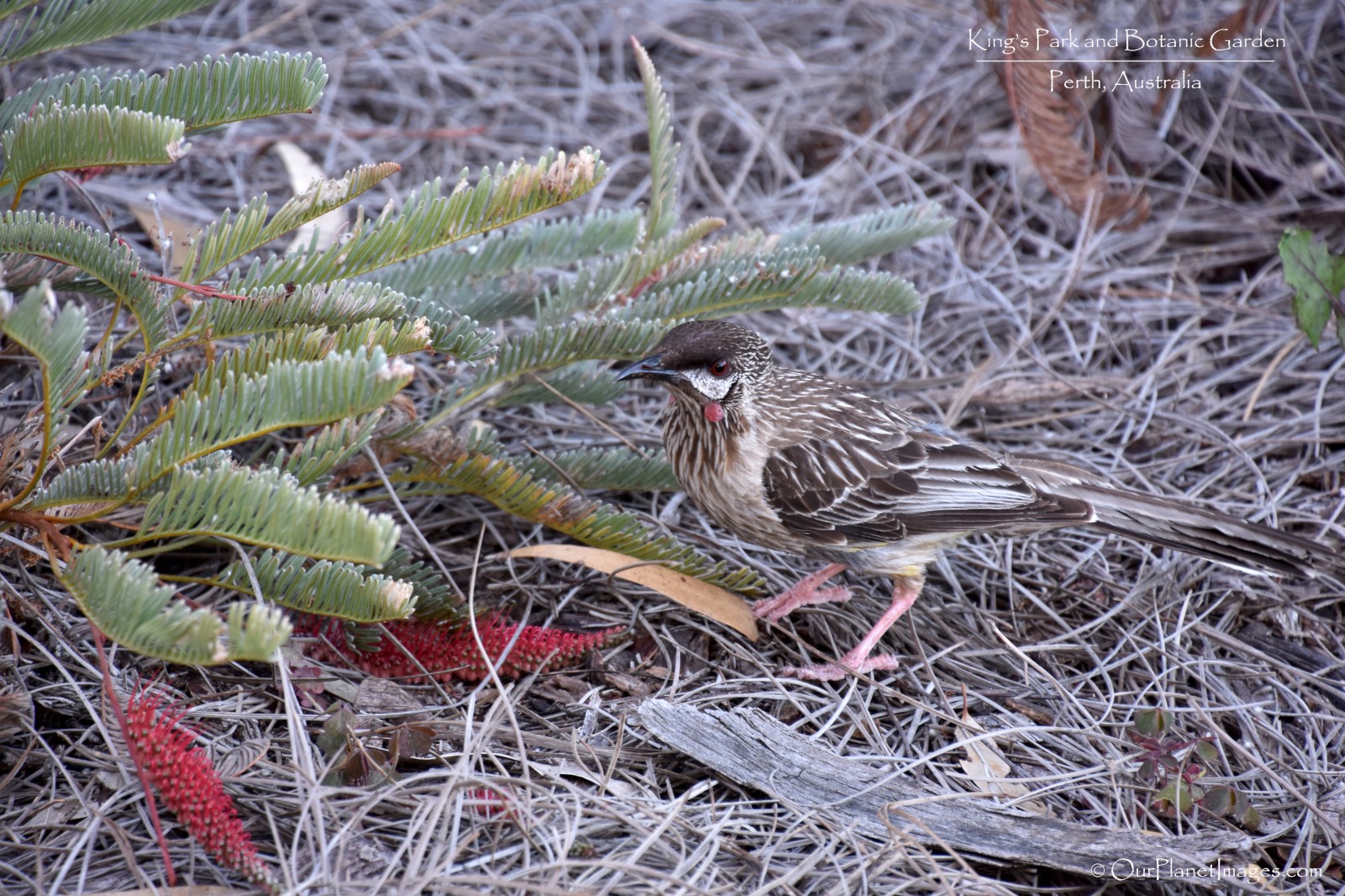 In addition to the parks nature areas, King's Park is home to King's Park State War Memorial that honors Australians for their service and sacrifice. The two most notable structures are a 60 foot granite monument with bronze plaques listing the names of nearly 4,000 Western Australians who died in World War II and the conflicts that followed.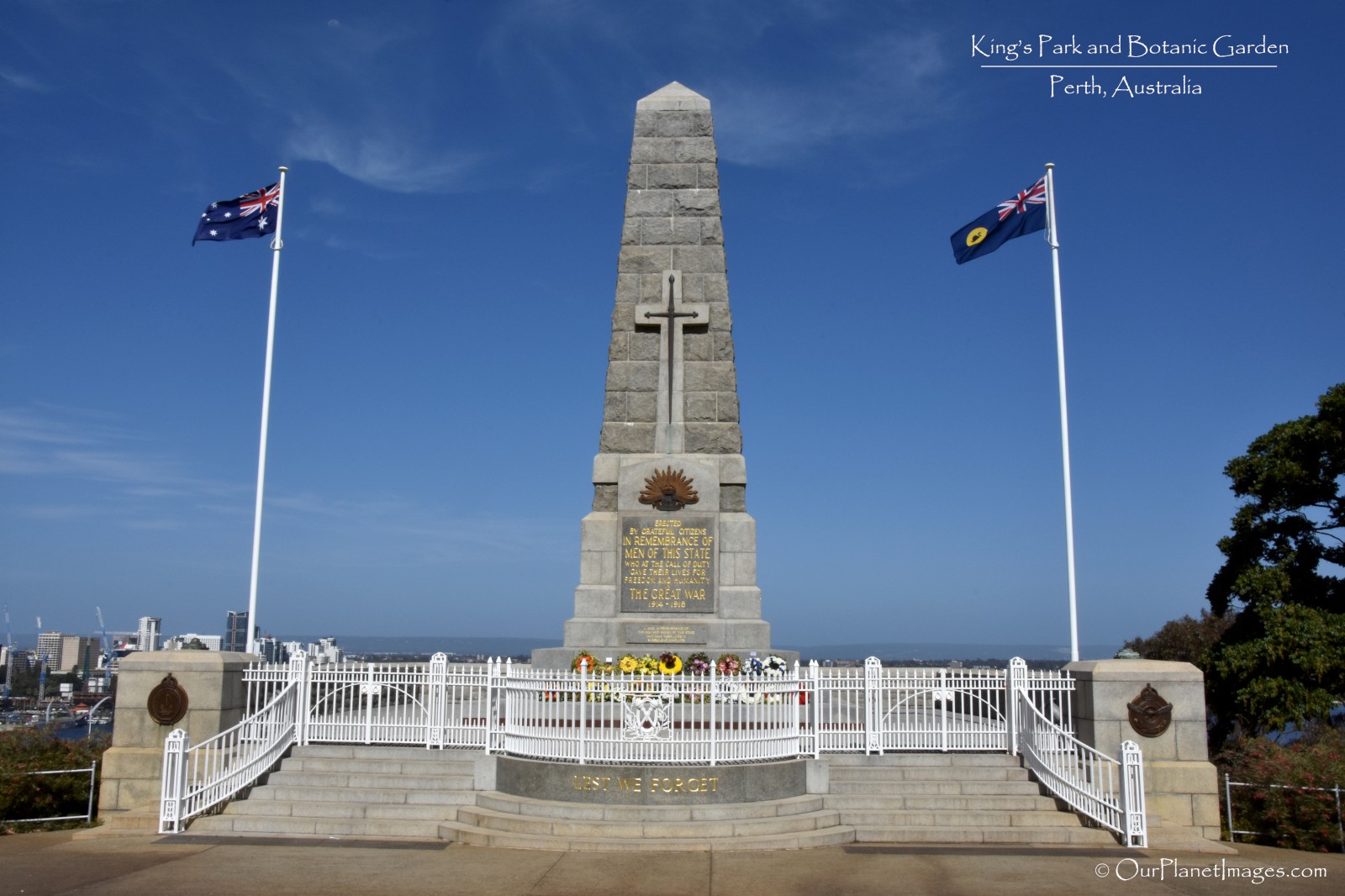 The second structure is the pool of reflection which is continuously lit by the flame of remembrance signifying the promise to remember the fallen.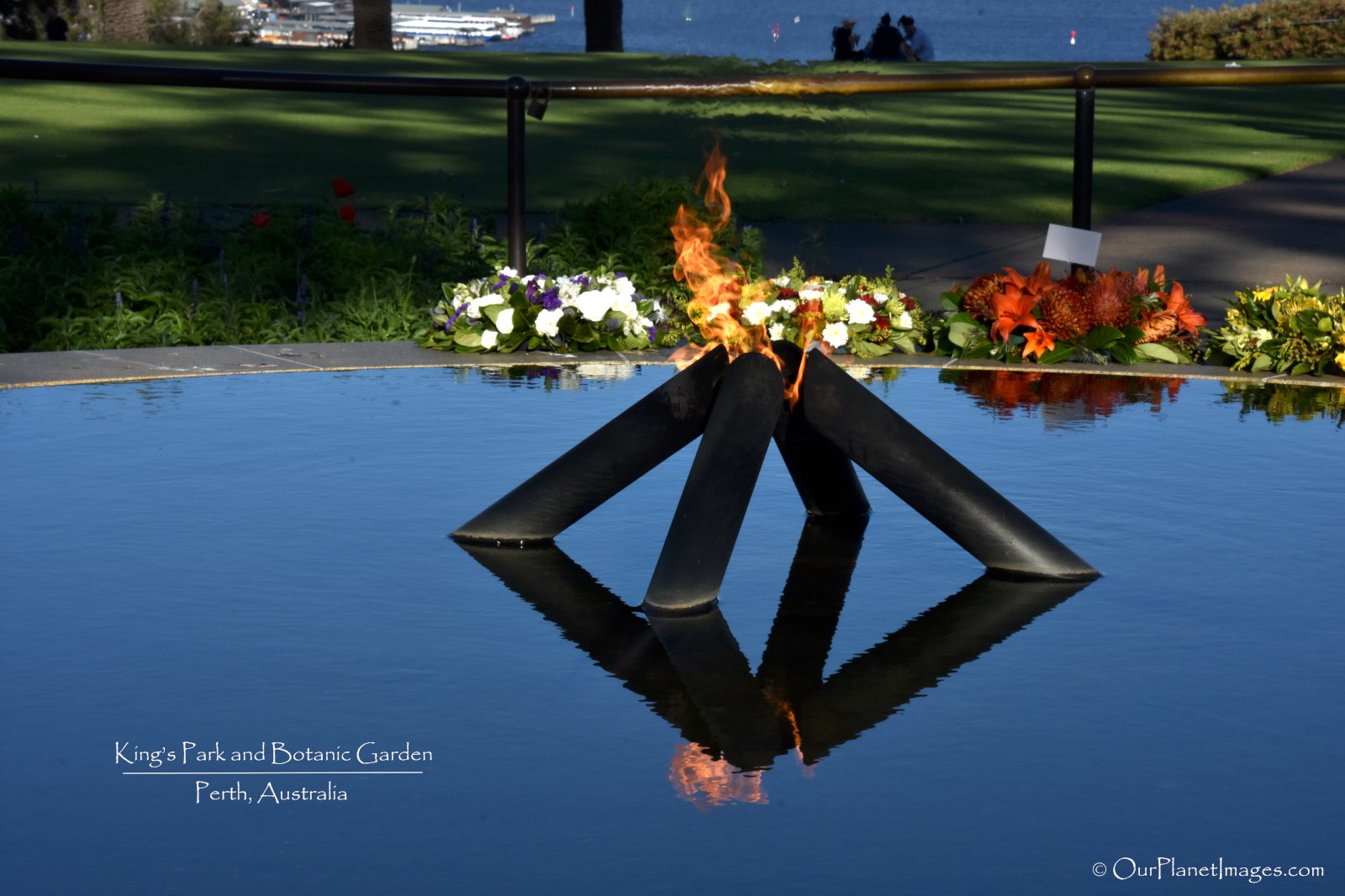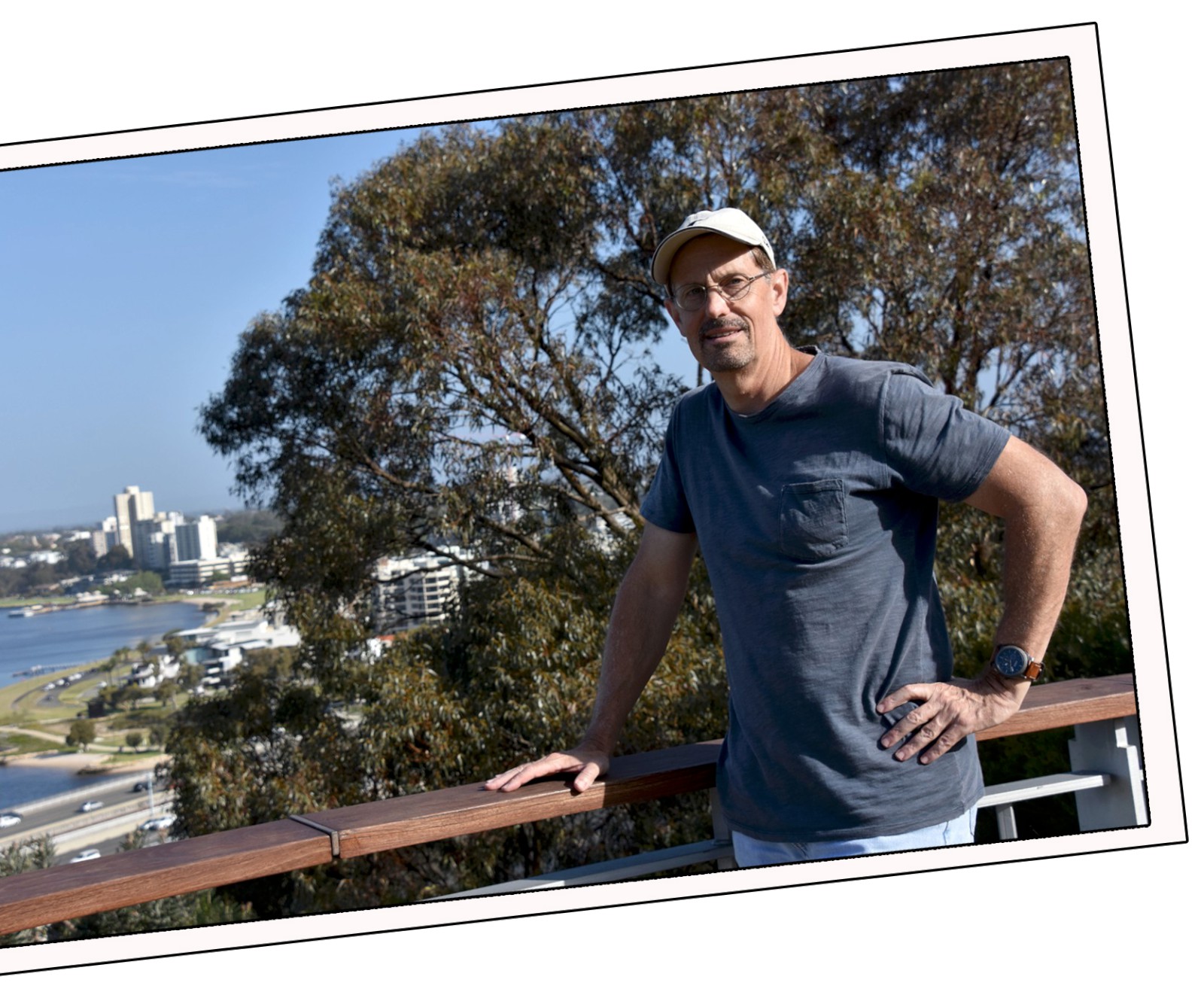 The King's Park and Botanic Garden is the most visited place in Perth but it doesn't seem crowded because of its size. There is room for everyone to spread out.
There are so many diverse areas that allows people to use the park in many different ways. Other than the obvious place to enjoy Western Australia's flora, it is a great place to take a walk or a bike ride in nature without leaving the city.
There are several places with spectacular views of the surrounding area including the bay and the Perth skyline.
There are so many things to see and do that it is easy to spend an entire day within the park and when you want to leave it just takes a few minutes to get back into the central business district.
One of my favorite things about Australia is how easy it is to get away from the city and into nature. Day trips from almost any city give you a chance to experience the beauty and uniqueness of the Australian nature and wildlife.