Prague's Old Town Square is one of the top tourist attractions in the city. The buildings surrounding the square are beautiful historical buildings that have been preserved from the time they were built.
The most famous building in the old town square is the Old Town Hall which is where the Prague Astronomical Clock is located. The astronomical clock is a medieval clock that was installed in the town hall building in 1410 making it the 3rd oldest astronomical clock in the world and the oldest clock still in operation. The town hall tower was completed in 1364 and its observation deck provides nice views of the Prague's Old Town Square.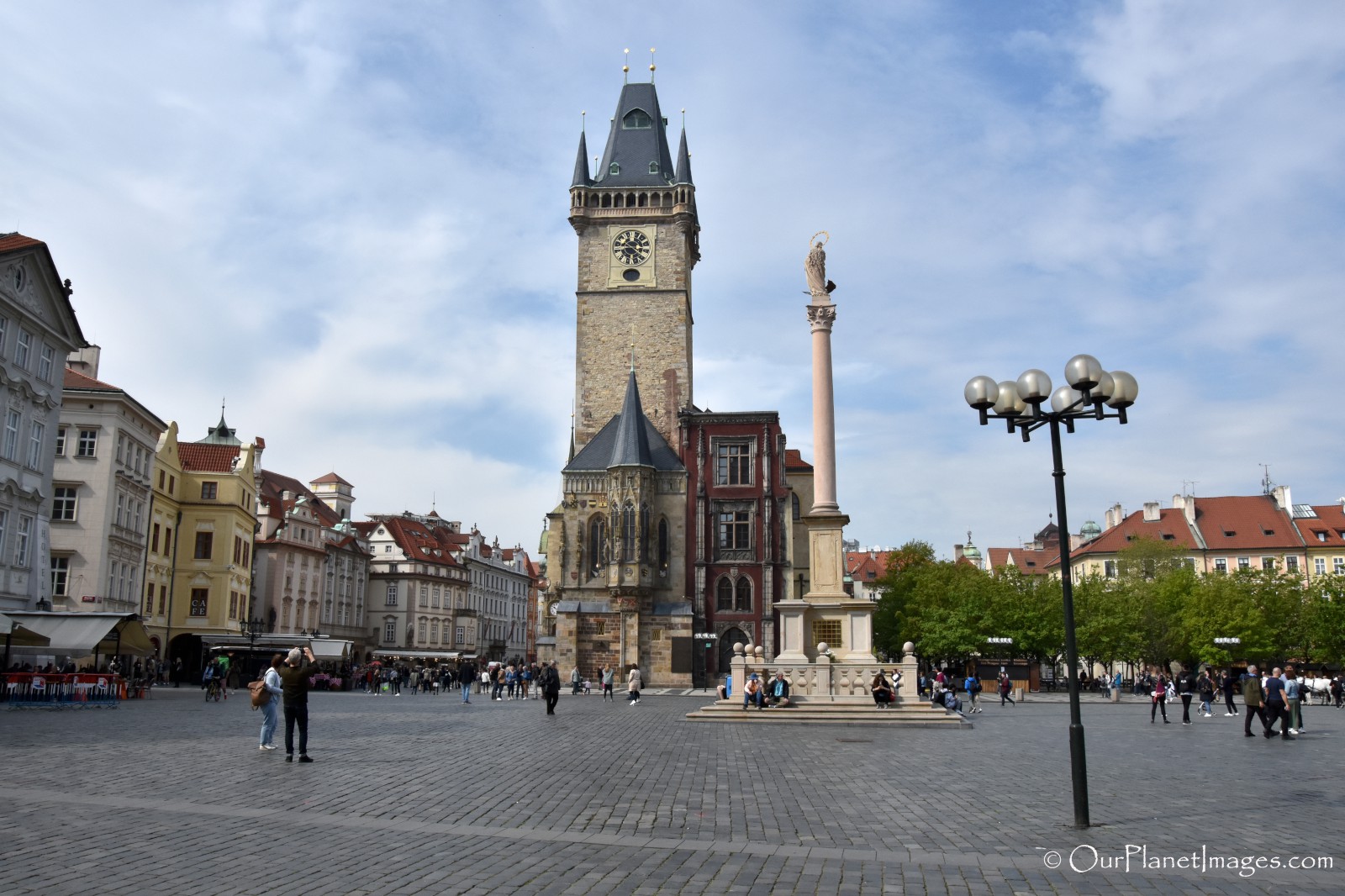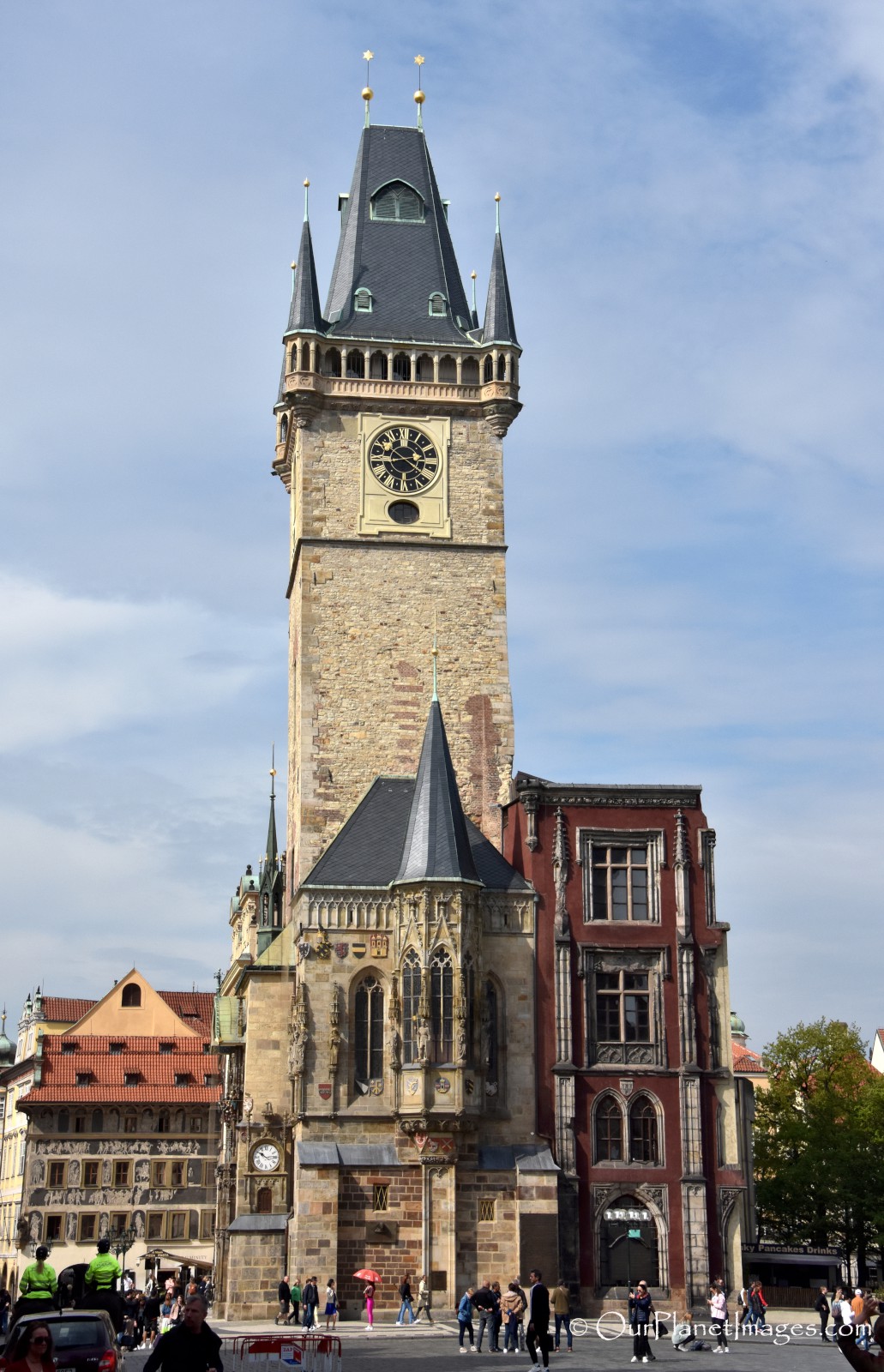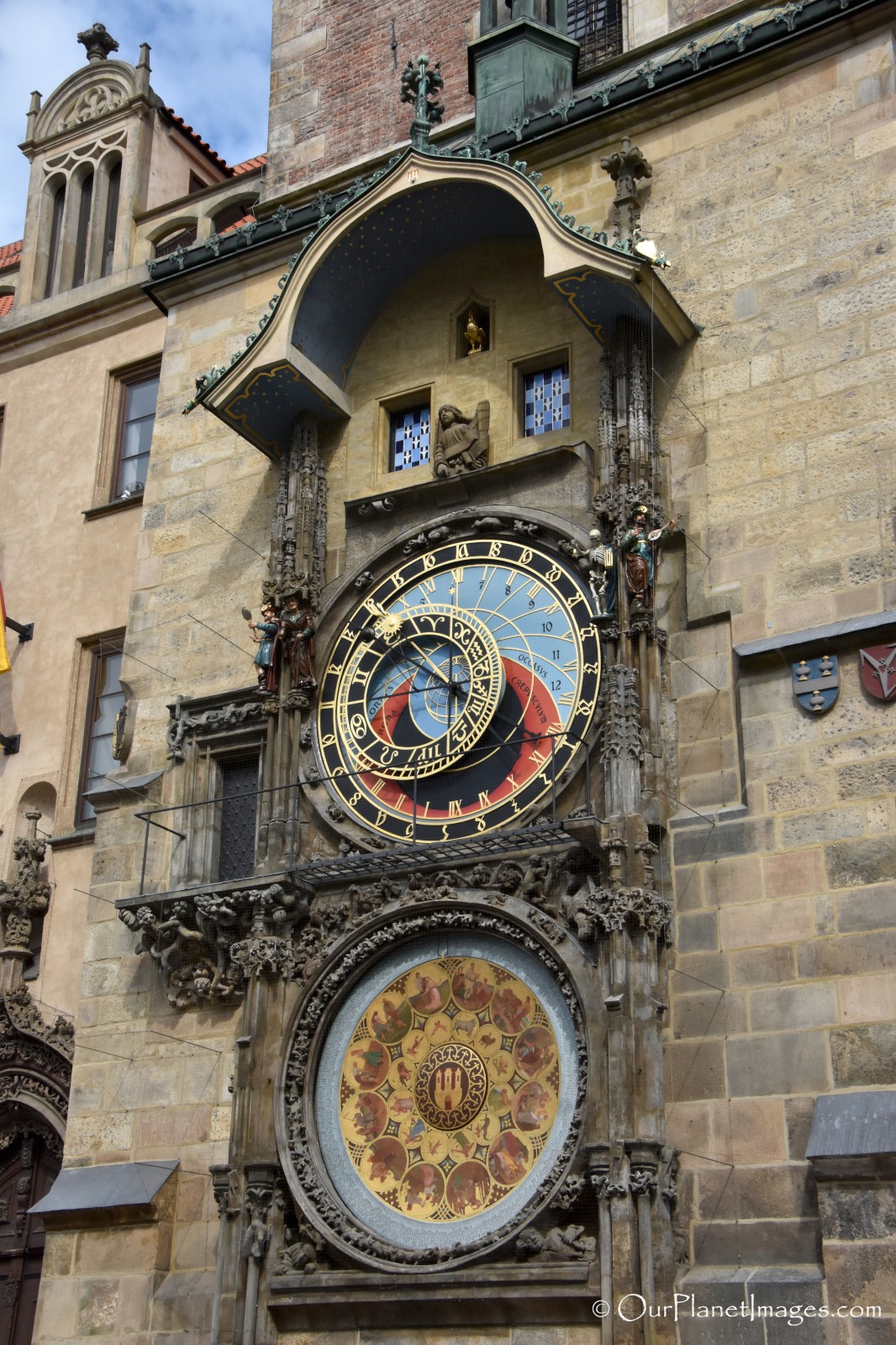 In the center of the square are the Jan Hus Memorial and the Marian Column. The memorial statue is in honor of Jan Hus who was a Czech church reformer that was executed in 1415.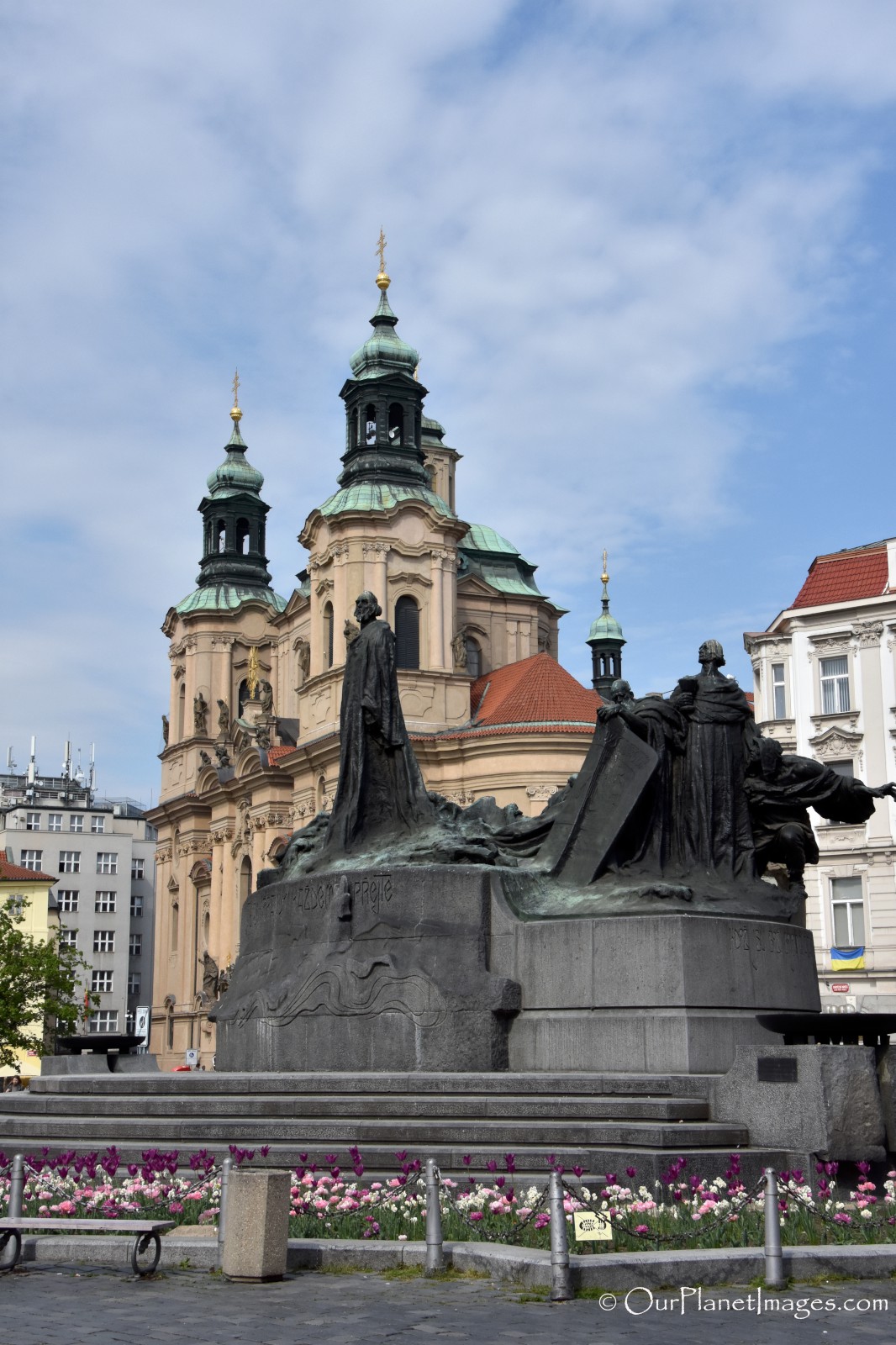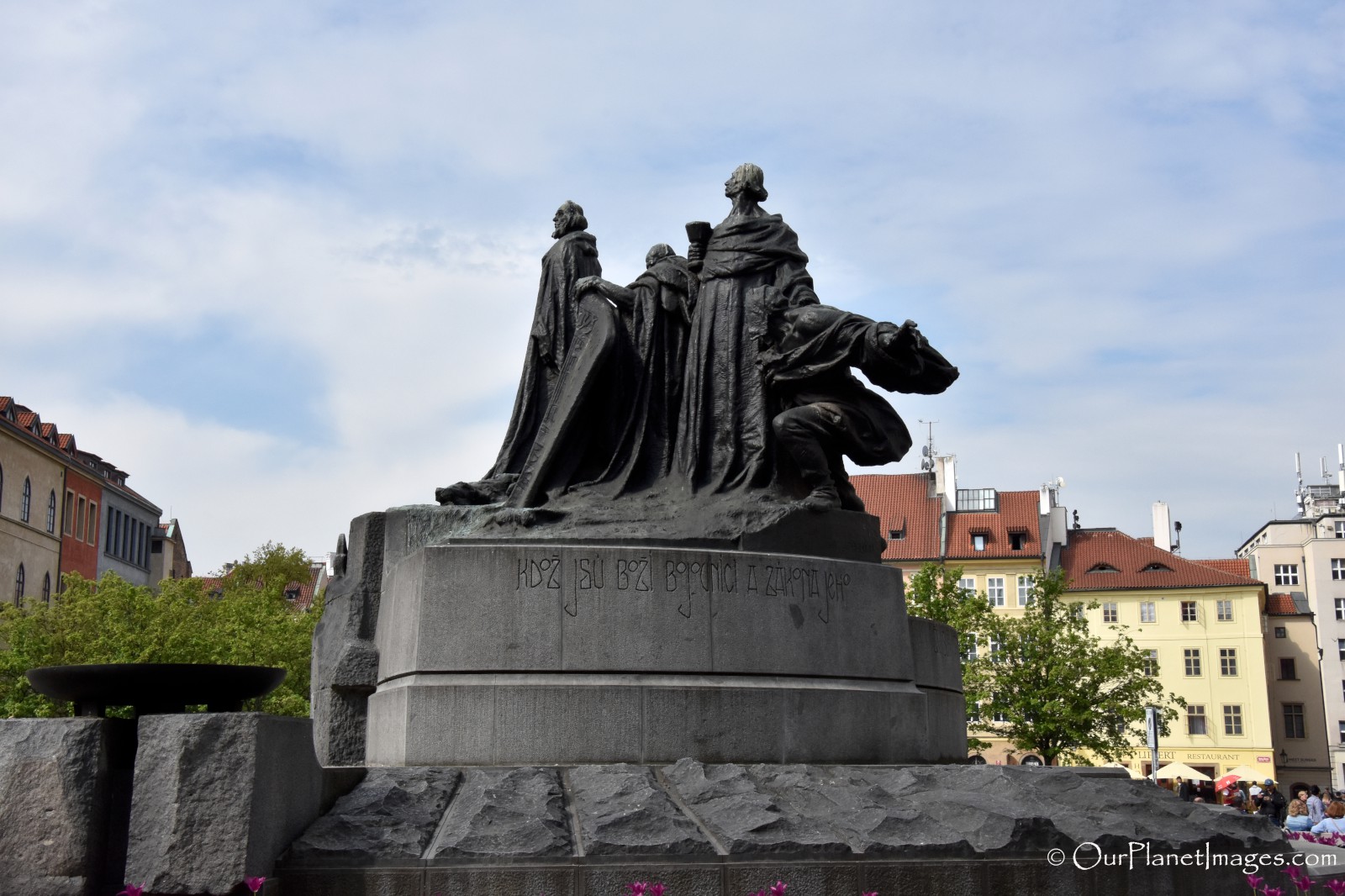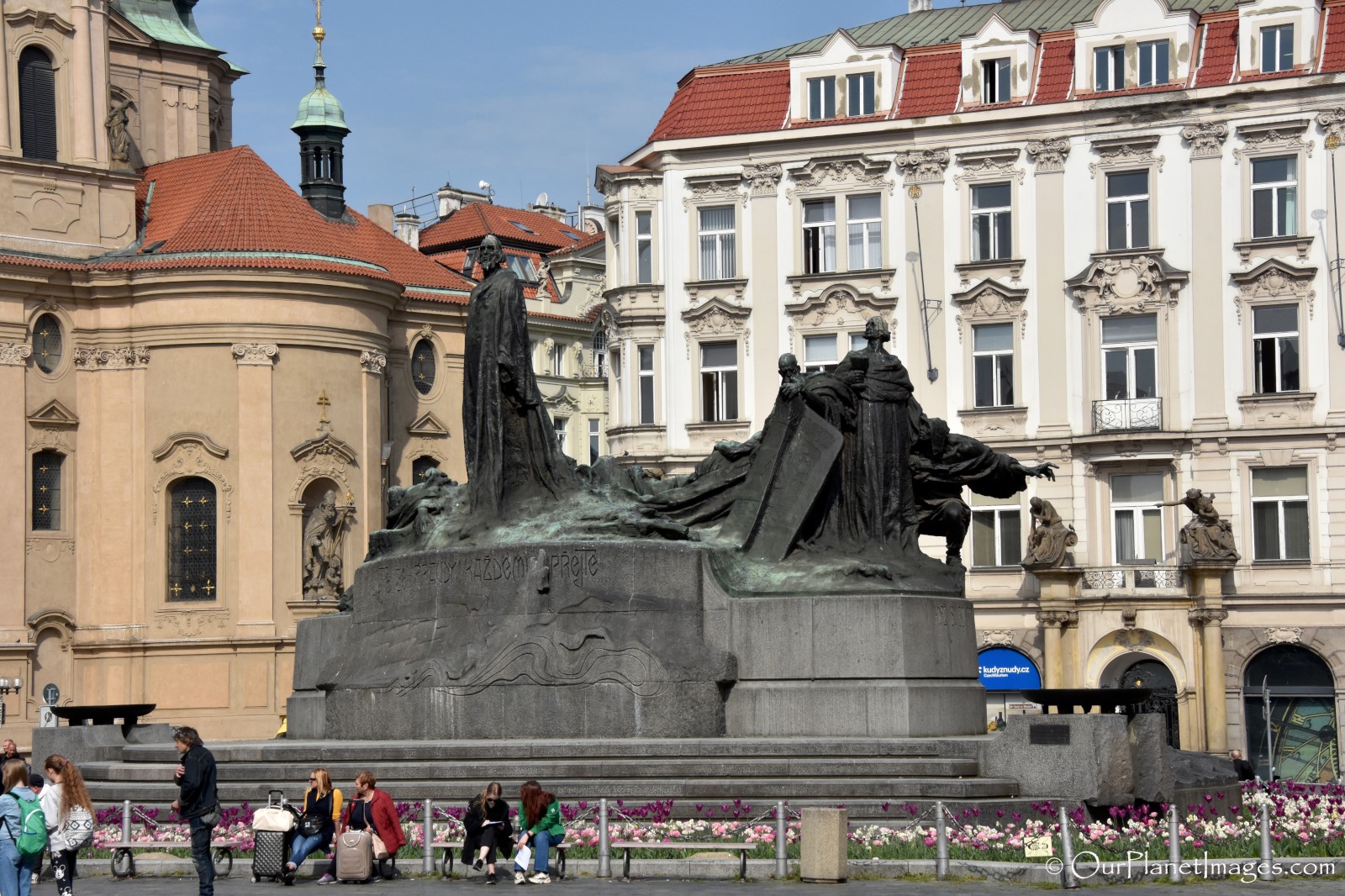 The Marian column of Prague is a religious monument which is topped with a statue of the Virgin Mary. The original column was erected in 1650 to commemorate the end of the Thirty Years' War. The column was taken down at the end of World War I when the Czechoslovakian Republic was formed but was reinstalled in 2020.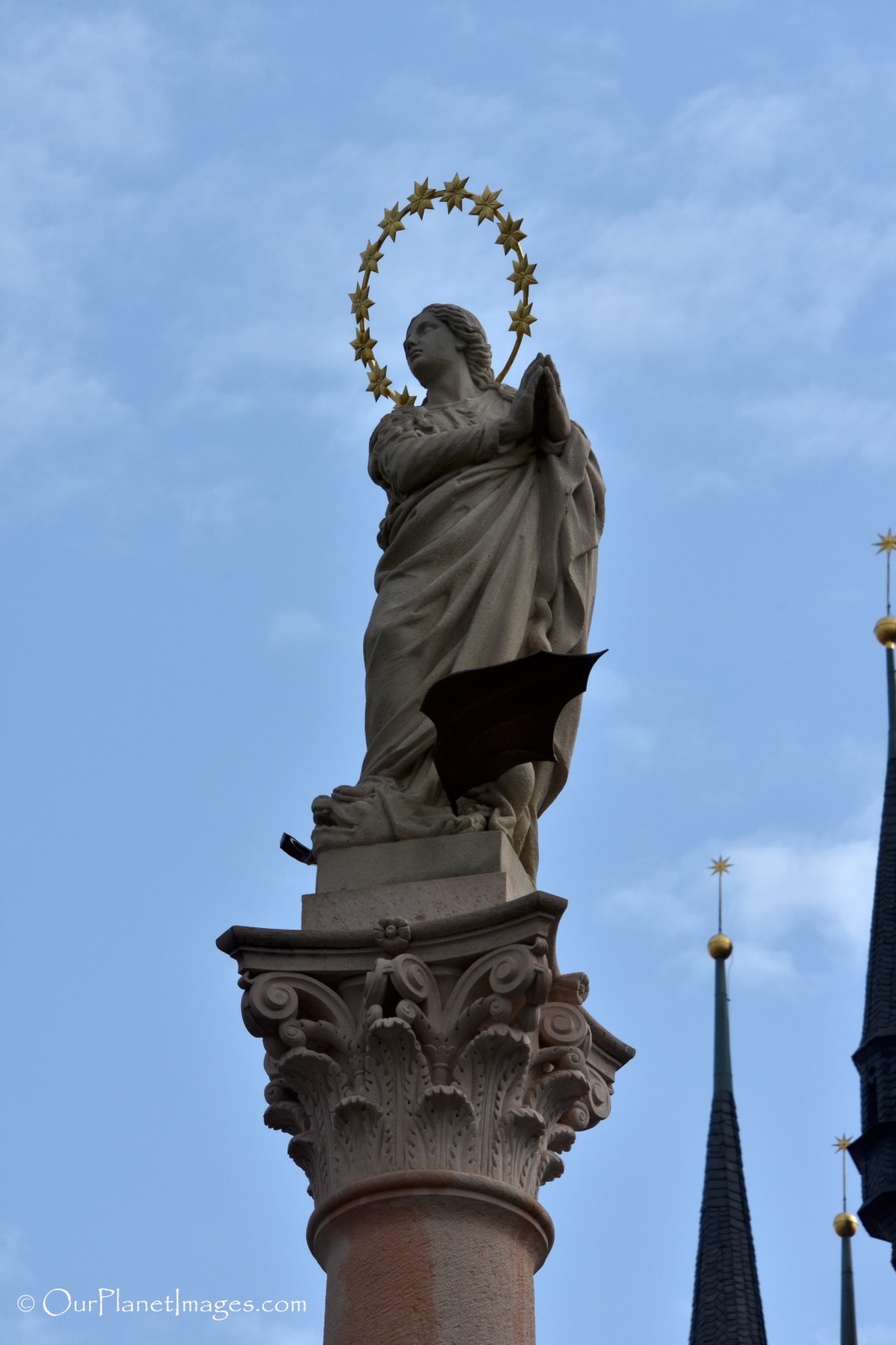 Most of the town square is framed with beautiful period architecture buildings. The buildings each have a unique façade that are colorfully painted.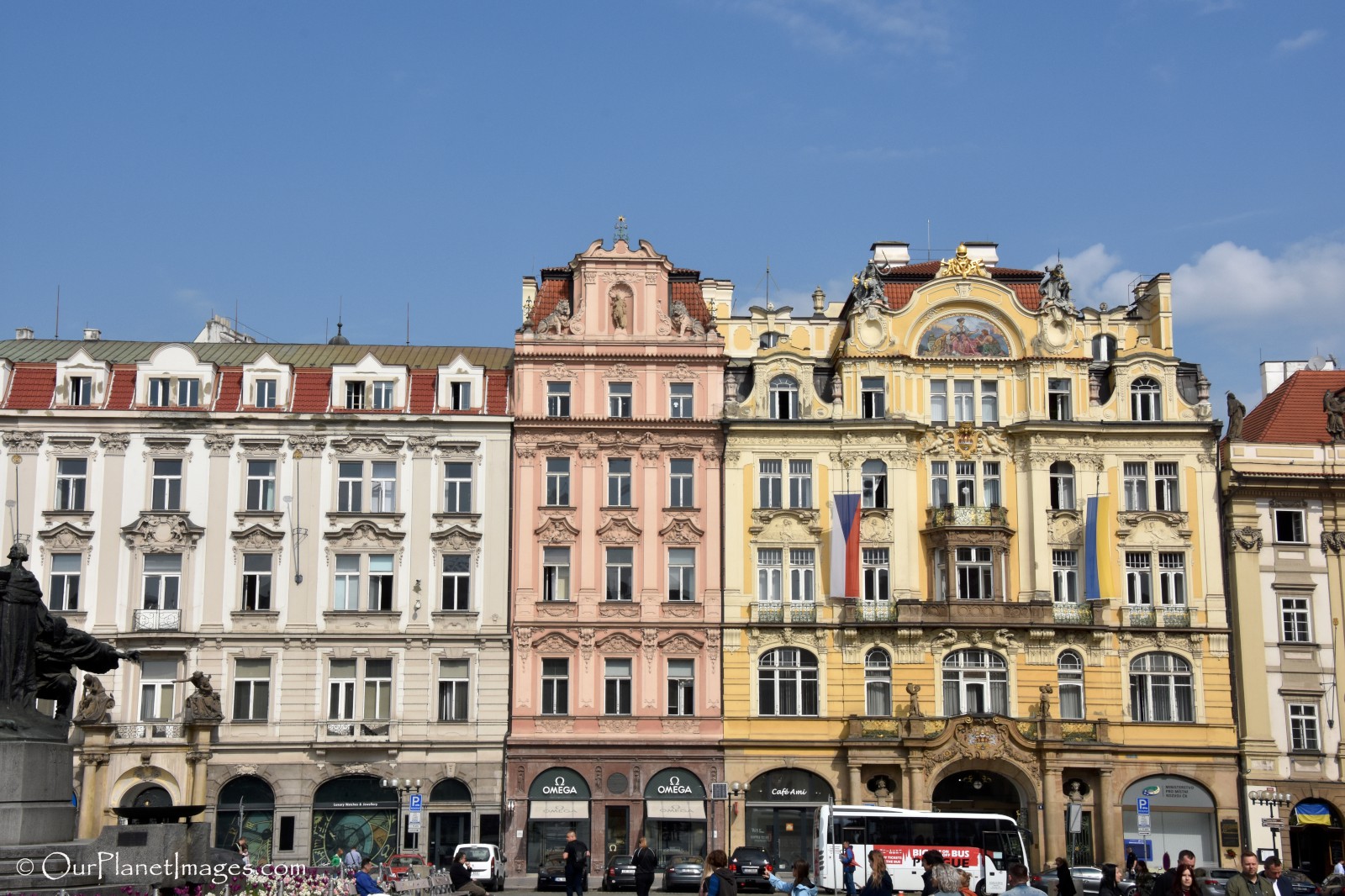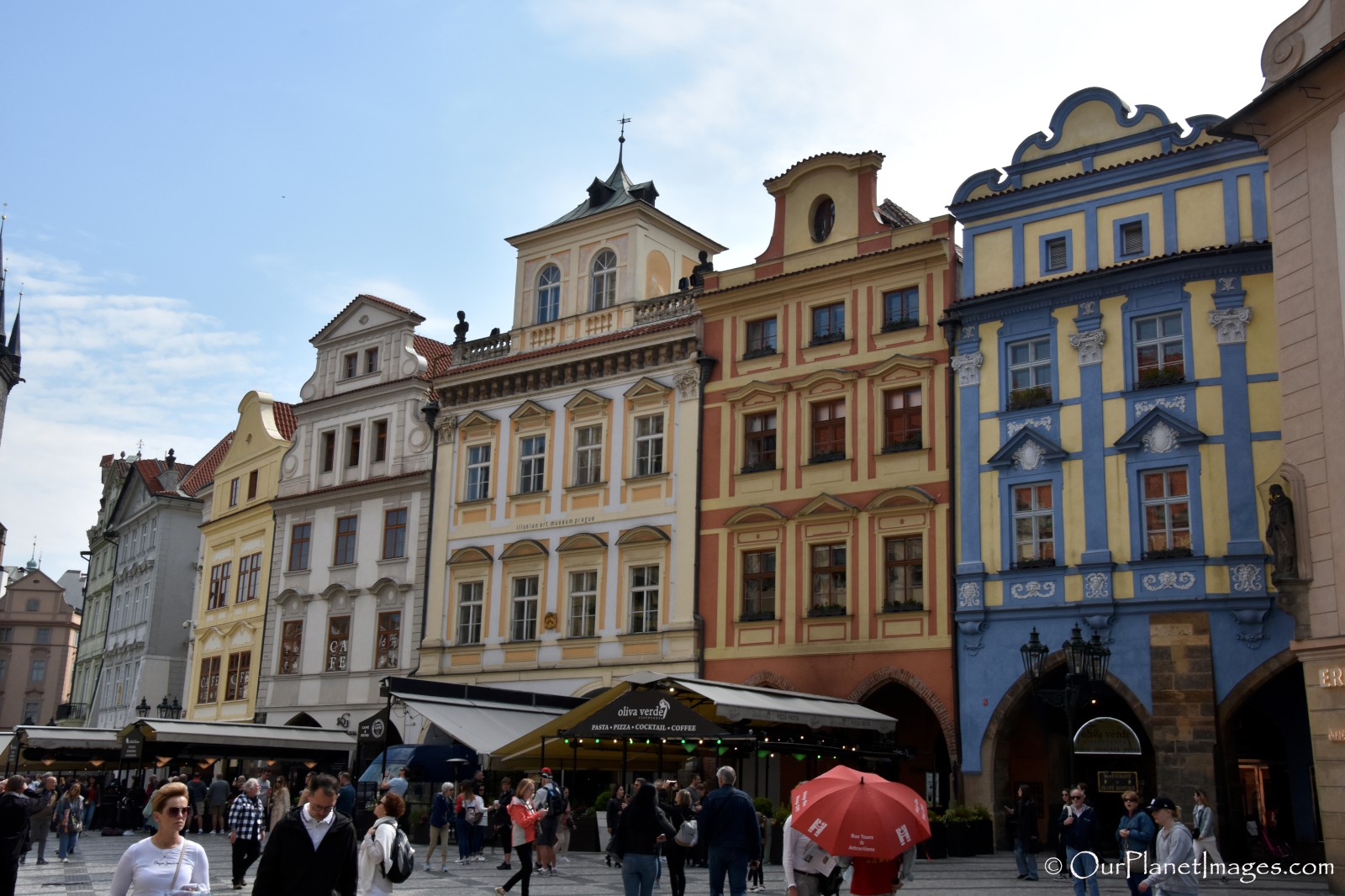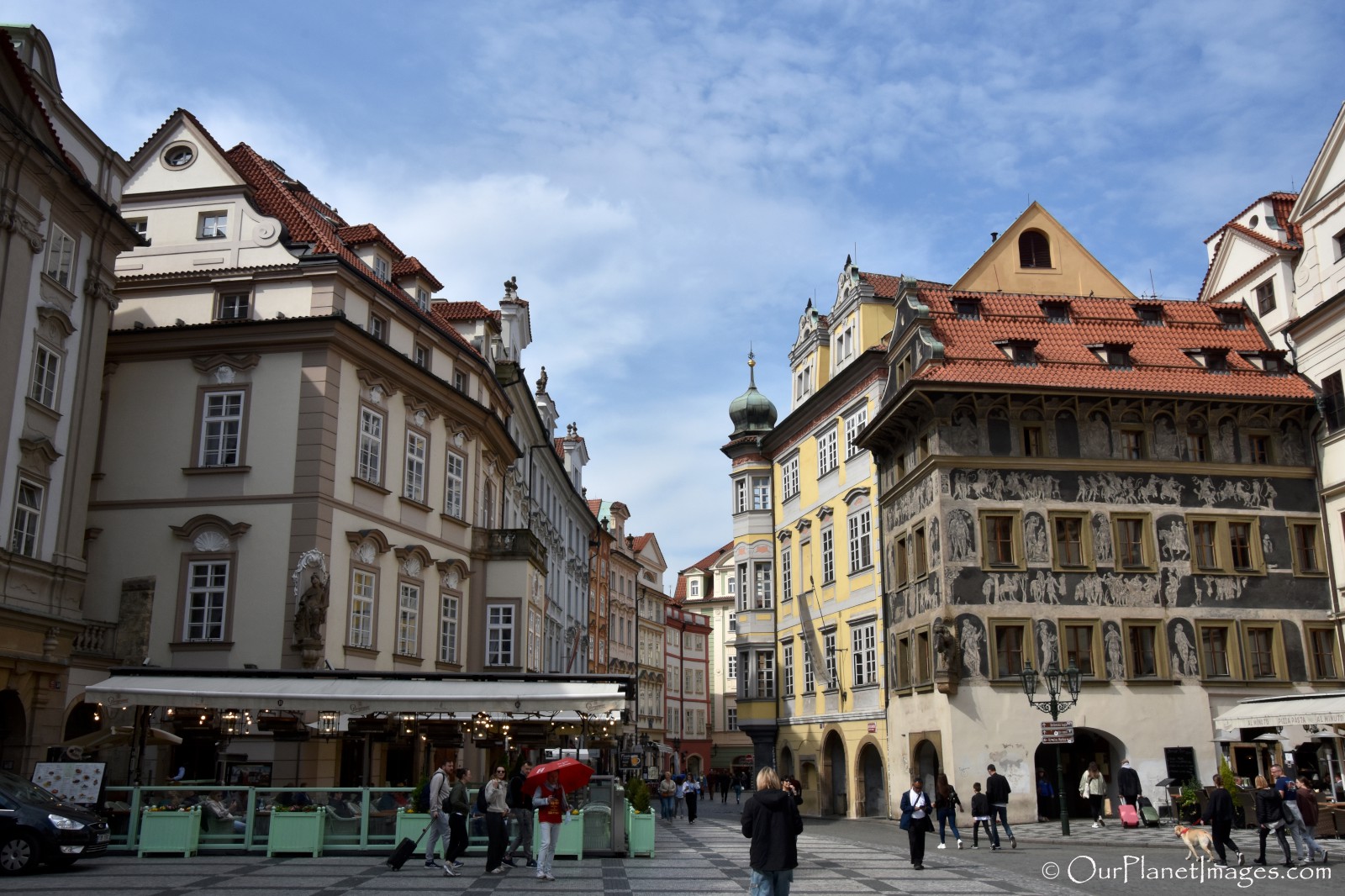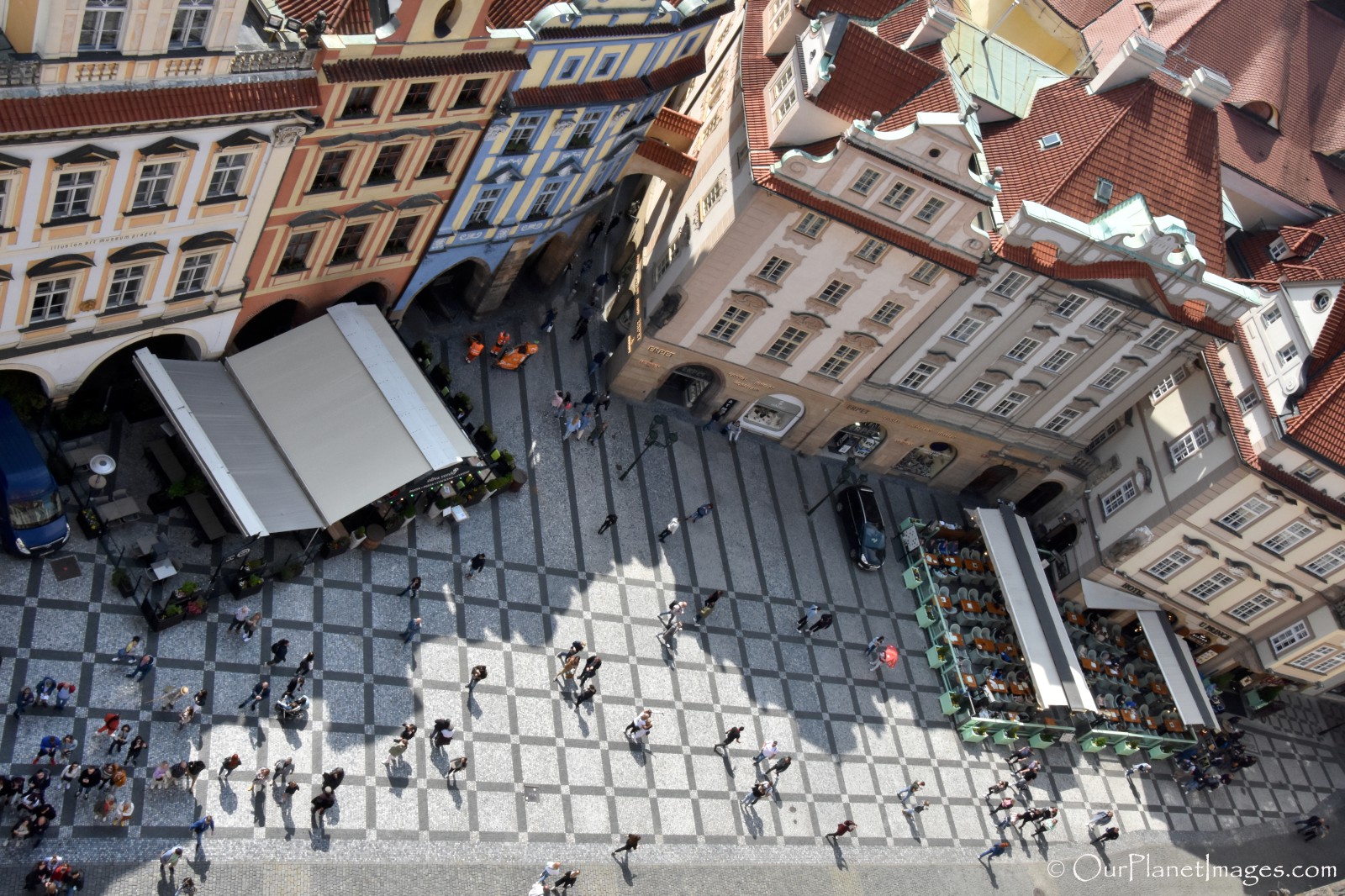 Two distinctive buildings in the plaza are the Stone Bell House and the House at the Minute. The Stone Bell House was used as the royal residence by Elizabeth and John of Bohemia, the parents of the Holy Roman Emperor Charles IV. The bell of the house which it was named after is embedded into a corner of the façade and it will never ring.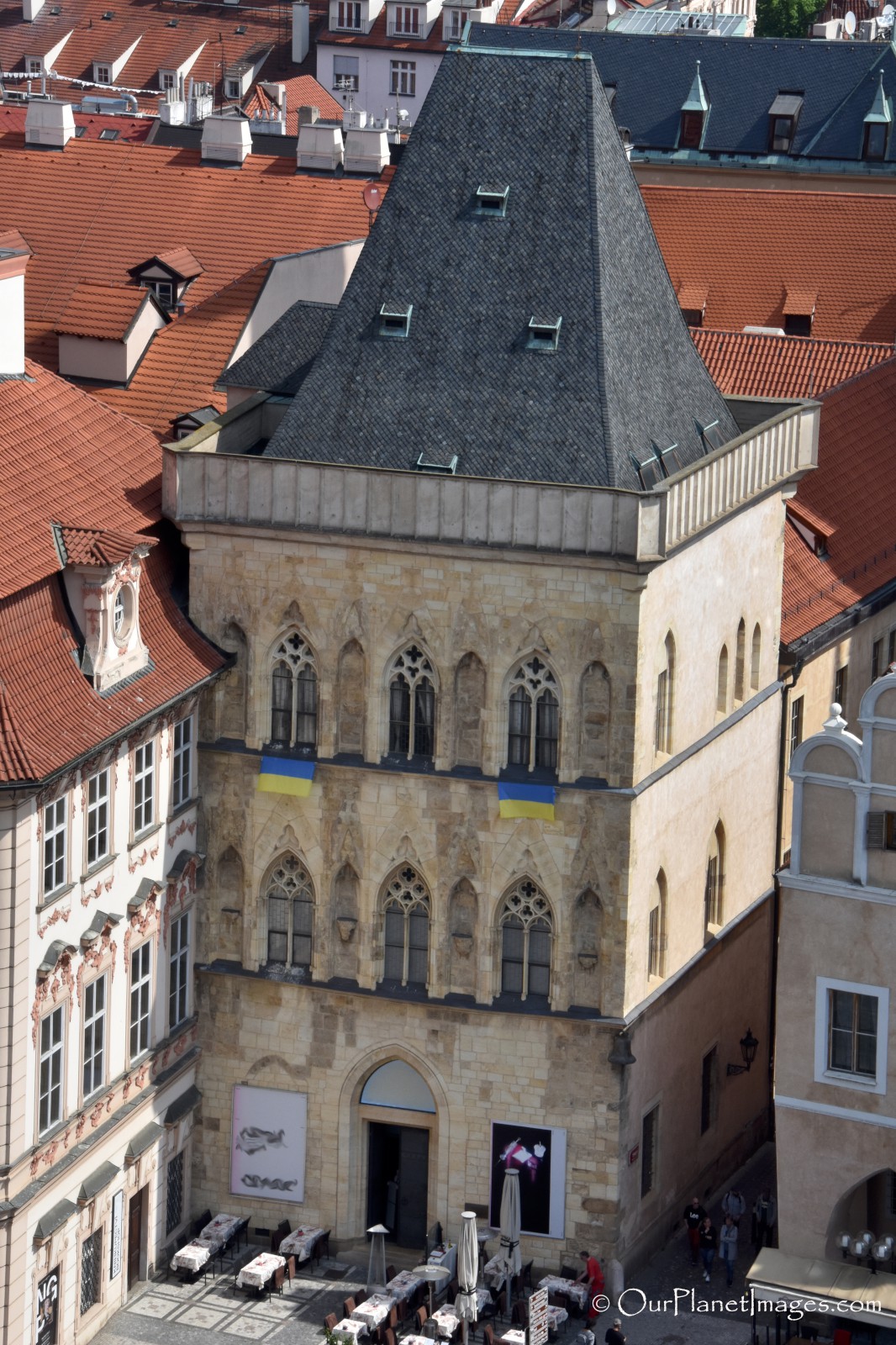 The House at the Minute is covered with sgrafitto façade and is near the Town Hall building. The famous writer Franz Kafka lived in the house with his family at the end of the 19th century.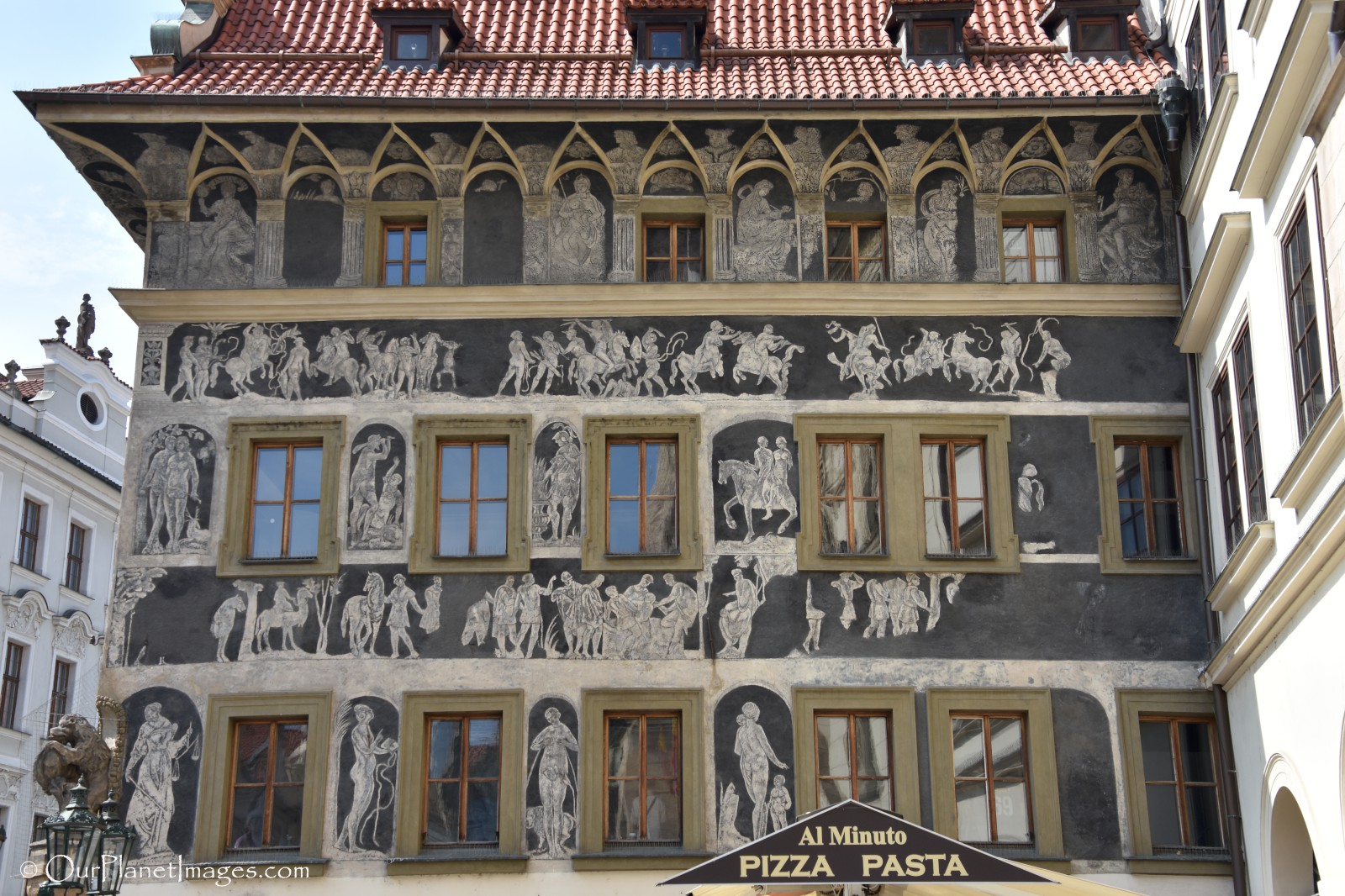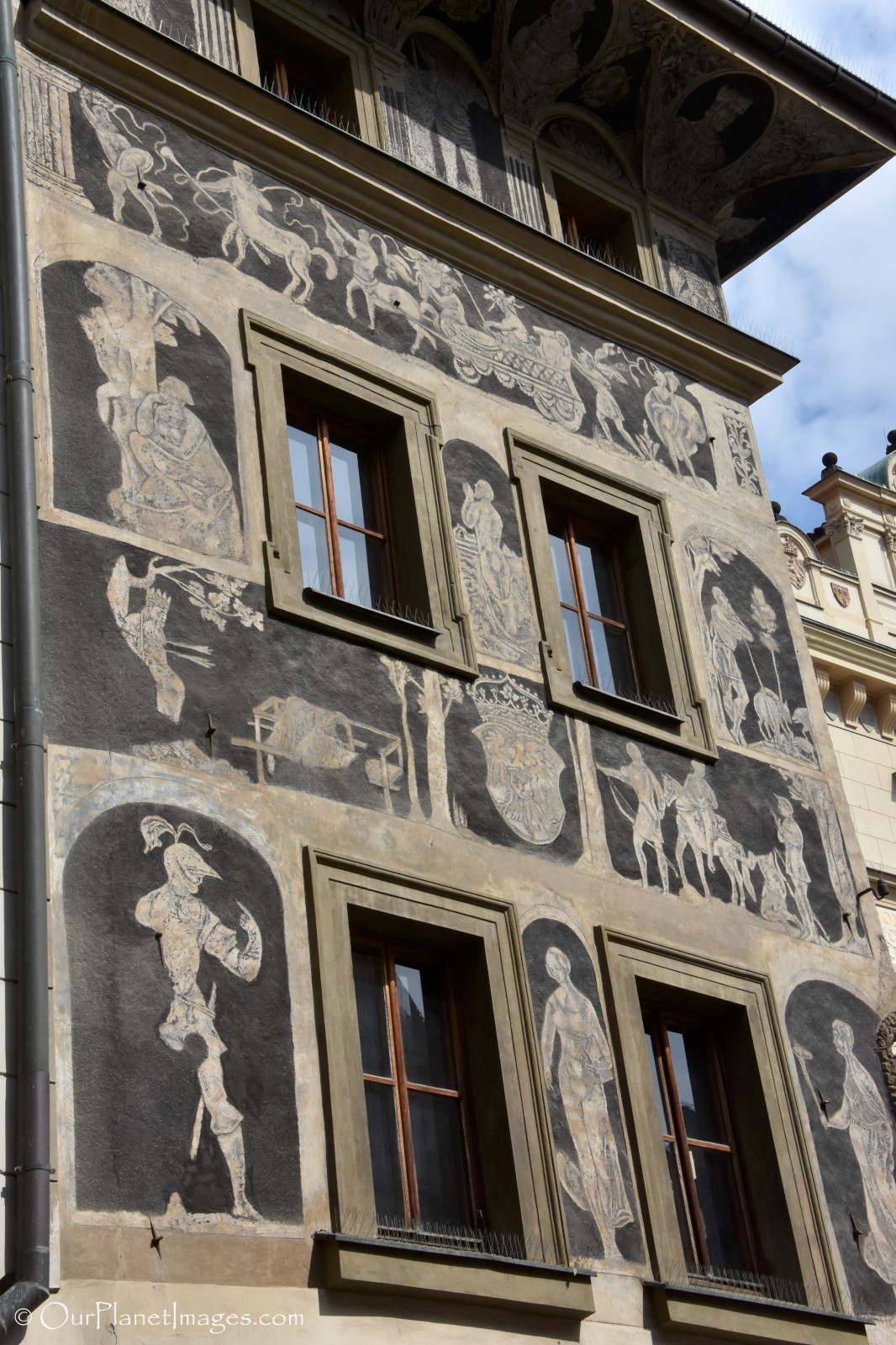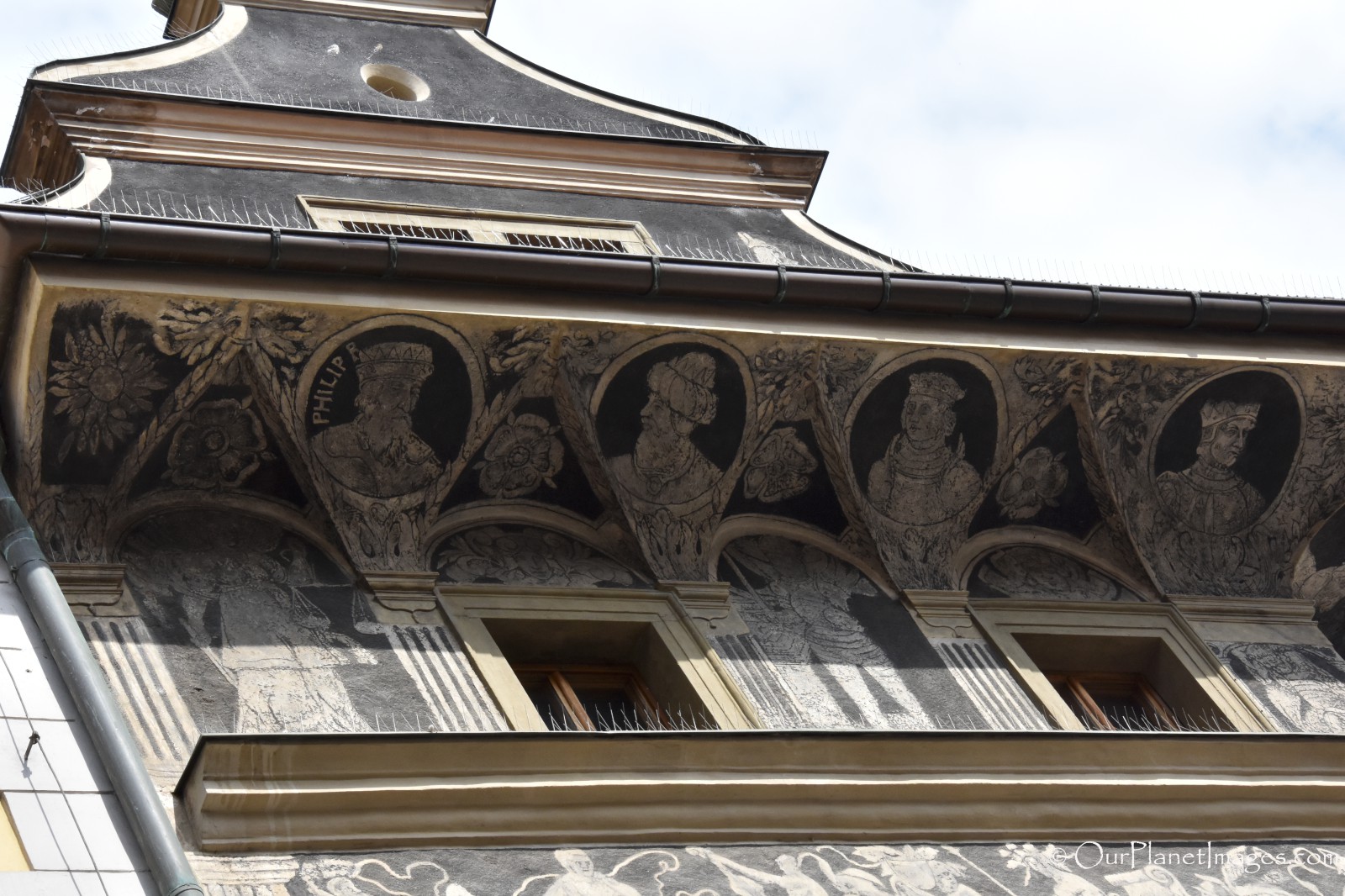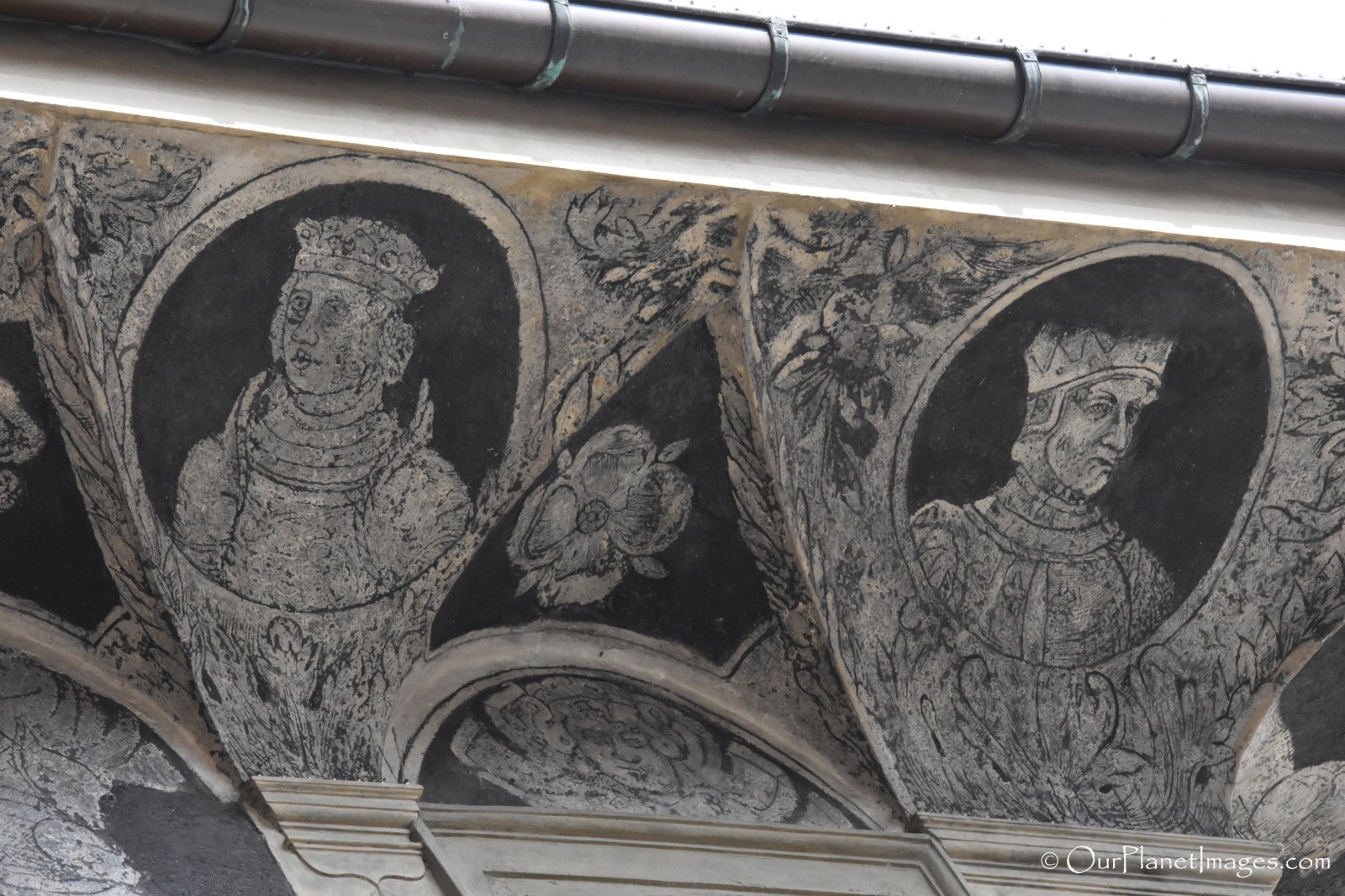 Two churches are located in the old town square. On the northwestern corner of the square is St. Nicholas Church. It is a Baroque church that was built in the 18th century and is the main church of the Czechoslovak Hussite Church.
The second church is the Church of Mother of God before Tyn. The Gothic towers of the church are visible from all over the square and have long thin spires which help define Prague as the city of 100 spires.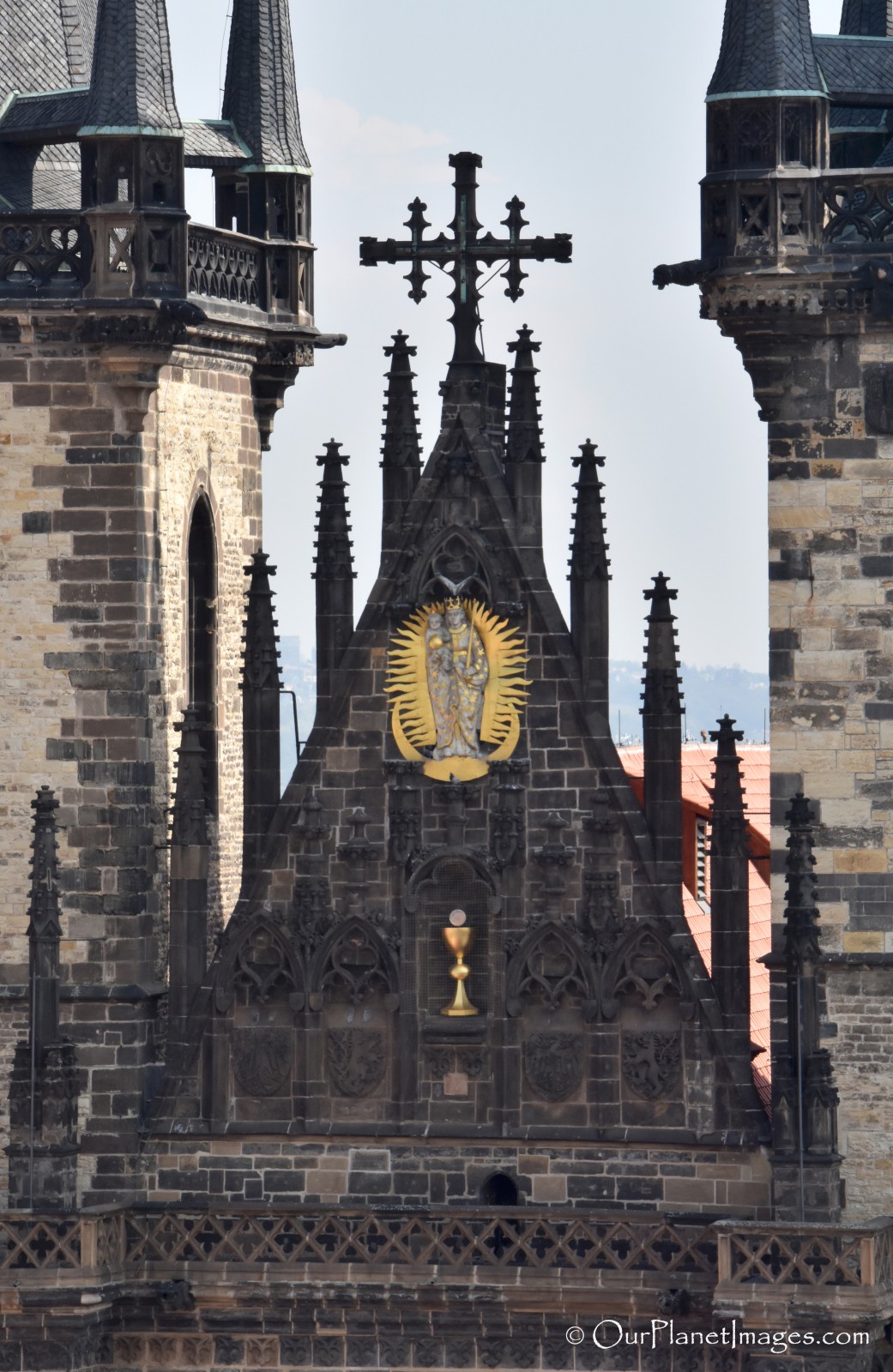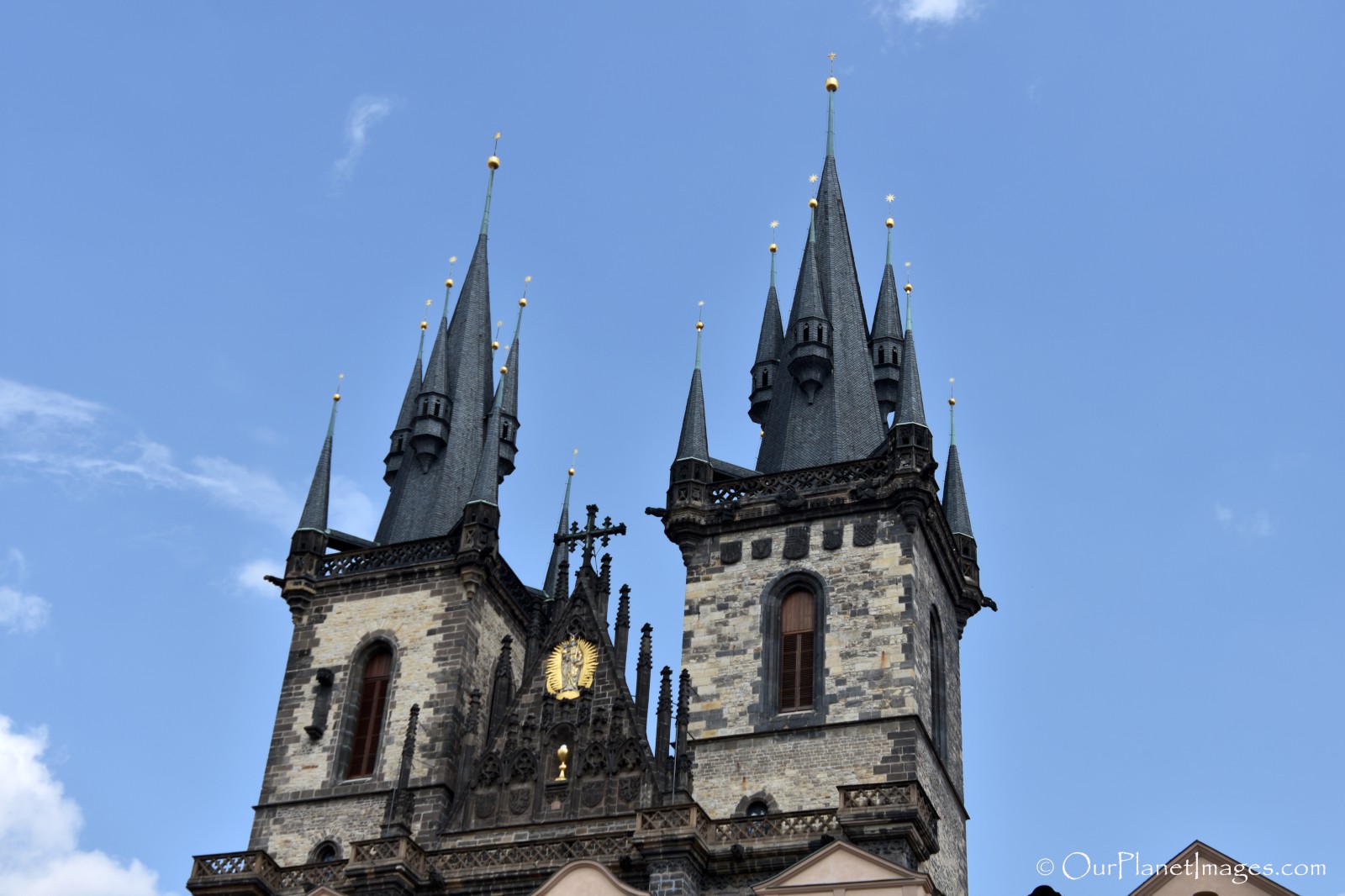 Prague's Old Town Square is a beautiful plaza which is an architecturally preserved area of the city that visually lets visitors see a glimpse of the past.
The highlight of the square is the Old Town Hall Tower. The observation deck has a nice view of the town square and the rest of Old Town Prague. The tower can also be toured and the Astronomical Clock has an hourly small show that people crowd around to see. I will have a future post on the Old Town Hall Tower and the Astronomical Clock
Aside from the architecture, there are a lot of restaurants in and around the square where you can have a meal or just get a snack. I would recommend having a bread bowl of goulash followed up by a Trdelnik (dough that is wrapped around a cylinder, rolled in cinnamon sugar then baked over an open flame and filled with ice cream and your choice of toping.)