National Sun Yat-sen Memorial Hall is for tribute and recreation.
National Sun Yat-sen Memorial Hall was built in 1972 as a memorial to the founder of the Republic of China (Taiwan) and is in Taiwan's capital city of Taipei. The memorial hall is located in the east side of Taipei and is close to the Taipei City Government.
National Sun Yat-sen Memorial Hall Complex
The memorial hall and its surrounding green spaces occupy an entire city block. The green spaces surrounding the memorial hall includes a gardens, park areas, a wetland area known as Emerald Pond and recreation areas.
The green area is busy with activity by people picnicking, flying colorful kites, roller skating, biking and practicing Tai chi in the early morning.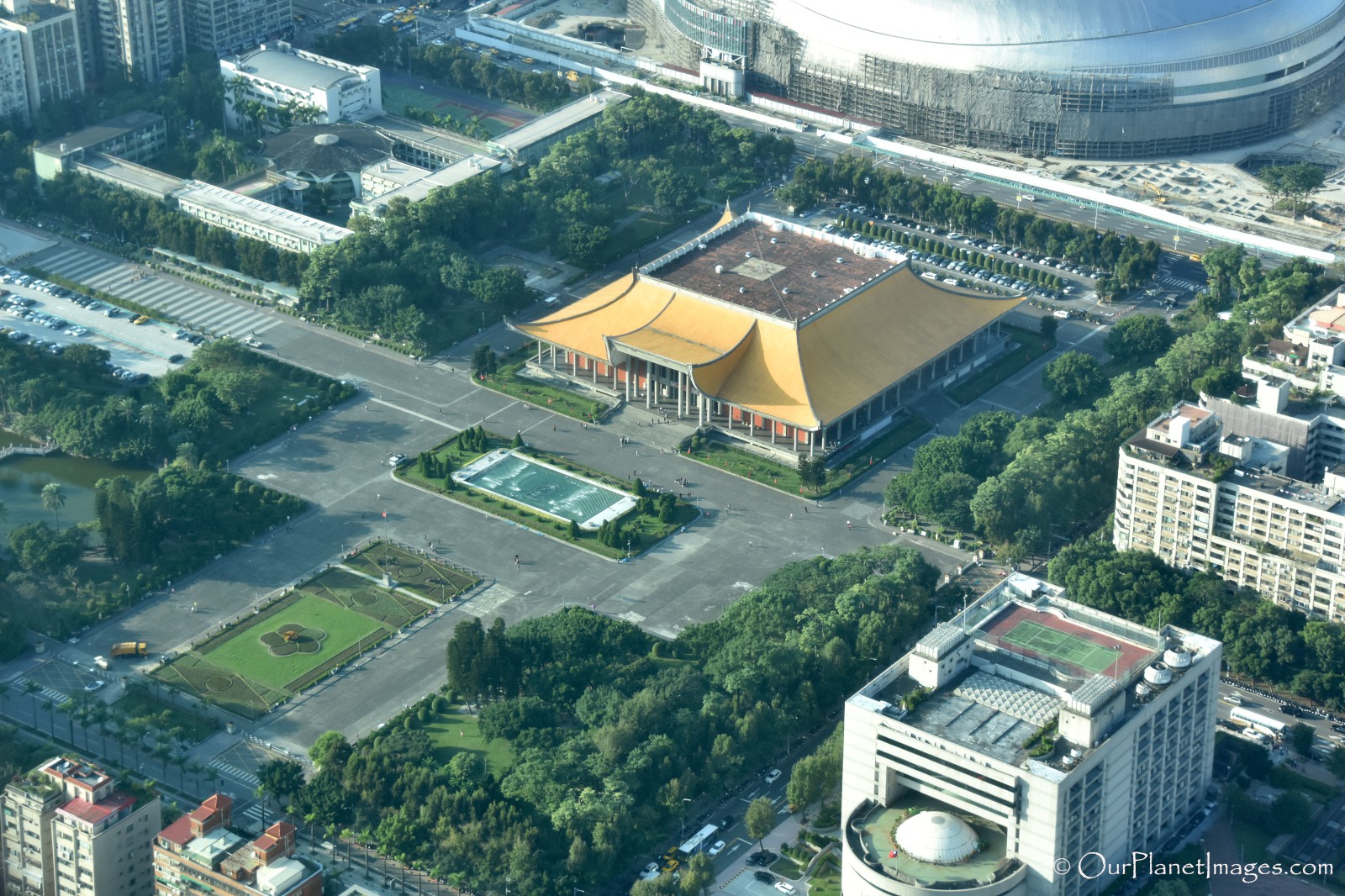 Memorial Hall building
The memorial hall was built to commemorate the founding father of Taiwan and was built on his 100th birthday. While the hall's primary purpose was intended to display historical relics of Sun's life and the Xinhai Revolution but in addition to this function it has now become a multi-purpose facility.
Today the National Sun Yat-sen Memorial Hall building is a meeting ground for social, educational and cultural activities. The activities held in the building include performances, exhibitions and academic lectures. Some of the most notable events are the Golden Horse Film Festival and awards (Taiwan's Academy Awards), the Golden Bell Awards (Taiwanese television and radio production awards) and cultural awards.
The facilities in the memorial hall consists of a 3,000 people concert hall, a lecture room, four great exhibition rooms, a 400 seat library and a museum on the life of Sun Yat-sen.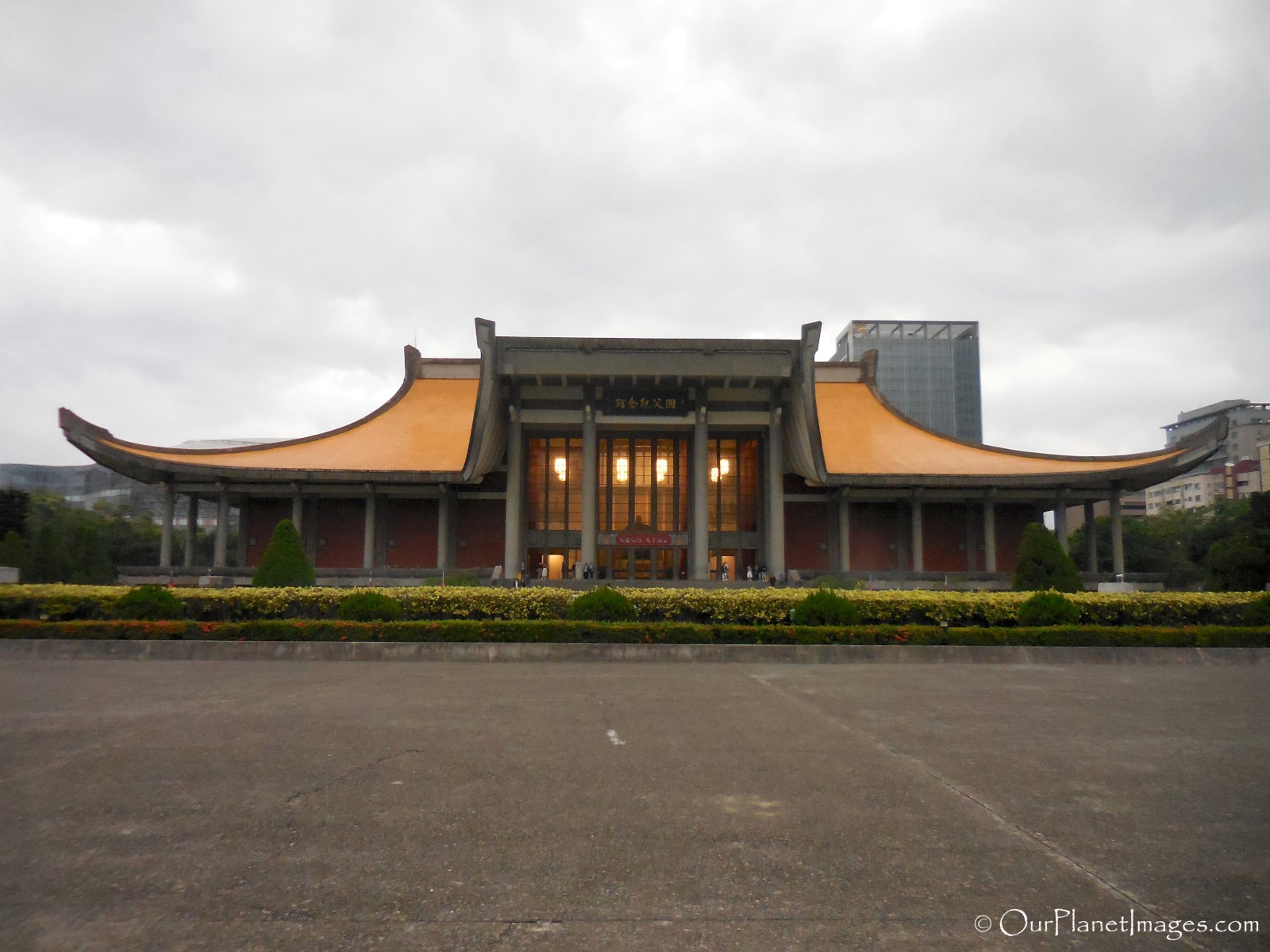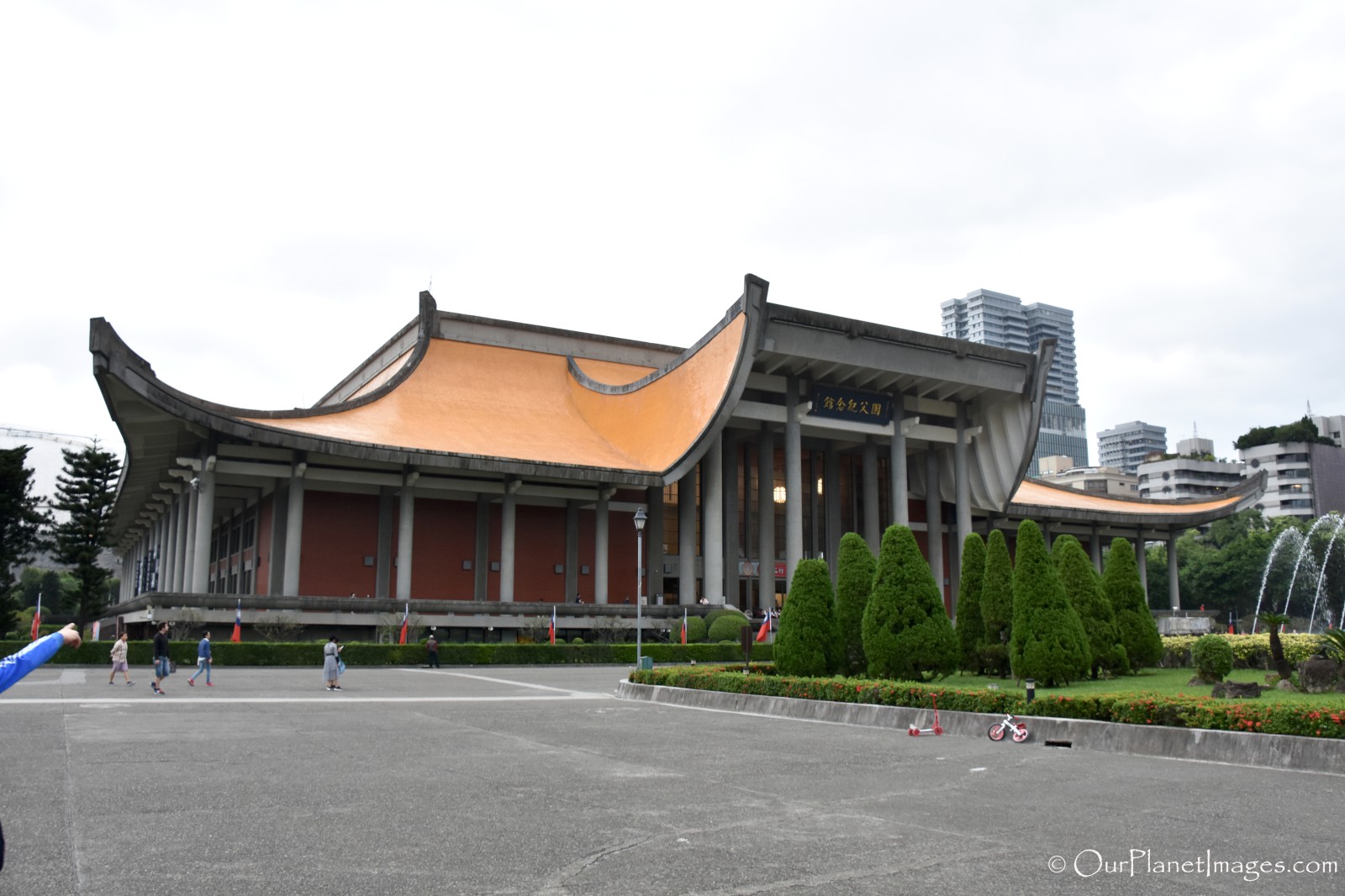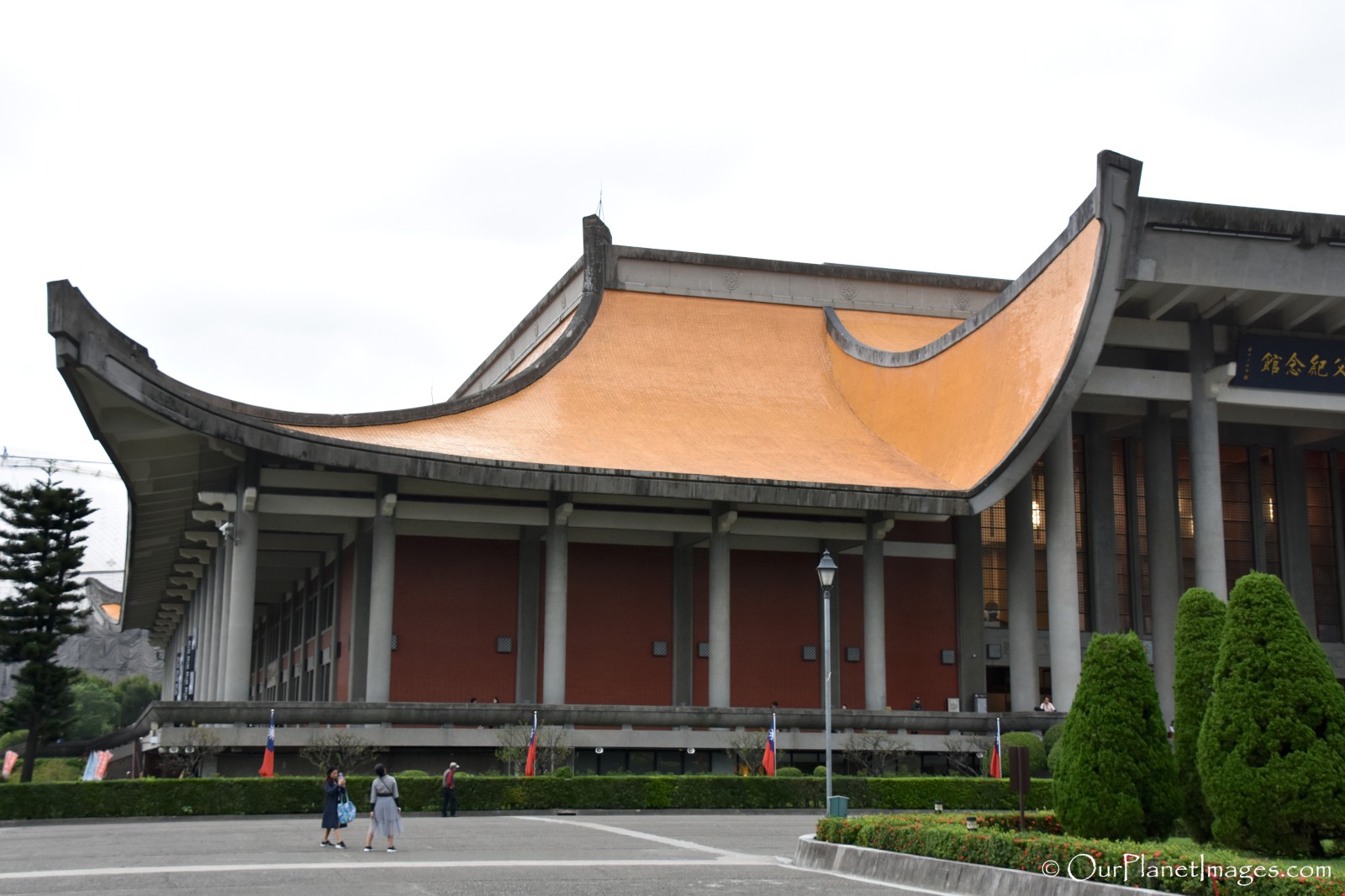 Grand entrance
A large statue of Sun Yat-sen is located at the rear of the grand entrance into the memorial hall. There are guards stationed on each side of the statue and there is an elaborate changing of the guards ceremony that takes place every hour.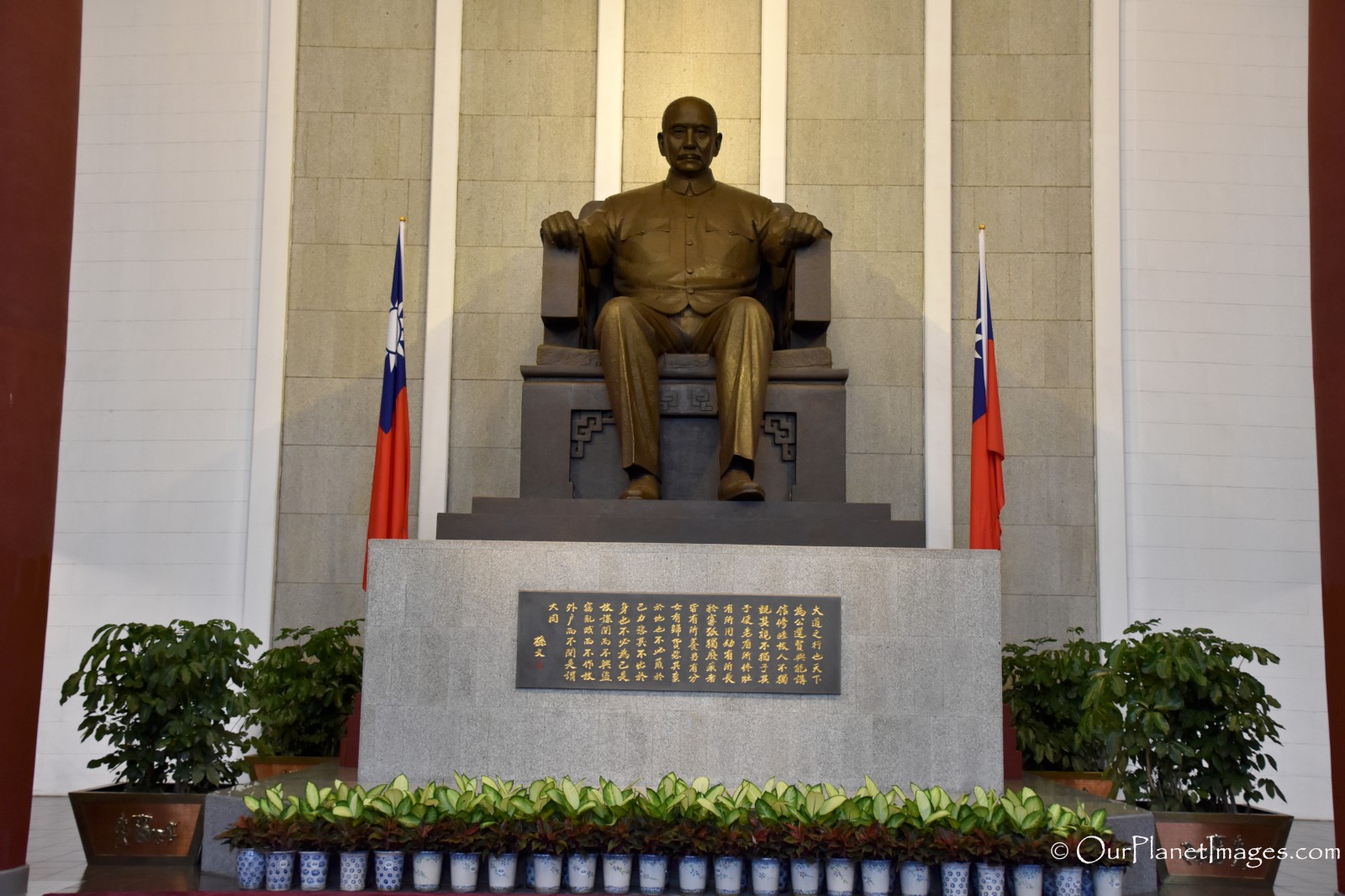 Memorial hall exterior
The main building is surrounded by a large covered porch that is supported by massive columns and the entire building is completely circled with dozens of Taiwan national flags.
Memorial hall fountain
Directly in front of the grand entrance is a large fountain that displays an array of different patterns. Some of the patterns a simple and others fill the entire fountain pond. A few of the fountain patterns are shown in the photos below.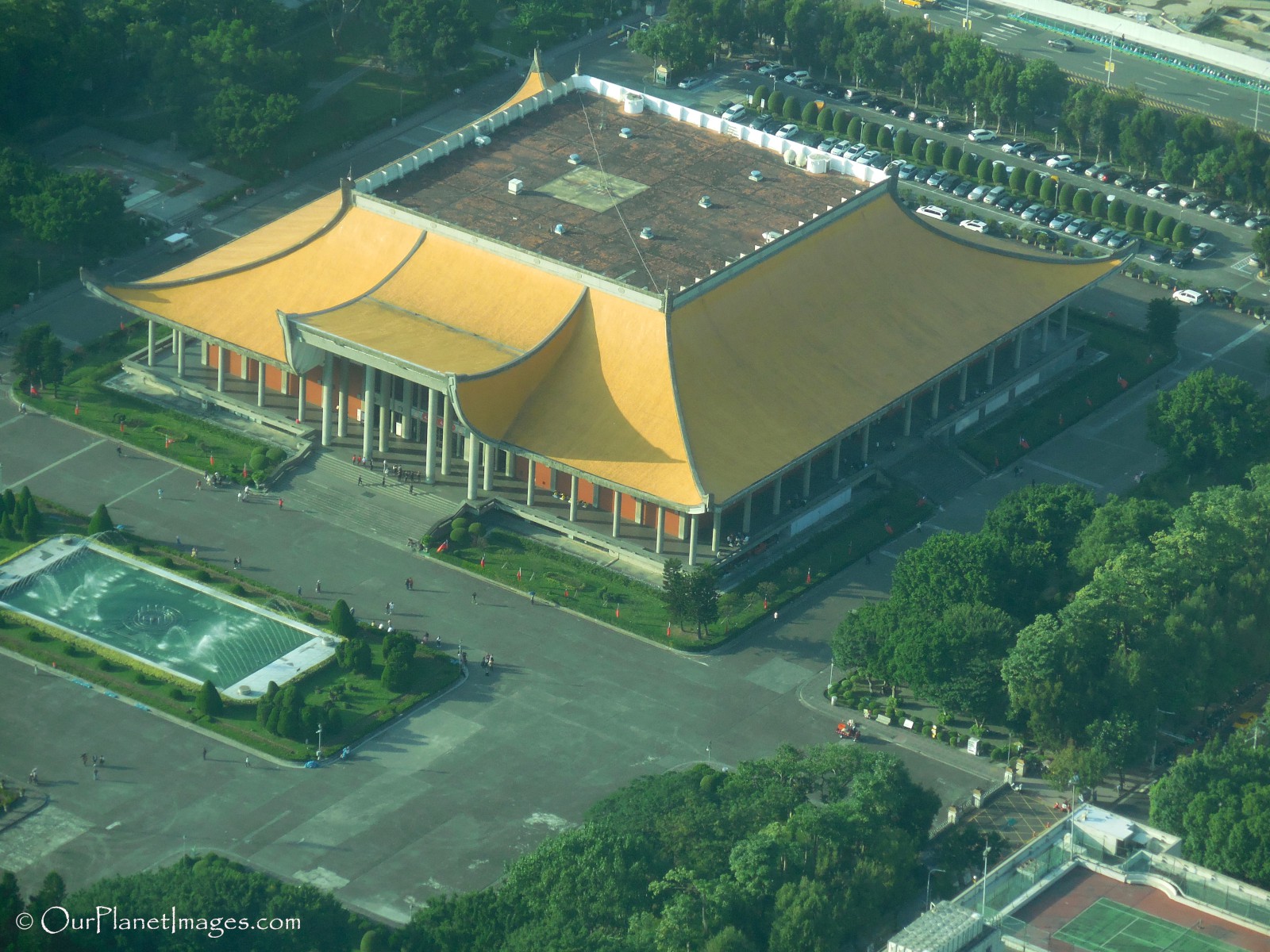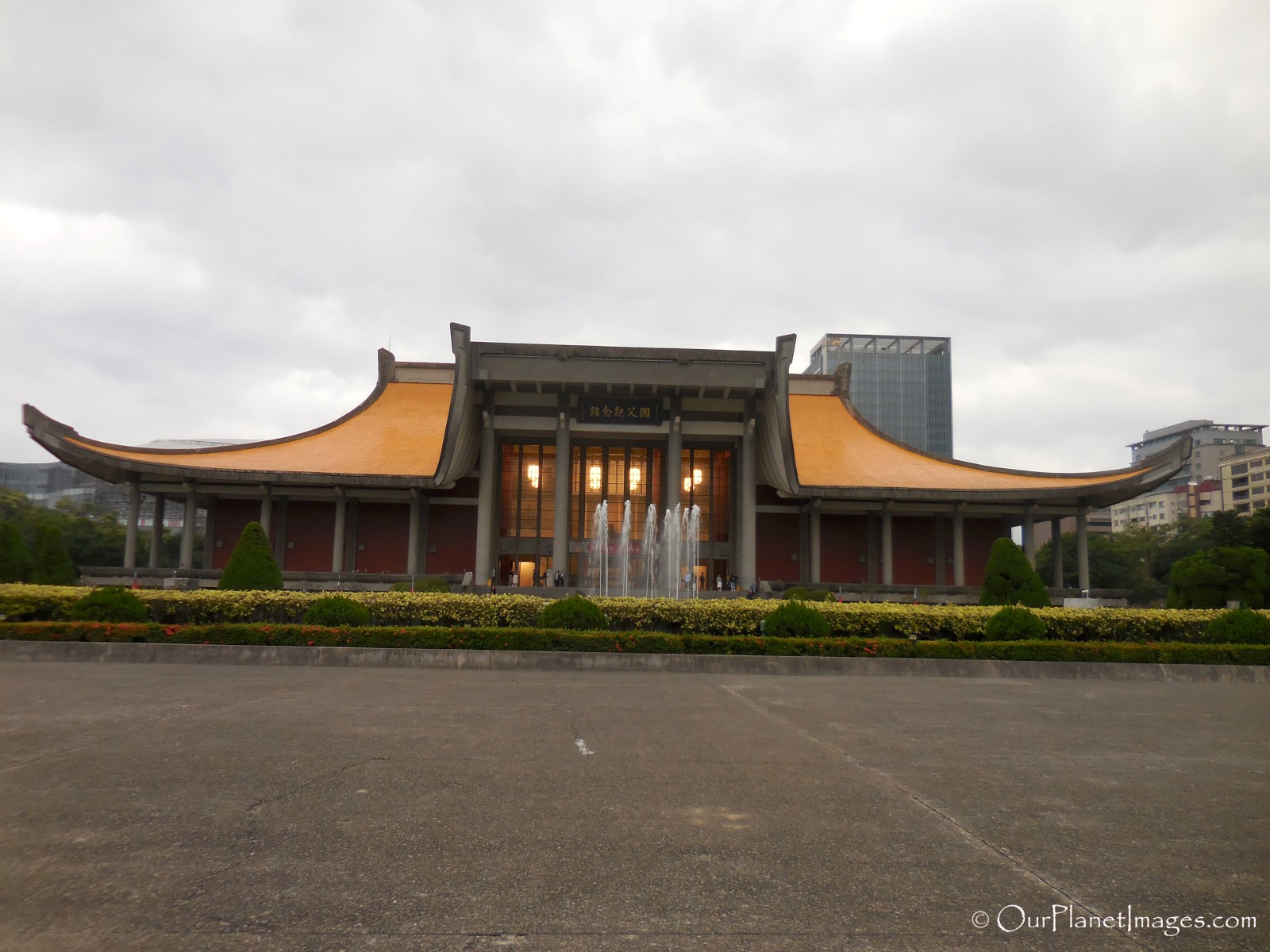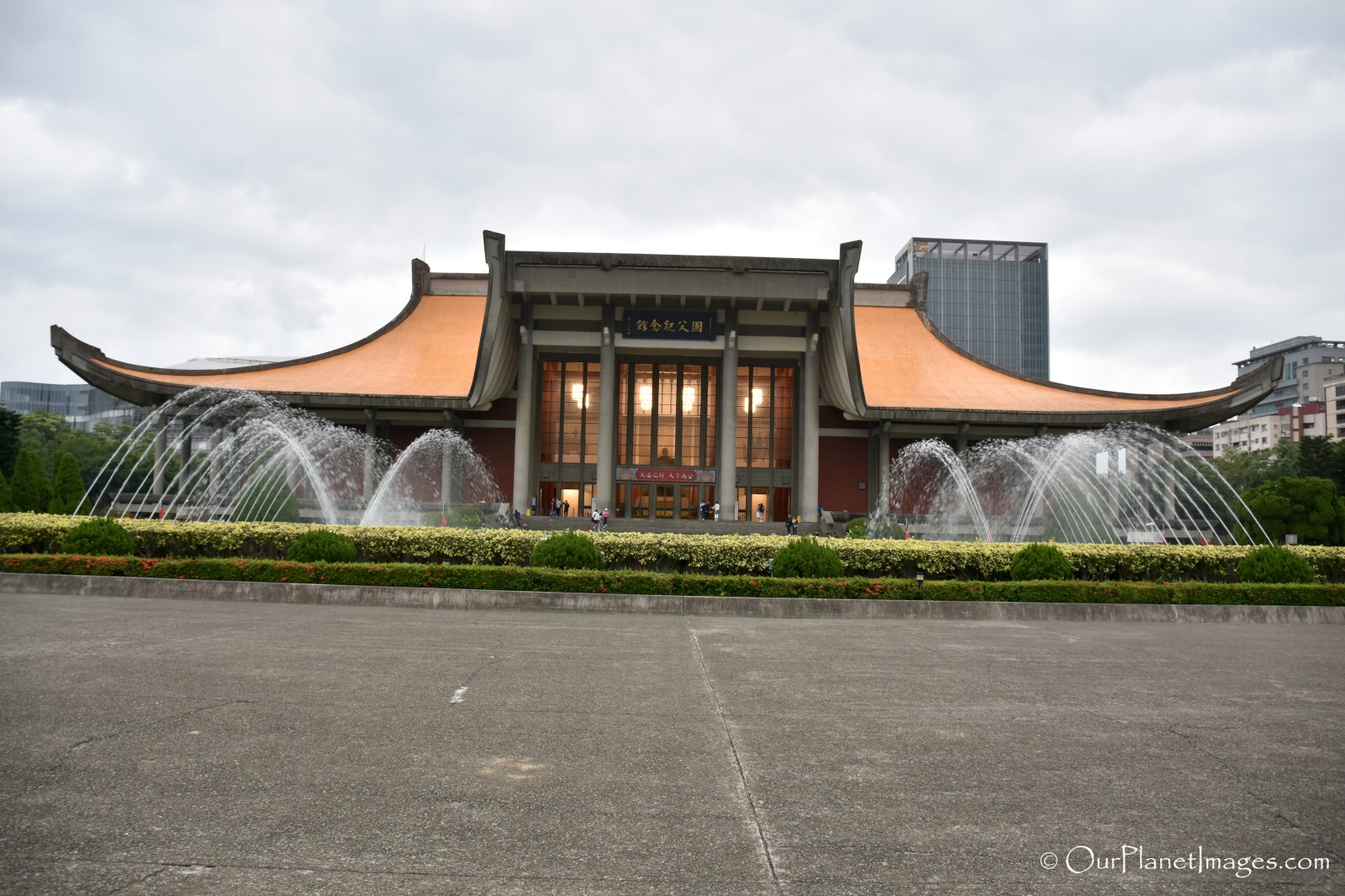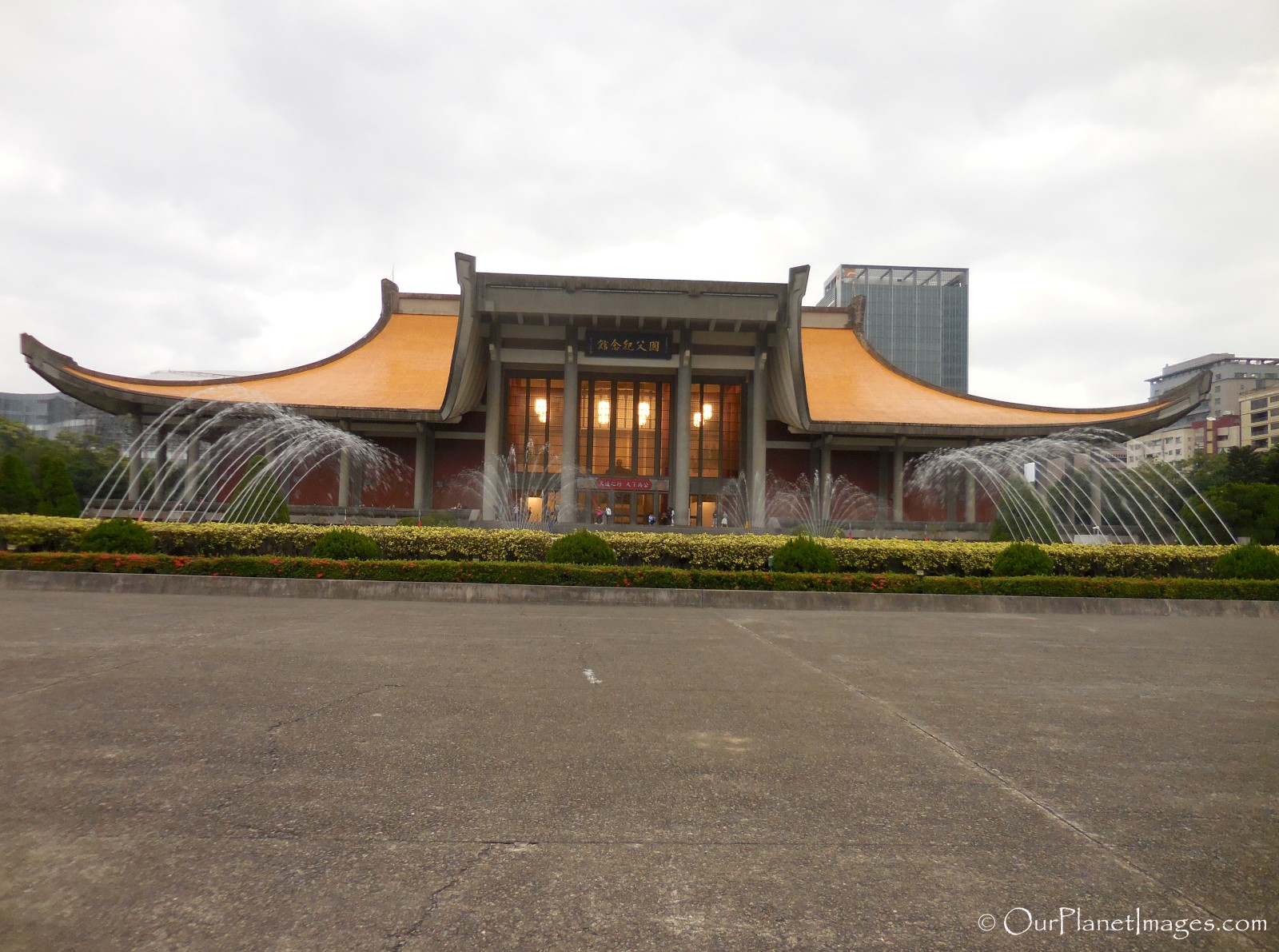 When the sun goes down the lights still shine on National Sun Yat-sen Memorial Hall. My closing photo is at twilight just after the sun set but while there was still some light in the sky.