The Chiang Kai-shek Memorial Hall was built in 1980 to honor the former President of the Republic of China (Taiwan) and is located next to Liberty Square in Taipei, Taiwan.
The octagon shaped roof represents the Chinese cultural symbolism of the number eight which is traditionally associated with fortune and wealth.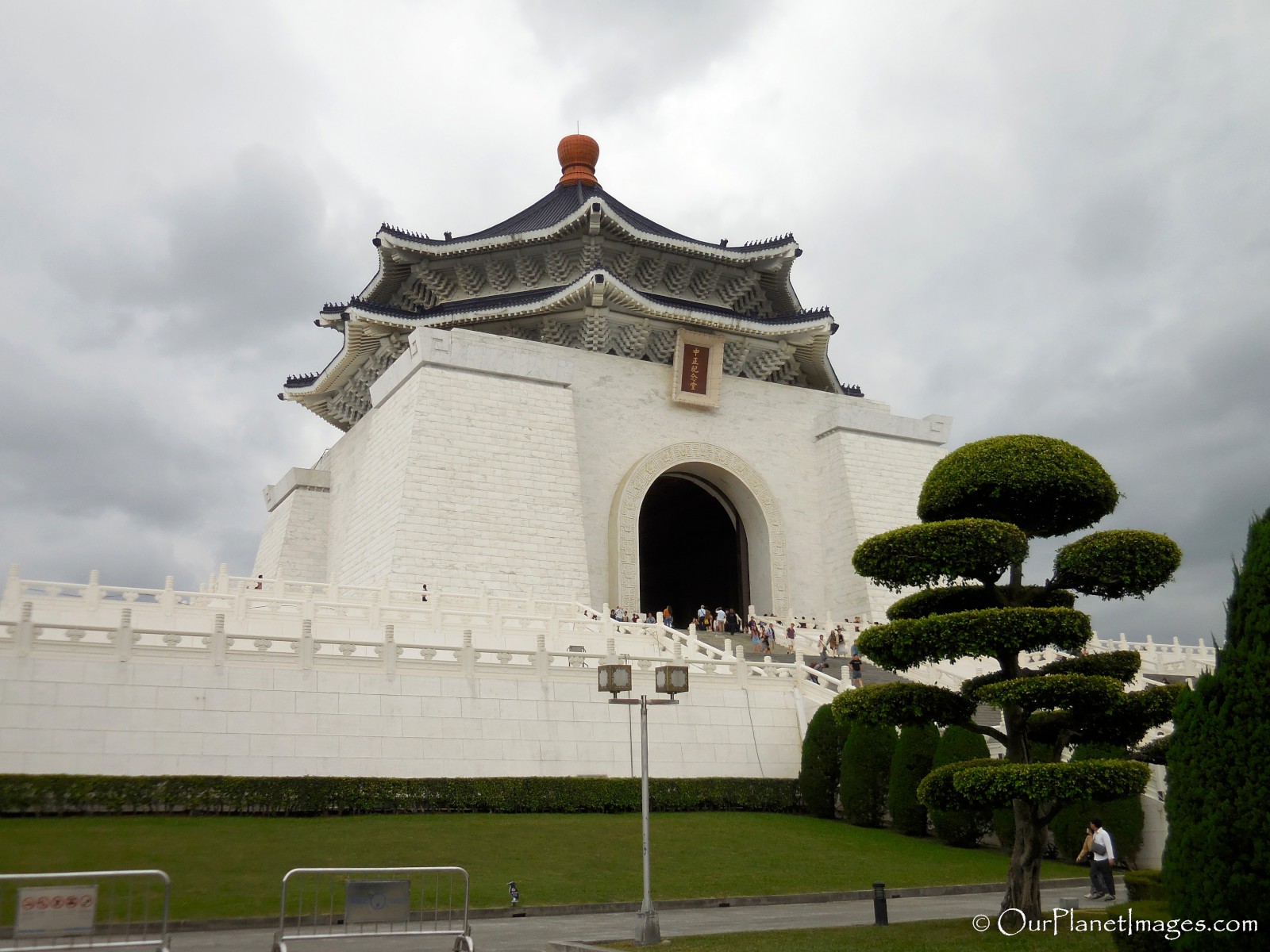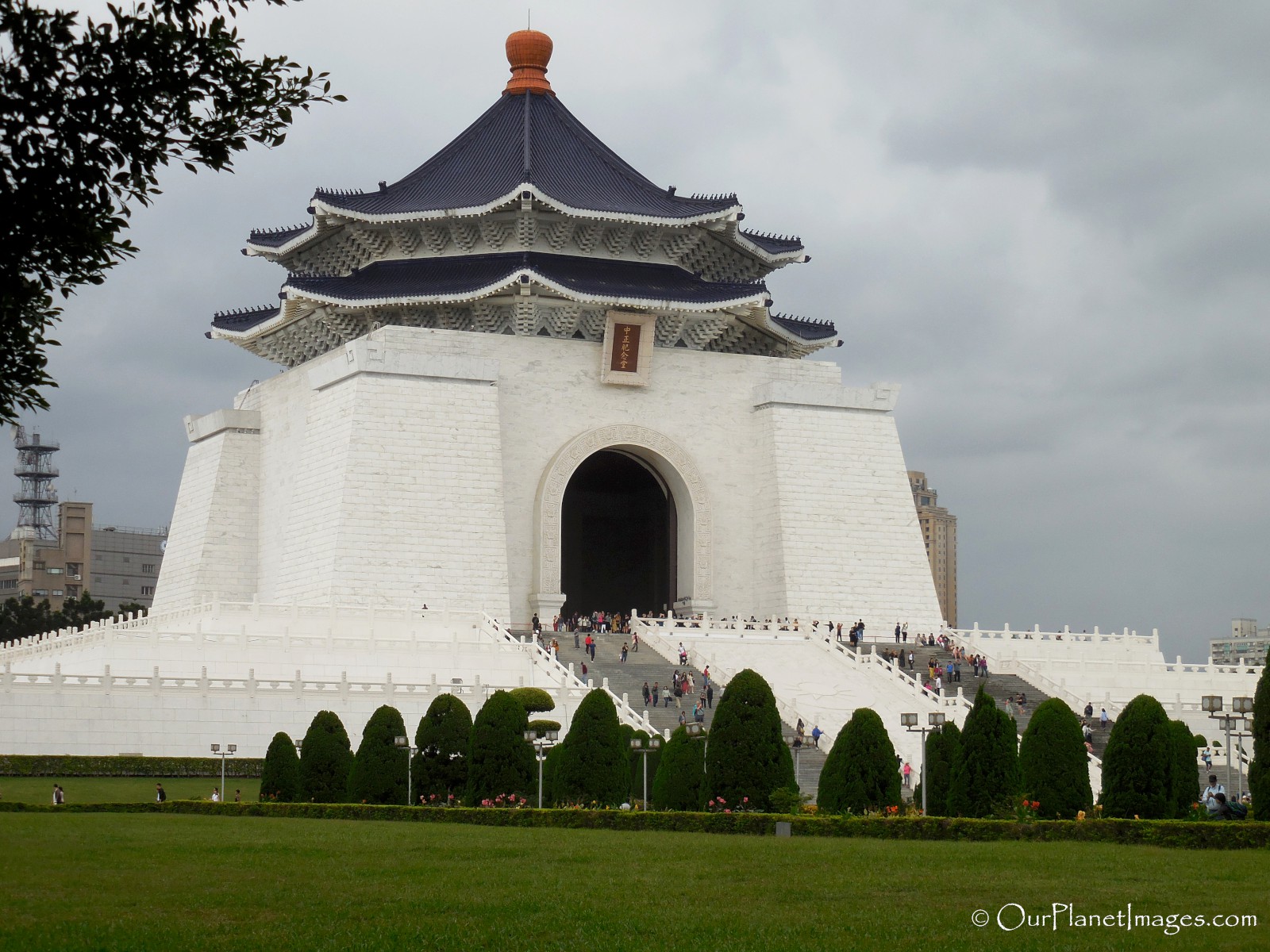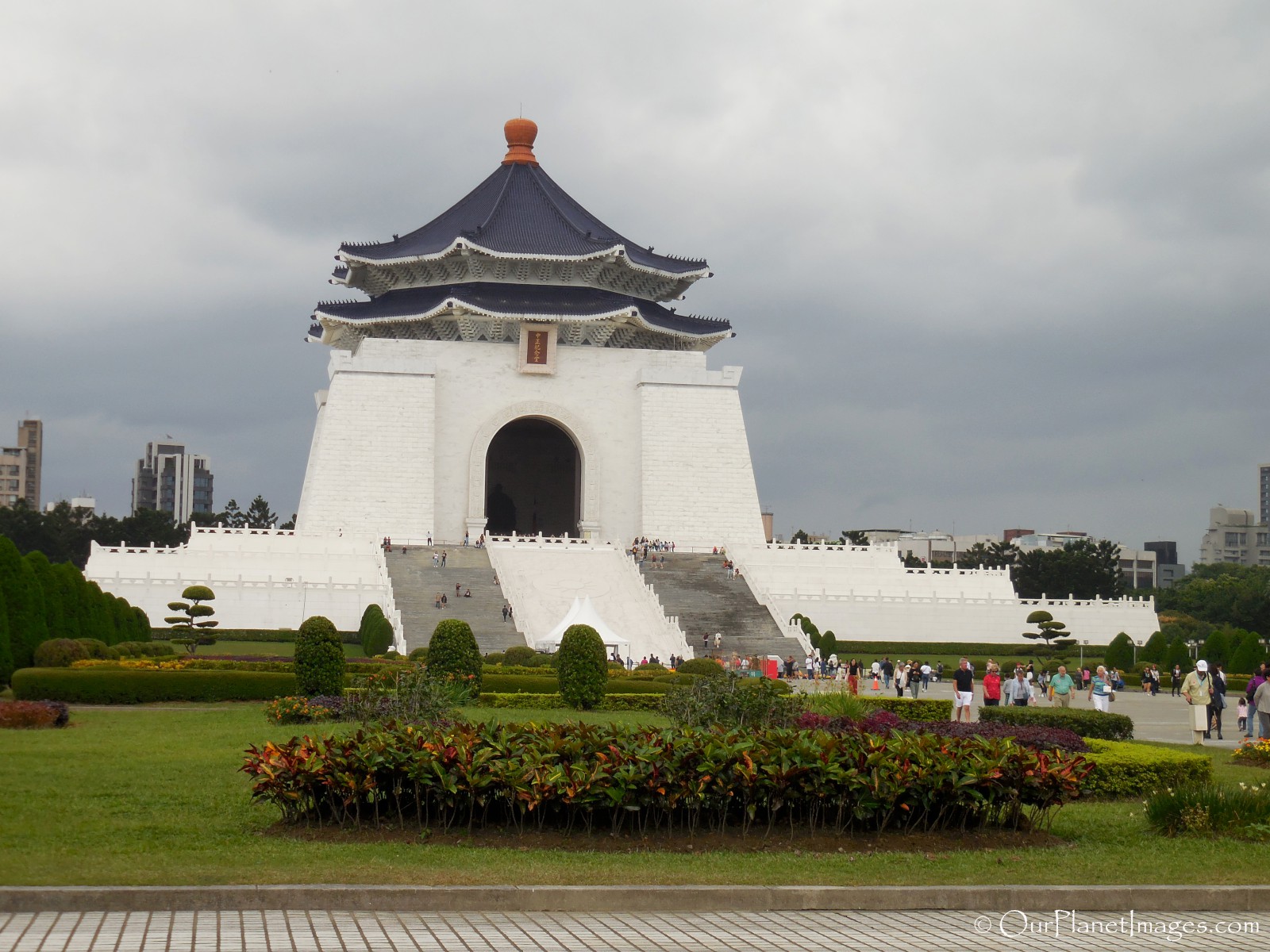 The building is 76 meters tall and has white walls with a blue tiled roof and topped with a red accent symbolizing the colors of the country's flag.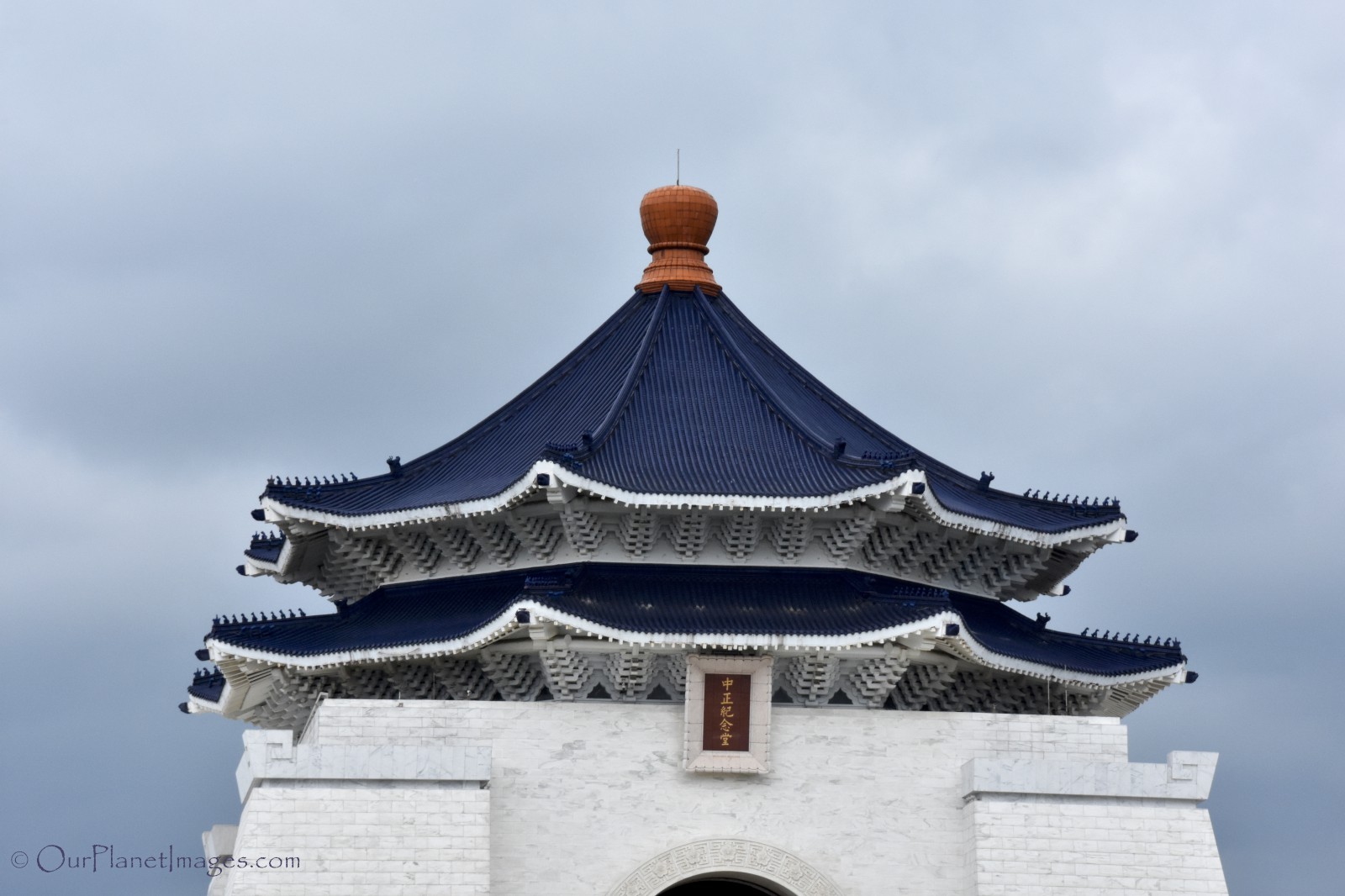 Two sets of parallel stairs lead up to the main hall. The stairs have 89 steps representing Chiang's age when he died.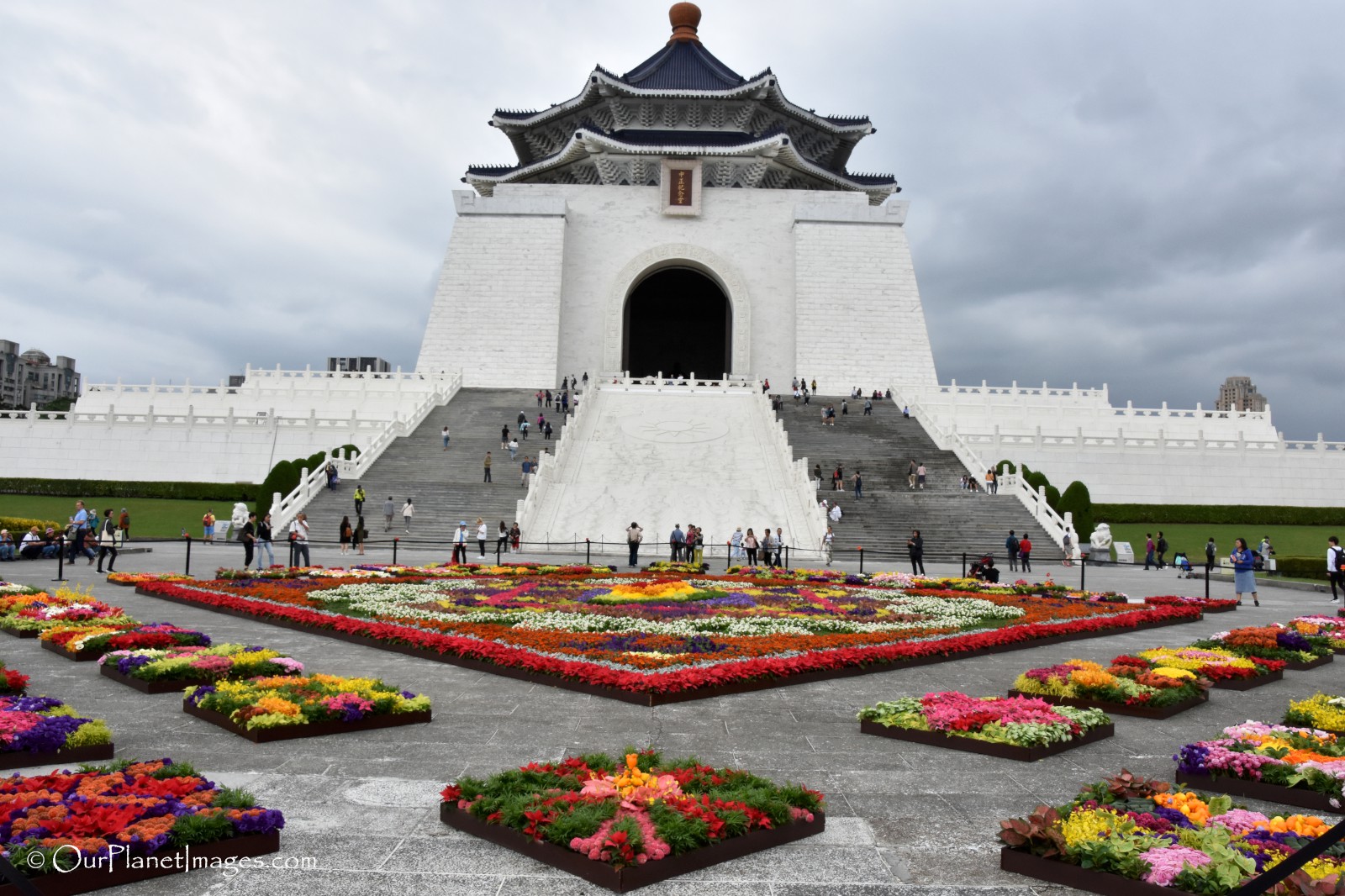 Separating the sets of stairs is a carved marble slab with the symbol of the sun that is the same symbol as used in the flag.
Inside the main hall is a large bronze statue of Chiang with a flag of the country on each side. The characters above his statue read Ethics, Democracy and Science". The inscriptions on the sides say "The purpose of life is to improve the general life of humanity" and "The meaning of life is to create and sustain subsequent lives in the universe".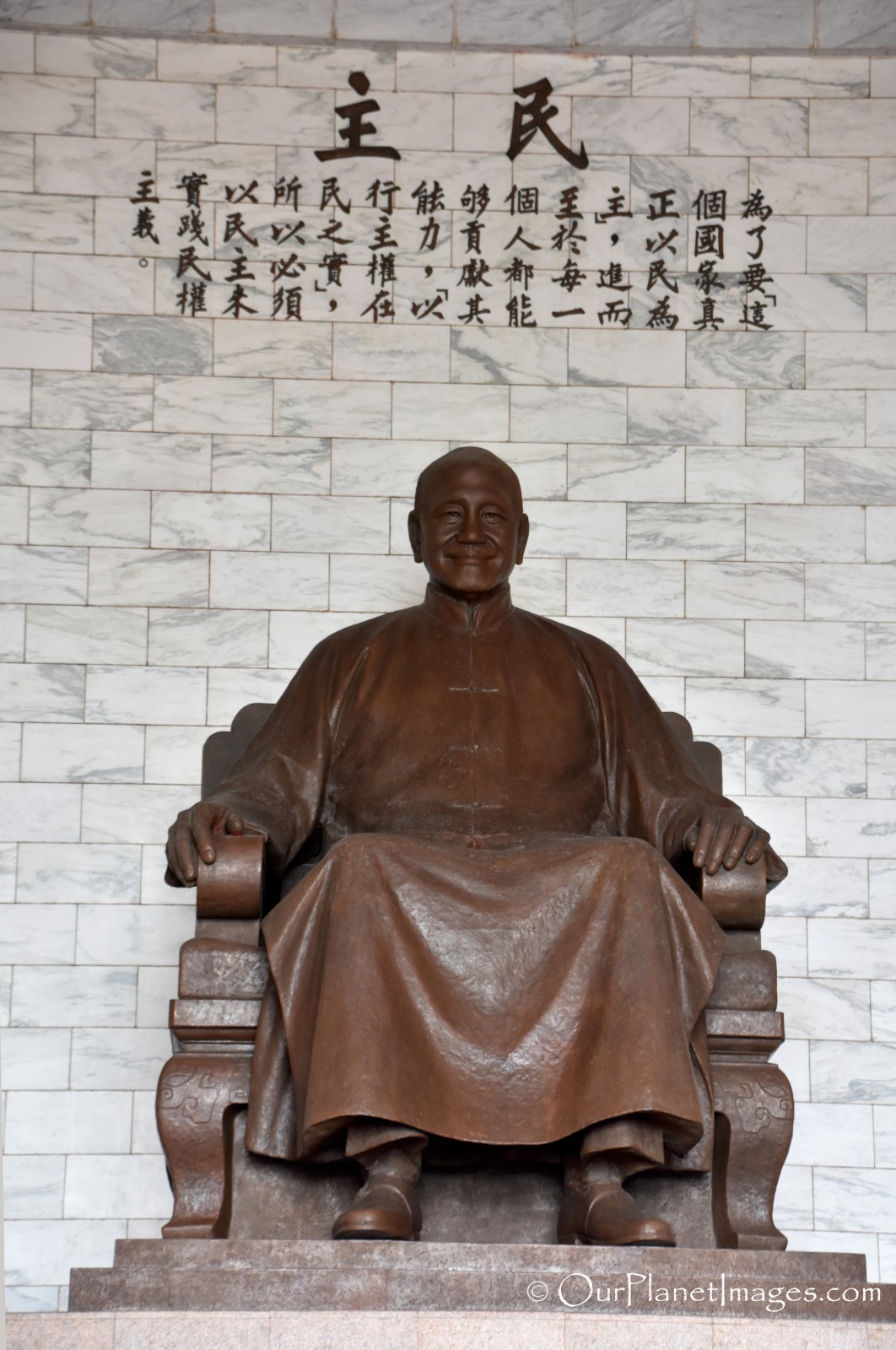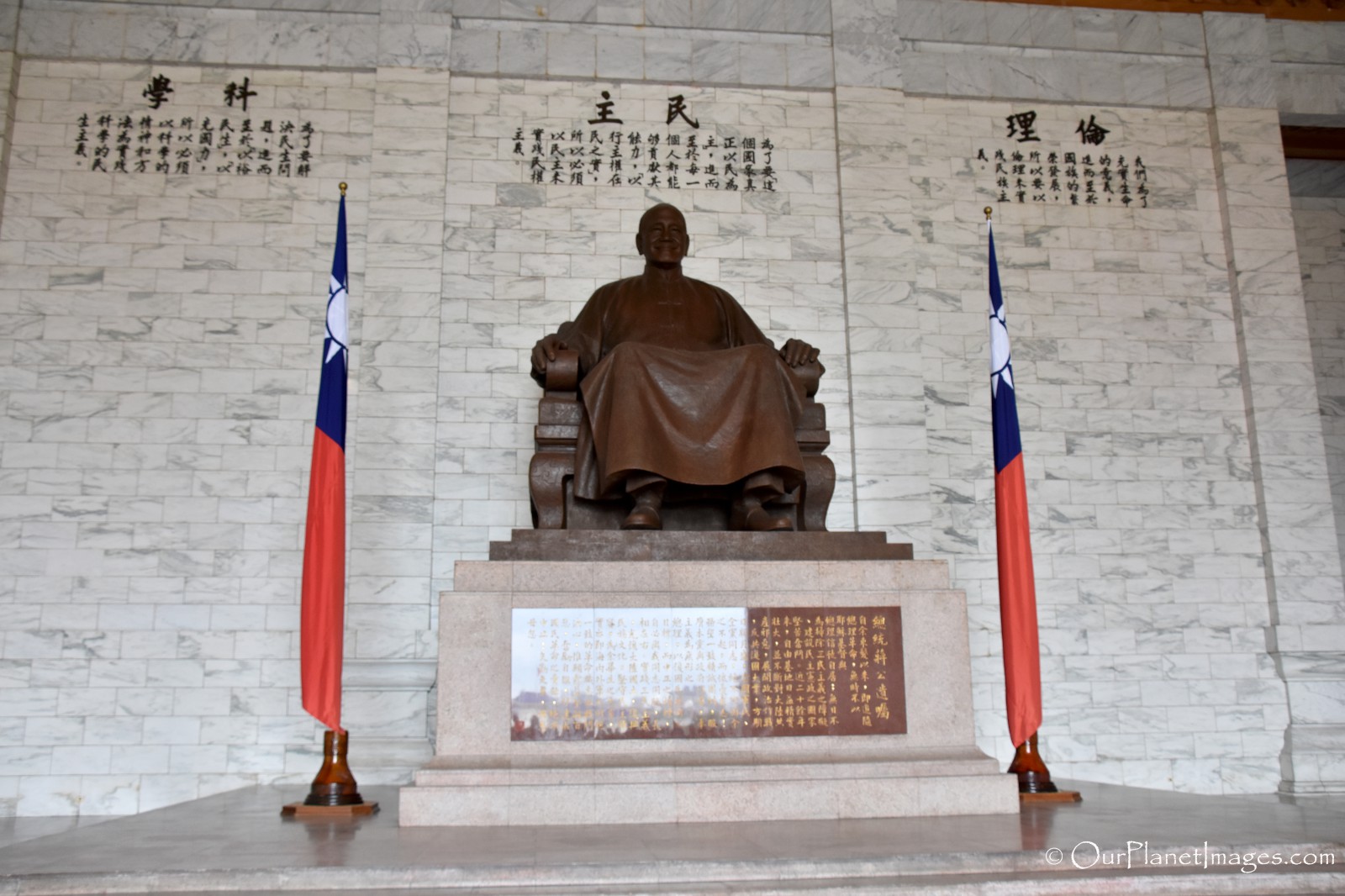 The roof of the hall uses the same eight sided symbol and also has the sun symbol in the center. Below the hall is a museum documenting Chiang's life and exhibits about Taiwan's history.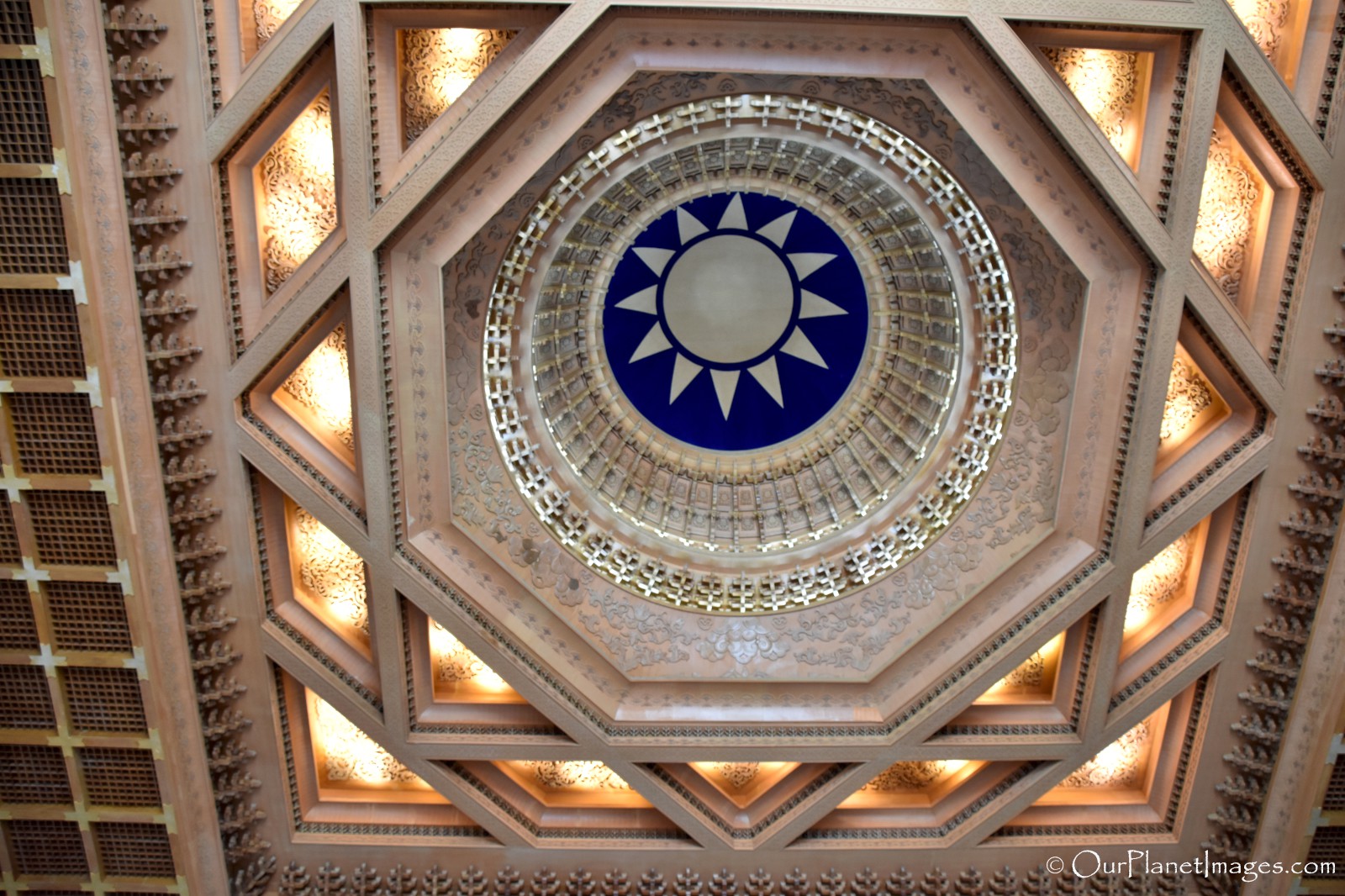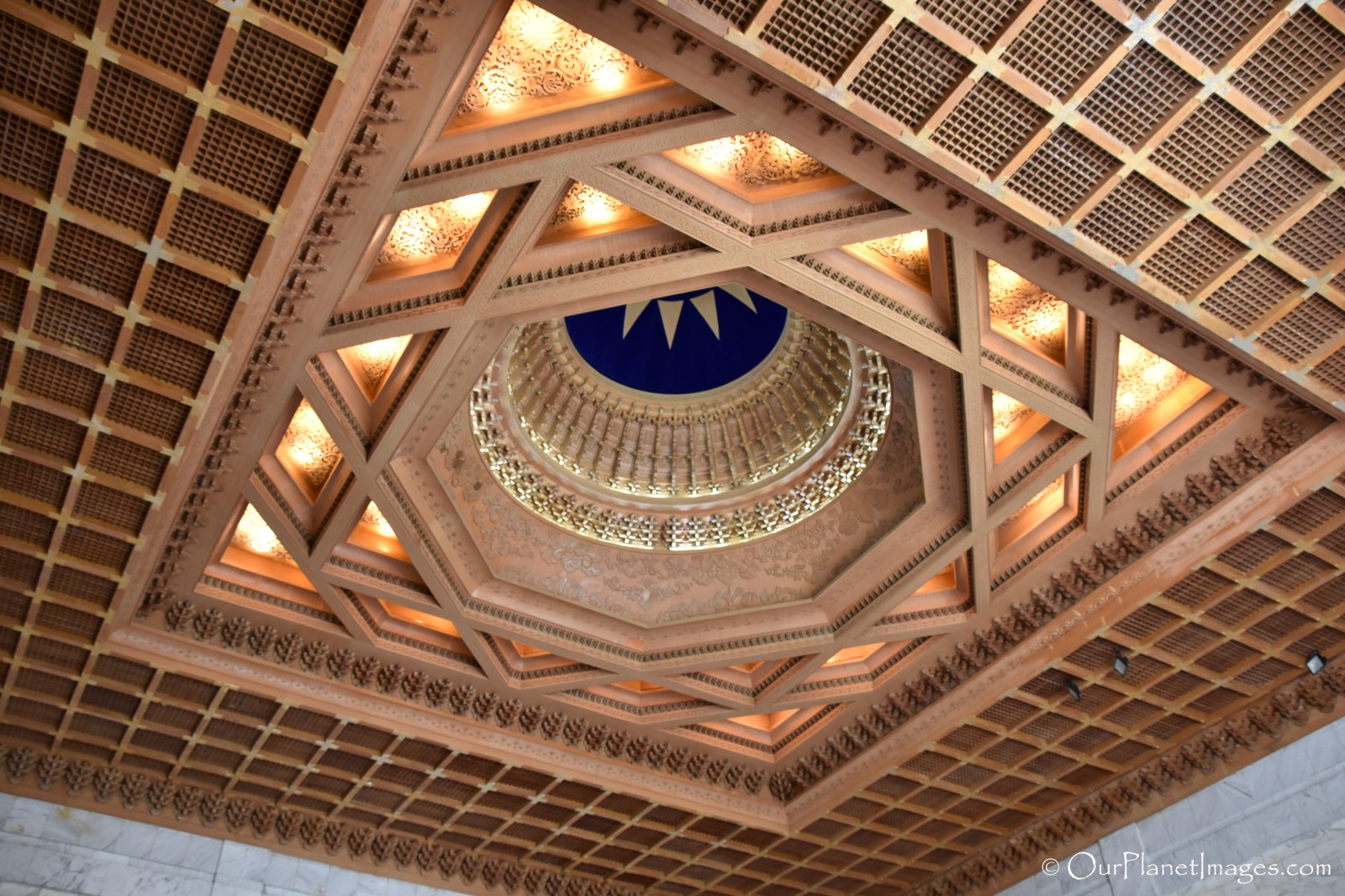 The statue of Chiang is guarded by two military personnel and the guards are changed every hour (see the link below for the post on the changing of the guard).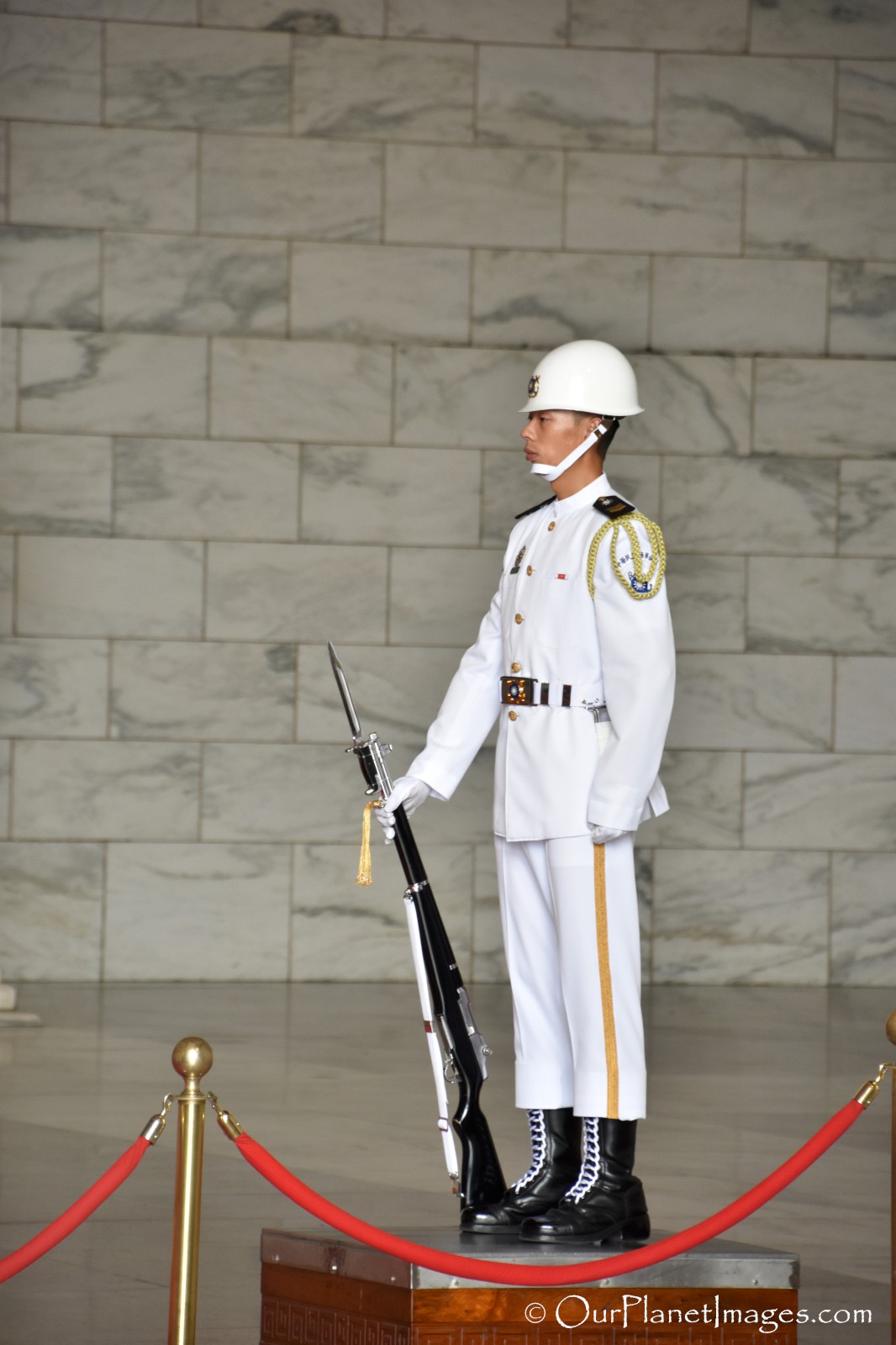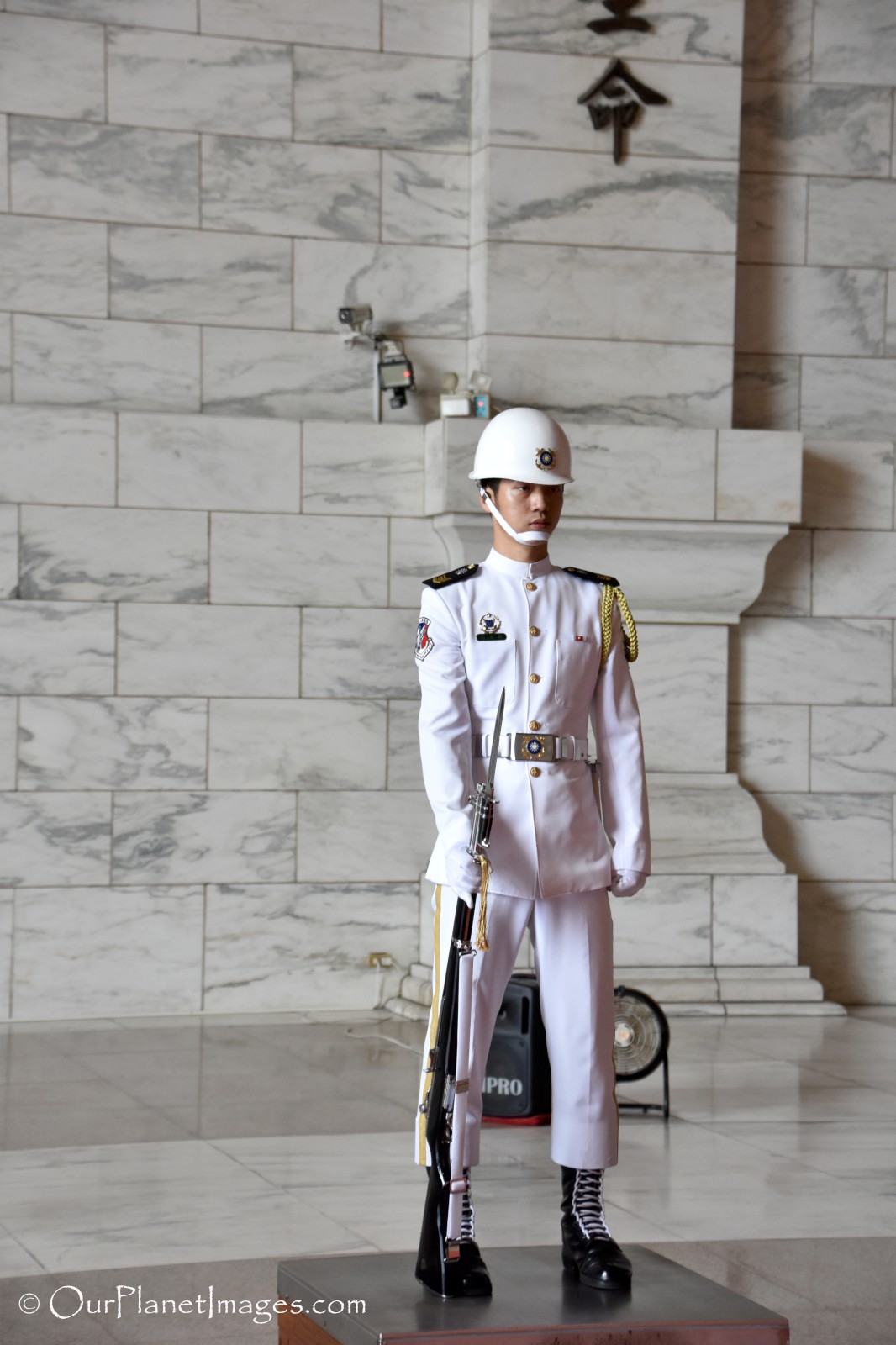 Photos of the Chiang Kai-shek Memorial Hall are instantly recognized as being from Taiwan and is probably the second most recognized building from Taiwan after Taipei 101 tower. The building itself is simple but the octagon roof gives it a distinctive character.
The memorial hall is part of Liberty Square and is on the opposite end of the massive entry gate into the walled complex. The statue is guarded 24 hours a day which displays the importance of the memorial.
The gardens between Liberty Square and the memorial hall are nicely landscaped and are enjoyable to walk around, especially the pond area.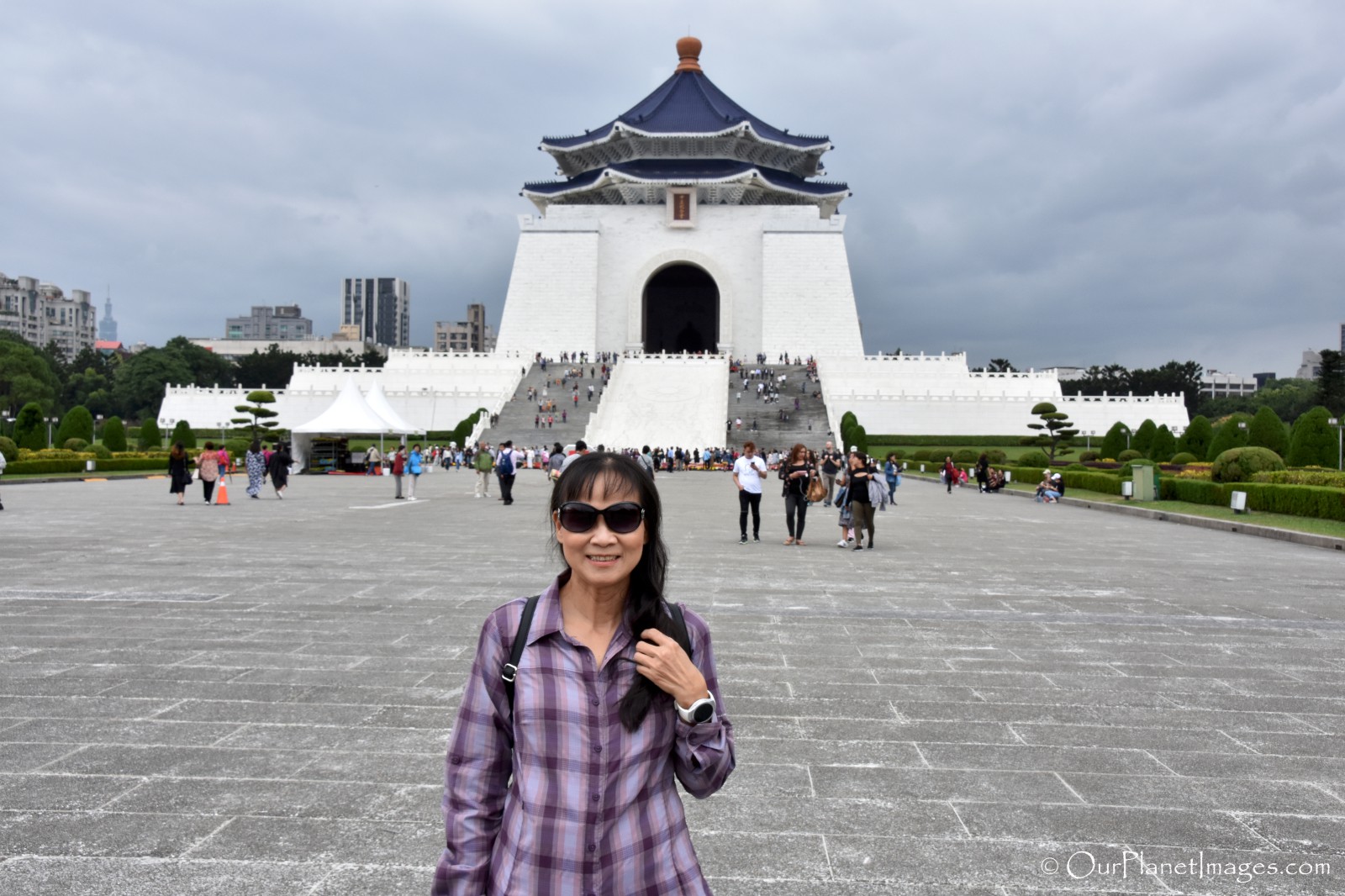 The area in front of the memorial hall is concrete but Liberty Square is completely tile. Taking a floor level view of the memorial hall from Liberty Square makes the tiled area appear to be part of the memorial hall. Sometimes photos can be deceptive!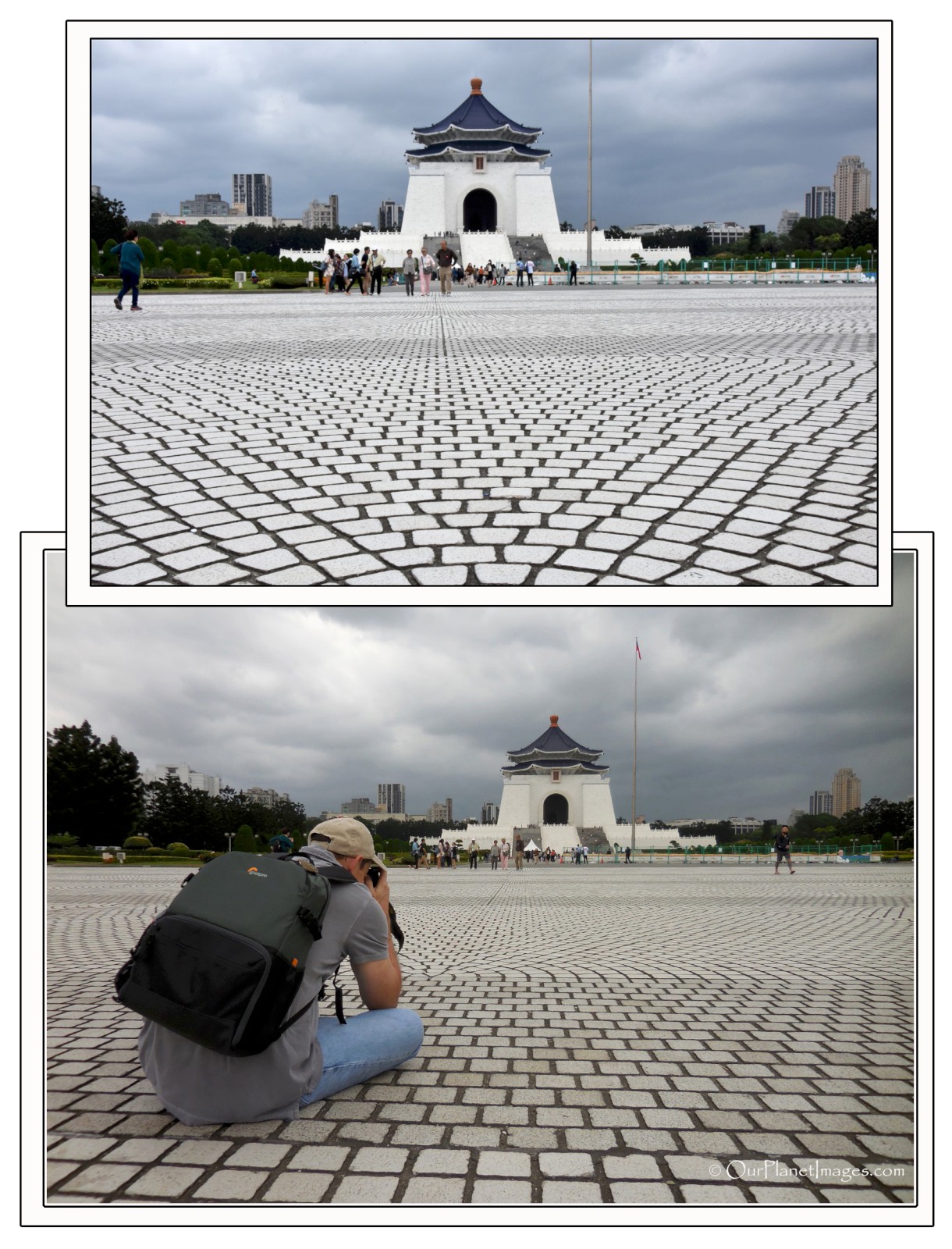 Taking a good photo is not always about the thing that are in the photo, sometimes it might have more to do with the thing that you leave out.