The Lincoln Monument is a tribute to President Lincoln and sits at the end of the Washington Mall opposite of the Capital Building. The memorial building is 189 feet wide, 118 feet deep, 99 feet tall and is supported by 36 columns representing the 36 stated in the union at the time of Lincoln's death.
The Lincoln Memorial is located at end of the reflecting pool across from the Washington Monument. The photos below were taken from the Washington Monument and the World War II monument and show the reflecting pool at the base of the steps leading to the Lincoln Monument.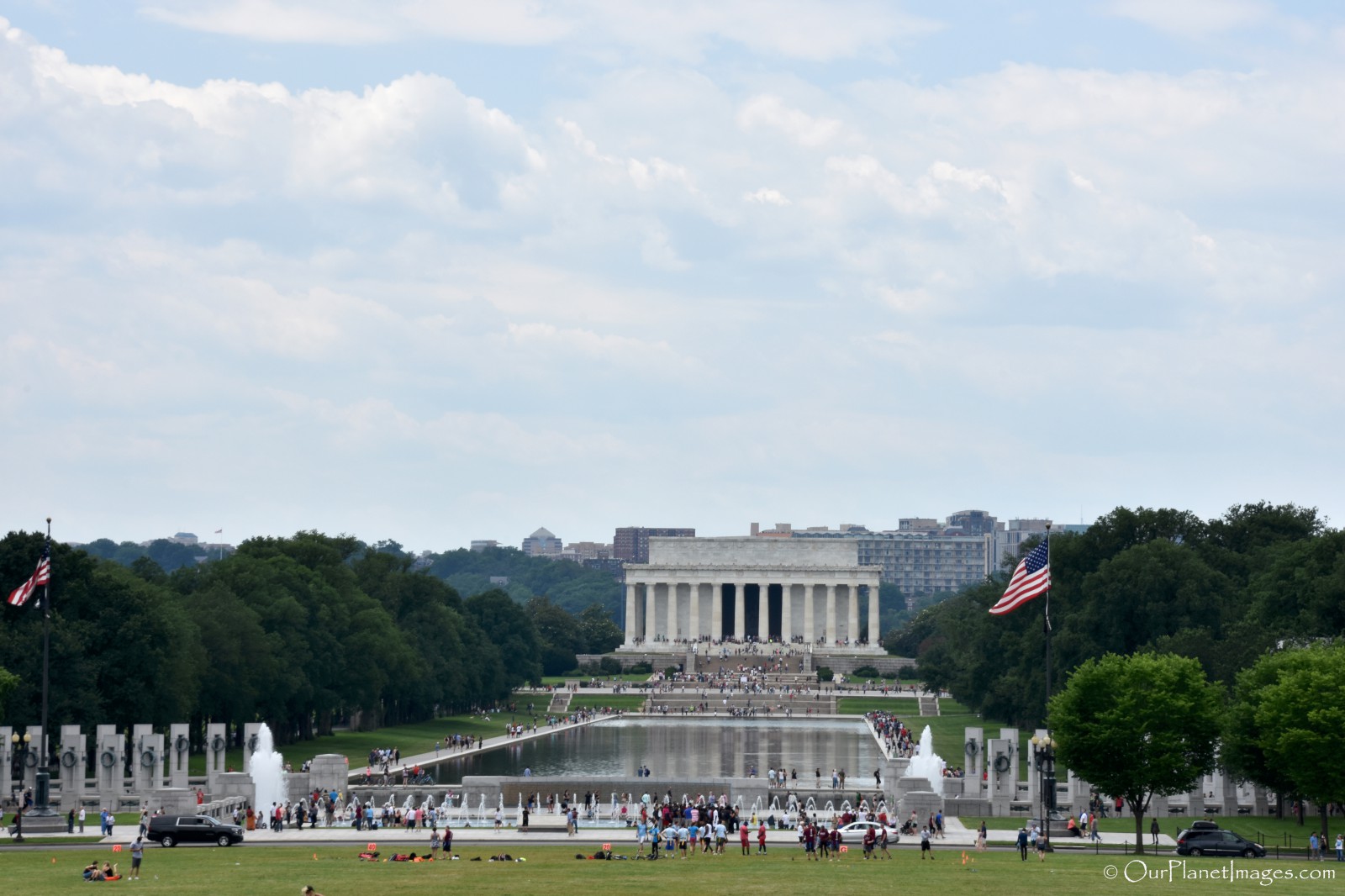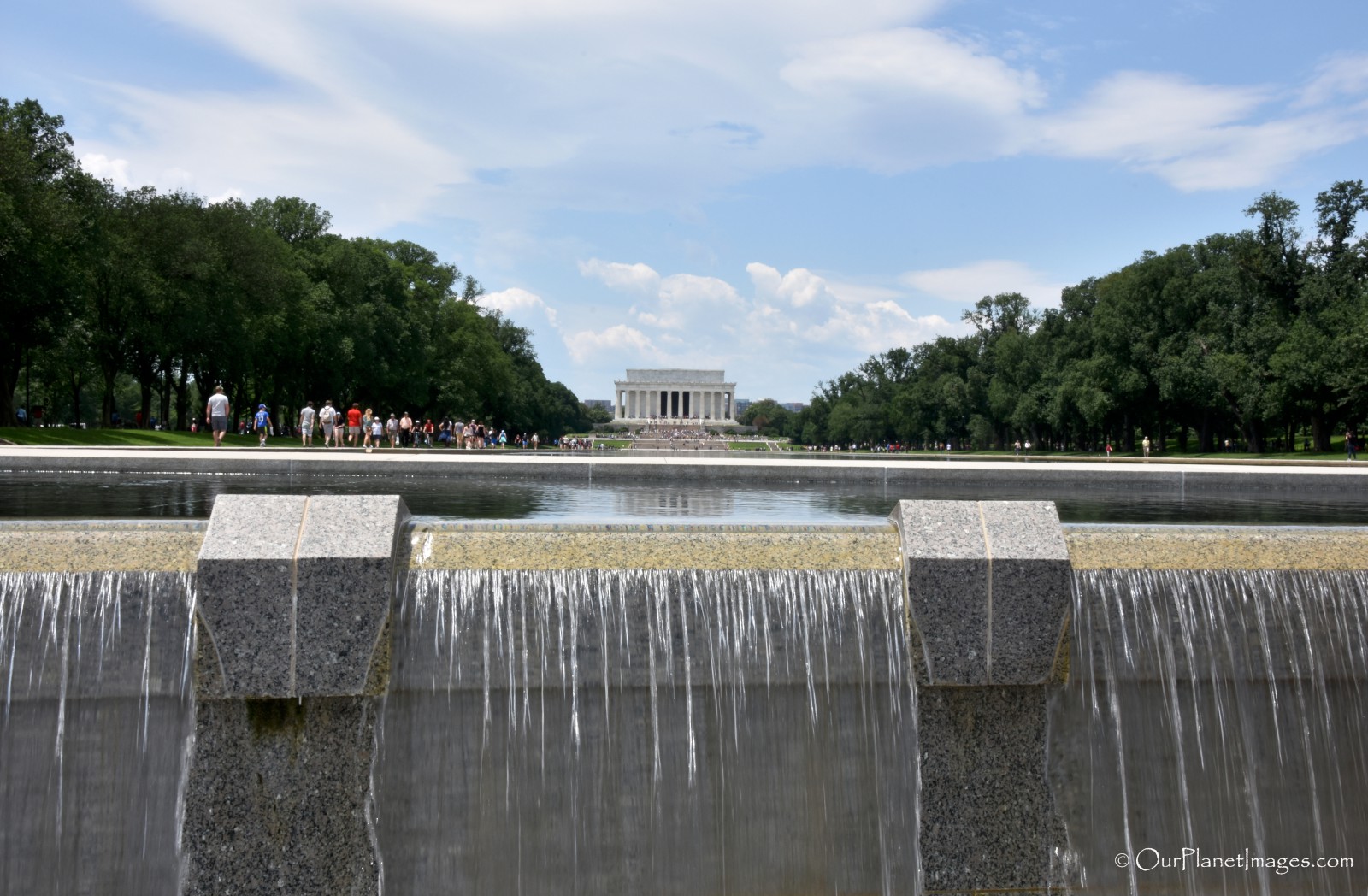 Around the top of the building are the names of the 48 states in the union when the memorial was built with the date of their admittance into the union written in roman numerals. Just above the 36 columns are the names of the 36 states in the union at the time of Lincoln's death along with their dates of admittance.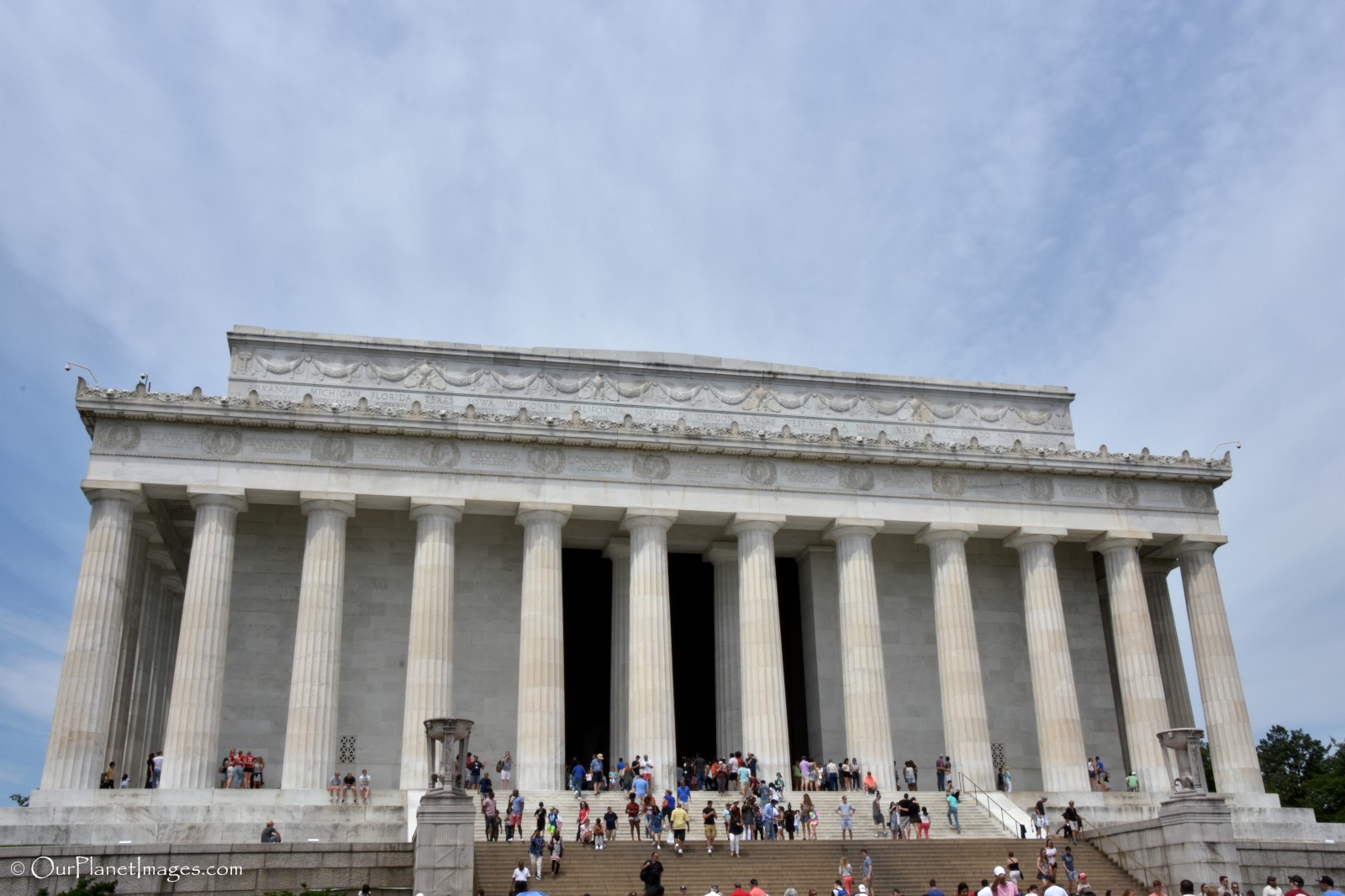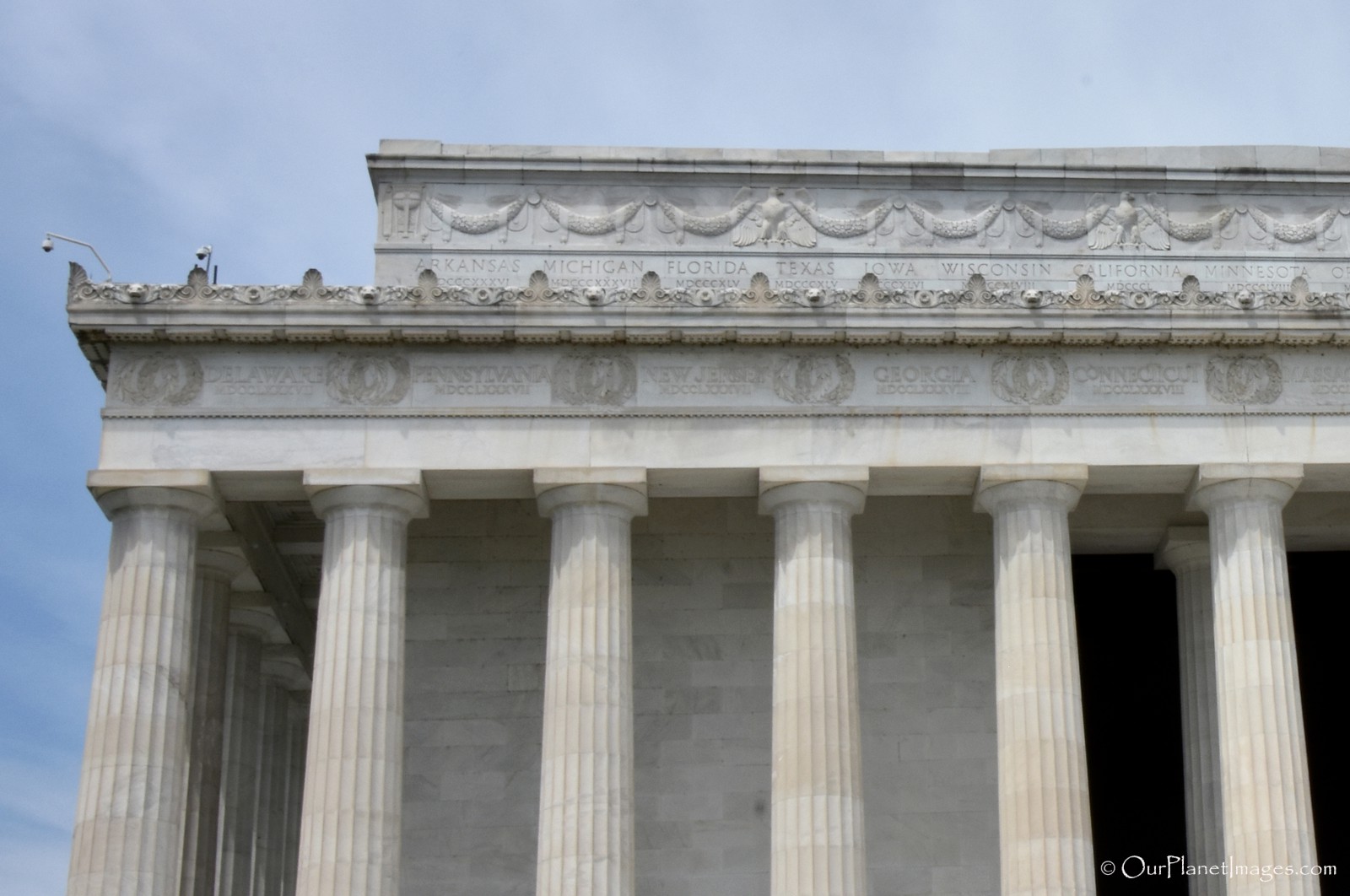 Inside the memorial is a statue of Lincoln sitting on a chair. The statue is 19 feet high but if he were standing it would be 28 feet tall. On either side of Lincoln are the words of his Gettysburg Address speech and his speech from his second inaugural address.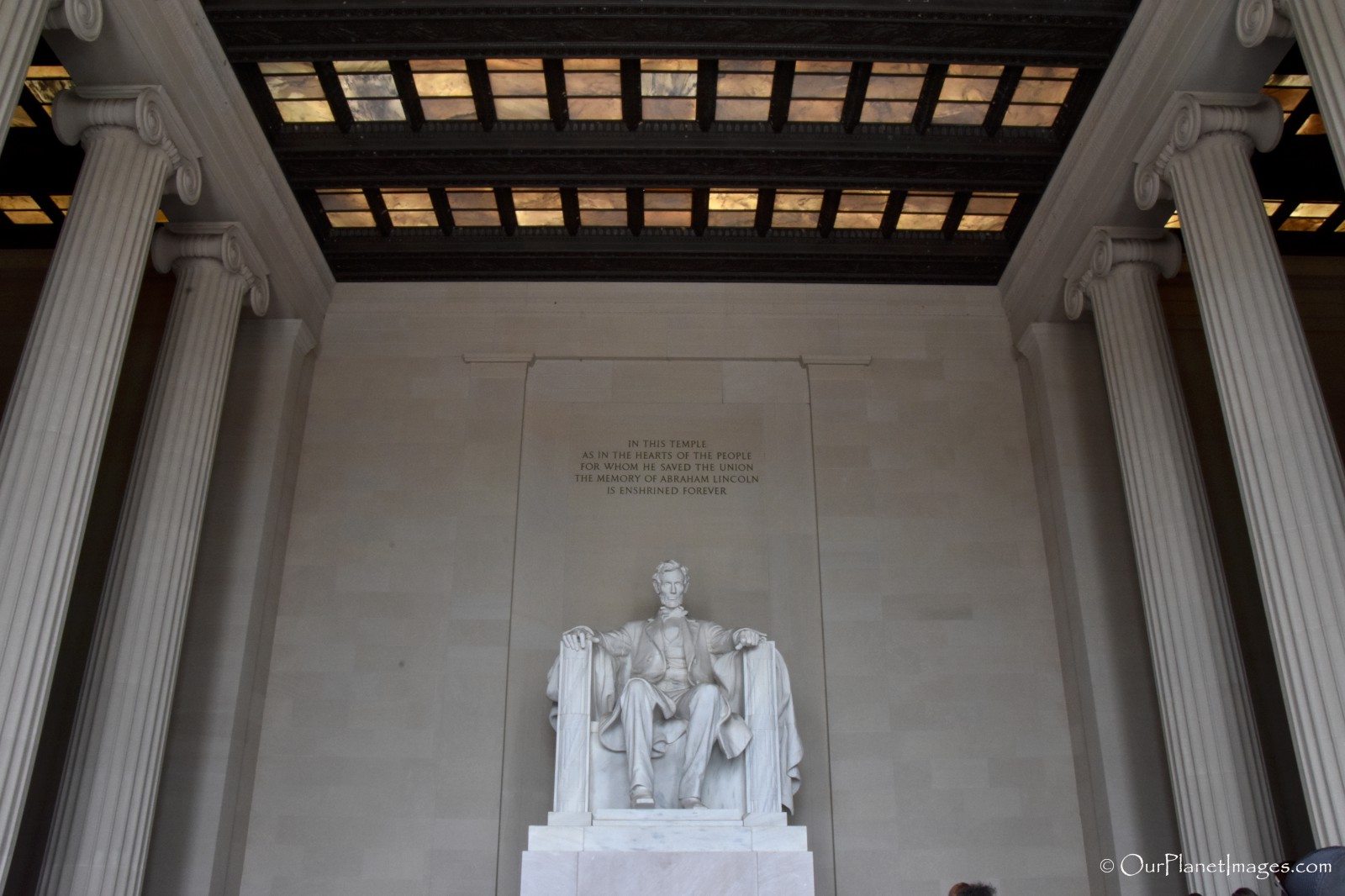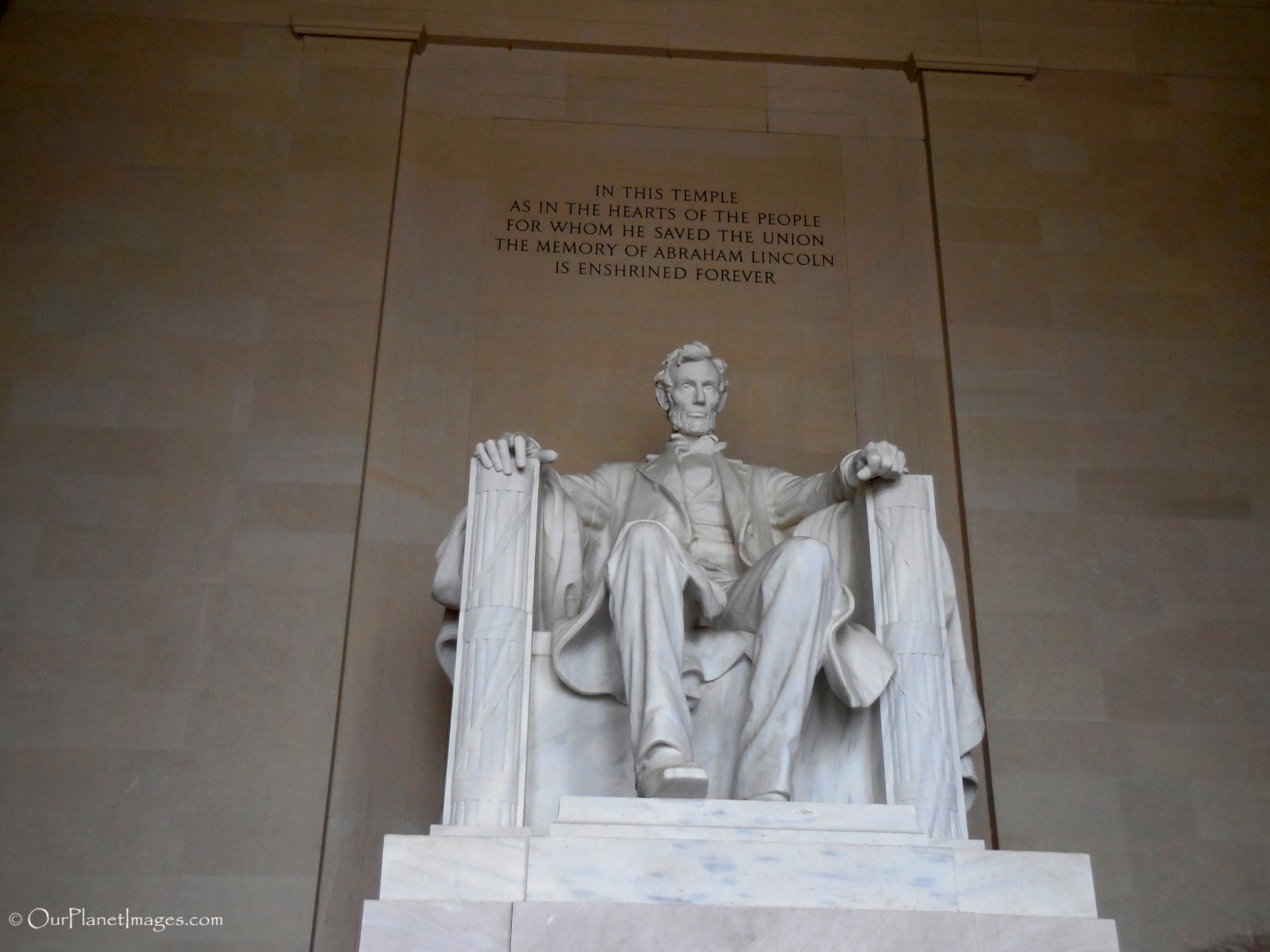 The final photo is a night time photo which shows the monument with Lincoln sitting inside. I think the night time view of the monument is more impressive than the daytime because it is difficult to see the statue of Lincoln from a distance during the daytime.