The Thê Húc Bridge is a small pedestrian bridge that is located in the heart of Hanoi, Vietnam.
The bridge is instantly noticeable because of it bright color and because of the construction design. The arched bridge consists of 15 segments spanning across 32 round wooden pillars joined together in 16 pairs of legs. Both the pillars and the bridge's railing are painted a vermillion red causing the bridge to be the most eye-catching attraction in the area.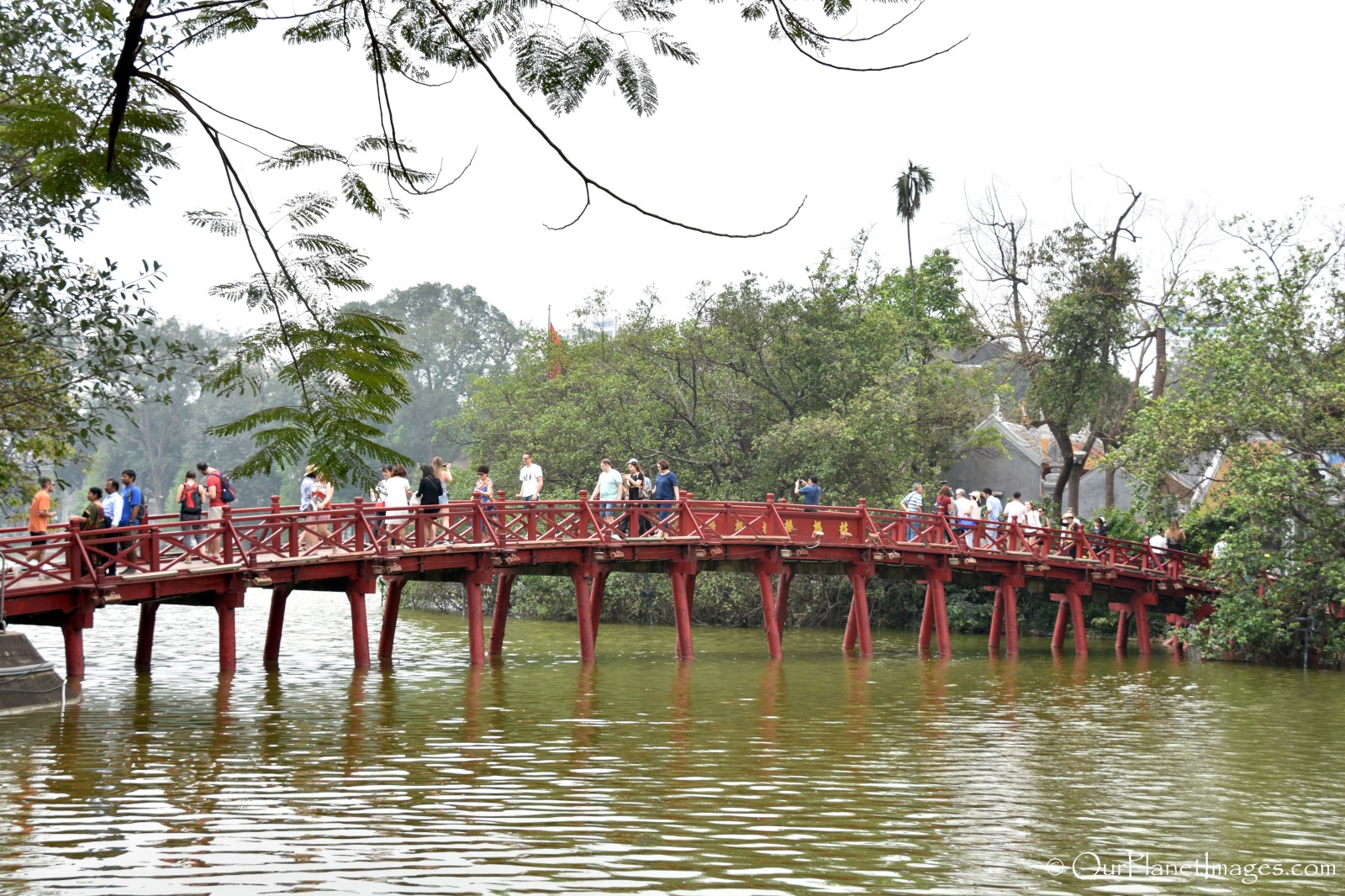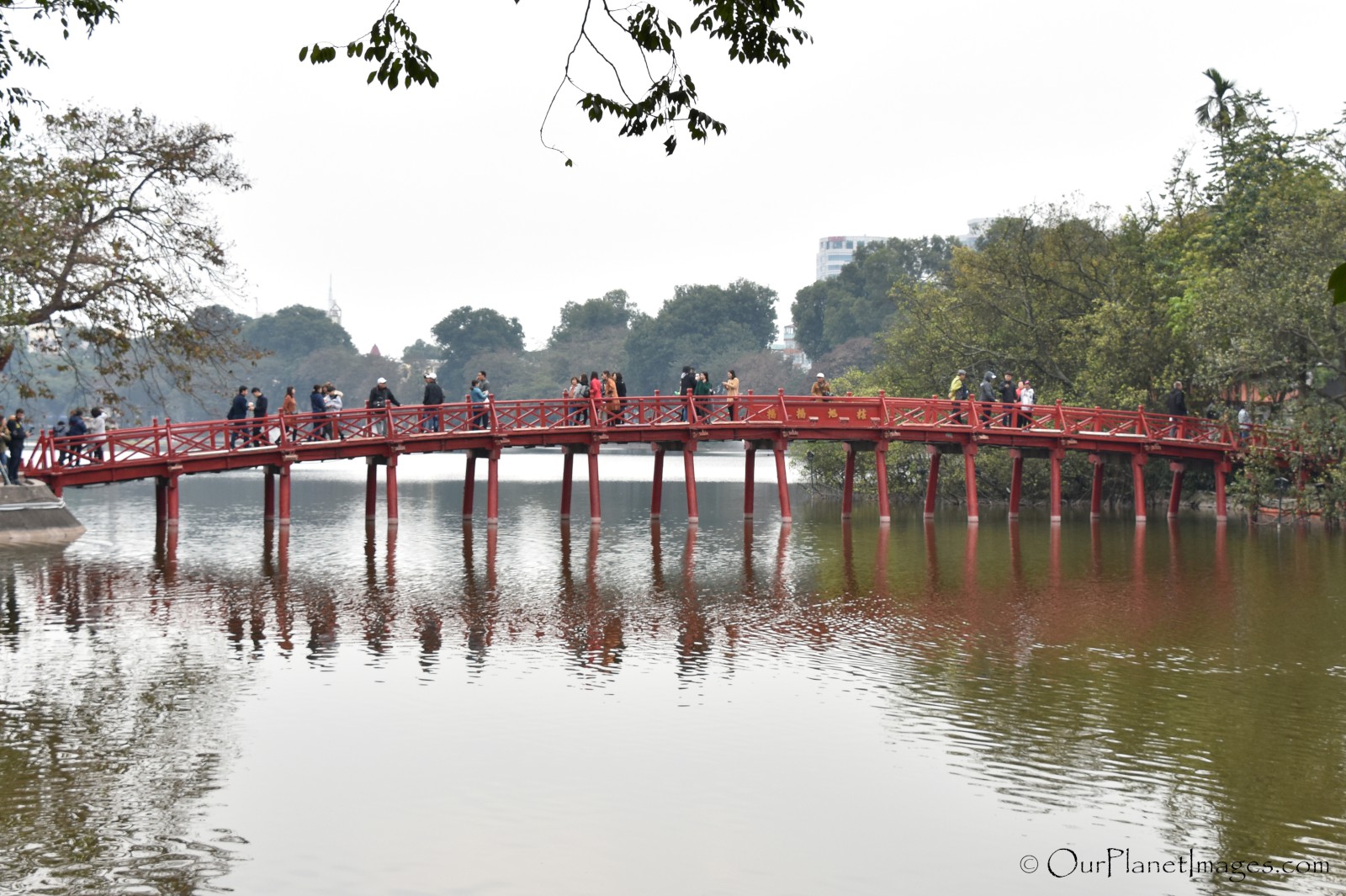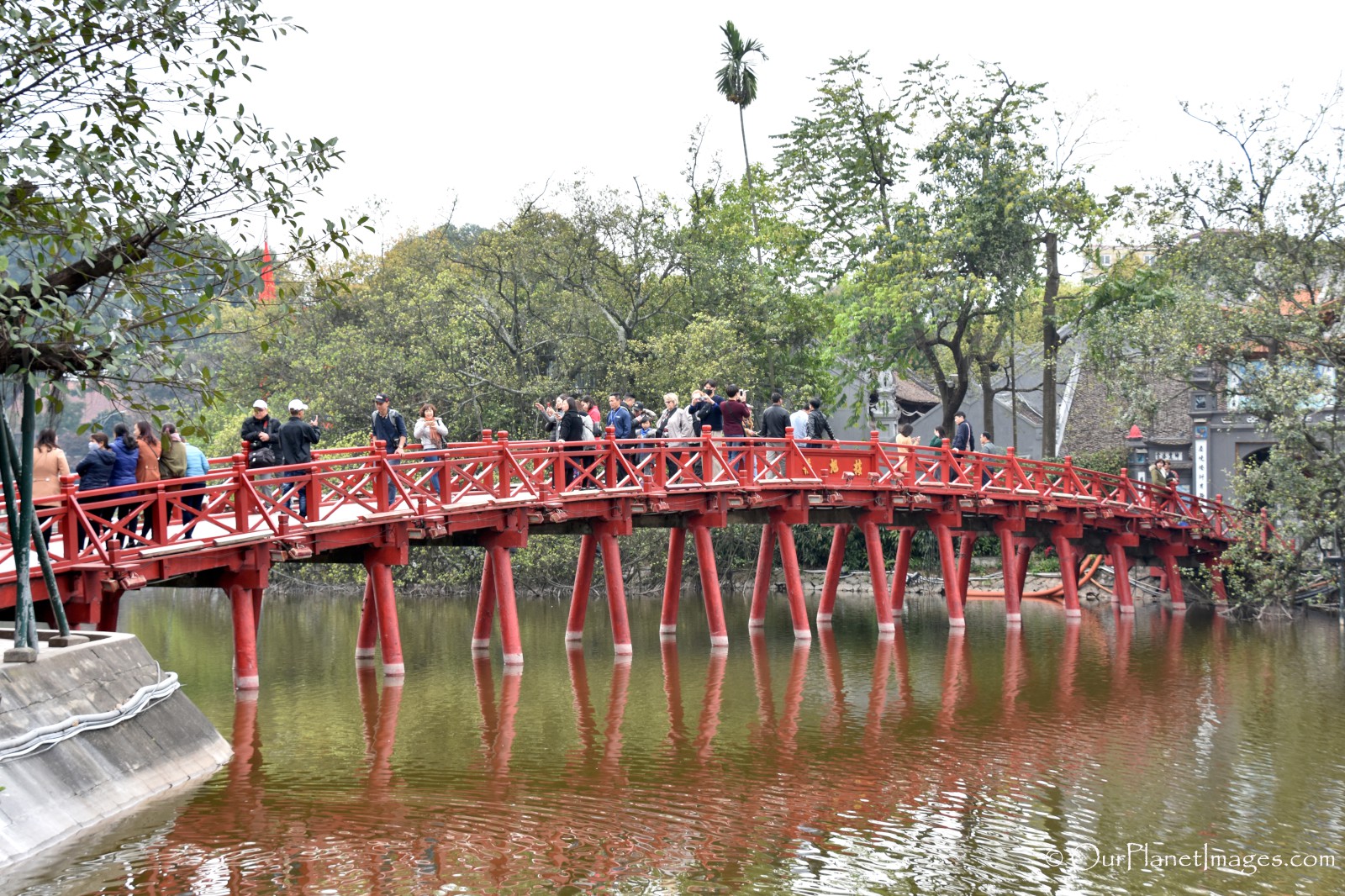 Bridge to Ngọc Sơn Temple
The Thê Húc Bridge was constructed 1865 to connect the banks of the Hoan Kiem Lake to the Ngọc Sơn Temple which is located on an island in the middle of the Hoan Kiem Lake.
The landing pad of the bridge is directly in front of the entrance gate for the Ngọc Sơn Temple.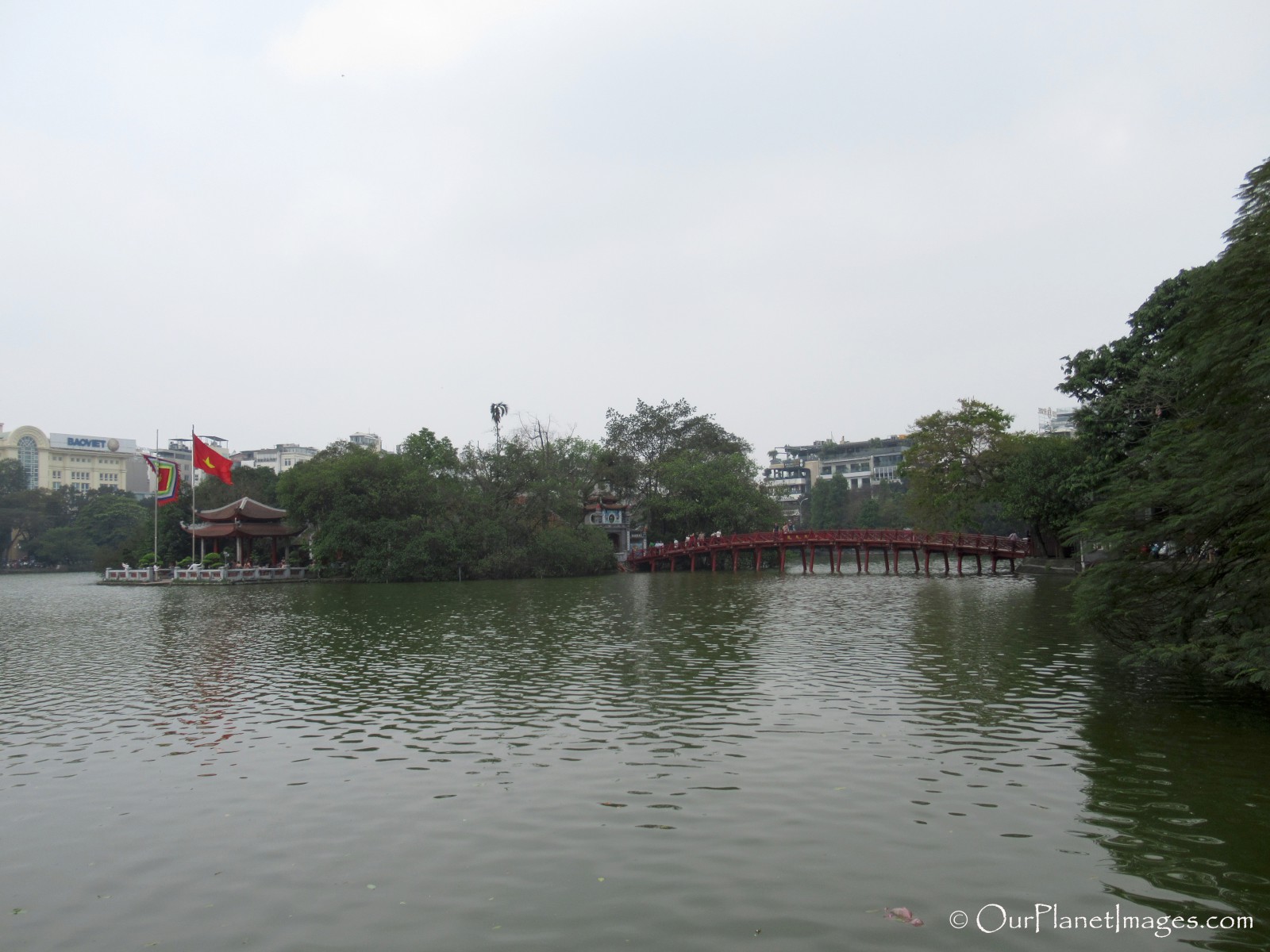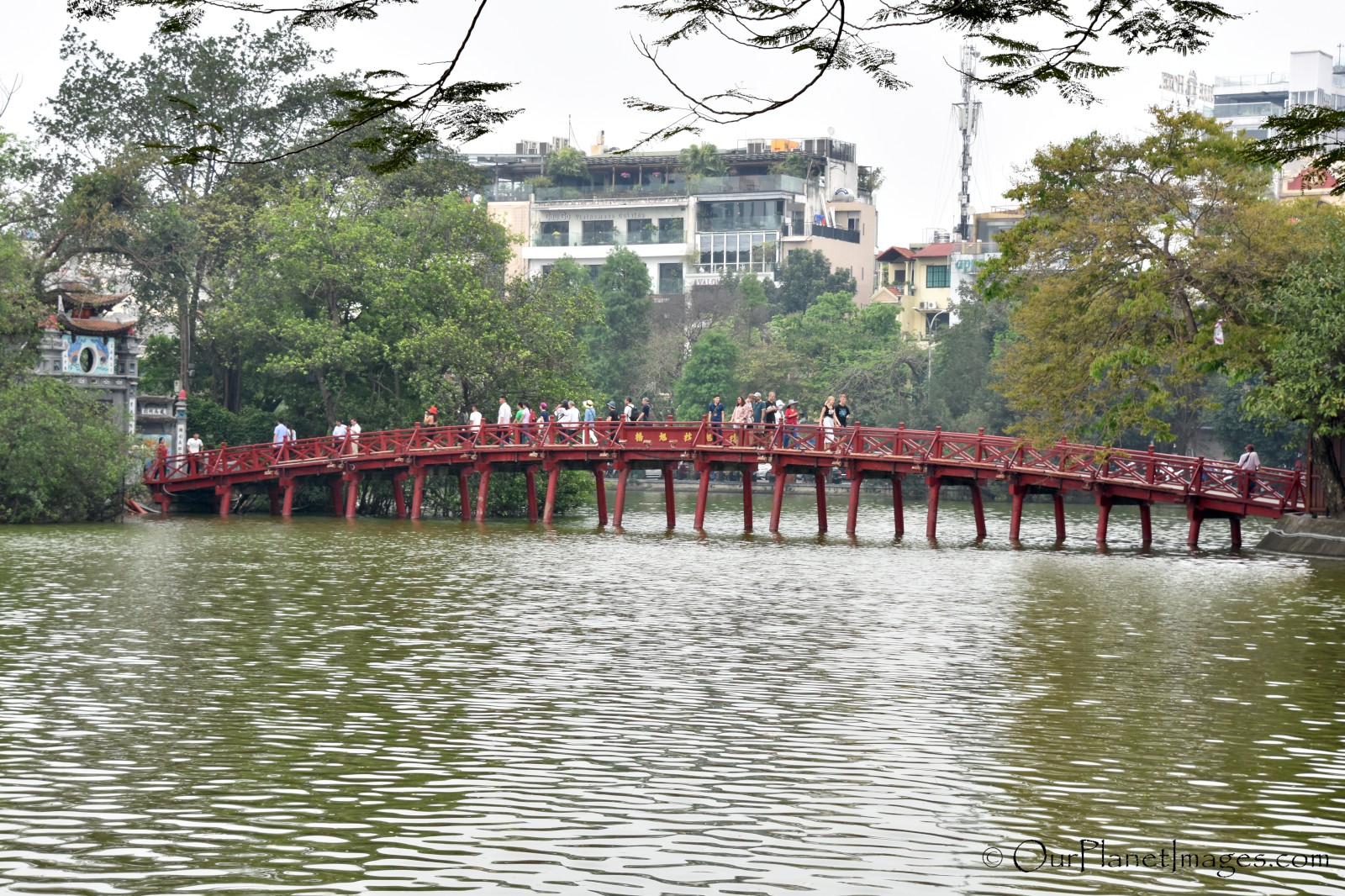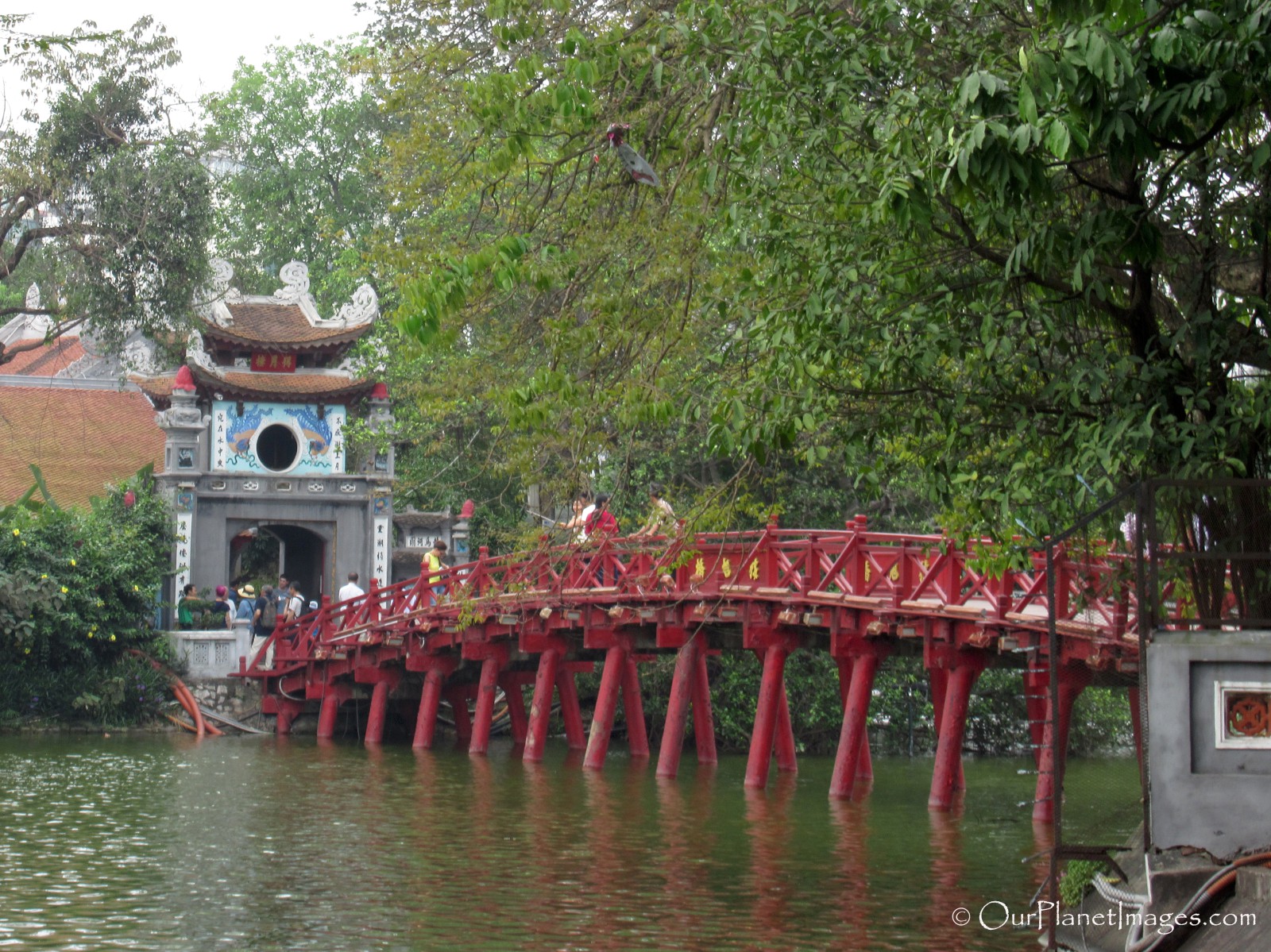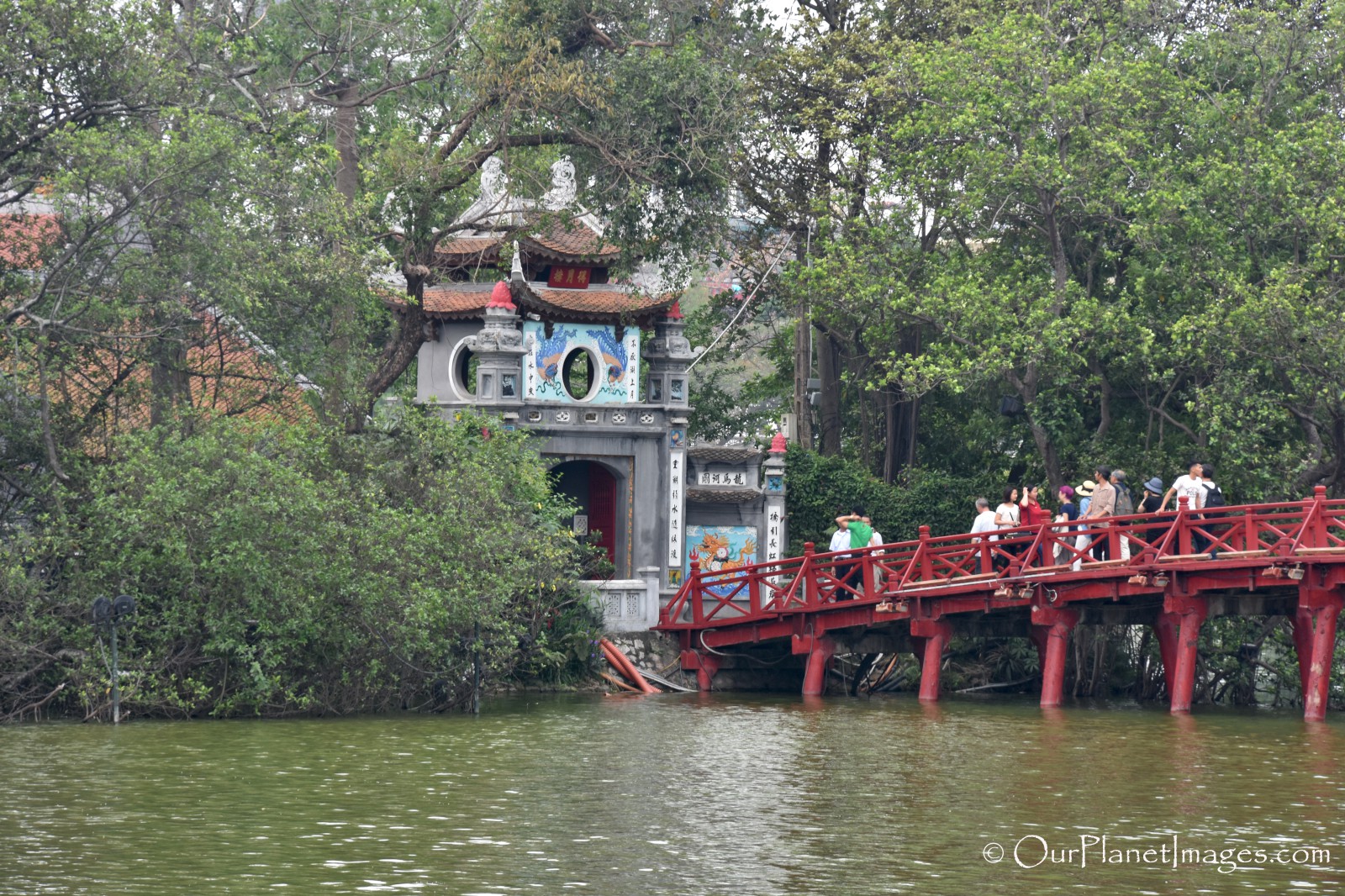 My favorite time to see the Thê Húc Bridge is at night when the bridge is lit. The bright red color of the bridge contrasting with the darkness of the night is really nice. Additionally, if the wind is calm the reflection of the bridge off the water is pretty.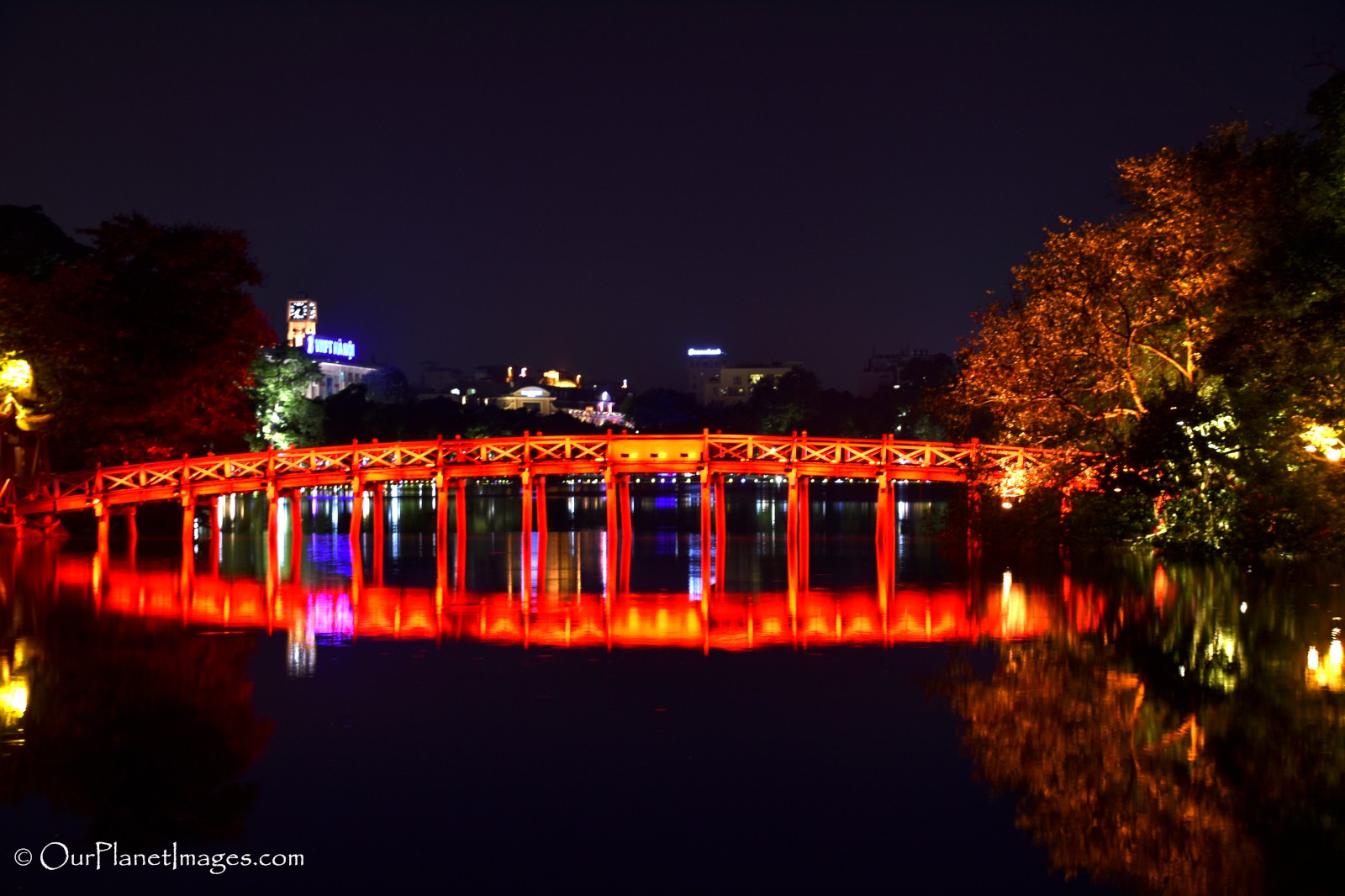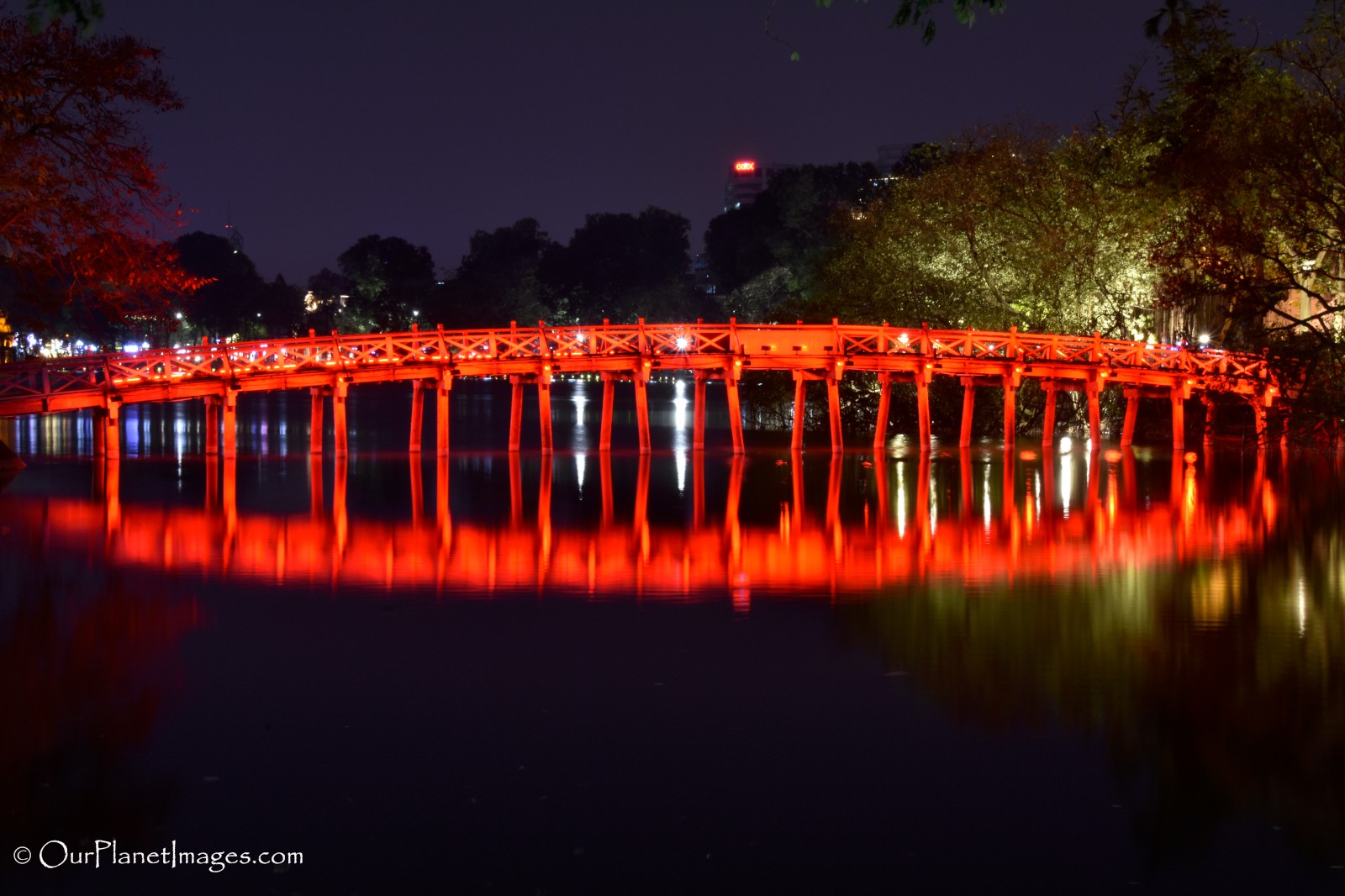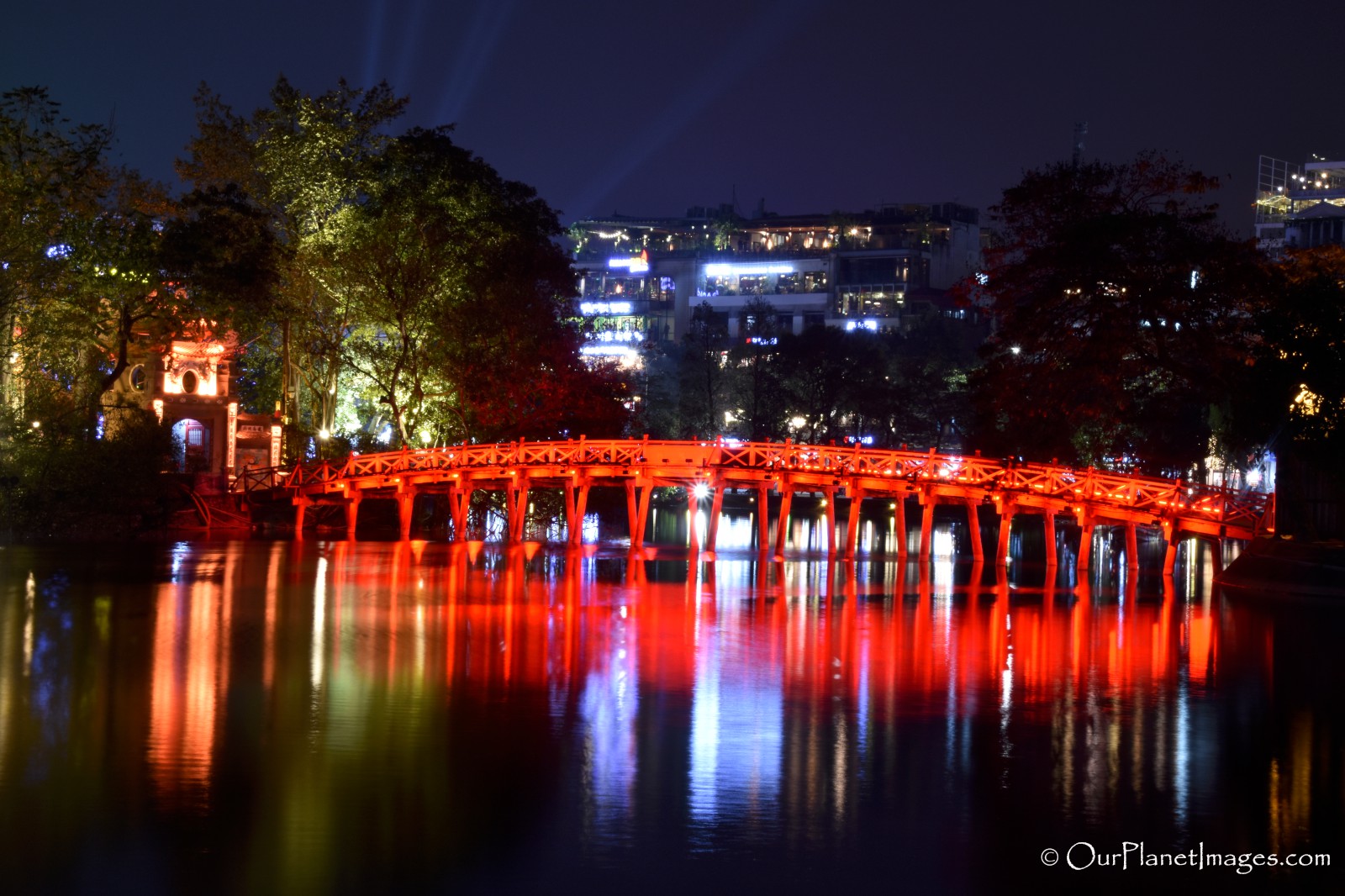 Many modern pedestrian bridges have been designed to attract tourist. They have multicolor lights, some have fountains and some even have fire features. They are built for the purpose of pedestrian traffic but they are also built to be a tourist attraction.
The Thê Húc Bridge is a small bridge built with a simple design for one single purpose, to enable people to have access to Ngọc Sơn Temple. Even though it was built only for pedestrian traffic, it has become a tourist attraction.
I can't say why other people find it appealing but I find it attracting because its architectural style is unique to any other bridge that I have seen and its bright vermillion color makes the bridge stand out both during the day and at night.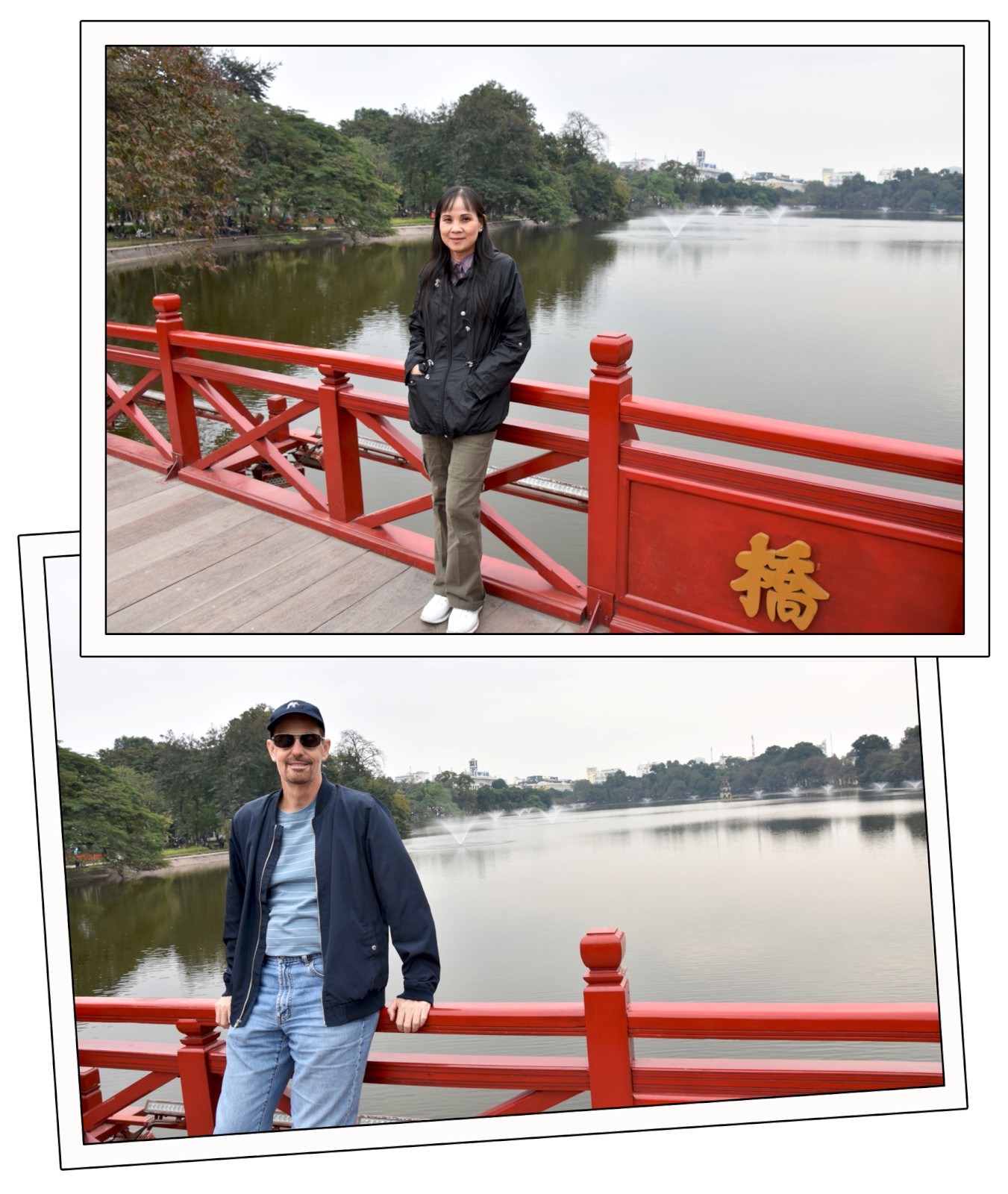 Not all tourist attractions need to be flamboyant. Sometimes a simple attraction can be a popular place if it has a unique design and is done with style.