Amsterdam is a city that is comprised of about 90 islands that separated by 165 canals which total about 100 kilometers long. The islands are linked together by about 1500 bridges. Three main canals form concentric belts with each canal being larger than the previous, similar to our highway loops in large cities. The canal system is similar to the Venice Canals earning Amsterdam the nickname of "Venice of the North".
The canals are man-made and are typically a depth of between two and three meters and the water level is controlled by a lock system.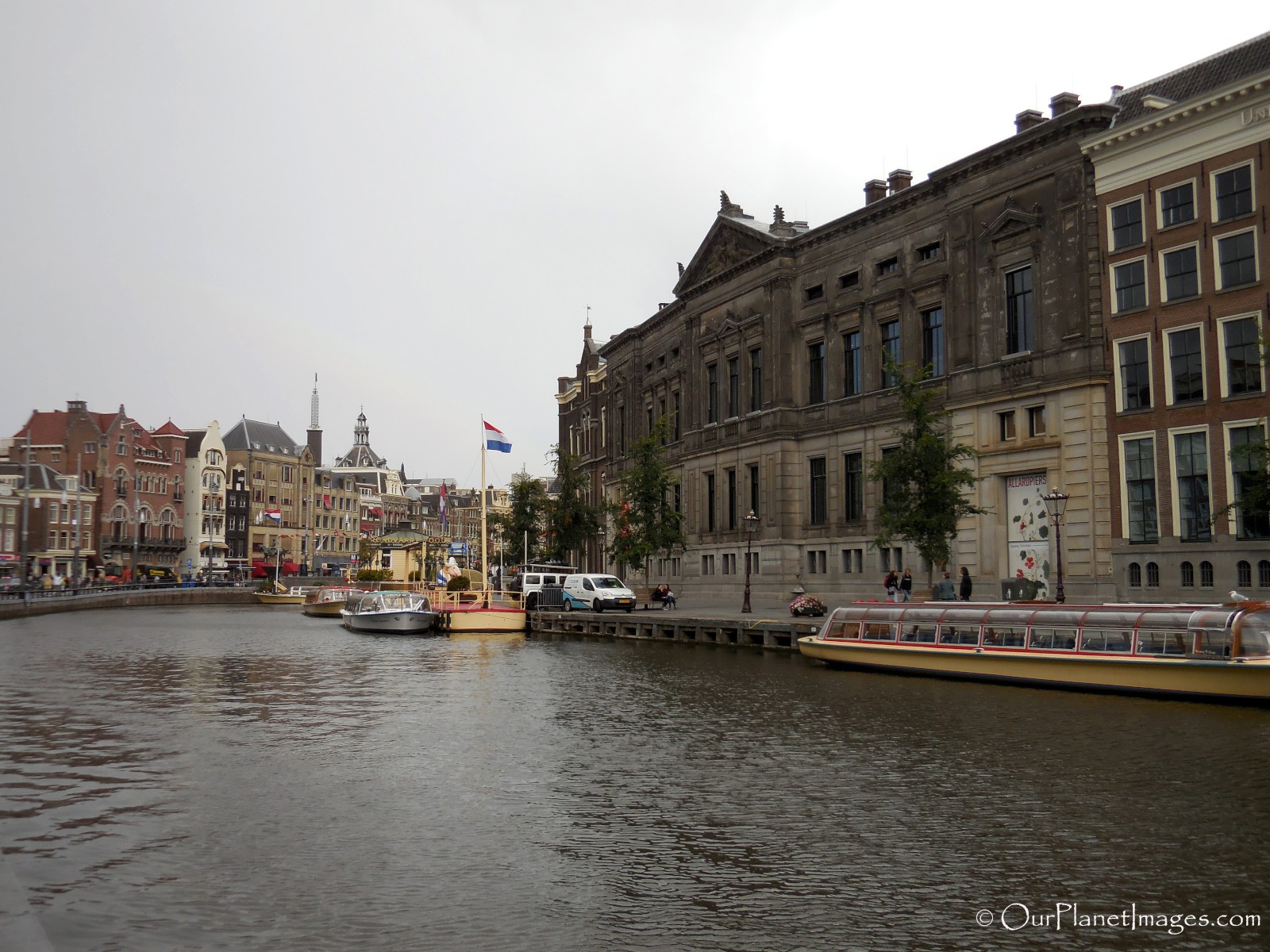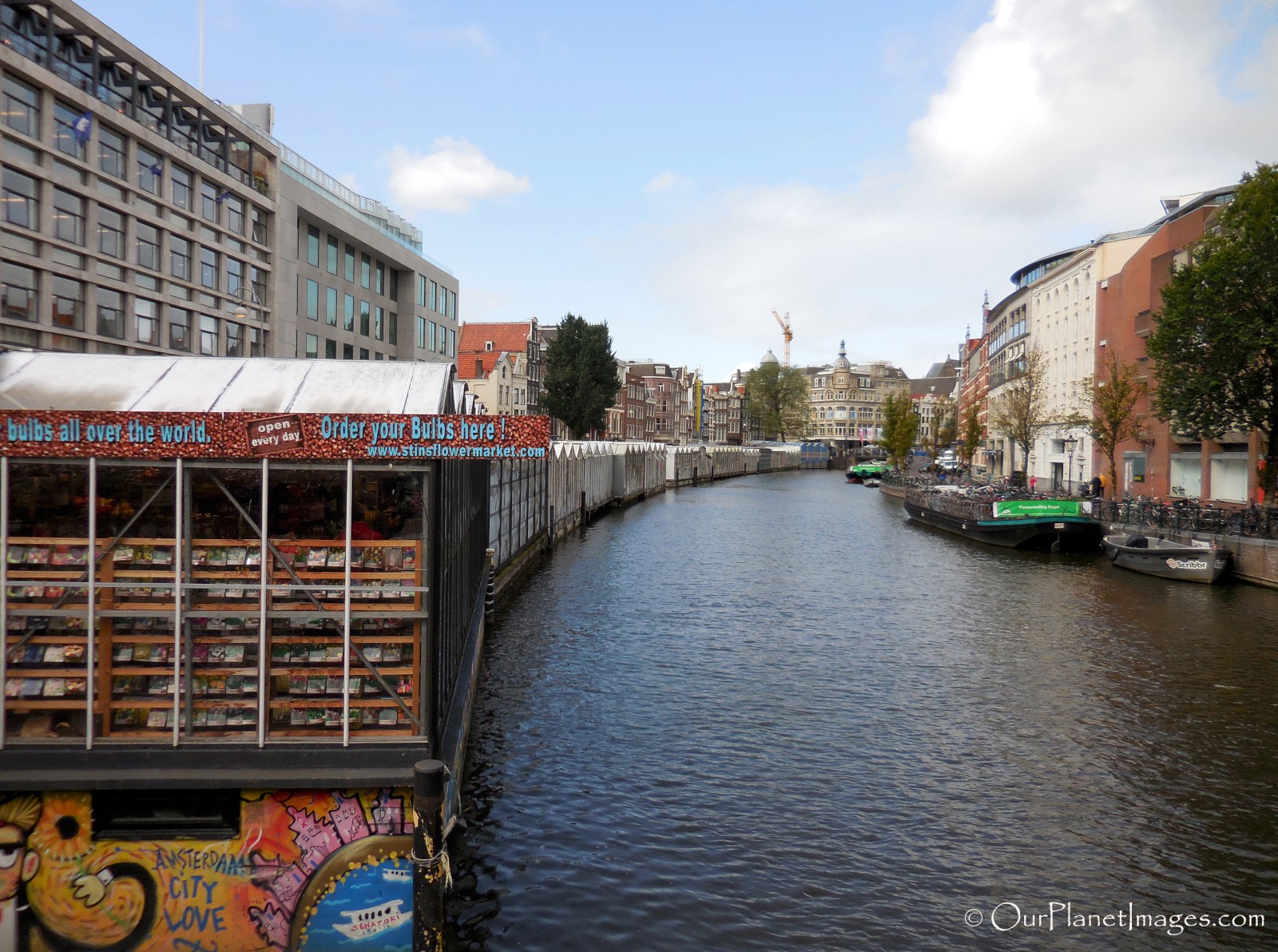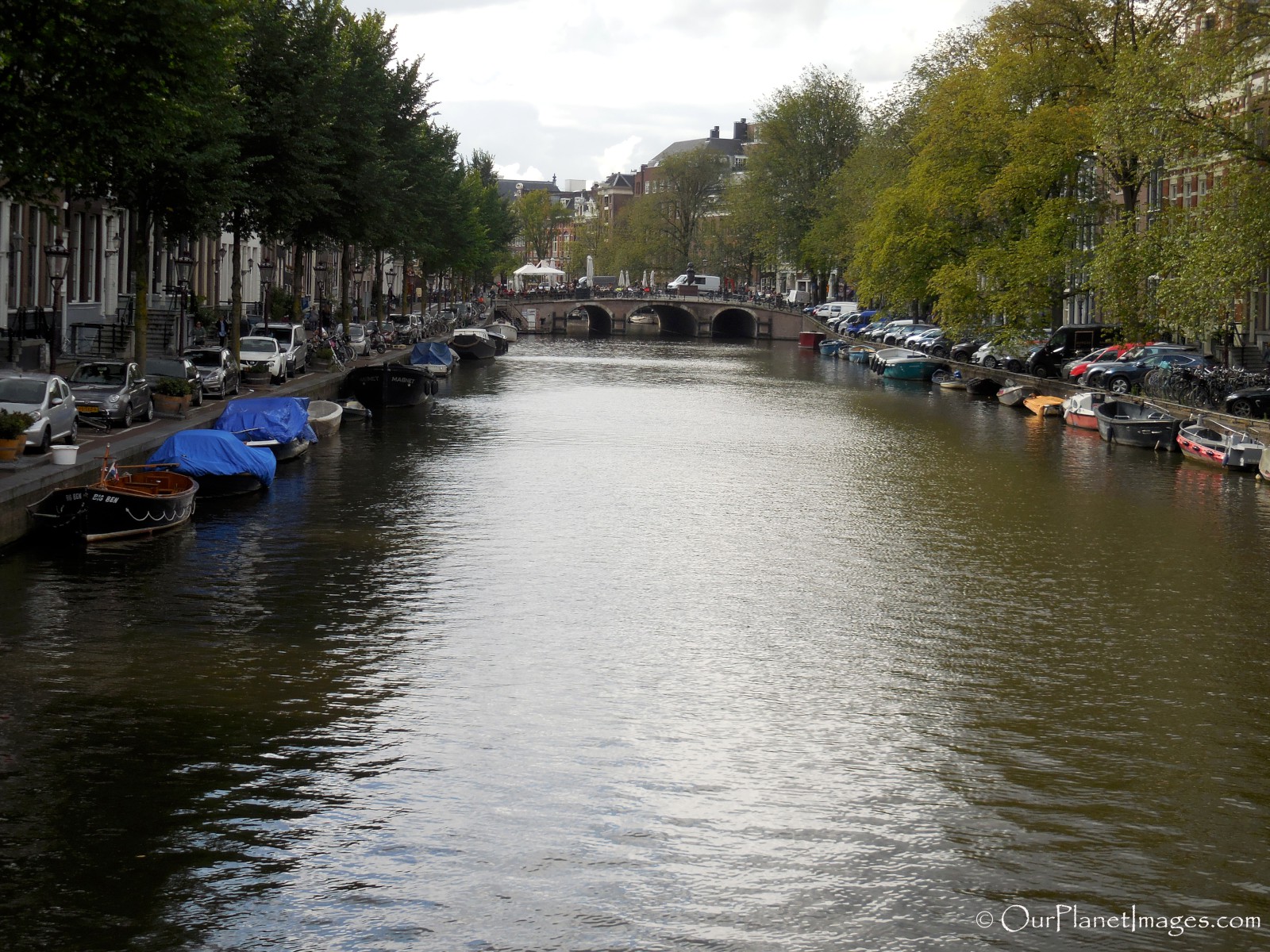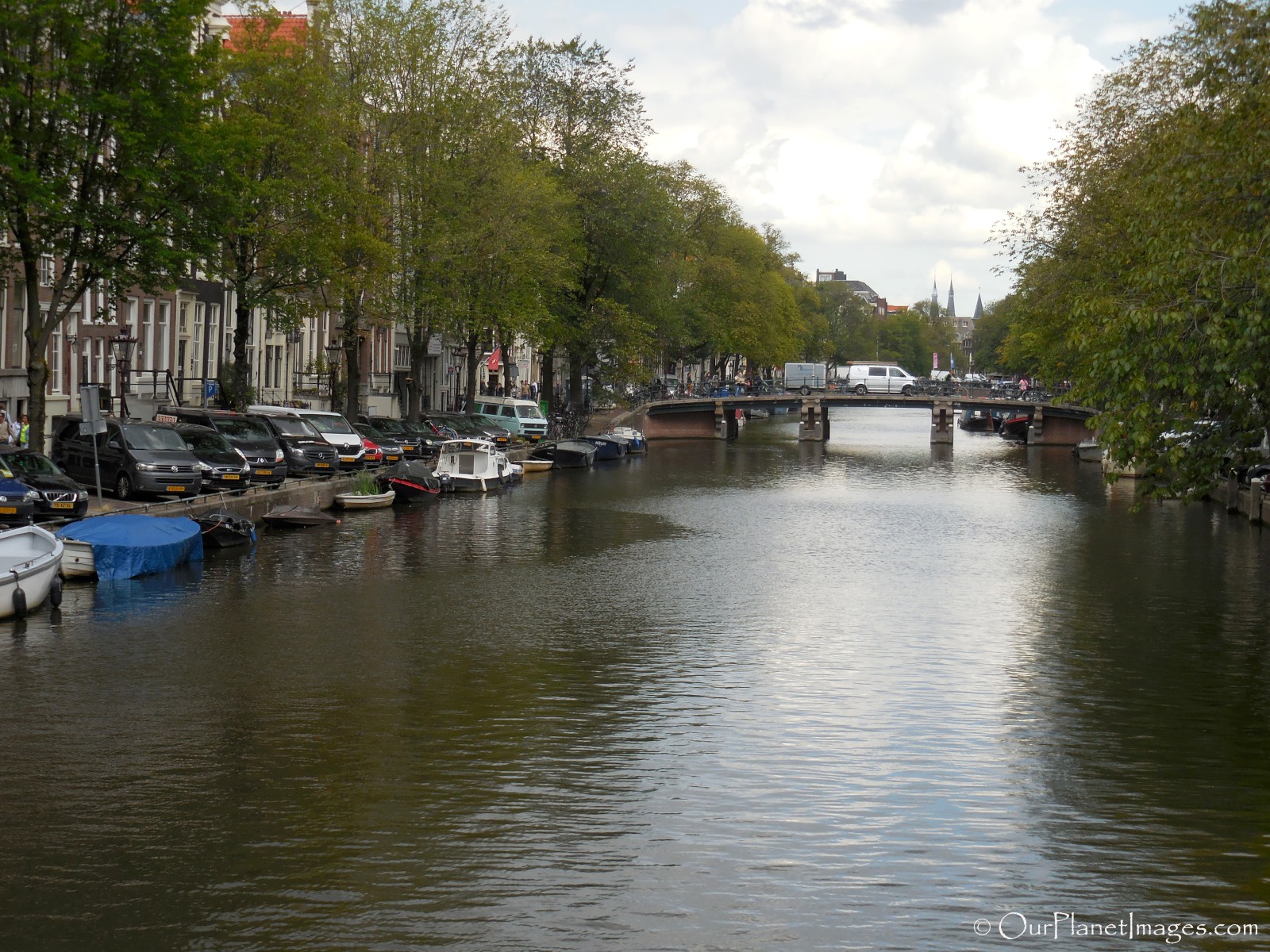 The Amsterdam canal system may be similar to the Venice Canals but that is where the similarities stop. In Venice there are lots of gondolas poling tourist through the canals but in Amsterdam there are no gondolas but there are tour boats. Lots and lots of tour boats.
An Amsterdam Canal Cruise is the most popular tourist attraction in The Netherlands. There is a diversity of boats which makes up a tour fleet of around 200 boats that carry more than 3 million passengers per year.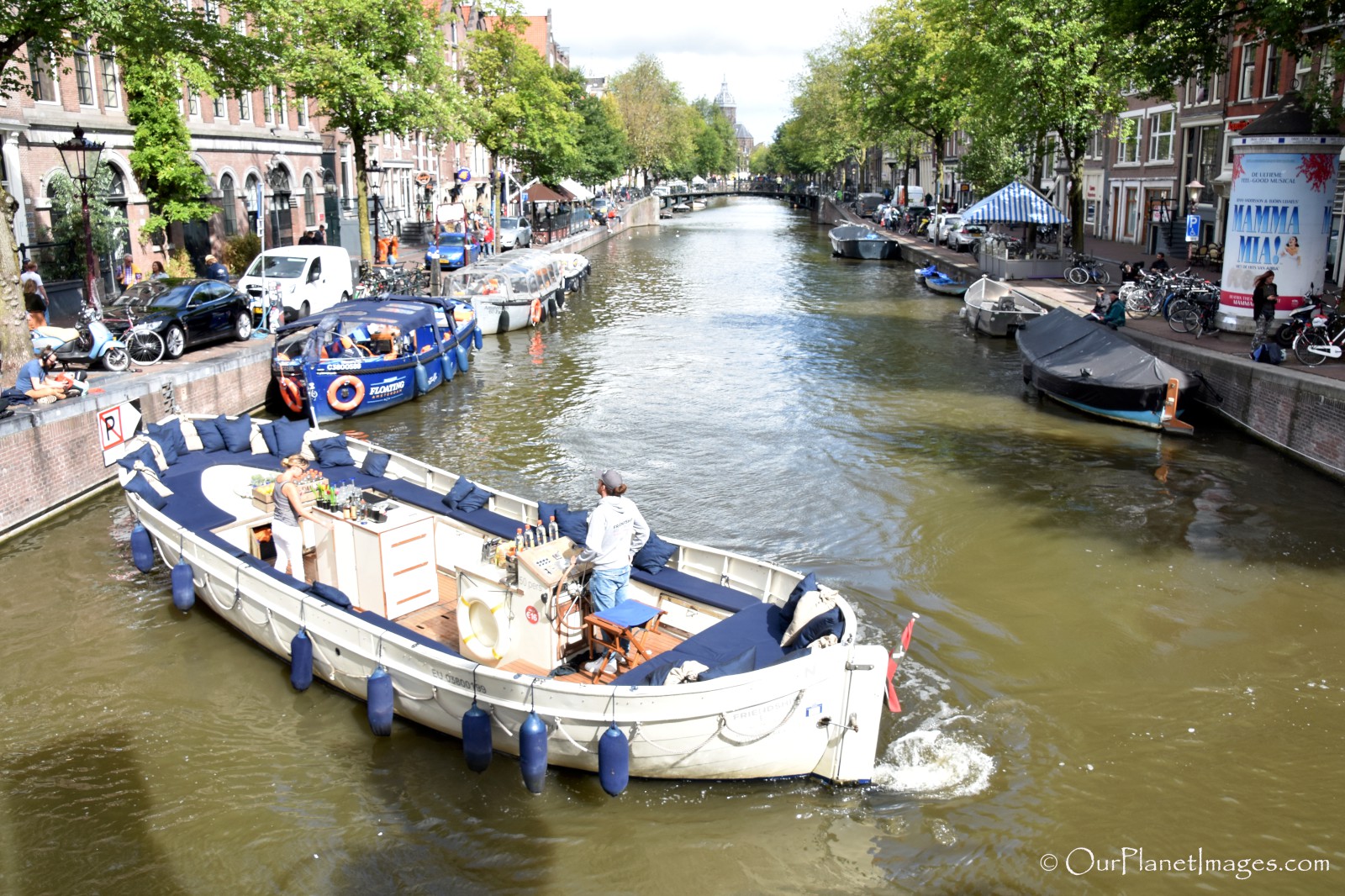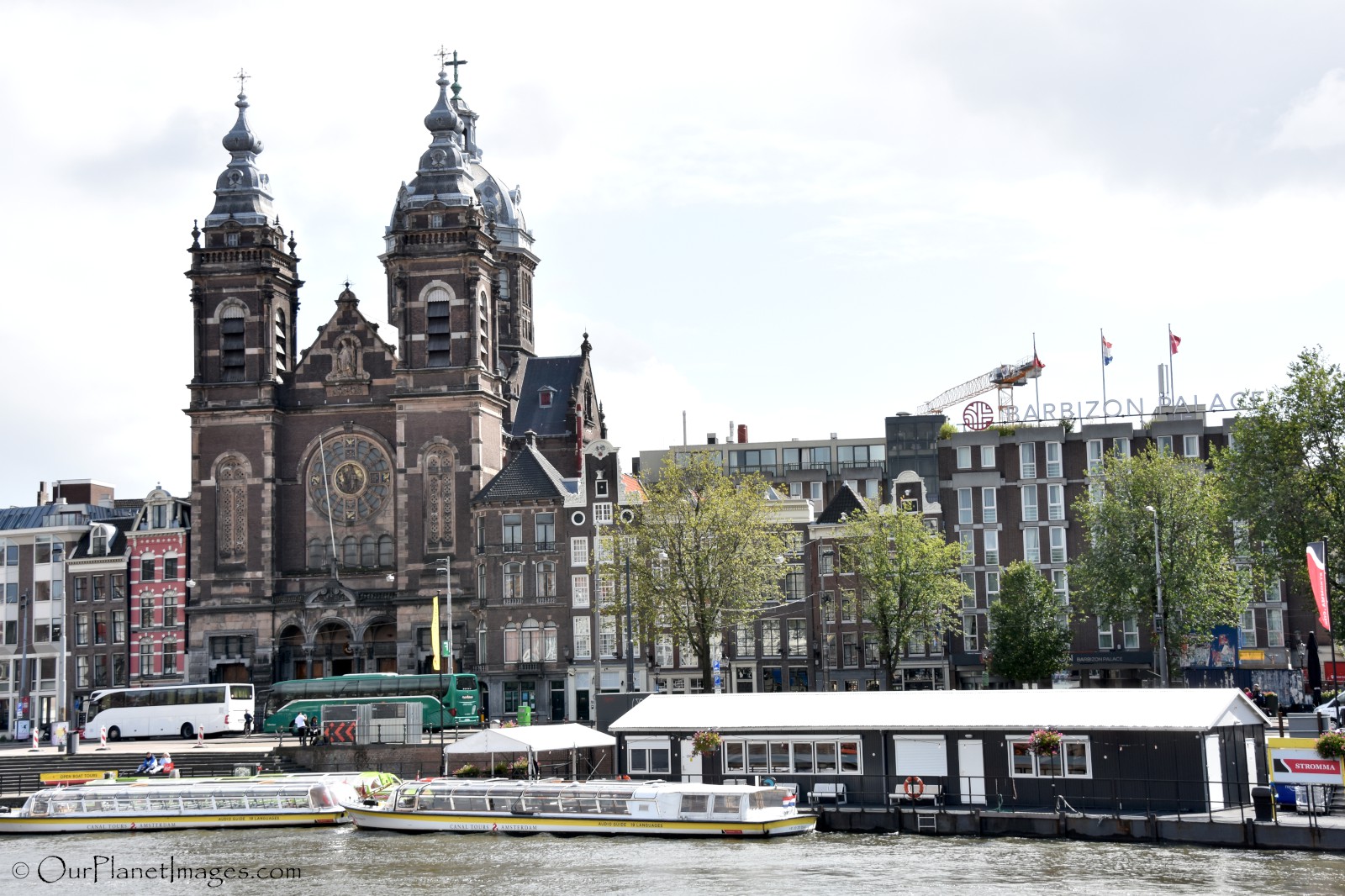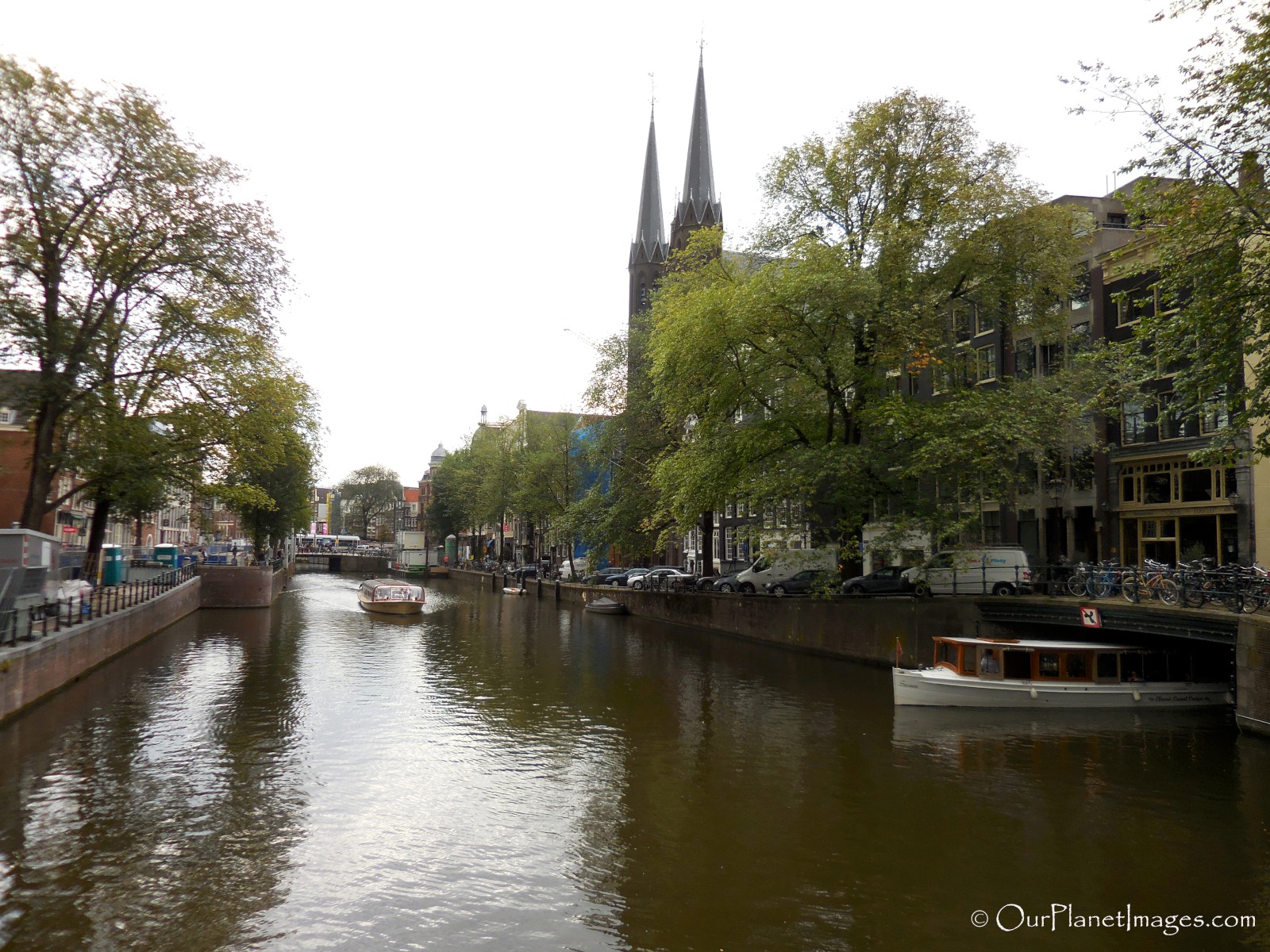 Several places along the canals and on the bridge railing are hanging baskets of colorful flowers. These flower arrangements added much needed color to areas that looked a little plain.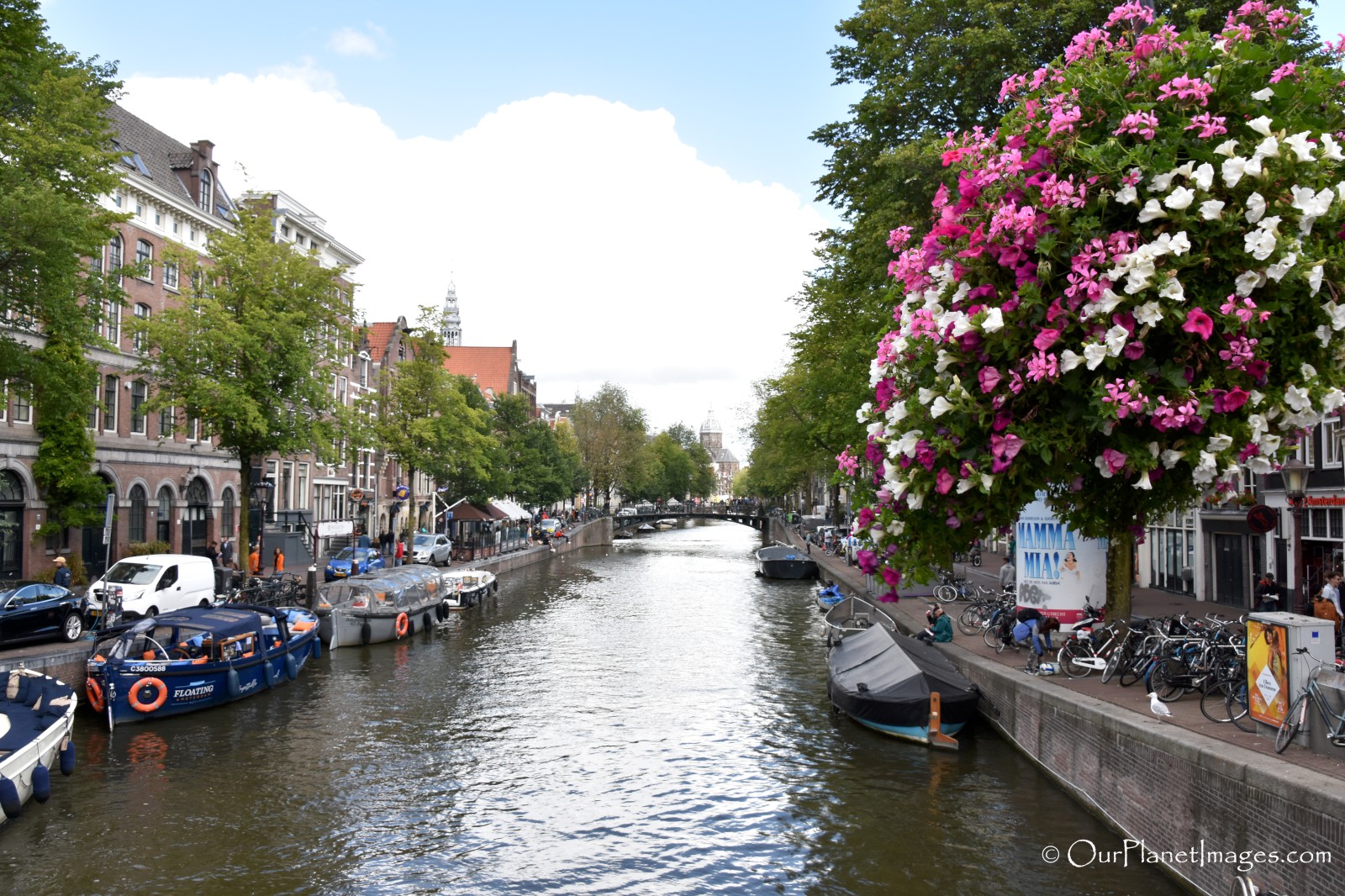 Alongside the main canals are around 1500 charming buildings with unique shaped rooftop facades. These buildings add the historical character to the canals which creates the interest for walking along the canals. The buildings look like they are leaning because they are leaning due to subsidence.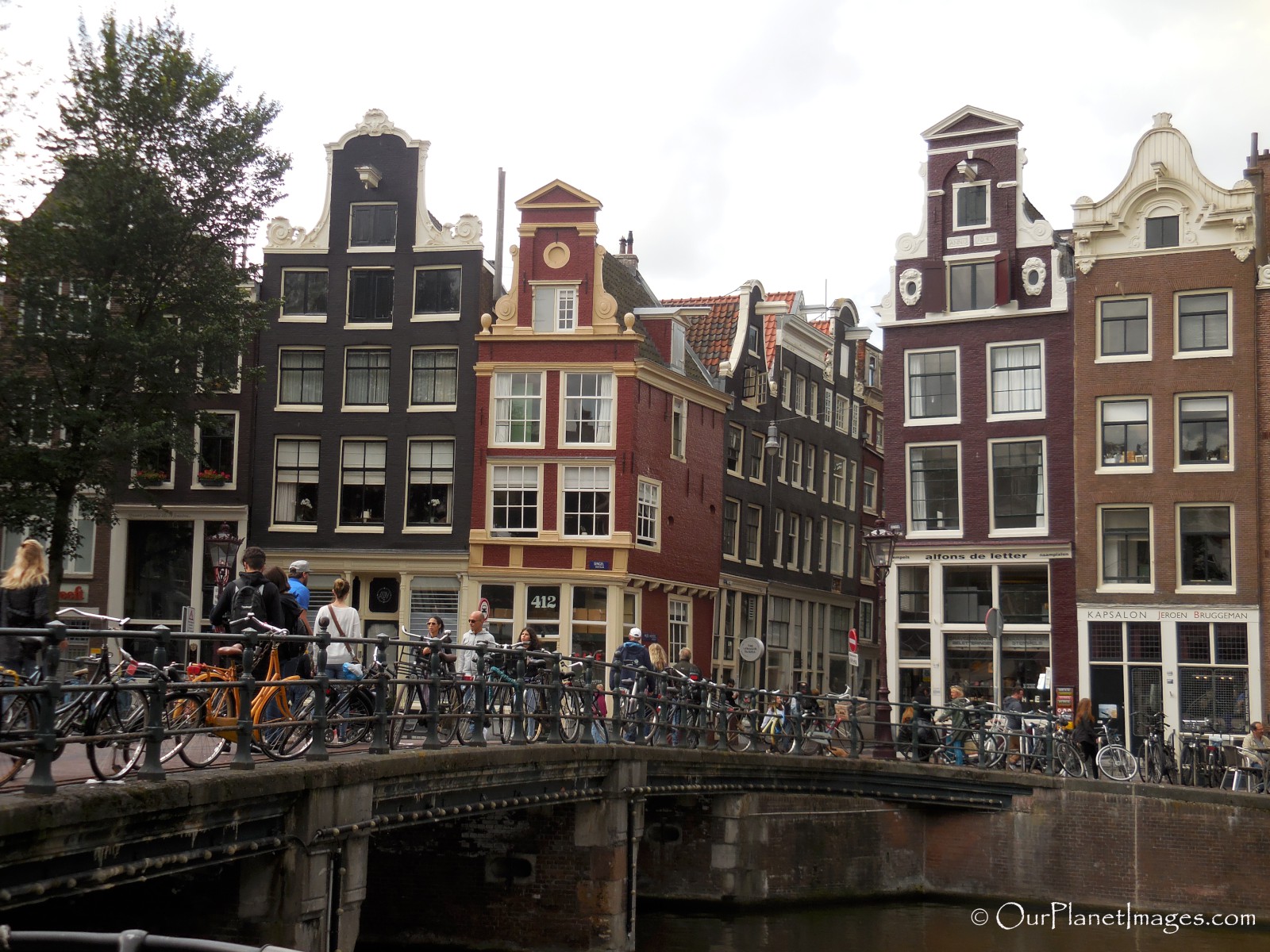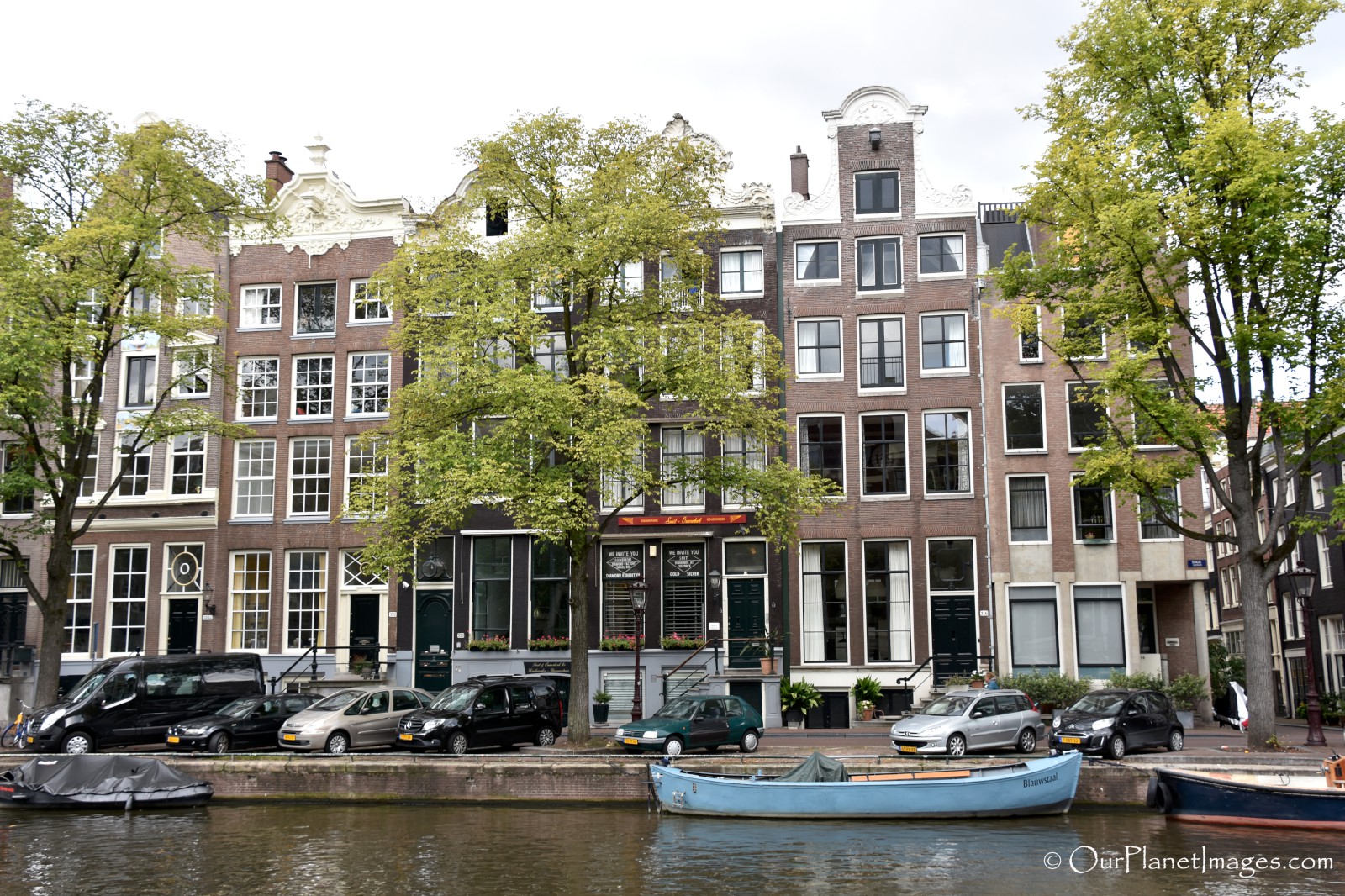 The other factor that adds to the historic charm to the canals are all of the house boats, 3000 of them. Both sides of the canal are lined with historical looking wooden house boats that makes the atmosphere of the canals an even more charming.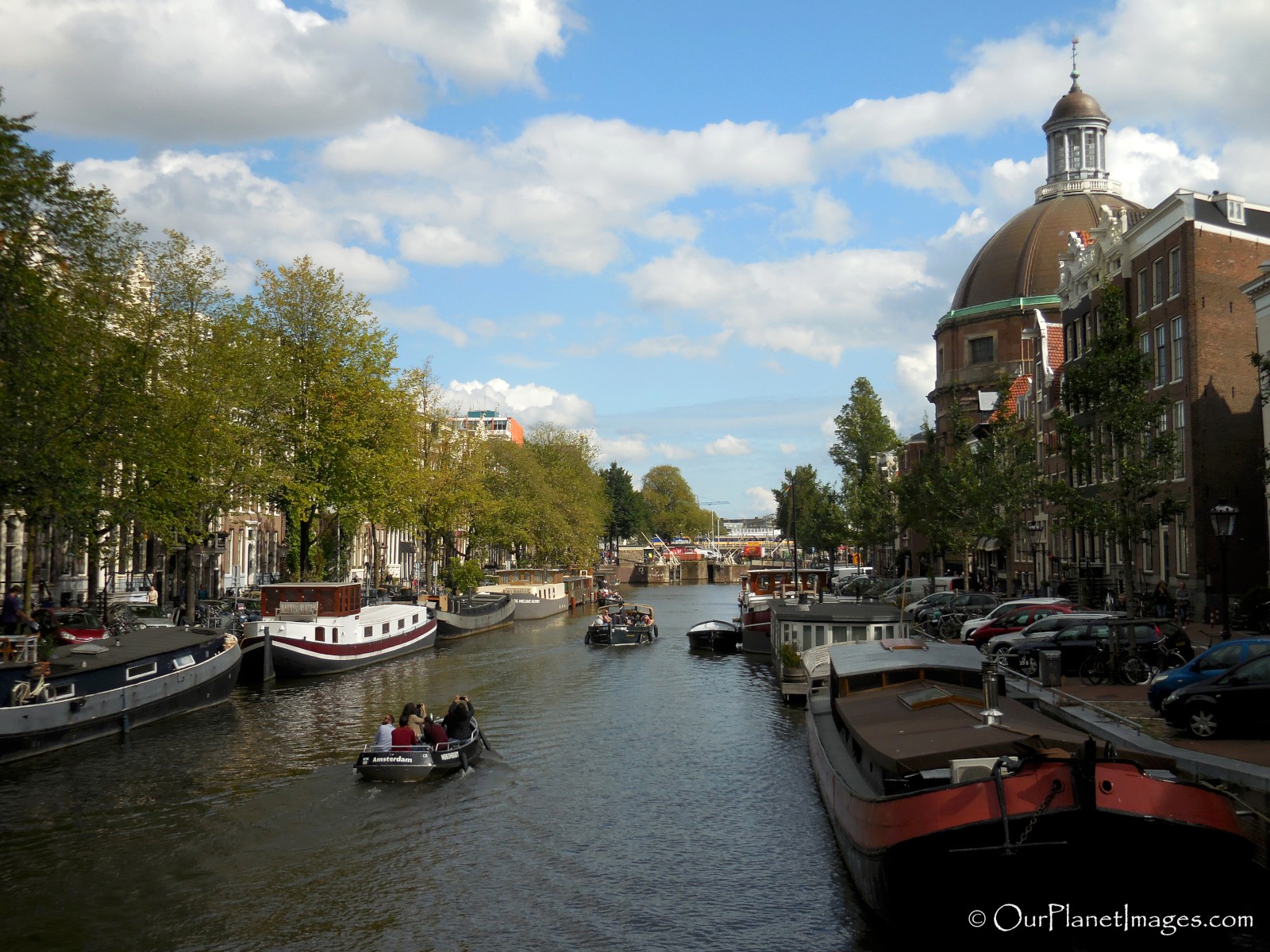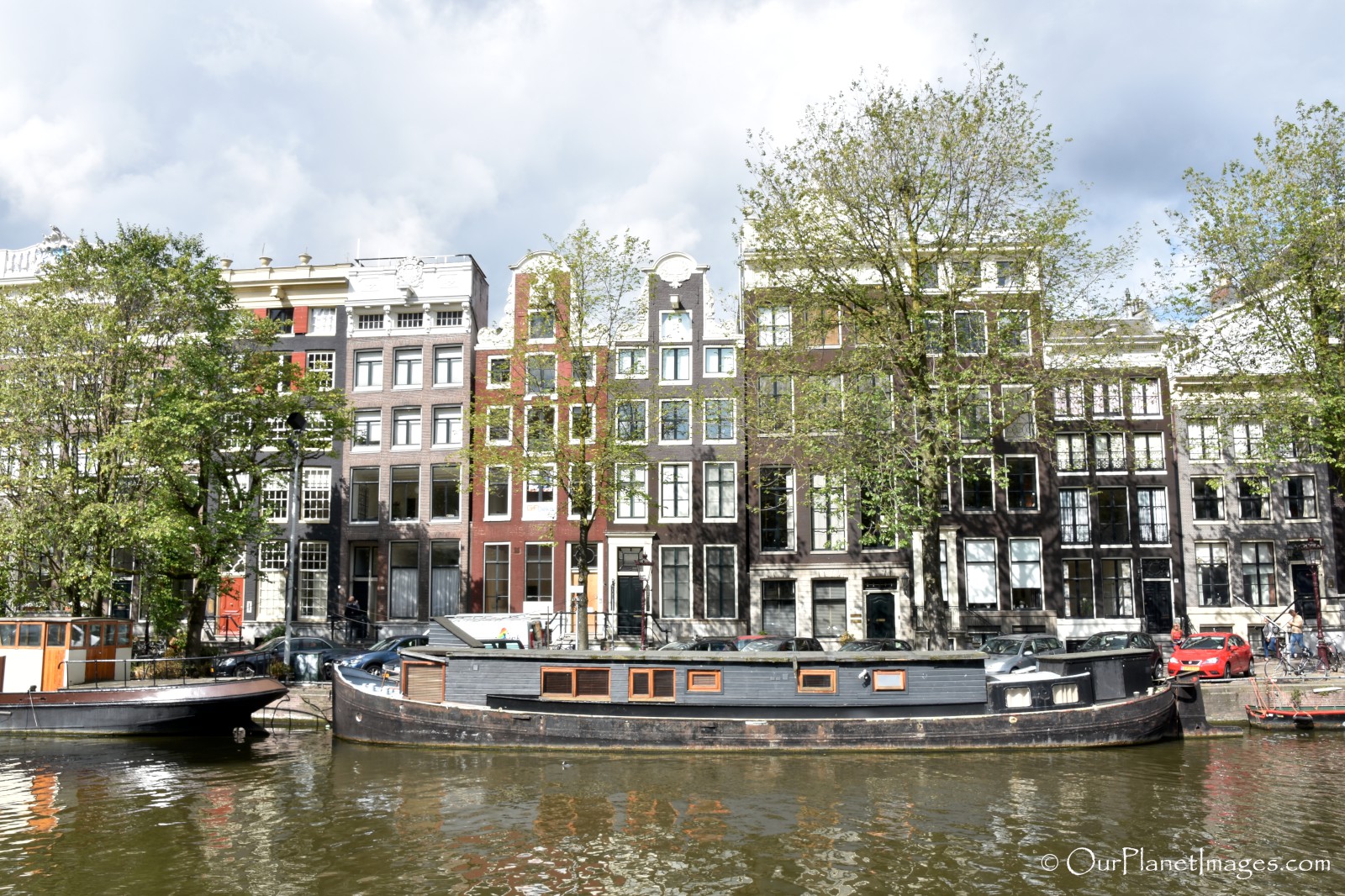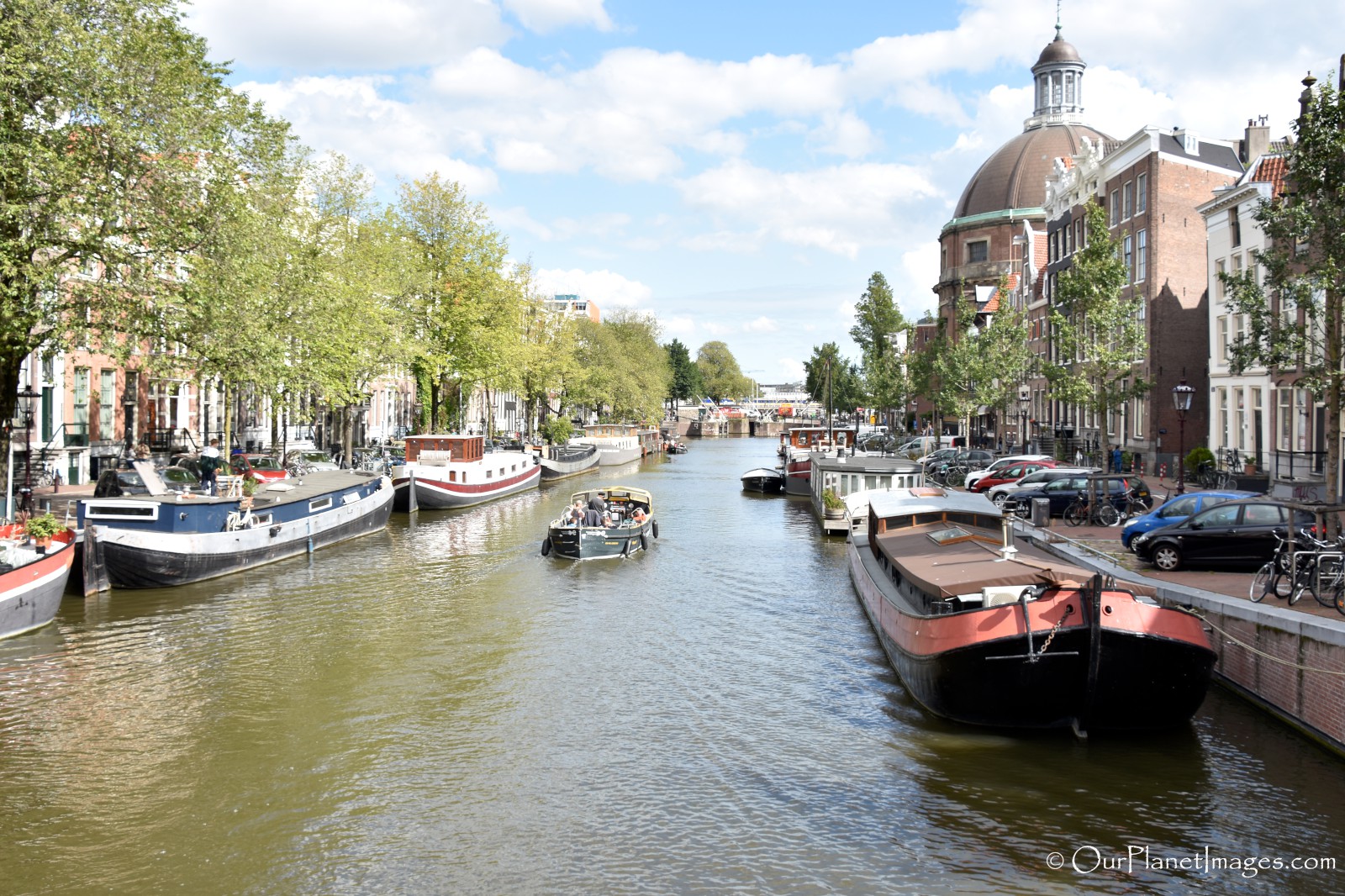 I am sure that everyone knows about the bicycle culture in Amsterdam. It doesn't take long to notice all of the bike chained to the bridge railings and along the streets. There are even place with multi-story bike parking racks. If you ever wondered "Do bikes ever get in the canals?" Yes they do! Every year there are 12,000 to 15,000 bikes removed from the Amsterdam Canals.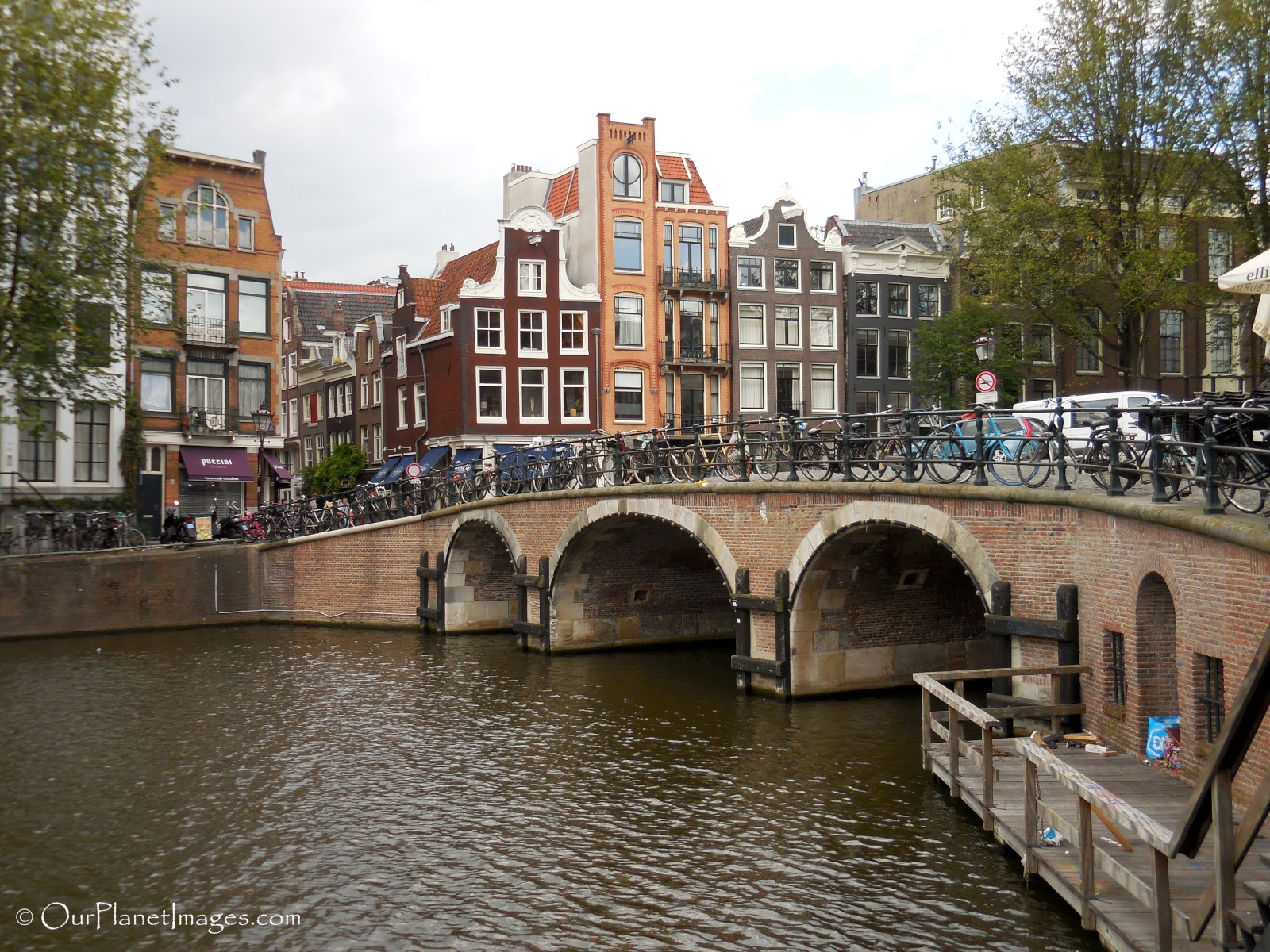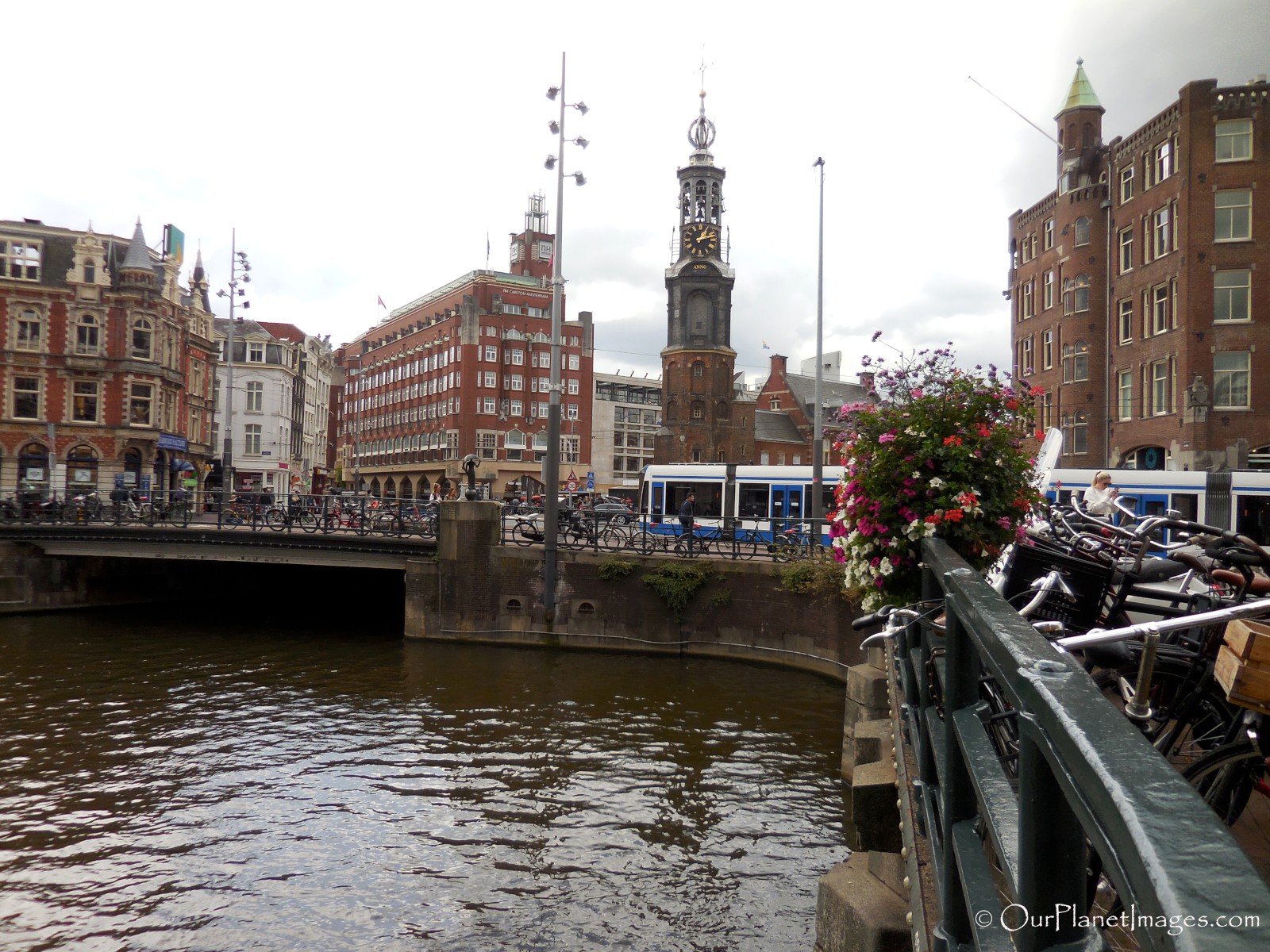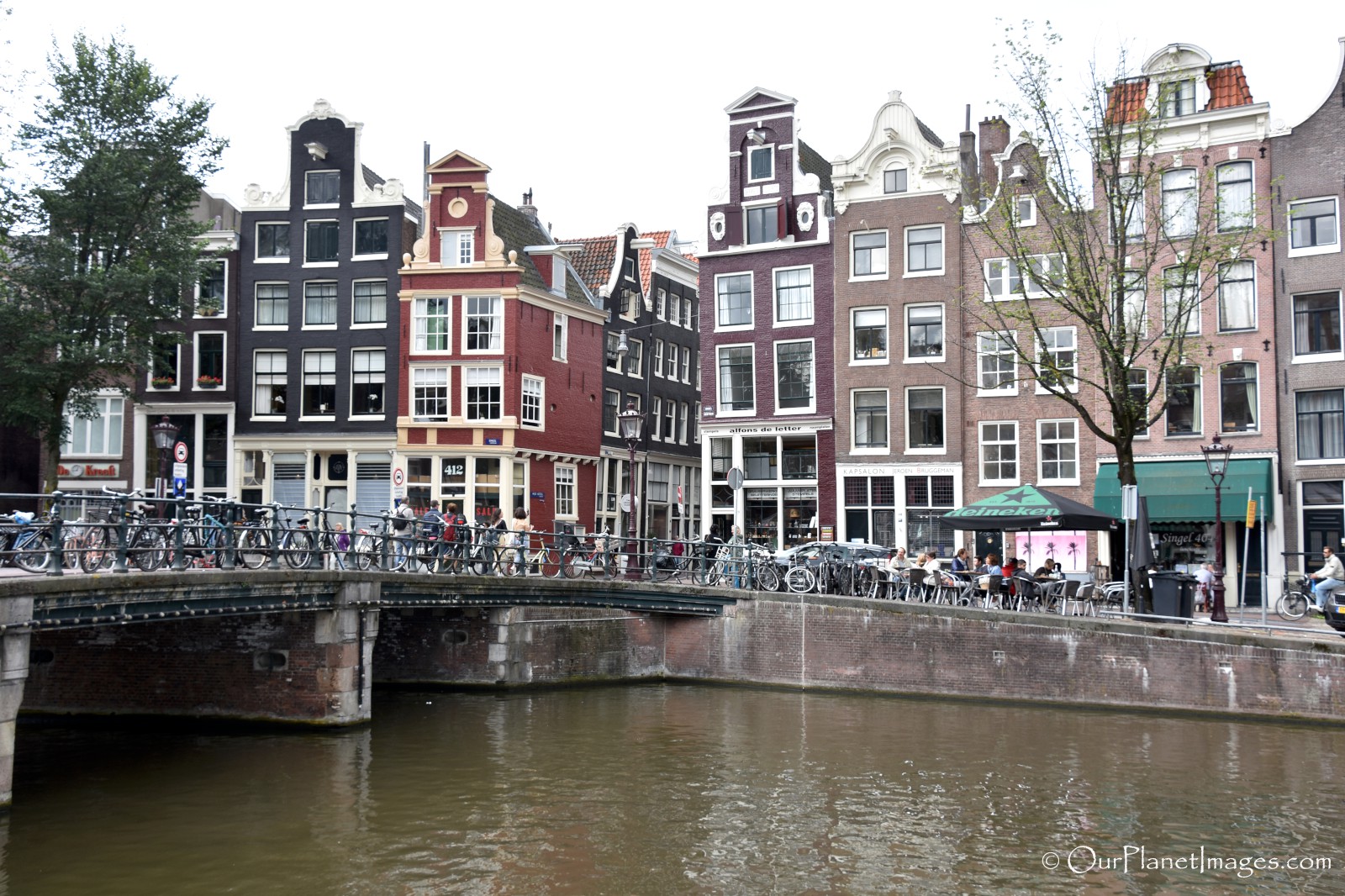 There are not many places where everything in the entire city can be accessed by boat but it seems like the main mode of transportation is the bicycle.
The canals of Amsterdam are charming. The appeal to the city for me was a combination of watching the boats going along the canals, seeing the historic looking house boats and walking on the sidewalk with the canals on one side and historic row houses on the other side.
My favorite part of being in Amsterdam was walking along the canals. It was relaxing and enjoyable but there are many canals that start to look very similar and it is easy to get disoriented.