Venice is a city that is comprised of 118 small islands that are separated by canals and linked together by over 400 bridges. The islands are located in the shallow water of the Venetian Lagoon that lies between the mouths of the Po and the Piave Rivers. Venice is renowned for the beauty of the buildings architecture and for the gondolas that was used for transportation in the canals.
The thought of romance instantly pops into your mind anytime someone talks about Venice. It has a reputation for being a romantic city and that reputation is well deserved. It is a city unlike any other in the world. The architecture is beautiful and the canal system is beautiful. It is nice to be able to walk around an entire city without seeing and hearing cars. All of this really makes for a peaceful and romantic setting.
There are hundreds of small canals and it seems like there is something interesting to see in each one. As you are walking along the canals you will see a variety of architecture, hundreds of pedestrian bridges and all kinds of boat traffic. The following pictures provides a sample of some of the sights along the canals.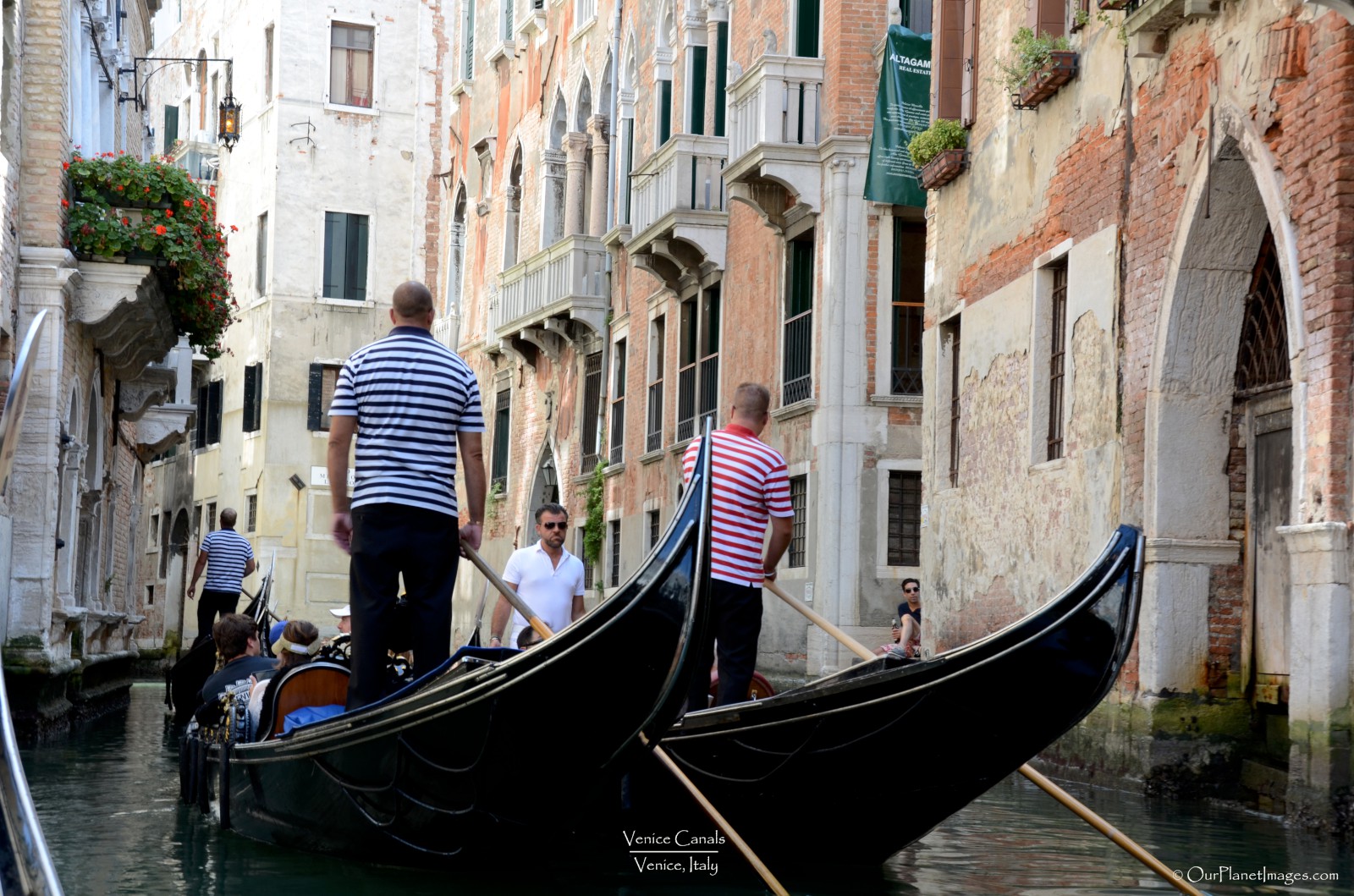 The most obvious thing that you will see in Venice is all of the gondolas. Gondolas are synonymous with Venice. They are probably the biggest elements that makes Venice romantic. Taking a gondola ride through the Venice canals is undoubtedly one of the most romantic things that a couple can do. While there are lots of people all over Venice, it feels like you are all alone when you are on a gondola ride. The people just become part of the scene as you travel along the canals. It's just the two of you taking a slow boat through a dream of a lifetime trip.
That's Amore!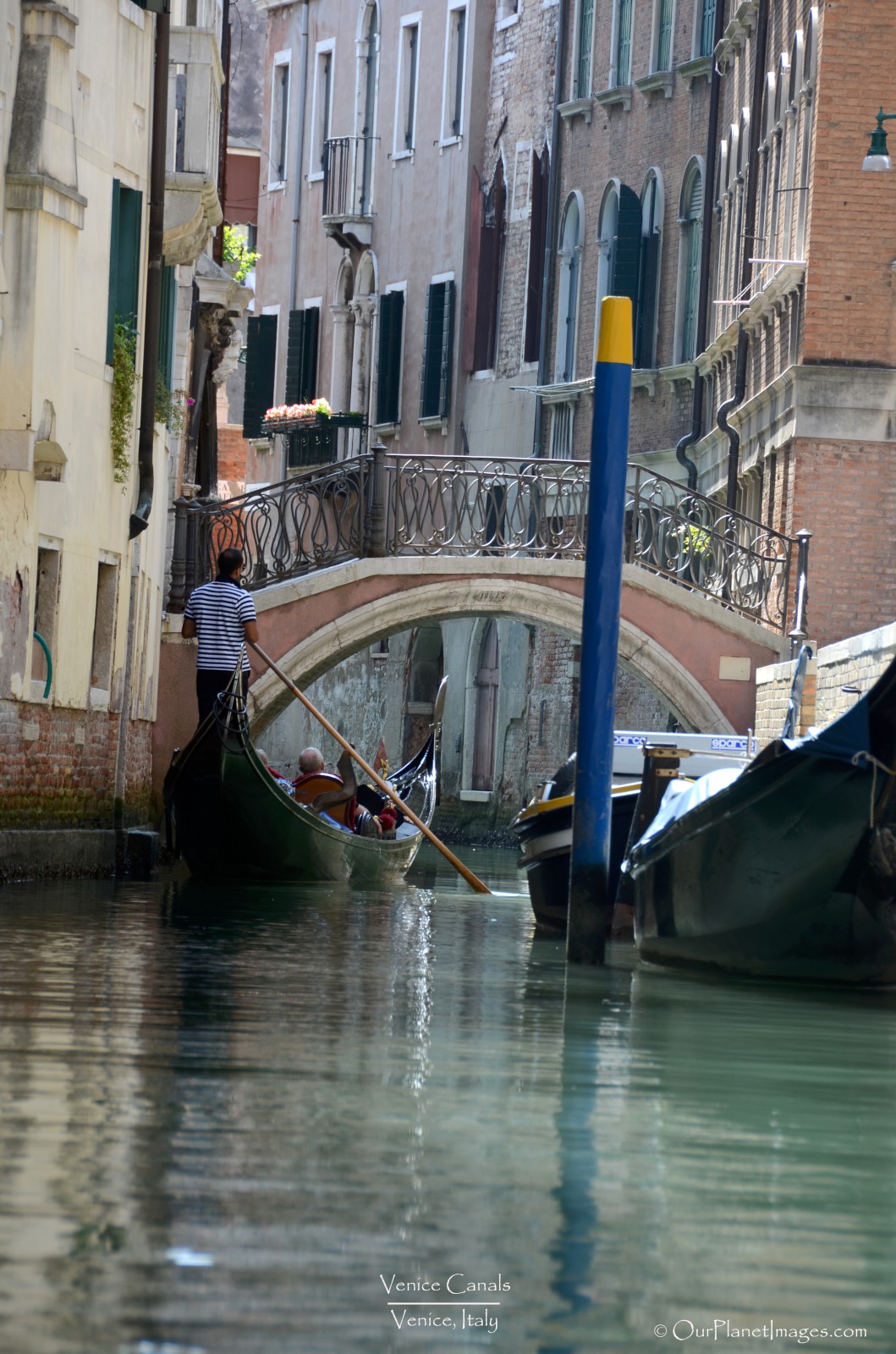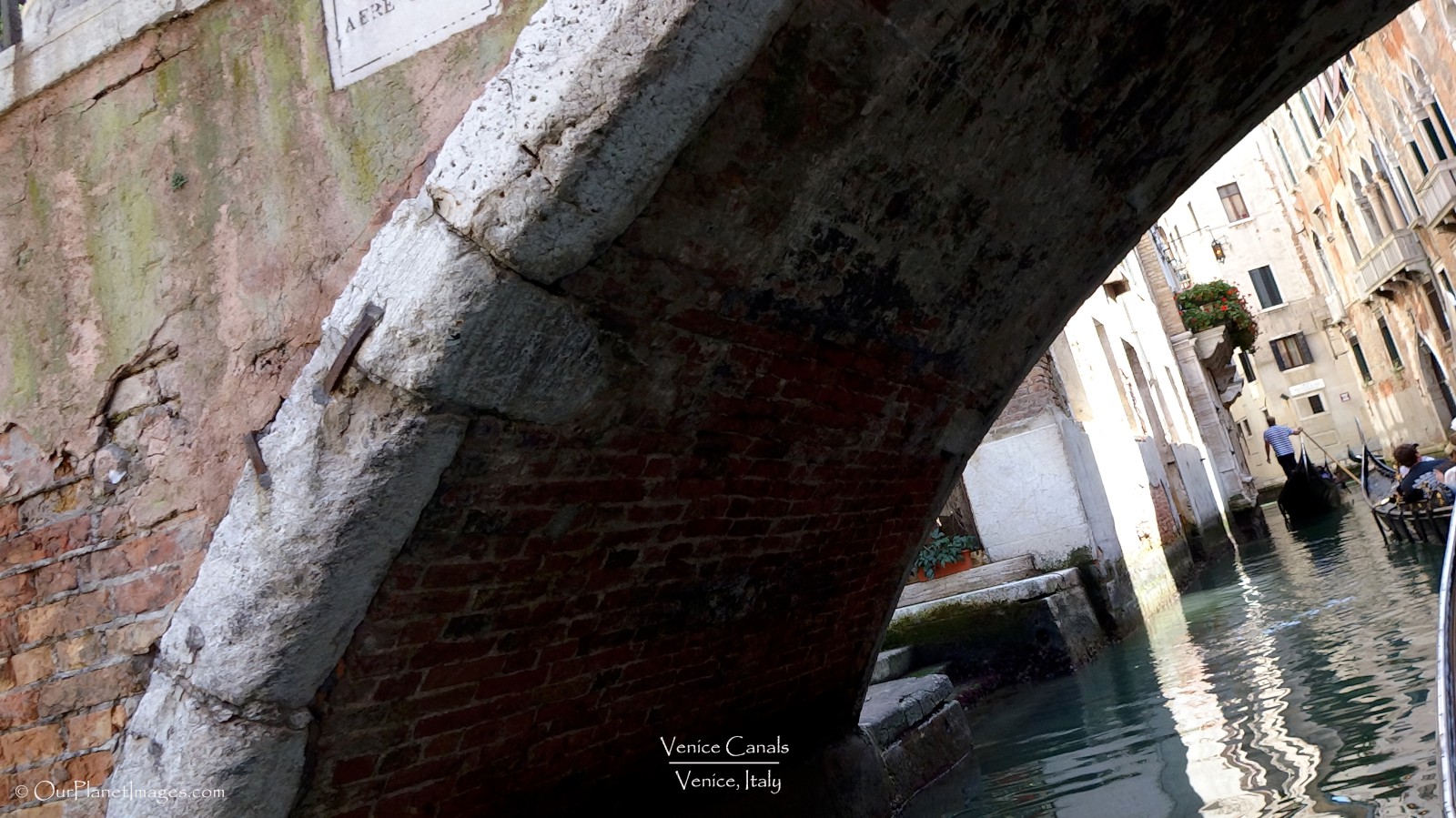 All of the small canals are nice to walk along but the main though fair is the Grand Canal.
The Grand Canal is the largest canal in Venice and one of the city's major water traffic corridors. The Grand Canal is in the shape of a reverse "S" and runs between basin at San Marco and the lagoon near the Santa Lucia railway station. It is 2.5 miles long and 90 to 300 feet wide and averages 16.5 feet deep. The banks of the Grand Canal are lined with more than 170 buildings which date from the 13th to the 18th century.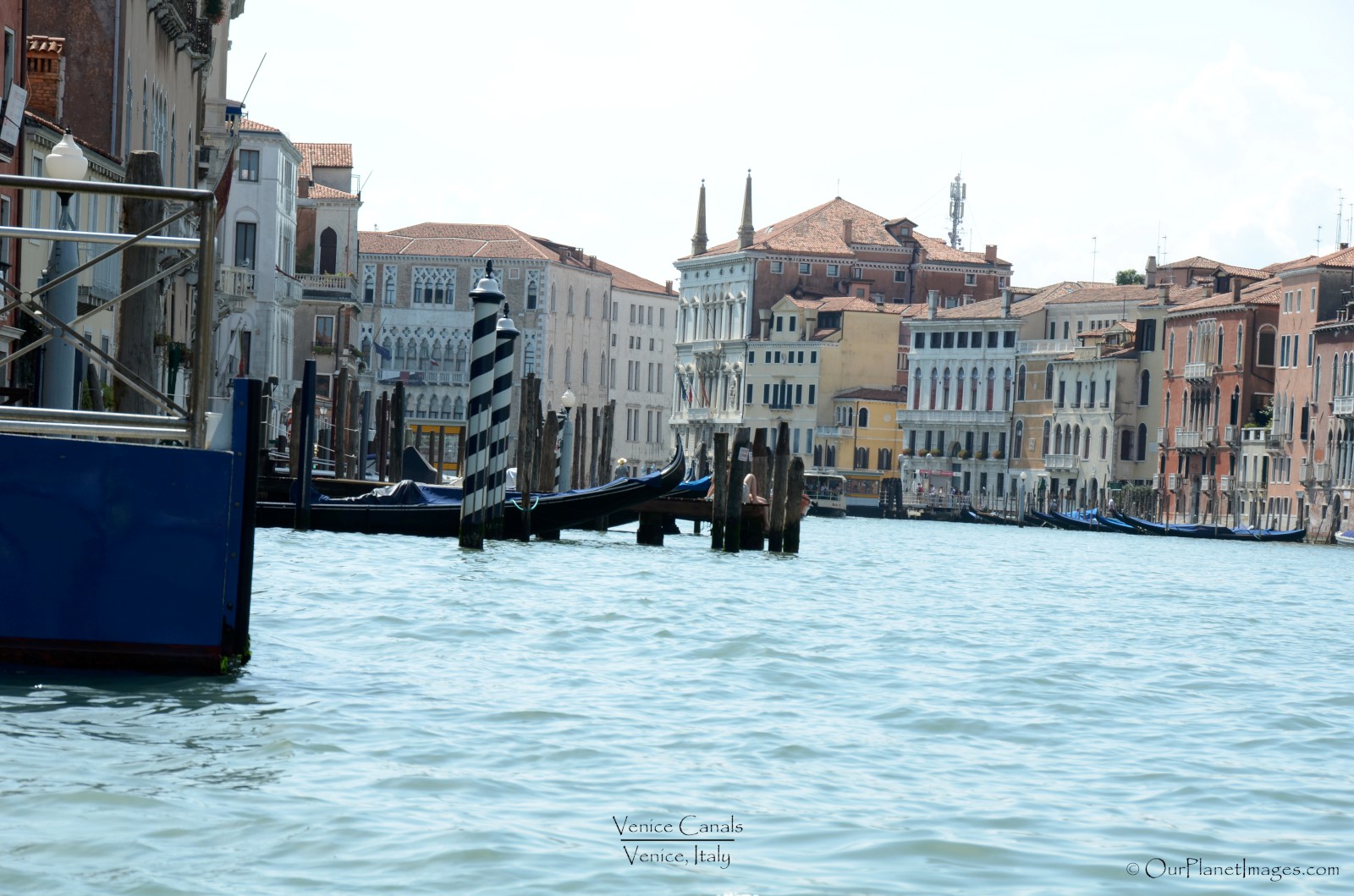 Venice truly is a romantic city and all of the architecture and canals are wonderful but the biggest and most impressive of the canals is the Grand Canal. Visiting Venice is exciting and you will be enjoy any part of Venice that you see but make sure to take a ride down the Grand Canal because it is a different experience than the smaller canals. The following picture were taken while traveling along the Grand Canal.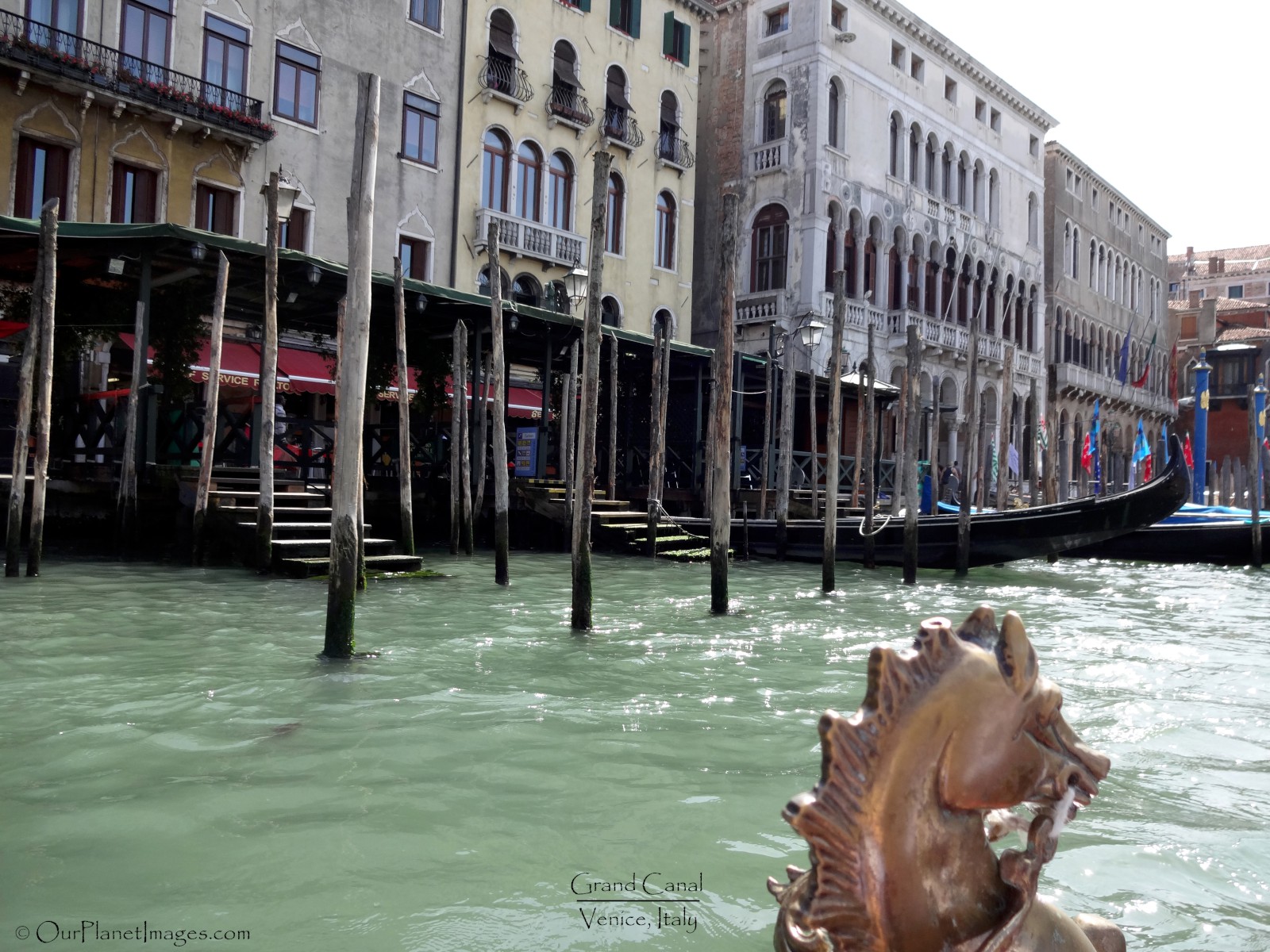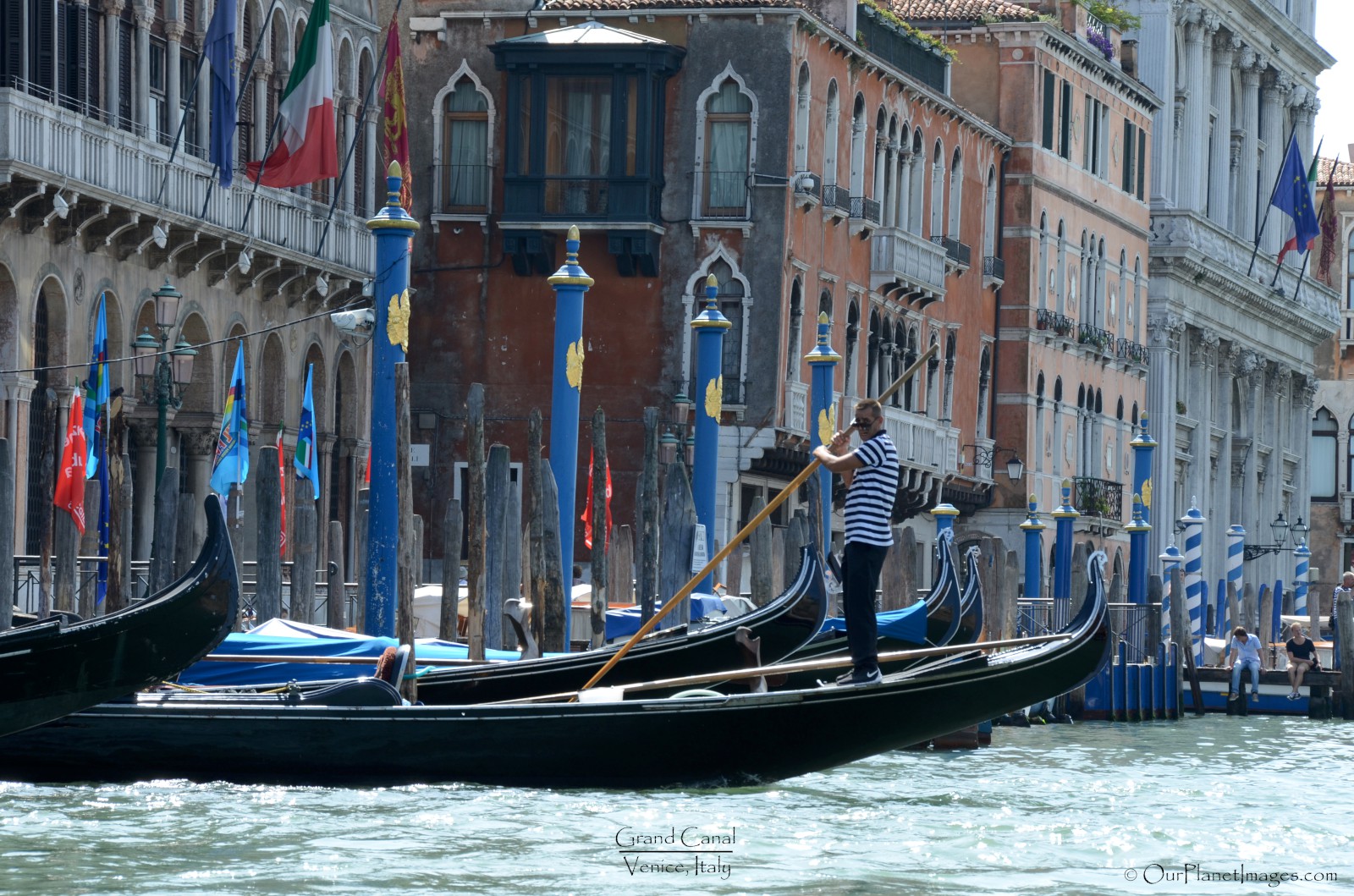 Arrivederci Venice!