Wat Phra That Suthon Mongkhon Khiri is a large temple along the highway near the town of Phrae. This temple is not on the normal list of tourist's spots but if you are traveling between Sukhotthai and Chiang Mai you will pass by it and I recommend stopping to check it out.
The obvious attraction to this temple is the large reclining Buddha at the entrance of the temple. I have seen a few reclining Buddha in my travels but this is the only female reclining Buddha that I have seen. That alone was worth taking time for me to see something unusual.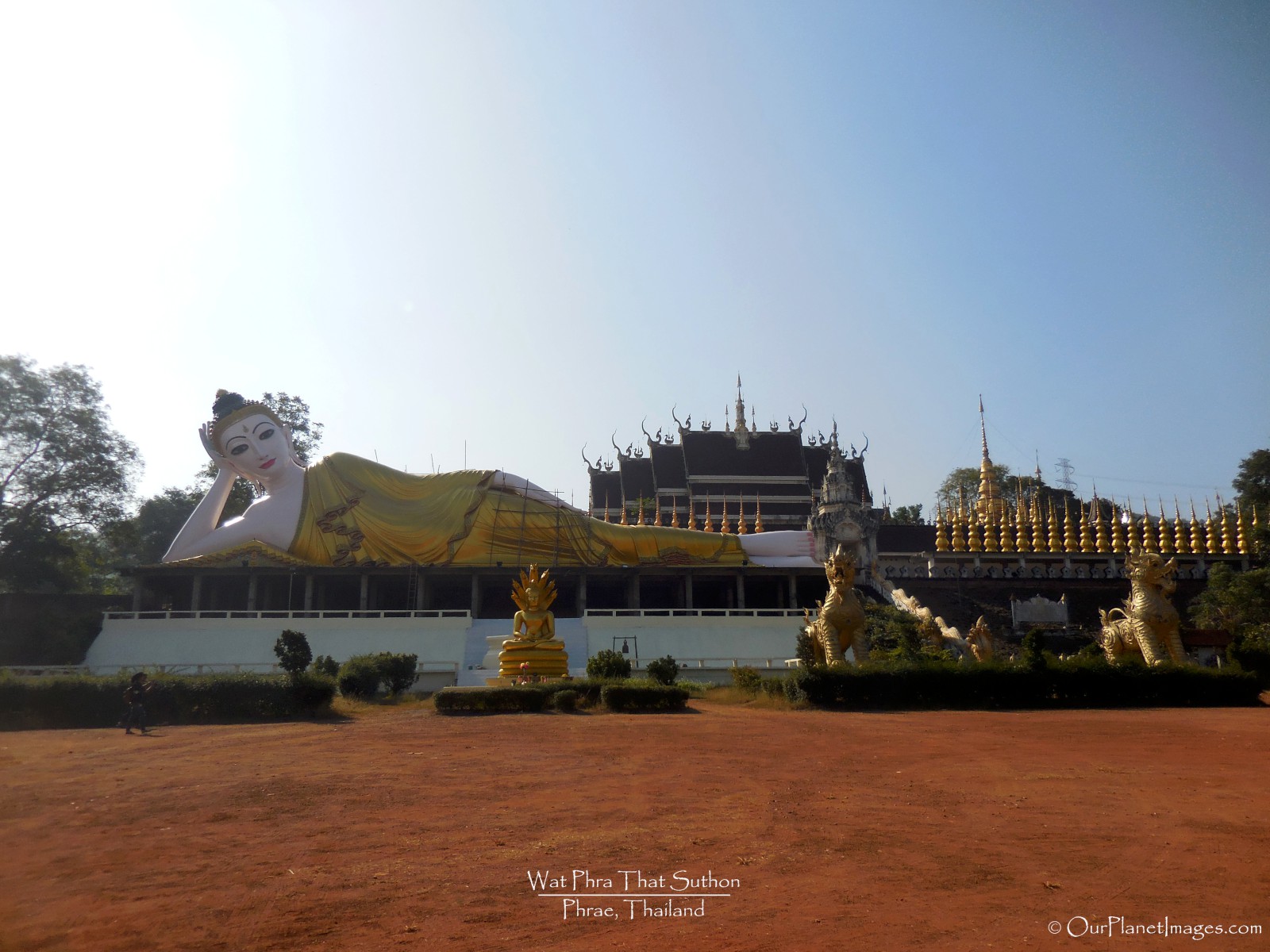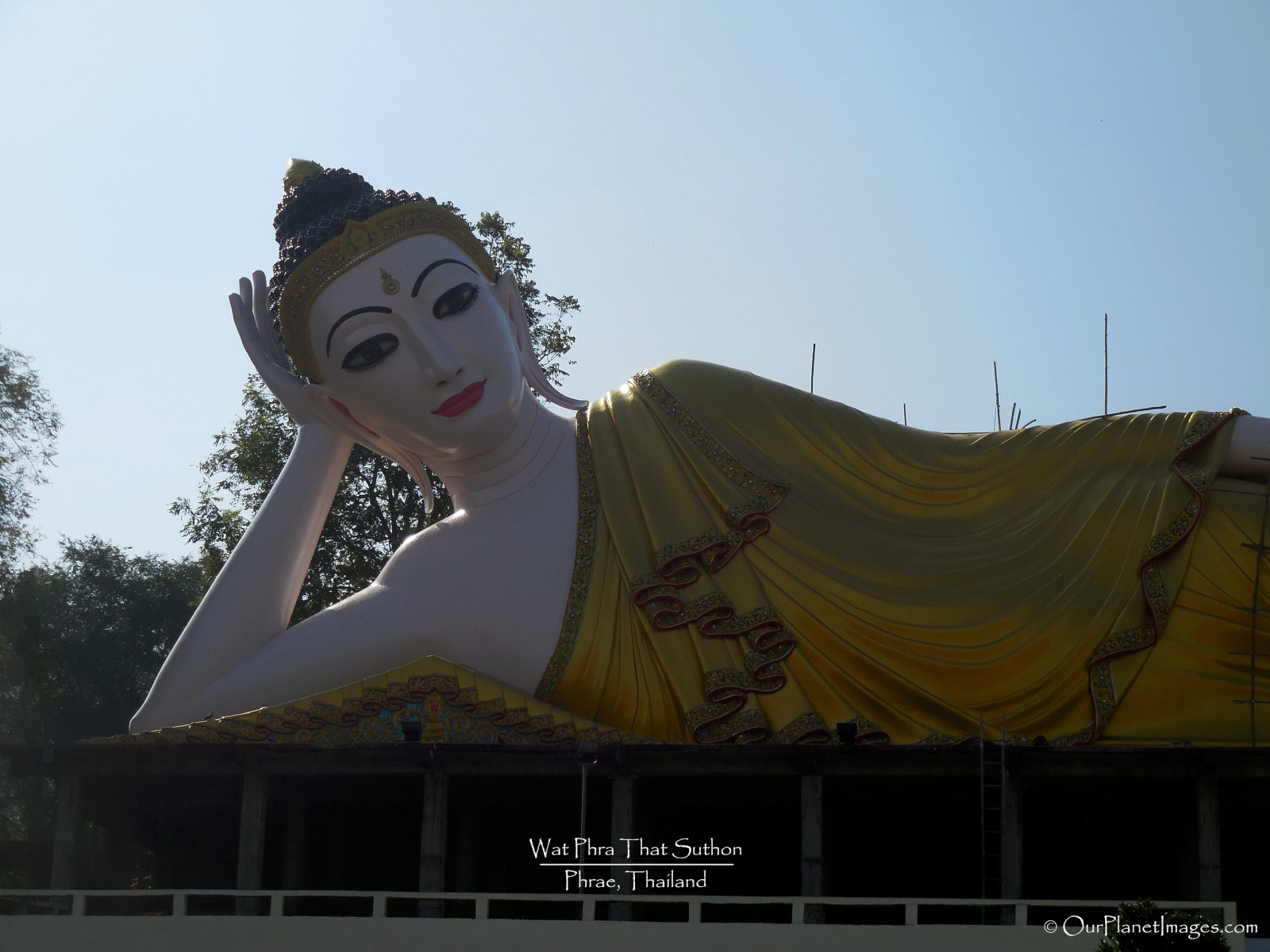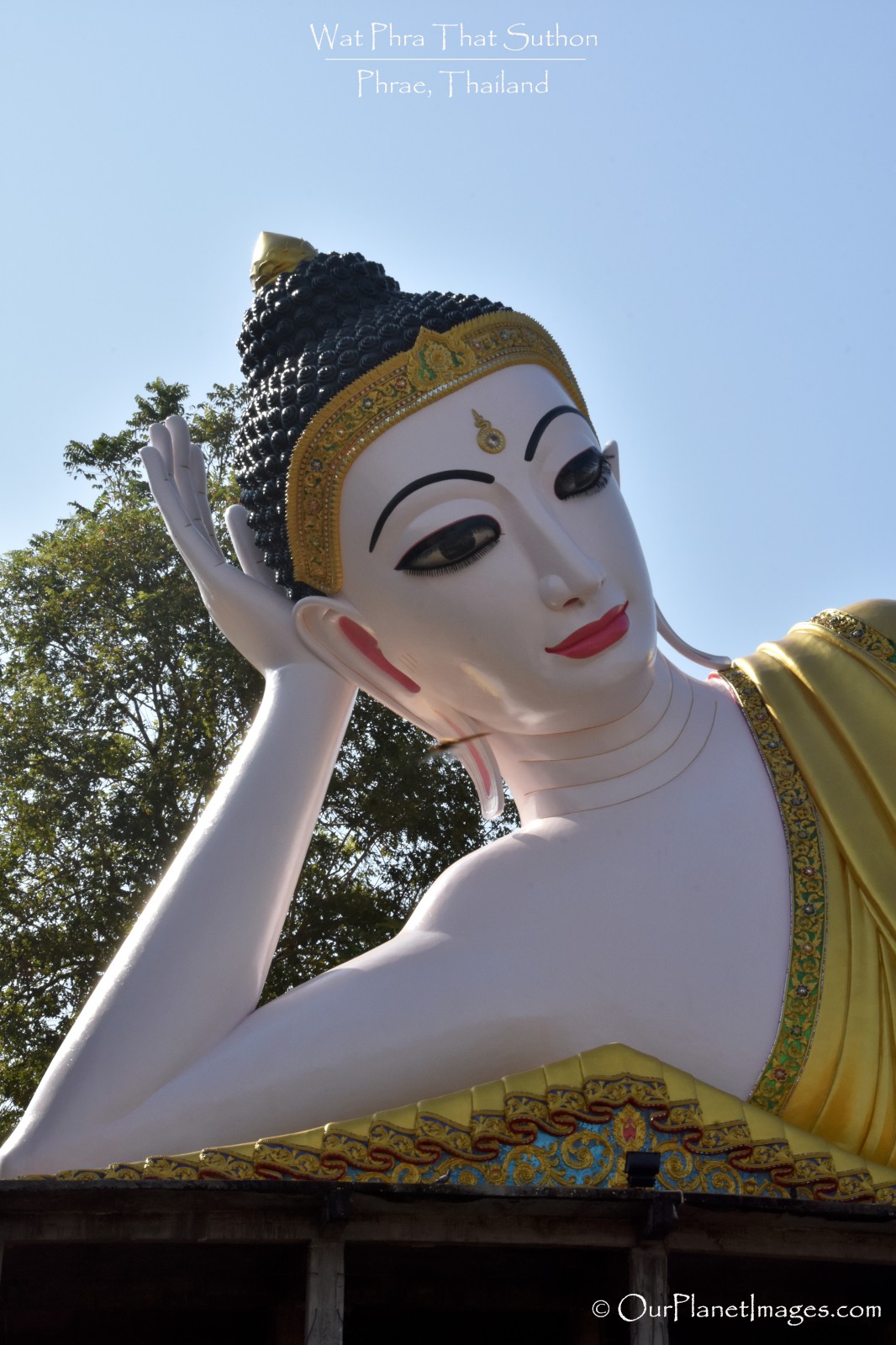 The souls of the Buddha's feet are divided into separate panels that display pictures such as fish, flowers, elephants, birds and many other symbols. The only other place that I have seen which is similar to this is at Wat Pho in Bangkok.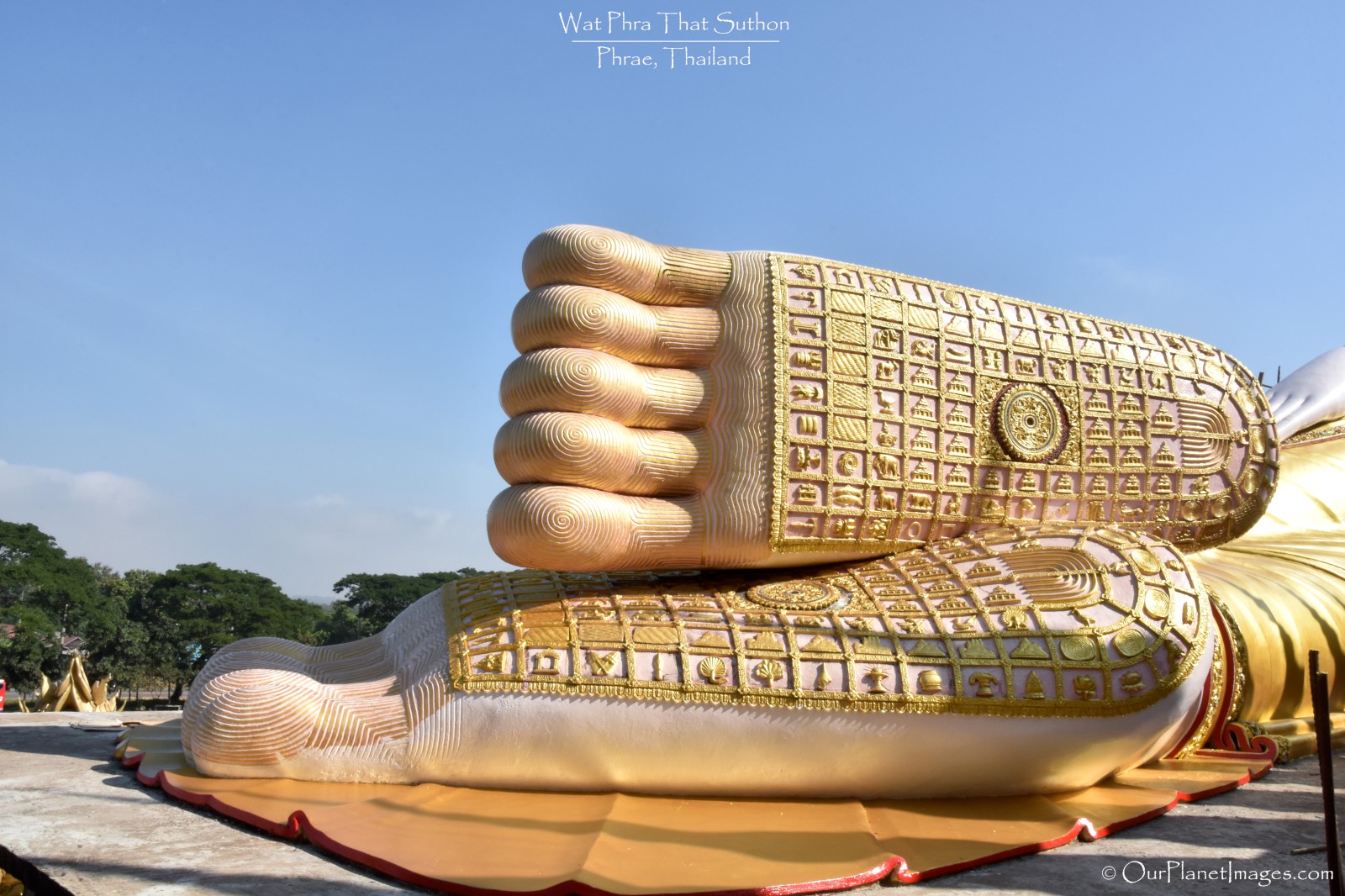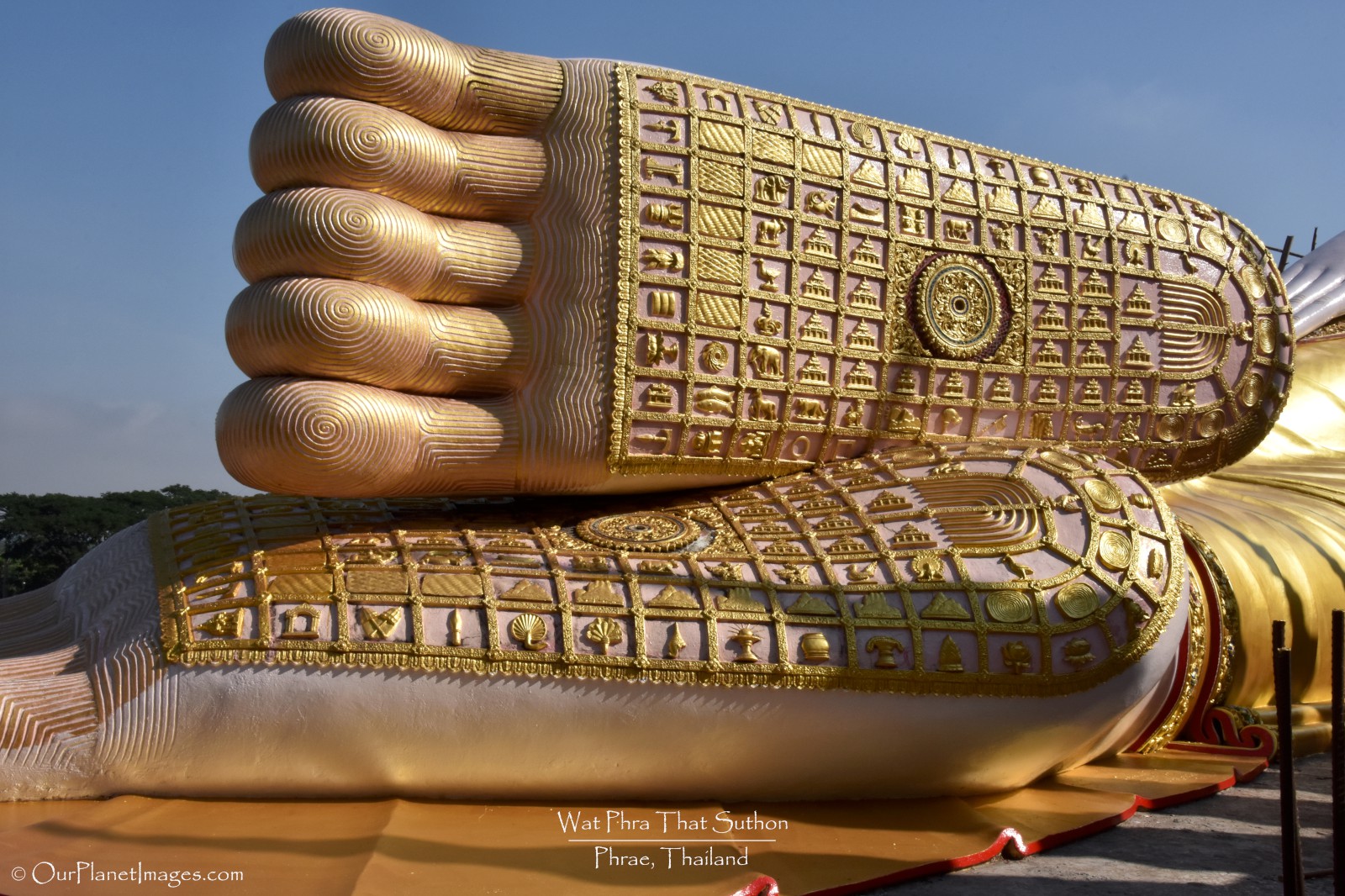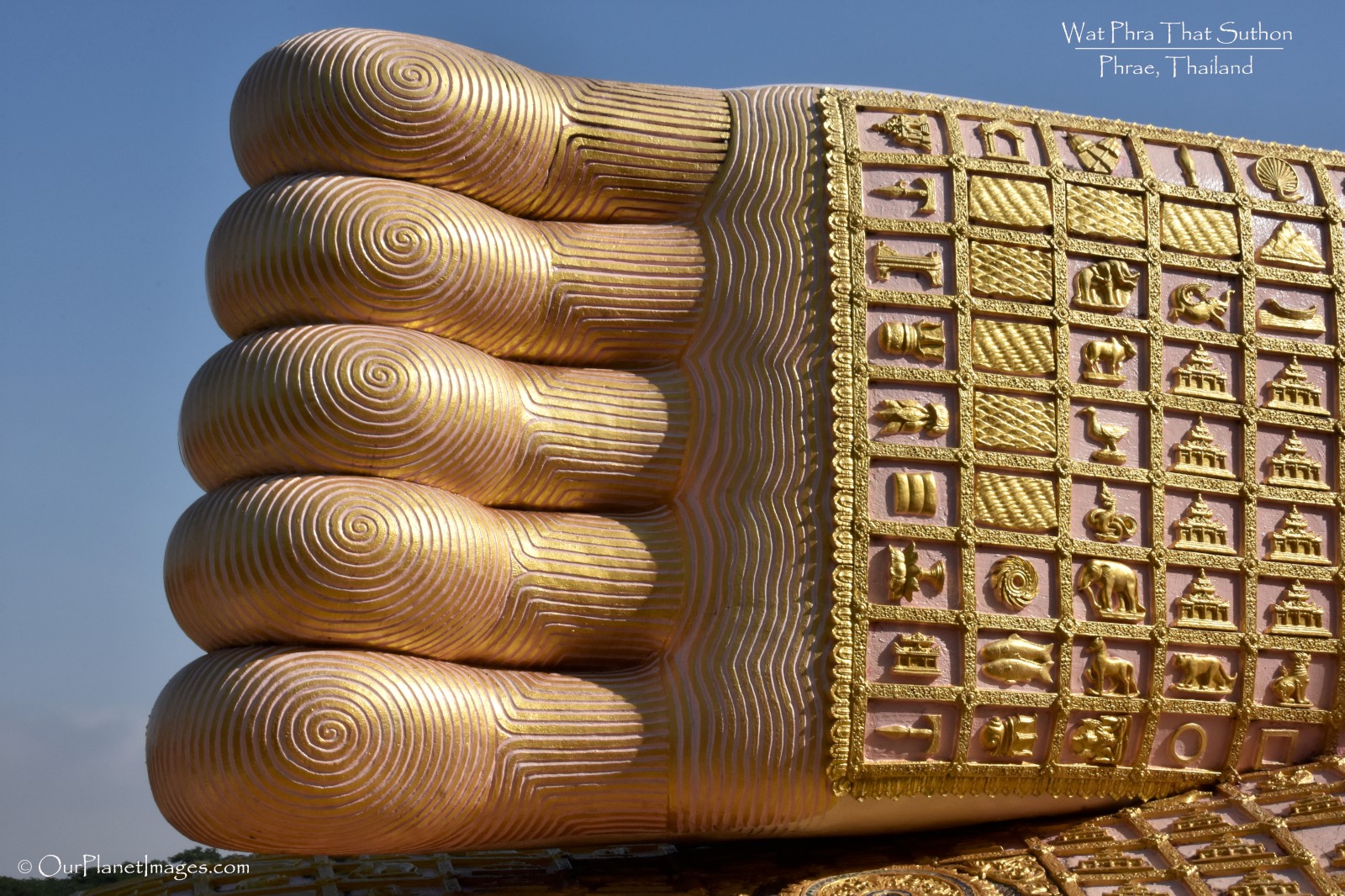 The entrance to the temple is from a stairs in the center of the complex. On each side of the steps are serpent like statues with seven heads.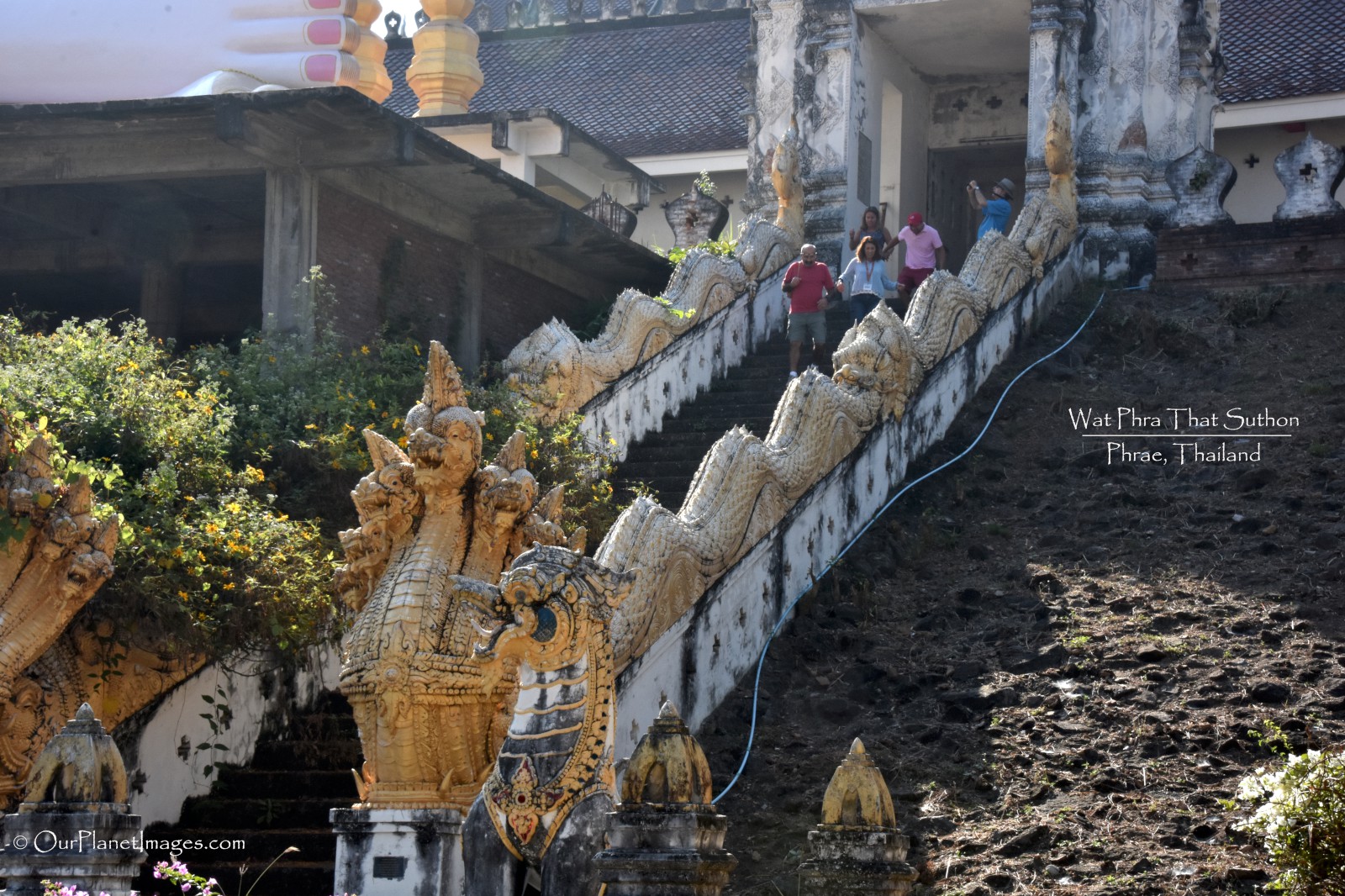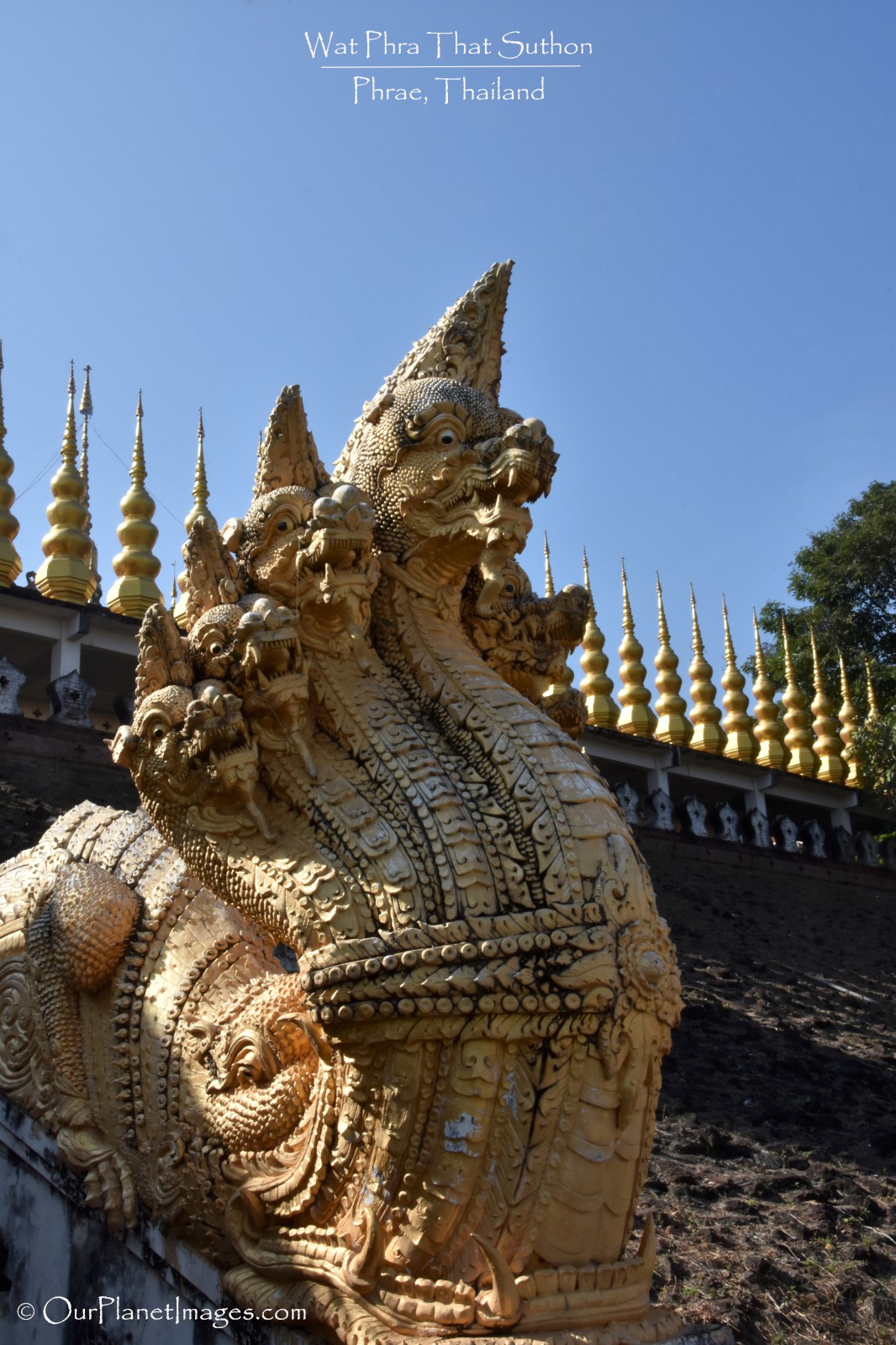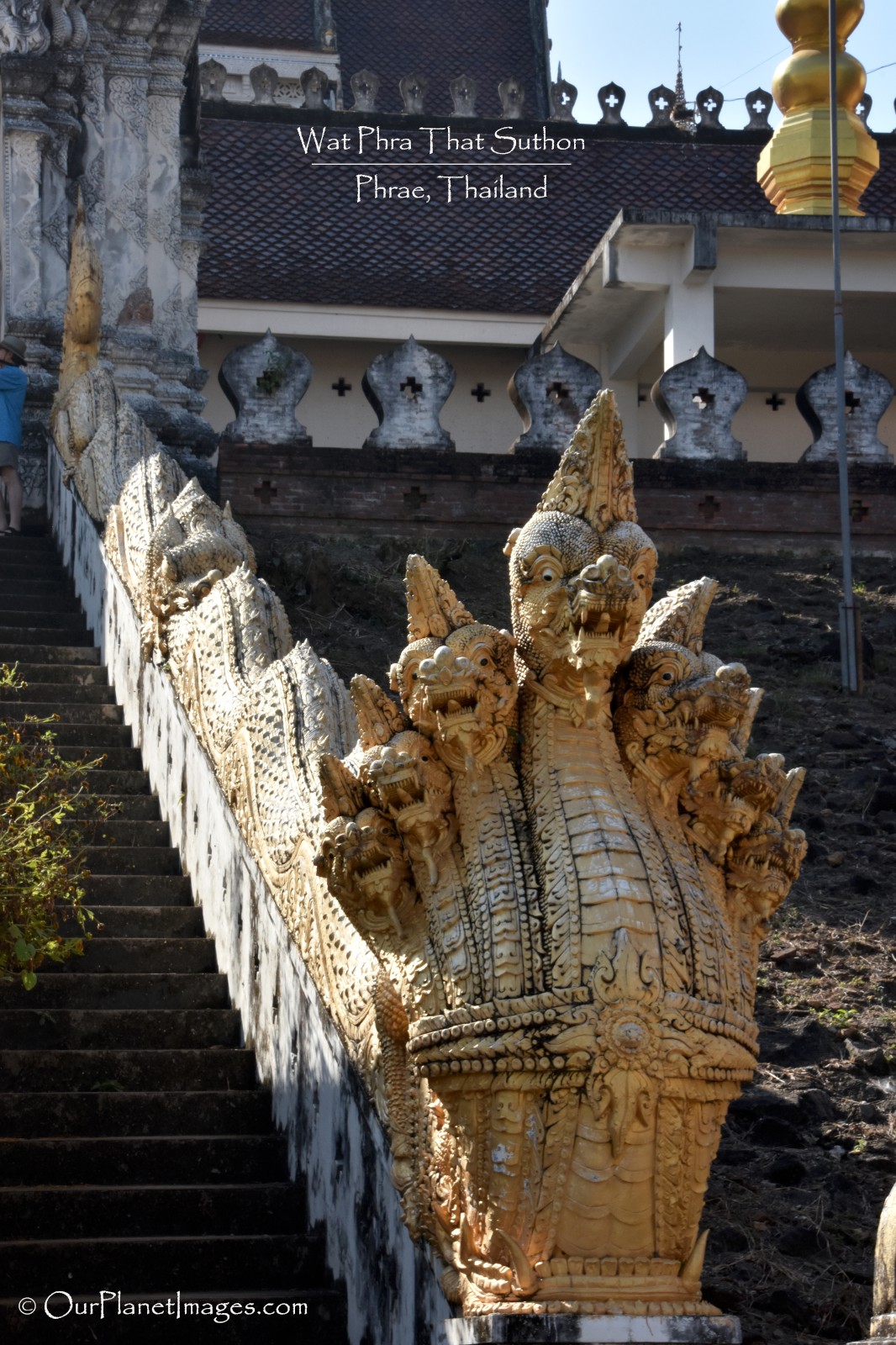 At the front of the temple on each side of the stairs are a row of golden spires which adds a feeling of elegance to the front of the temple.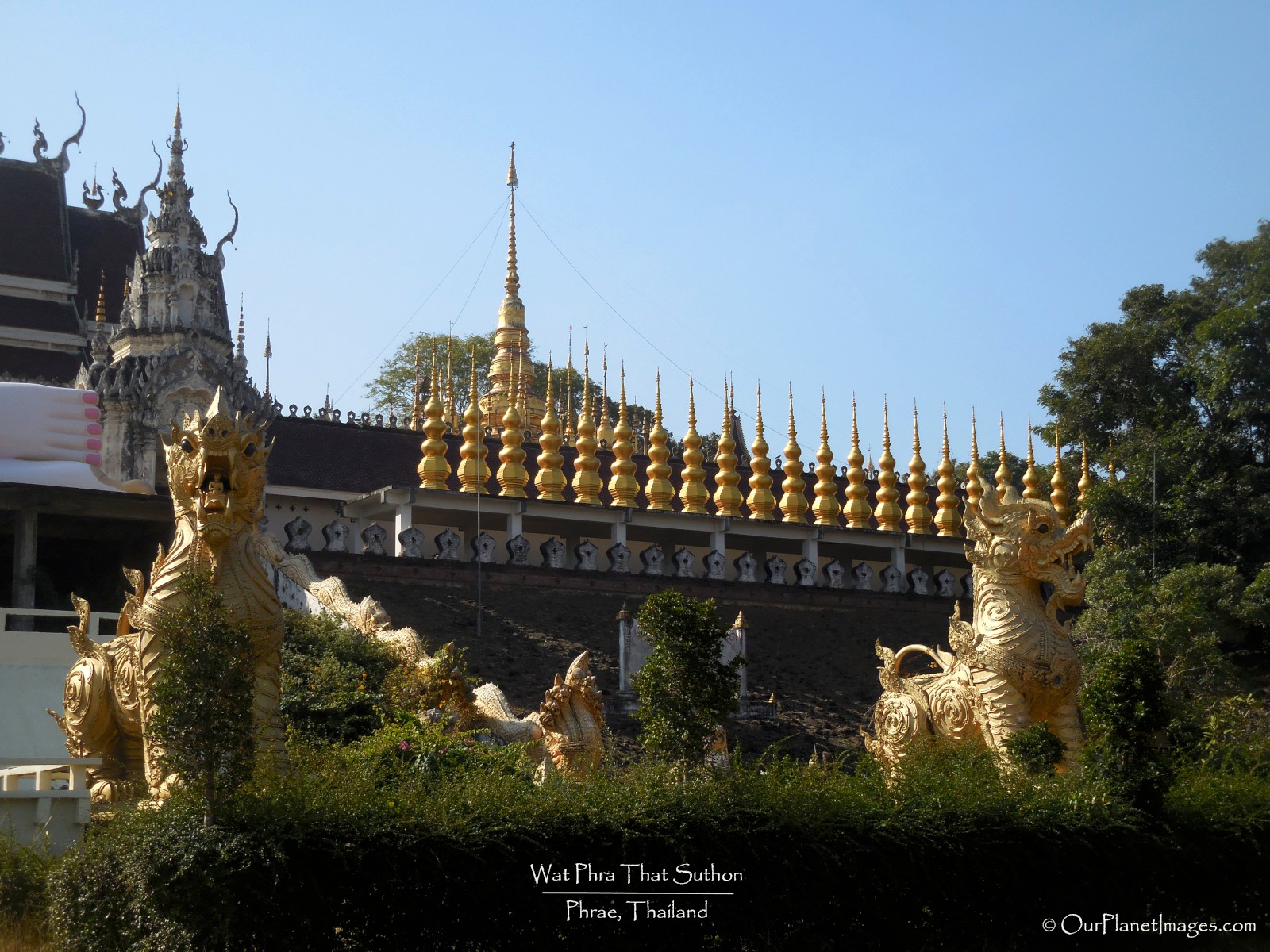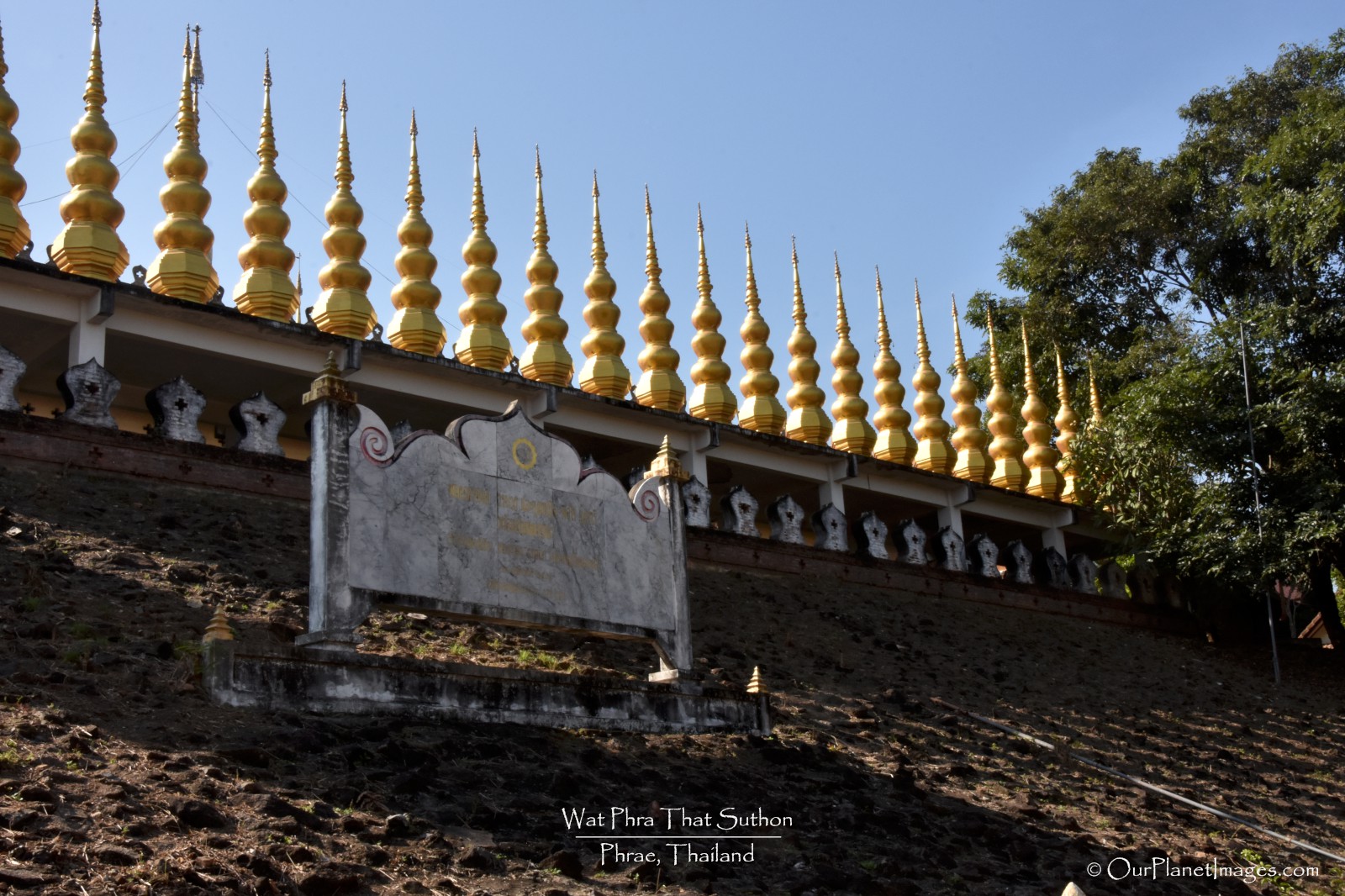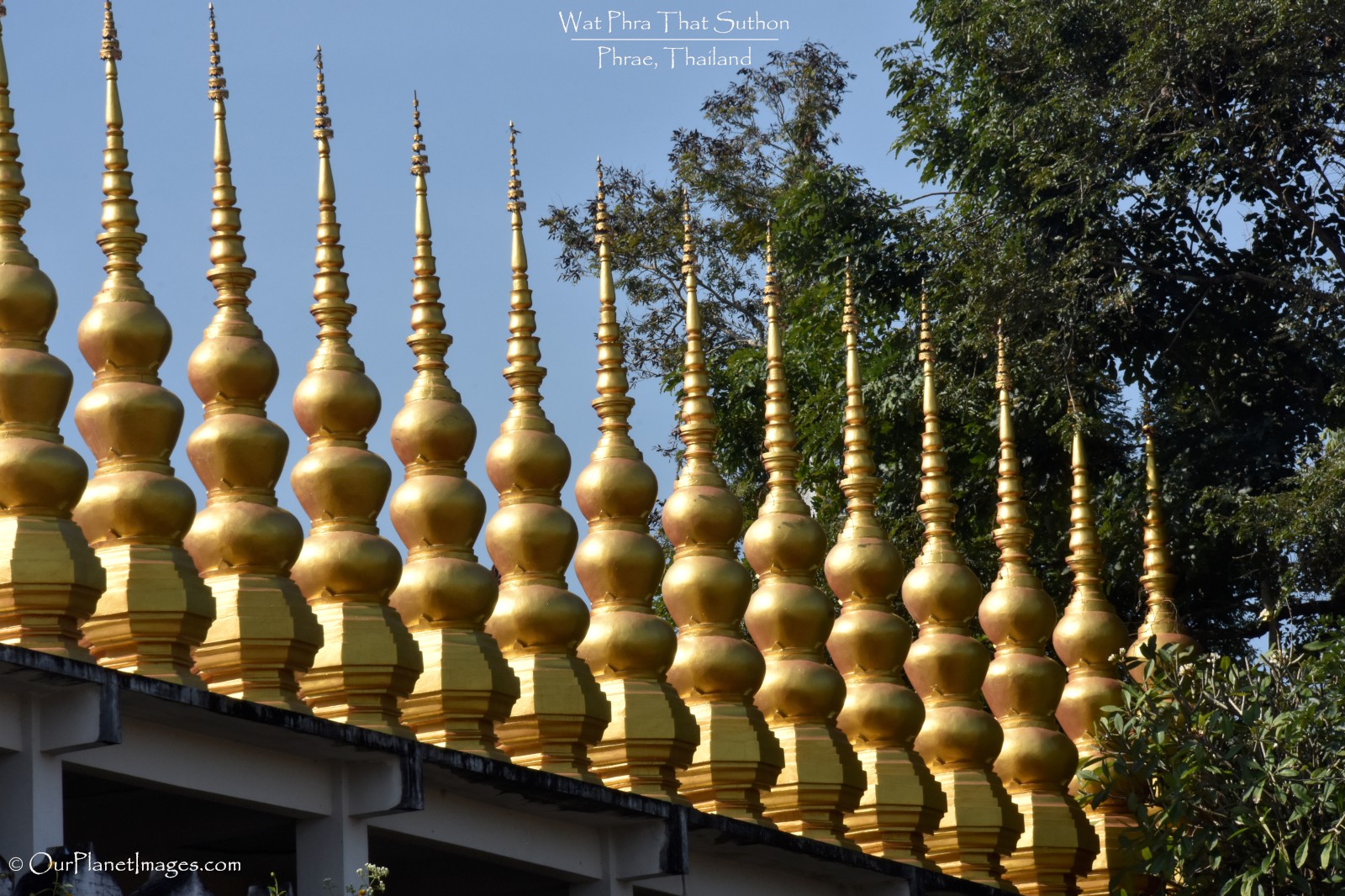 On each side of the entrance stair are giant golden creatures that reminded me of lions. These lion like creatures appear to be guarding the entrance and are adorned from head to toe with details that look like armor.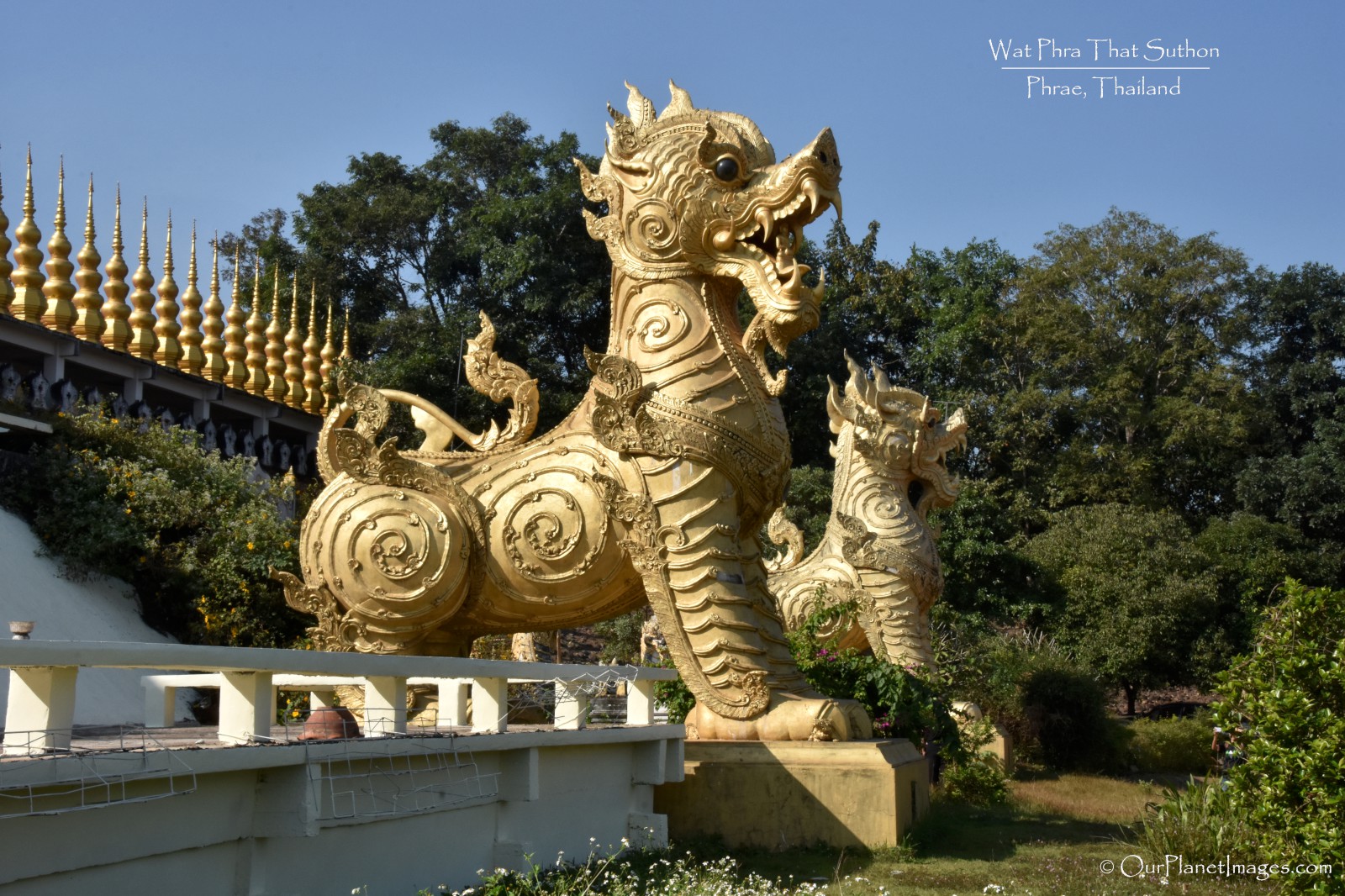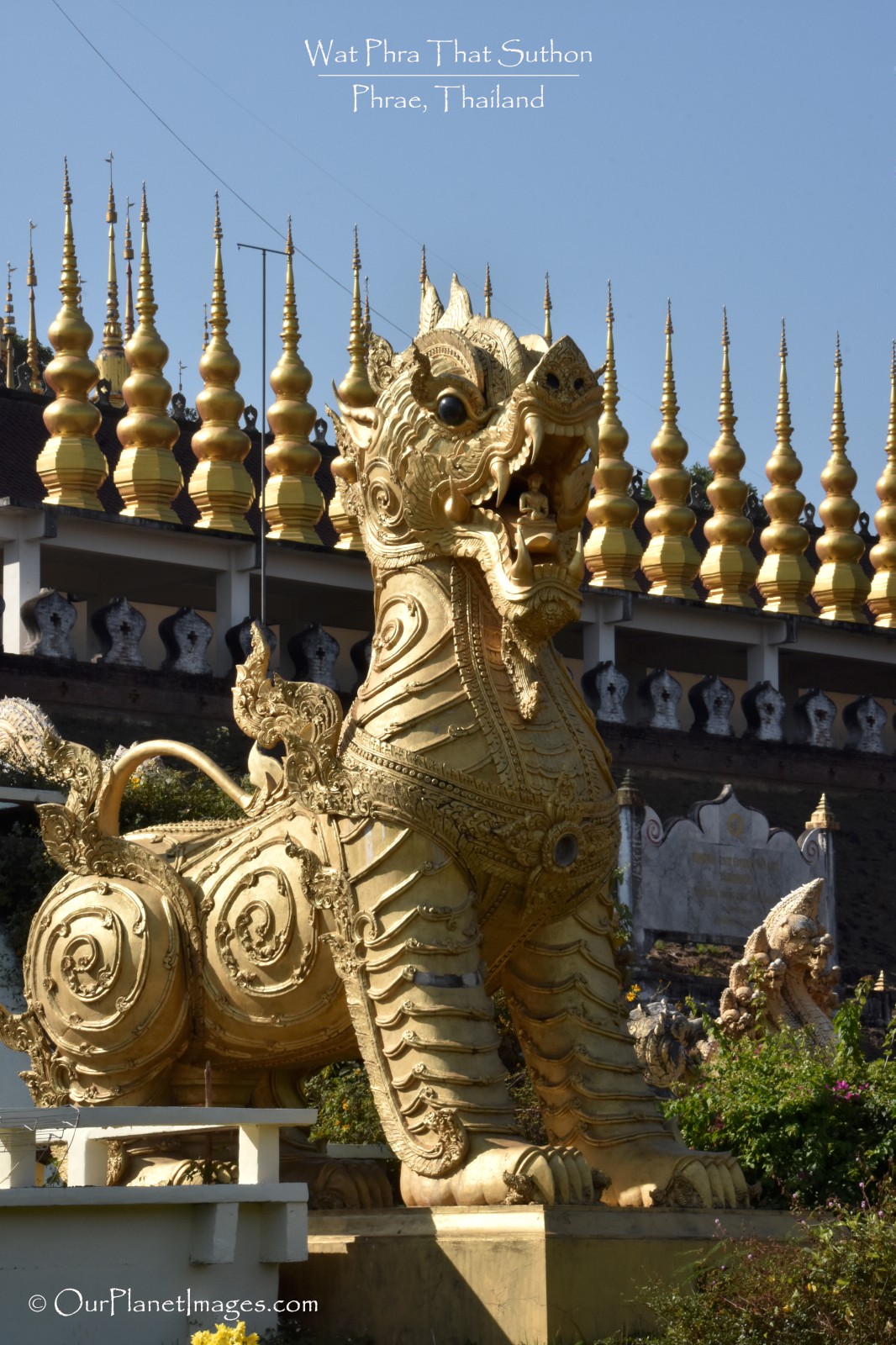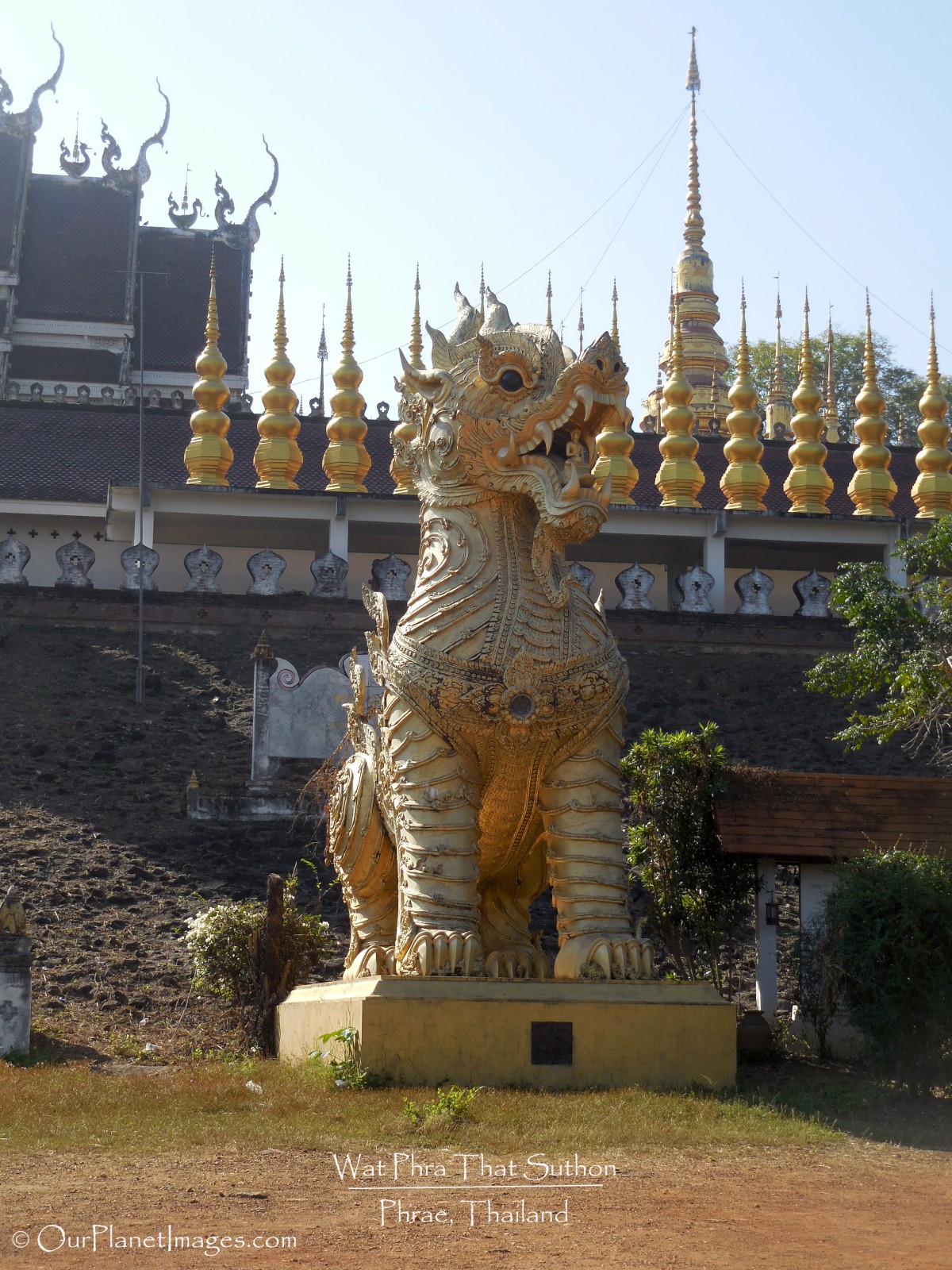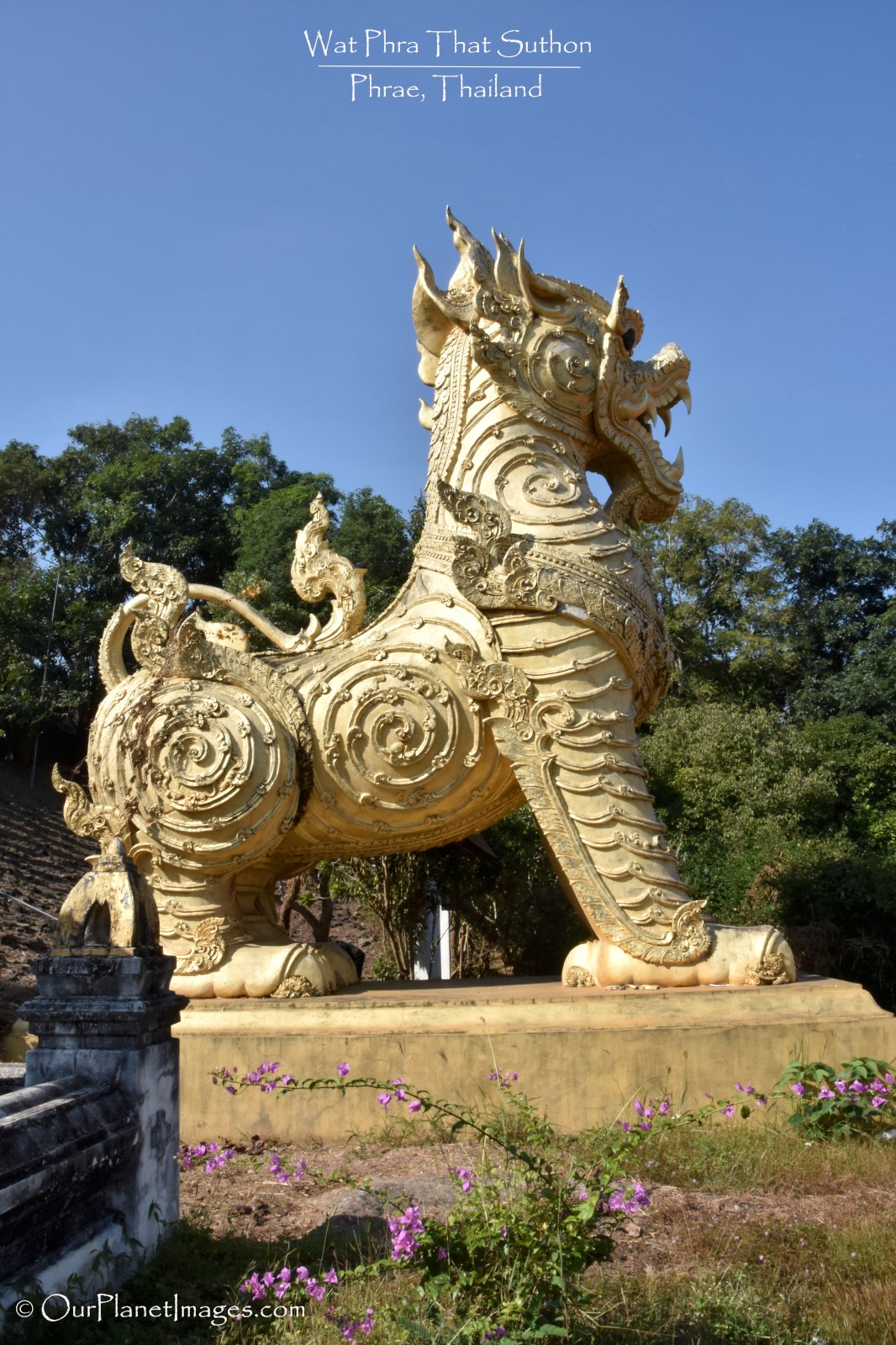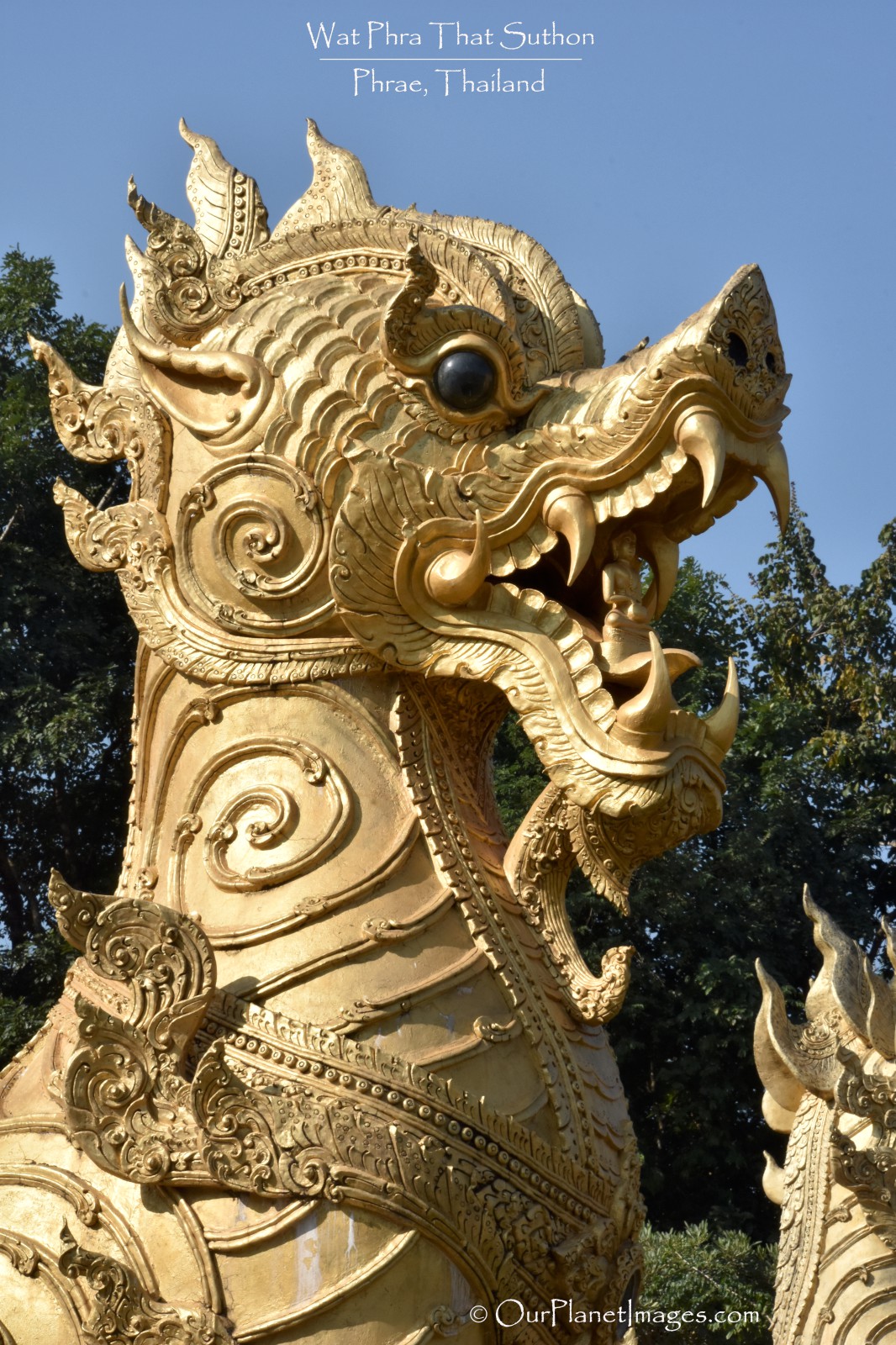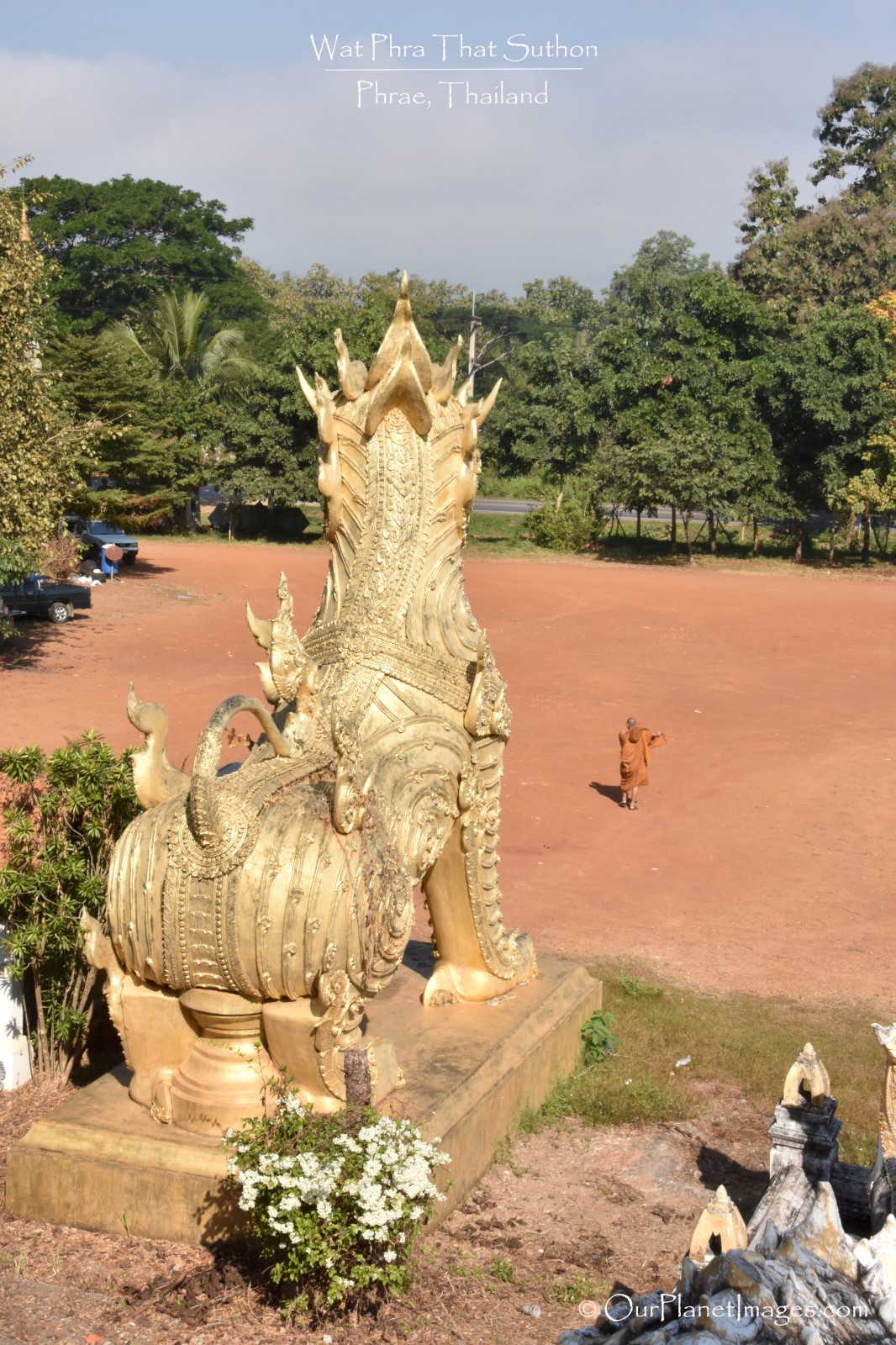 Between the giant guard of the temple and the seven-headed serpent are two smaller lion like creatures are less decorated but still provide the feeling that they are capable of securing the entrance of the temple.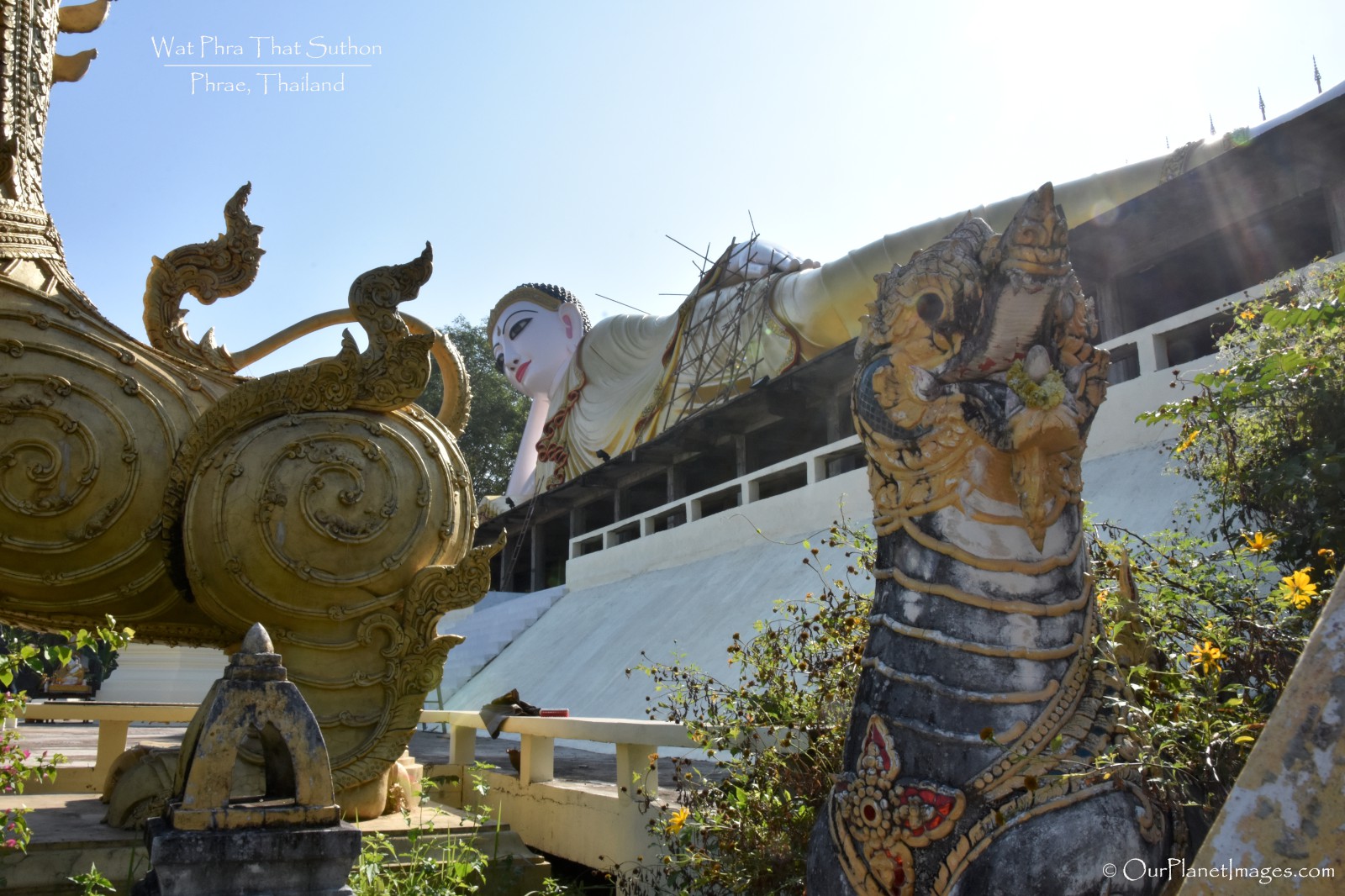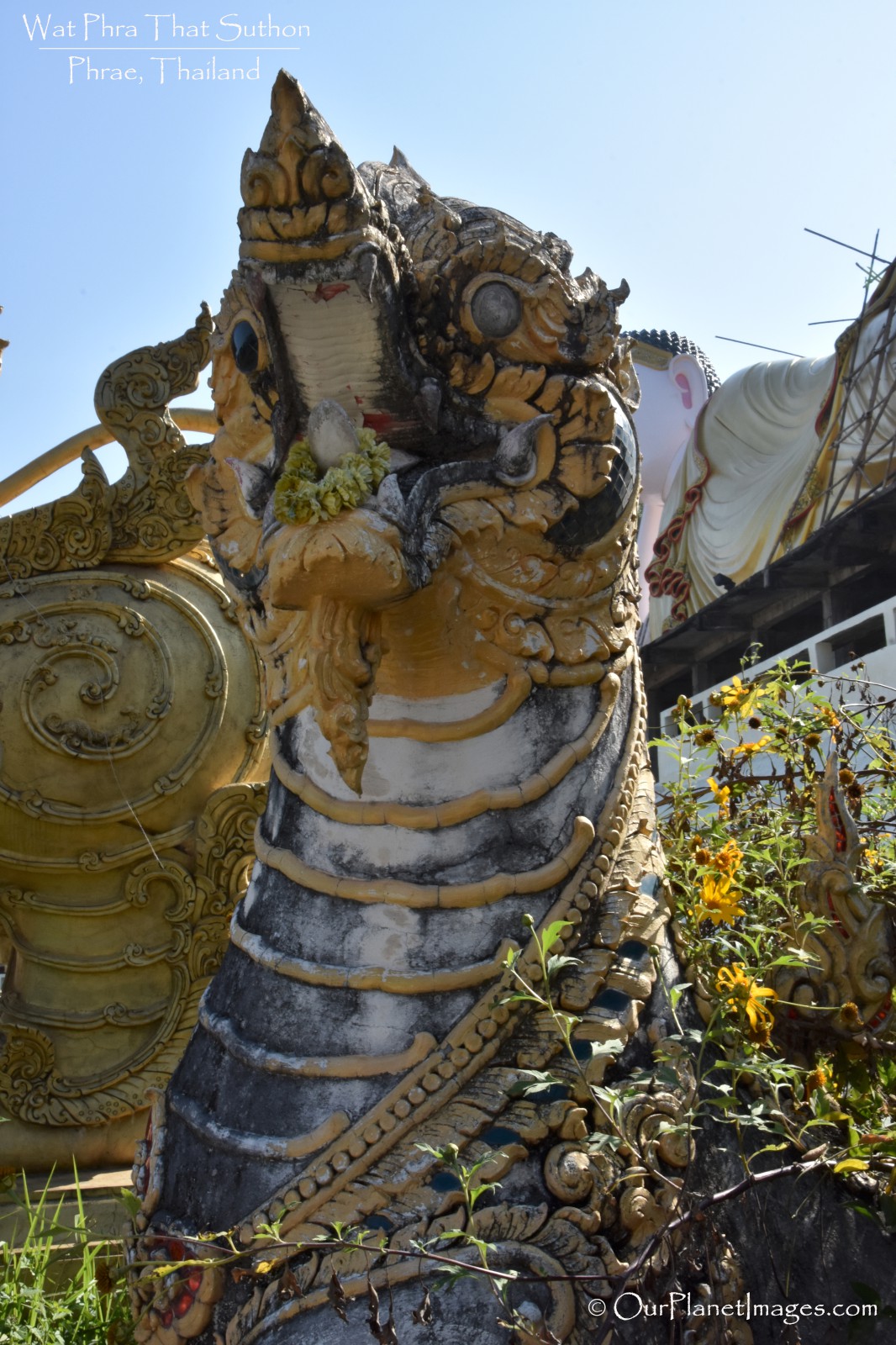 In front of the reclining Buddha is a sitting Buddha with the same seven-headed serpent surrounding the Buddha's head from behind.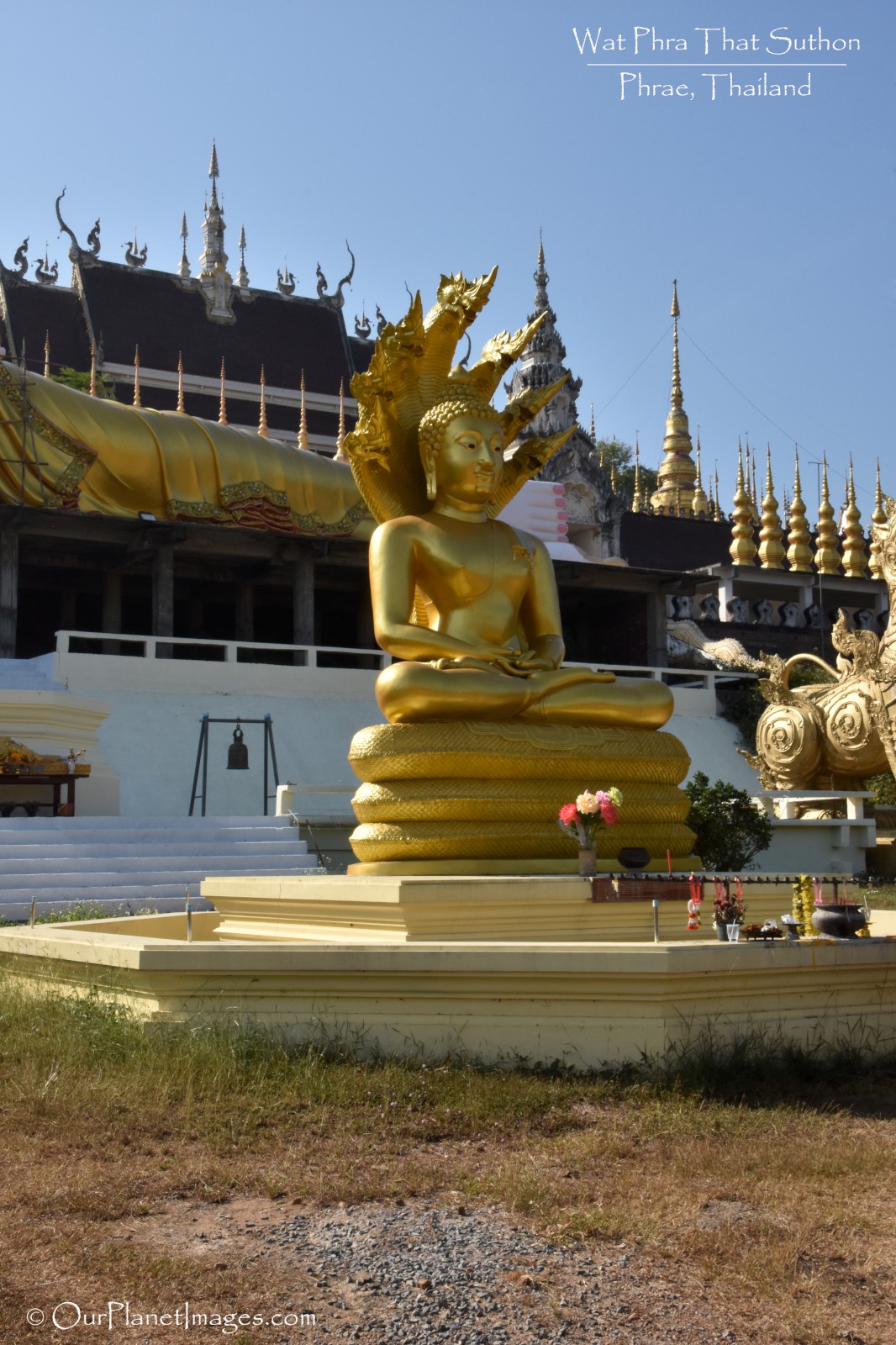 I enjoy seeing a variety of places when I travel. Many thing that I do in my travels are not found in the top 10 places to visit in a location. Wat Phra That Suthon Mongkhon Khiri is the perfect example of something that is off the radar for most tourist visiting Thailand.
As tourism has grown in popularity, I find myself drawn to visiting lesser known sites. Yes, I still want to visit the world famous places because they are spectacular! That is want makes them world famous but at the same time I find myself getting more joy out of being at a lesser known place where I am able to casually explore a site as opposed to being surrounded by hordes of people that are visiting places because someone put it on a list of top places to visit.
When you decide to venture away from the tourist hotspots and find some of the lesser known places to visit then you are becoming a traveler and not just a tourist!