I like creative architecture and I really like it when creative architecture is combined with functionality. The Rama VIII Bridge is the perfect example of taking a functional need and creating a beautiful attraction that also has meaning to the culture.
The Rama VIII bridge is a cable-stayed bridge (type of construction) crossing the Chao Phraya River in Bangkok, Thailand. The bridge is named after King Ananda Mahidol (Rama VIII). The bridge is 1,558 ft. long and 520 ft. tall.
The bridge's architecture includes lotus logos on the pedestrian railings and gold colored cable sheaths. The base of the tower resembles elephant feet and the top of the tower is in the shape of a lotus bud and is the world's tallest bridge observation deck (currently closed to the public).
During the day the bridge is sleek with the golden cables streaking down from the single support tower to hold up the road crossing the Chao Phraya River.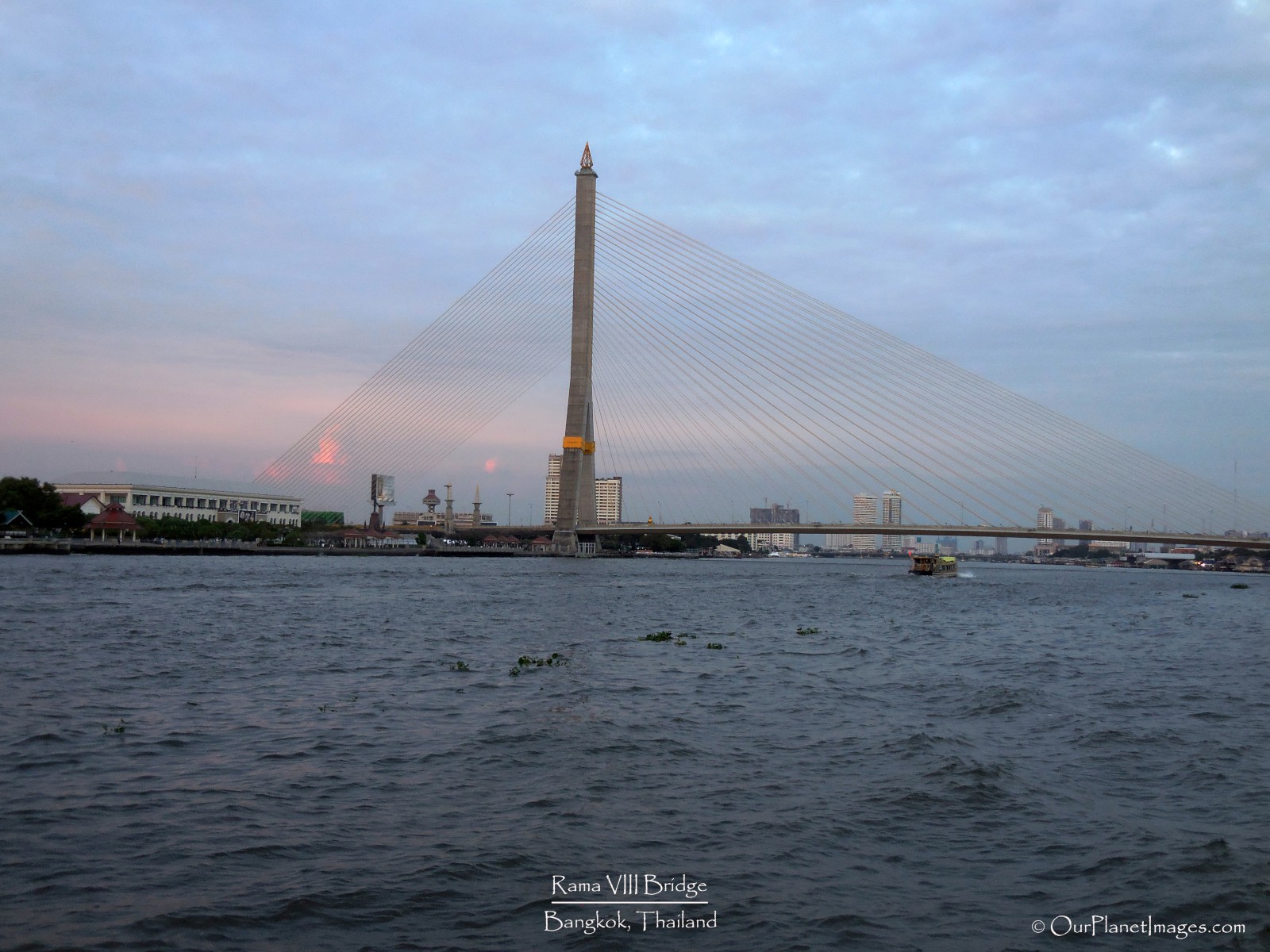 The support tower itself reminds me of an Olympic torch lit high in the sky to be seen by all as a symbol of life, rationalism and freedom.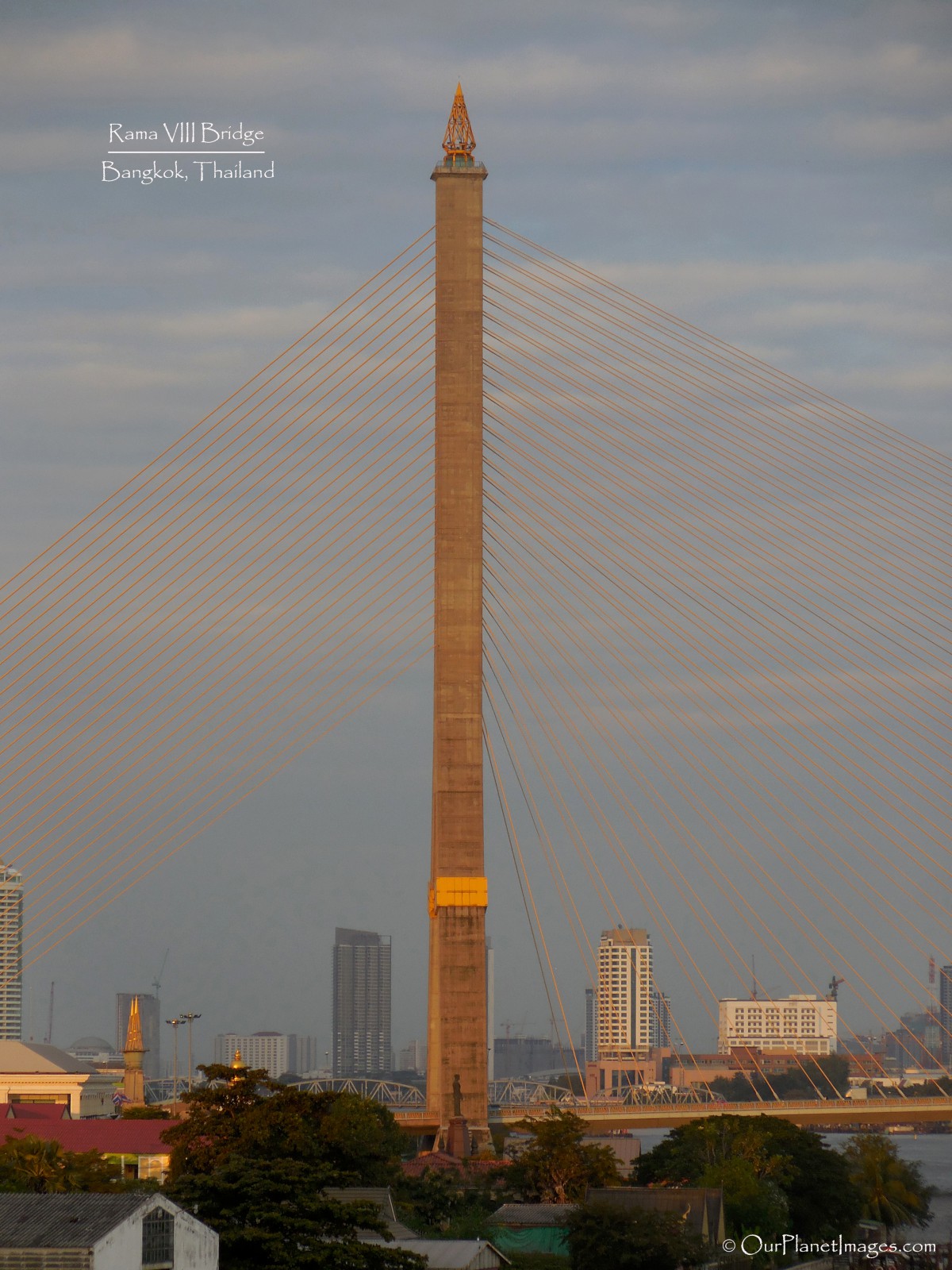 One of my favorite views of the bridge is as I was passing under the bridge on a boat. Looking straight up at the bridge and seeing the cables project down from the sky looked like rays of sunlight coming out of the tower.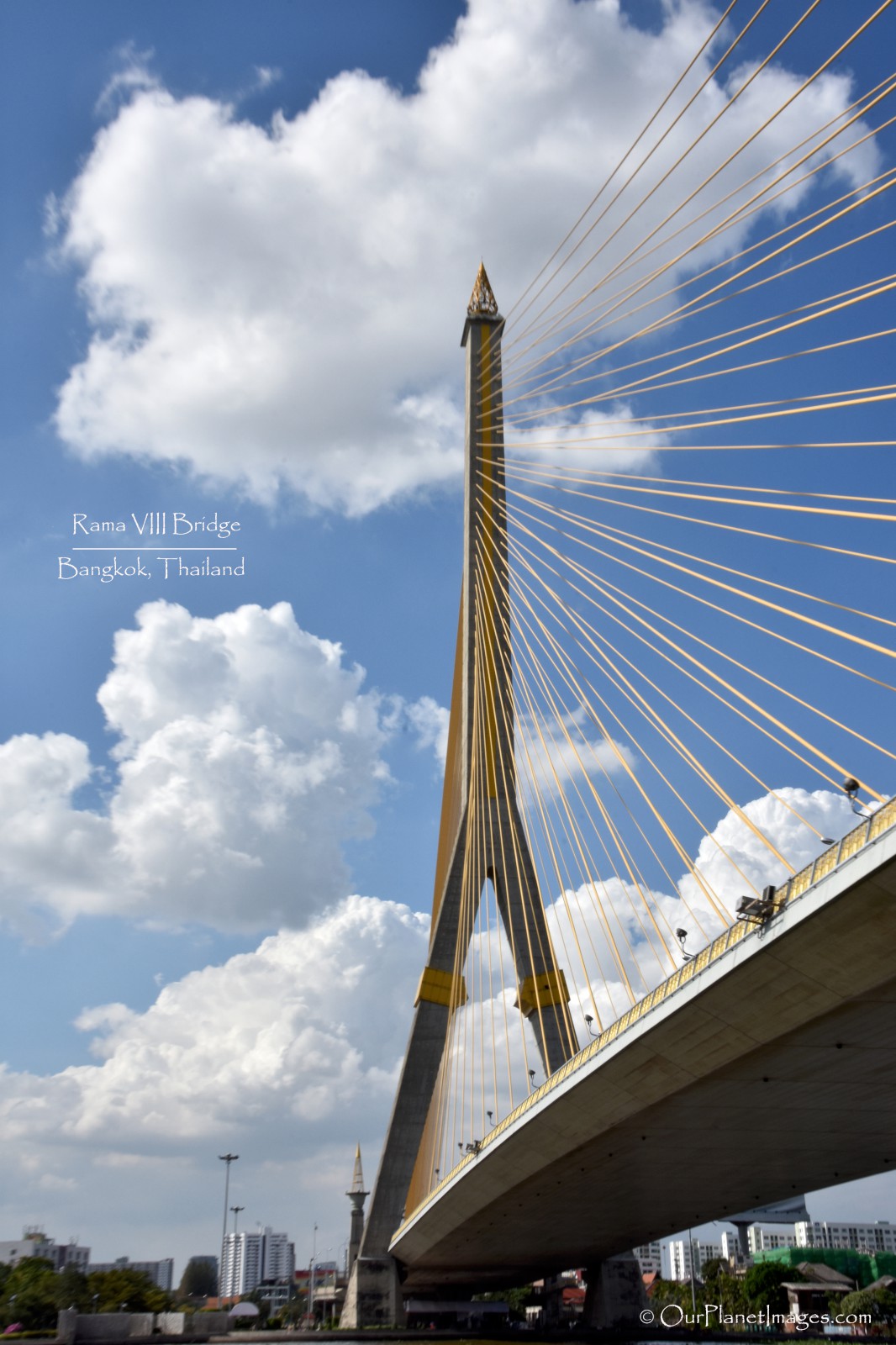 This bridge is a beautiful architectural design adding to the other attractions on the Chao Phraya River which is why it is also a romantic setting that many couples use as a backdrop for their wedding pictures.
For visitor to Bangkok, the bridge makes a romantic setting for having dinner along the river and watching the boats pass by as the sun sets and the bridge comes to life when the bridge lights up for the night.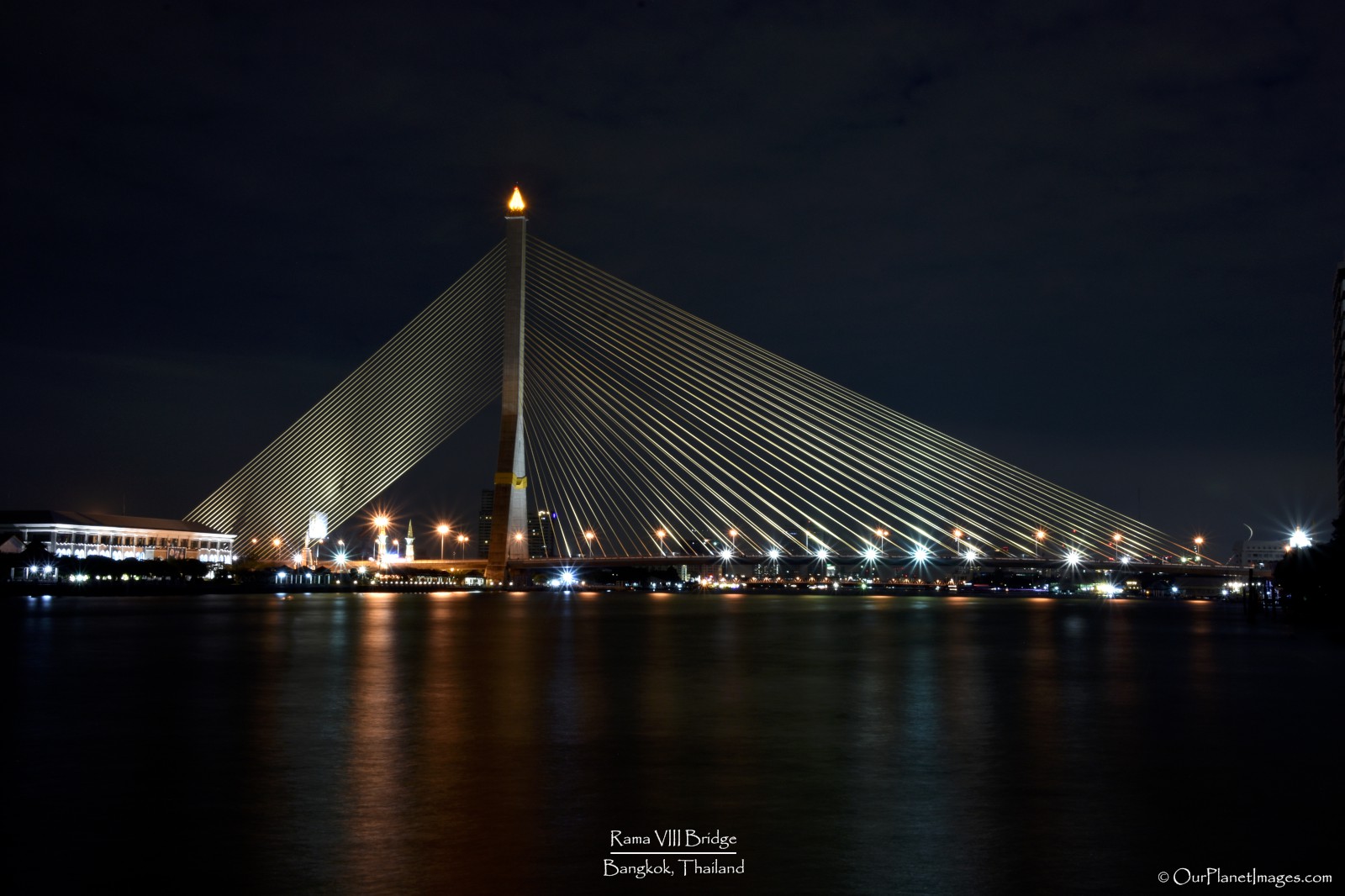 The Rama VIII Bridge brings a modern feel to an ancient city that is full of history.