Mission San Jose was founded in 1720 and built on the banks of the San Antonio River just a few miles south of the Alamo in San Antonio, Texas. The mission was the largest in the area and contained a population of about 350 people. The mission was protected by a wall around the complex and outside the walled complex were crop fields and hers of livestock that provided for the residence.
The mission complex of stone walls, protective fortification, granary and church gave the Mission San Jose the reputation as the "Queen of the Missions". The complex wall is seen in the photo below and the view of the mission when you enter the wall is shown in the next two photos.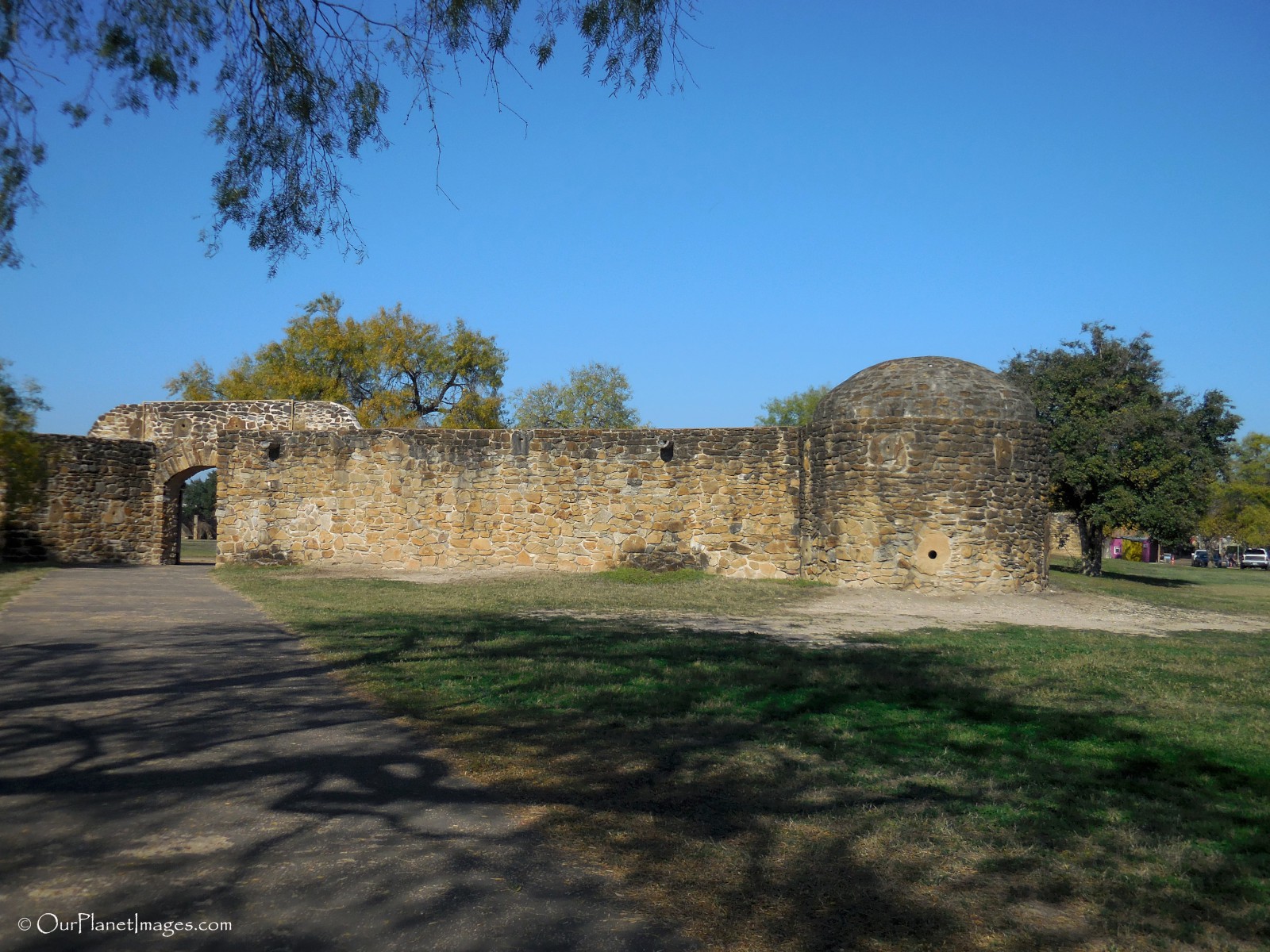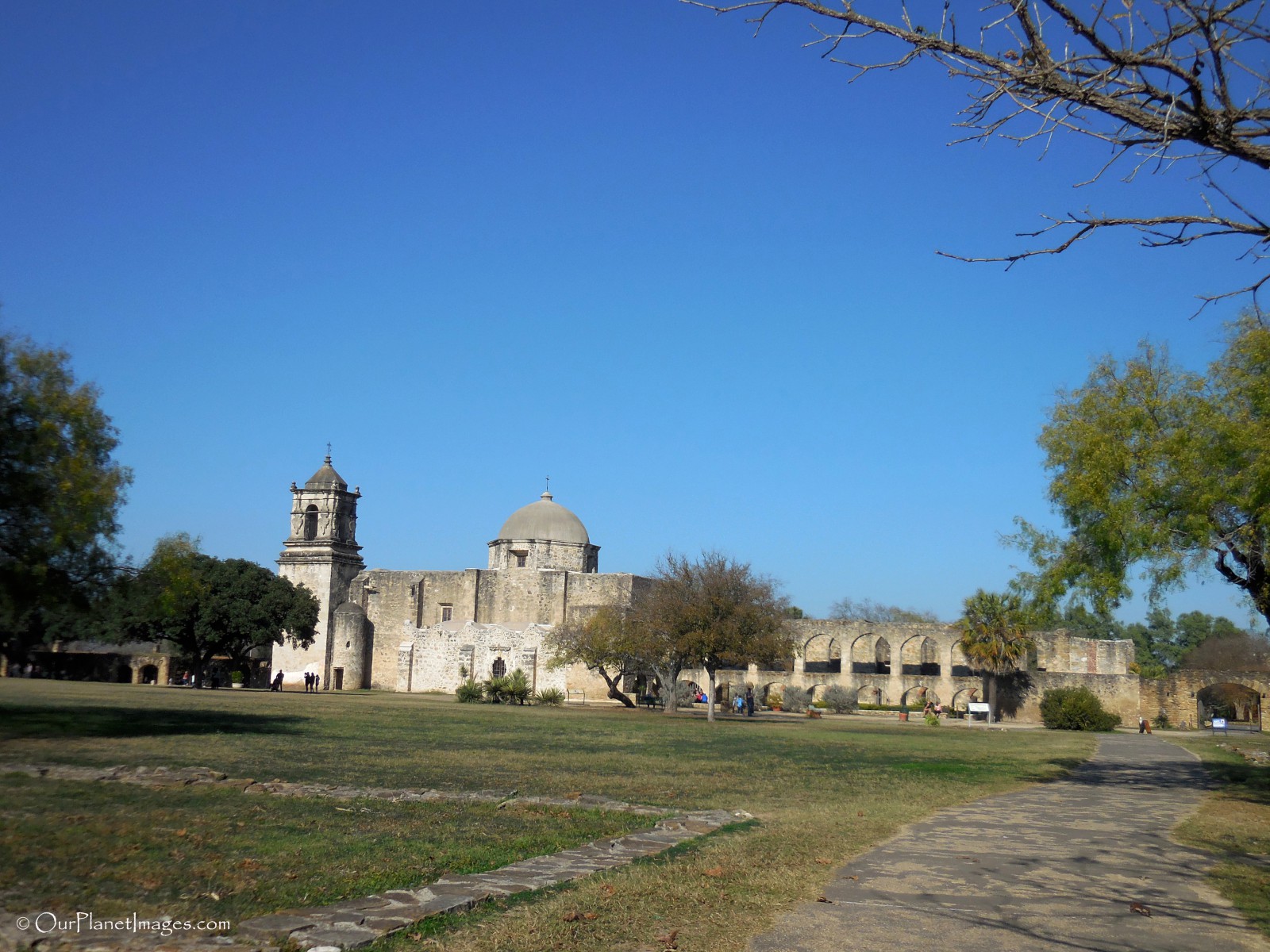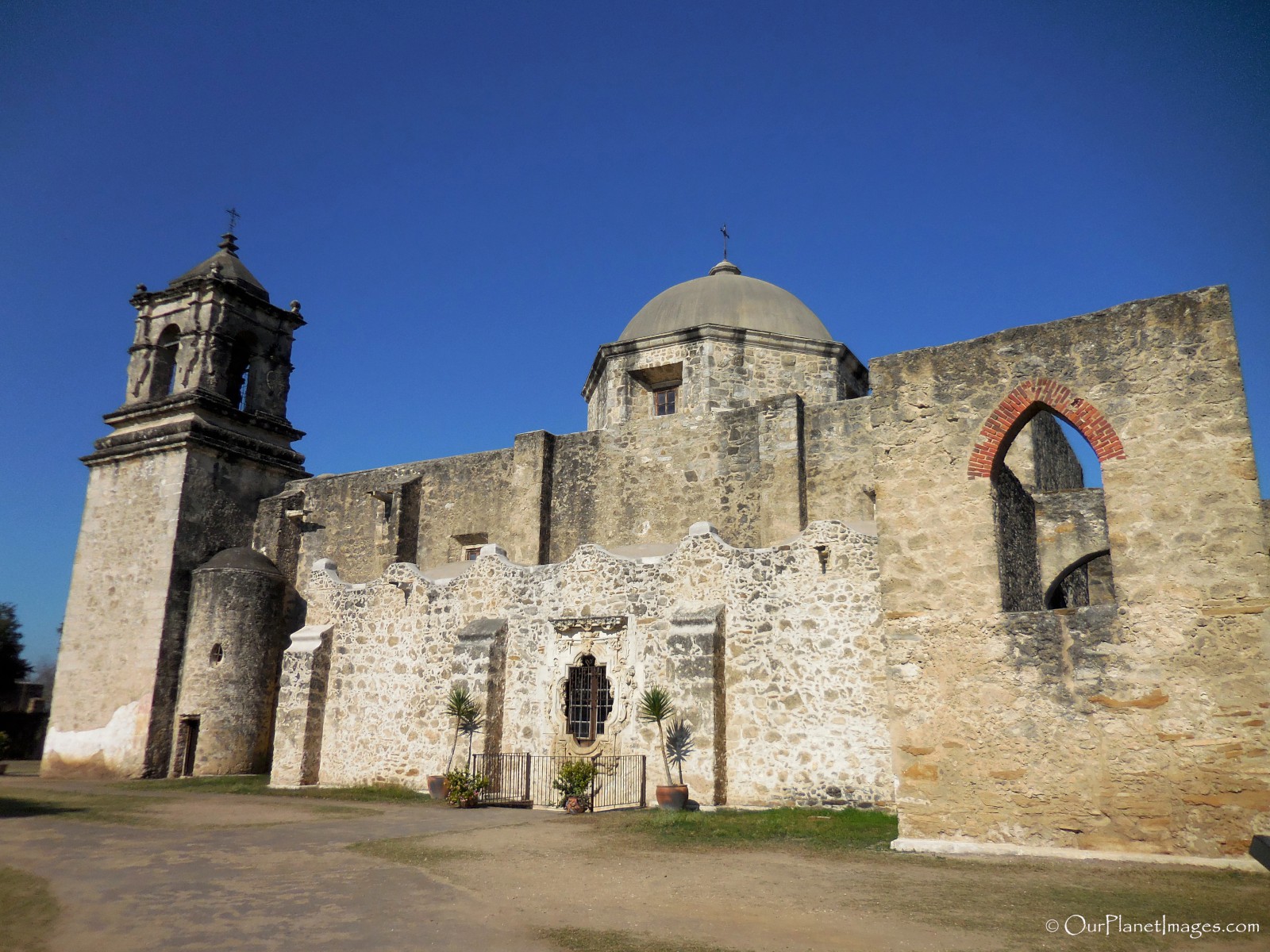 Just inside the complex wall are residence quarters that use the complex wall as the back wall of their homes.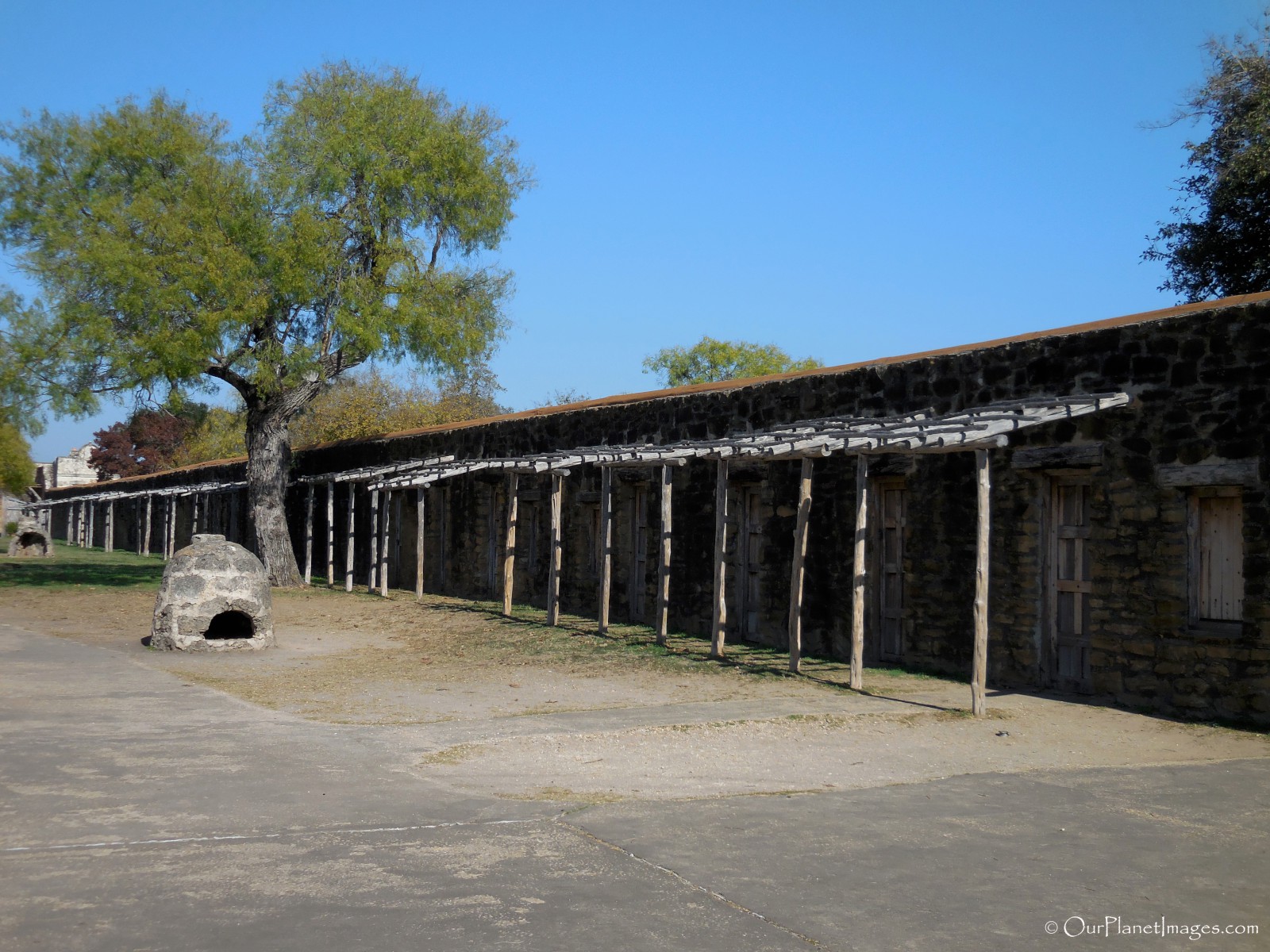 The main building in the complex was the of course the church. The mission is still a functioning parish and people actively worship in the church which can be seen in the photo below.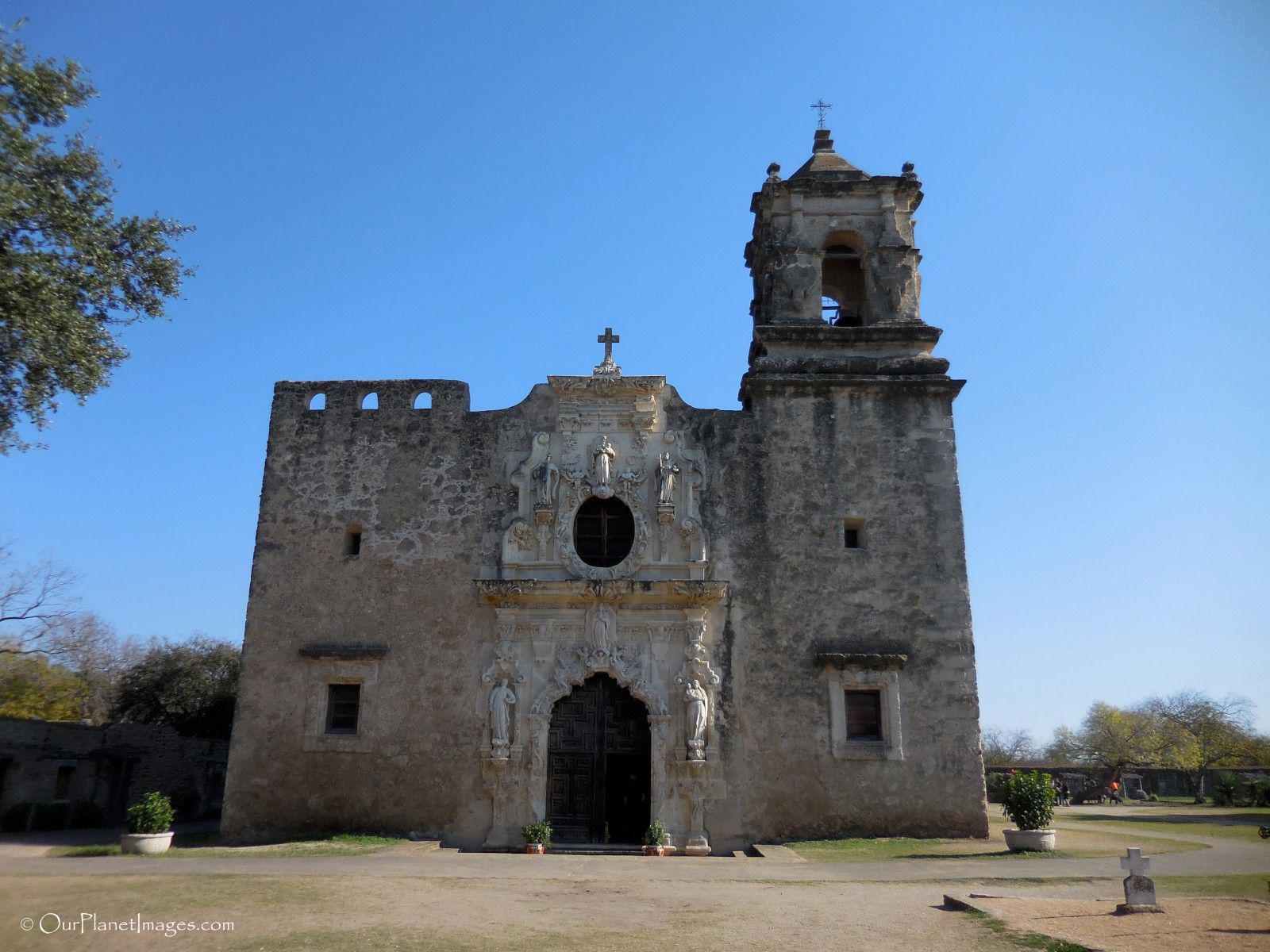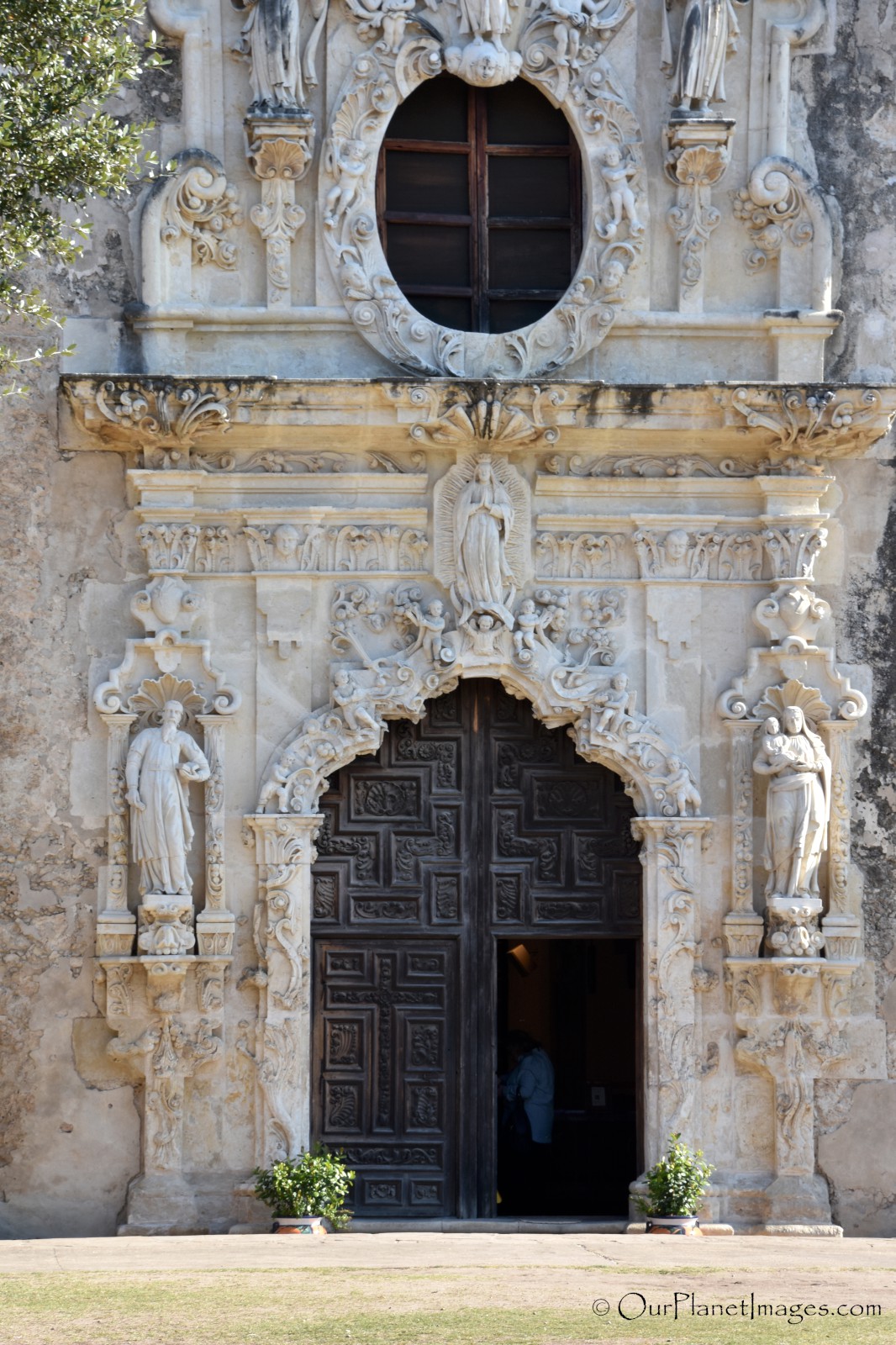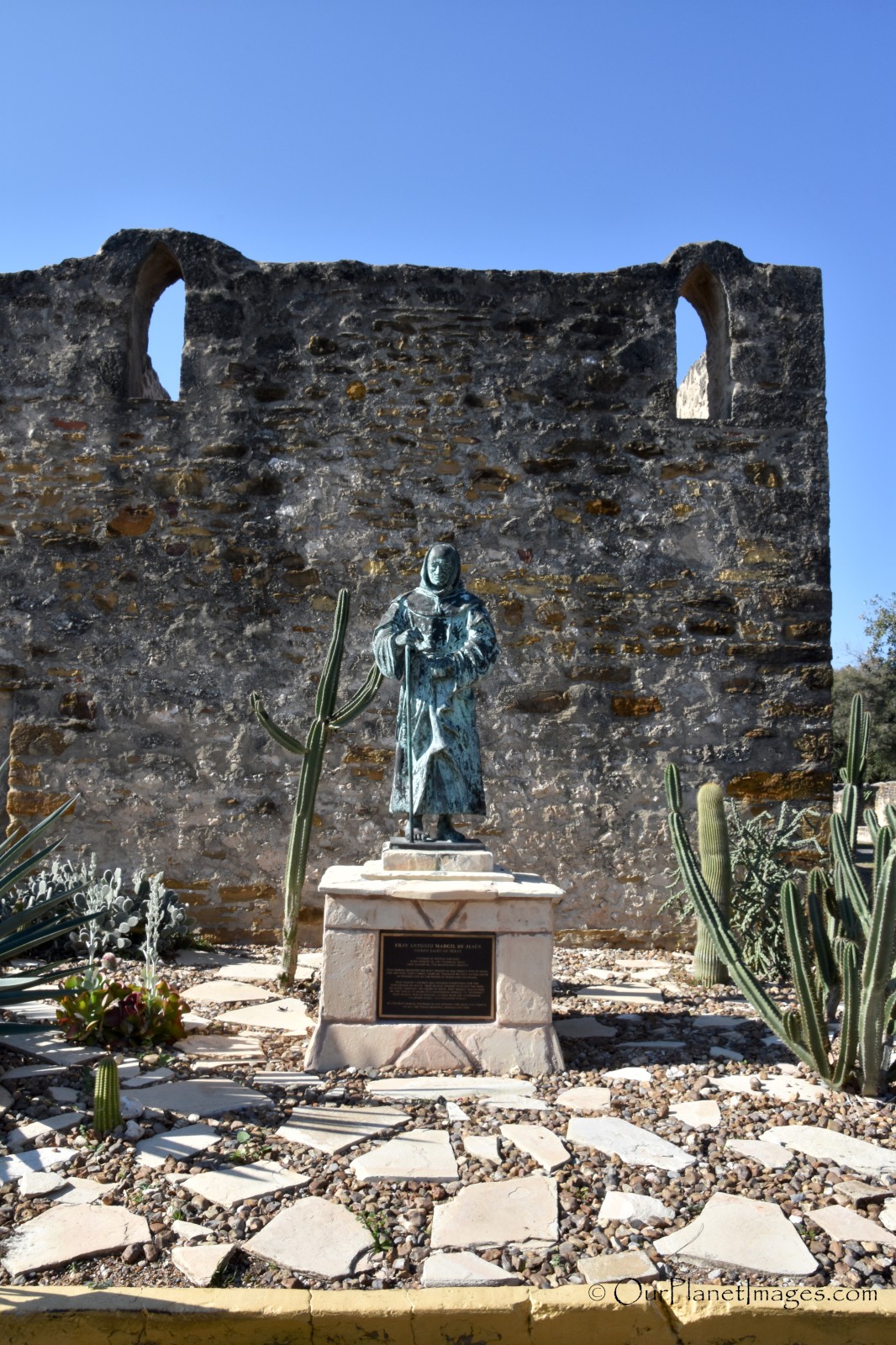 One of the features that I found to be the most interesting was the two story arched walkway. The ceiling above the walkways are no longer present but I think that makes the feature more fascinating as it gives the mission a feeling of enduring through time.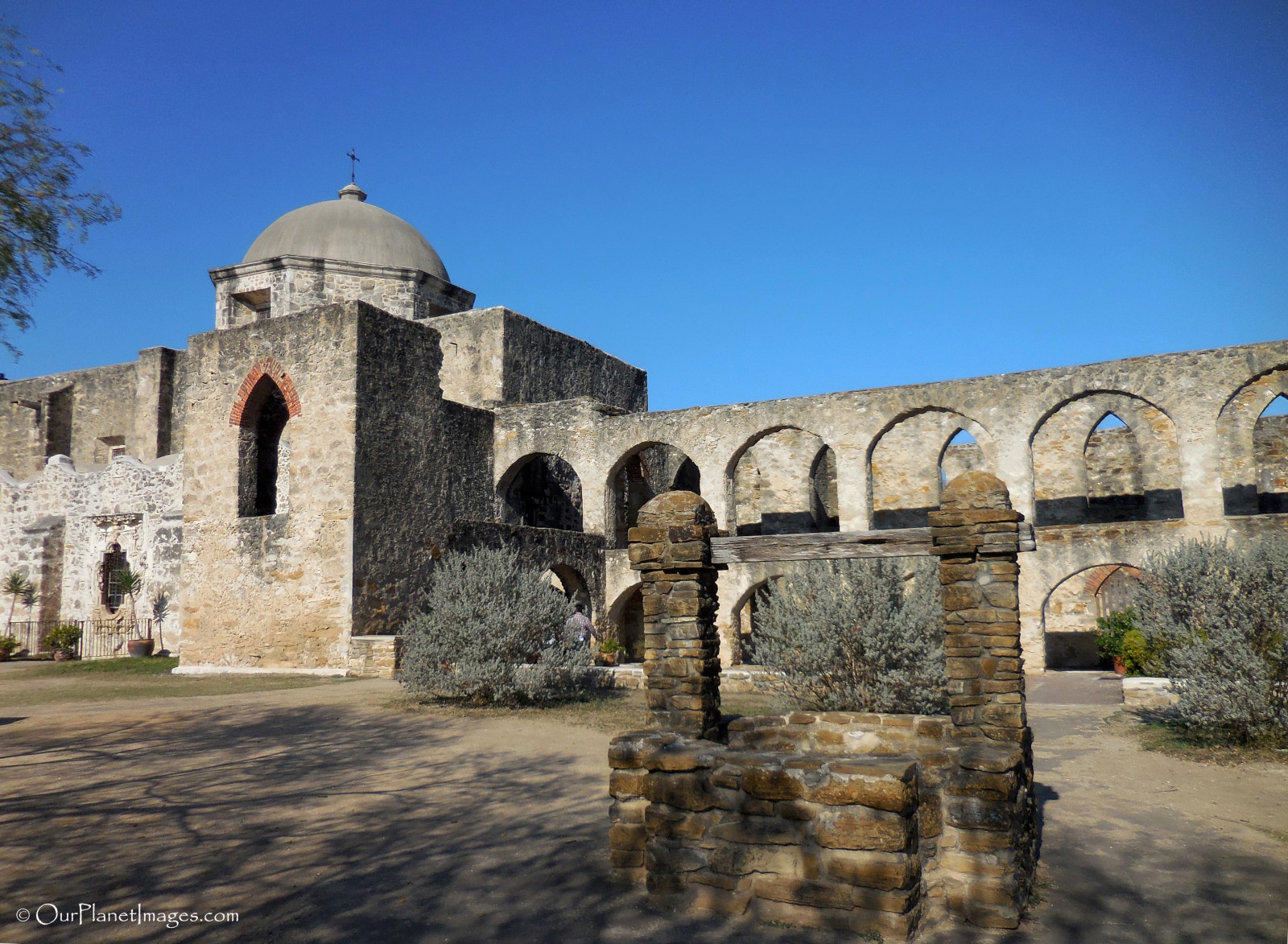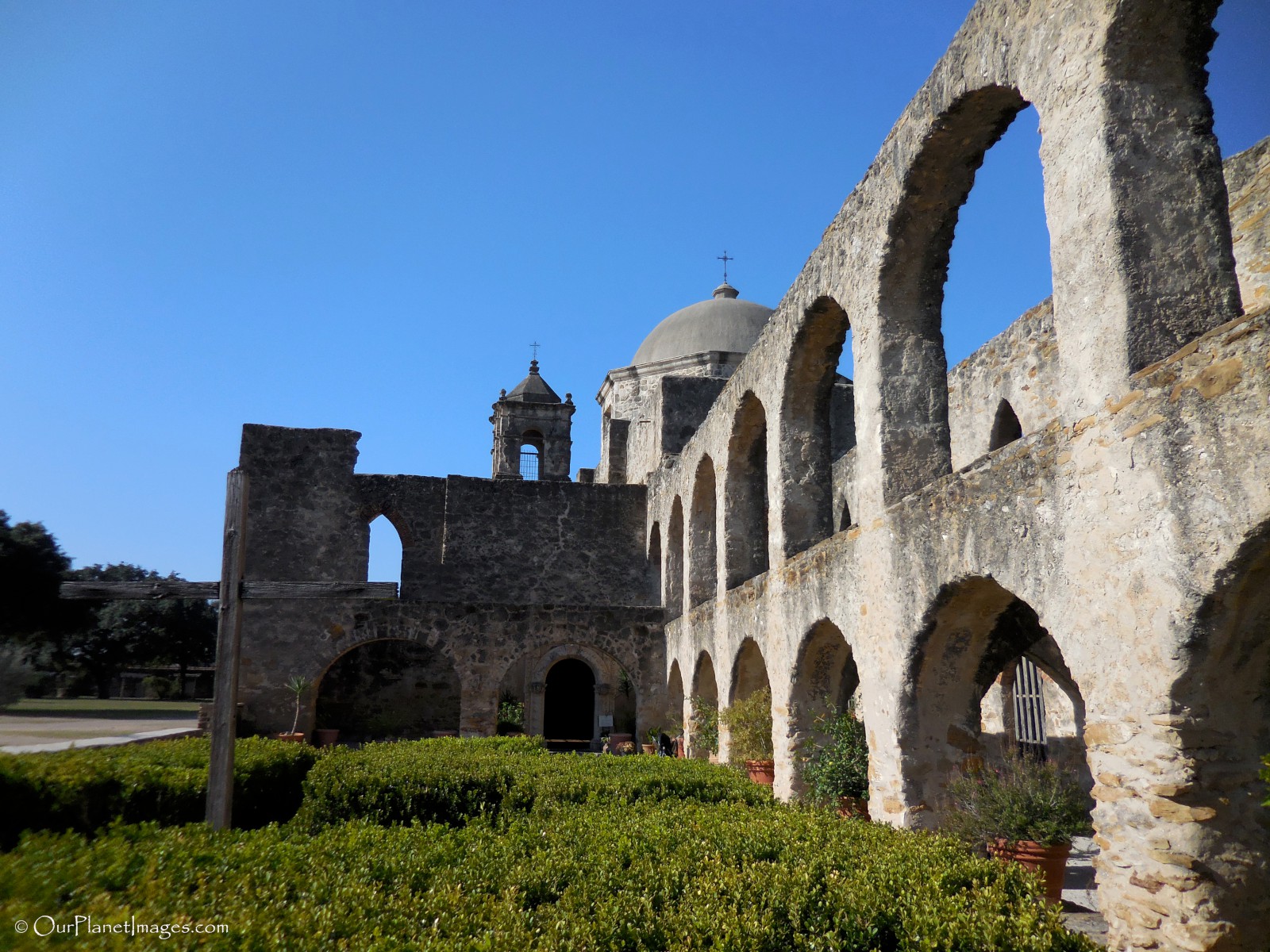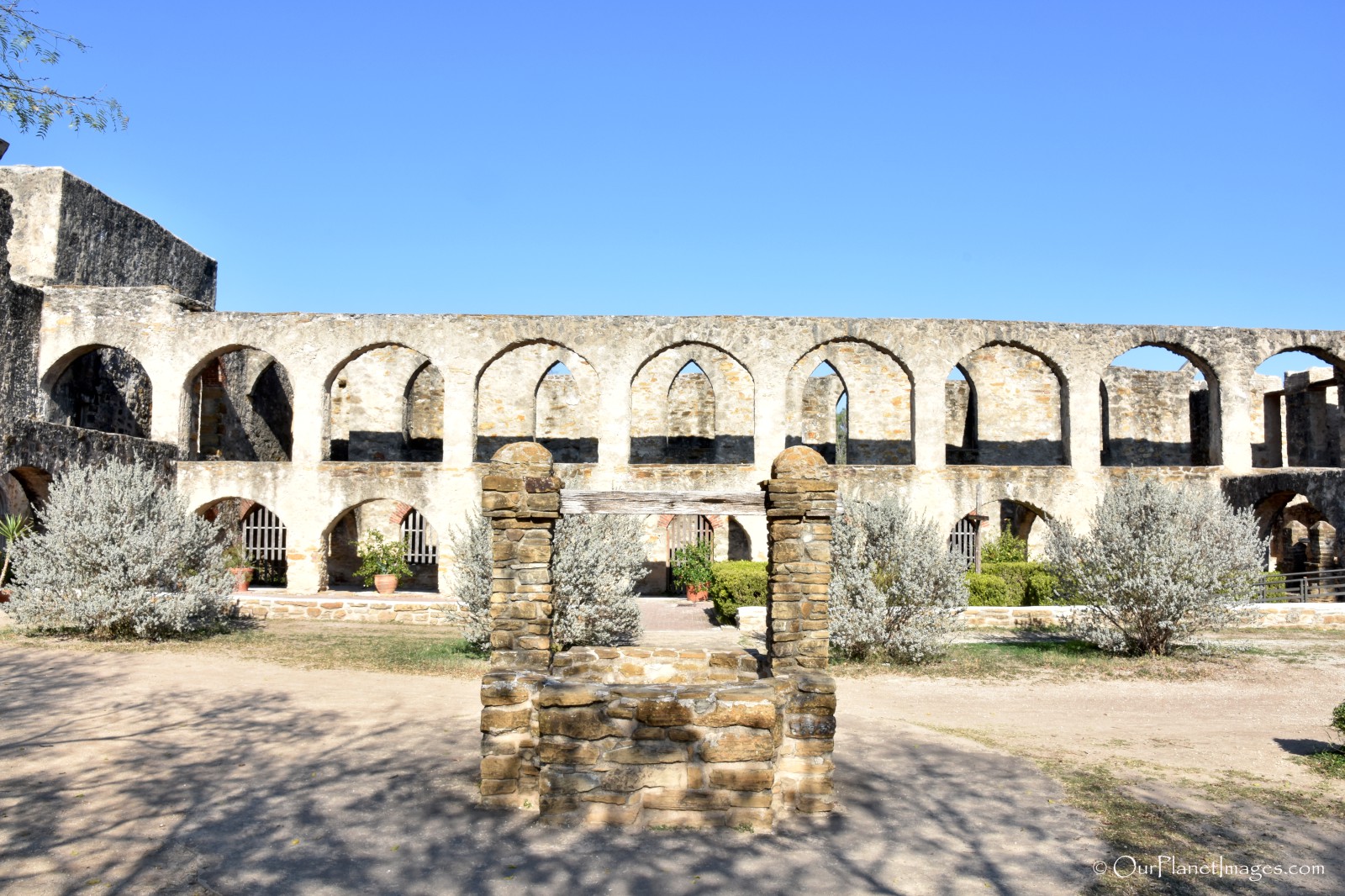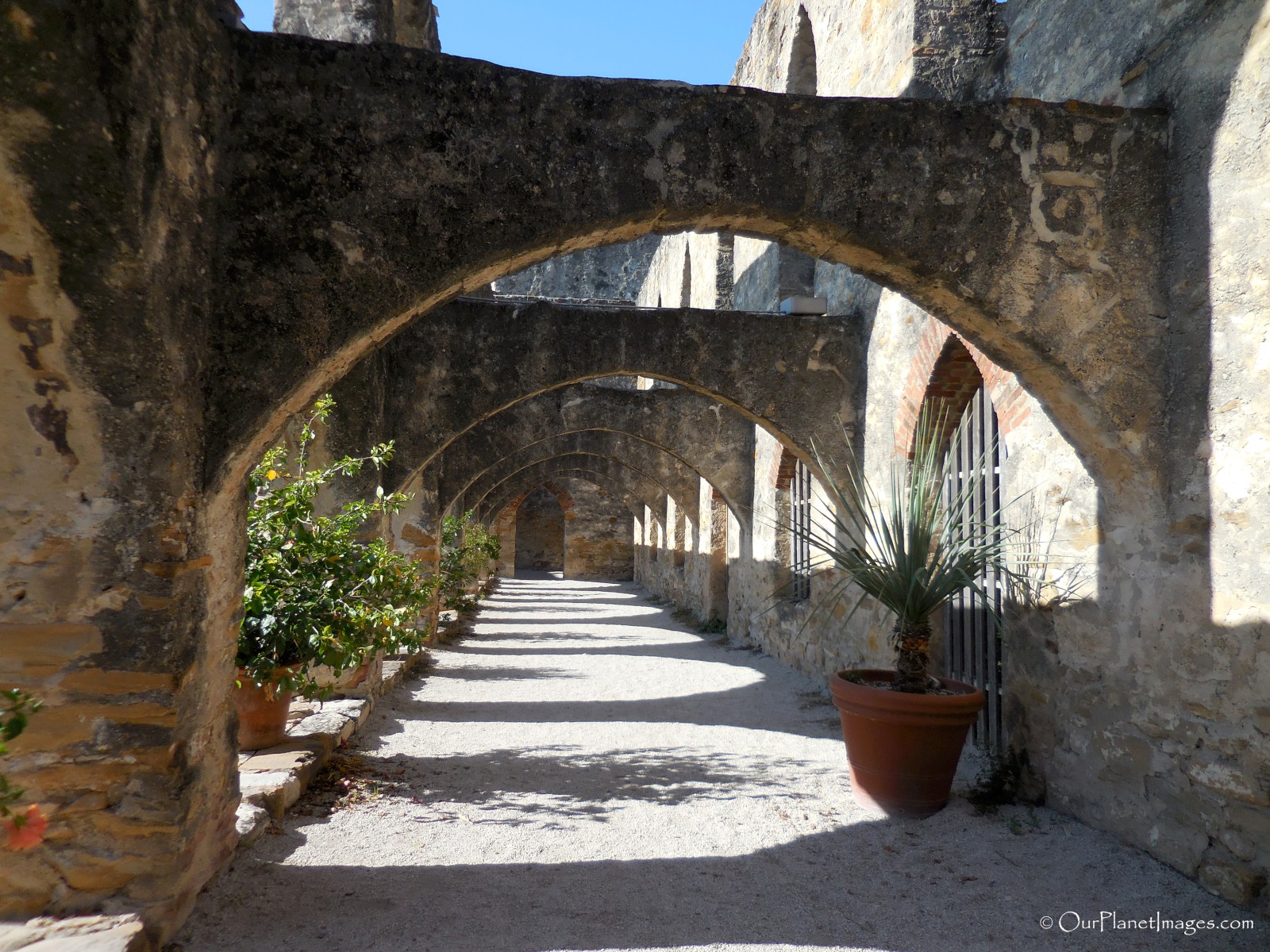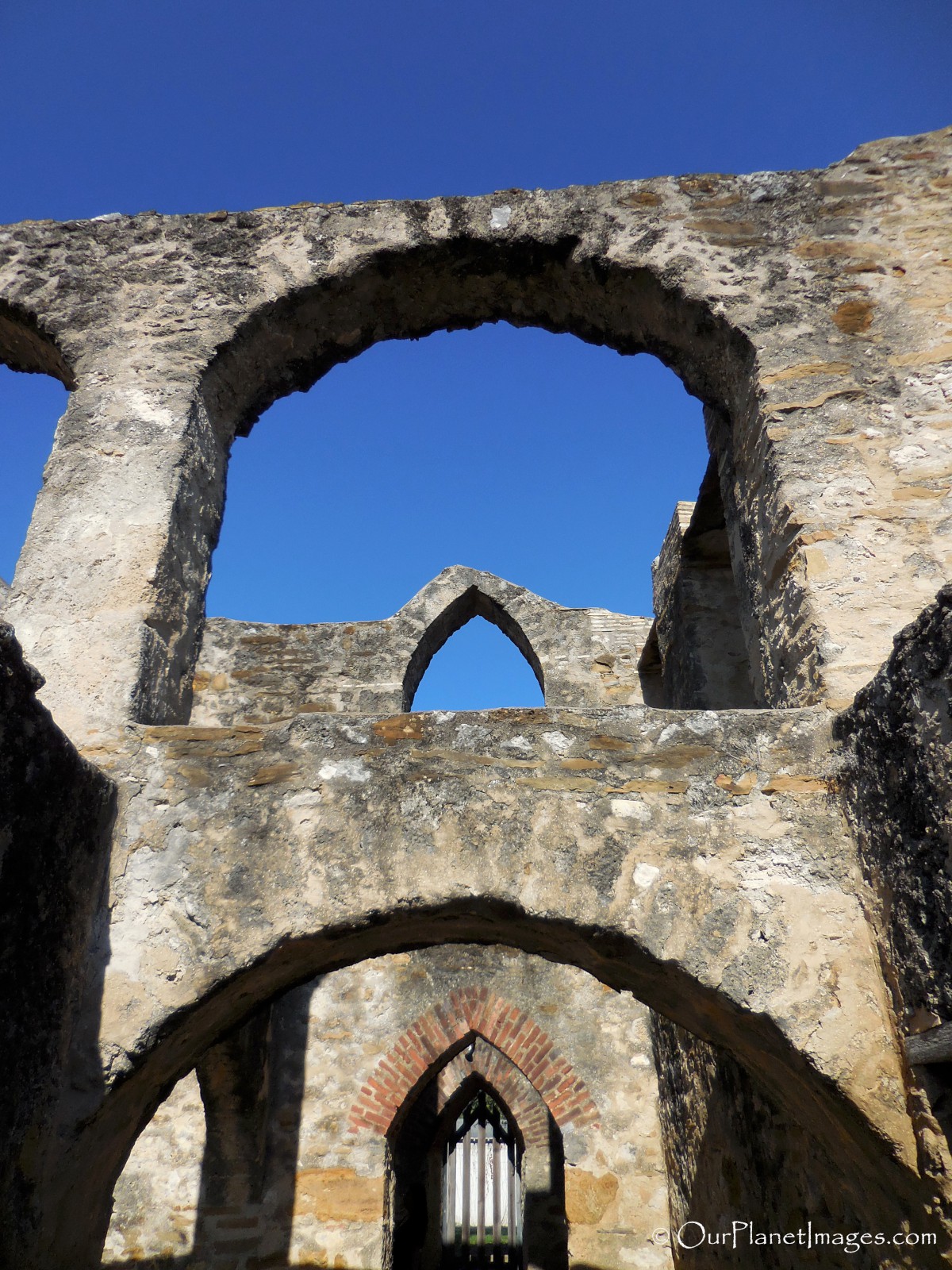 One of my favorite things to pay attention to when I visit a historic site is all of the architectural details. Some of the architectural details that I enjoyed at Mission San Jose are:
The stone water well and the dome that is in the center of the church.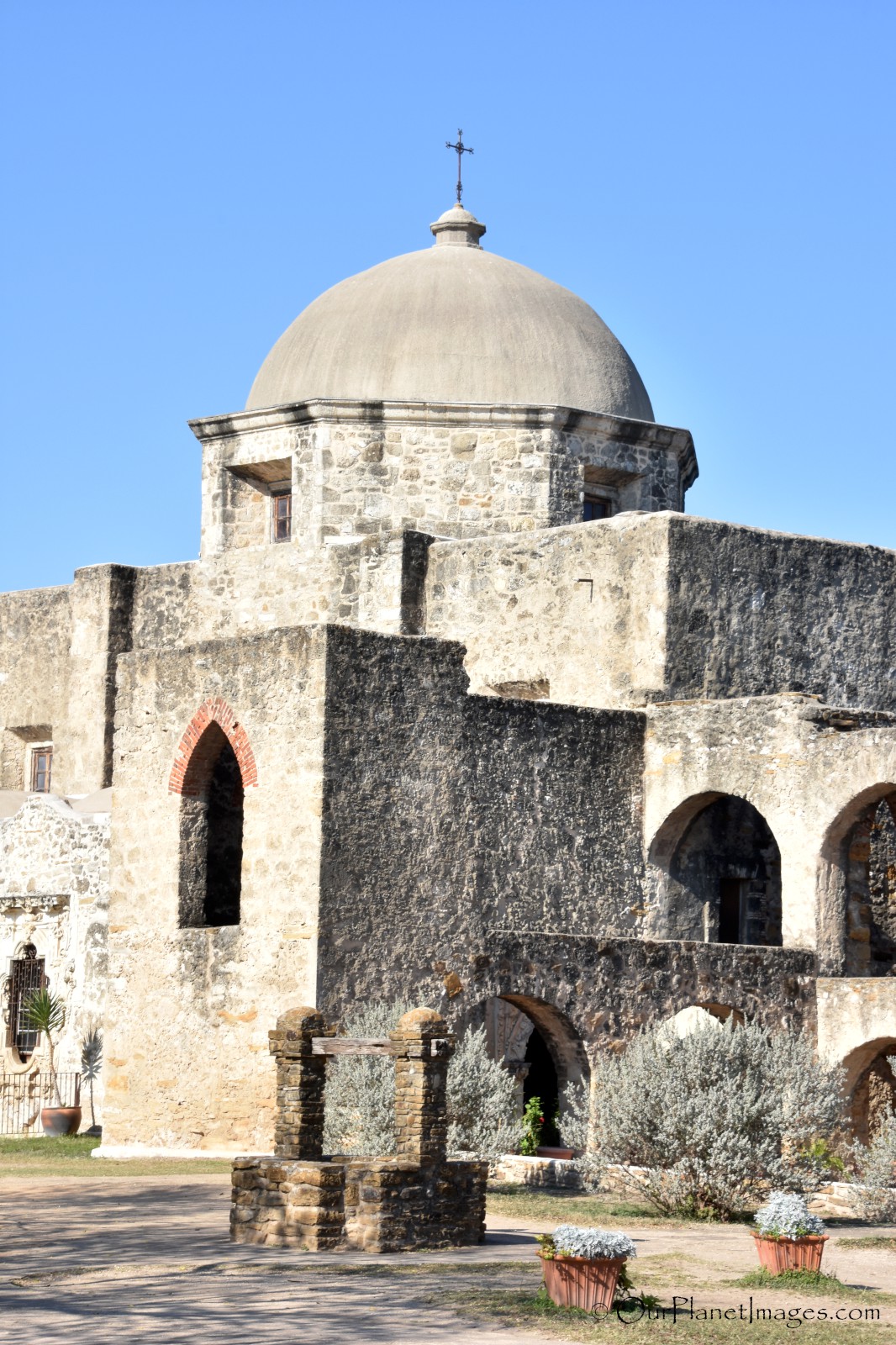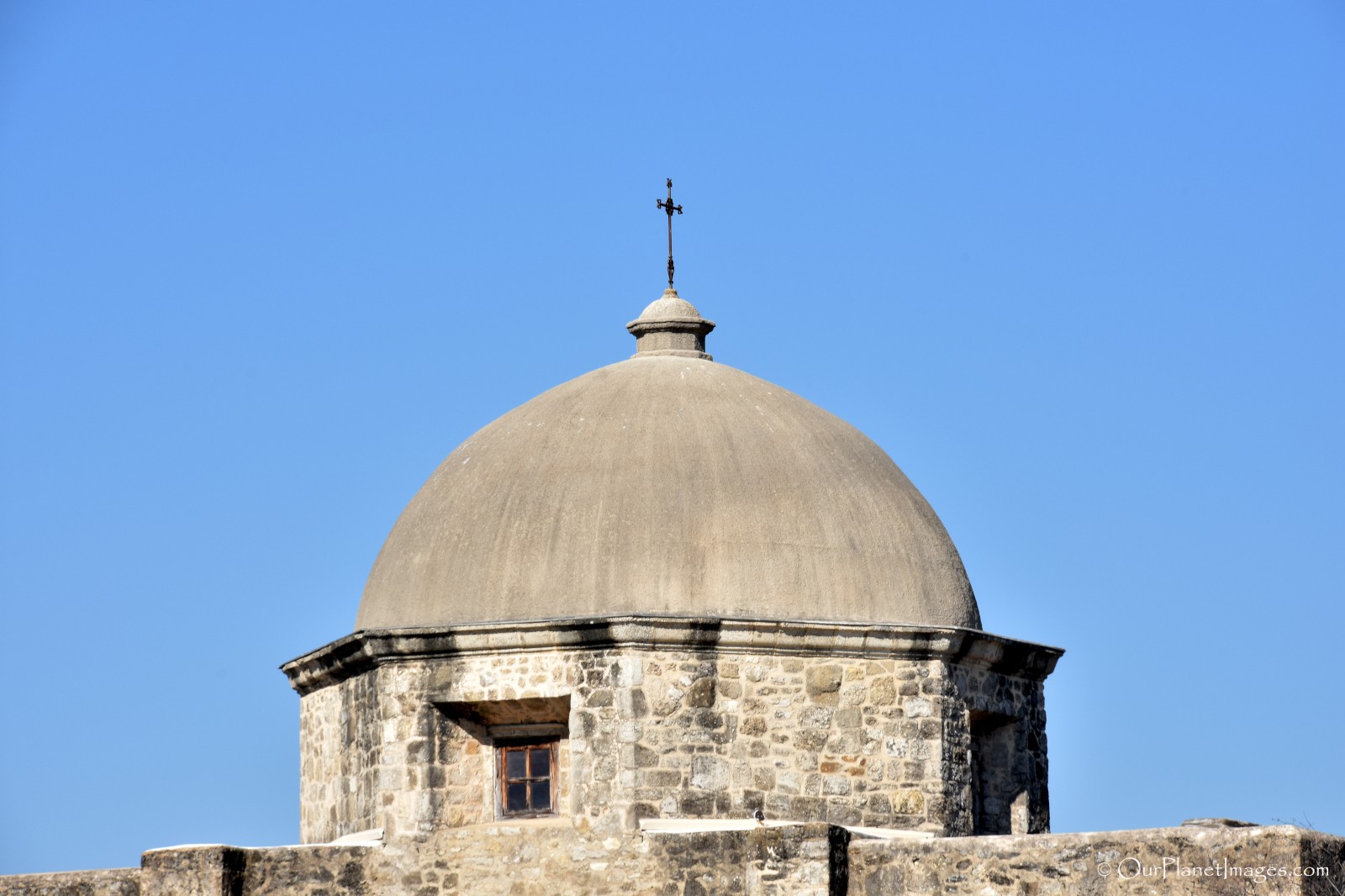 The bell tower and the circular stairs that provide an entrance to the second floor from outside the building.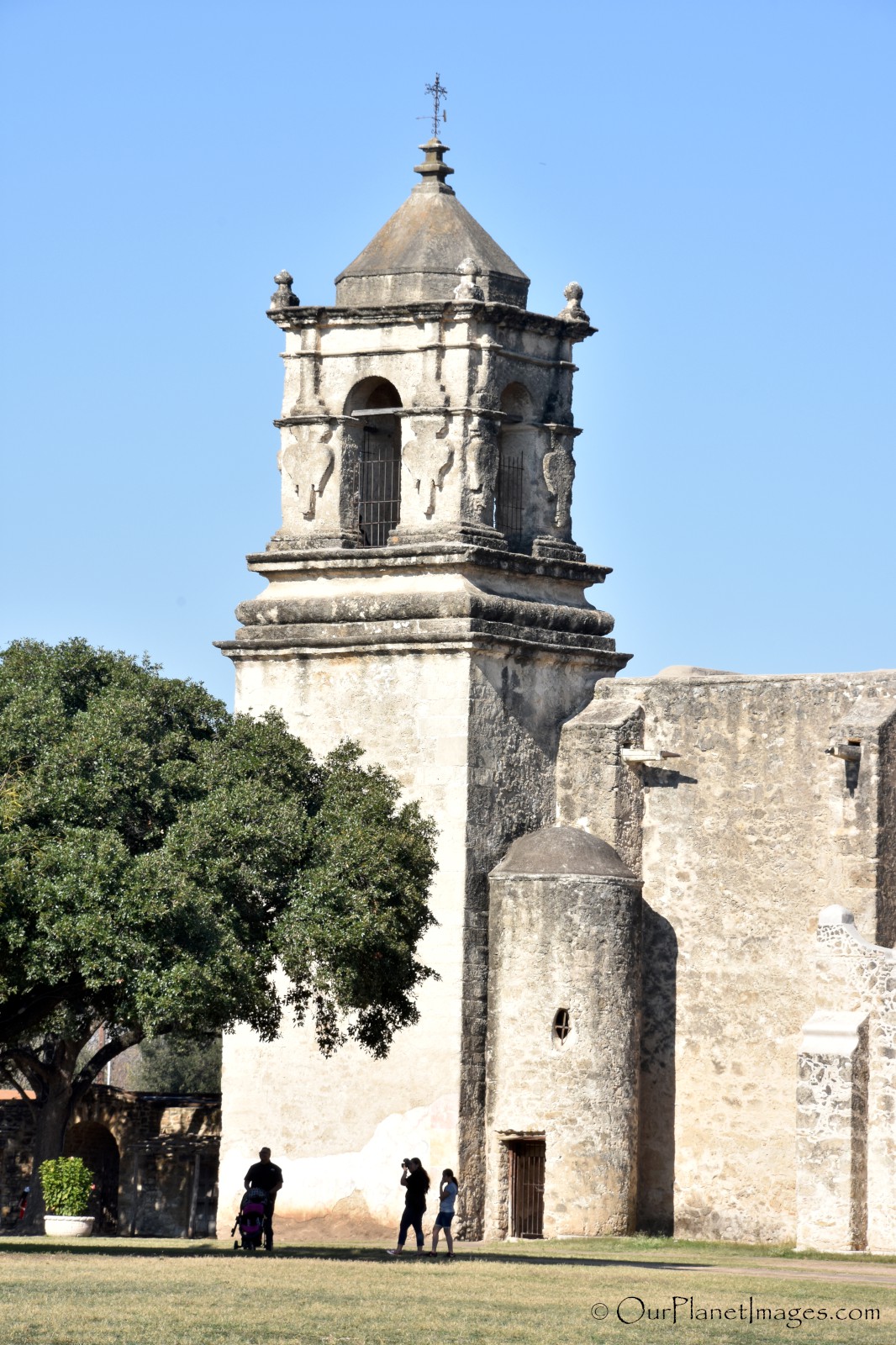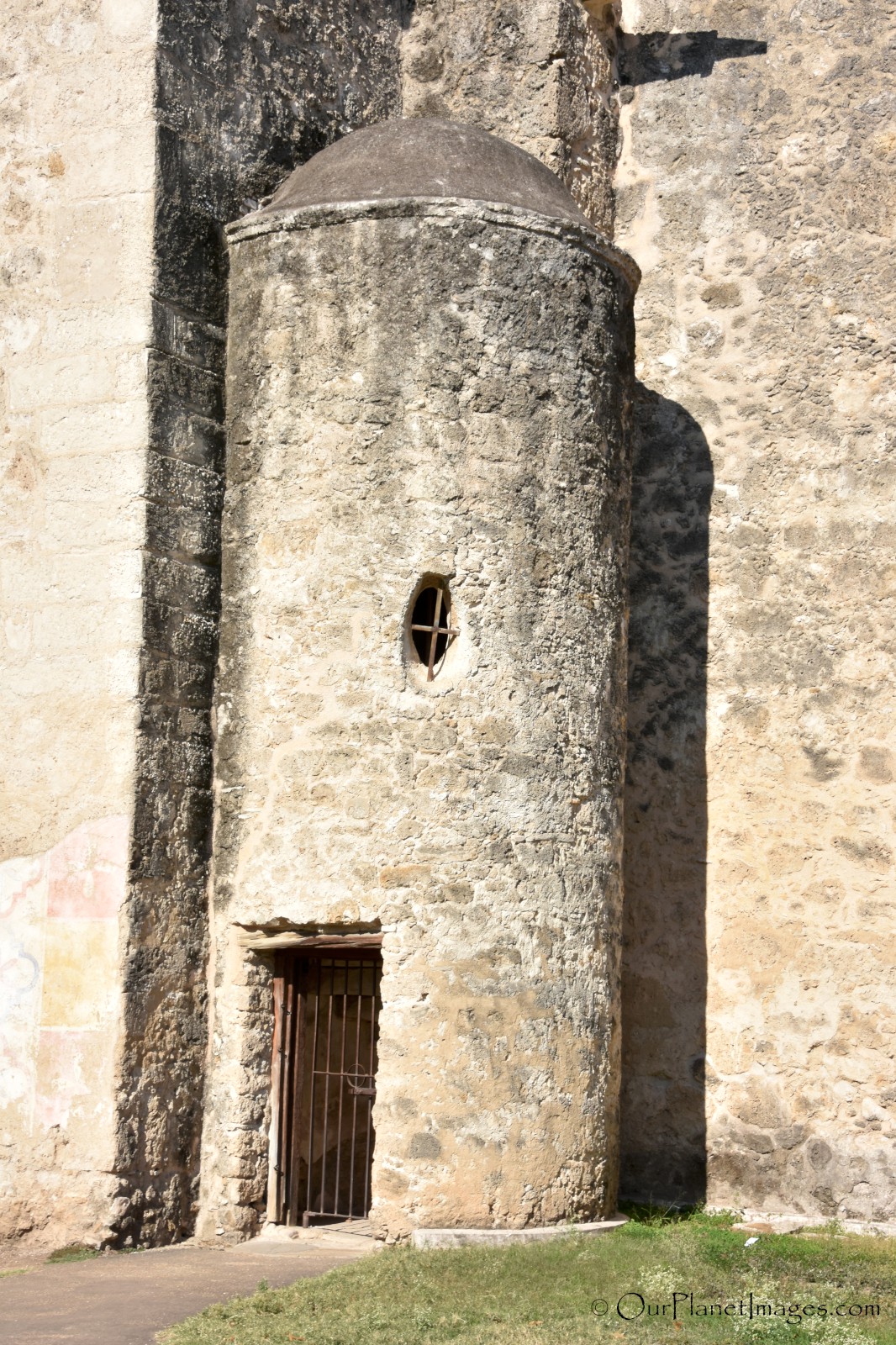 The detailed stonework around some of the windows and the view through some of the windows.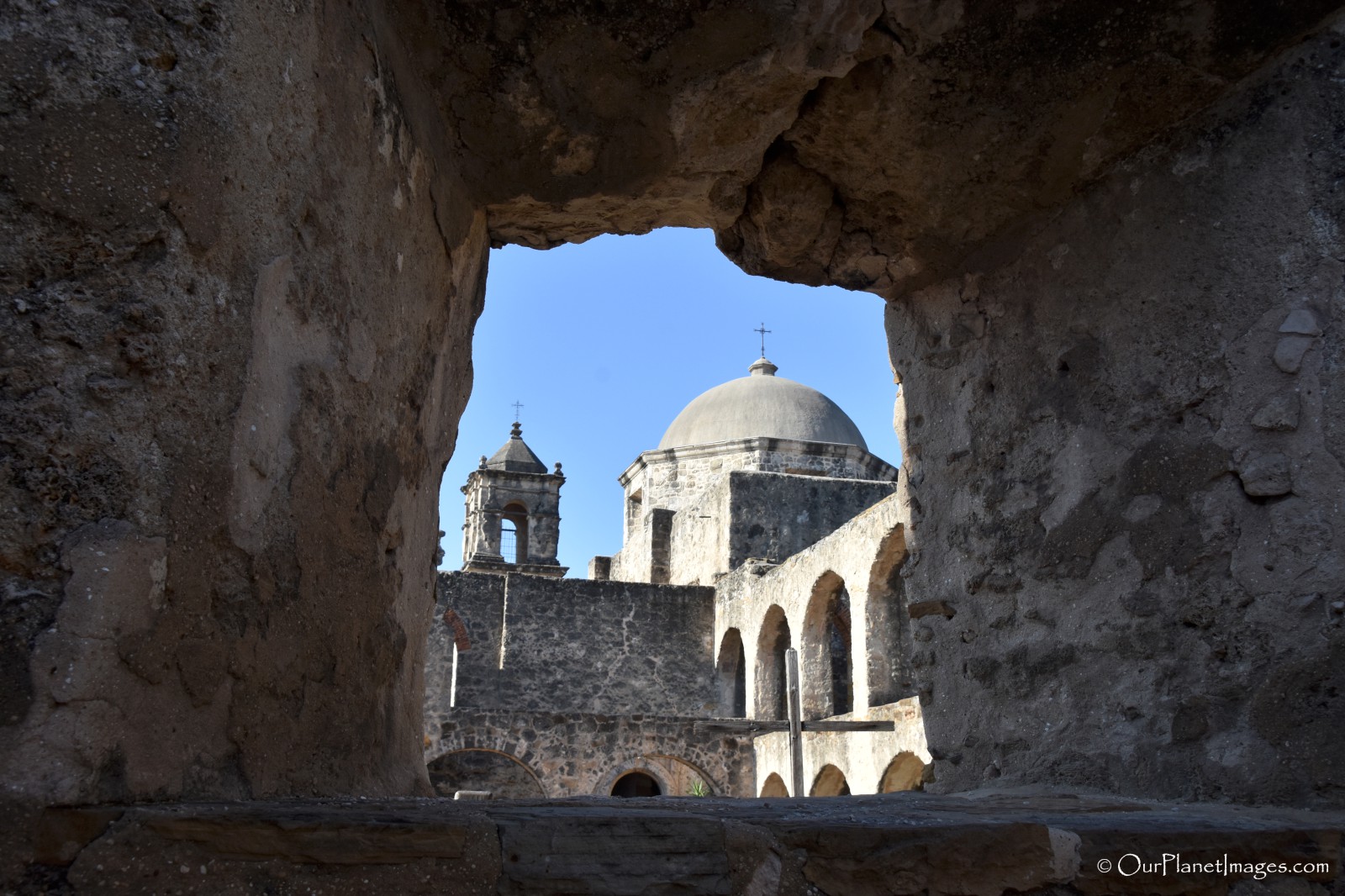 Being a native Texan, I grew up learning about Texas history and the Spanish missions were a part of Texas history that went along with learning about the history of the Alamo. Most of the time our history is so far removed from our current lifestyle that it doesn't feel real but visiting place that still remain from the past gives the stories from our history a little more meaning.
History in the United States does not reach back as far in time as many other places in the world but there are many places in the U.S. that help us to understand our history. Usually when I looking back in time, the lesson that I come away with is being grateful. Grateful for being born in a time that is better than any other time in history.
There are a lot of thing in our current times that can be improved but just looking back a short period of time in history always makes me grateful for all of the good things that we have now!