The High Roller is a giant Ferris wheel located one block off the Las Vegas Strip near the LINQ Casino. Like most things in Vegas, this Ferris wheel is built to be over the top and it is because it is currently the tallest Ferris wheel in the world.
The High Roller Ferris Wheel stands 550 feet tall with a 520 foot diameter wheel. The massive Ferris wheel towers over anything near it giving riders a 360 degree view of the area including the Vegas Strip.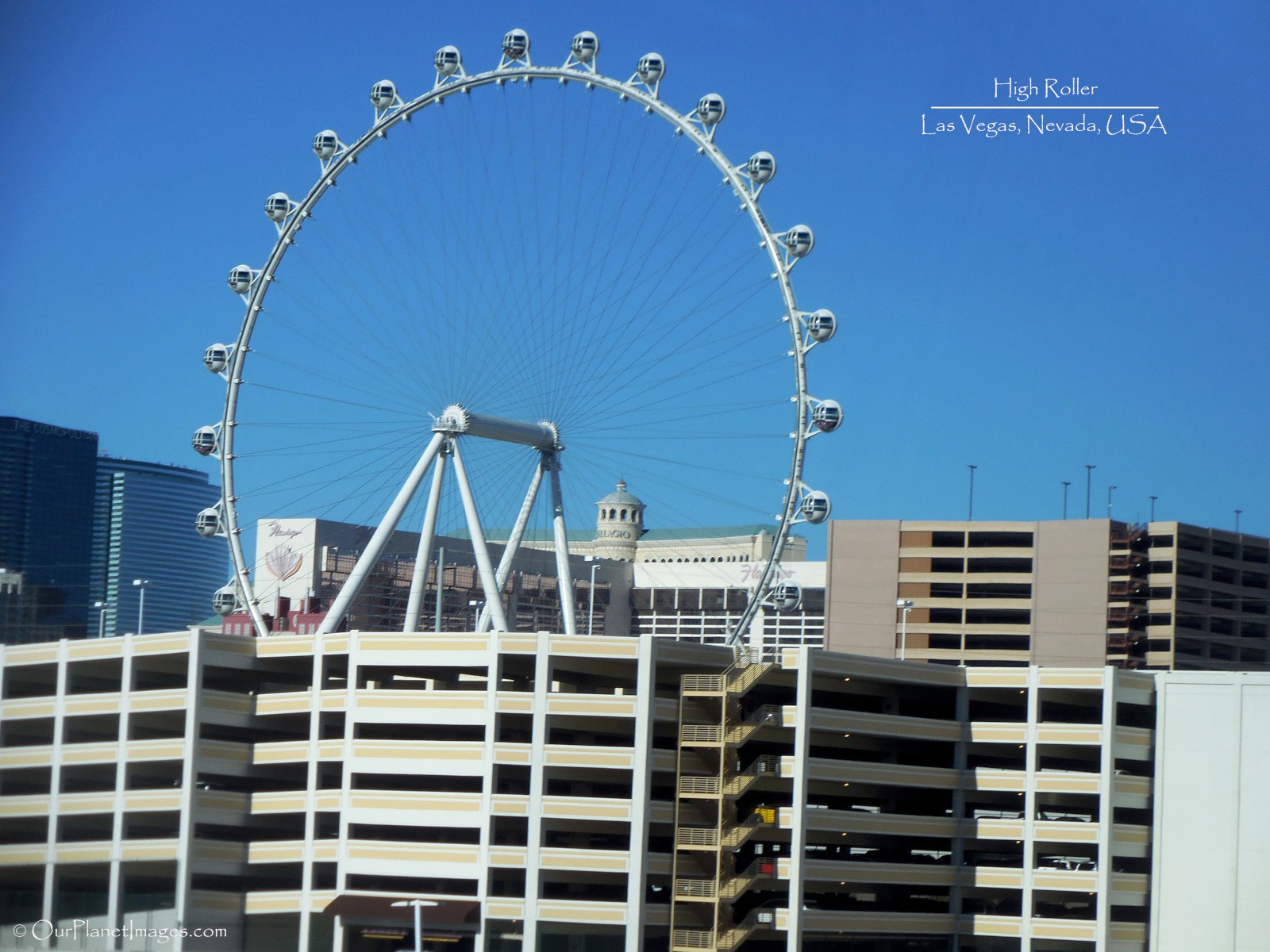 The wheel moves slowly and it takes 30 minutes to make one complete circle. The cost to ride the Ferris wheel is $25 during the day and $37 at night starting at 5:00 PM.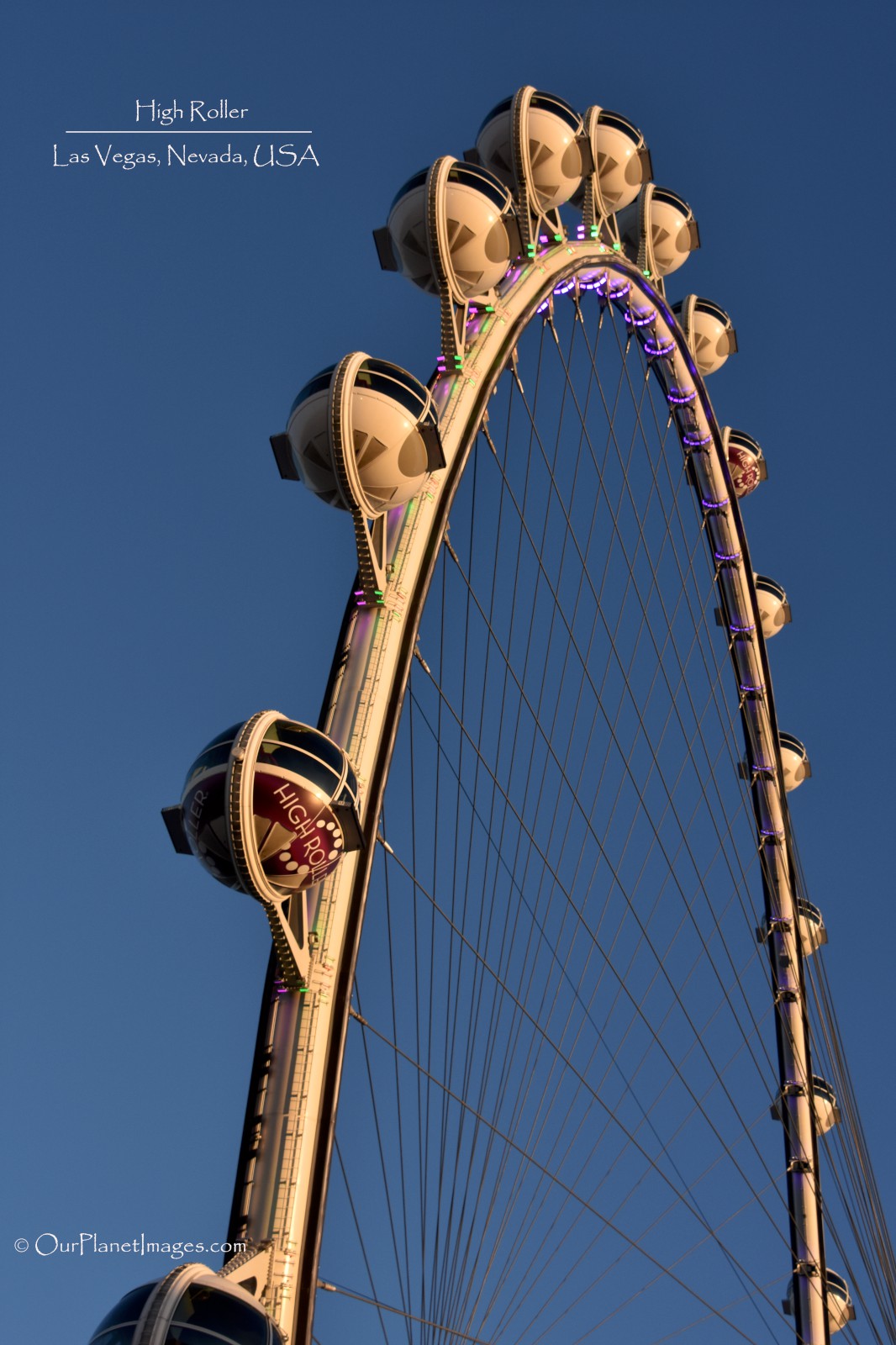 The wheel has 28 cabins with a capacity of 40 people per cabin giving the Ferris wheel a total capacity of 1120 people.