El Arco is the locals name for the arch of Cabo San Lucas, Mexico. This arch is a distinctive rock formation at the southern tip of Mexico's Baja California Peninsula. The peninsula is the second longest peninsula in the world and helps to form the Gulf of California.
The arch is inaccessible by land so the only way to see it is to hire a boat taxi in Cabo San Lucas Marina to take you to the rock formation.
The lead photo above is the most seen photo of the arch but it is not an arch at the end of the land falling into the ocean. There are other rocks around it and main rock attached to the arch looks like an island but it is connected to the mainland by a beach. A better idea of this area is seen in the following photos.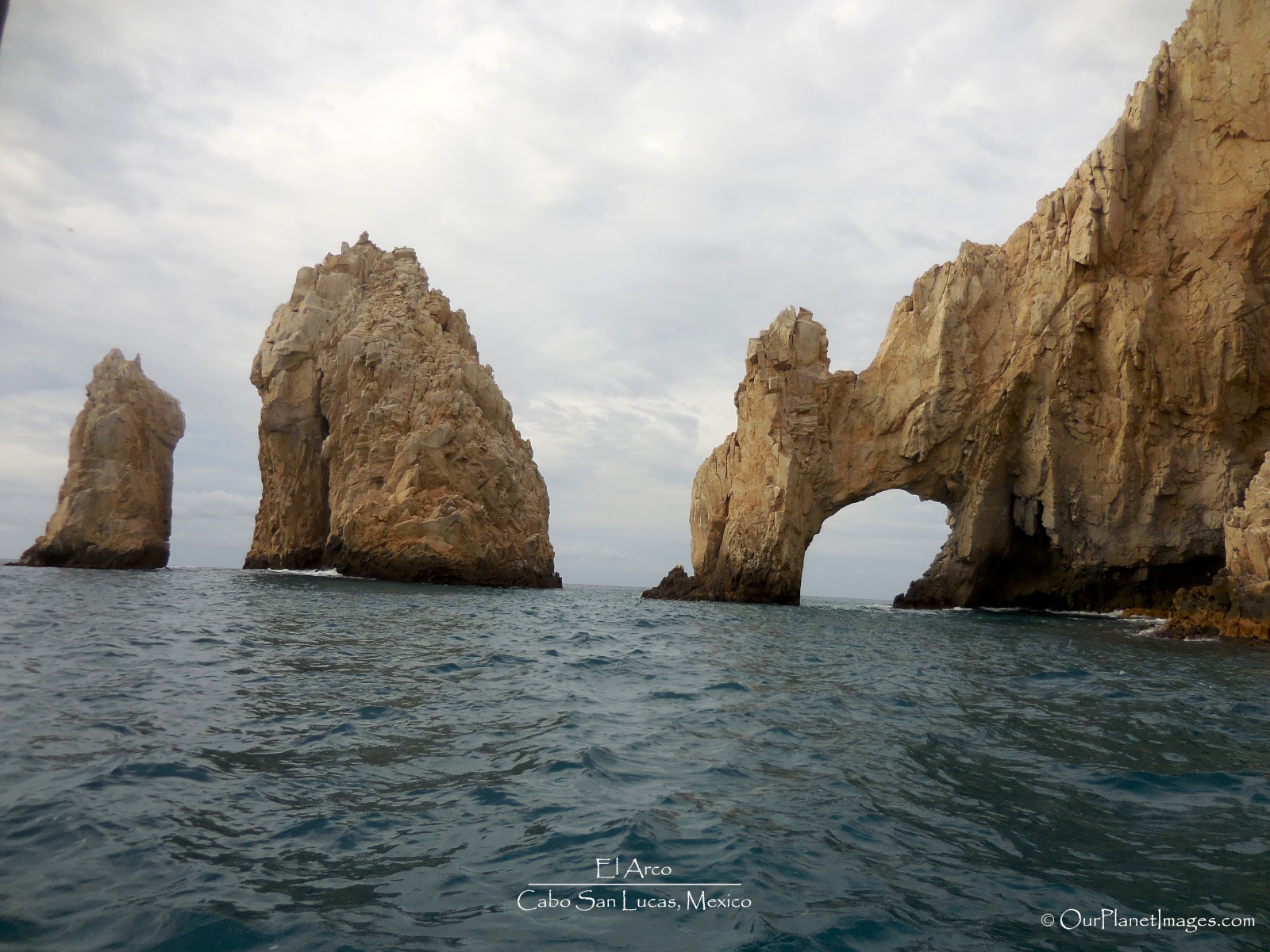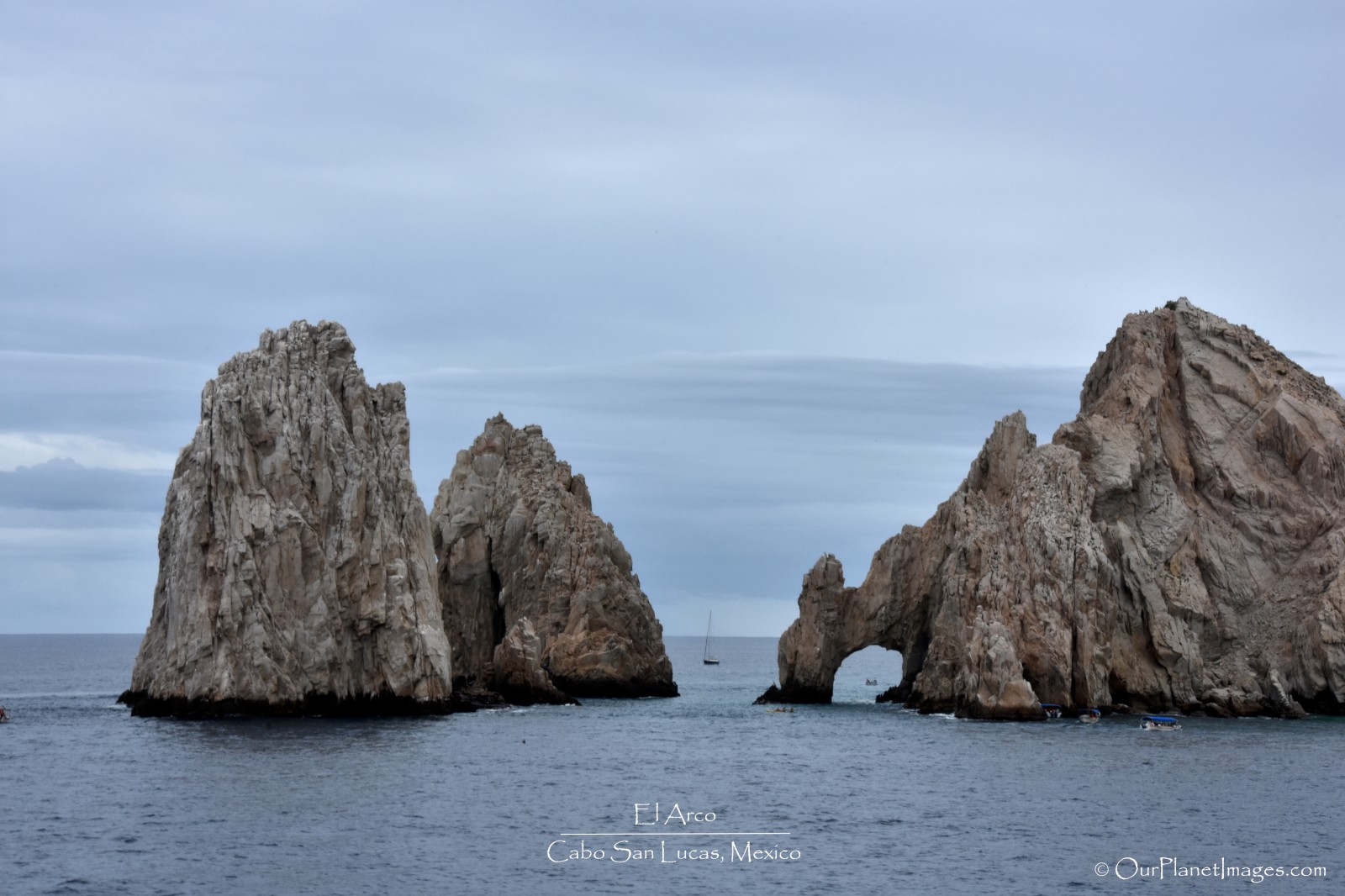 There are several other water caves and rock formations in the area. An example of this is shown in the photo below.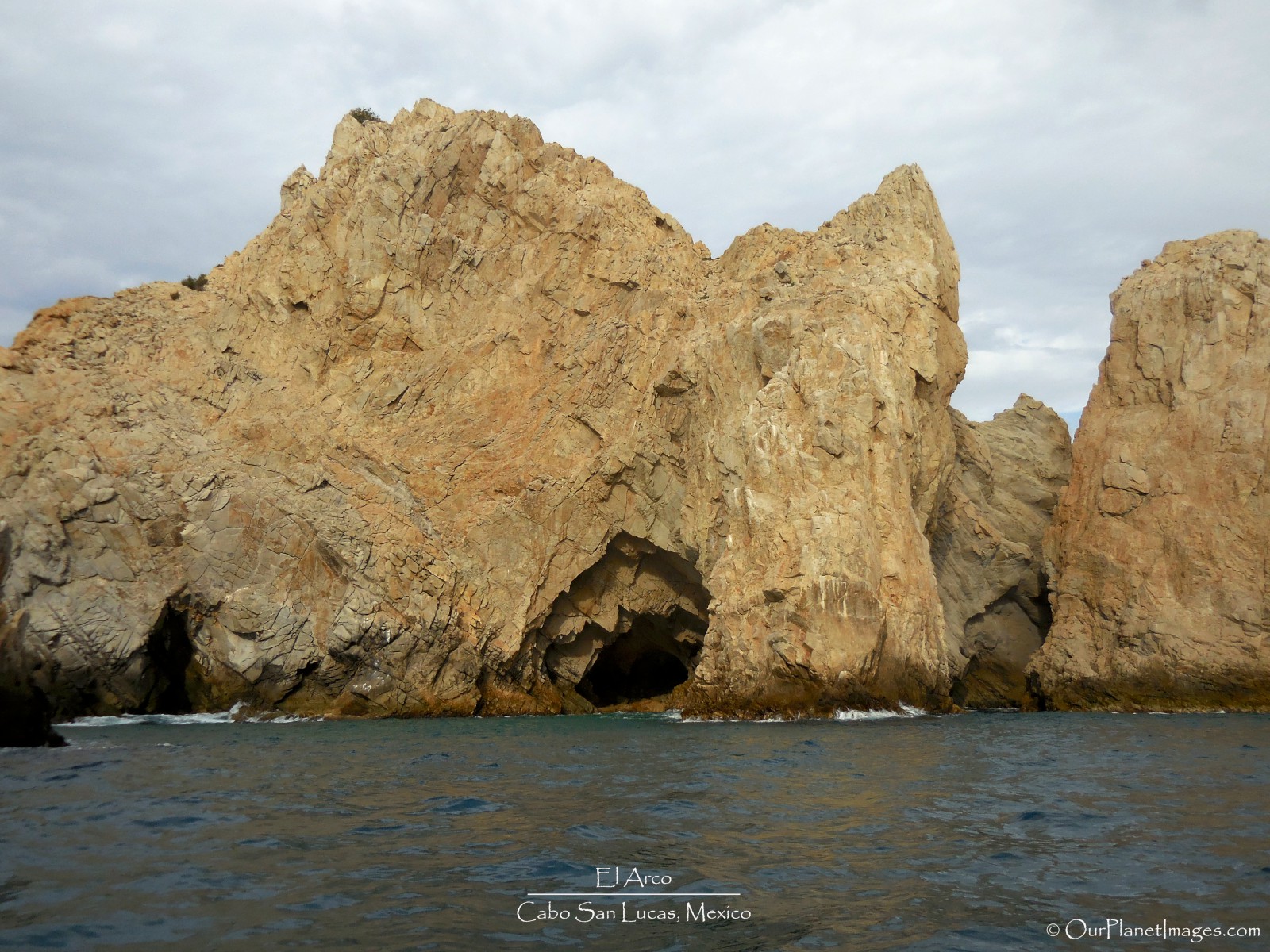 A view from the ocean back to the mainland is seen in the photo below. Notice the town of Cabo San Lucas Marina can be seen through the arch. The marina and town is shown in the next photo.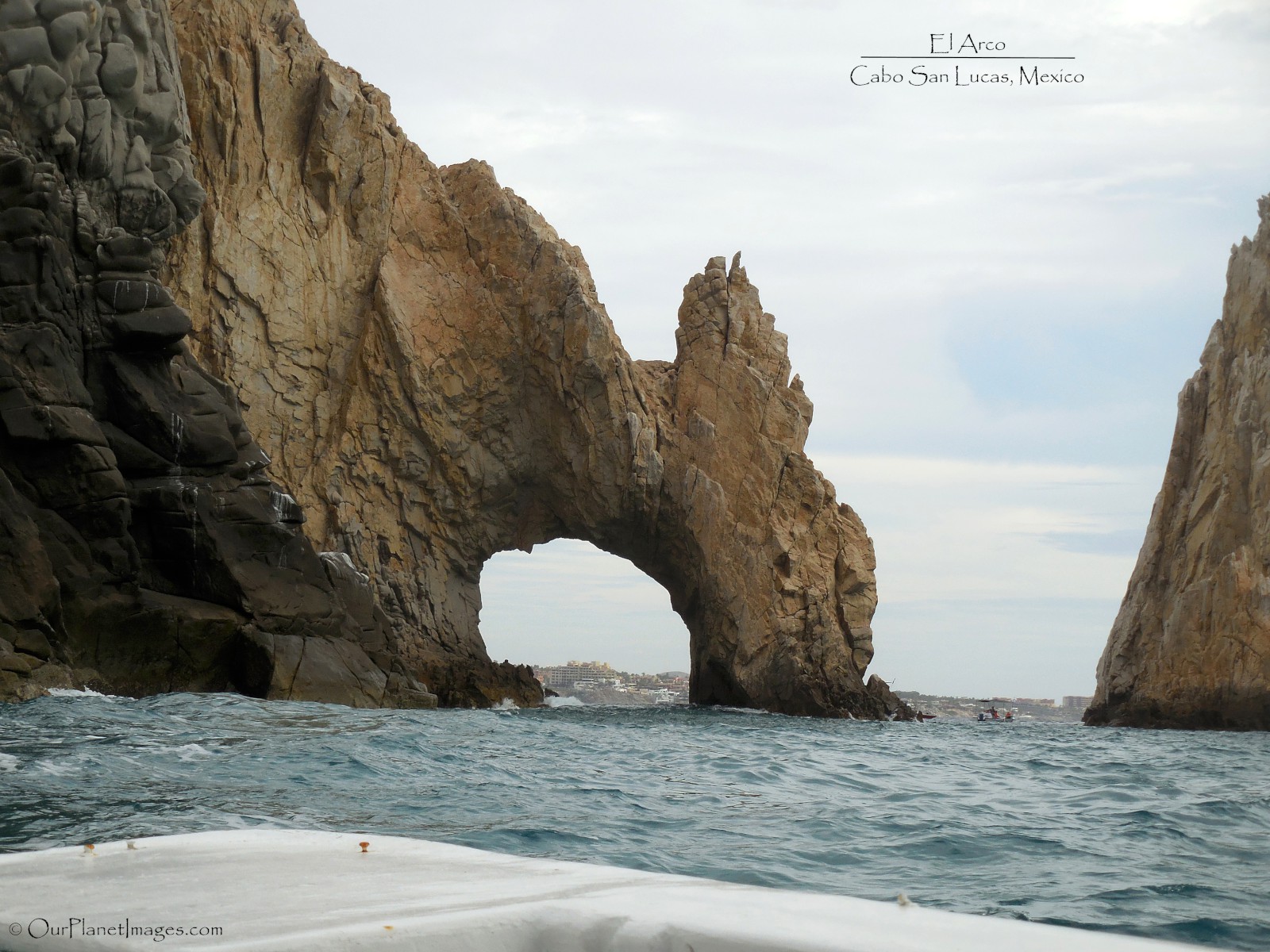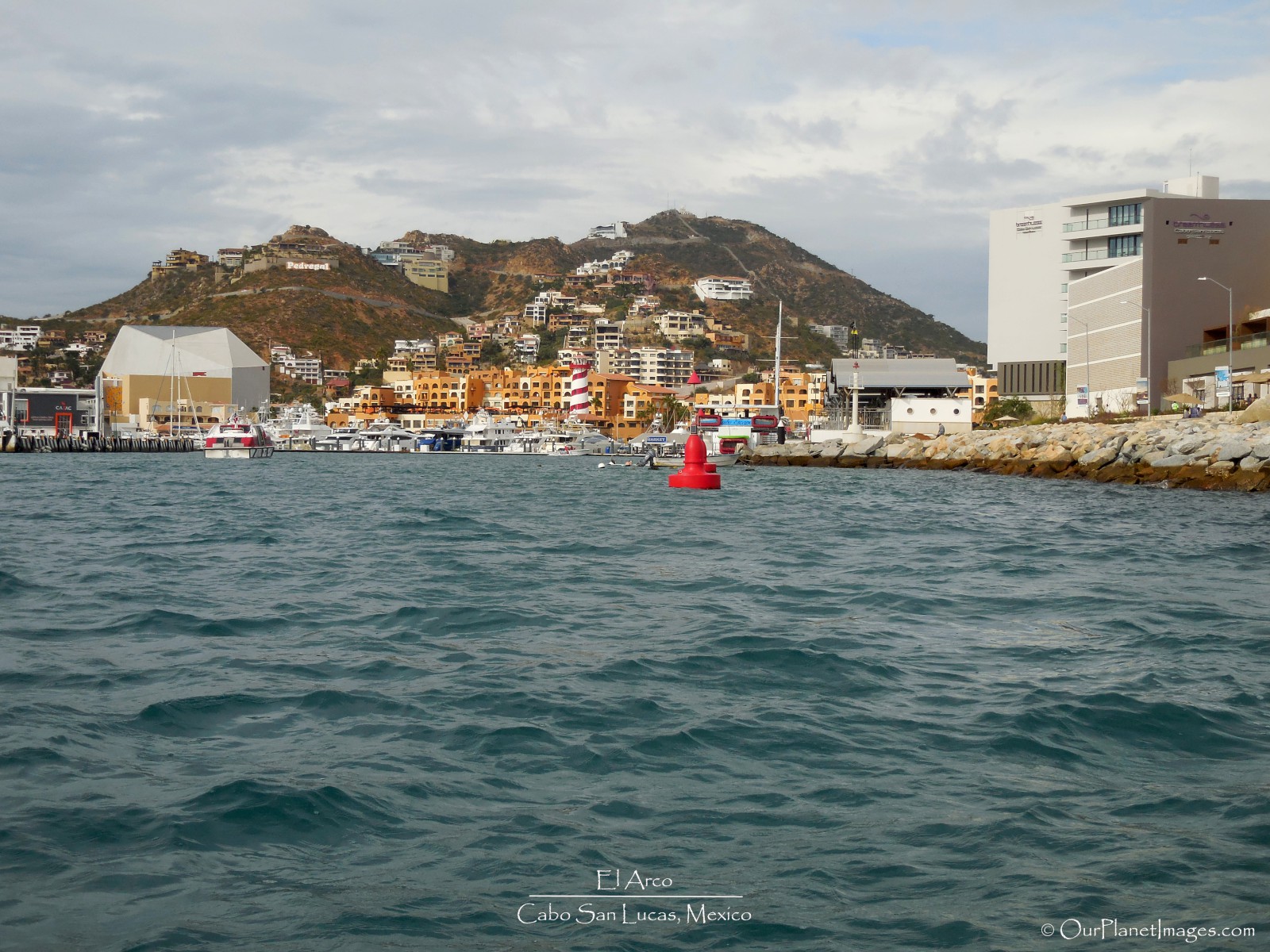 The area is a desert so it is common to see cactus growing in the rocks like the one in the photo below.
There is a lot of wildlife near the arch. The water is teeming with fish which attracts the pelicans and sea lions. A few photos of the Brown Pelicans are shown below.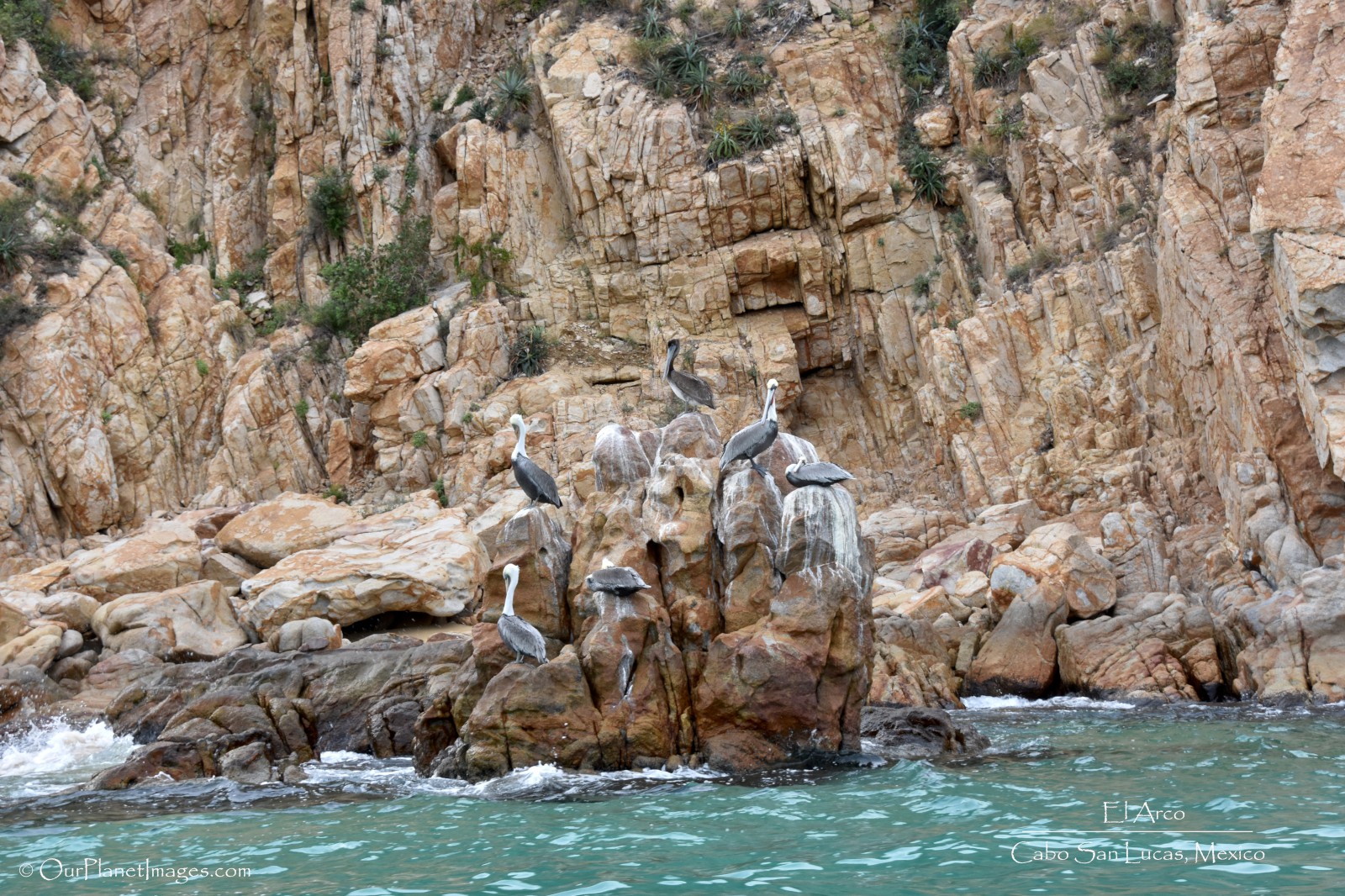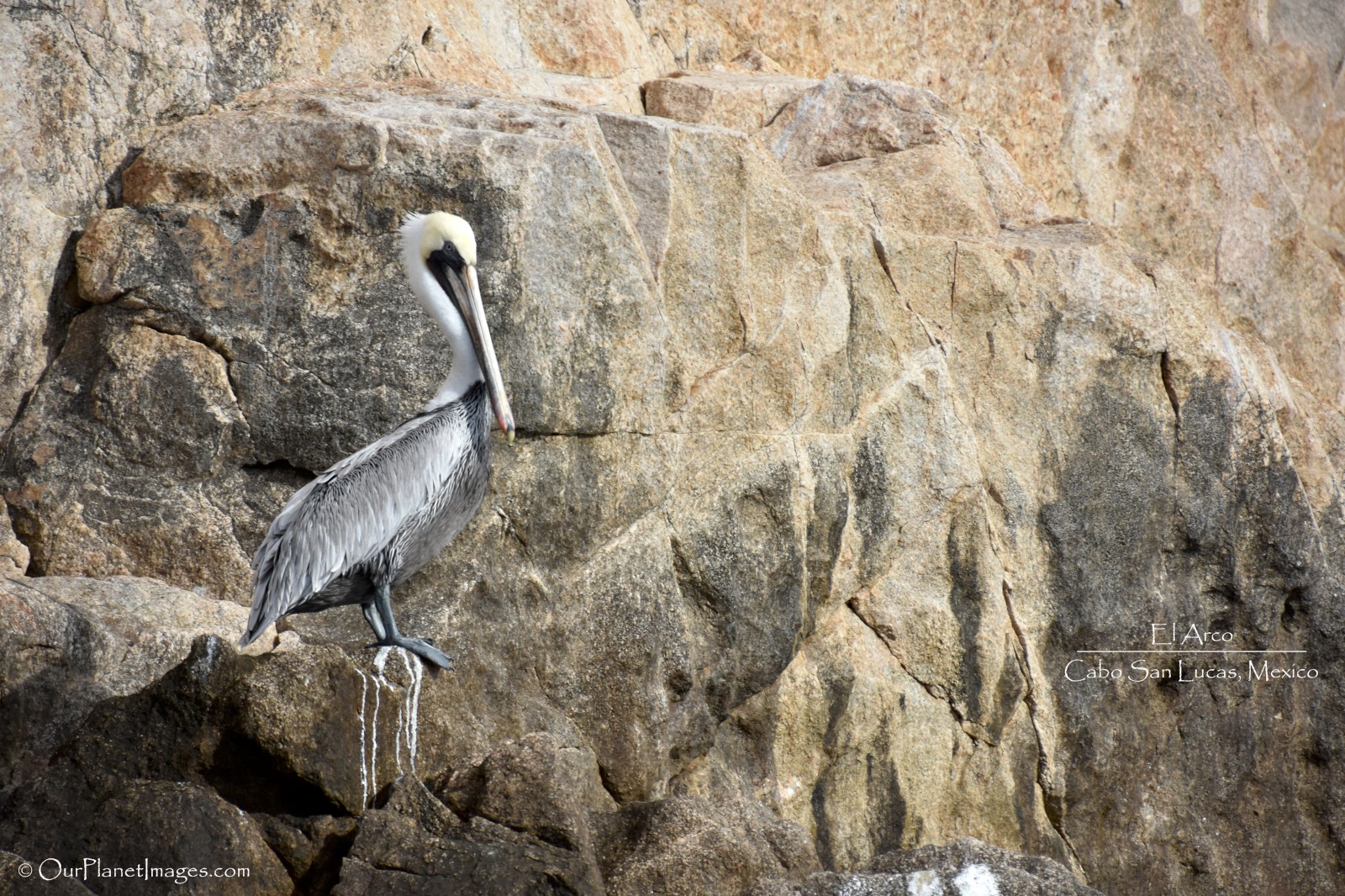 The rocks along the water's edge are a popular hangout for the California Sea Lions. They congregate in groups in some spots but they also like a little isolation if they can find a place that is only big enough for one.
Seeing "El Arco" is a must see activity for any first time trip to Cabo San Lucas. It's not the most exciting tourist activity but it is an iconic landmark for the Baja California Peninsula and going to Cabo San Lucas without seeing it up close would be like going to Australia and not seeing a kangaroo. It is just something that is expected.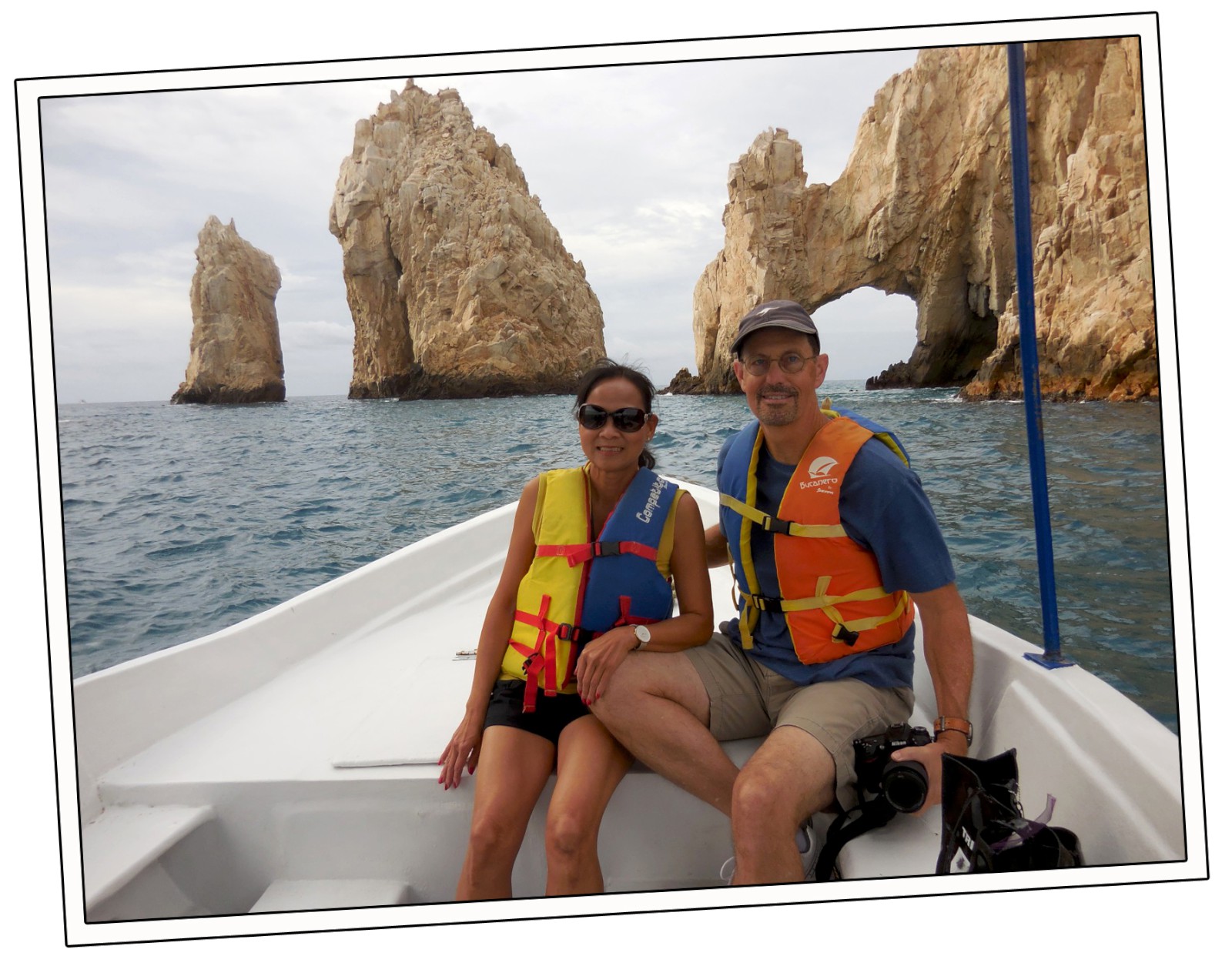 The boat taxis will try to get as many people on their boat as they can but I would suggest offering the boat driver a little more money for a private boat. It will make your trip more enjoyable!