Rotterdam has a reputation for having modern architecture and the Cube Houses are one of the city's most famous modern buildings. There are a total of 38 regular cube houses with two super-cubes that were all built in 1977.
Each of the houses are built on top of a concrete pillar and tilted 45 degrees to resemble a cube balancing on its tip. The architect's idea was that each house represents a tree and all of them together act as a forest. The houses are connected to each other with common walls to create a complex that was intended to be a village inside the city.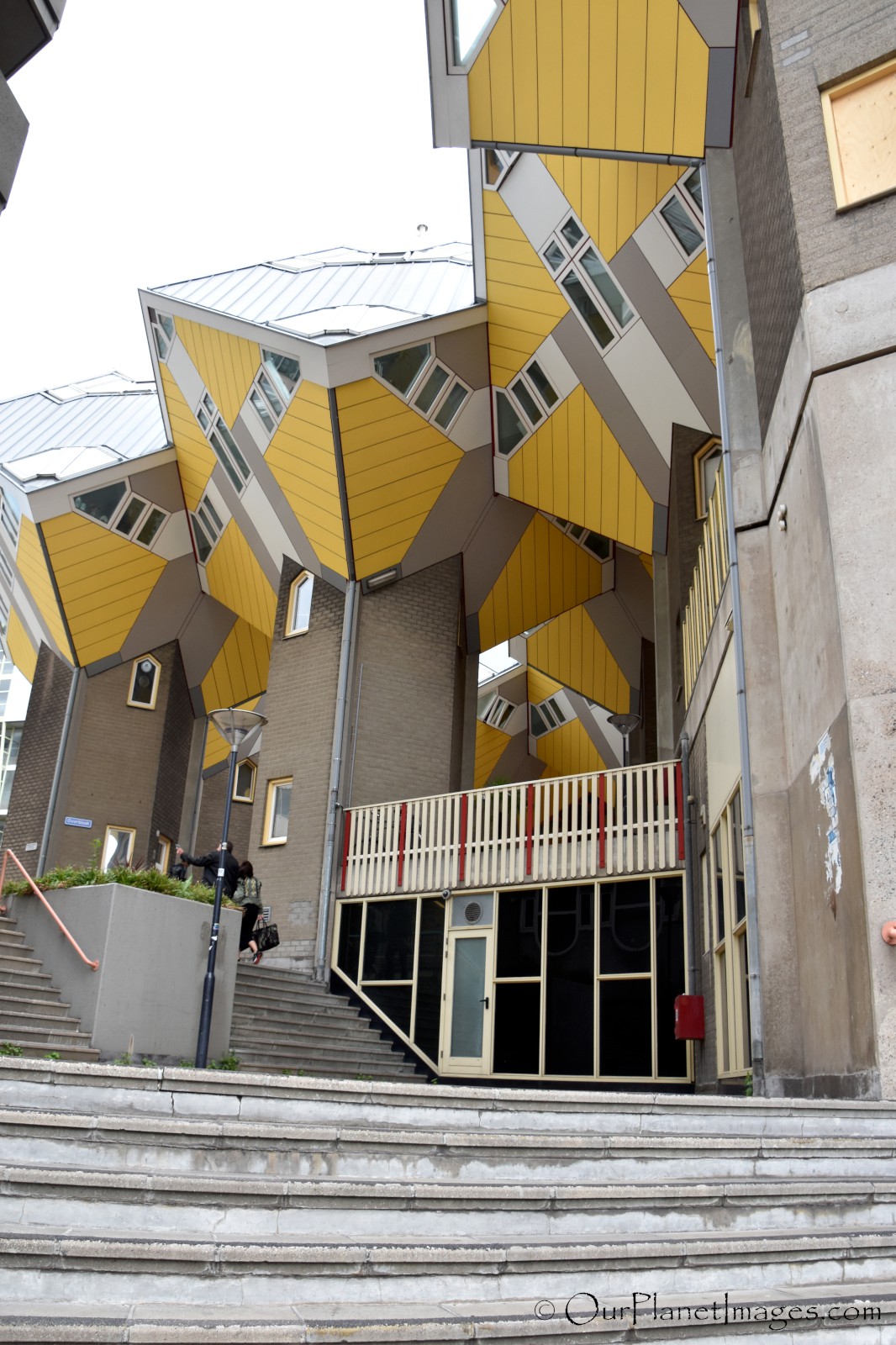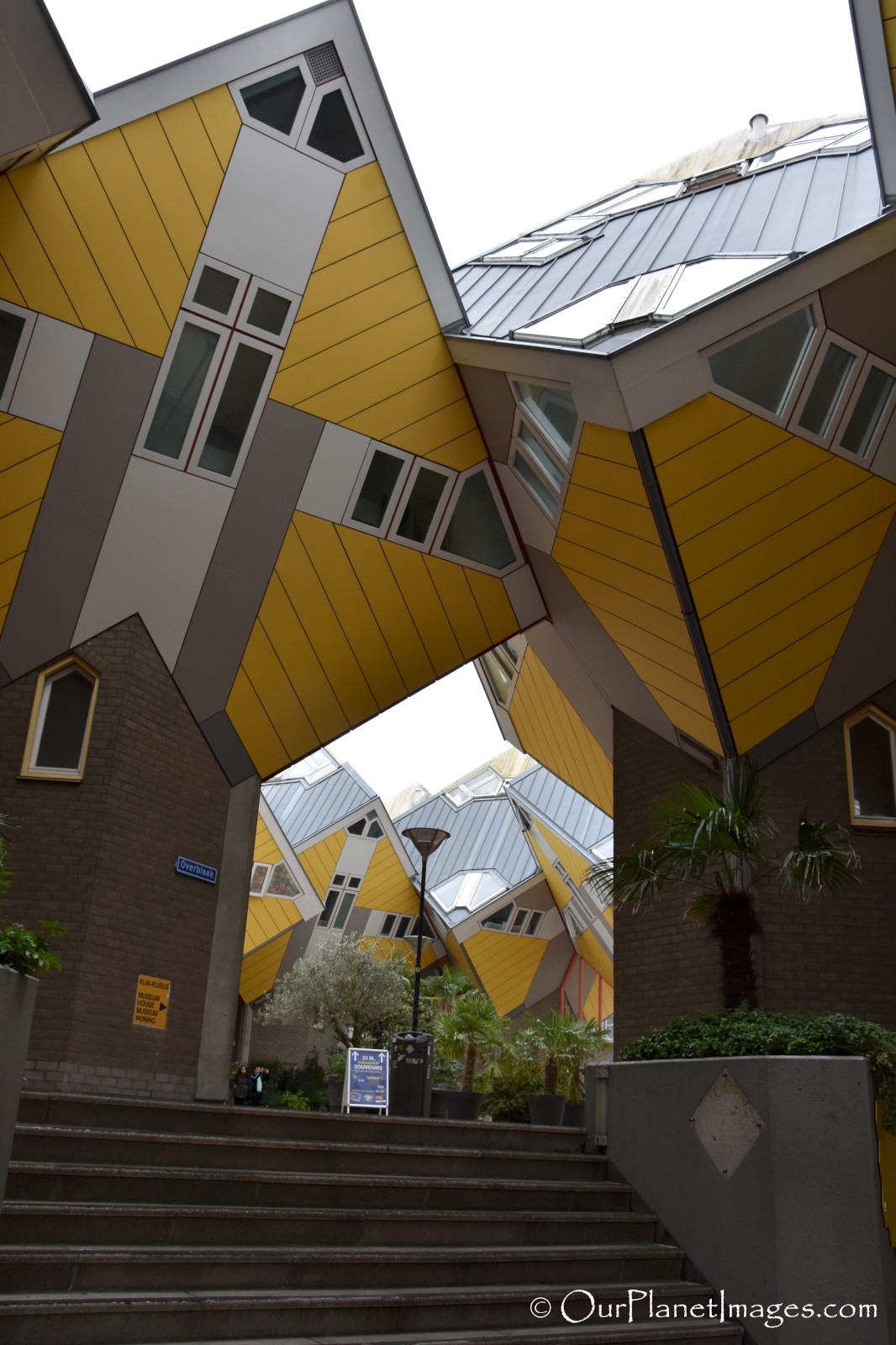 Inside of the complex is a courtyard and there is an entrance to each of the houses from inside the courtyard. The ground floor staircase leads to an open kitchen and a living room on the first floor. The second floor has two bedrooms and a bathroom. The photos below were taken from the courtyard.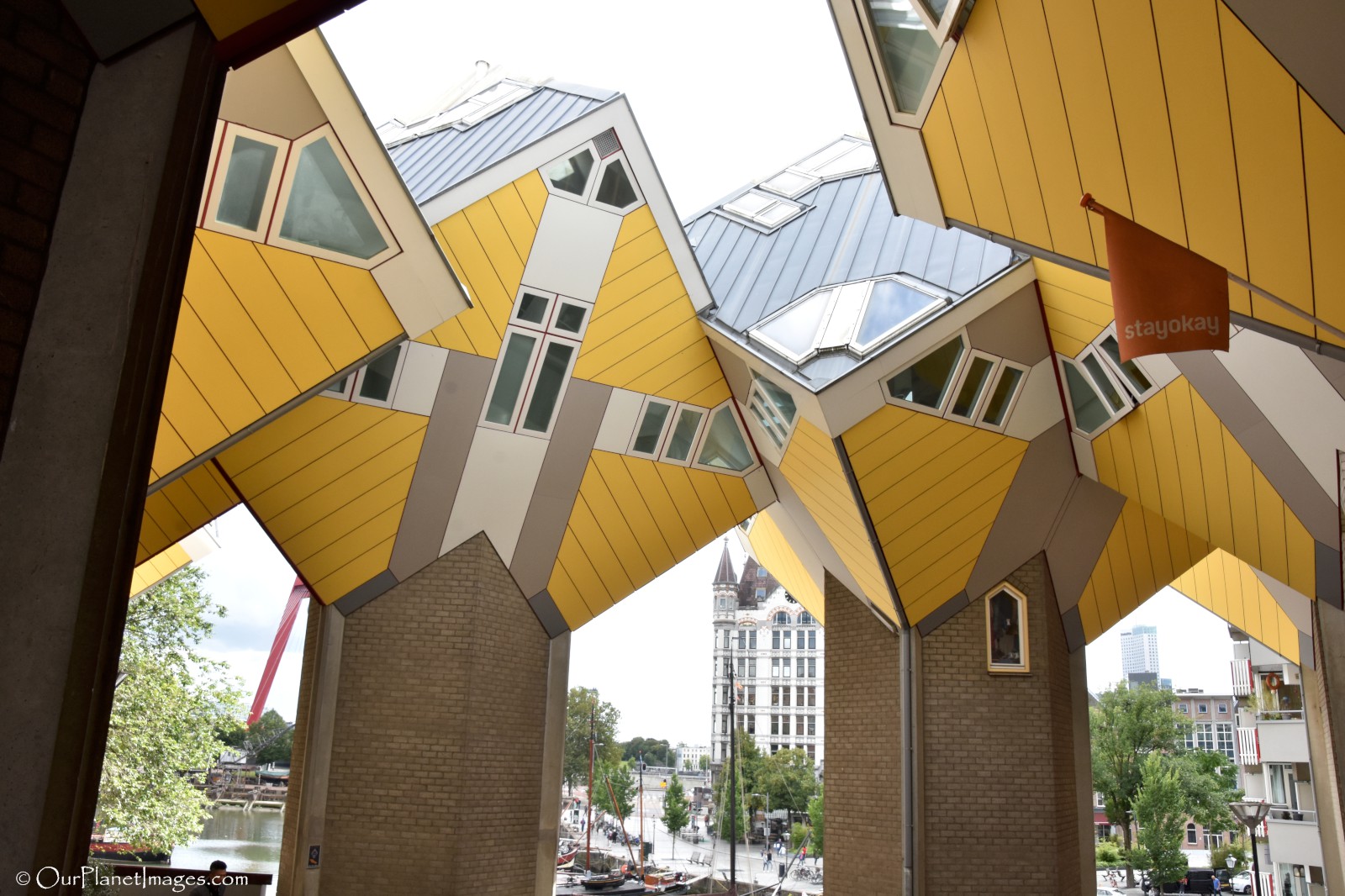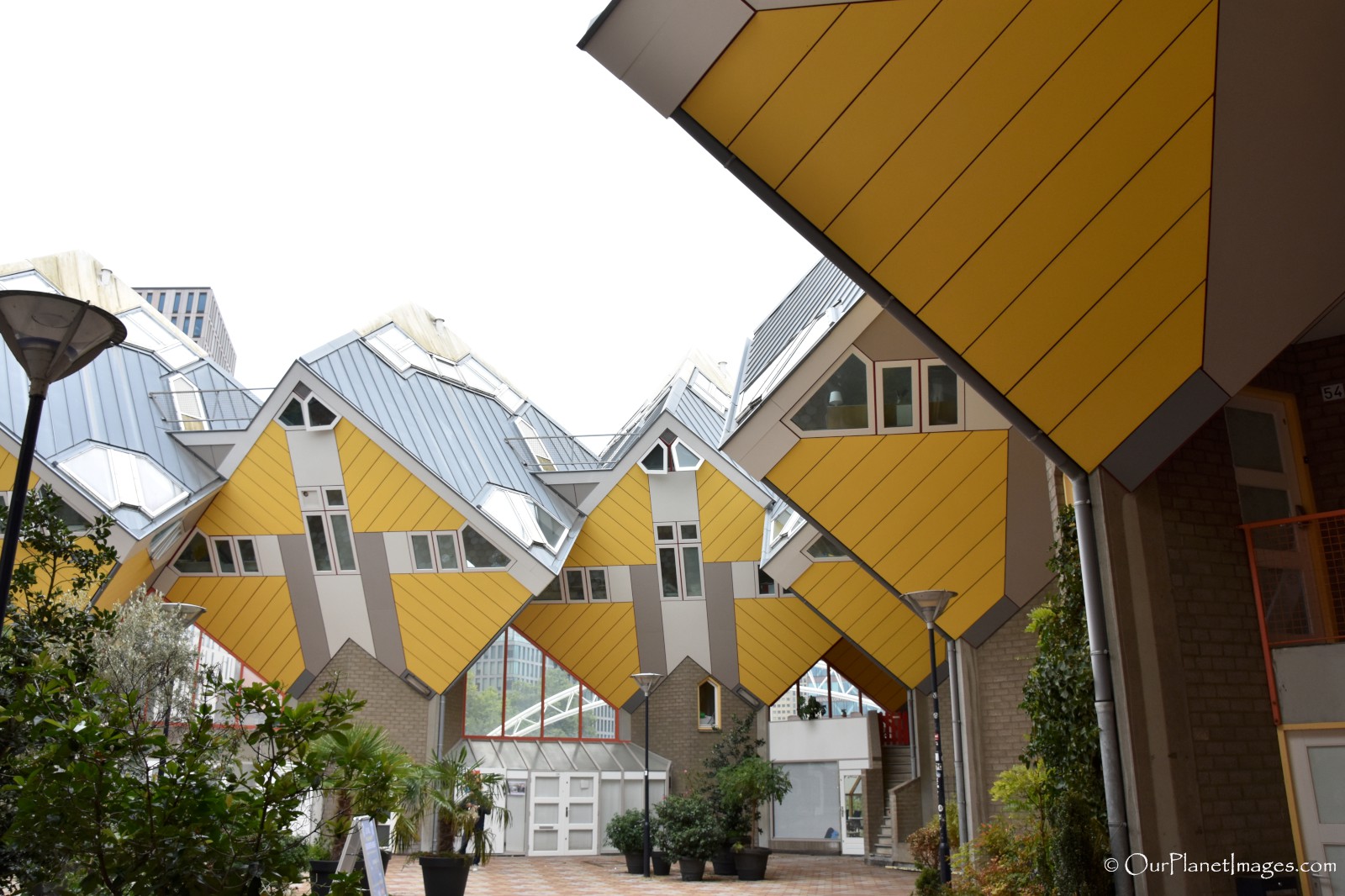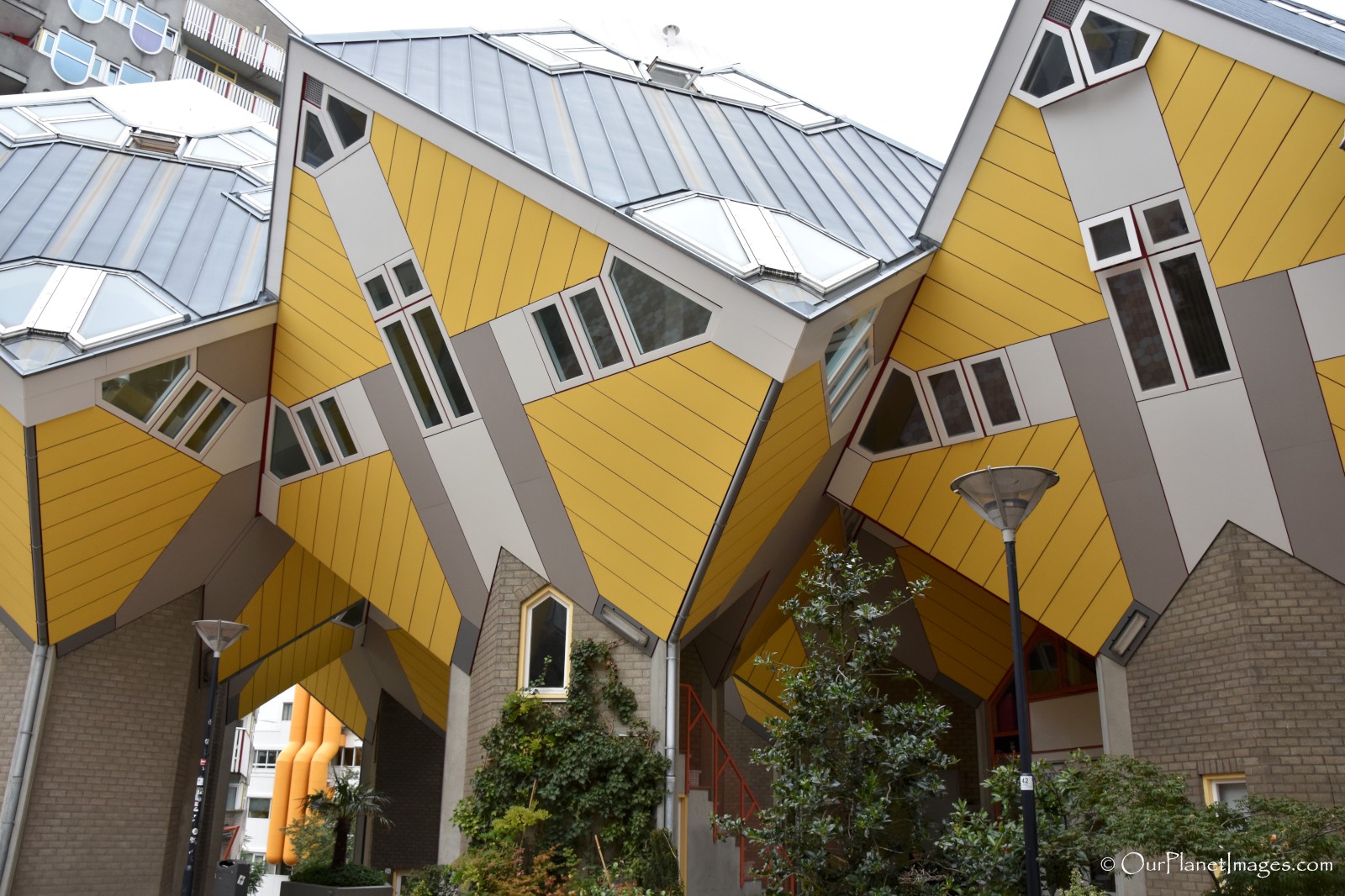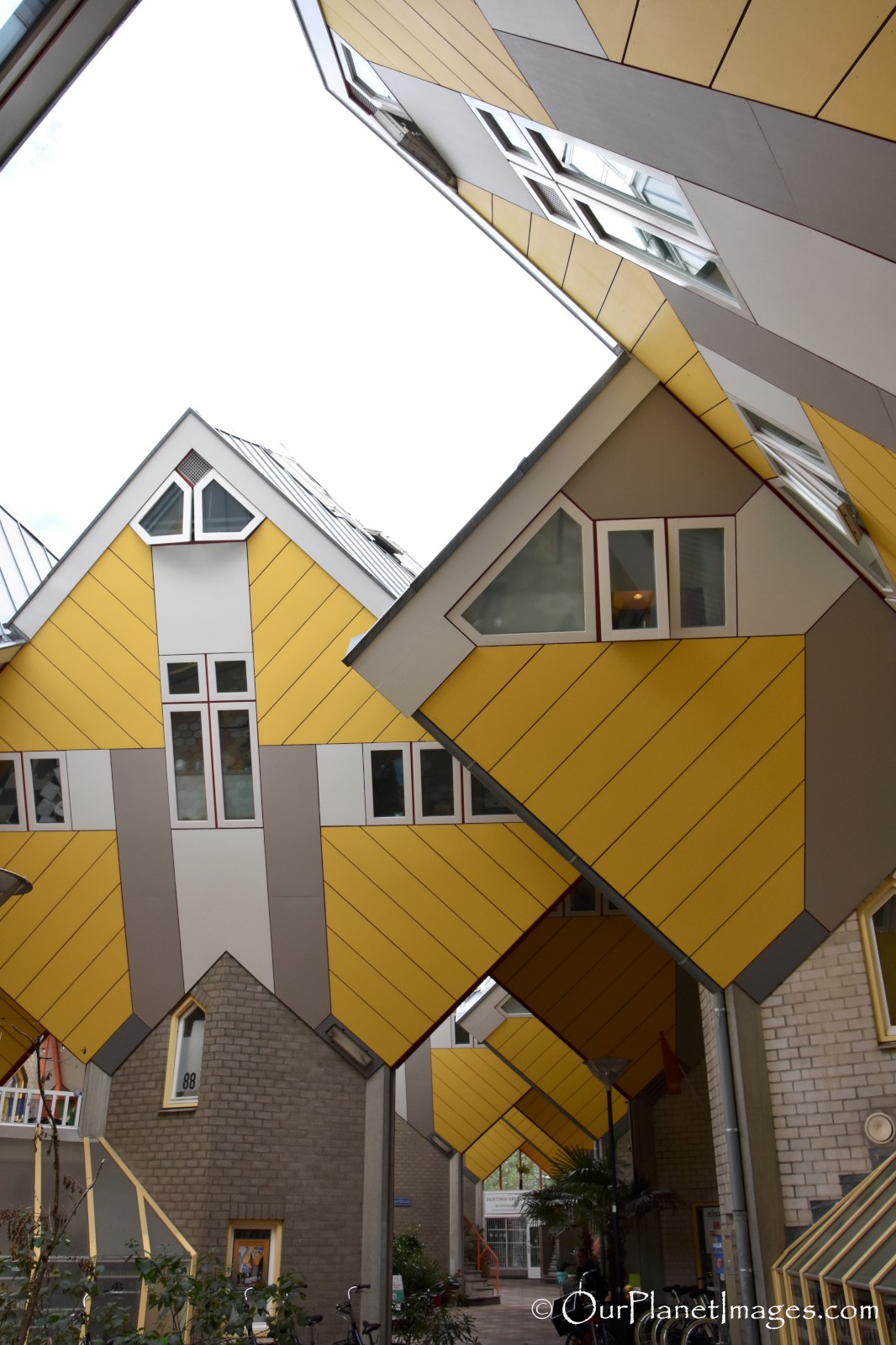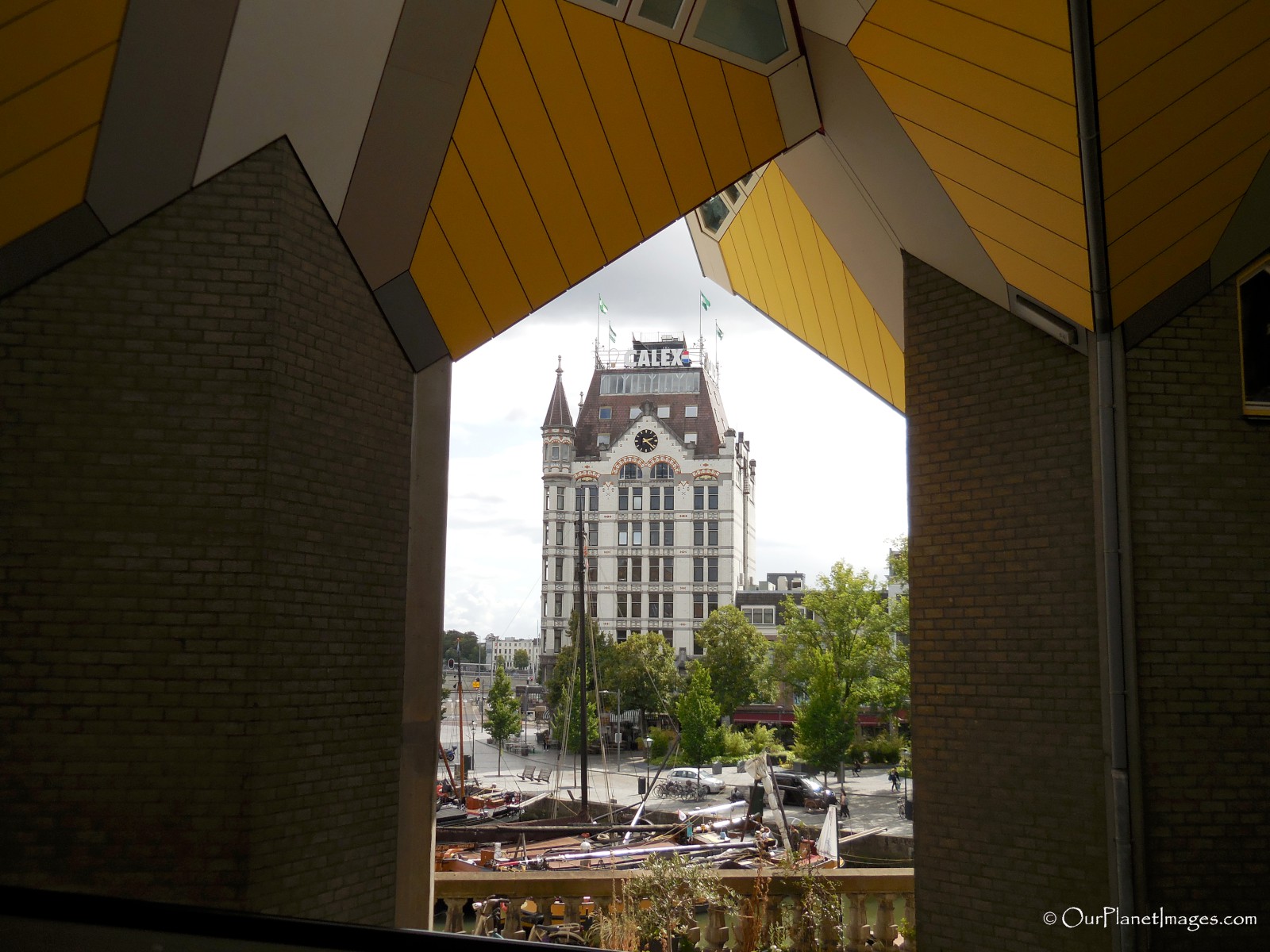 Looking Up!
The houses connect together on the walls but the roof don't connect leaving openings that create open air areas within the courtyard. Two of these areas are shown in the photos below.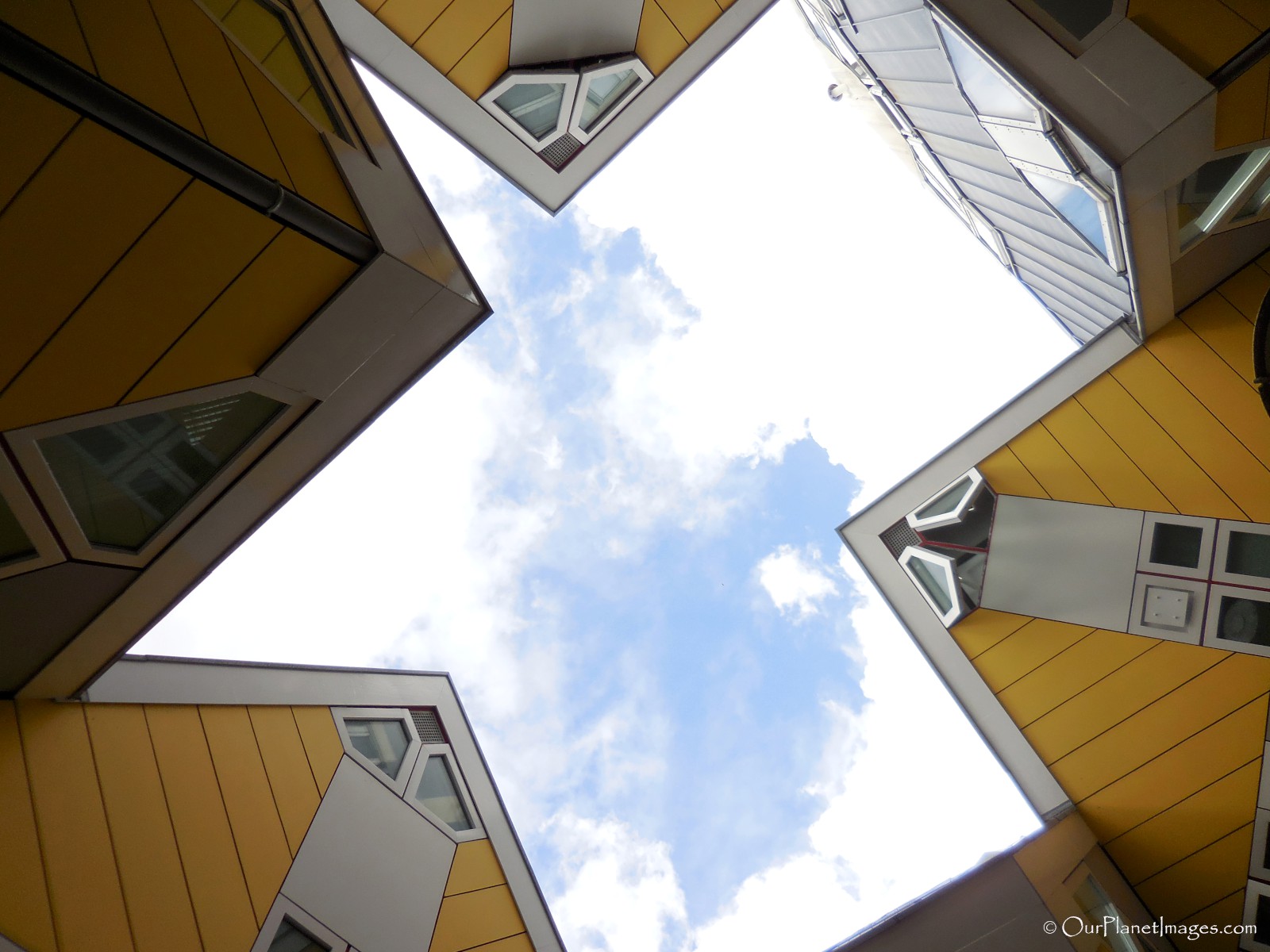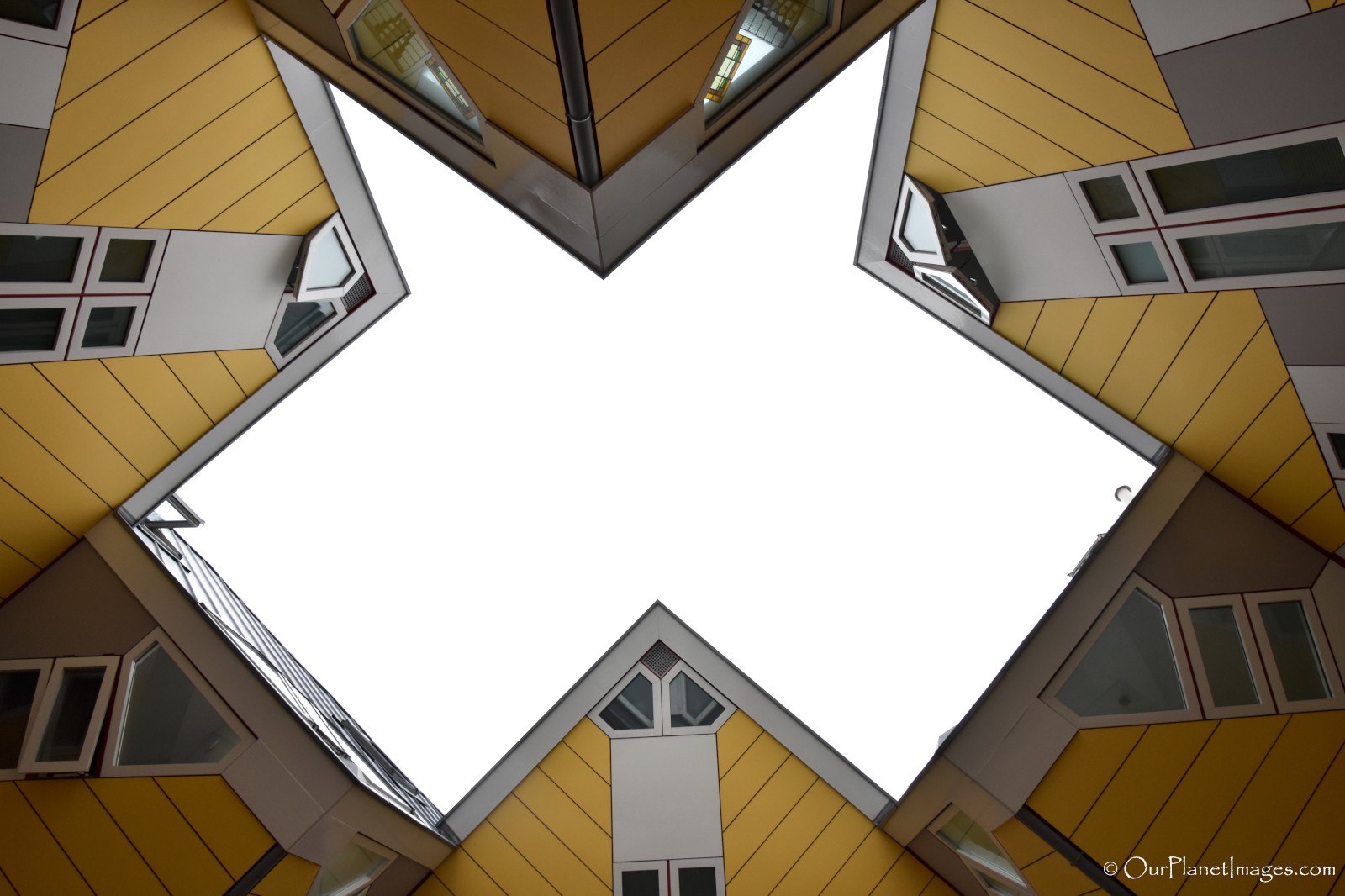 One side of the complex is accessible form Rotterdam's canals making it possible to come and go from your house using a boat.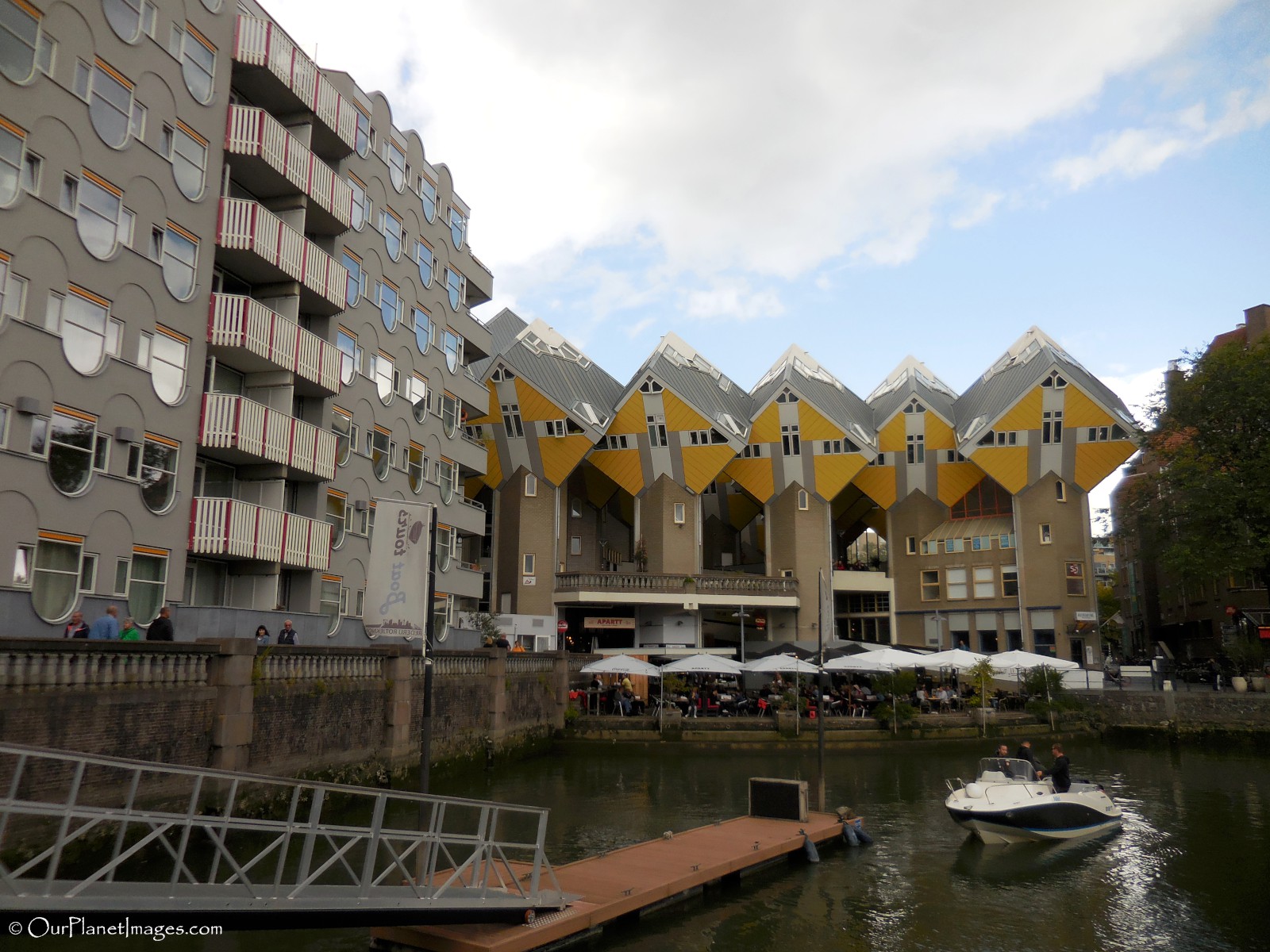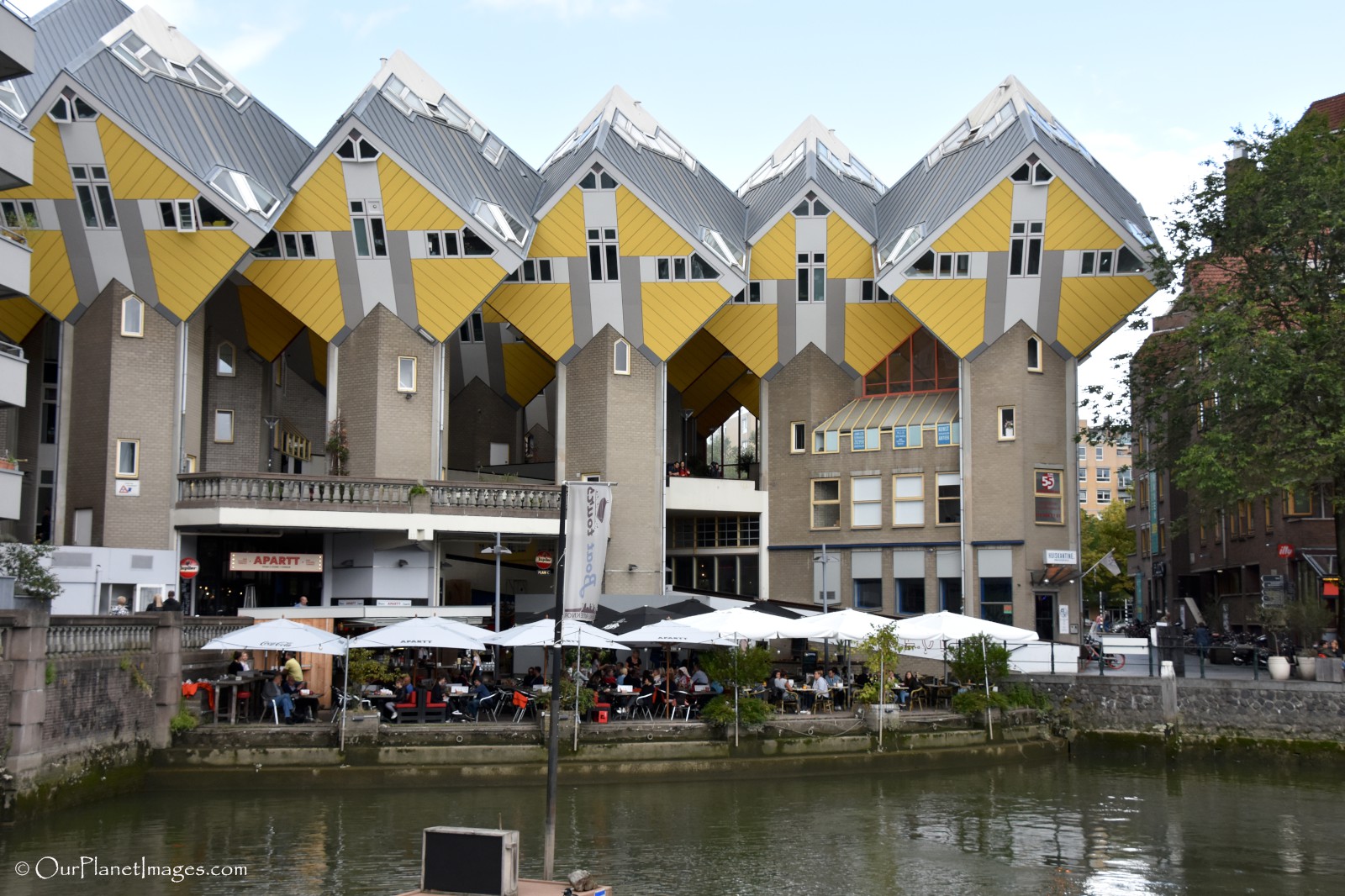 The cube house complex is located next to the Market Hall in the Central Business District and continues to the canals but the complex crosses over one of Rotterdam's busy street with six lanes of traffic going underneath the housing complex.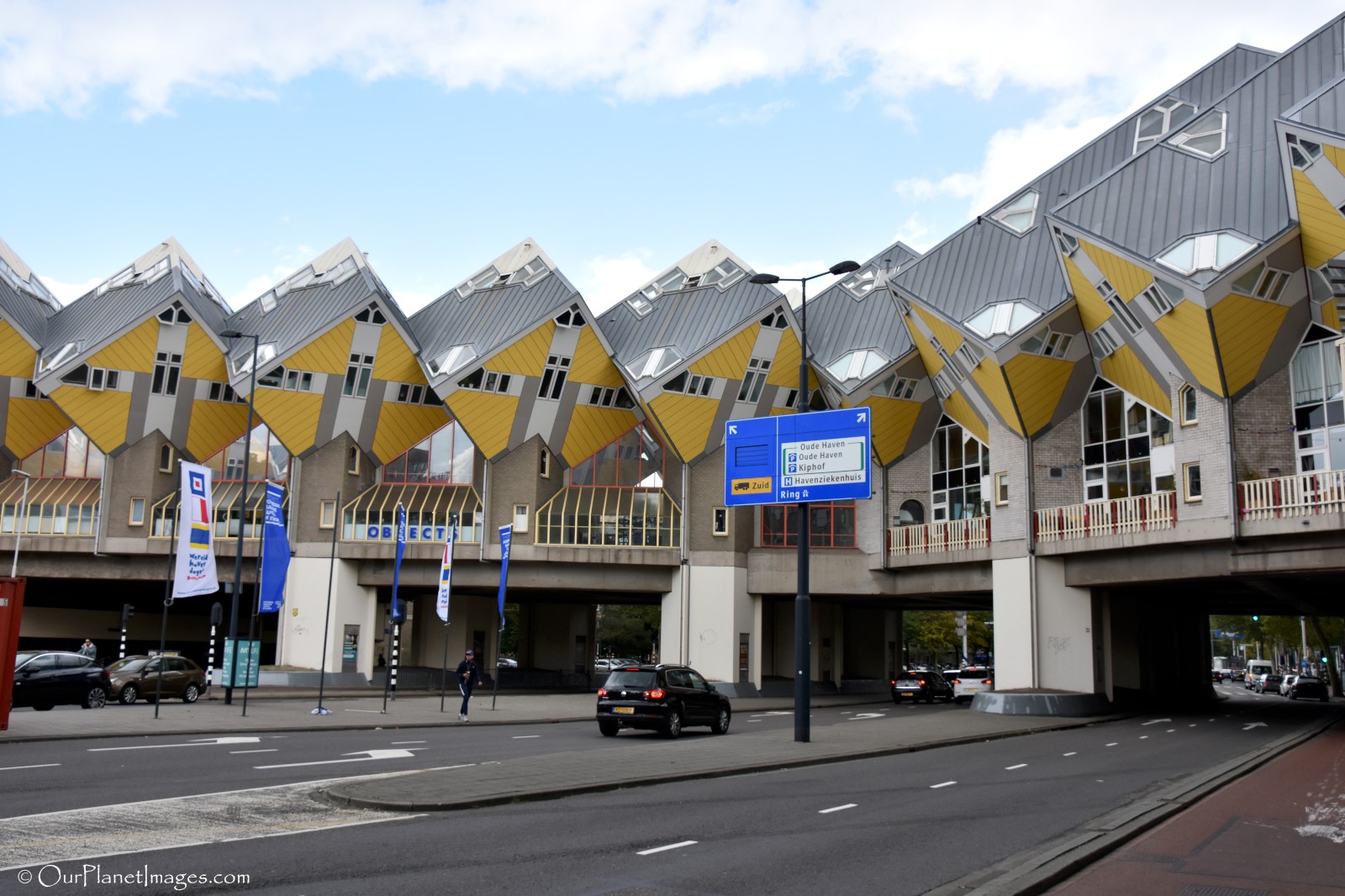 I am always interested in seeing modern architecture when I travel. Rotterdam has lots of interesting modern architecture but the Cube Houses was one of my top places that I was interested in seeing on my visit to Rotterdam. I have never seen anything remotely similar to these houses and I think they will be a unique housing complex that probably won't be duplicated.
I would have enjoyed being able to see the inside of a cube house because I would like to see how the living area is adapted to the steep exterior walls. I am sure that there have been creative solutions to utilize every square foot of space.
I think the location of this complex would be really convenient with access to the CBD at one end, the canals on the other end and a city park across the street but I am not sure that I would ever get used having traffic driving under my house.
Modern architecture is not always built for functionality but it is built with lots of personality. I have a great appreciation for people that are willing to express their ideas and to things that have never been done before!