The Asian Water Monitor live throughout South and Southeast Asia. The Asian Water Monitors that I have seen have all been in Thailand and they seem to be fairly common as I have seen them in multiple locations (Bangkok, Ayutthaya and Damnoen Saduak). They are the second largest lizard behind only the Komodo Dragon. They can reach a length of 9.5 feet and a weight of 55 pounds. They can live for over 10 years. These lizards normally lay around 20 eggs at a time and usually lay eggs 2 times a year.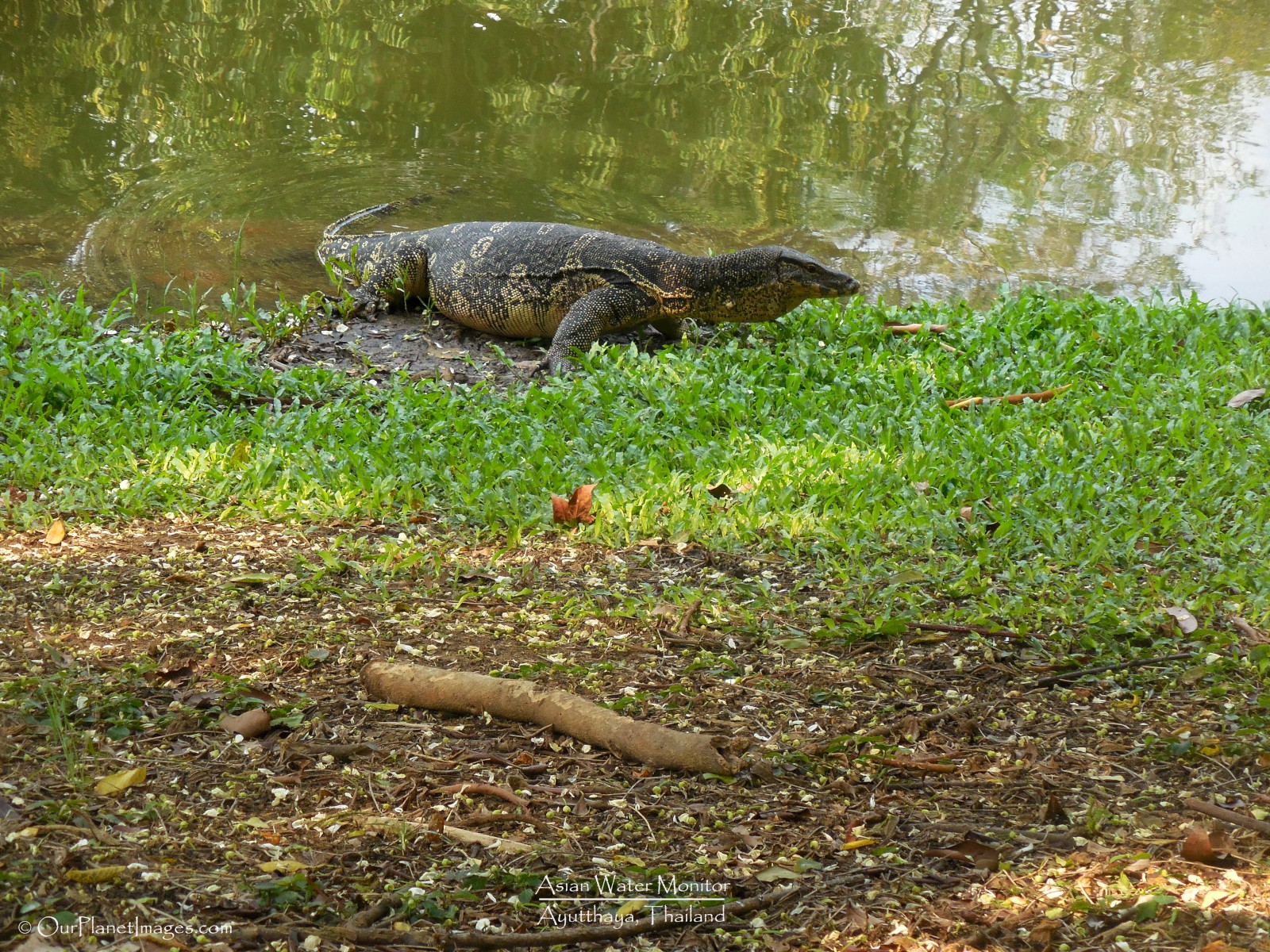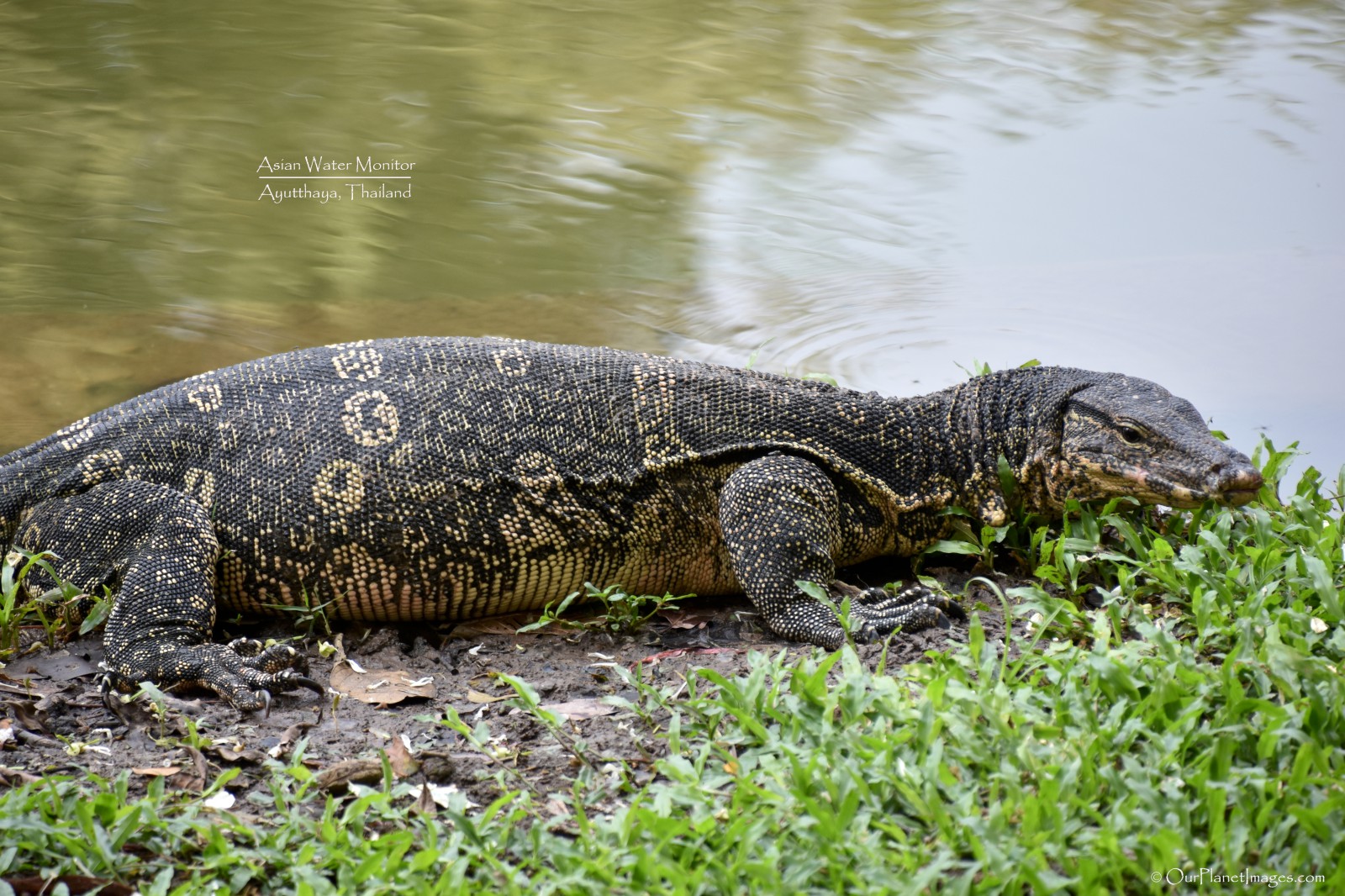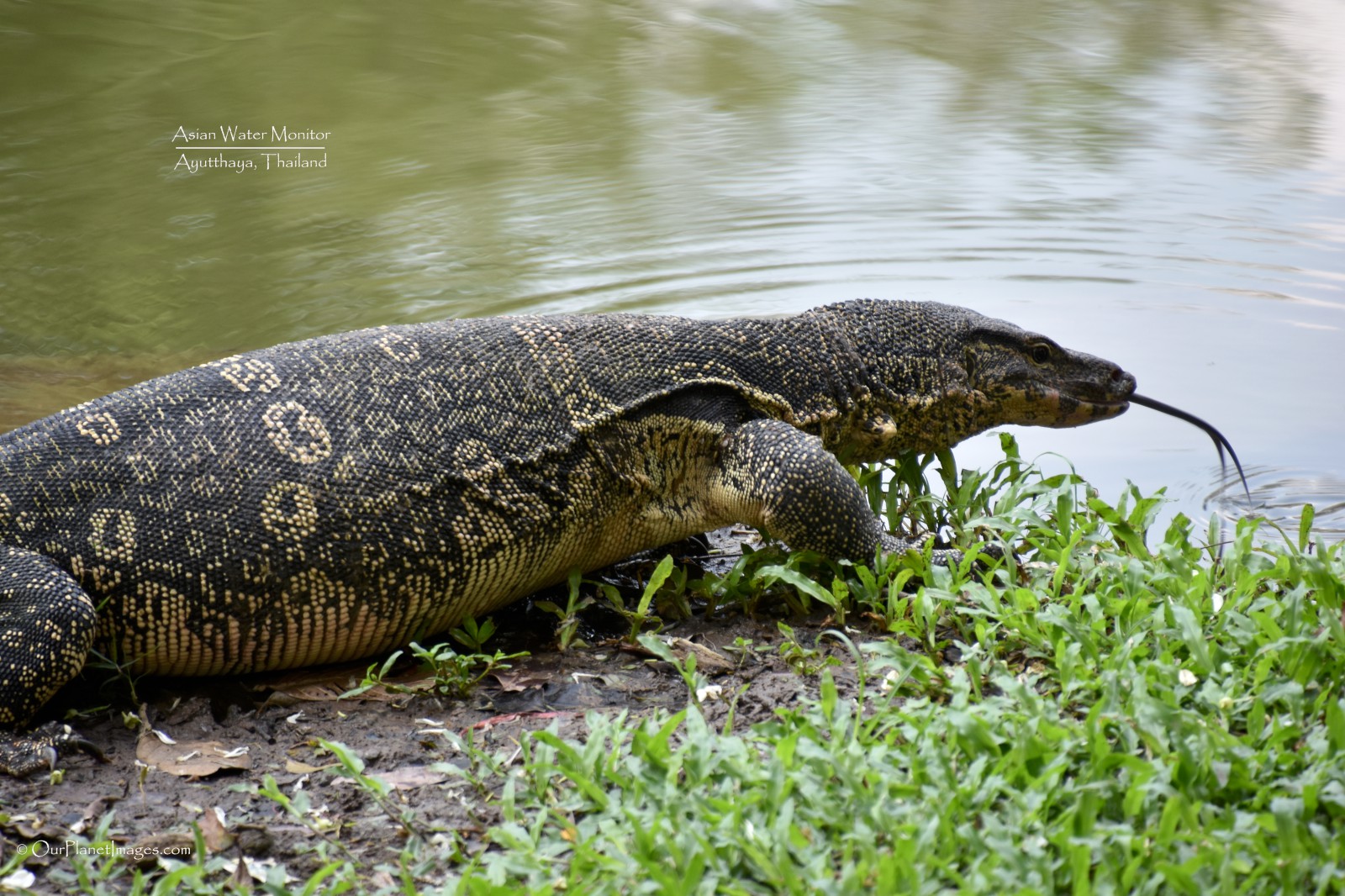 As the name would suggest, these lizards live near water, are good swimmers and can stay submerged under water for up to 30 minutes. They eat a variety of prey including fish, frogs, rodents, crabs, birds and snakes.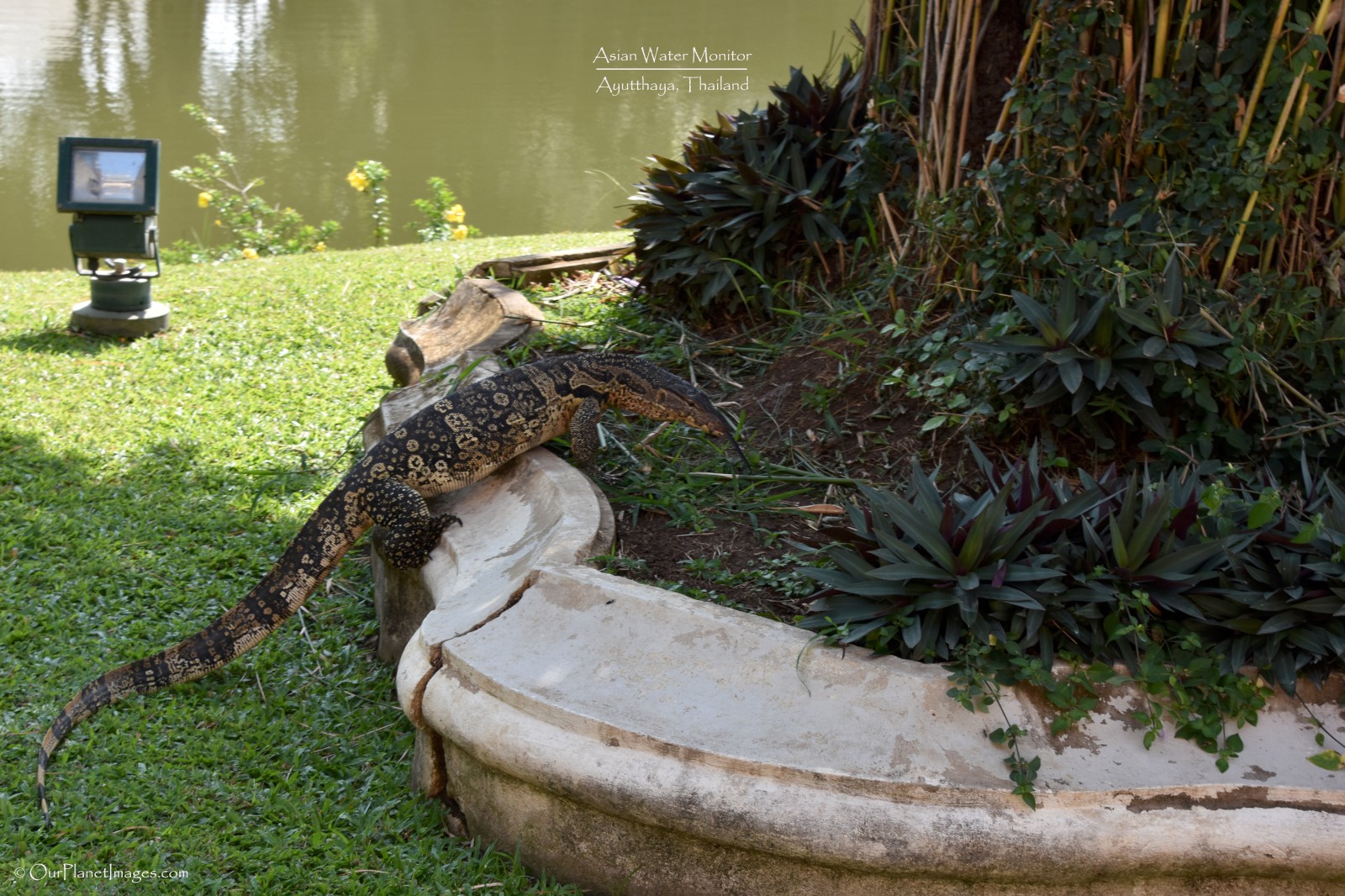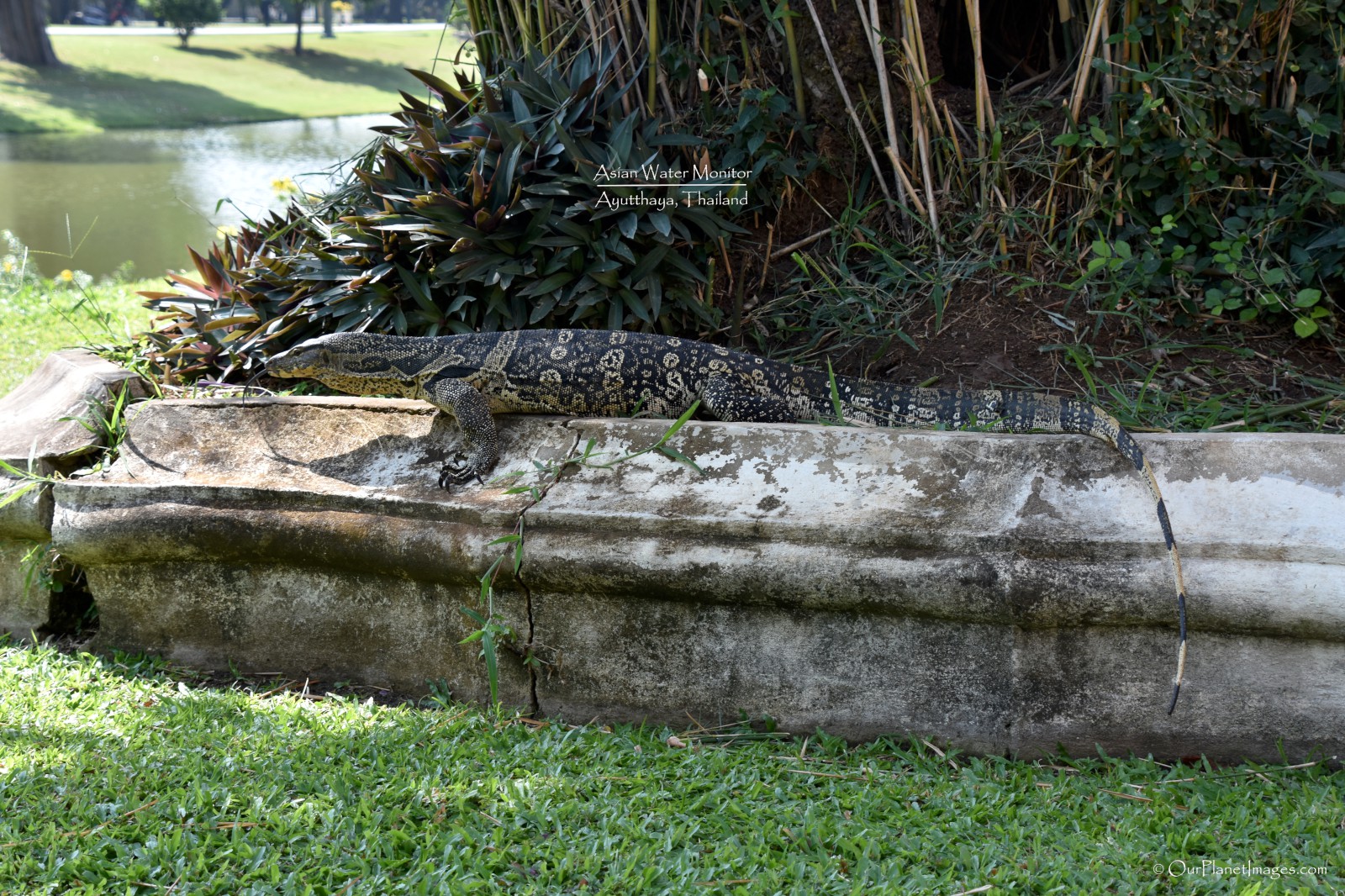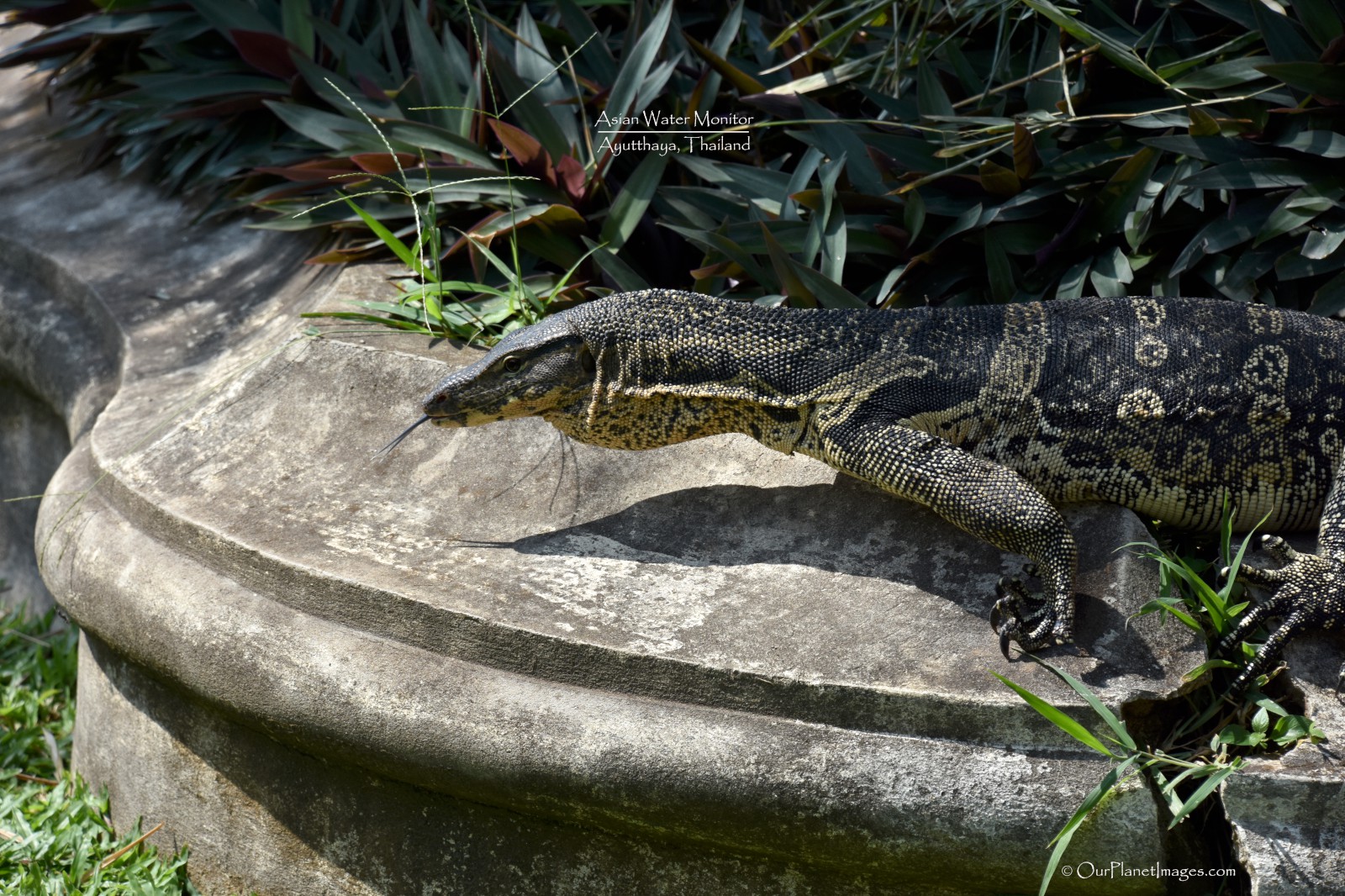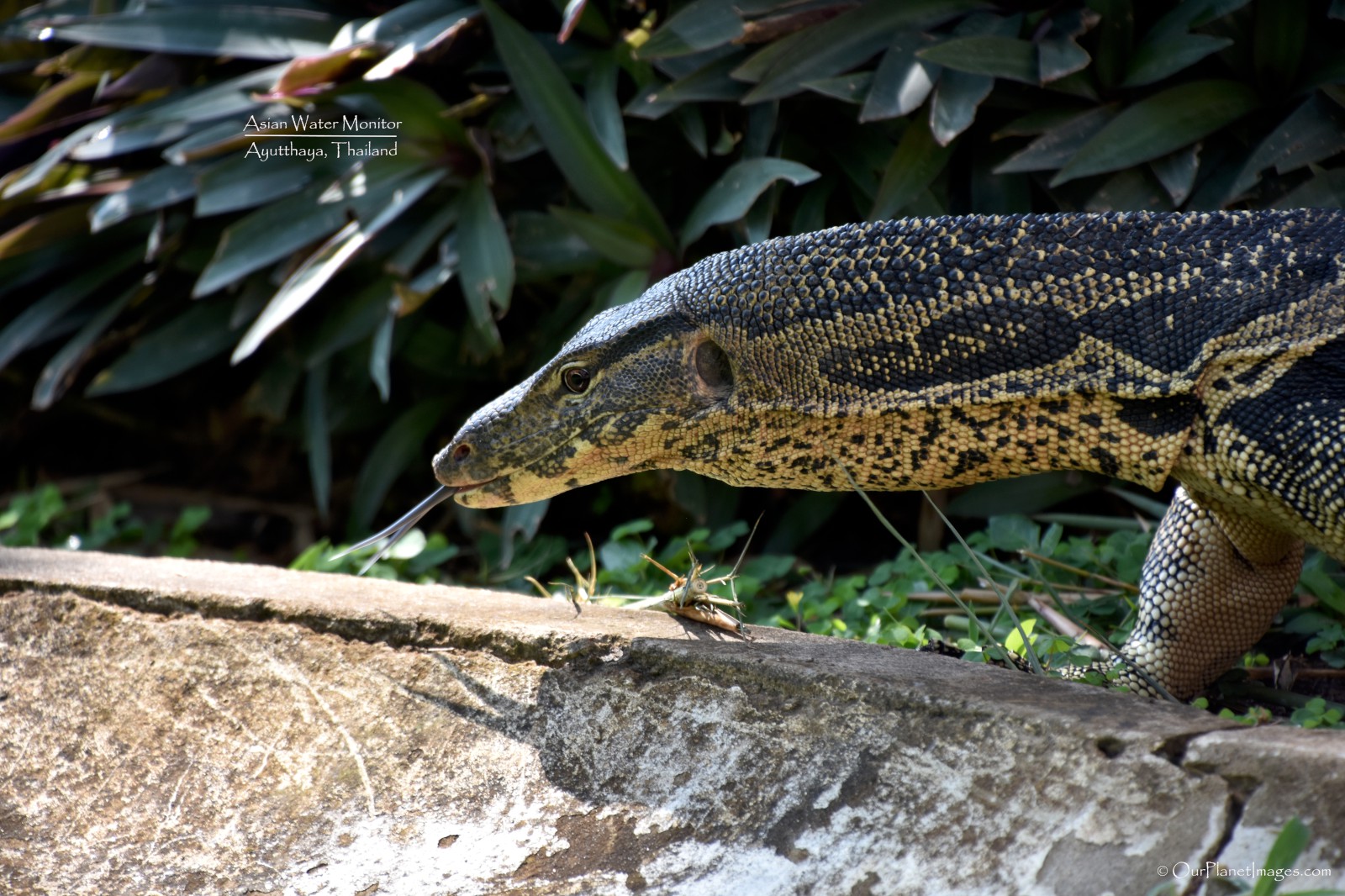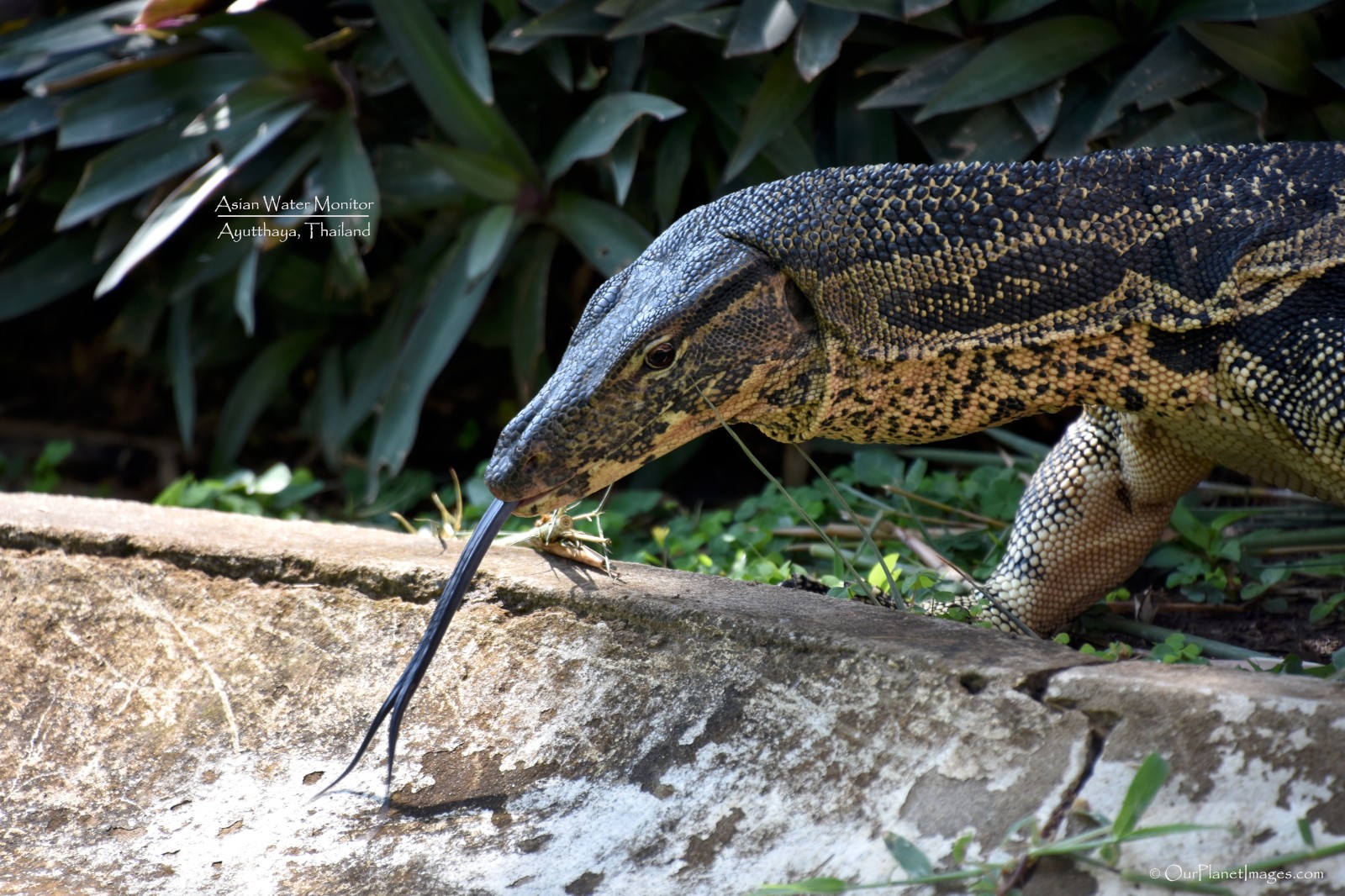 Some of the feature on the Asian Water Monitor that I find fascinating are the strange pattern on its body, its long forked tongue and the large ear opening.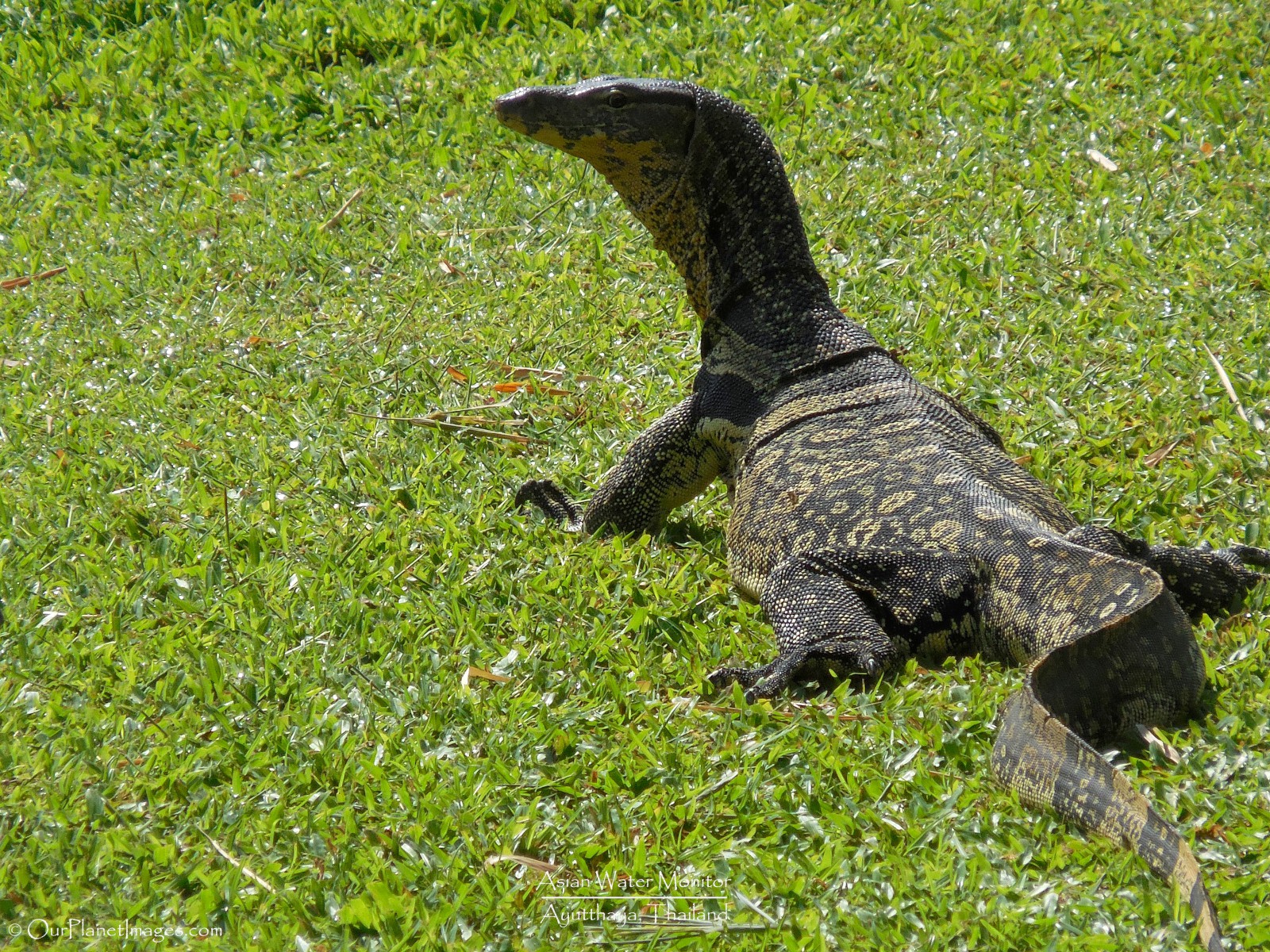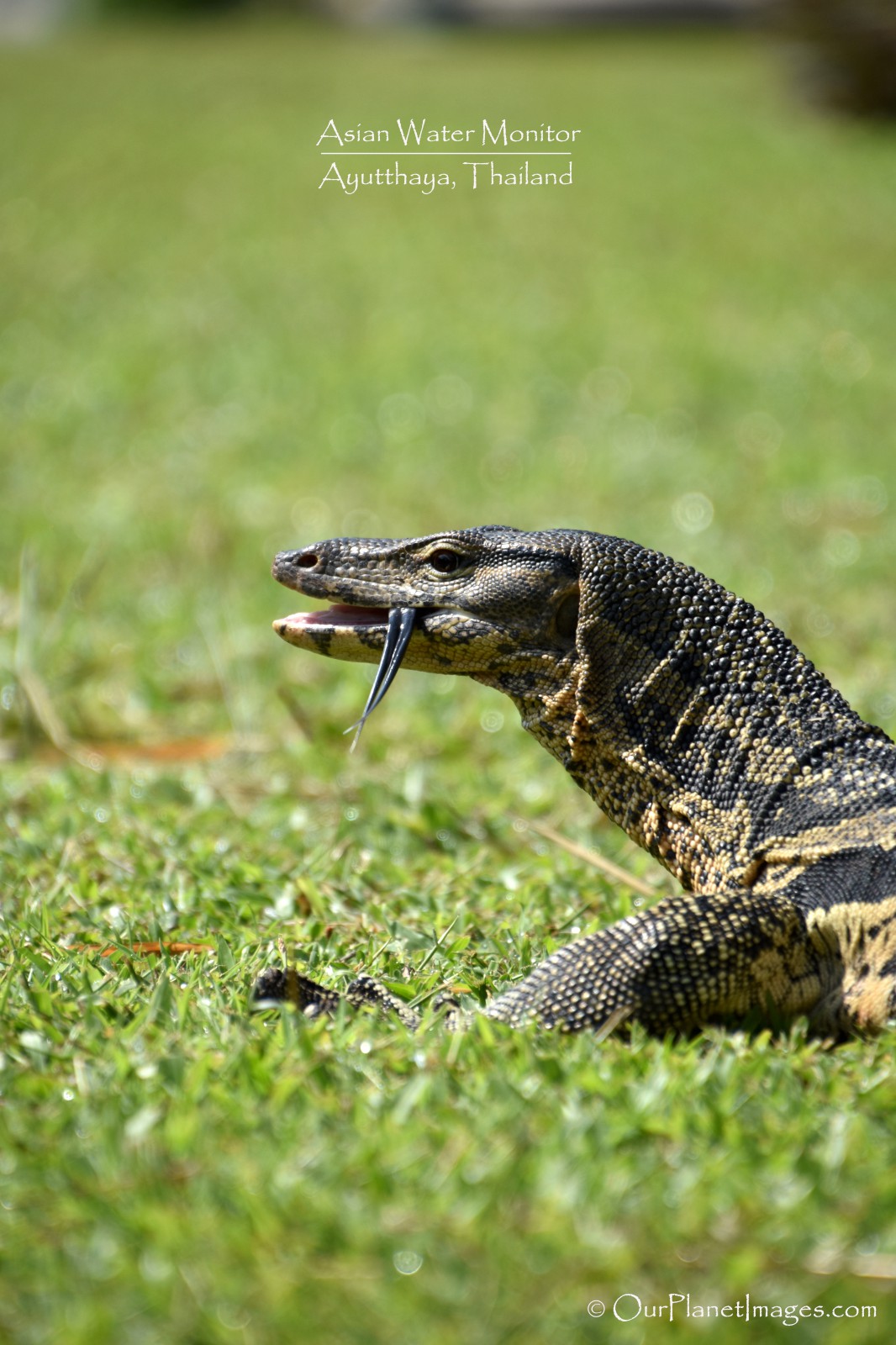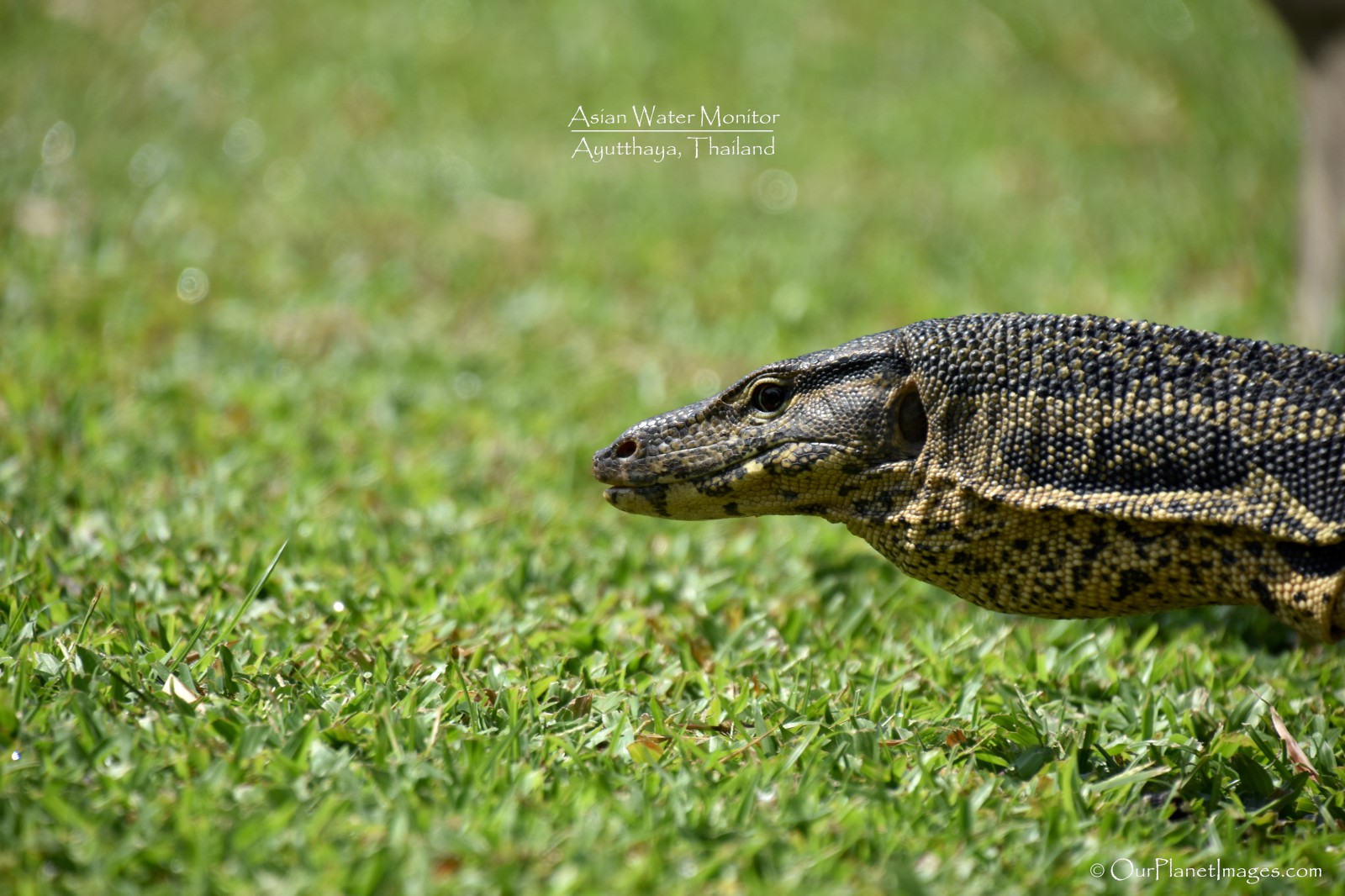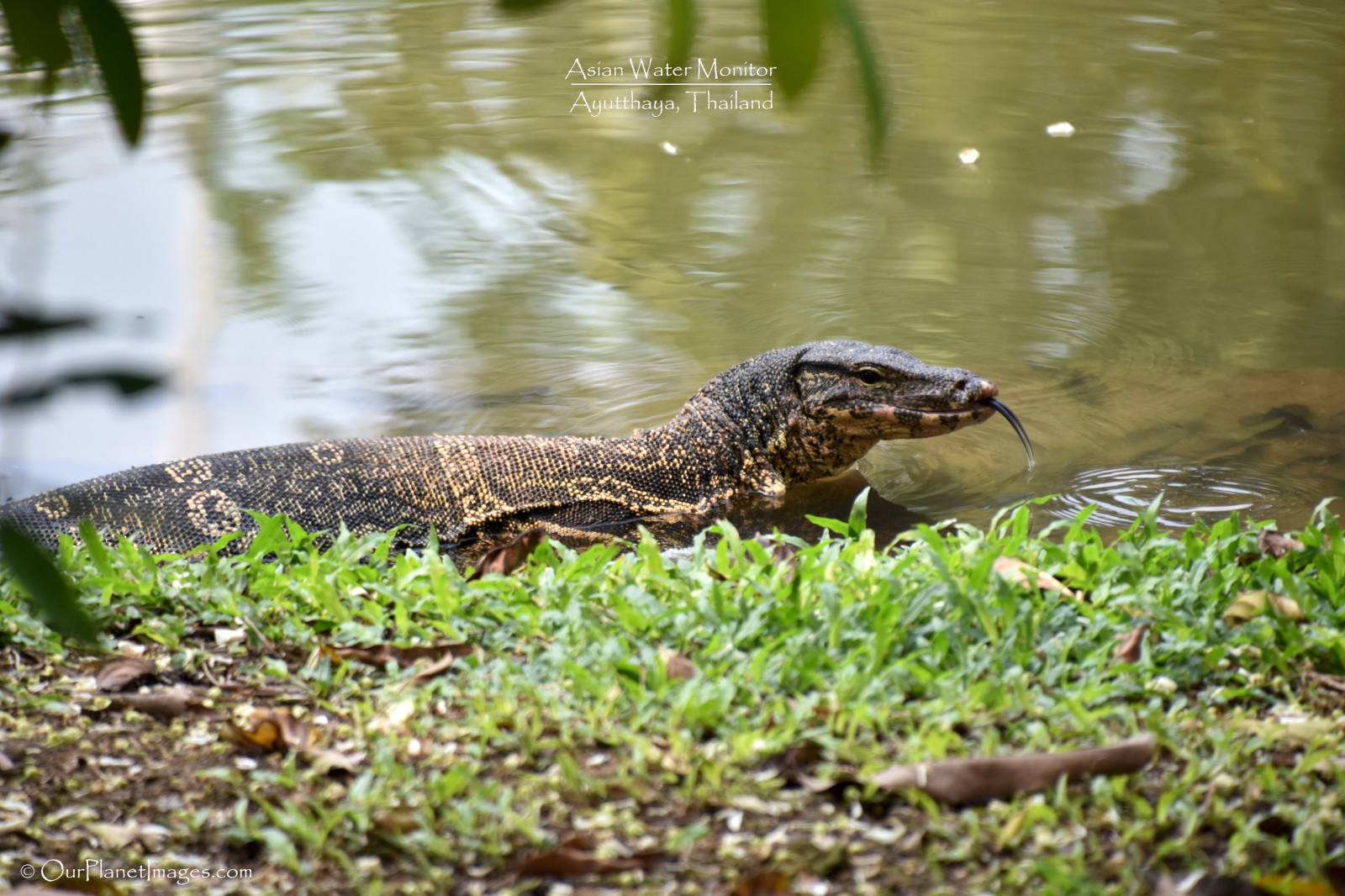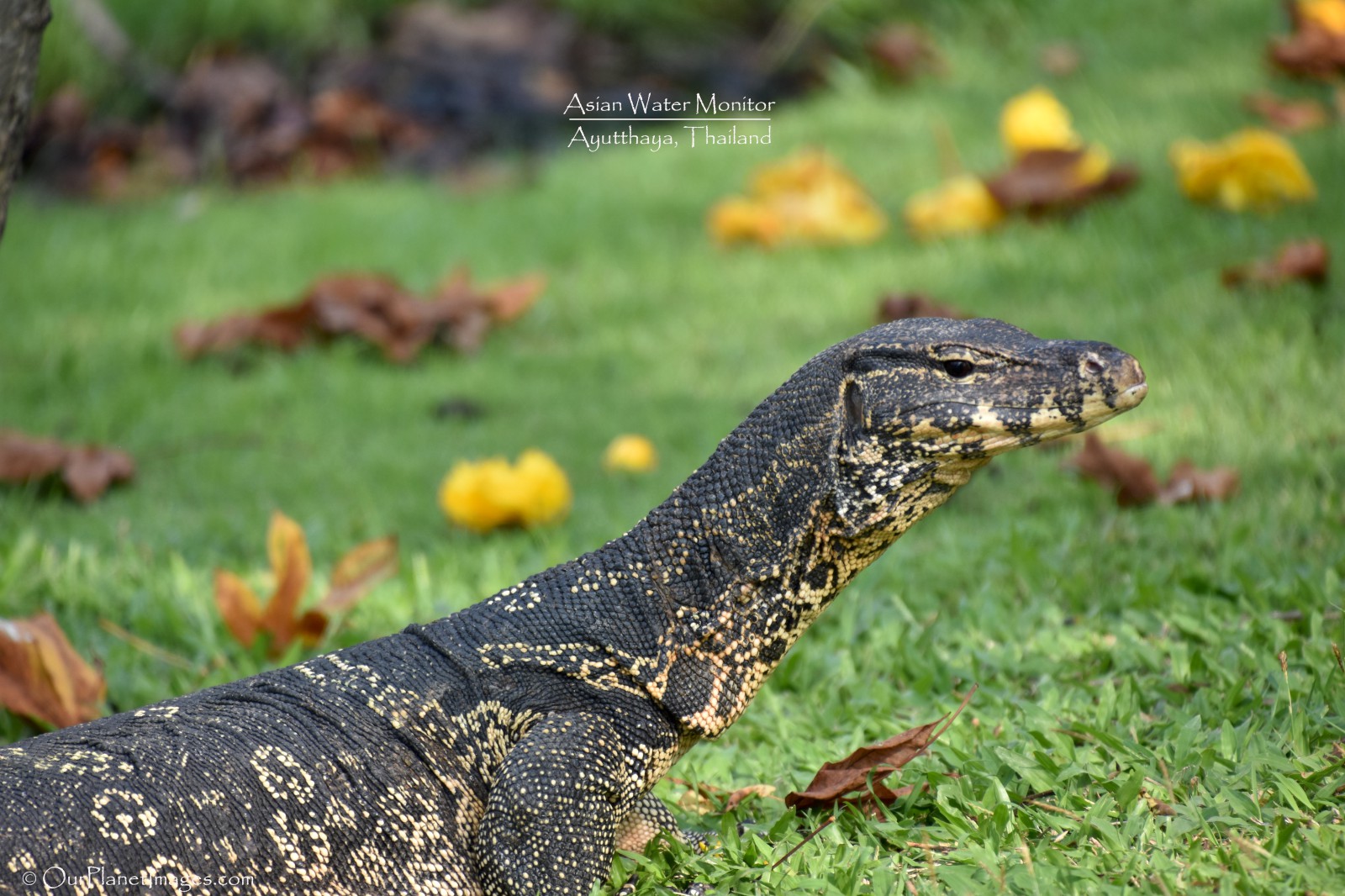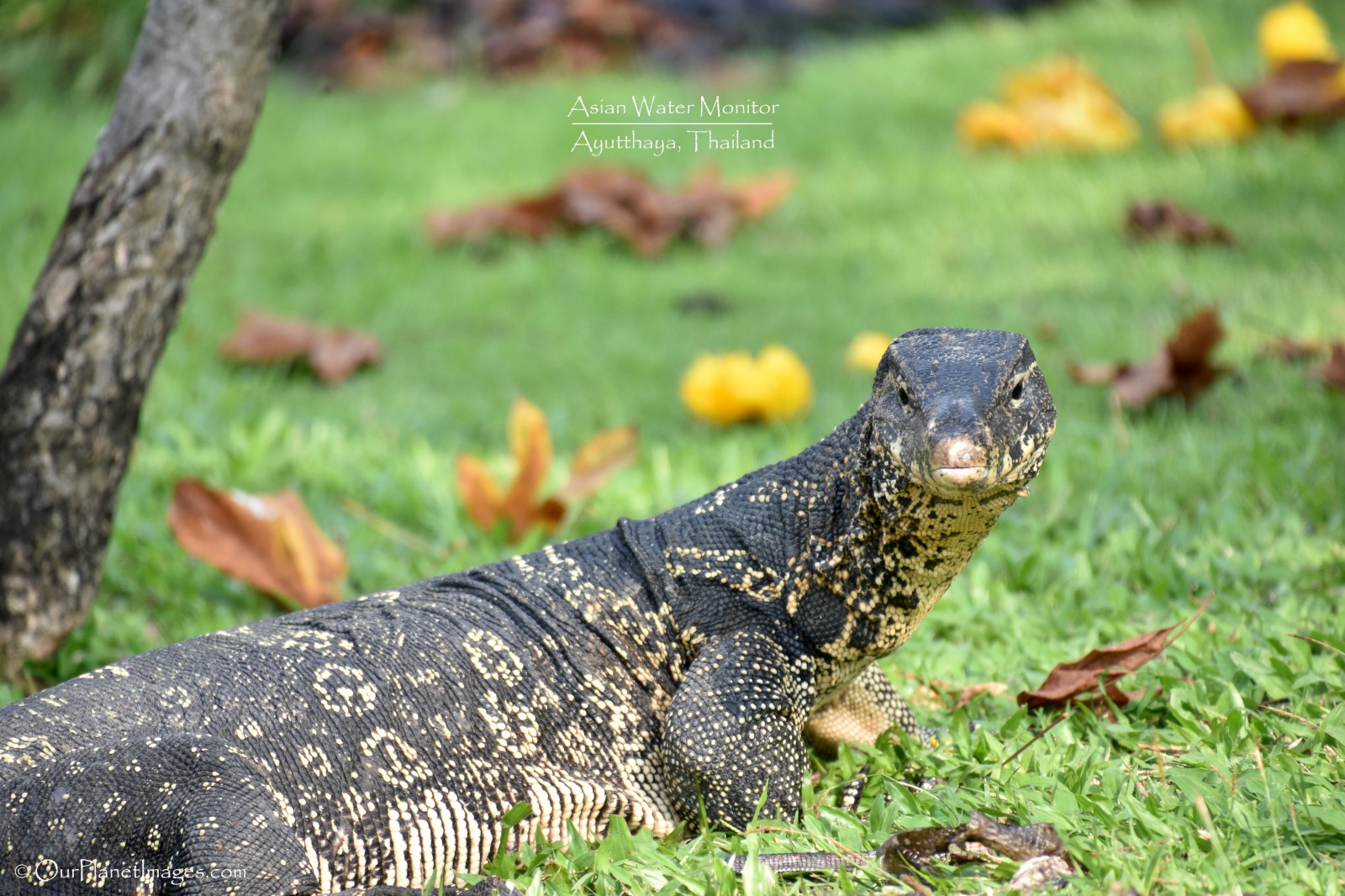 Watching these lizards really was captivating. Their size alone is intimidating. My natural instinct is to get as close as they would let me but they are so big that I wanted to keep a little distance just in case they decided to come towards me. Most wildlife will only let humans get within a certain distance to them but as I became closer they didn't move away. I could tell that they really aren't intimidated by humans. In the end, I was more afraid of them then they were of me. I got close enough to them that I decided that I was close enough. I don't know which one of us is faster but I really didn't want to find out!