This post is a continuation of my previous post on the Alhambra Palace. The Alhambra Palace and the gardens are so spectacular that I wanted to dedicate one post to the palace and a second post to the Alhambra Gardens and the Generalife Palace.
The gardens cover a vast amount of space but they are not in one specific area, they are spread throughout the palace in different locations. Islamic garden design focuses on tranquility and contemplation with elements of water, shade and aromatic plants are an important feature.
Predominant Features
There are several predominant features in the gardens that create a peaceful and relaxing environment. The predominant features in that I noticed include:
Manicured Hedges
Manicured hedges provided separation and isolation between garden areas, they are lining the sidewalk pathways and they are even used as windows to frame the beauty of the adjacent garden.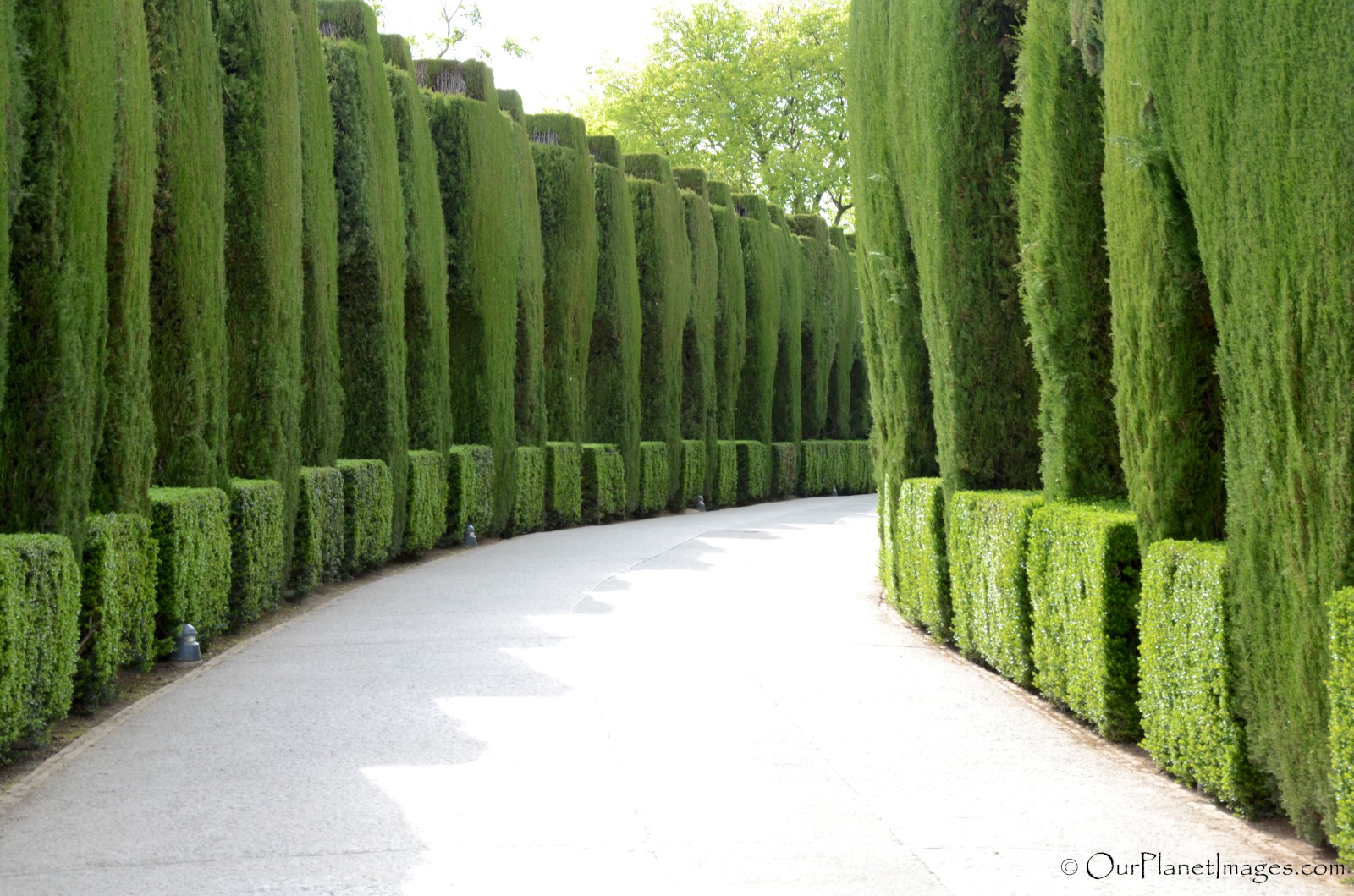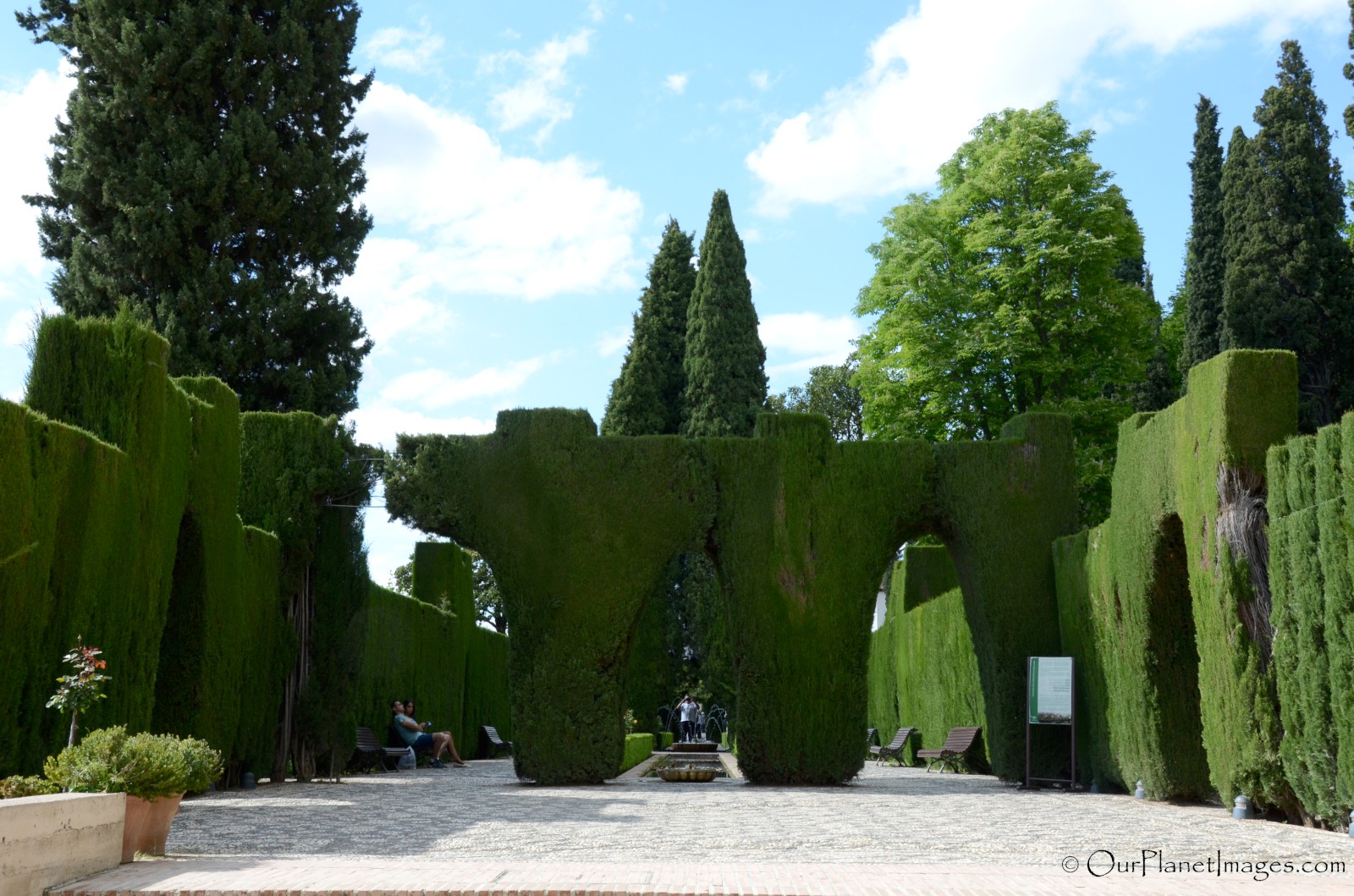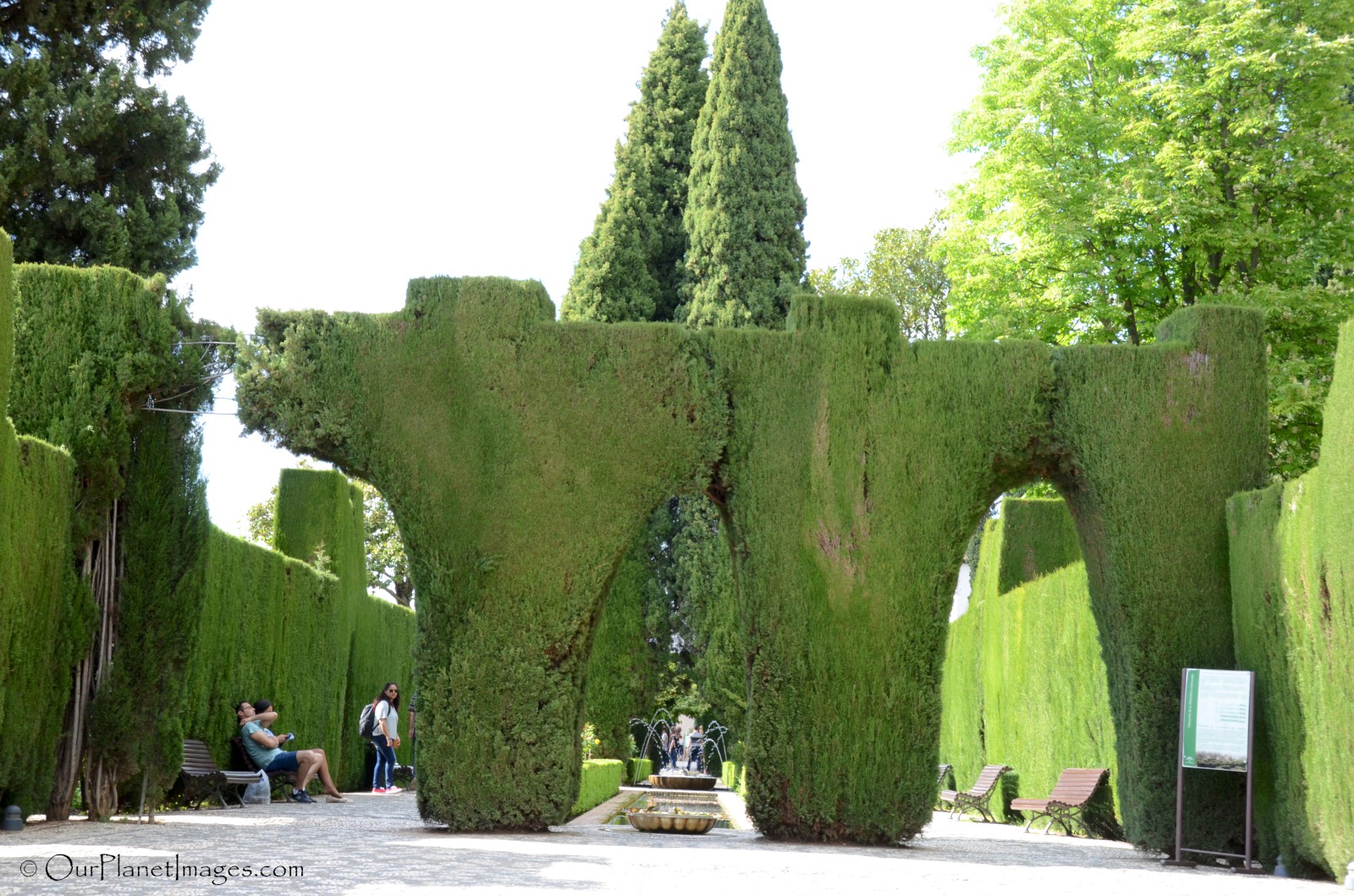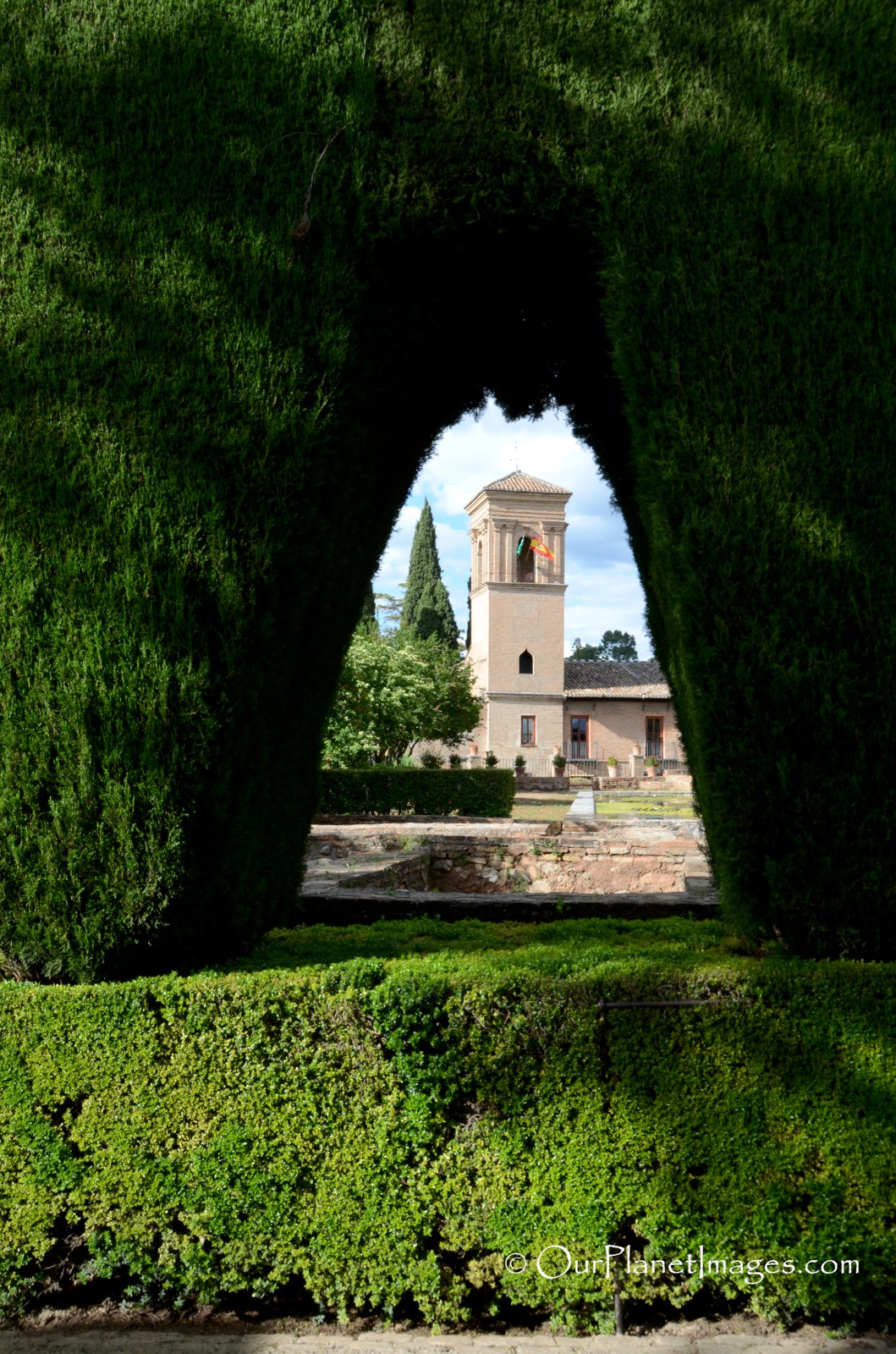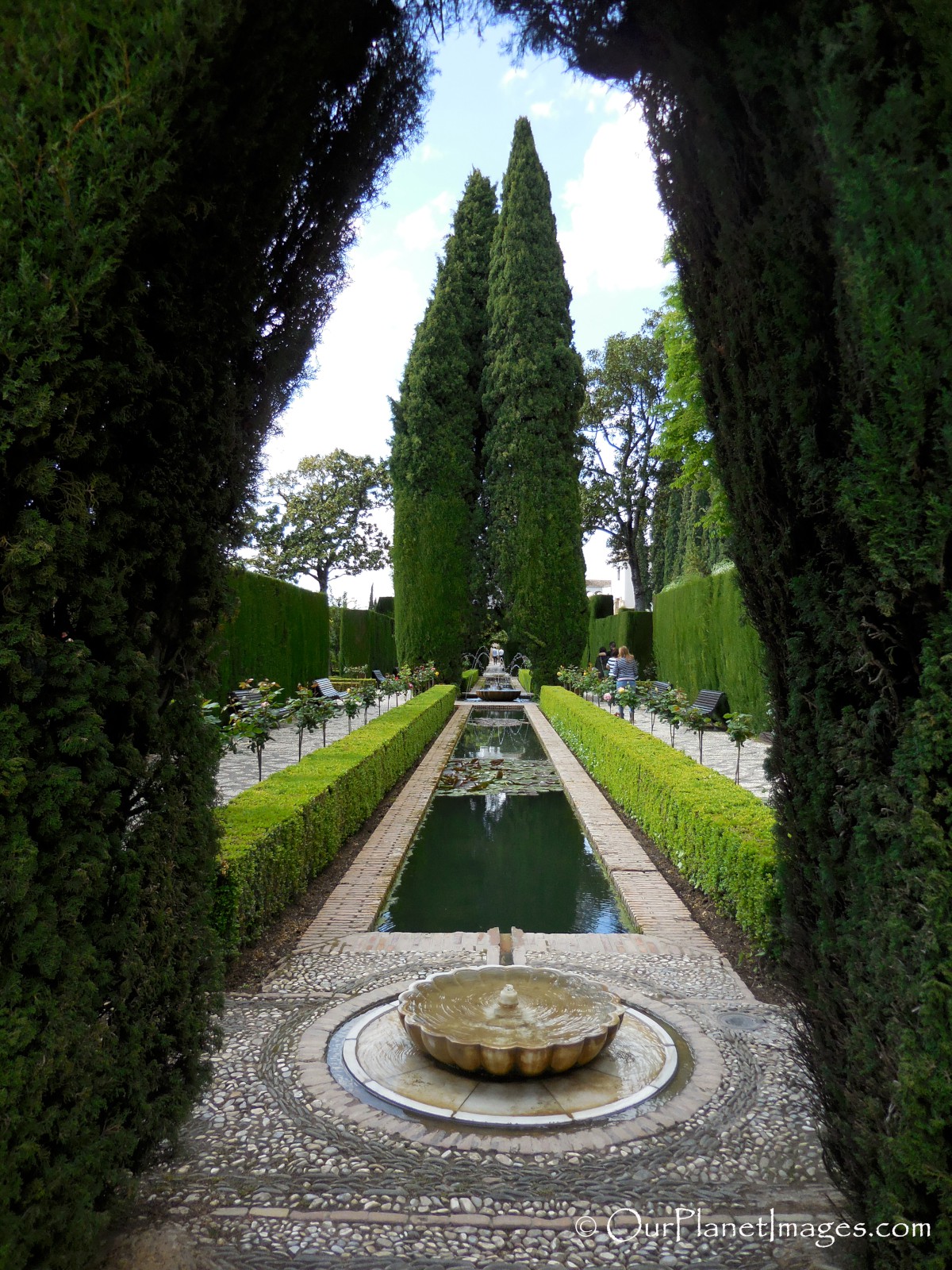 Living arches
Some places in the garden had living arches that created covered pathways and formed windows for a more picturesque setting.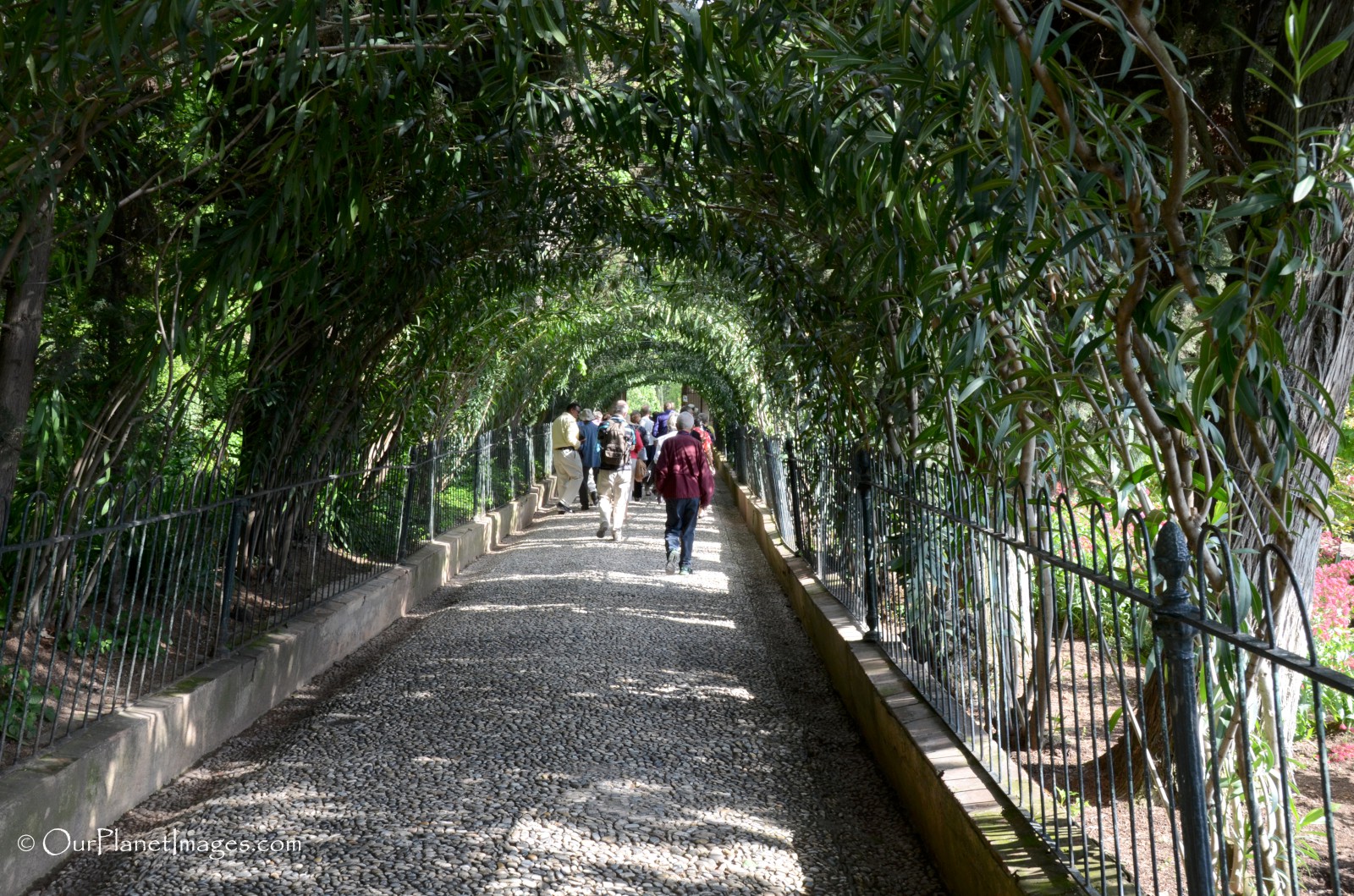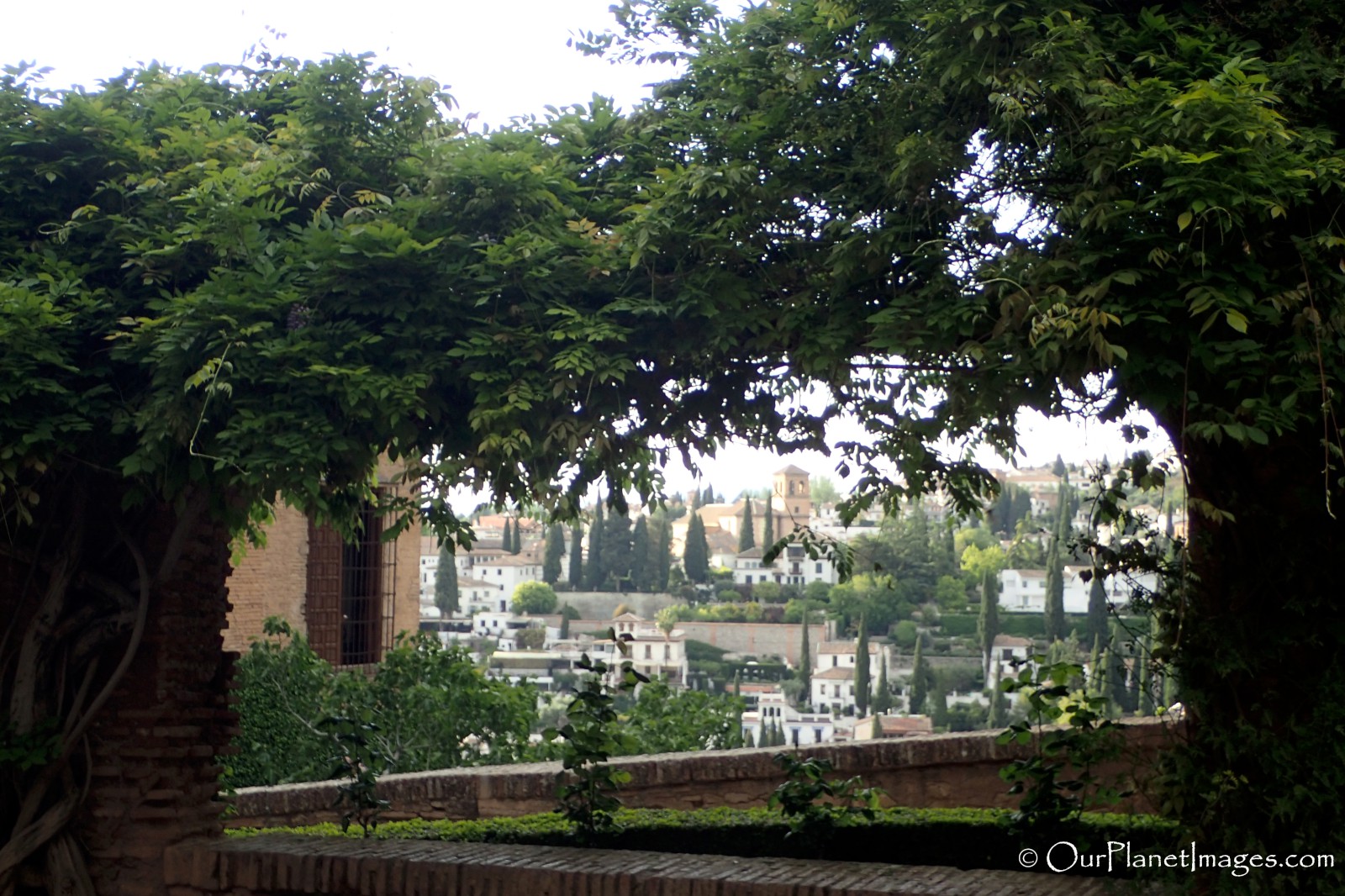 Flowers
Large portions of the gardens feature green plants and trees but there are plenty of areas with colorful flowers.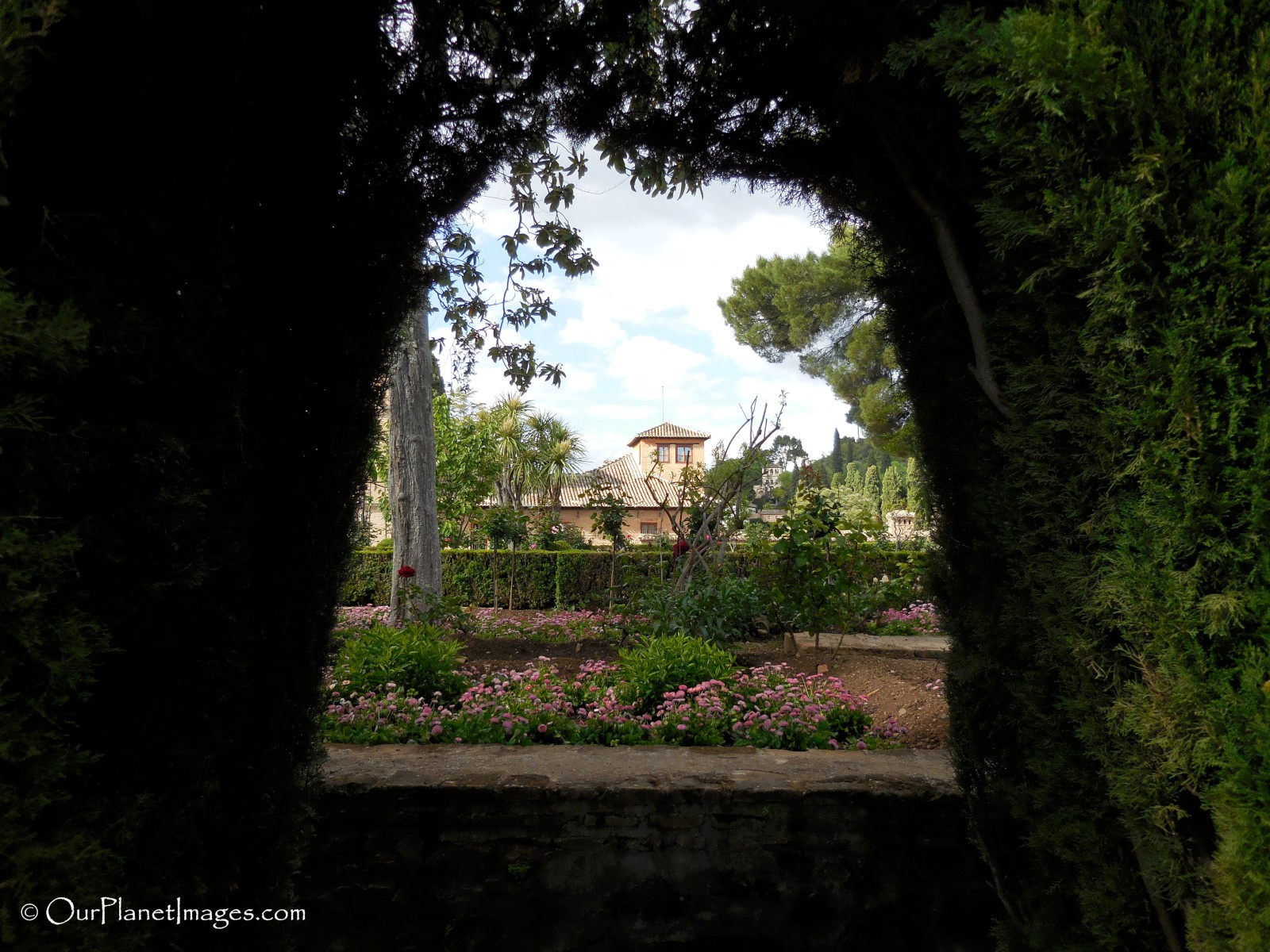 Climbing Vines
Even small spaces have been utilized as garden areas by having climbing vines and roses which add color and contrast to the building walls.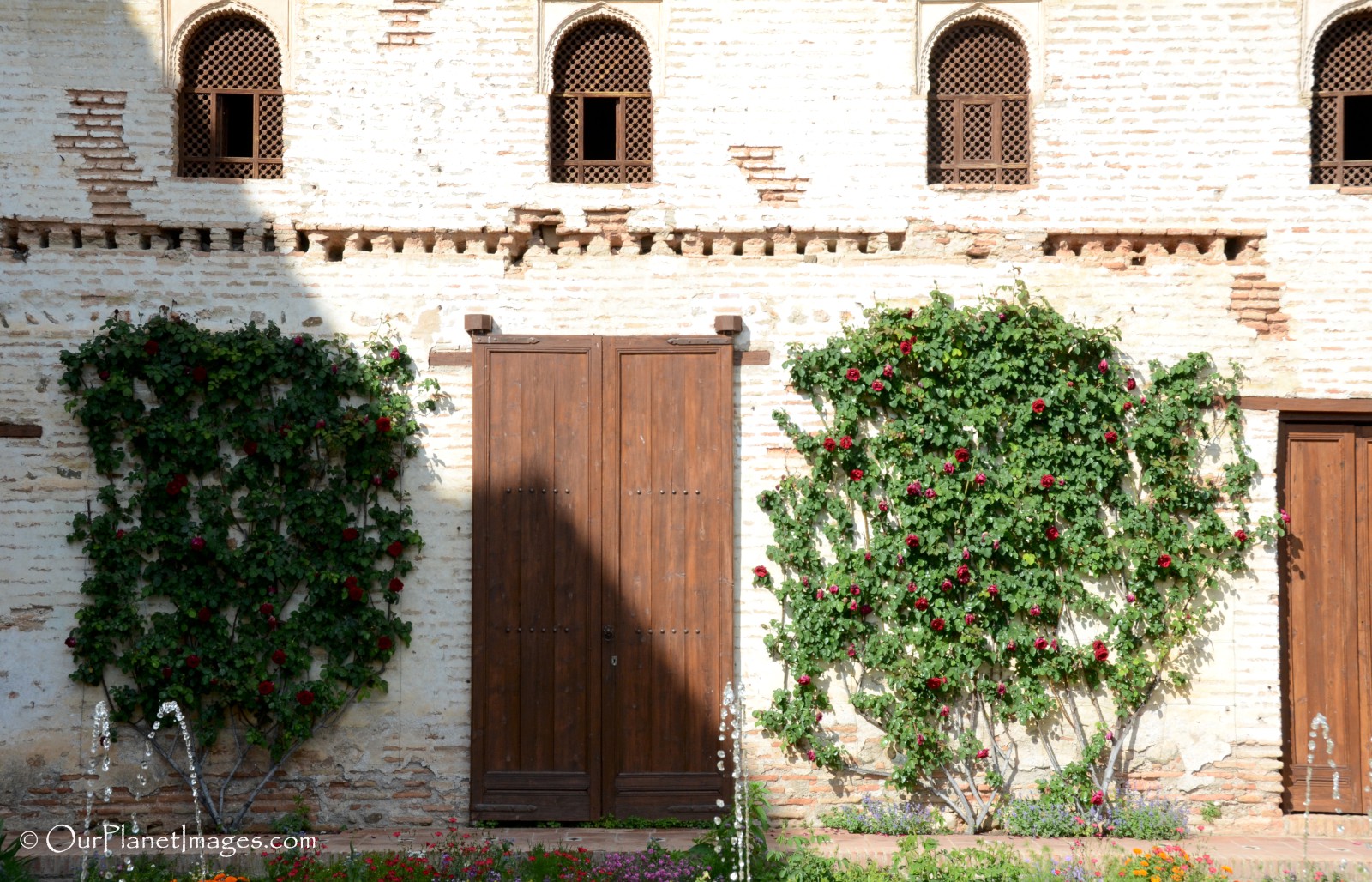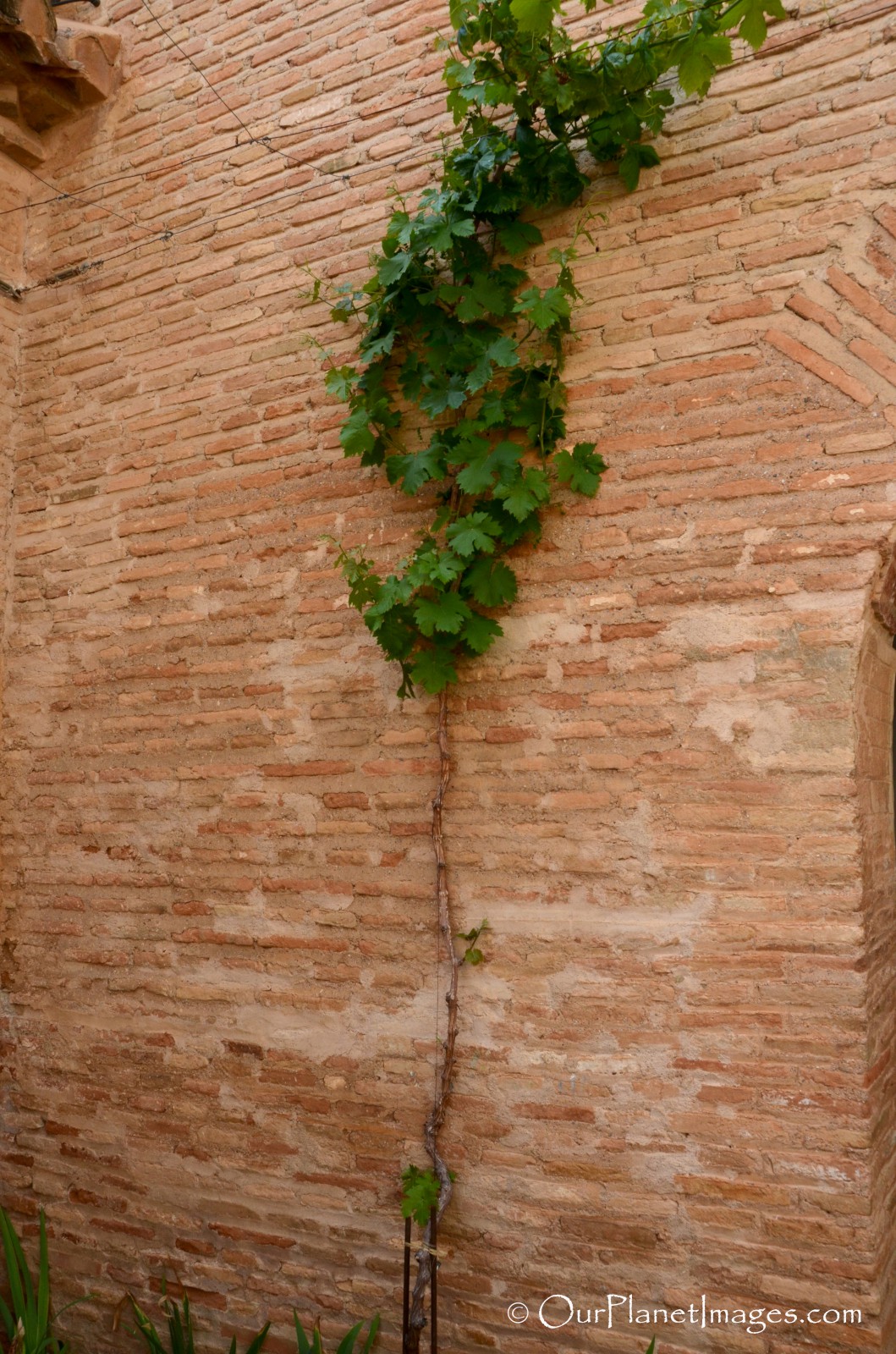 Small Ponds
Some garden areas have small ponds that make the garden more attractive and provides a soothing element to the garden.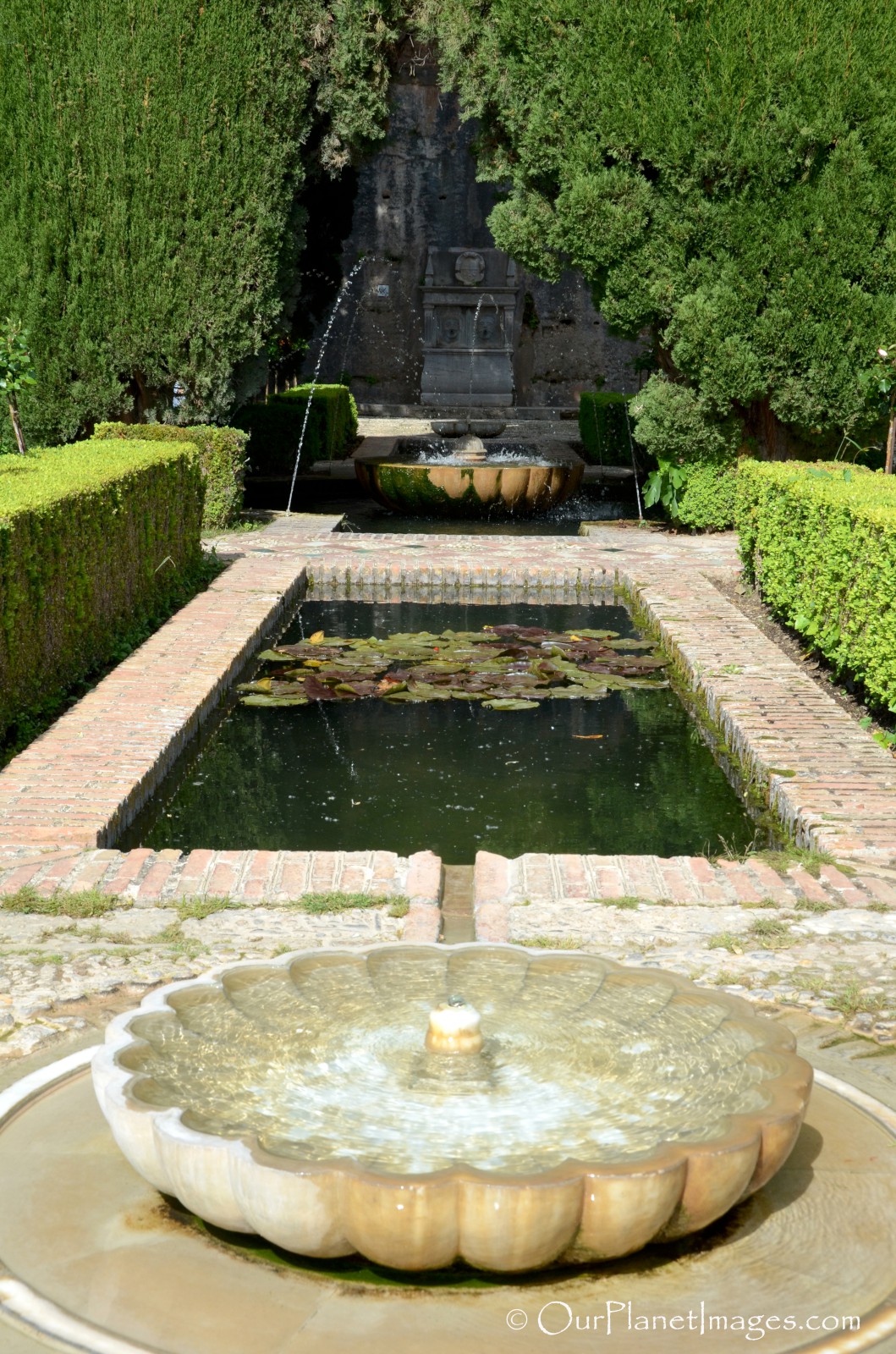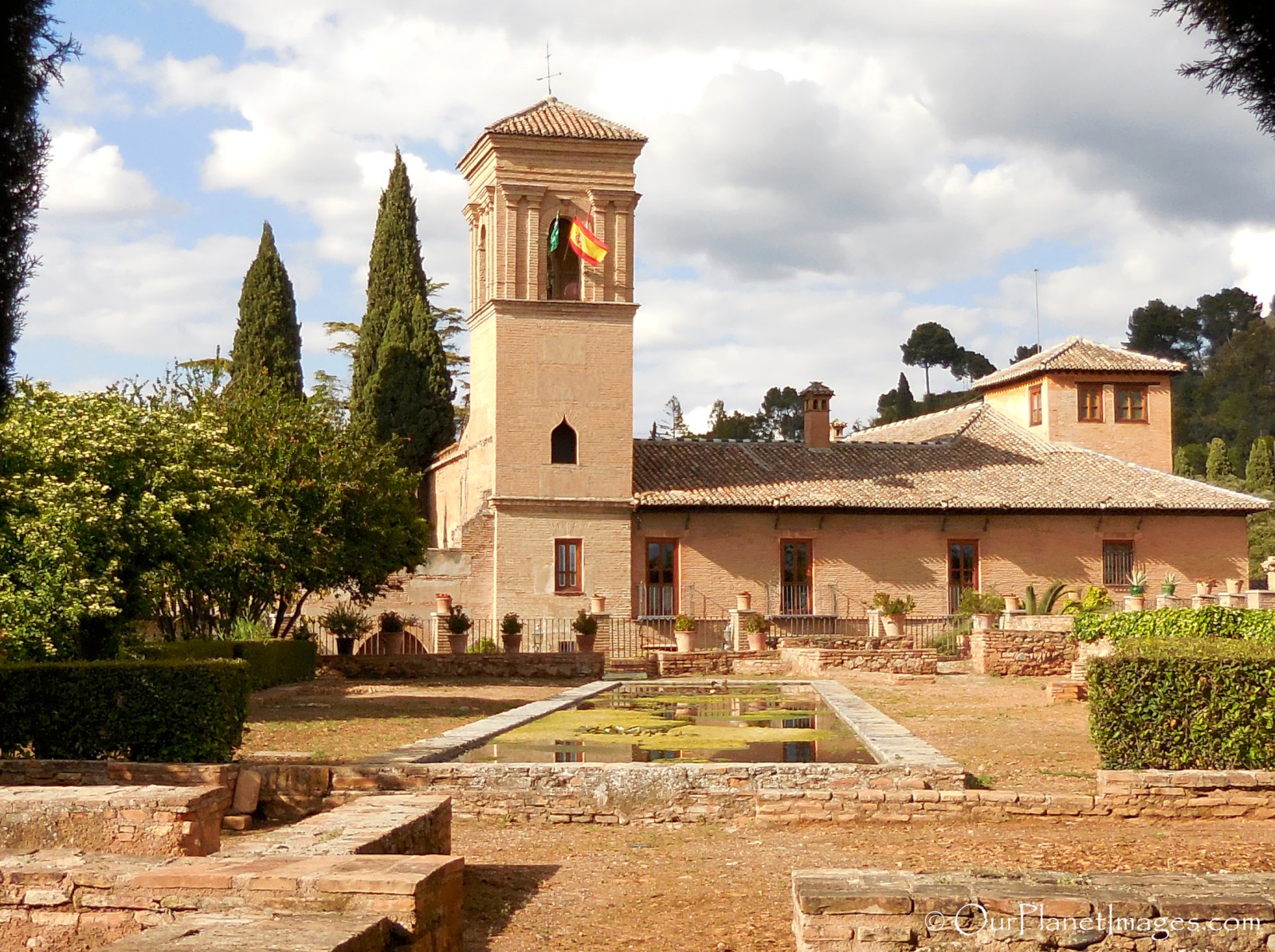 Fountains
Fountains are found in many garden areas and the sound of the water provides a calming feel to the garden.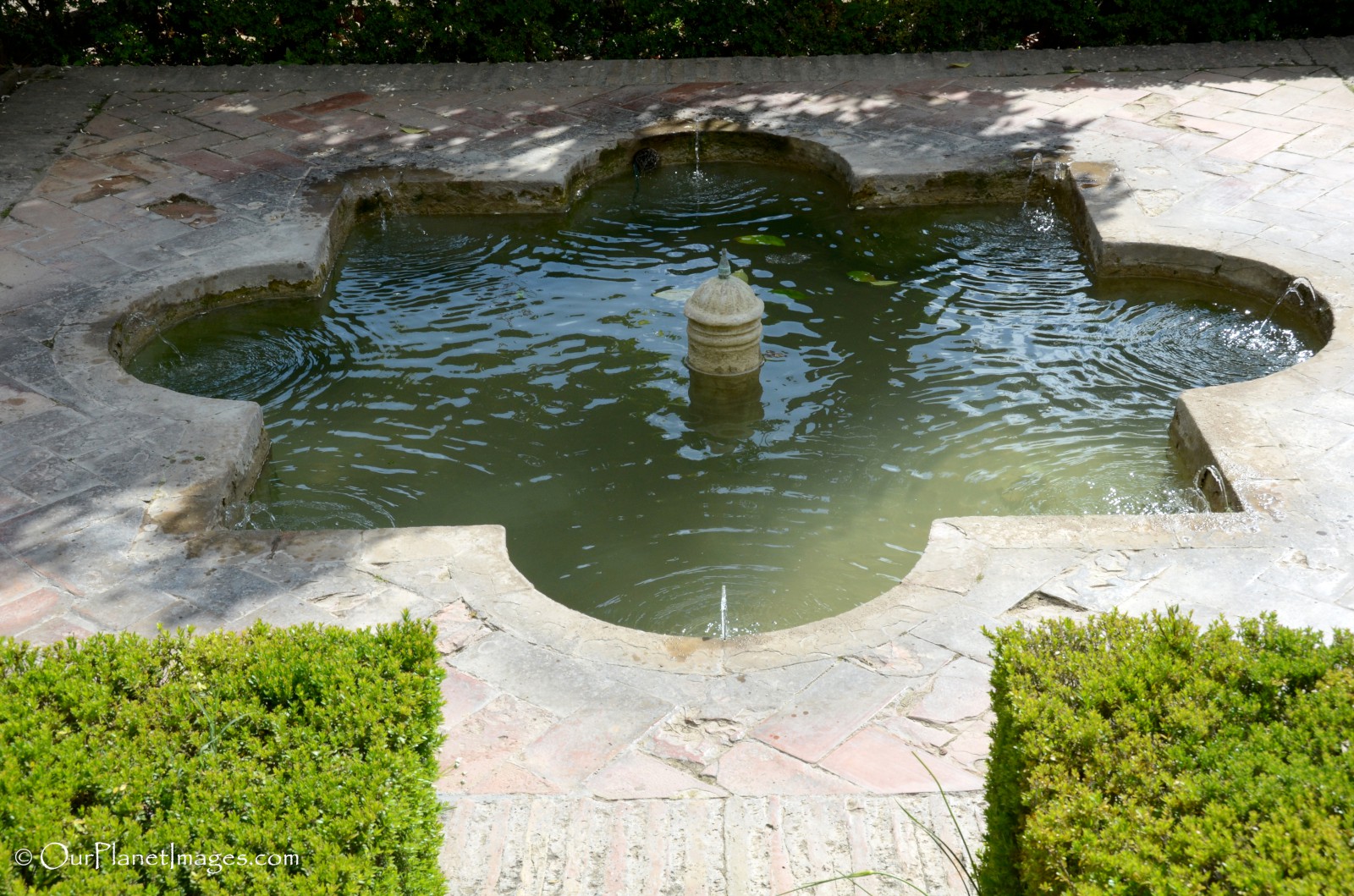 Pictorial Rock Pathways
Some of the pathways in the gardens are decorated with colored rock to form attractive patterns and pictures.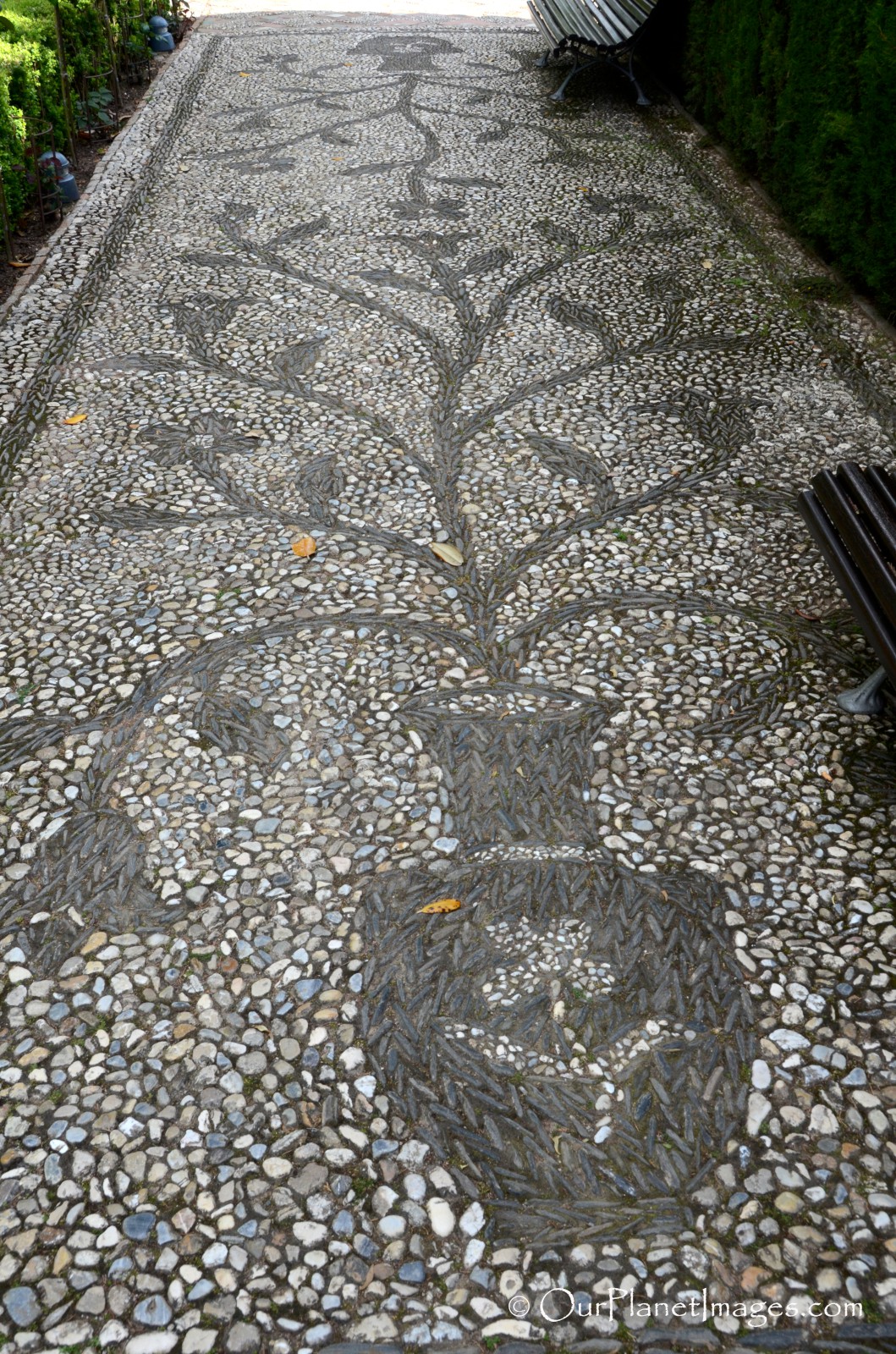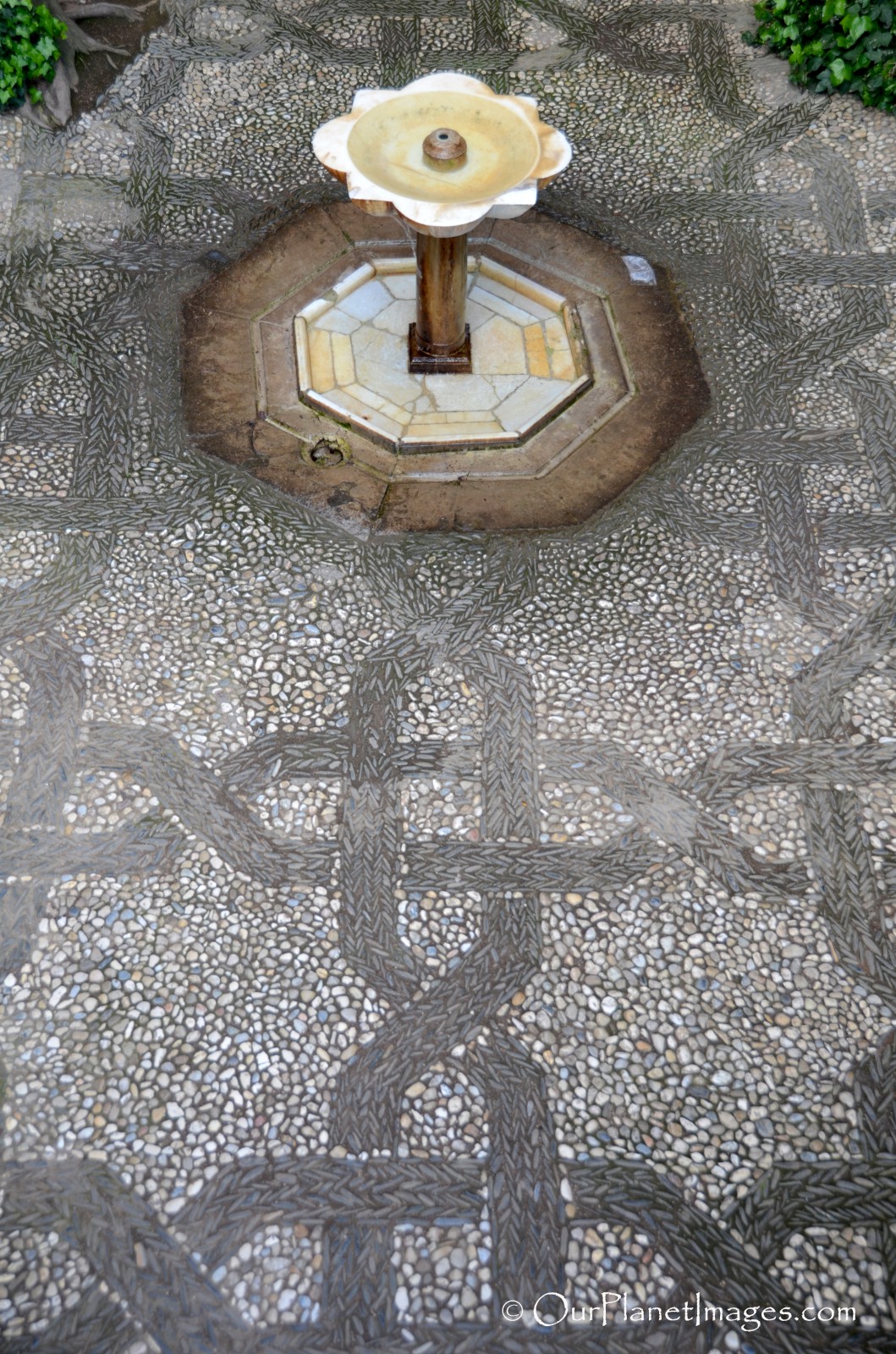 Generalife
The Generalife Palace was a summer palace and country estate of the Nasrid rulers. It is located east of and uphill from the Alhambra Palace complex.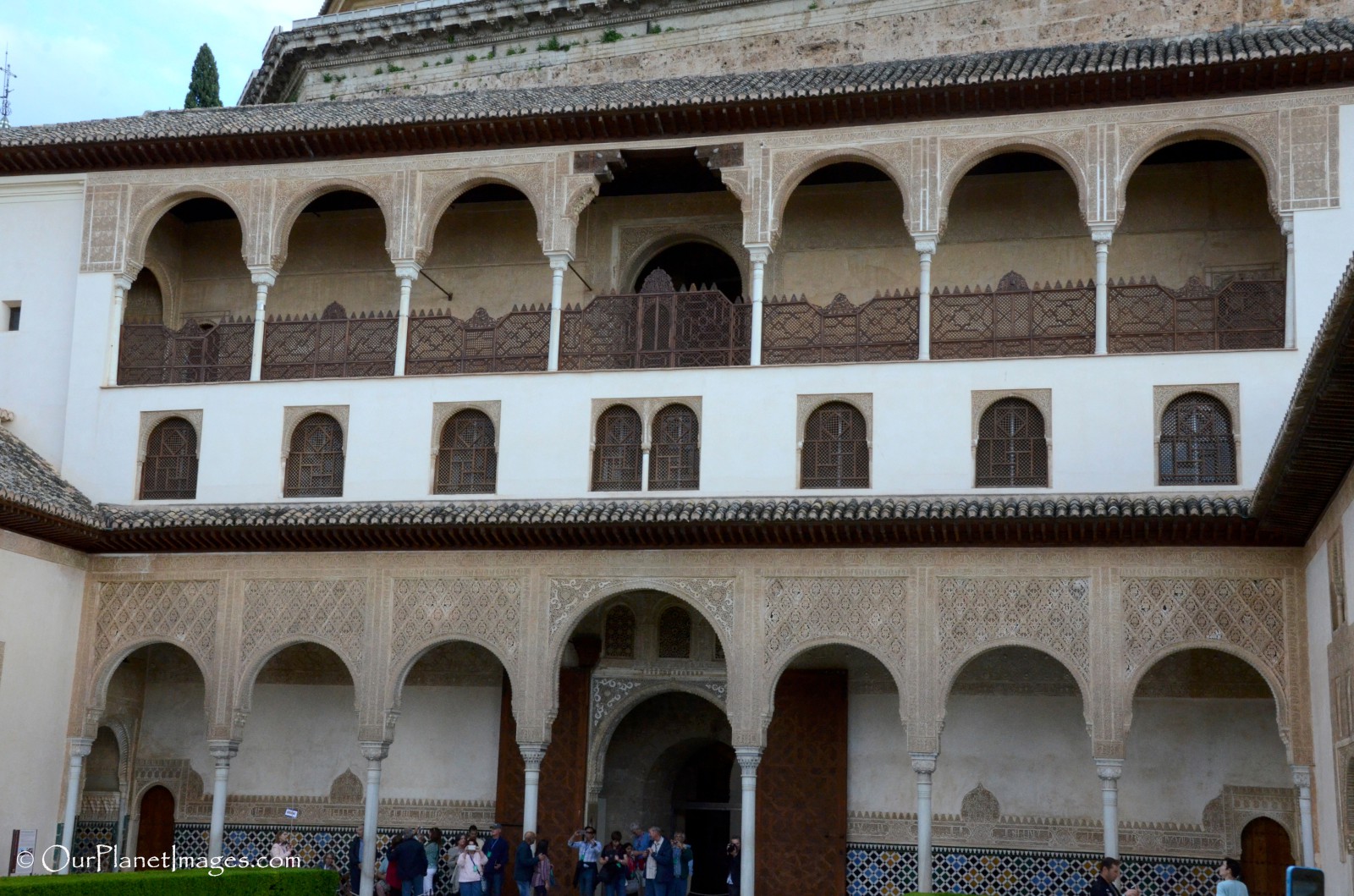 The main focus of the palace is the water feature in the garden. The high arching water of the fountain gives the garden a sensation of peace when hearing the movement of the water.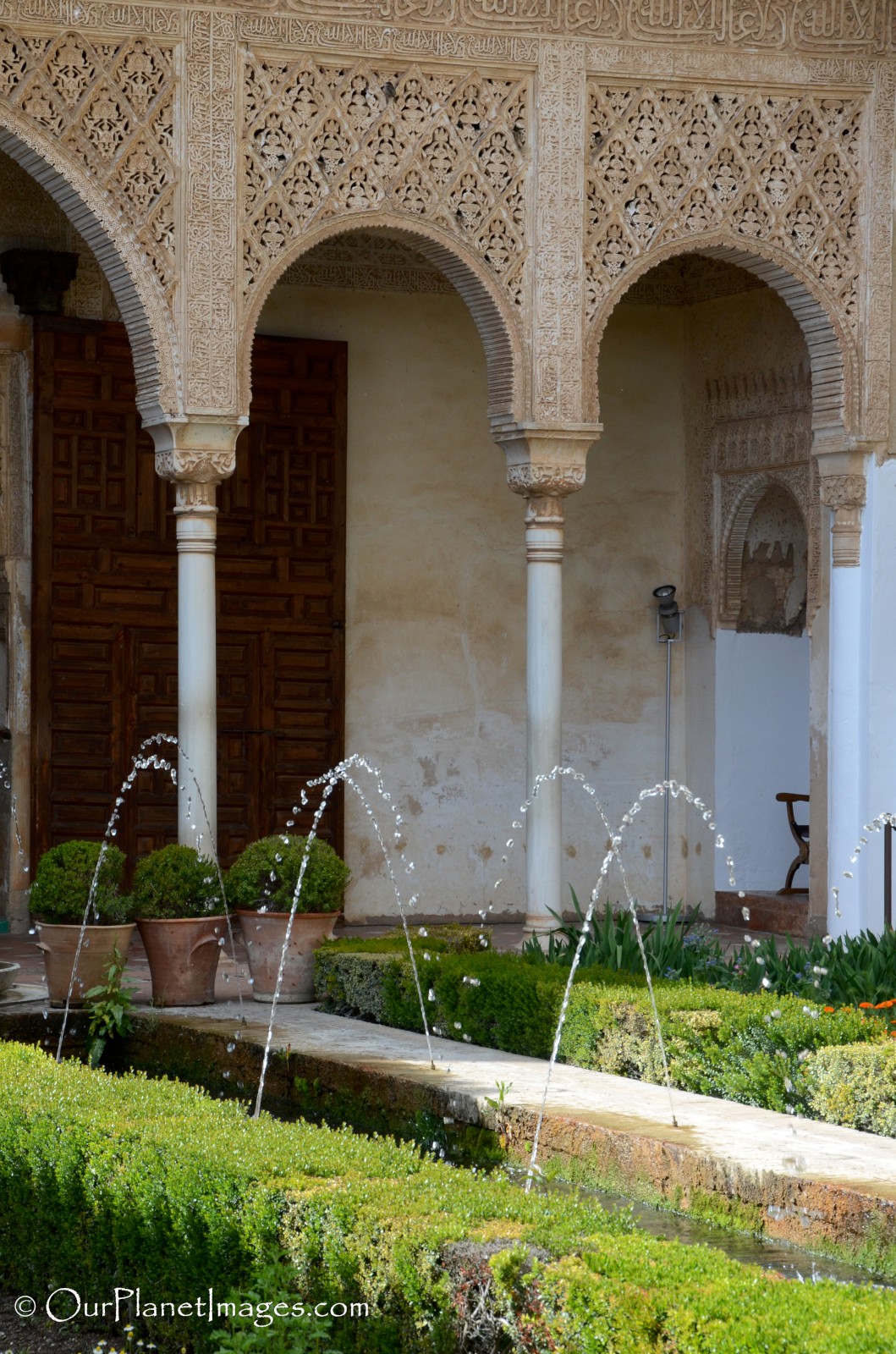 The architecture of the Generalife Palace is similar to the Alhambra Palace and the views are equally spectacular.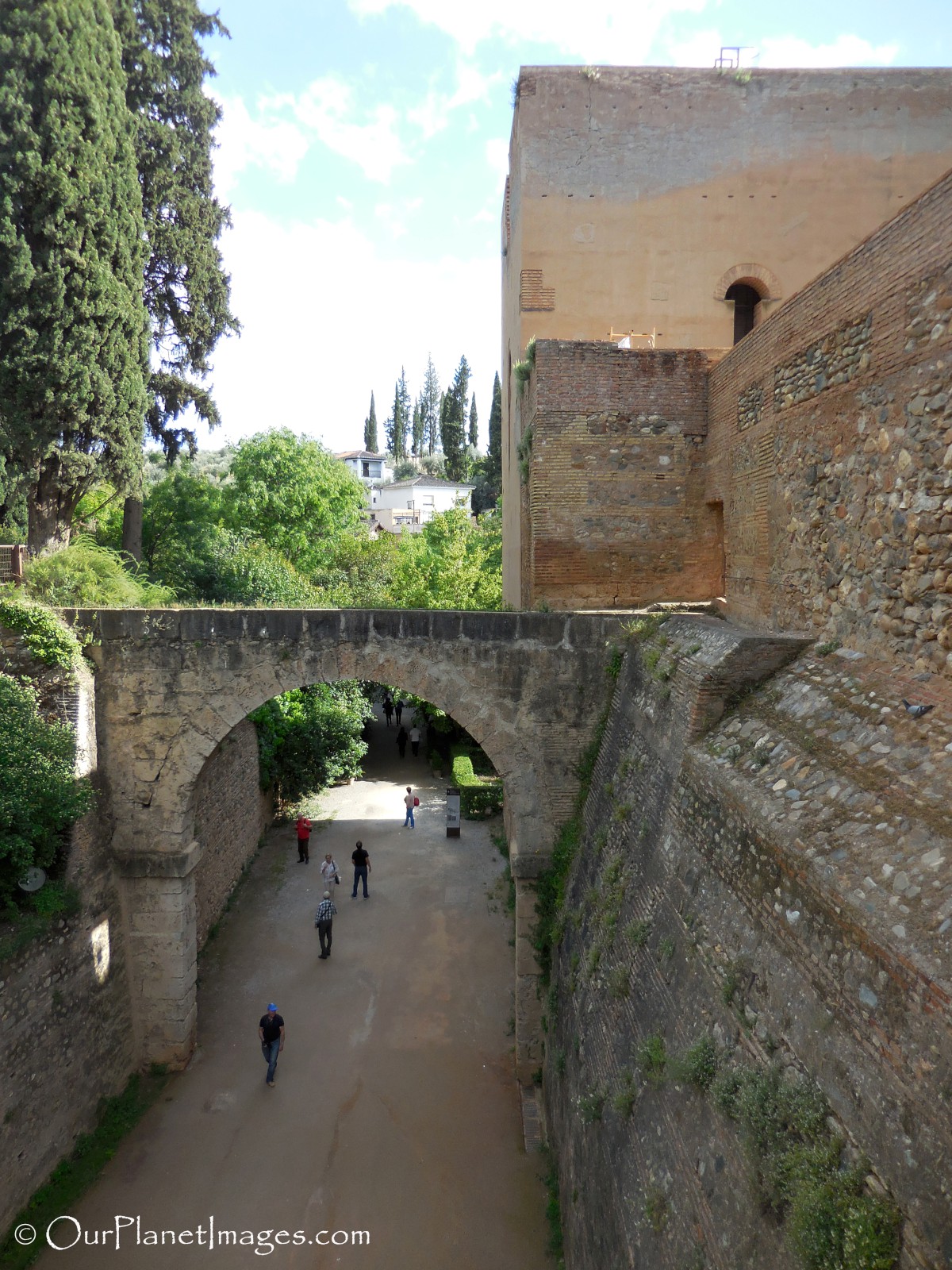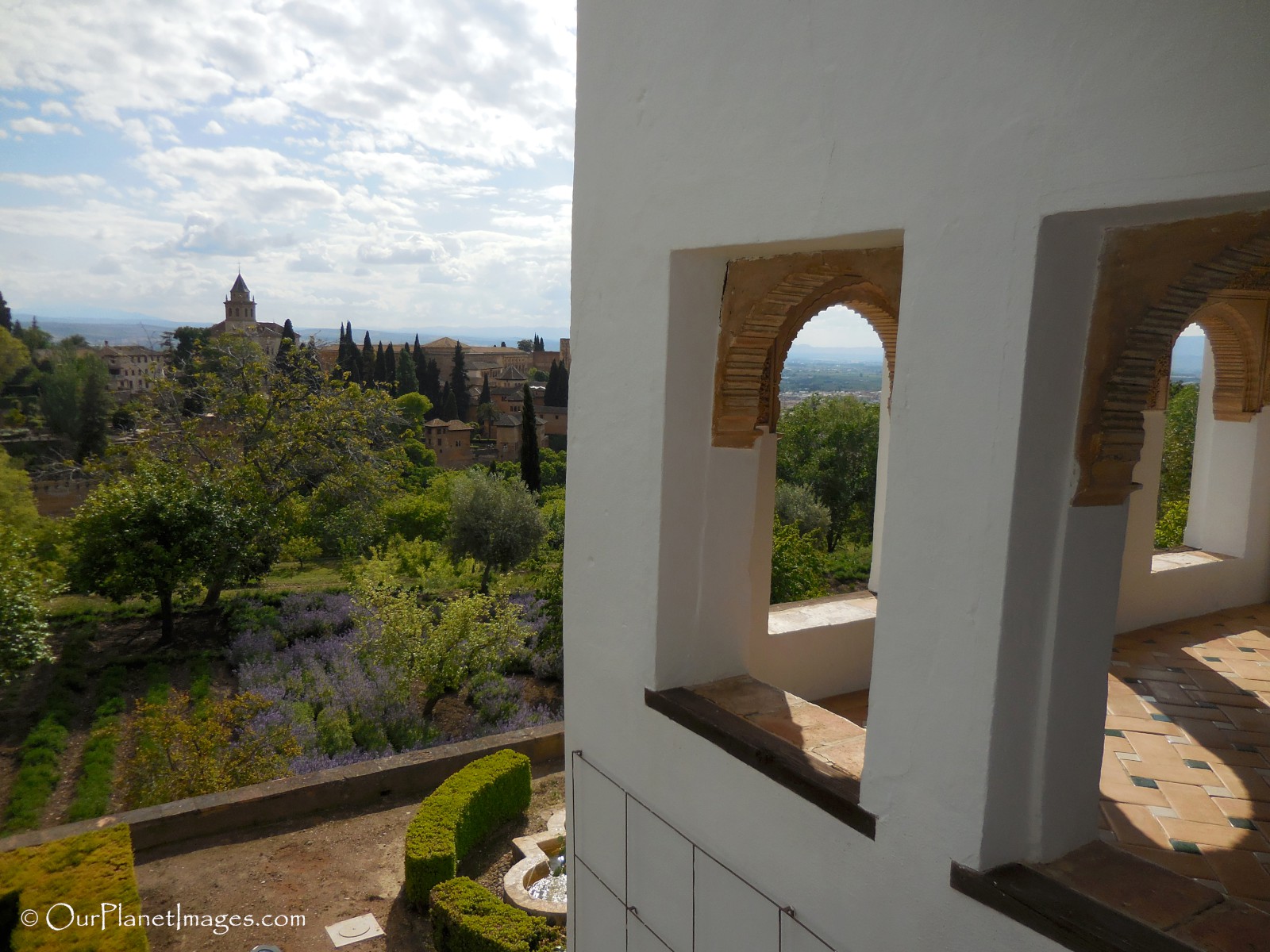 The Alhambra Gardens and Generalife Palace are truly beautiful. They are not packed with colorful flowers like many botanical gardens but they have clean well-kept lush green plants that are accented with colorful flowers, small ponds and calming fountains. The gardens are a great place for relaxing. There are plenty of places to sit in the shade and enjoy a peaceful setting.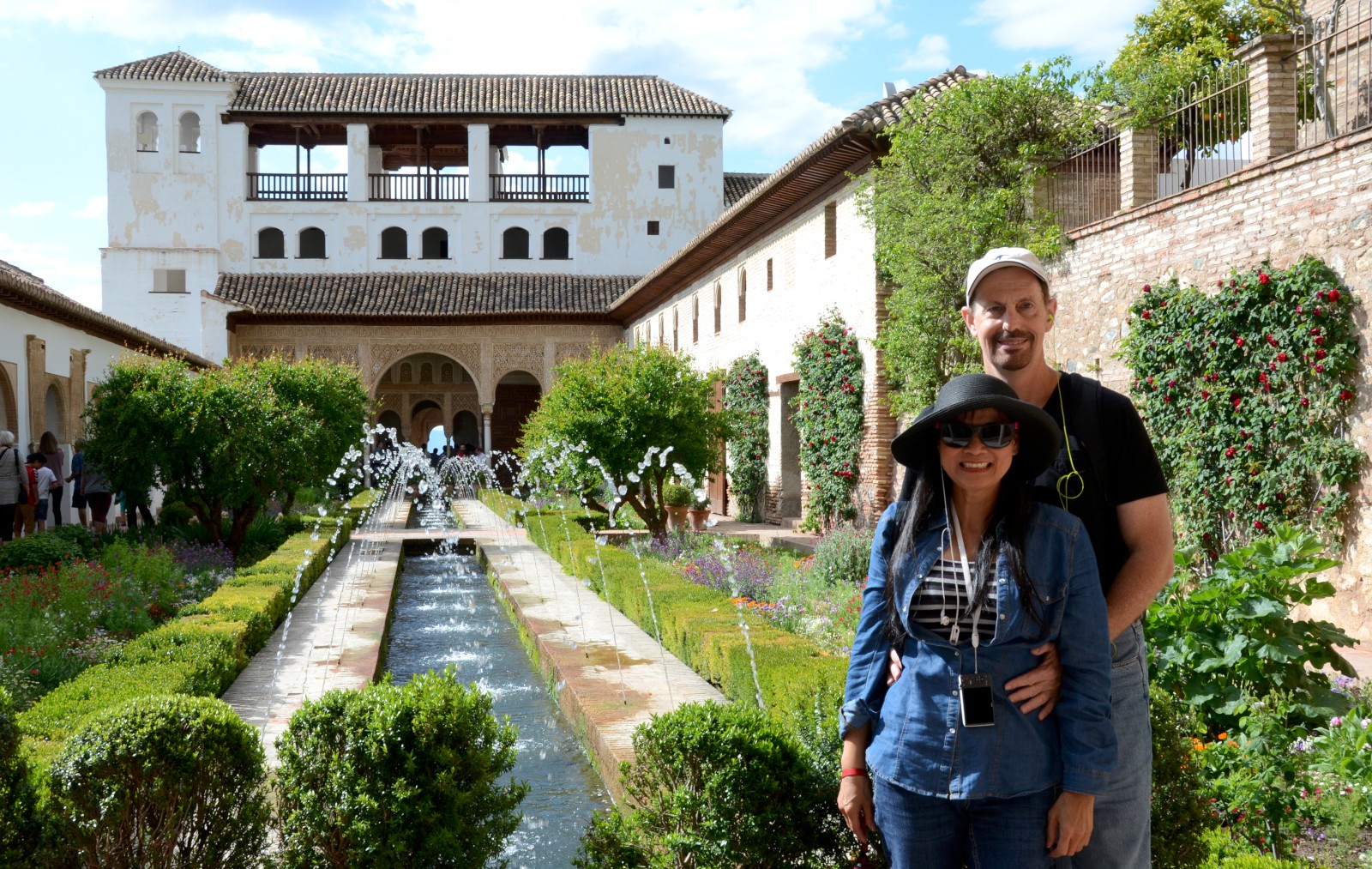 The Alhambra Palace is one of my favorite places to visit in Spain. The architecture is incredible with wall to wall stunning details. The gardens are designed in the same fashion with almost every space having a purpose. There is no empty spaces in the palace or in the garden. It is one of the truly amazing places in this world!